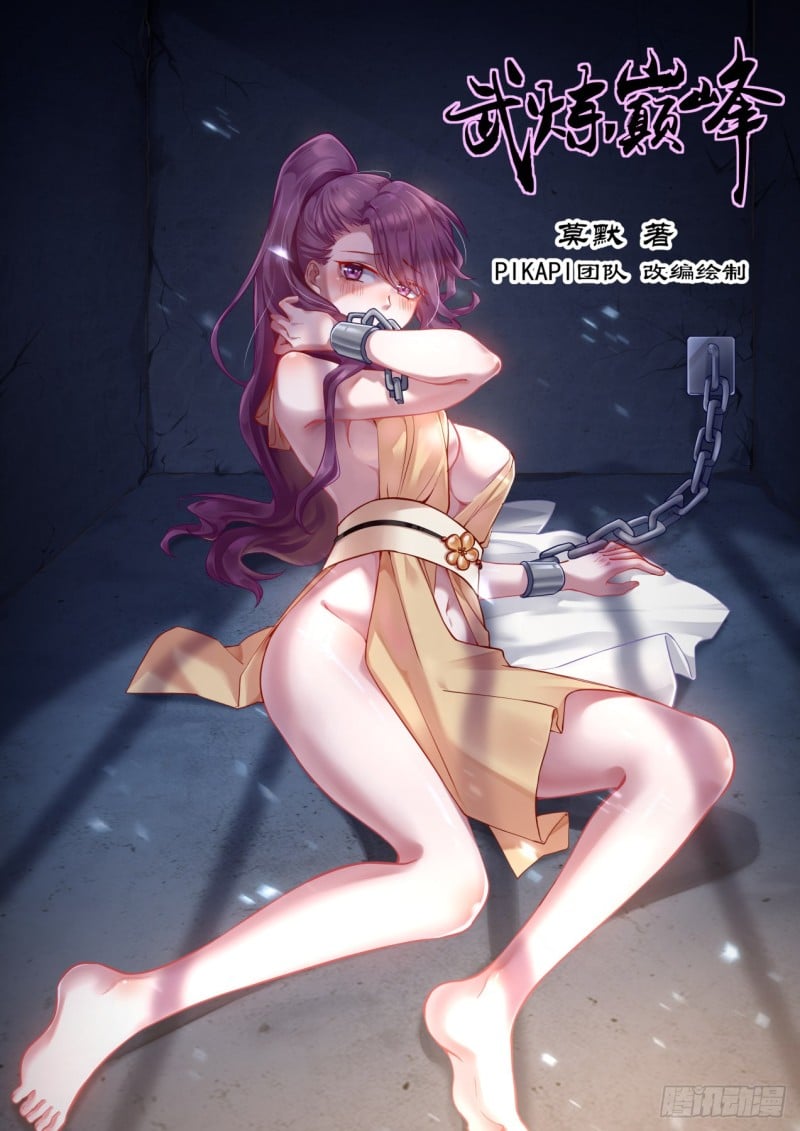 Momo, adapted and drawn by the PIKAPI team

Tencent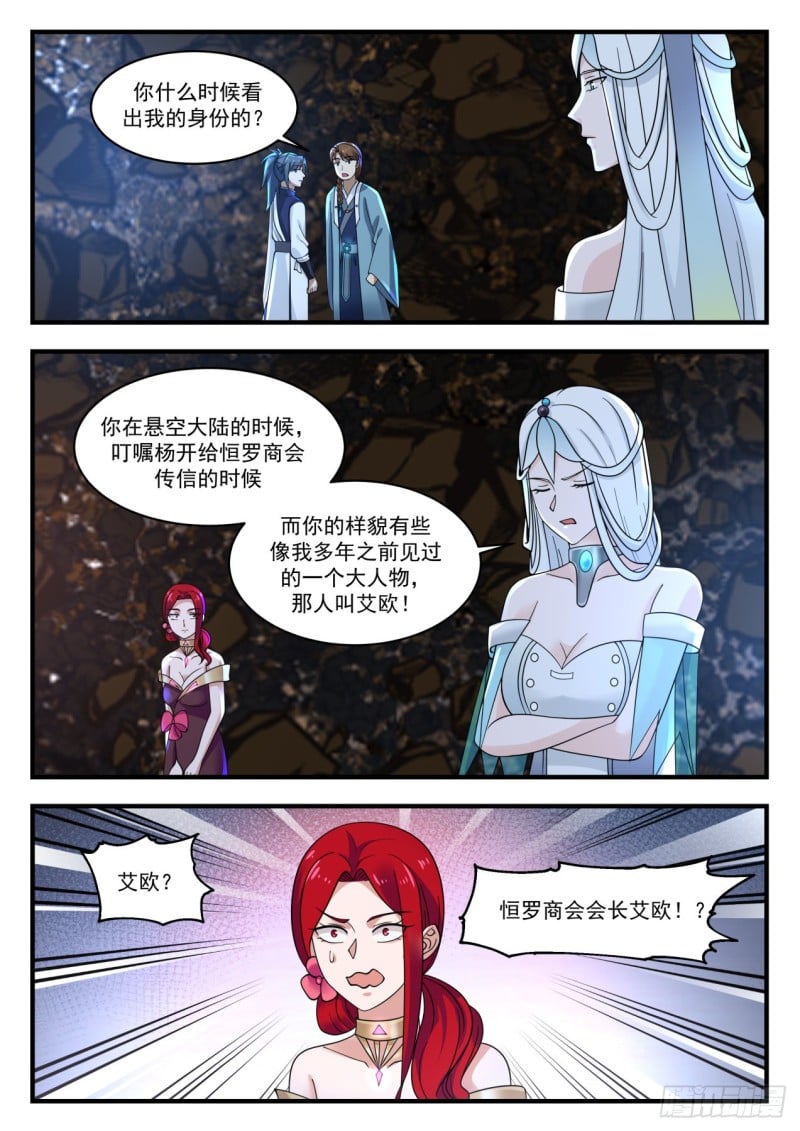 When did you find out who I am?

When you were in the Hanging Continent, you warned Yang Kai when he sent a letter to the Hengluo Chamber of Commerce

And you look a bit like a big man I saw many years ago, that man's name is Ao!

Aio?

Aio, President of Hengluo Chamber of Commerce!

The Hengluo Chamber of Commerce is a big power in the star field that is not inferior to Zixing and Jianmeng.

However, unlike Zixing and Jianmeng, they mainly focus on business.

Heng Luo

purple

The industry and business of the Chamber of Commerce are all over the entire star field, and they have contacts with all the forces in the star field.

The Hengluo Chamber of Commerce occupies the most abundant cultivation stars in the entire star field.

They can provide those forces with a lot of scarce cultivation materials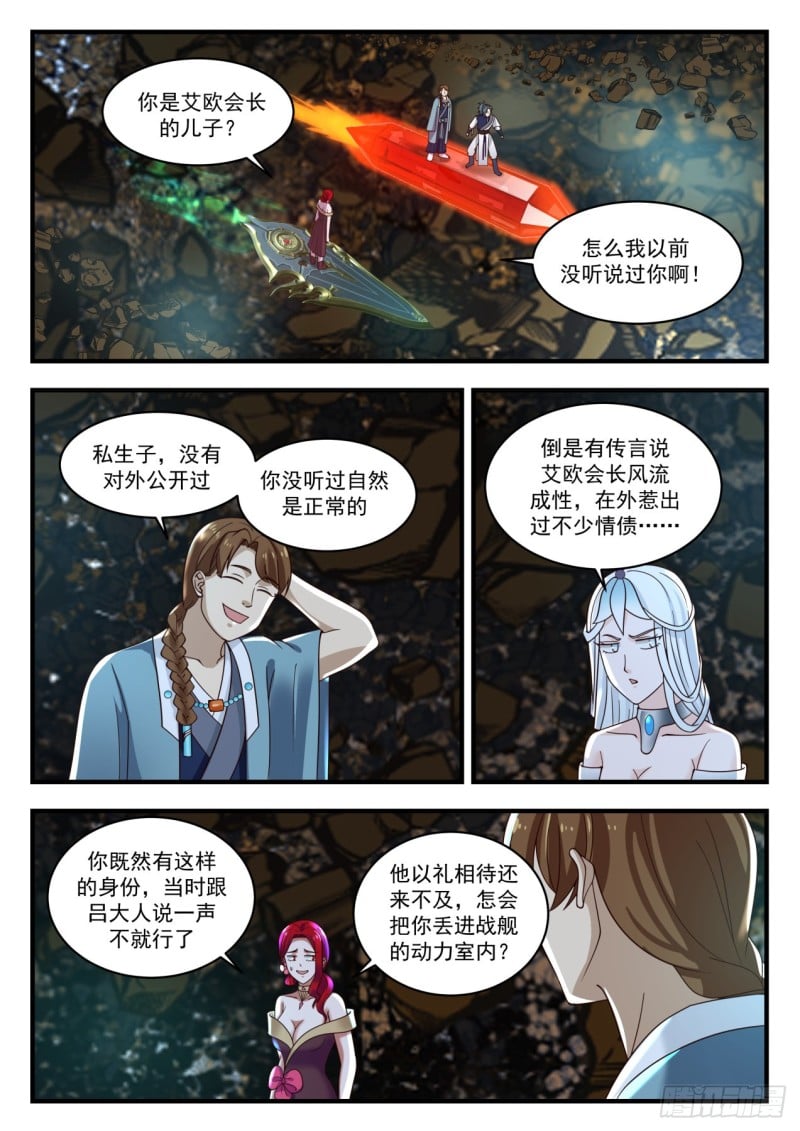 Are you the son of President Io?

Why haven't I heard of you before!

illegitimate child, never made public

There are rumors that President Ai Ou is romantic and has caused a lot of love debts outside? …

You haven't heard that nature is normal

Since you have such an identity, you should just say no to Master Lu at that time.

How could he throw you into the power room of the battleship before it was too late?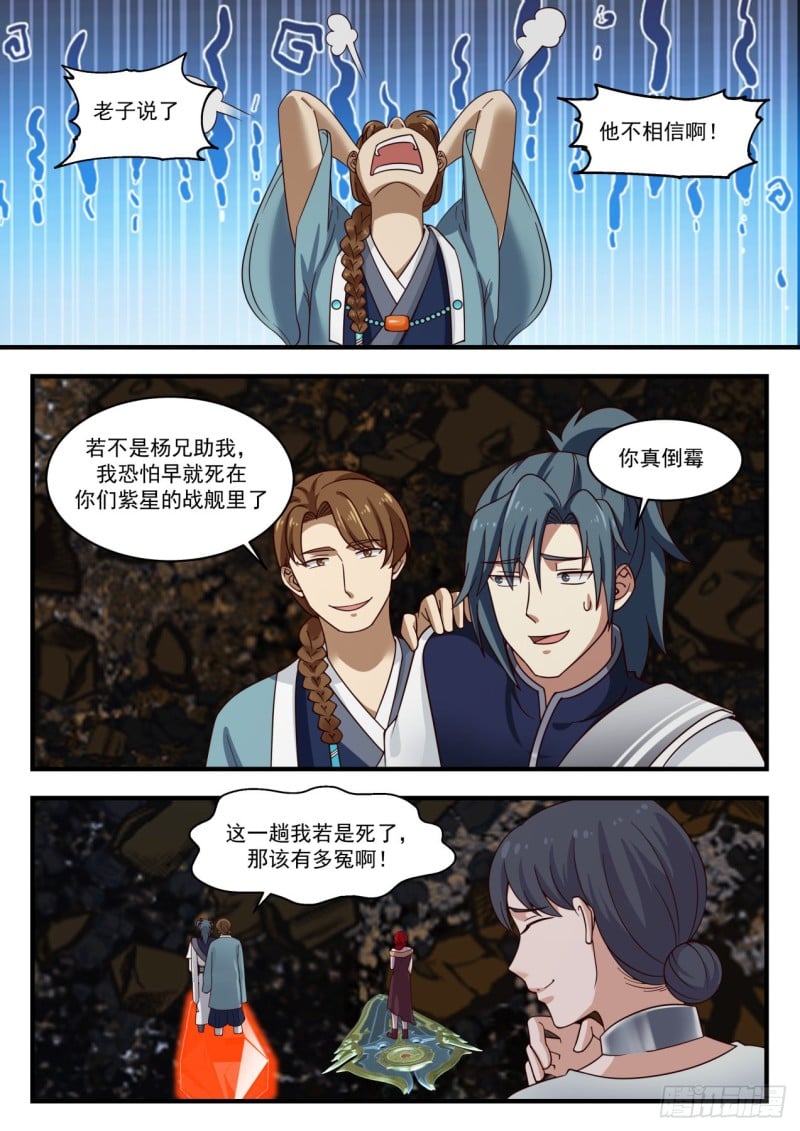 daddy said

He doesn't believe it!

If Brother Yang hadn't helped me, I would have died in your Purple Star's battleship.

you are so unlucky

If I die this time, how wrong it would be!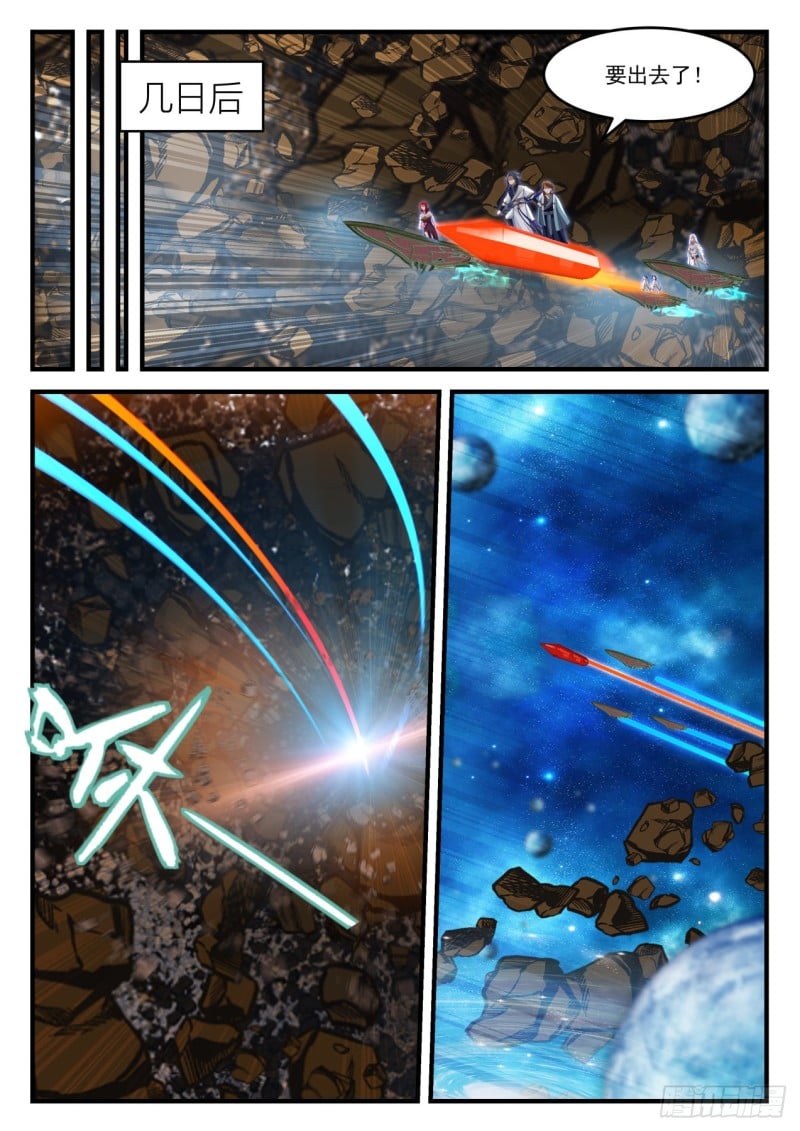 going out!

in a few days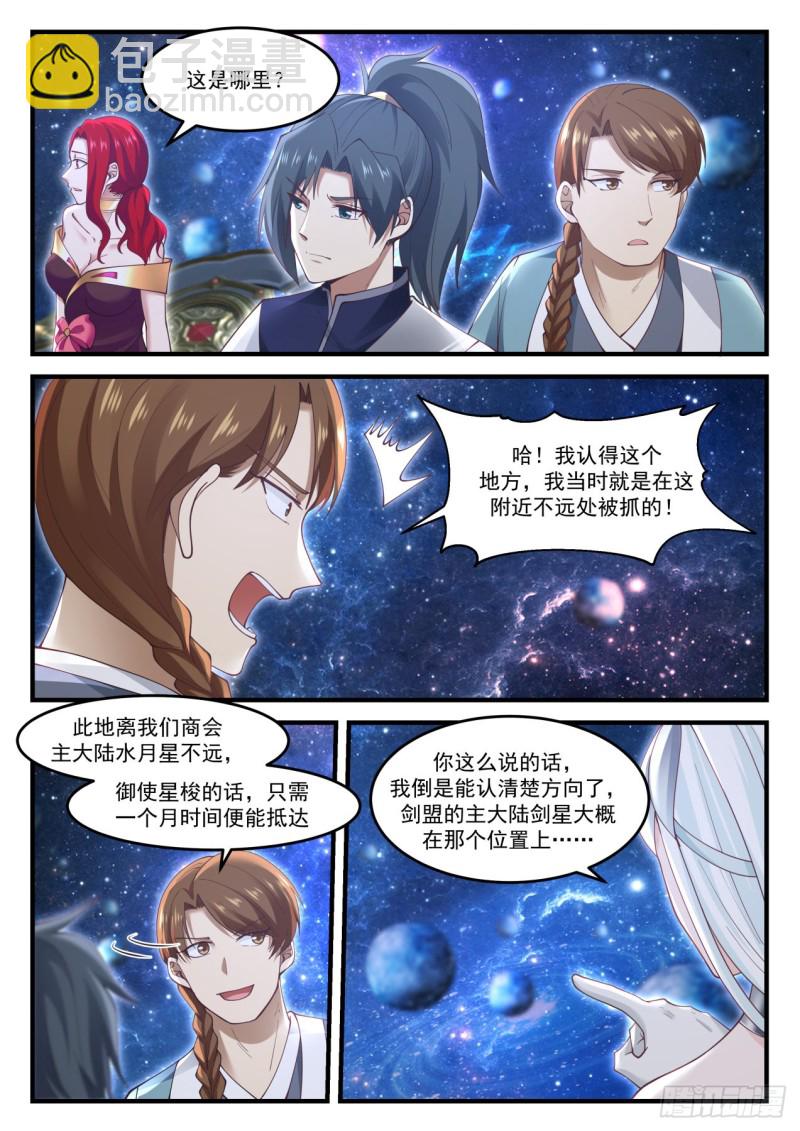 This is where?

what! I recognize this place, I was caught not far from here!

This place is not far from Shuiyuexing, the main continent of our chamber of commerce. If the imperial envoy Xingshuo, it only takes a month to arrive.

If you say that, I can recognize the direction clearly. The Sword Star, the main continent of the Sword League, is probably at that position…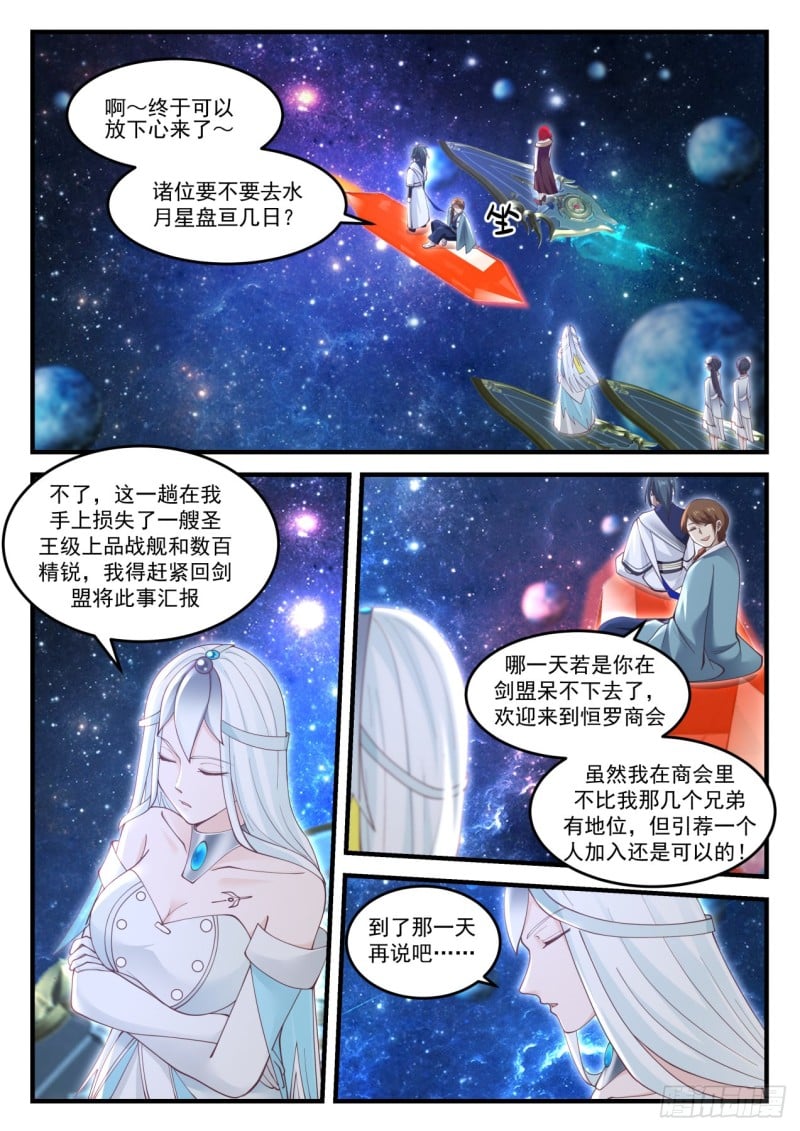 Ah~ I can finally relax~ Do you want to go to Shuiyue Xingpan for a few days?

No, I have lost a normal holy king-class battleship and hundreds of elites this trip. I have to hurry back to the Sword League to report the matter.

If one day you can't stay in the Sword League, welcome to the Hengluo Chamber of Commerce. Although I have no status in the chamber of commerce than my brothers, it is still possible to recommend a person to join!

Let's talk about that day…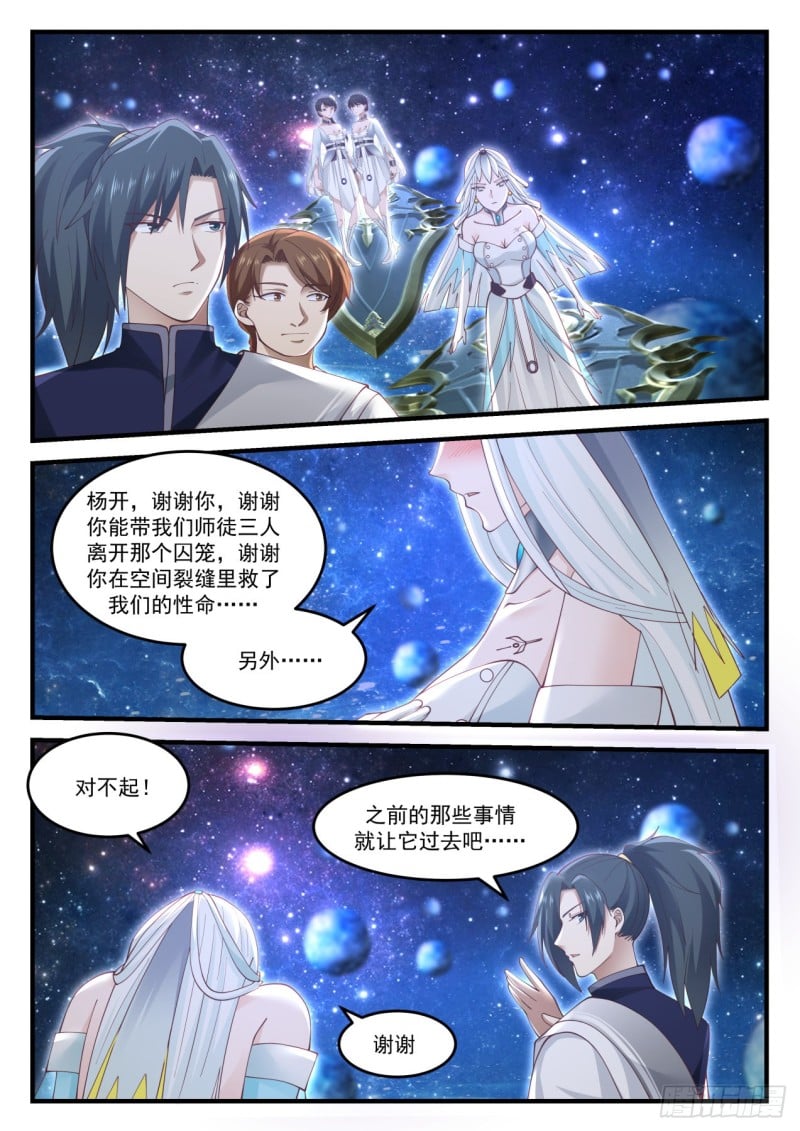 Yang Kai, thank you, thank you for taking our master and apprentice out of that cage, thank you for saving our lives in the space crack…

in addition

sorry!

Let those things go by before…

thanks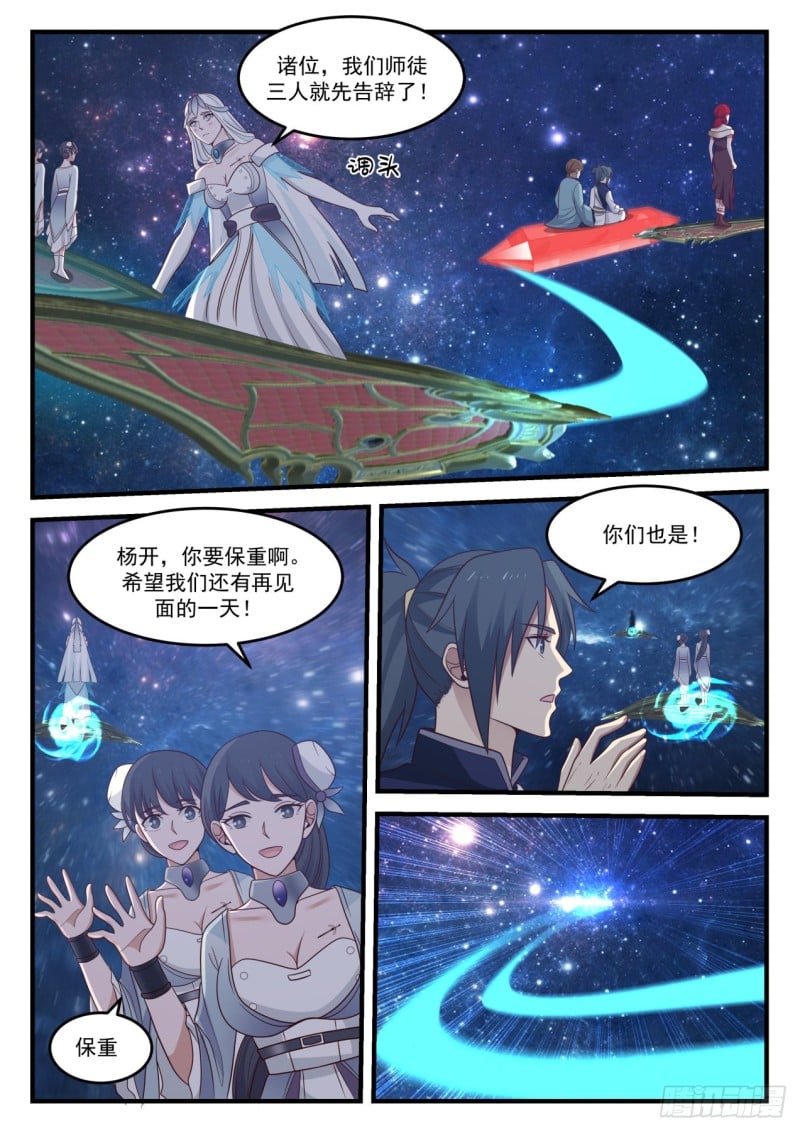 Ladies and gentlemen, the three of us, master and apprentice, will say goodbye first! U-turn

You too!

Yang Kai, you have to take care. Hope we meet again one day!

Take care of yourself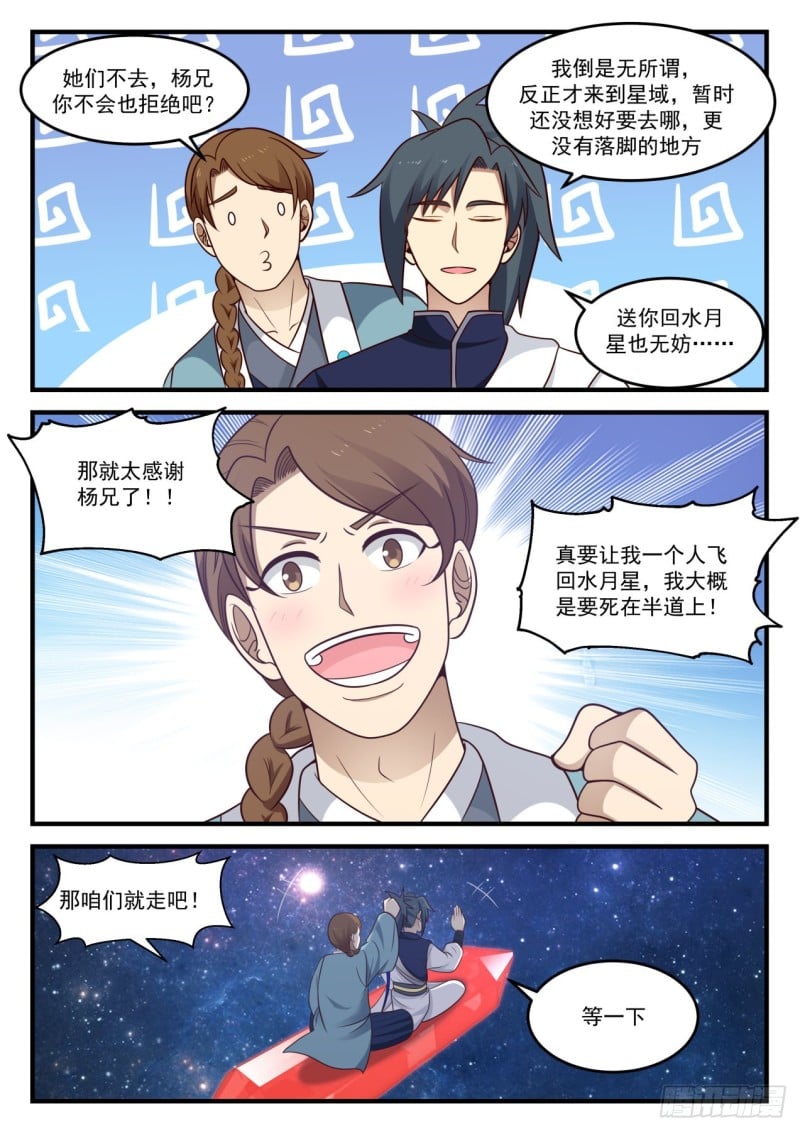 If they don't go, Brother Yang, won't you also refuse?

It doesn't matter to me. I just came to the Star Territory anyway. I haven't decided where to go, and I don't have a place to stay.

It's okay to send you back to the moon and stars…

Thank you so much Brother Yang! !

If you really want me to fly back to Shuiyuexing by myself, I will probably die on the way!

Then let's go!

Wait a moment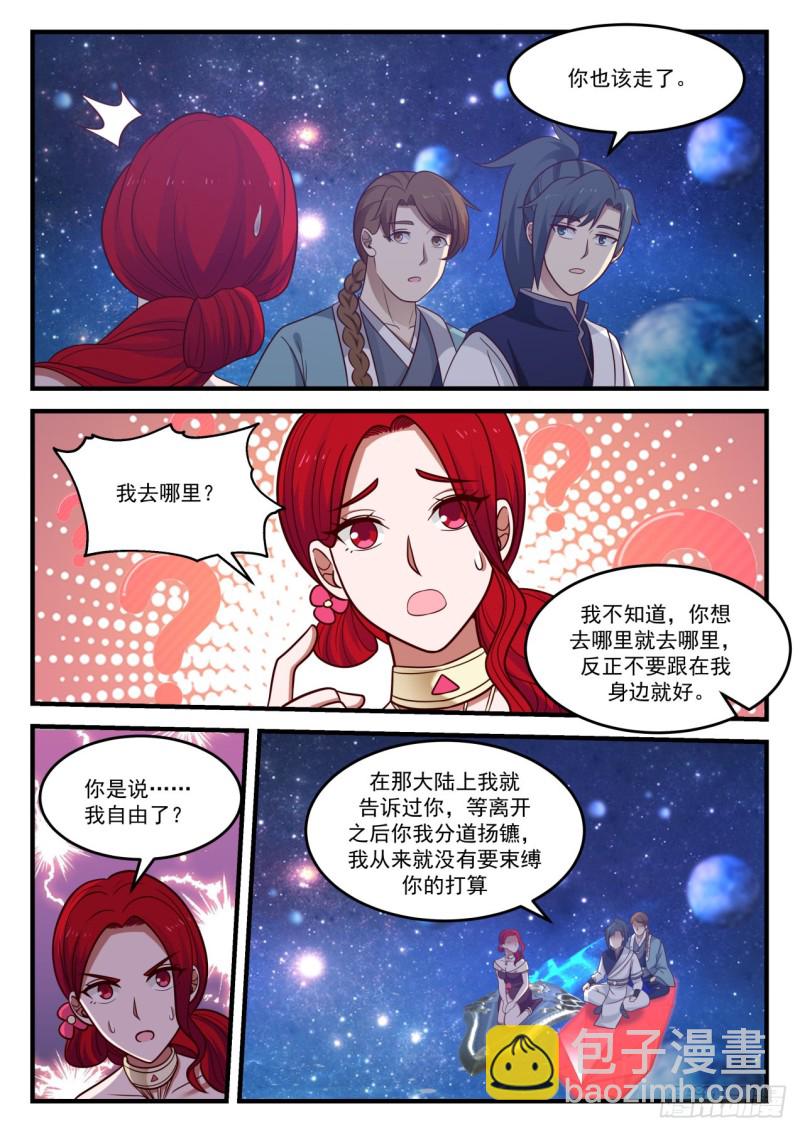 You should go too.

Where do I go?

I don't know, go wherever you want, just don't follow me anyway.

You mean…I'm free?

I told you on that continent that after you left, you and I parted ways, and I never planned to bind you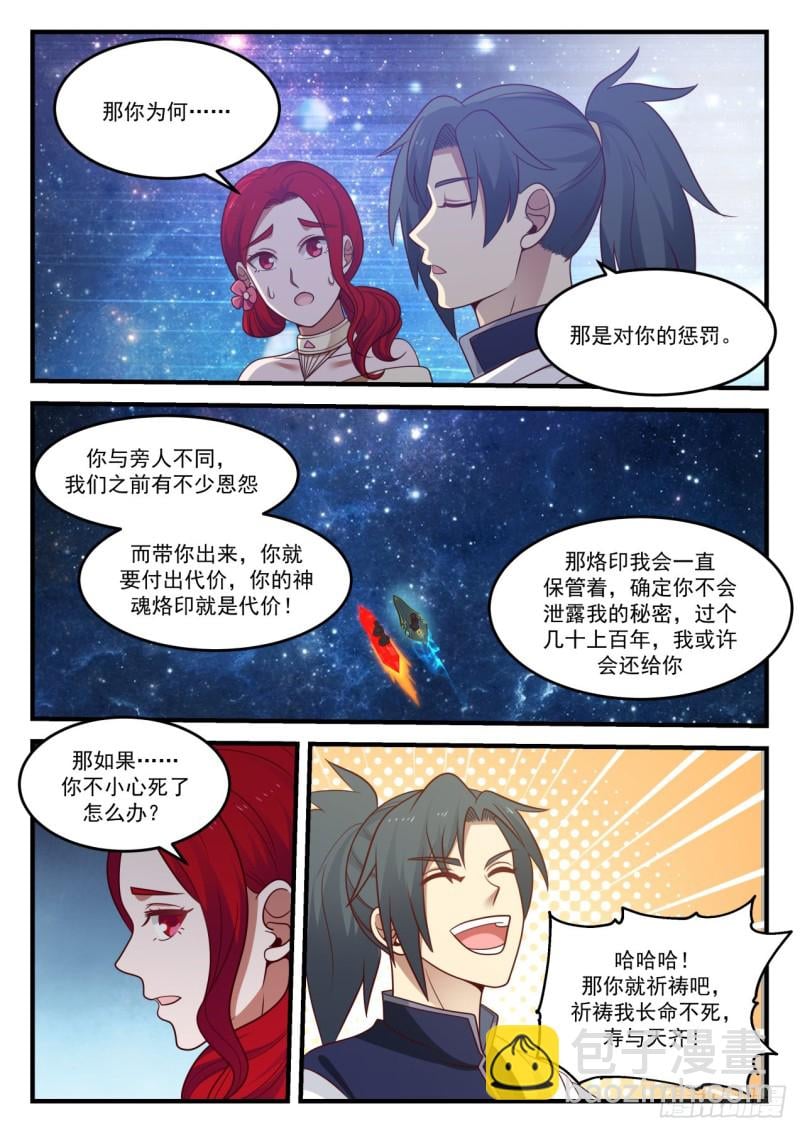 Then why are you…

That is your punishment.

You are different from others. We brought you out with a lot of grievances before. You have to pay the price, and your soul brand is the price!

I will keep that brand forever, to make sure you won't reveal my secrets. After dozens or hundreds of years, I may return it to you.

So what if…you die accidentally?

Hahaha! Then you just pray, pray for my immortality and my longevity!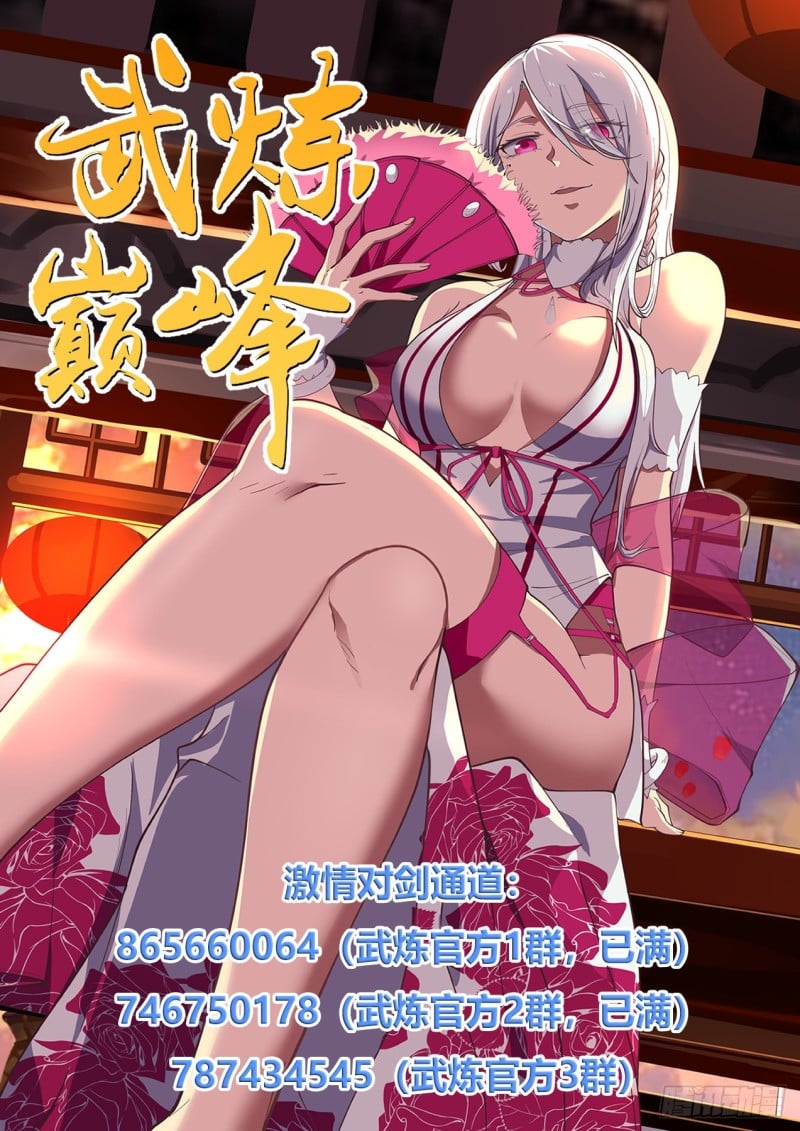 Passionate Sword Channel: (Wu Lian Official Group 1, full) (Wu Lian Official Group 2, full) 5 (Wu Lian Official Group 3)

865660064746750178787434545