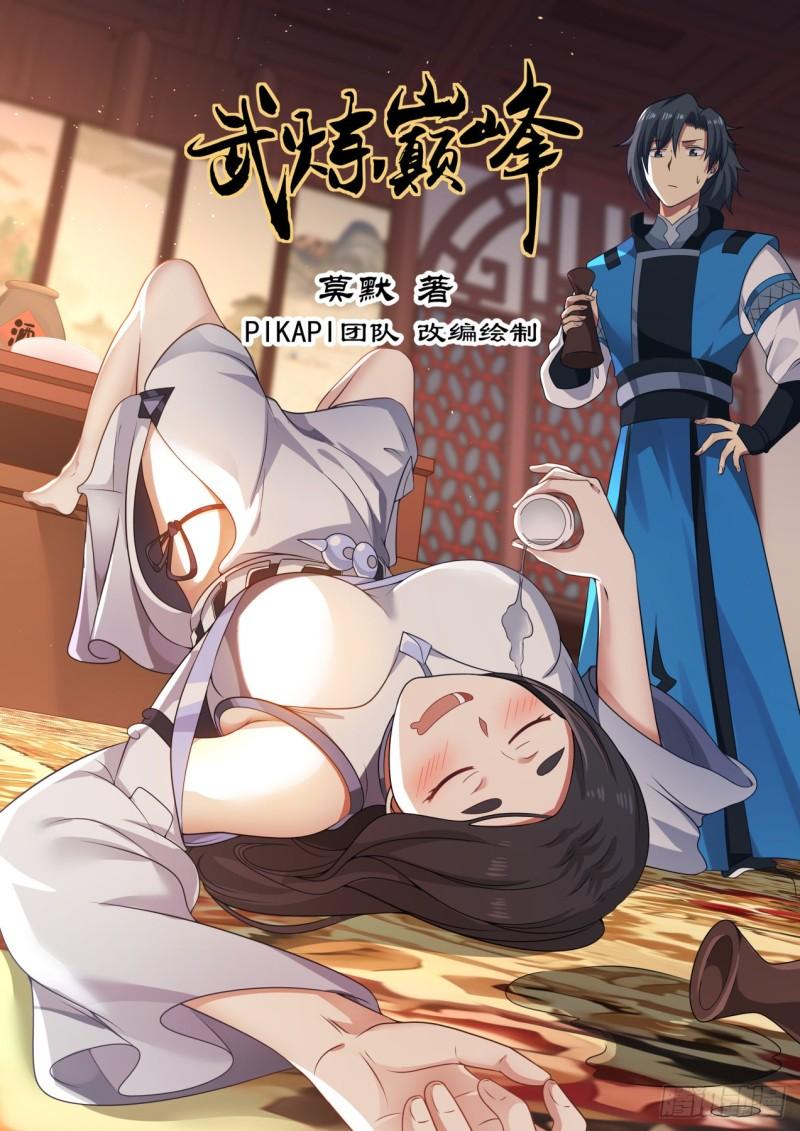 Adapted and drawn by the PIKAPI team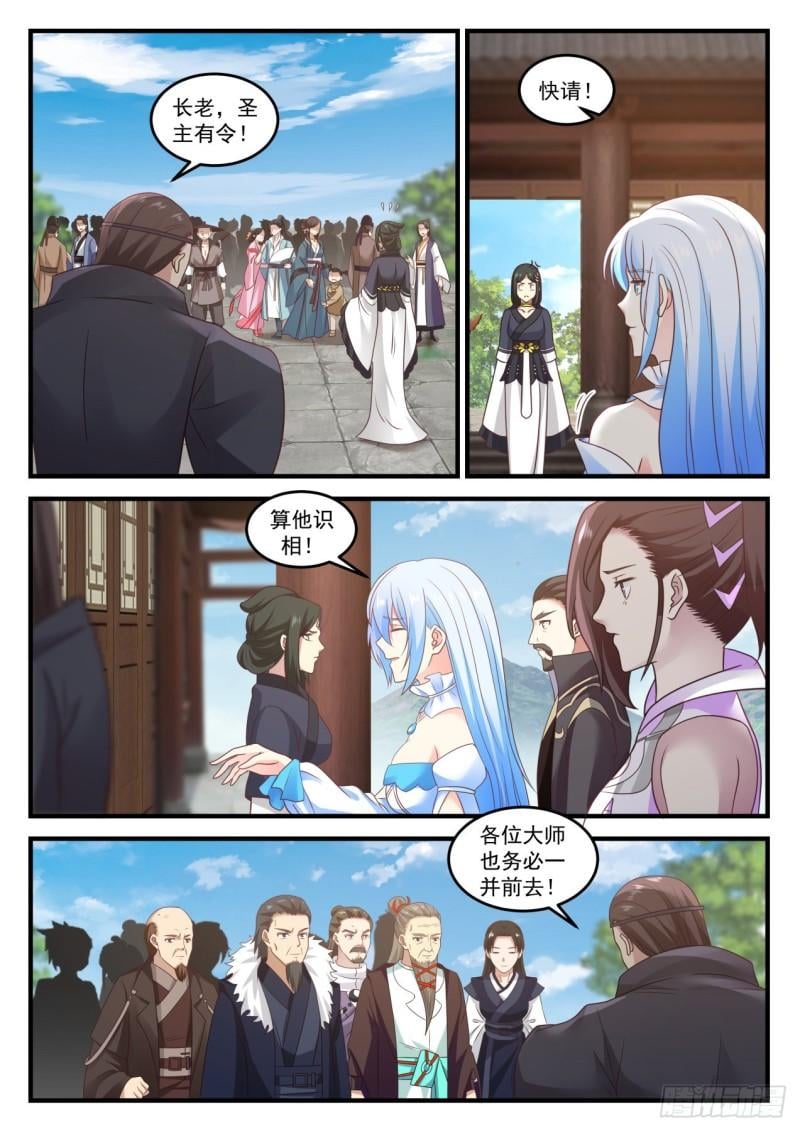 please!

Elder, the Lord has an order!

Count him acquainted!

All masters must also come along!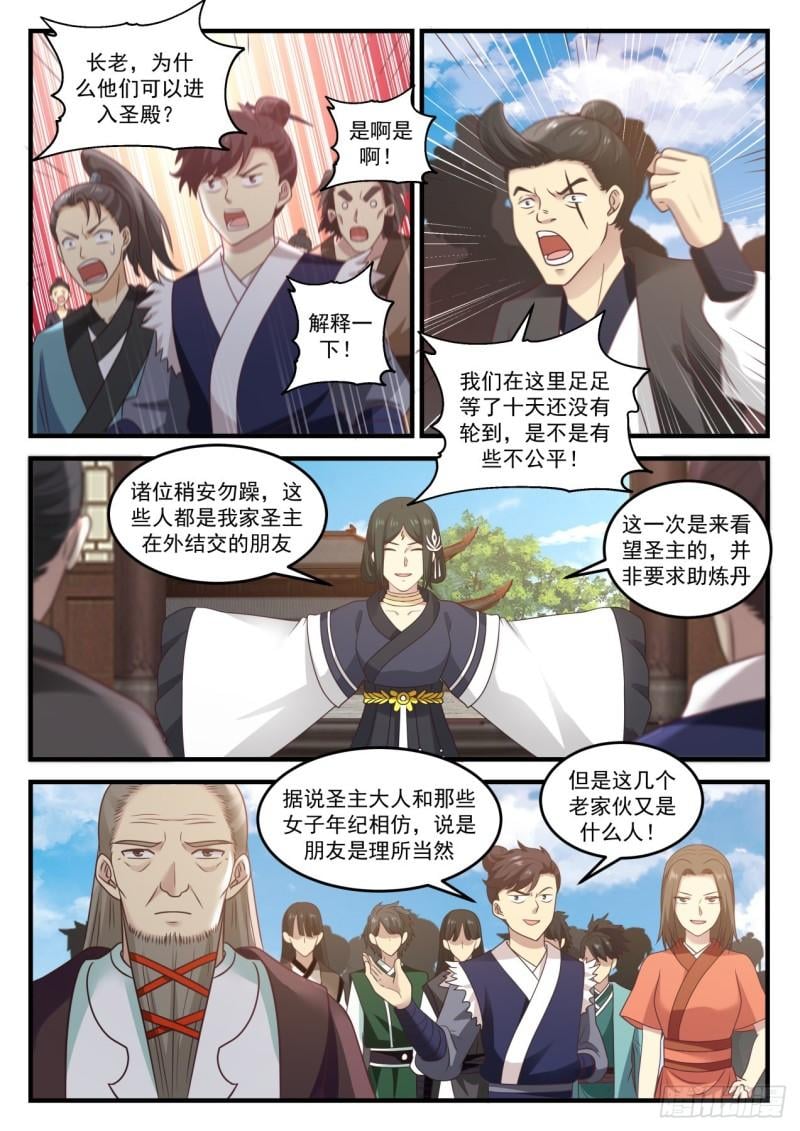 Elder, why are they allowed to enter the temple?

Yeah yeah!

please explain!

We've been waiting here for ten days and it's not fair, isn't it?

Don't worry, everyone, these people are friends of my family's holy master.

This time I came to visit the Holy Master, not to ask for help in alchemy

But who are these old guys!

It is said that the Lord Lord and those women are of the same age, and it is natural to say that they are friends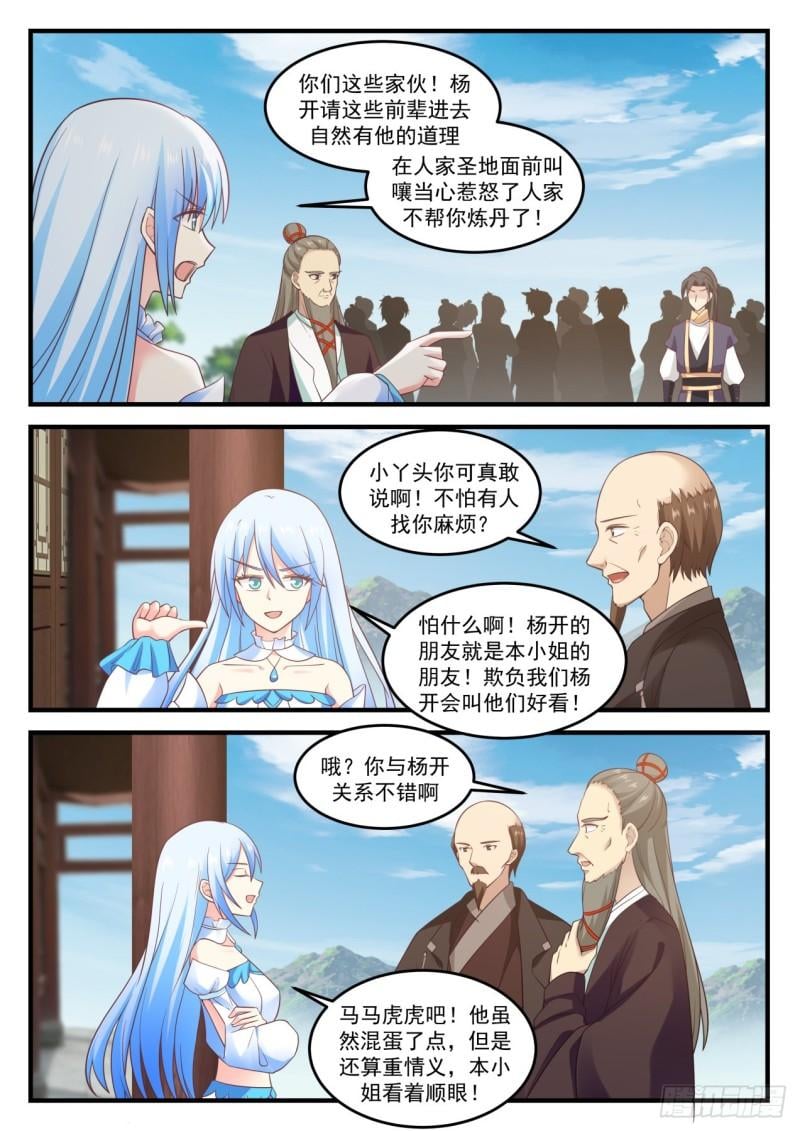 you guys! Yang Kai invites these seniors to go in, naturally, he has his reasons. In front of other people's holy land, be careful to provoke them and not help you to refine alchemy!

Little girl, how dare you say it! Aren't you afraid that someone will trouble you? What are you afraid of! Yang Kai's friend is Miss Ben's friend! Bullying us Yang Kai will make them look good!

Oh? You have a good relationship with Yang Kai.

Be so-so! Although he's a bit of a jerk, he still cares about friendship. Miss Ben looks pleasing to the eye!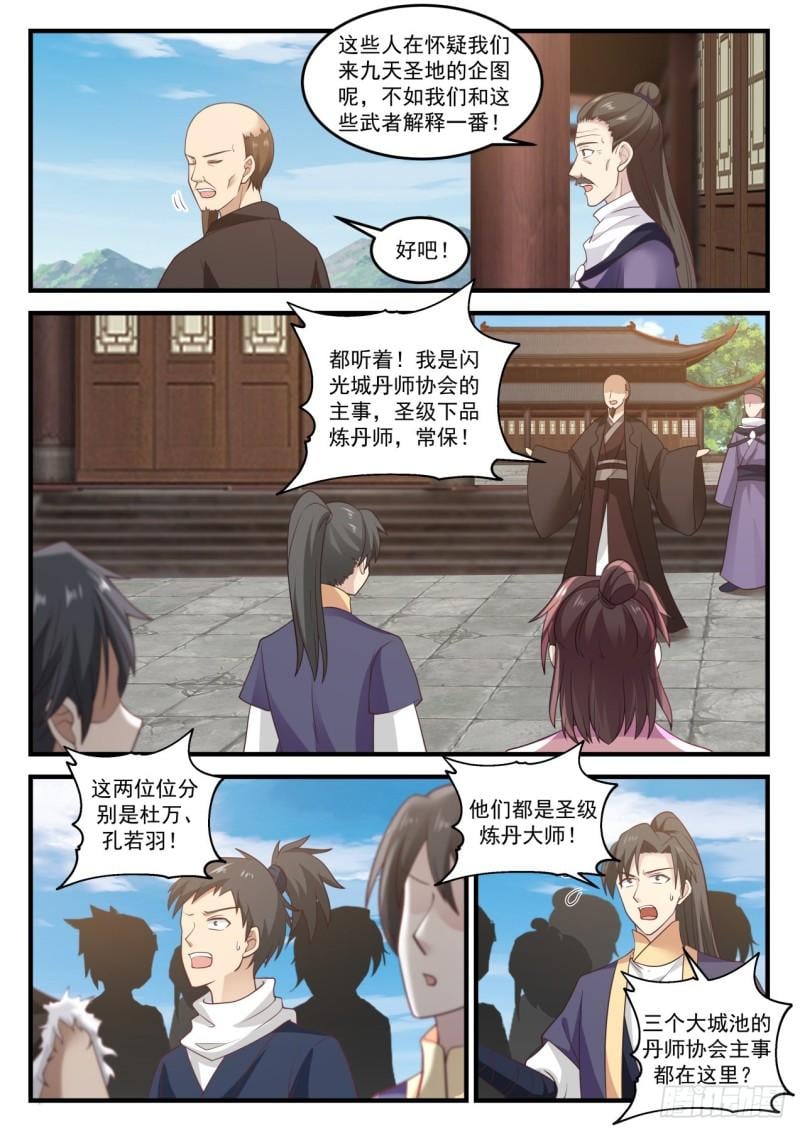 These people are suspicious of our intention to come to the Nine Heavens Holy Land, why don't we explain it to these warriors!

All right!

all listen! I am the head of the Shining City Alchemist Association, a holy-level low-grade alchemist, Chang Bao!

These two are Du Wan and Kong Ruoyu!

They are all holy-level alchemy masters!

Are the chiefs of the Alchemist Associations of the three large cities here?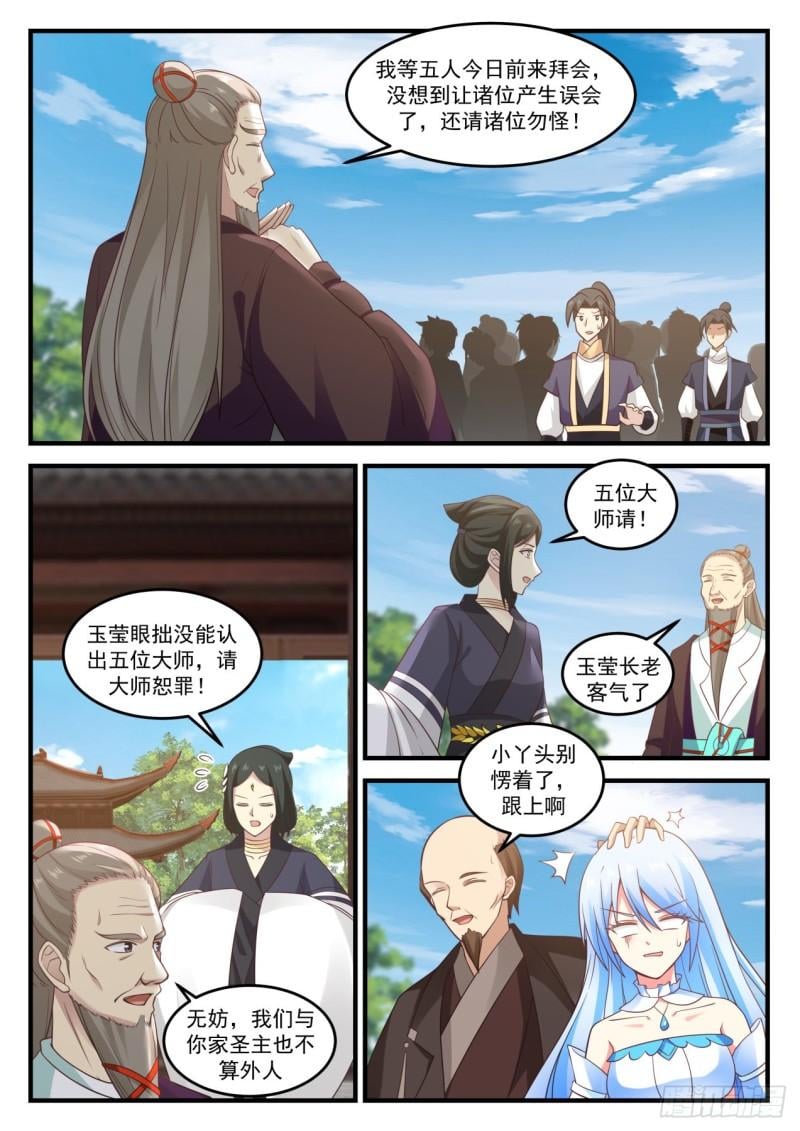 I waited for five people to come to visit today, but I didn't expect you to have misunderstandings. Please don't blame me!

Five masters please!

Yu Ying's clumsy eyes failed to recognize the five masters, please forgive me!

Elder Yuying is polite, little girl, don't be dumbfounded, keep up.

It doesn't matter, we and your Holy Master are not outsiders.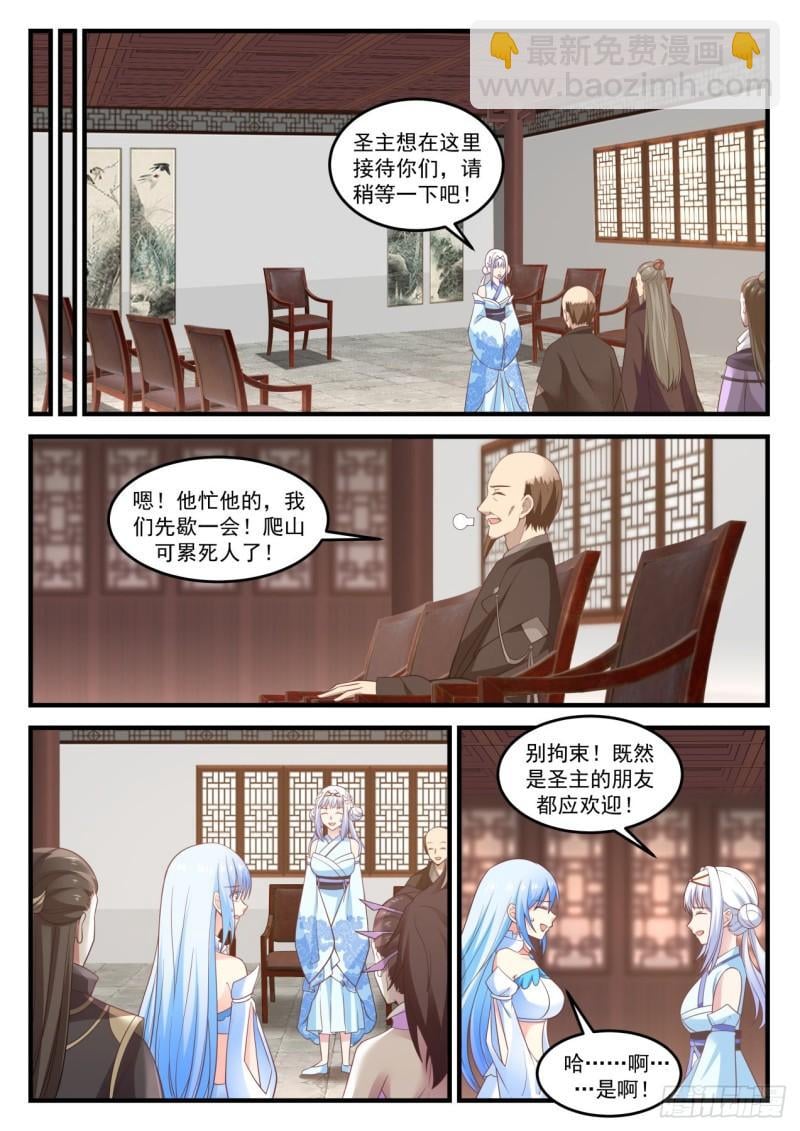 The Holy Lord wants to receive you here, please wait a moment!

Um! He's busy with his work, let's take a break! Climbing mountains can be exhausting!

别拘束!既然是圣主的朋友都应欢迎!

哈…..啊..…是啊!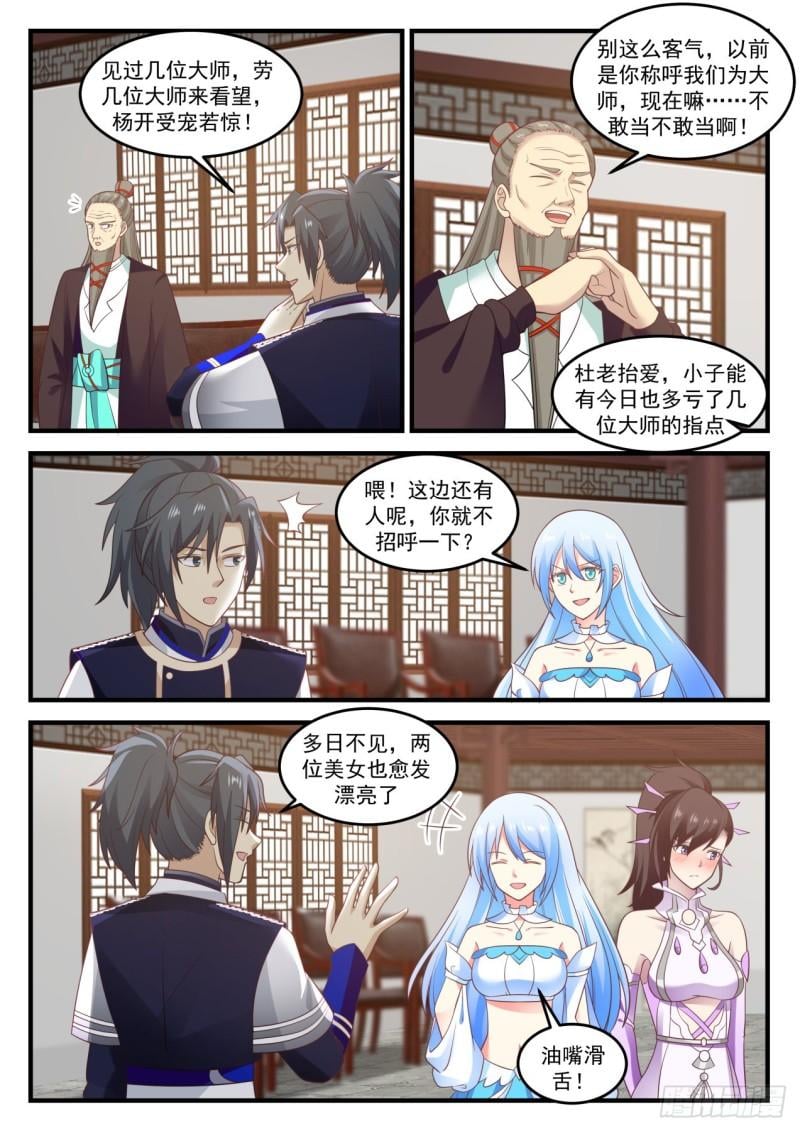 别这么客气,以前是你称呼我们为大师,现在嘛.…….不敢当不敢当啊!

见过几位大师,劳几位大师来看望,杨开受宠若惊!

杜老抬爱,小子能有今日也多亏了几位大师的指点】

喂!这边还有人呢,你就不招呼一下?

多日不见,两位美女也愈发漂亮了

油嘴滑i星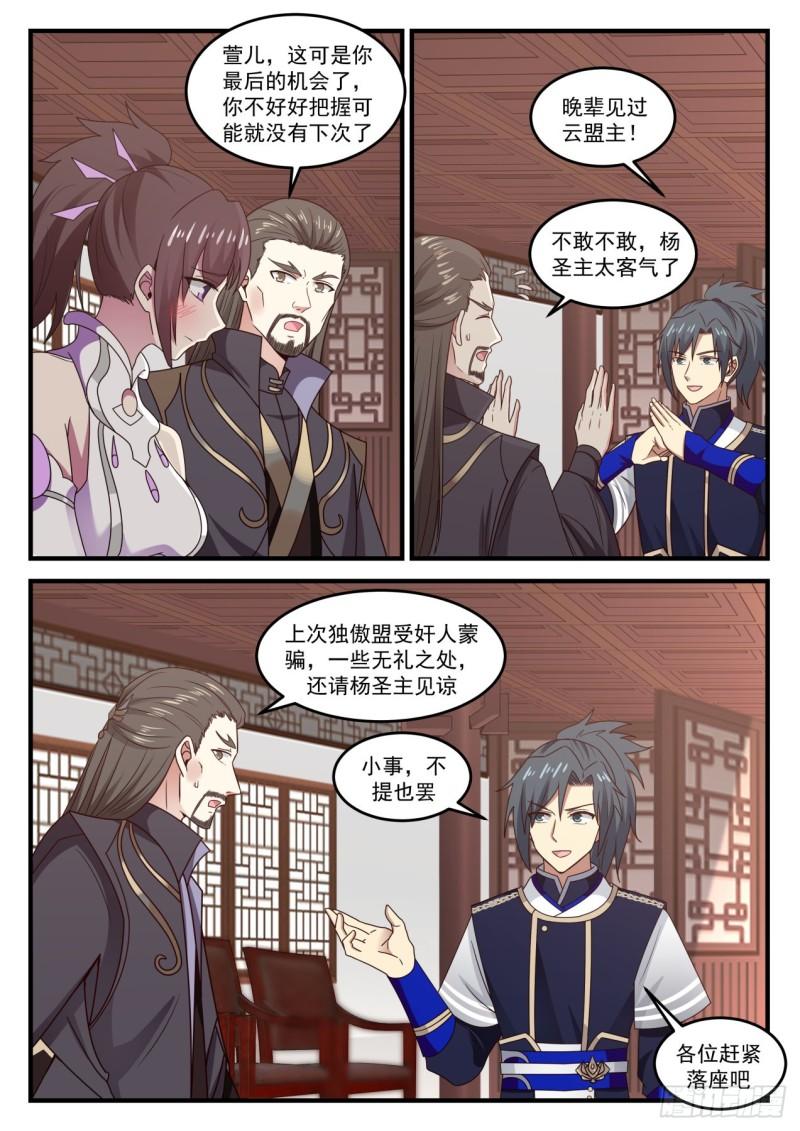 营儿,这可是你最后的机会了,你不好好把握可能就没有下次了111151

晚辈见过云盟主!不敢不敢,杨圣主太客气了

上次独傲盟受好人蒙骗,一些无礼之处,还请杨圣主见谅小事,不提也罢

各位赶紧落座吧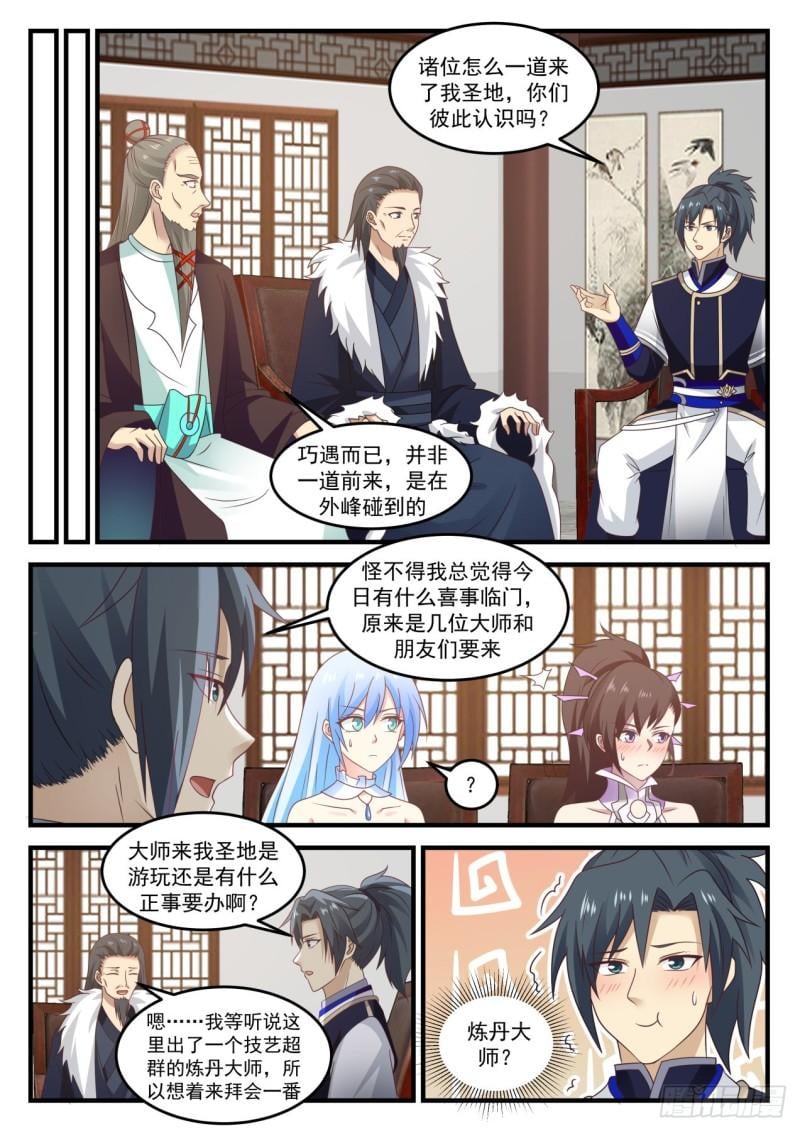 诸位怎么一道来了我圣地,你们彼此认识吗?

巧遇而已,并非道前来,是在外峰碰到的怪不得我总觉得今日有什么喜事临门,原来是几位大师和朋友们要来

大师来我圣地是游玩还是有什么正事要办啊?嗯·.…我等听说这里出了一个技艺超群的炼丹大师,所以想着来拜会一番

炼丹大师?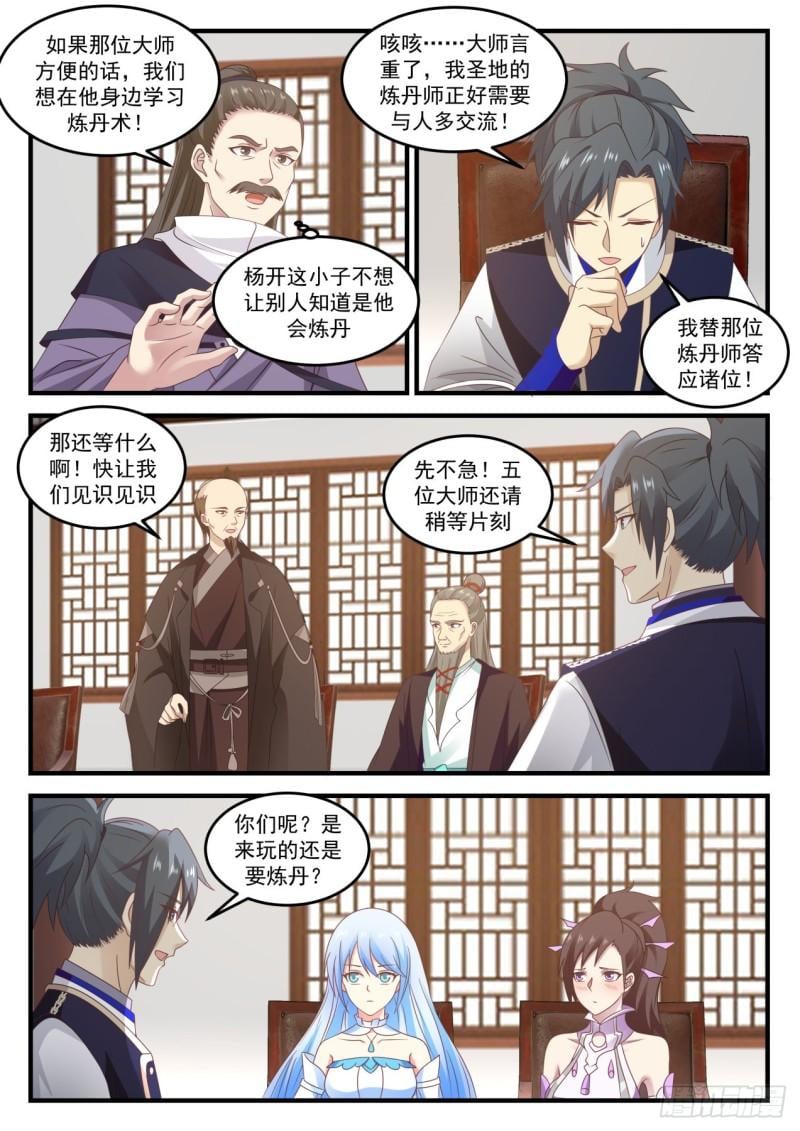 如果那位大师方便的话,我们想在他身边学习炼丹术!

咳咳····大师言重了,我圣地的炼丹师正好需要与人多交流!

杨开这小子不想让别人知道是他会炼丹

我替那位炼丹师答应诸位!

那还等什么啊!快让我们见识见识

先不急!五位大师还请稍等片刻

你们呢?是来玩的还是要炼丹?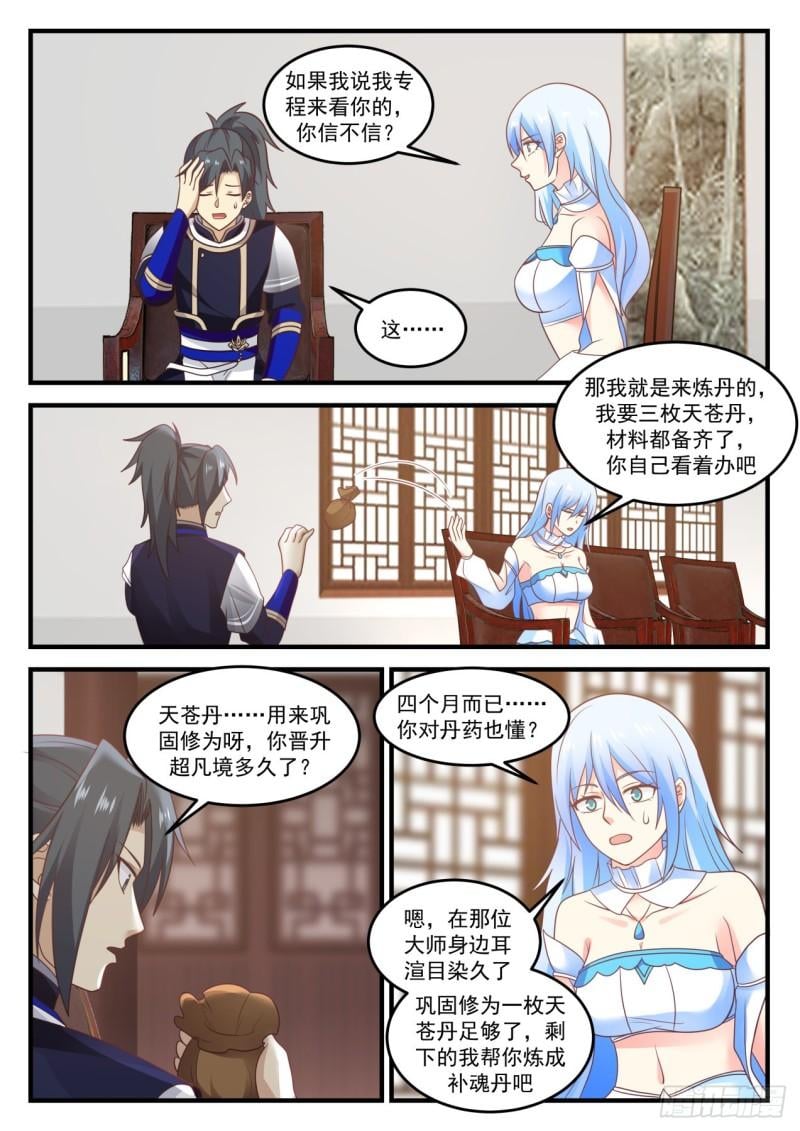 如果我说我专程来看你的,你信不信?

这···

那我就是来炼丹的,我要三枚天苍丹,材料都备齐了,你自己看着办吧

天苍丹·.·用来巩固修为呀,你晋升超凡境多久了?

四个月而已….你对丹药也懂?

嗯,在那位大师身边耳目染久了巩固修为一枚天苍丹足够了,剩下的我帮你炼成补魂丹吧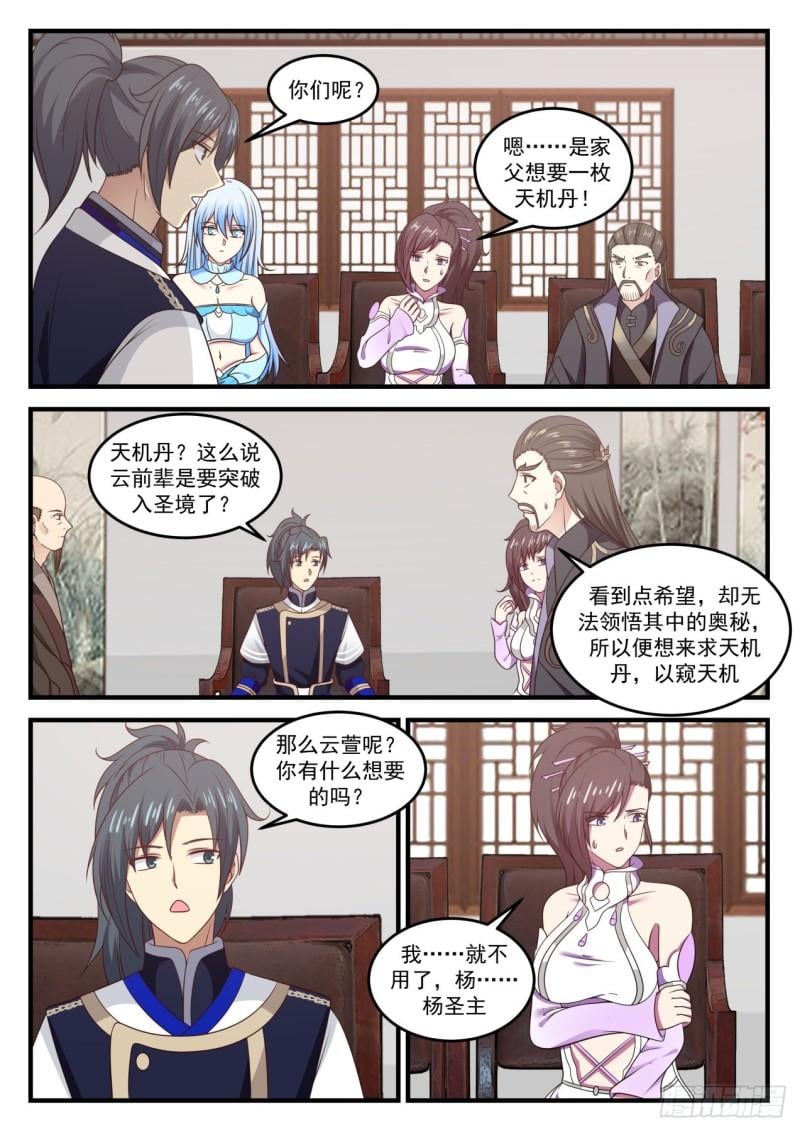 你们呢?

嗯·….是家父想要一枚天机丹!

天机丹?这么说云前辈是要突破入圣境了?

看到点希望,却无法领悟其中的奥秘,所以便想来求天机丹,以窥天机

那么云萱呢?你有什么想要的吗?

我.....就不用了,杨……杨圣主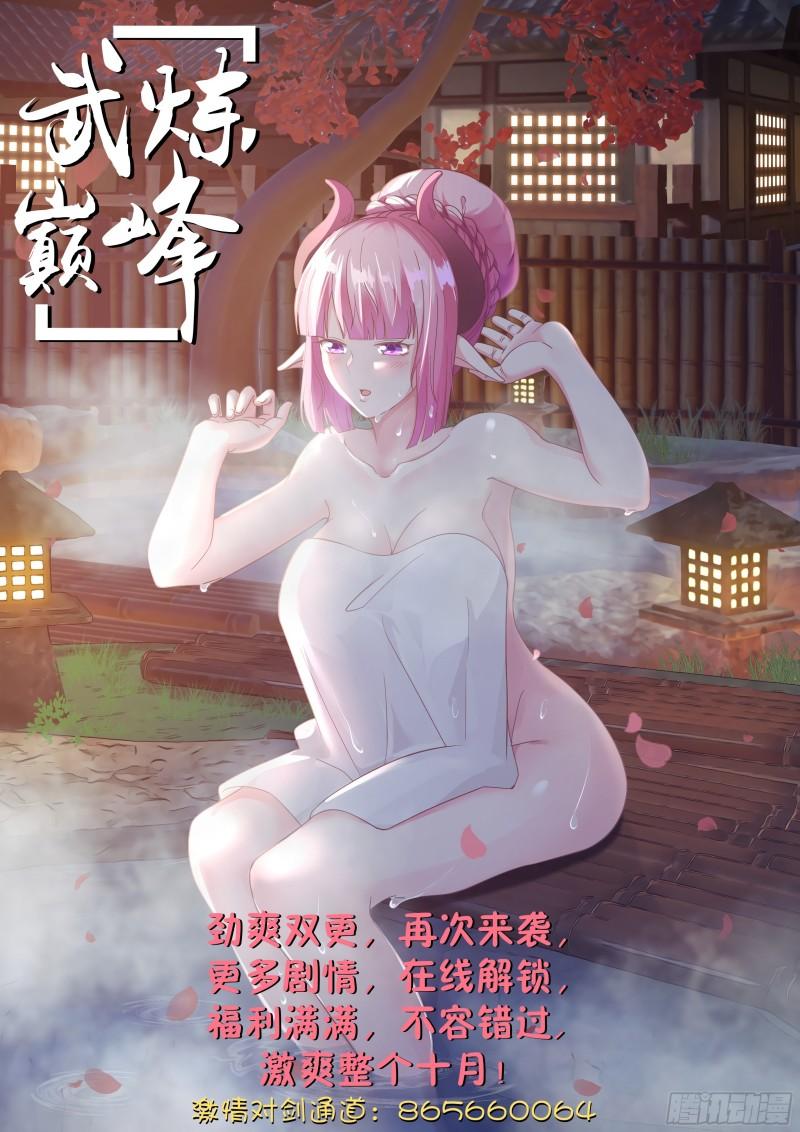 劲爽双勇,再次来袭更多剧情,在线解锁福利满满,不容错过激爽整个十月!激情对剑通道:865660064

腾讯动漫