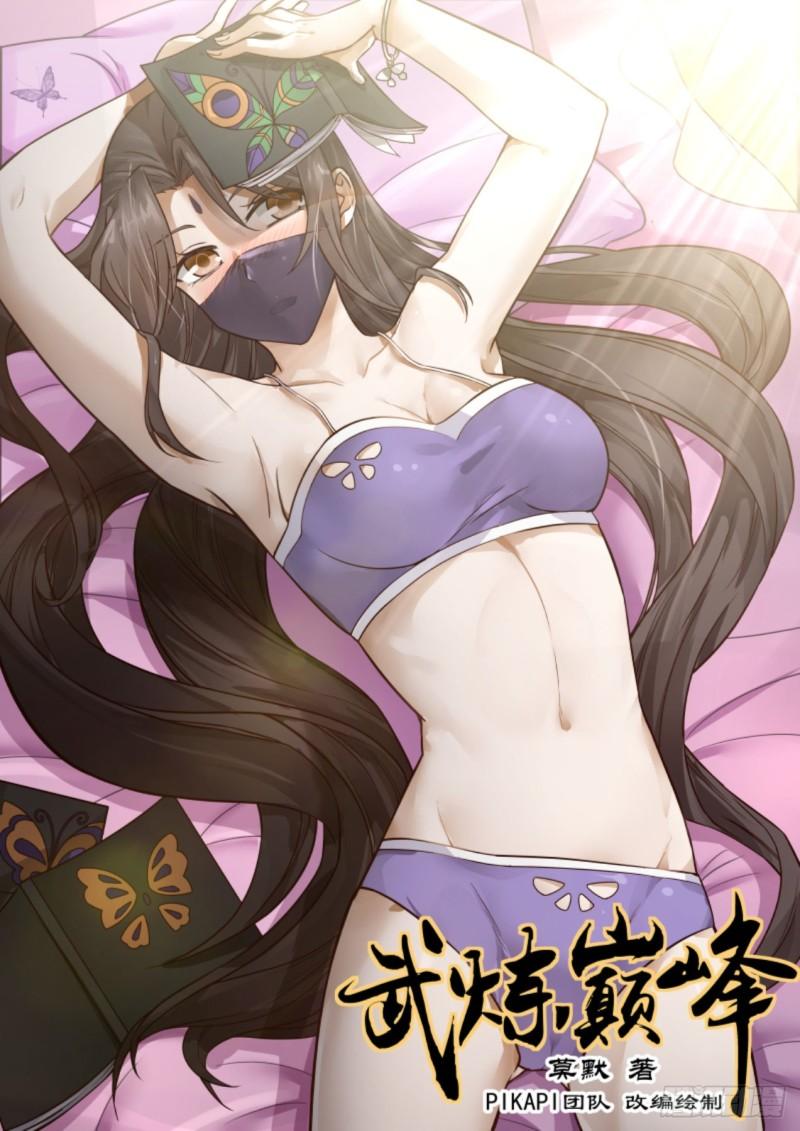 Wu Roasted Baofeng

Momo, adapted and drawn by the PIKAPI team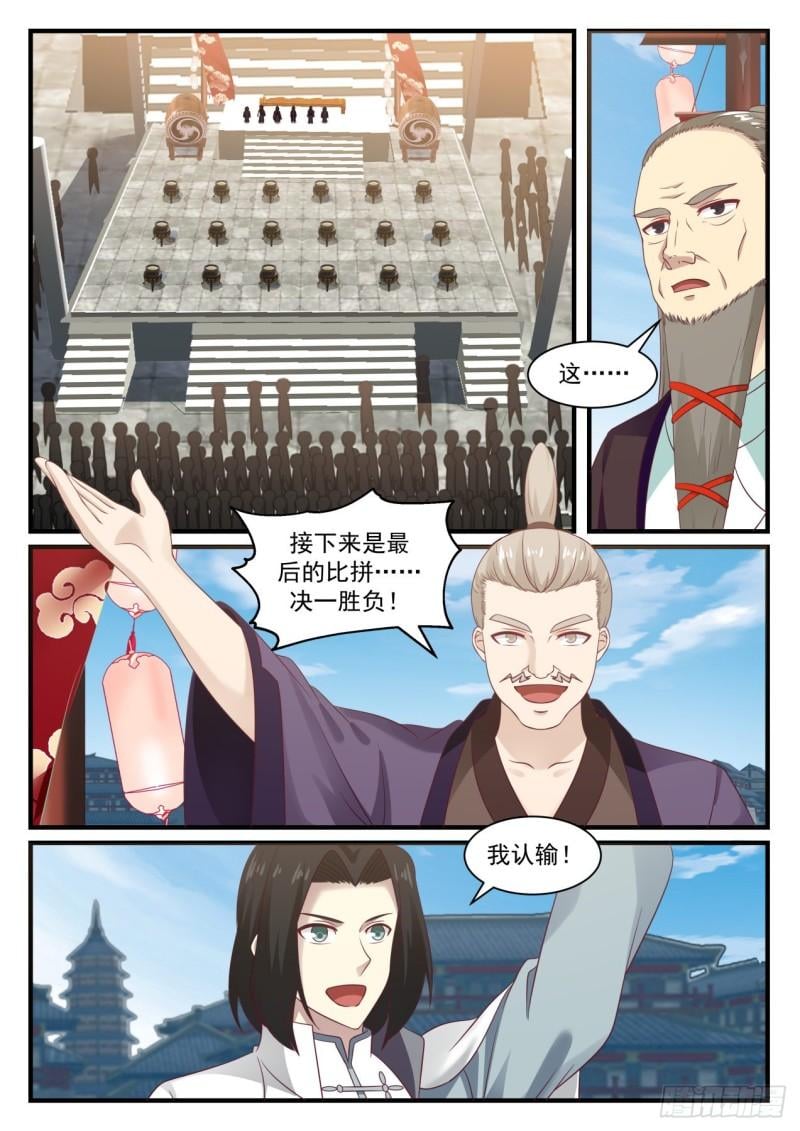 This

Next is the final competition? … Decisive!

I surrender!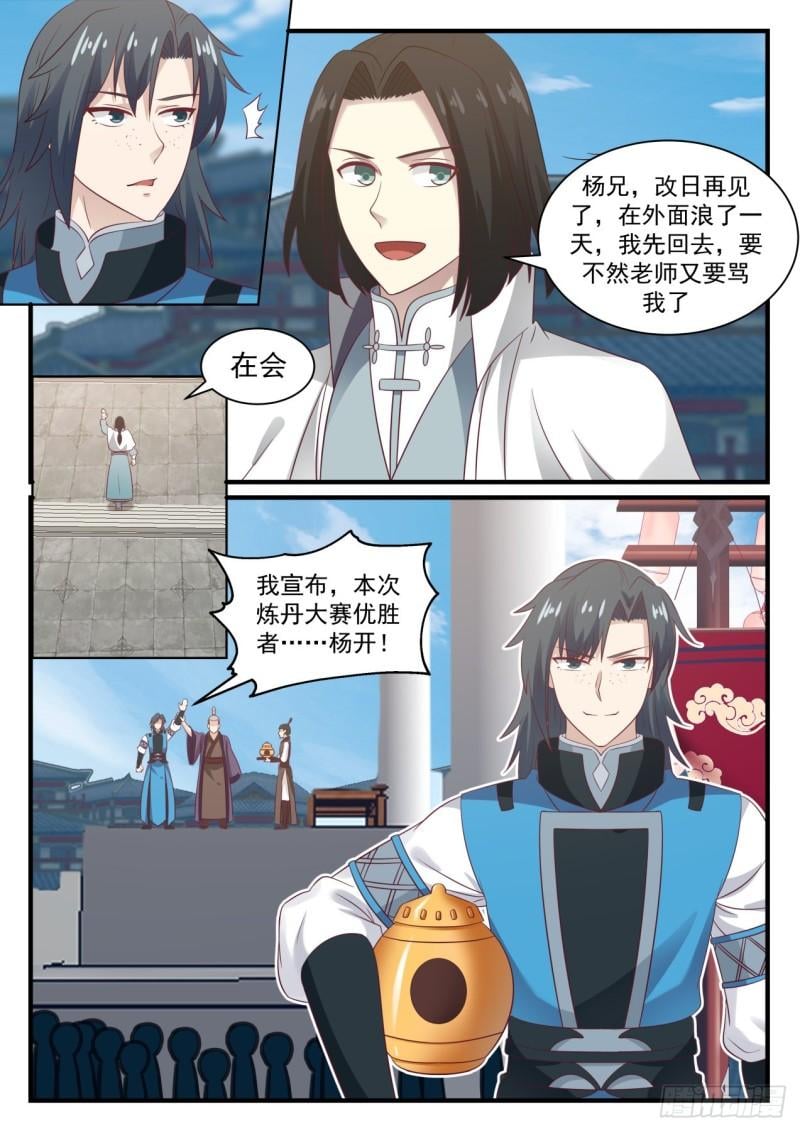 Brother Yang, see you another day, I spent a day outside, I will go back first, or the teacher will scold me again

in the meeting

I announce that the winner of this alchemy competition?…Yang Kai!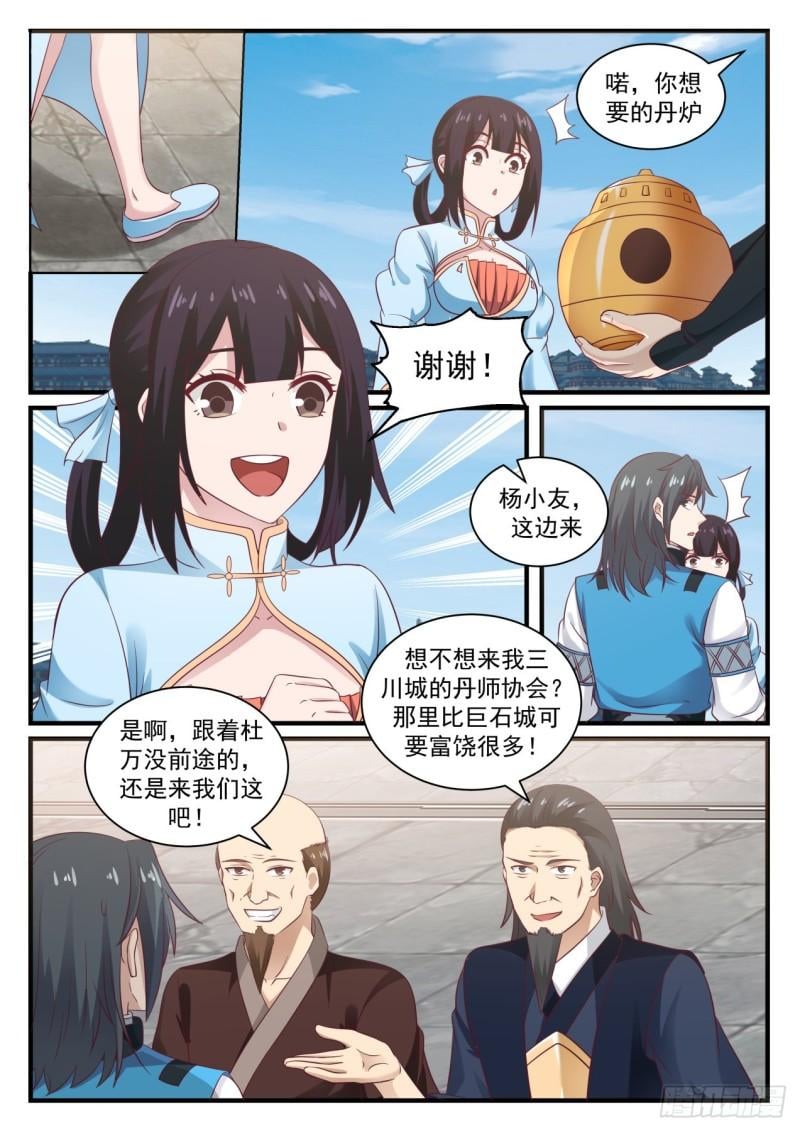 No, the pill furnace you want

Thanks!

Yang Xiaoyou, come here

Do you want to come to my Alchemy Association in Sanchuan City? There is much richer than Boulder City!

Yes, there is no future with Du Wan, so come to us!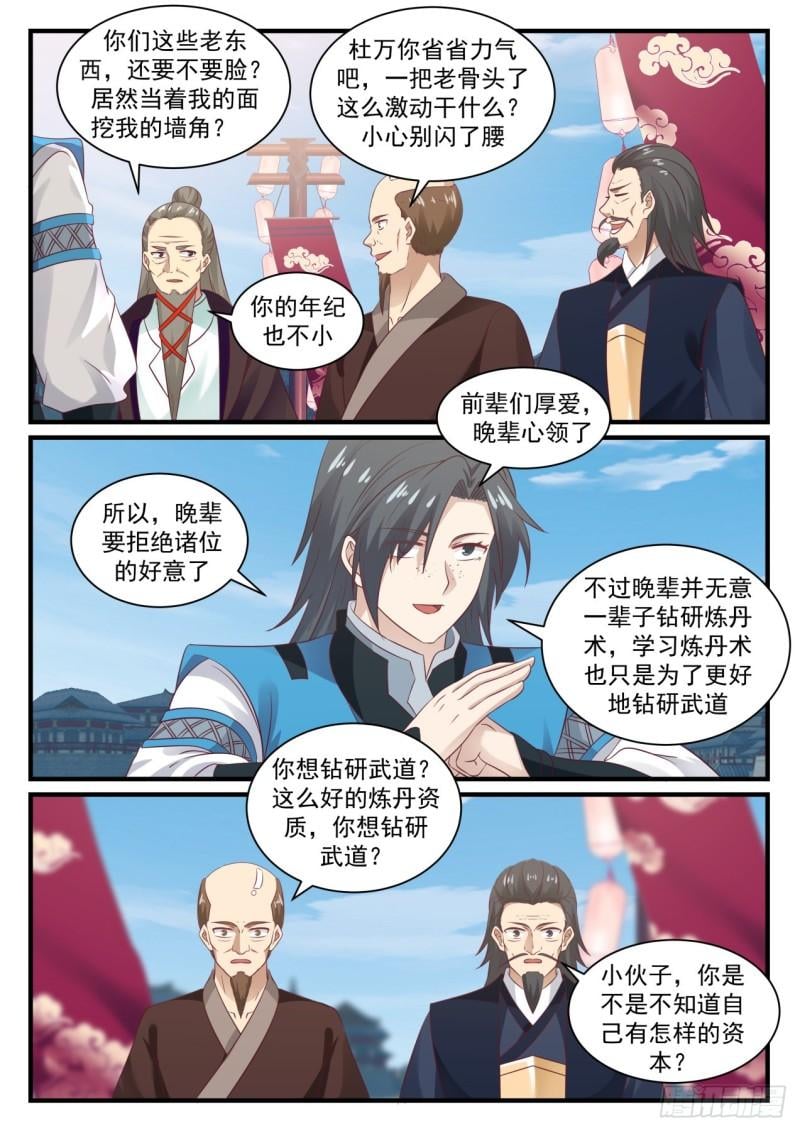 You old people, don't you want to be shameless? Actually digging my corner in front of my face?

Du Wan, save your energy, why are you so excited when you have an old bone? Be careful not to flash your waist

you are not too young

The seniors love the juniors

Therefore, the younger generation will reject your kindness.

However, the younger generation has no intention to study alchemy for a lifetime, and learning alchemy is just to better study martial arts

Do you want to study martial arts? With such a good alchemy qualification, do you want to study martial arts?

Young man, don't you know what kind of capital you have?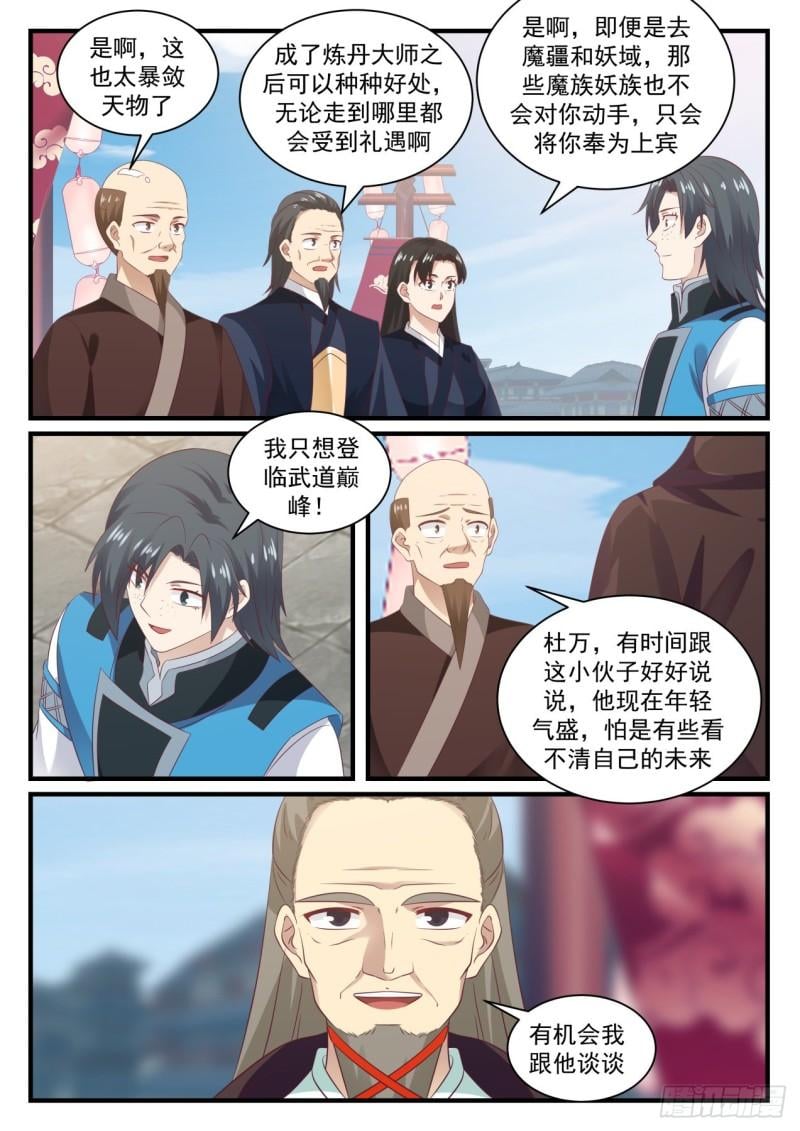 Yes, even if you go to the demon border and the demon domain, those demon clan and demon clan will not do anything to you, they will only treat you as a guest.

Yeah, that's too arrogant

After becoming an alchemy master, you can get all kinds of benefits, and you will be treated with courtesy wherever you go.

I just want to get to the top of martial arts!

Du Wan, if you have time to have a good talk with this young man, he is young and energetic now, and I am afraid that he may not be able to see his future clearly.

I'll talk to him when I get a chance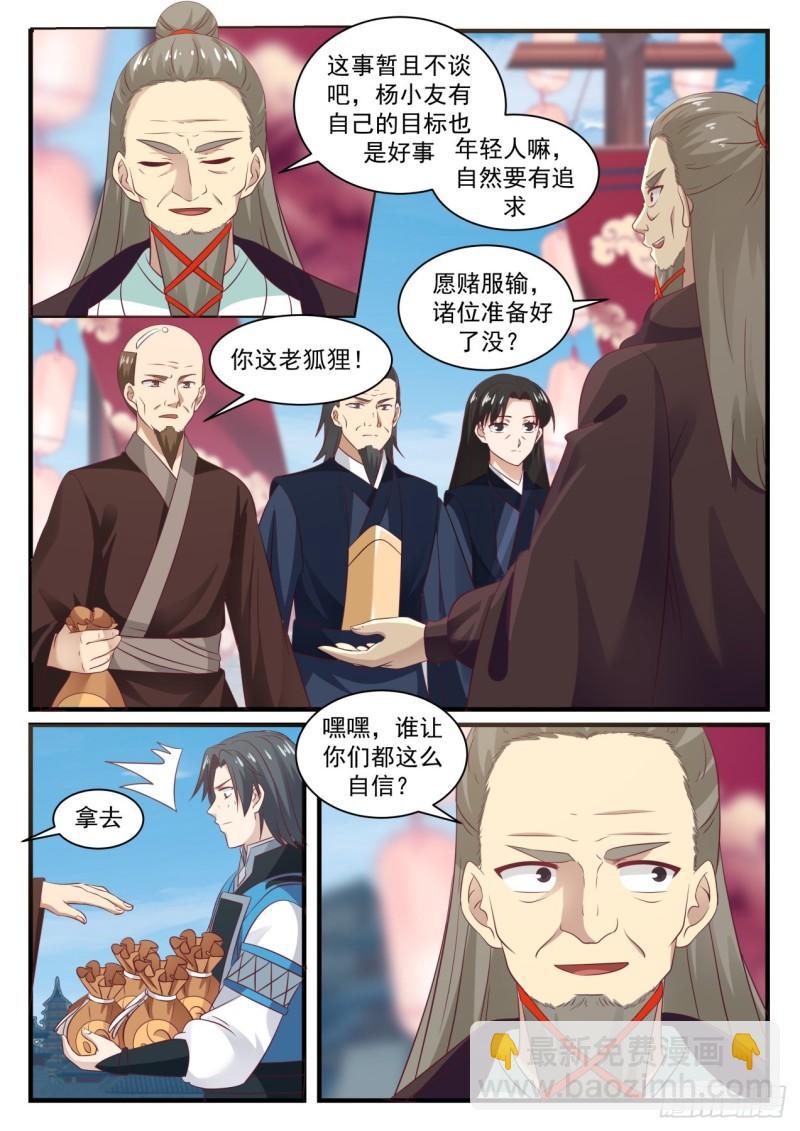 Let's not talk about this for the time being. It is also a good thing for Yang Xiaoyou to have his own goals. Young people naturally have to pursue and be willing to gamble and admit defeat. Are you ready?

You old fox!

Hey, who made you all so confident?

take it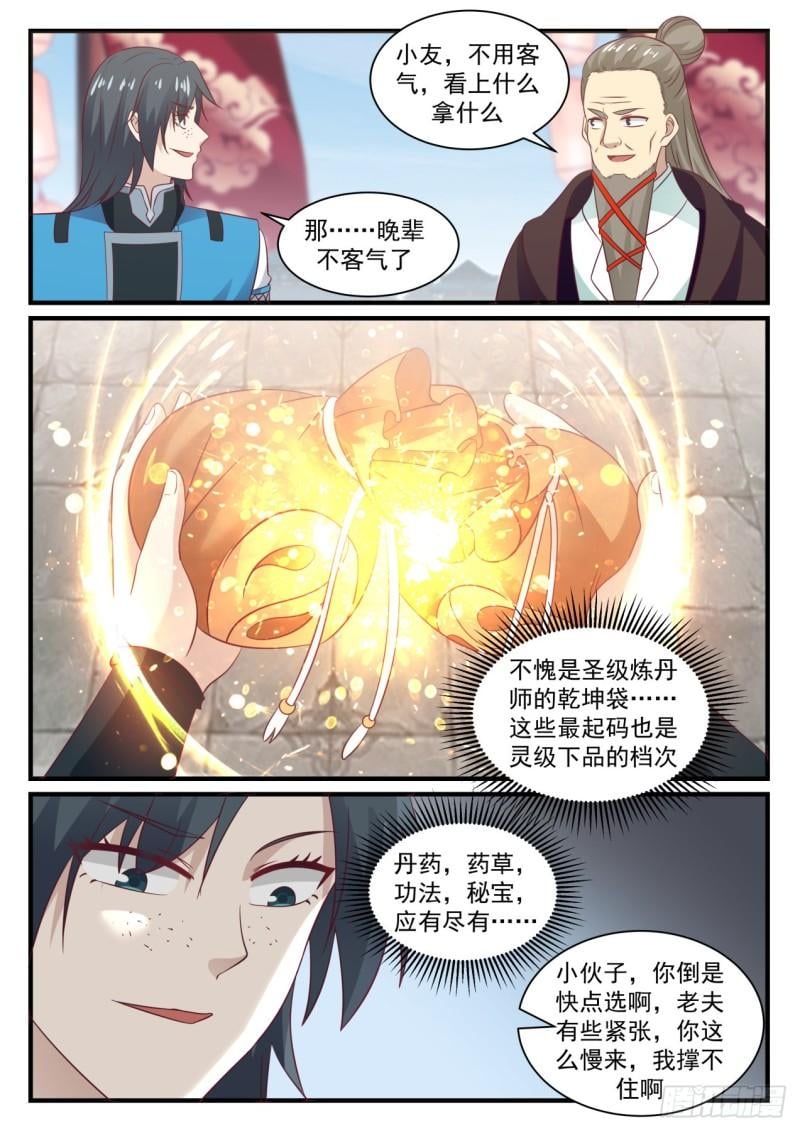 Little friend, you're welcome, take whatever you see

Then…you're welcome, junior

It is indeed the universe bag of the saint-level alchemist… These are at least the grades of the low-level spiritual level.

Pills, herbs, exercises, secret treasures, everything? …

Young man, you should choose quickly, this old man is a little nervous, you are so slow, I can't stand it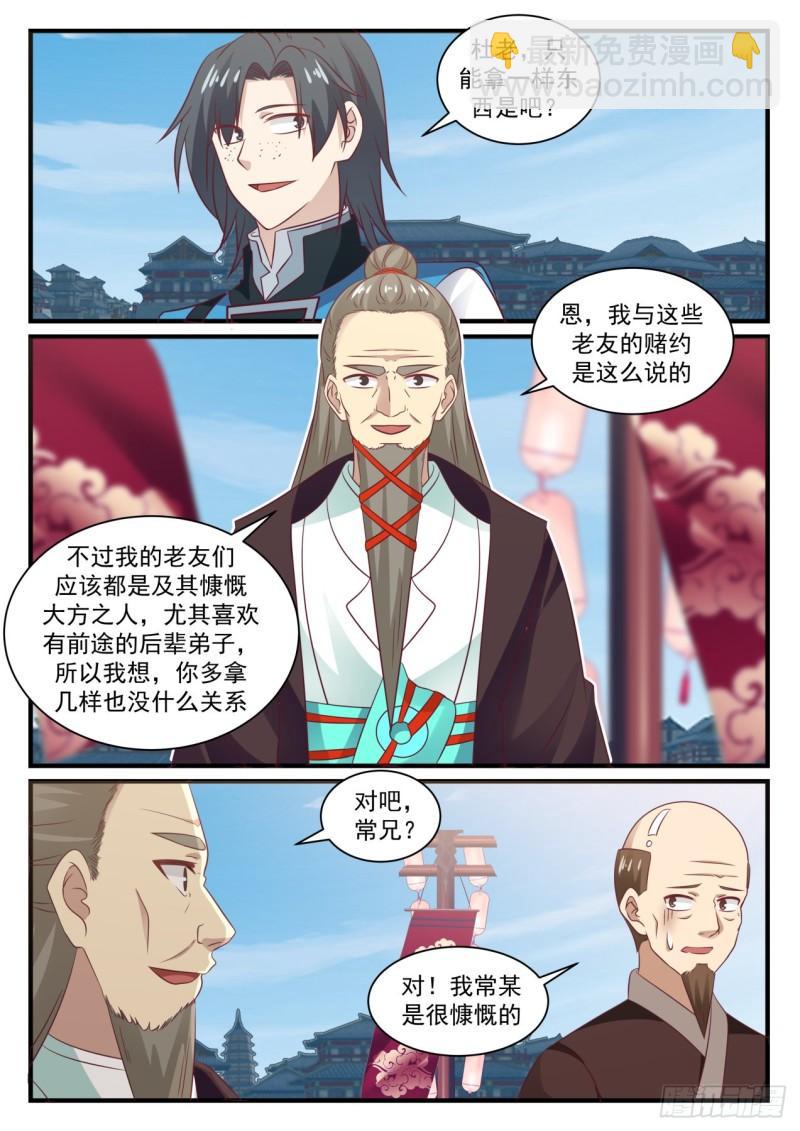 Du Lao, you can only take one thing, right?

Well, that's what my bet with these old friends said

But my old friends should be very generous people, especially those who like promising younger disciples, so I think it doesn't matter if you take a few more

Right, Brother Chang?

right! I am often very generous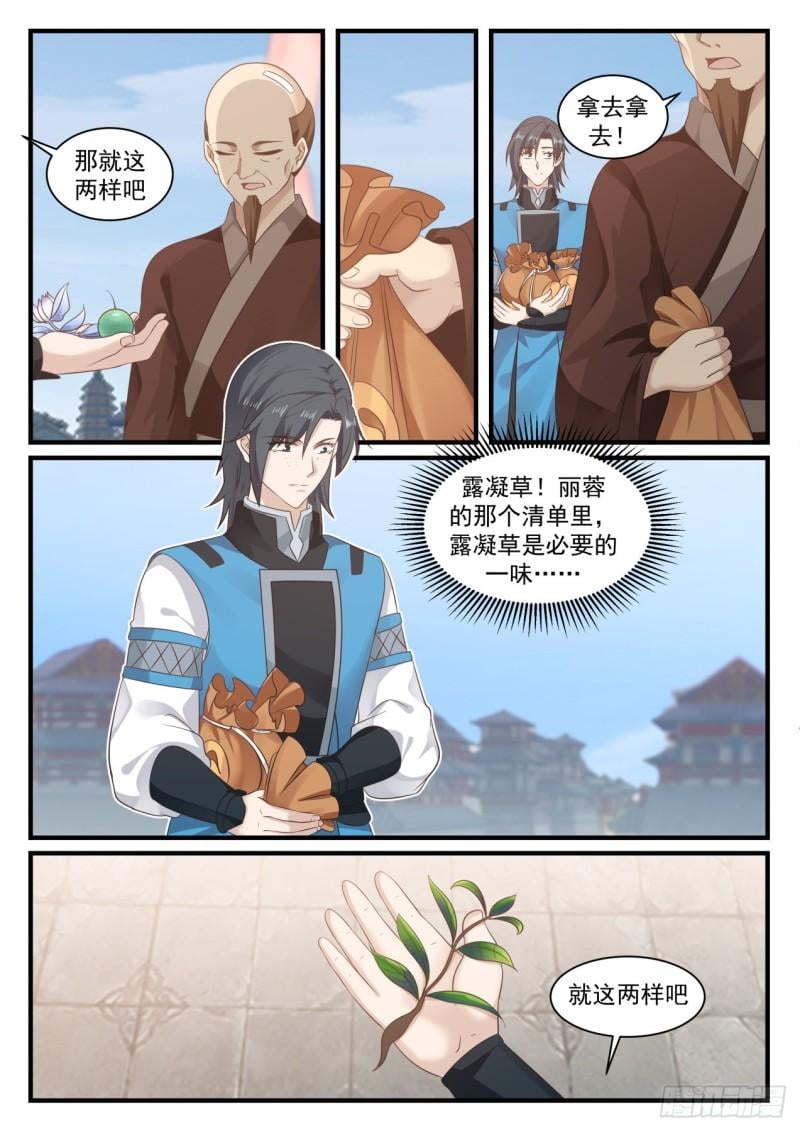 Take it, take it!

then both

Dew grass! In Li Rong's list, dew grass is a necessary flavor

That's it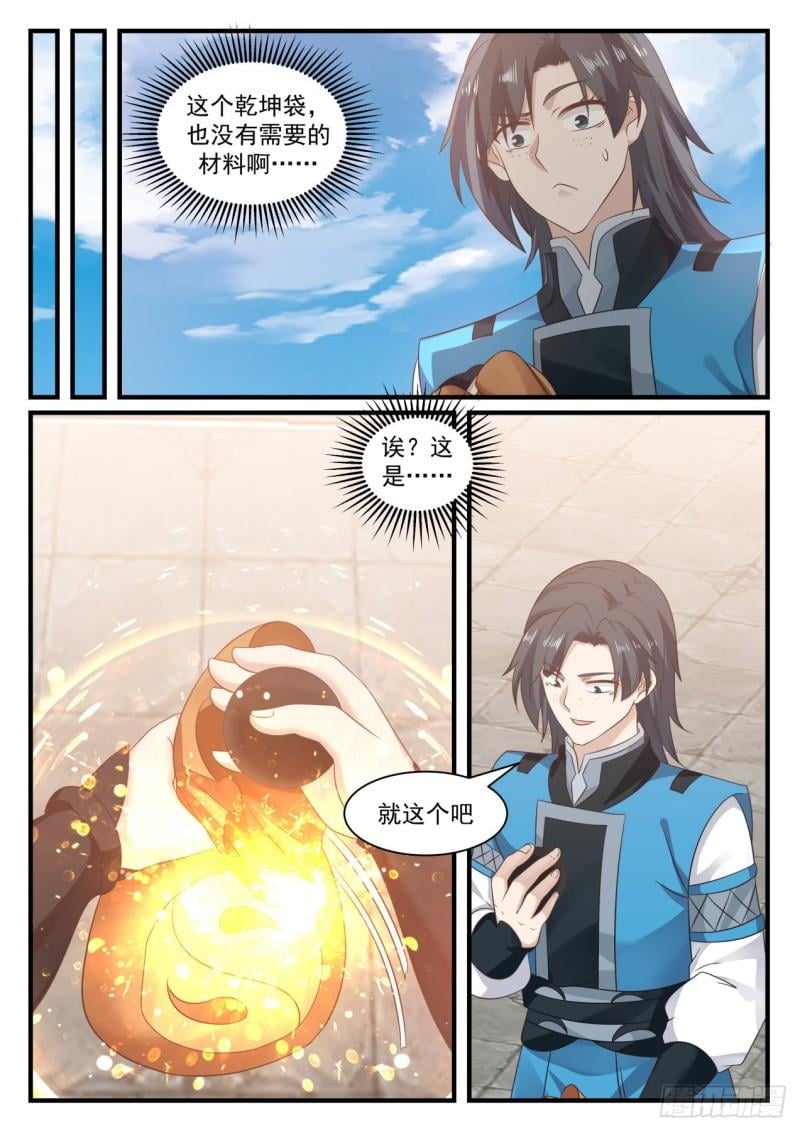 There is no required material for this Qiankun bag…

error? #This is

Just this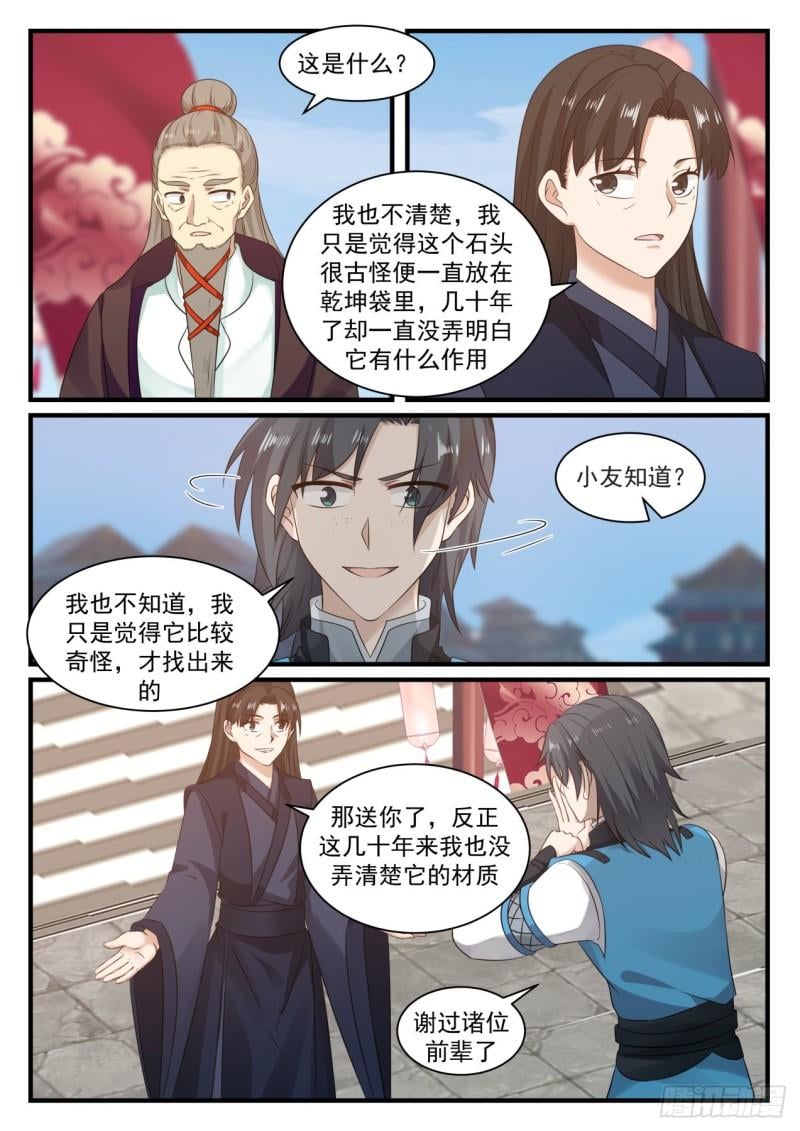 what is this?

I don't know either, I just thought this stone was weird and kept it in the Qiankun bag, but I haven't figured out what it does for decades.

Little friend know?

I don't know, I just thought it was weird and found it

That's for you, anyway, I haven't figured out its material for decades.

Thank you seniors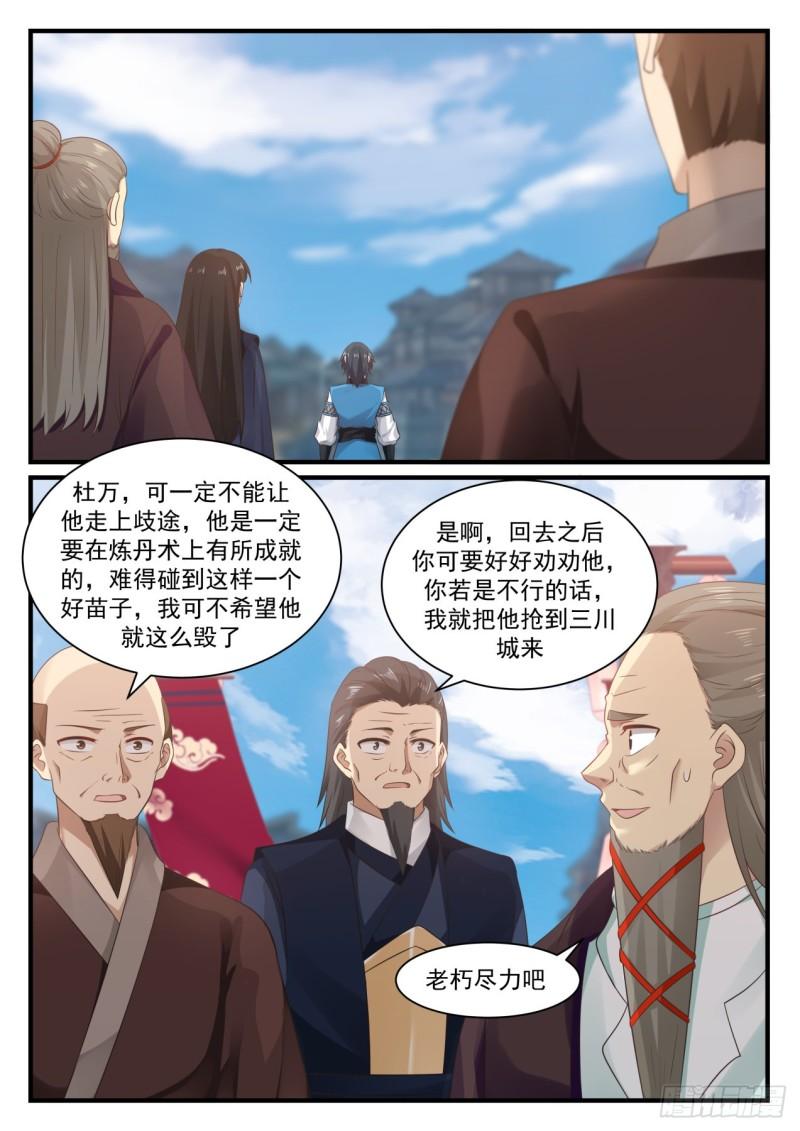 Du Wan, you must not let him go astray. He must be successful in alchemy. It is rare to encounter such a good seedling. I don't want him to be ruined like this.

Yes, after you go back, you have to persuade him well, if you can't, I will snatch him to Sanchuan City

Do your best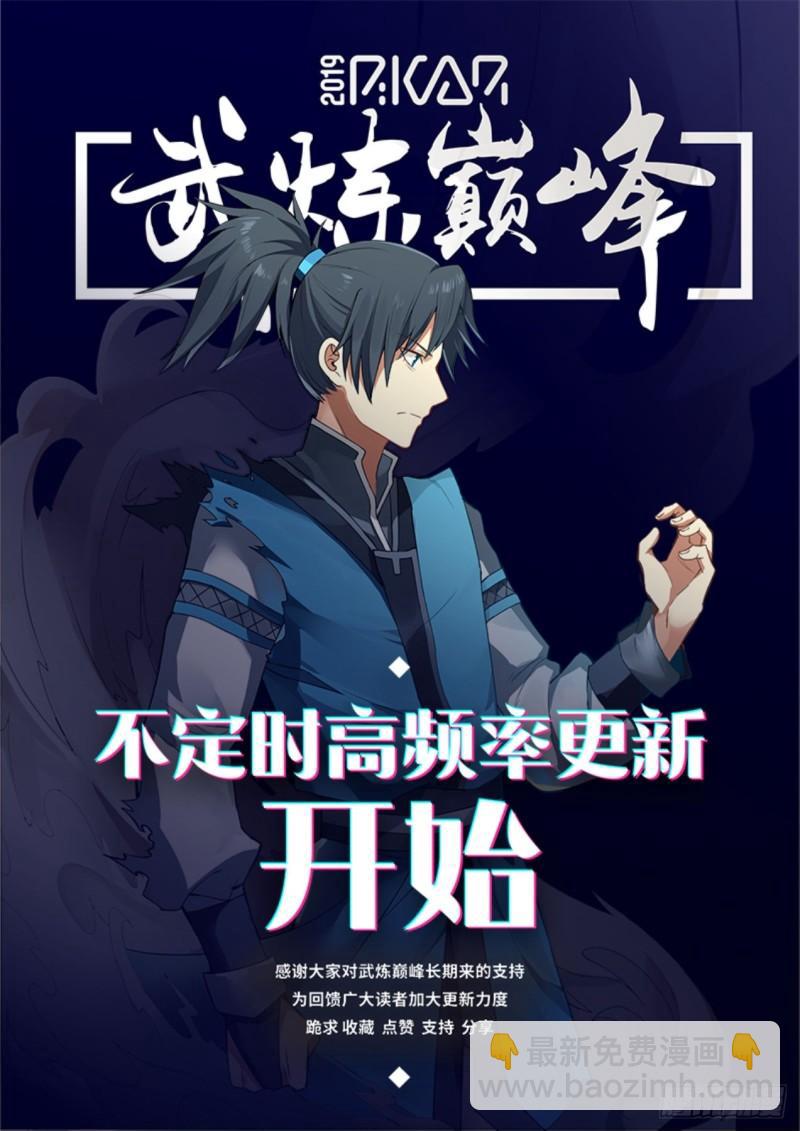 Irregular high frequency updates

Begin to thank everyone for your long-term support for Wulian Peak In order to give back to the readers to increase the update efforts, I beg to collect, like, support and share