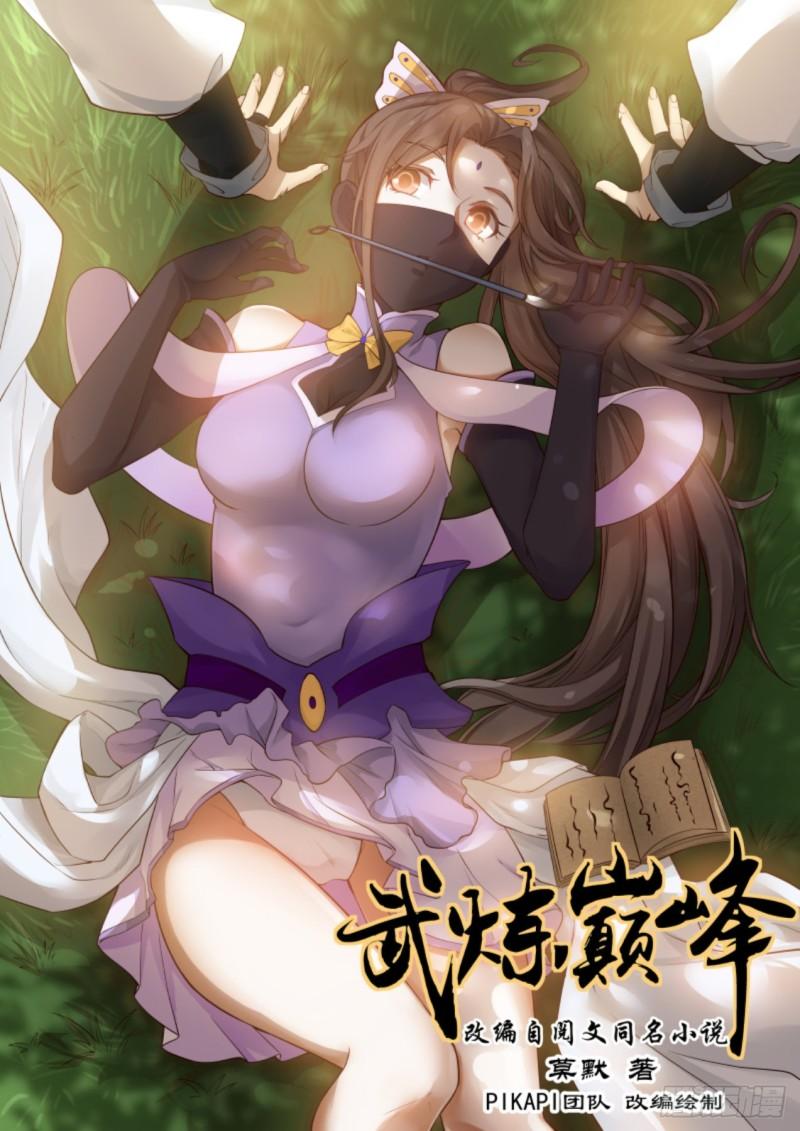 Wu Roasted tendon car

Adapted from the novel of the same name by the reading text by Mo Mo, adapted and drawn by the PIKAPI team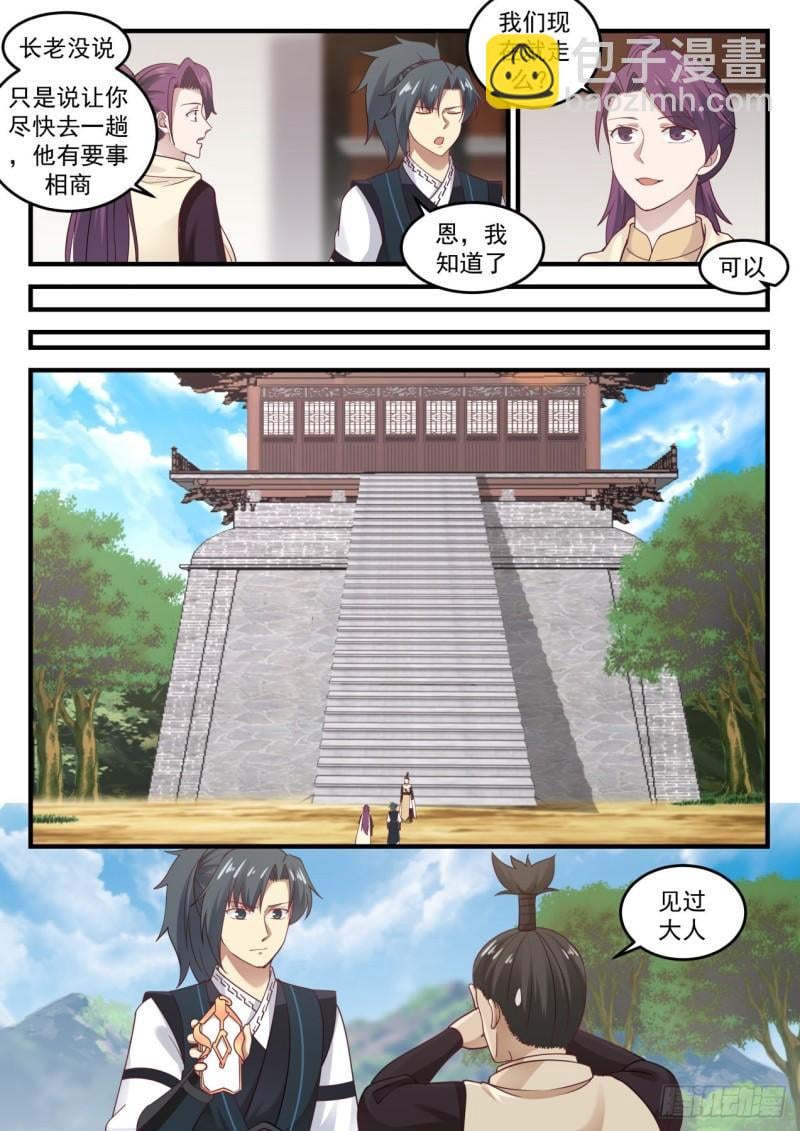 Shall we go now?

The elder didn't say anything, just said to let you go as soon as possible. He has something important to discuss.

I see

Can

seen adults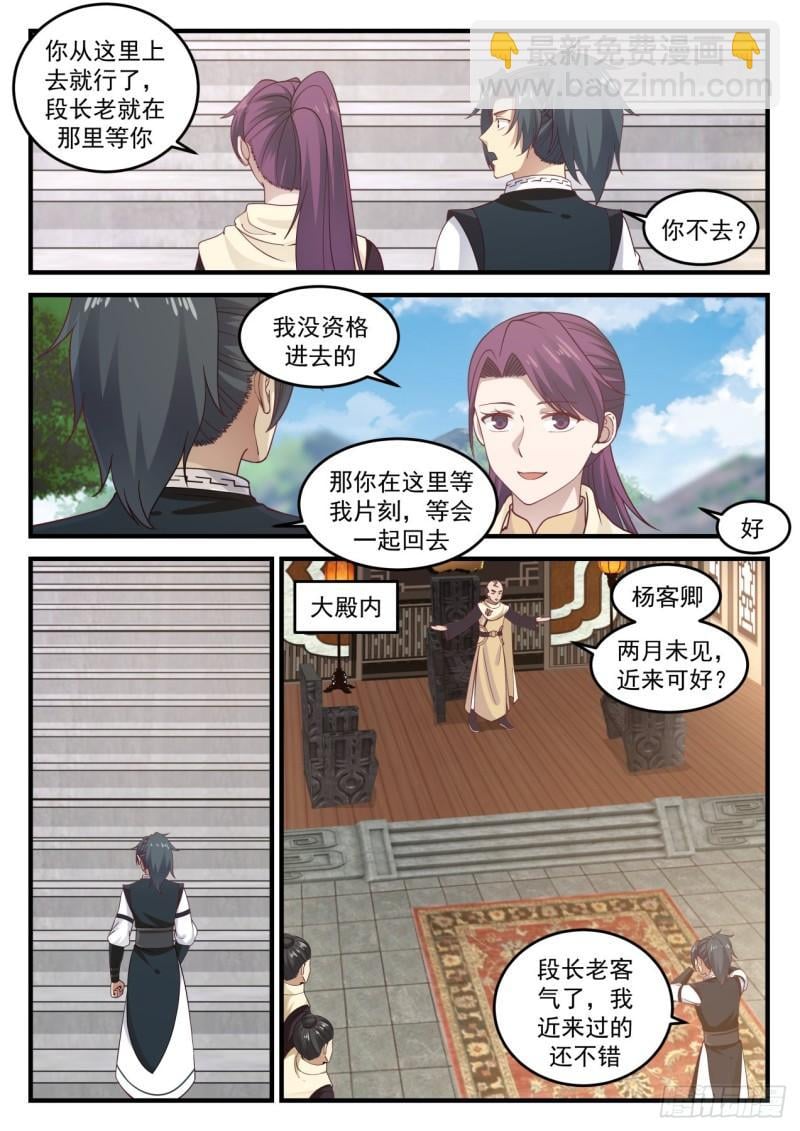 You can just go up from here, Elder Duan will be waiting for you there

you don't go?

I'm not eligible to go in

Then you wait for me here for a while, then get up and go back to the main hall

it is good

Yang Keqing hasn't seen each other for two months, how are you doing?

You're welcome, Elder Duan, I've had a good time recently.

Are the disciples of my divine teaching thoughtful? If Yang Keqing is not satisfied with her, I can give you a replacement one that will satisfy you

No need, Ji Meng is fine

Everything is up to you, come here, show Yang Keqing a seat

I don't know if Elder Duan asked me to come over this time, what advice would you give me?

Don't dare! There's nothing wrong this time, it's just that I will chat with every guest after they come to my religion.

I heard Yang Keqing say before that he can't be a permanent resident in the sect, can Duan ask, does Yang Keqing have any important things to do?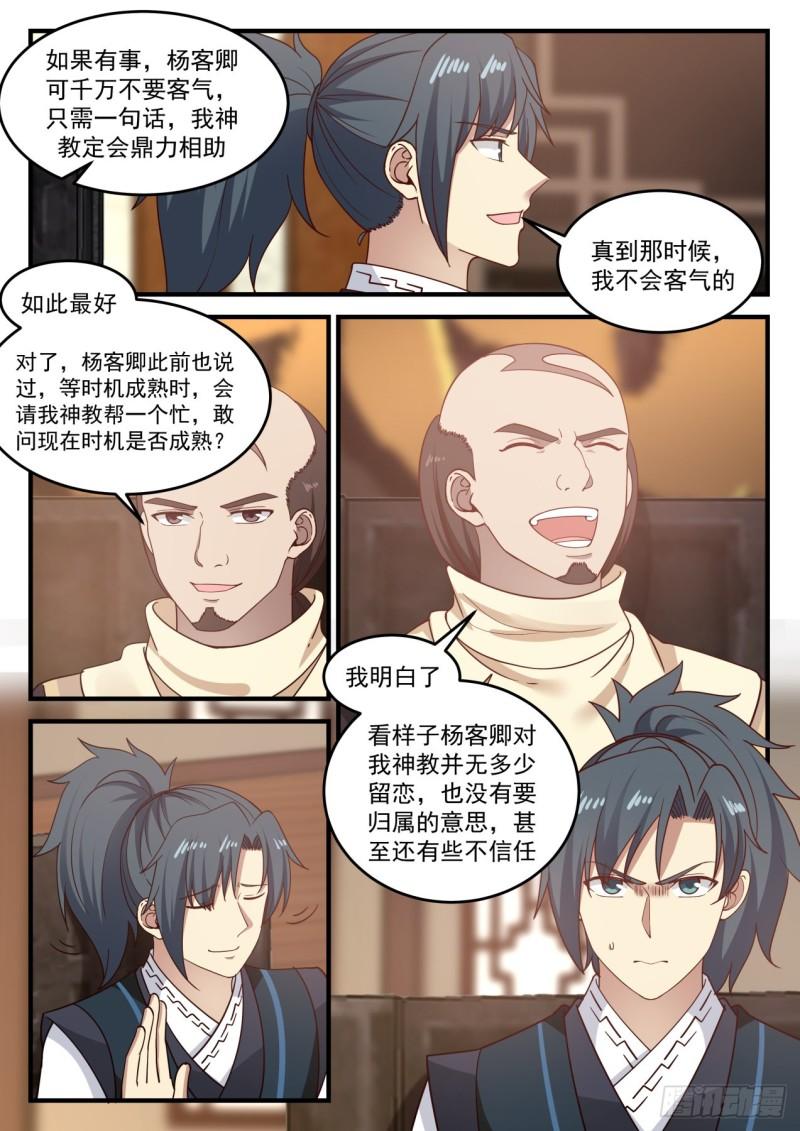 If there is something wrong, Yang Keqing must not be polite, just a word, my god will definitely help

Until then, I won't be polite

This is the best right, Yang Keqing also said before that when the time is right, # ask my god to do me a favor, dare to ask if the time is right now?

I understand that it seems that Yang Keqing has no nostalgia for my divine teaching, nor does he want to belong, and even has some distrust.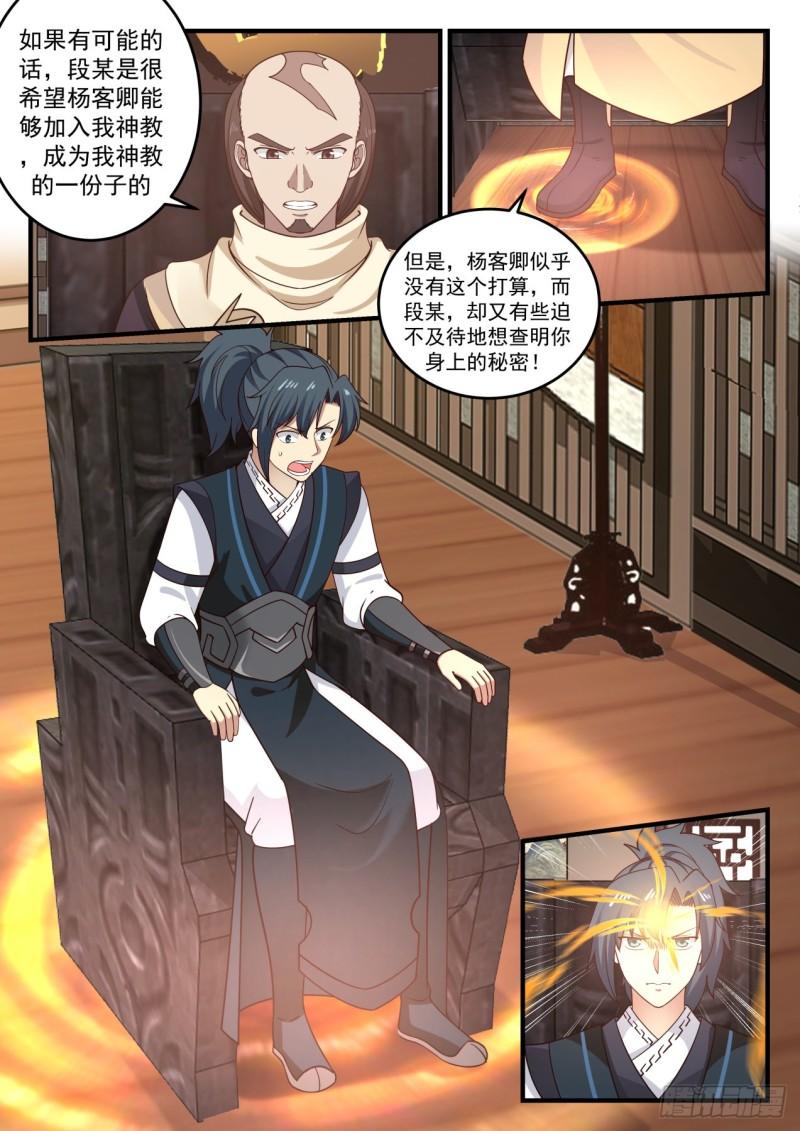 If possible, Duan hopes that Yang Keqing can join my religion and become a part of my religion

However, Yang Keqing doesn't seem to have this plan, and Duan can't wait to find out the secrets on you!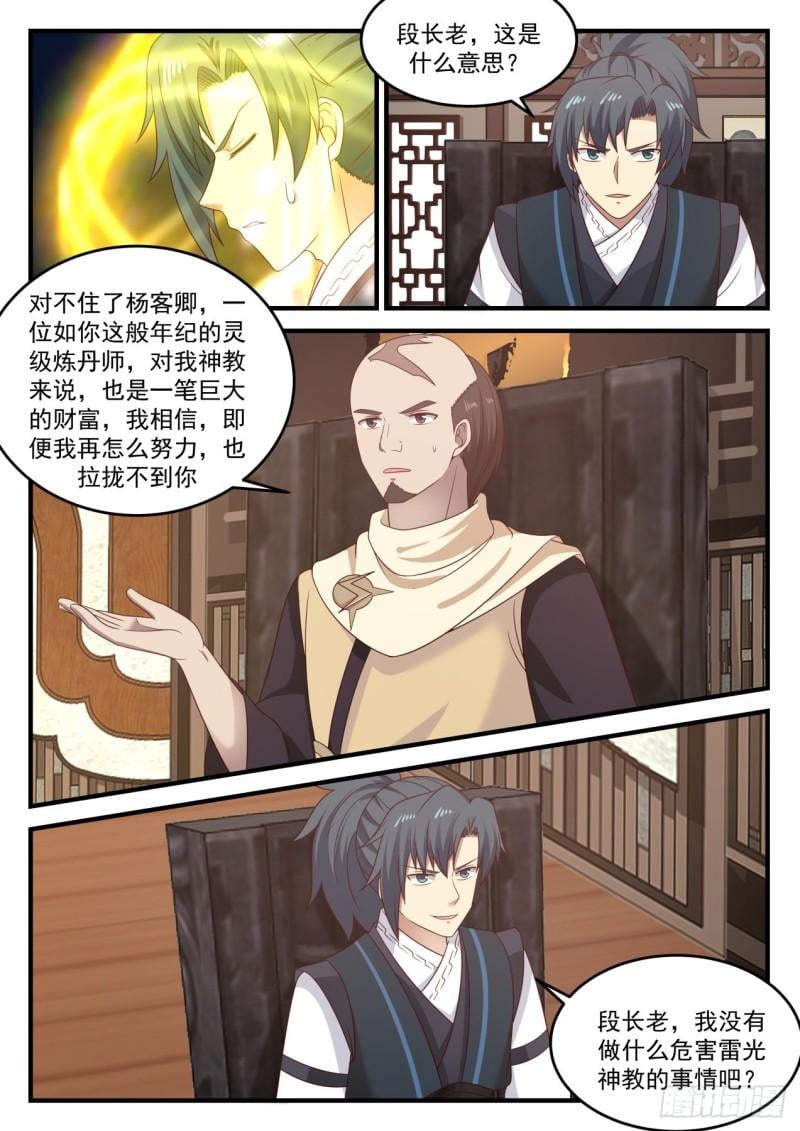 Elder Duan, what does this mean?

I'm sorry, Yang Keqing, a spirit-level alchemist of your age is also a huge asset to my religion. I believe that no matter how hard I try, I won't be able to win you over.

Elder Duan, I haven't done anything to endanger the Thunder God Sect, have I?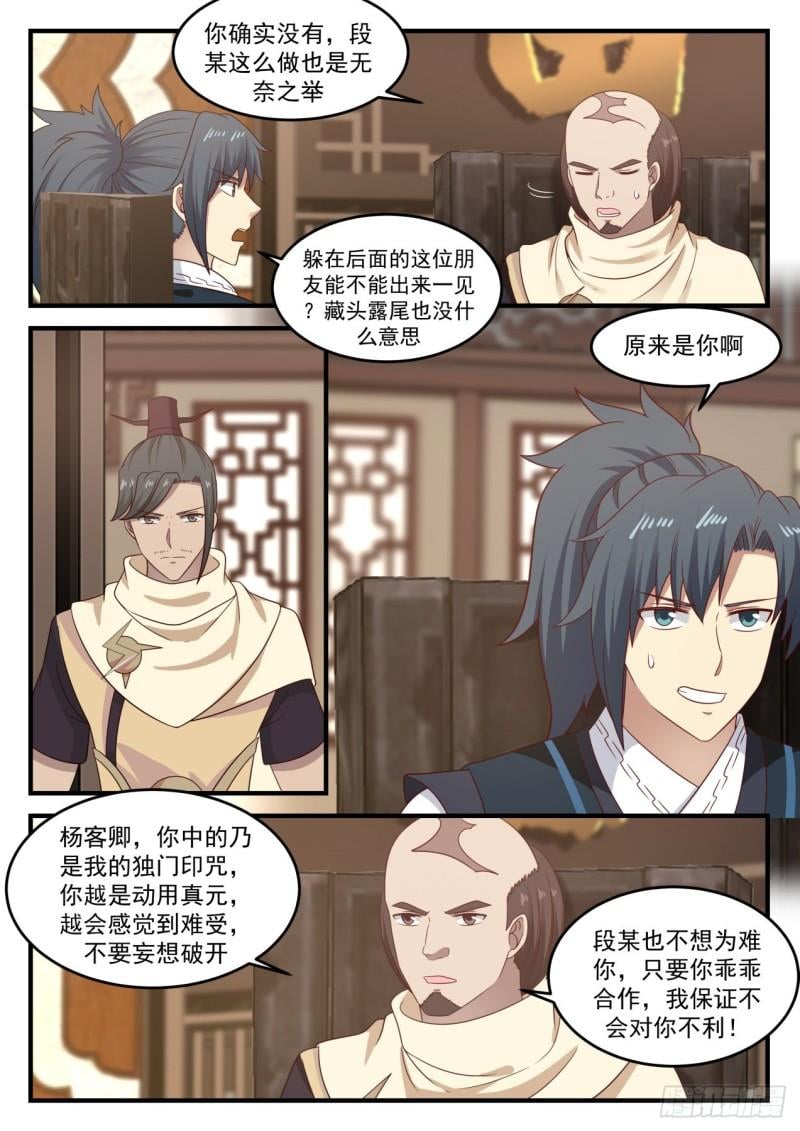 You really don't, Duan is helpless to do so

Can this friend who is hiding behind come out to meet him? There's no point in hiding your head and showing your tail.

It's you

Yang Keqing, what you have is my unique seal spell, the more you use your true essence, the more uncomfortable you will feel, don't try to break it

Duan also doesn't want to embarrass you, as long as you cooperate obediently, I promise it won't hurt you!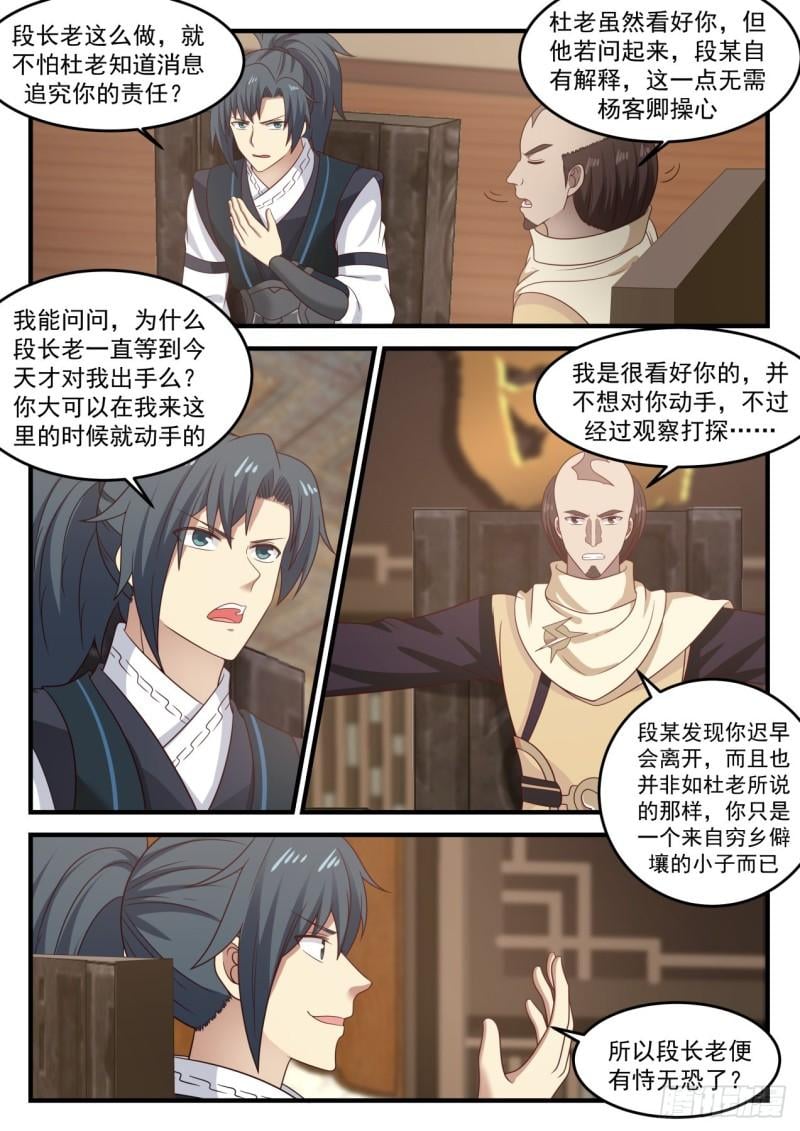 Although Mr. Du is optimistic about you, if he asks, Duan will explain it himself, and Yang Keqing does not need to worry about this.

If Elder Duan does this, he is not afraid that Elder Du will find out the news and hold you accountable?

Can I ask, why did Elder Duan wait until today to take action against me? You can do it when I'm here

I'm very optimistic about you, and I don't want to do anything to you, but after observing and inquiring?

Duan found out that you will leave sooner or later, and it is not as Du Lao said, you are just a kid from a poor country.

So Elder Duan has no fear?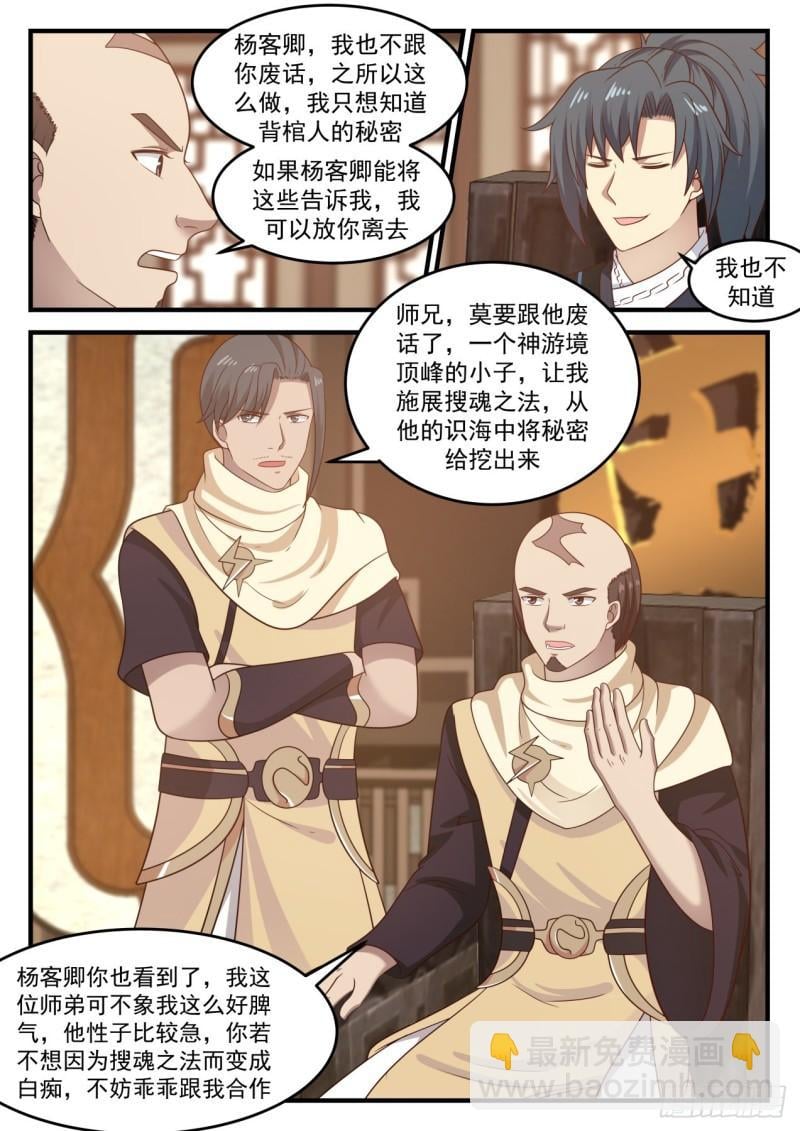 Yang Keqing, I'm not talking nonsense to you. The reason for this is that I just want to know the secret of the coffin bearer. If Yang Keqing can tell me this, I can let you go.

I do not know either

Senior brother, stop talking nonsense with him, a boy at the peak of the Immortal Ascension Realm, let me use the method of searching souls and dig out the secrets from his sea of ​​knowledge

You have also seen Yang Keqing, my junior brother is not as good-tempered as I am. He has a quick temper. If you don't want to become an idiot because of the method of searching for souls, you might as well cooperate with me obediently.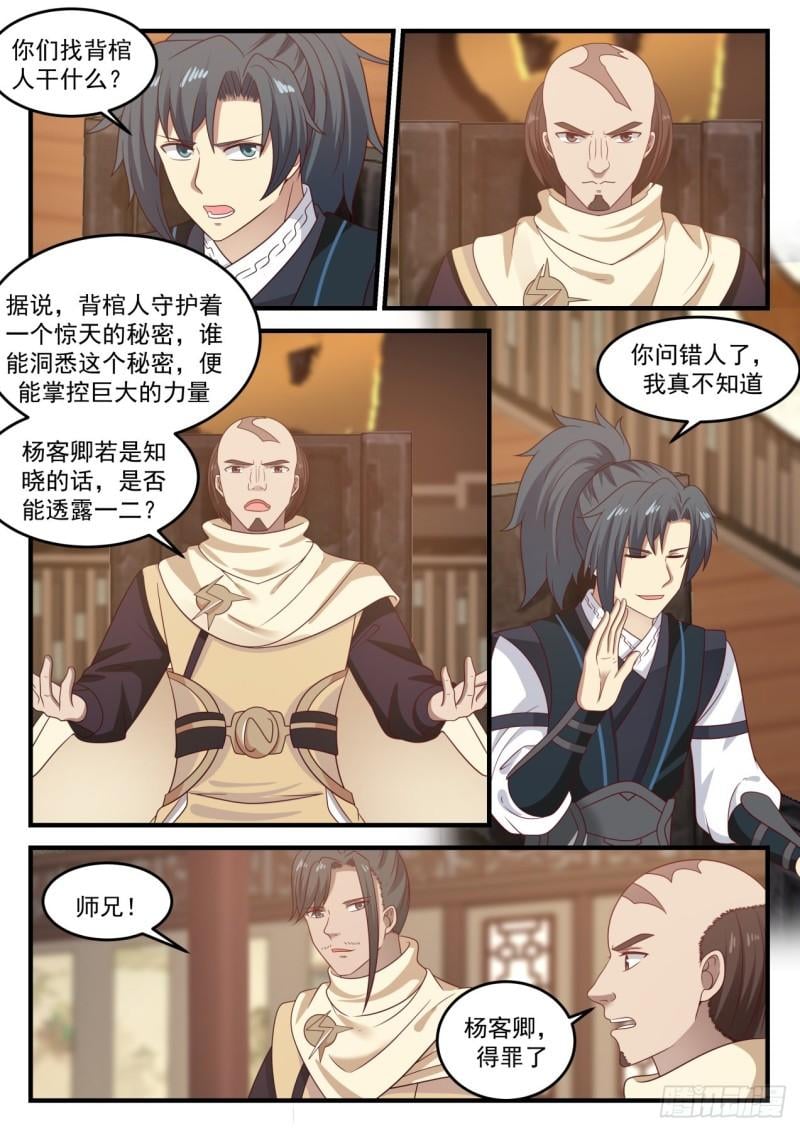 What are you looking for coffin bearers?

It is said that the coffin bearer guards an earth-shattering secret. Who can gain insight into this secret and control the enormous power? If Yang Keqing knows, can he reveal something?

You're asking the wrong person, I really don't know

Brother!

Yang Keqing, offended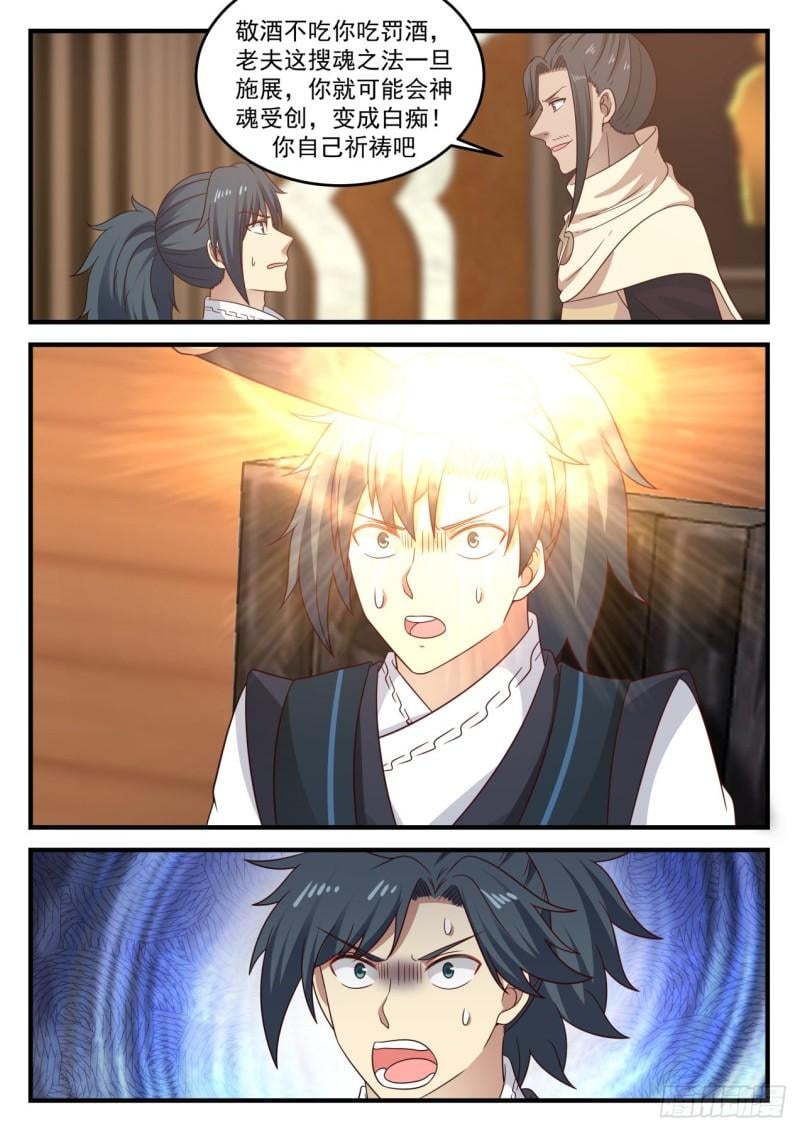 If you don't eat a toast, you will be punished. Once this old man's soul-searching method is used, you may be wounded and become an idiot! pray yourself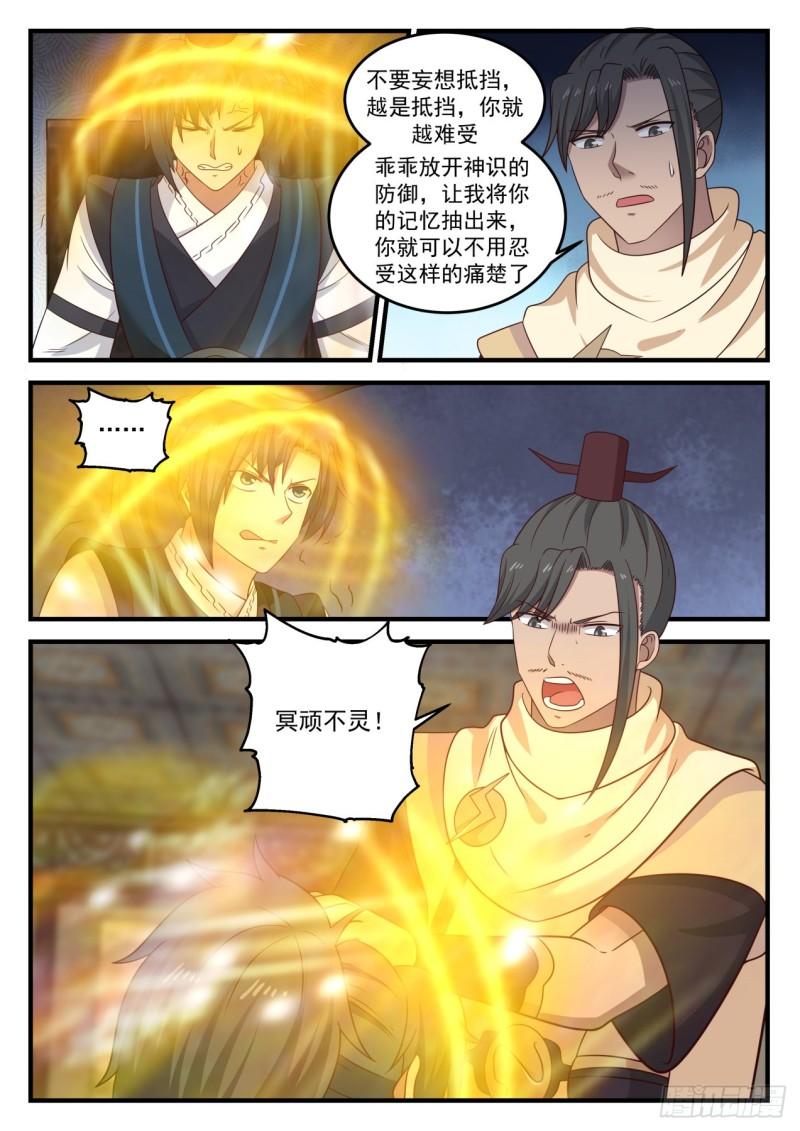 Don't try to resist, the more you resist, the more uncomfortable it will be for you

Don't be stubborn!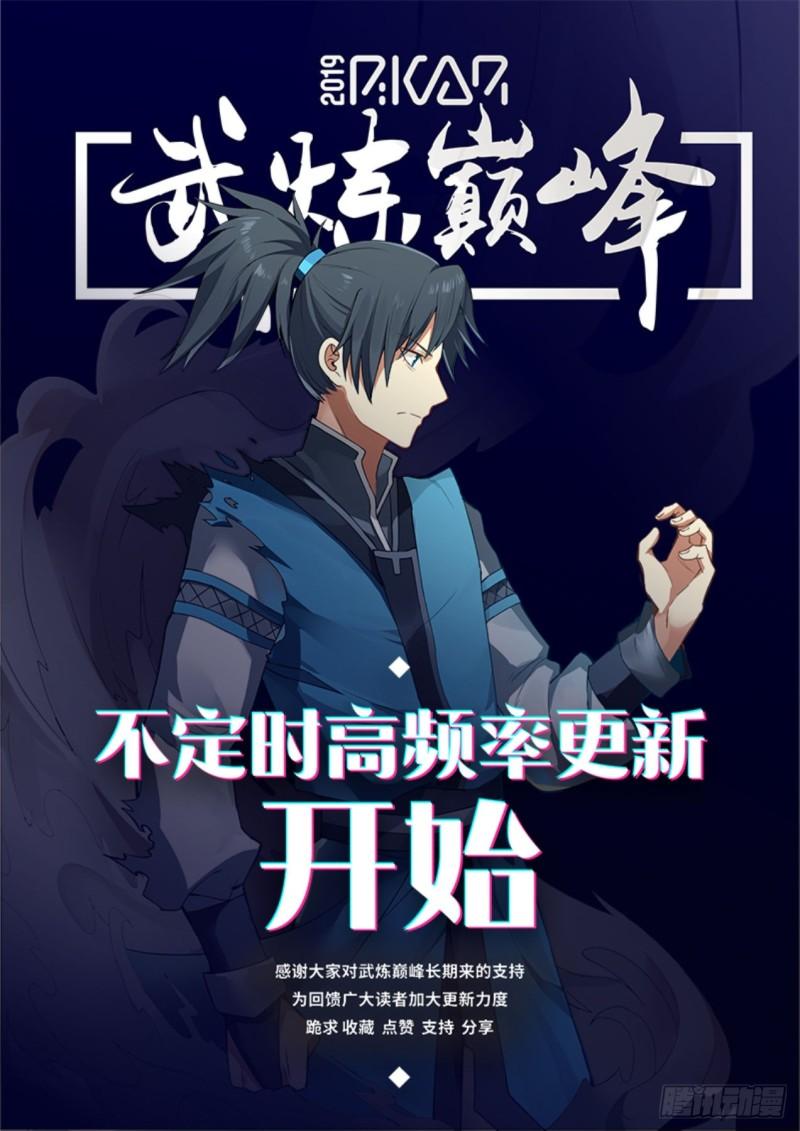 Irregular high frequency updates

Begin to thank everyone for your long-term support for Wulian Peak In order to give back to the readers to increase the update efforts, I beg to collect, like, support and share


The peak of Wu roasting

Commemoratilvesection

Readers who submit more than 5 monthly tickets can participate in the prize pool lottery.

There are two random martial arts character keychains that can be drawn as prizes

(ten copies in total) two

Readers who submit more than 10 monthly tickets can participate in the prize pool lottery

The prizes that can be drawn are: two random martial arts character standing cards (ten copies in total)

Readers who submit more than 100 monthly tickets can participate in the prize pool lottery.

The prizes that can be drawn are: (5 in total)

A set of Wulian character keychains, a full set of standing cards, and a pair of pillows

Wulian peak official group: 8656064 (can chat, praise, spit, welcome to join!!

Tencent animation