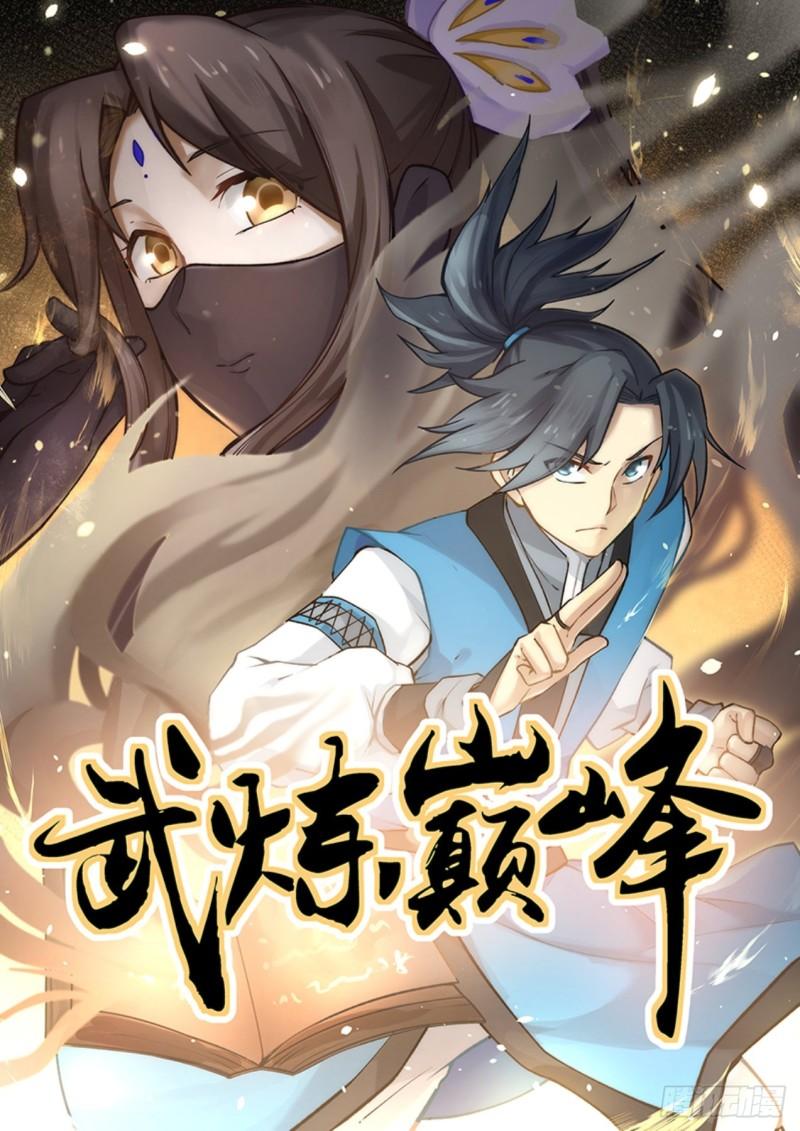 Wu Roast Bao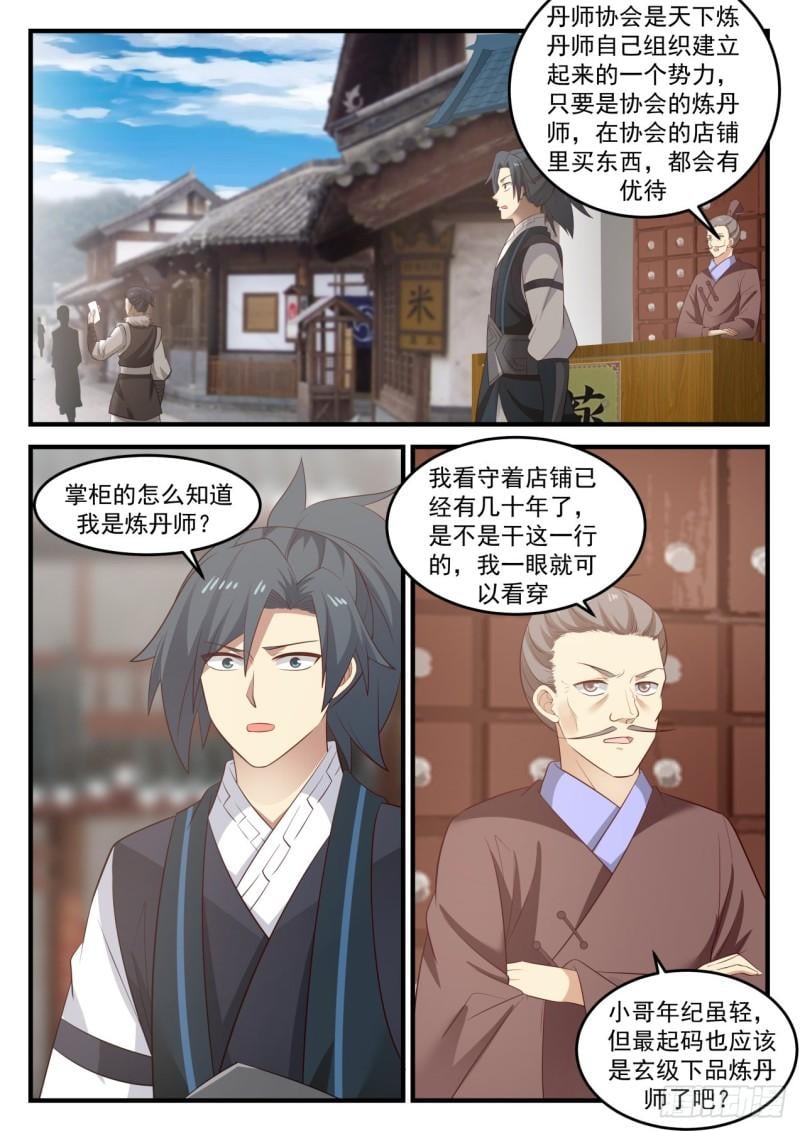 The Alchemist Association is a force established by the world's alchemists themselves. As long as they are alchemists of the association, they will receive preferential treatment when they buy things in the association's store.

I have been guarding the store for decades. I can see through it at a glance.

How does the shopkeeper know that I am an alchemist?

Although the younger brother is young, he should at least be a low-grade alchemist at the Xuan level, right?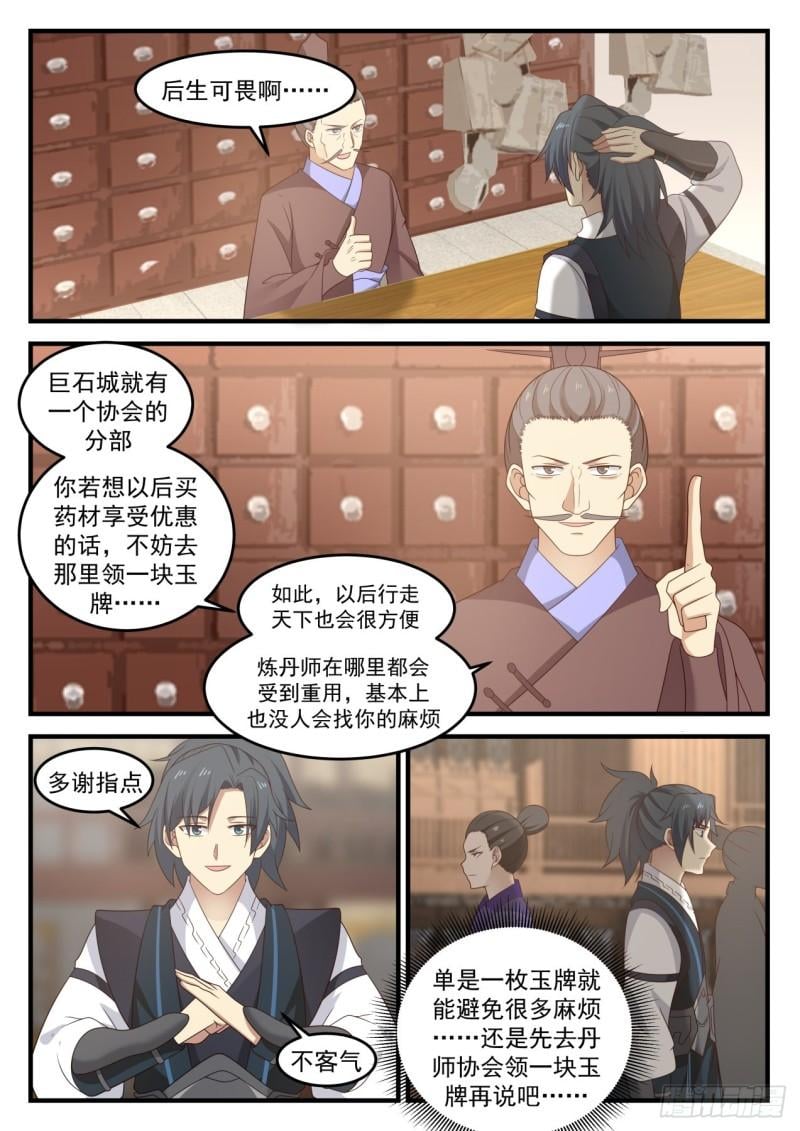 The afterlife is terrifying

There is a branch of the association in Boulder City. If you want to buy medicinal herbs and enjoy discounts in the future, you might as well go there and get a jade card…

In this way, it will be very convenient to walk around the world in the future. Alchemists will be reused everywhere, and basically no one will trouble you.

Thanks for pointing out

A jade card alone can avoid a lot of trouble?… Or go to the Alchemist Association to get a jade card first…

You're welcome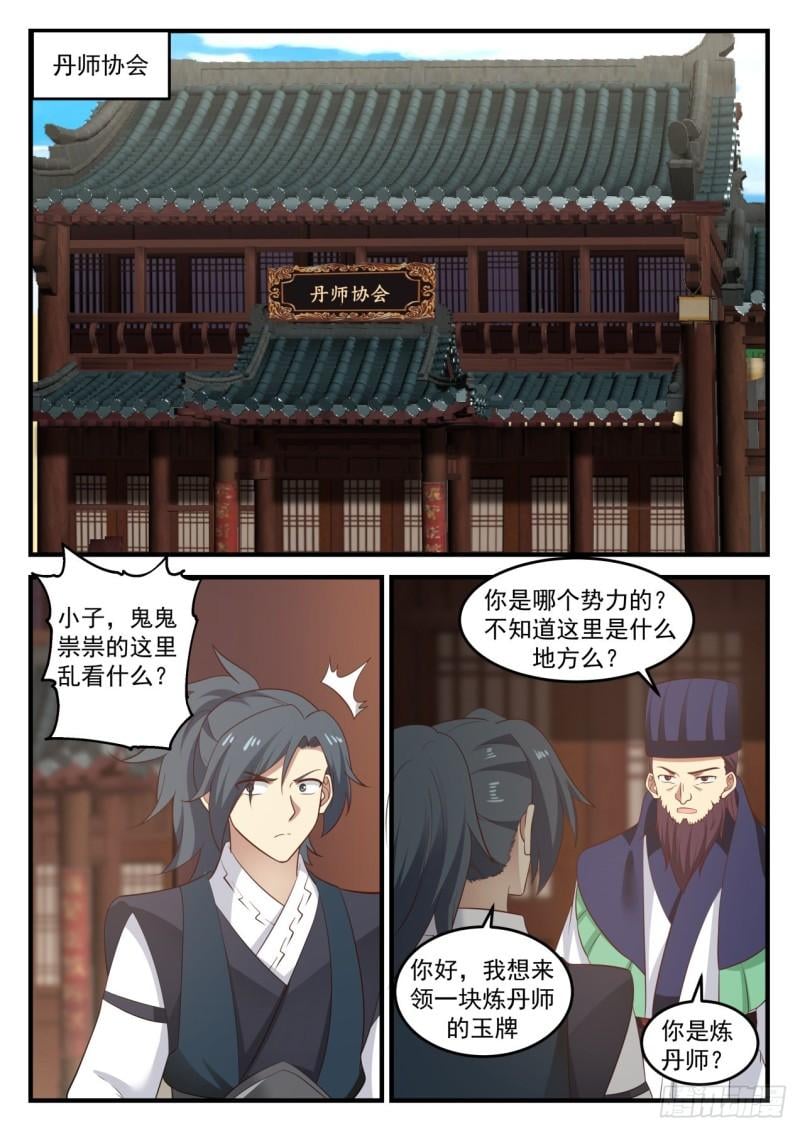 Alchemist Association

Alchemist Association

Which force are you from? Don't know where is this place?

Boy, what are the ghosts looking at here?

Hello, I want to come and get a jade tablet from an alchemist

Are you an alchemist?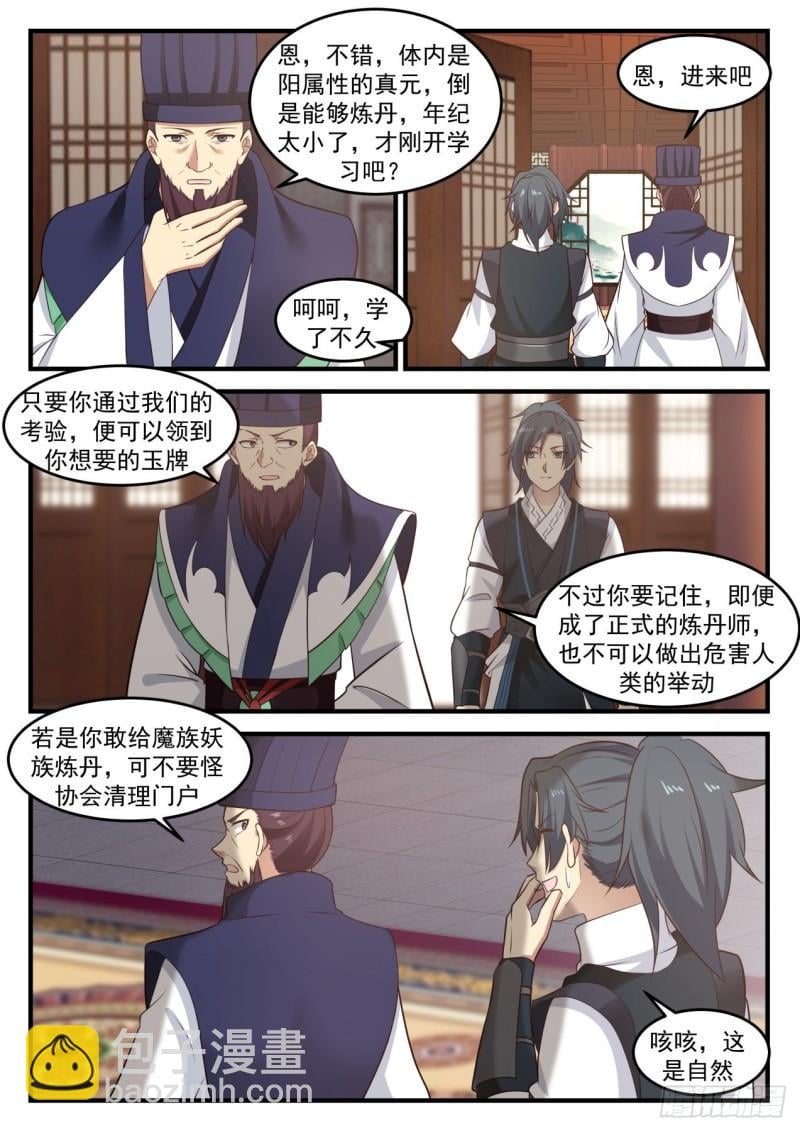 Well, that's right, the body is the true essence of the yang attribute, but it is capable of alchemy.

Well, come in

Haha, I've been learning for a while

As long as you pass our test, you can get the jade card you want

But you have to remember that even if you become an official alchemist, you can't do anything harmful to human beings.

If you dare to concoct alchemy for the demons and demons, don't blame the association for cleaning up the portal

Cough, it's natural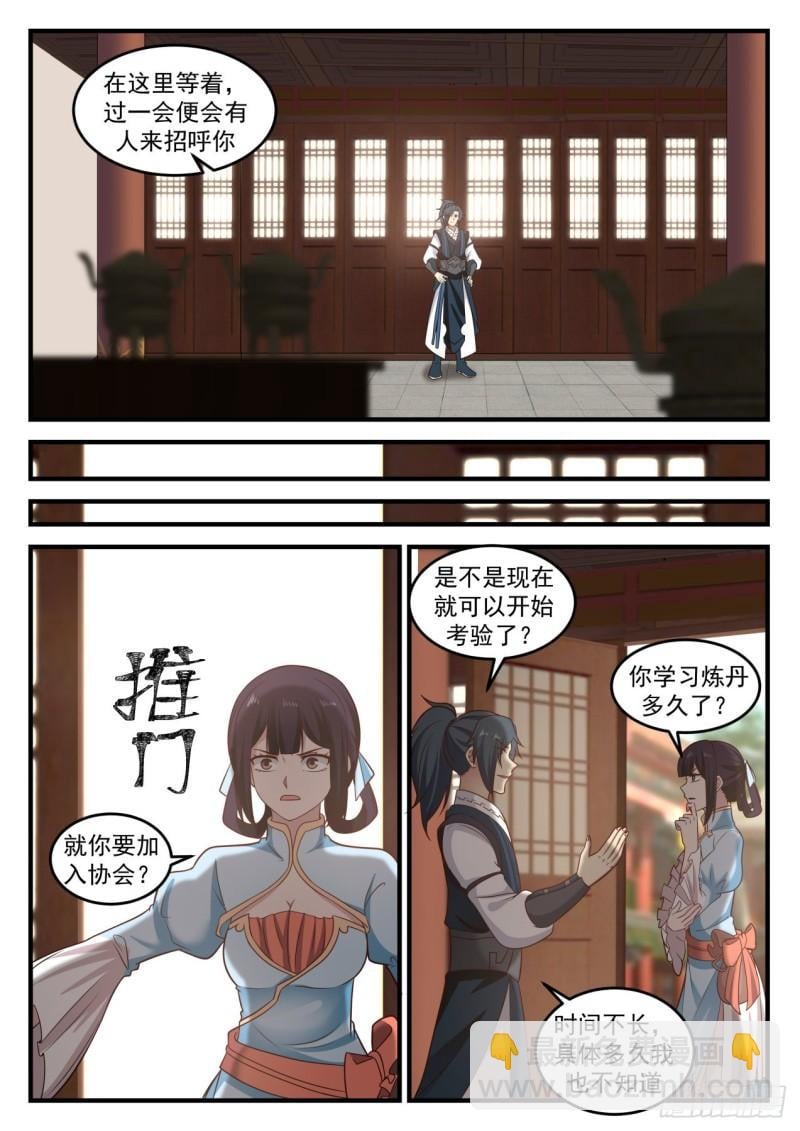 Wait here, someone will greet you in a while

Is it time to start the test now?

You want to join the association as soon as you push the door?

How long have you been studying alchemy?

It's not long, I don't know exactly how long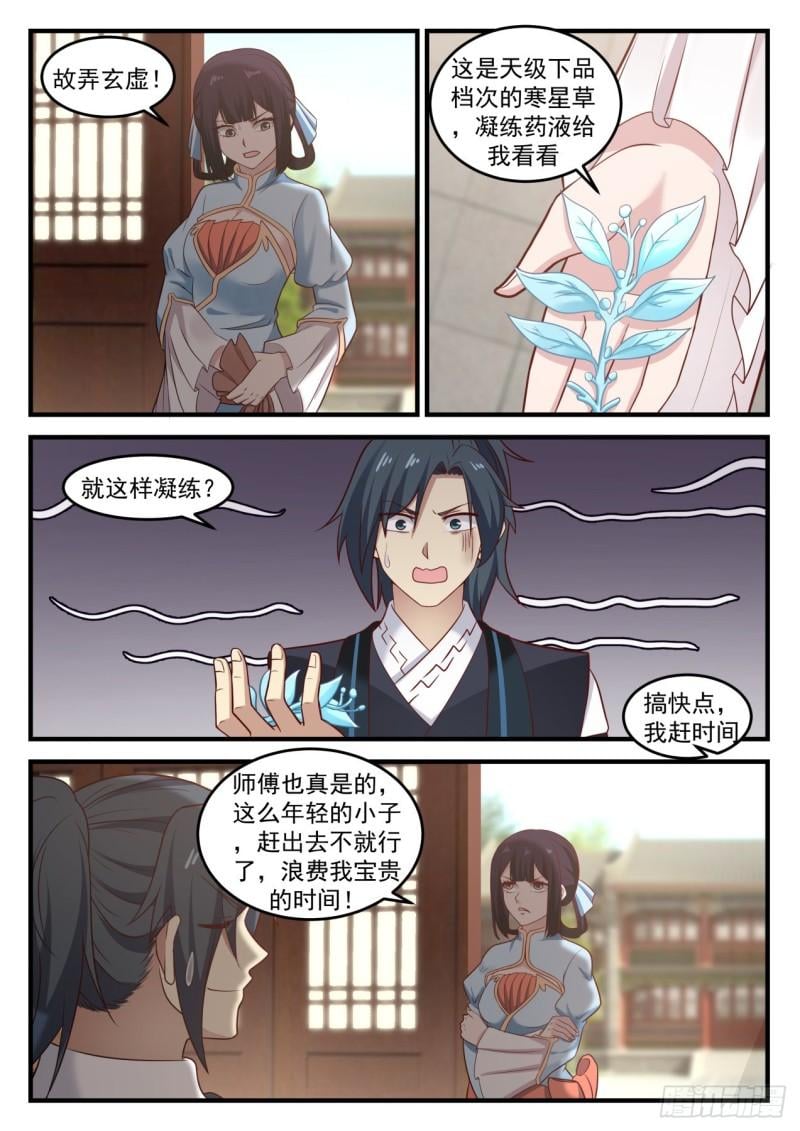 这是天级下品档次的寒星草凝练药液给我看看

Make a fool of yourself!

So condensed?

hurry up, i'm in a hurry

The master is also true, such a young boy, it is enough to drive out, waste my precious time!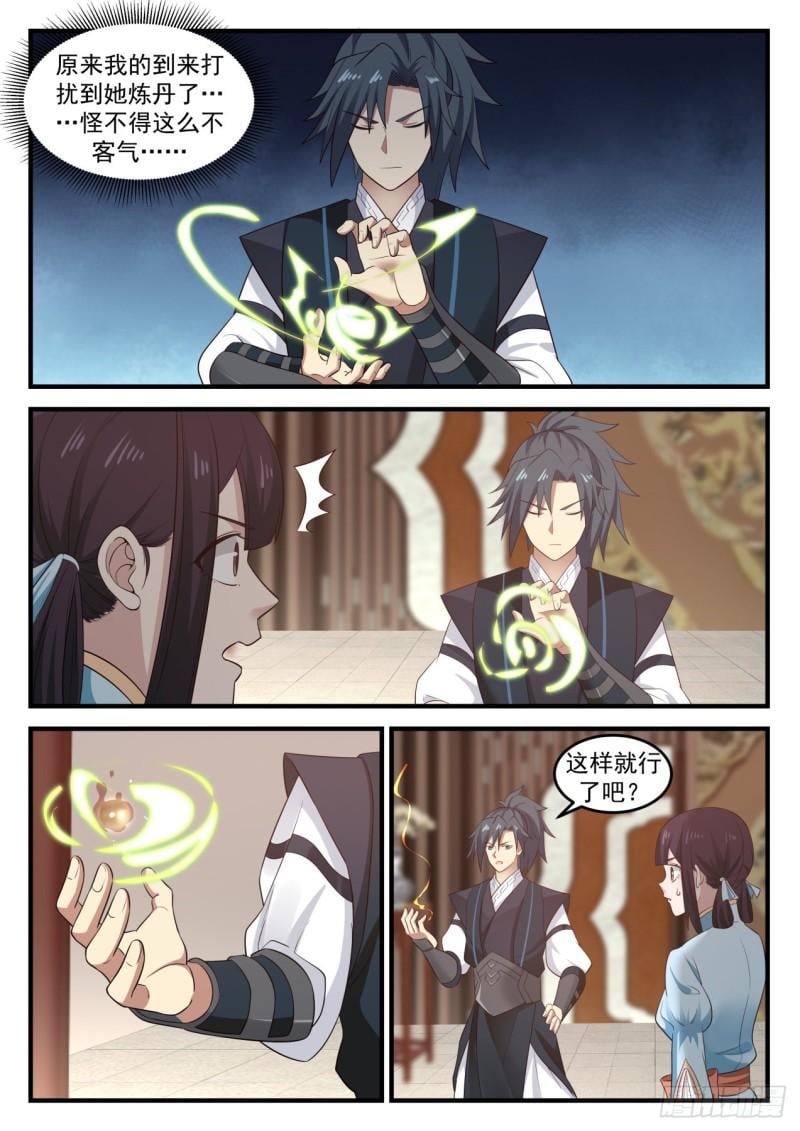 It turns out that my arrival disturbed her alchemy… No wonder she was so rude…

Is that enough?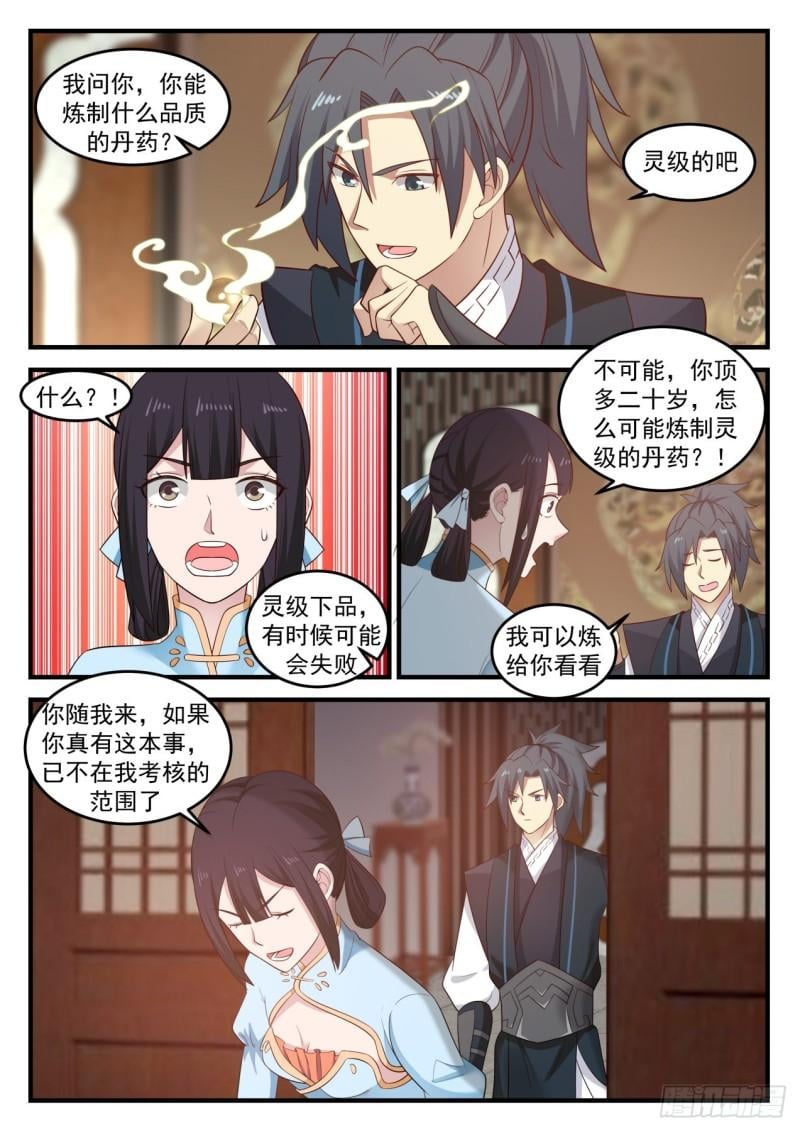 I ask you, what kind of quality medicine can you refine?

Spiritual

Impossible, you are at most twenty years old, how could it be possible to refine a spirit-level medicine pill? !

What?

Spirit-level inferior, sometimes it may fail

I can practice it for you

You come with me, if you really have this ability, it is no longer within the scope of my assessment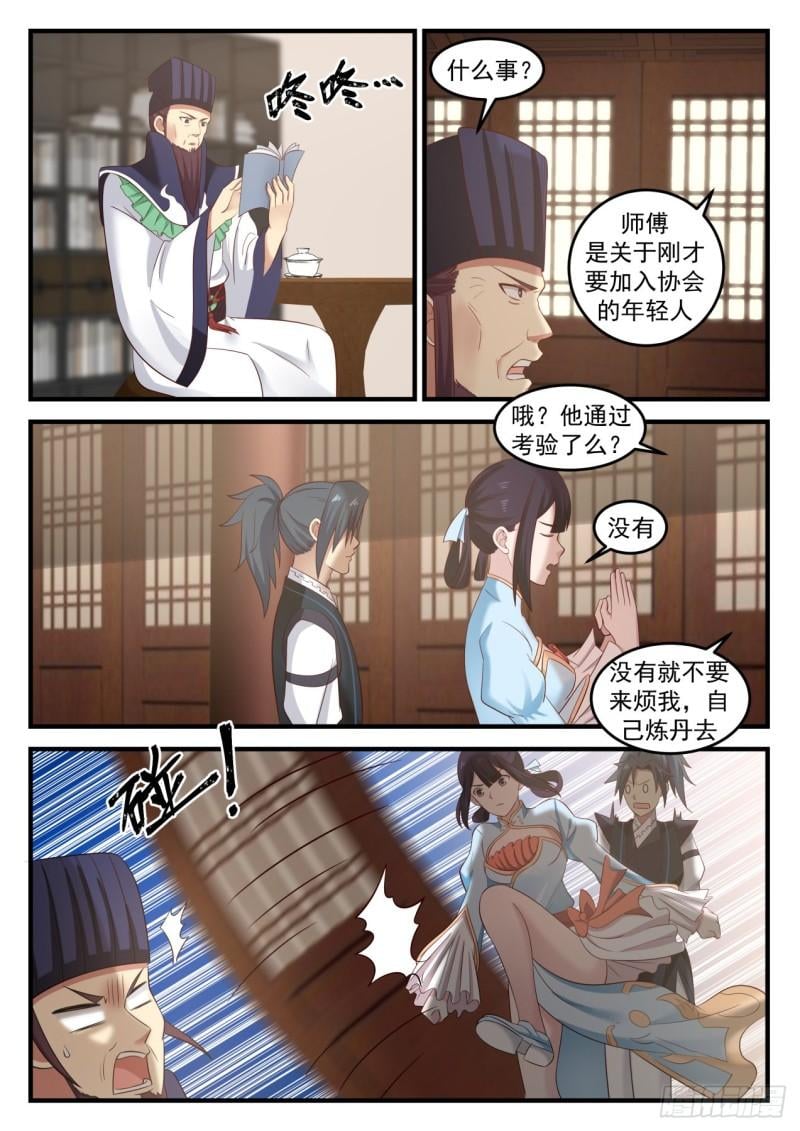 What's up?

dong dong

The master is about the young man who just joined the association

Oh? Did he pass the test?

No

If you don't, don't bother me, make your own pills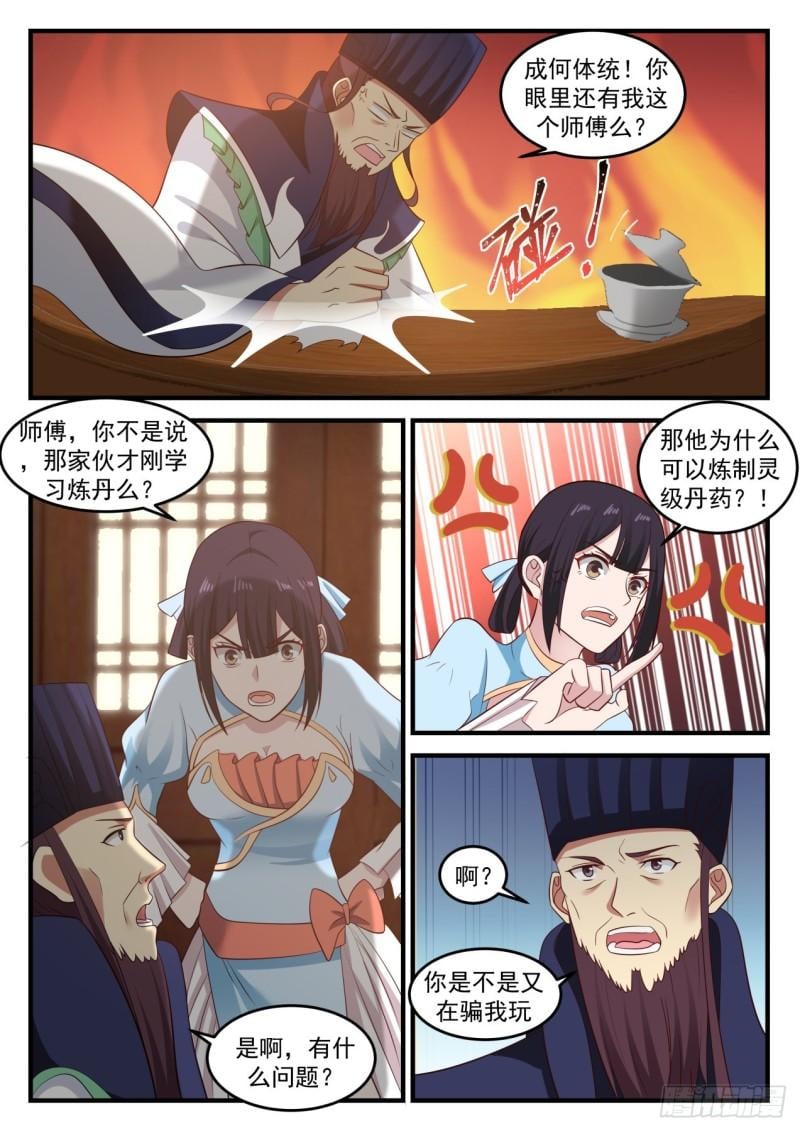 What a system! Do you still have my master in your eyes?

Master, didn't you say that guy just learned alchemy?

Then why can he refine spiritual pills? !

ah? Are you lying to me again

Yeah, what's the problem?

Anyway, I brought the people. Do you have the ability to verify it yourself?

Boy, this is the Alchemist Association

Can you refine a spirit-level medicine pill?

If you dare to utter nonsense here, no matter which faction you belong to, you will not come out alive!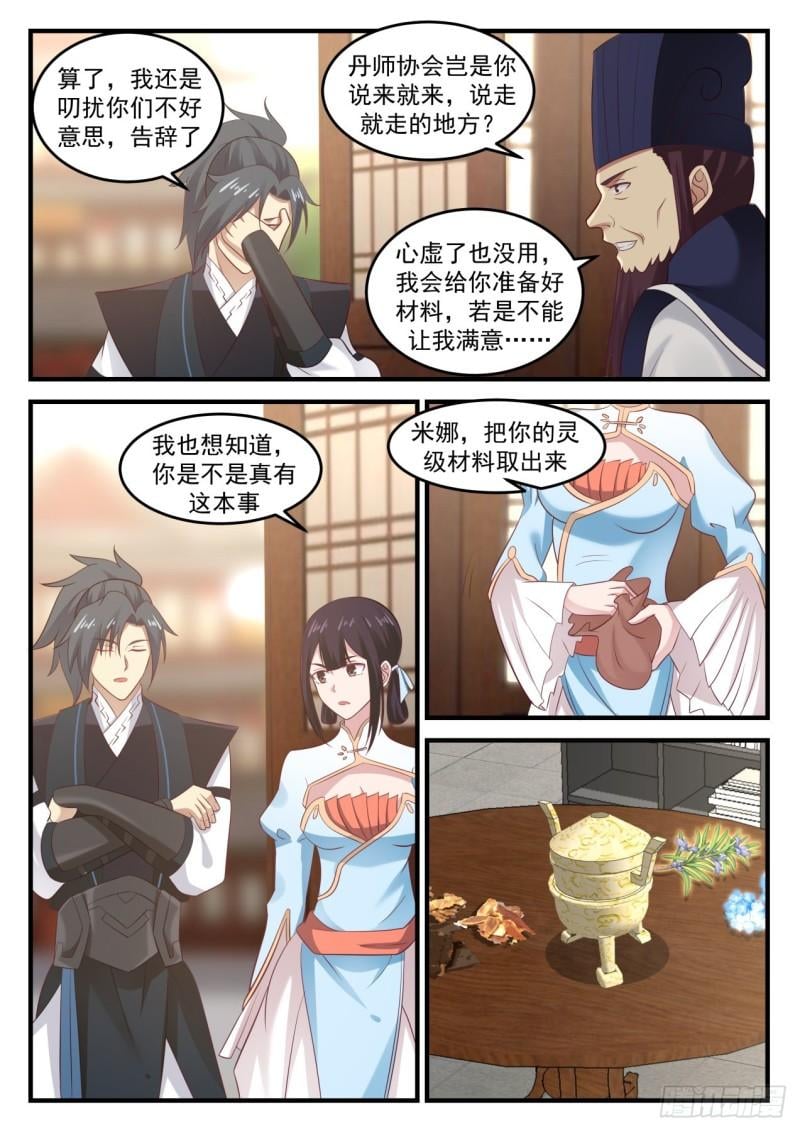 Is the Alchemist Association a place where you come and leave when you say it?

Forget it, I'm still bothering you, sorry to say goodbye

It's useless if you're guilty. I'll prepare materials for you. If you can't satisfy me… Mina, take out your spirit-level materials.

I also want to know, do you really have this ability?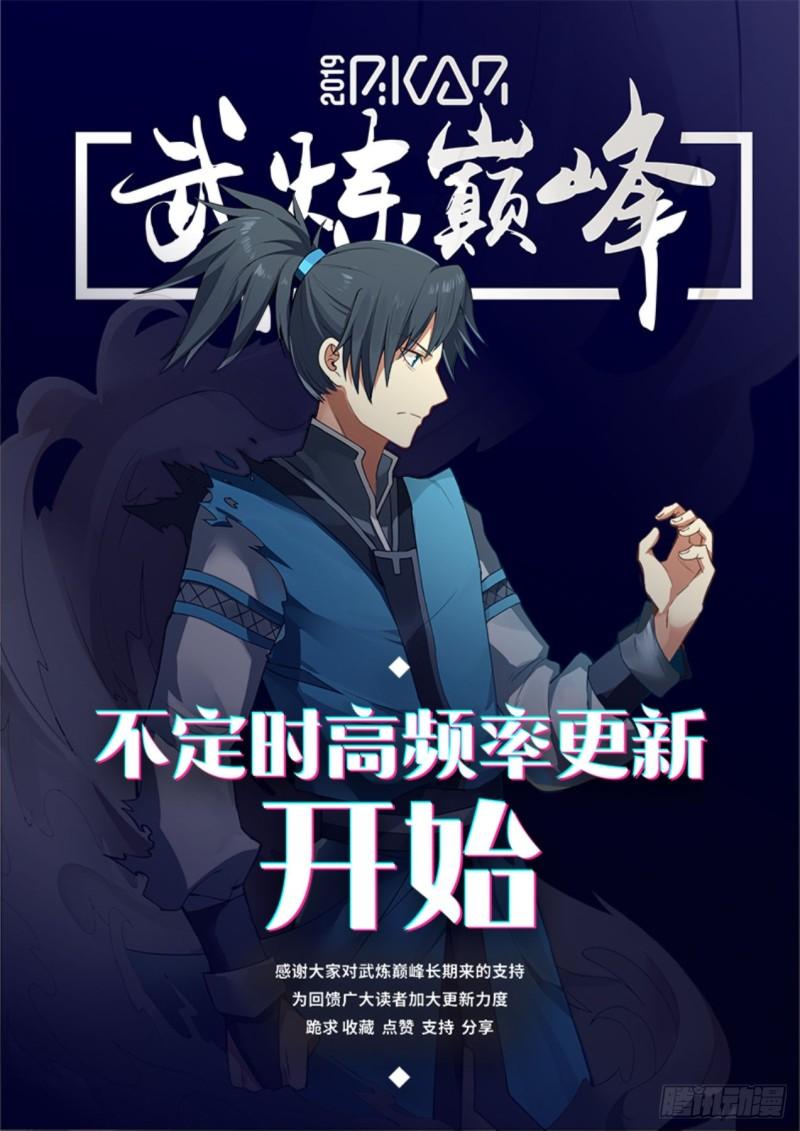 Irregular high frequency updates

Begin to thank everyone for your long-term support for Wulian Peak In order to give back to the readers to increase the update efforts, I beg to collect, like, support and share


The peak of Wu roasting

Commemoratilvesection

Readers who submit more than 5 monthly tickets can participate in the prize pool lottery.

There are two random martial arts character keychains that can be drawn as prizes

(ten copies in total) two

Readers who submit more than 10 monthly tickets can participate in the prize pool lottery

The prizes that can be drawn are: two random martial arts character standing cards (ten copies in total)

Readers who submit more than 100 monthly tickets can participate in the prize pool lottery.

The prizes that can be drawn are: (5 in total)

A set of Wulian character keychains, a full set of standing cards, and a pair of pillows

Wulian peak official group: 8656064 (can chat, praise, spit, welcome to join!!

Tencent animation