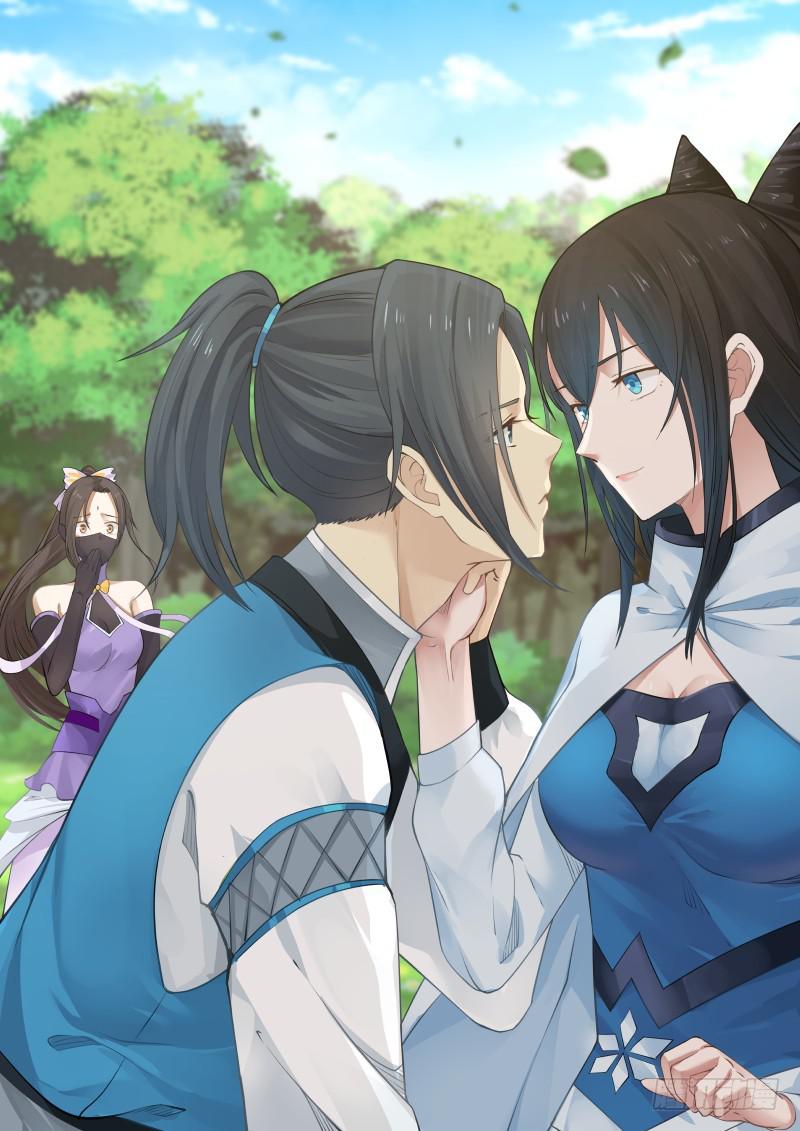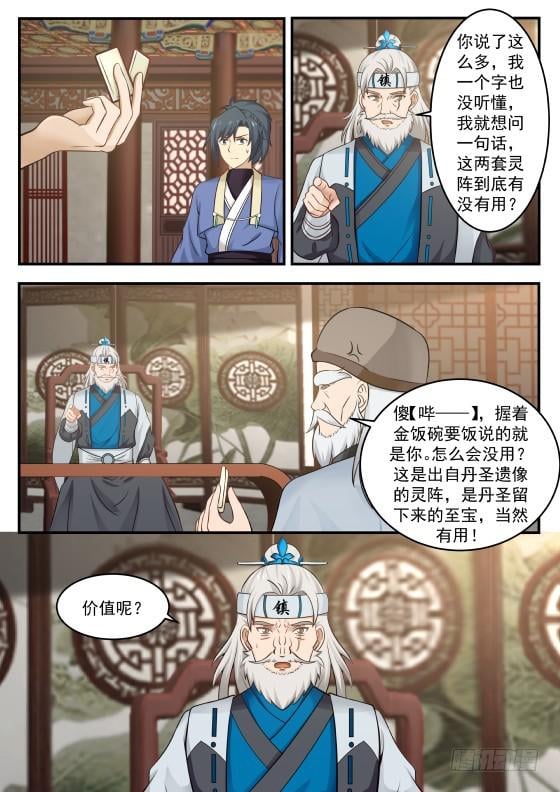 You said so much, but I didn't understand a word, so I just wanted to ask, are these two sets of spirit arrays useful?

Silly [beep-], it's you who is holding the golden rice bowl and begging for rice. How can it be useless? This is the spiritual formation from the statue of Dan Sheng, the treasure left by Dan Sheng, of course it is useful!

What about value?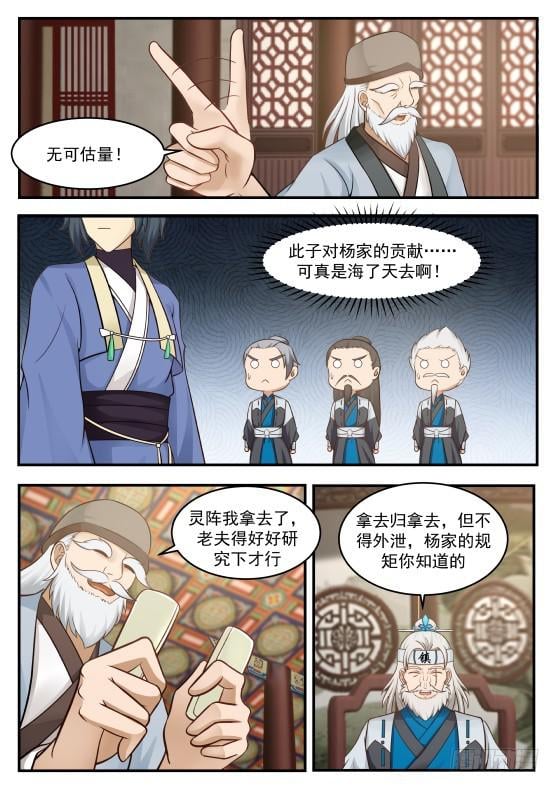 immeasurable!

This son's contribution to the Yang family…is truly amazing!

I took the spirit array, the old man has to study it carefully.

Take it and take it back, but don't let it leak out, you know the rules of the Yang family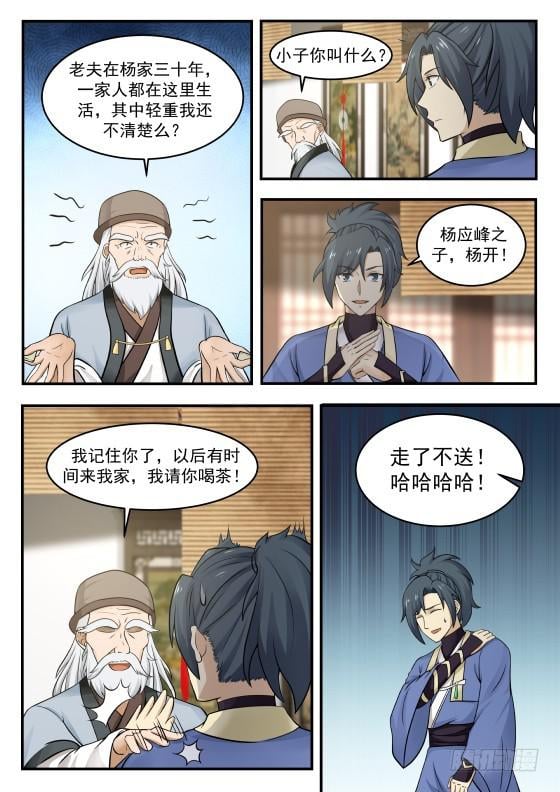 (What's your name, kid?

The old man has been in the Yang family for 30 years, and the whole family lives here. I still don't know the importance of it?

Yang Yingfeng's son, Yang Kai!

I remember you, come to my house when you have time, I will treat you to tea!

Go without sending! Ha ha ha ha!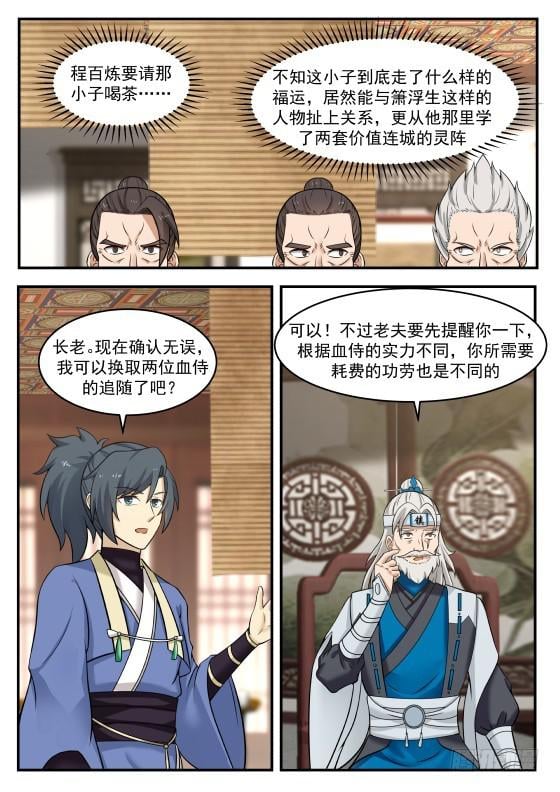 Cheng Bailian wants to invite that kid for tea? …

I don't know what kind of luck this kid has had, but he can actually be related to a character like Xiao Fusheng, and he has learned two sets of invaluable spiritual arrays from him.

Can! But the old man wants to remind you first, according to the strength of the blood servant, the credit you need to spend is also different.

elder. Now that it is confirmed, I can exchange for the follow of the two blood servants, right?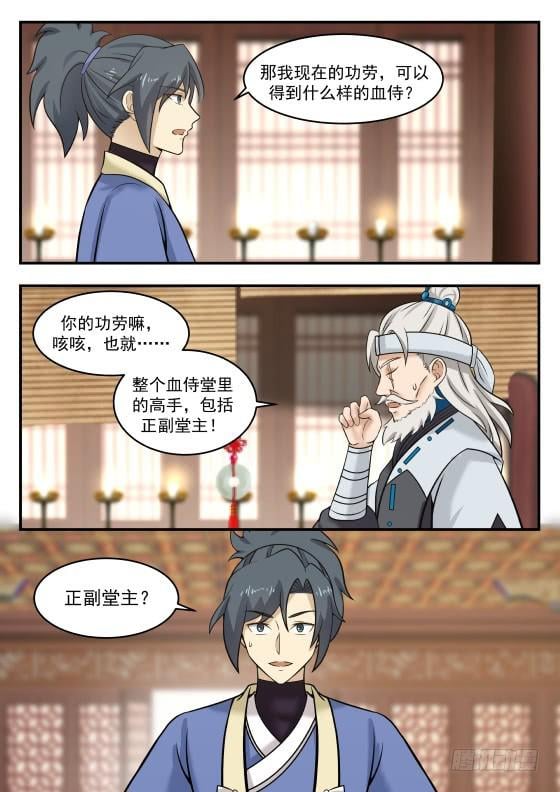 Then what kind of blood can I get for my current credit?

Your credit, ahem, it's just… the masters in the entire Blood Servant Hall, including the head and deputy head!

Vice-President?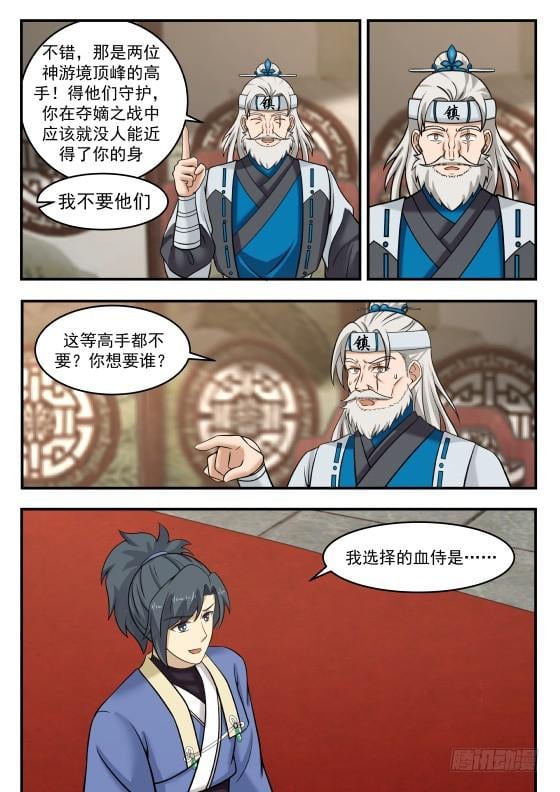 Yes, those are two masters at the peak of the Immortal Ascension Boundary! If they protect you, no one should be able to get close to you in the battle of snatch. I don't want them.

Don't want such a master? Who do you want?

The blood servant I choose is?…·

Tencent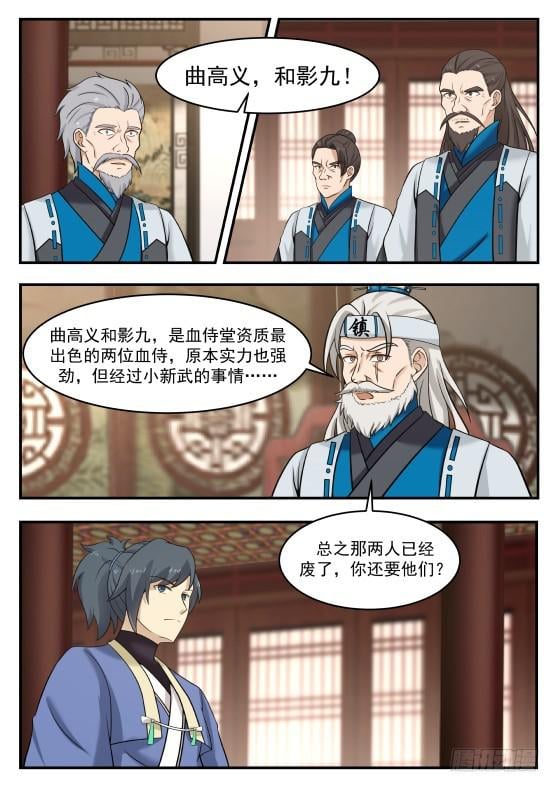 Qu Gaoyi, and Yingjiu!

Qu Gaoyi and Ying Jiu are the two most qualified Blood Servants in the Blood Servant Hall. They were originally strong, but after what happened to Xiao Xinwu…

In short, those two have been abandoned, do you still want them?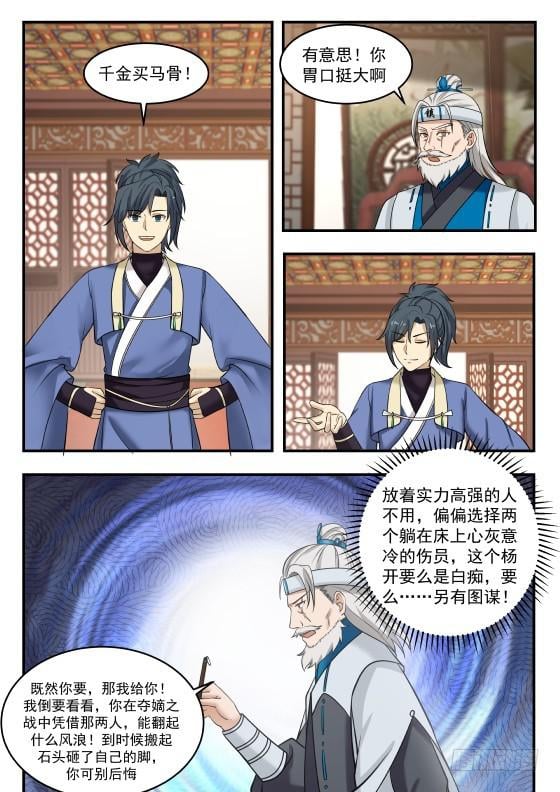 interesting! you have a big appetite

Thousands of dollars to buy horse bones!

There is no need for people with high strength, but choose two wounded people who are disheartened on the bed, this Yang Kai is either an idiot, or… something else!

If you want it, I'll give it to you! I'd like to see what kind of storms you can make with those two people in the Battle of Seizure! When the time comes, you shoot yourself in the foot, don't regret it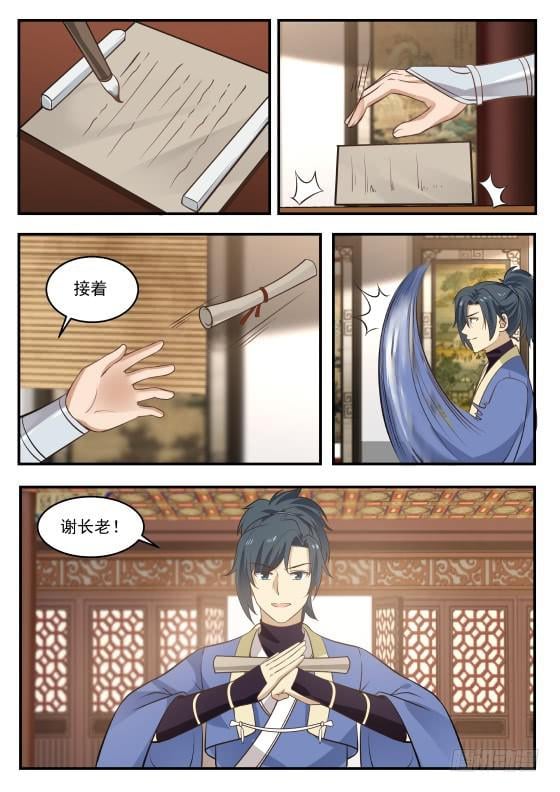 then

Thank you elder!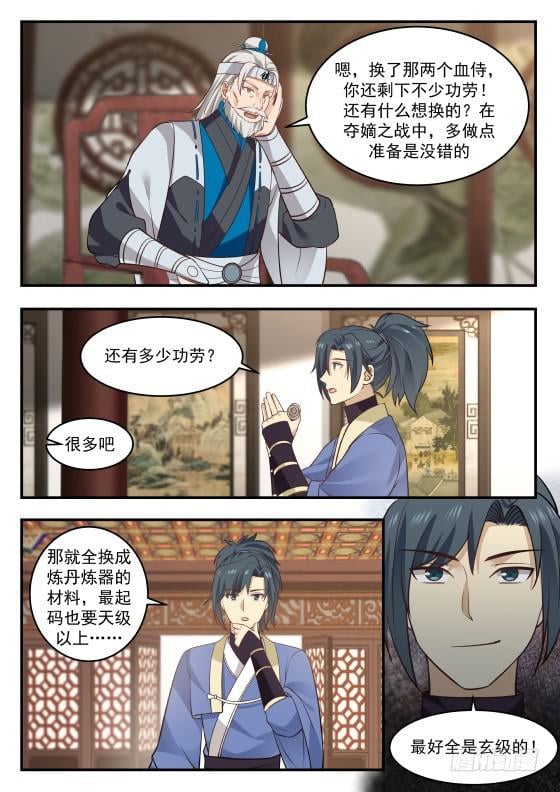 Well, you still have a lot of credit left for those two blood servants! What else would you like to replace? In the battle to win the son-in-law, it is right to be more prepared

How much credit is there? If there are a lot of them, then all of them should be replaced with the materials of the alchemy refining device, at least above the heaven level:

It's best to be all Xuan-level!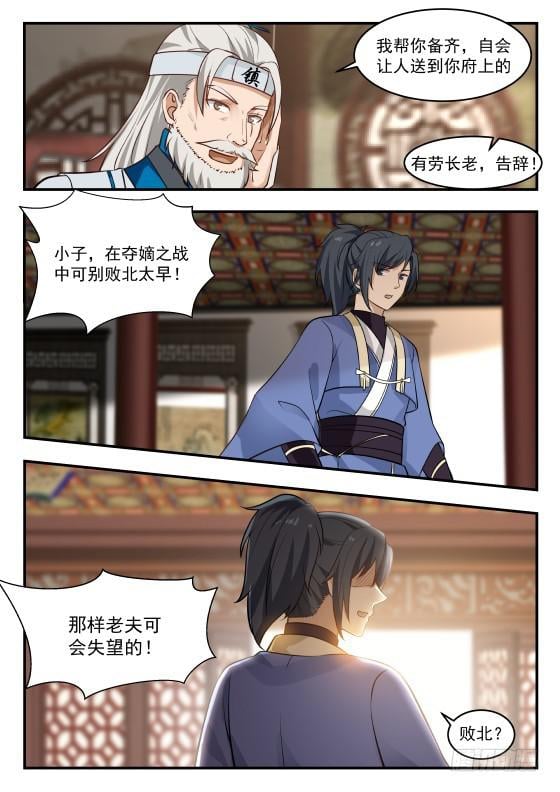 I will prepare it for you, and I will send it to the elder You Lao in your house, farewell!

Boy, don't lose too early in the battle for succession!

That old man will be disappointed!

Defeat?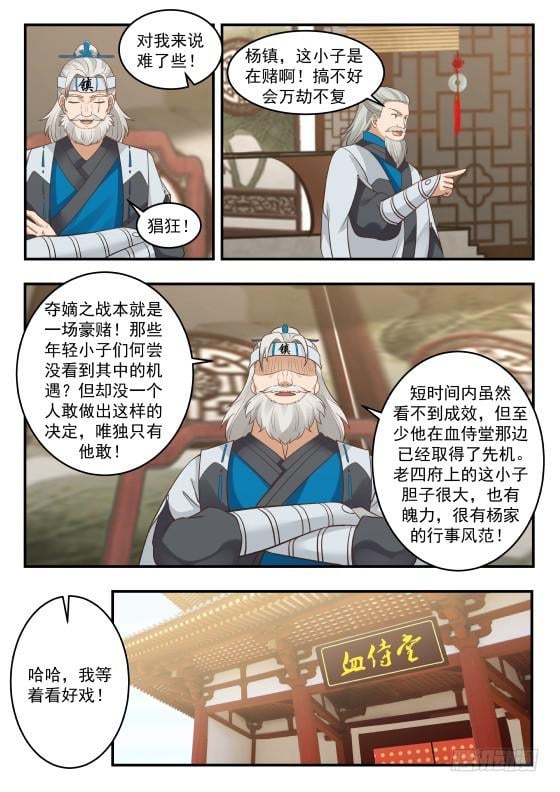 It's a little harder for me!

Yang Zhen, this kid is gambling! If it doesn't work, it will be doomed

mad!

The Battle for Inheritance was a huge gamble! Don't those young boys see the opportunity? But no one dared to make such a decision, only he dared!

Although he can't see results in a short period of time, at least he has gained a head start in the Blood Servant Hall. This kid from the Fourth Mansion is very courageous, bold, and has the demeanor of the Yang family!

blood waiting hall

Haha, I'm waiting to see a good drama!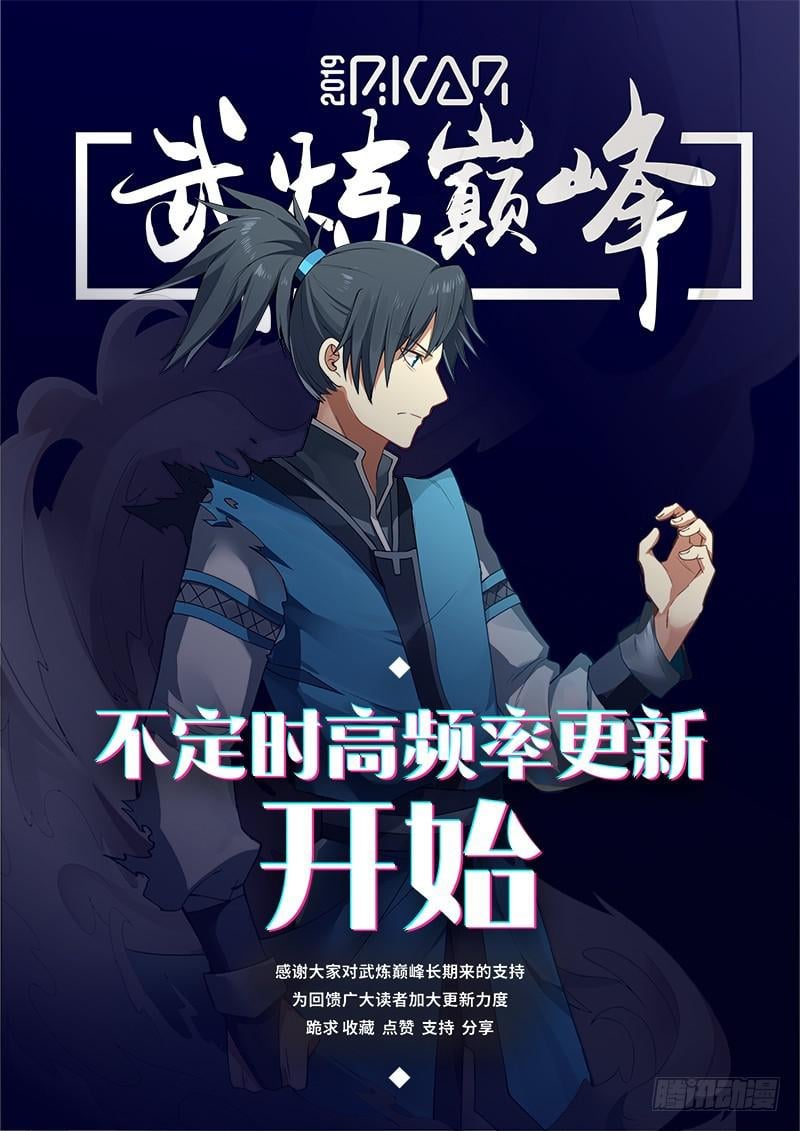 Irregular high frequency updates

Begin to thank everyone for your long-term support for Wulian Peak In order to give back to the readers to increase the update efforts, I beg to collect, like, support and share