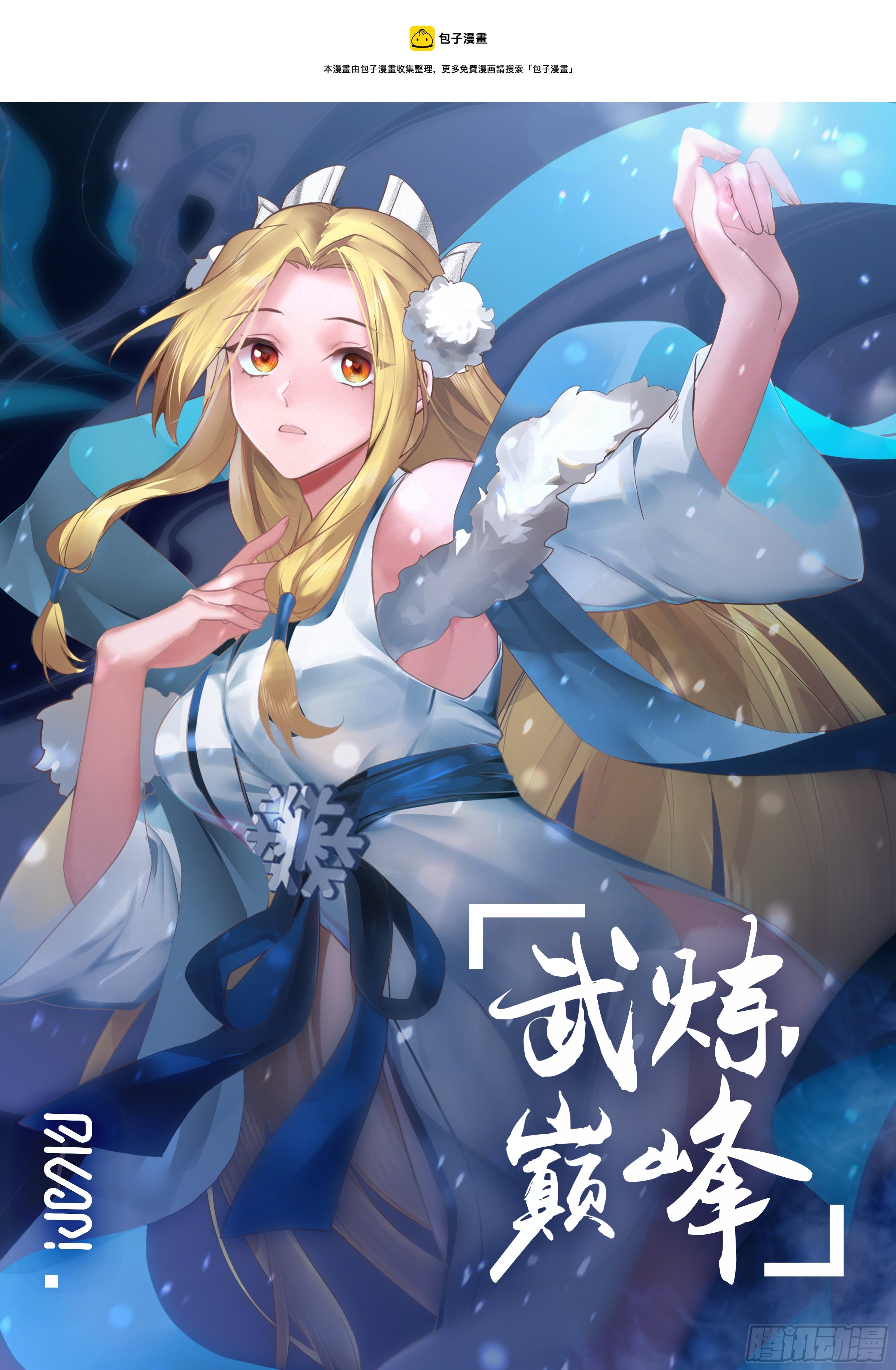 Steamed Bun

WAP!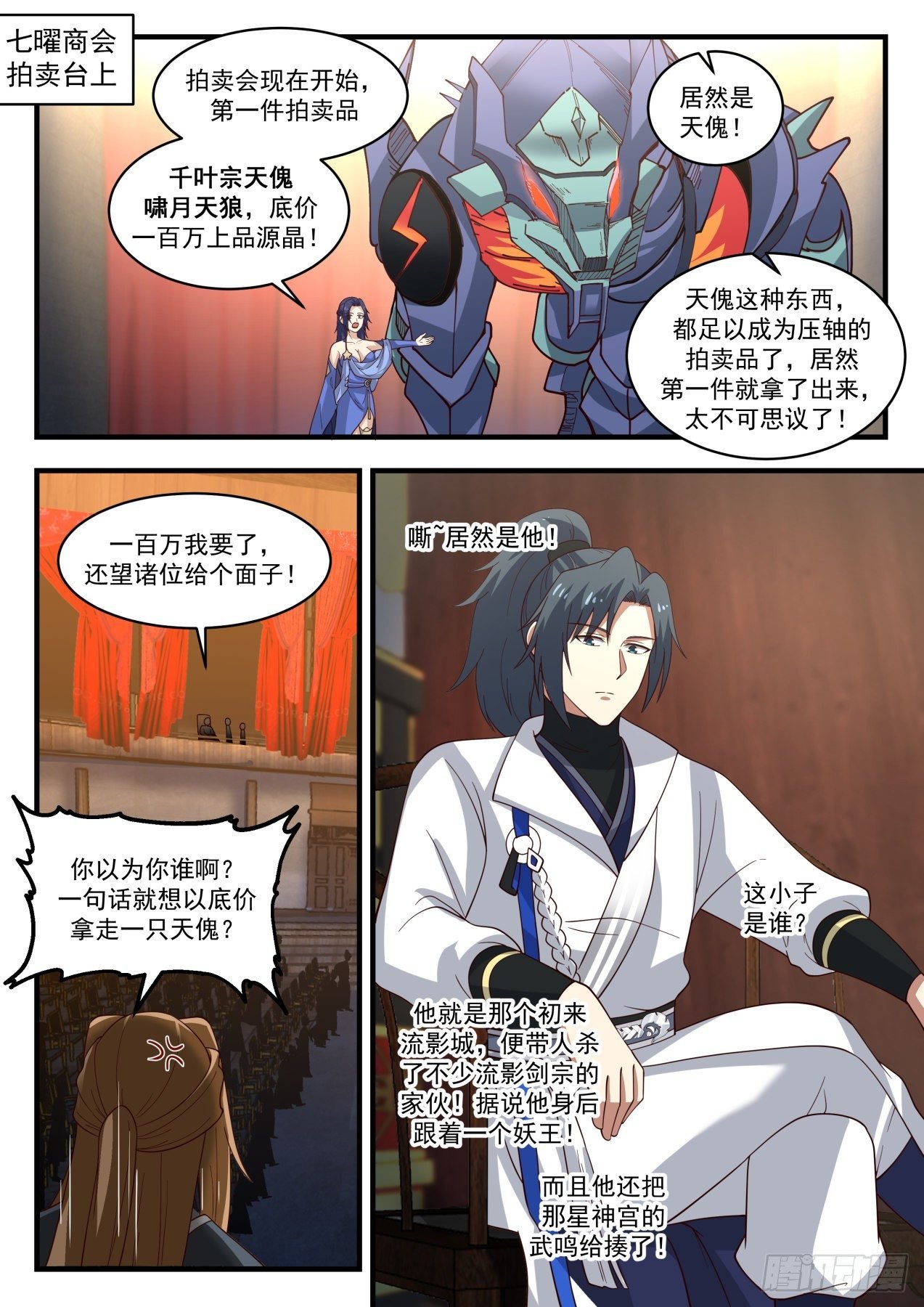 Seven Lights Chamber of Commerce auction

The auction is now starting, the first item to be auctioned, Qianye Zong Tianxiaoyue Tianlang, has a base price of a hundred square top-grade source crystals!

It's actually Tian Ni!

Things like Tian Ni are enough to become the finale of the auction, and it is incredible that the first one is taken out!

– I want a million, and I hope you all give face!

Hiss~ It's actually him!

Who do you think you are? In one sentence, you want to take away a Tian Ni at the reserve price?

who is this kid 3

He is the one who first came to Liuying City and led people to kill a lot of Liuying Sword Sect. It is said that he followed behind.

A monster! And he also beat up Wu Ming from that Star God Palace!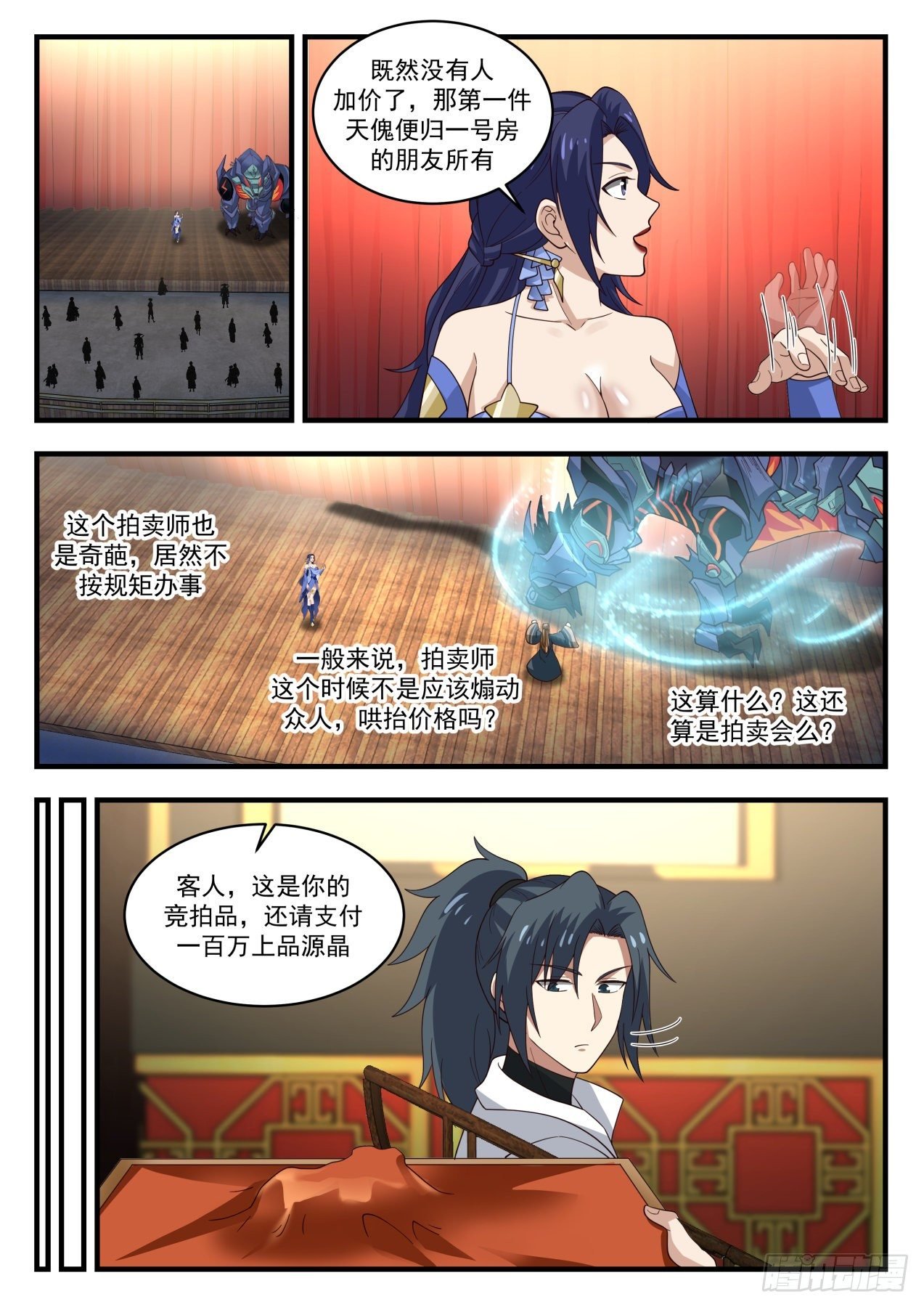 Since no one has increased the price, the first piece of Tian Ni will belong to the friend in Room 1.

This auctioneer is also strange, actually does not act according to the rules

Generally speaking, shouldn't the auctioneer move the crowd at this time to coax the price?

what is this? Is this an auction?

Guest, this is your auction item, please also pay one million yuan for top-grade Yuanjing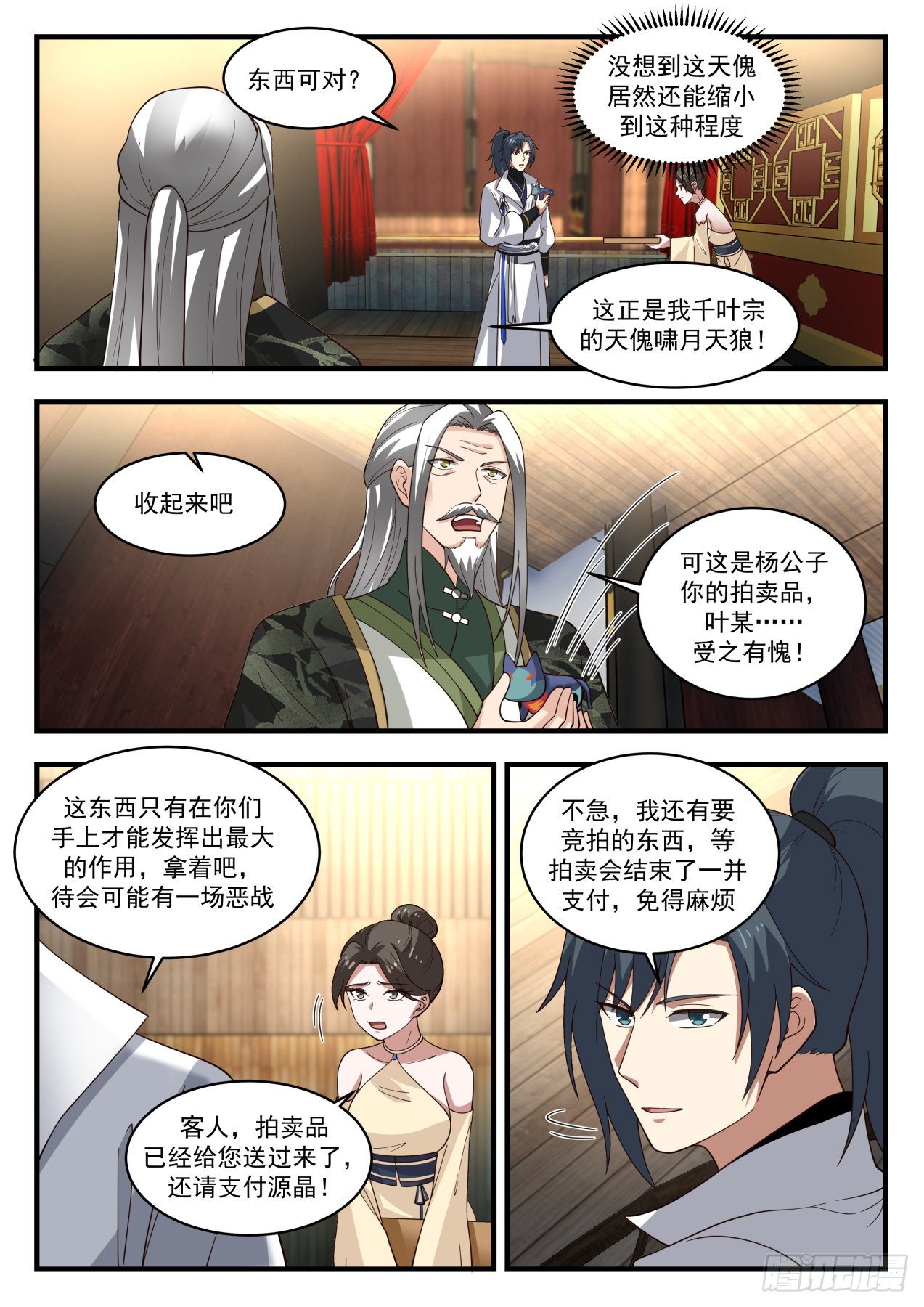 I didn't expect Ni to be able to shrink to such a degree today

something right?

This is the Heavenly Ni Xiaoyue Heavenly Wolf of my Qianye Sect!

put it away

But this is your auction item, Young Master Yang, Ye Mou?…deserved!

This thing can only play its best role in your hands, take it, there may be a fierce battle later

Don't worry, I still have something to bid on, and I will pay when the auction is over, so as to avoid trouble

Guest, the auction item has been delivered to you, please pay Yuanjing!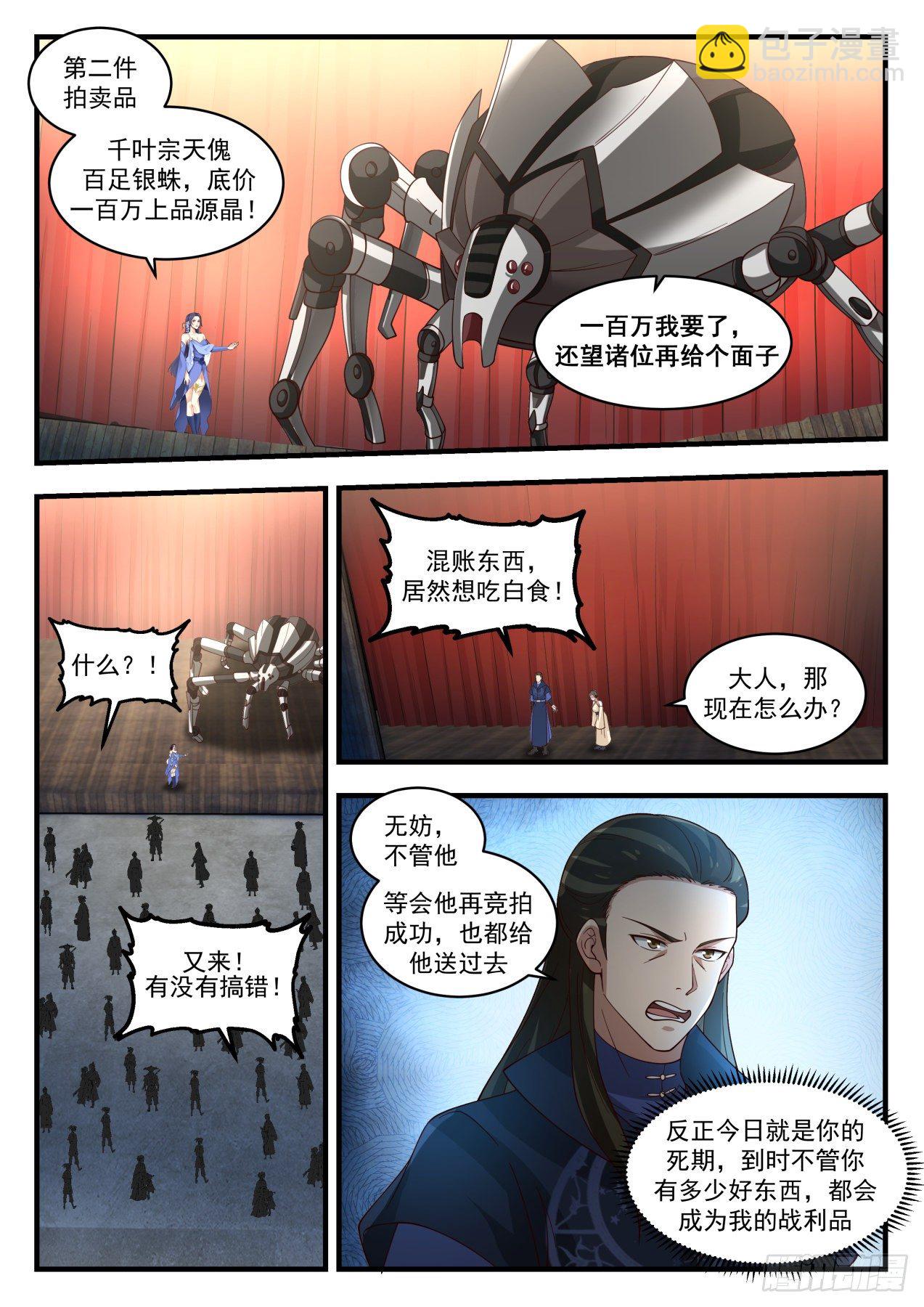 The second auction item, Qianye Zongtian Ni Baizu Silver Spider, has a base price of one million top-grade source crystals!

I want one million, and I hope you will give me another face

You bastard, want to eat free food!

What? !

Sir, what should we do now?

It doesn't matter, no matter if he succeeds in bidding later, I will send it to him.

又来!有没有搞错!

反正今日就是你的死期,到时不管你有多少好东西,都会成为我的战利品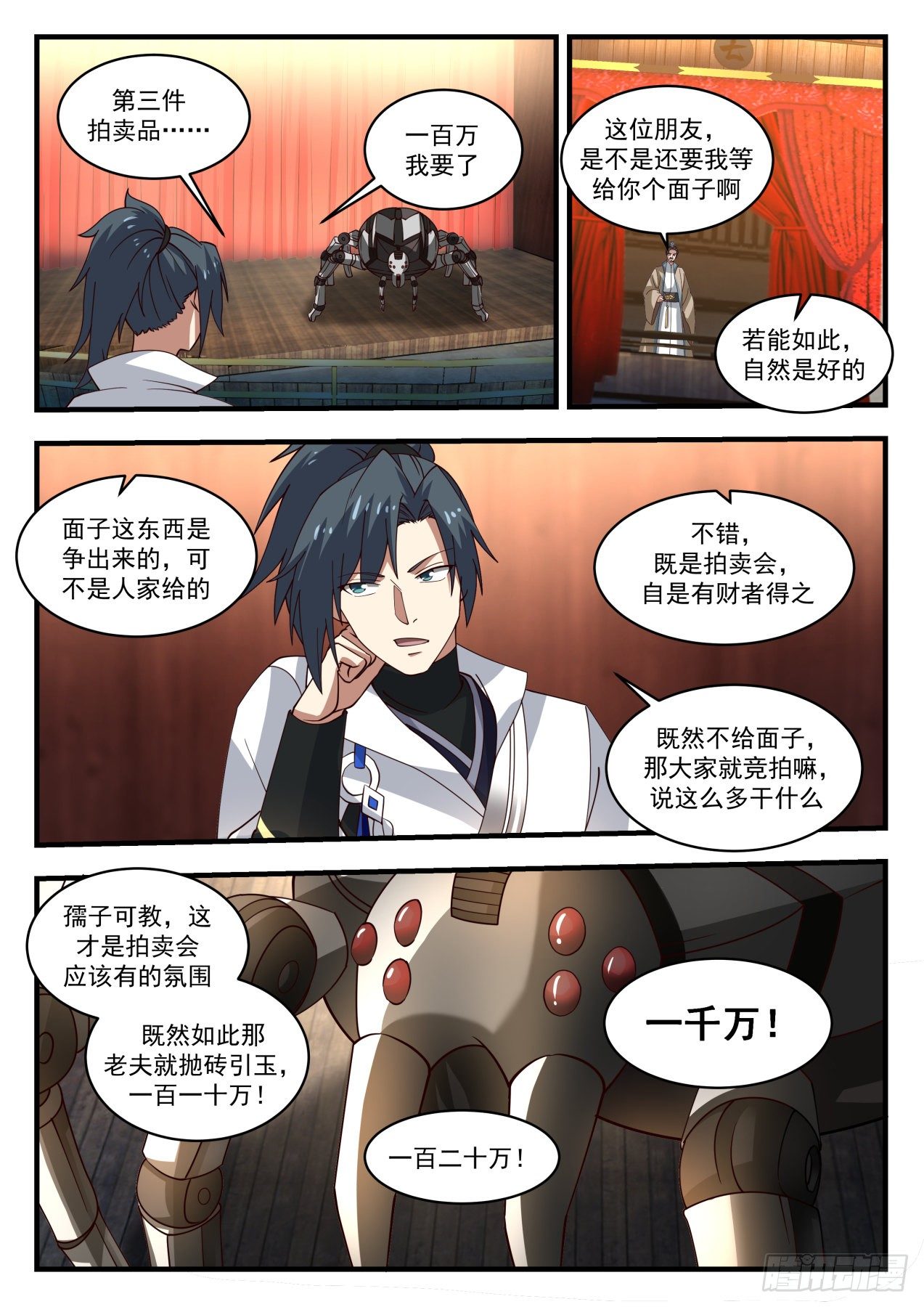 第三件拍卖品

一百万我要了

这位朋友,是不是还要我等给你个面子啊

若能如此,自然是好的

面子这东西是争出来的,可不是人家给的

不错,既是拍卖会,自是有财者得之

既然不给面子,那大家就竞拍嘛说这么多干什么

孺子可教,这才是拍卖会应该有的氛围

一千万!

既然如此那老夫就抛砖引玉一百一十万!

?百二十万!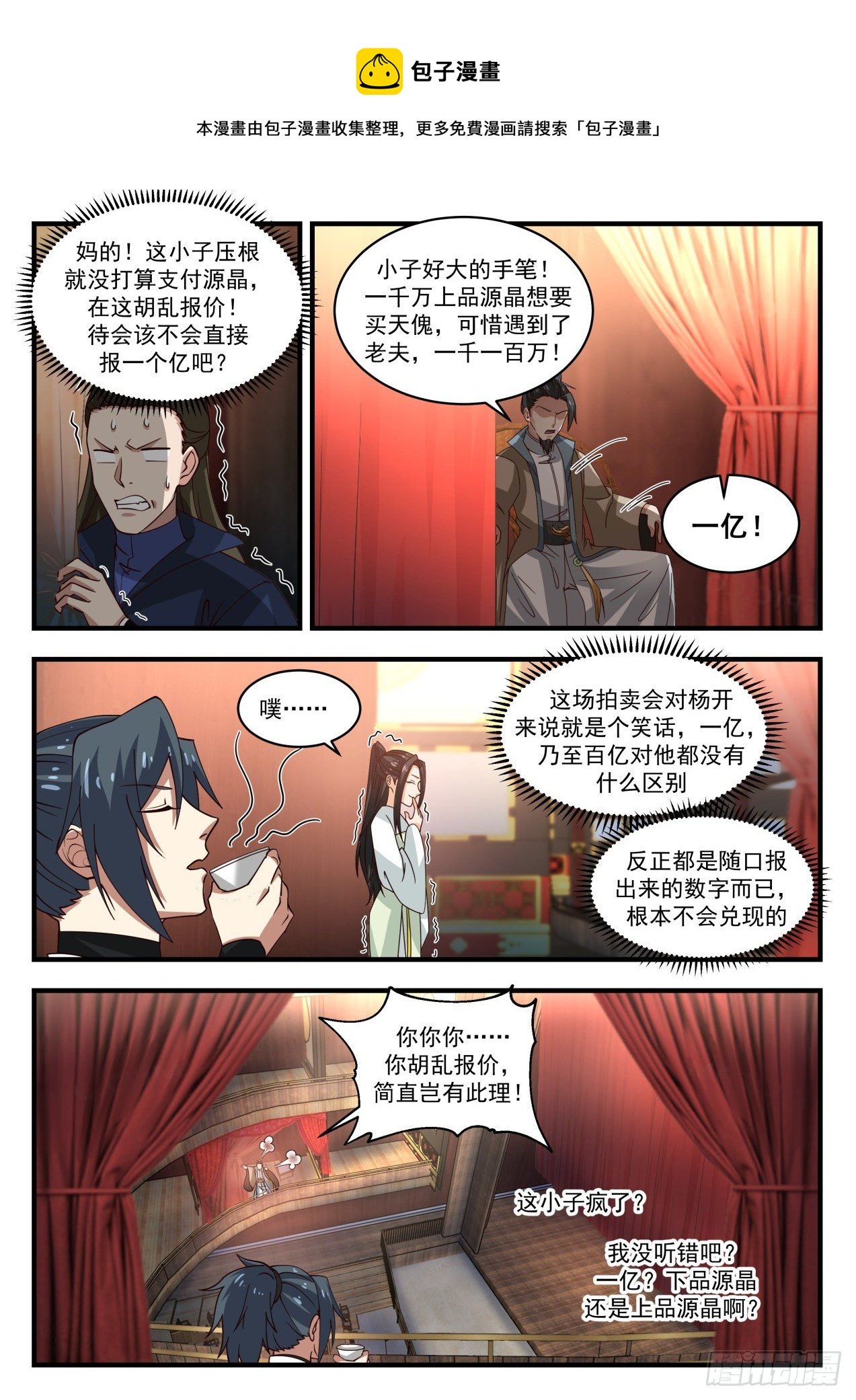 包子漫書

本漫由包子漫收集整理,更多免费漫画请搜索「包子漫

妈的!这小子压根就没打算支付源晶,在这胡乱报价!待会该不会直接报一个亿吧?

小子好大的手笔!一千万上品源晶想要买天倪,可惜遇到了老夫,一千一百万!

亿!

这场拍卖会对杨开来说就是个笑话,一亿,乃至百亿对他都没有什么区别反正都是随口报出来的数字而已,根本不会兑现的

你你你??..你胡乱报价,简直岂有此理!

这小子疯了?

我没听错吧3一亿品源晶还是上品源晶啊!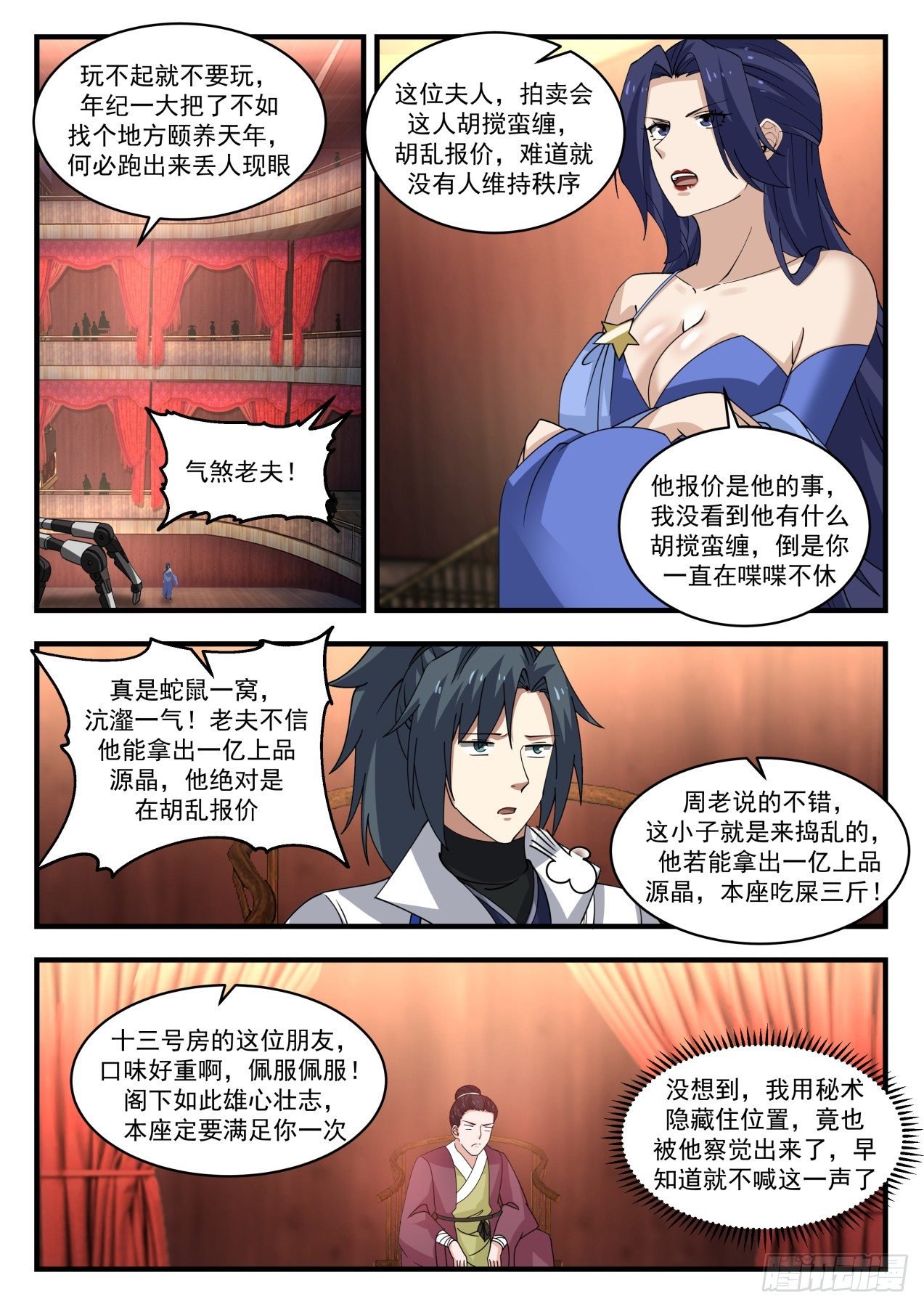 玩不起就不要玩,年纪一大把了不如找个地方颐养天年,何必跑出来丢人现眼

这位夫人,拍卖会这人胡搅蛮缠,胡乱报价,难道就没有人维持秩序

气煞老夫!

他报价是他的事,我没看到他有什么胡搅蛮缠,倒是你直在碟臊不休

真是蛇鼠一窝,沉一气!老夫不信他能拿出一亿上品源晶,他绝对是在胡乱报价

周老说的不错,这小子就是来捣乱的,他若能拿出一亿上品源晶,本座吃屎三斤!

十三号房的这位朋友,口味好重啊,佩服佩服!阁下如此雄心壮志,本座定要满足你一次

没想到,我用秘术隐藏住位置,竟也被他察觉出来了,早知道就不喊这一声了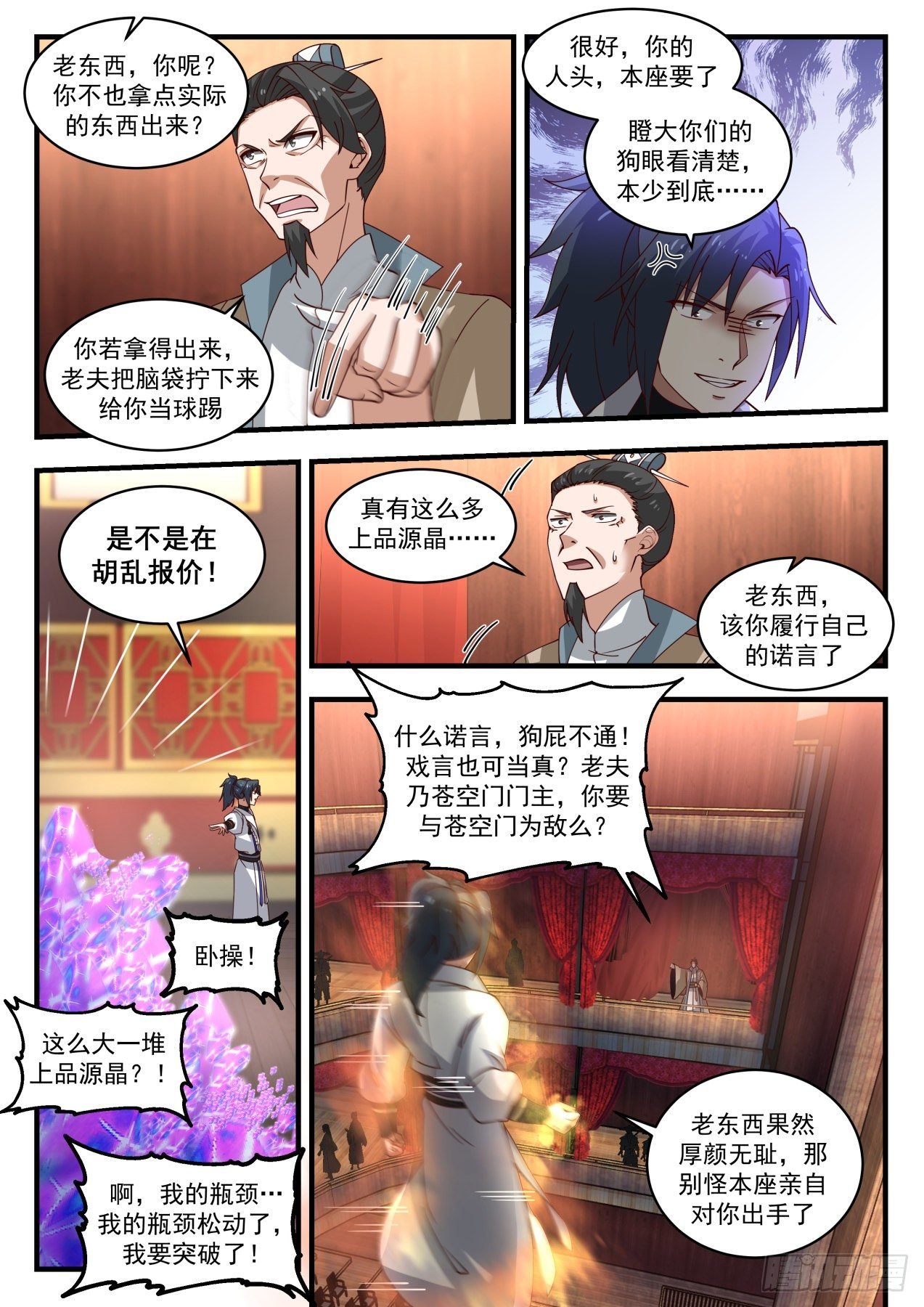 很好,你的人头,本座要了

老东西,你呢?你不也拿点实际的东西出来?

瞪大你们的狗眼看清楚,本少到底·

你若拿得出来,老夫把脑袋拧下来给你当球踢

真有这么多上品源晶?·

是不是在胡乱报价!

老东西,该你履行自己的诺言了

什么诺言,狗屁不通!戏言也可当真?老夫乃苍空门门主,你要与苍空门为敌么?

卧操!

这么大一堆上品源晶?!

老东西果然厚颜无耻,那别怪本座亲自对你出手了

Ah, my bottleneck…my bottleneck is loose, I'm going to break through!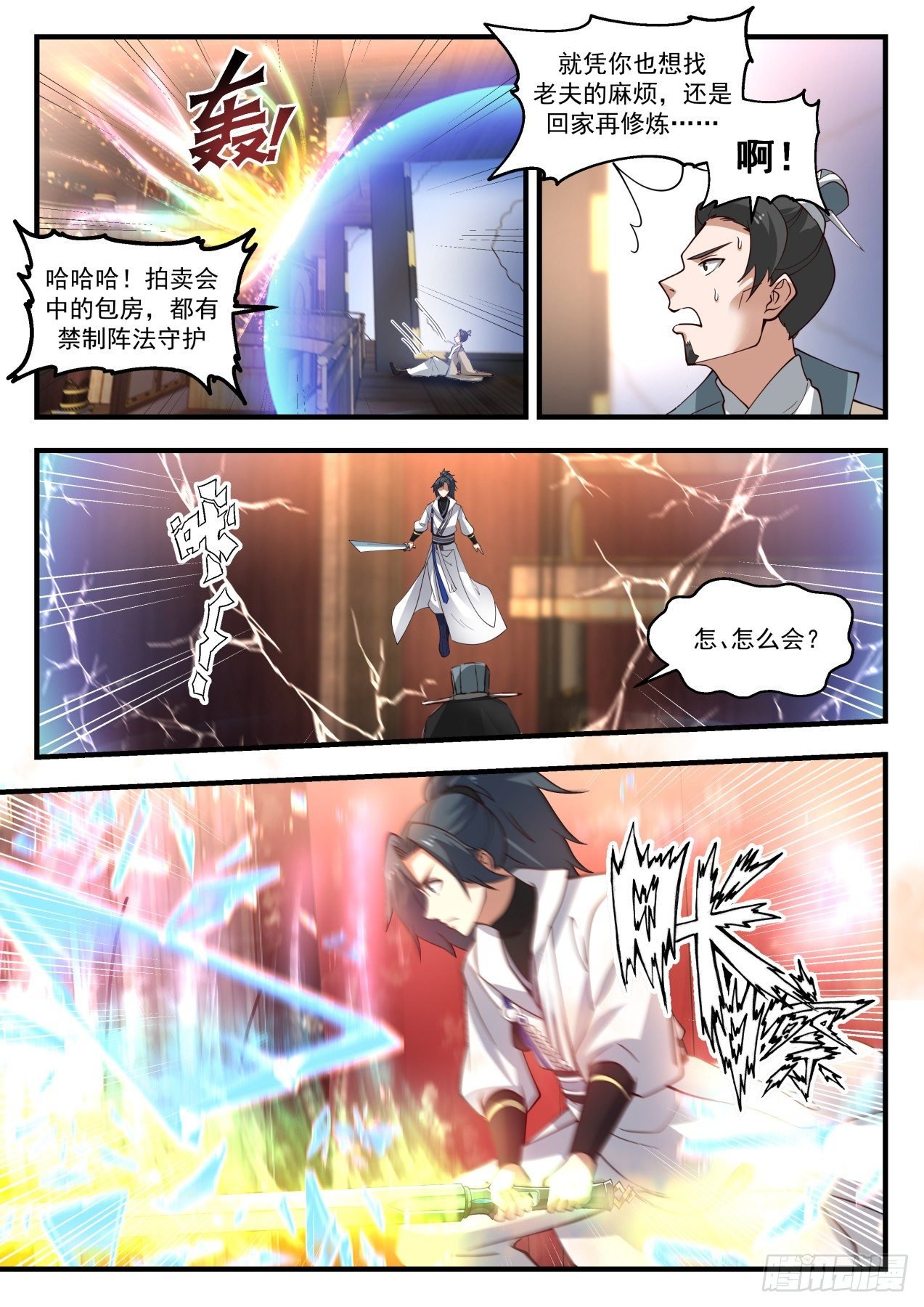 Just because you want to trouble the old man, you should go home and practice again.

IKD

Hahaha! The private rooms in the auction are guarded by forbidden formations

How, how?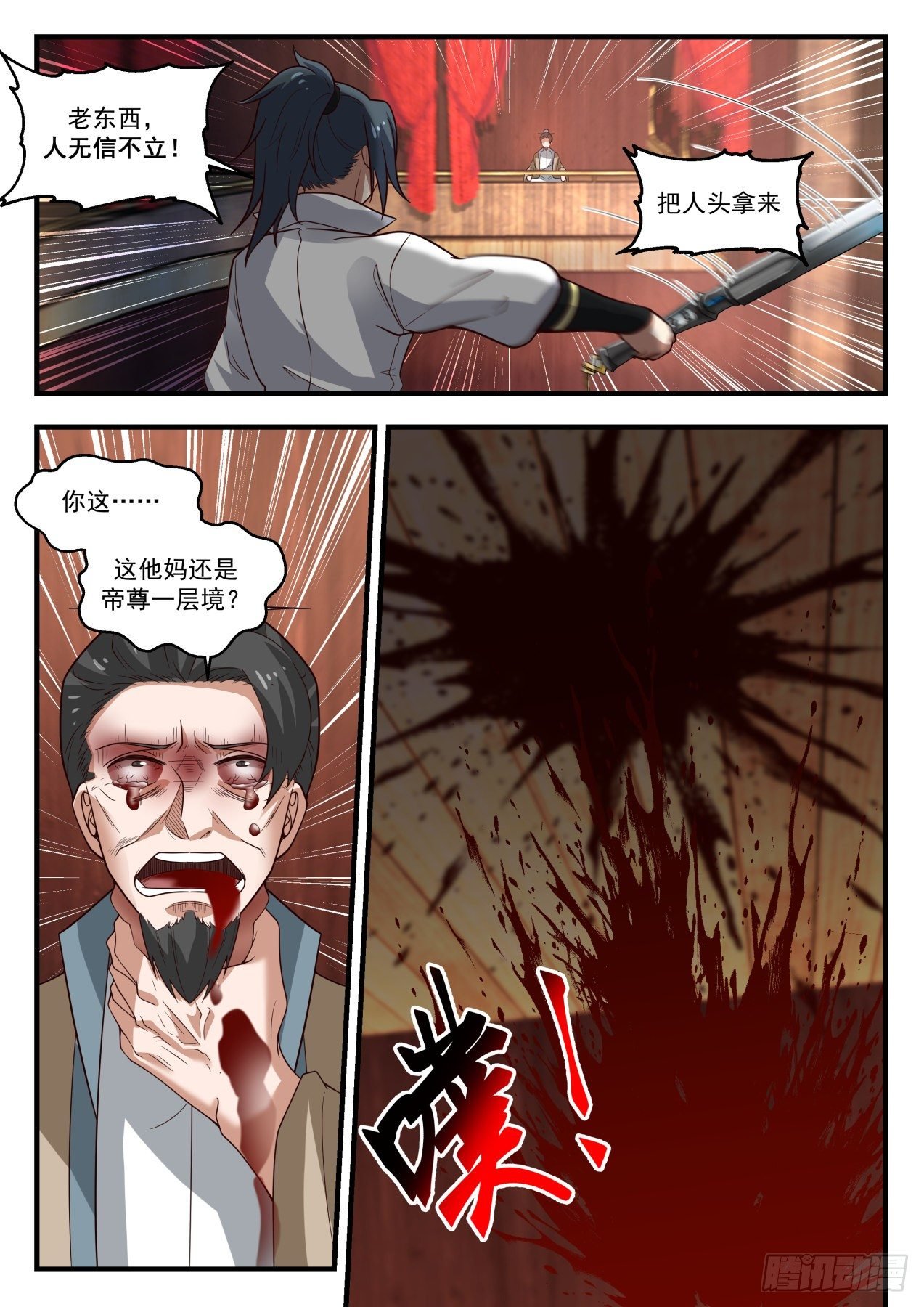 Old things, people can't believe it!

bring the head

Are you still a 1st-layer Emperor Venerable?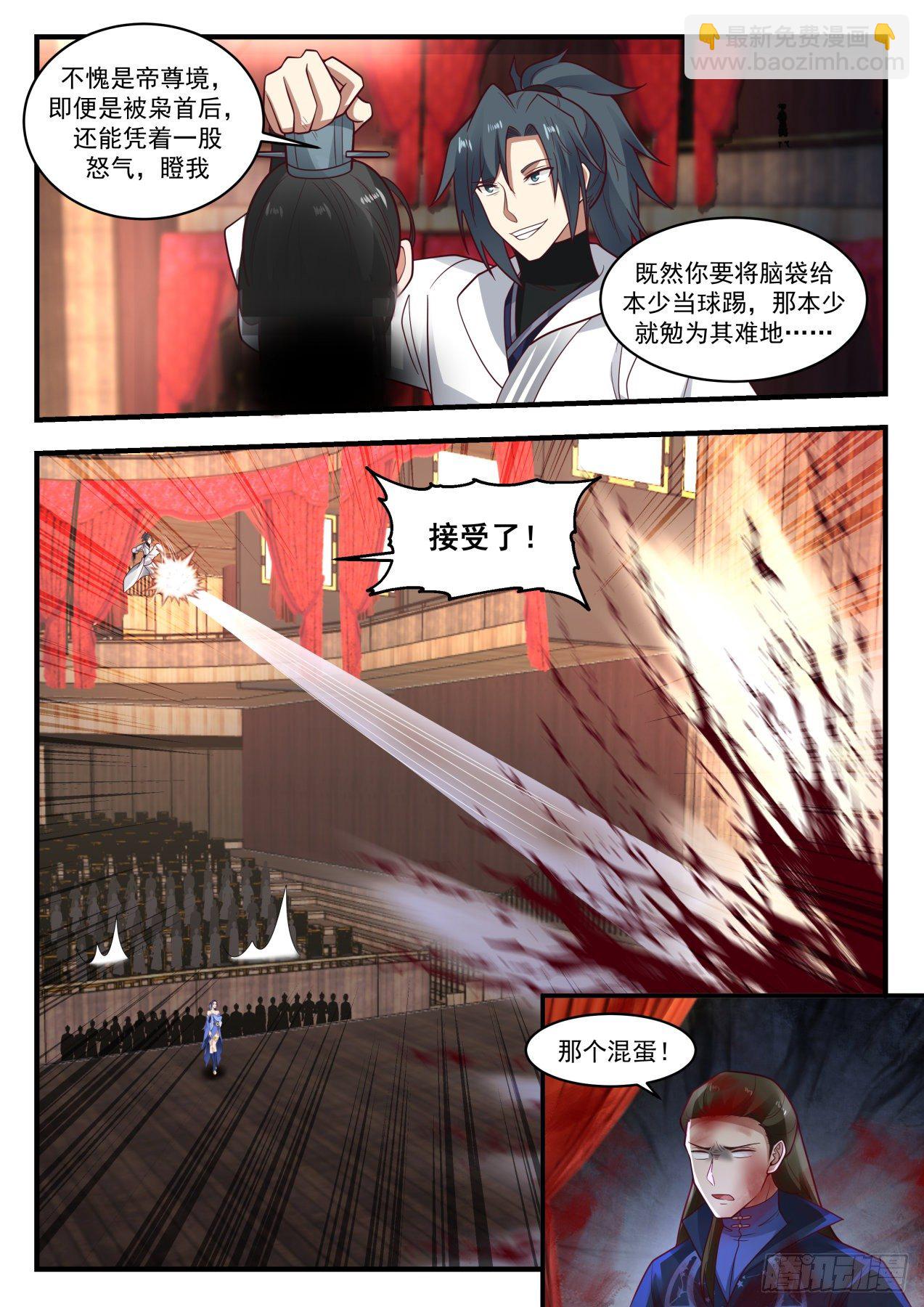 It is worthy of being the emperor's realm, even after being headed by the owl, he can still stare at me with a burst of anger.

Since you want to use your head as a ball to kick this young master, then this young master will reluctantly…

Accepted!

That bastard!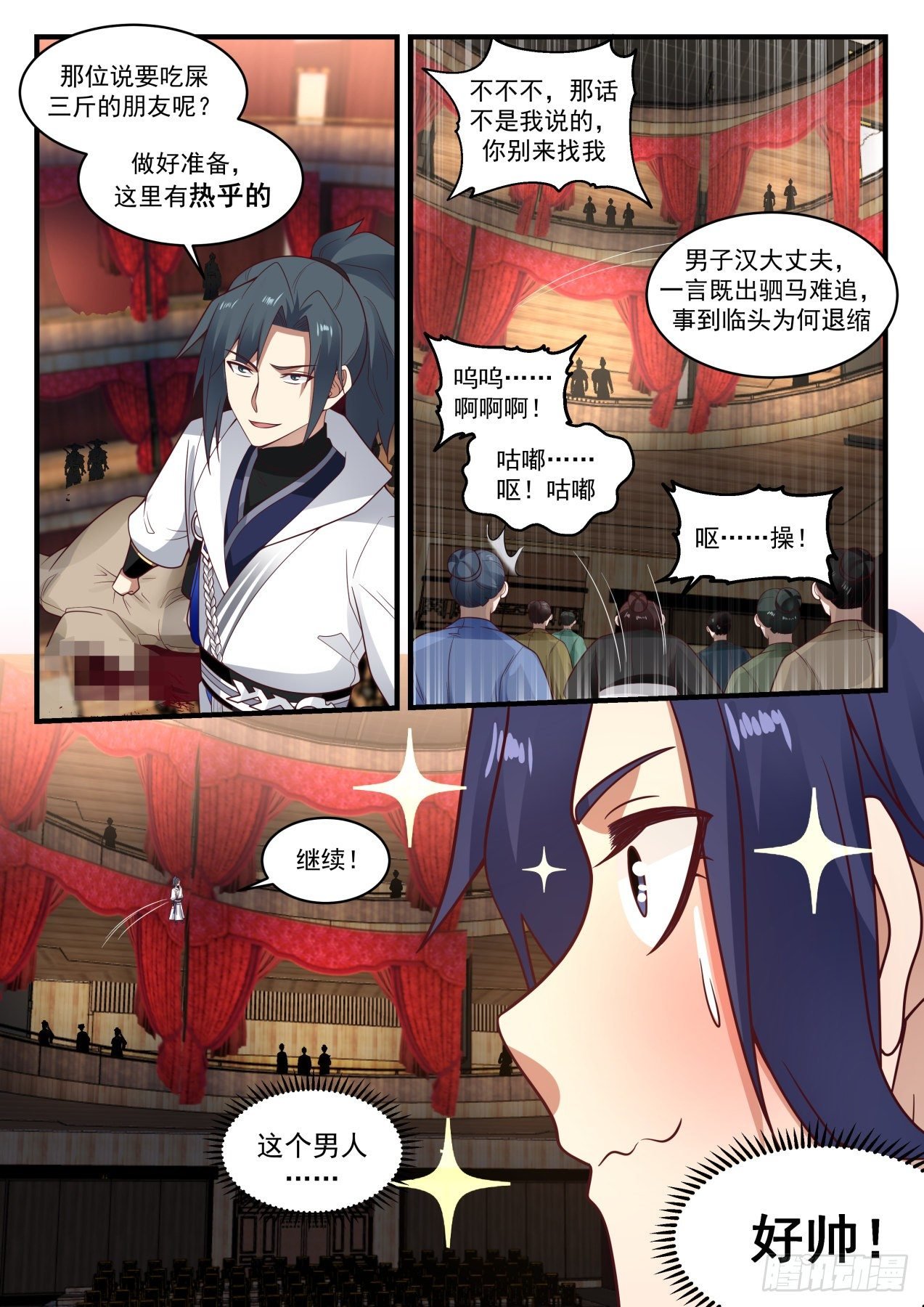 Steamed Bun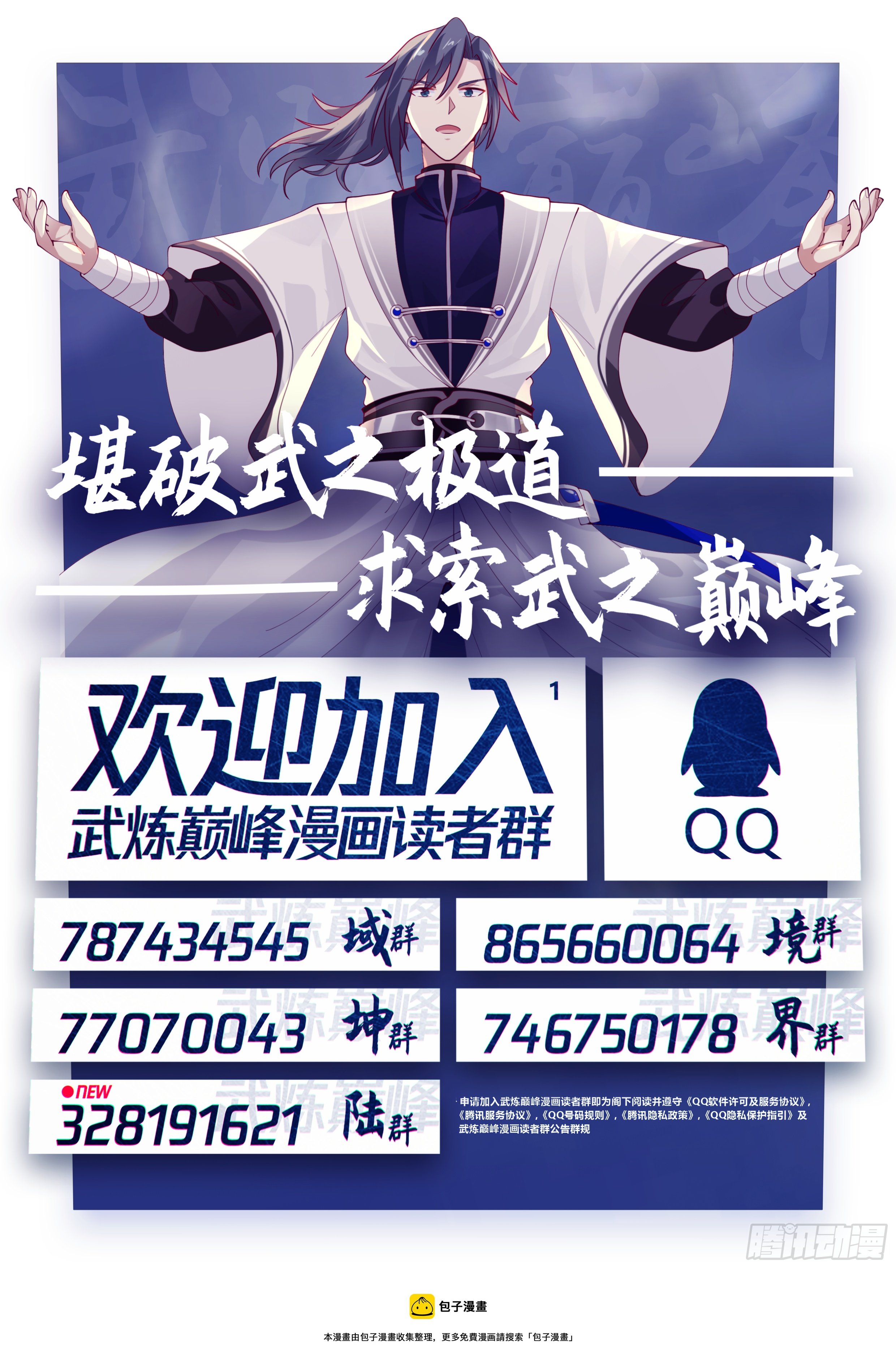 Seven Lights Chamber of Commerce auction

Room No. has bid 100 million top-grade Yuanjing, is there any price increase?