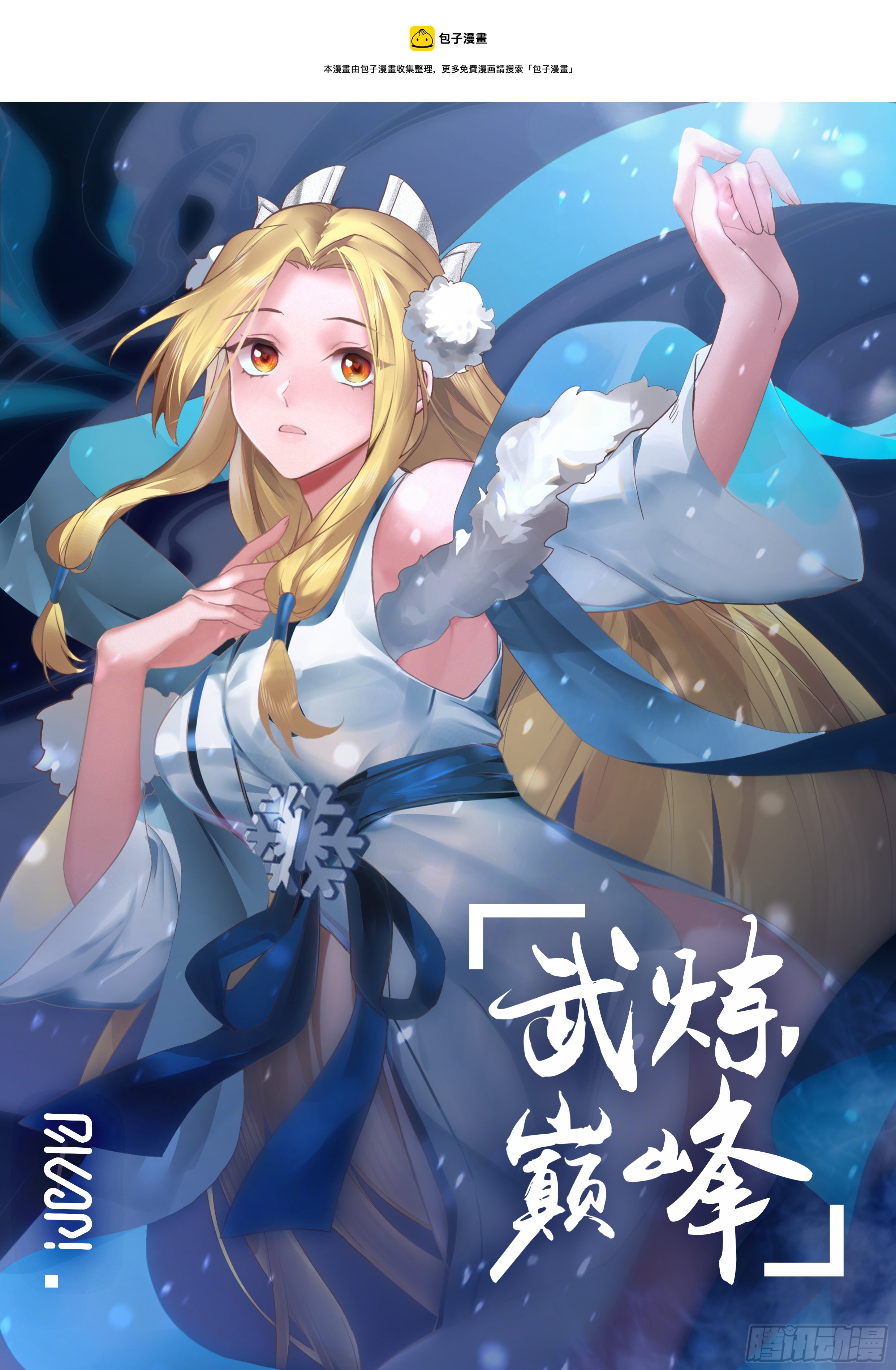 As long as the space magic array I set up, without this token or I open it myself, others cannot use it.

This matter is not in a hurry for the time being, everything will wait for him to repair the great formation of Bingxin Valley first.

I see!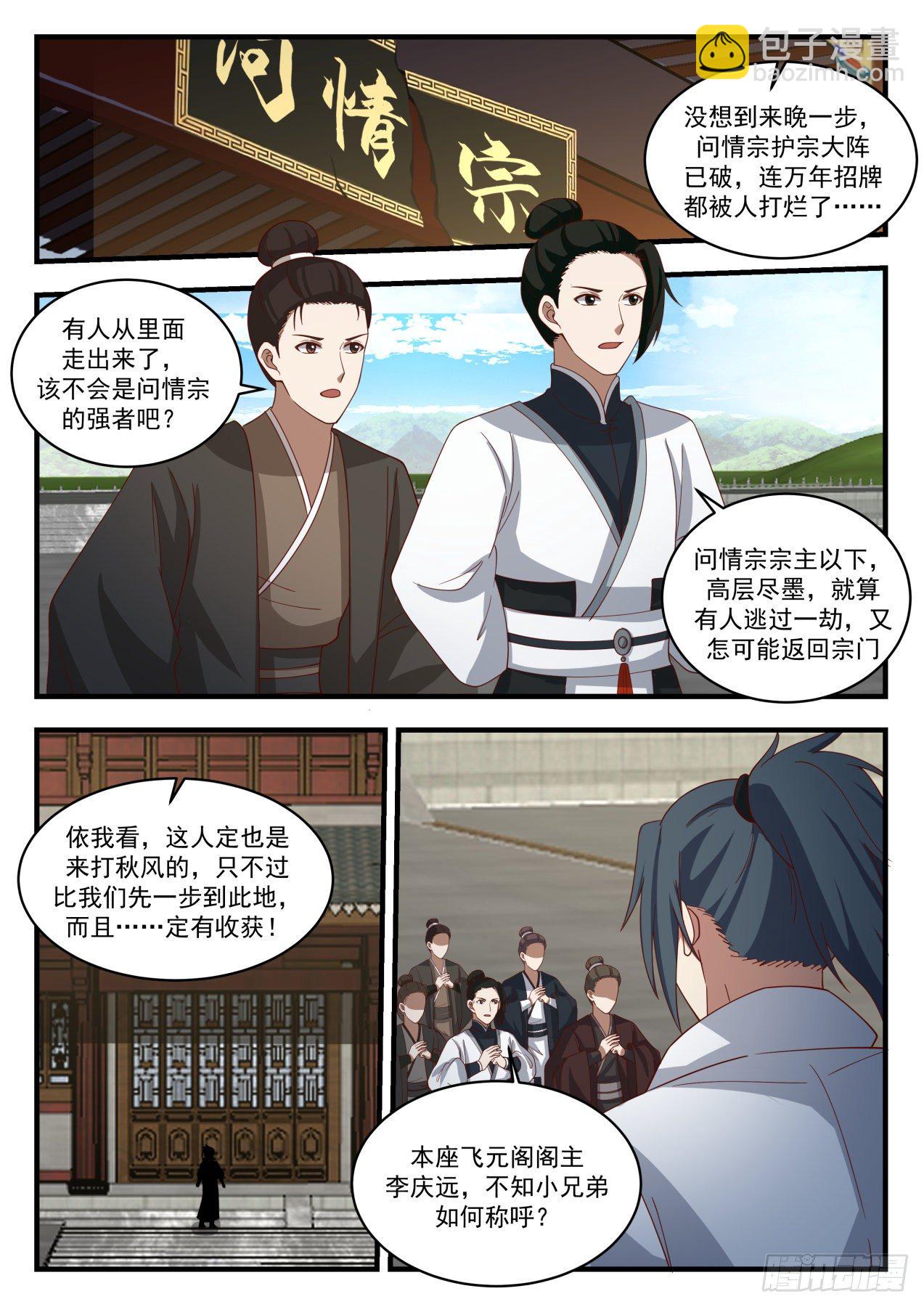 I didn't expect to arrive a step later, the Great Array of Enquiring Love Sect and Sect Protecting Sect was broken, and even the Wannian signboard was smashed…

Someone came out of it, shouldn't it be a strong person from the Qingzong?

Below the Sect Master of the Asking Sect, the high-level officials are exhausted, even if someone escapes, how can they return to the sect

In my opinion, this person is definitely here to fight the autumn wind, but he just got here one step ahead of us, and… he will definitely gain something!

Li Qingyuan, the master of the Feiyuan Pavilion, I don't know what to call the little brother?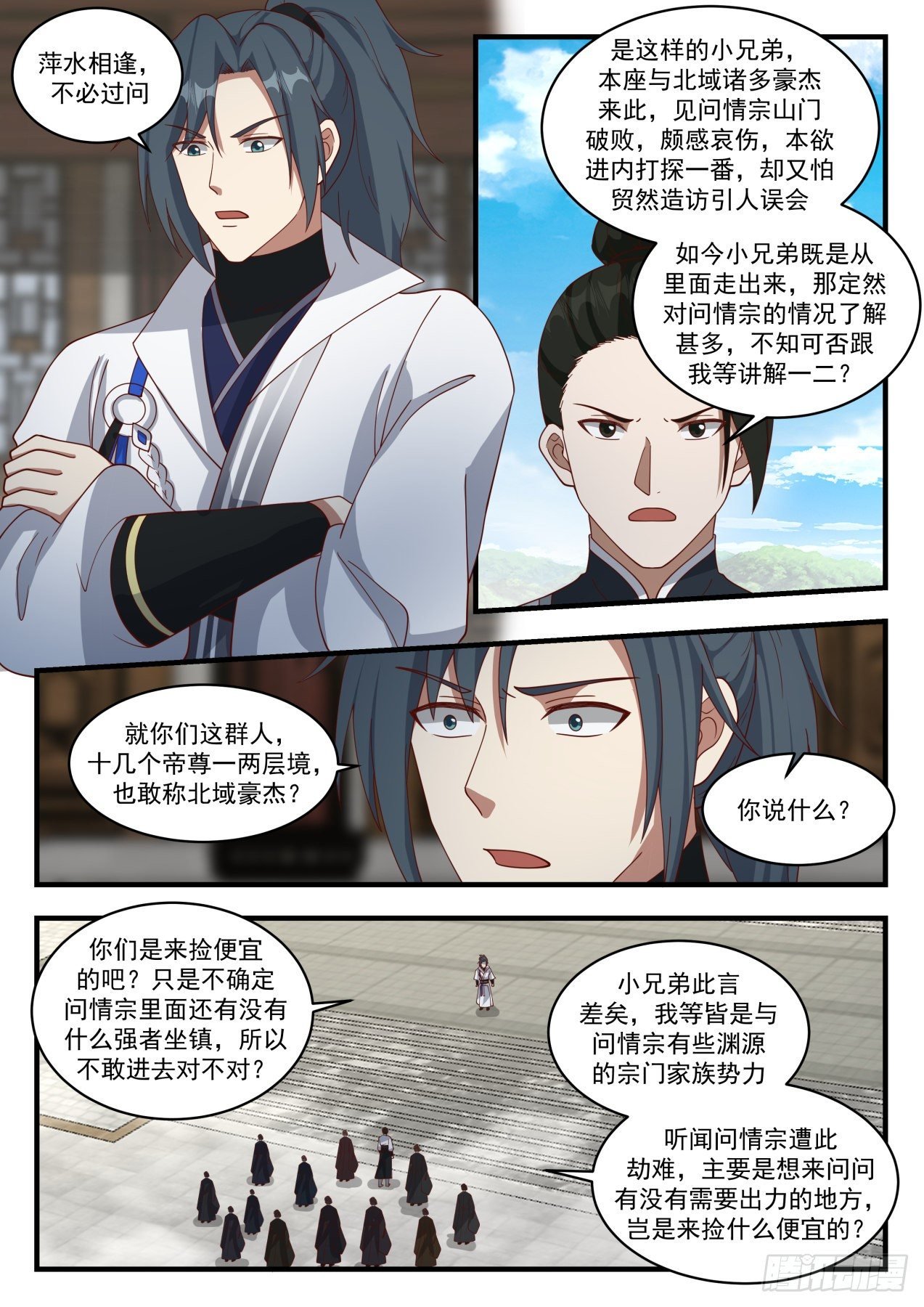 It is this little brother who came here with many heroes from the Northern Territory. It was very sad to see the collapse of the Qingzong Mountain Gate. I wanted to go inside to find out, but I was afraid that the rash visit would lead to misunderstanding. Now the little brother came out from the inside. , then you must know a lot about the situation of Wen Qingzong, I wonder if you can explain a little bit to me?

There is no need to ask if we meet by chance

Just a group of more than a dozen emperors of one or two levels of you, dare to call them heroes of the Northern Territory?

What did you say?

Are you here for a bargain? I'm just not sure if there are any strong people in the Qingzong, so I dare not go in, right?

Little brother, this is a bad word, we are all sect family forces that have some origins with Wenqing Sect

I heard that Qingzong suffered this catastrophe, mainly because I wanted to ask if there was anything I needed to do, how could it be to pick up something cheap?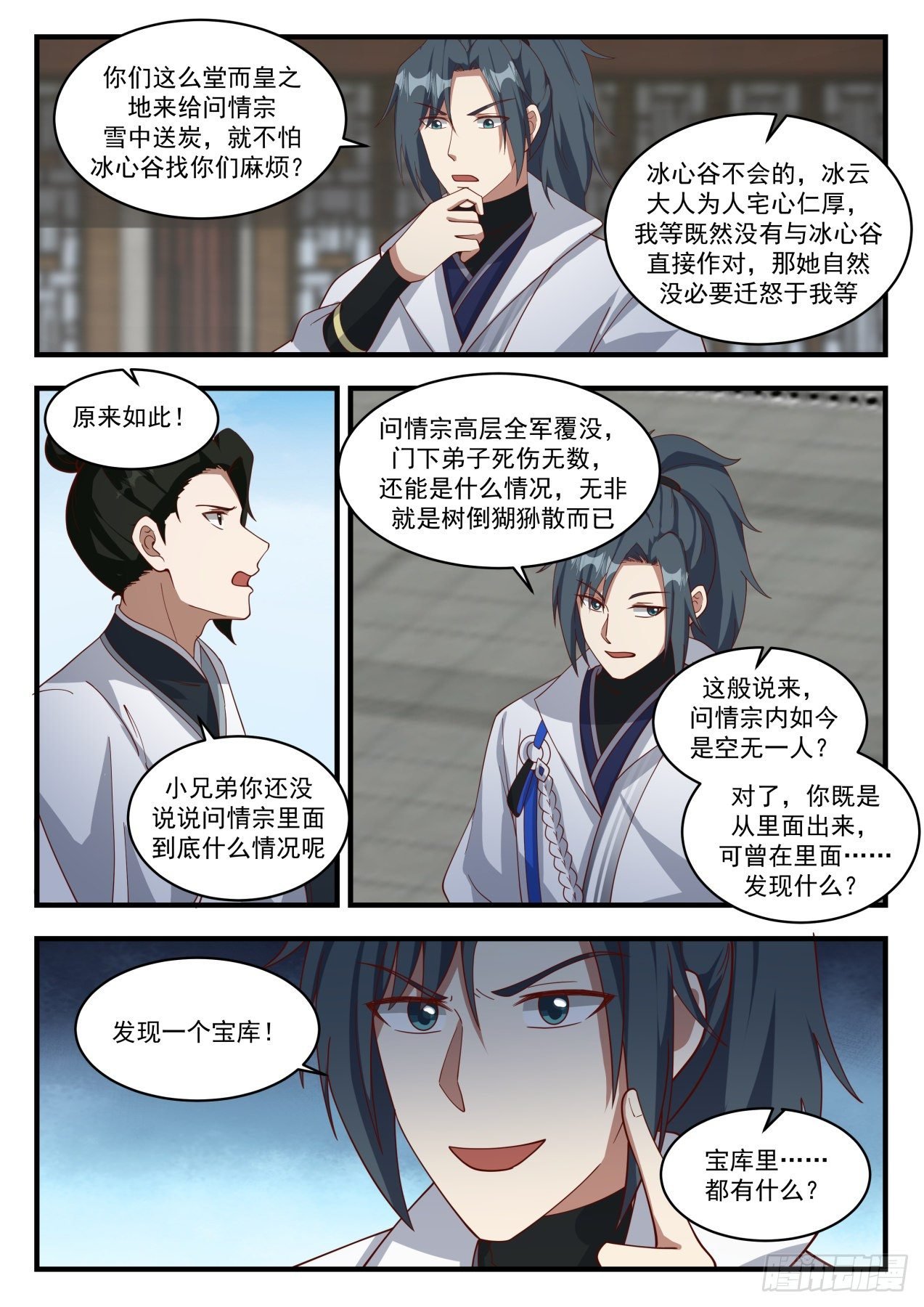 You are so splendid to send charcoal to the Qingzong in the snow, are you not afraid that Bingxingu will trouble you?

Bingxingu will not. Lord Bingyun is a kindhearted person. Since I did not directly oppose Bingxingu, there is no need for her to take anger on me.

I see!

问情宗高层全军覆没,门下弟子死伤无数,还能是什么情况,无非就是树倒瑚孙散而已

这般说来,问情宗内如今是空无一人?对了,你既是从里面出来,可曾在里面···发现什么?

小兄弟你还没说说问情宗里面到底什么情况呢

发现一个宝库!

宝库里?…都有什么?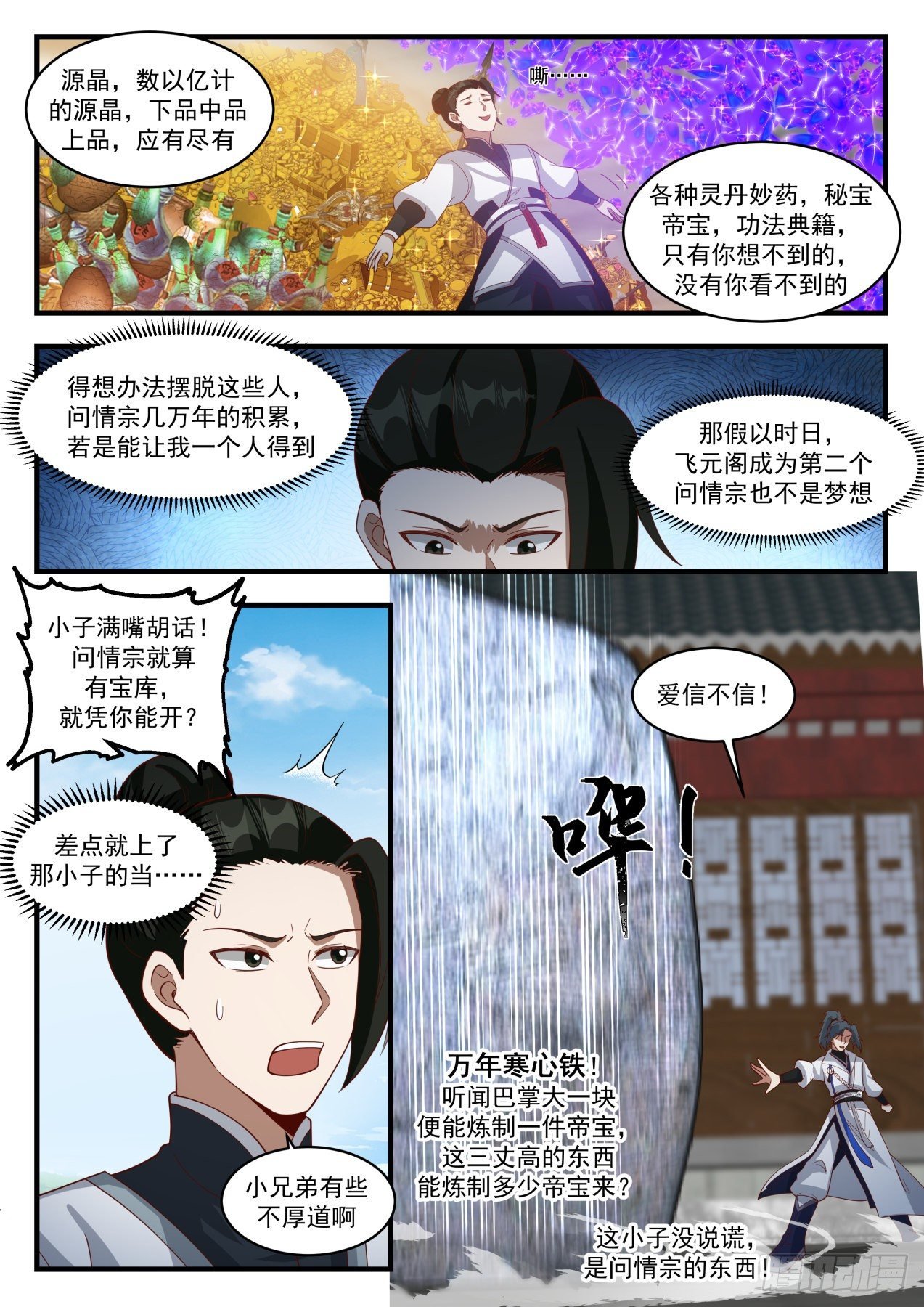 源晶,数以亿计的源晶,下品中品上品,应有尽有

各种灵丹妙药,秘宝帝宝,功法典籍,只有你想不到的,没有你看不到的

得想办法摆脱这些人,问情宗几万年的积累,若是能让我一个人得到

那假以时日,飞元阁成为第二个问情宗也不是梦想

小子满嘴胡话!问情宗就算有宝库,就凭你能开?

爱信不信!

差点就上了那小子的当?…·.

万年寒心铁!听闻巴掌大一块便能炼制一件帝宝这三丈高的东西能炼制多少帝宝来?

小兄弟有些不厚道啊

这小子没说谎,是问情宗的东西!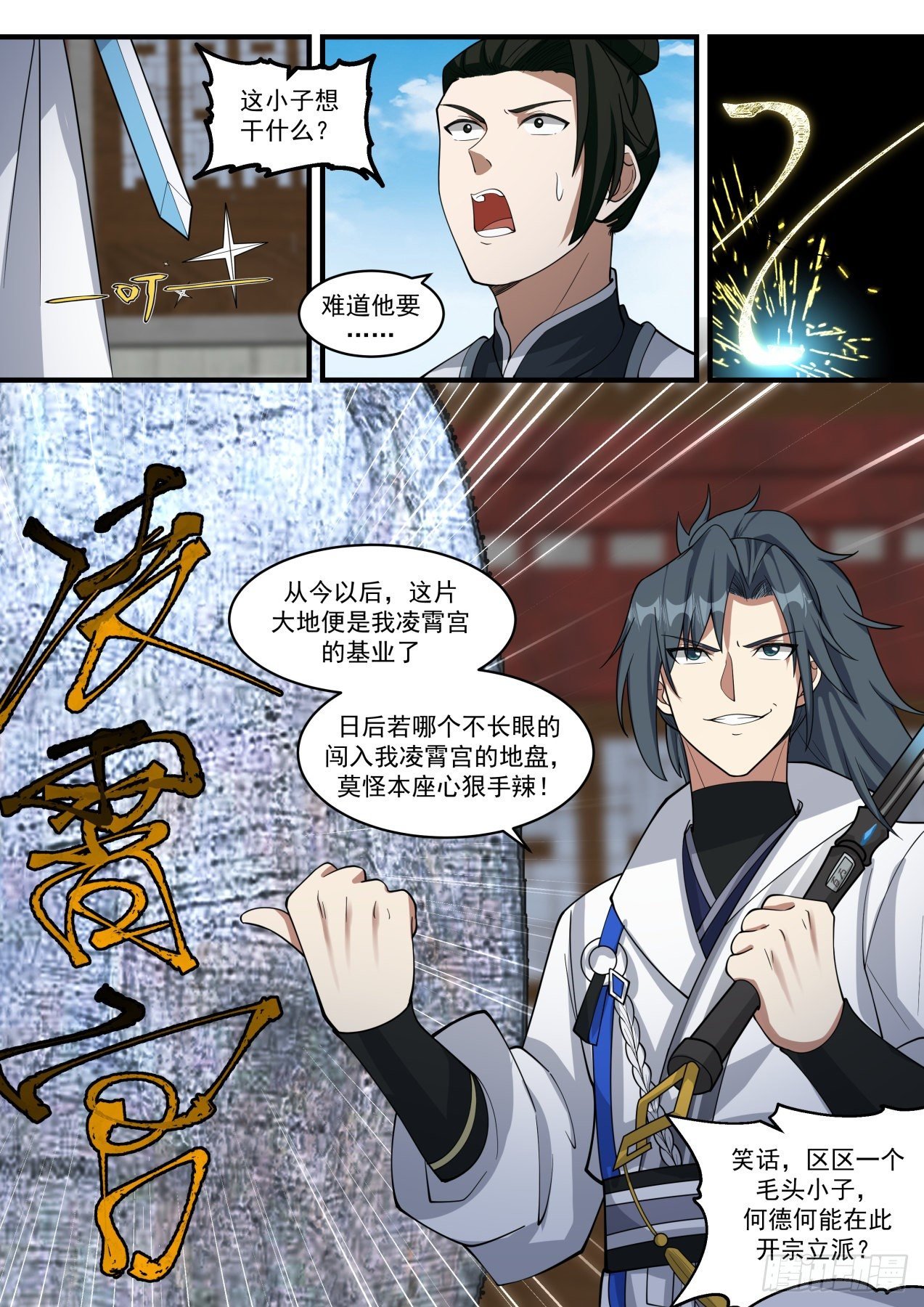 这小子想千什么?

难道他要

从今以后,这片大地便是我凌霄宫的基业了日后若哪个不长眼的闯入我凌霄宫的地盘,莫怪本座心狠手辣!

笑话,区区一个毛头小子,何德何能在此开宗立派?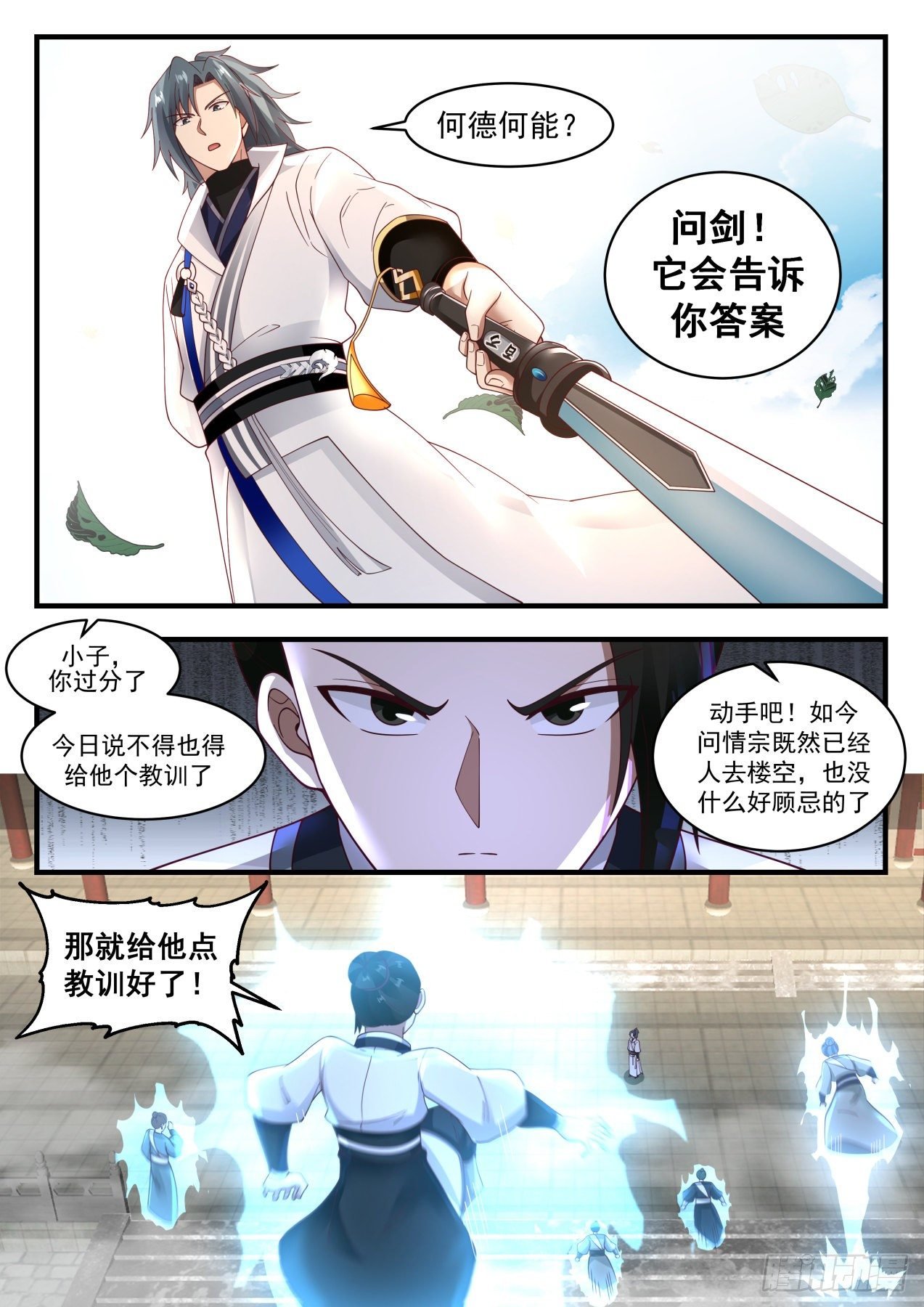 何德何能?

问剑!它会告诉你答案

小子.你过分了今日说不得也得给他个教训了

动手吧!如今问情宗既然已经人去楼空,也没什么好顾忌的了

那就给他点教训好了!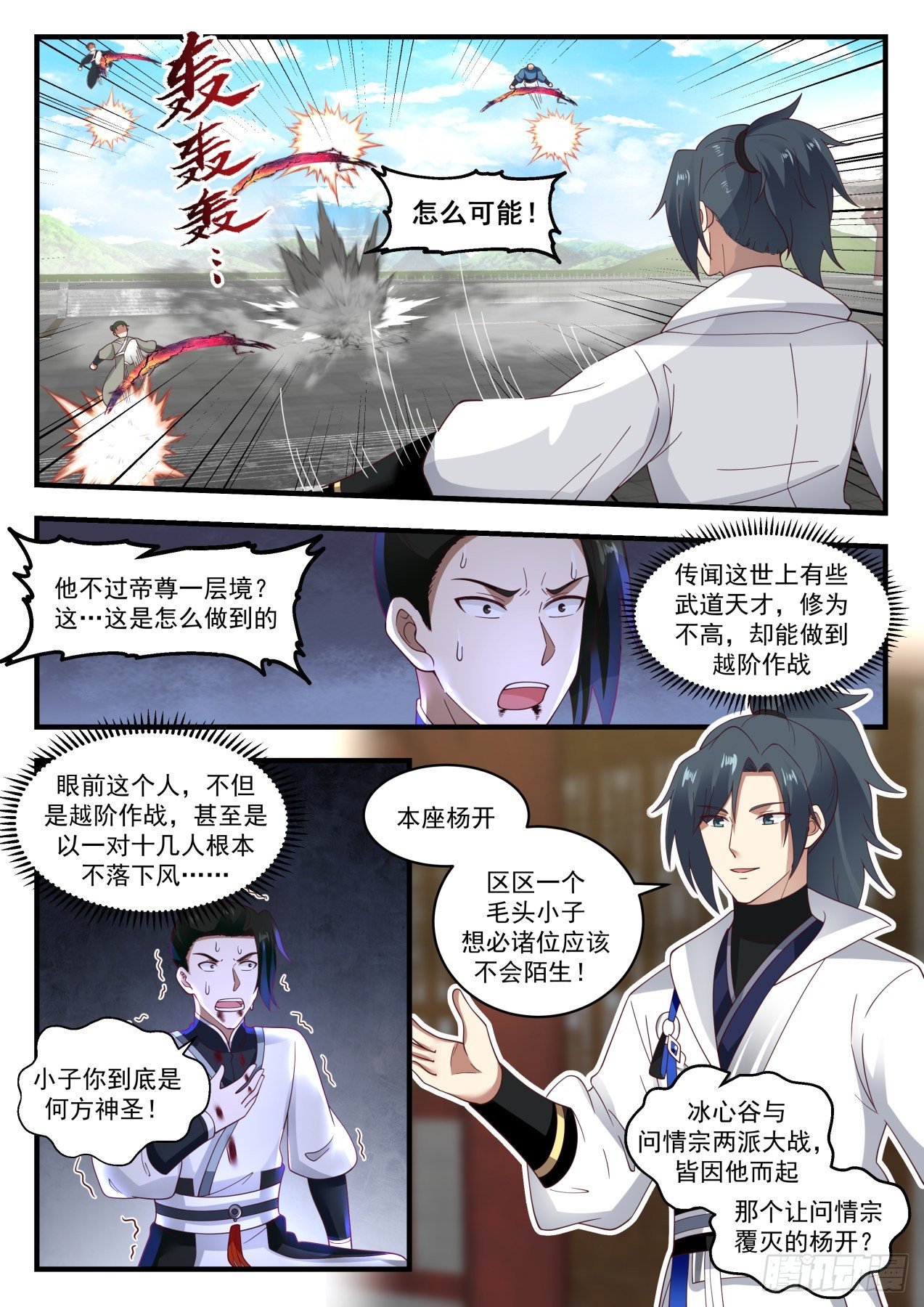 怎么可能!

传闻这世上有些武道天才,修为不高,却能做到越阶作战

他不过帝尊一层境?这··这是怎么做到的

眼前这个人,不但是越阶作战,甚至是以一对十几人根本不落下风

本座杨开

区区一个毛头小子想必诸位应该不会陌生!

(小子你到底是何方神圣!

冰心谷与问情宗两派大战皆因他而起那个让问情宗覆灭的杨开?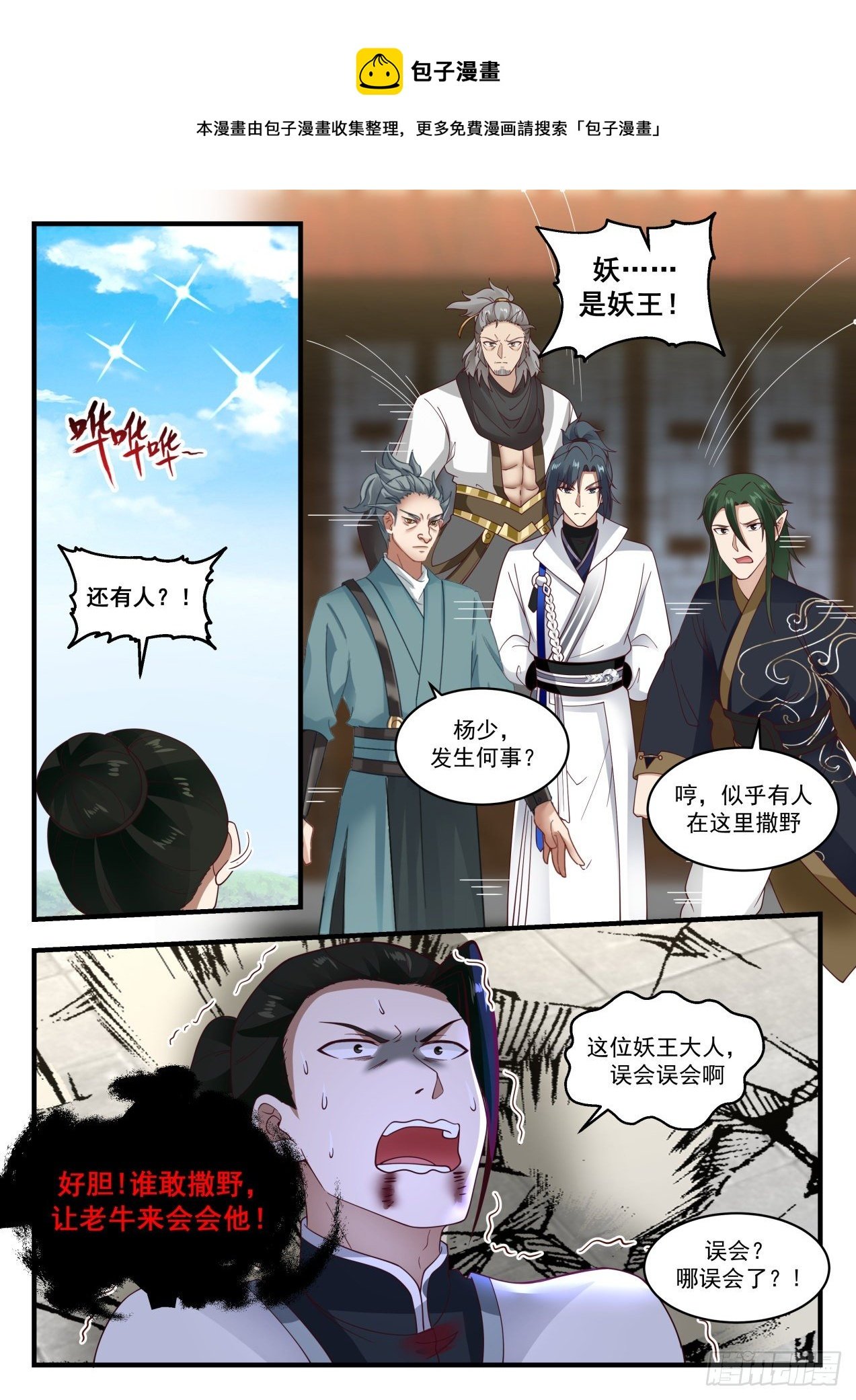 包子漫書

本漫由包子漫收集整理,更多免费漫画请搜索「包子漫

妖·是妖王!

还有人?

杨少,发生何事?

哼,似乎有人在这里撒野

这位妖王大人误会误会啊

好胆!谁敢撒野,让老牛来会会他!

误会?哪误会了?!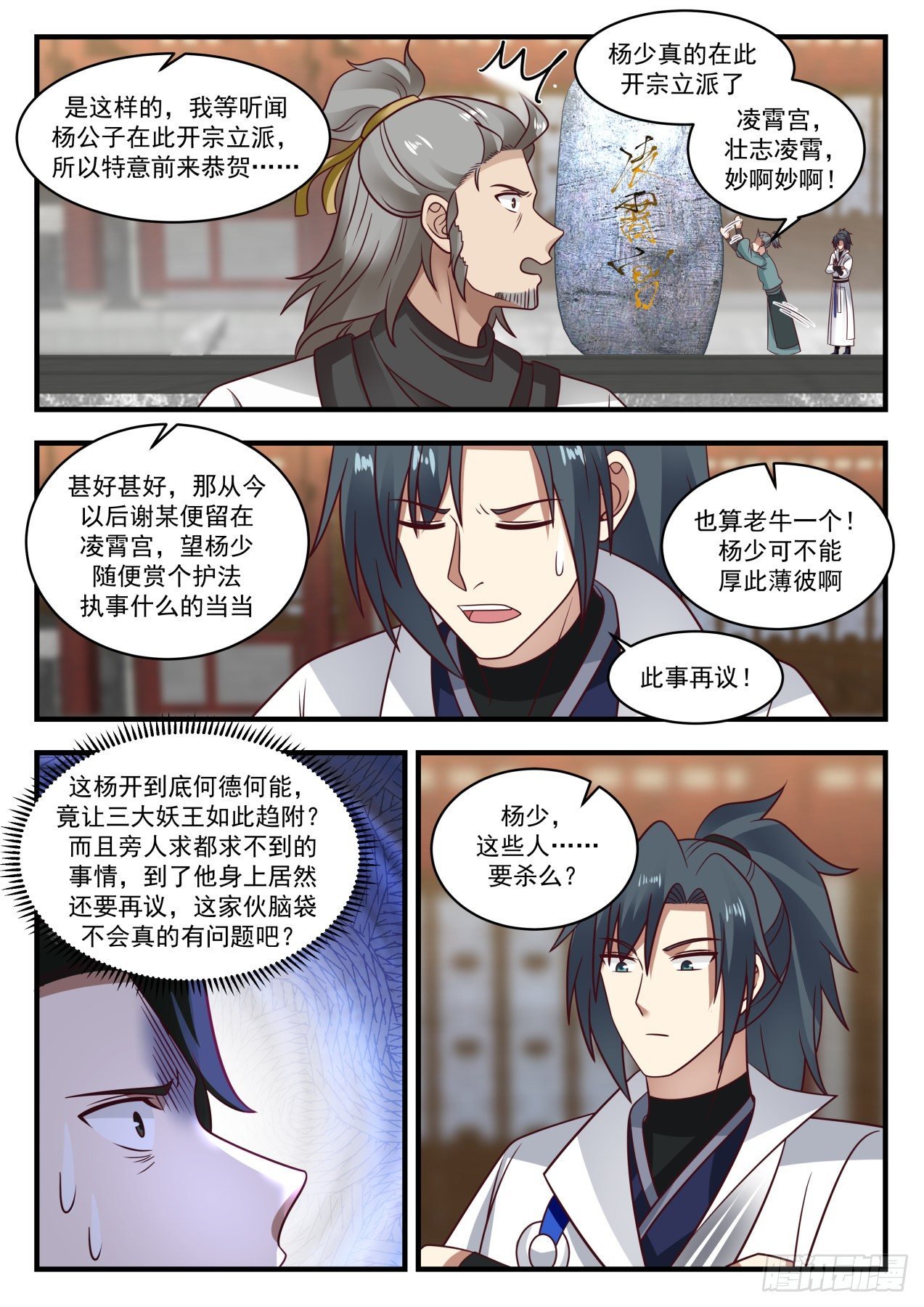 杨少真的在此开宗立派了

是这样的,我等听闻杨公子在此开宗立派,所以特意前来恭贺?…

凌霄宫,壮志凌霄,妙啊妙啊!

甚好甚好,那从今以后谢某便留在凌霄宫,望杨少随便赏个护法执事什么的当当

Also an old cow! Yang Shao can't favor one over another.

Discuss this matter again!

What kind of virtue and ability does Yang Kai have to make the three demon kings so attached? And what others can't ask for, he has to discuss it again when it comes to him. This guy won't really have a problem with his head, right?

Young Master Yang, are these people going to kill?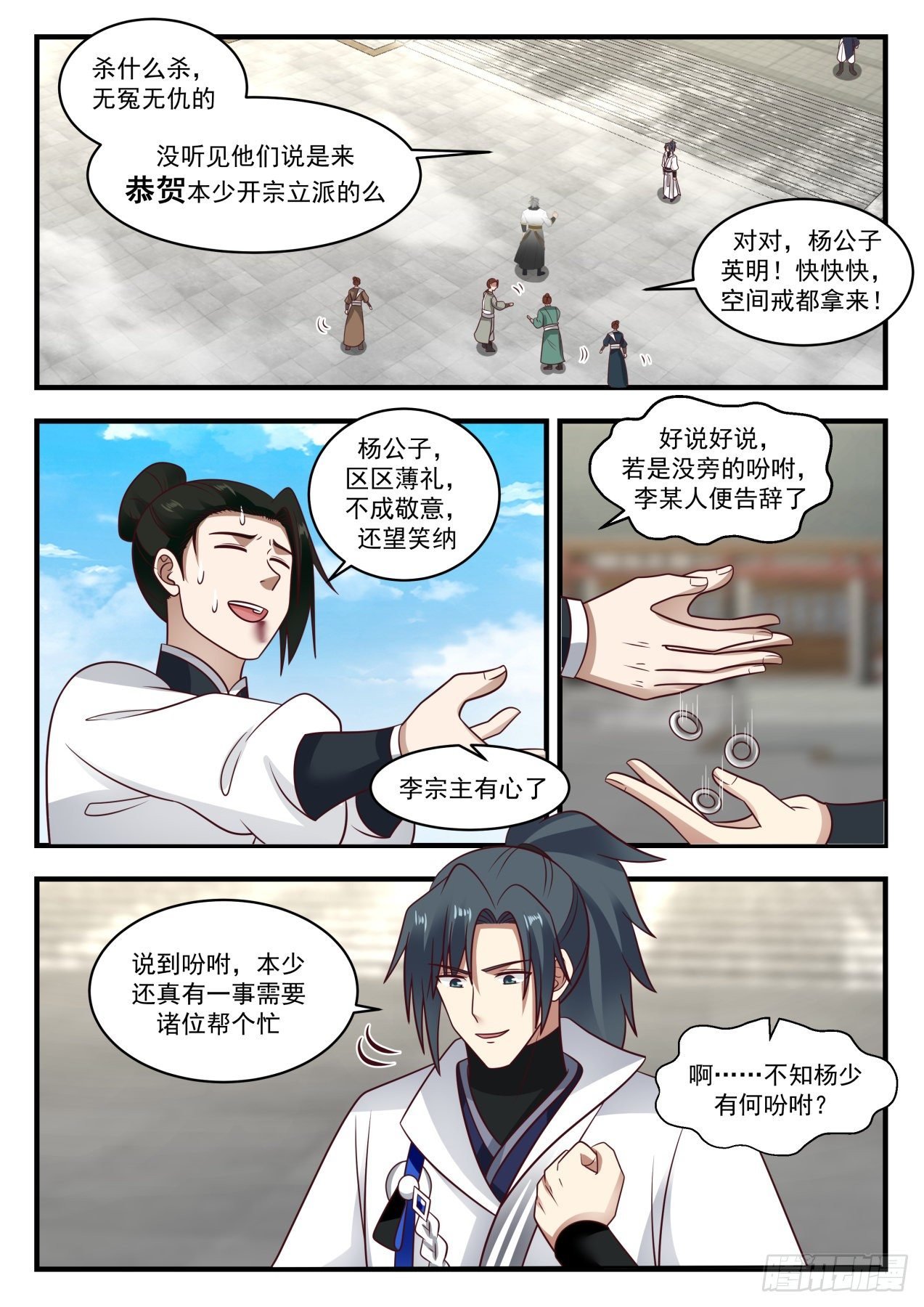 What to kill, no grievances and no enmity, didn't you hear them say that they came to congratulate Ben Shao for founding a sect?

That's right, Young Master Yang is wise! Hurry, hurry up, bring the space ring!

Young Master Yang, the mere courtesy is not respectful, and I hope to accept it with a smile

It's easy to talk, if there is no other order, Li will leave.

Li Zongzhu has a heart

Speaking of Fufu, I really need your help with something.

Ah…I don't know what Young Master Yang has ordered?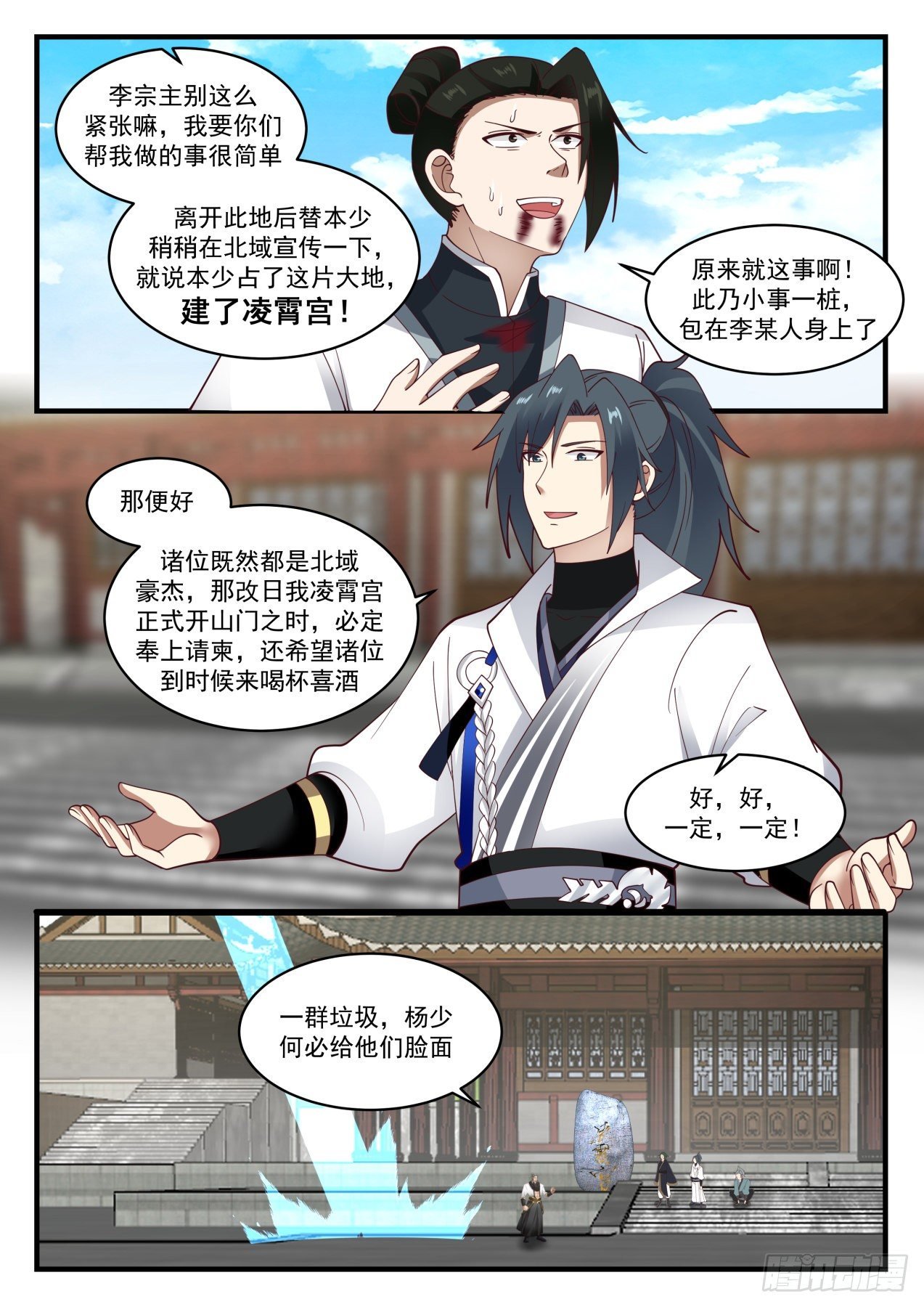 Sect Master Li, don't be so nervous, what I want you to do for me is very simple

After leaving this place, I did a little propaganda for Ben Shao in the Northern Territory, and said that Shao Ben occupied this land and built the Lingxiao Palace!

That's what happened! This is a trivial matter, and it is covered by someone Li

Well, since you are all heroes of the Northern Territory, when my Lingxiao Palace officially opens the mountain gate, I will definitely offer an invitation card, and I hope you will come to have a drink at that time.

Good, good, sure, sure!

A bunch of rubbish, why should Young Master give them face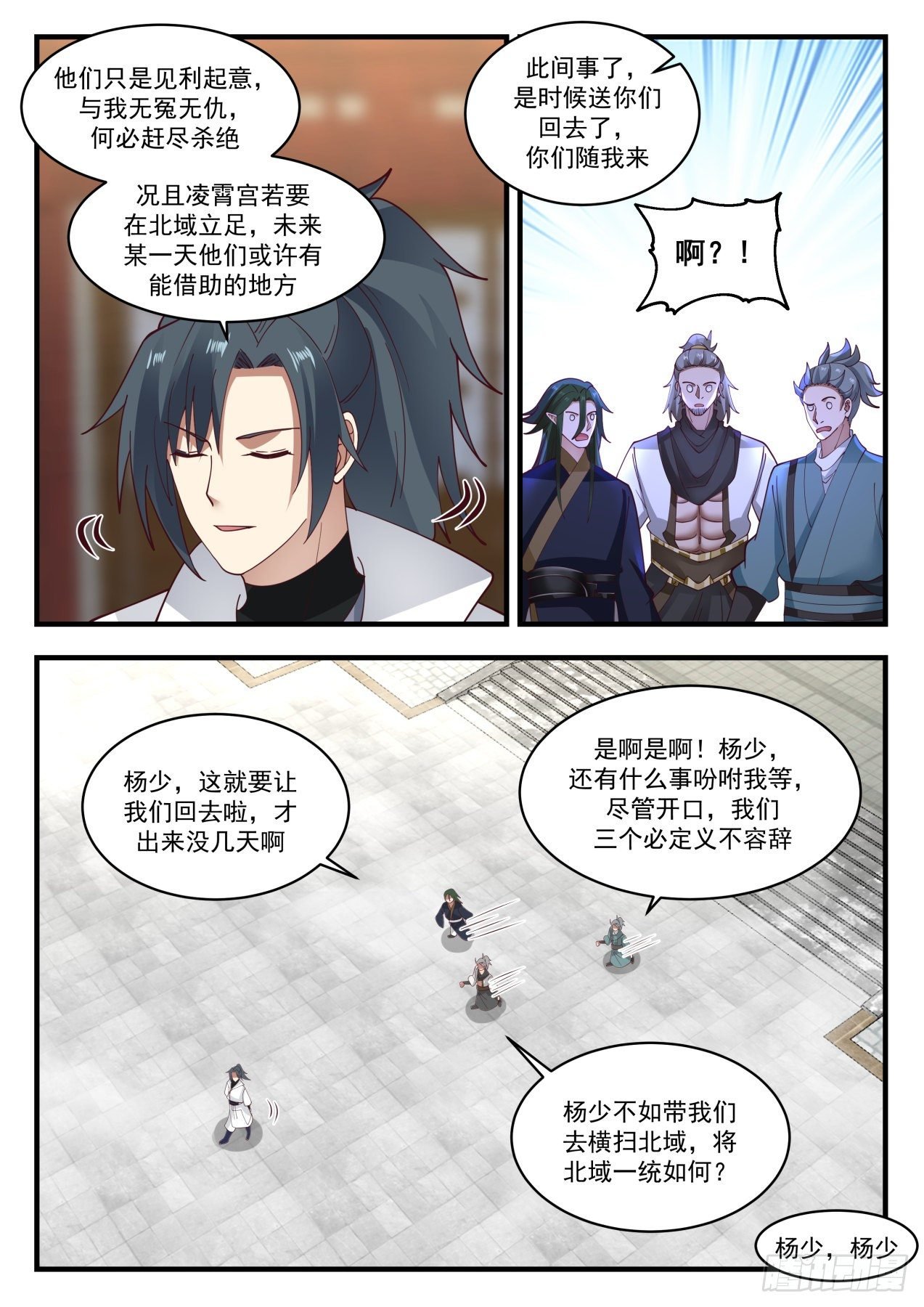 It's about this time, it's time to send you back, you come with me

They are only interested in profit, and they have no grievances with me, why should they kill them all? Besides, if Lingxiao Palace wants to gain a foothold in the Northern Territory, they may have a place to help one day in the future.

Yeah yeah! Young Master Yang, what else is there to ask me to wait, even if you open your mouth, the three of us must be defined.

Young Master Yang, we're going to go back now, it's only been a few days since we came out.

Young Master Yang, how about taking us to sweep the Northern Territory and unify the Northern Territory?

Yang Shao, Yang Shao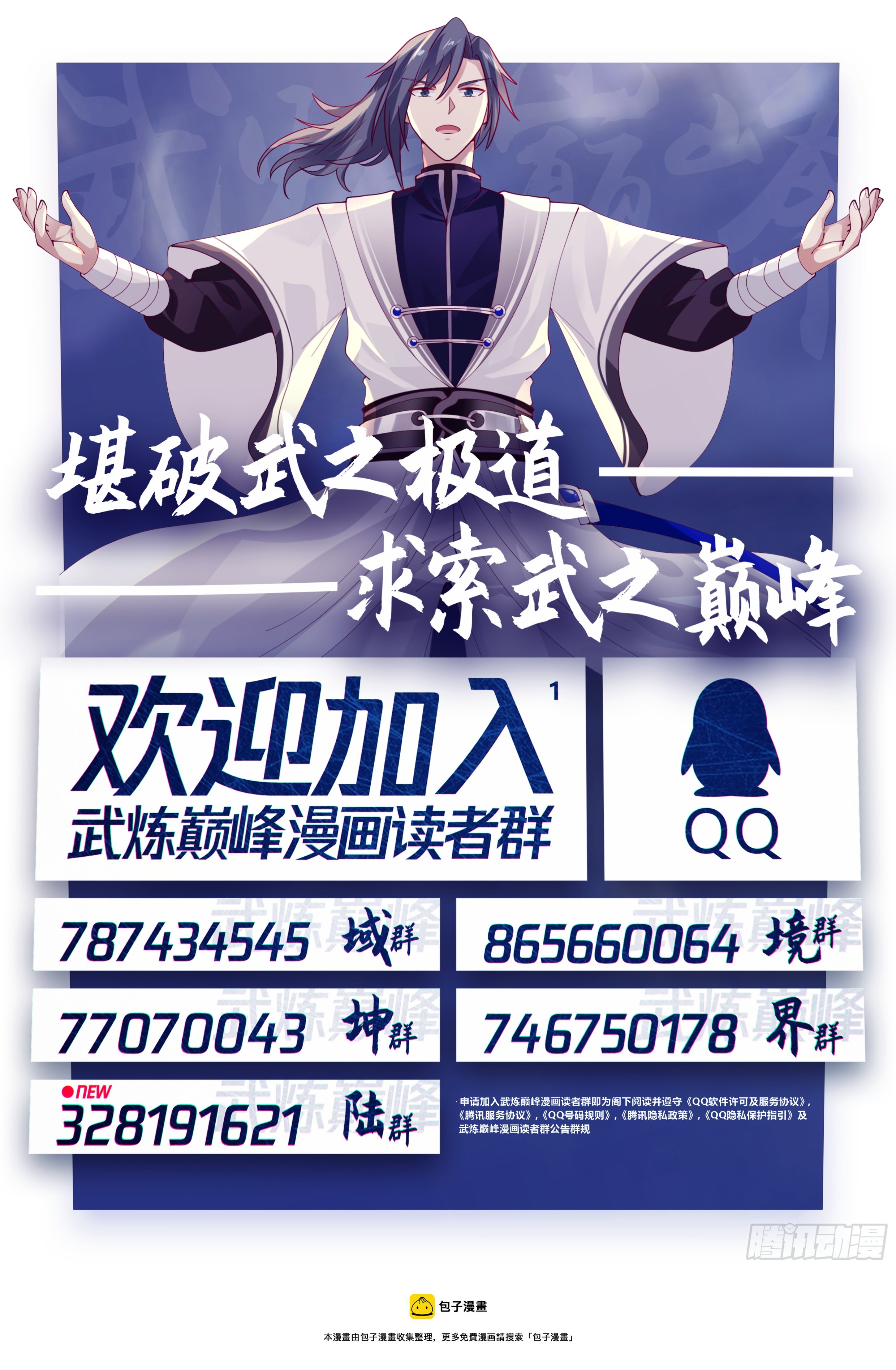 After all, you are the Demon Kings of the Ancient Land, and there are still three great saints above. That's it, if there is anything good next time, I will call you at any time.

Yang Shaoke has to say what he says. At that time, only the three of us will be called, and no other guys will be called.

come here

mouth

I know, I know, but