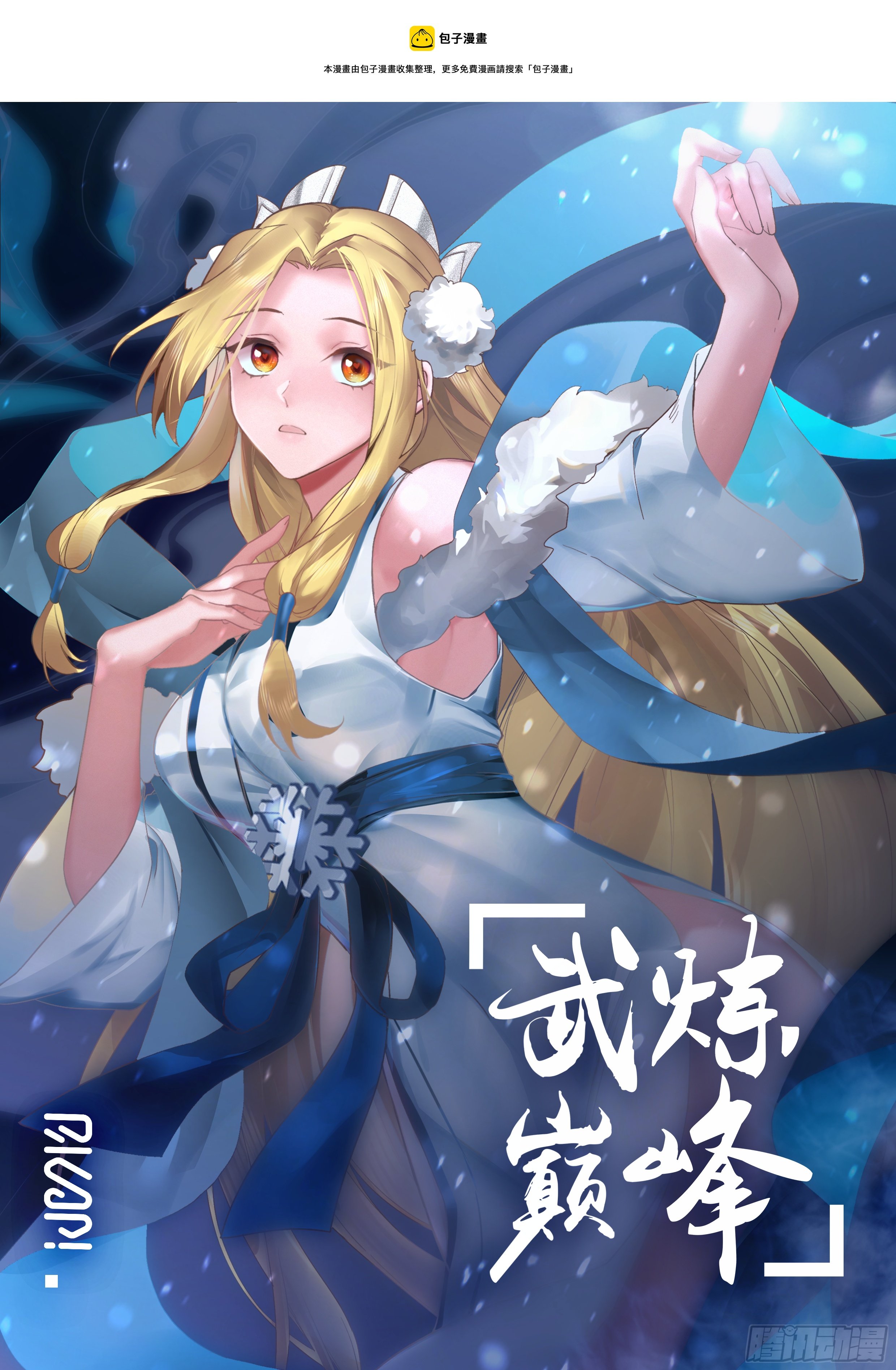 Steamed Bun

WAP!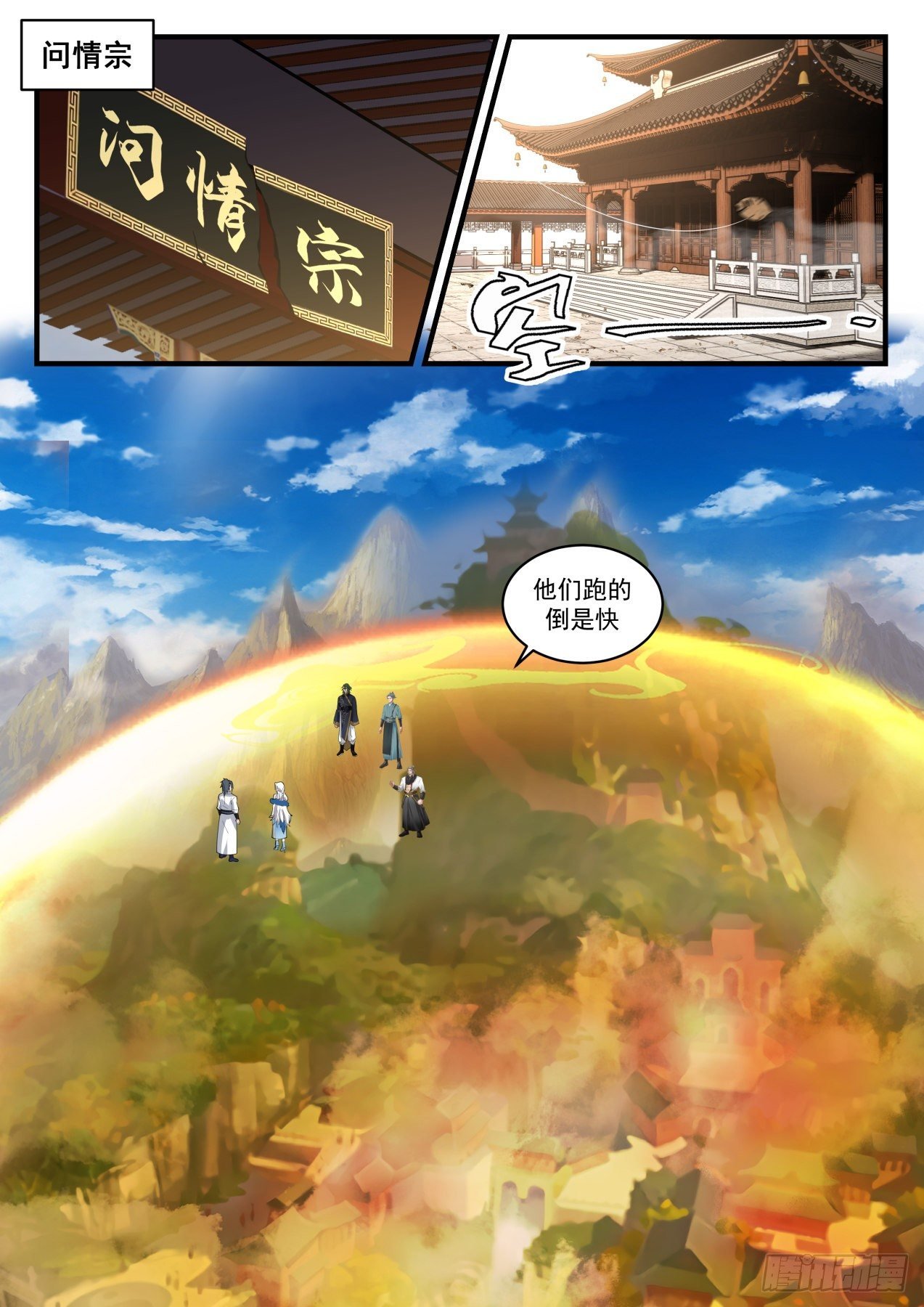 ?..Arranged by Young Master?

Senior Bingyun, are you kidding me?

Um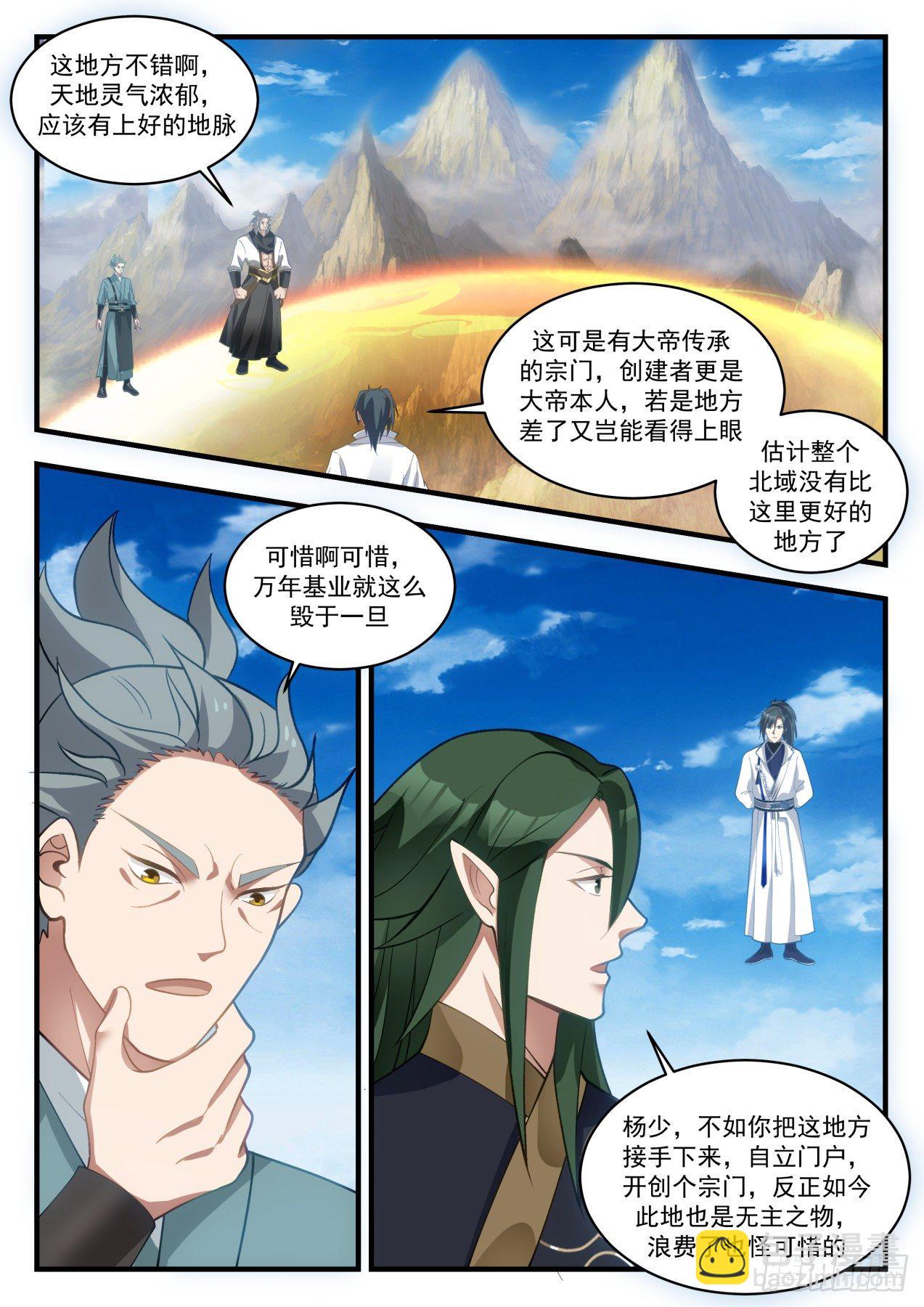 Forget it, the explanation is useless, senior, how about the casualties?

Thousands of disciples died and more than half were injured

But it's a happy ending, thanks to you and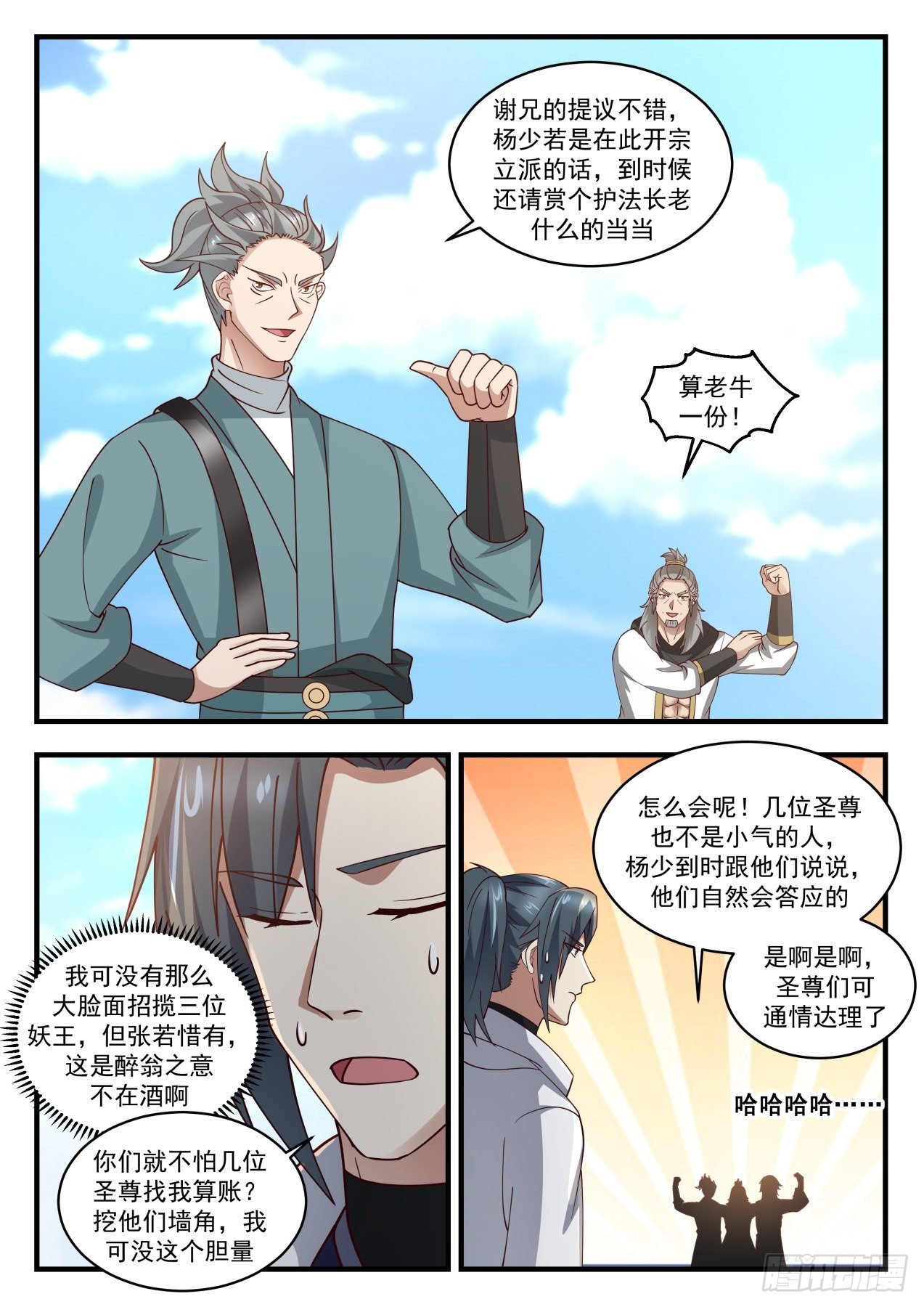 After coming to the star world for so many years, I have been living in no fixed place, and I have nothing to do by myself. If those people from the dark star are taken over in the future, where will they go?

There are also Chiyue Guizu and others, they can't be kept in the Qianye Sect all the time. It's not bad to prepare a place to stay early? . . .

Lets see

Let's go, go ahead and see what's in there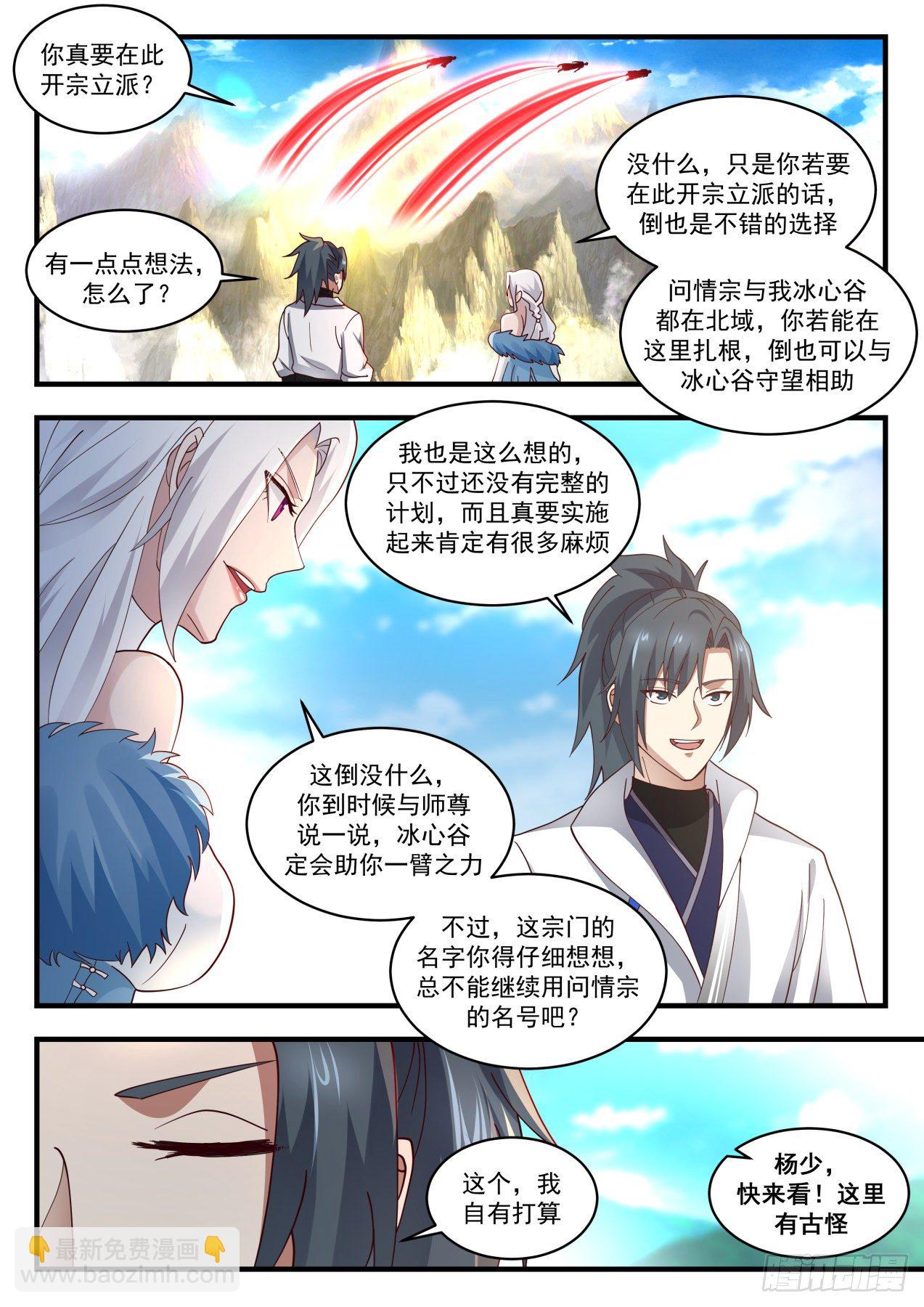 Do you really want to start a sect here?

It's nothing, but if you want to start a sect here, it's a good choice. Ask Qingzong and I, Bingxin Valley, are both in the Northern Territory. If you can take root here, you can also help Bingxin Valley.

Have a little idea, what's wrong?

I thought so too, but there is no complete plan yet, and there must be a lot of trouble to implement it

It's nothing, you can talk to your master when the time comes, Bingxingu will definitely help you

However, you have to think carefully about the name of this sect, and you can't continue to use the name of Qingqing Sect, right?

Young Master, come and see! There's weird

This is my plan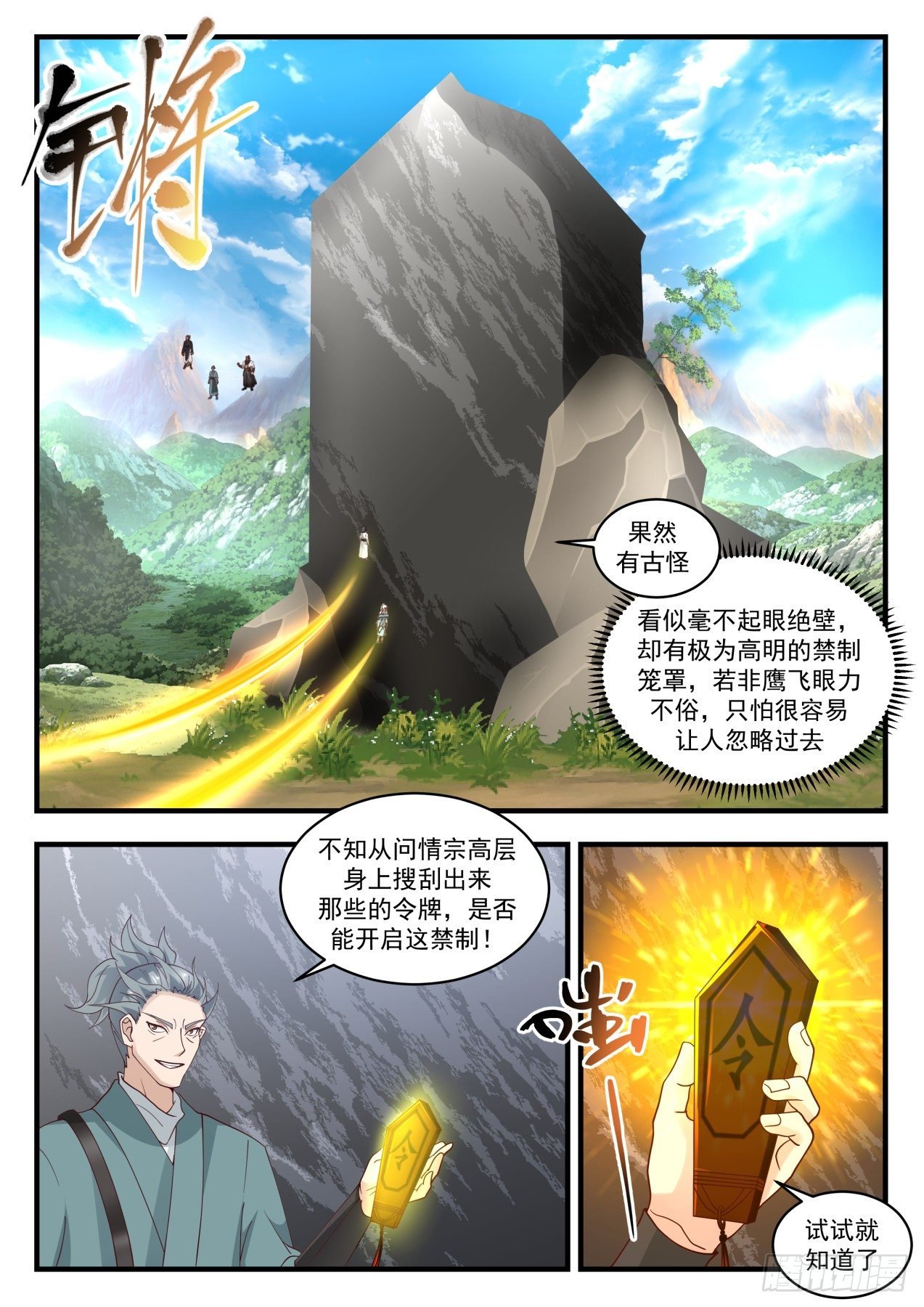 Sure enough, there are strange and seemingly unremarkable cliffs, but they are covered with extremely clever restrictions. If Yingfei's eyesight is not good, I am afraid that it is easy for people to ignore the past.

I don't know if the tokens that were scavenged from the top officials of the Inquisition Sect would be able to open this ban!

Try it, and then you'll know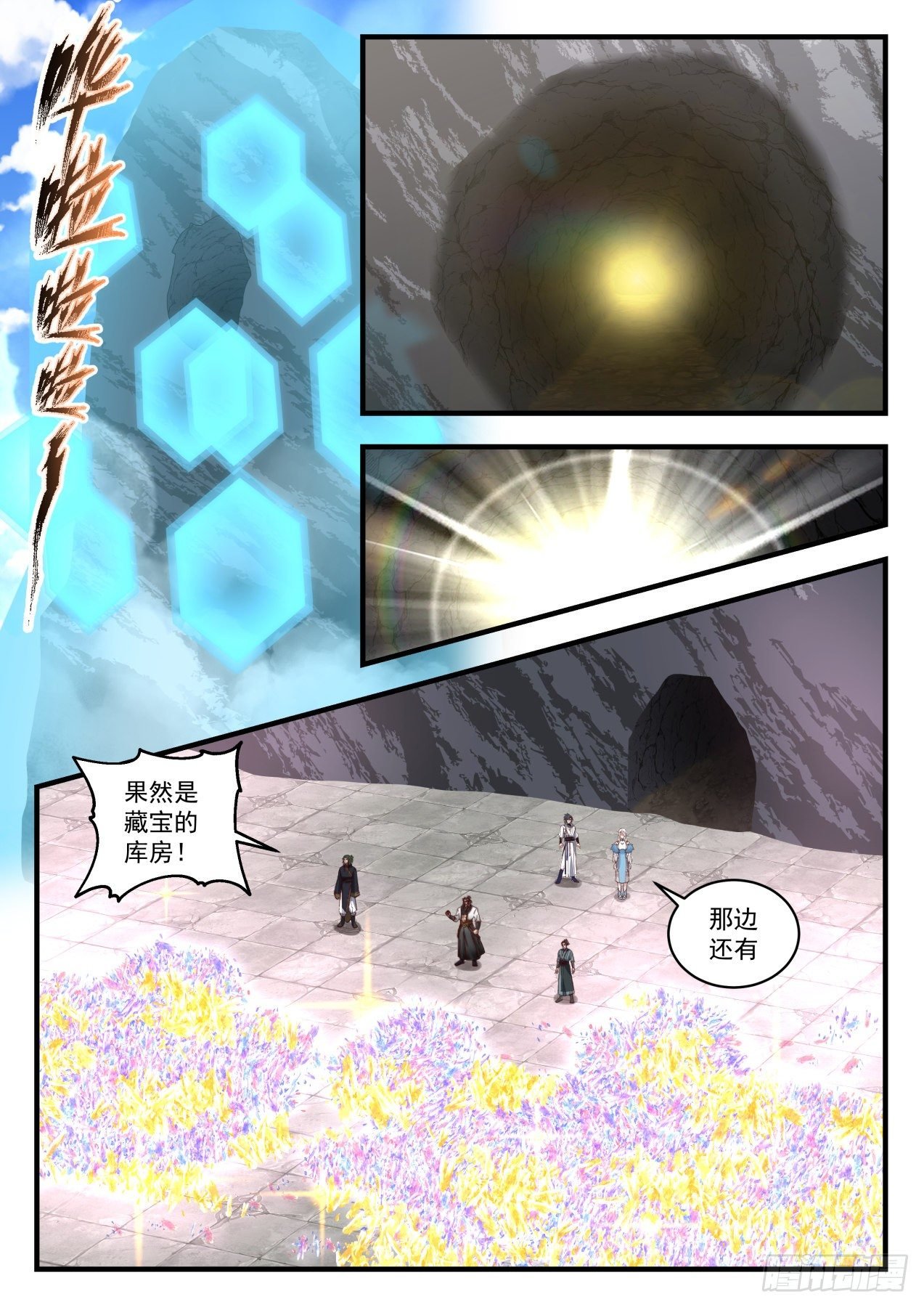 It really is a treasure house!

over there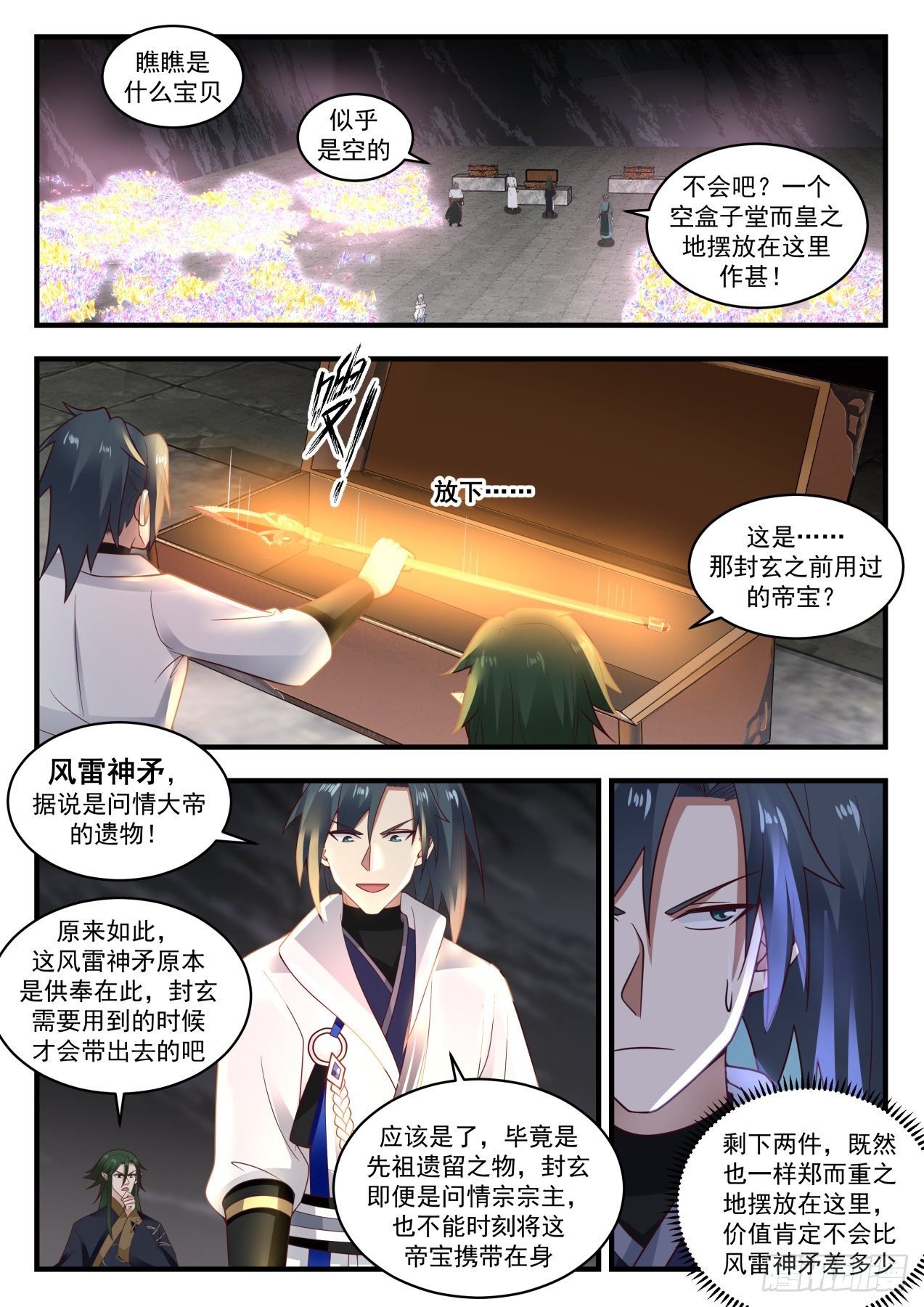 look what baby

seems to be empty

No way? Why is an empty box placed here in a grand manner!

lay down

This is?.. that Emperor Treasure that Feng Xuan used before?

风雷神矛据说是问情大帝的遗物!原来如此,这风雷神矛原本是供奉在此,封玄需要用到的时候才会带出去的吧

应该是了,毕竟是先祖遗留之物,封玄即便是问情宗宗主,也不能时刻将这帝宝携带在身

剩下两件,既然也一样郑而重之地摆放在这里,价值肯定不会比风雷神矛差多少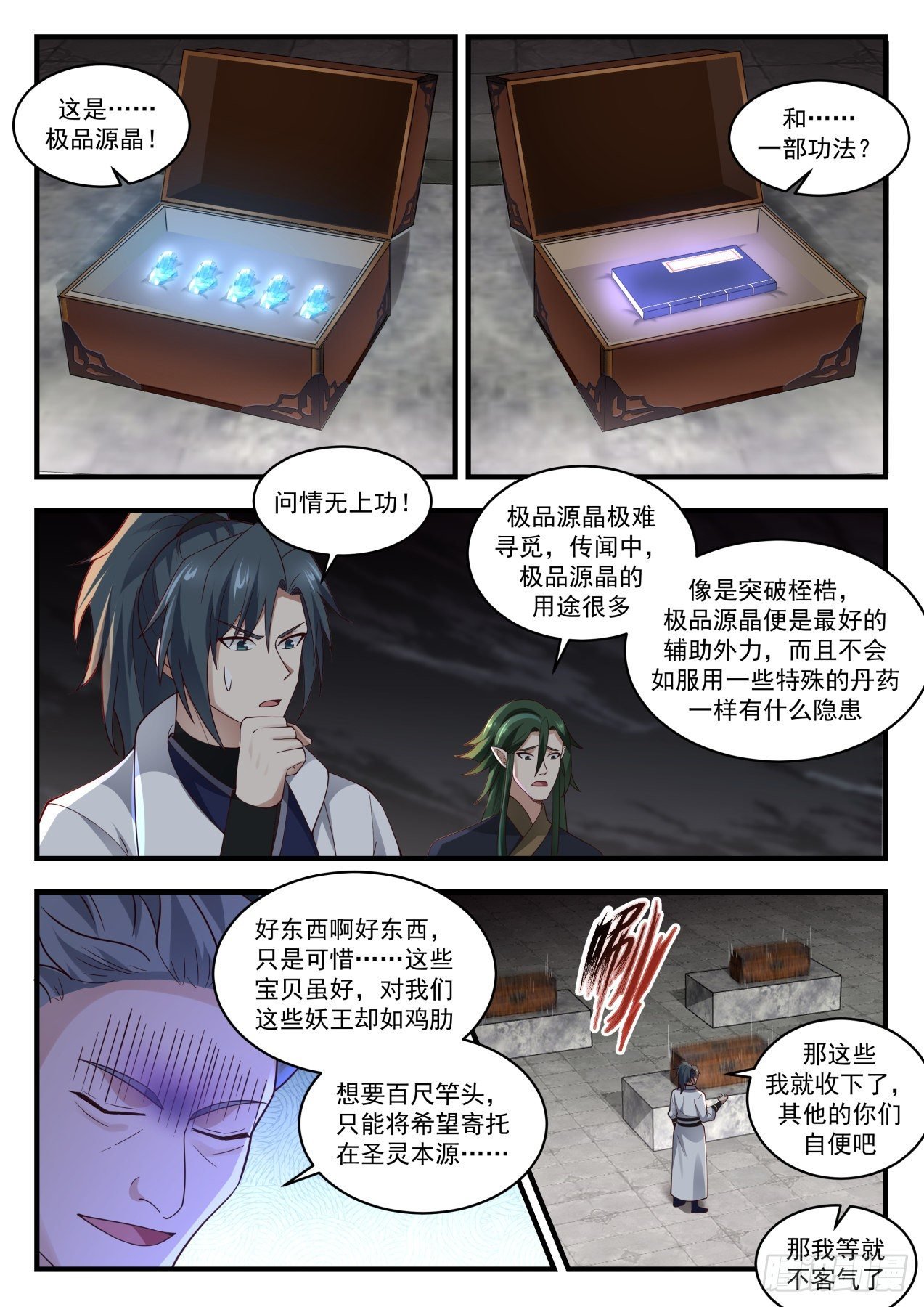 这是..极品源晶!

和?….部功法?

问情无上功!

极品源晶极难寻觅,传闻中,极品源晶的用途很多

像是突破栓桔,极品源晶便是最好的辅助外力,而且不会如服用一些特殊的丹药一样有什么隐患

好东西啊好东西,只是可惜??这些宝贝虽好,对我们这些妖王却如鸡肋

那这些我就收下了,其他的你们自便吧

想要百尺竿头,只能将希望寄托在圣灵本源?··.

那我等就不客气了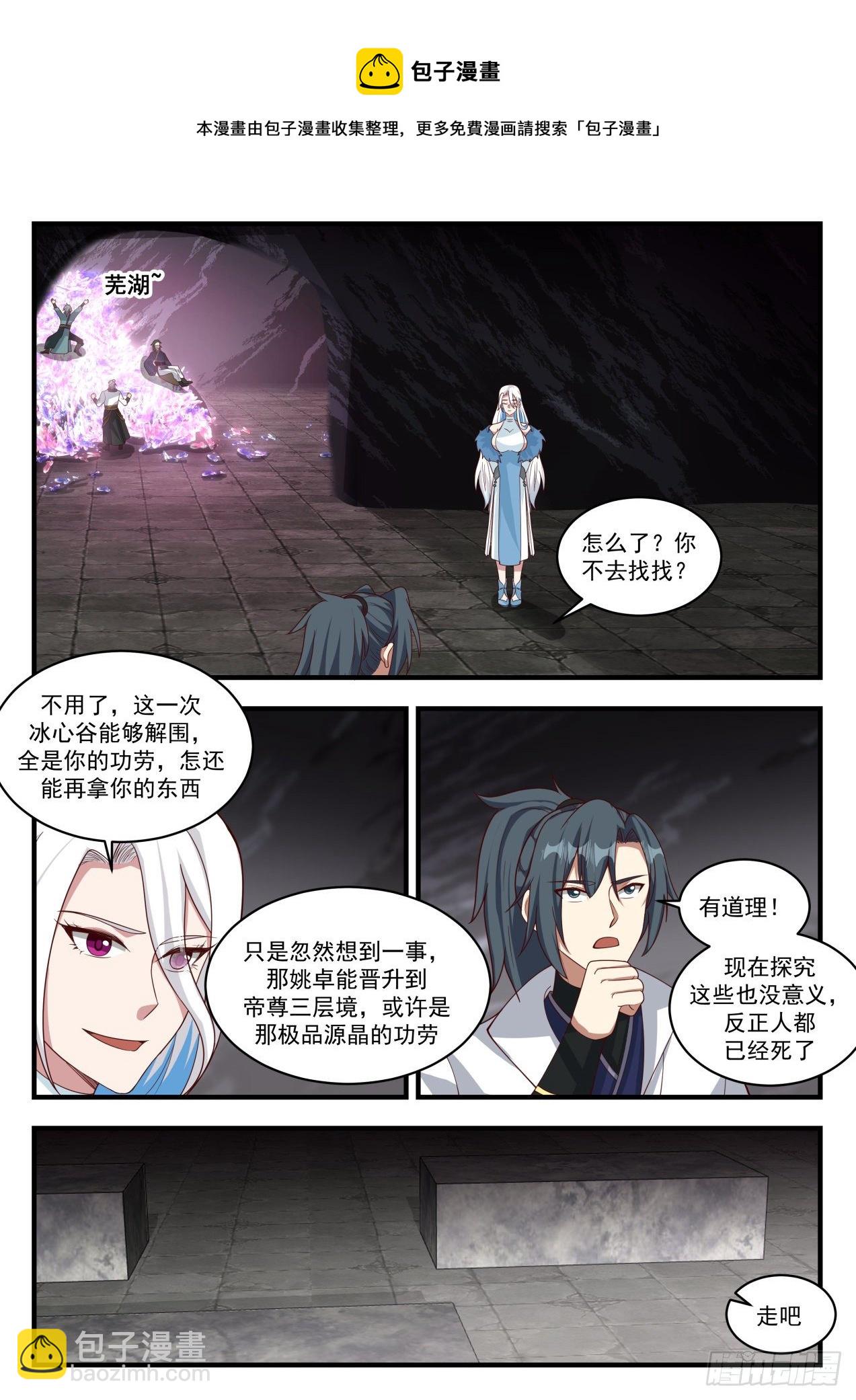 包子漫書

本漫畫由包子漫收集整理,更多免费漫画请搜索「包子漫

芜湖

怎么了?你不去找找?

不用了,这一次冰心谷能够解围,全是你的功劳,怎还能再拿你的东西

有道理!现在探究这些也没意义,反正人都已经死了

只是忽然想到一事那姚卓能晋升到帝尊三层境,或许是那极品源晶的功劳

走吧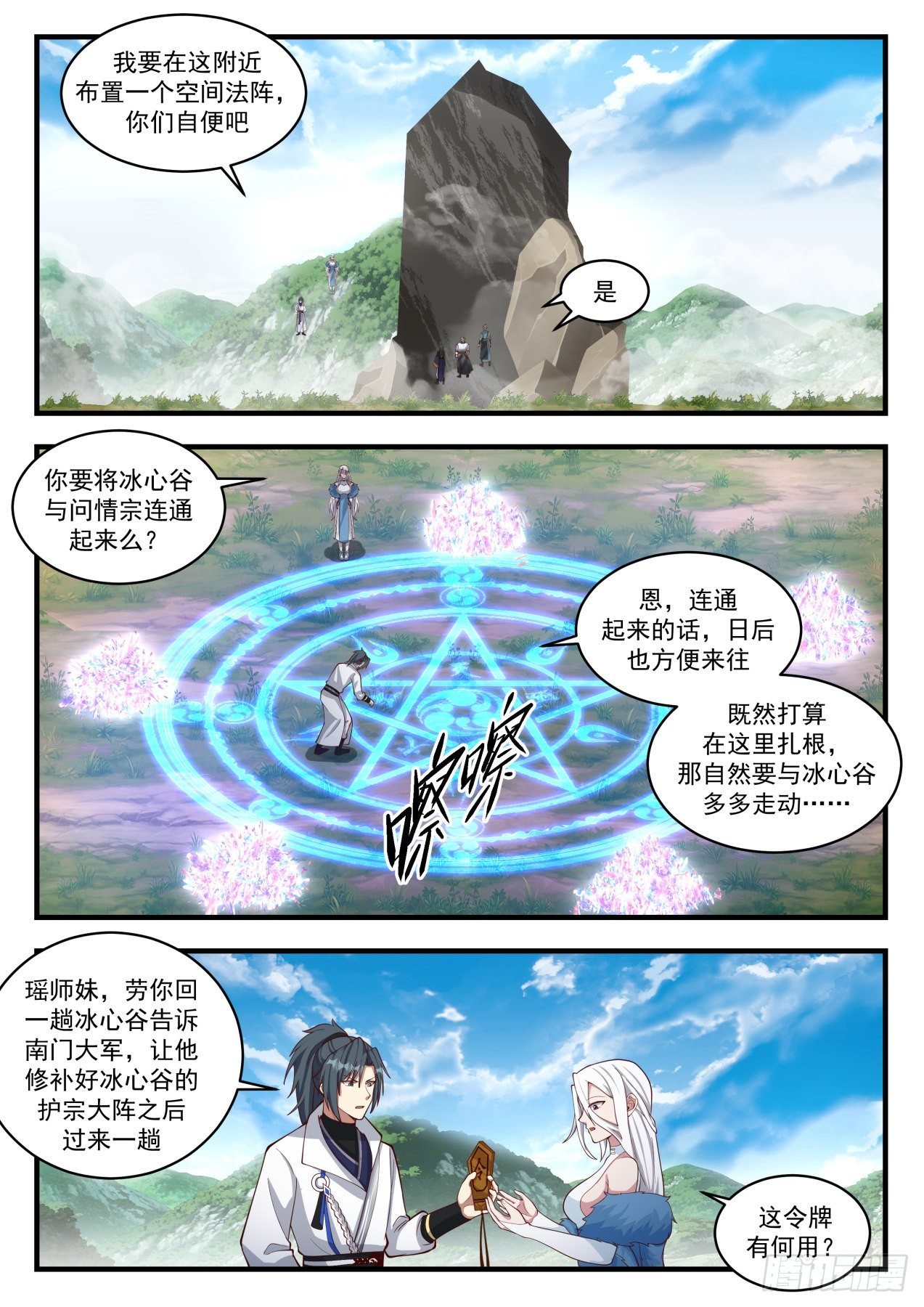 我要在这附近布置一个空间法阵,你们自便吧

是

你要将冰心谷与问情宗连通起来么?

恩,连通起来的话,日后也方便来往

既然打算在这里扎根,那自然要与冰心谷多多走动??

瑶师妹,劳你回一趟冰心谷告诉南门大军,让他修补好冰心谷的护宗大阵之后过来一趟

这令牌有何用?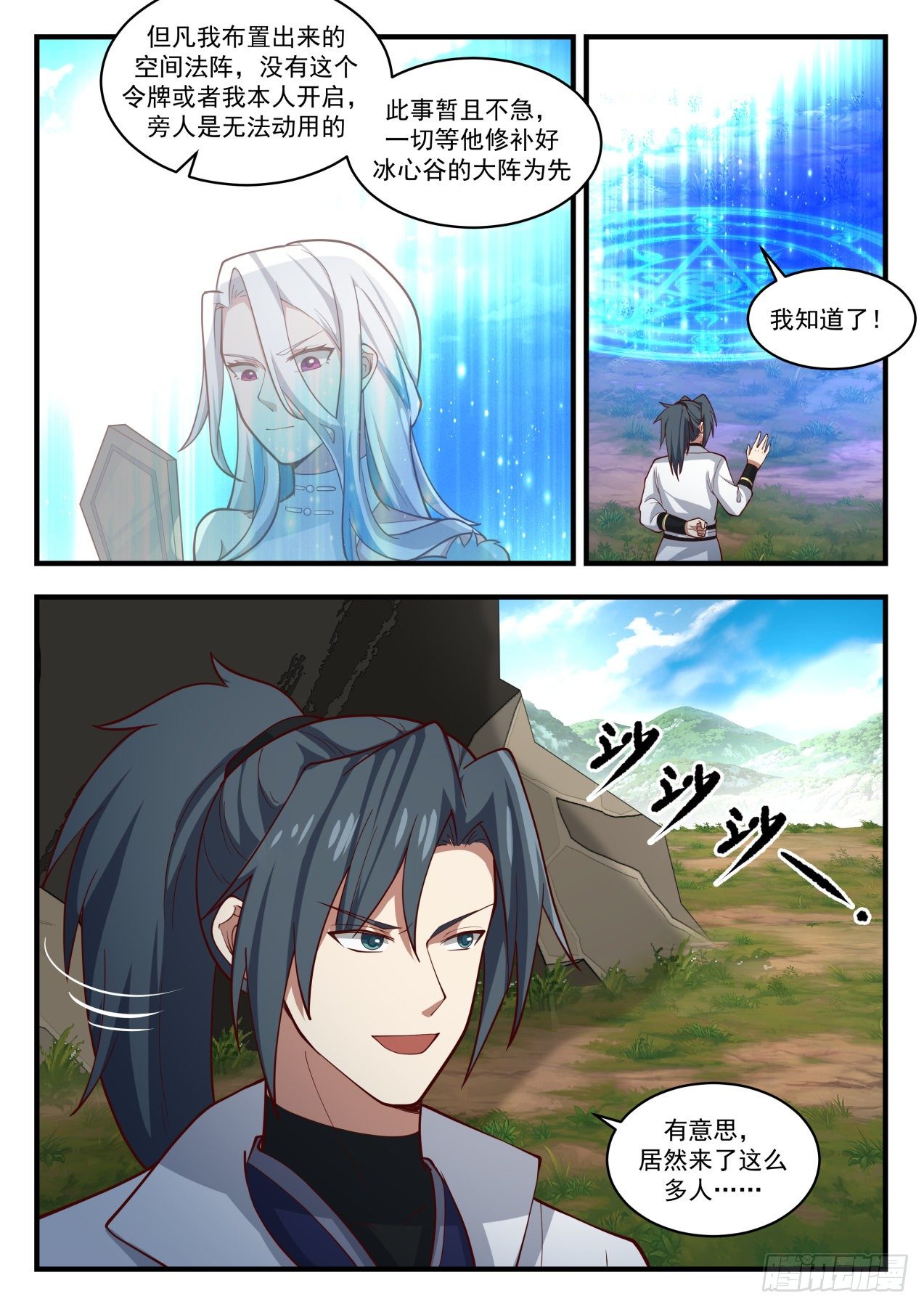 但凡我布置出来的空间法阵,没有这个令牌或者我本人开启,旁人是无法动用的

此事暂且不急,一切等他修补好冰心谷的大阵为先

我知道了!

有意思,居然来了这么多人"..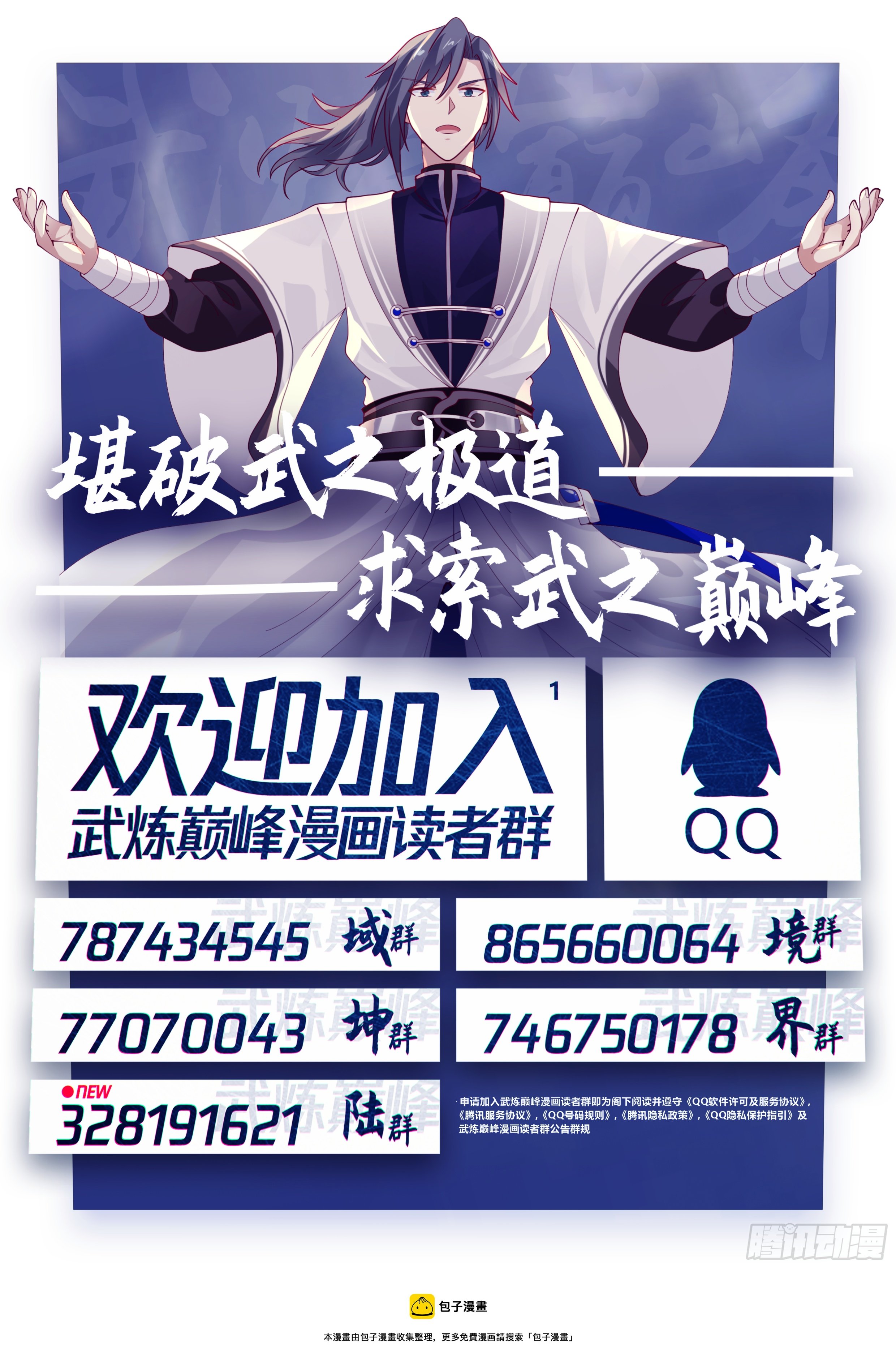 没想到来晚一步,问情宗护宗大阵已破,连万年招牌都被人打烂了…

有人从里面走出来了,该不会是问情宗的强者吧?

问情宗宗主以下,高层尽墨,就算有人逃过一劫,又怎可能返回宗门

依我看,这人定也是来打秋风的,只不过比我们先一步到此地,而且?…定有收获!

本座飞元阁阁主李庆远,不知小兄弟如何称呼?