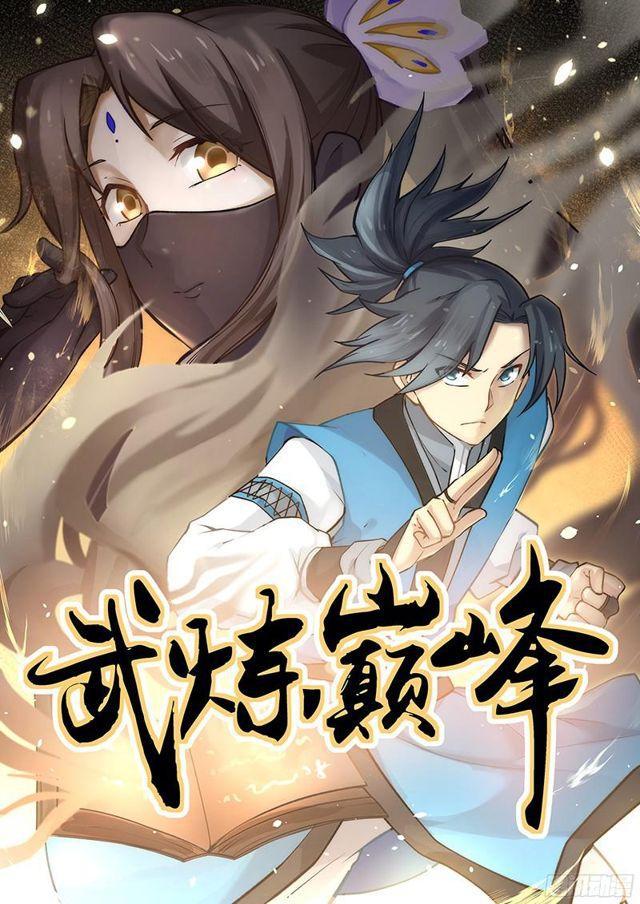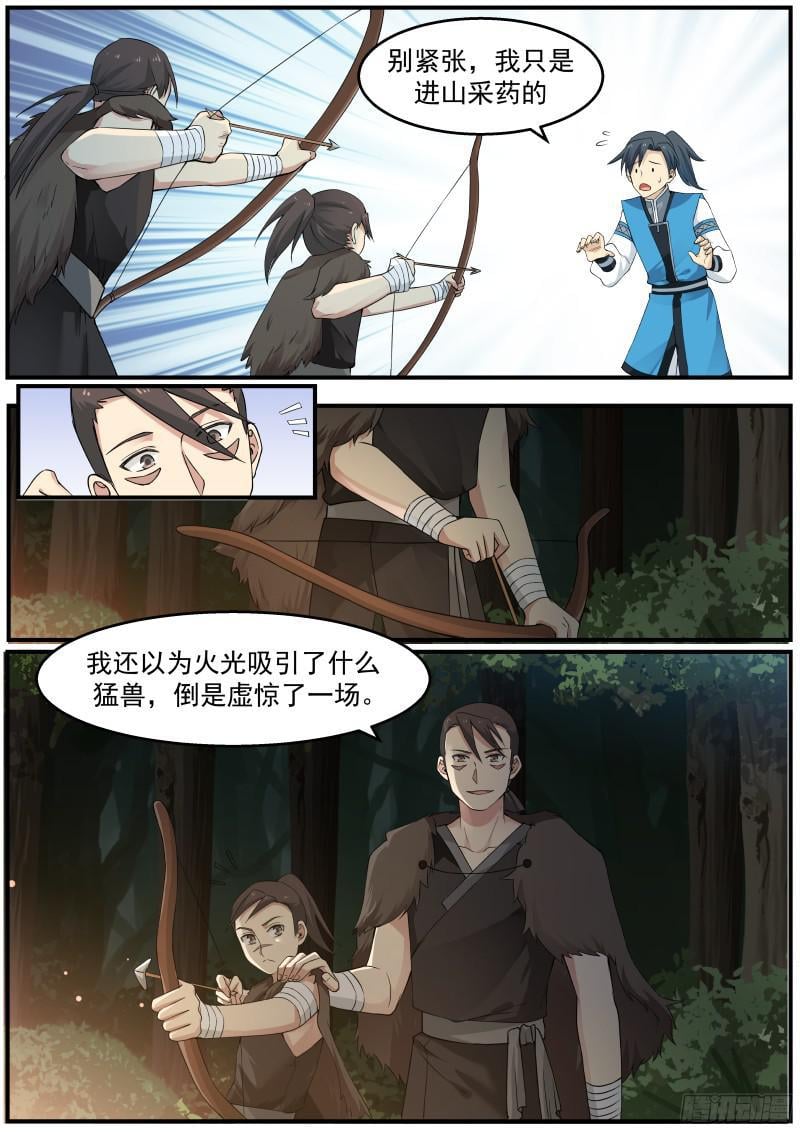 very hungry.

I thought I could hunt some game today, but I didn't think I didn't even encounter a rabbit

If I knew it earlier, I would make more rice balls with me…

If there is no shop in front of the village, where can I find food?

Have a cigarette?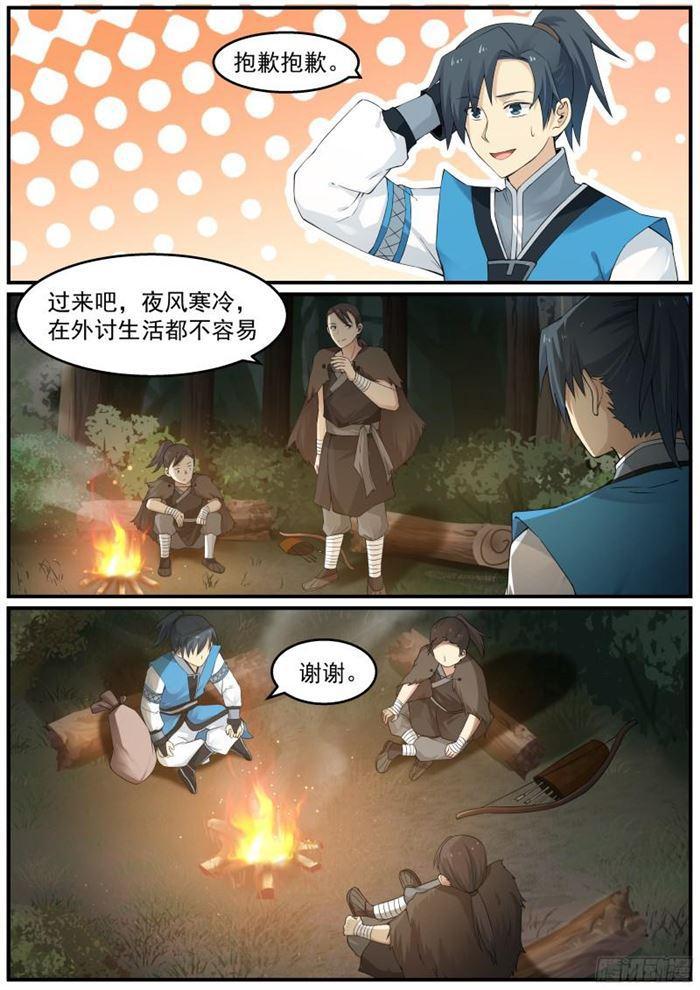 Sorry sorry.

Come here, the night wind is cold, it's not easy to live outside

thanks.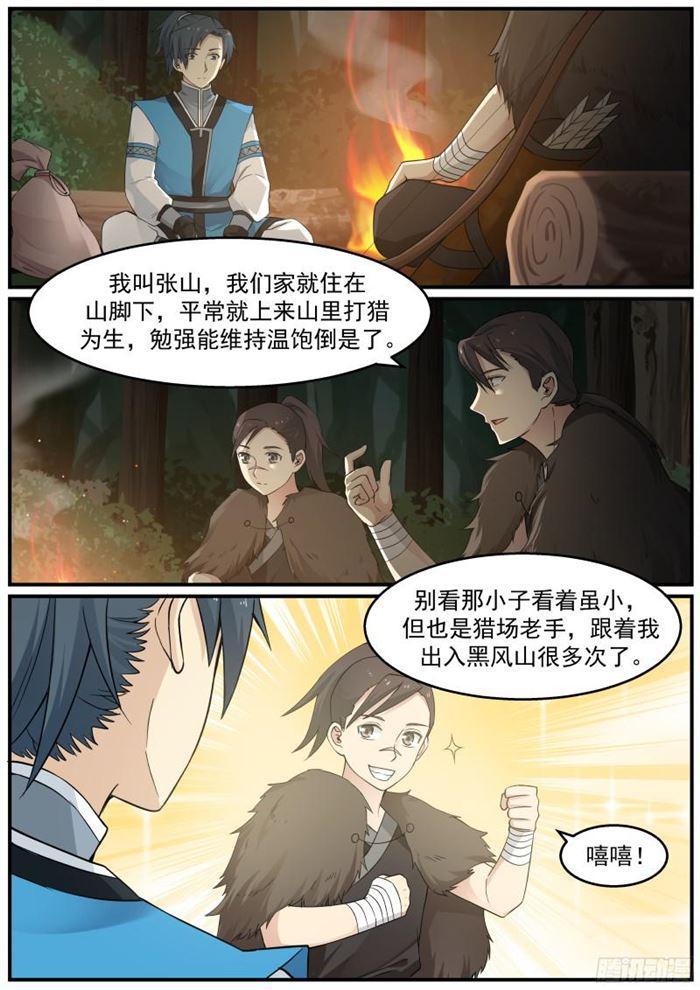 My name is Zhang Shan. Our family lives at the foot of the mountain. We usually hunt in the mountains to make a living.

Don't look at that kid, he looks small, but he is also a veteran of the hunting grounds, and has followed me in and out of the Black Wind Mountain many times.

whee!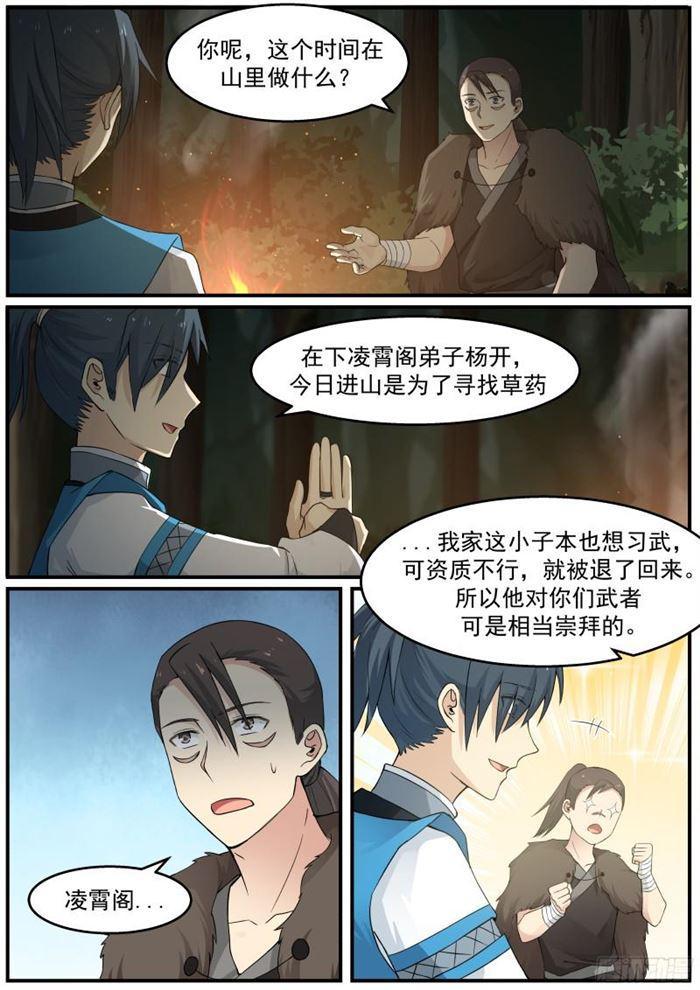 What about you, what are you doing in the mountains this time?

Yang Kai, a disciple of the Lower High Heaven Pavilion, entered the mountain today to find herbs

This kid in my family also wanted to practice martial arts, but he was not qualified, so he was sent back. So he admires you warriors quite a lot.

The Tower of Heaven.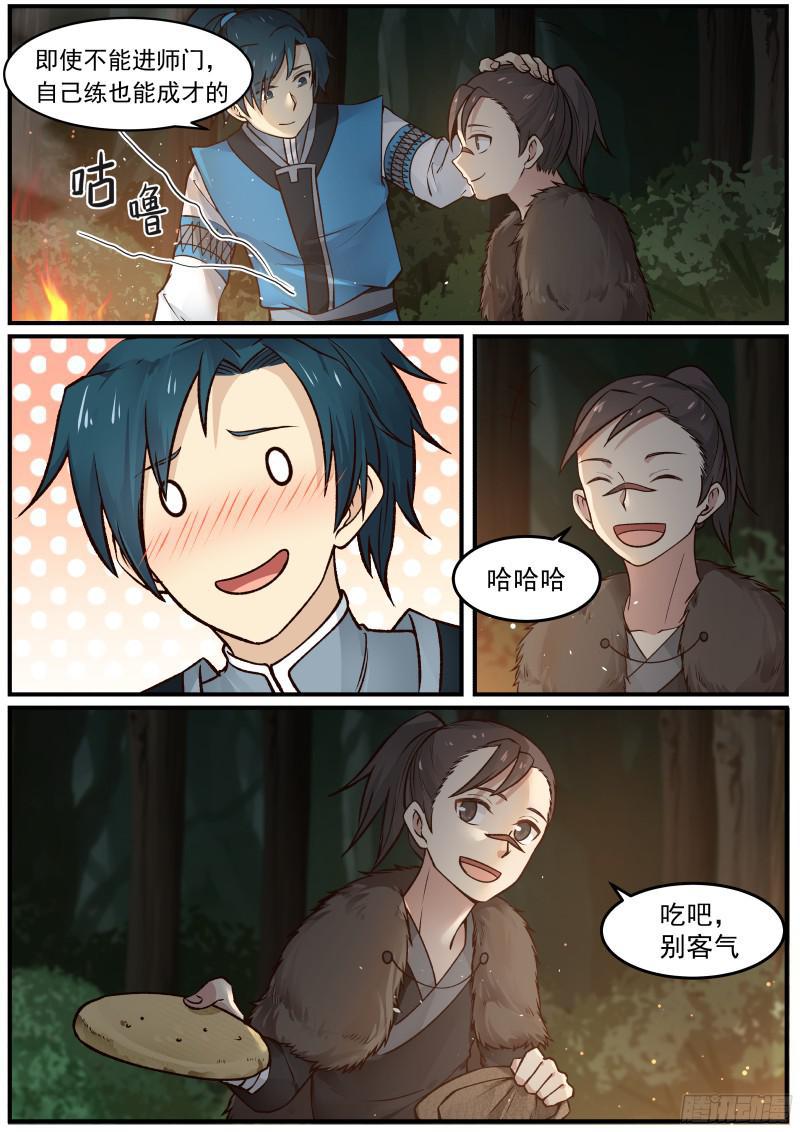 Even if you can't get into a teacher's door, you can become a talent by practicing by yourself.

Hahaha

eat it, you're welcome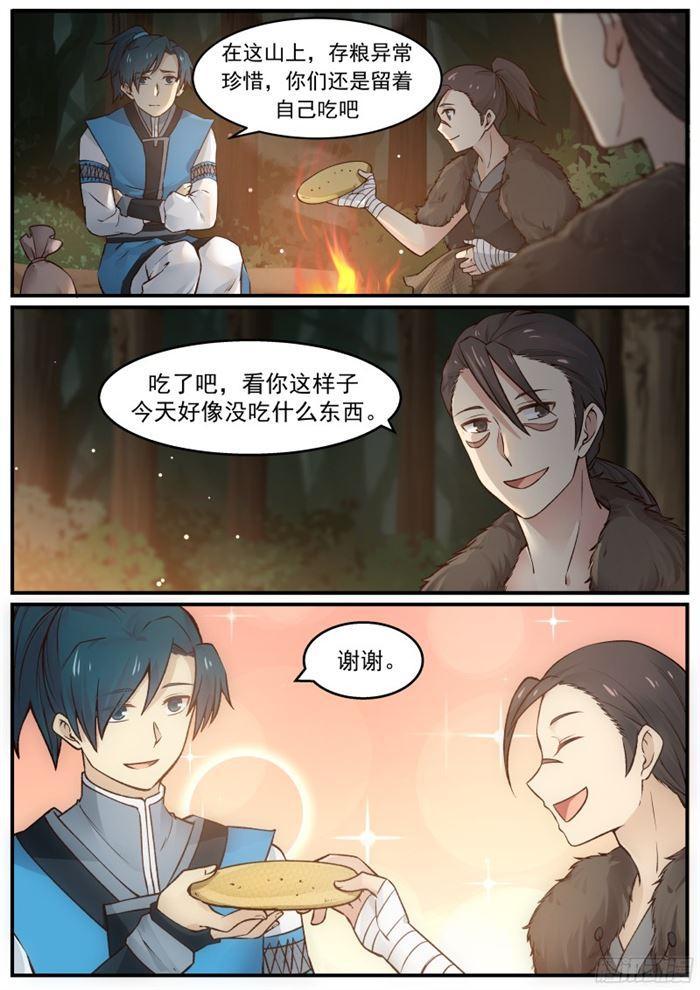 On this mountain, food is very precious, so you should keep it for yourself.

Eat it, it looks like you haven't eaten anything today

thanks.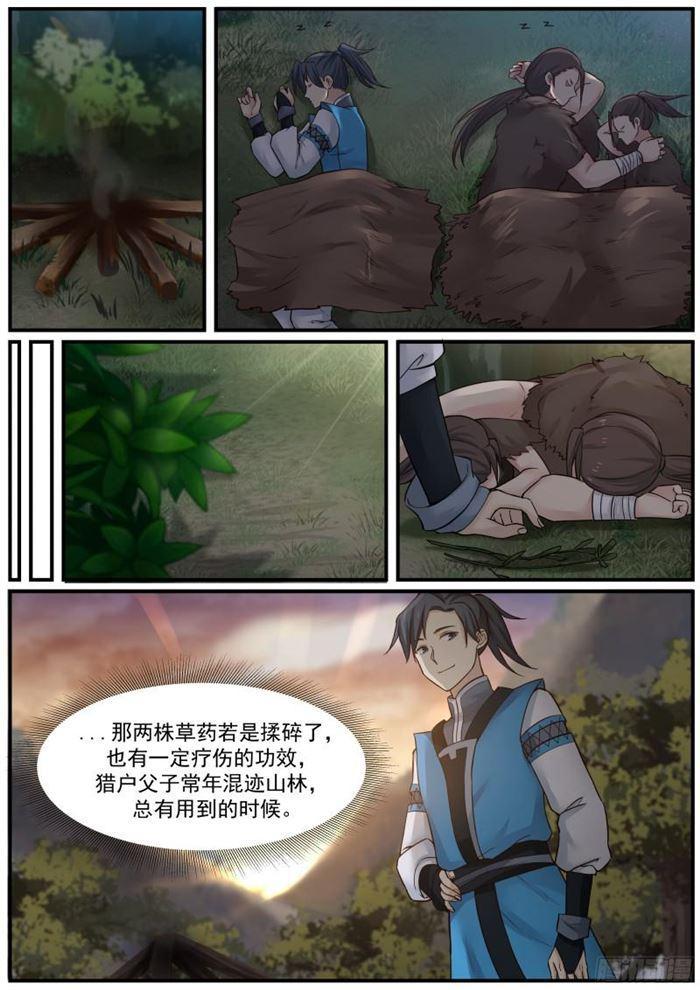 If the two herbs are smashed, they will also have a certain healing effect. The Orion father and son will always be useful when they roam the mountains and forests all year round.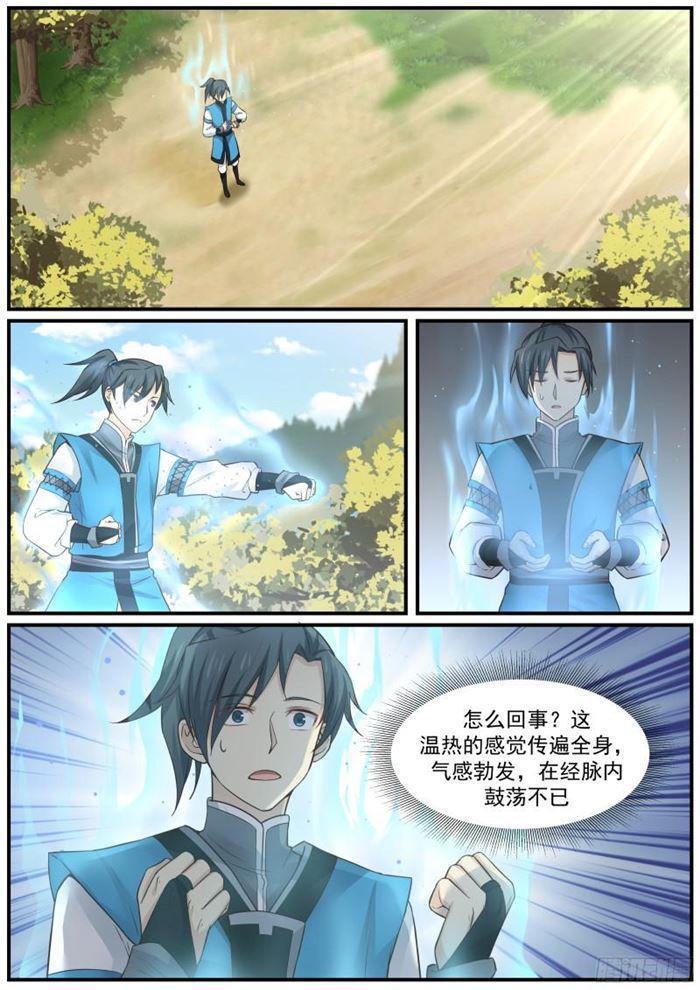 what happened? This warm feeling spread all over the body, the qi sensation was full of vitality, and it was bubbling in the meridians.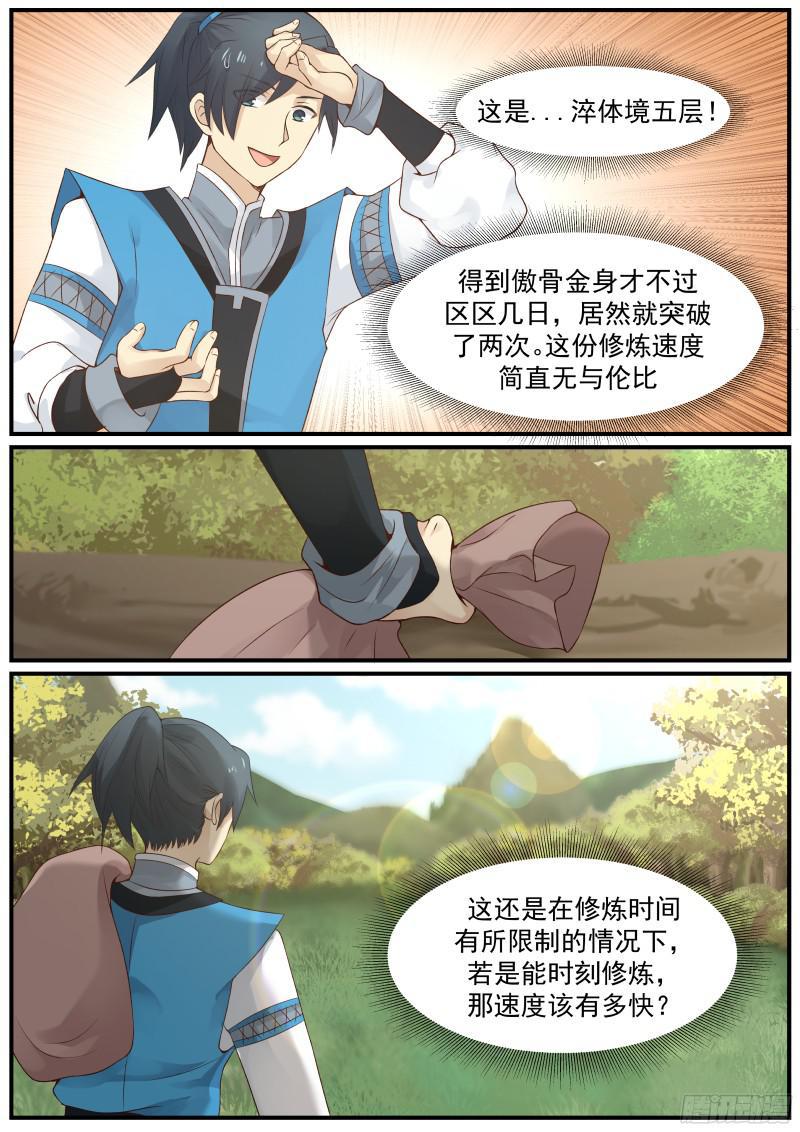 This is. .The fifth floor of the body!

It took only a few days to get the proud golden body, but he actually broke through twice. This training speed is unparalleled

This is still under the circumstance that the training time is limited. If you can practice all the time, how fast should you be?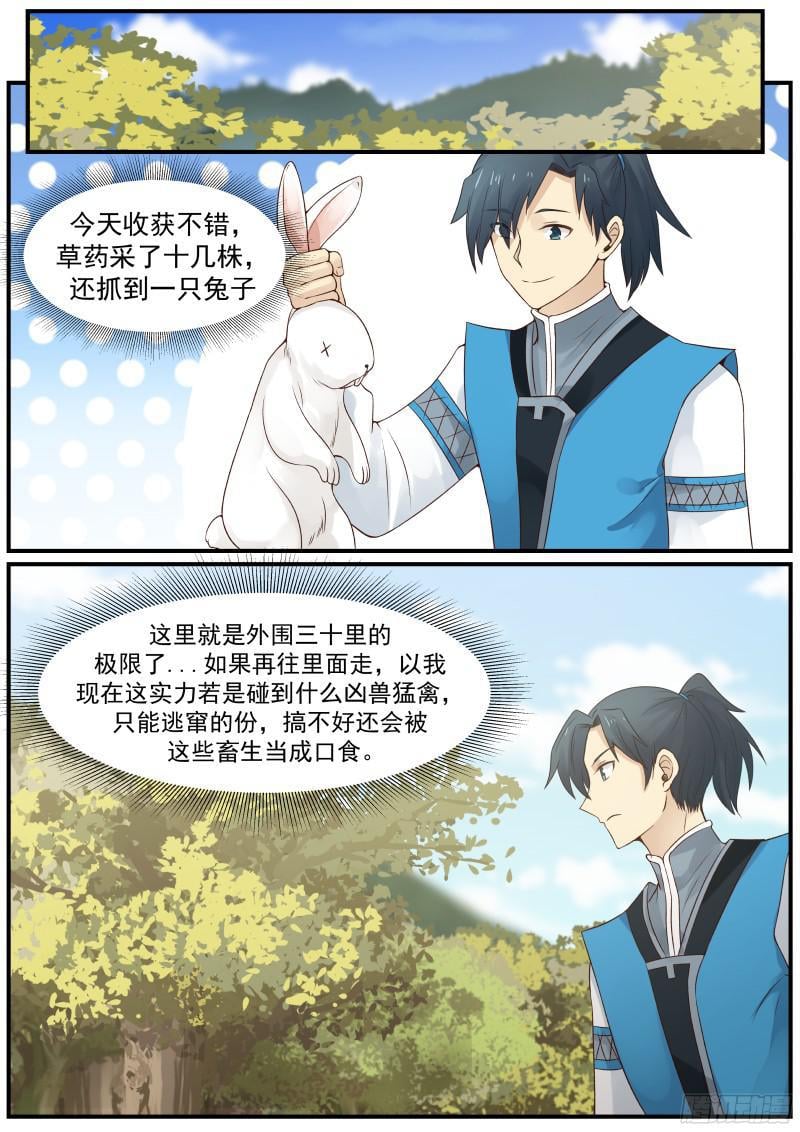 The harvest was good today. I picked a dozen herbs and caught a rabbit.

This is the limit of the outer thirty miles. , If I go further inside, with my current strength, if I encounter any ferocious beasts and raptors, I can only escape, or I will be eaten by these beasts.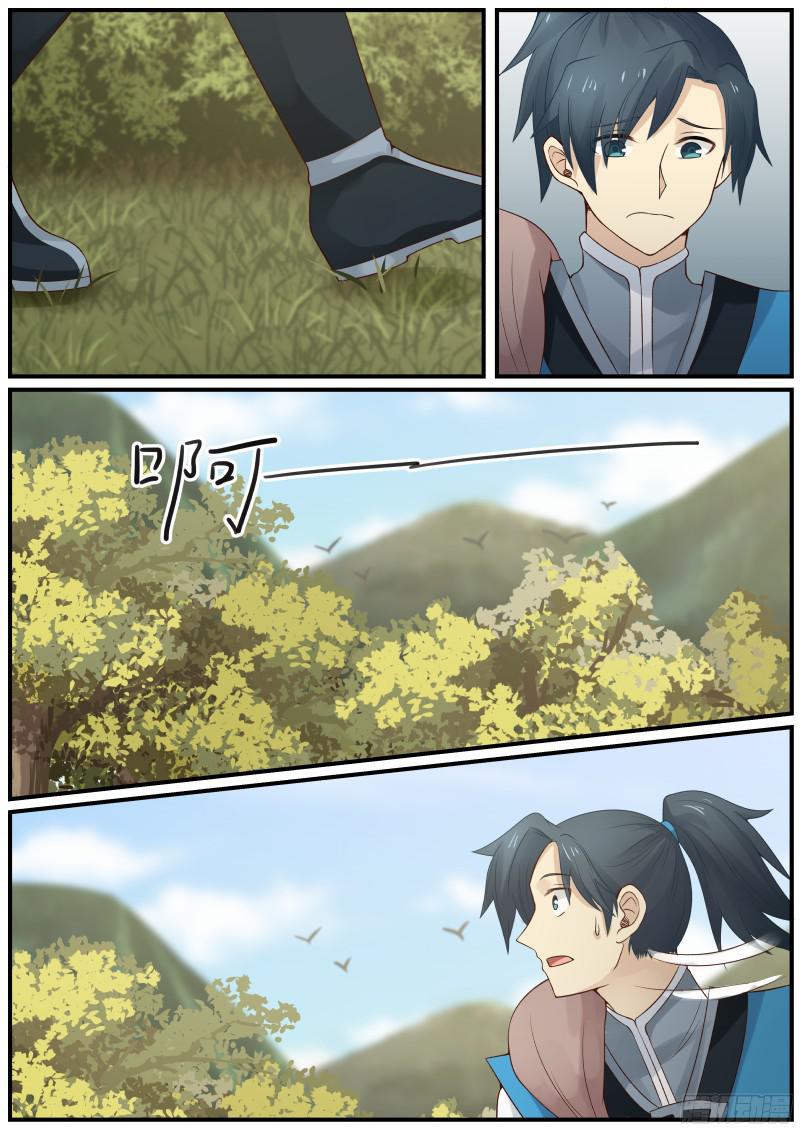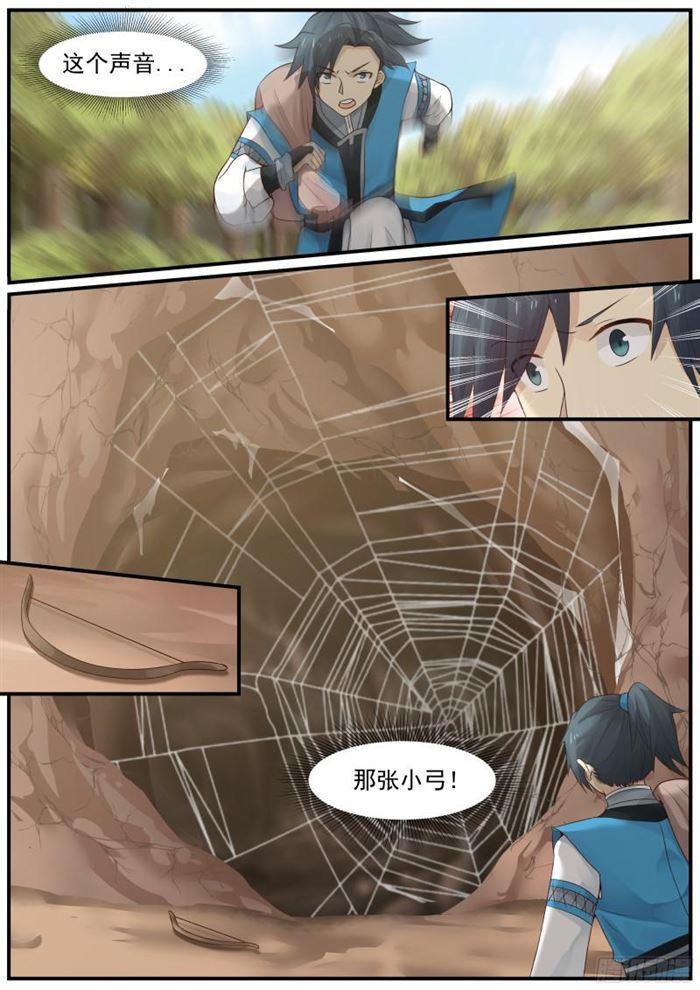 this voice

That little bow!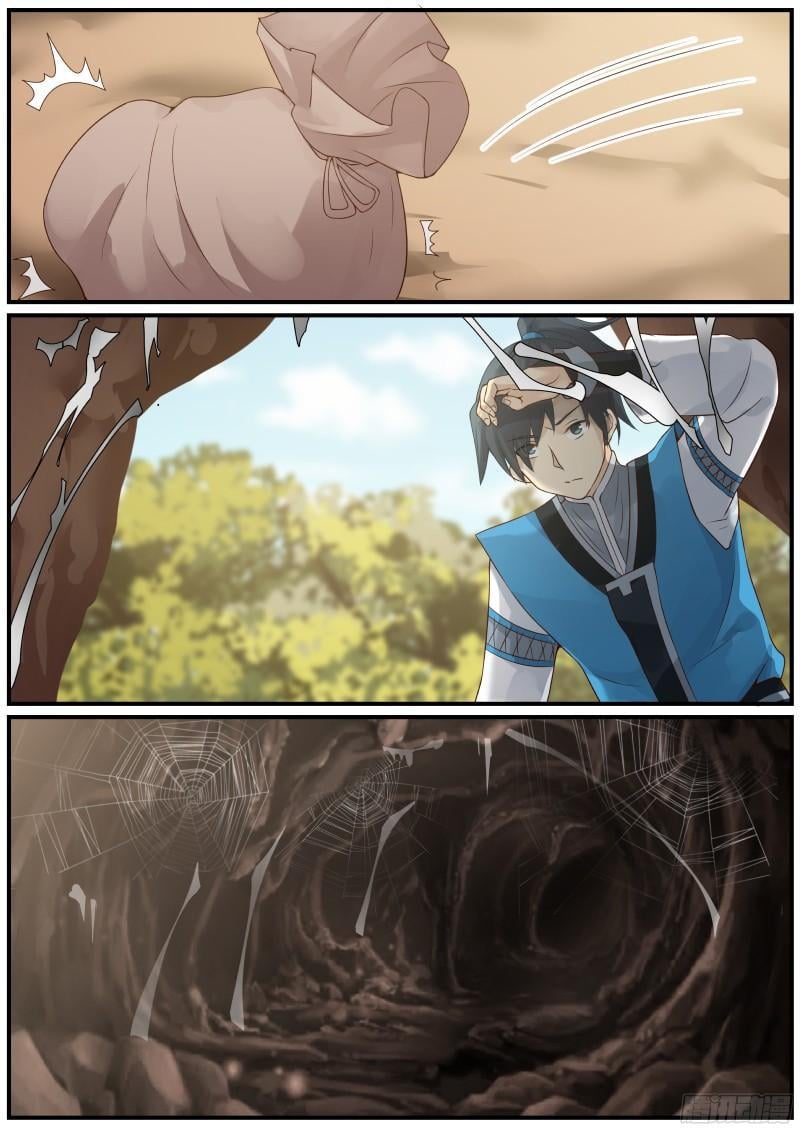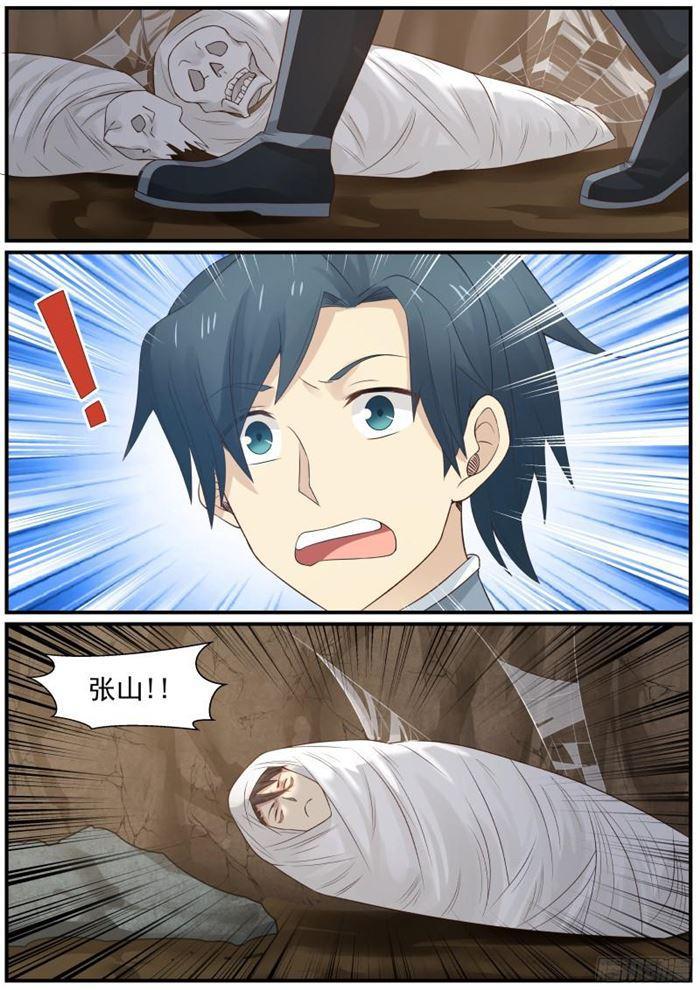 Zhang Shan! !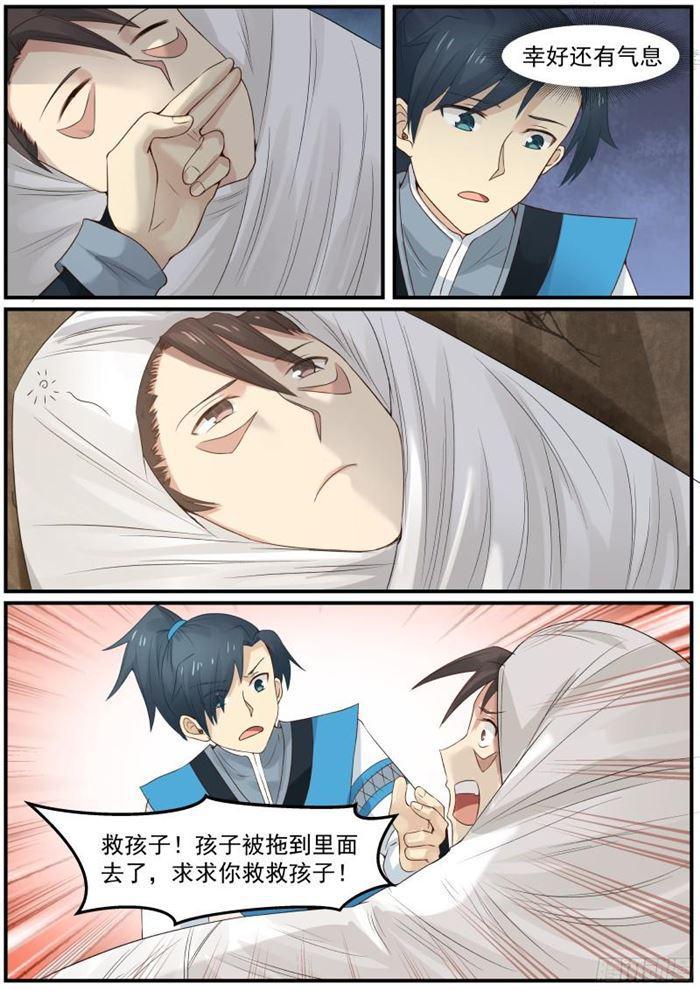 Fortunately, there is still breath

Save the child! The child was dragged inside, please save the child!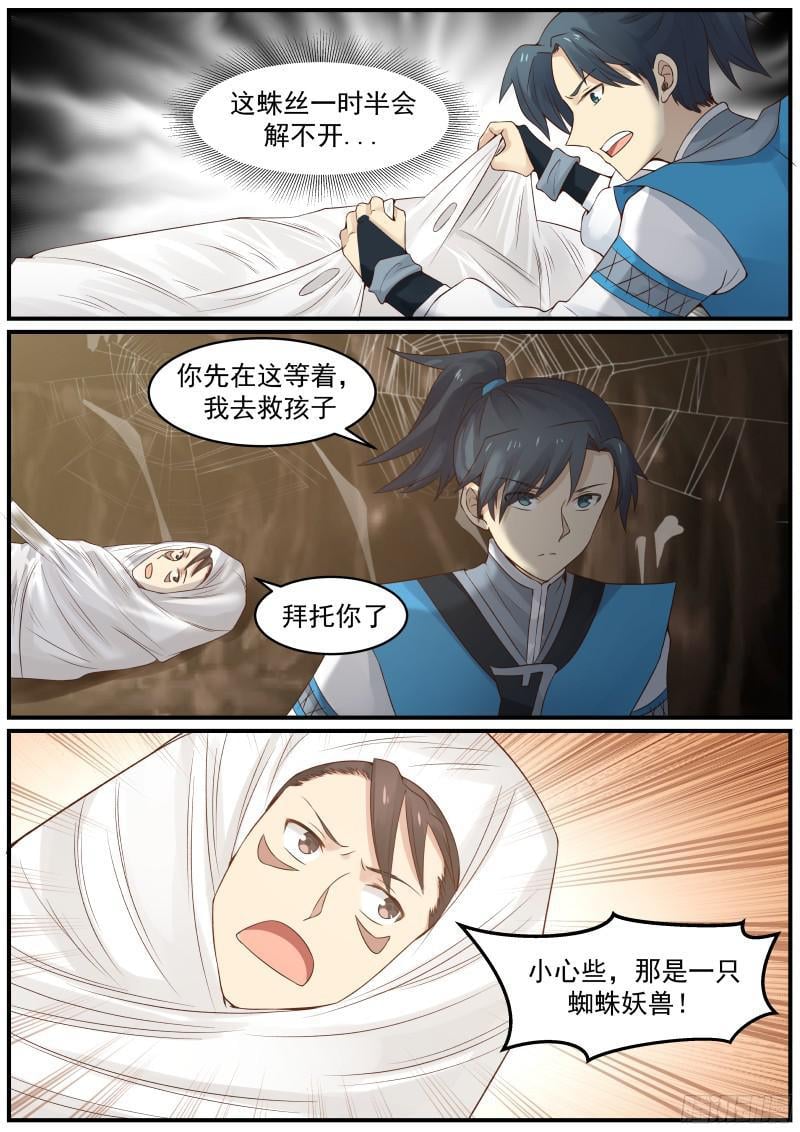 This cobweb won't be untied for a while…

You wait here first, I'll save the child

please

Be careful, it's a spider monster!