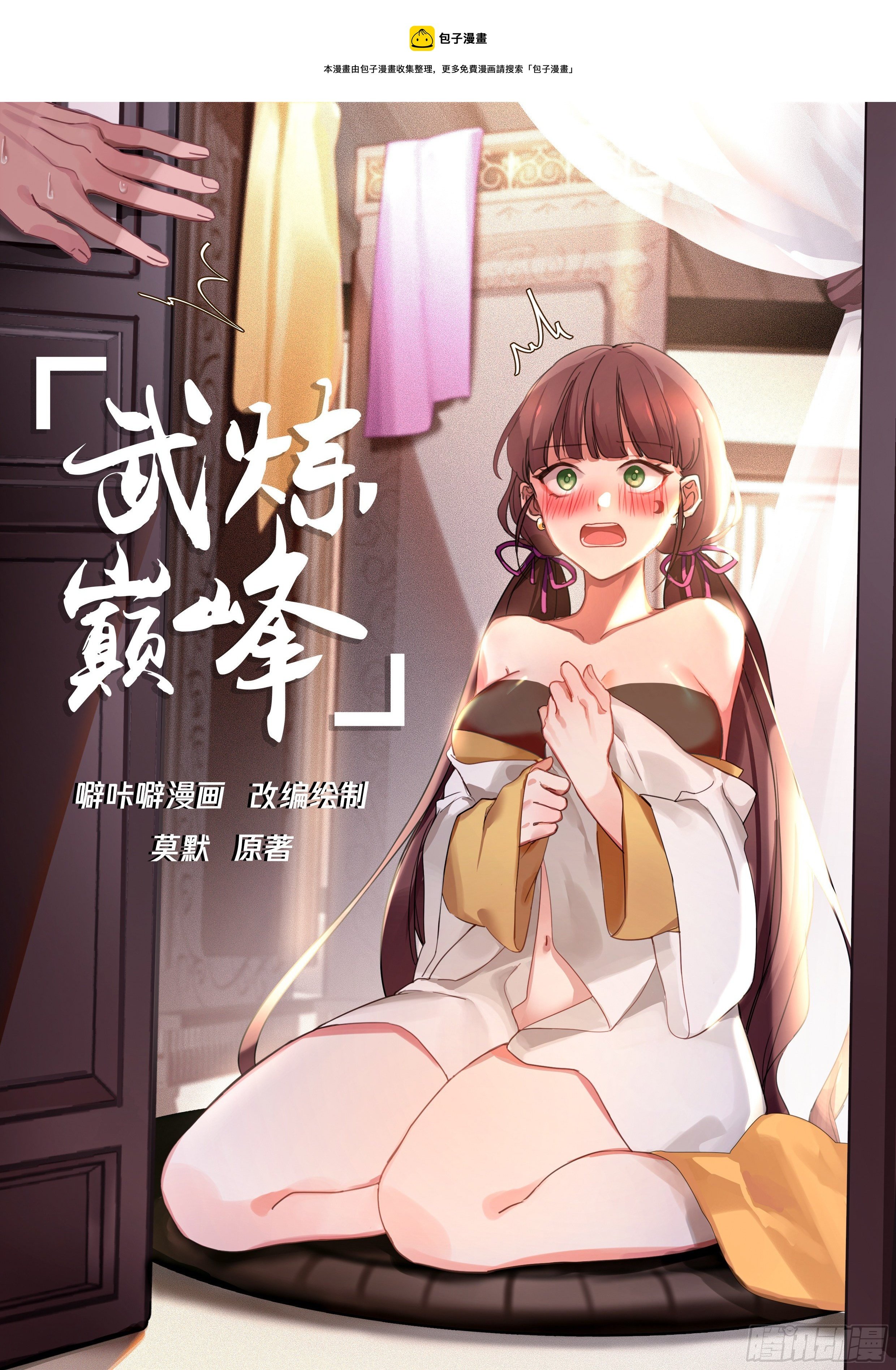 How is this possible??…Any martial artist will spend several years or tens of hundreds of years to convert his source power into Emperor Yuan after being promoted to the Emperor Venerable Realm

But I have just been promoted to Emperor Zun, why has all the source energy in my body been converted into Emperor Yuan?

Perhaps, it has something to do with the ordeal during promotion, or perhaps fighting with the two great emperors in the sea of ​​​​knowledge

Forget it, it's better to concentrate on treating Senior Duan's injury for now.

Taking so many healing elixir doesn't work

Never mind, a dead horse is a living horse doctor!

No, Senior Duan's deadline is approaching.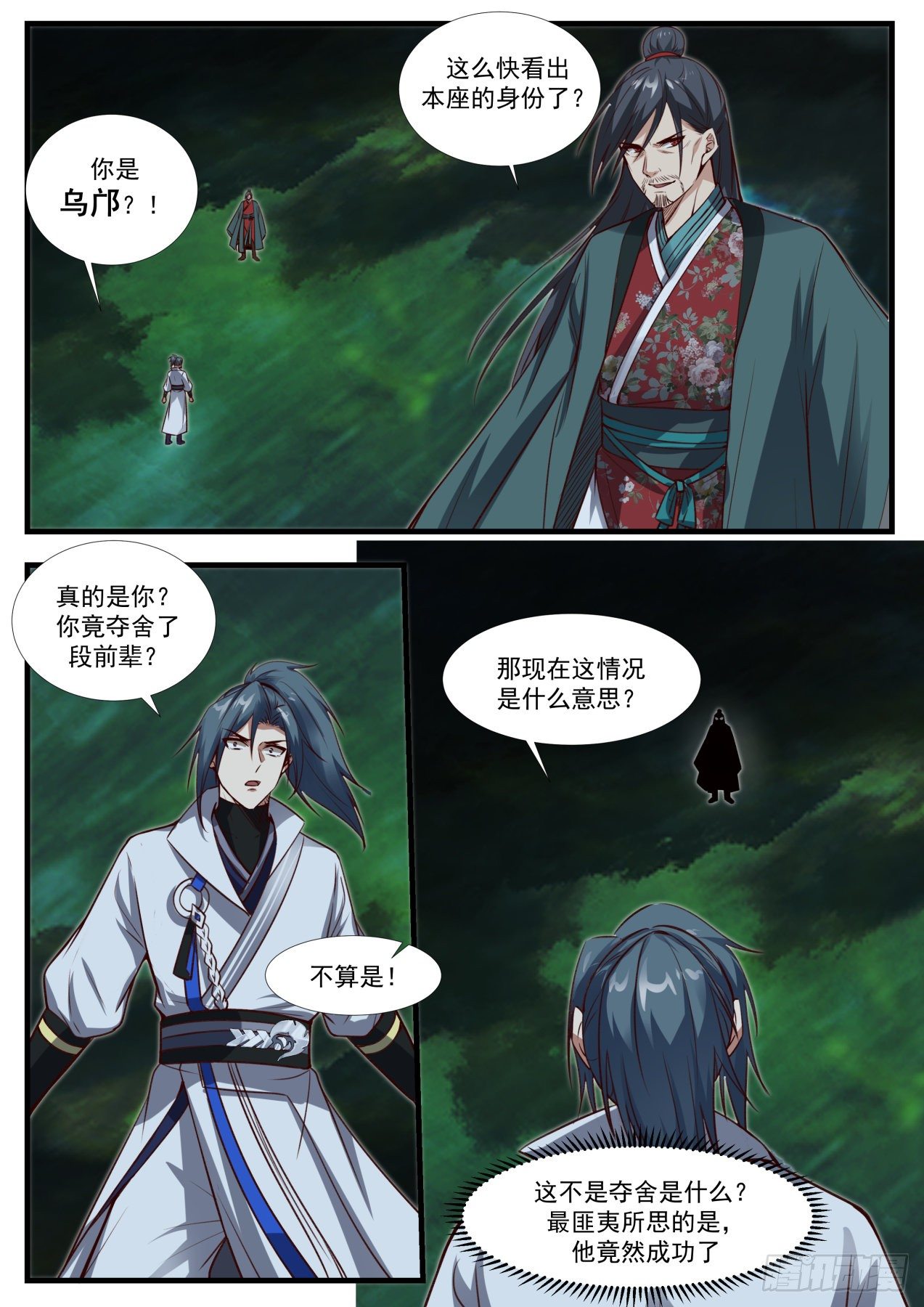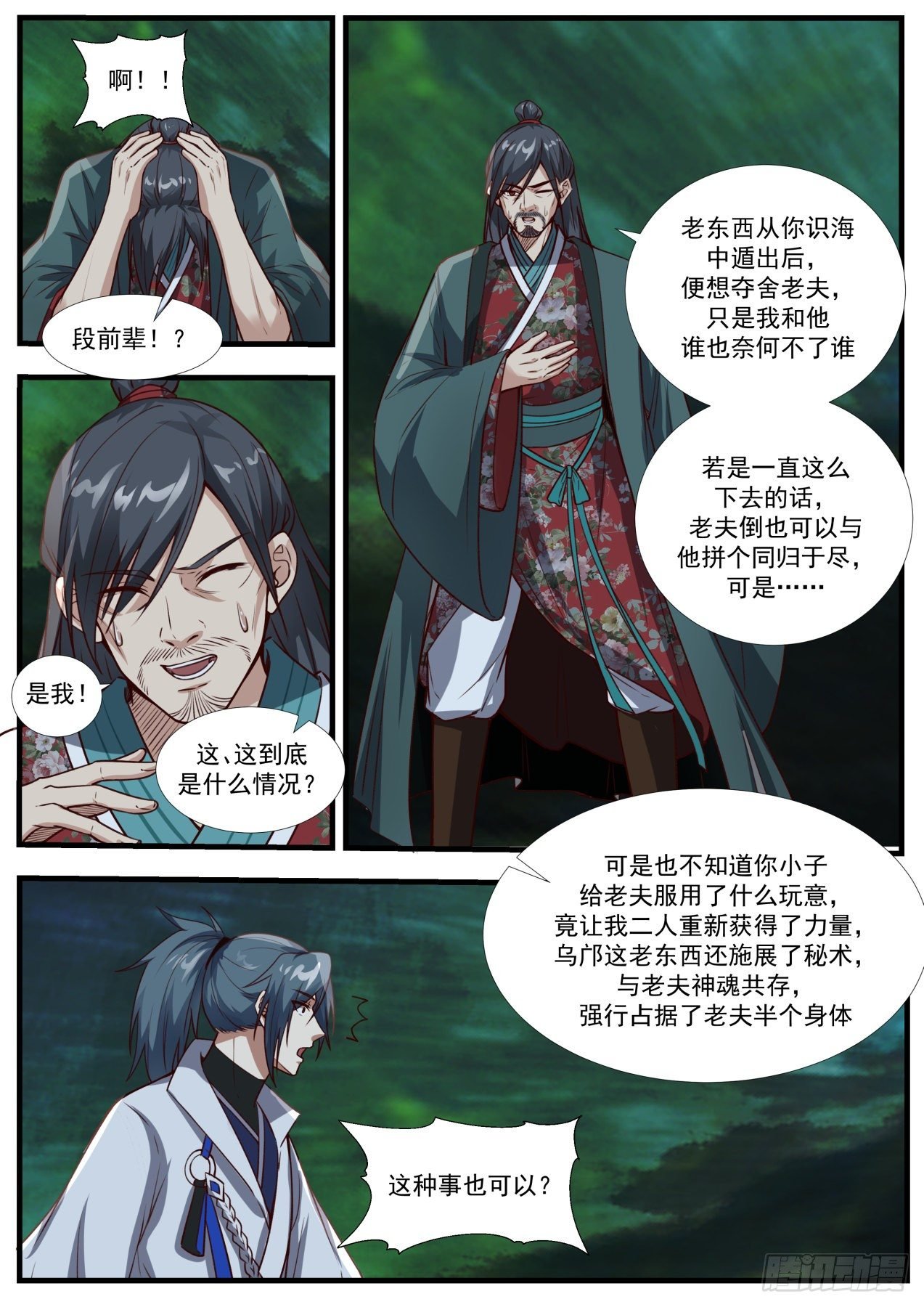 what! !

After the old thing escaped from the sea of ​​your knowledge, I wanted to take the old man, but neither I nor him can do anything.

Senior Duan! ?

If it goes on like this, the old man can fight with him and die together, but…

it's me!

What the hell is this?

But I don't know what you gave to the old man, but it actually made the two of us regain our strength. The old thing Wu Kuang also performed a secret technique, coexisting with the spirit of the old man, and forcibly occupied half of the old man's body.

Is this possible?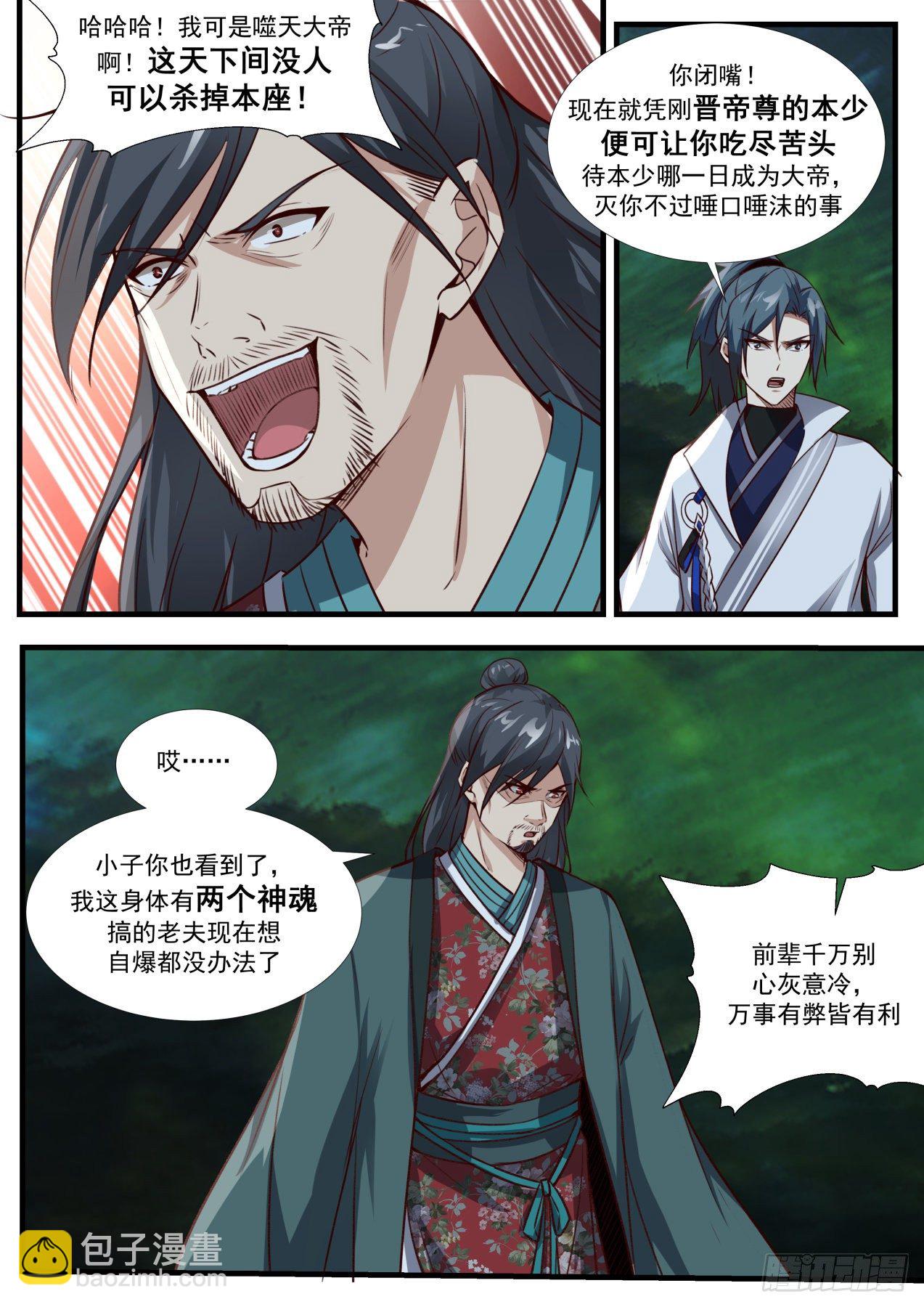 Hahaha! I am the Heaven Devouring Emperor! No one in this world can kill this seat!

you shut up!

Now, just relying on this young master who has just been promoted to the emperor can make you suffer so much. Waiting for the day when this young master becomes the great emperor, it will only be a matter of sleeping.

Hey·..

Boy, you have seen it too, I have two souls in my body, and now I can't help myself if I want to blow myself up

Seniors, don't be disheartened, everything has its advantages and disadvantages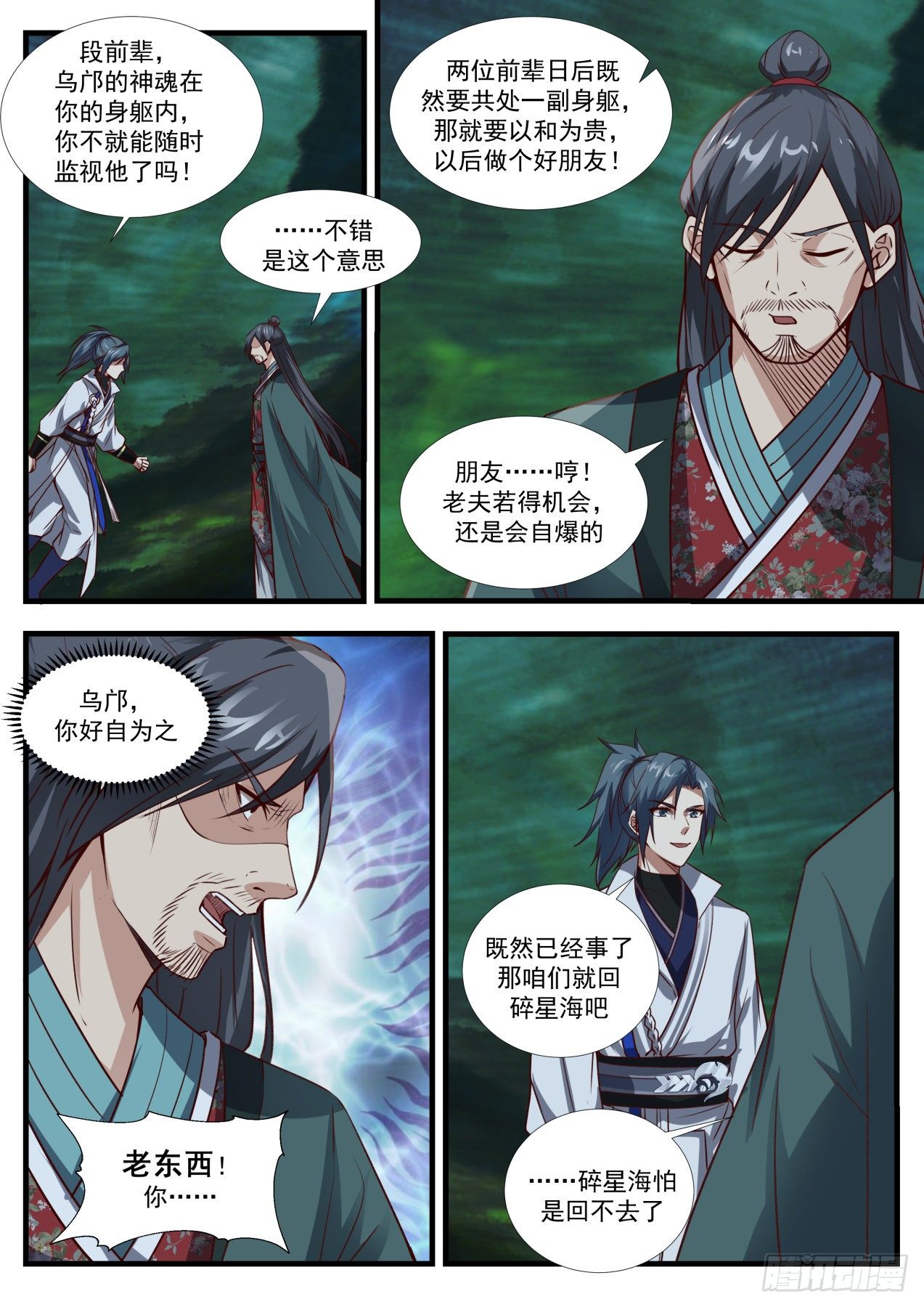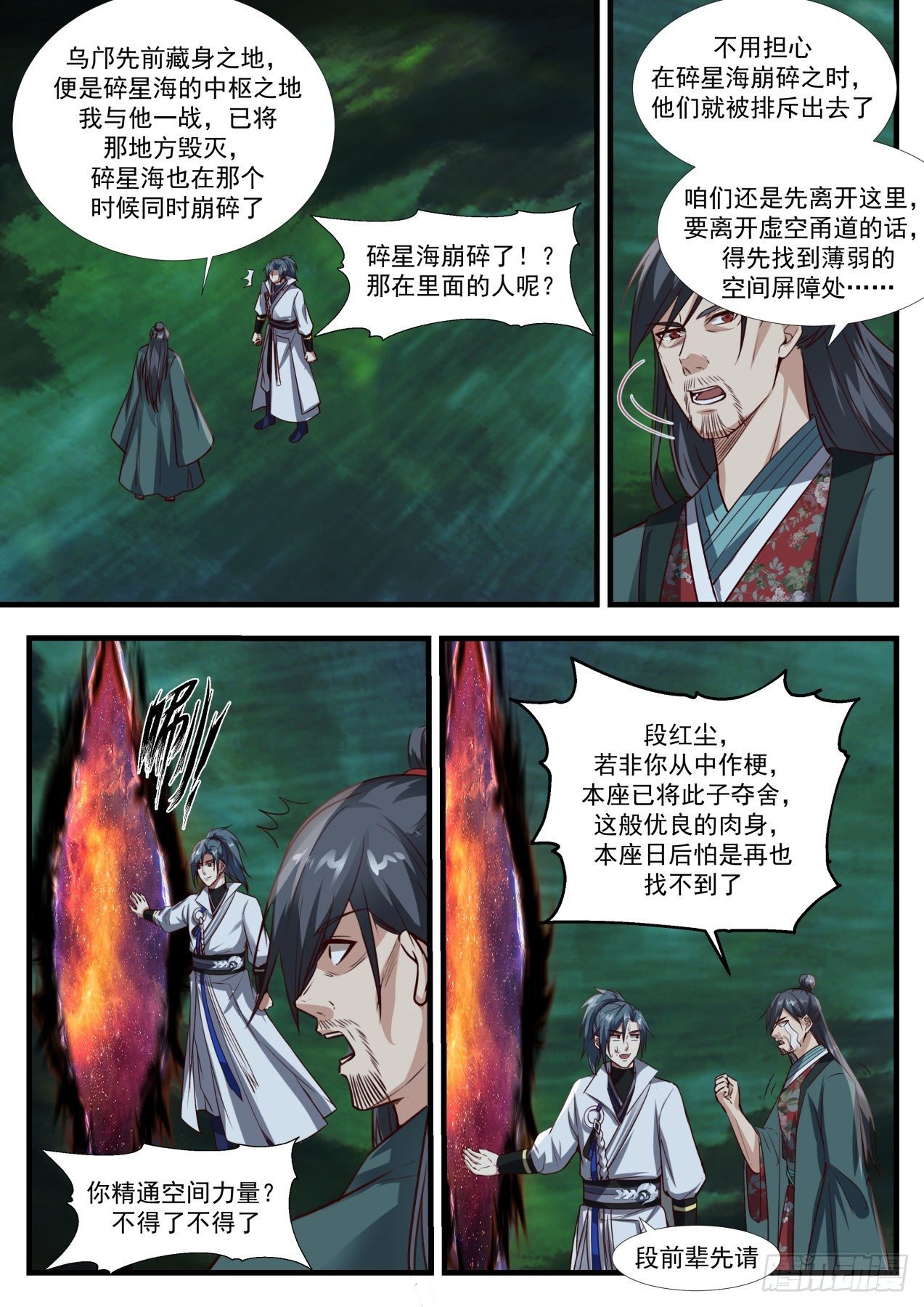 Don't worry, they will be rejected when the Sea of ​​Shattered Stars collapses.

The place where Wu Kuang hid before was the center of the Shattered Star Sea. I fought him and destroyed that place, and the Shattered Star Sea also collapsed at the same time.

If we still want to leave the Void Corridor, we must first find a weak space barrier…

碎星海崩碎了!?那在里面的人呢?

段红尘若非你从中作梗,本座已将此子夺舍,这般优良的肉身,本座日后怕是再也找不到了

你精通空间力量?不得了不得了

段前辈先请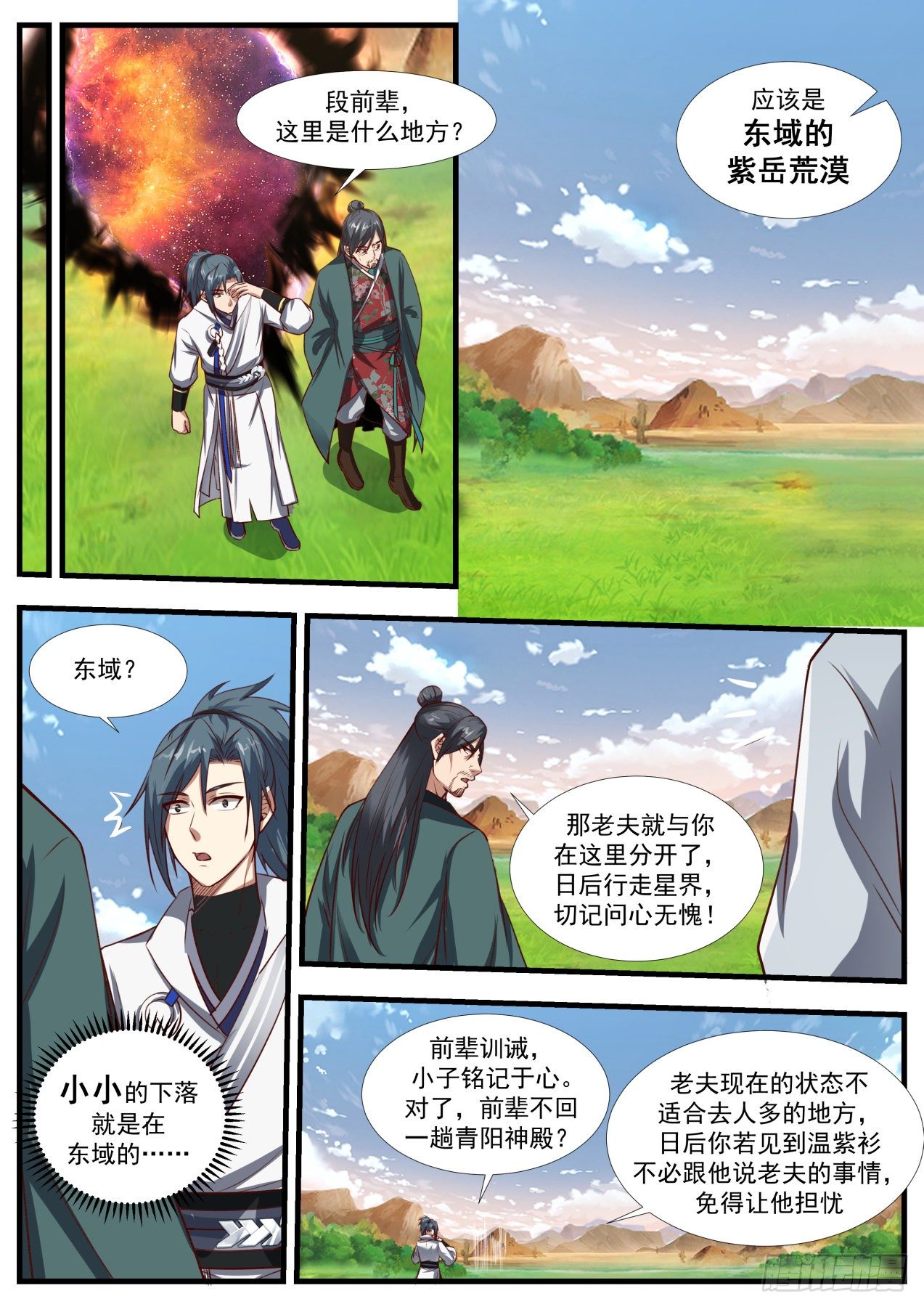 段前辈,这里是什么地方?

应该是东域的紫岳荒漠

东域?

那老夫就与你在这里分开了,日后行走星界,切记问心无愧!

前辈训诚,小子铭记于心。对了,前辈不回-趟青阳神殿?

小小的下落就是在东域的………·

老夫现在的状态不适合去人多的地方,日后你若见到温紫衫不必跟他说老夫的事情,免得让他担忧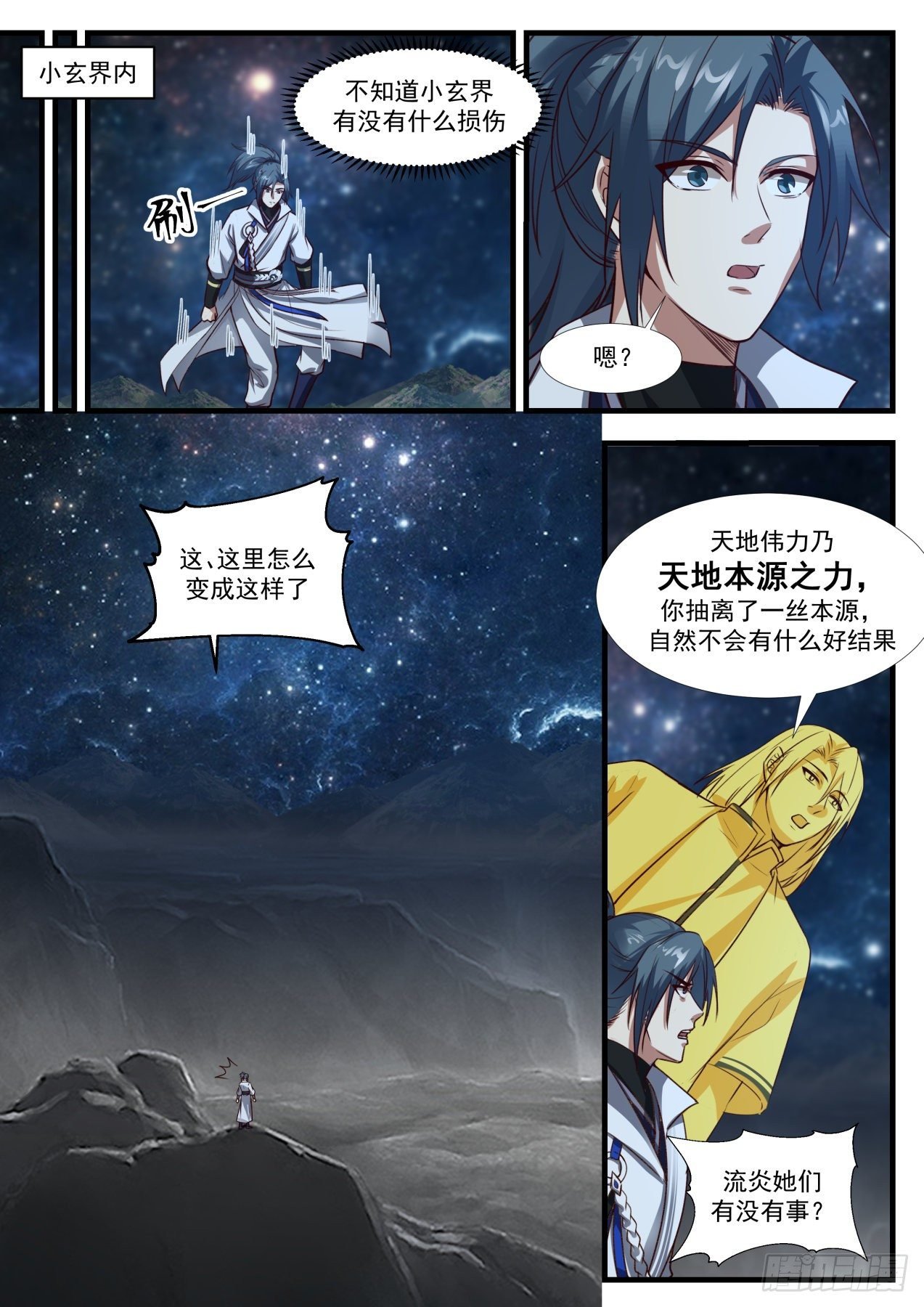 小玄界内

不知道小玄界有没有什么损伤

嗯?

天地伟力乃天地本源之力,你抽离了一丝本源自然不会有什么好结果

这、这里怎么变成这样了

流炎她们有没有事?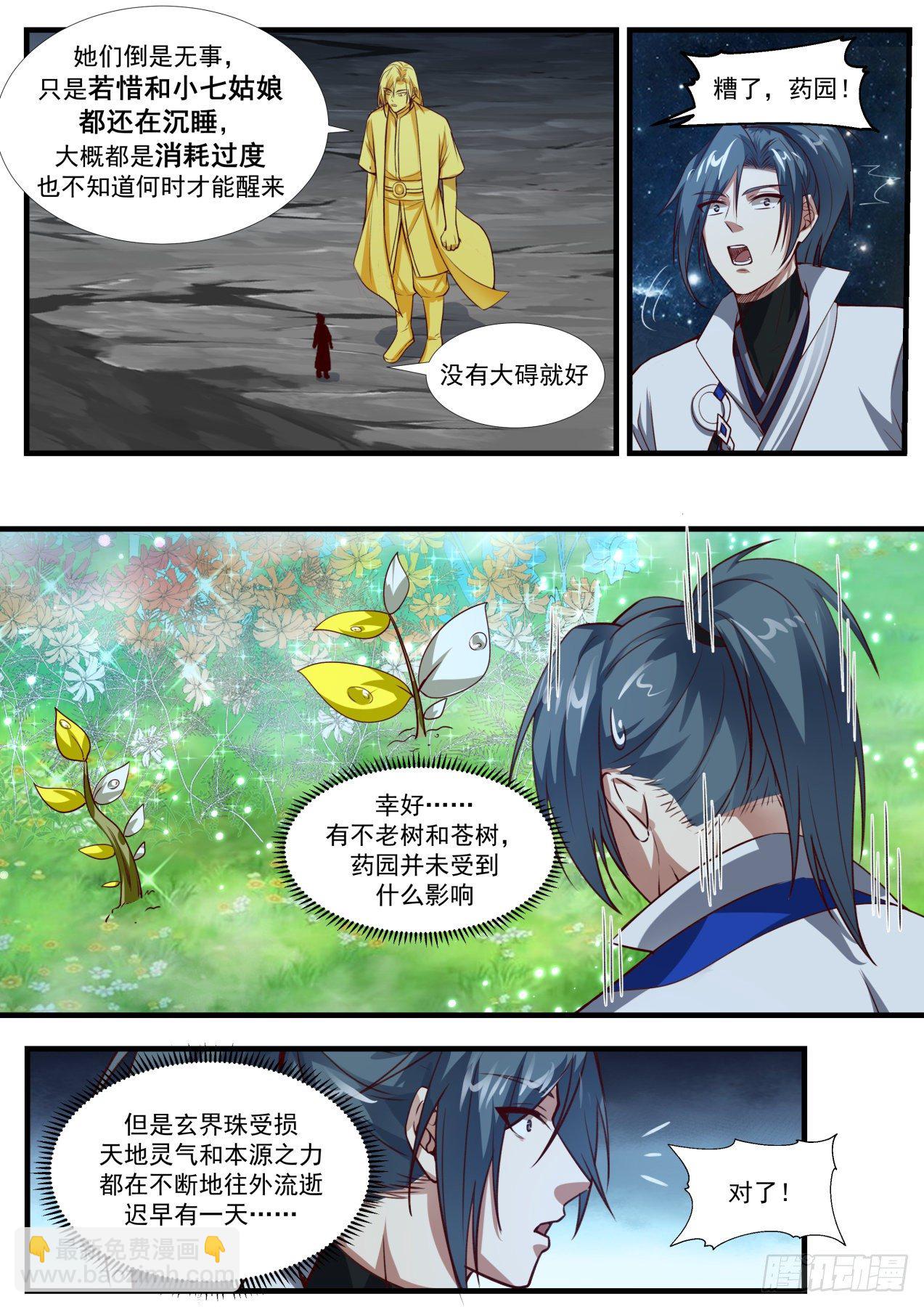 她们倒是无事,只是若惜和小七姑娘都还在沉睡,大概都是消耗过度也不知道何时才能醒来

糟了,药园!

没有大碍就好

幸好?….有不老树和苍树,药园并未受到什么影响

但是玄界珠受损天地灵气和本源之力都在不断地往外流逝退草有一天?….

对了!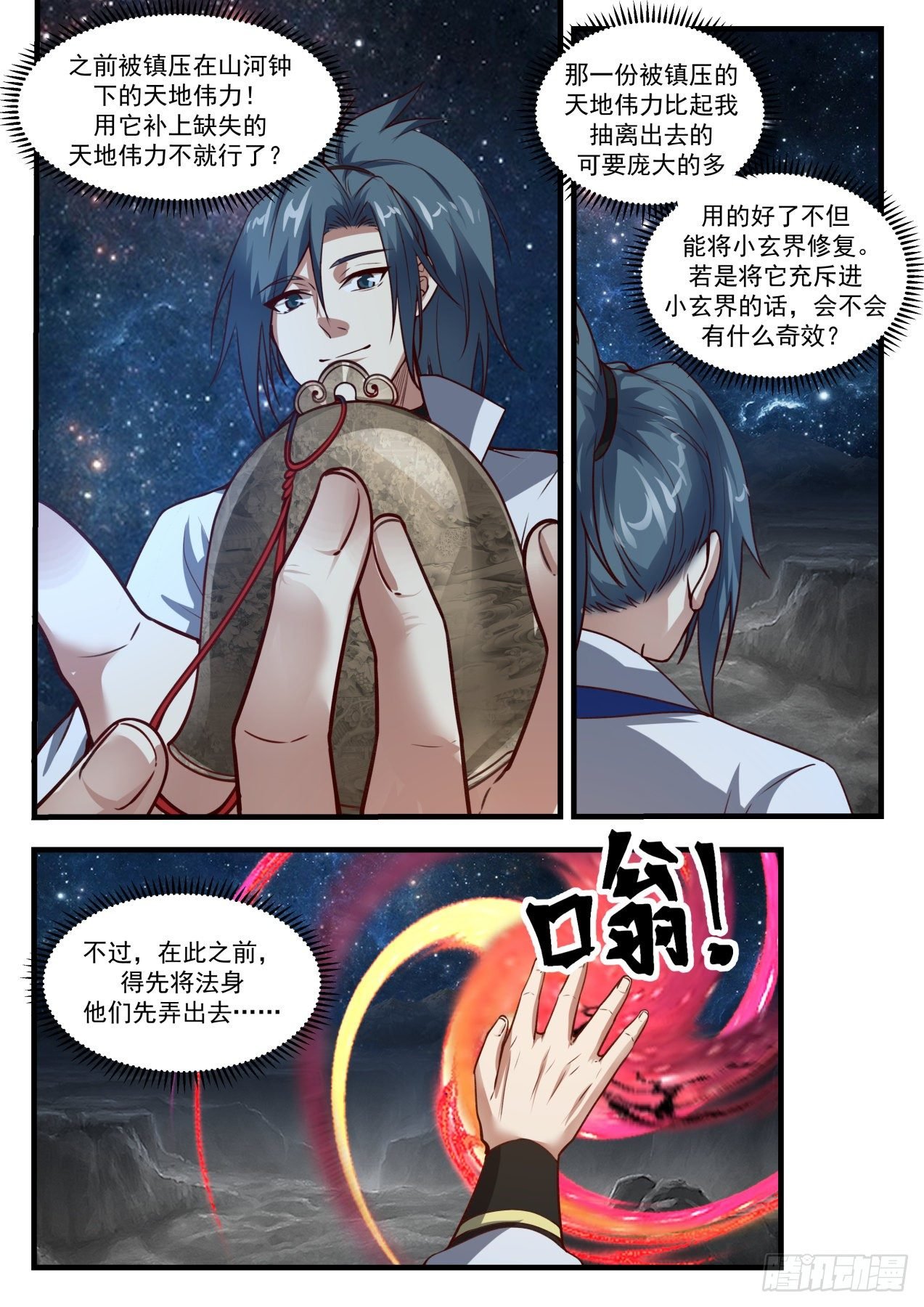 4包子漫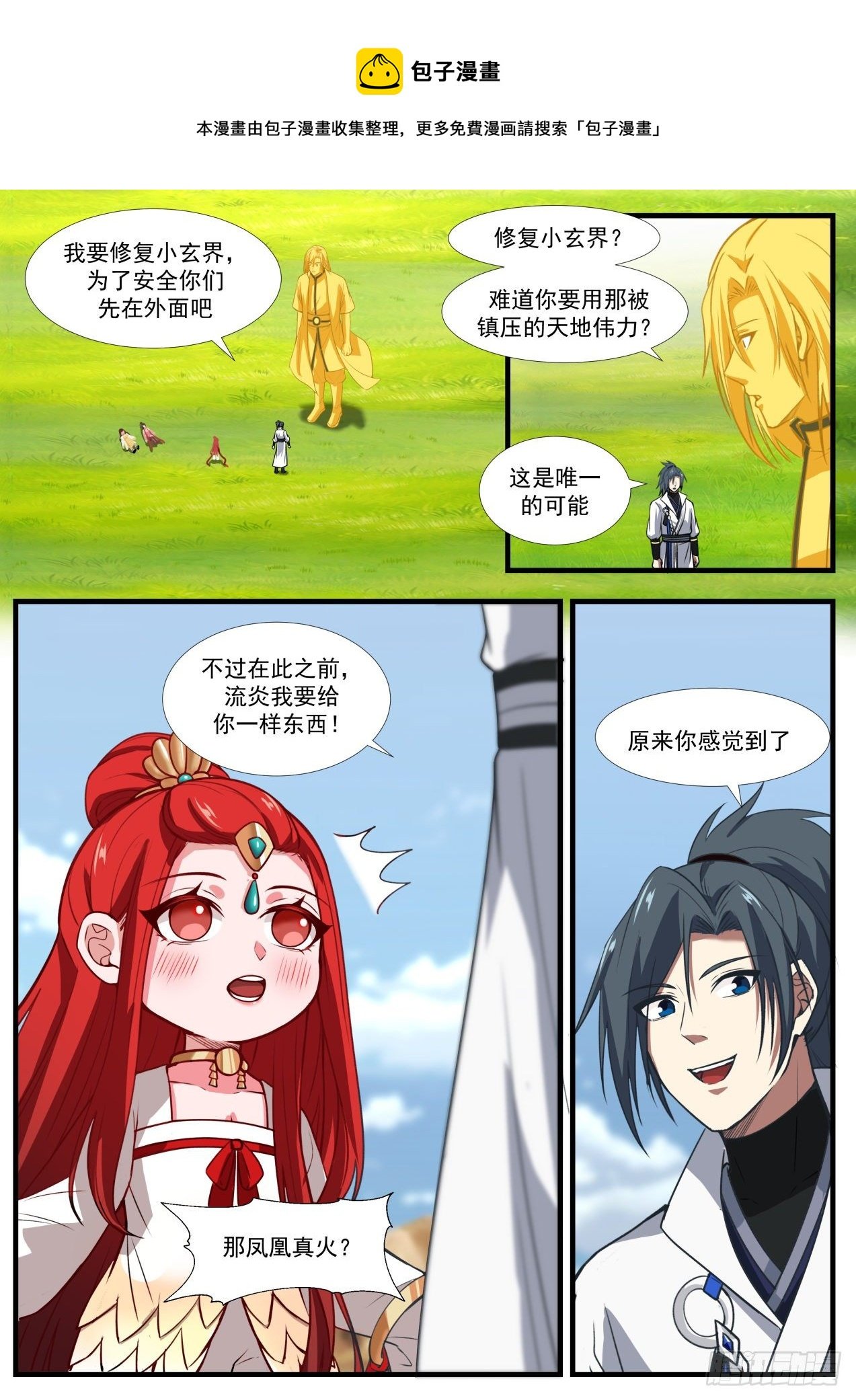 包子漫書

本漫畫由包子漫收集整理,更多免费漫画请搜索「包子漫」

修复小玄界?难道你要用那被镇压的天地伟力?

我要修复小玄界,为了安全你们先在外面吧

这是唯的可能

不过在此之前,流炎我要给你一样东西!

原来你感觉到了

那凤凰真火?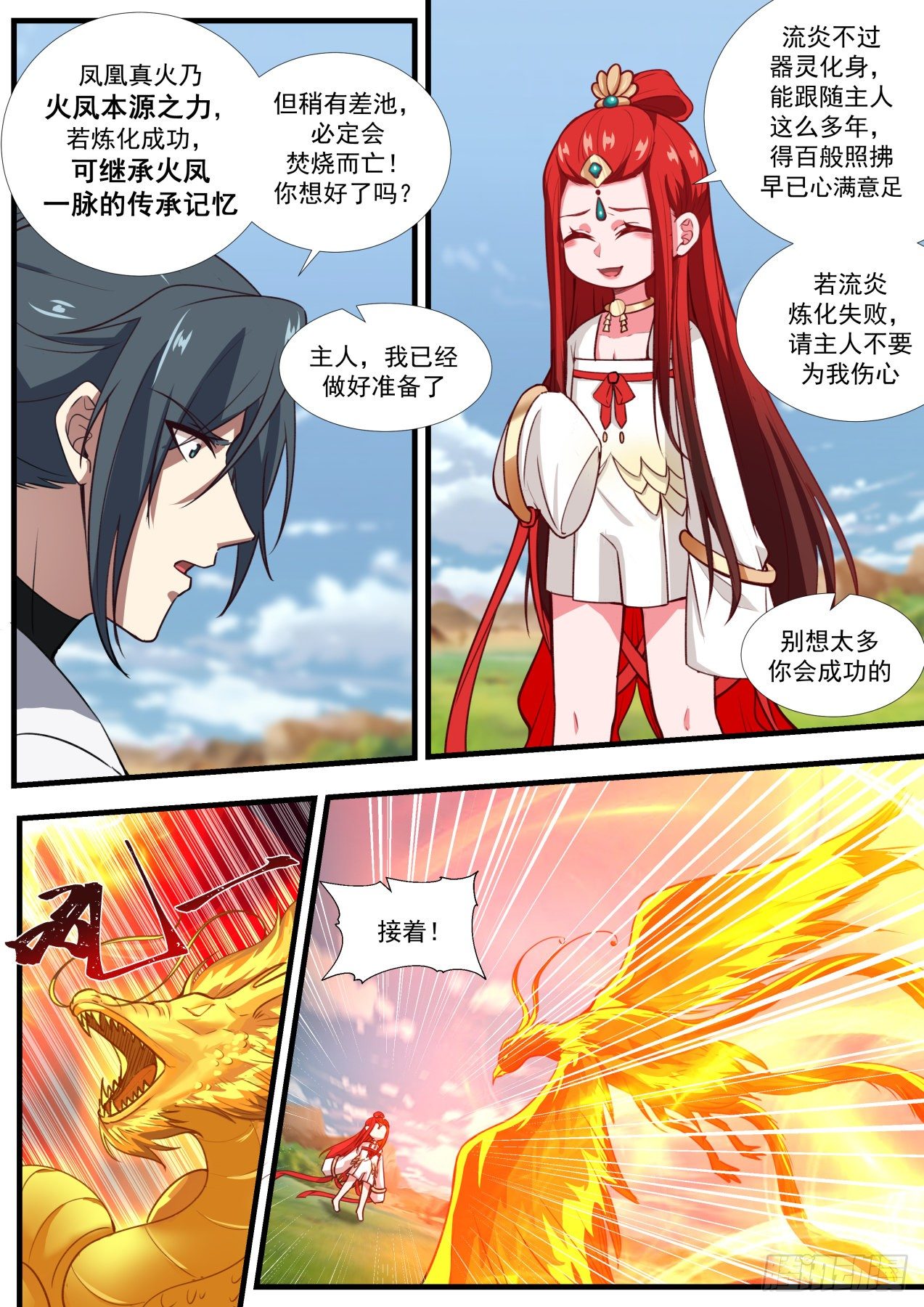 流炎不过器灵化身,能跟随主人这么多年,得百般照拂早已心满意足

凤凰真火乃火凤本源之力,若炼化成功,可继承火凤一脉的传承记忆

但稍有差池,必定会焚烧而亡!你想好了吗?

若流炎炼化失败,请主人不要为我伤心

主人,我已经做好准备了

别想太多你会成功的

接着!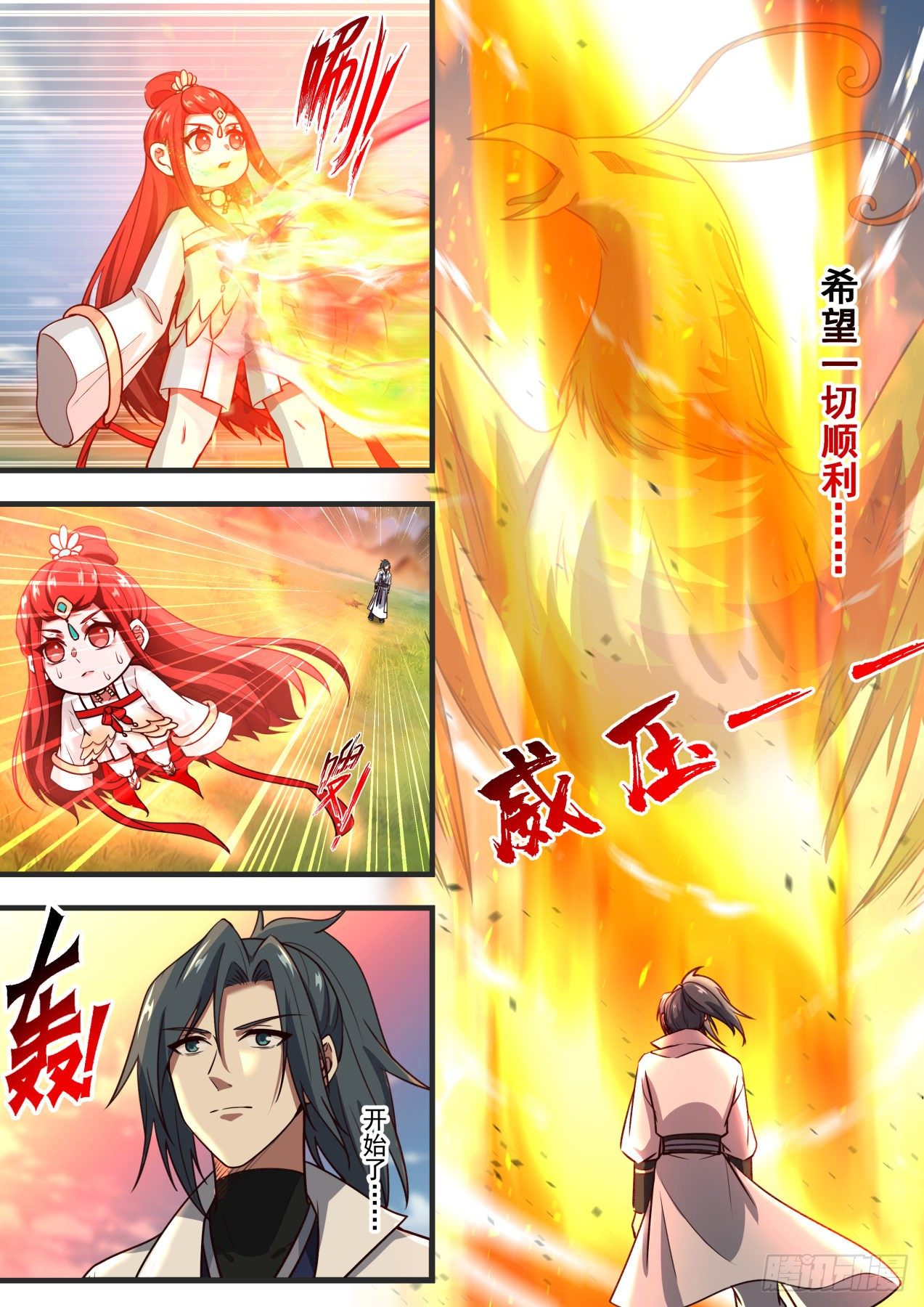 希望一切顺利!BB

成压一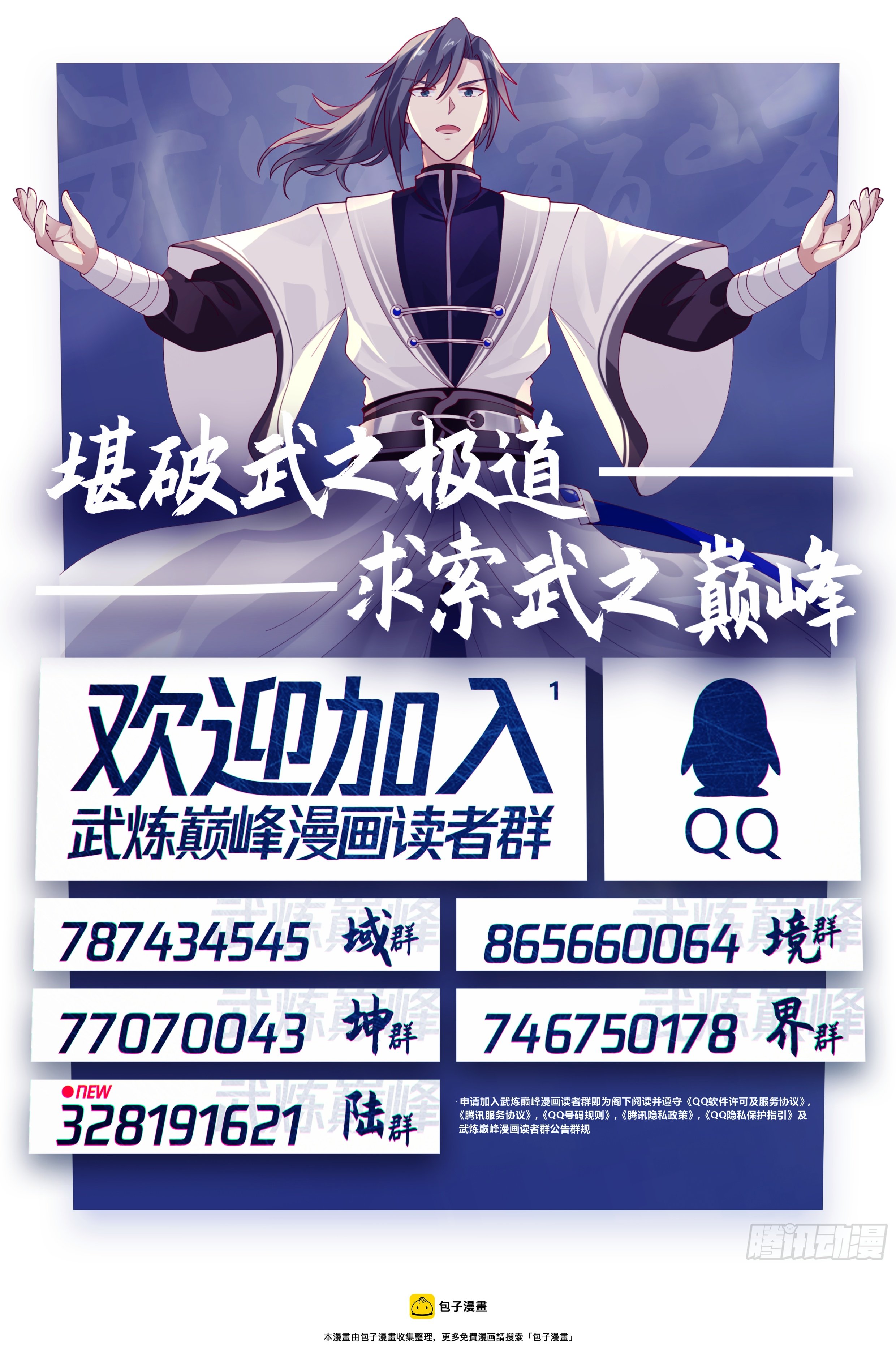 琪破武之极道

求索武之巅峰

欢迎加入武炼巅峰漫画读者群

QO

865660064#

域群

787434545

坤群陆群

界群

77070043

746750178

NEV328191621

腾讯动漫

本漫畫由包子漫收集整理