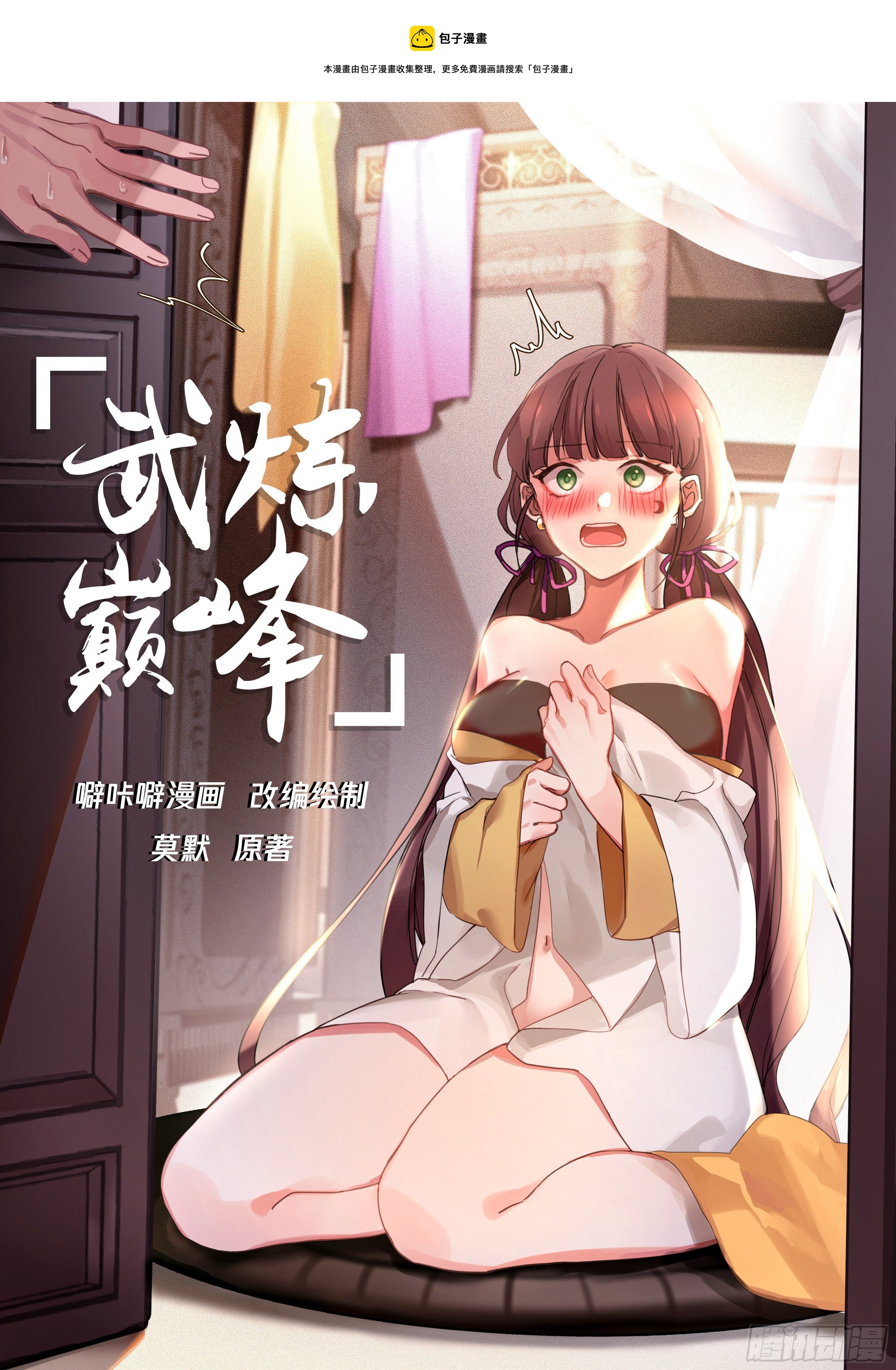 Um? Wu Kuang actually exploded the Taikoo Gangfeng first! What is he doing?

not good!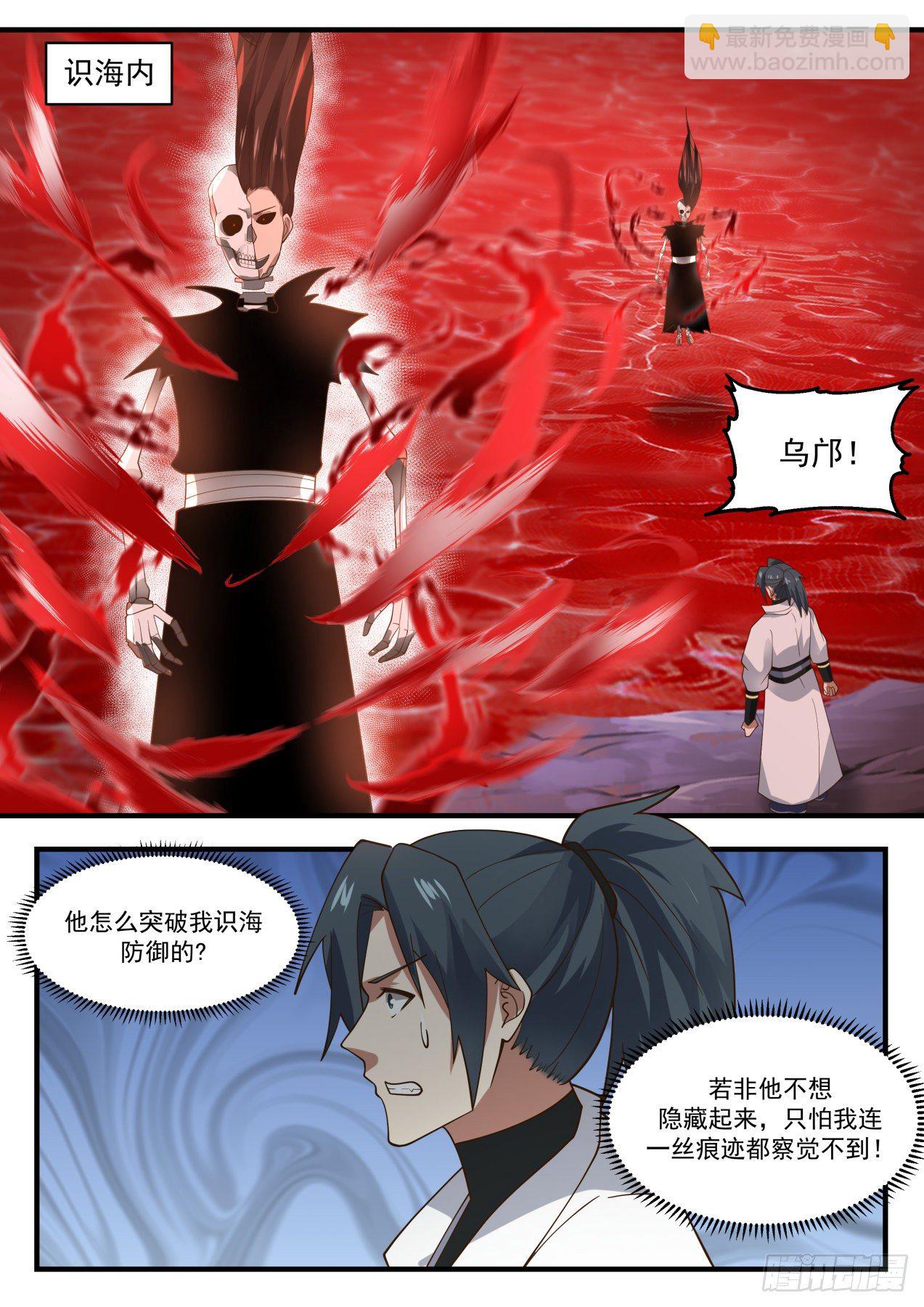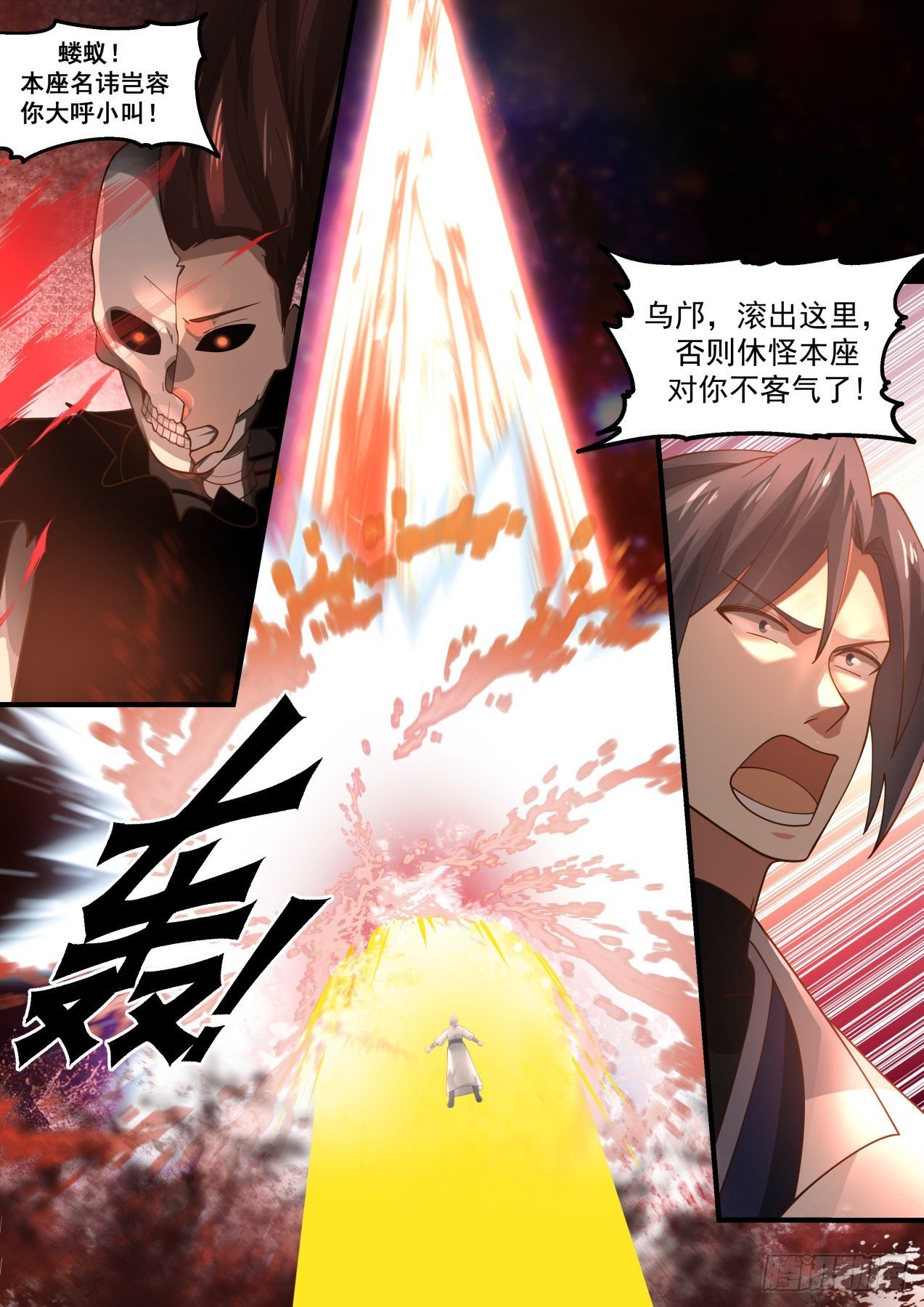 ant! The name of this seat is too taboo to allow you to shout!

Wu Kuang, get out of here, otherwise I will blame you for being rude to you!

You're welcome to me?

Interesting, I haven't heard someone say that to this seat for a long time, but since this seat is here, naturally I won't leave easily

How are you doing?

Why do you need to ask yourself knowingly, this seat has been destroyed by Duan Hongchen's old husband, and without a body, no matter how strong this seat is, it is just a wandering soul.

Do you want to take me away?

This is my sea of ​​knowledge, is it really okay for you to be so outspoken?

Don't be stubborn! However, the power of the spirits of the younger generation is really good, and the extraordinary emperor realm can be compared…

that island…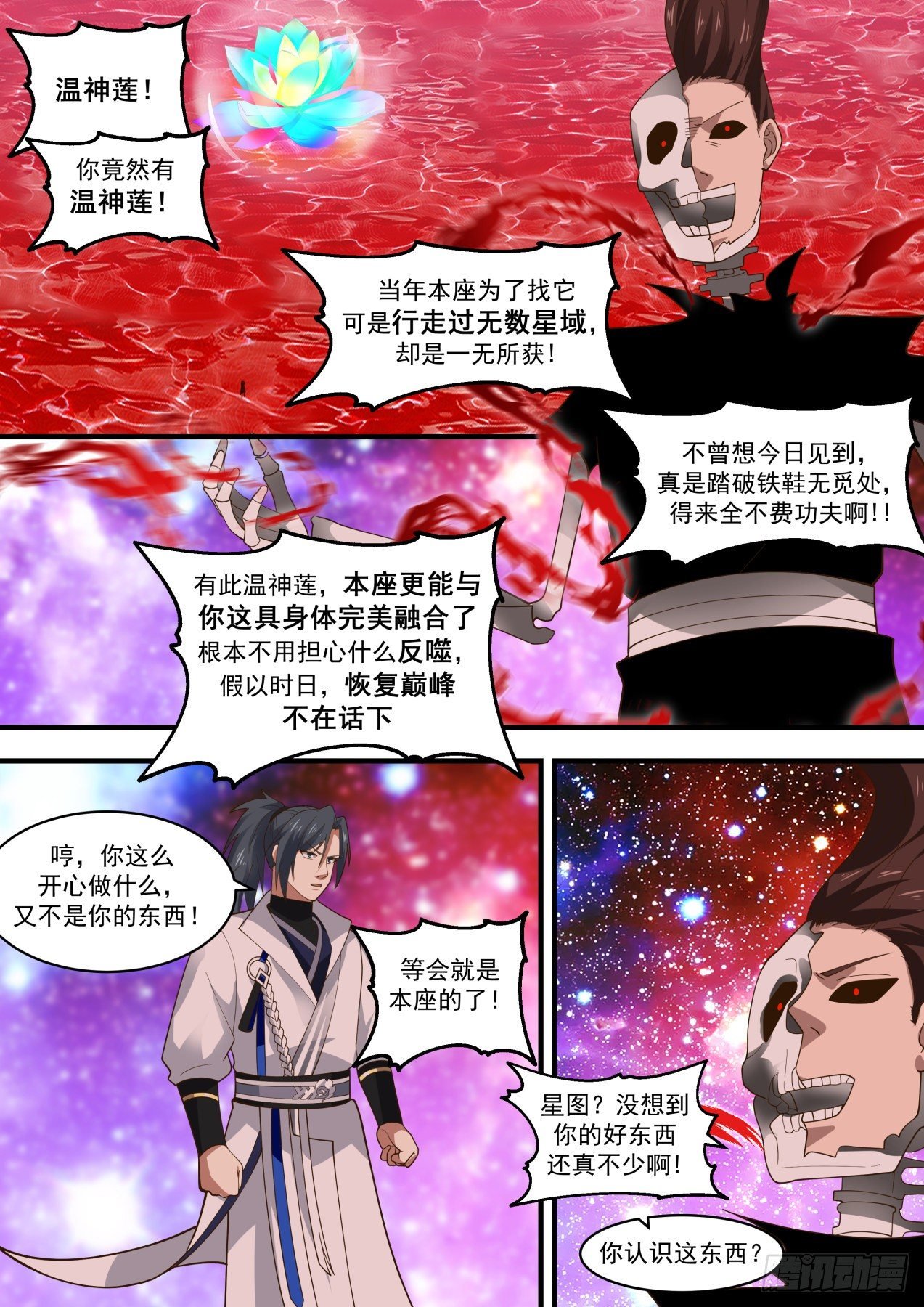 Wen Shenlian! You actually have Wen Shenlian!

Back then, in order to find it, this constellation walked through countless star fields but found nothing!

I never expected to see it today, I really have nowhere to go after breaking through the iron shoes, and it takes no effort to get it! !

With this soul-warming lotus, this seat can be perfectly integrated with your body. There is no need to worry about what to do with time, and it is not a problem to return to the peak.

Hmph, what are you doing so happy is not your thing!

Wait for it to be the seat!

star map? I didn't expect you to have so many good things!

you know this thing?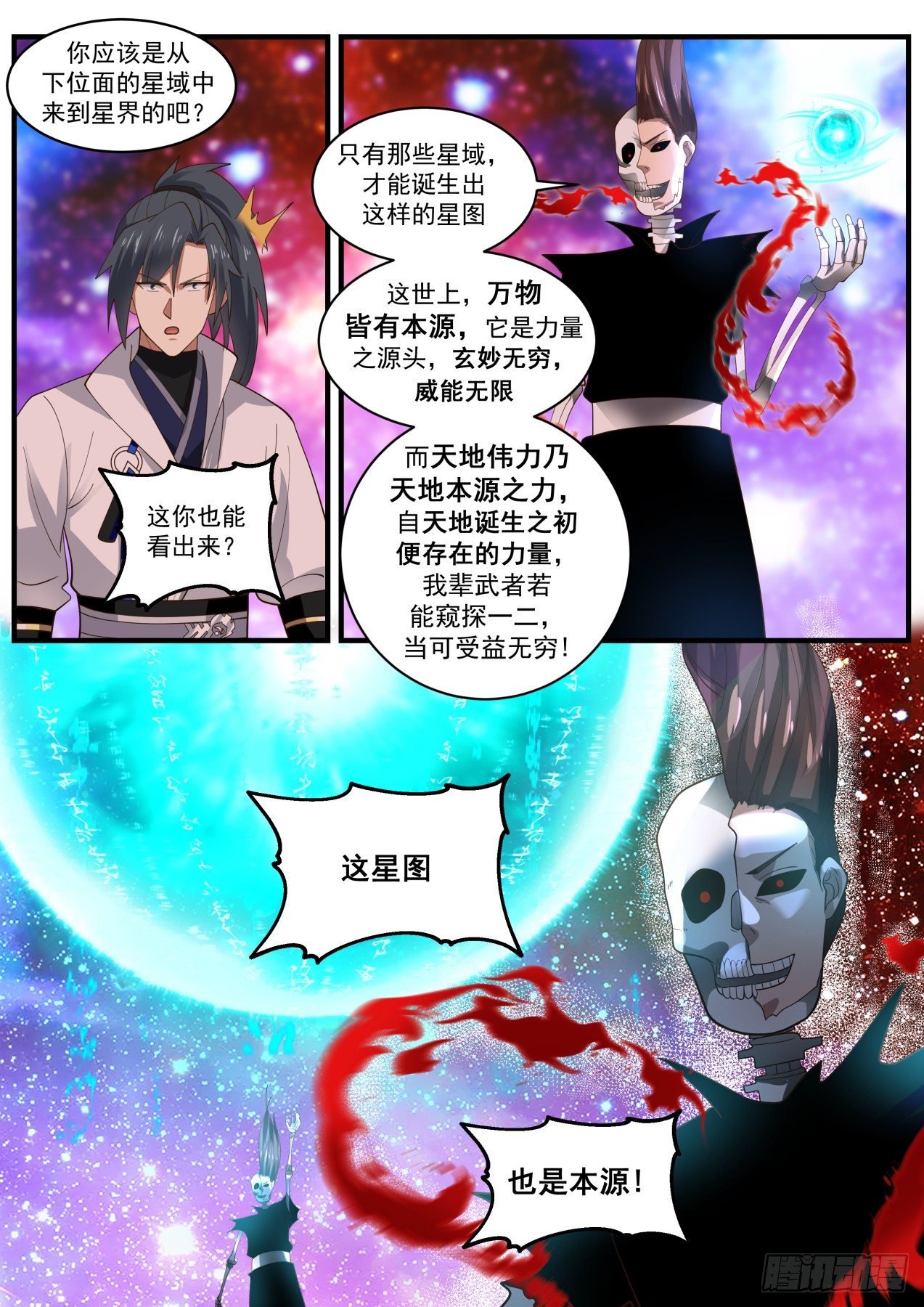 You should have come to the star realm from the star realm of the lower plane, right?

Only those star fields can give birth to such a star map. In this world, everything has its origin. It is the source of power. It is infinitely mysterious, and its power is infinite. If my generation of warriors can spy on one or two, they will benefit endlessly!

Can you see this too?

this star map

It is also the source!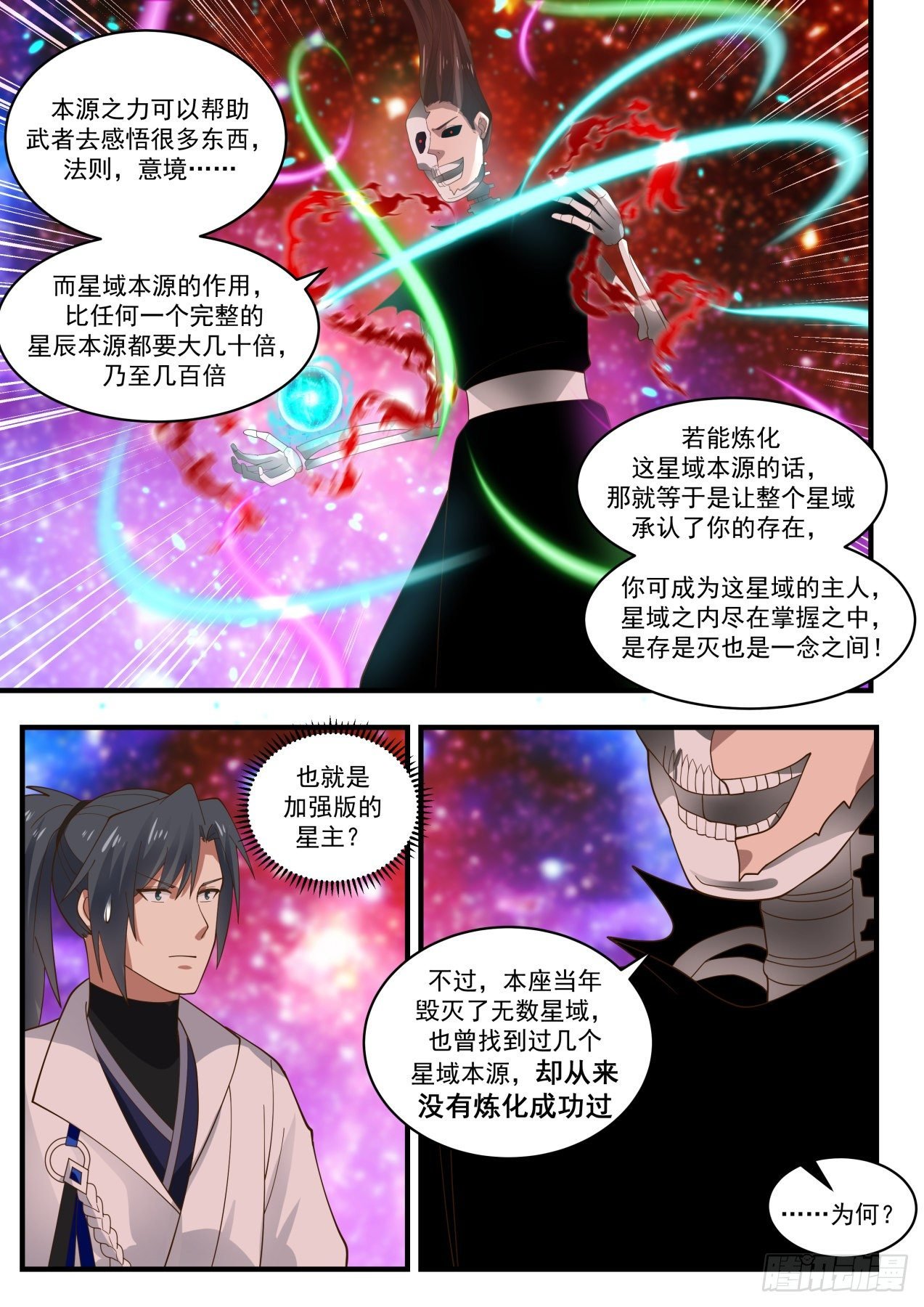 The power of the source can help the warrior to comprehend the laws of many things, artistic conception? …

The role of the source of the star field is dozens of times greater than that of any complete star source.

even hundreds of times

If you can refine the source of this star field, it means that the entire star field recognizes your existence, you can become the master of this star field, and the entire star field is under control. between!

That is, the enhanced version of the star master?

However, this constellation destroyed countless star fields and found the origin of several star fields, but it has never been successfully refined.

·Why?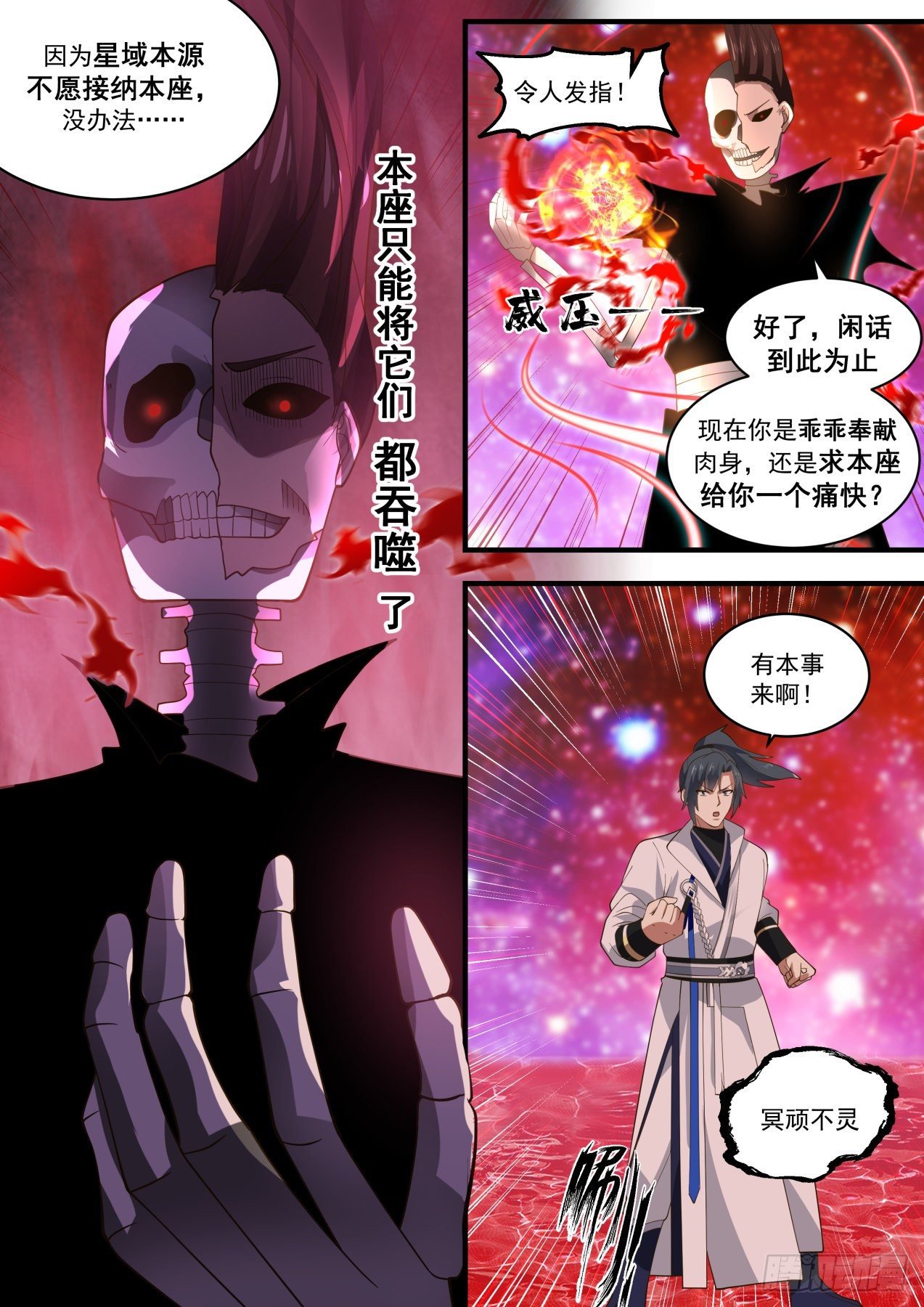 Because the source of the star field is unwilling to accept this seat, there is no way?..

Outrageous!

This seat can only swallow them all

Chengzhuang

Okay, the gossip ends here

Now, are you obediently consecrating your body, or are you begging this seat to give you a good time?

Come on!

stubborn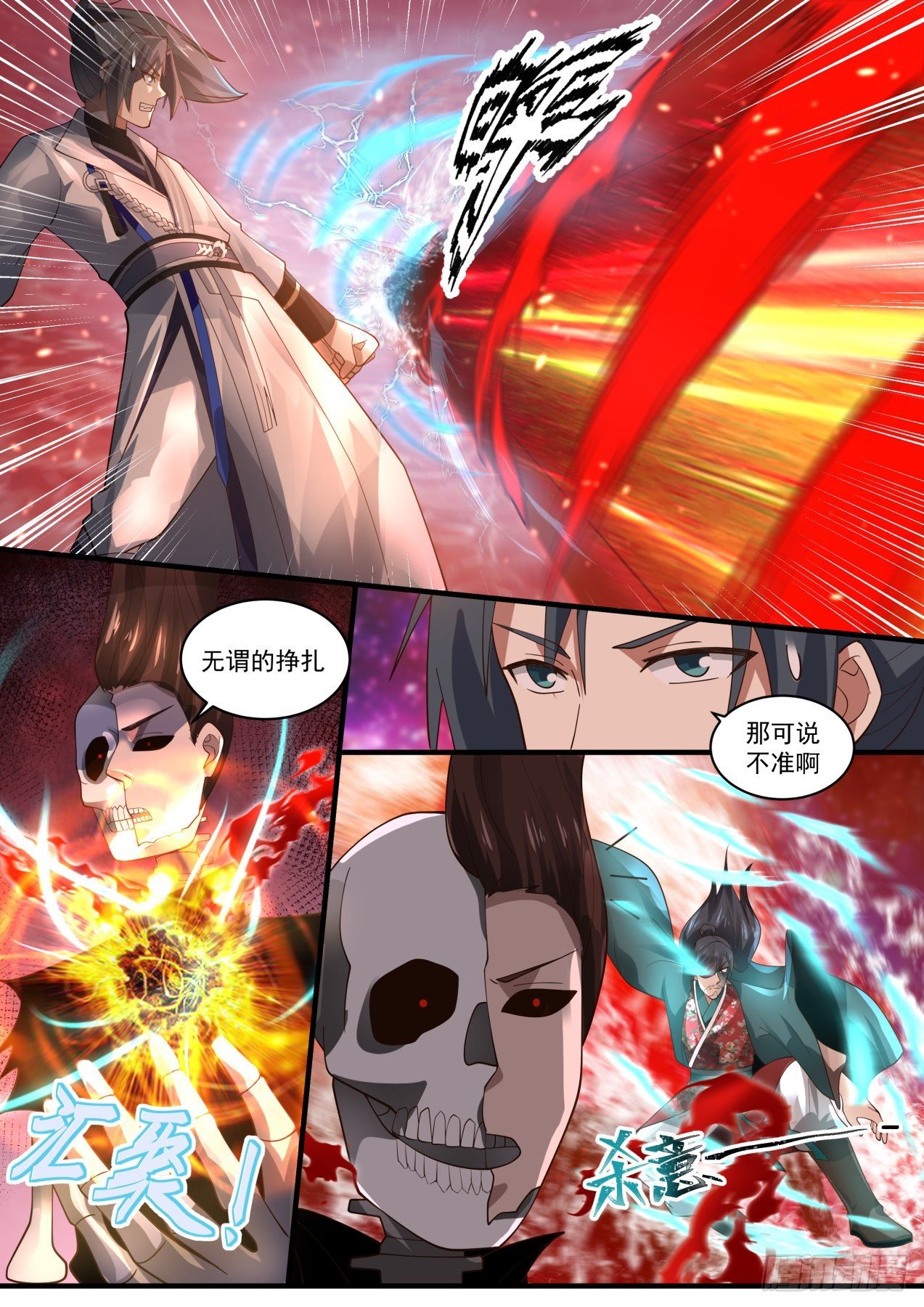 futile struggle

I can't tell.

Macroclaw!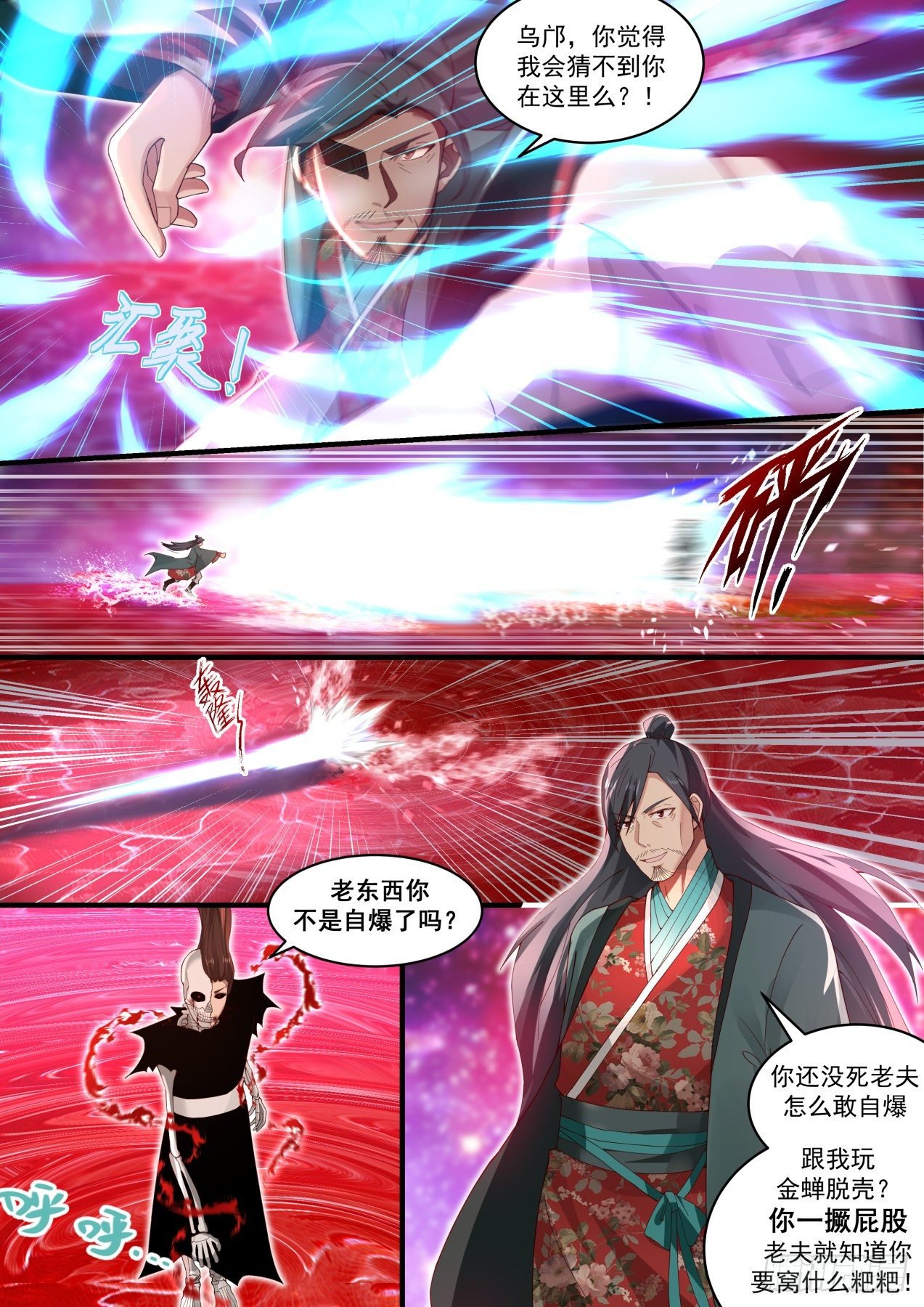 Wu Kuang, do you think I can't guess you're here? !

Didn't you blow yourself up, old thing?

How dare you blew yourself up and play with me to escape from the shell? As soon as you move your butt, the old man will know what kind of baba you want!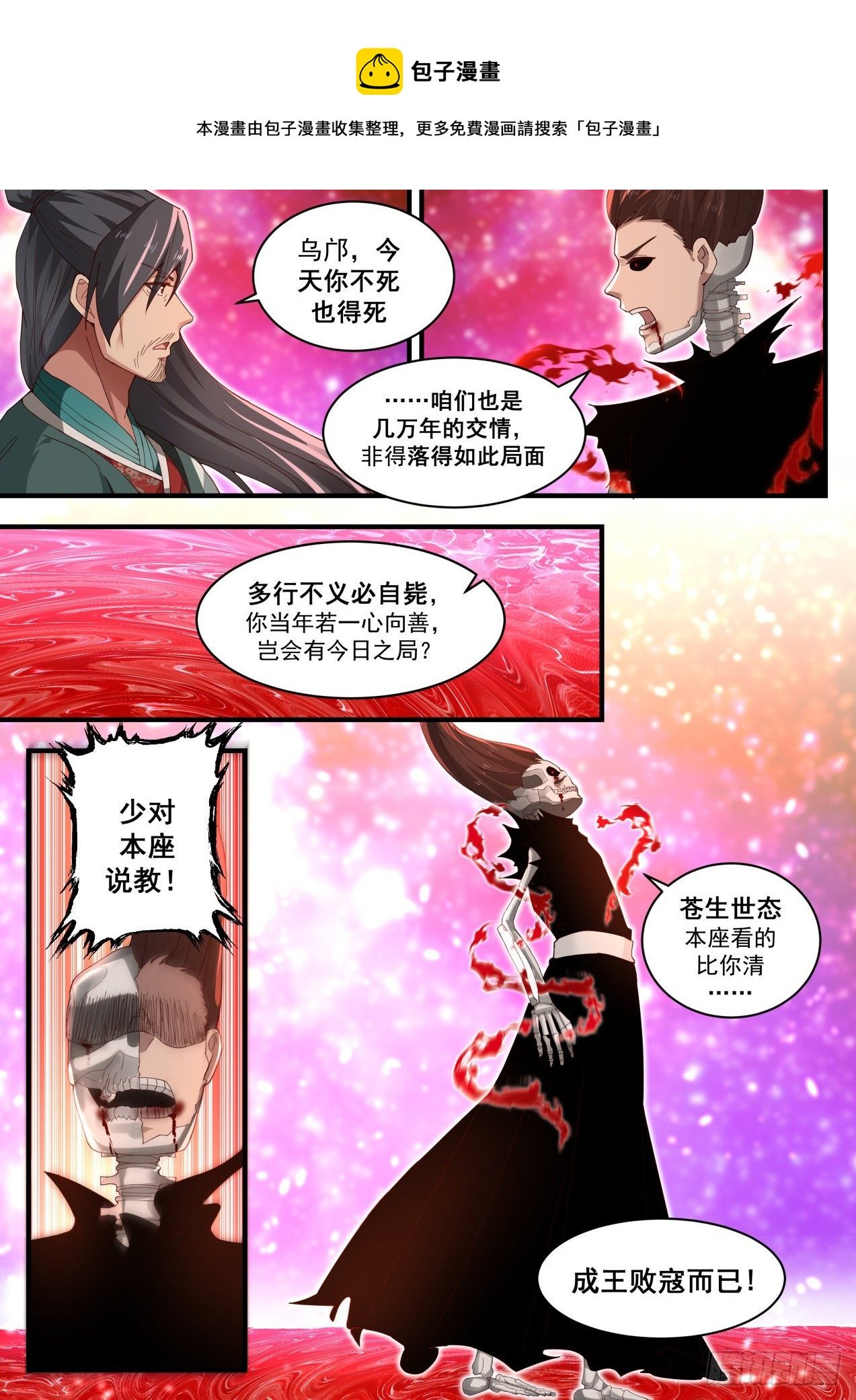 Steamed Bun

This comic is collected and organized by Bao Ziman. For more free comics, please search for "Bao Ziman"

Wu Kuang, today you have to die if you don't die

?…. We are also friends for tens of thousands of years, and we have to end up in such a situation

If you do a lot of injustice, you will be selfish. If you were dedicated to goodness back then, how could you be in the situation you are today?

Stop preaching to this seat!

The world of the common people can see it better than you

It's just a winner and a loser!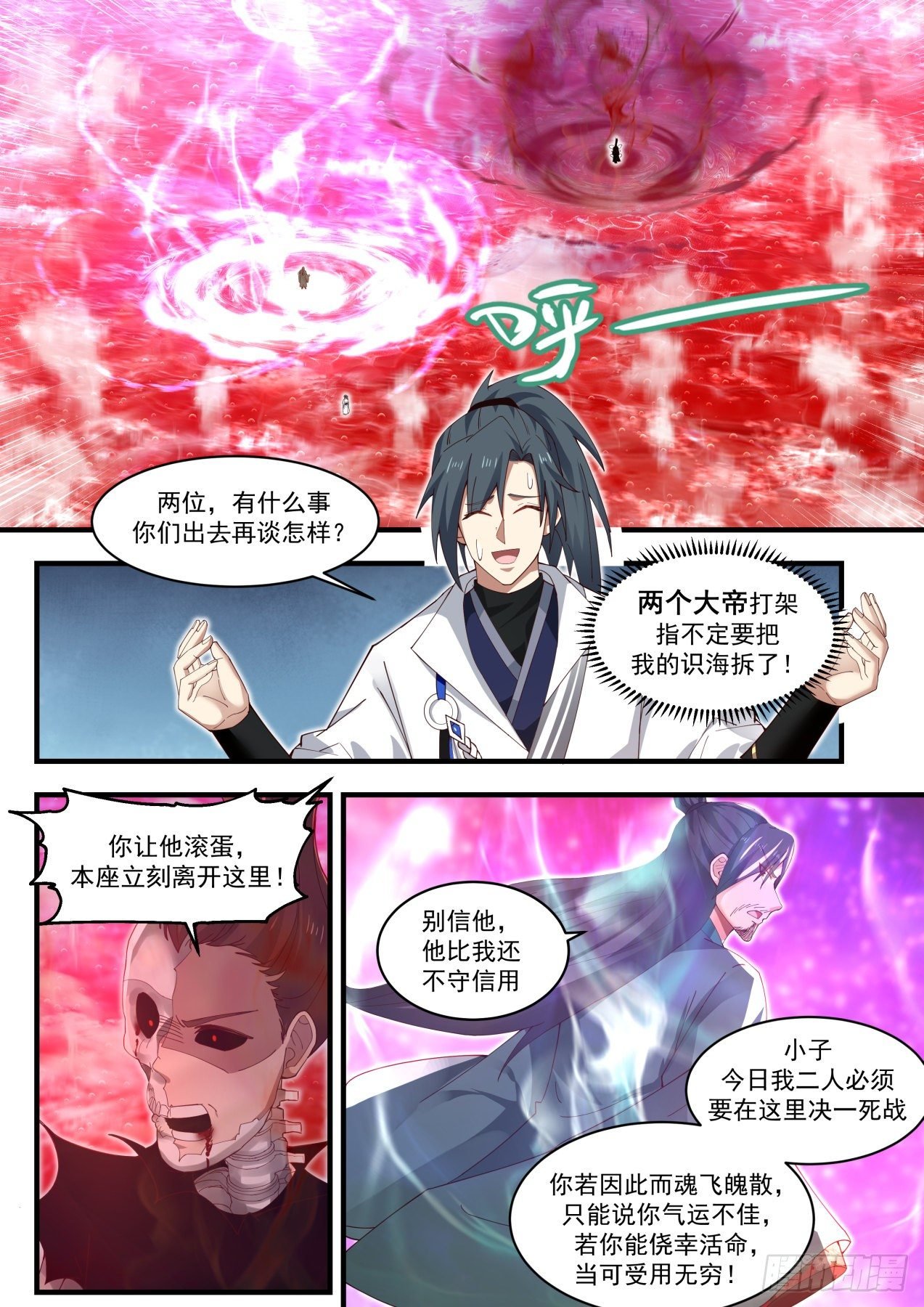 Can

You two, what's the matter, how about you go out and talk?

The fight between two great emperors may destroy my sea of ​​consciousness!

You let him get out of here, this seat will leave here immediately!

Don't trust him, he's less trustworthy than me

Boy, today, the two of us must fight to the death here

If your soul is scattered because of this, you can only say that your luck is not good. If you can survive by luck, it will be of great use!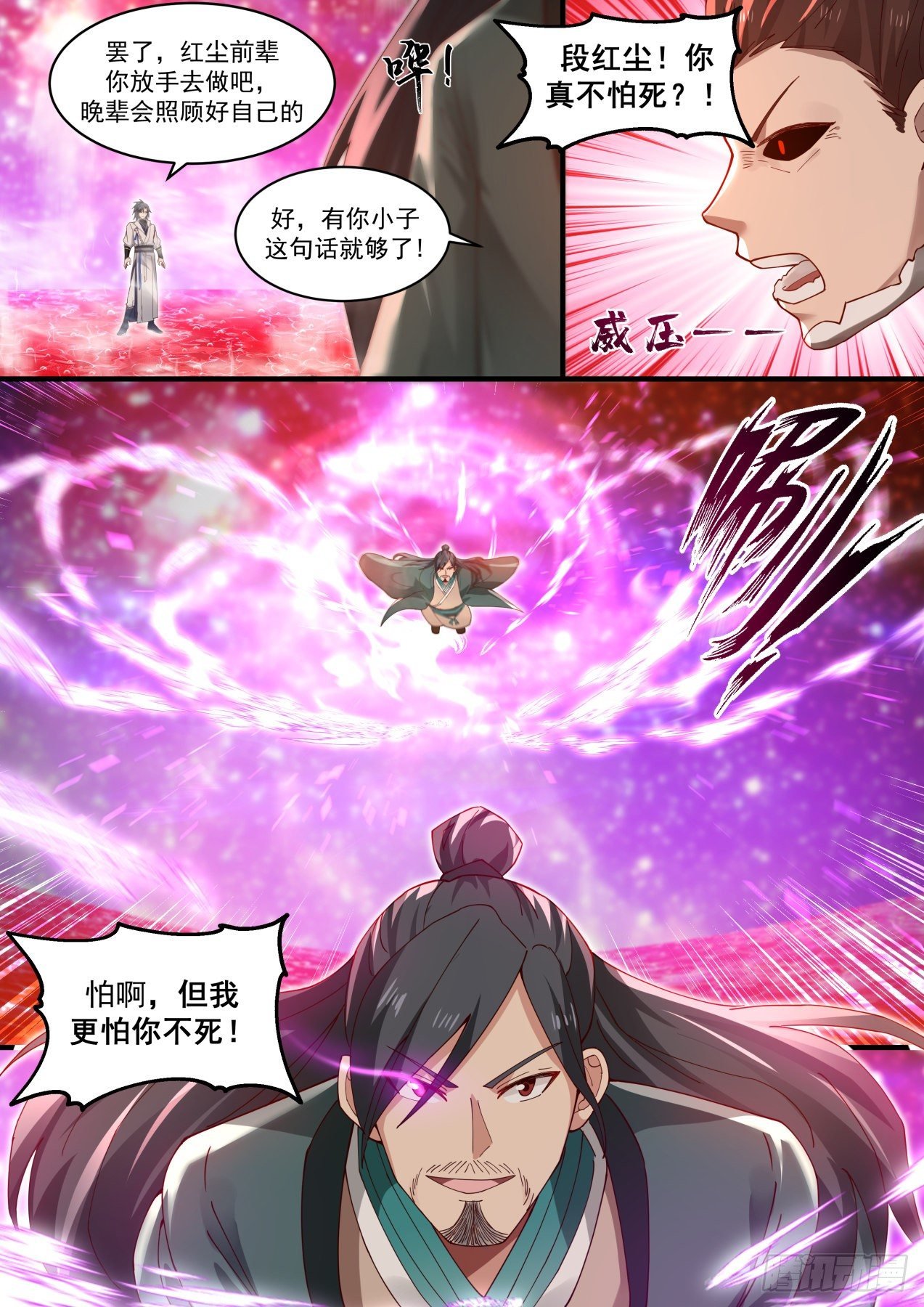 Forget it, senior Hongchen, let go and do it, the juniors will take care of themselves

Duan Hongchen! Are you really not afraid of death? !

Okay, that's enough for you, kid!

pressure

I'm afraid, but I'm even more afraid that you won't die!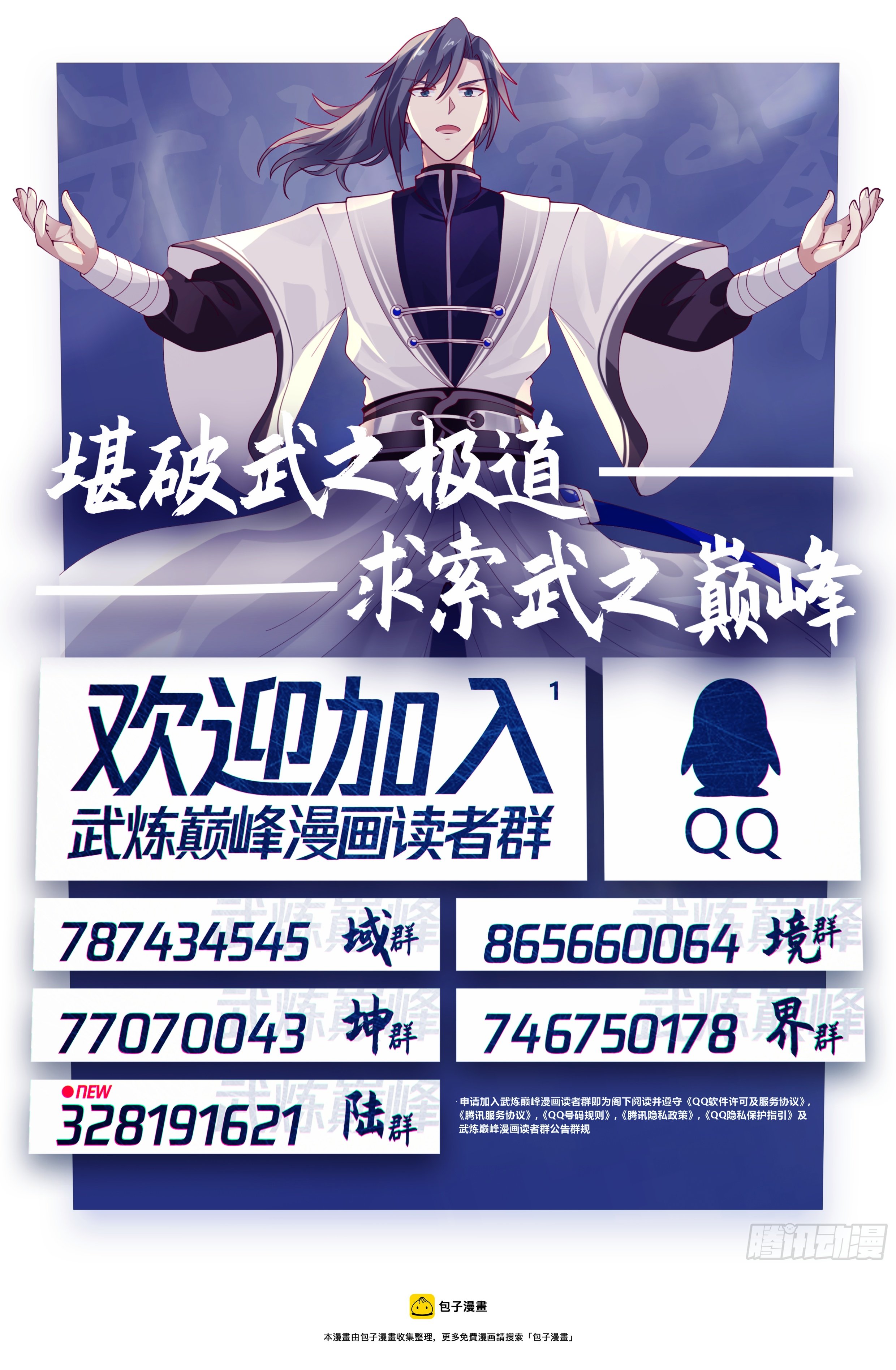 The name of this treasure is called Soul Chopping Sword, and you can die under this sword.

Ha ha ha ha! This seat does not deny that this imperial treasure may pose some threats to this seat

Wu Kuang is also considered your lucky three lifetimes.

But if you want to kill this seat, the kid will go to practice