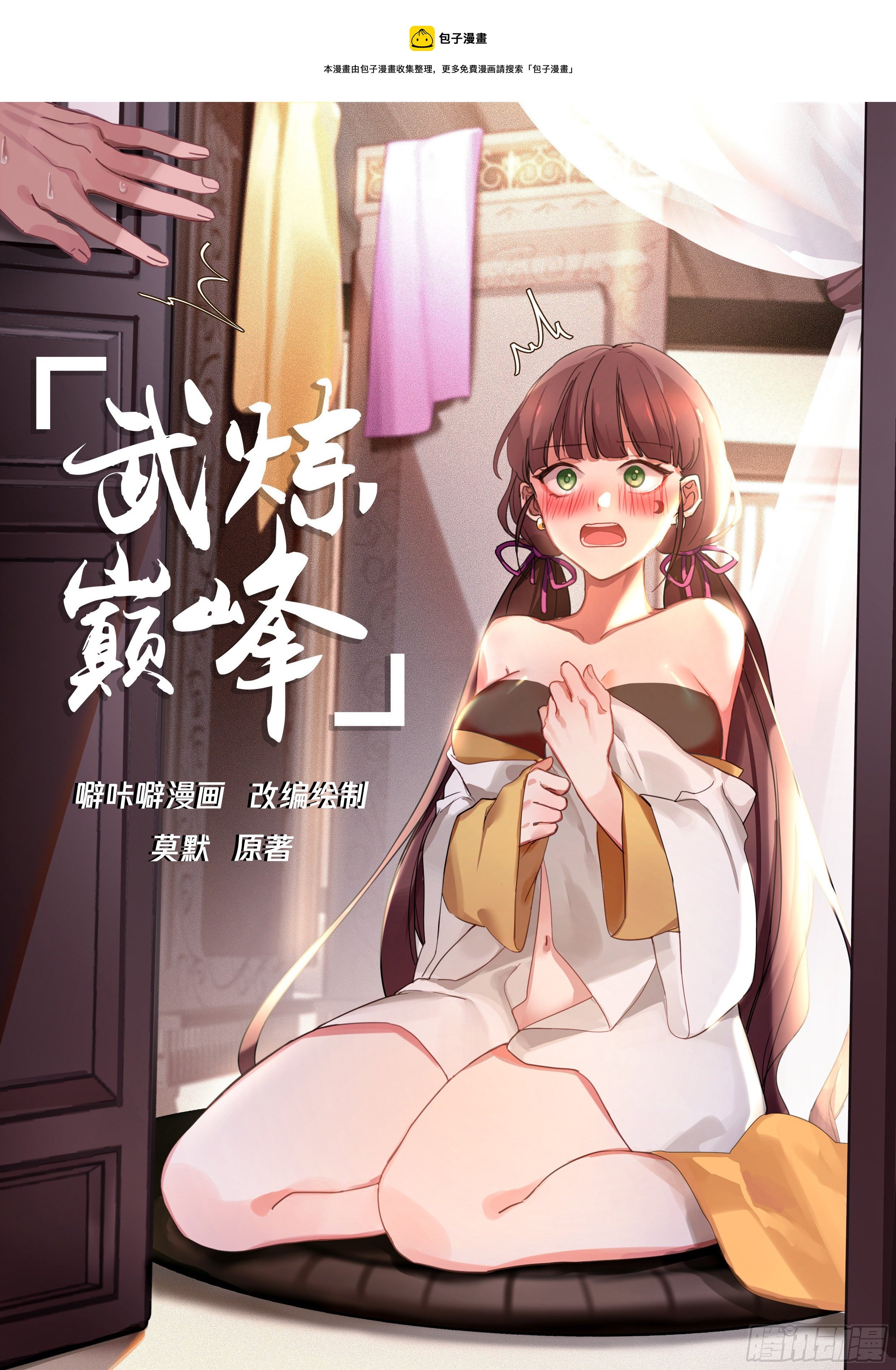 Ice and Fire Nine Hells

Um? !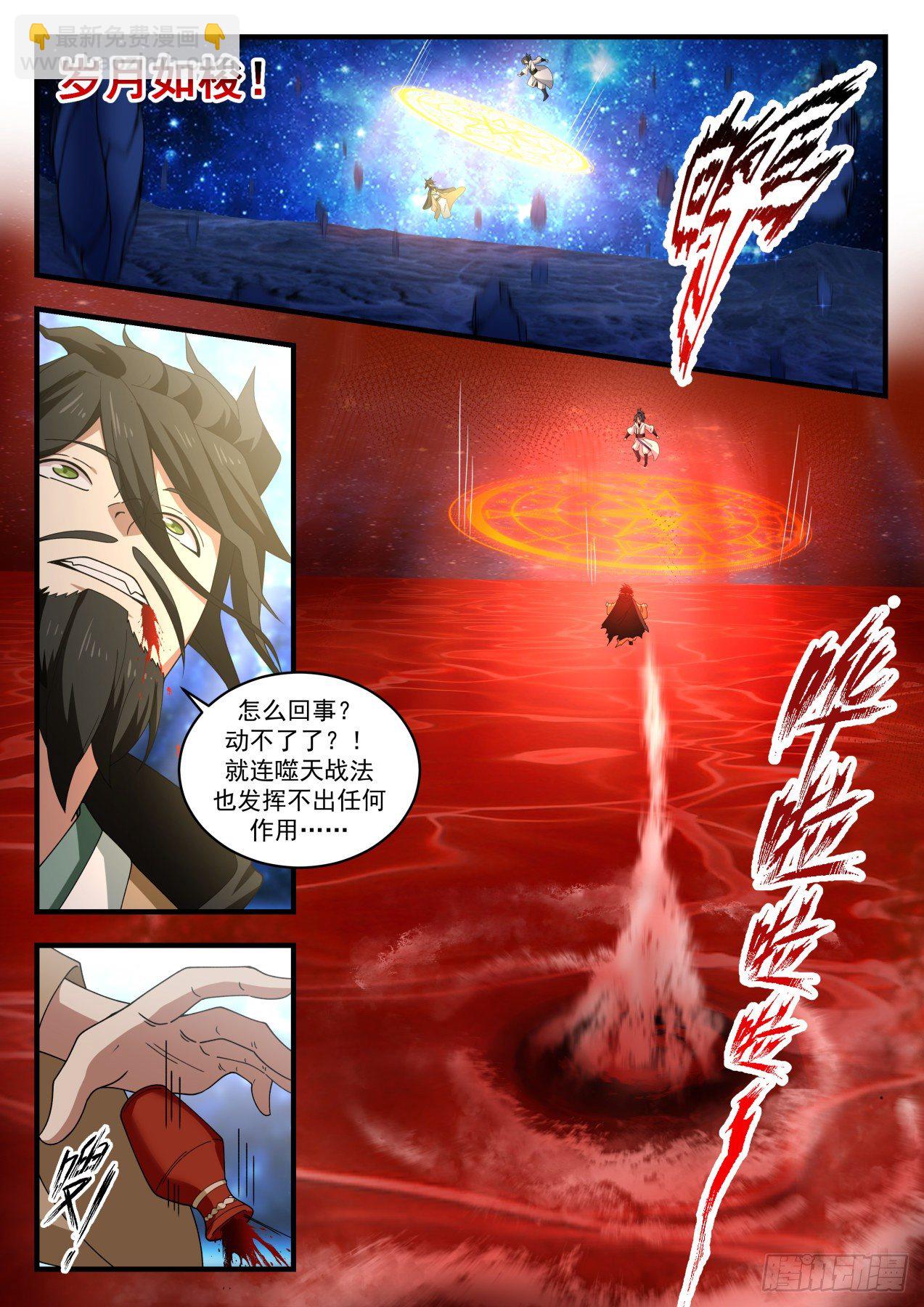 Years go by!

what happened? Can't move? ! Even the sky-devouring tactics can't play any role? …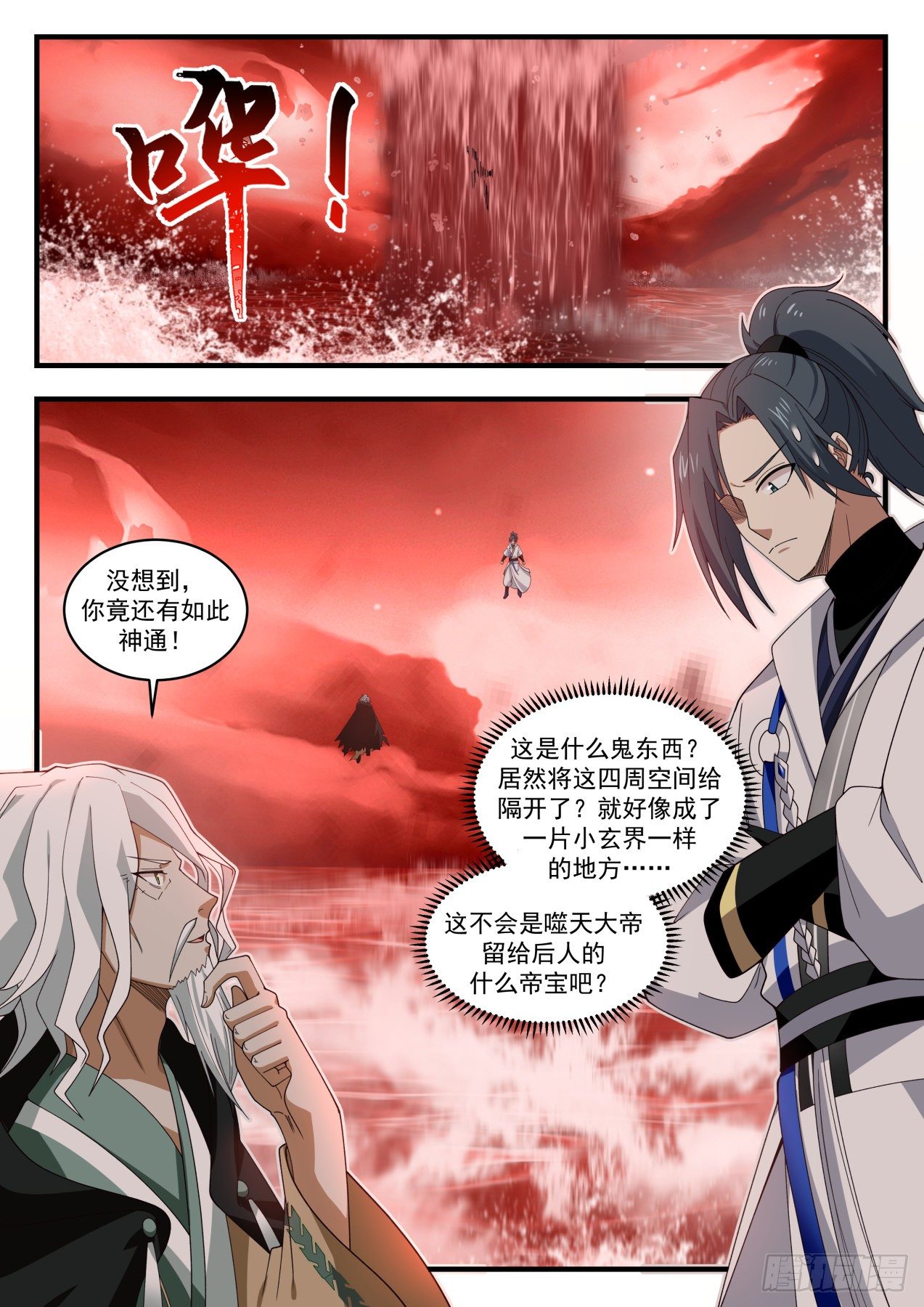 fresh!

I didn't expect you to have such magical powers!

What the hell is this? Actually separated the surrounding space? It's like a place like a small mysterious world? …

Wouldn't this be some kind of imperial treasure left to future generations by Emperor Tian?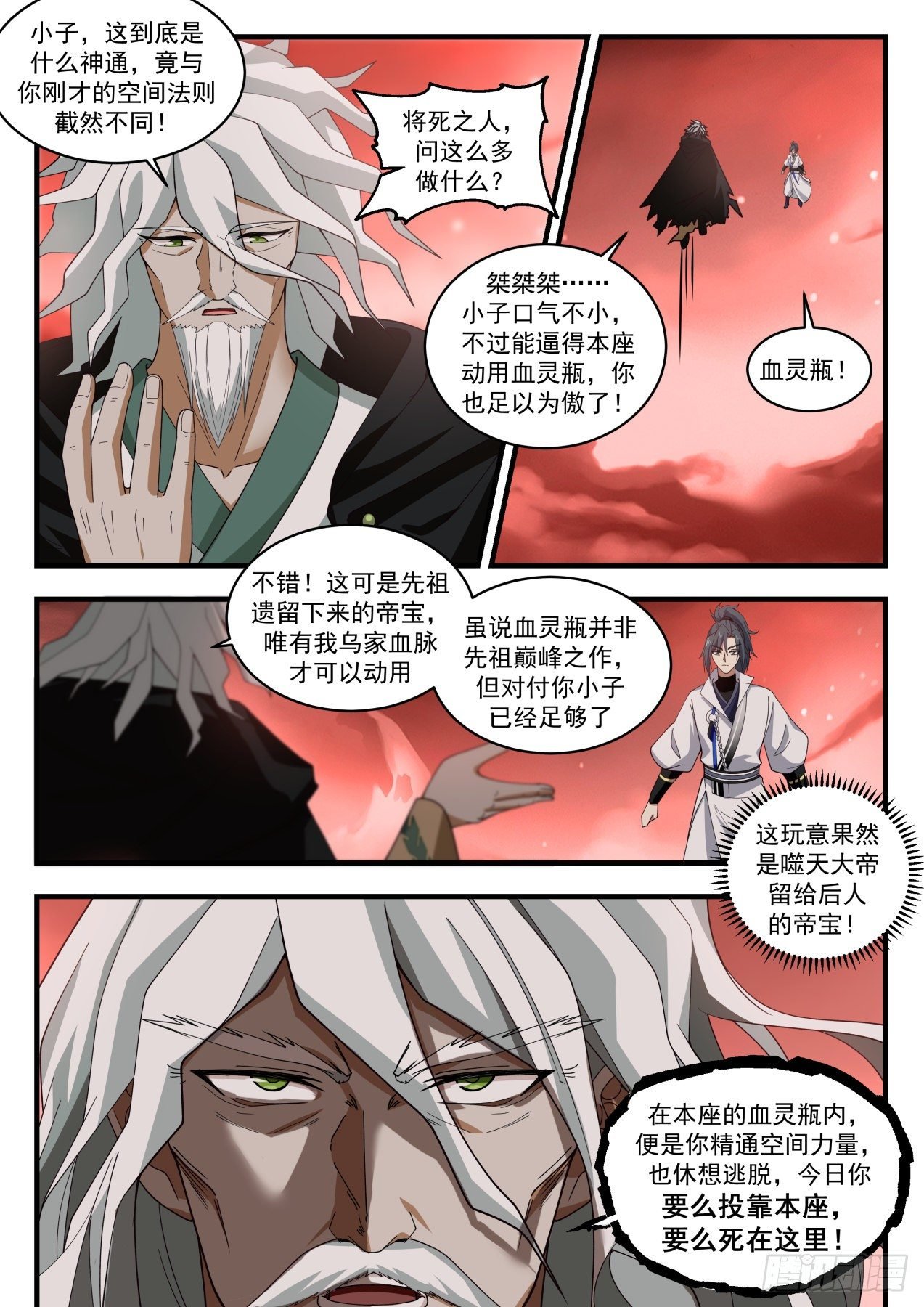 Boy, what kind of magical power is this, it is completely different from the laws of space you just had!

Dying people, why do you ask so many questions?

Jie Jie Jie…the boy's tone is not small, but you can force this seat to use the blood spirit bottle, you can be proud of it!

Spirit bottle!

good! This is the imperial treasure left by the ancestors, only my Wu family blood can be used

Although the blood spirit bottle is not the pinnacle of the ancestors, it is enough to deal with your kid

This thing really is the emperor's treasure left by the Heaven-devouring Emperor to future generations!

In the blood spirit bottle of this seat, even if you are proficient in space power, you can't escape. Today, you will either take refuge in this seat or die here!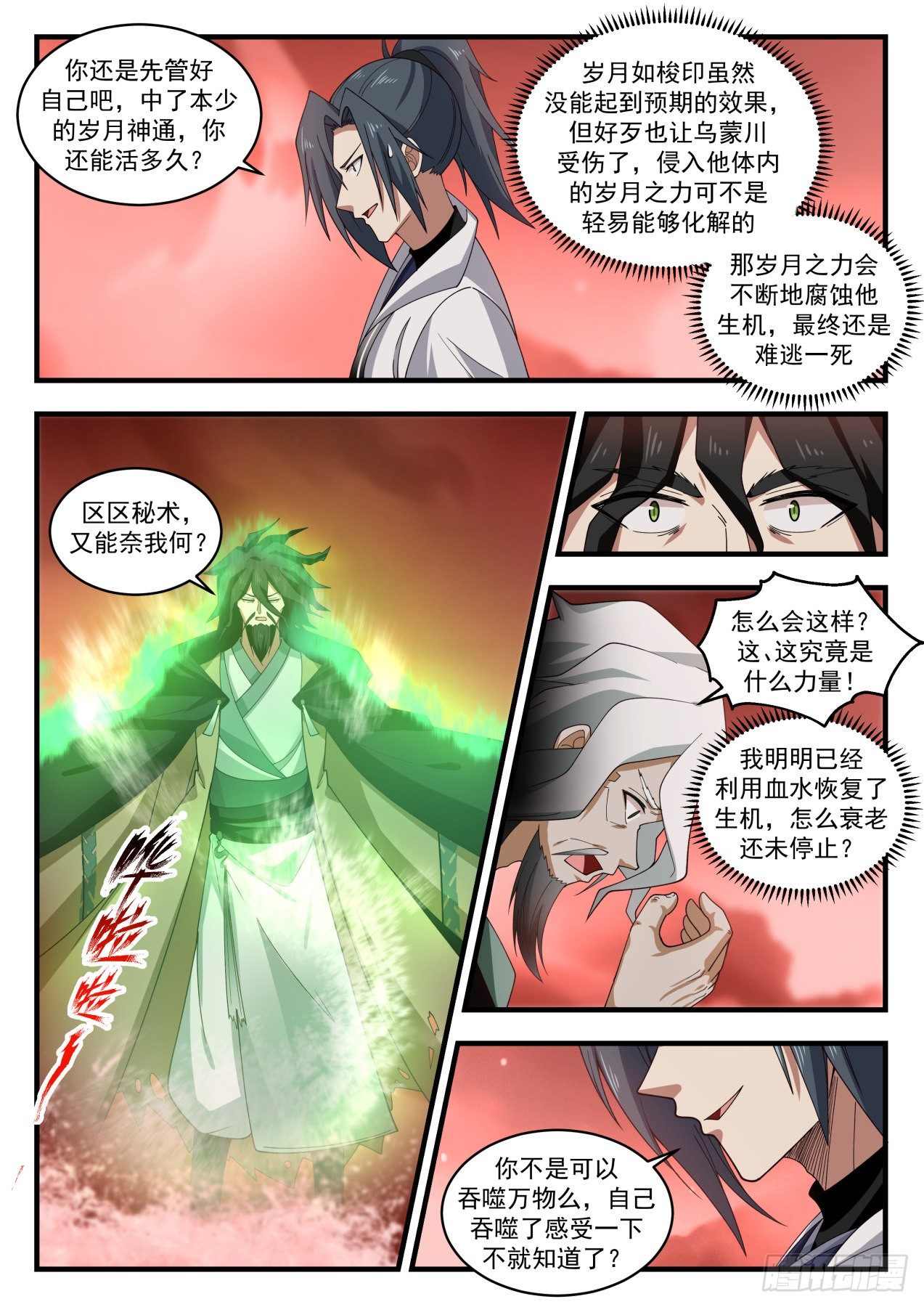 You should take care of yourself first, how long can you live if you have won the supernatural power of this young master?

Although time is like a shuttle print, it did not have the expected effect, but it also injured Wumengchuan. The power of time that invaded his body cannot be easily resolved.

The power of the years will continue to corrode his vitality, and in the end he will not escape death.

What can a mere secret technique do to me?

How could this be? This, what kind of power is this! I have obviously recovered my vitality with blood water, how come the aging has not stopped?

Aren't you able to devour everything, and you'll know it as soon as you smell it?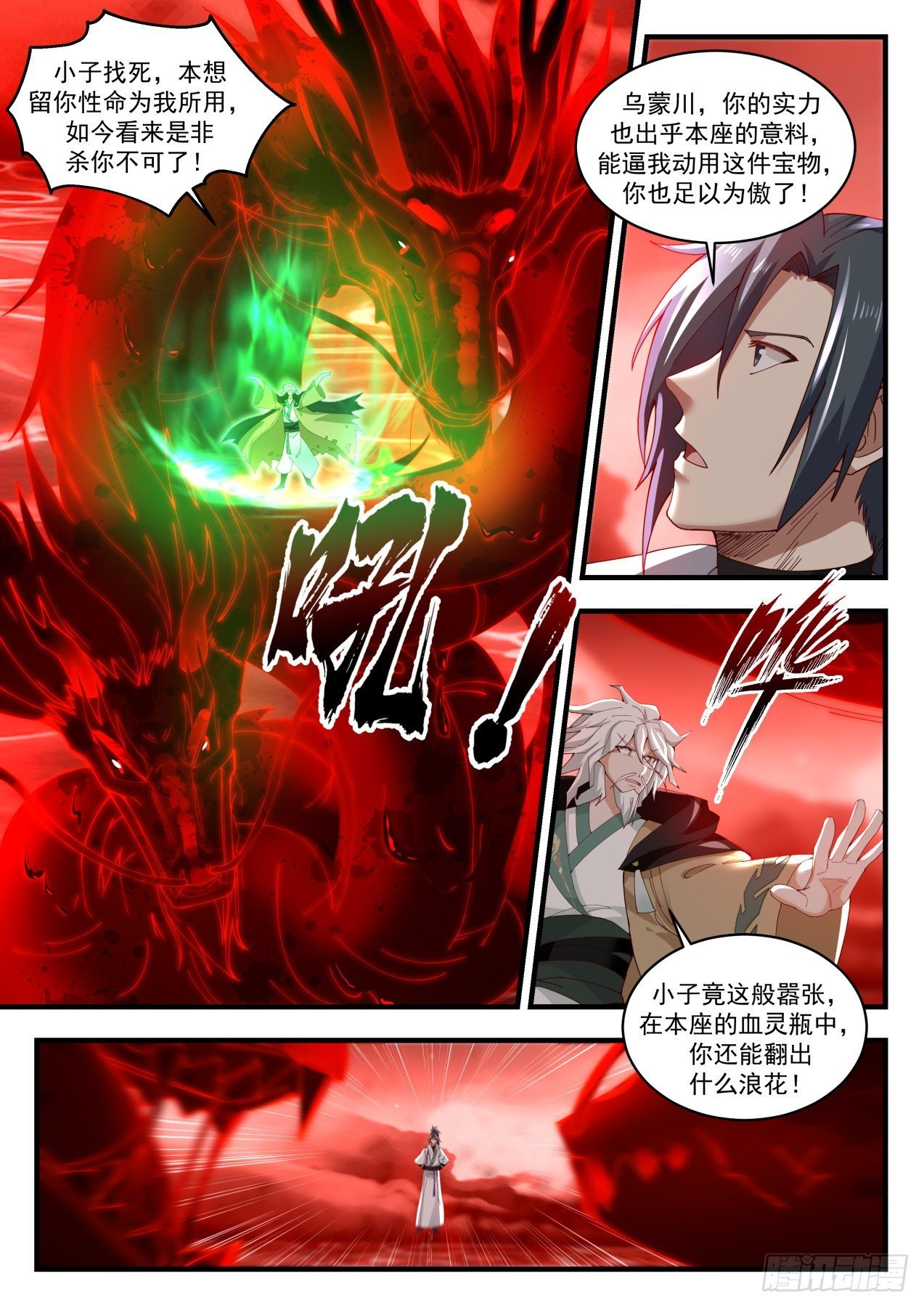 The boy is courting death, I wanted to save your life for my use, but now it seems that I have to kill you!

Wumengchuan, your strength is beyond the expectations of this seat, you can force me to use this treasure and you are proud of it!

小子竟这般嚣张,在本座的血灵瓶中,你还能翻出什么浪花!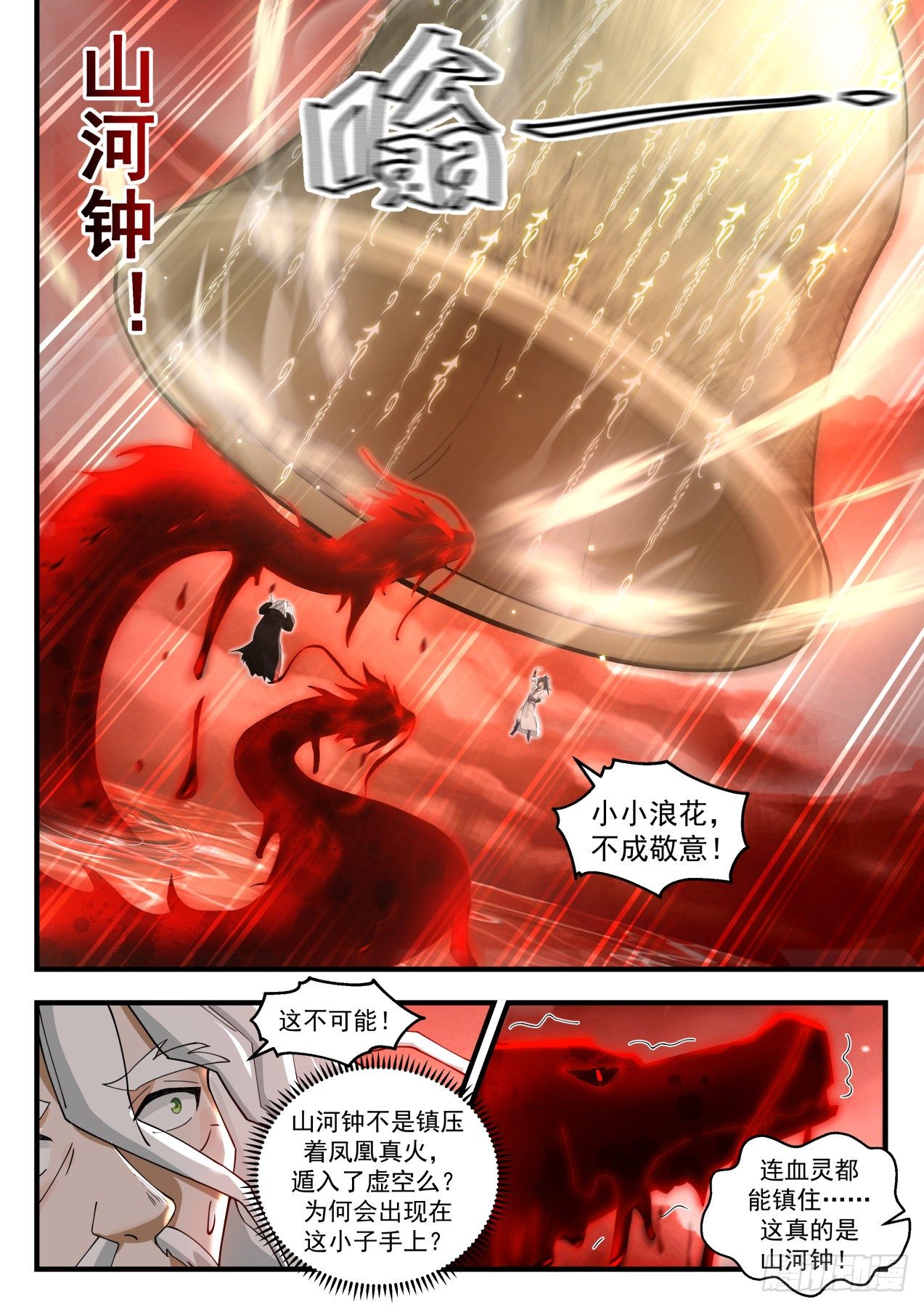 山河钟心

小小浪花,不成敬意!

这不可能!

山河钟不是镇压着凤凰真火,遁入了虚空么?为何会出现在这小子手上?

连血灵都能镇住?…这真的是山河钟!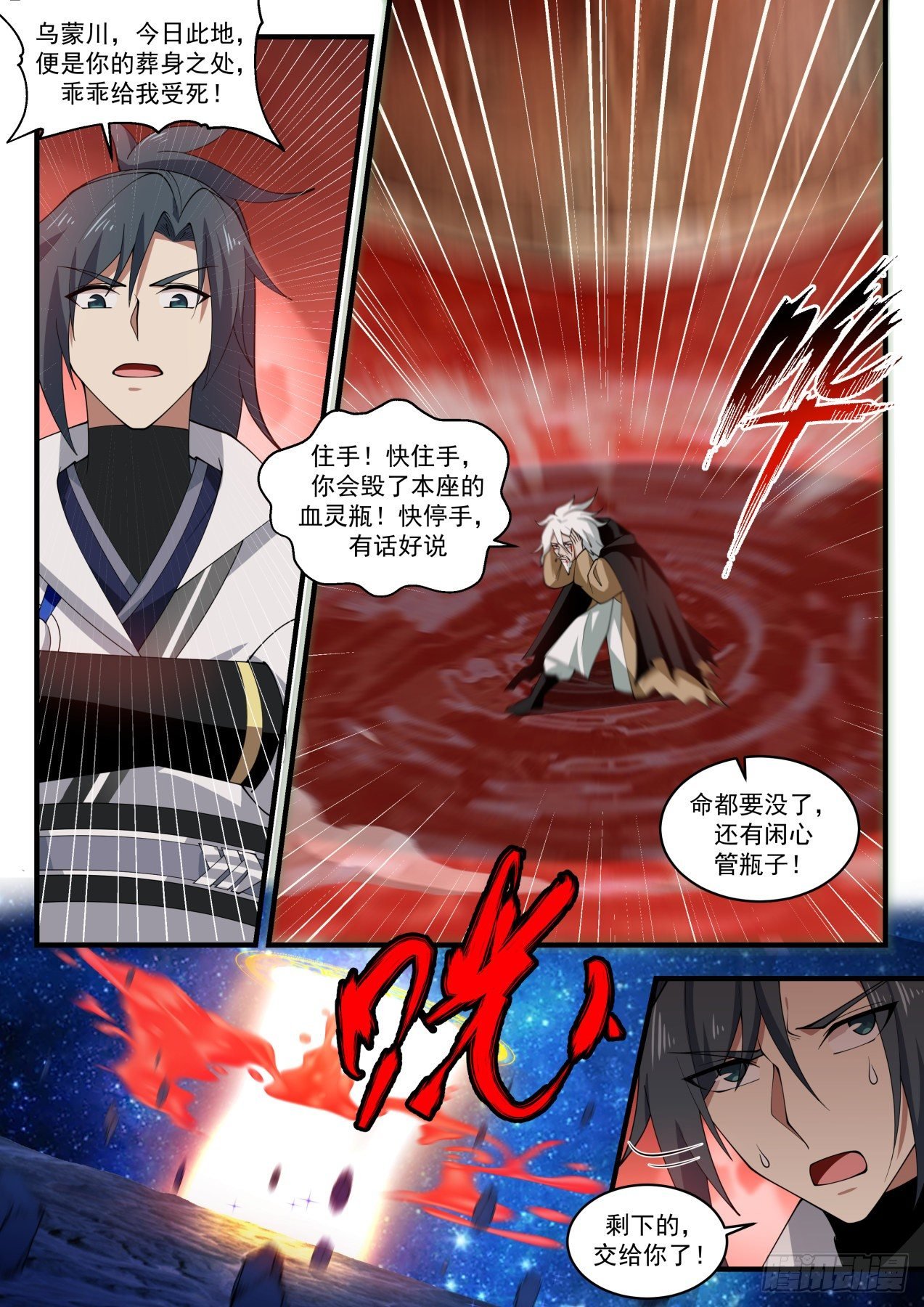 乌蒙川,今日此地便是你的葬身之处乖乖给我受死!

住手!快住手,你会毁了本座的血灵瓶!快停手,有话好说

命都要没了还有闲心管瓶子!

剩下的,交给你了!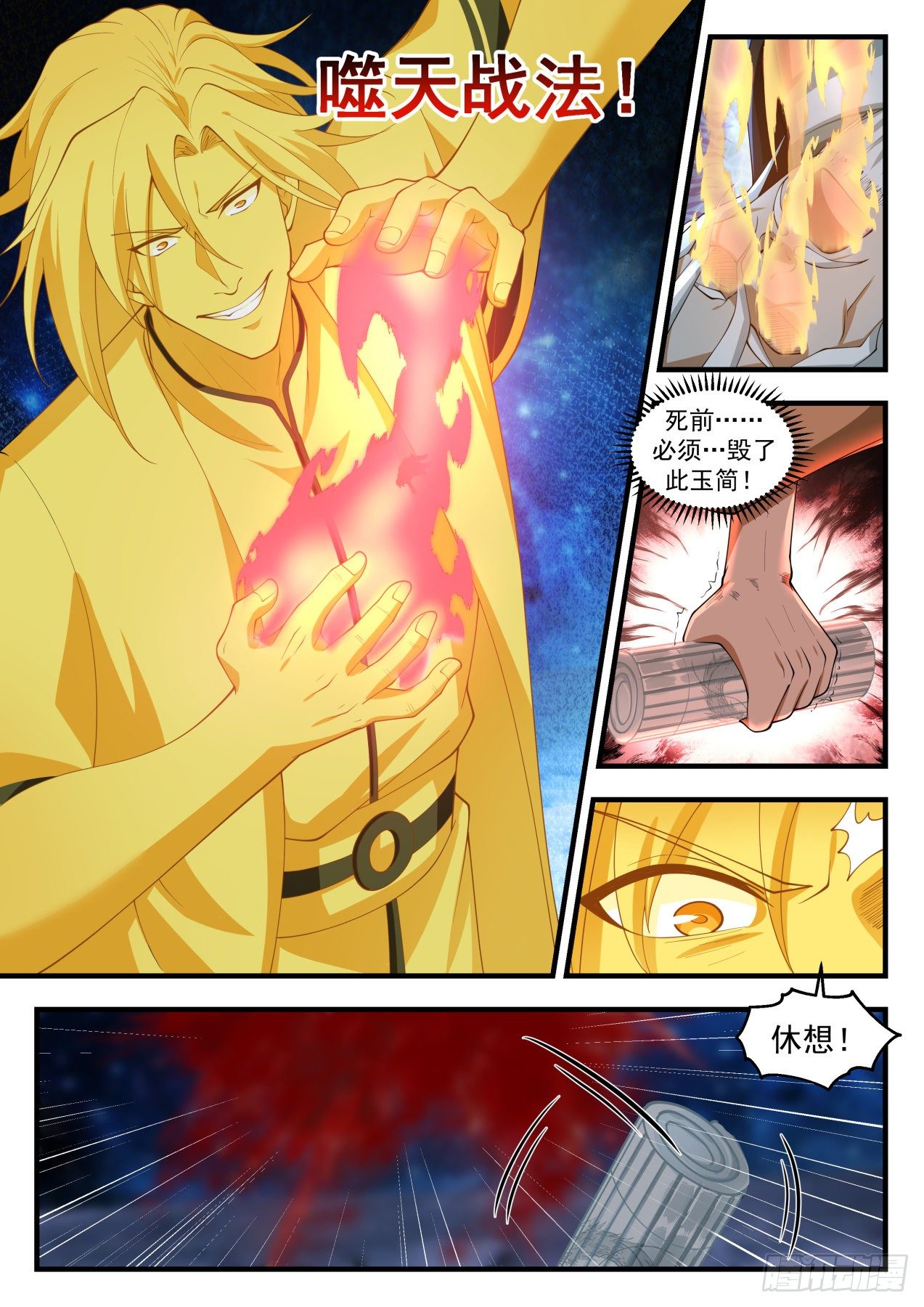 噬天战法!

死前??..必须…毁了此玉简!

休想!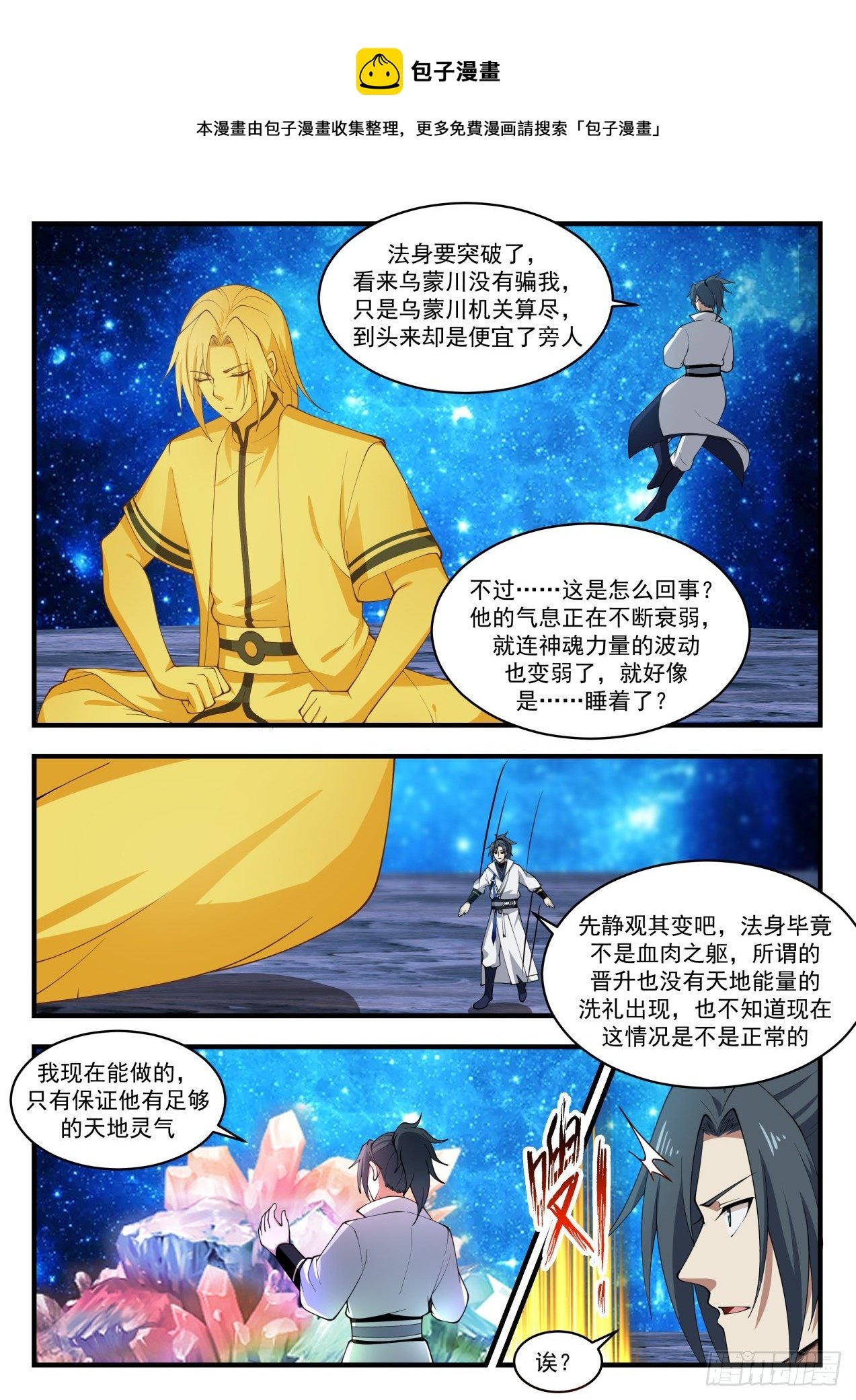 包子漫

本漫由包子漫收集整理,更多免费漫画请搜索「包子漫

法身要突破了,看来乌蒙川没有骗我,只是乌蒙川机关算尽,到头来却是便宜了旁人

不过?··这是怎么回事?他的气息正在不断衰弱,就连神魂力量的波动也变弱了,就好像是·…睡着了?

先静观其变吧,法身毕竟不是血肉之,所谓的晋升也没有天地能量的洗礼出现,也不知道现在这情况是不是正常的

我现在能做的,只有保证他有足够的天地灵气

误?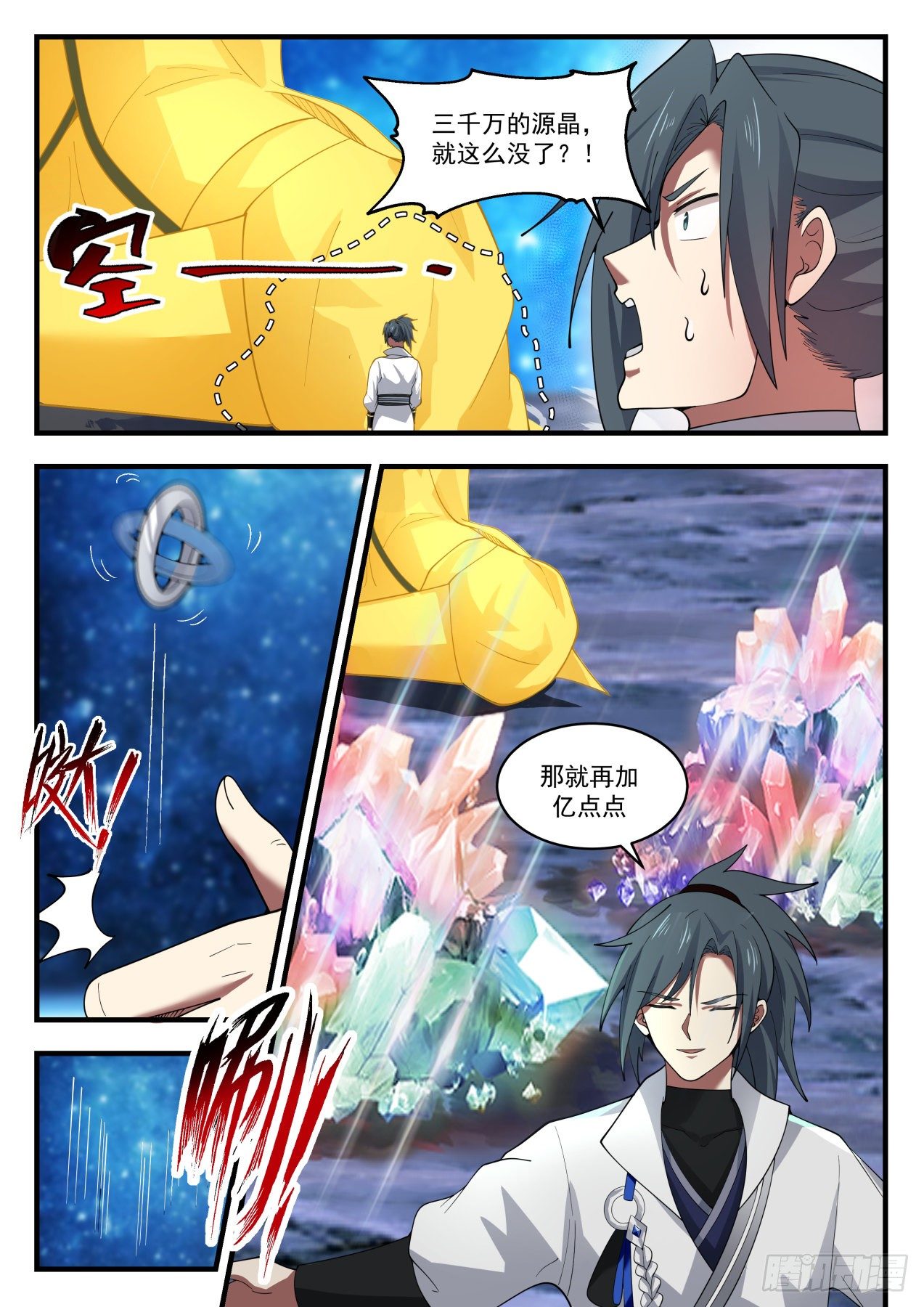 三千万的源晶,就这么没了?!

那就再加亿点点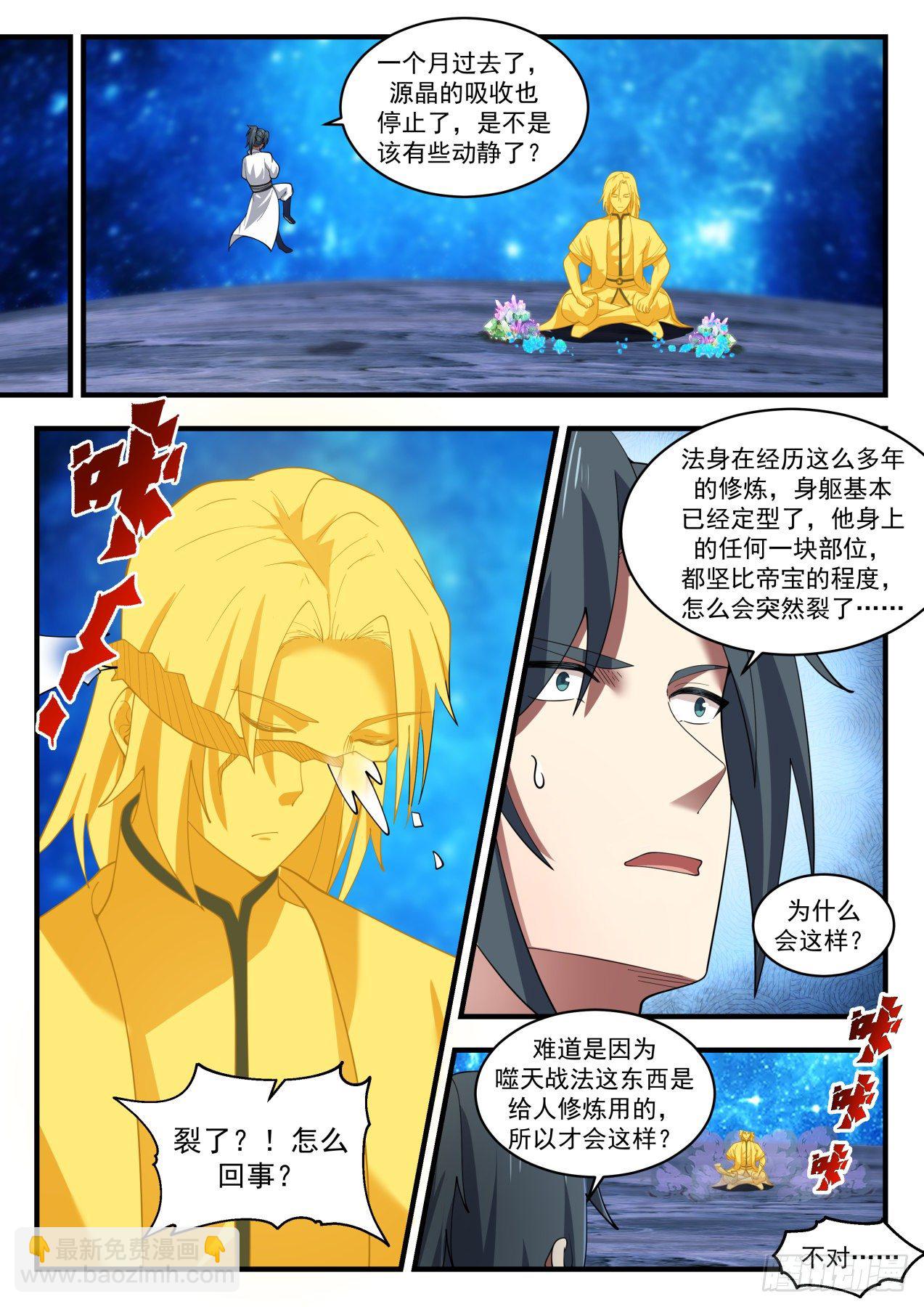 一个月过去了,源晶的吸收也停止了,是不是该有些动静了?

法身在经历这么多年的修炼,身基本已经定型了,他身上的任何一块部位,都坚比帝宝的程度,怎么会突然裂了·.·.

为什么会这样?

难道是因为噬天战法这东西是给人修炼用的,所以才会这样?

裂了?!怎么重回

不对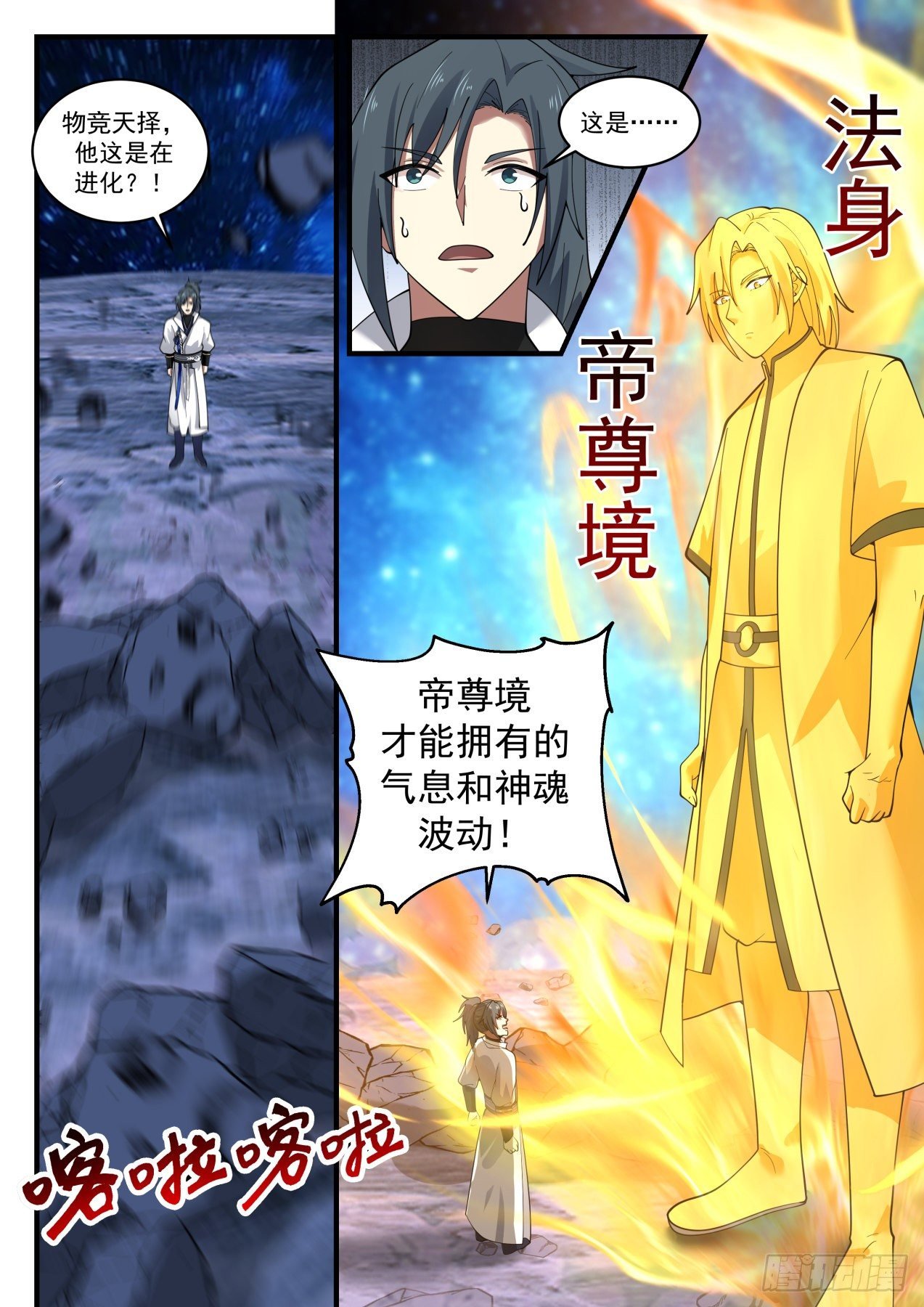 法身

物竞天择,他这是在进化?!

这是·中

帝尊境

帝尊境才能拥有的气息和神魂波动!

磨啦书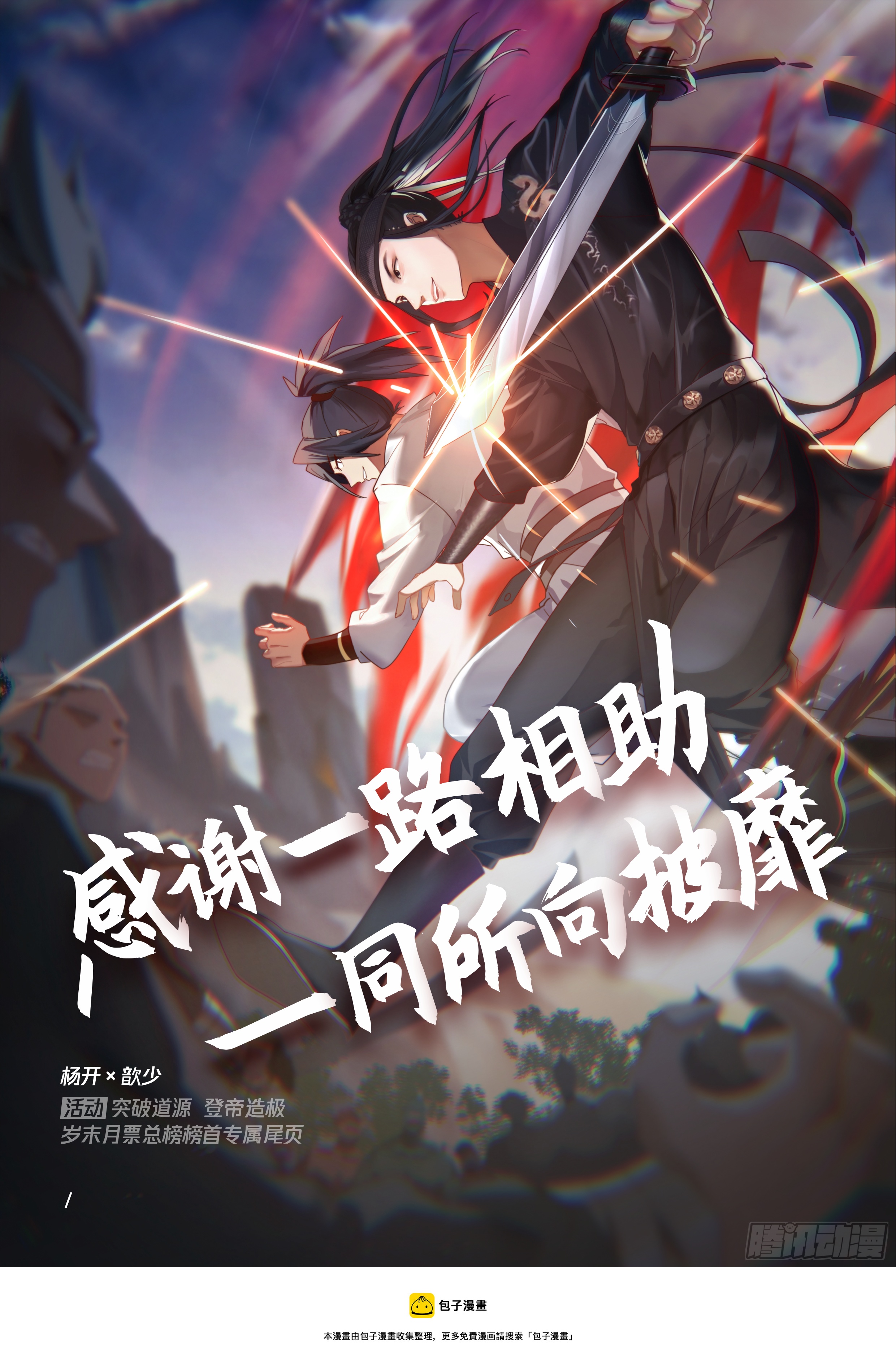 先生!

这是流炎姐姐的功劳!流炎姐姐把修炼资源都给我了,所以才能晋升道源三层境!

那也得你有这个天赋才行

这才多久不见,你就已经是道源三层境了?!

主人你这段时间见到花姐了么?

花姐的话倒不用太担心花姐她跟你们不一样,老江湖了,而且还是星神宫弟子,又有那五色长矛,一般人不是她的对手

也不知道花姐这段时间过的怎样,现在碎星海中有好多人晋升了帝尊

倒是你们,站在这里做什么,这上面很危险的,下去找个地方炼化吸收本源之力啊!

可是,小七妹妹在这里!