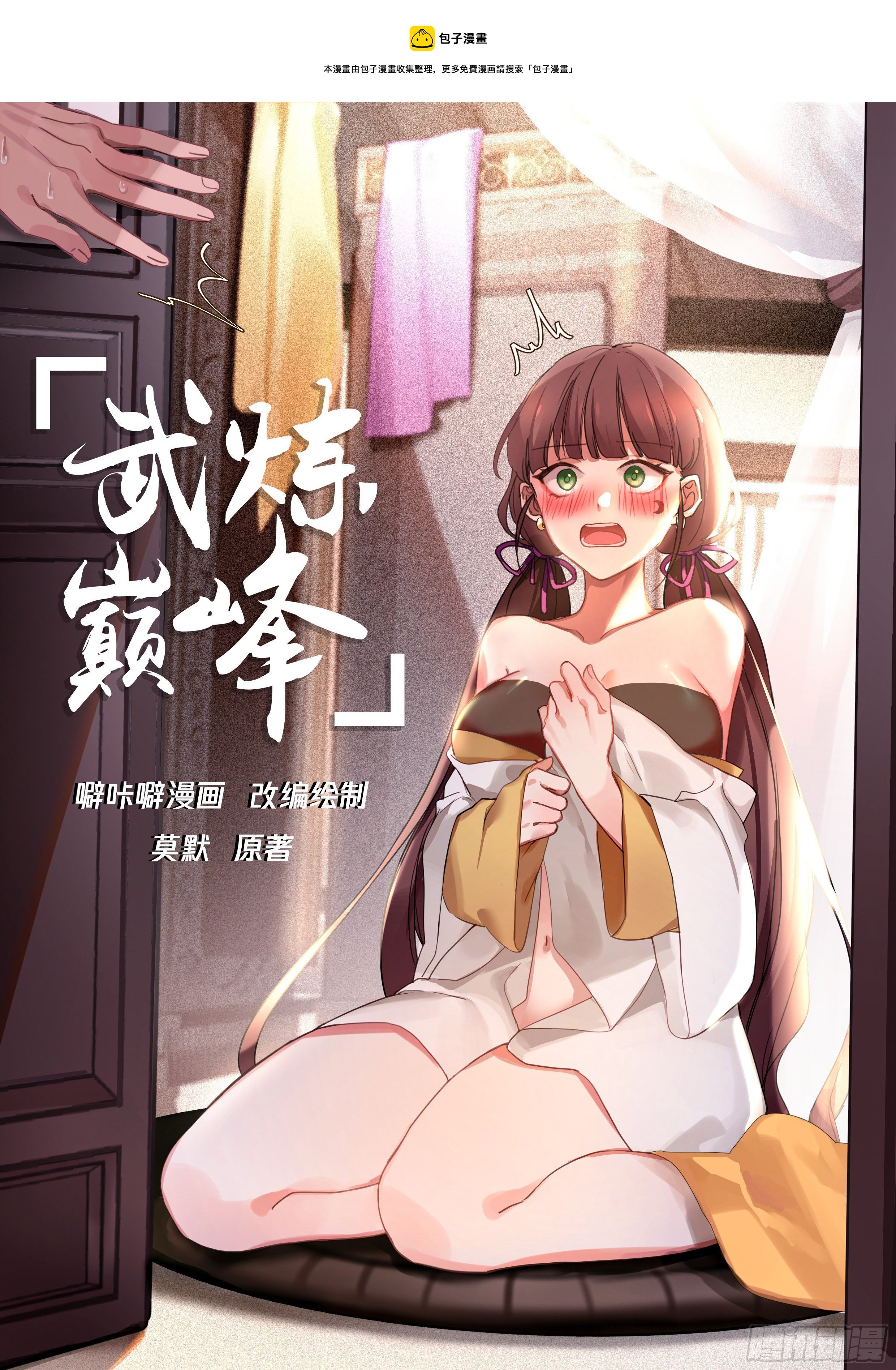 If the strength is not replenished, it will be exhausted sooner or later. It seems that what he said is true. Where is the exit, can you show me?

The dragons in the Sea of ​​Silence absorb countless water, the suction is extremely strong, it is extremely laborious to avoid, and there is also a transformation force.

I can't show you this!

I don't understand, what does the matter of going out have to do with the master looking for me to cooperate?

If you want to cooperate with me, you have to share information and you don't show it to me. How can I trust you based on one-sided words?

If you want to go out, you need to know the exit, and you need a tool, right? Do you want to fly all the way?

Believe it or not!

You don't even have the tools to go out?

Yes, yes, but you need to get it. It's not here with the old man and it takes several people to work together to get that thing. This is why the old man finds you.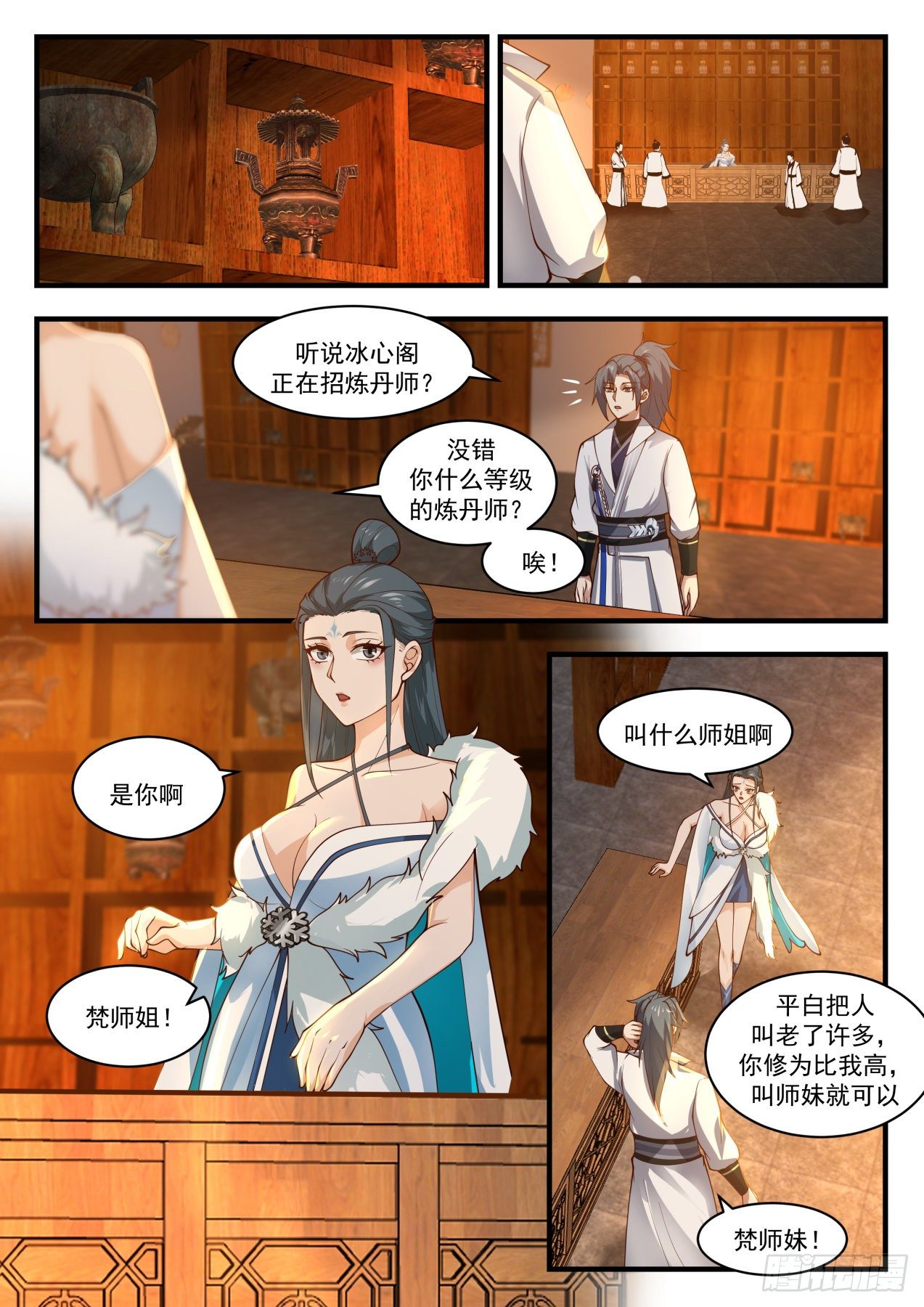 I heard that Bingxin Pavilion is recruiting alchemists?

That's right, what level of alchemist are you?

throat!

What's your name, Mrs.

It is you

It makes people a lot older for nothing. If you have a higher cultivation base than me, you can call me junior sister.

Sister Fan!

Sister Fan!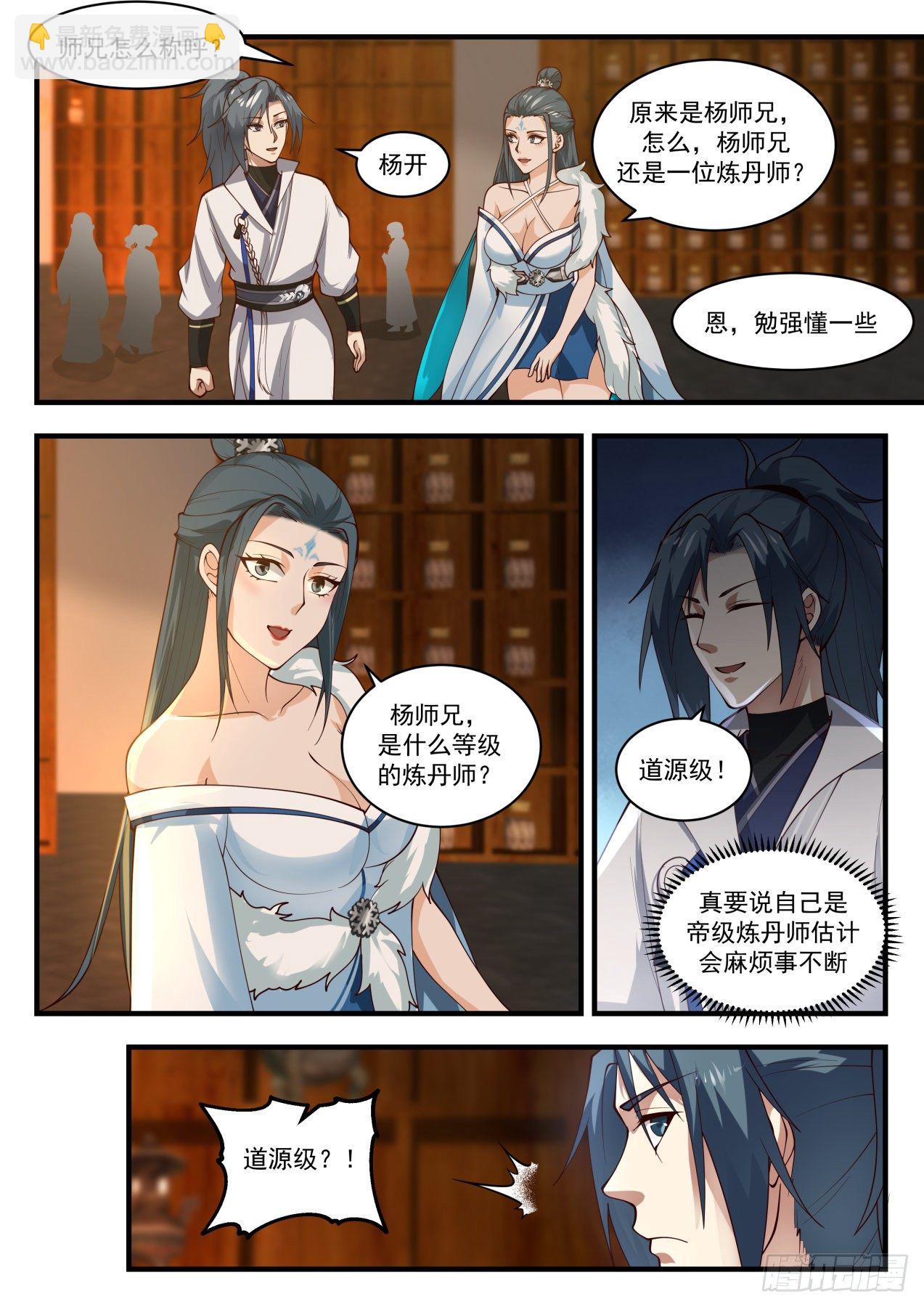 What is your brother's name?

It turned out to be Senior Brother Yang, why, Senior Brother Yang is still an alchemist?

Yang Kai

Well, I barely understand

Senior Brother Yang, what level of alchemist?

Daoyuan level!

If you really want to say that you are an emperor-level alchemist, you will probably be in trouble.

Daoyuan level? !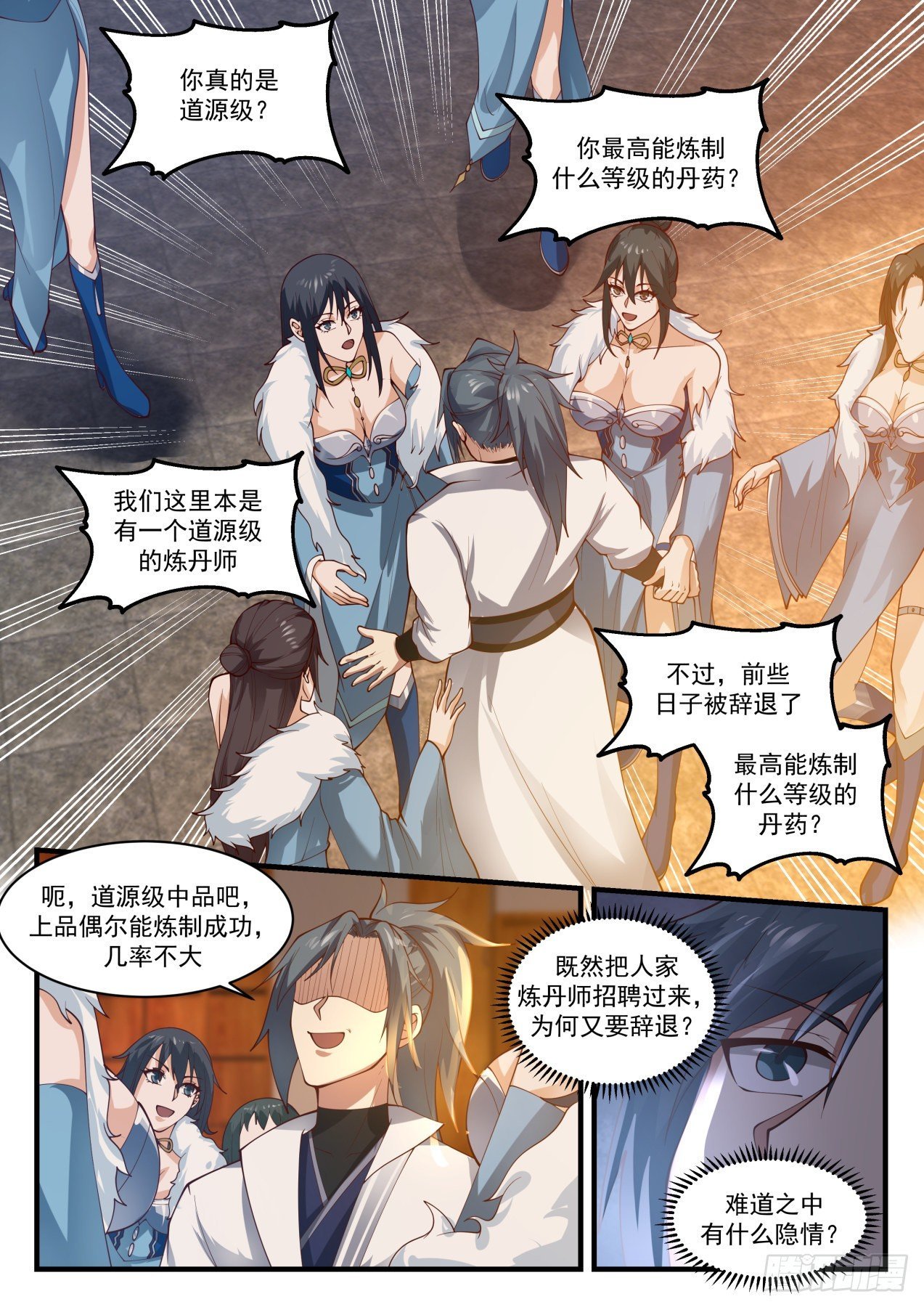 Are you really Daoyuan level?

What is the highest level of elixir you can refine?

We originally had a Taoyuan-level alchemist here.

However, I was fired a few days ago.

What is the highest level of elixir that can be refined?

Well, Daoyuan-level middle-grade, high-grade can occasionally be successfully refined, the probability is not very large

Since they recruited an alchemist, why did they have to fire them again?

Is there something hidden in it?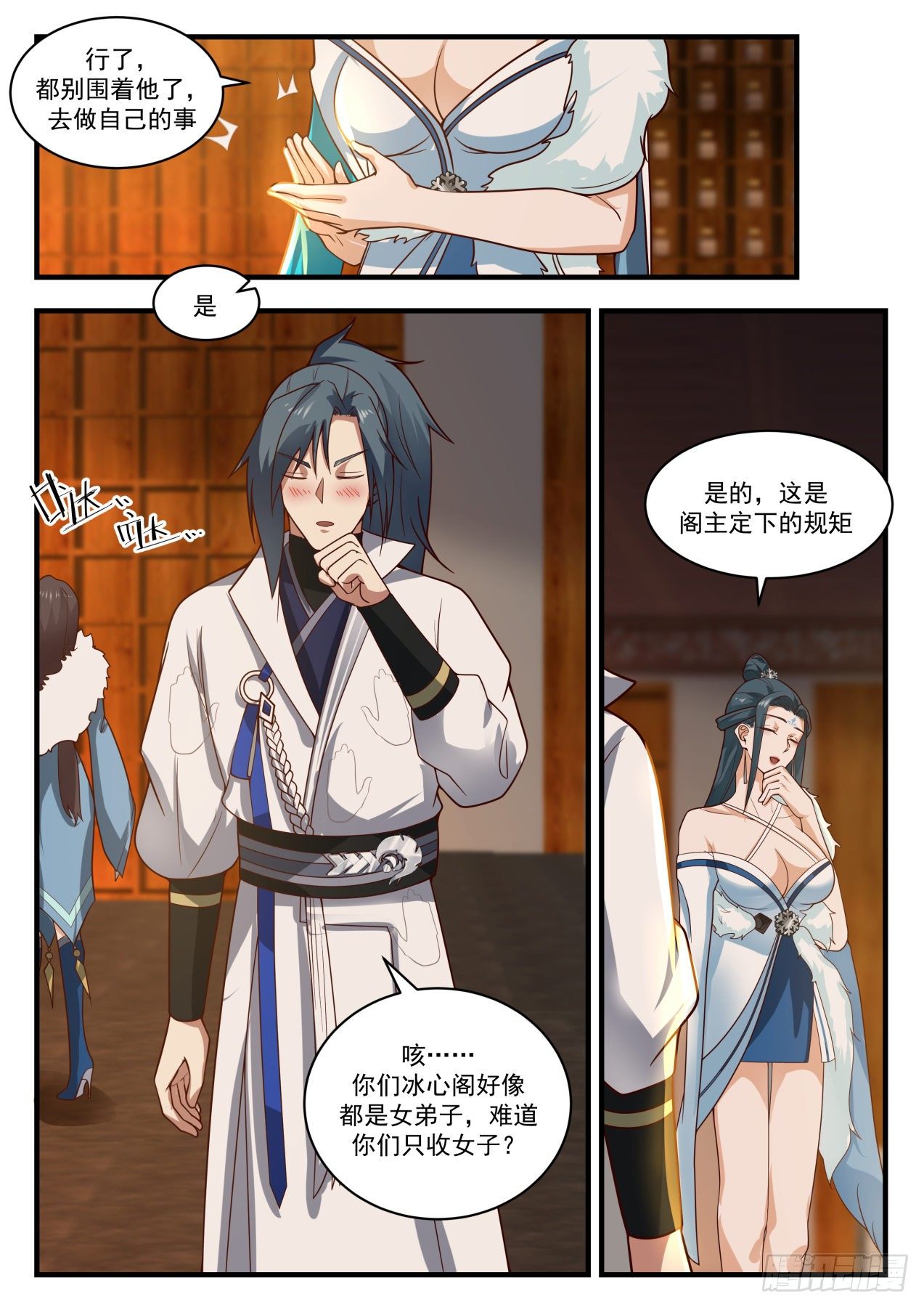 All right, don't surround him, go do your own thing

Yes

Yes, this is the rule set by the lord

Cough….It seems that you Bingxin Pavilion are all female disciples, do you only accept women?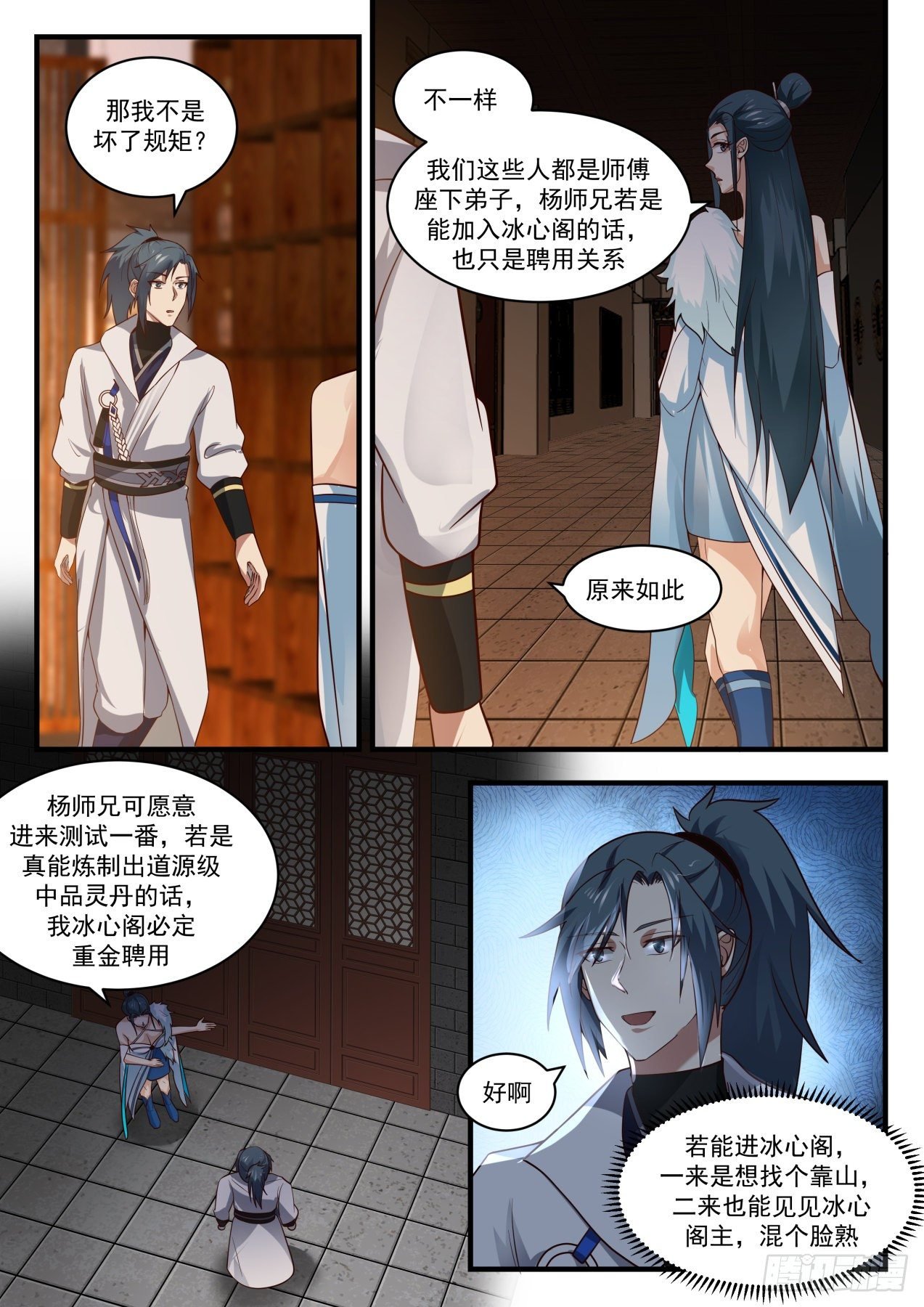 The difference is that we are all disciples of the master. If Brother Yang can join the Bingxin Pavilion, it is only an employment relationship.

So am I breaking the rules?

I see

Senior Brother Yang is willing to come in and test it out. If you can really refine the Daoyuan-level middle-grade elixir, my Bingxin Pavilion will definitely hire you with a lot of money.

OK

If I can enter the Bingxin Pavilion, I want to find a backer, and secondly, I can also meet the Bingxin Pavilion Master and have a familiar face.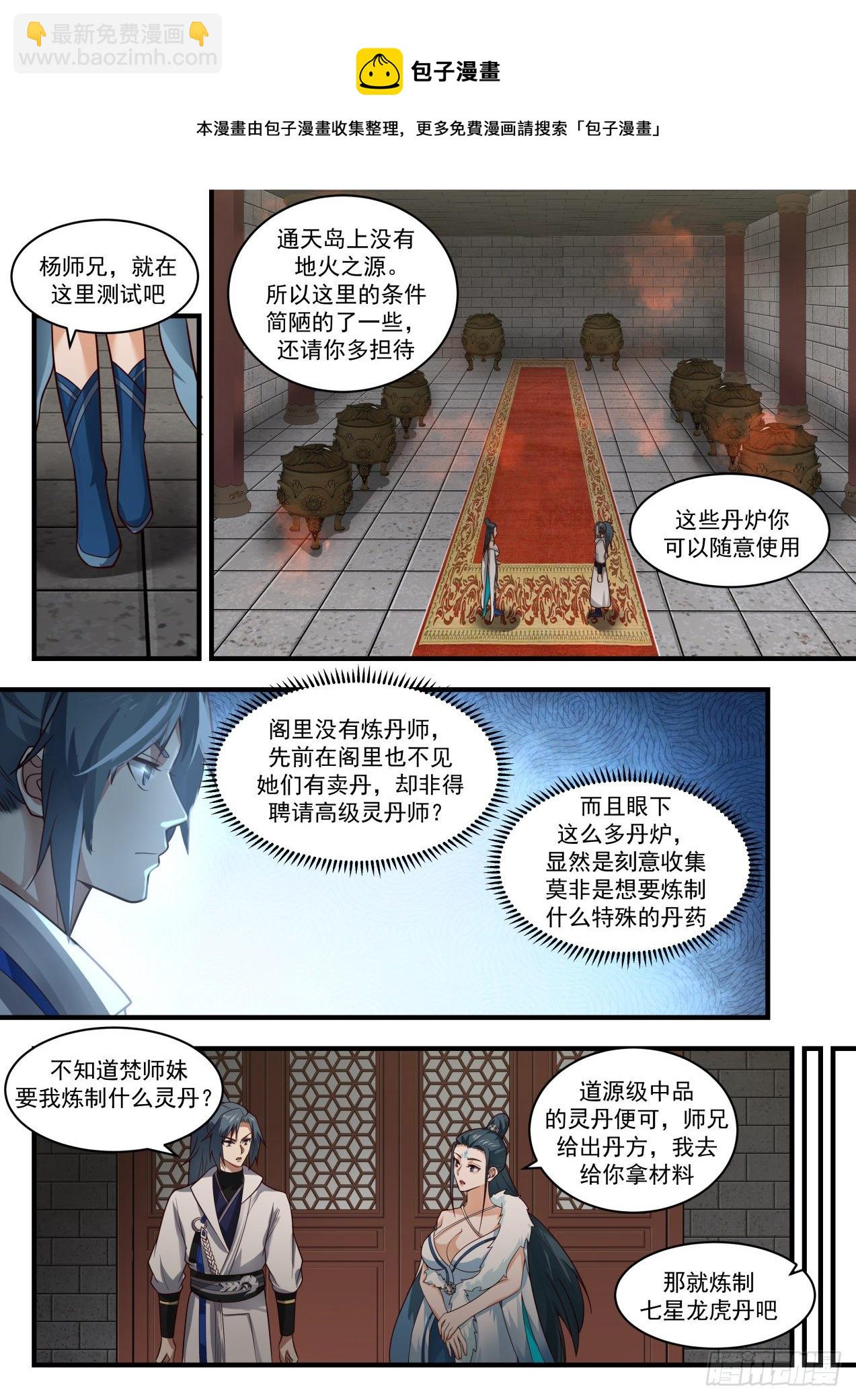 Steamed Bun Comics

This comic is collected and organized by Bao Ziman, for more free comics, please search "Bao Ziman"

There is no source of fire on Tongtian Island. So the conditions here are a little rough, please bear with me

Brother Yang, let's test it here

You can use these pill furnaces at will

There are no alchemists in the pavilion, and they have not been seen selling pills in the pavilion before, but they have to hire high-level alchemists?

And there are so many pill furnaces at the moment, obviously they are deliberately collected, is it because they want to refine some special pills

I don't know what kind of elixir Fan Shimei wants me to make?

The spiritual pill of the middle grade of Daoyuan level is enough. Senior brother gives the pill formula, and I will get the materials for you.

Then refine the Seven Star Dragon Tiger Pill.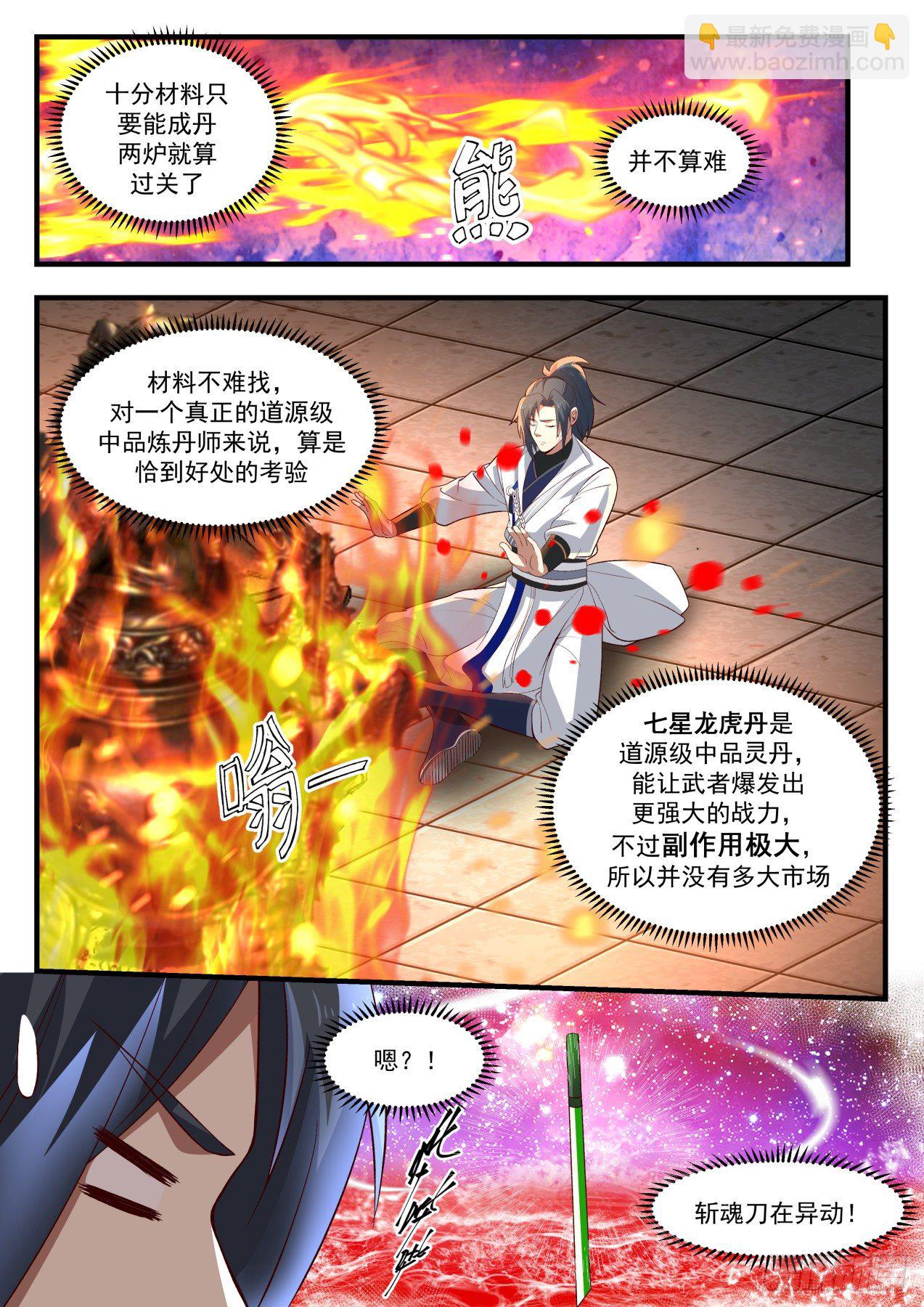 Very material as long as it can become Dan two furnaces, it will pass the test

not difficult

The materials are not difficult to find. For a real Daoyuan-level middle-grade alchemist, it is just the right test.

The Seven Star Dragon Tiger Pill is a Taoyuan-level mid-grade elixir that can make the martial artist explode with more powerful combat power, but the side effects are great, so there is not much market.

Um? !

Soul Chopping Blade is changing!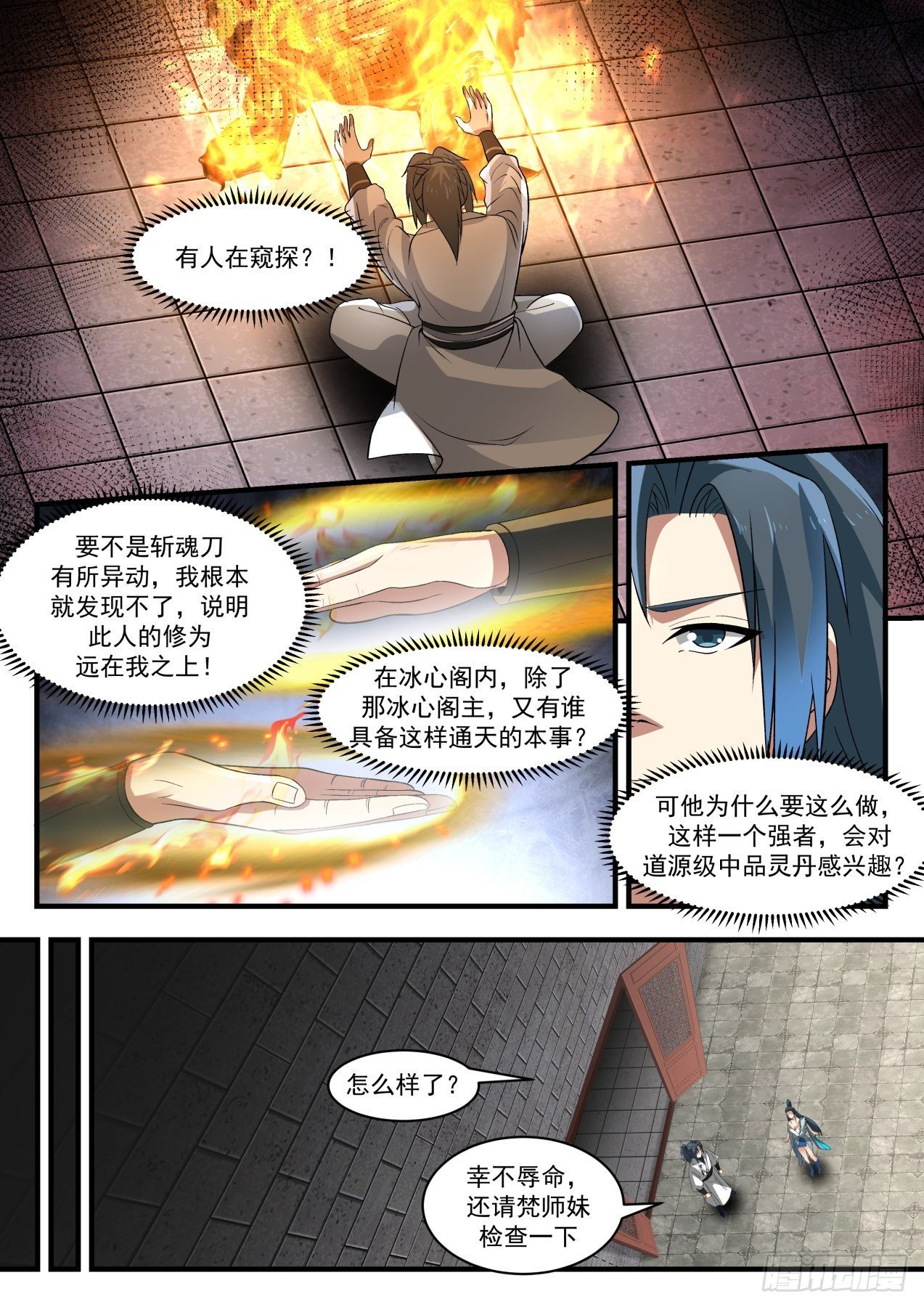 Is someone spying? !

If it hadn't been for the Soul Chopping Blade, I wouldn't have found it at all, which means that this person's cultivation is far above mine!

In the Bingxin Pavilion, other than the Bingxin Pavilion Master, who else has such an ability to reach the sky?

But why did he do this, such a strong man would be interested in Daoyuan-level mid-grade elixir?

How's it going?

Fortunately, I don't lose my life. I also ask Sister Fan to check it.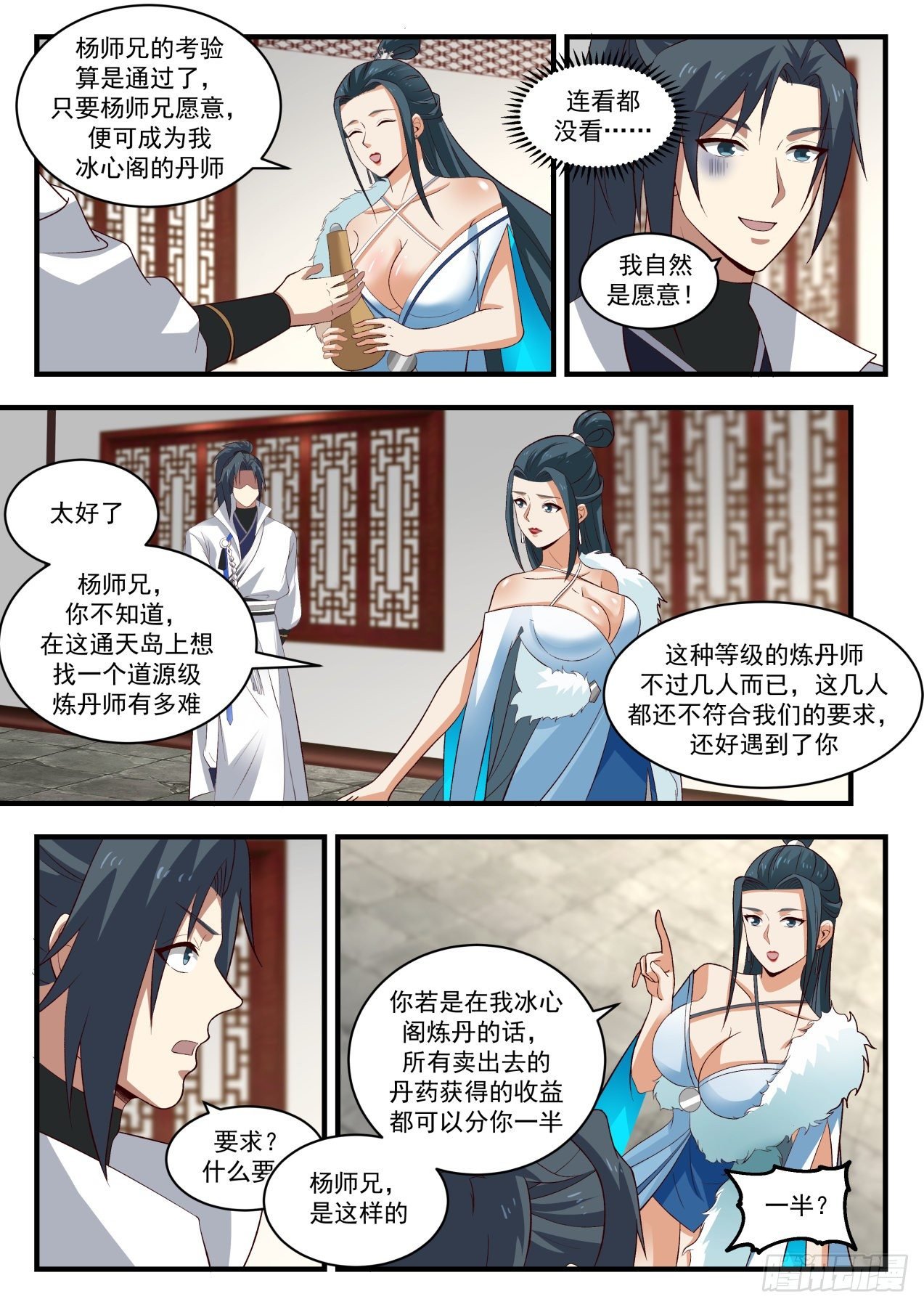 Senior Brother Yang's test is considered to have passed, as long as Senior Brother Yang is willing, he can become the alchemist of my Bingxin Pavilion

didn't even look

Of course I would!

Great, Senior Brother Yang, you don't know how difficult it is to find a Daoyuan-level alchemist on Tongtian Island

There are only a few alchemists of this level. These people do not meet our requirements. Fortunately, I met you.

If you concoct alchemy in my Bingxin Pavilion, you can get half of the income from all the elixirs you sell.

Require? what to

Brother Yang, it's like this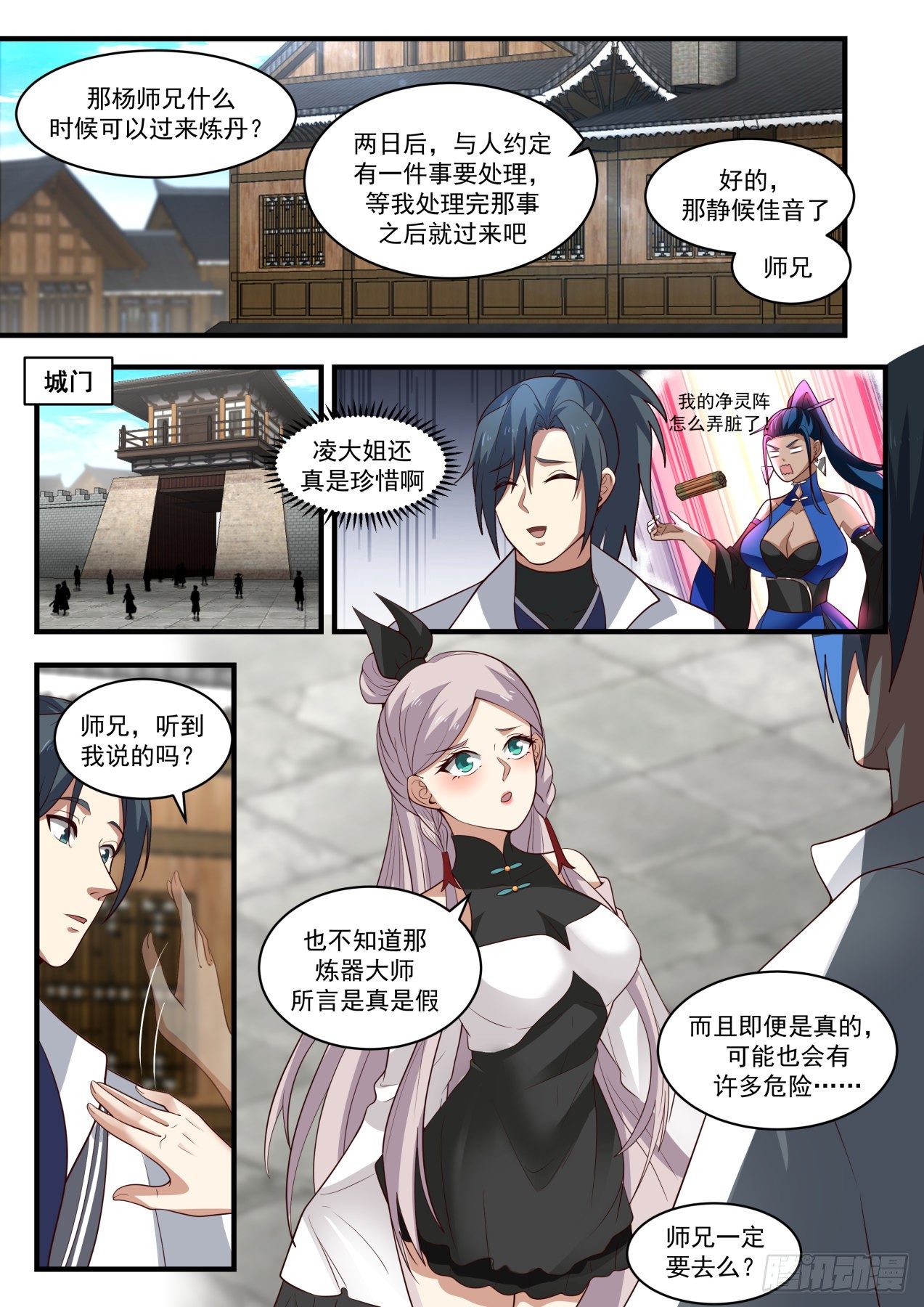 When can Senior Brother Yang come to alchemy?

Two days later, I agreed with someone that there is one thing to deal with, and I will come over after I have dealt with it.

Alright, wait for the good news

Brother

city ​​gate

Is my purifying array dirty?

Miss Ling really cherishes it

Brother, did you hear what I said?

I don't know if what the Master Refiner said is true or not.

And even if it were true, there could be many dangers?

Do you have to go, brother?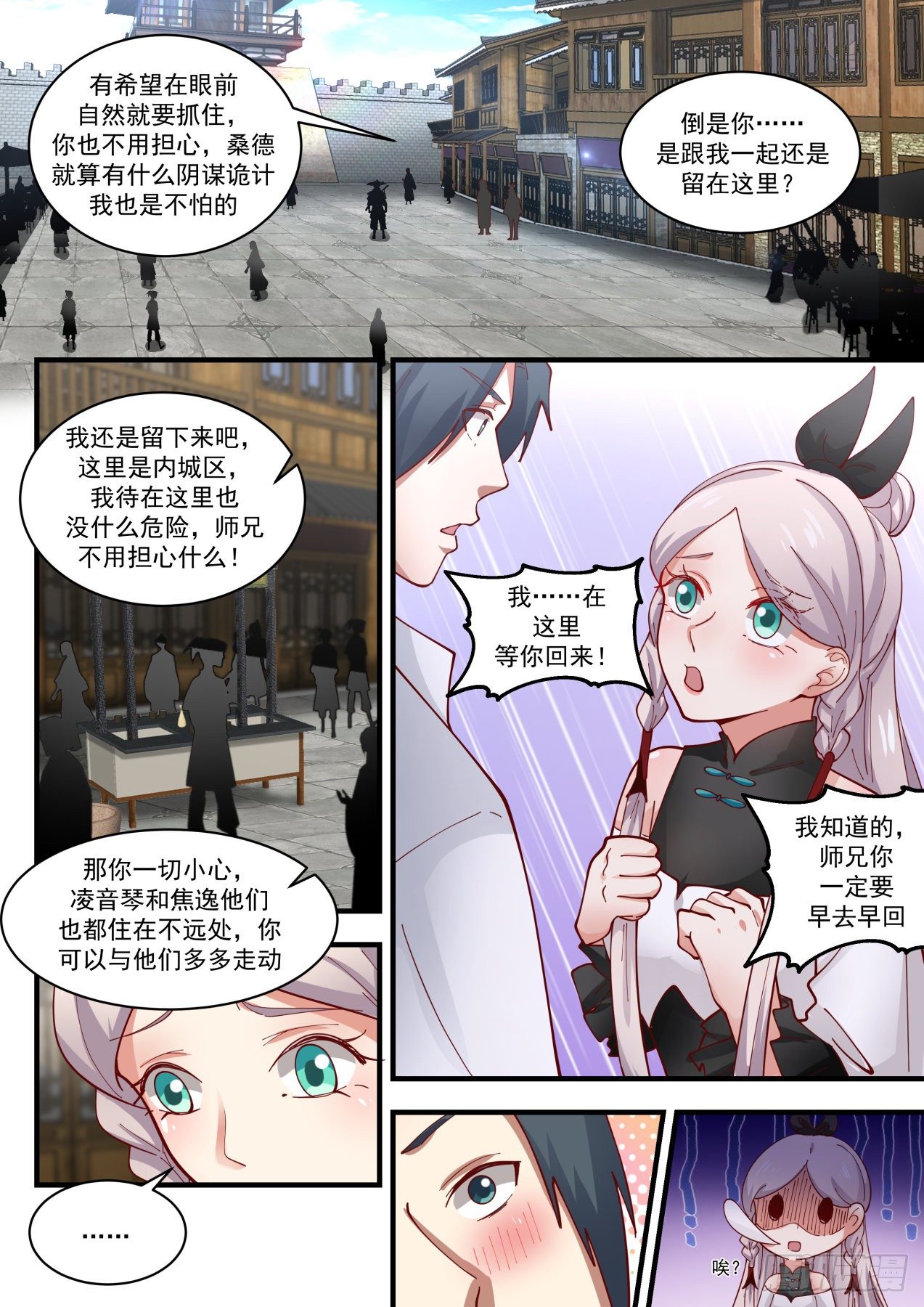 If there is hope, it will naturally be caught in front of you, you don't have to worry, even if Sander has any conspiracy, I am not afraid

It's you?… stay with me or stay here?

I'd better stay here. This is the inner city. It's not dangerous for me to stay here. Brother, don't worry!

I am here waiting for your return!

I know, brother, you must go early and return early

Then be careful, Ling Yinqin and Jiao Yi also live not far away, you can walk around with them more

throat?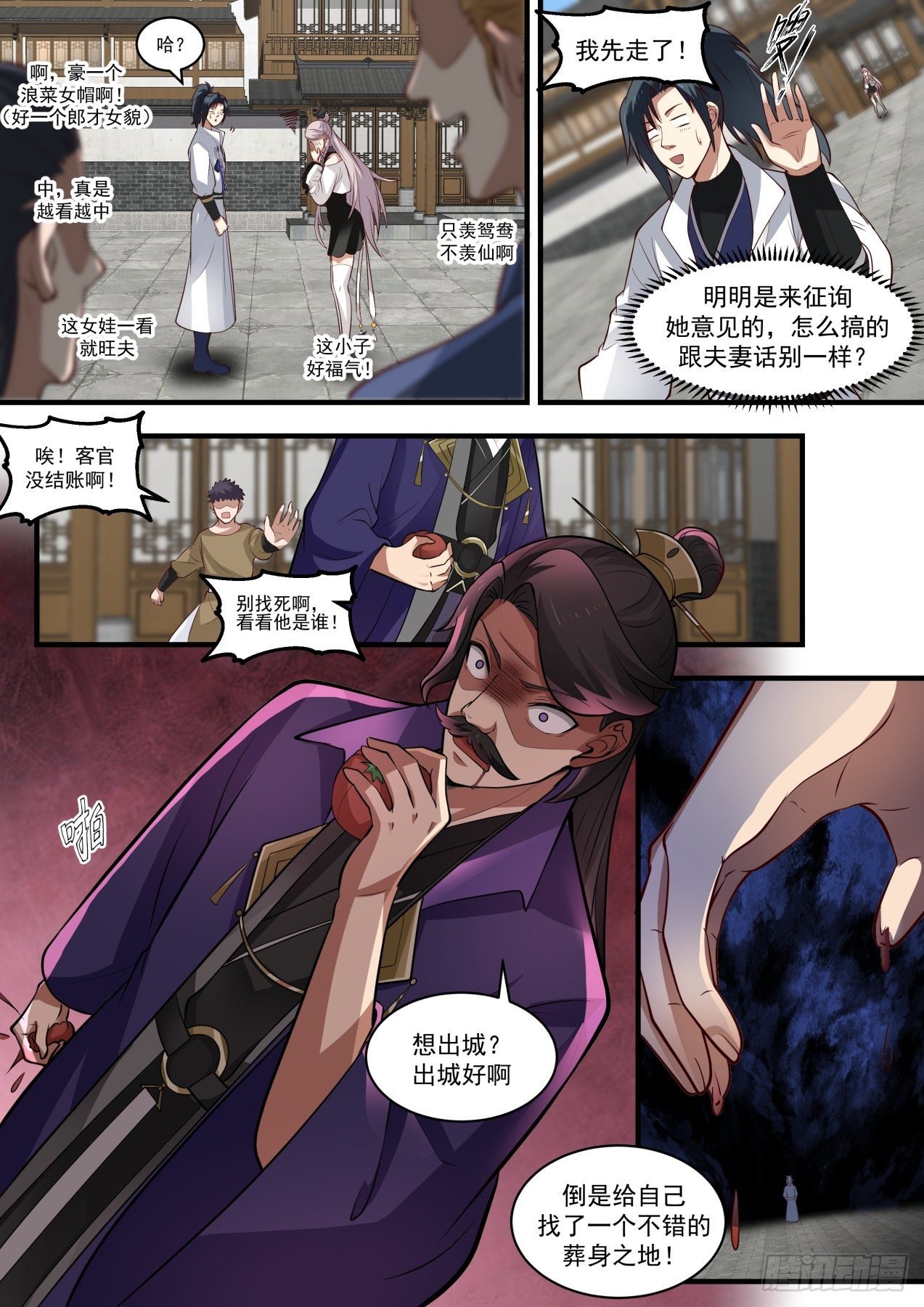 I go first!

Ah, Hao Yilangcai hat! (Good two talented and beautiful women), the more I look at it, the more

Only beautiful mandarin ducks are not immortals

He was obviously here to ask her for her opinion, so how could he behave like a husband and wife say goodbye?

This girl is very prosperous

This boy is so lucky!

throat! The guest officer didn't check out!

Don't look for death, see who he is!

Thinking of getting out of town? good out of town

Instead, he found a good burial place for himself!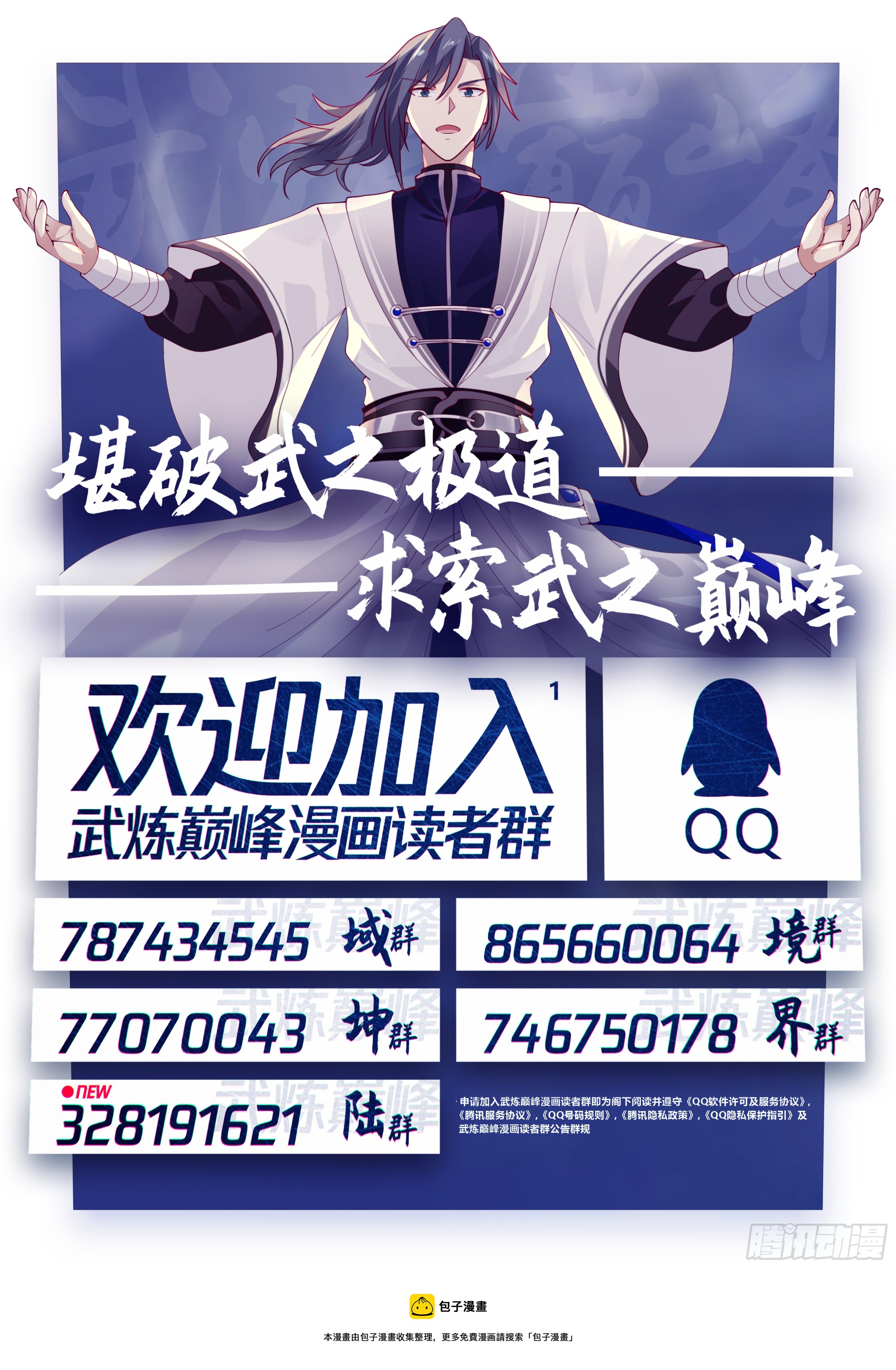 Tongtian Island Pier

After waiting for a full hour, there was no sign of Sander.

Oh?

She is…