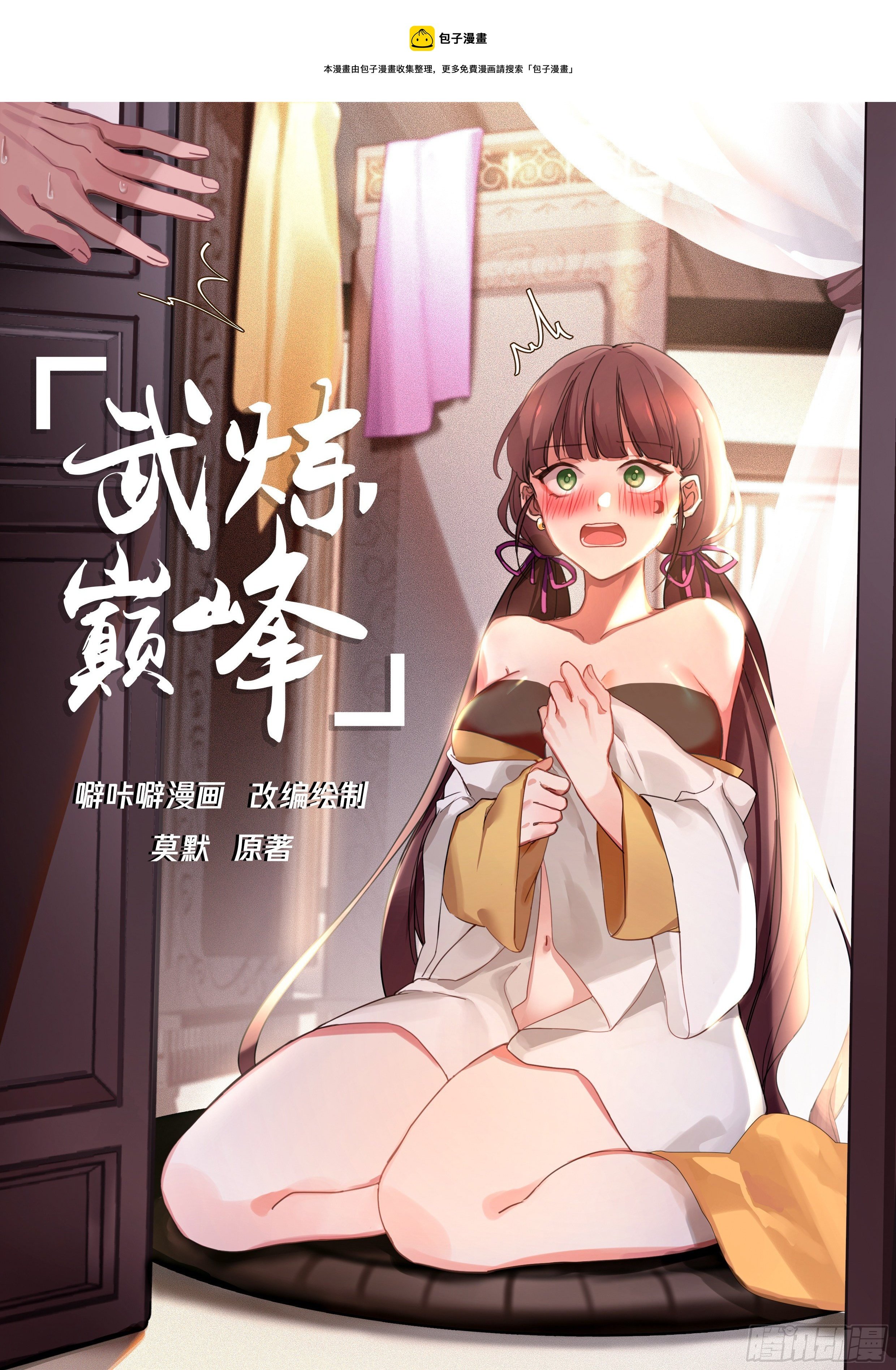 Hasn't the master already opened the door? Until when?

come with me, come with me!

Everyone goes in, the master is in there, you all know the rules, just do it yourself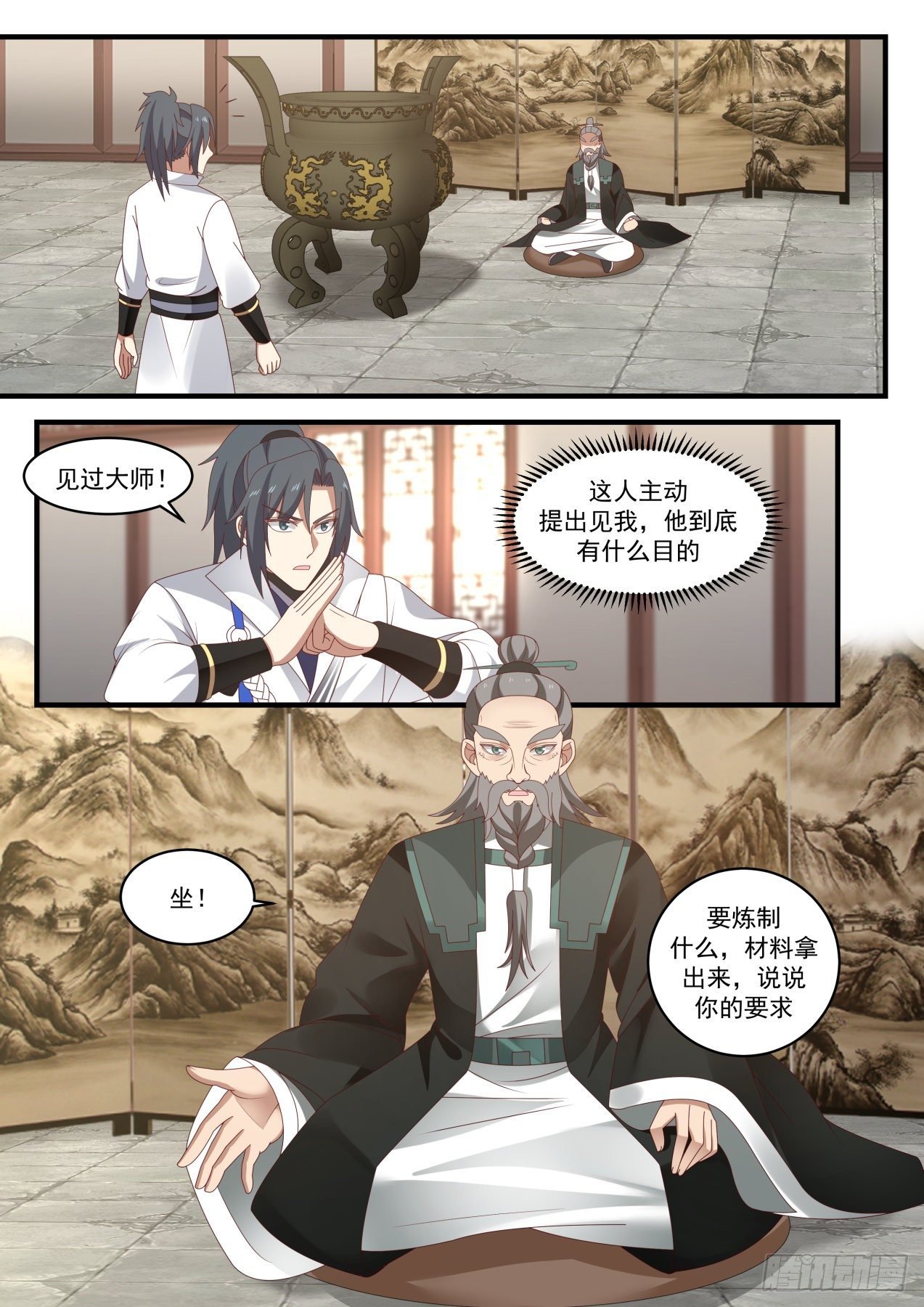 Meet the master!

This man offered to see me, what was his purpose?

sit!

What to refine, take out the materials, and talk about your requirements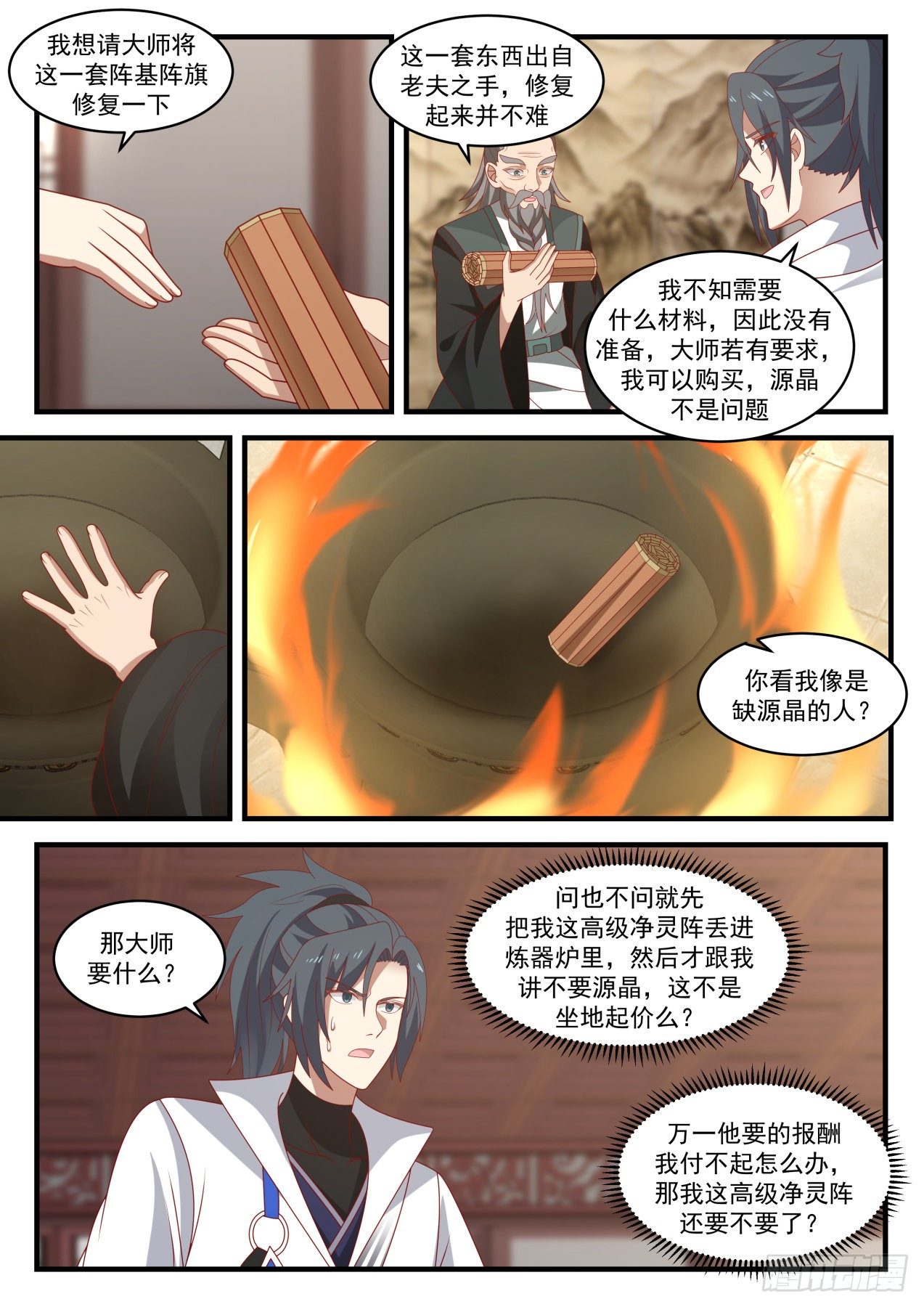 I would like to ask the master to repair this set of array flags

This set of things is from the hands of the old man, it is not difficult to repair

I don't know what materials I need, so I don't have any preparations. If the master asks, I can buy them. The source crystal is not a problem.

Do you see me as someone who lacks source crystals?

Don't ask, just threw my high-level spiritual purification array into the refining furnace, and then told me not to use the source crystal. Isn't this a price hike?

What does the master want?

What if I can't afford the remuneration he wants, then do I still need this high-level spiritual purification array?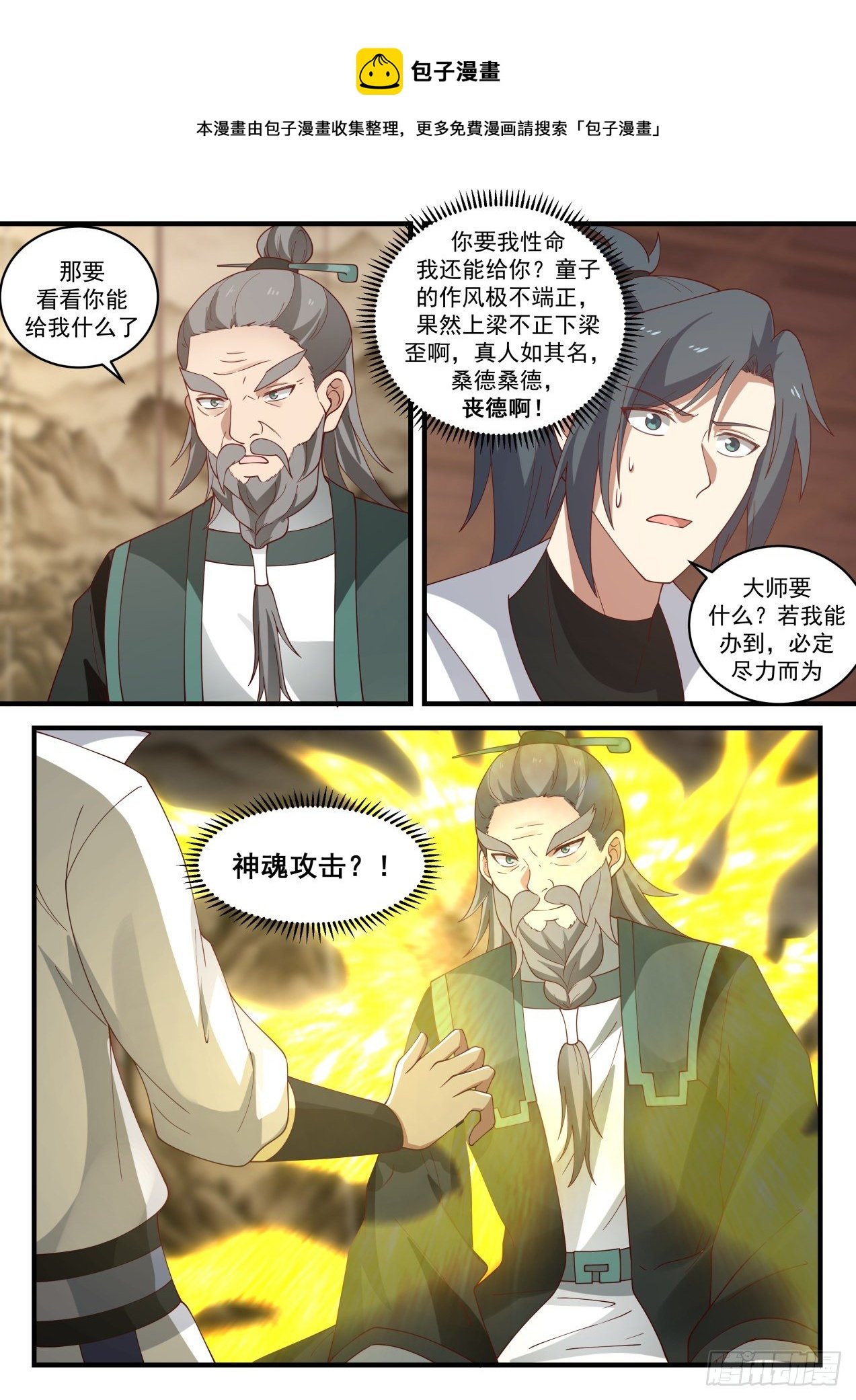 bun man book

This comic is collected and organized by Bao Ziman, for more free comics, please search "Bao Ziman"

You want my life, can I give it to you? The boy's style is extremely unruly, as expected, the upper beam is not right and the lower beam is crooked, the real person is as his name, Sander Sander is virtuous!

Then see what you can give me

What does the master want? If I can do it, I will do my best

Soul attack? !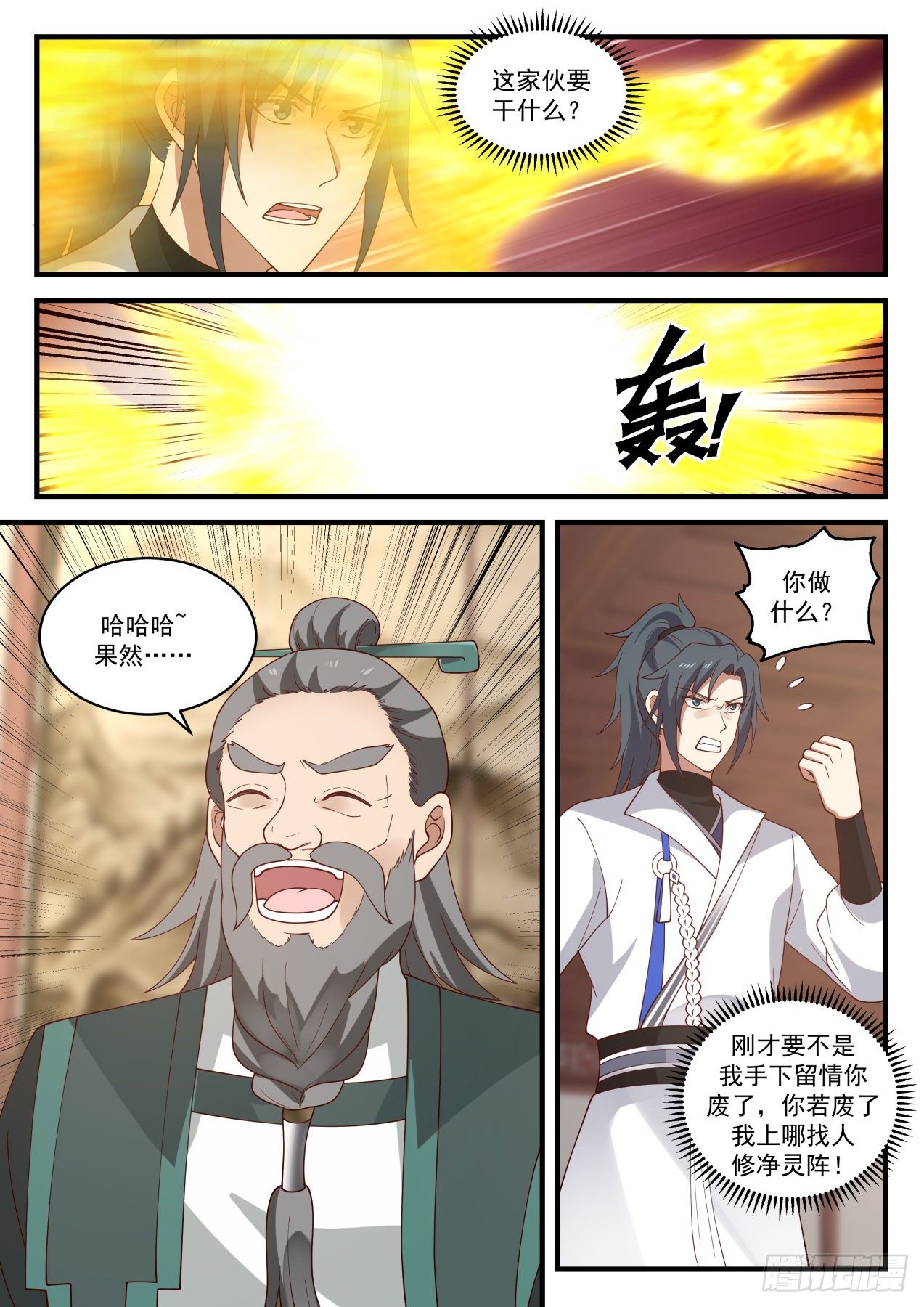 What is this guy going to do?

what are you doing?

Hahaha really?..

If I hadn't been merciful to you just now, you'd be abolished, and if you were abolished, where would I find someone to repair the spiritual formation!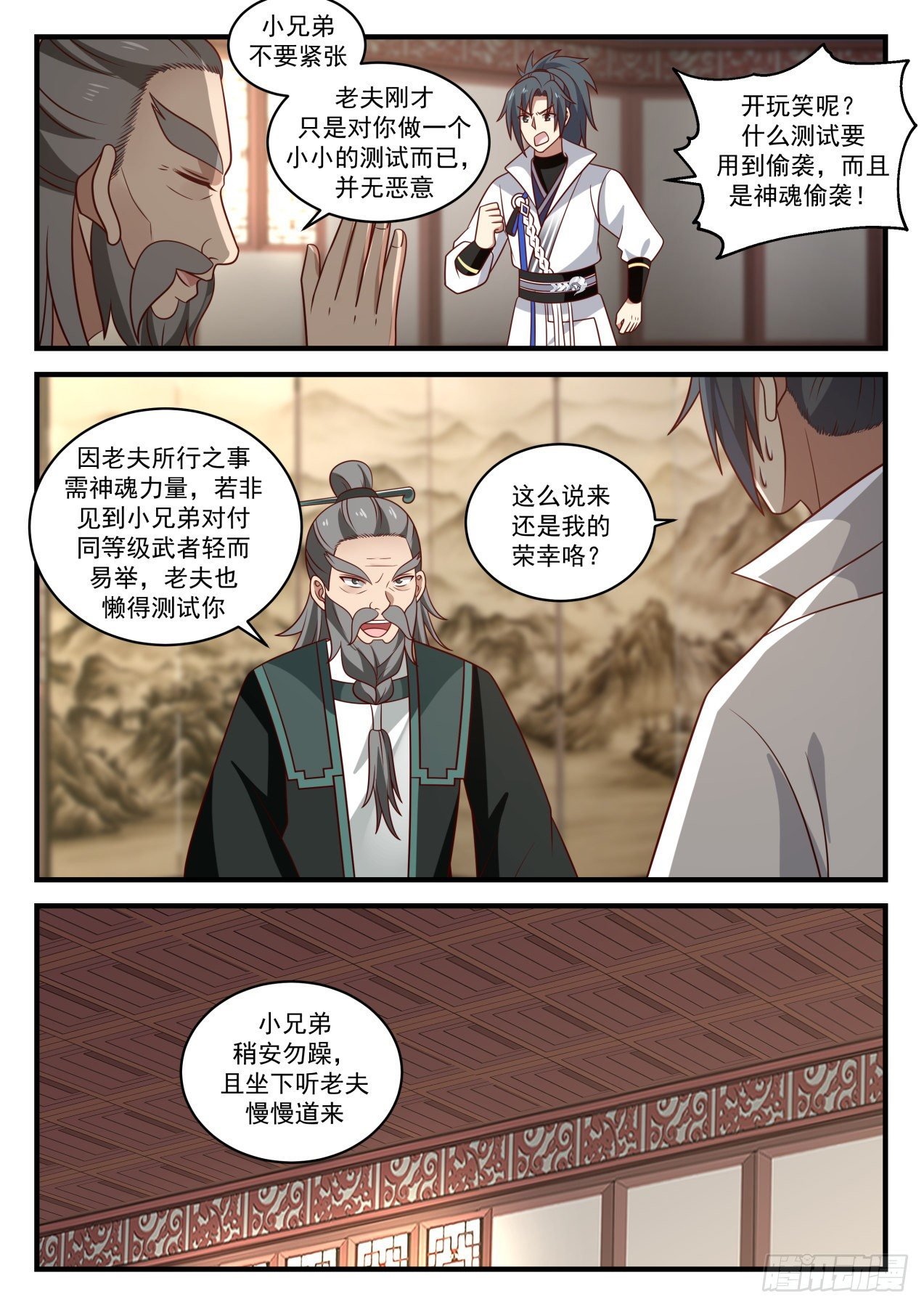 Don't be nervous, little brother, it's just a small test for you, no malice

old man just now

Just kidding? What test uses a sneak attack, and it is a sneak attack by the soul!

Because what the old man does requires the power of the soul, if it is not easy for the little brother to deal with the same level of warriors, the old man will not bother to test you.

Is it my pleasure to say that?

Little brother, don't be impatient, and sit down and listen to the old man's slow talk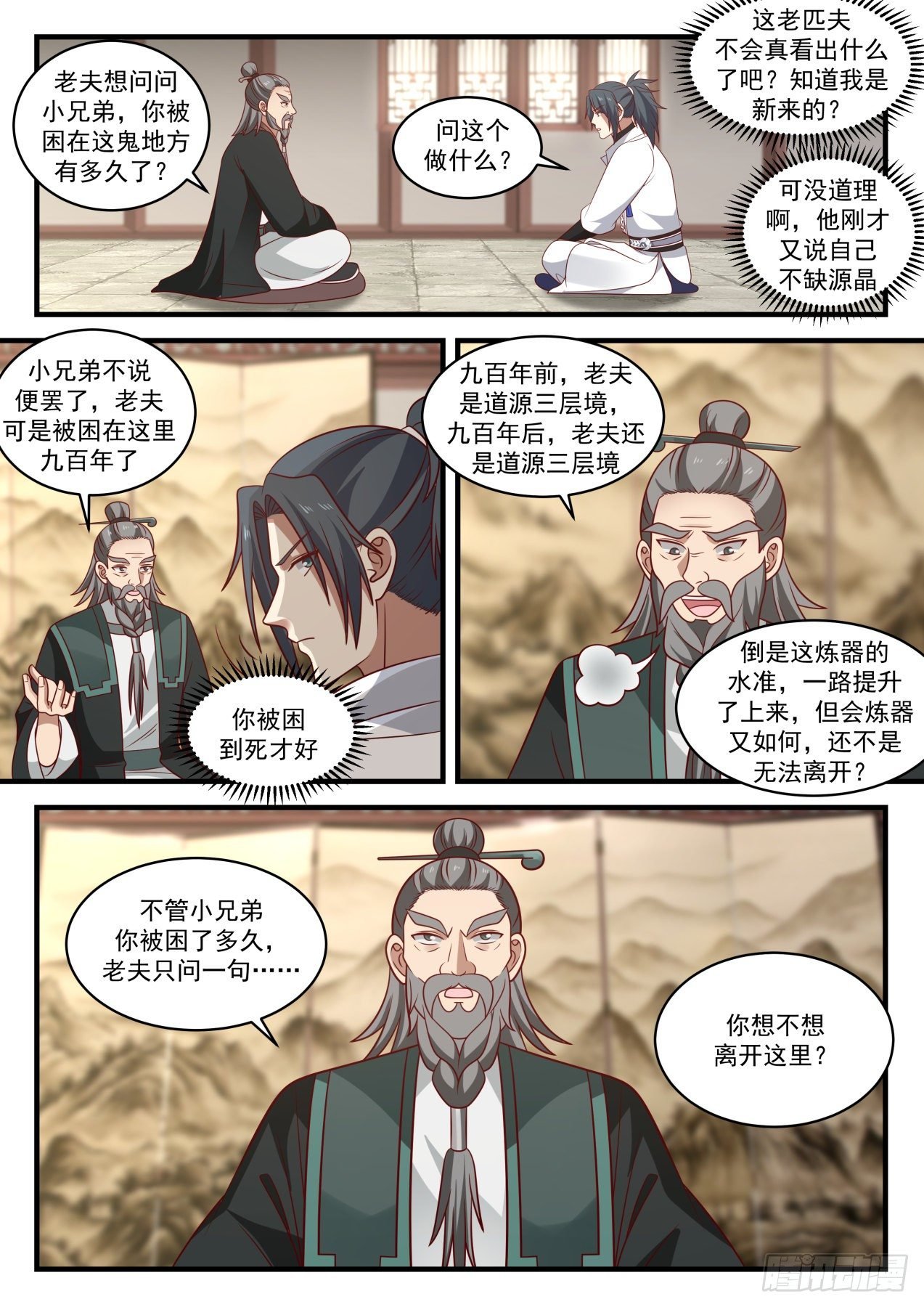 这老匹夫不会真看出什么了吧?知道我是新来的?可没道理啊,他刚才又说自己不缺源晶

老夫想问问小兄弟,你被困在这鬼地方有多久了?

问这个做什么?

小兄弟不说便罢了,老夫可是被困在这里九百年了

九百年前,老夫是道源三层境,九百年后,老夫还是道源三层境

倒是这炼器的水准,一路提升了上来,但会炼器又如何,还不是无法离开?

你被困到死才好

不管小兄弟你被困了多久,老夫只问一句……·

你想不想离开这里?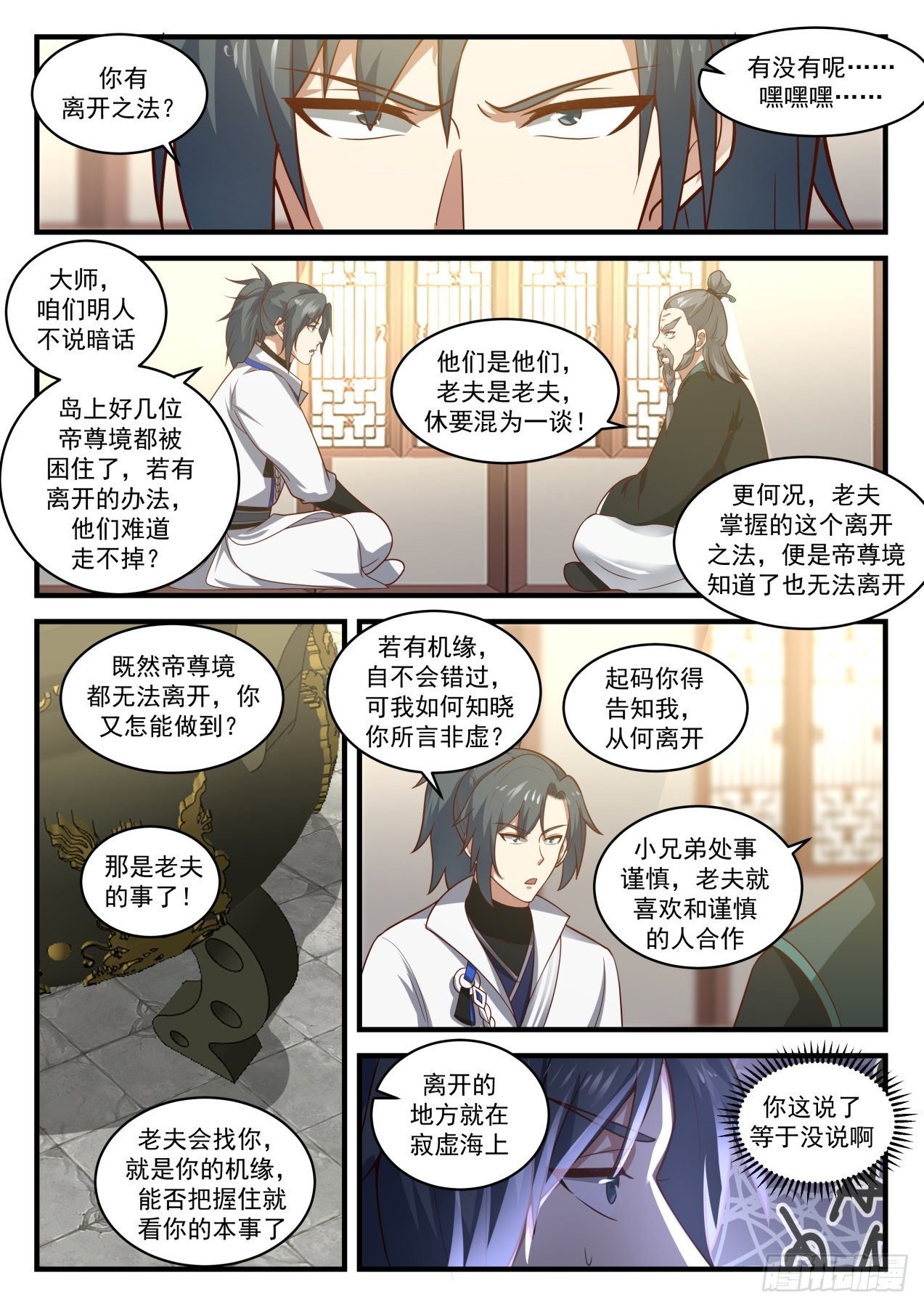 有没有呢·…·嘿嘿嘿??..

你有离开之法?

大师,咱们明人不说暗话岛上好几位帝尊境都被困住了,若有离开的办法,他们难道走不掉?

他们是他们,老夫是老夫,休要混为一谈!

更何况,老夫掌握的这个离开之法,便是帝尊境知道了也无法离开

若有机缘,自不会错过,可我如何知晓你所言非虚?

既然帝尊境都无法离开,你又怎能做到?

起码你得告知我,从何离开

小兄弟处事谨慎,老夫就喜欢和谨慎的人合作

那是老夫的事了!

离开的地方就在寂虚海上

你这说了等于没说啊

老夫会找你,就是你的机缘,能否把握住就看你的本事了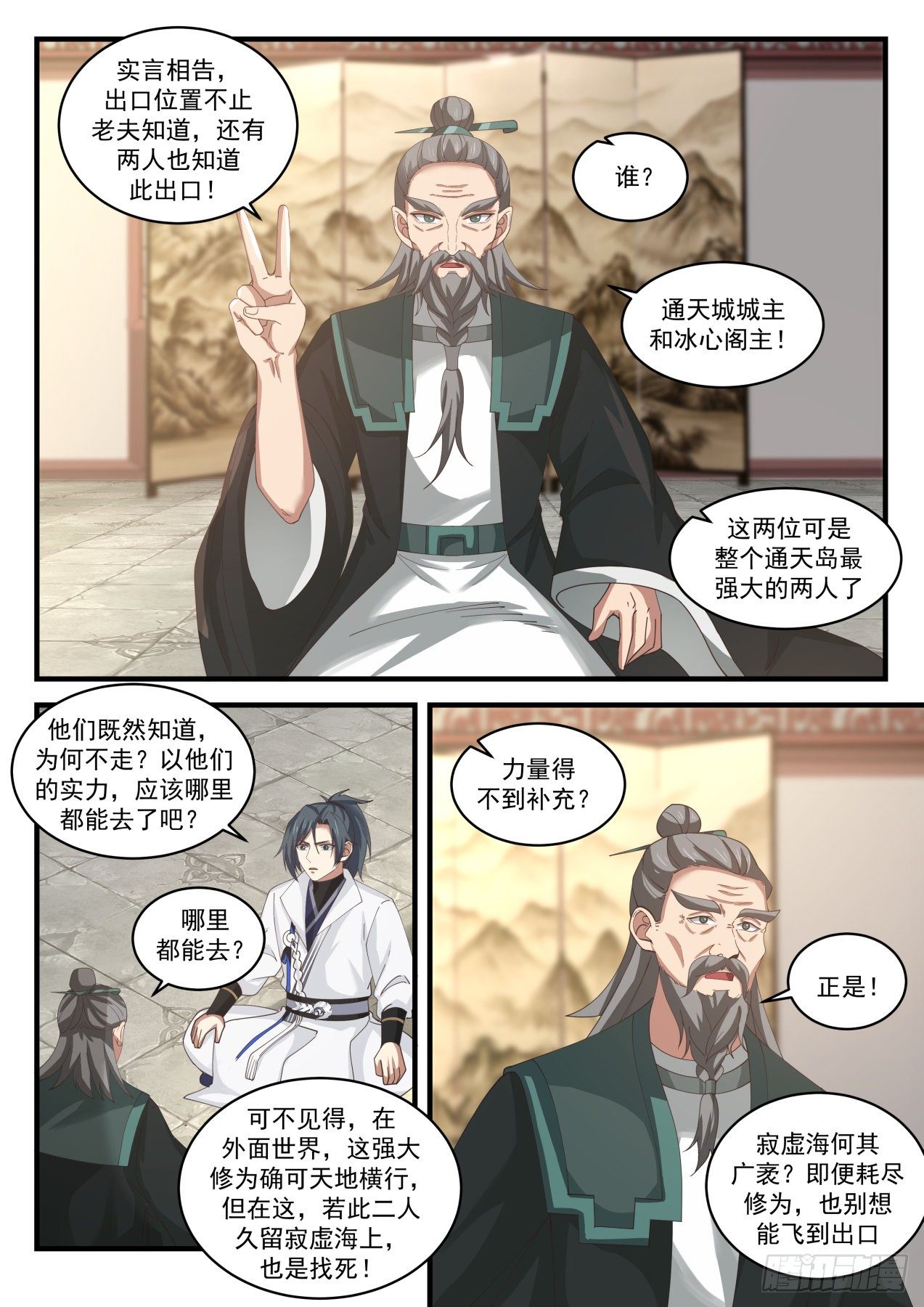 实言相告,出口位置不止老夫知道,还有两人也知道此出口!

谁?

通天城城主和冰心阁主!

这两位可是整个通天岛最强大的两人了

他们既然知道,为何不走?以他们的实力,应该哪里都能去了吧?

力量得不到补充?

哪里都能去?

正是!

K

可不见得,在外面世界,这强大修为确可天地横行,但在这,若此二人久留寂虚海上,也是找死!

寂虚海何其广?即便耗尽修为,也别想能飞到出口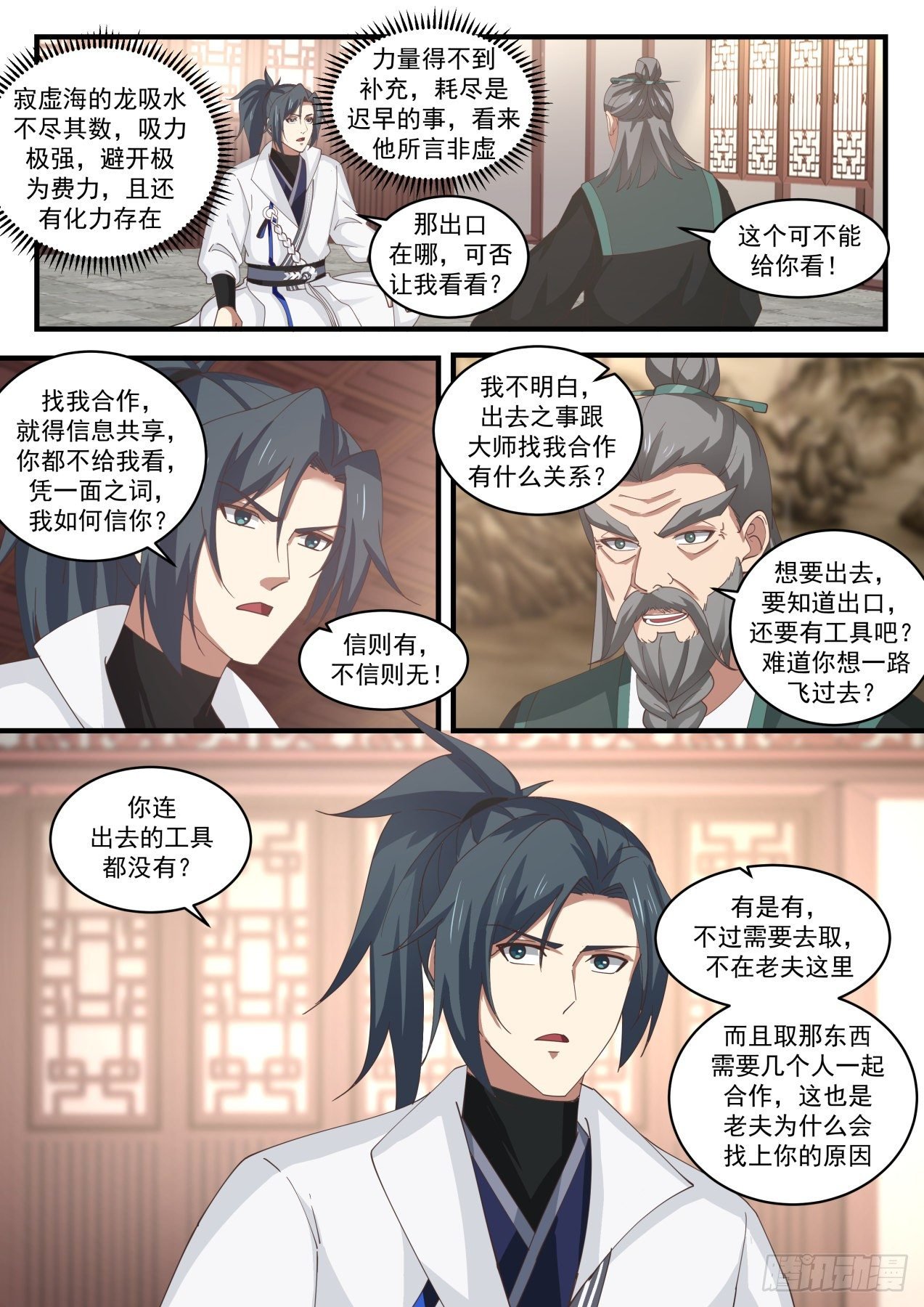 力量得不到补充,耗尽是迟早的事,看来他所言非虚,那出口在哪,可否让我看看?

寂虚海的龙吸水不尽其数,吸力极强,避开极为费力,且还有化力存在

这个可不能给你看!

我不明白,出去之事跟大师找我合作有什么关系?

找我合作,就得信息共享你都不给我看,凭一面之词,我如何信你?

想要出去,要知道出口,还要有工具吧?难道你想一路飞过去?

信则有,不信则无!

你连出去的工具都没有?

有是有,不过需要去取,不在老夫这里而且取那东西需要几个人一起合作,这也是老夫为什么会找上你的原因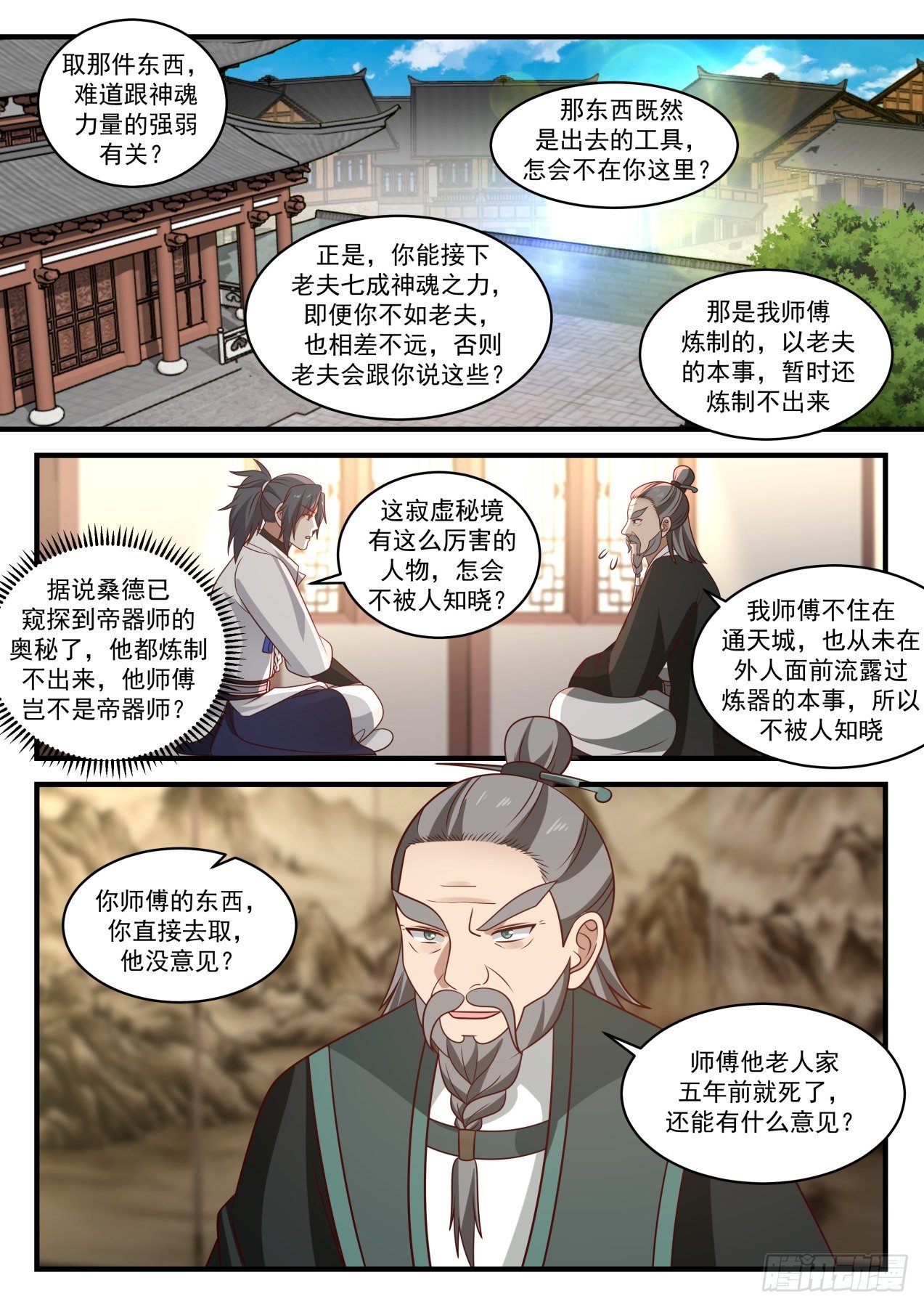 Does taking that thing have something to do with the strength of the soul?

Since that thing is a tool to go out, why is it not here with you?

Exactly, you can take over 70% of the power of the old man's soul, even if you are not as good as the old man, it is not far behind, otherwise the old man will tell you this?

It was made by my master. With the ability of this old man, I can't make it for the time being.

There are such powerful characters in this secret realm, how can they not be known?

It is said that Sander has spied on the mystery of the Emperor Tool Master, and he can't even refine it. Isn't his master the Emperor Tool Master?

My master does not live in Tongtian City, and he has never revealed his skill in refining in front of outsiders, so he is not known by others.

You go directly to get your master's things, he has no opinion?

Master, his old man died five years ago, what else can you say?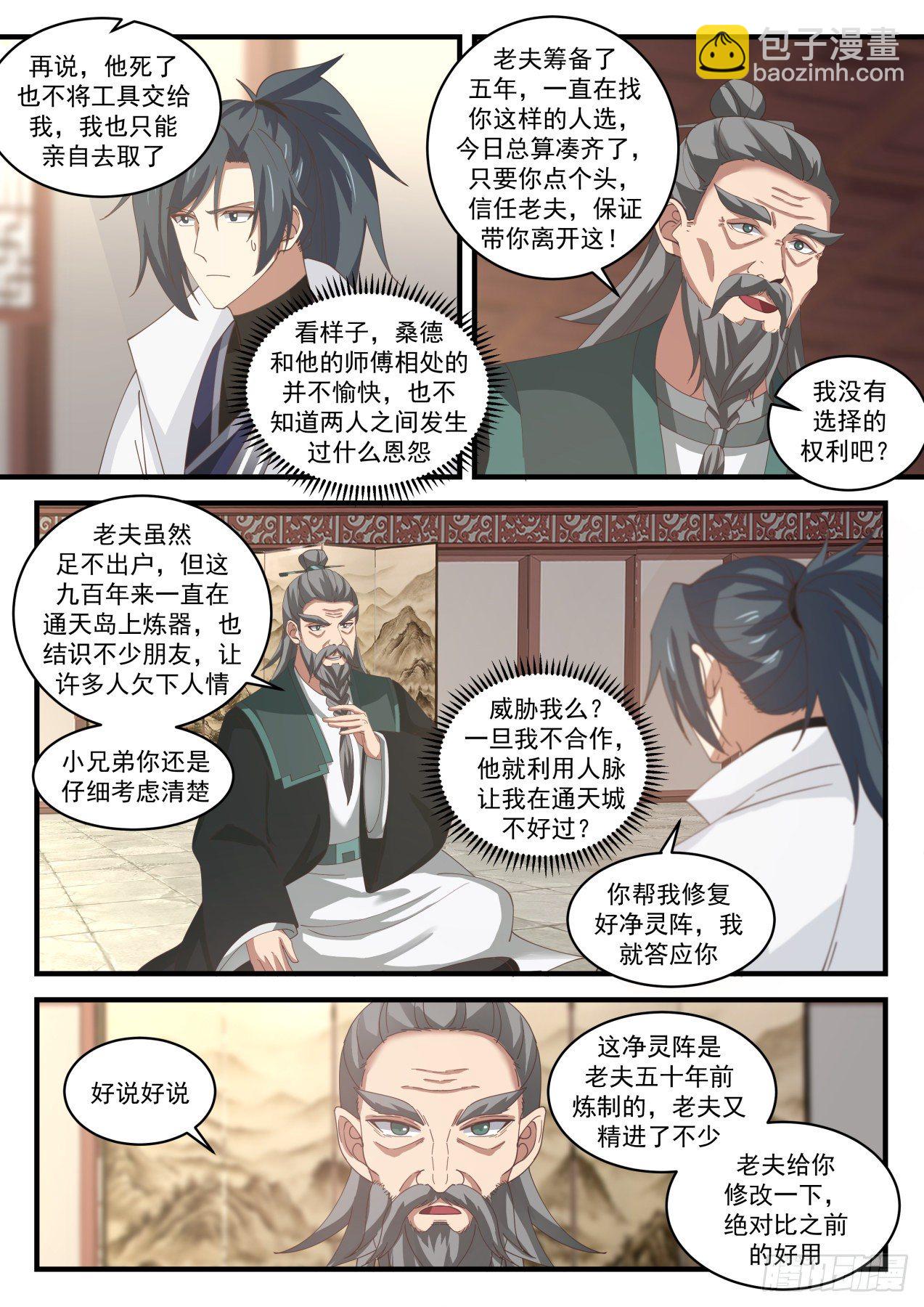 What is your brother's name?

It turned out to be Senior Brother Yang, why, Senior Brother Yang is still an alchemist?

Yang Kai

Well, I barely understand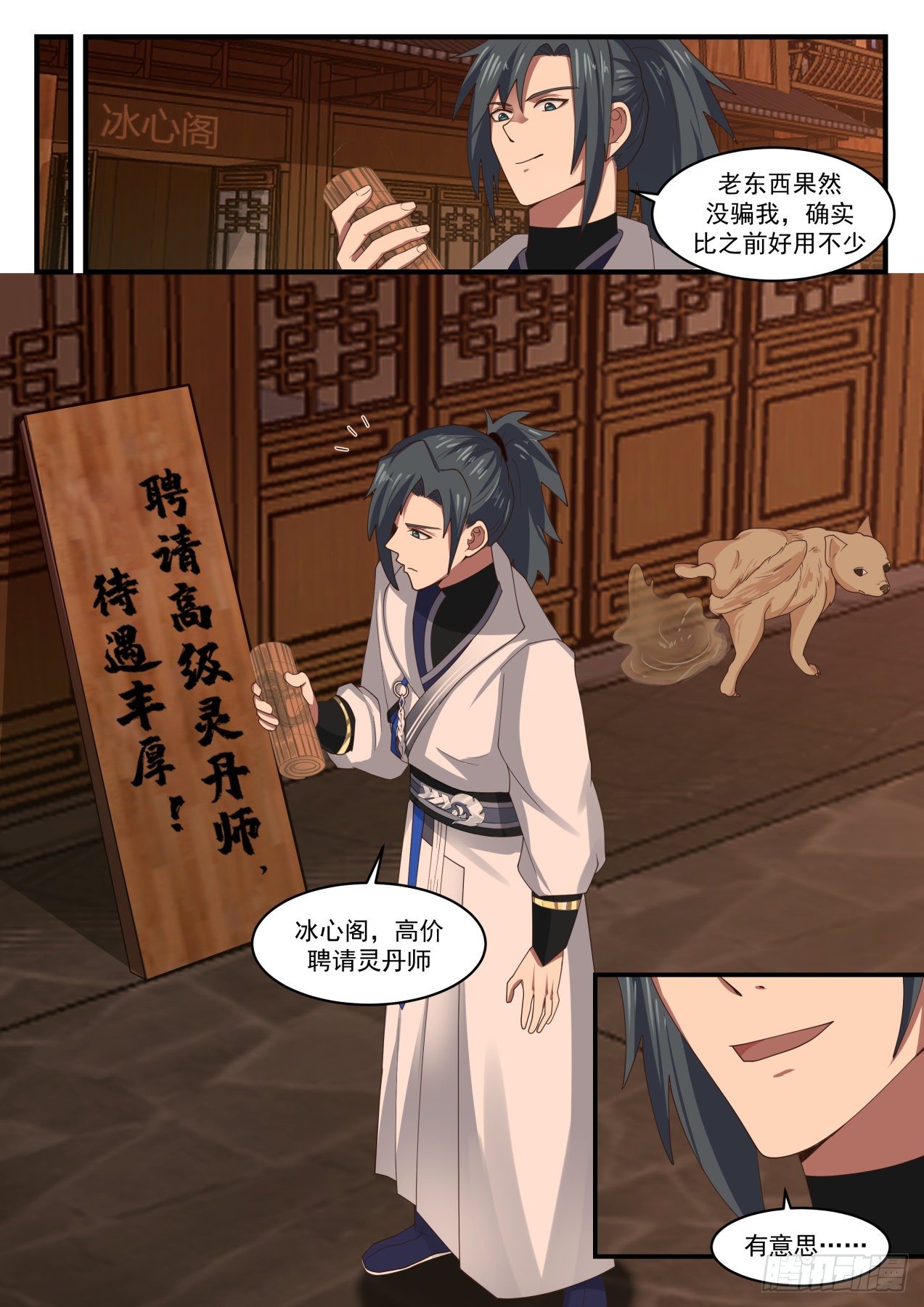 Are you really Daoyuan level?

you are high energy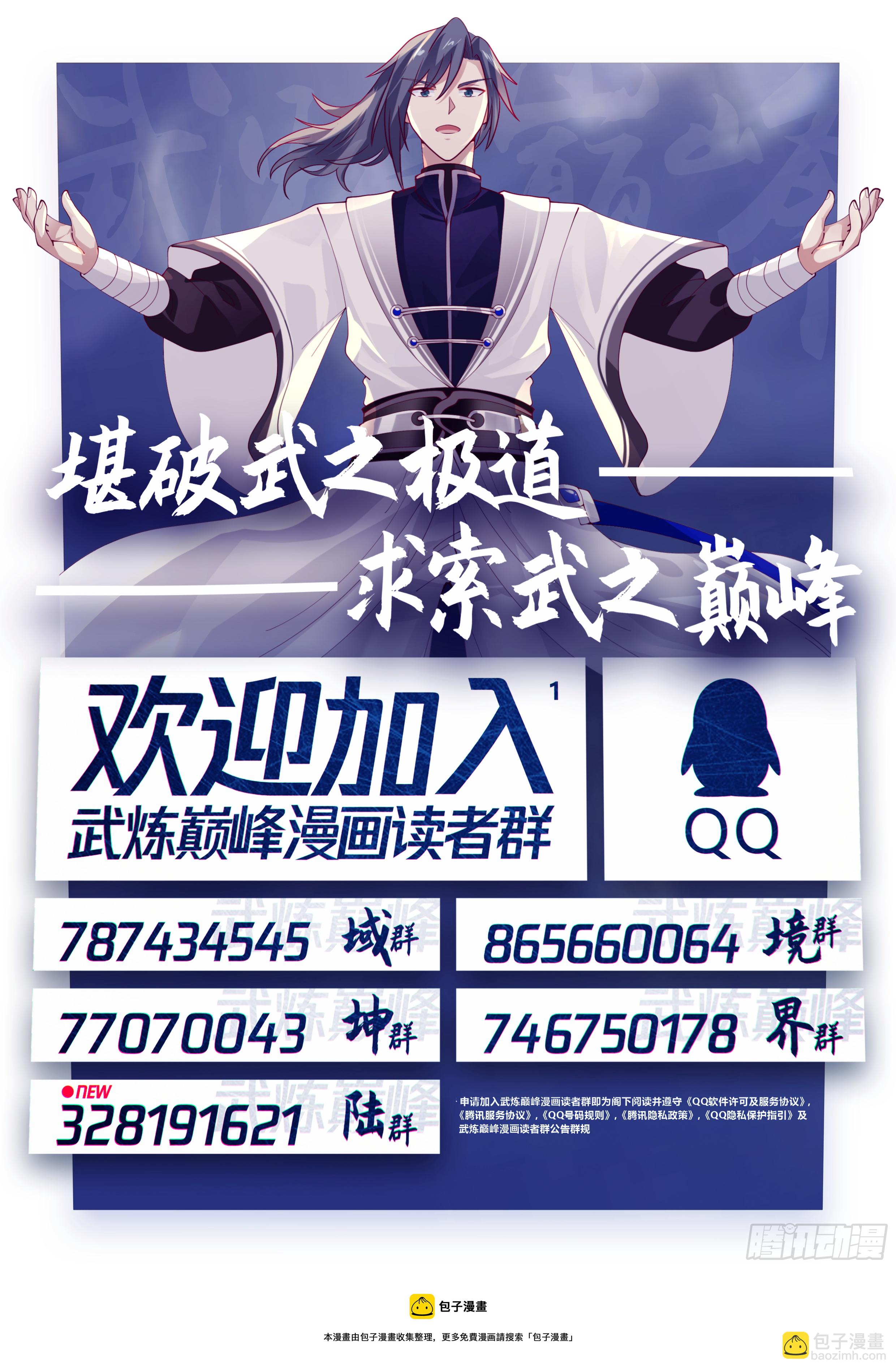 All right, don't surround him, go do your own thing

Yes