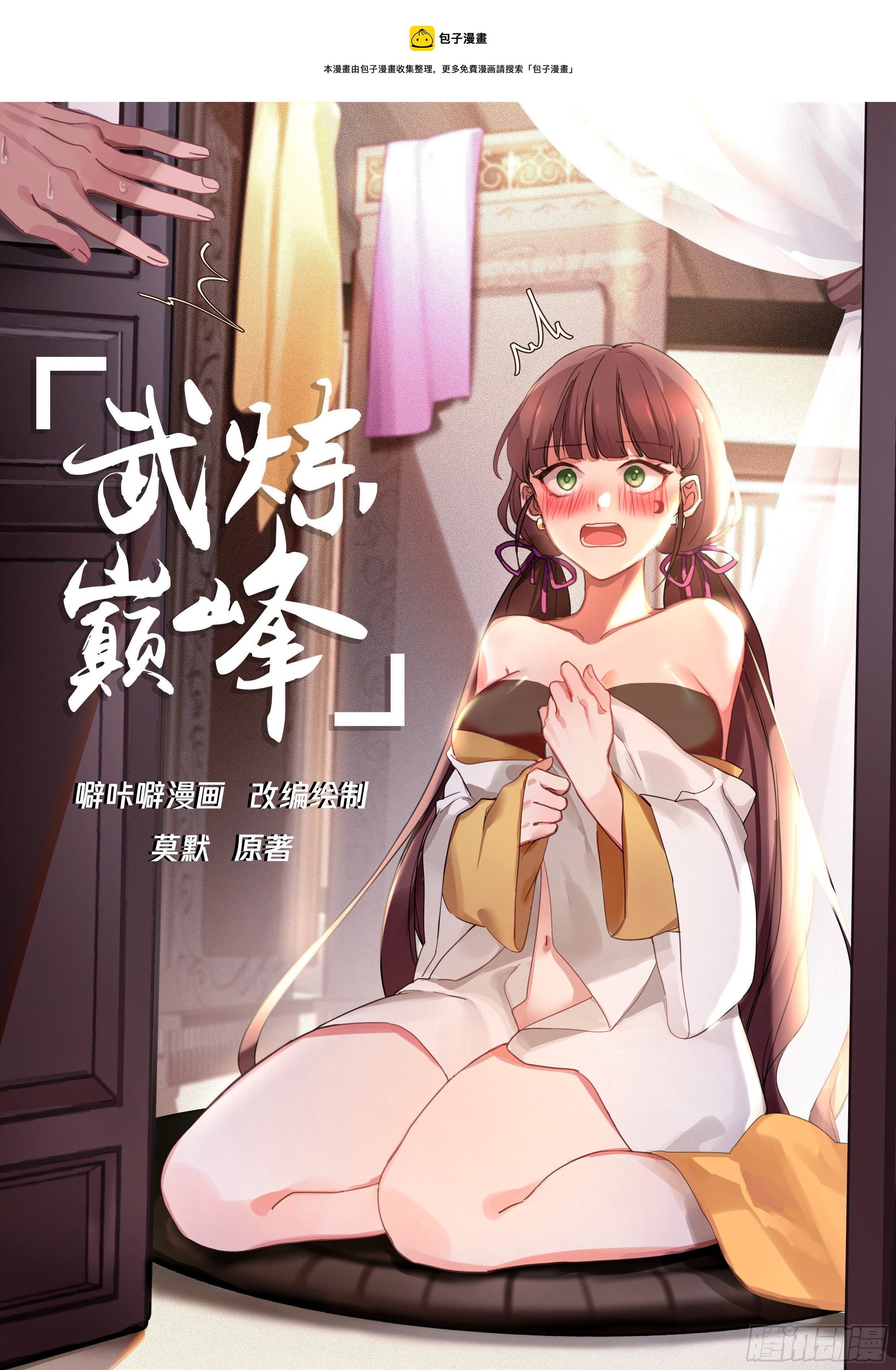 Lingdanfang

Shopkeeper Zhou, I don't know about Brother Kang's recent situation.

Shopkeeper Kang is very good, and I heard that he will be returning to Fenglin City after a while.

Oh?

Our Ziyuan Chamber of Commerce decided to set up a branch in Fenglin City, and the shopkeeper Kang has been operating here for many years. He has a wide network of people and he sits here.

I don't know, what does the master hope for?

I want to buy some Wuxiang Xuancao, the more the better

It just so happens that this workshop has recently brought in a batch of 2,000 plants of no-phase mysterious grass, and I hope Master Yang will accept it with a smile.

Brother Kang, this is a lot of hard work.

I don't know the price…so coincidental?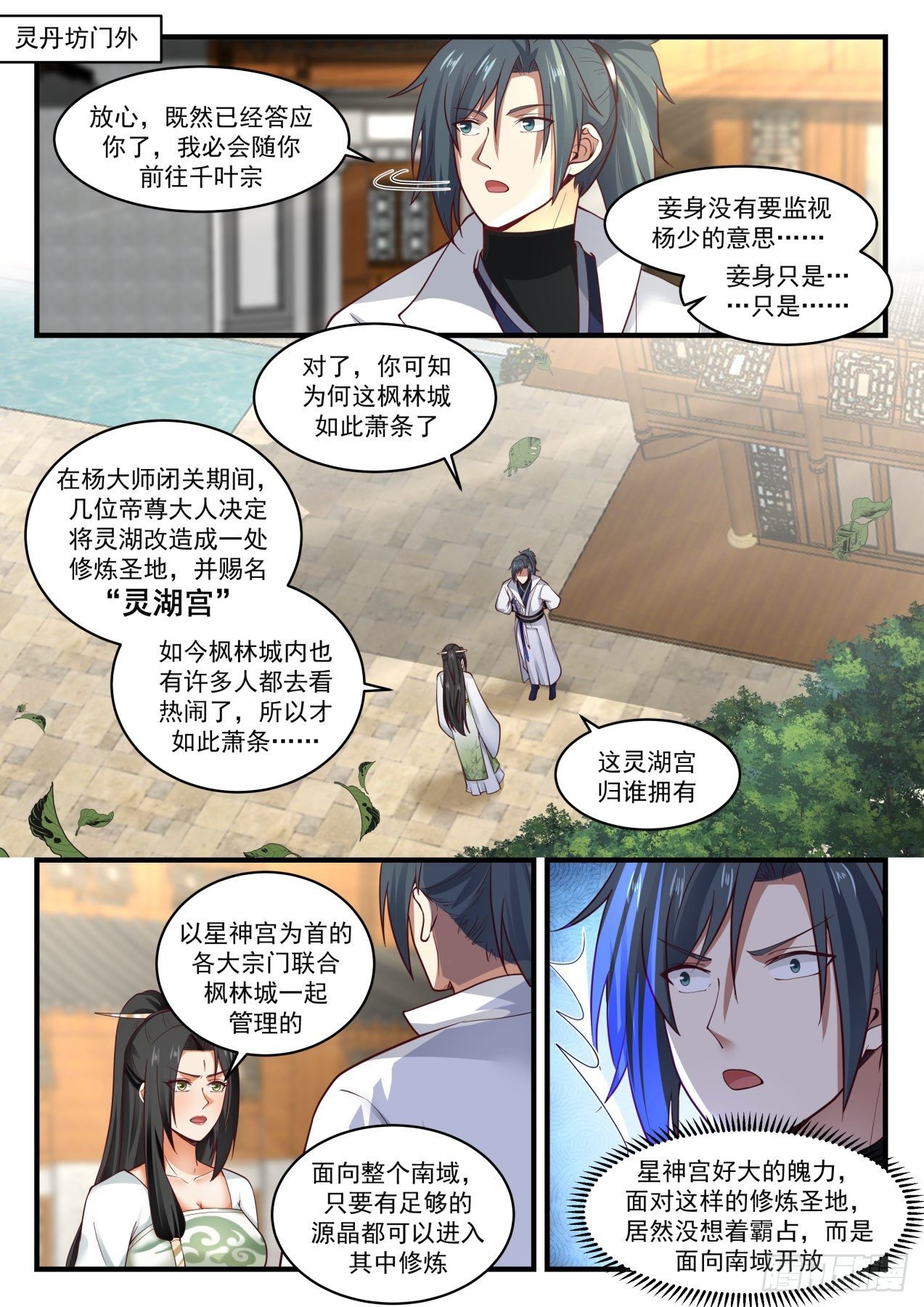 Outside the door of Lingdanfang

Don't worry, since I have promised you, I will follow you to Chiba Sect

The concubine did not intend to monitor Yang Shao? …

Concubine is just… just

By the way, you know why this Maplewood City is so depressed

During Master Yang's retreat, several Lord Emperors decided to transform Linghu into a holy place for cultivation, and named it "Linghu Palace". Now many people in Fenglin City are watching the fun, so why is it so depressed?

Who owns this Linghu Palace?

The major sects headed by the Star God Palace are jointly managed by Fenglin City.

Facing the entire southern region, as long as there are enough source crystals, you can enter it for cultivation

The Star God Palace has great courage. In the face of such a holy place for cultivation, it did not intend to occupy it, but opened it to the southern region.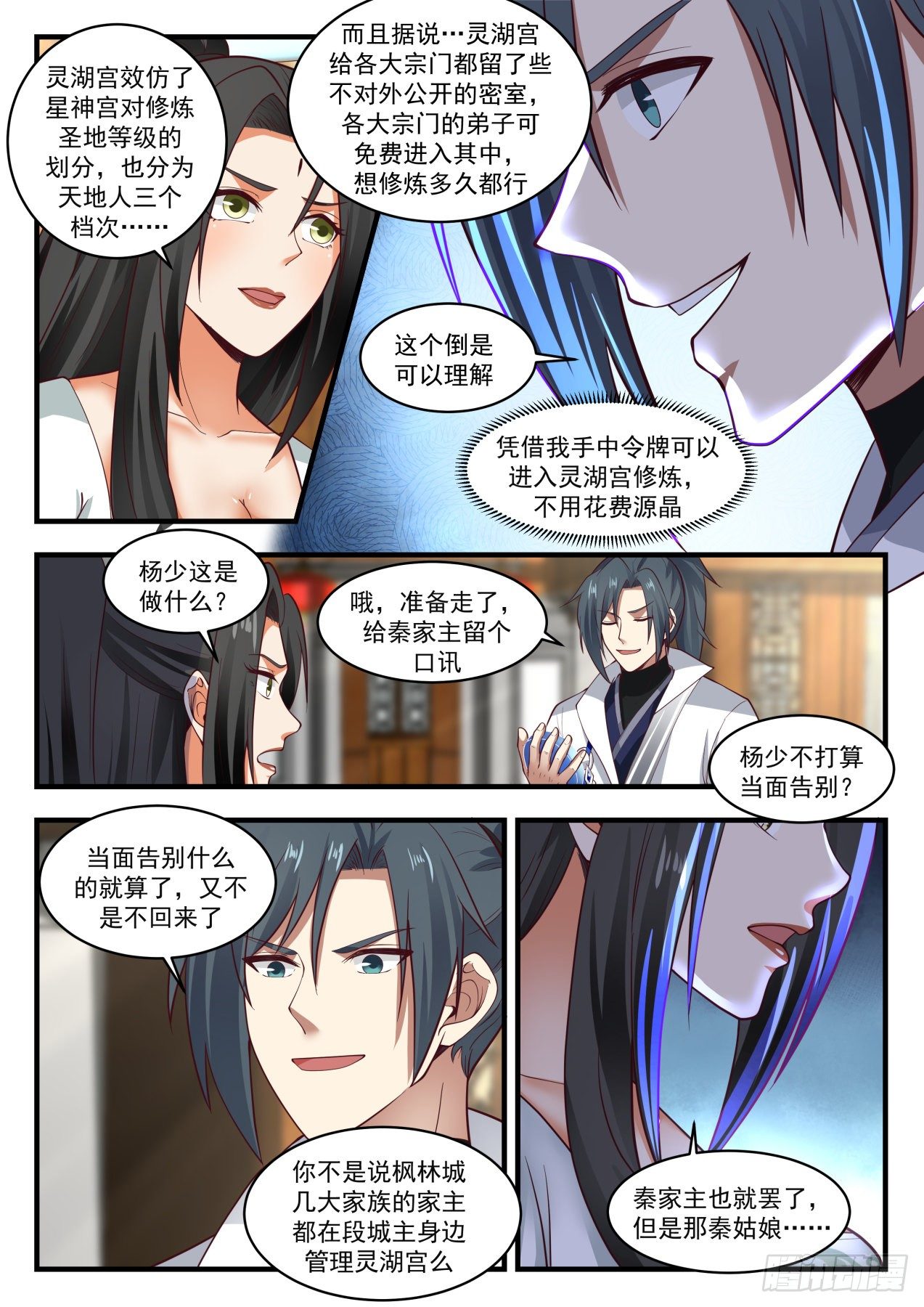 And it is said that… Linghu Palace has reserved some secret rooms for the major sects, which are not open to the public. The disciples of the major sects can enter for free, and they can practice as long as they want.

The Linghu Palace imitated the classification of the Holy Land for cultivation by the Star God Palace, and it was also divided into three grades of heaven, earth and people…

This is understandable

With the token in my hand, I can enter the Linghu Palace to practice without spending source crystals

What is Yang Shao doing?

Oh, ready to leave and leave a message for the Qin family

Young Master Yang doesn't plan to say goodbye in person?

It's okay to say goodbye face to face, it's not like you won't come back

你不是说枫林城几大家族的家主都在段城主身边管理灵湖宫么

秦家主也就罢了,但是那秦姑娘·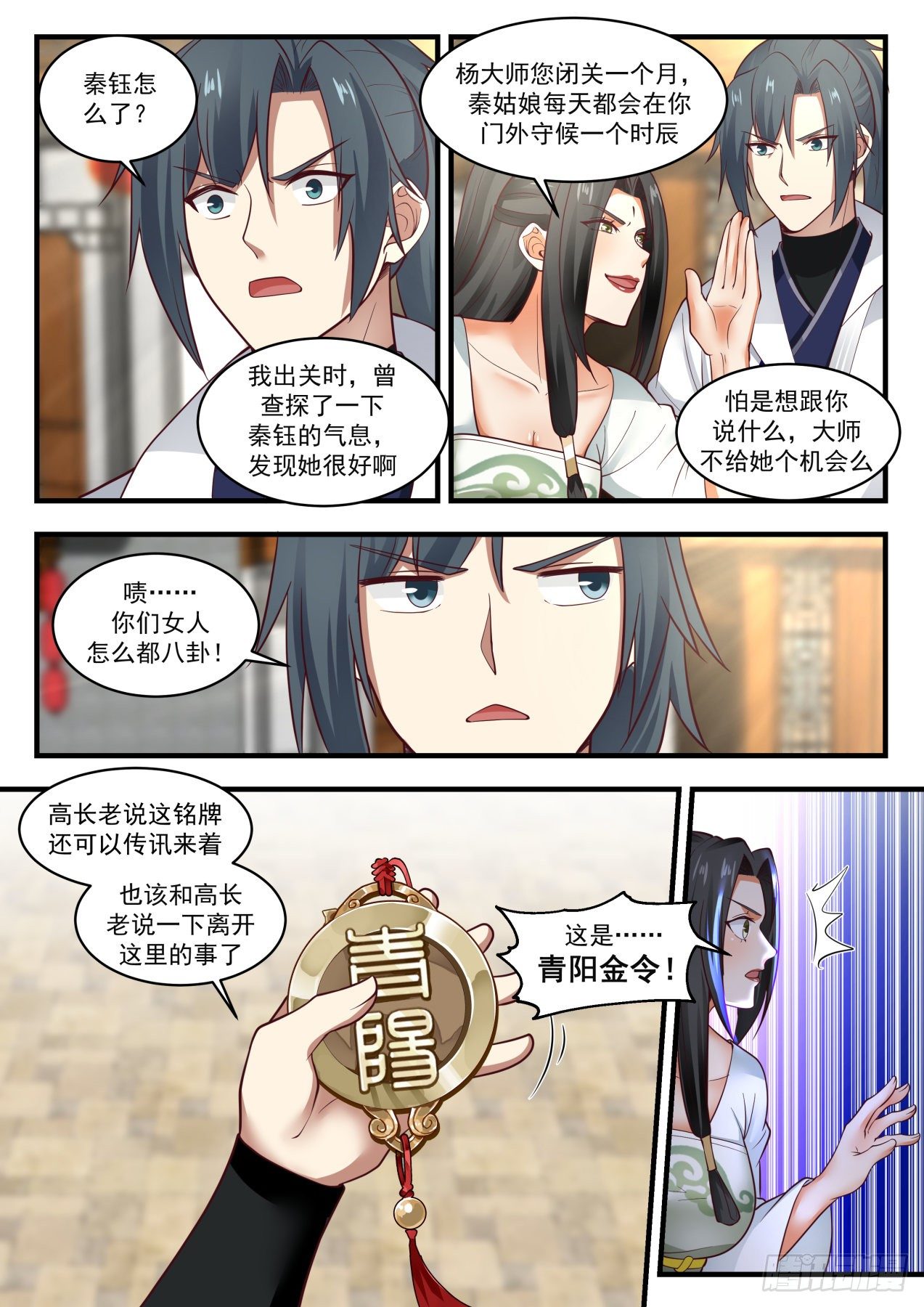 杨大师您闭关一个月,秦姑娘每天都会在你门外守候一个时辰

秦钰怎么了?

我出关时,曾查探了一下秦钰的气息,发现她很好啊

怕是想跟你说什么,大师不给她个机会么

喷……你们女人怎么都八卦!

高长老说这铭牌还可以传讯来着

也该和高长老说一下离开这里的事了

青潤

这是?..青阳金令!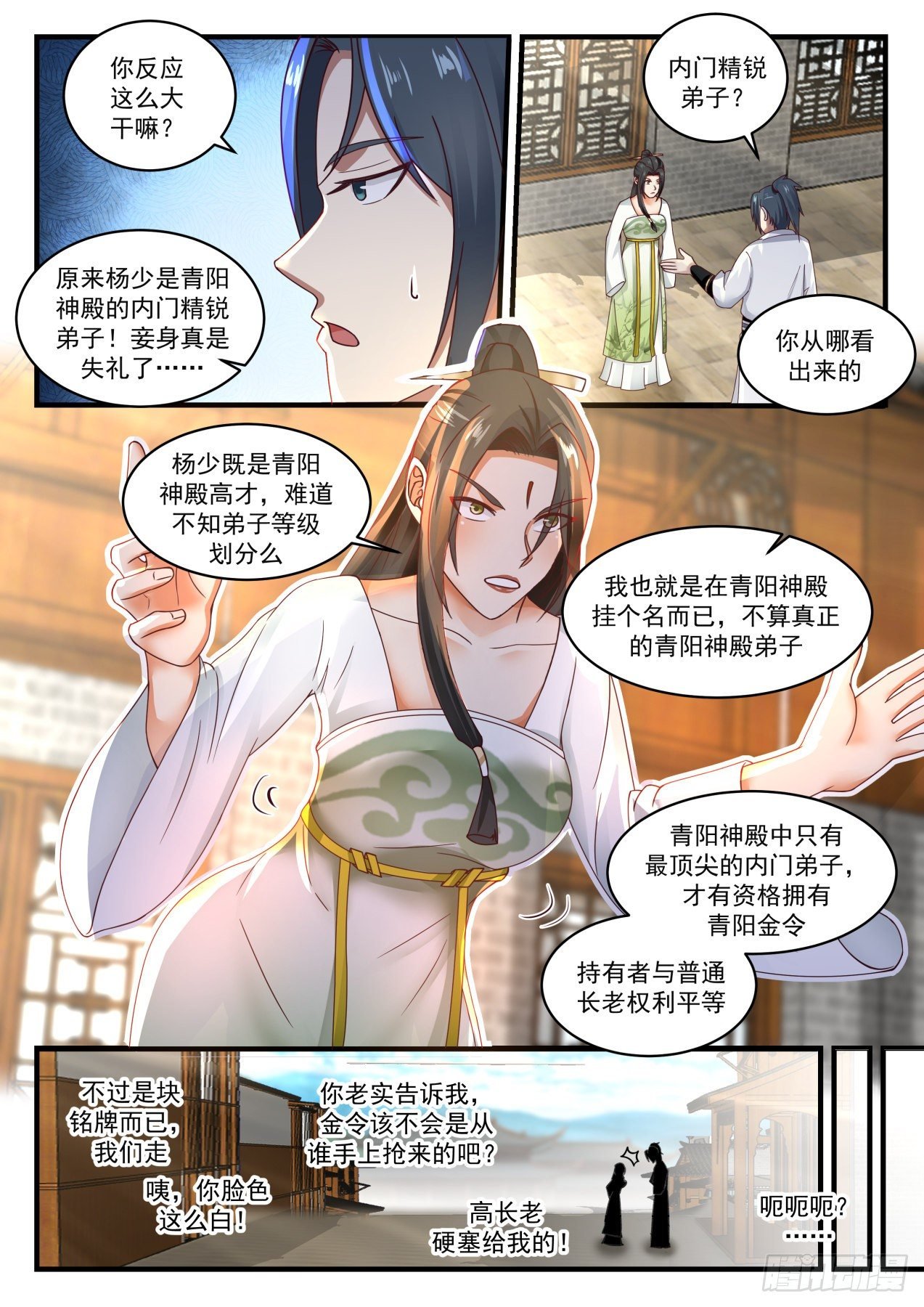 你反应这么大干嘛?

内门精锐弟子?

原来杨少是青阳神殿的内门精锐弟子!妾身真是失礼了….

你从哪看出来的

杨少既是青阳神殿高才,难道不知弟子等级划分么

我也就是在青阳神殿挂个名而已,不算真正的青阳神殿弟子

青阳神殿中只有最顶尖的内门弟子,才有资格拥有青阳金令

持有者与普通长老权利平等

不过是块铭牌而已,我们走唛,你脸色这么白!

你老实告诉我,金令该不会是从谁手上抢来的吧?

高长老硬塞给我的!

呢呢?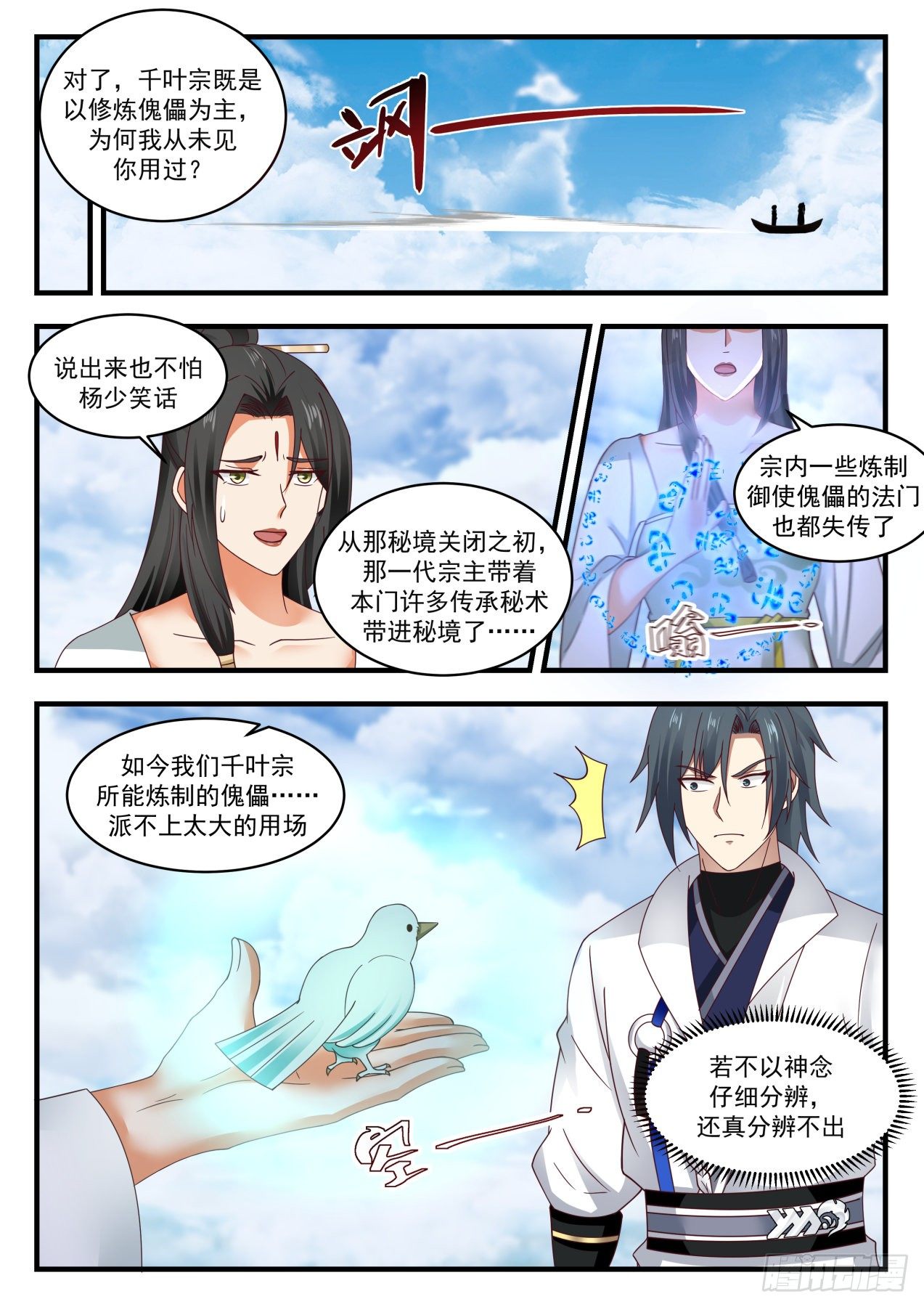 对了,千叶宗既是以修炼倪为主为何我从未见你用过?

说出来也不怕杨少笑话

宗内一些炼制御使倪的法门也都失传了

从那秘境关闭之初,那一代宗主带着本门许多传承秘术带进秘境了·

如今我们千叶宗所能炼制的….·.派不上太大的用场

若不以神念仔细分辨,还真分辨不出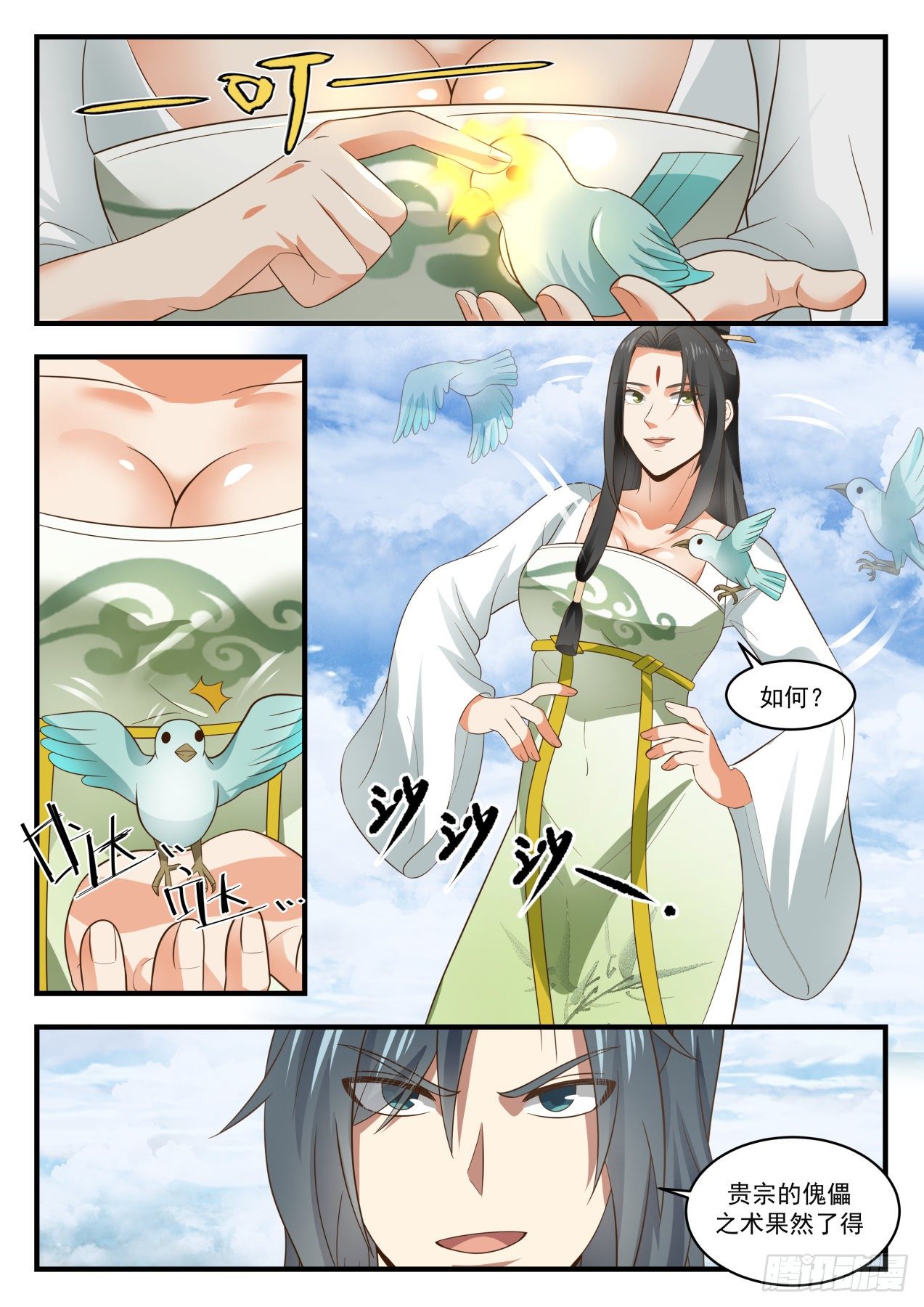 如何?

贵宗的倪之术果然了得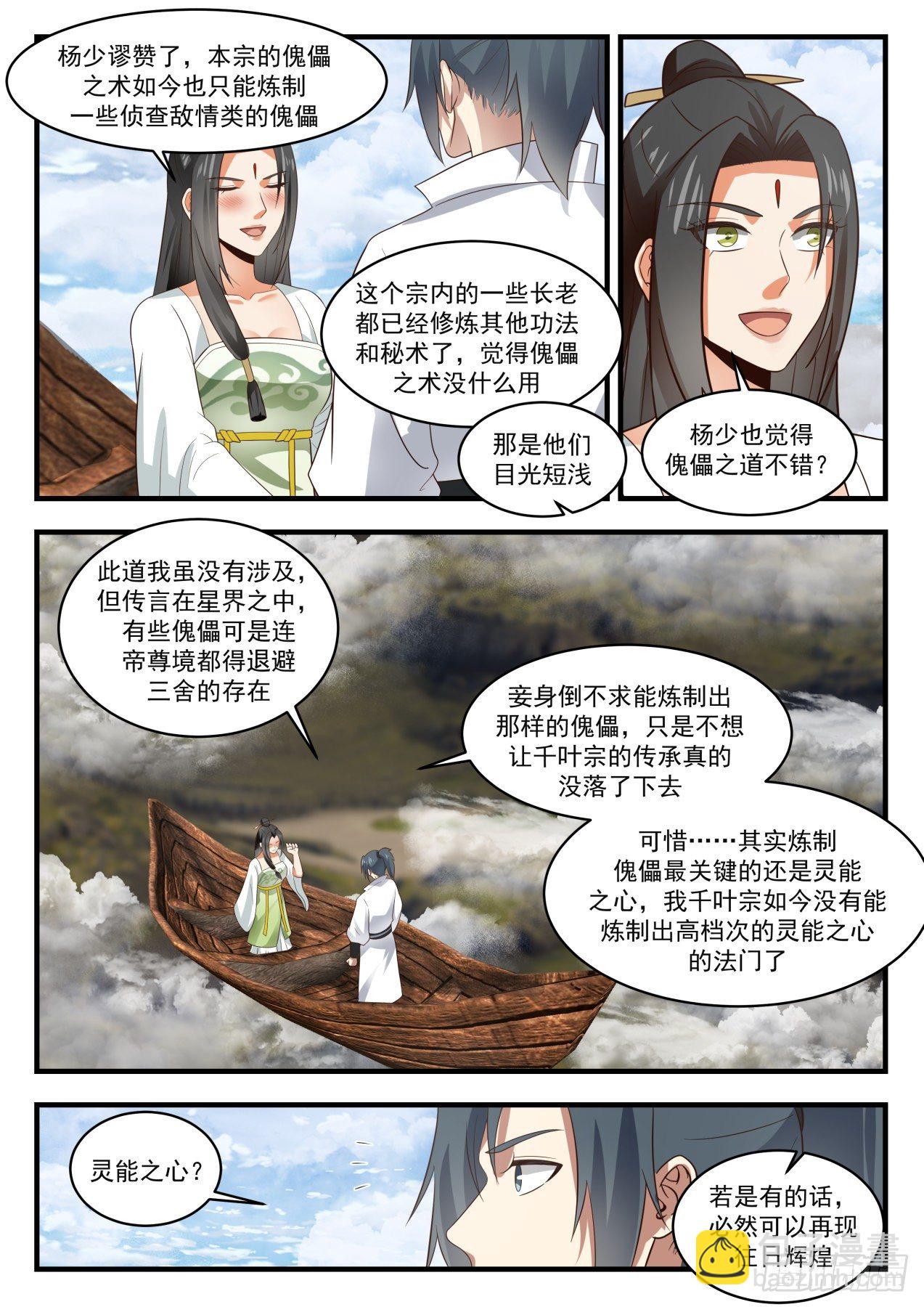 杨少谬赞了,本宗的倪之术如今也只能炼制一些侦查敌情类的倪

这个宗内的一些长老都已经修炼其他功法和秘术了,觉得之术没什么用

那是他们目光短浅

杨少也觉得倪之道不错?

此道我虽没有涉及但传言在星界之中,有些可是连帝尊境都得退避三舍的存在

妾身倒不求能炼制出那样的,只是不想让千叶宗的传承真的没落了下去

可惜??*.其实炼制最关键的还是灵能之心,我千叶宗如今没有能炼制出高档次的灵能之心

的法门了

灵能之心?

若是有的话,必然可以再现往日辉煌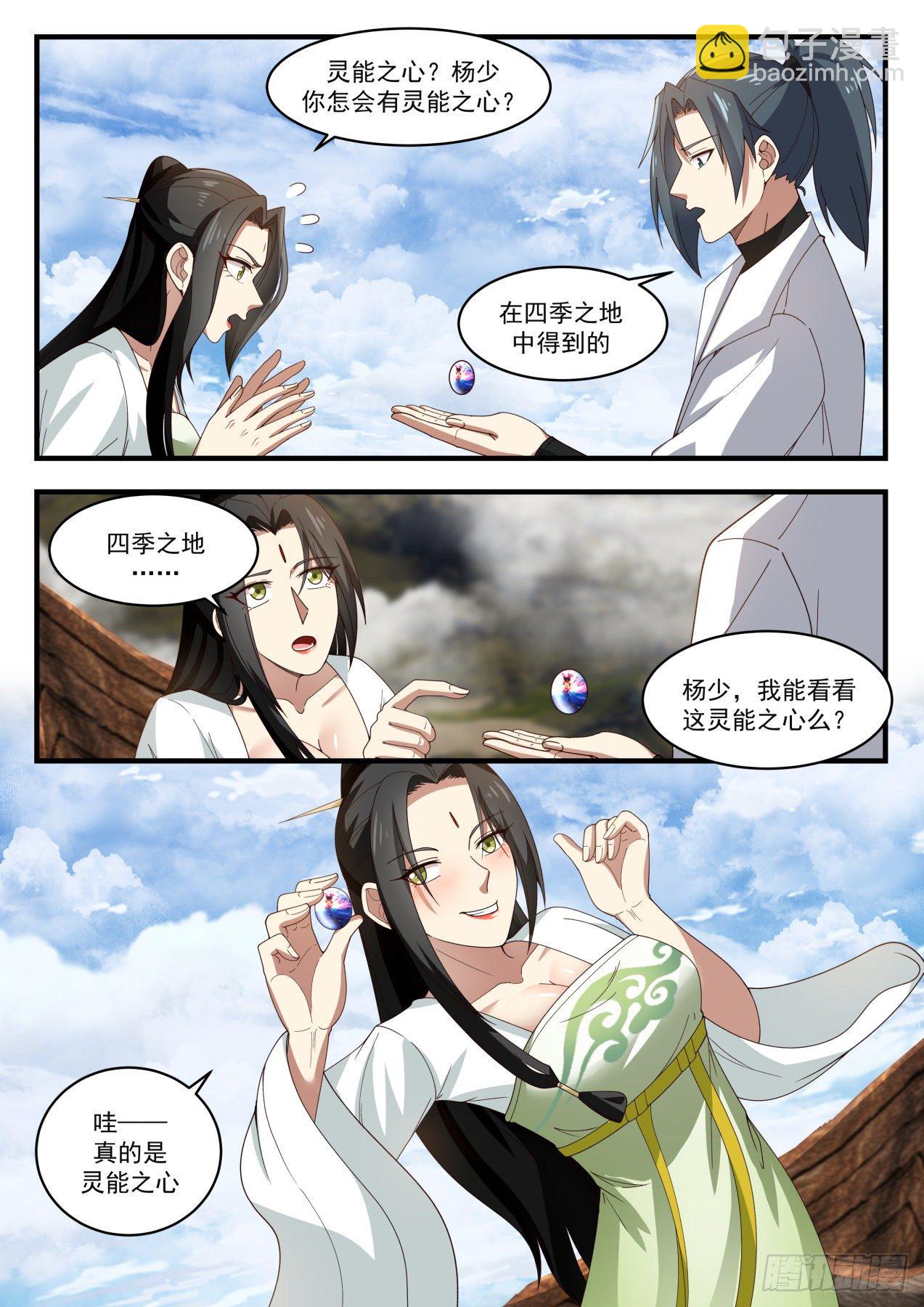 灵能之心?杨少你怎会有灵能之心?

在四季之地中得到的

四季之地

杨少,我能看看这灵能之心么?

哇真的是灵能之心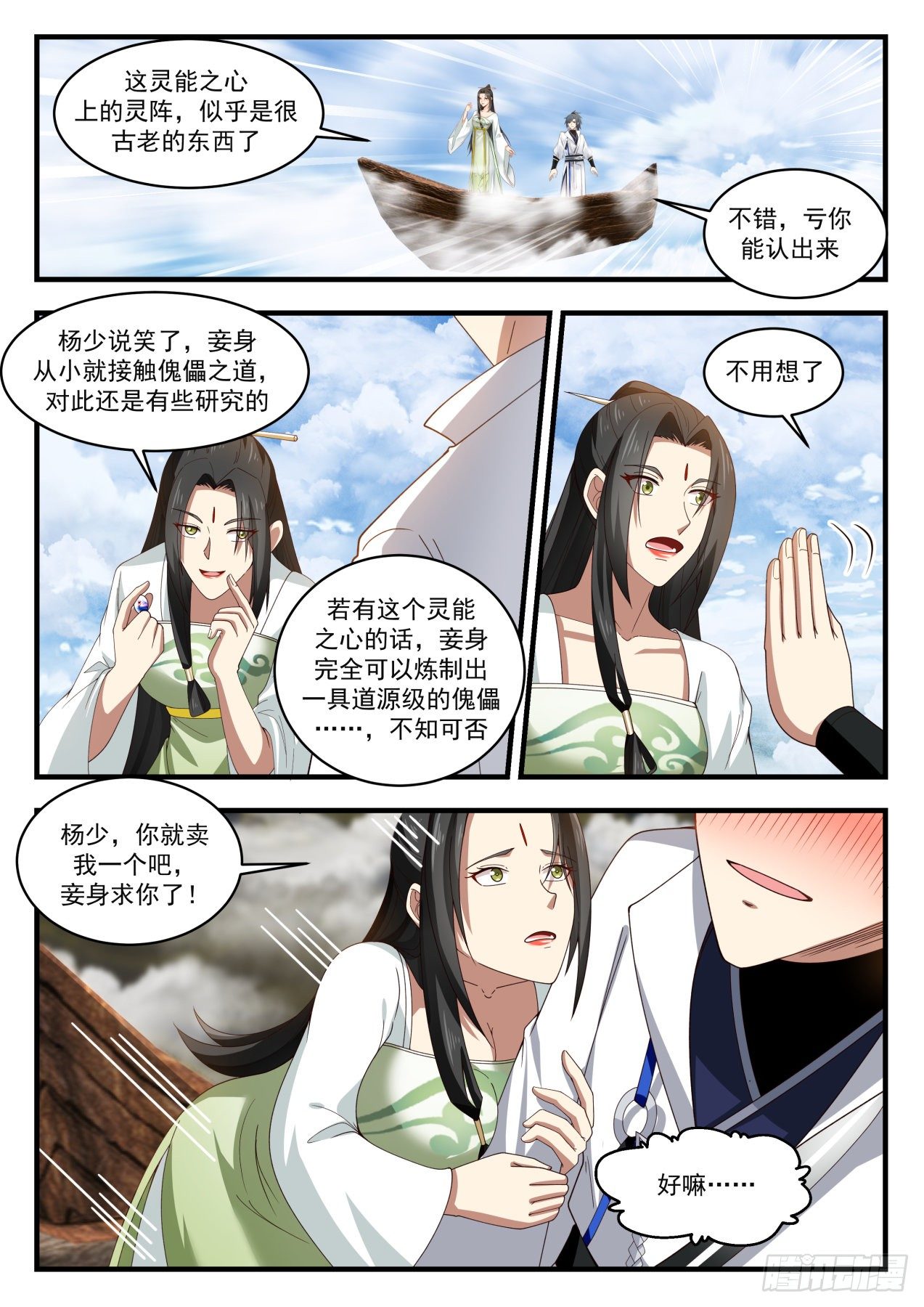 这灵能之心上的灵阵,似乎是很古老的东西了

不错,亏你能认出来

Yang Shao was joking. The concubine had been in contact with Ni Zhidao since she was a child, and she still had some research on it.

don't think about it

If there is this psychic heart, the concubine body can completely refine a Dao source level I wonder if it is possible

Young Master Yang, just sell me one, I beg you!

ok…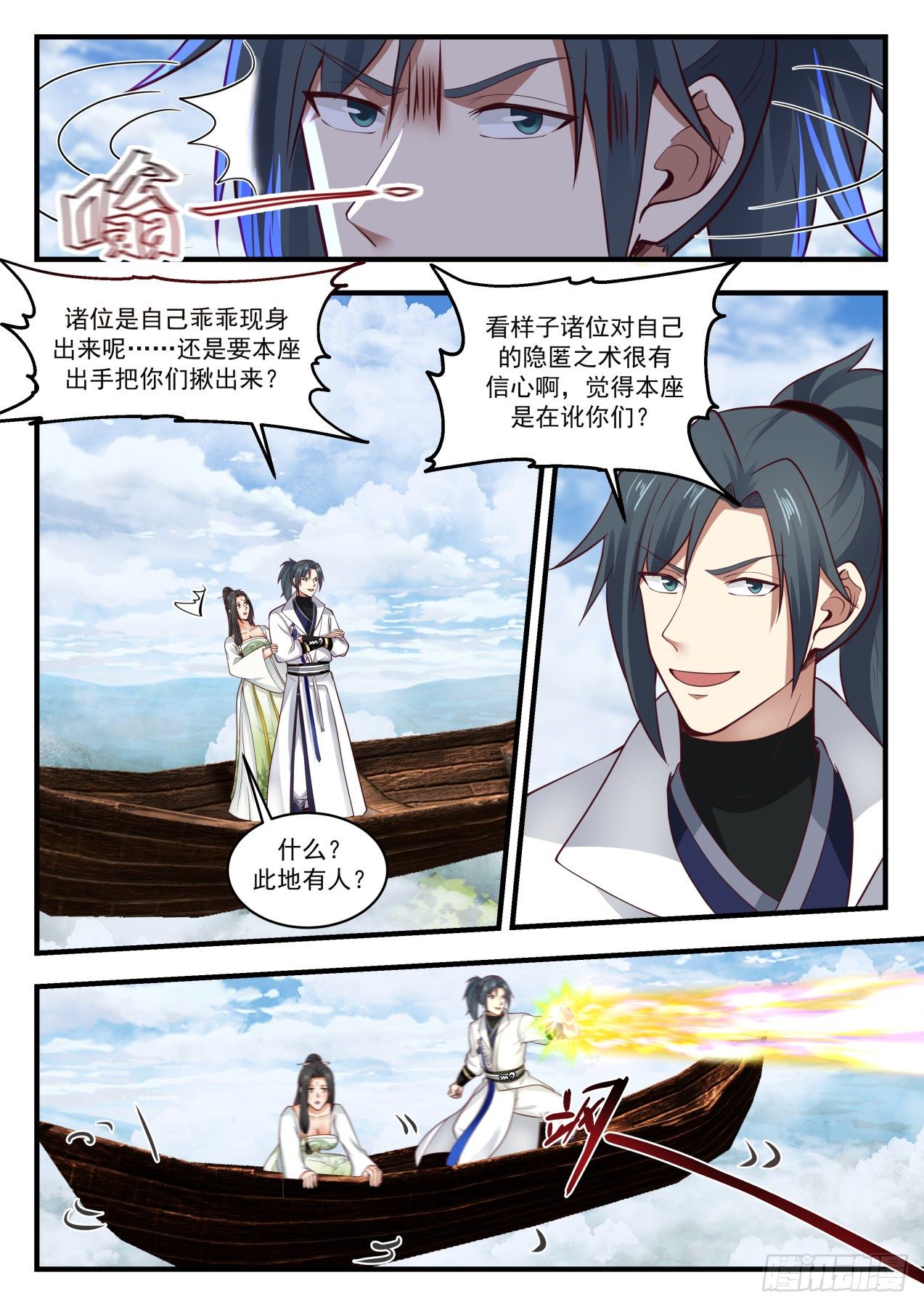 Do you guys show up obediently by yourself…or do you want this seat to take you out?

It seems that you are very confident in your concealment technique, do you think this seat is with you?

What? anyone here?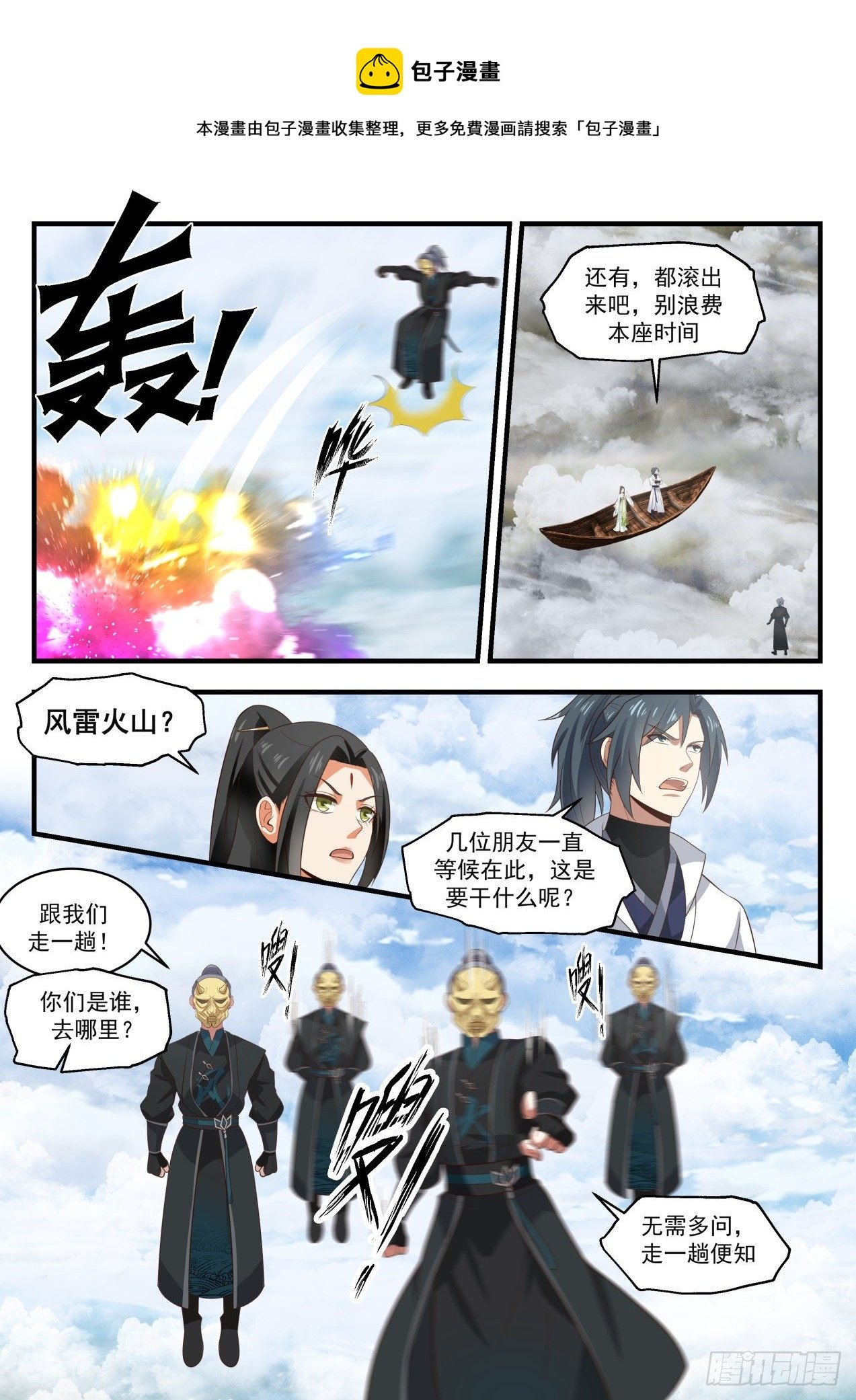 bun man book

This comic is collected and organized by Bao Ziman. For more free comics, please search for "Bao Ziman"

Also, get out of here, don't waste your time

Wind and Thunder Volcano?

Several friends have been waiting here, what is this for?

Come with us! Who are you and where are you going?

No need to ask, just walk around

Tencent animation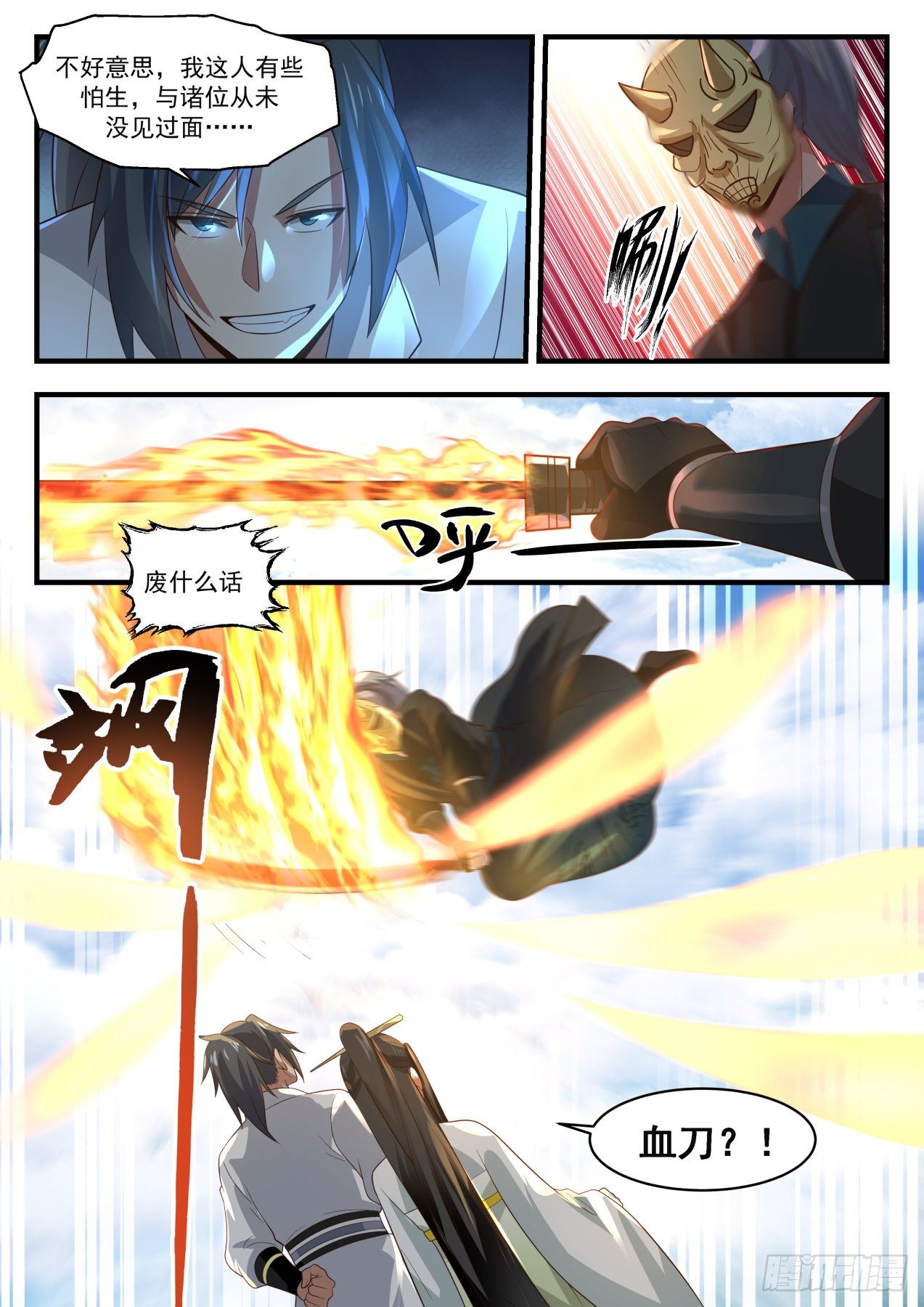 I'm sorry, I am a little afraid of life, and I have never met you…

what nonsense

Blood knife?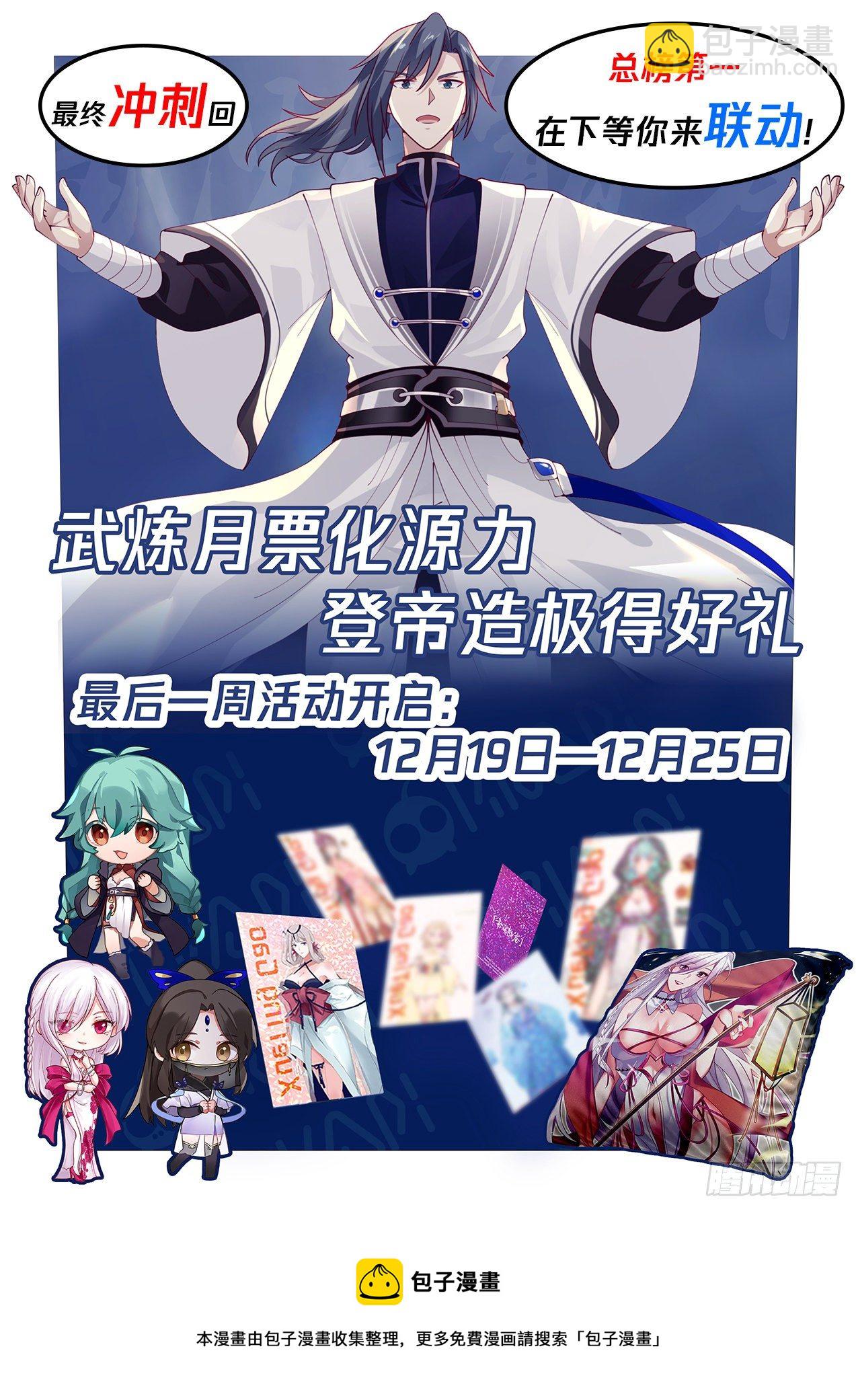 Then I will…