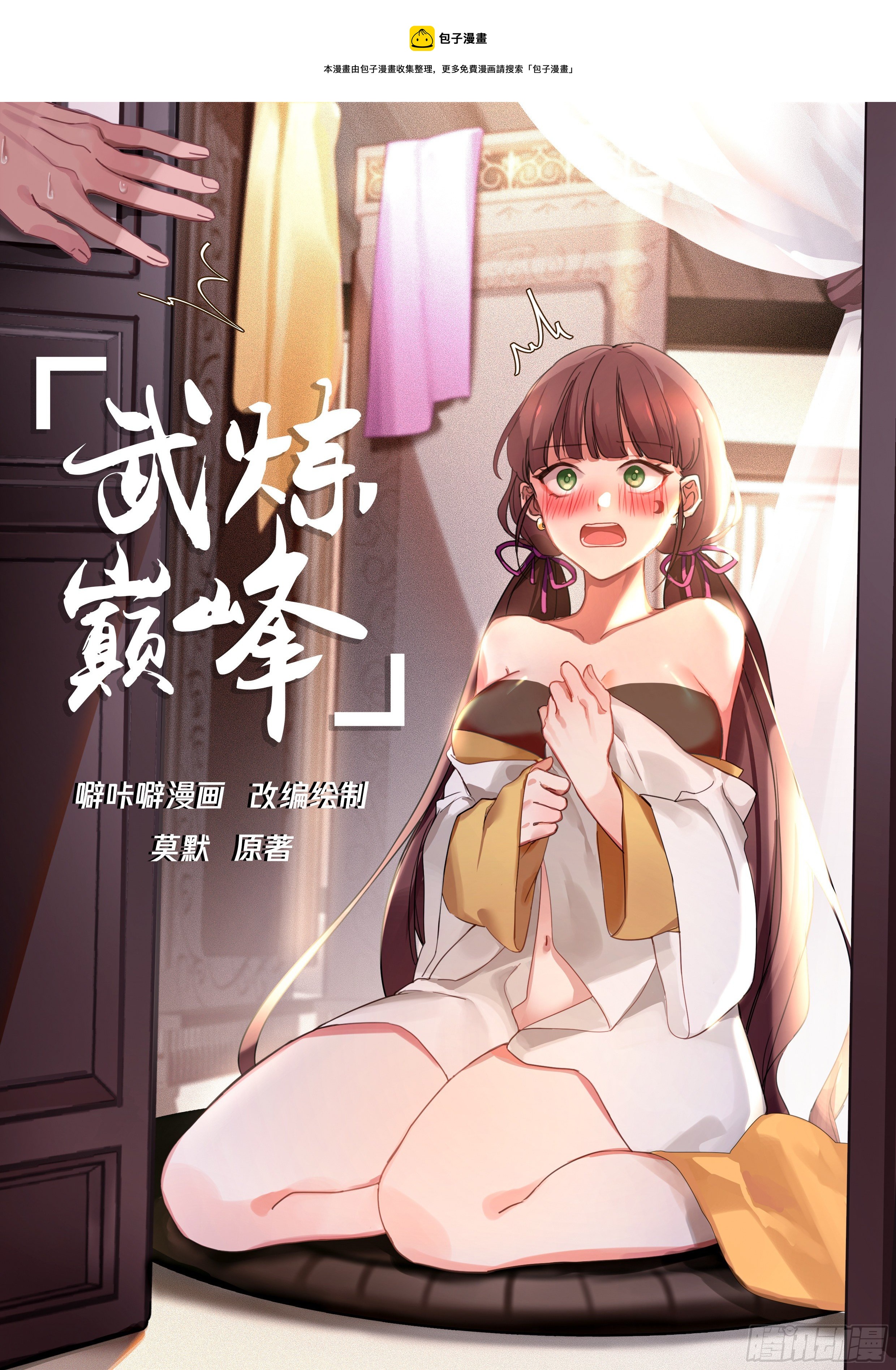 Many new peripherals

Waiting for you to take it home!

Wulian monthly pass

Dengdi made a great gift

Dates of the first week of activities:

December 12 = December 18

Steamed Bun Comics

This comic is collected and organized by Bao Ziman. For more free comics, please search "Bao Ziman"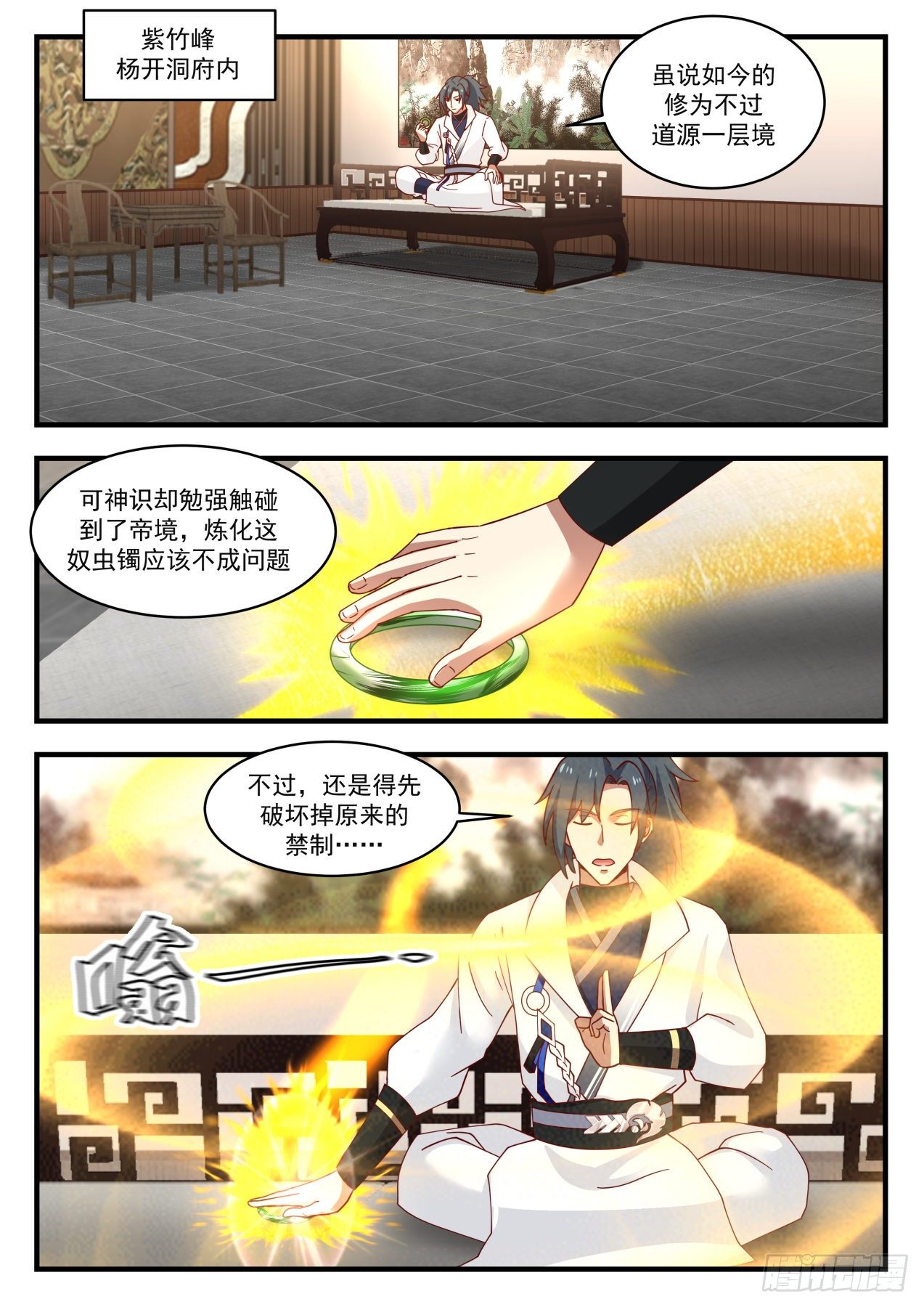 Inside Yangkaidong Mansion, Zizhu Peak

Although the current cultivation base is not at the first level of Daoyuan

But the consciousness barely touched the emperor realm, so refining this slave insect bracelet should not be a problem

However, the original prohibition must be broken first…

mouth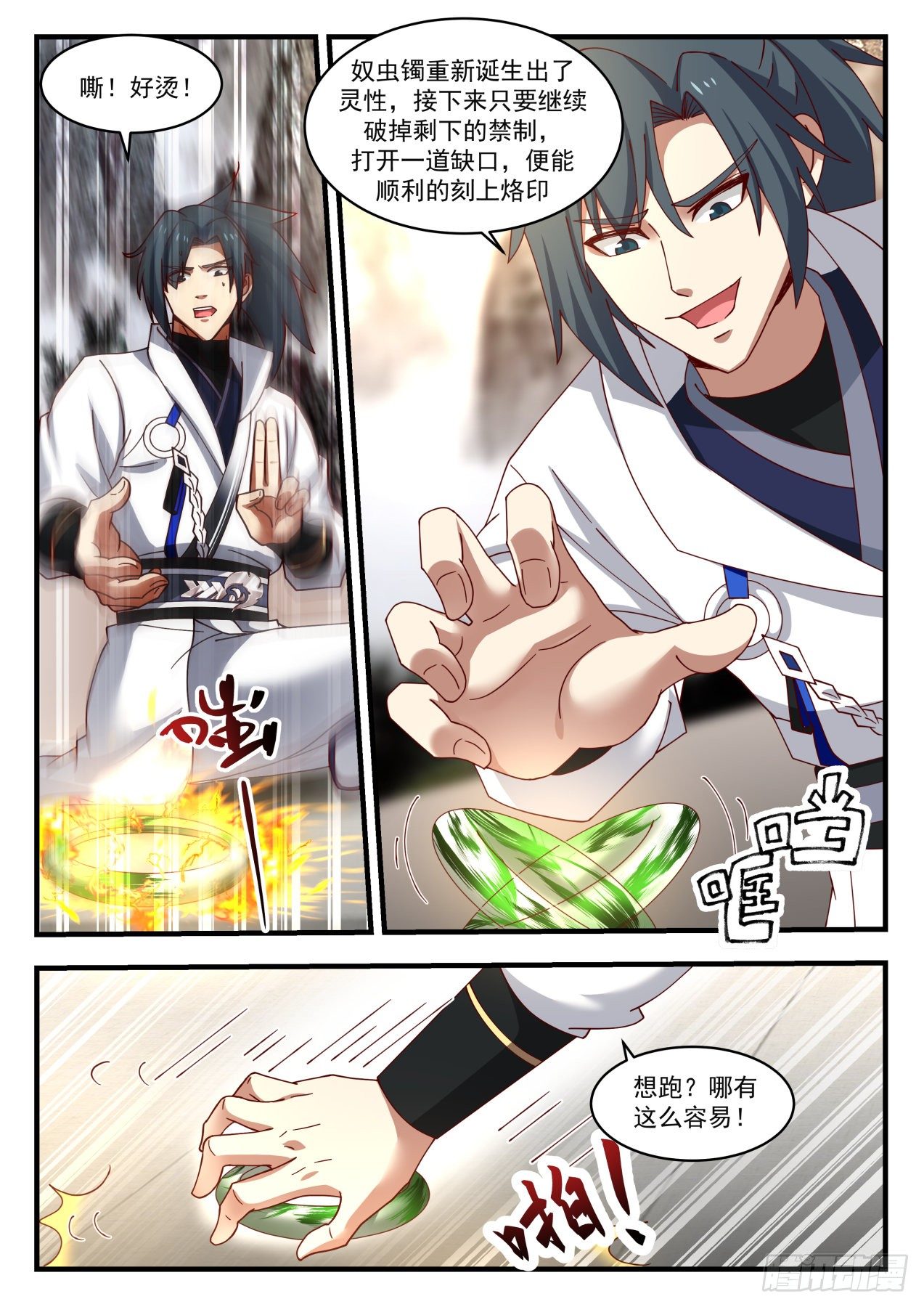 The slave worm bracelet was reborn with spirituality. Next, as long as you continue to break the remaining restrictions and open a gap, you can successfully engrave the brand.

hiss! So hot!

Want to run? How can it be so easy!

Mutually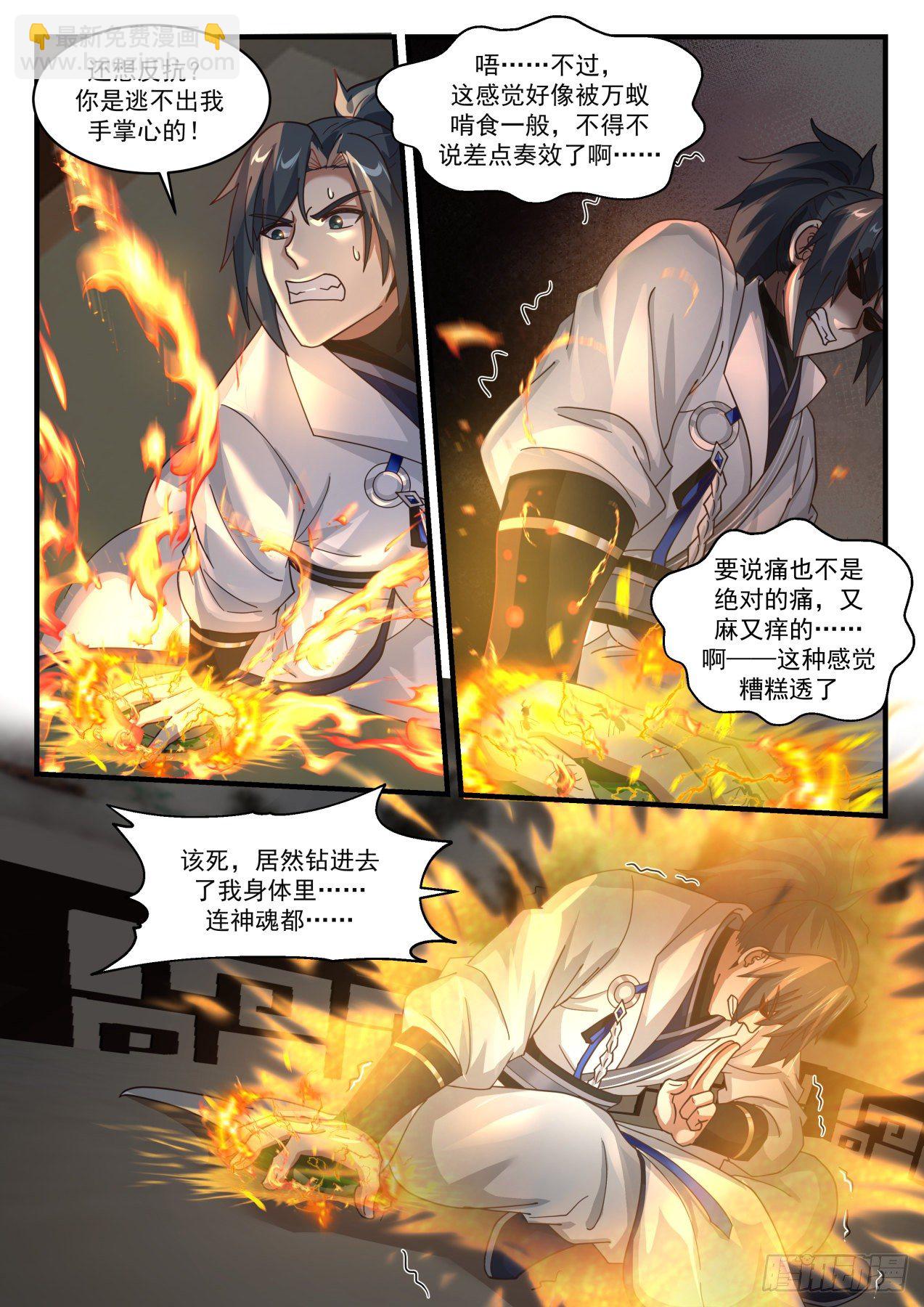 Accompanying…. However, this feels like being eaten by ten thousand ants. I have to say that it almost worked…

Still want to resist? You can't escape from my palm!

To say that the pain is not absolute pain, it's numb and itchy? …. Ah – this feeling is terrible

Damn, actually got into my body… even the soul?..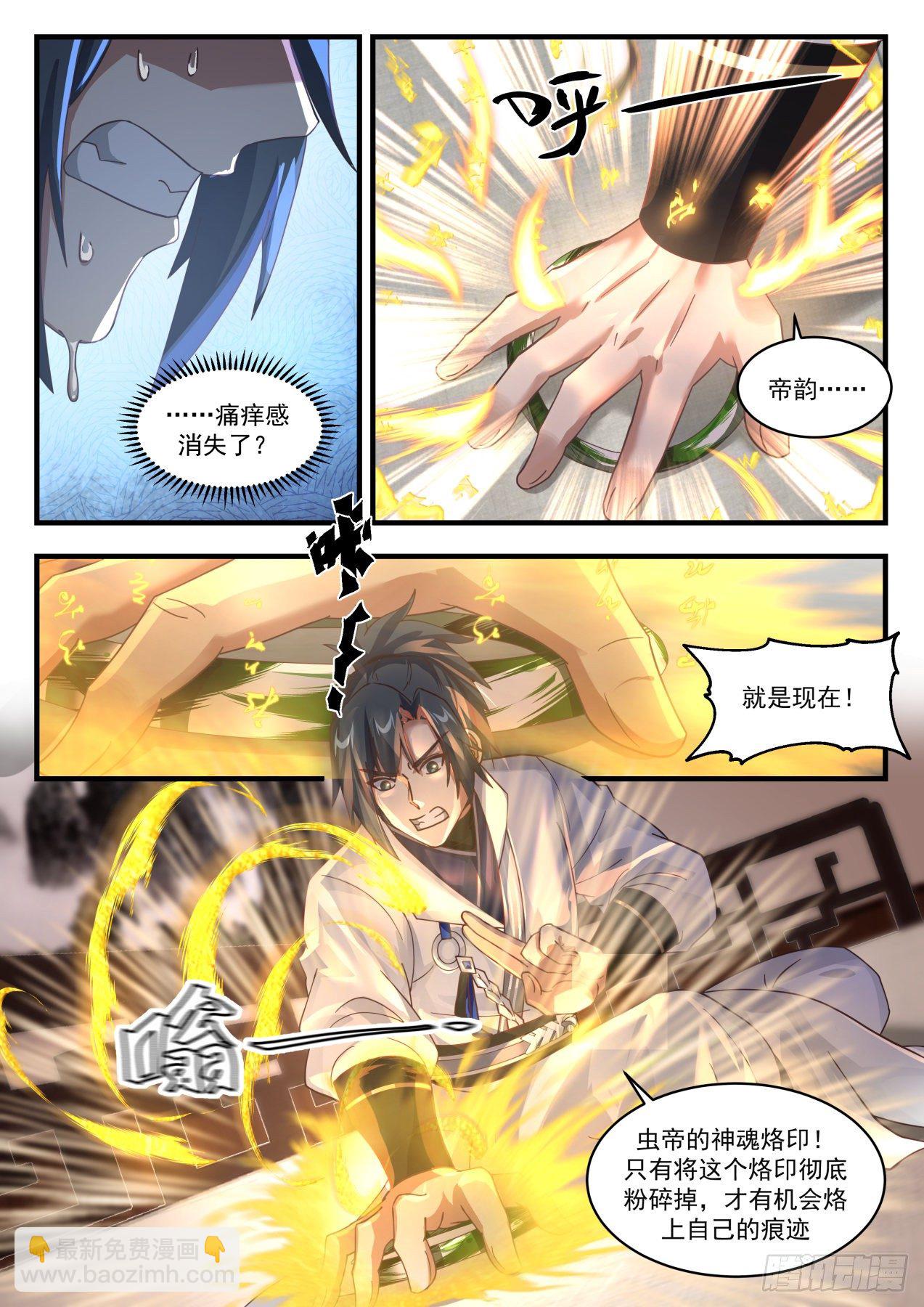 Di Yun·

"The pain is gone?

It's now!

mouth

The Divine Soul Brand of the Insect Emperor! Only when this brand is completely smashed can we have the opportunity to make our own mark.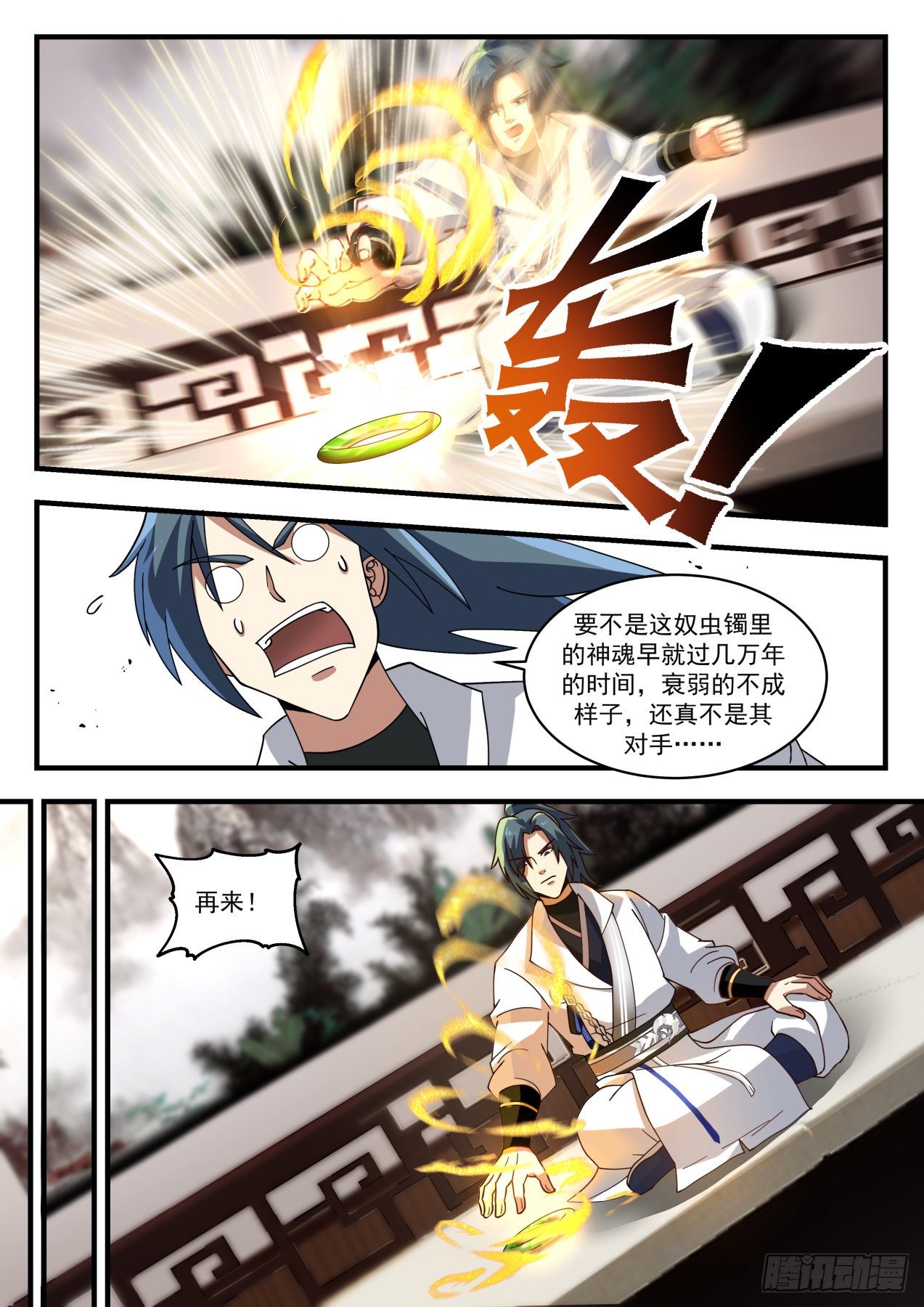 If it weren't for the soul in this slave worm bracelet, which has been a few years old and weakened beyond recognition, it is really not its opponent…

Come again!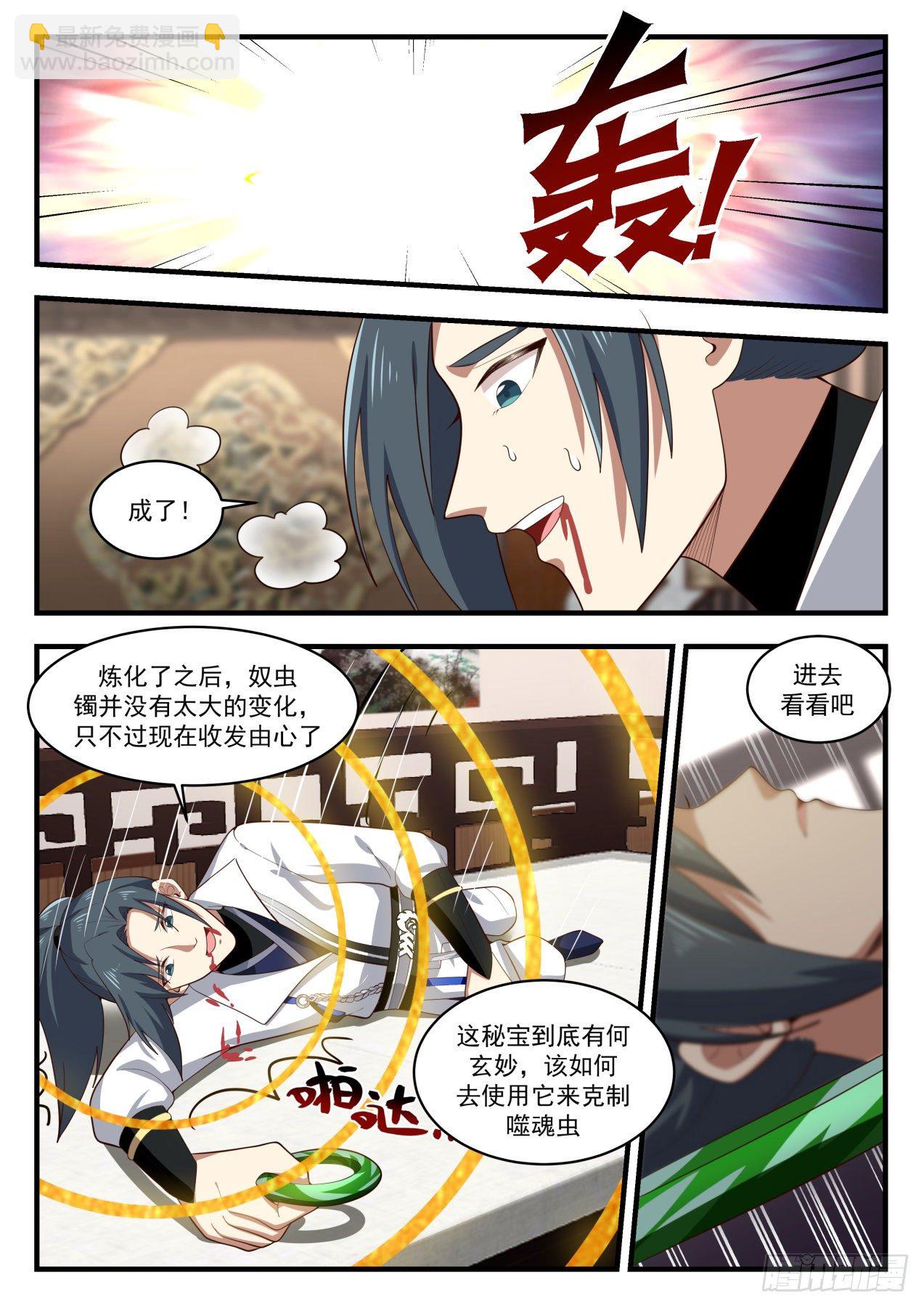 done!

After refining, the slave insect bracelet has not changed much, but now it is sent and received by heart

go in and have a look

What is the mystery of this treasure, and how to use it to restrain the soul eater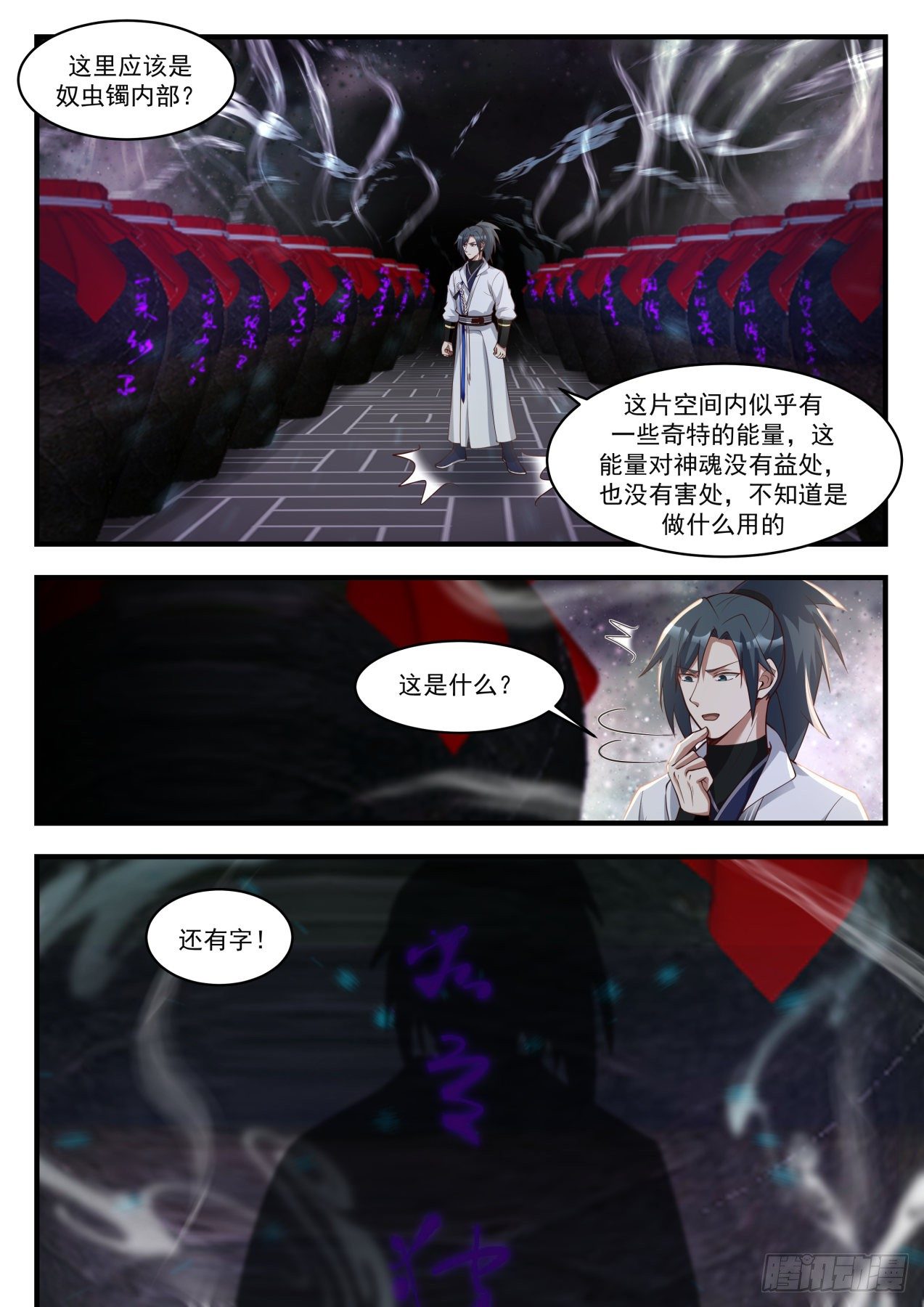 This should be the inside of the slave bug bracelet?

There seems to be some peculiar energy in this space. This energy is neither beneficial nor harmful to the soul. I don't know what it is used for.

what is this?

And words!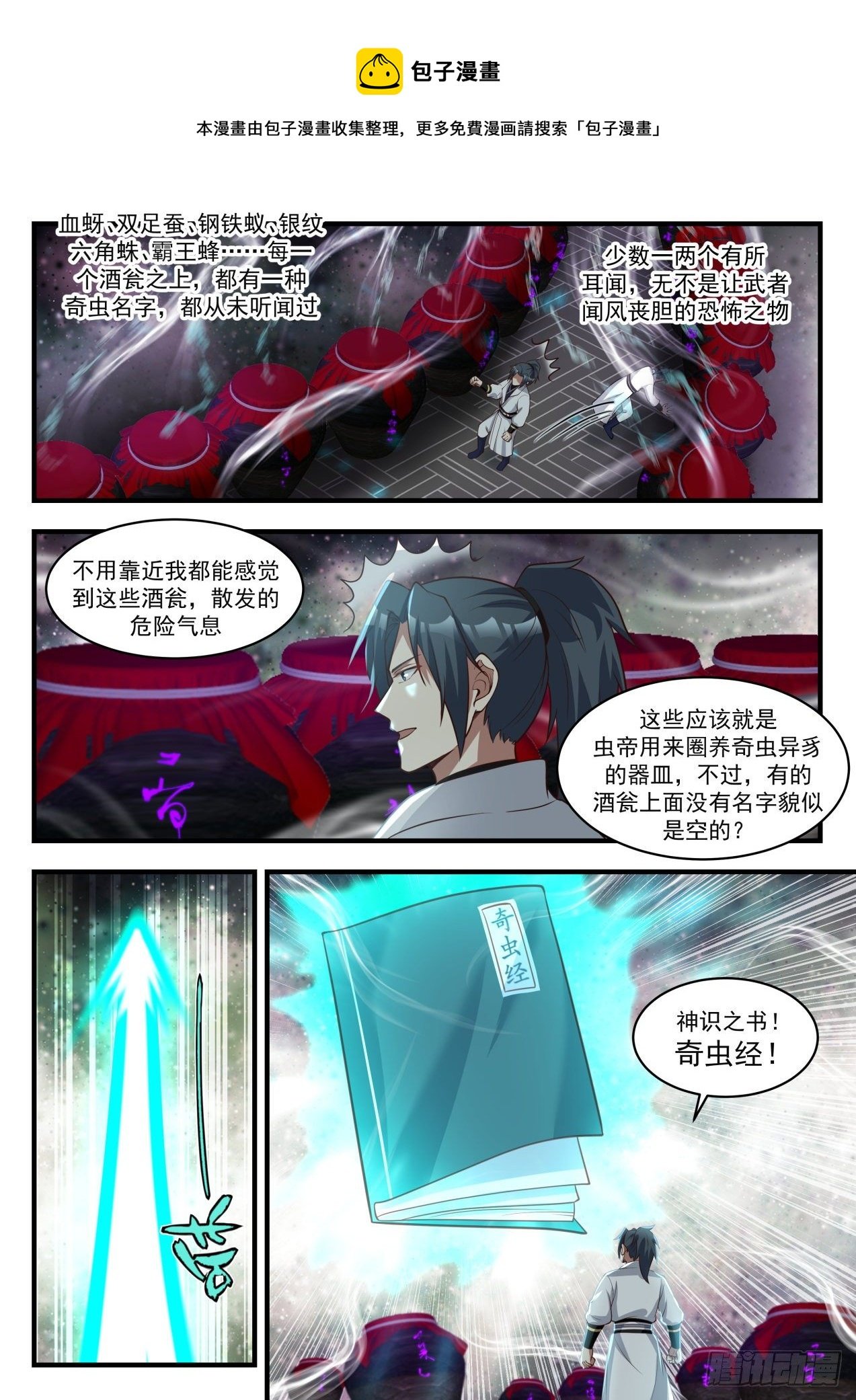 Steamed Bun

This comic is collected and organized by Bao Ziman. For more free comics, please search "Bao Ziman"

Blood-footed silkworm steel ants~ There is a strange name on the silver-patterned wine urn, which I have never heard of.

Only one or two of them have heard of it, and they are all terrifying things that make the martial artist country windy.

I can feel the dangerous smell of these wine urns without getting too close

These should be the utensils used by the insect emperor to keep strange insects in captivity. However, some wine urns do not have names on them.

is empty?

The Book of Consciousness! Strange Insect Sutra!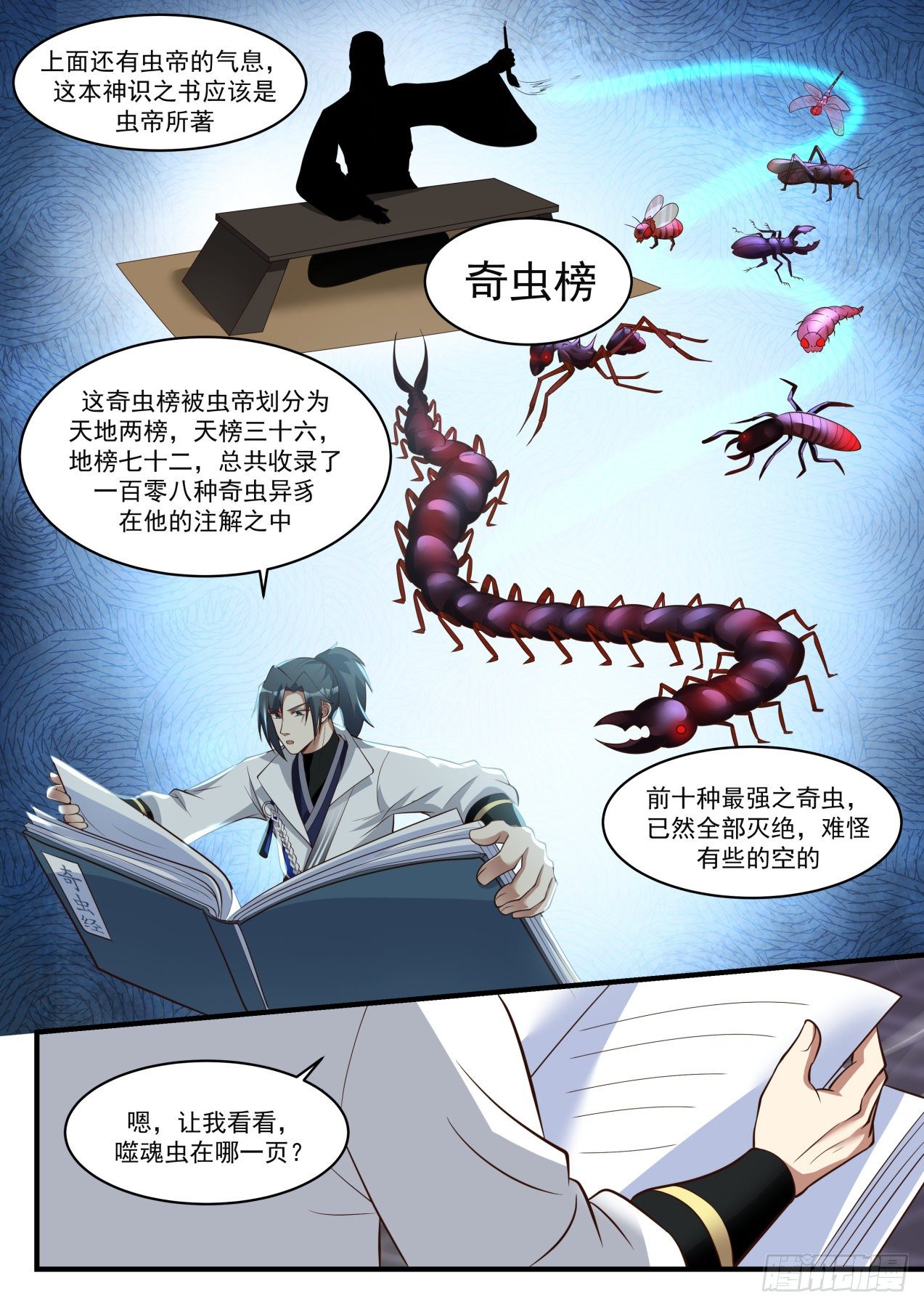 There is also the breath of the Insect Emperor on it. This book of consciousness should be written by the Insect Emperor.

odd insect list

This list of strange insects is divided into two lists of heaven and earth by the insect emperor, with thirty-six in the sky and seventy-two in the earth. A total of 108 strange insects are included in his annotations.

The top ten strongest strange insects have all been extinct, no wonder some are empty

Well, let me see, what page is Soul Eater on?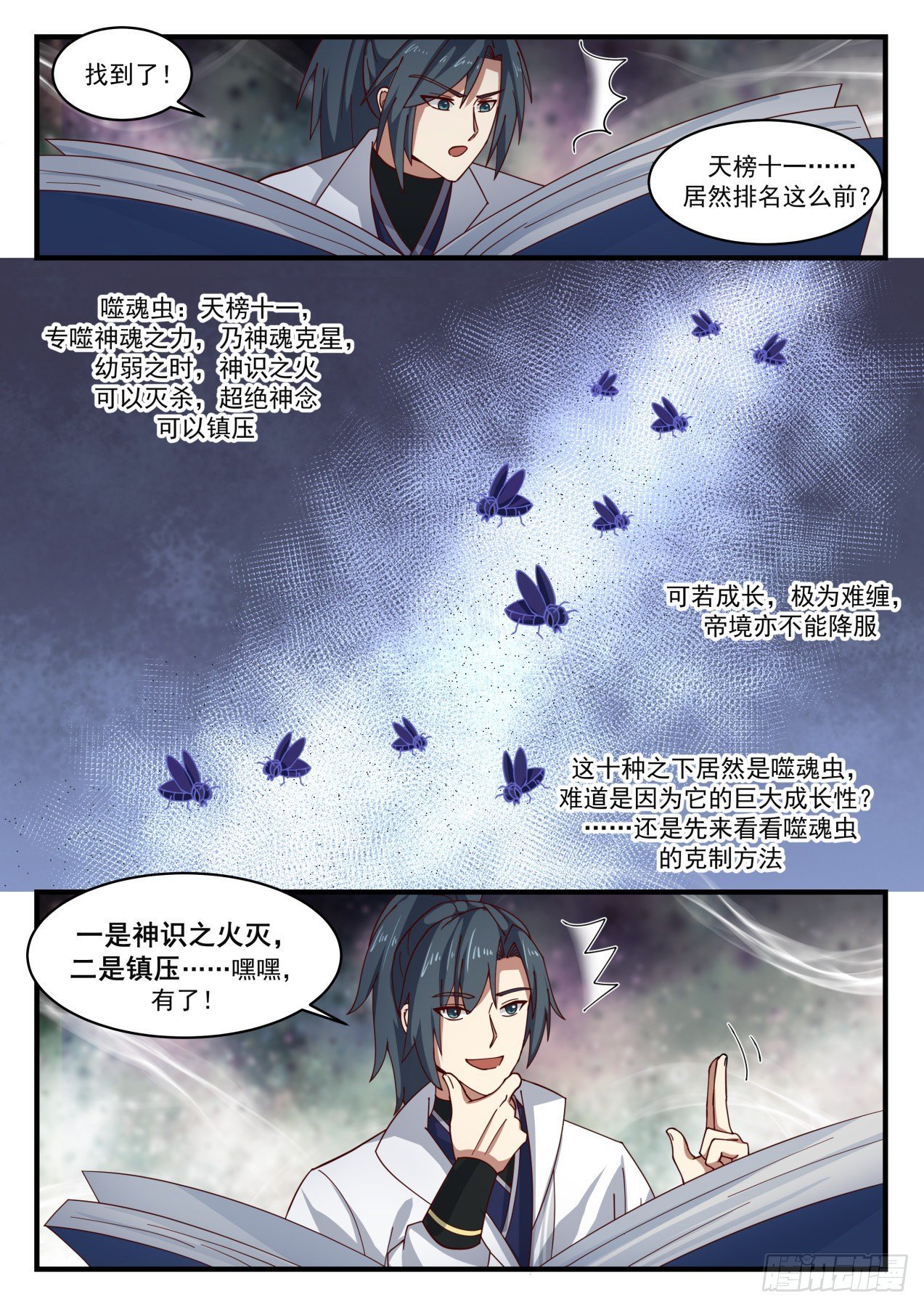 found it!

The top ten in the sky is actually ranked so high?

Soul Eater: When the top ten are young and weak, the fire of spiritual consciousness can be killed, and the super spiritual consciousness can be suppressed

But if you grow up, it is extremely difficult to deal with, and the emperor cannot surrender.

Is it because of its huge growth potential that it is actually a soul worm under these ten species? First, let's take a look at the restraint method of the soul worm

One is to extinguish the fire of consciousness, and the other is to suppress?…Hehe,

Got it!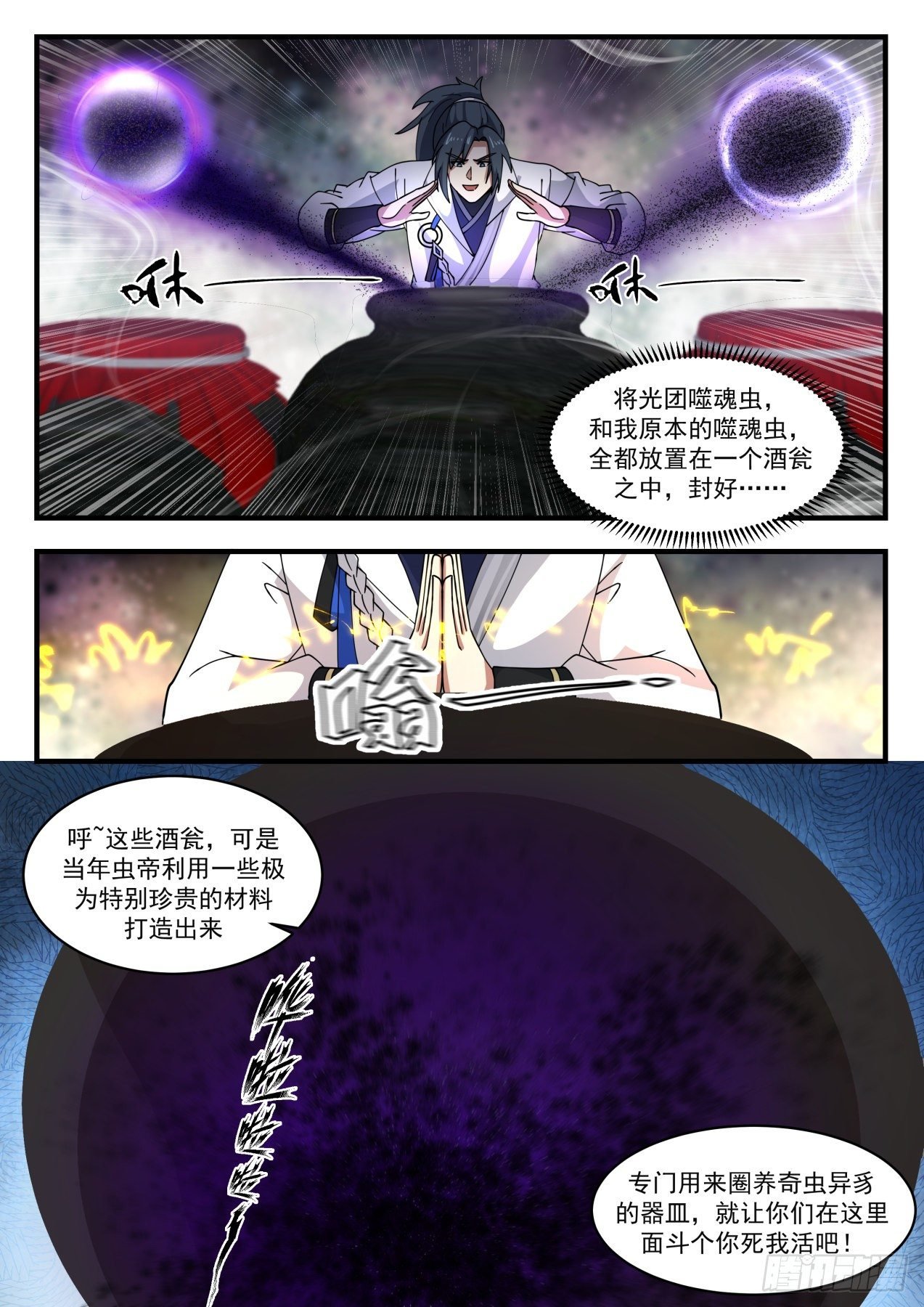 Put the light group soul eater and my original soul eater in a wine urn and seal it…

Phew~ These wine urns, but the Insect Emperor used some extremely precious materials to create them back then

A vessel specially used to keep strange worms and different teeth in captivity, let you fight to the death here!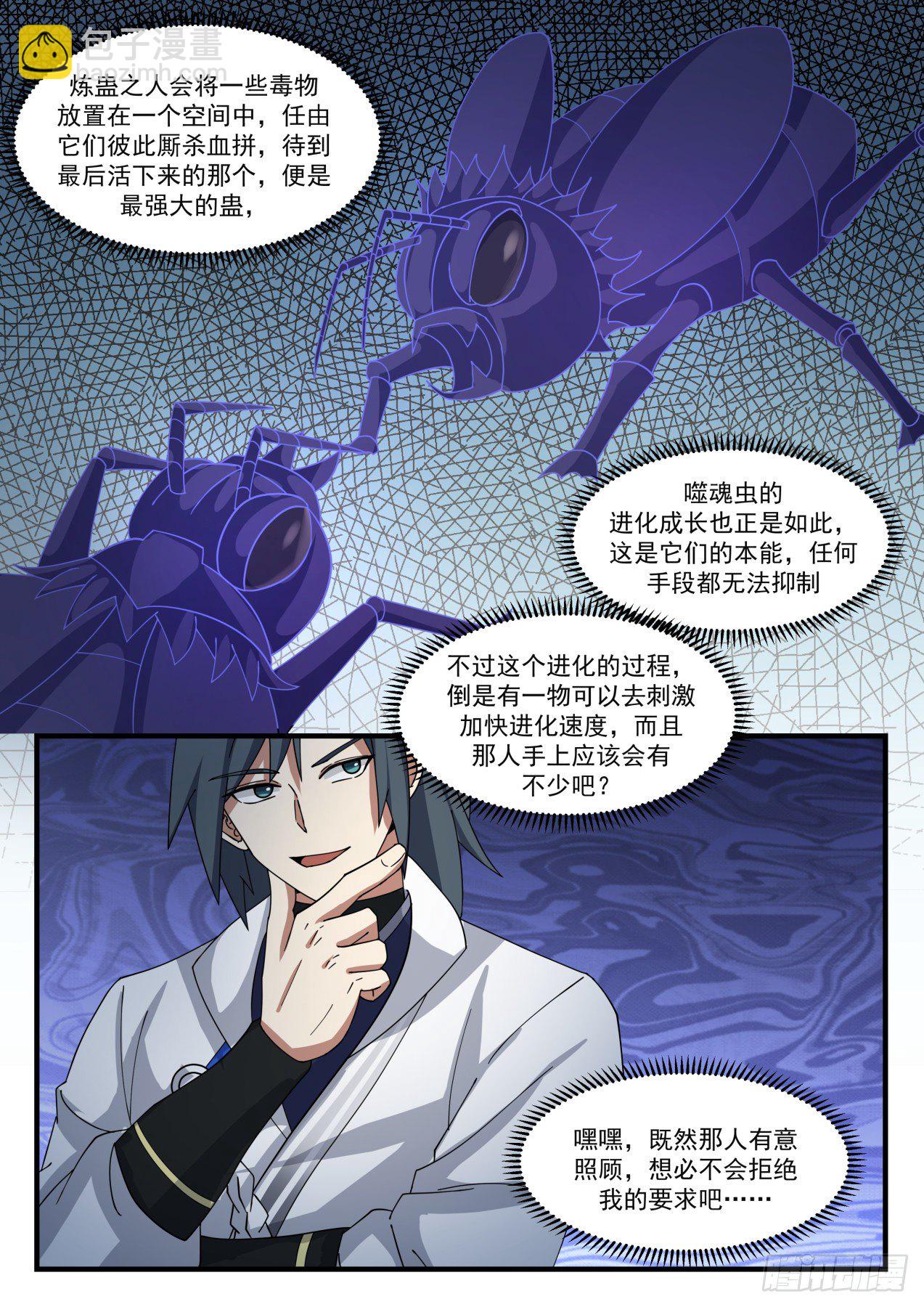 Those who refine Gu will place some poisons in a space and let them fight each other, and the one who survives at the end is the most powerful Gu.

Soul Eater

This is also true of evolutionary growth. This is their instinct and cannot be suppressed by any means.

However, in this evolutionary process, there is one thing that can stimulate and speed up the evolution, and that person should have a lot of them, right?

Hehe, since that person intends to take care of him, he will not refuse my request…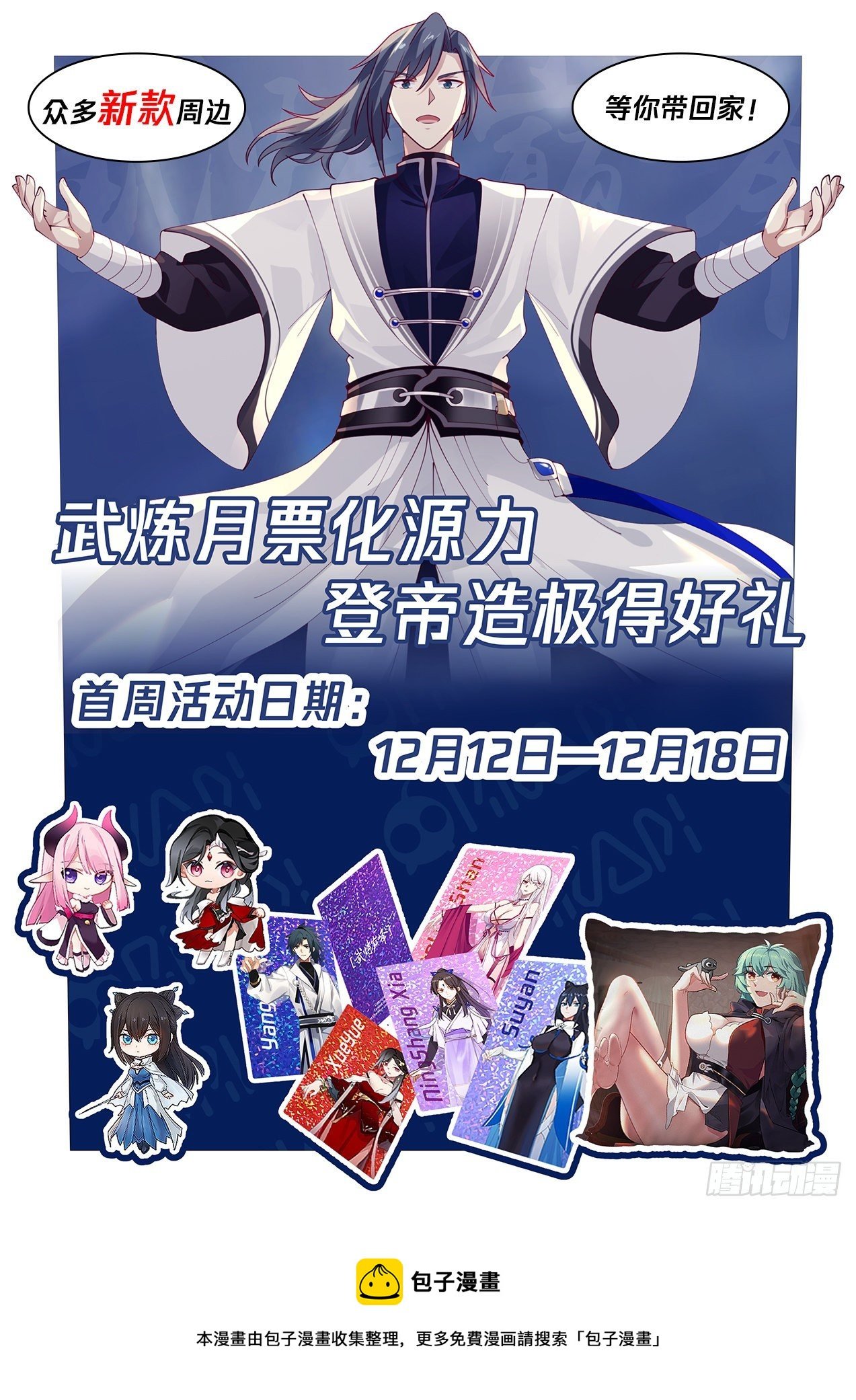 Many new peripherals

Waiting for you to take it home!

Wulian monthly pass

Dengdi made a great gift

Dates of the first week of activities:

December 12 = December 18

Steamed Bun Comics

This comic is collected and organized by Bao Ziman. For more free comics, please search "Bao Ziman"