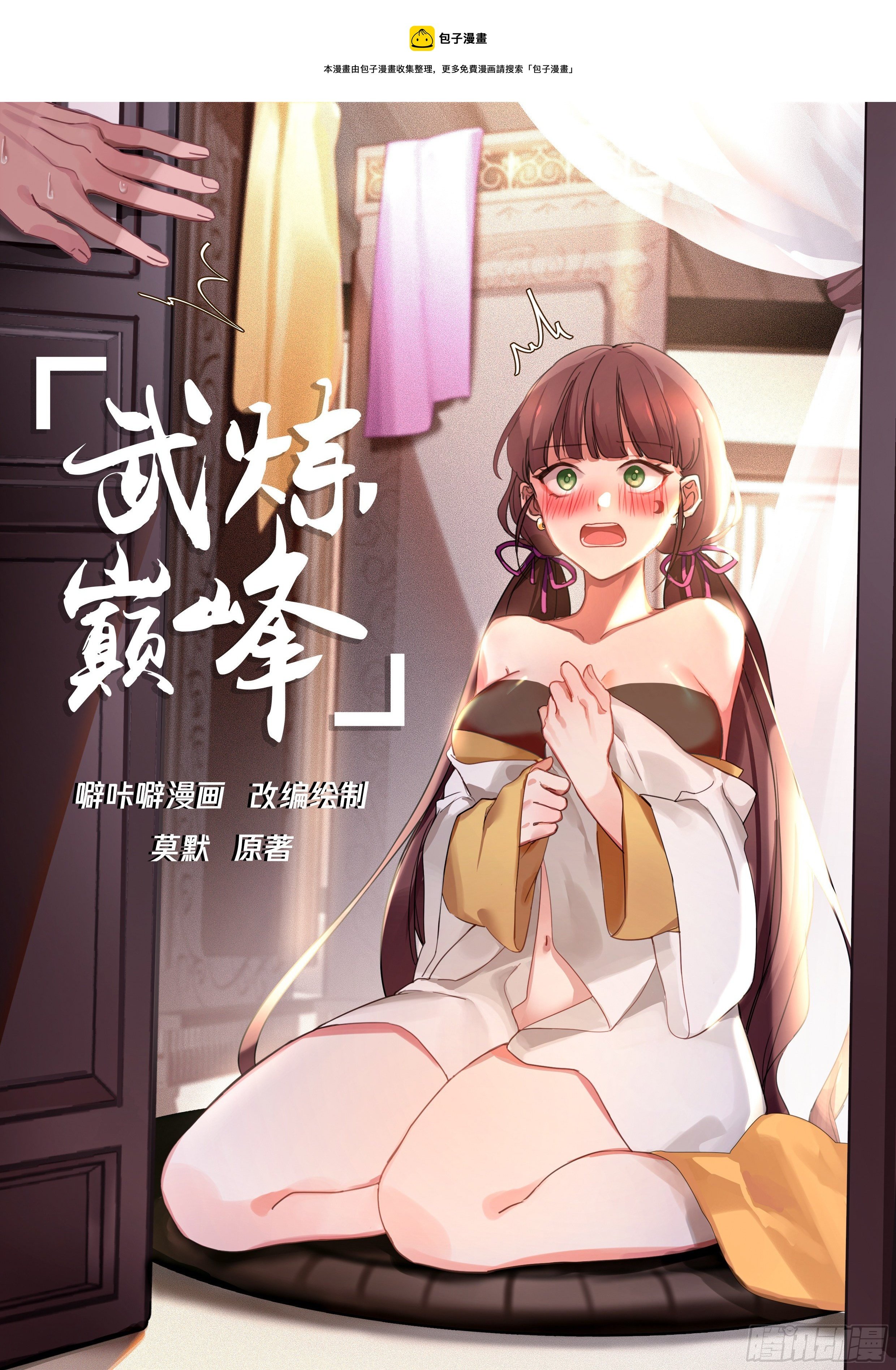 wing

what woman?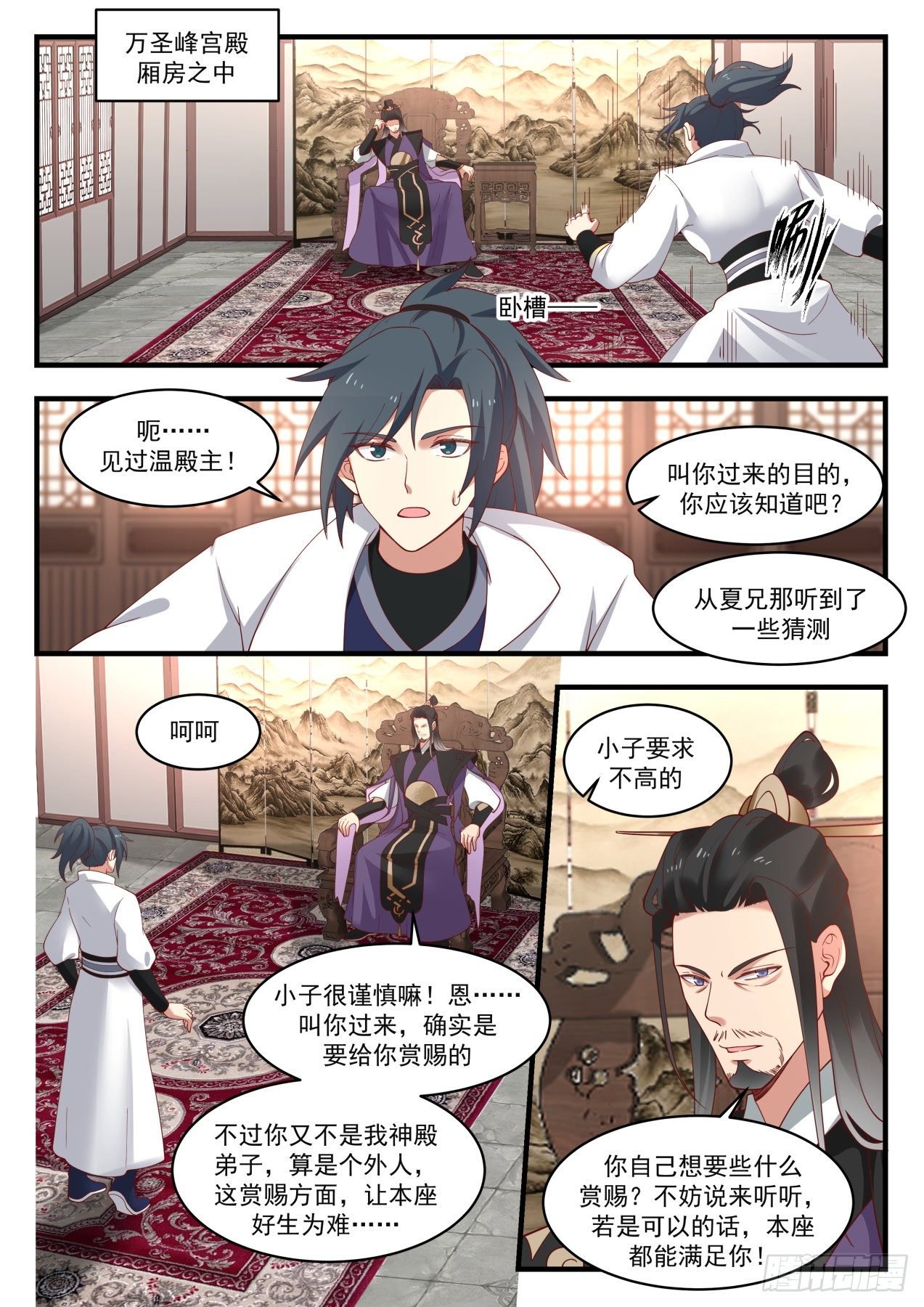 In the wing of the Wanshengfeng Palace

shit

Crispy…I have seen Palace Master Wen!

You should know the purpose of calling you here, right? I heard some guesses from Brother Xia

Ha ha

The boy is not demanding

The boy is very cautious! Well, I asked you to come here, I really want to give you a reward

But you are not a disciple of my temple, you are an outsider. In terms of rewards, this is a difficult place for me? …

What reward do you want for yourself? Come and listen if you can, this seat can satisfy you!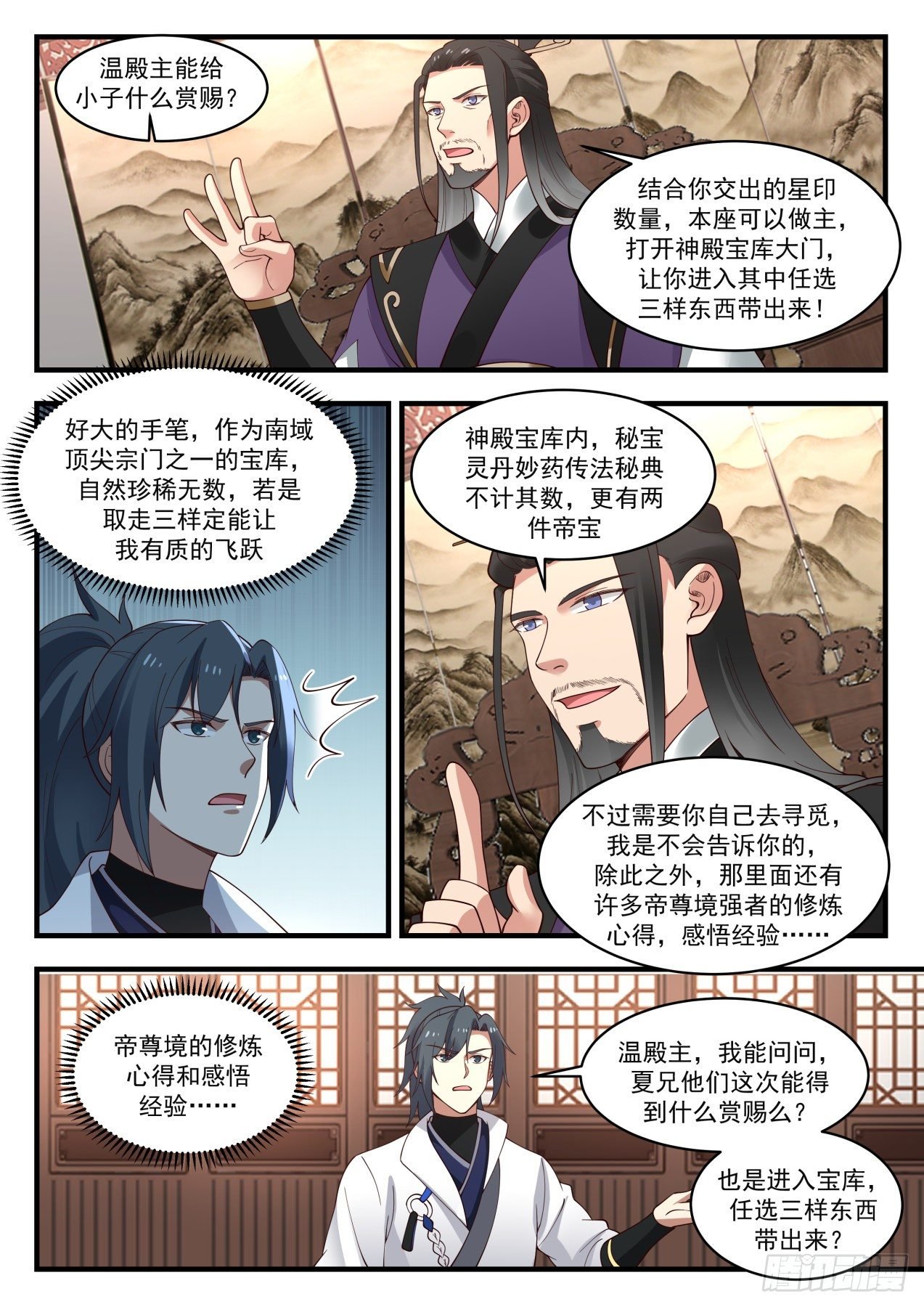 What reward can Hall Master Wen give to the boy?

Combined with the number of star seals you handed over, this seat can call the shots, open the door to the treasure house of the temple, and let you enter and choose three things to bring out!

What a great handwriting. As one of the top sects in the Southern Region, the treasure house is naturally rare and countless. If I take three samples, it will definitely give me a qualitative leap.

In the treasure house of the temple, there are countless secret treasures and elixir, and there are two imperial treasures.

But I won't tell you if you need to find it yourself. In addition, there are many cultivation experiences and insights of the powerful emperors in the emperor realm.

The cultivation experience and perception experience of Emperor Zunjing

Hall Master Wen, can I ask, Brother Xia, what rewards will they get this time?

Also enter the treasure house, choose three things to bring out?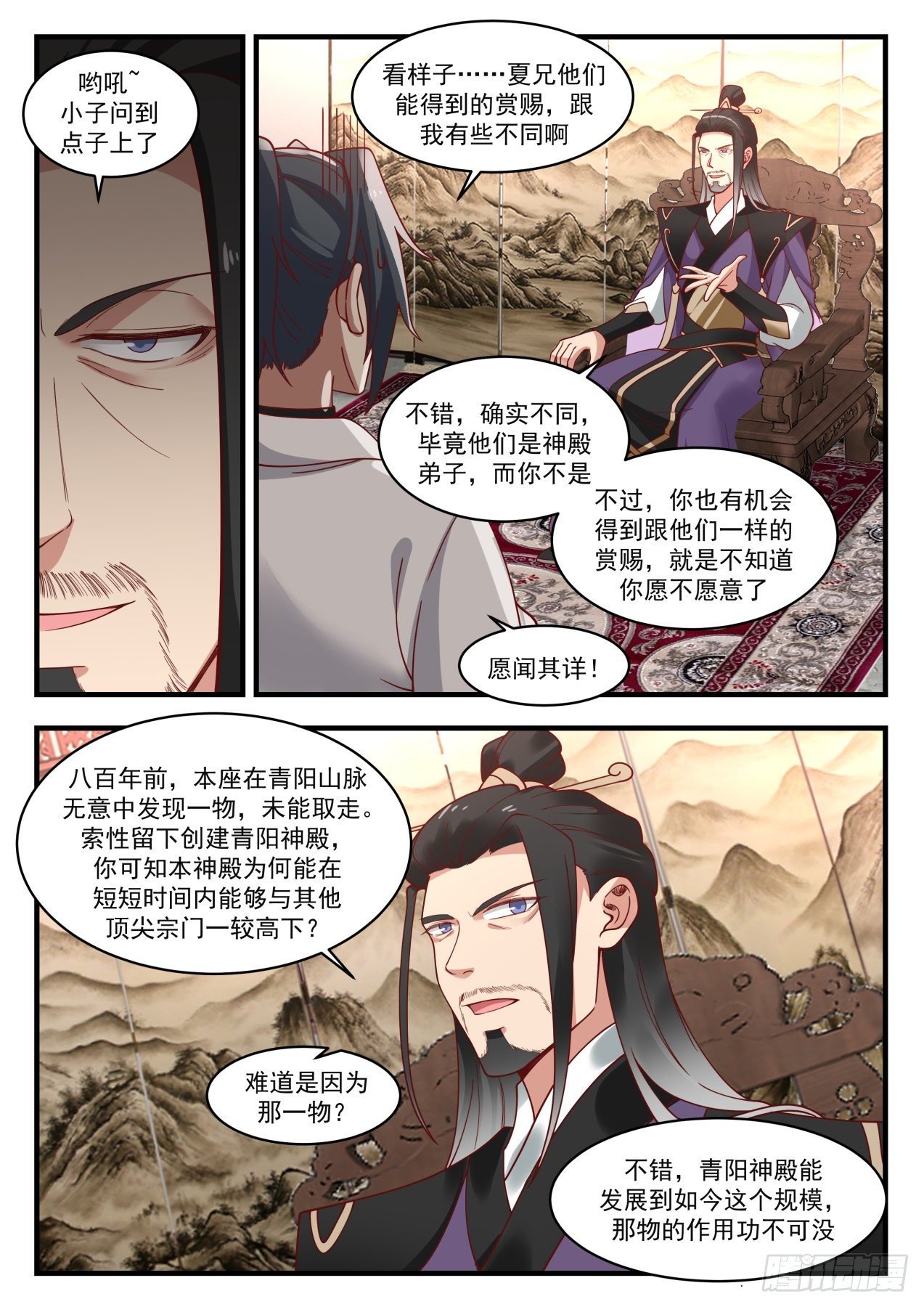 It seems? Brother Xia and the others can get rewards that are a little different from me.

Yo ho kid got the point

Yes, it is indeed different, after all, they are temple disciples, and you are not

However, you also have the opportunity to get the same reward as them, but I don't know if you want it or not.

Appreciate further details!

Eight hundred years ago, I accidentally found something in the Qingyang Mountains, but I couldn't take it away, so I left behind to create the Qingyang Temple! Do you know why this temple can compete with other top sects in a short period of time?

Is it because of that thing?

不错,青阳神殿能发展到如今这个规模,那物的作用功不可没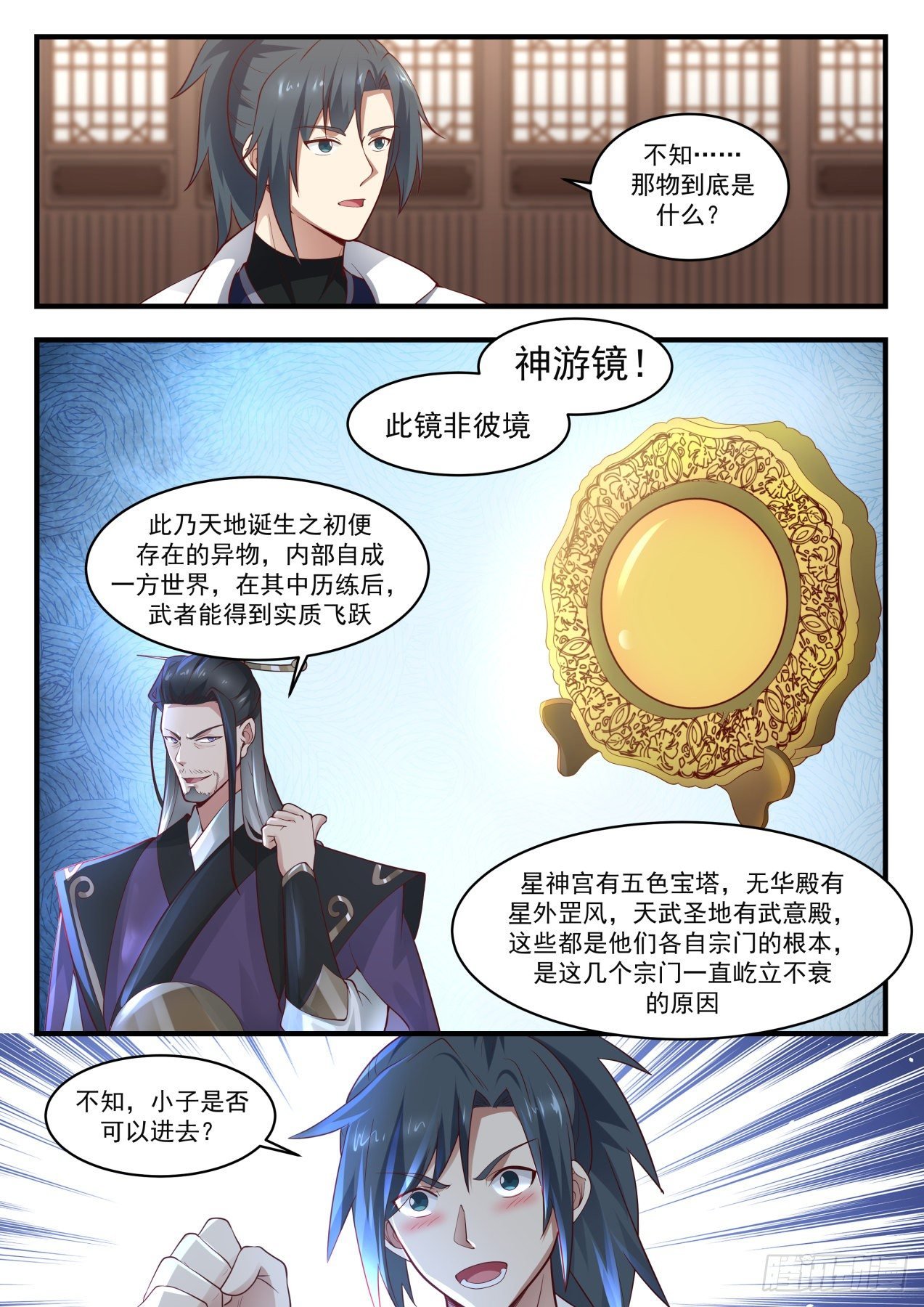 不知?…那物到底是什么?

神游镜!

此镜非彼境

此乃天地诞生之初便存在的异物,内部自成方世界,在其中历练后,武者能得到实质飞跃

星神宫有五色宝塔,无华殿有星外罡风,天武圣地有武意殿,这些都是他们各自宗门的根本是这几个宗门一直屹立不衰

的原因

不知,小子是否可以进去?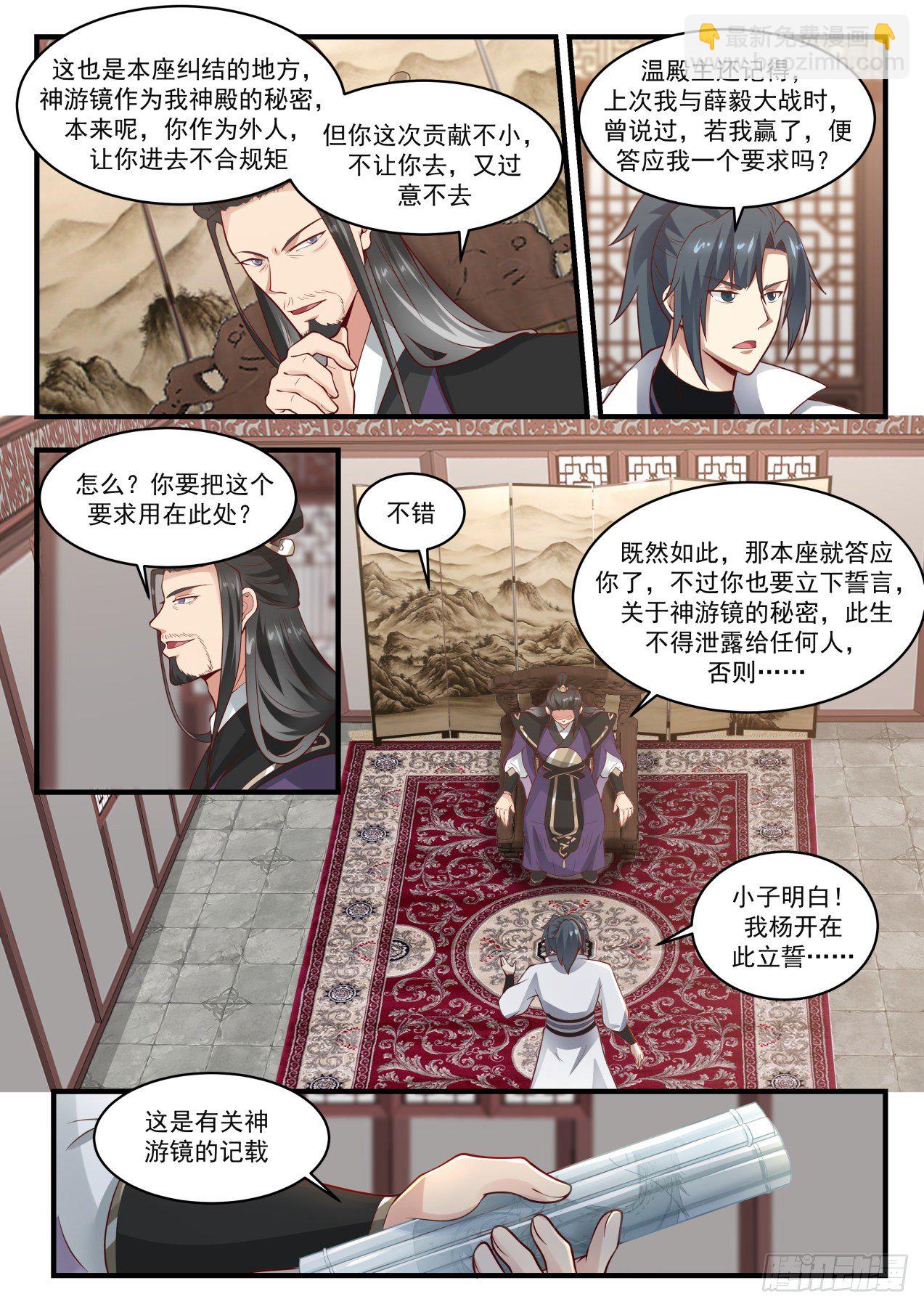 这也是本座纠结的地方,神游镜作为我神殿的秘密本来呢,你作为外人,让你进去不合规矩

温殿主还记得,上次我与薛毅大战时,曾说过,若我赢了,便答应我一个要求吗?

但你这次贡献不小,不让你去,又过意不去

怎么?你要把这个要求用在此处?

不错

既然如此,那本座就答应你了,不过你也要立下誓言!关于神游镜的秘密,此生不得泄露给任何人,否则?….

小子明白!我杨开在此立誓??..

这是有关神游镜的记载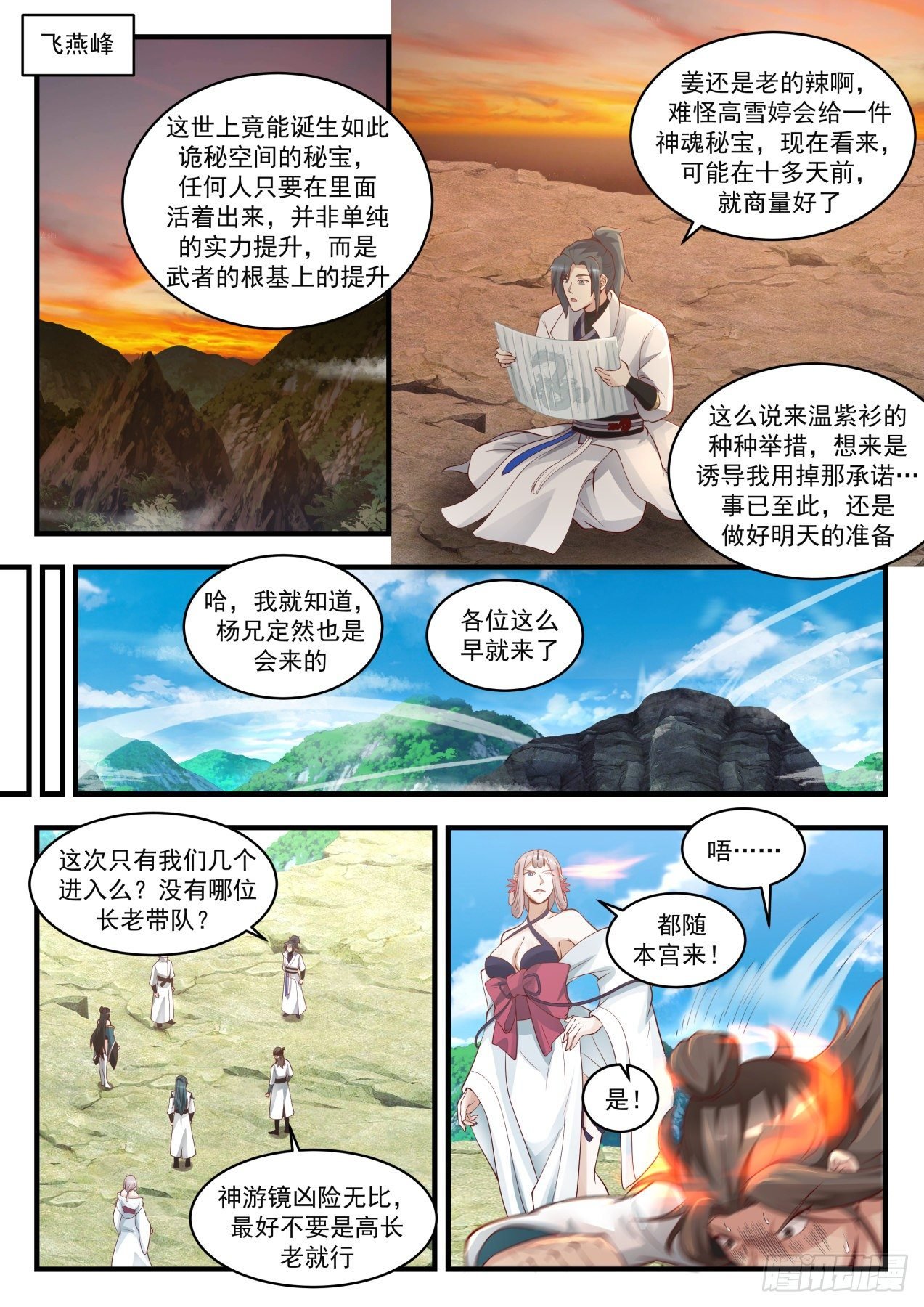 飞燕峰

姜还是老的辣啊,难怪高雪婷会给一件神魂秘宝,现在看来,可能在十多天前,就商量好了

这世上竟能诞生如此诡秘空间的秘宝,任何人只要在里面活着出来,并非单纯的实力提升,而是武者的根基上的提升

这么说来温紫衫的种种举措,想来是诱导我用掉那承诺事已至此,还是做好明天的准备

哈,我就知道,杨兄定然也是会来的

各位这么早就来了

唔…都随本宫来!

这次只有我们几个进入么?没有哪位长老带队?

是!

神游镜凶险无比,最好不要是高长老就行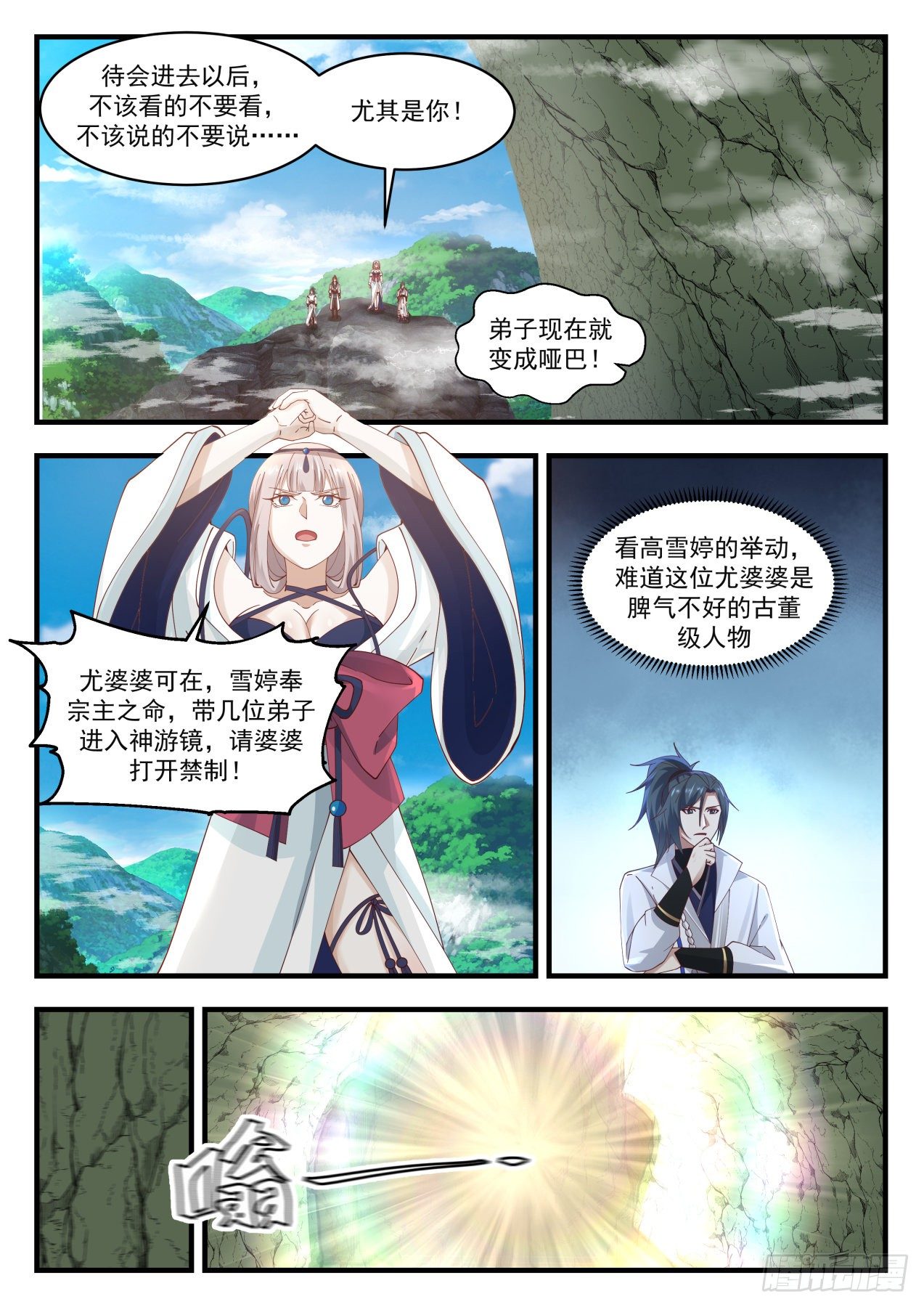 待会进去以后,不该看的不要看,不该说的不要说…··

尤其是你!

弟子现在就变成哑巴!

看高雪婷的举动,难道这位尤婆婆是脾气不好的古董级人物

尤婆婆可在,雪婷奉宗主之命,带几位弟子进入神游镜,请婆婆打开禁制!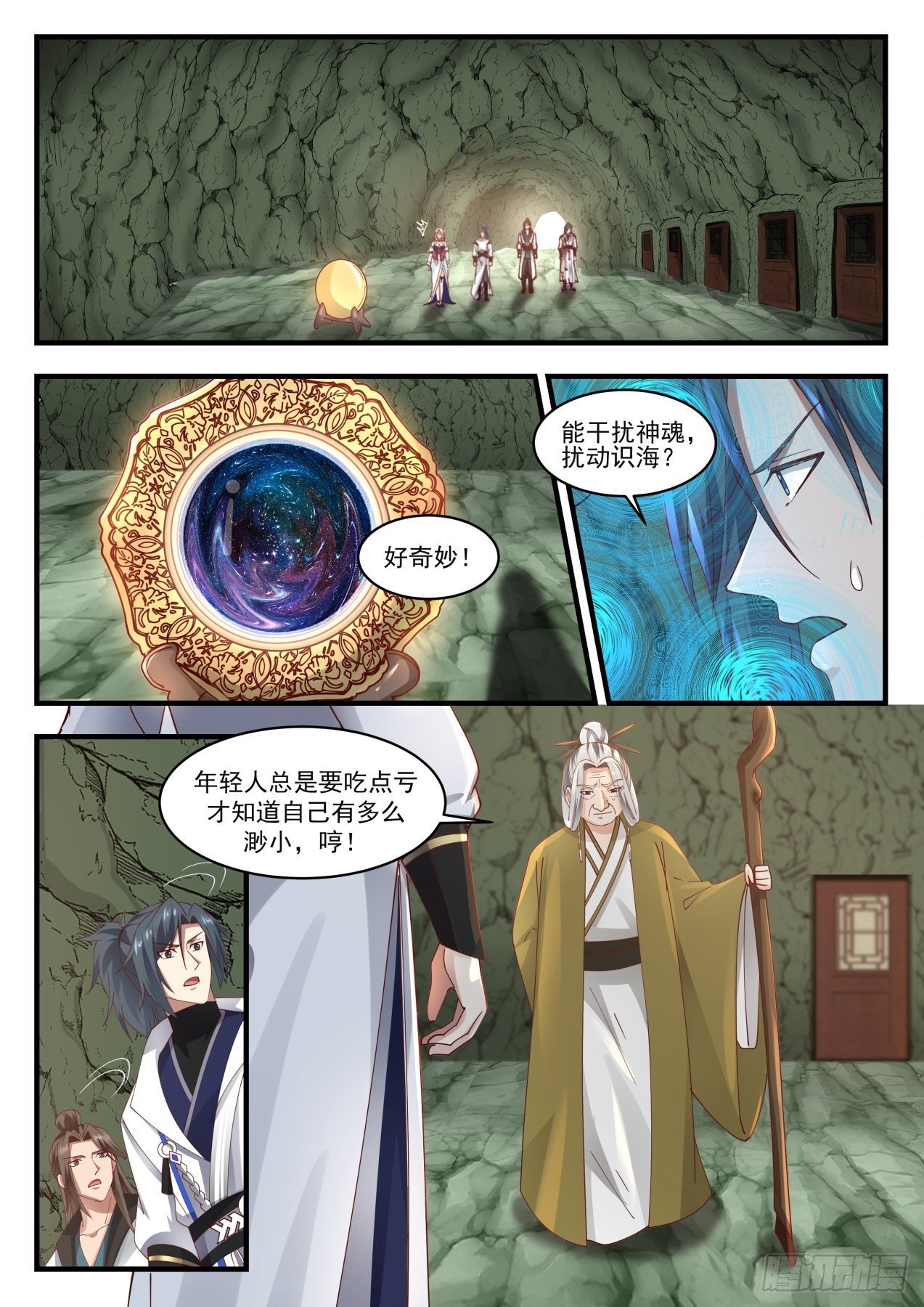 能干扰神魂,扰动识海?

好奇妙!

年轻人总是要吃点亏才知道自己有多么渺小,哼!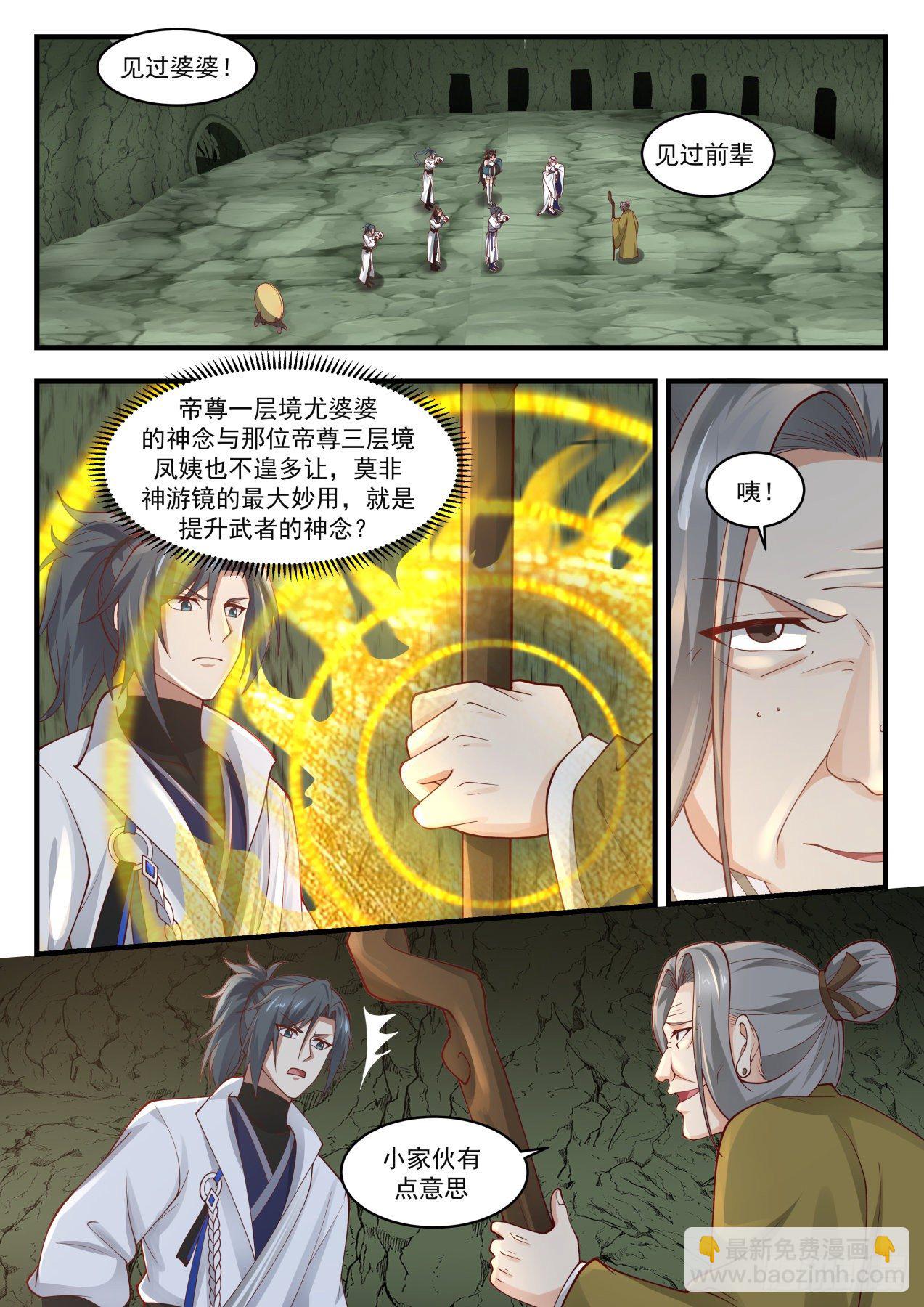 见过婆婆!

见过前辈

帝尊一层境尤婆婆的神念与那位帝尊三层境凤姨也不湟多让,莫非神游镜的最大妙用,就是提升武者的神念?

胰!

小家伙有点意思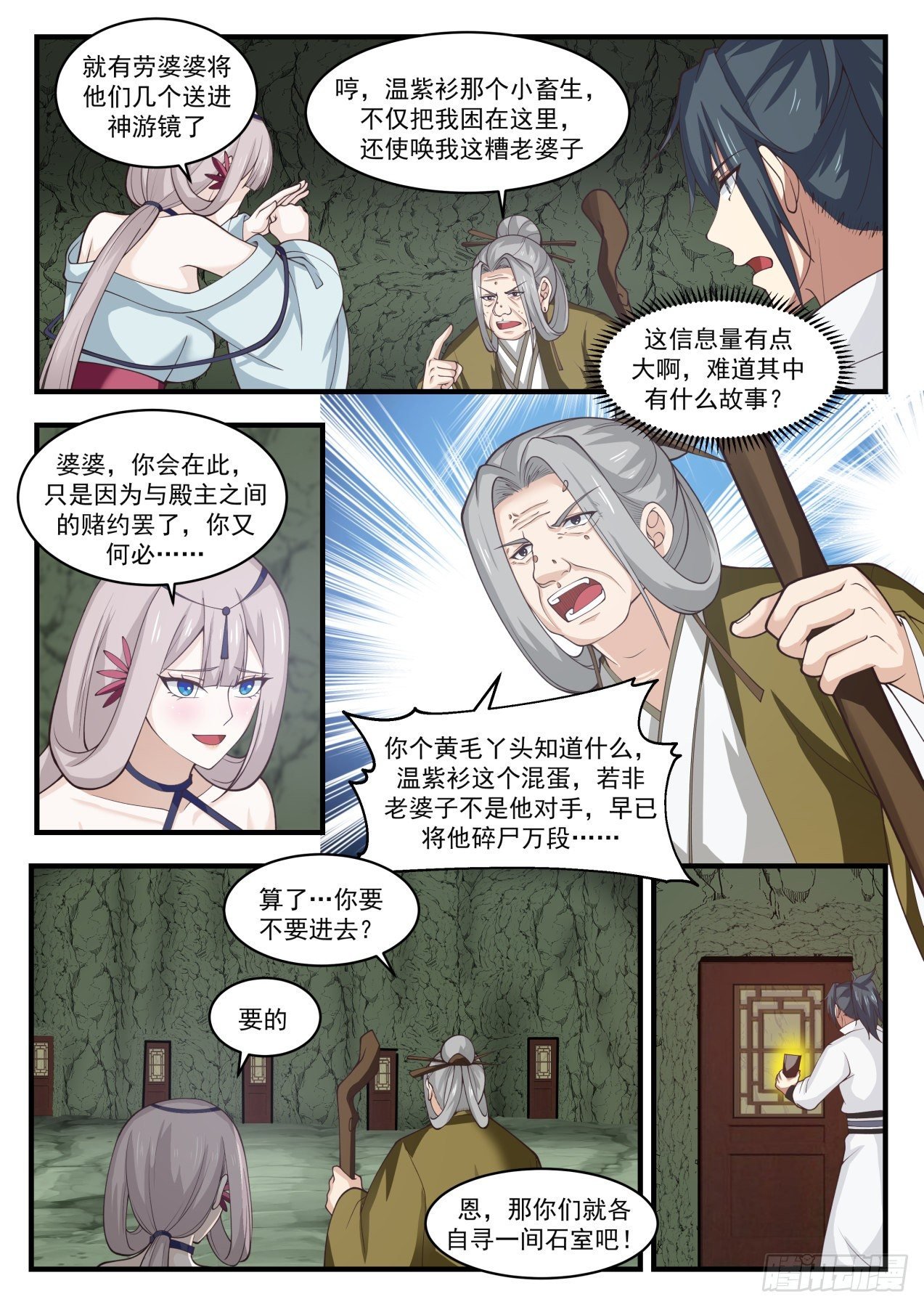 就有劳婆婆将他们几个送进神游镜了

哼,温紫衫那个小畜生不仅把我困在这里,还使唤我这糟老婆子

这信息量有点大啊,难道其中有什么故事?

Mother-in-law, you are here just because of a bet with the palace master, why are you? …

You yellow-haired girl knows what Wen Zishan is, if it weren't for the old lady who was not his opponent, he would have been broken into pieces…

Forget it… Do you want to go in? need

Well, then you can find a stone room each!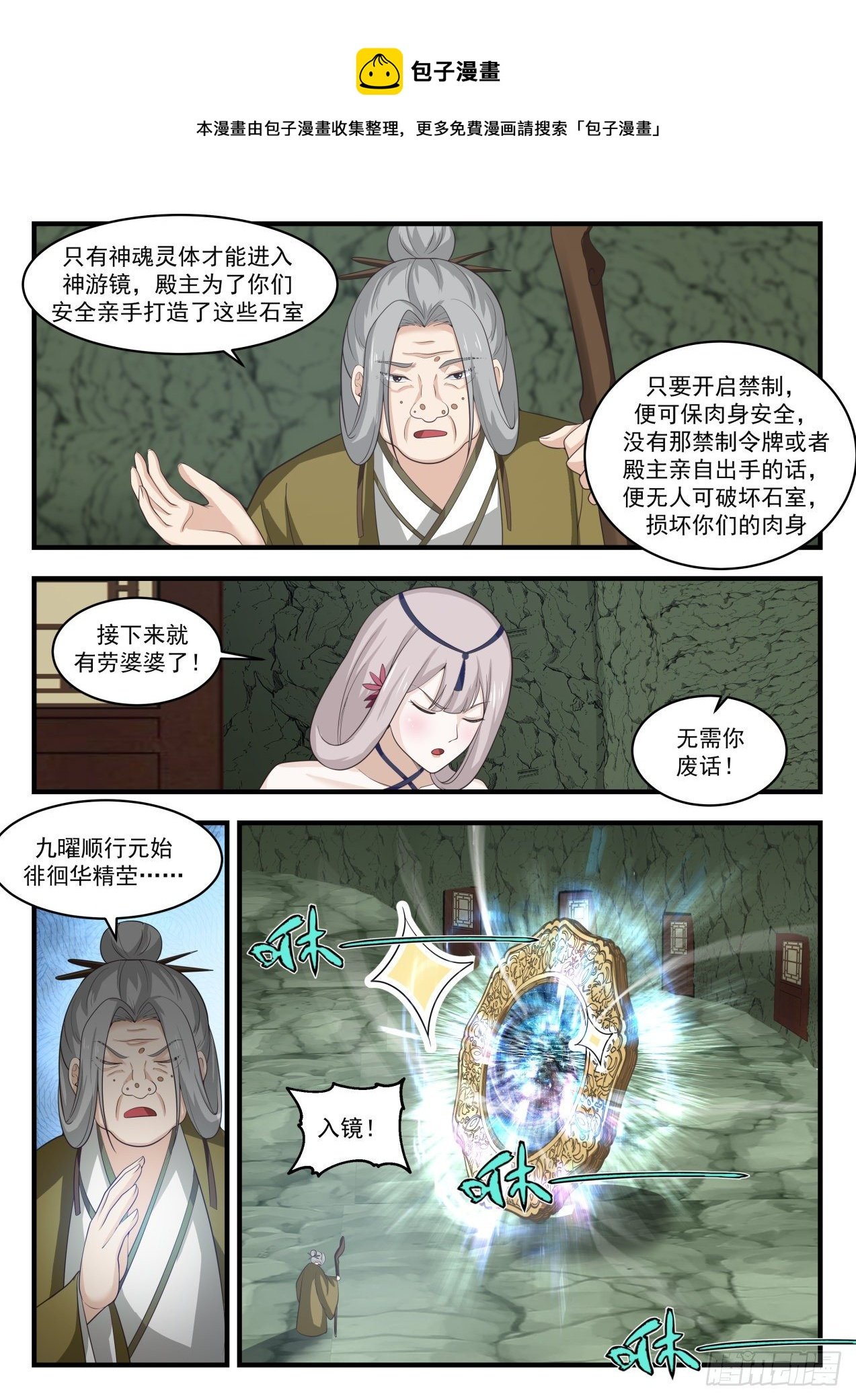 bun man book

This comic is collected and organized by Bao Ziman, for more free comics, please search "Bao Ziman"

Only the spirit body can enter the mirror, the temple master built these stone chambers for your safety

As long as the prohibition is opened, the physical safety can be kept. Without the prohibition token or the palace master himself, no one can destroy the stone room and damage your physical body.

Next up will be Grandma Lao!

No need for your nonsense!

Jiu Yao Shun Xing Yuan Shi Pai Hua Jingying? ..

In the mirror!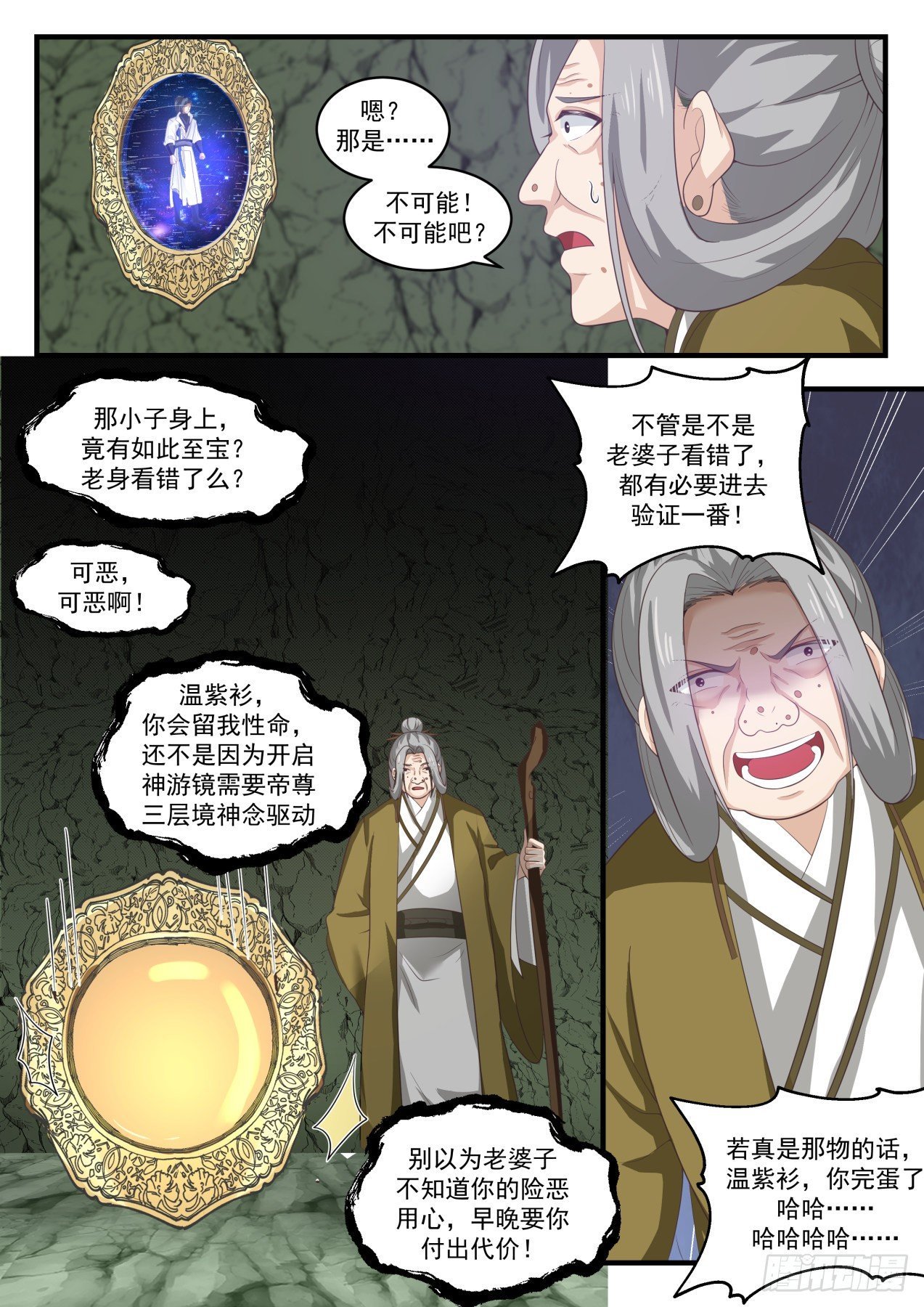 Um? That's impossible! impossible?

That kid has such a treasure? Did the old man see it wrong? Damn, damn it!

Whether or not the wife is wrong, it is necessary to go in and verify!

Wen Zishan, you will save my life, not because the opening of the Shenyou Mirror requires the drive of the Emperor Zun's third-layer spiritual sense.

If it's really that thing, Wen Zishan, are you screwed haha?… Hahahaha…

Don't think that the old lady doesn't know your sinister intentions and will make you pay the price sooner or later!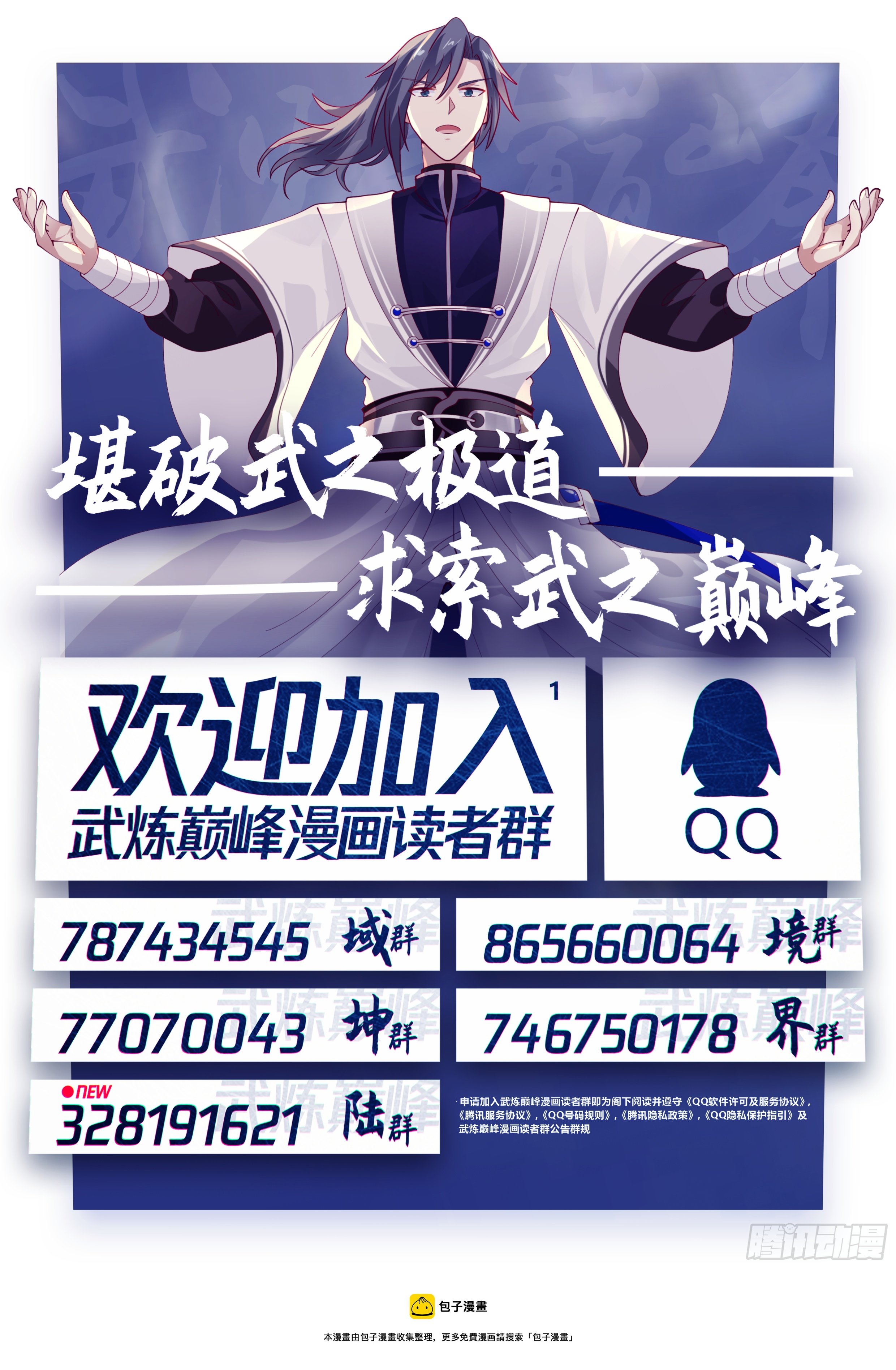 Yes, all the creatures in this world are condensed by the soul, here, I want to remind you, try to avoid any contact with outsiders

In the Shenyou Mirror, there are many powerful beings that you cannot afford to provoke.

So you don't quite understand

Xia Sheng, go and deal with this red-eyed evil pig

not good

Grand Primordial Palm!

Why can't I hit anything? !

Because we enter this world as a spirit body, most of the secret techniques we usually practice are of no use here!

Oh I got it