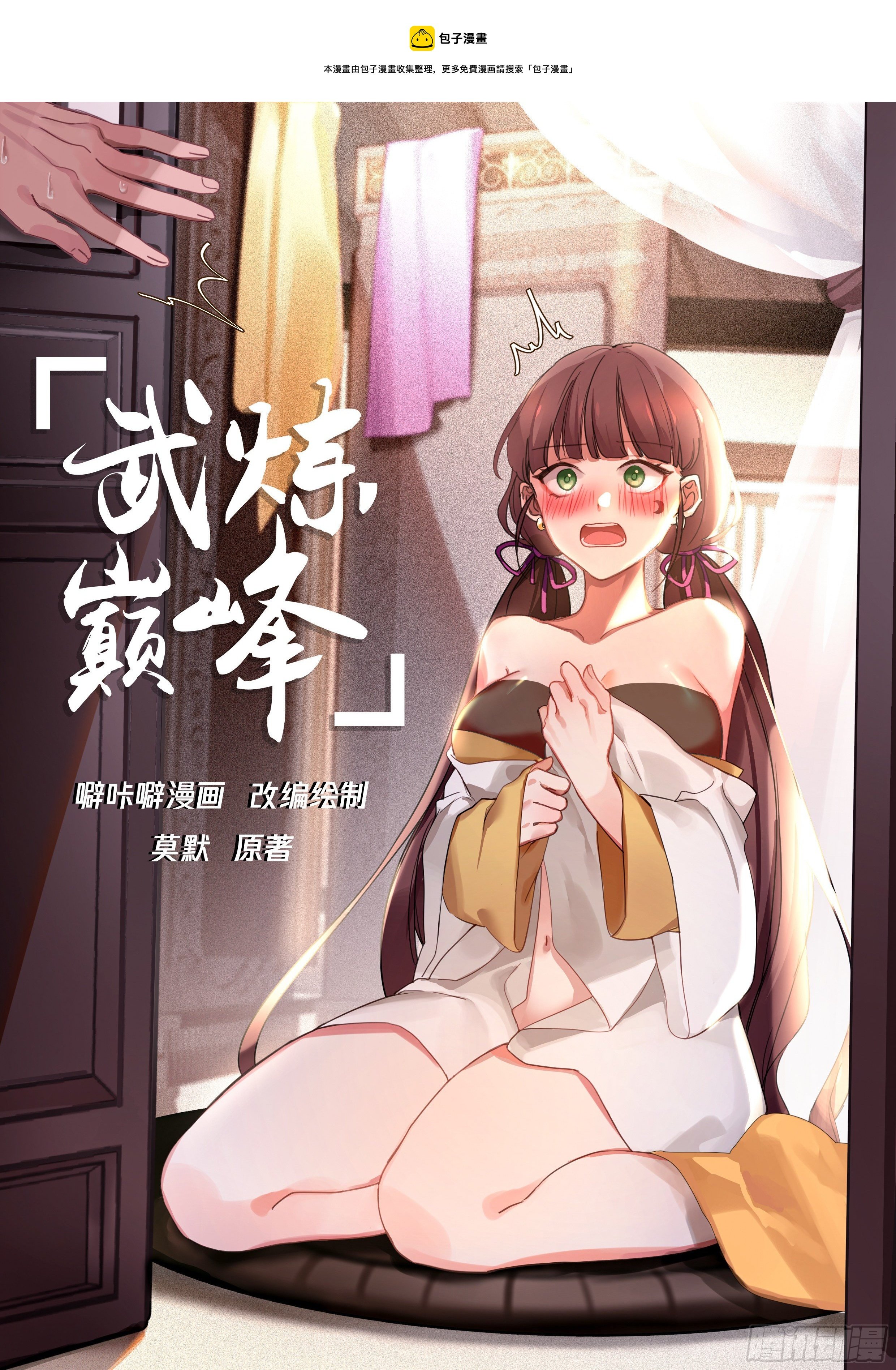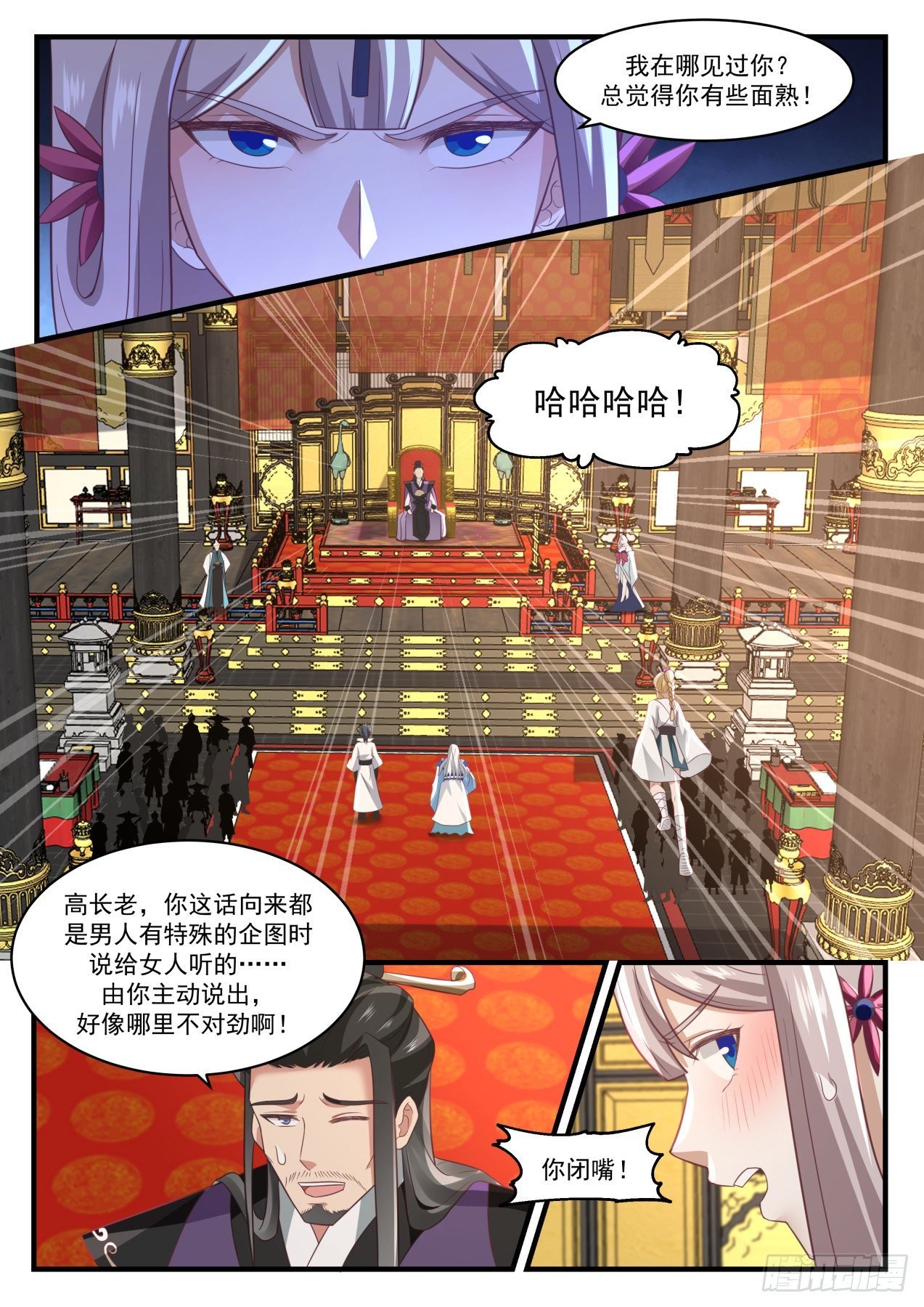 where have i seen you? I always feel that you are a little familiar!

Ha ha ha ha!

Elder Gao, you always say these words to women when men have special intentions? .. It's up to you to say it, it seems that something is wrong!

you shut up!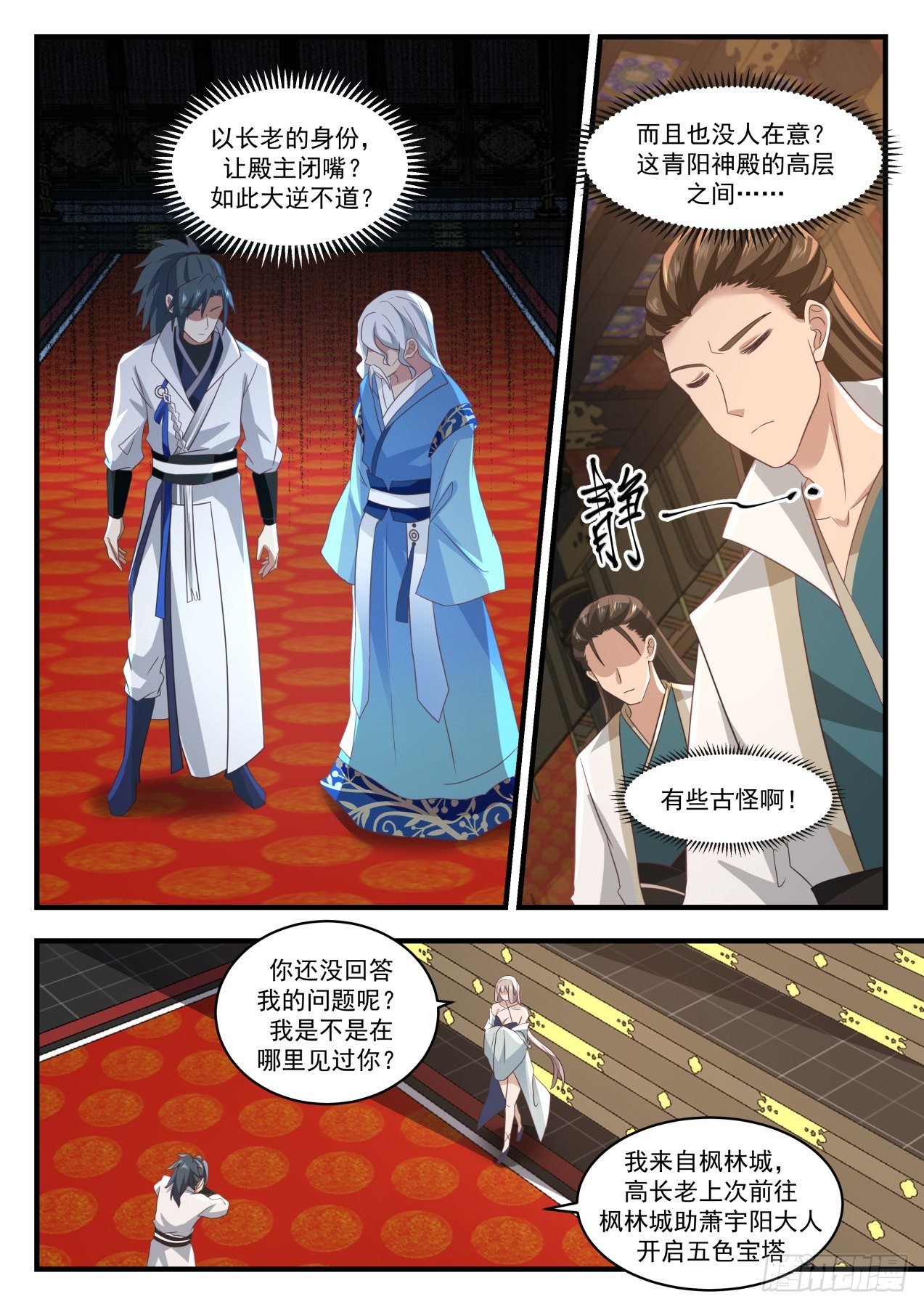 As an elder, tell the hall master to shut up? So outrageous?

And no one cares? Between the upper floors of the Qingyang Temple…

Kind of weird!

You haven't answered my question yet? Where have I seen you?

I am from Fenglin City. Elder Gao went to Fenglin City last time to help Sir Xiao Yuyang open the five-color pagoda.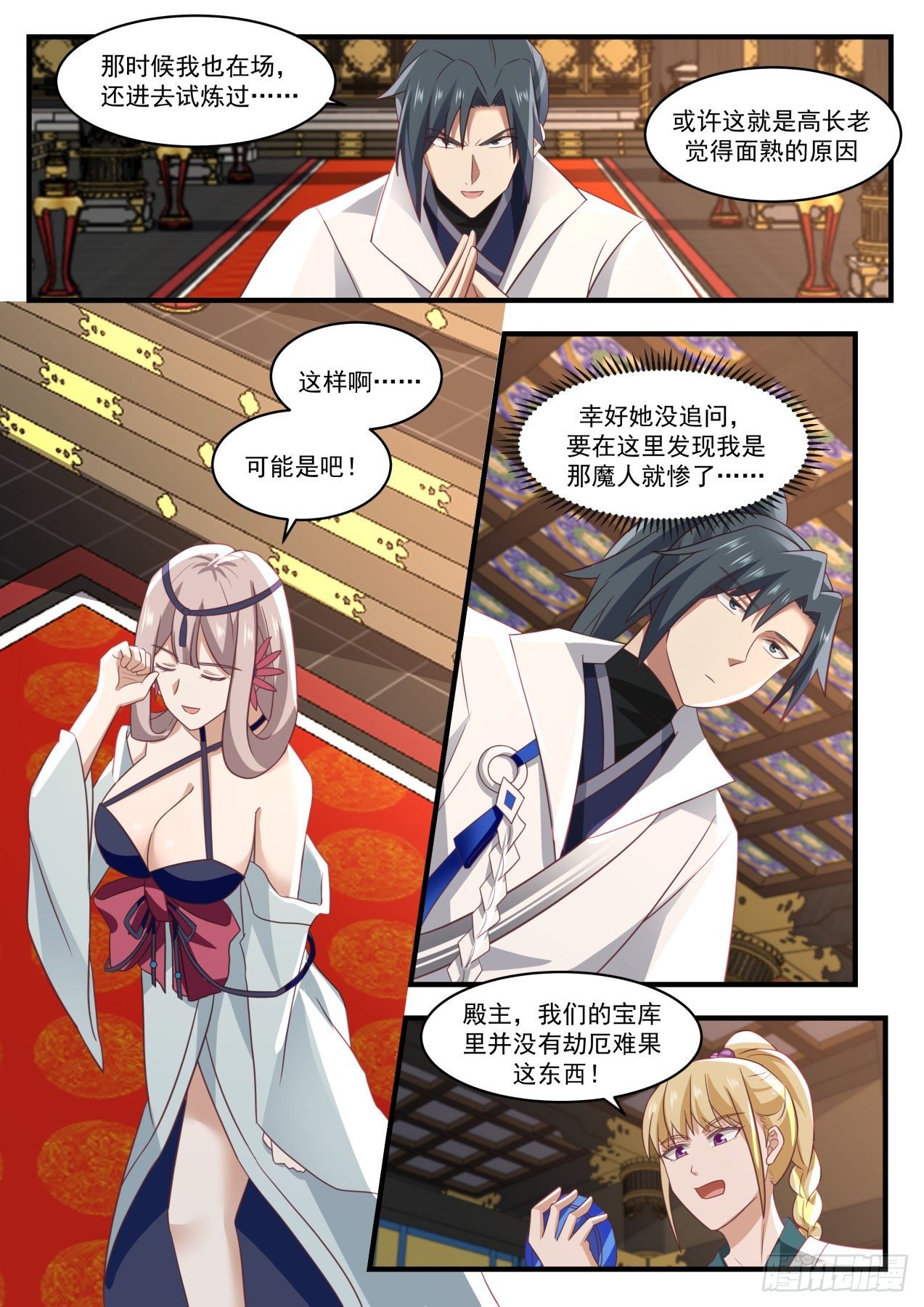 I was there at that time, and I even went in to try it out…

Perhaps this is why Elder Gao feels familiar.

That's it

Fortunately, she didn't ask, it would be miserable to find out that I am the devil here…

may be!

Hall Master, there is no such thing as catastrophe in our treasury!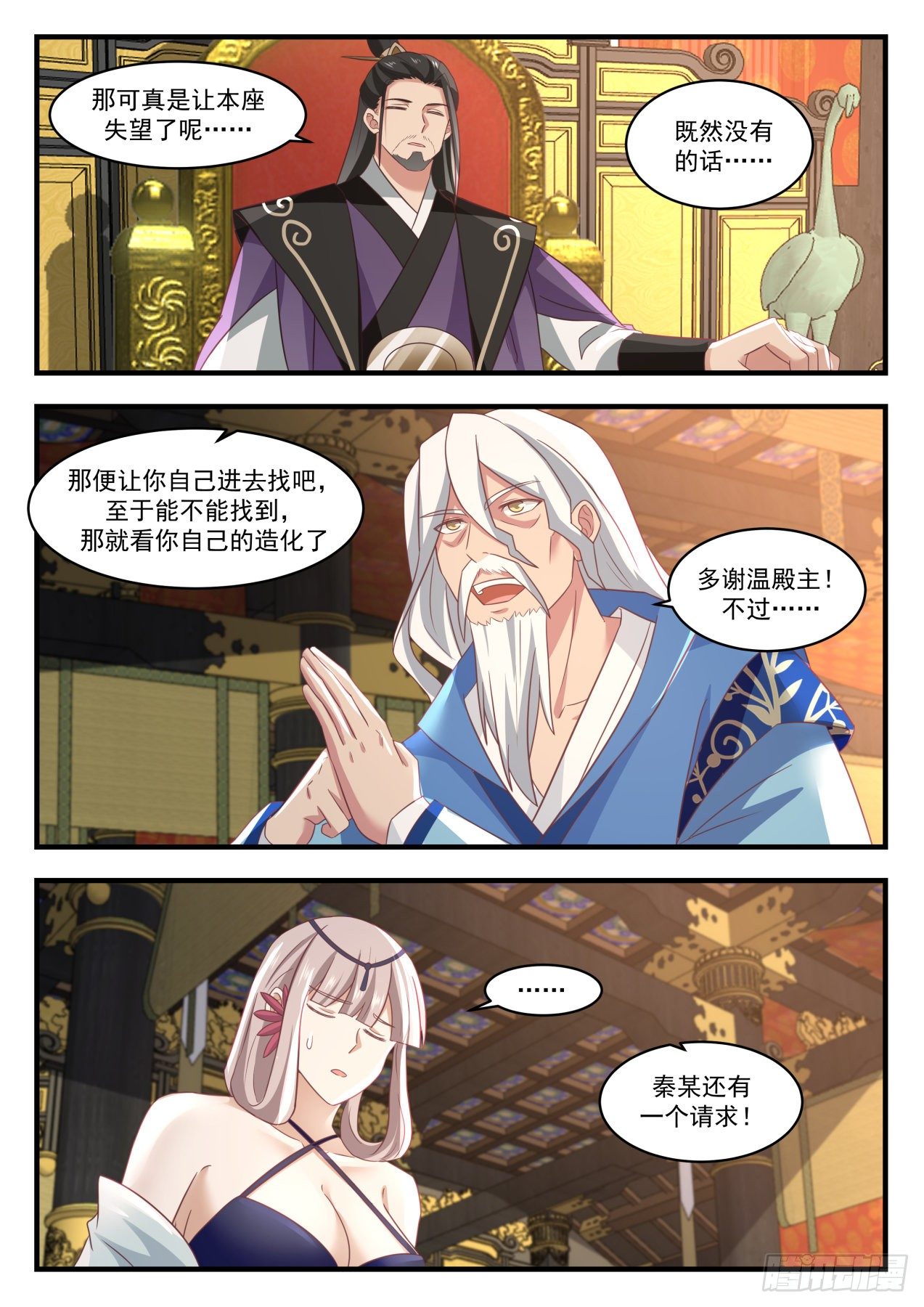 That really disappoints me…

If not? …

Then let yourself go in and find it. As for whether you can find it or not, it depends on your own creation.

Thank you Lord Wen! but……

Qin Mou has another request!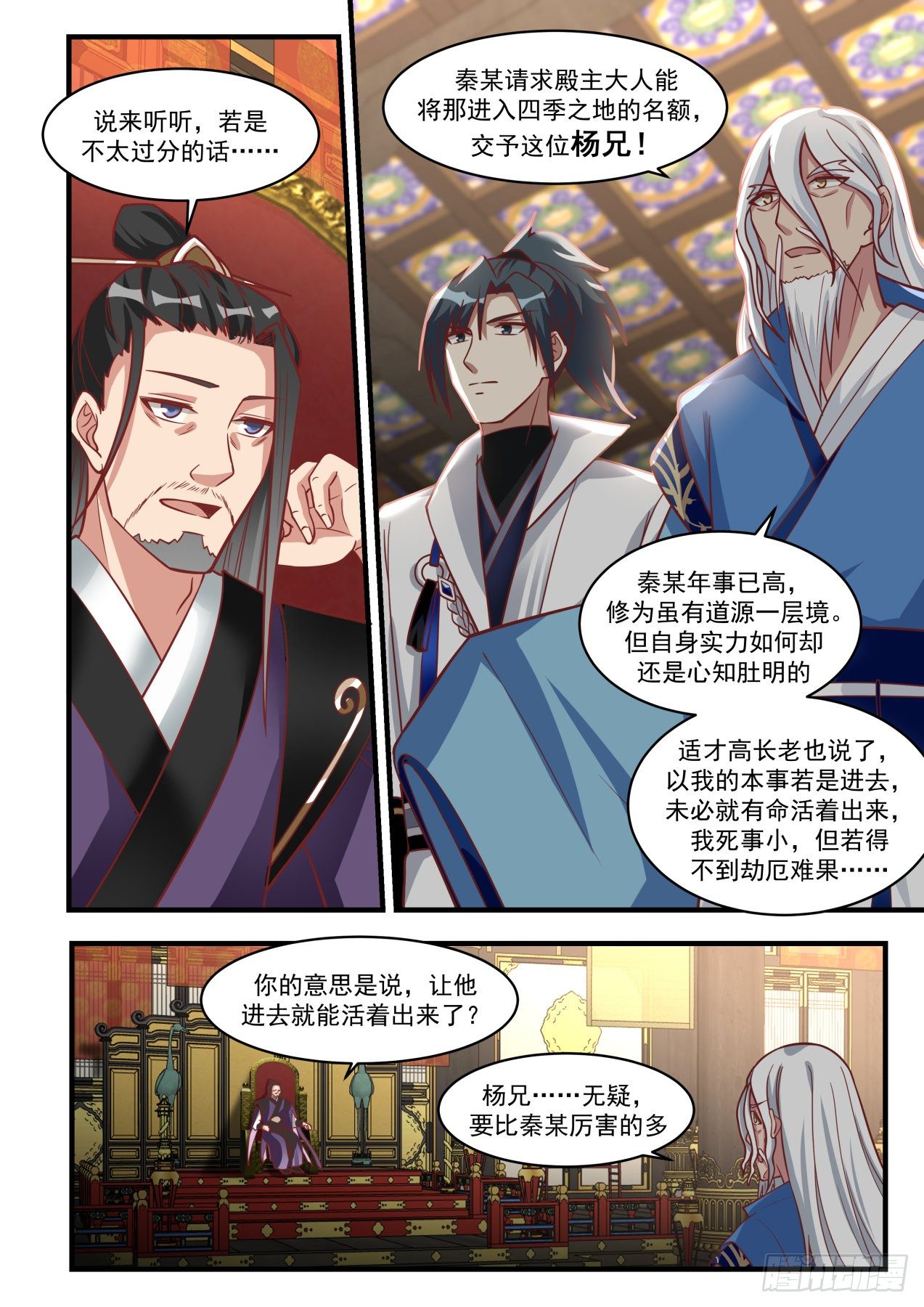 Qin Mou asked the Lord of the Palace to give the place to enter the Four Seasons to this brother Yang!

Let's hear it, if it's not too much…

Qin is very old, and his cultivation has a level of Daoyuan. However, Elder Gao, who is well aware of his own strength, also said, with my ability, if I go in, I may not be able to survive.

You mean, let him in and he will come out alive?

Brother Yang, no doubt, is much more powerful than Qin Mou.

You are a little self-aware! Since you said that, then this seat is allowed!

The lord only said that he would give you a quota. As for who to use it for, you can make your own decisions!

多谢温殿主!

而至于你,本座不知你与这位老人家有什么渊源,本座只提醒一句,进入四季之地的人个个实力强横…·小心在里面栽个大跟头

正想去会一会诸大宗门的精英弟子!

年轻人,心高气盛!

不知天高地厚啊!

道源一层境,在里面是个垫底吧!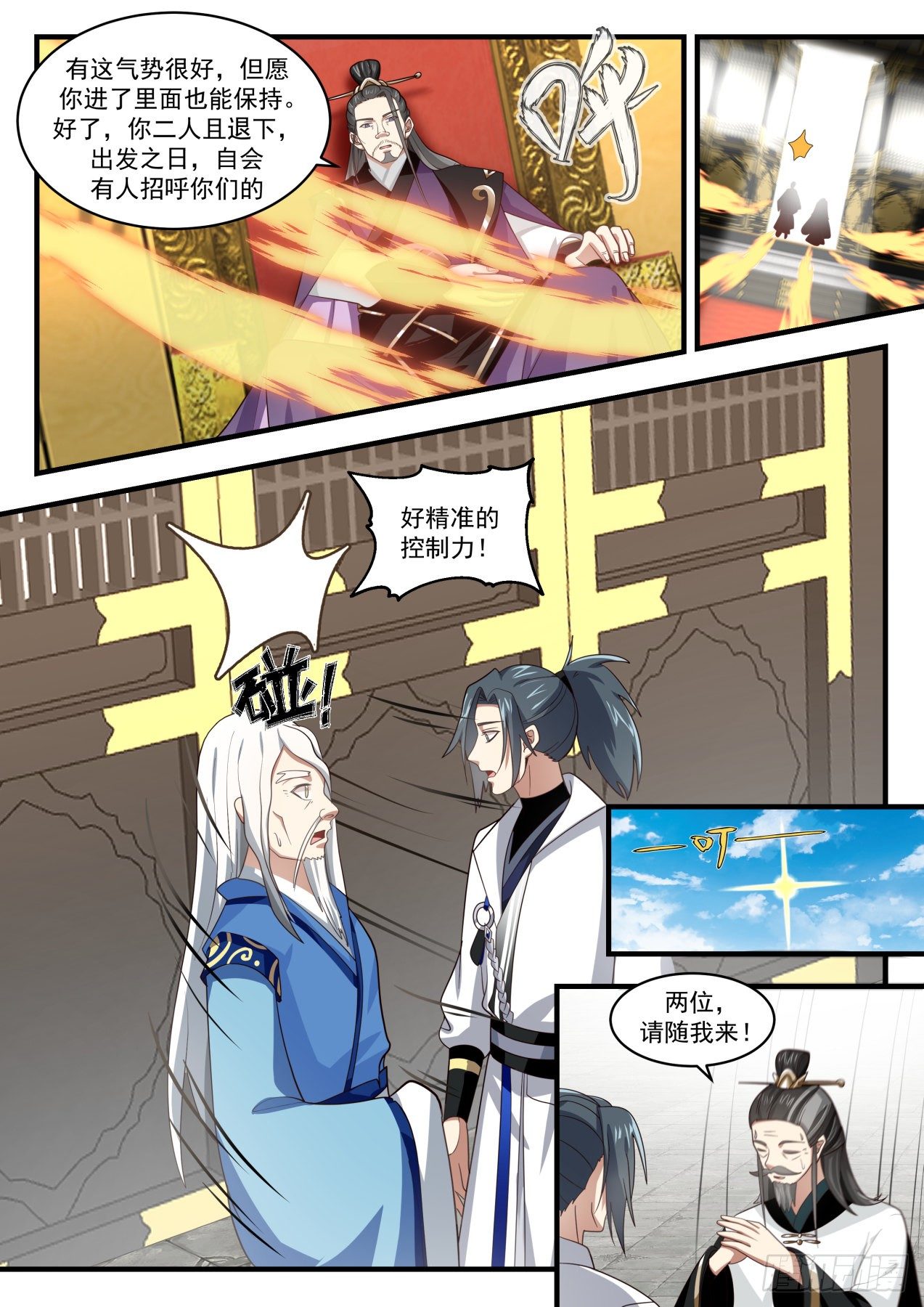 有这气势很好,但愿你进了里面也能保持。好了,你二人且退下,出发之日,自会有人招呼你们的

上海

好精准的控制力!

两位,请随我来!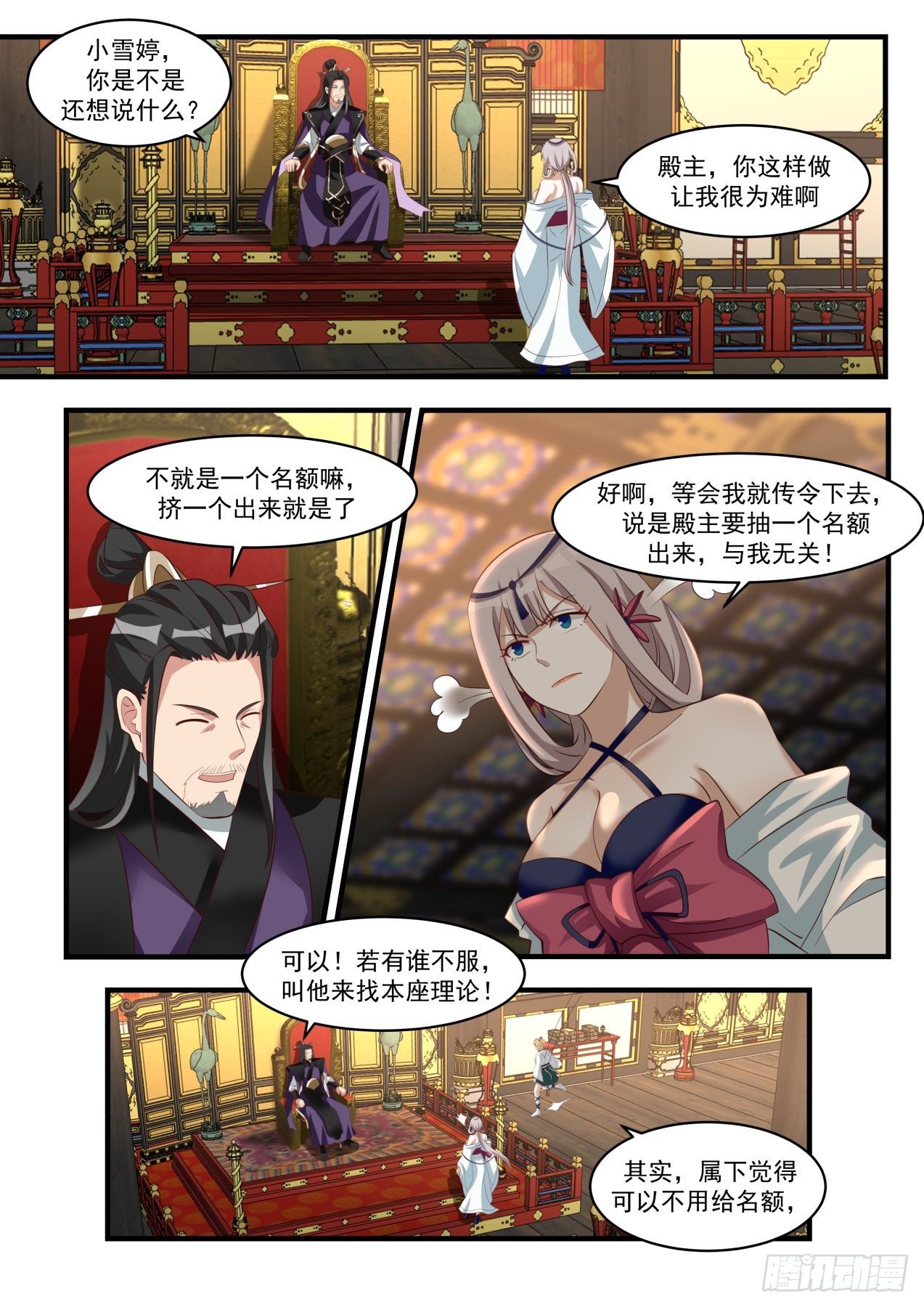 小雪婷,你是不是还想说什么?

殿主,你这样做让我很为难啊

不就是一个名额嘛,挤一个出来就是了

好啊,等会我就传令下去,说是殿主要抽一个名额出来,与我无关!

可以!若有谁不服,叫他来找本座理论!

其实,属下觉得可以不用给名额,

腾讯动漫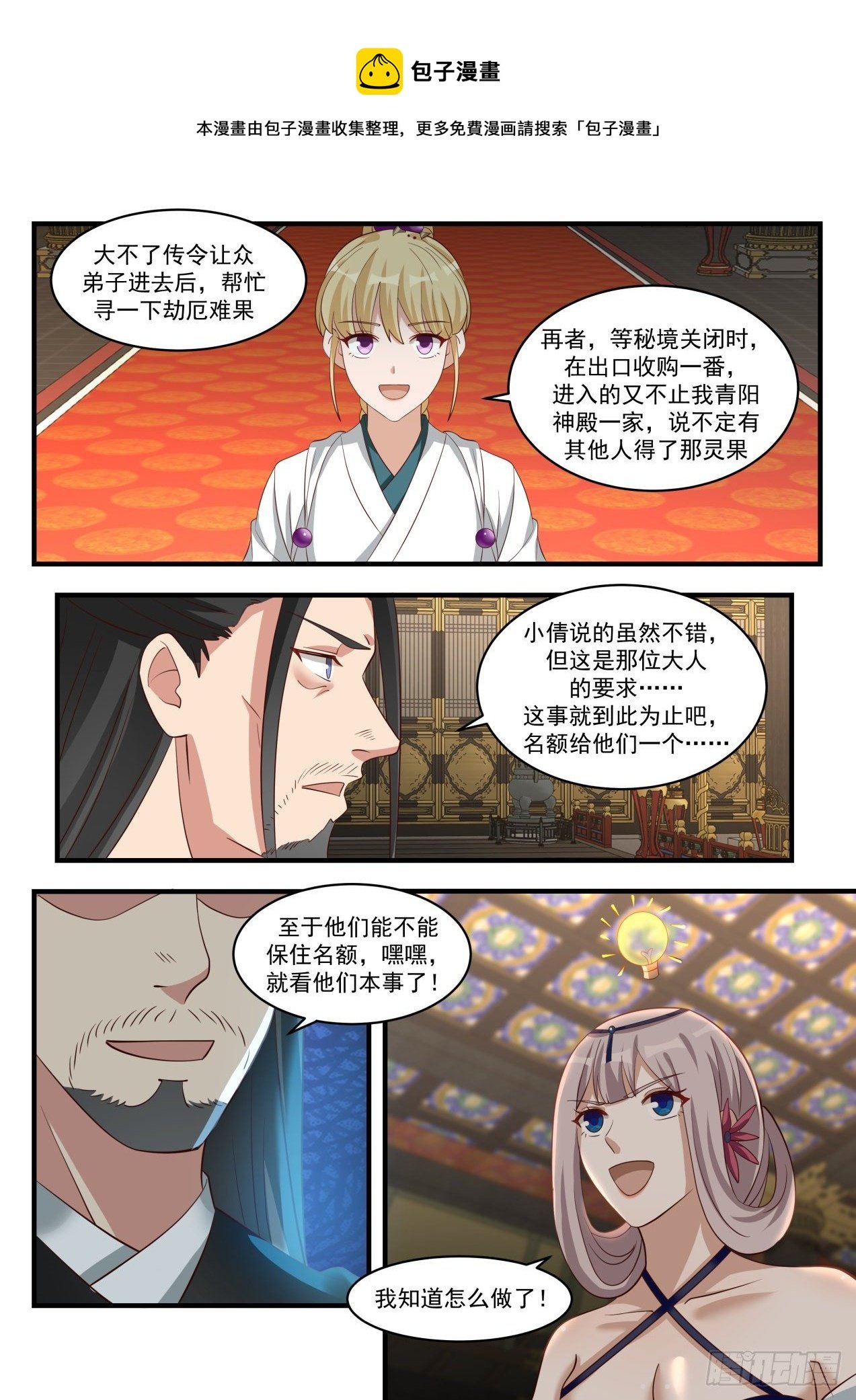 包子漫

本漫由包子漫收集整理,更多免费漫画请搜索「包子漫]

大不了传令让众弟子进去后,帮忙寻一下劫厄难果

再者,等秘境关闭时,在出口收购一番,进入的又不止我青阳神殿一家,说不定有其他人得了那灵果

小倩说的虽然不错!但这是那位大人的要求?..这事就到此为止吧!名额给他们一个…

至于他们能不能保住名额,嘿嘿,就看他们本事了!

我知道怎么做了!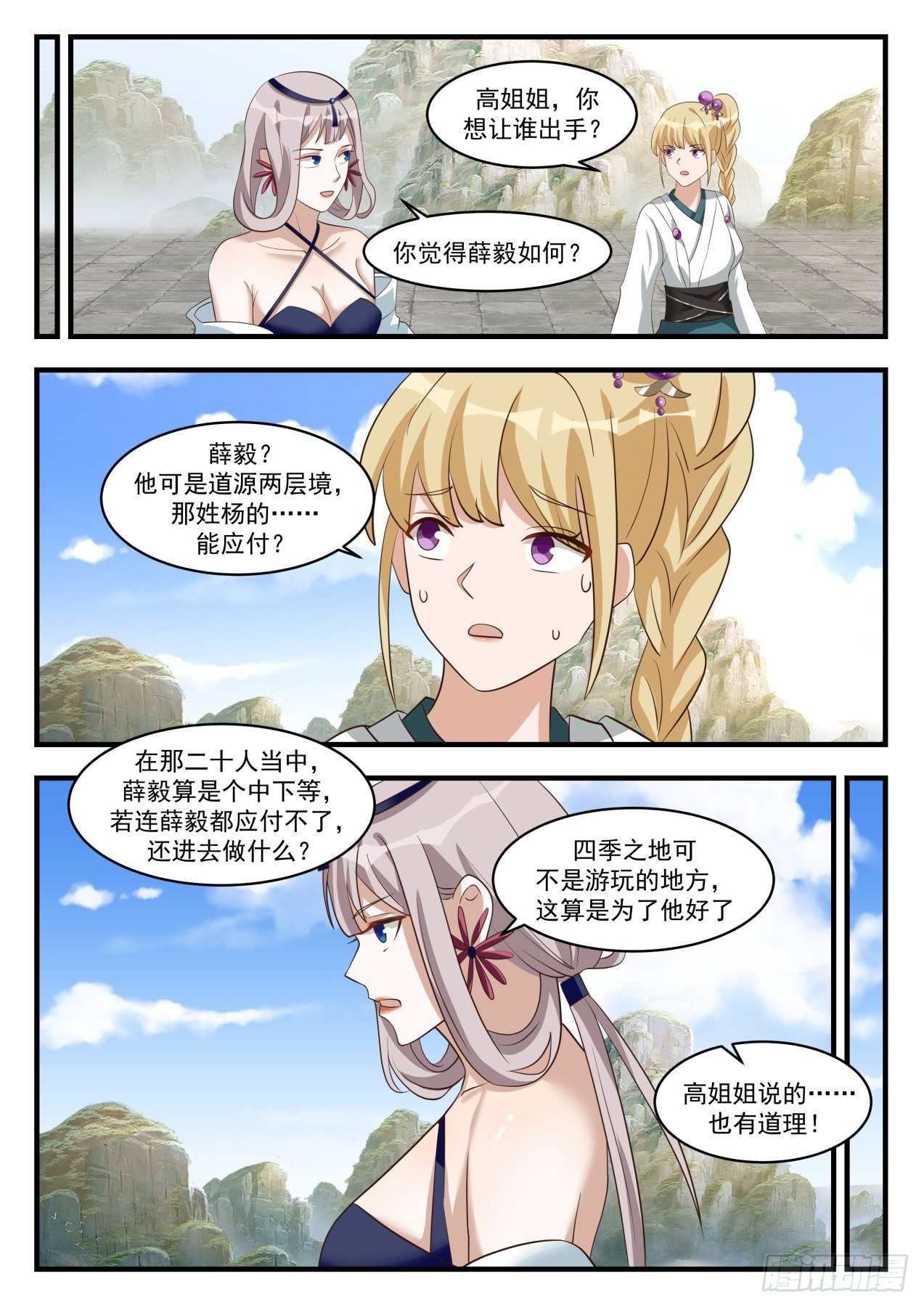 高姐姐,你想让谁出手?

你觉得薛毅如何?

薛毅?那姓杨的·能应付?

他可是道源两层境,

在那二十人当中,薛毅算是个中下等若连薛毅都应付不了还进去做什么?

四季之地可不是游玩的地方,这算是为了他好了

高姐姐说的…也有道理!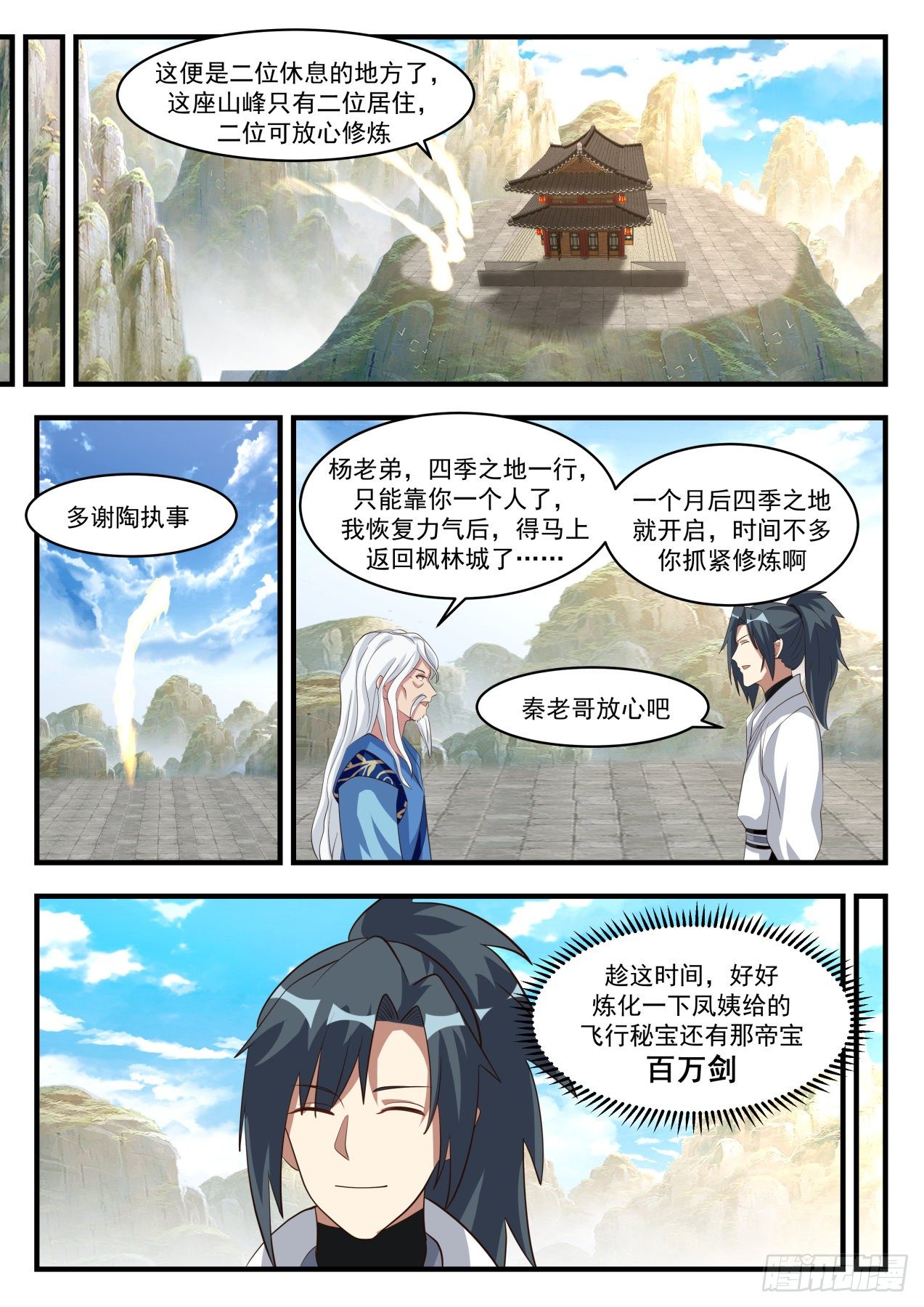 这便是二位休息的地方了,这座山峰只有二位居住,二位可放心修炼

杨老弟,四季之地一行,只能靠你一个人了,我恢复力气后,得马上返回枫林城了·….

个月后四季之地就开启,时间不多你抓紧修炼啊

多谢陶执事

秦老哥放心吧

趁这时间,好好炼化一下凤姨给的飞行秘宝还有那帝宝百万剑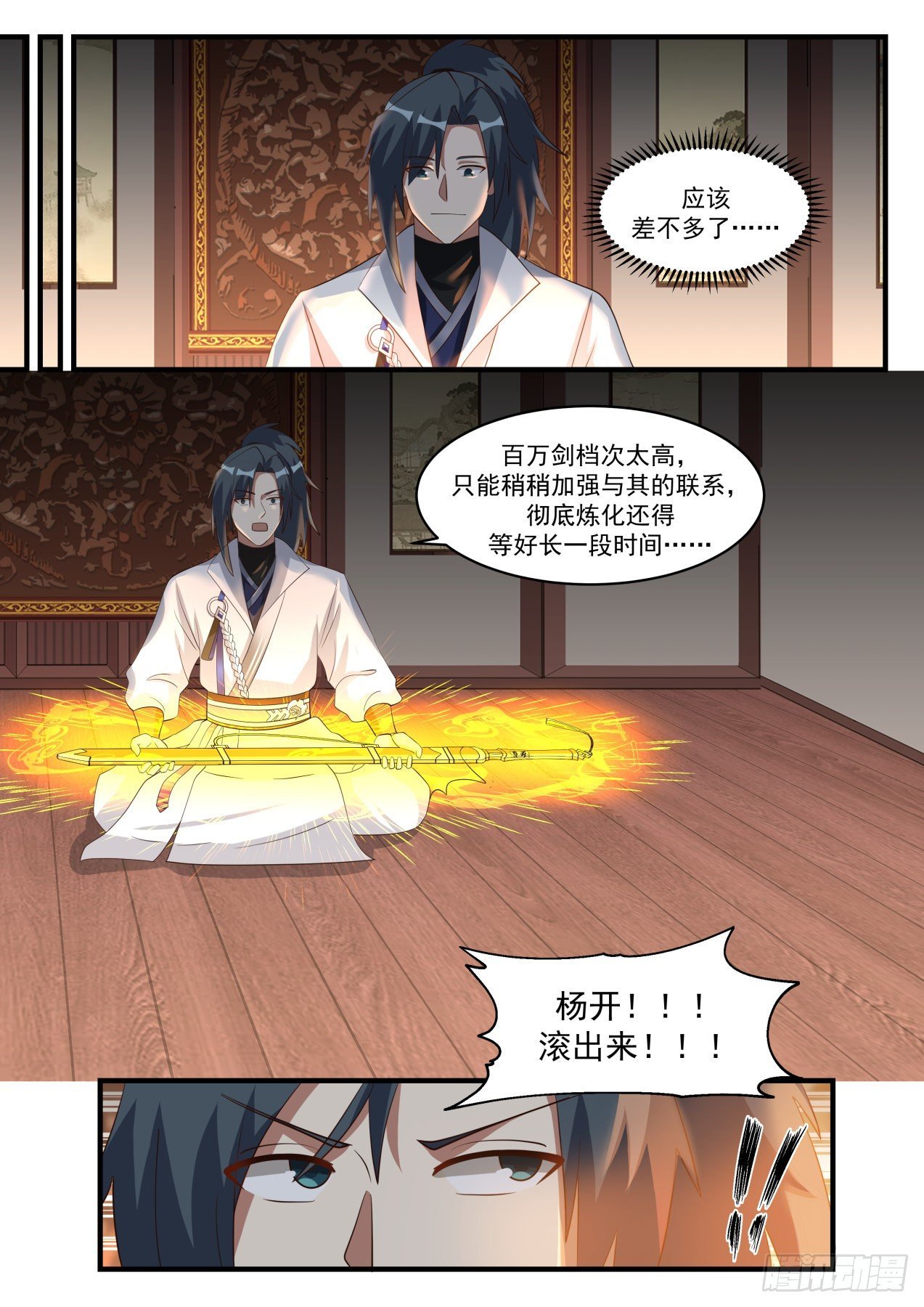 应该差不多了·

百万剑档次太高只能稍稍加强与其的联系!等好长一段时间·

彻底炼化还得

杨开!!!滚出来!!!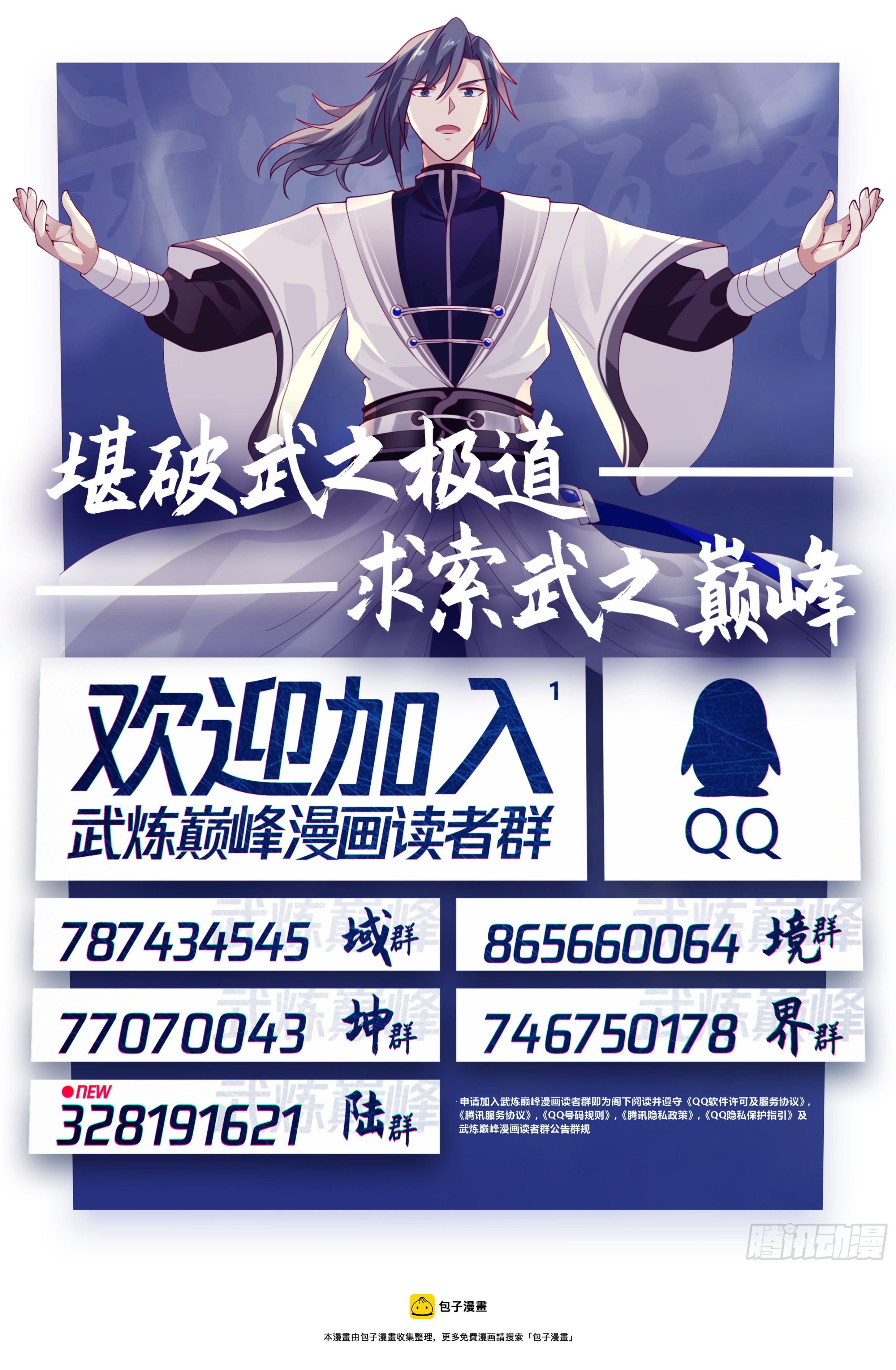 琪破武之极道

求索武之巅峰

欢迎加入武炼巅峰漫画读者群

QO

865660064#

域群

787434545

坤群陆群

界群

77070043

746750178

NEV328191621

Tencent animation

This comic is collected by Bao Ziman