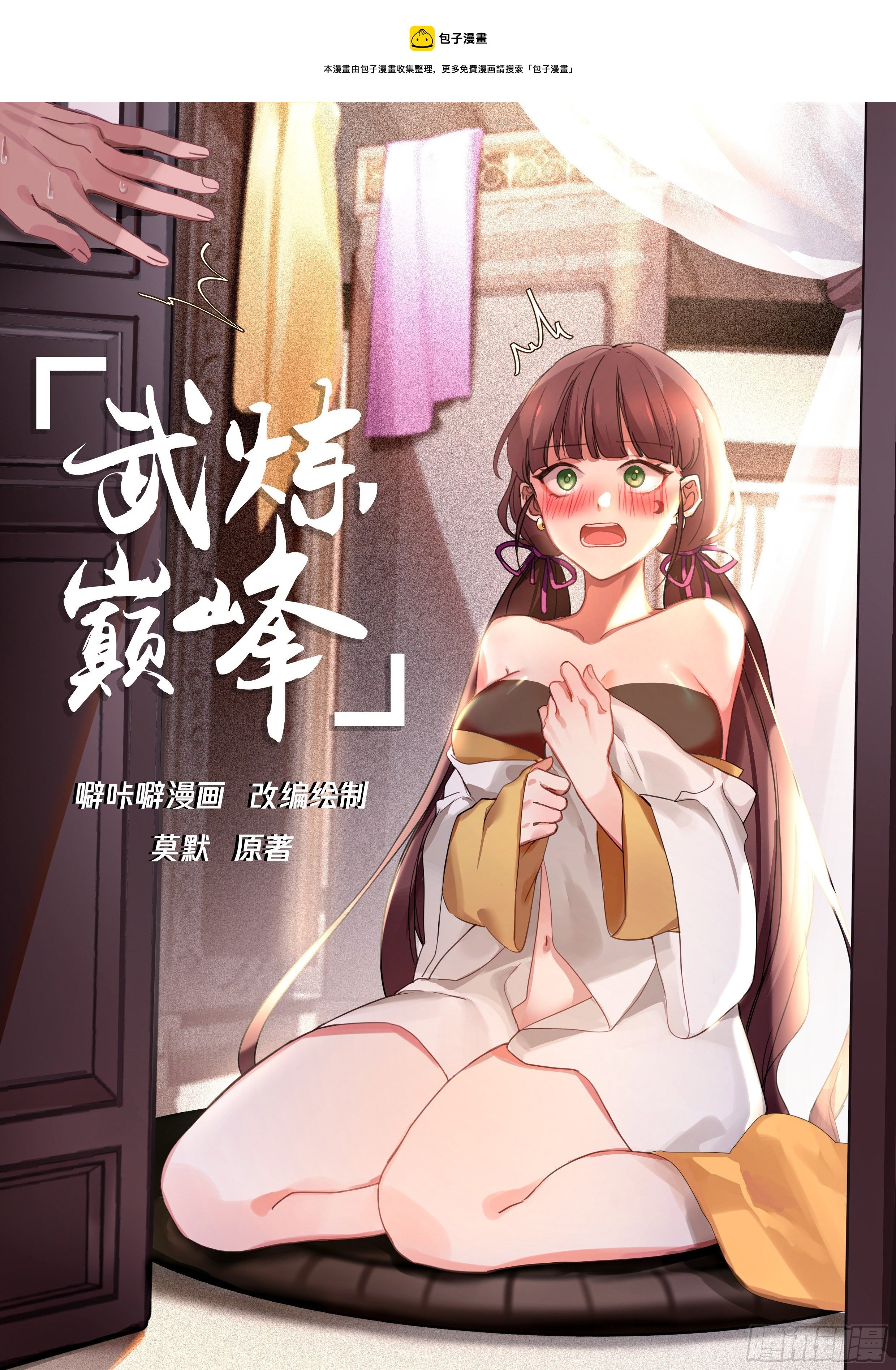 Steamed Bun

Drunk beer cartoon adaptation and drawing

Momo Original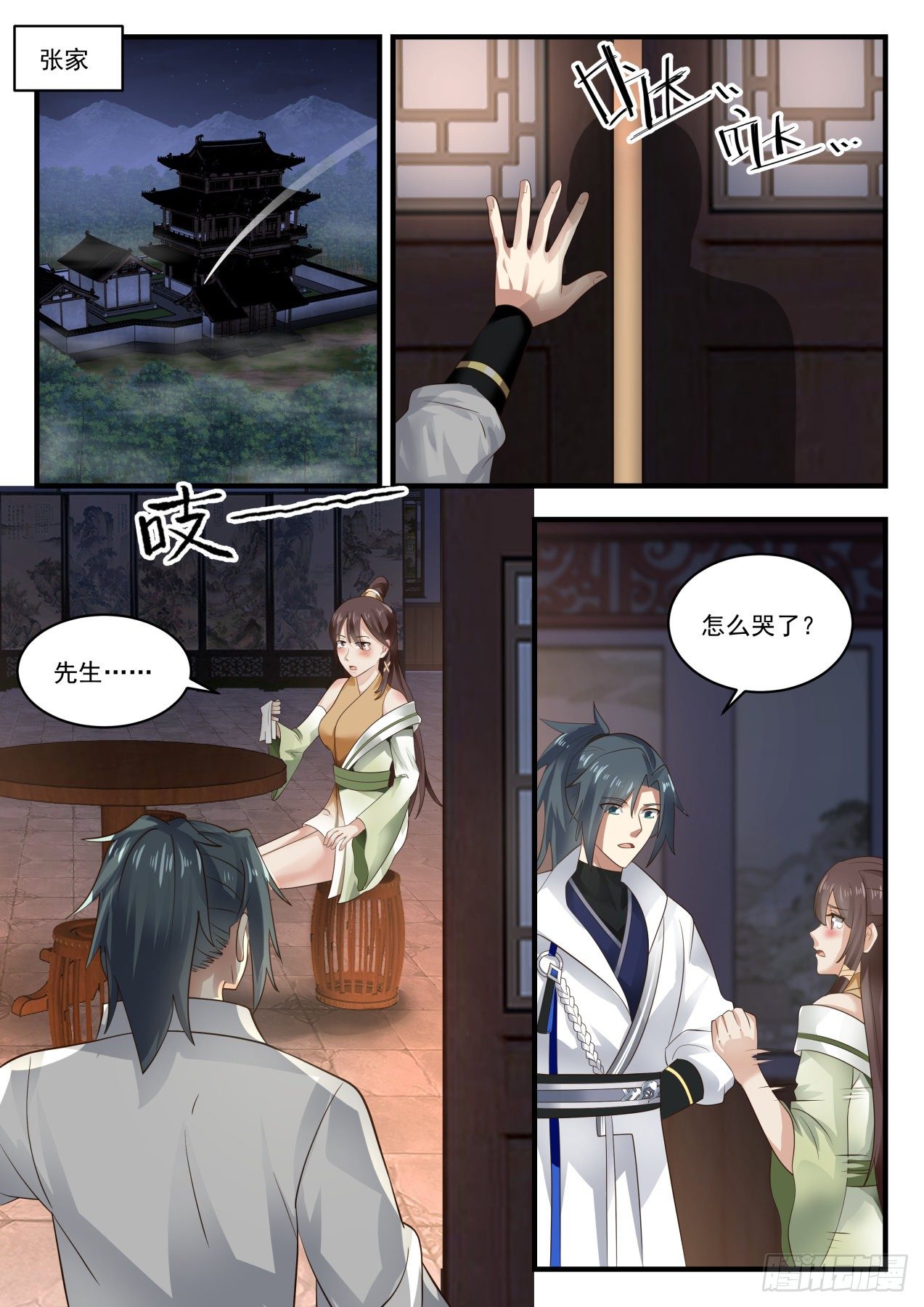 Zhangjia

Why are you crying?

gentlemen…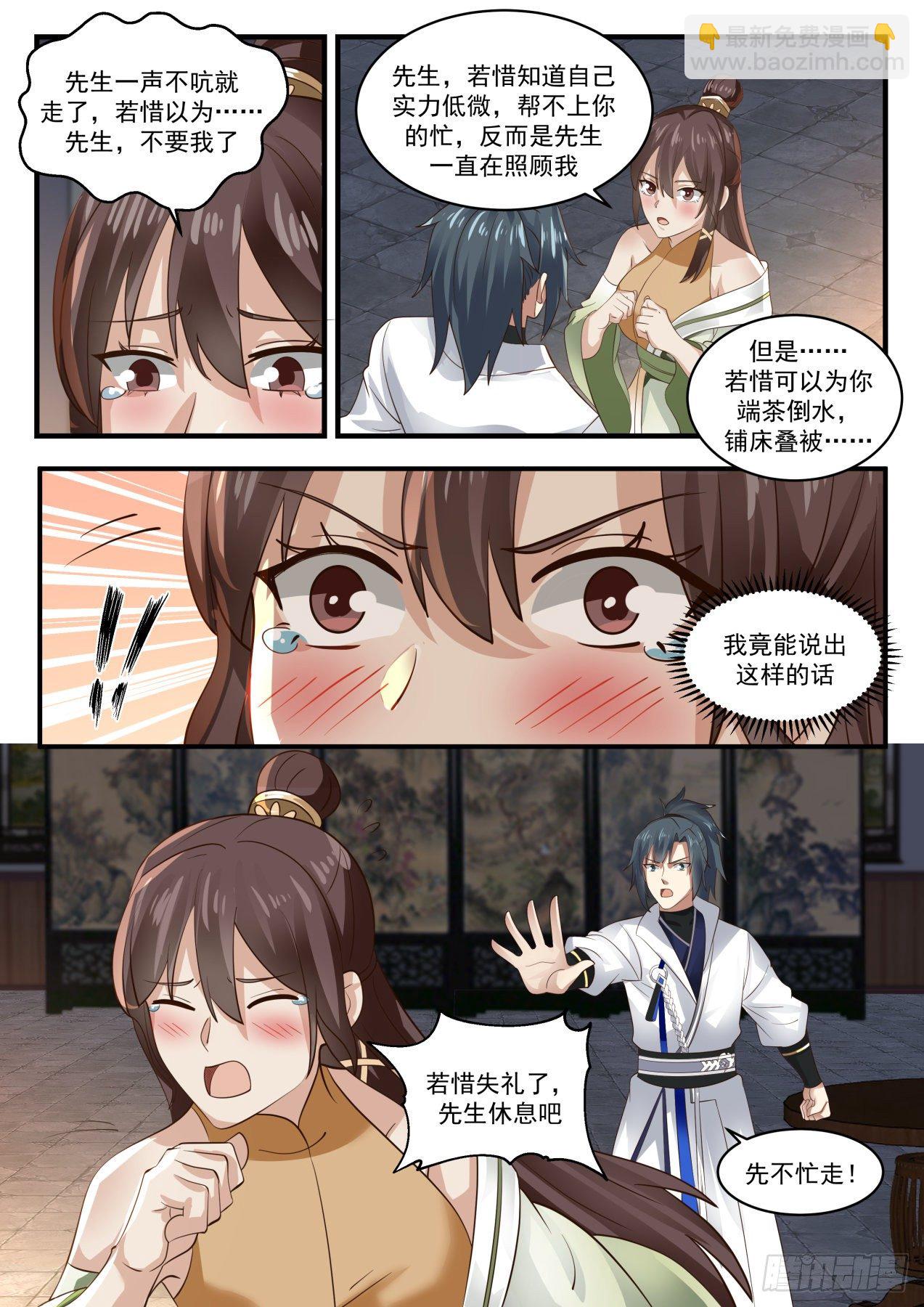 Mr. left without a word, Ruoxi thought… Mr., don't want me anymore

Sir, if you know that my strength is low, I can't help you, but my husband has been taking care of me.

But…. if you can bring tea and water for you, make your bed and quilt

I can say something like this

If you're sorry, sir, rest

Don't get busy!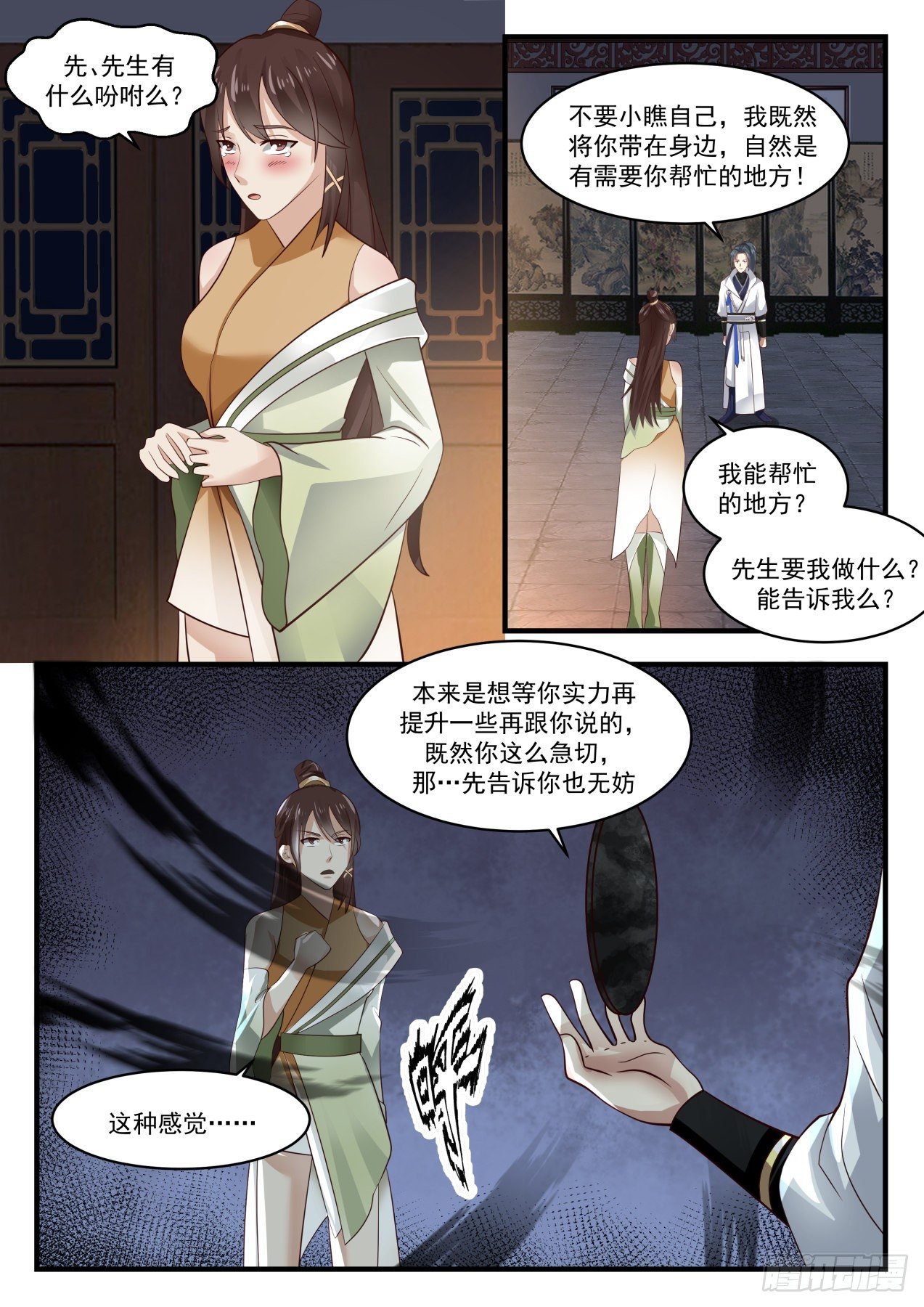 First, do you have any instructions, sir?

Don't underestimate yourself, since I took you by my side, there is naturally a place where you need your help!

Where can I help? What do you want me to do sir? Can you tell me?

Originally, I wanted to wait for your strength to improve a bit before telling you. Since you are so eager, then… It's okay to tell you first.

This feeling…·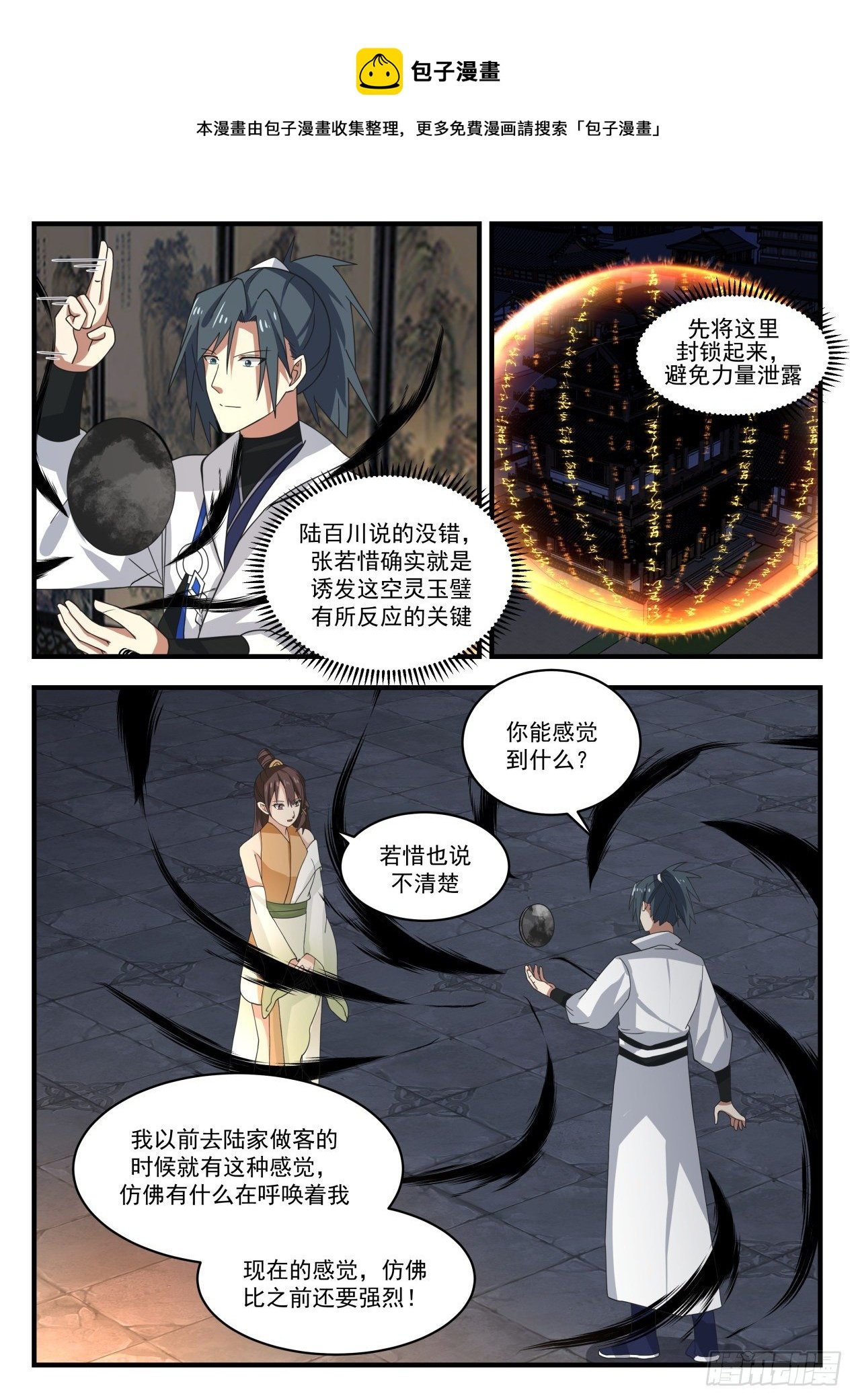 bun man book

This comic is collected and organized by Bao Ziman, for more free comics, please search "Bao Ziman"

Block it up first to avoid power leakage

Lu Baichuan was right, Zhang Ruoxi was indeed the key to eliciting a reaction from this ethereal jade bi.

What can you feel?

Ruoxi can't tell

I used to have this feeling when I was a guest at Lu's house, as if something was calling me

The feeling now seems to be stronger than before!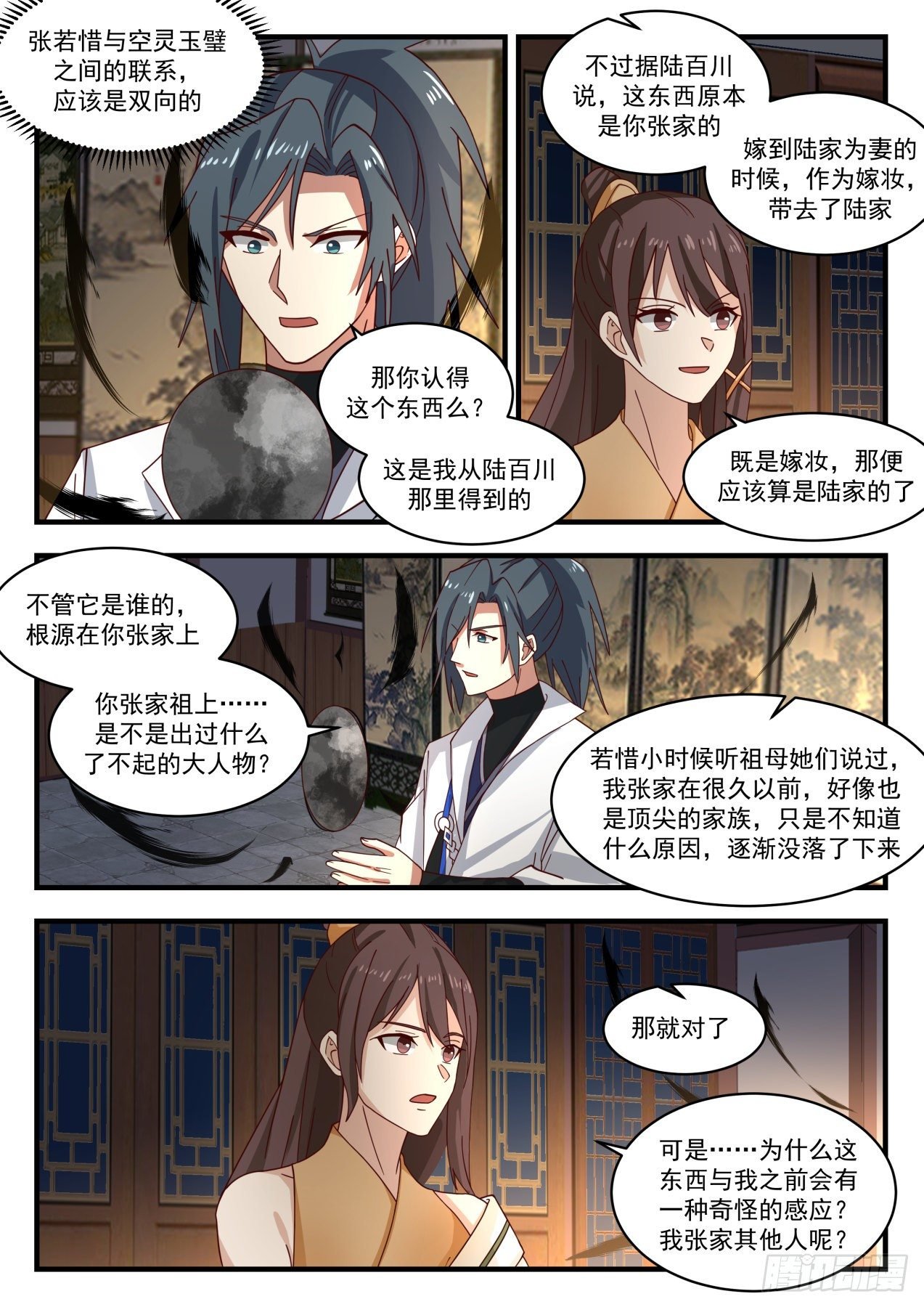 The connection between Zhang Ruoxi and the ethereal jade bi should be two-way

But according to Lu Baichuan, this thing originally belonged to your Zhang family.

When marrying into the Lu family as his wife, as a dowry, he brought it with him to the Lu family.

So do you recognize this thing? This is what I got from Lu Baichuan

Since it is a dowry, it should be regarded as the Lu family's

No matter who it is, the root is in your Zhang family

Your ancestors in the Zhang family… have you ever produced some great people?

Ruoxi heard from her grandmother and the others when she was a child, my Zhang family seemed to be a top family a long time ago, but for some unknown reason, it gradually declined.

That's right

But *…why does this thing have a strange feeling with me before? What about the rest of my Zhang family?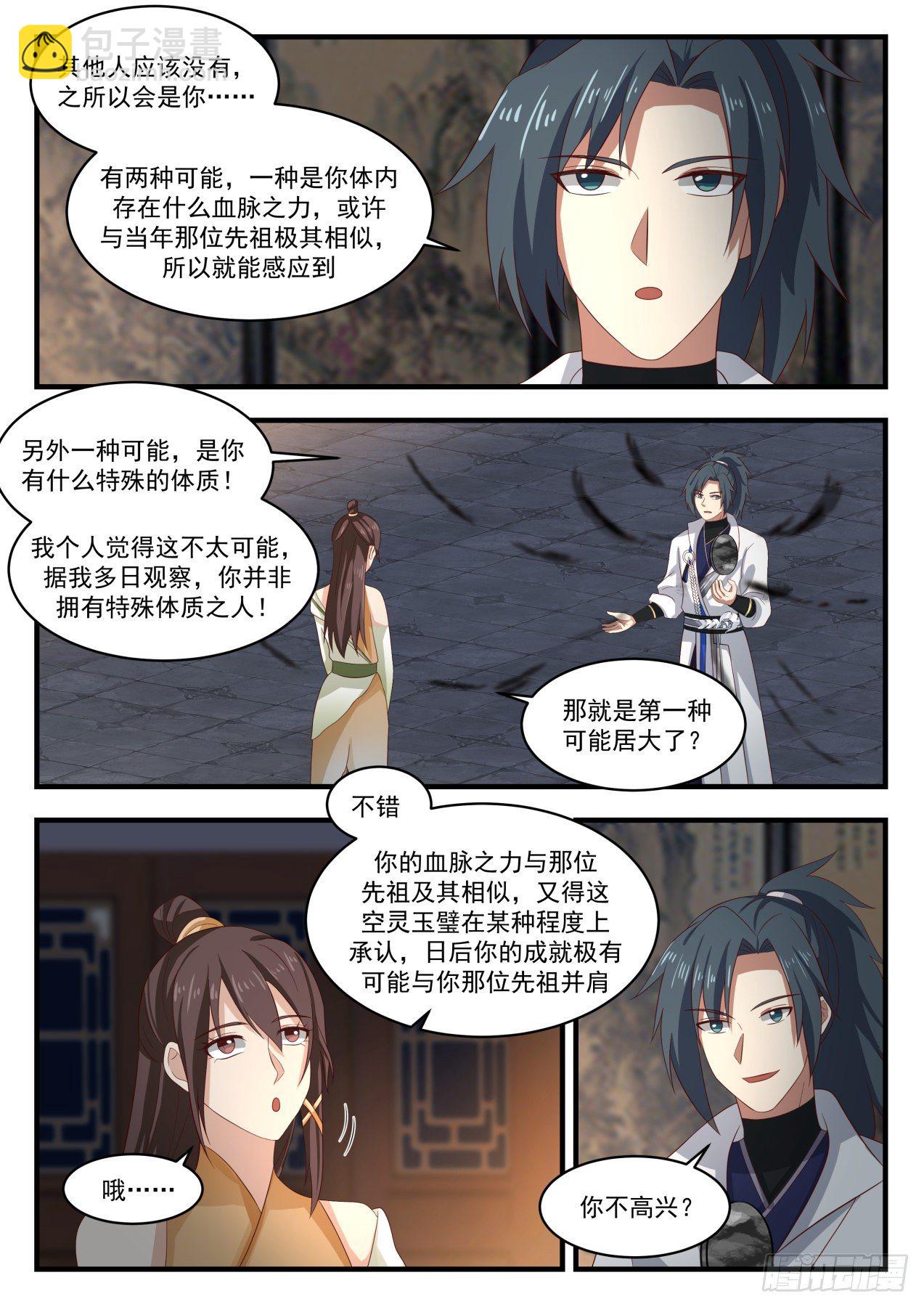 Others should not have, why is it you??… There are two possibilities. One is that there is some blood power in your body, which may be very similar to the ancestor of the year, so you can sense it.

Another possibility is that you have some special physique! I personally think this is unlikely. According to my observations for many days, you are not a person with a special physique!

Is that the first possibility?

It is true that your bloodline power is very similar to that ancestor, and this ethereal jade bib has to admit to a certain extent, your future achievements are very likely to be side by side with your ancestor.

Oh….

you are not happy?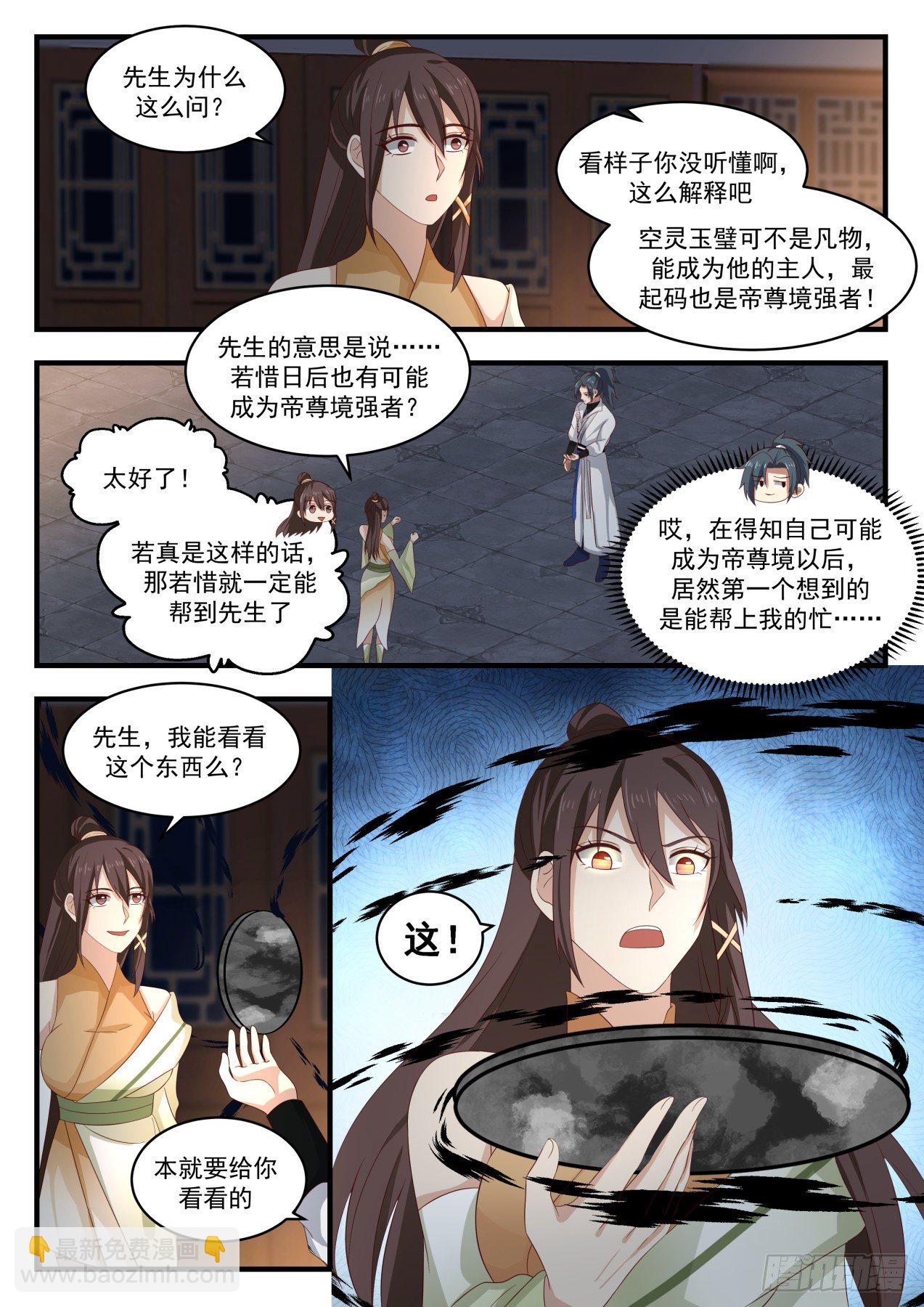 Why do you ask that sir?

It seems that you don't understand, so explain it like this, the ethereal jade bi is not an ordinary thing, can become his master, at least it is a strong emperor!

What does Mr. mean to say… Ruoxi may also become a strong emperor in the future?

Great! If this is the case, then Ruoxi will definitely be able to help Mr.

Hey, after learning that I might become Emperor Senior Realm, the first thing I thought of was that I could help me? …

Sir, can I see this thing?

This!

I was going to show you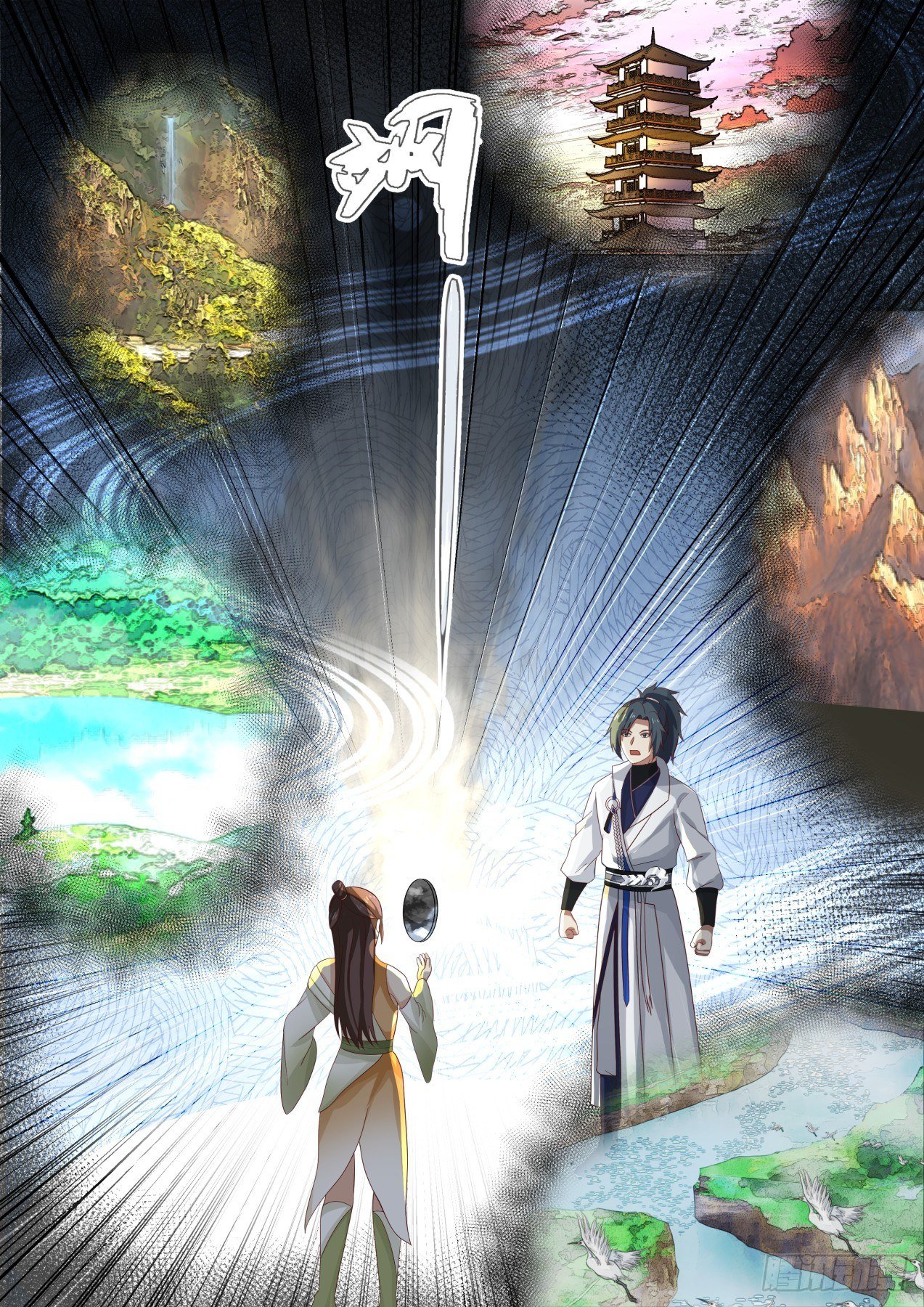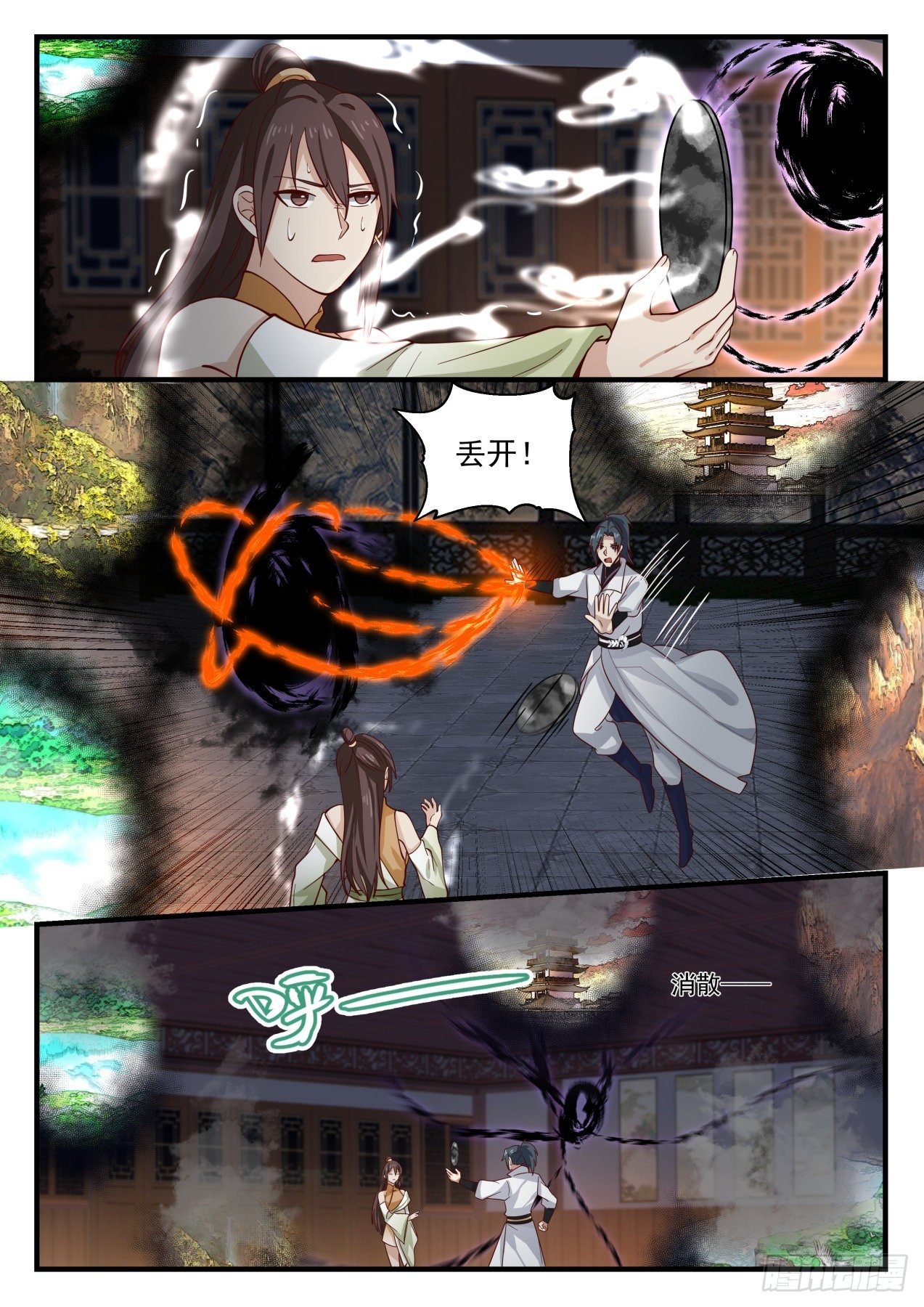 Throw it away!

dissipate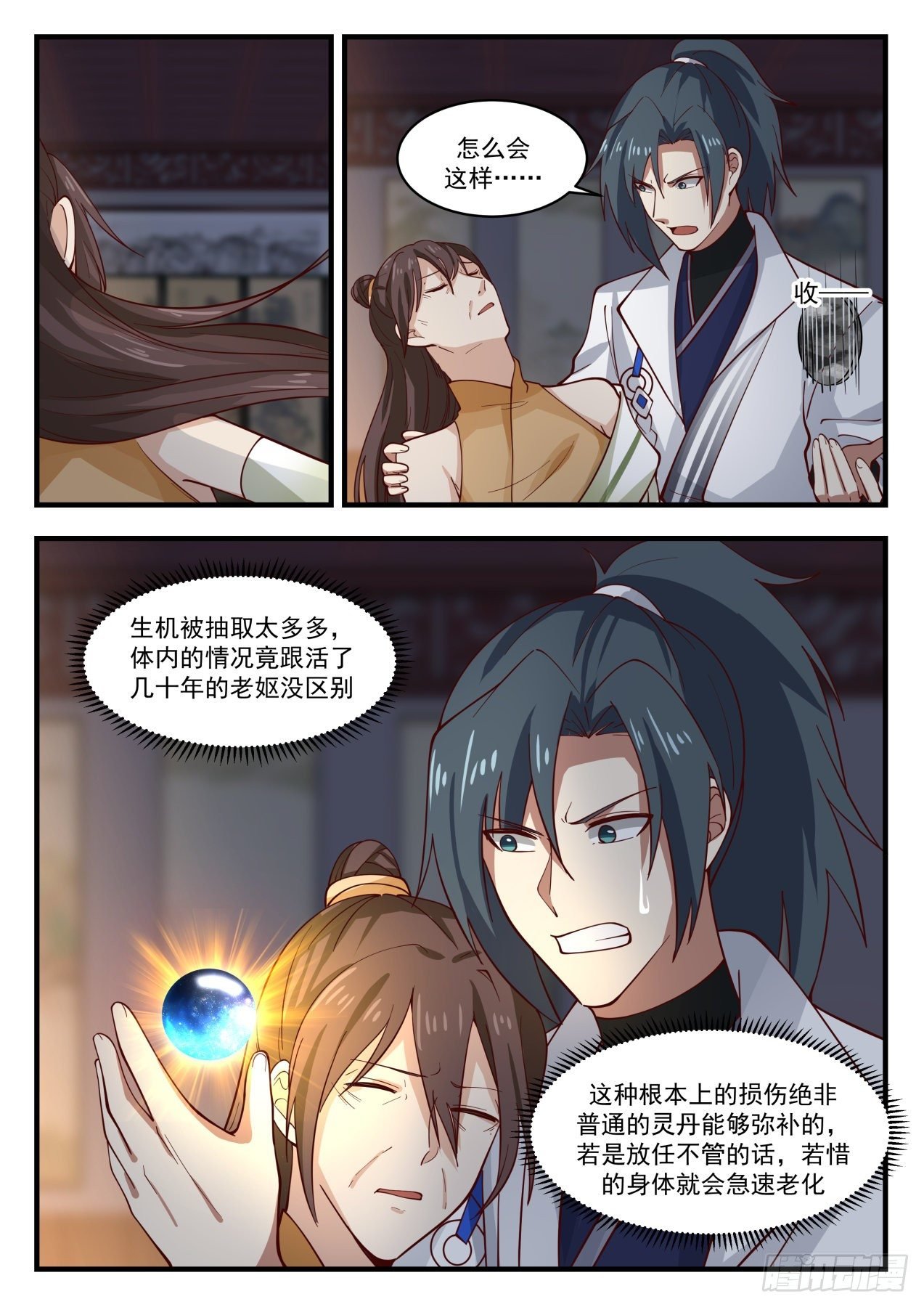 Steamed Bun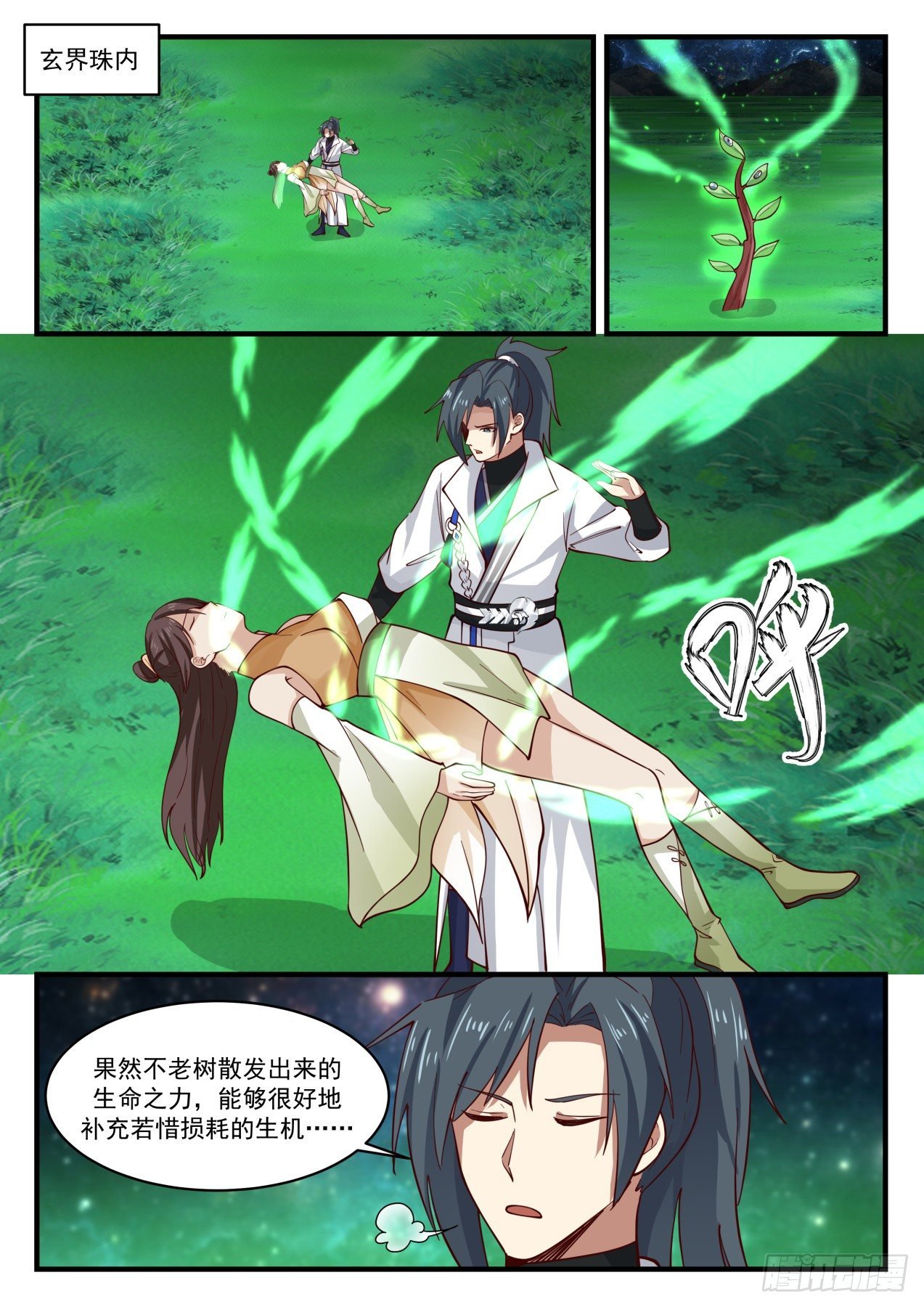 Inside the Xuanjie Pearl

Sure enough, the life force emanating from the youth tree can well replenish the vitality that Ruoxi lost…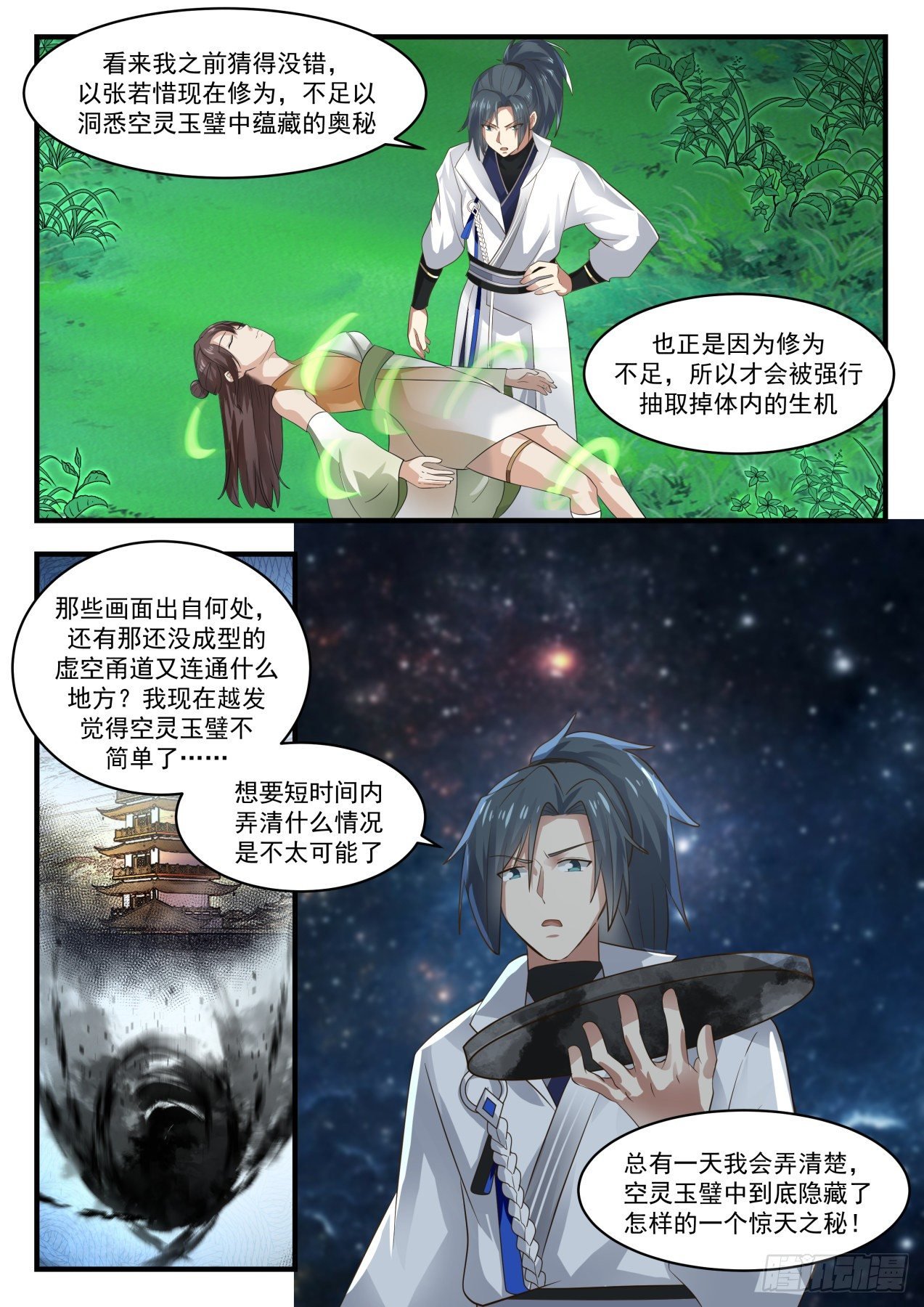 It seems that I guessed right before. With Zhang Ruoxi's current cultivation level, it is not enough to understand the mystery hidden in the ethereal jade bi.

It is precisely because of the lack of cultivation that the vitality in the body is forcibly extracted.

Where do those pictures come from, and where does the void corridor that has yet to take shape connect? Now I feel more and more that the ethereal jade bi is not simple. …

It's impossible to figure out what's going on in a short period of time.

One day I will find out what kind of a shocking secret is hidden in the ethereal jade bi!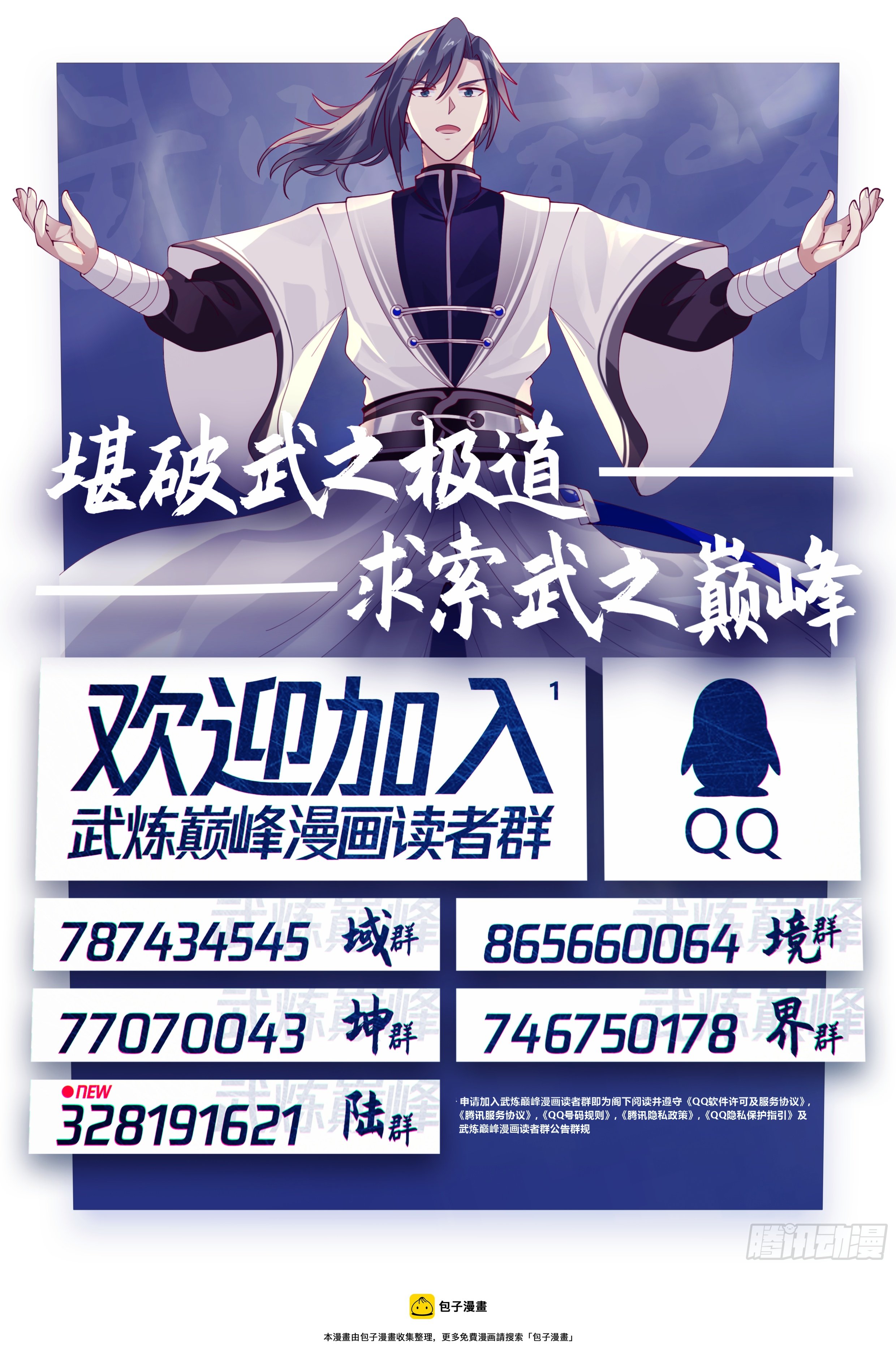 Qi Po Wu Zhi Dao

Seek the pinnacle of martial arts

Welcome to Wulian Peak Comic Reader Group

QO

865660064#

Domain group

787434545

Kunqun Luqun

world group

77070043

746750178

NEV328191621

Tencent animation

This comic is collected by Bao Ziman