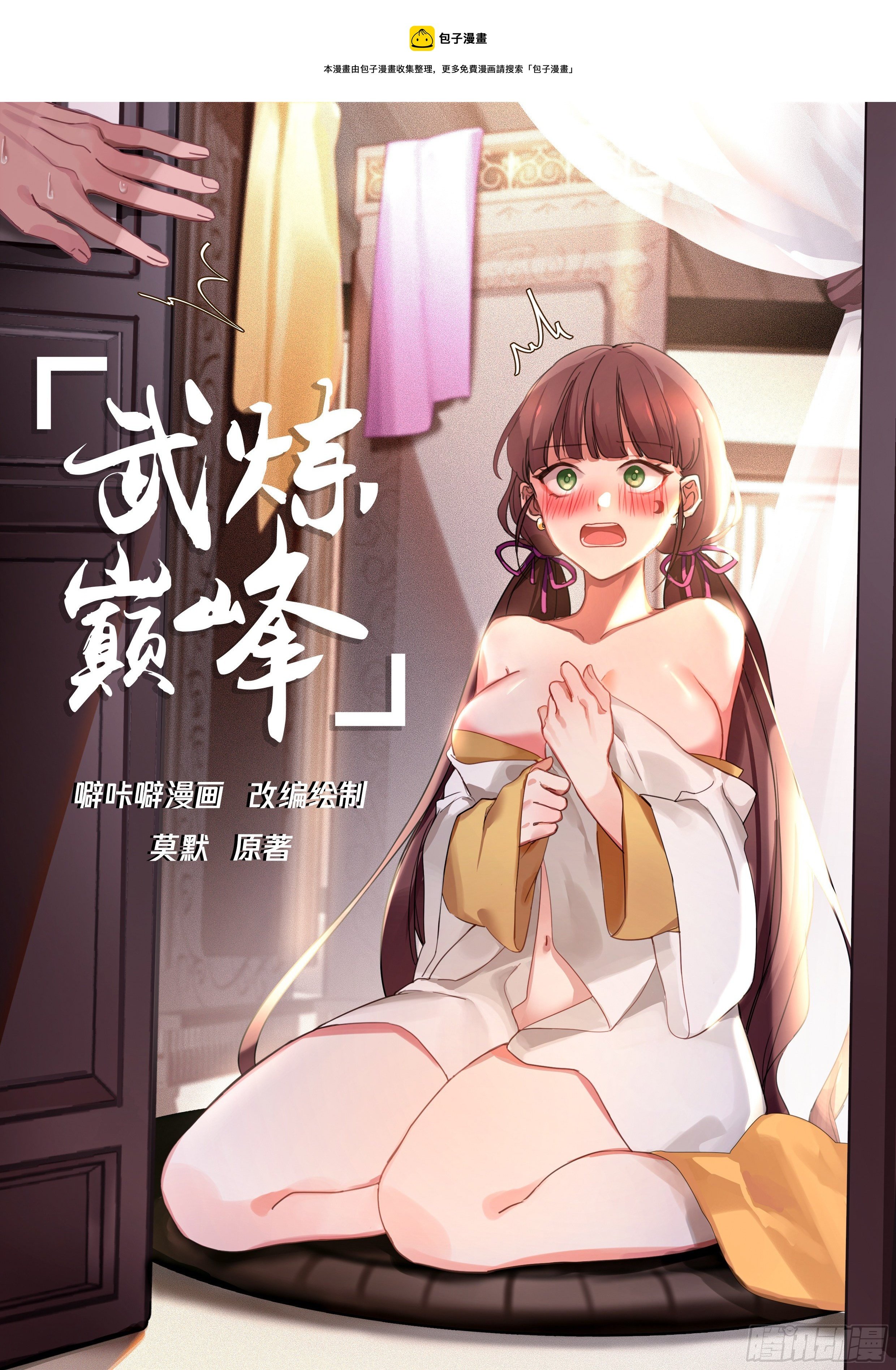 Alright alright, since…you're done making trouble, then…

now that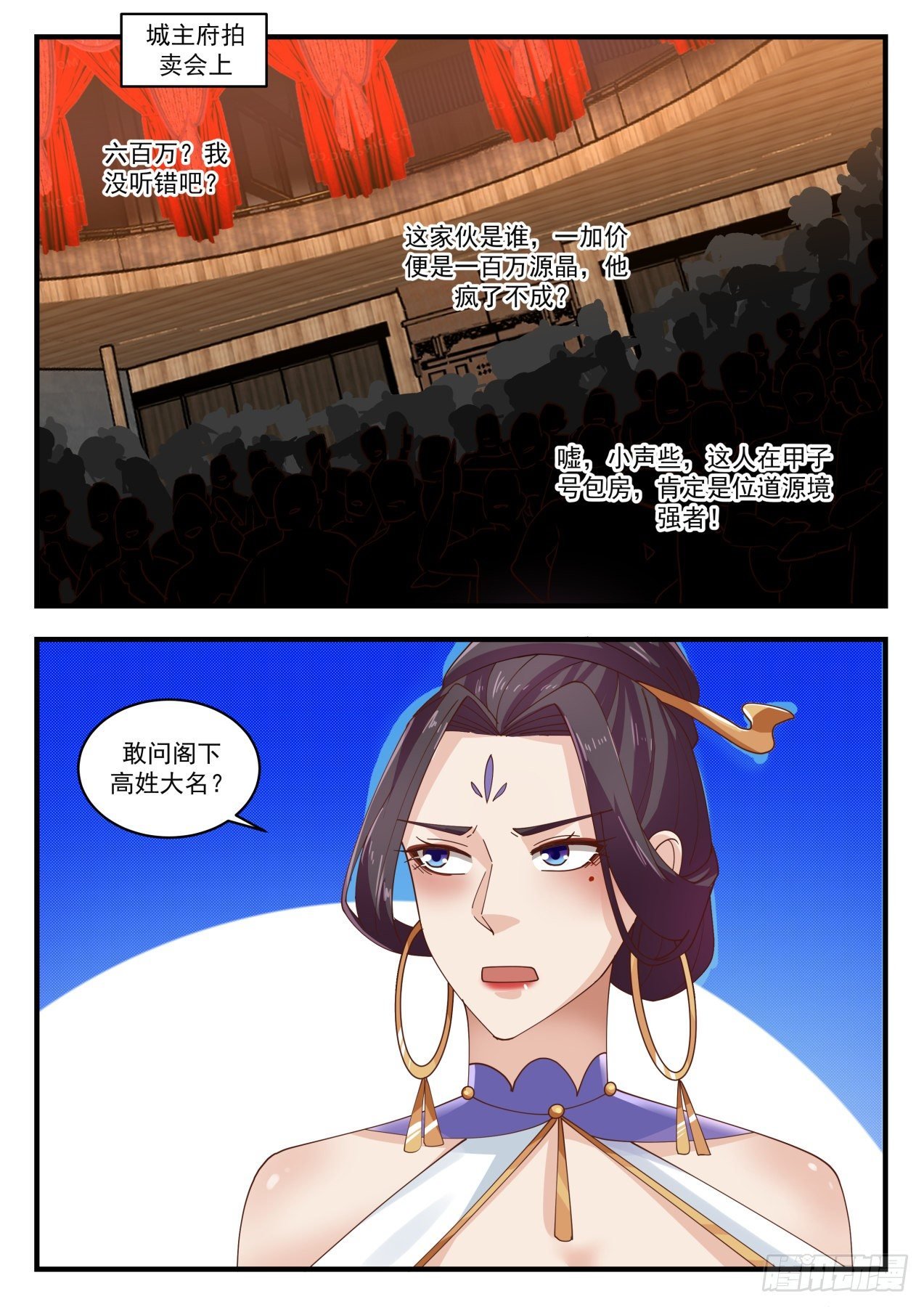 Apology announcement

To the fairies who won the prize in the October event:

sorry! ! !

In order to bring you a better reward experience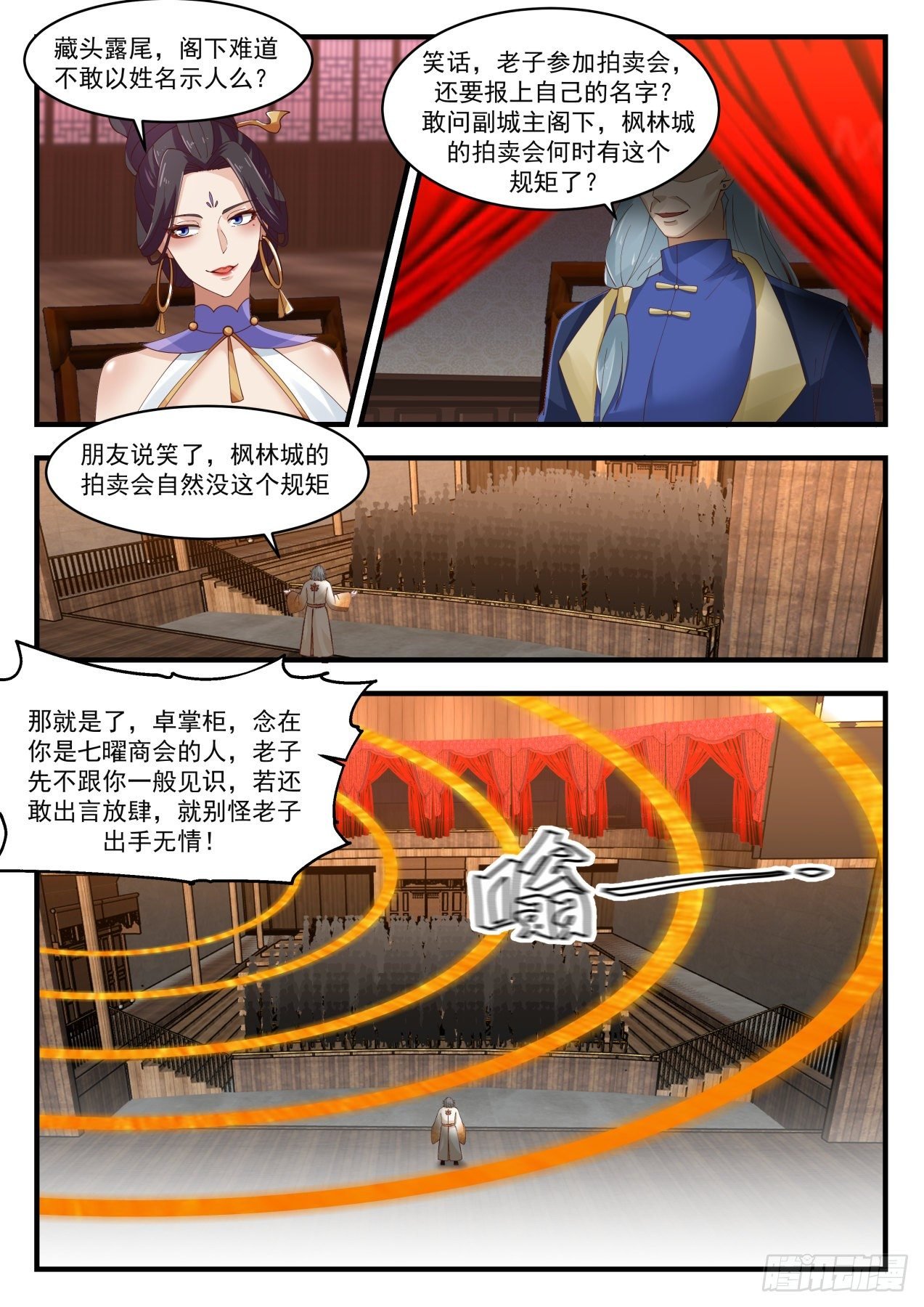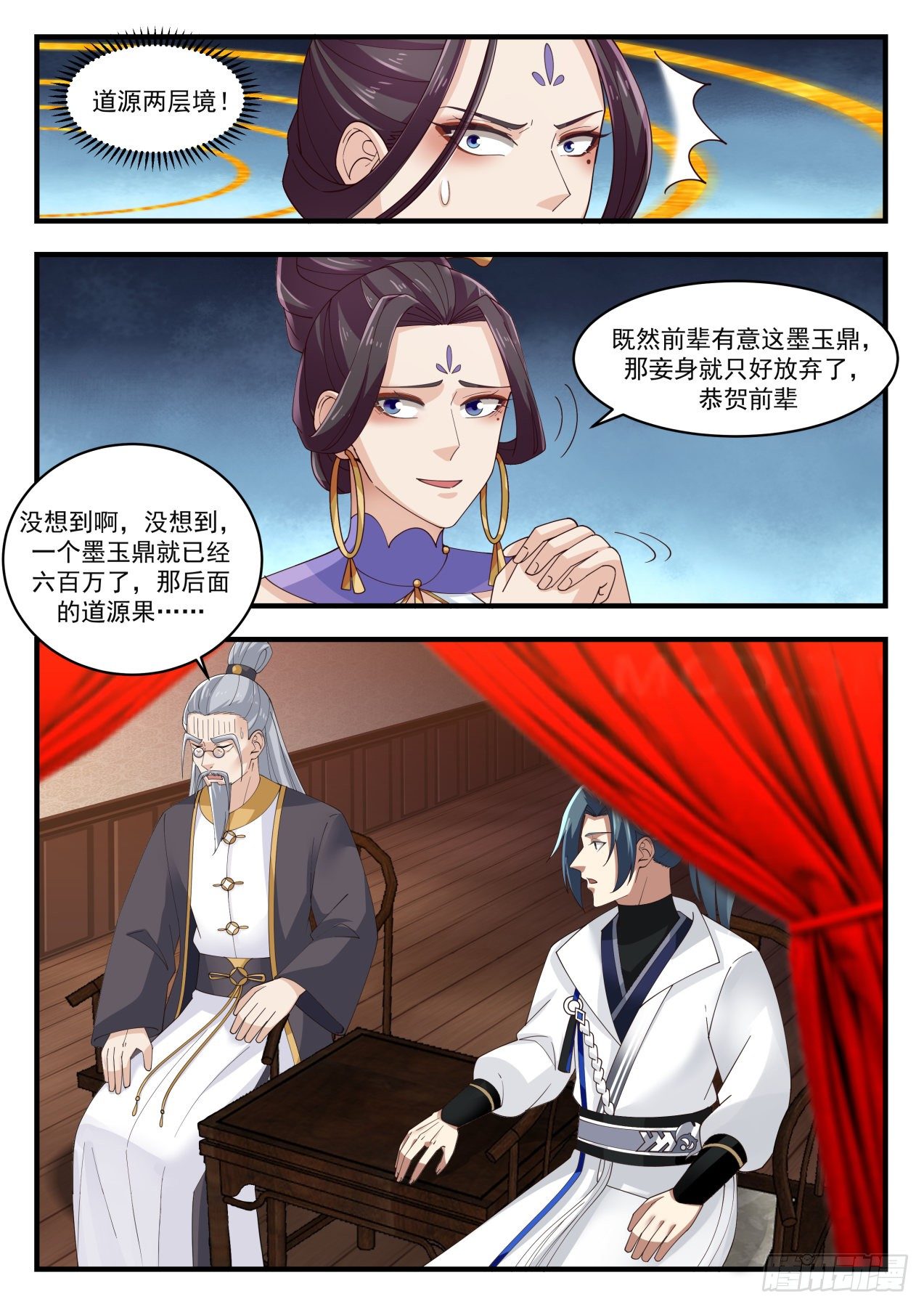 Daoyuan two-layer realm!

Since the seniors were interested in this concubine of Mo Yuding, he had to give up,

congratulations senior

I didn't expect that, I didn't expect that a Moyu Ding would already cost 6 million, what about the Daoyuan Fruit behind? …

M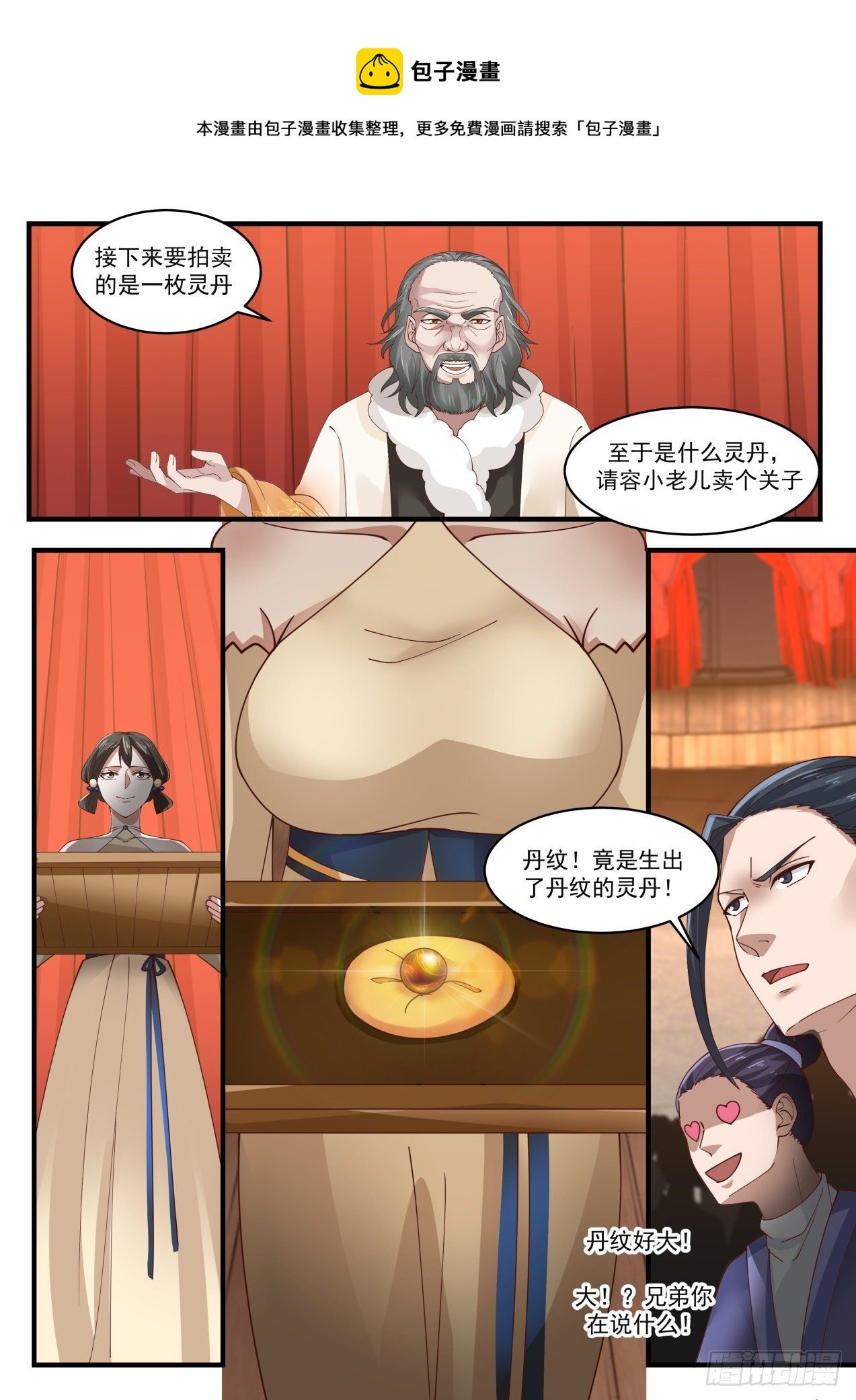 Steamed Bun

This comic is collected and organized by Bao Ziman. For more free comics, please search "Bao Ziman"

Next up for auction is a panacea

As for what kind of elixir, please let Xiao Laoer sell it.

Danwen! It was actually a spirit pill that gave birth to a pill pattern!

Dan is so big! Big! ? What are you talking about bro!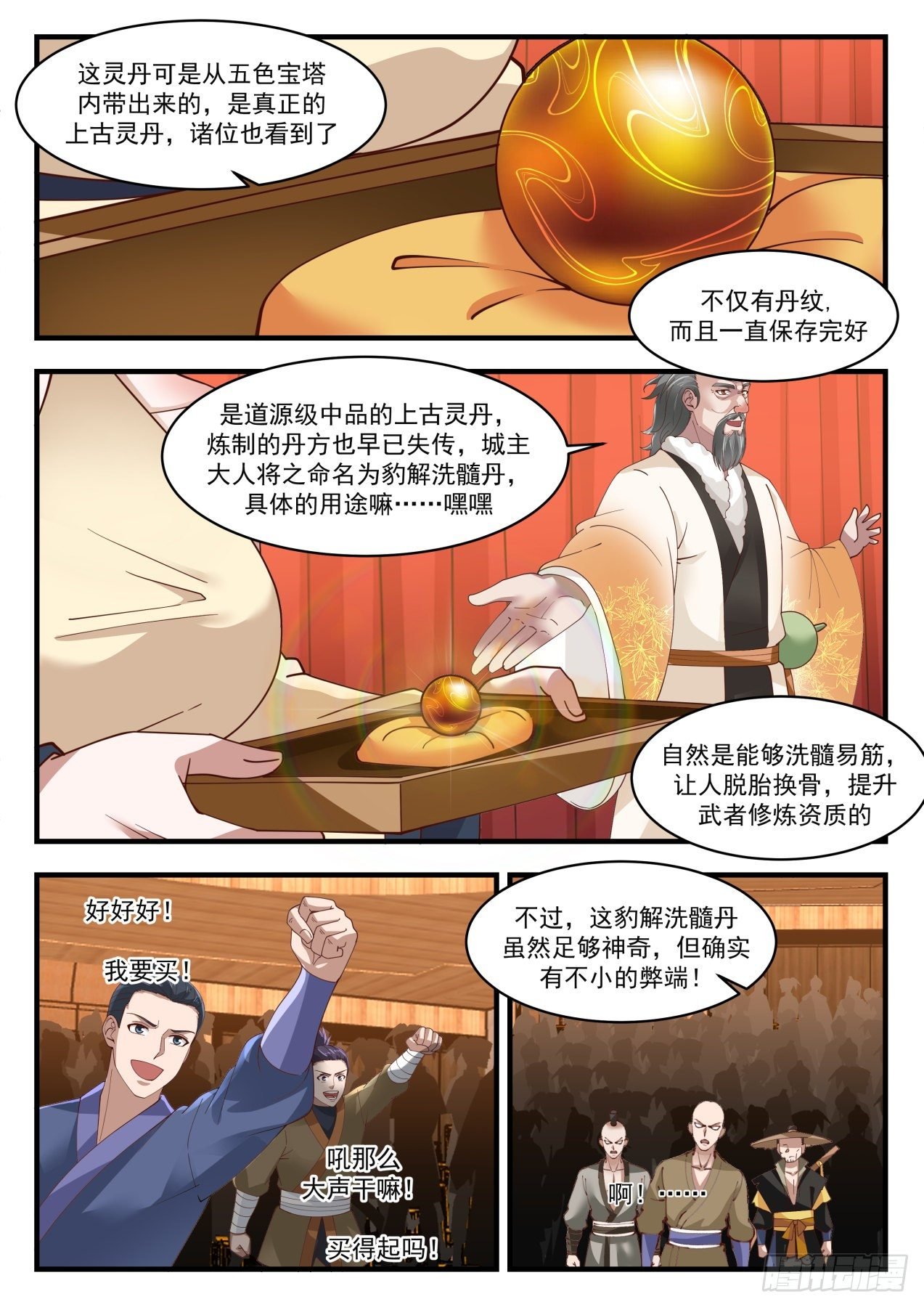 This elixir was brought out from the five-color pagoda. It is a real ancient elixir. You have also seen it.

Not only has the red pattern, but also has been well preserved

It is an ancient elixir of middle-grade Daoyuan level, and the refined recipe has long since been lost. The city lord named it Leopard Jie Xisui Dan. What is the specific purpose…hehe

Naturally, it can wash the marrow and change the tendons, make people reborn, and improve the cultivation qualifications of warriors.

good good! I want to buy!

However, although this Leopard Jie Xisui Dan is magical enough, it does have a big side!

Why are you yelling so loudly! Can you afford it!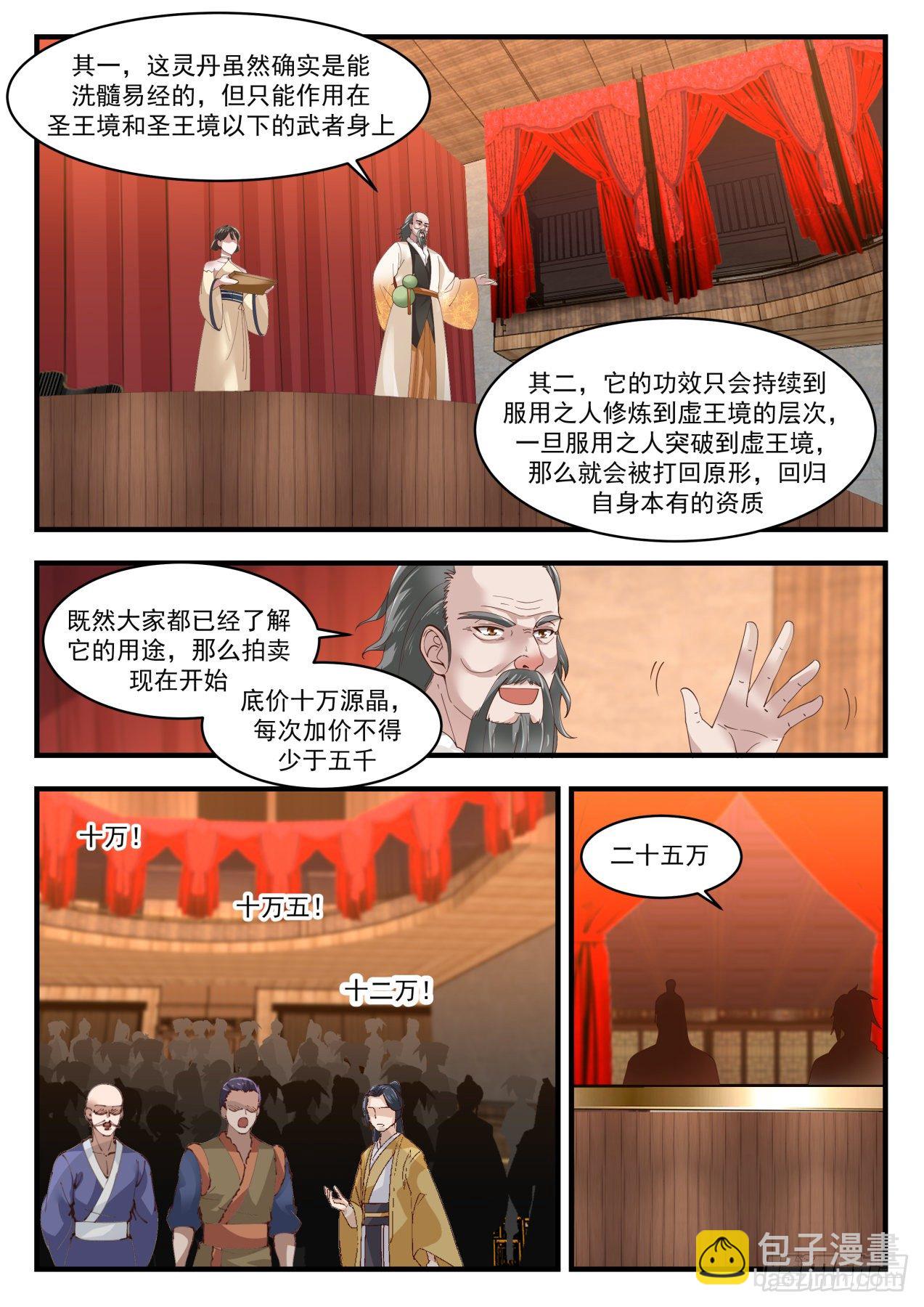 First, although this elixir can indeed wash the marrow of the Book of Changes, it can only be used on warriors at and below the Holy King Stage.

Second, its effect will only last until the person who takes it cultivates to the level of the Void King Realm. Once the person who takes it breaks through to the Void King Realm, he will be beaten back to his original shape and his own aptitude.

Now that everyone knows what it's for, the auction starts now

The base price is 100,000 source crystals, and each price increase shall not be less than 5,000

One hundred thousand!

two hundred and fifty thousand

One hundred and five!

Do a million!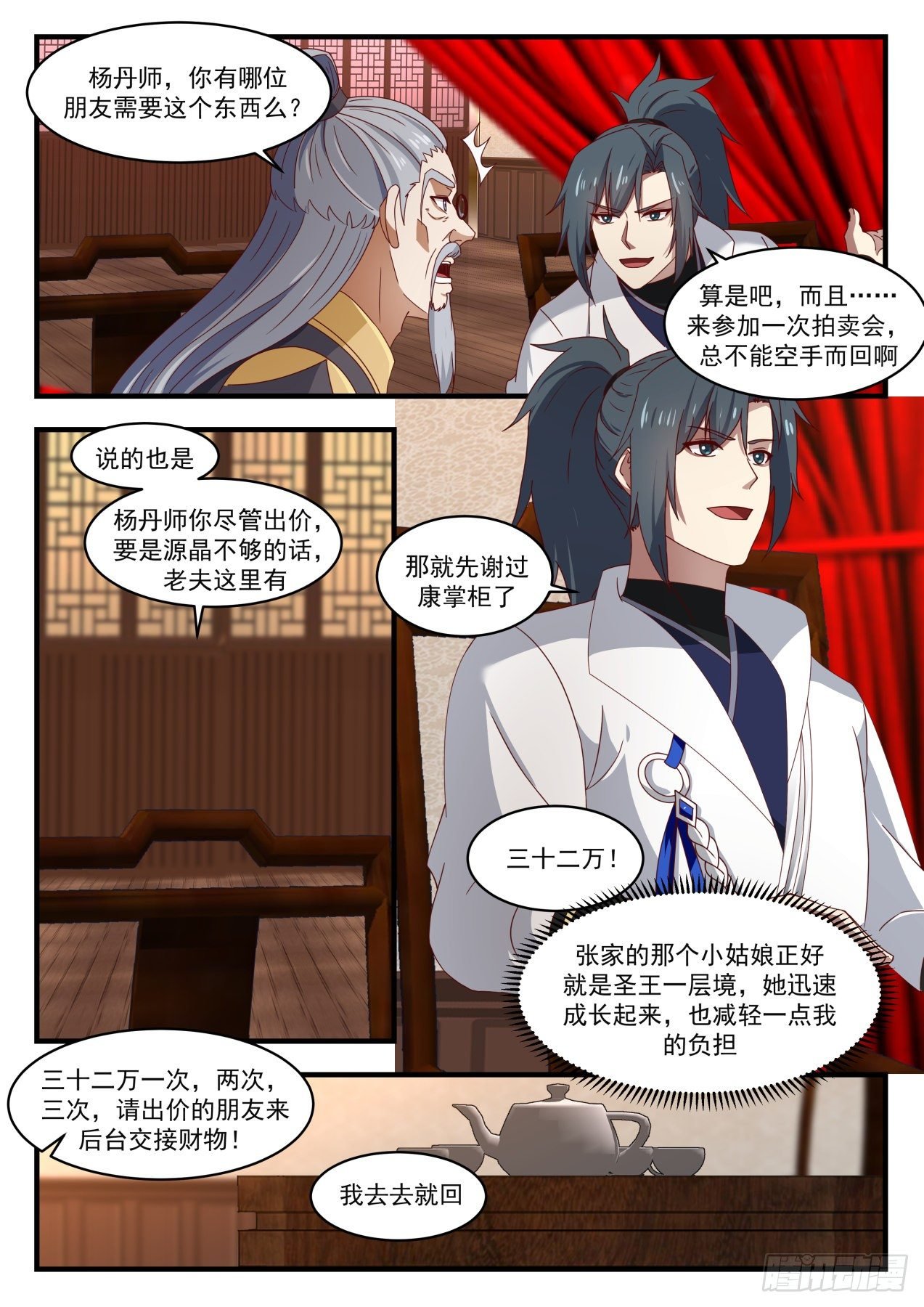 Danshi Yang, do any of your friends need this?

Forget it, and… come to an auction, you can't come back empty-handed,

What I'm talking about is Dan Master Yang, don't hesitate to bid, if the source crystal is not enough, I have here.

Then I would like to thank Mr. Kang in advance.

Thirty-two thousand!

The little girl from Zhang's family happened to be at the first level of the Holy King. She grew up quickly, which also relieved me a bit.

burden

320,000 once, twice or three times, please bid friends to come to the backstage to hand over the property!

I'll go back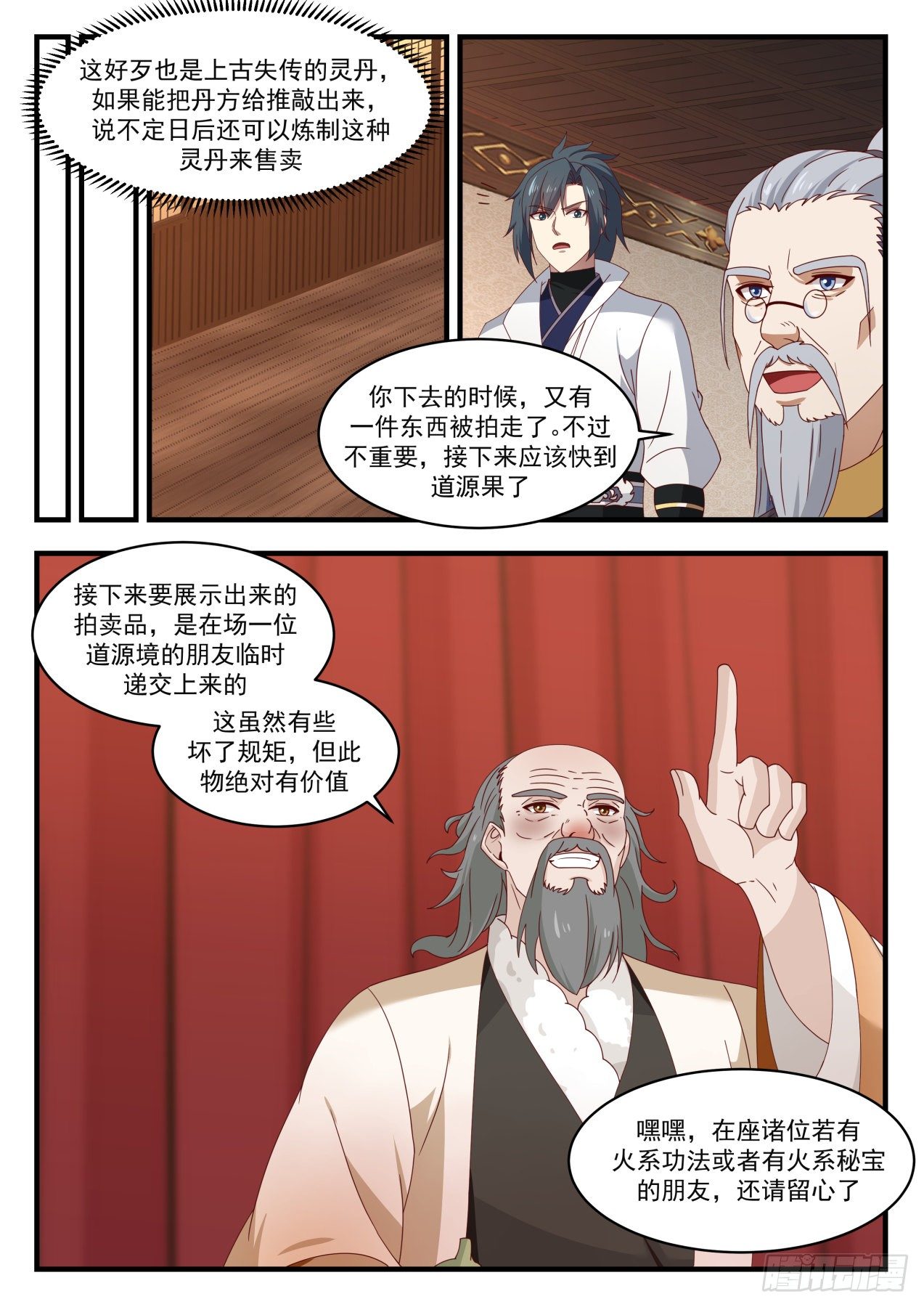 Fortunately, this is also a lost elixir in ancient times. If the elixir can be scrutinized, maybe it can be refined in the future.

elixir for sale

As you went down, another thing was photographed away. But it doesn't matter, it should be coming soon

Daoyuan fruit

The auction items to be displayed next were temporarily submitted by a friend from the Daoyuan realm present.

It's a bit of a bad rule, but it's definitely worth it

Hey, if you have fire-type exercises or friends who have fire-type secret treasures, please pay attention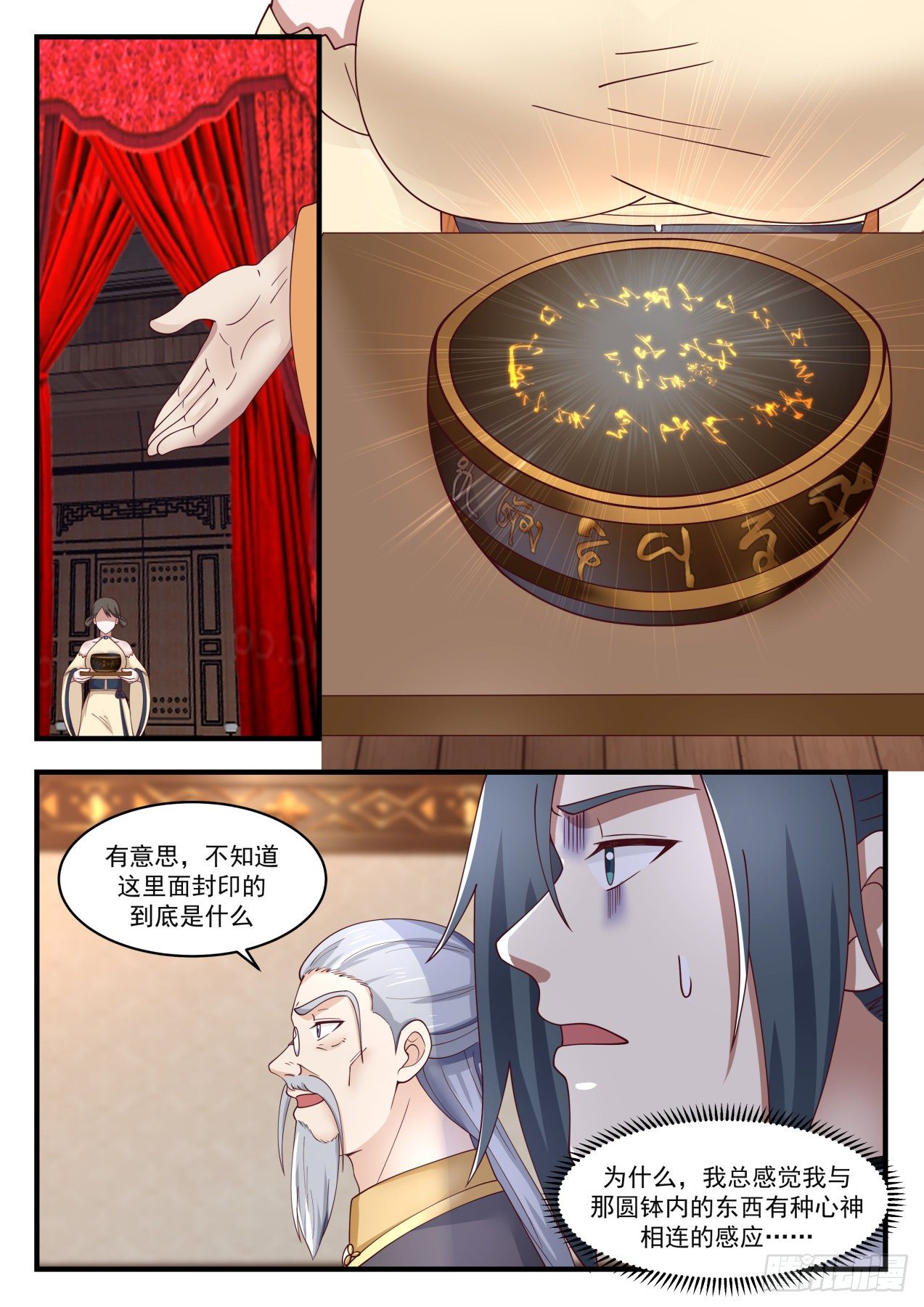 Interesting, I don't know what's inside the seal

Why, I always feel that I have a sense of spiritual connection with the things in the round bowl? . .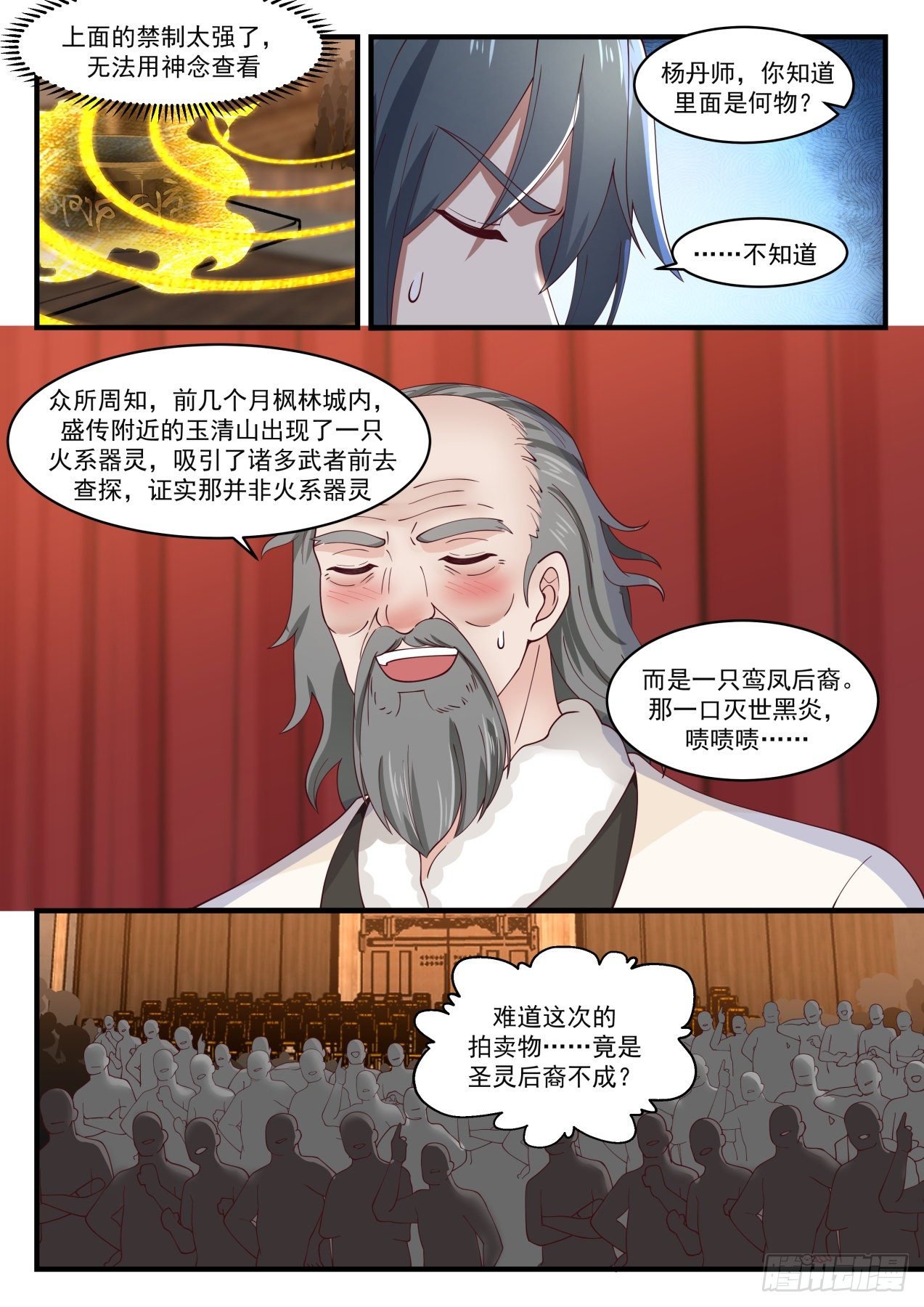 The above prohibition is too strong to be viewed with divine sense

Danshi Yang, do you know what's inside?

do not know

As we all know, in Fenglin City a few months ago, it was rumored that a fire-type artifact appeared in the nearby Yuqing Mountain, which attracted many warriors to investigate and confirmed that it was not a fire-type artifact spirit.

It was a mouthful of the world-destroying black flame of a descendant of the phoenix, squirting…

Could it be that the auction item this time?…is the descendant of the Holy Spirit?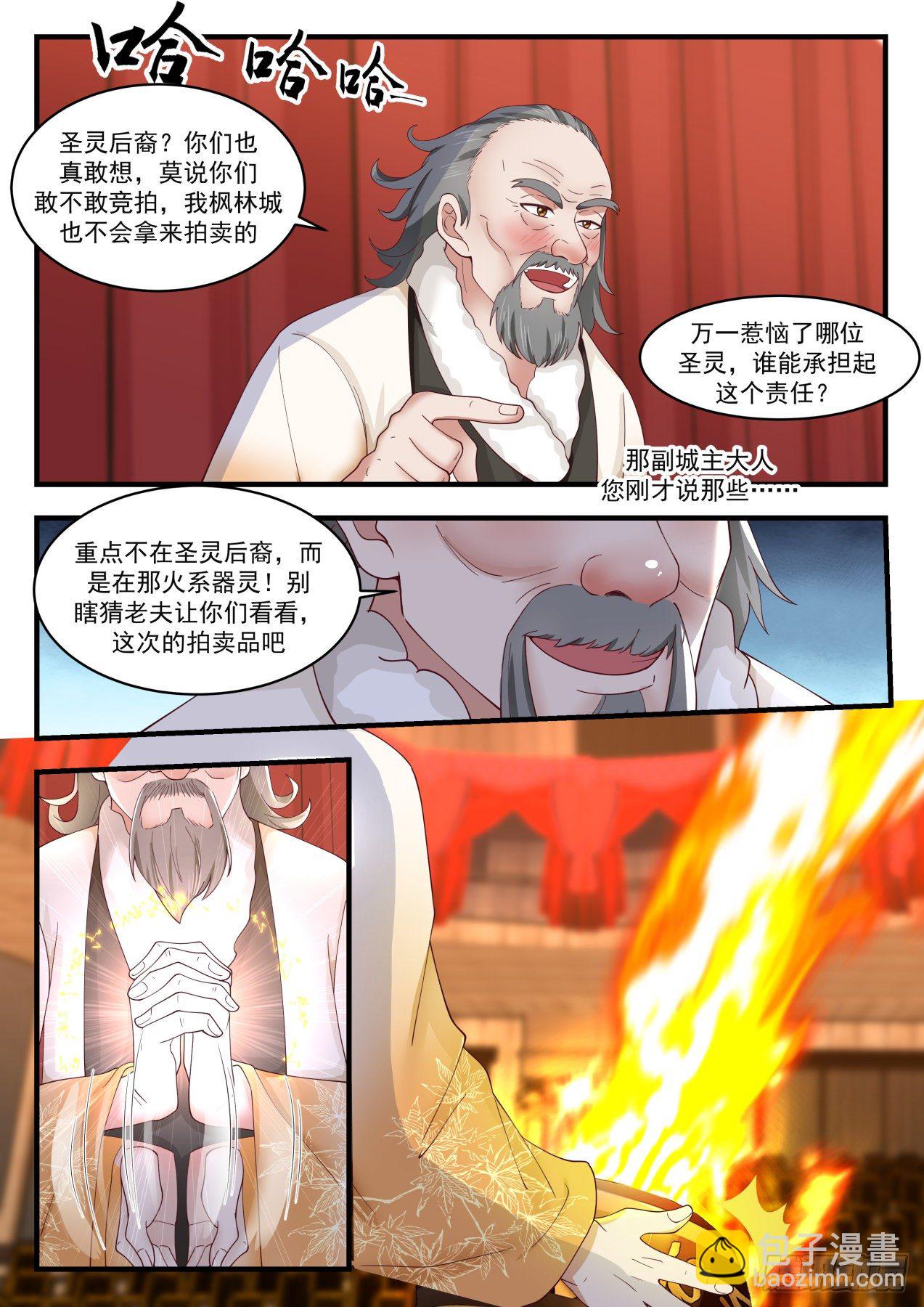 Language haha ​​descendants of the Holy Spirit? You really dare to think about it, not to mention whether you dare to bid or not, I will not auction it in Fenglin City.

If any Holy Spirit is offended, who can take that responsibility?

That Vice-City Lord, what did you say just now?

The focus is not on the descendants of the Holy Spirit, but on the fire-type artifact spirit! Don't guess the old man, let you see, this auction.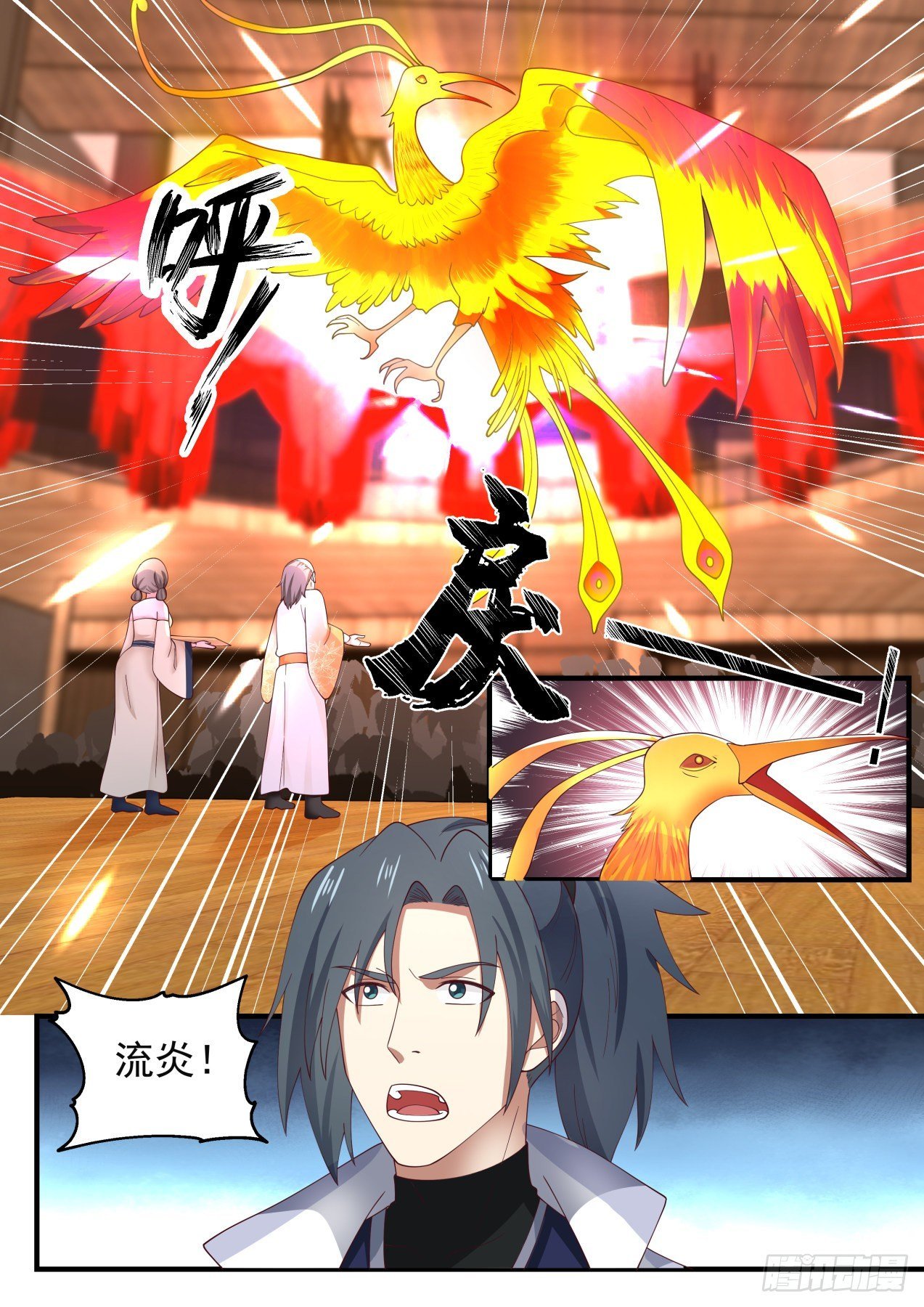 Inflammation!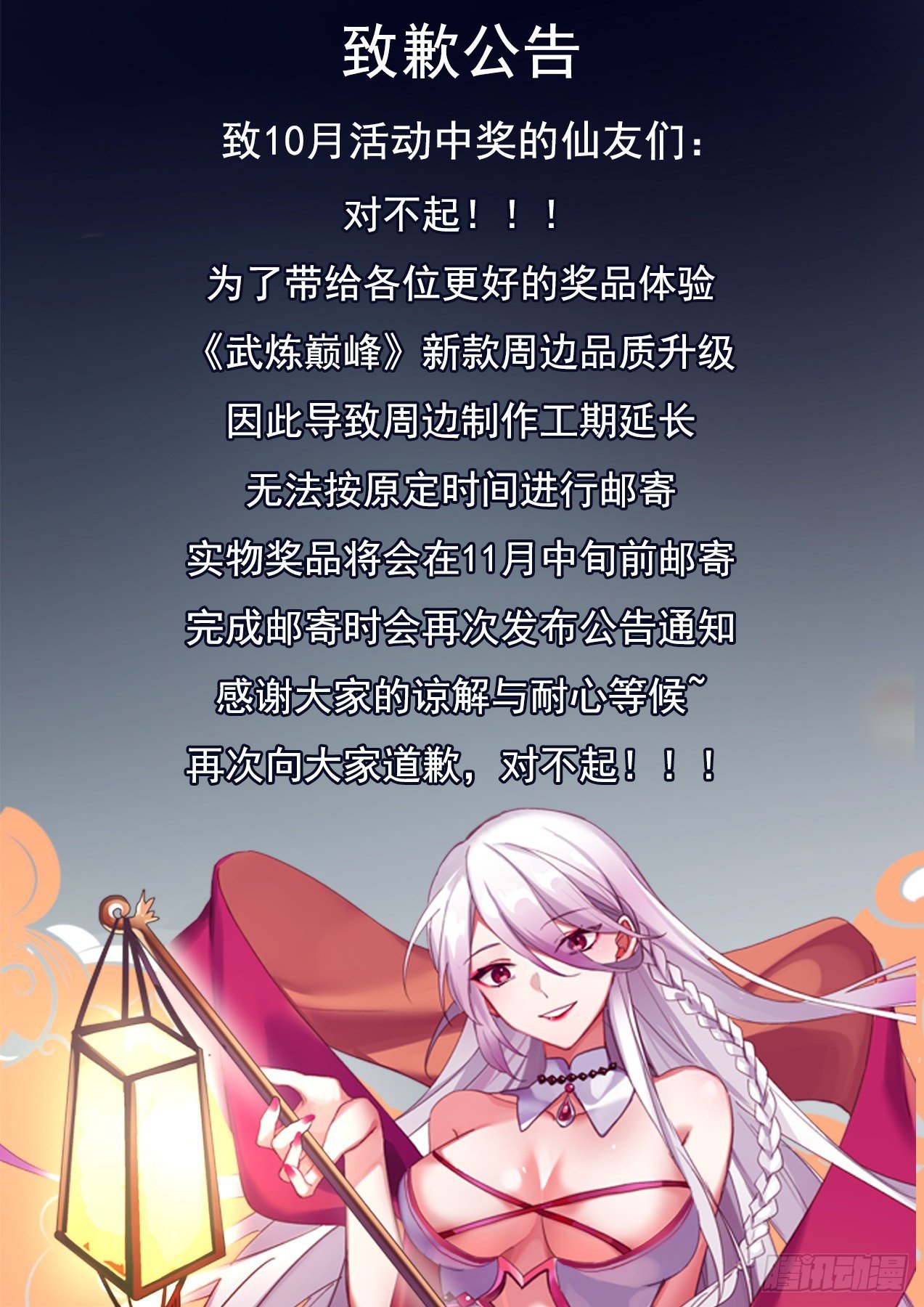 Steamed Bun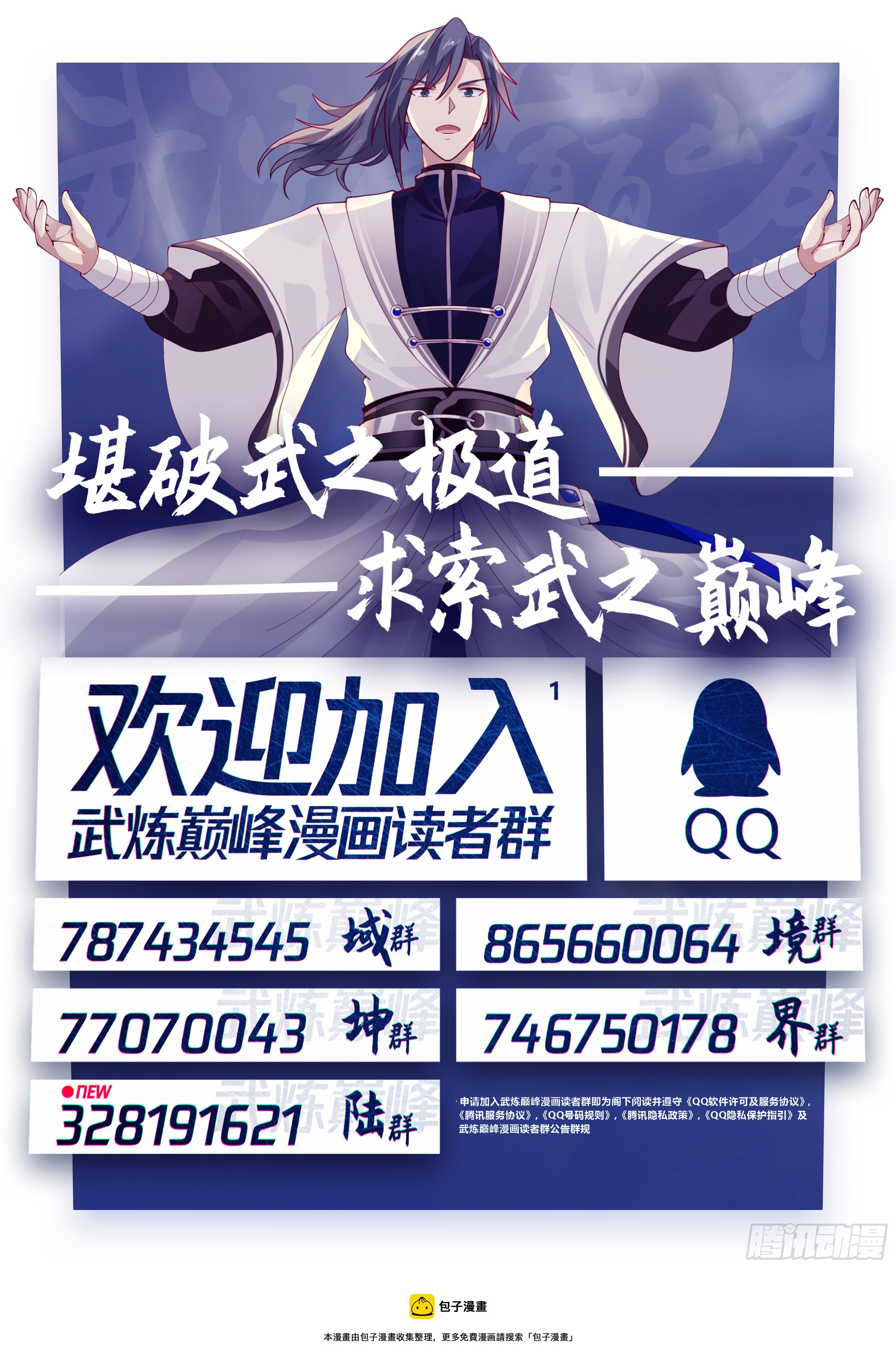 Qi Po Wu Zhi Dao

Seek the pinnacle of martial arts

Welcome to Wulian Peak Comic Reader Group

QO

865660064#

Domain group

787434545

Kunqun Luqun

world group

77070043

746750178

NEV328191621

Tencent animation

This comic is collected by Bao Ziman