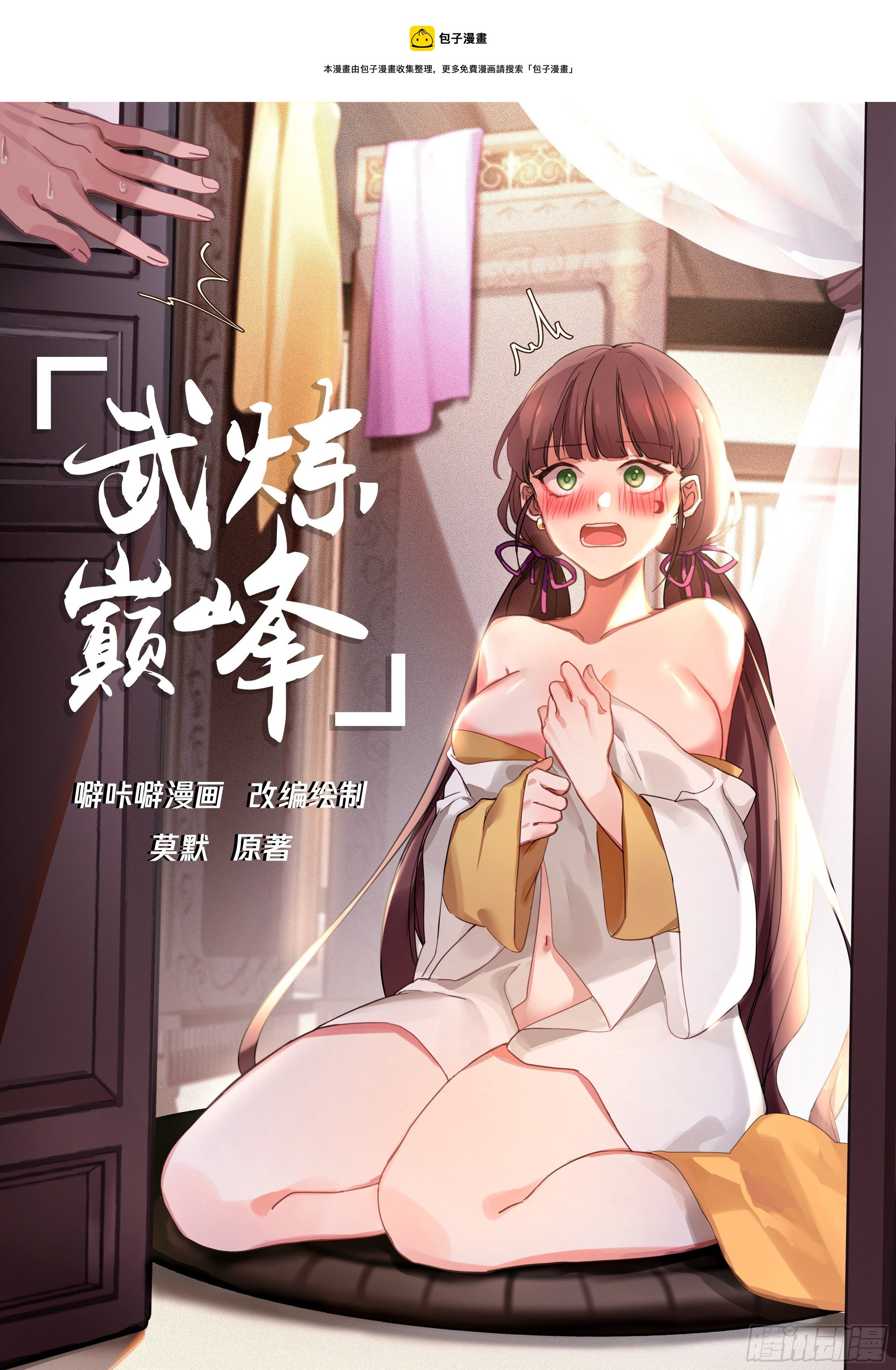 Qi Po Wu Zhi Dao

Seek the pinnacle of martial arts

Welcome to Wulian Peak Comic Reader Group

QO

865660064#

Domain group

787434545

Kunqun Luqun

world group

77070043

746750178

NEV328191621

Tencent animation

This comic is collected by Bao Ziman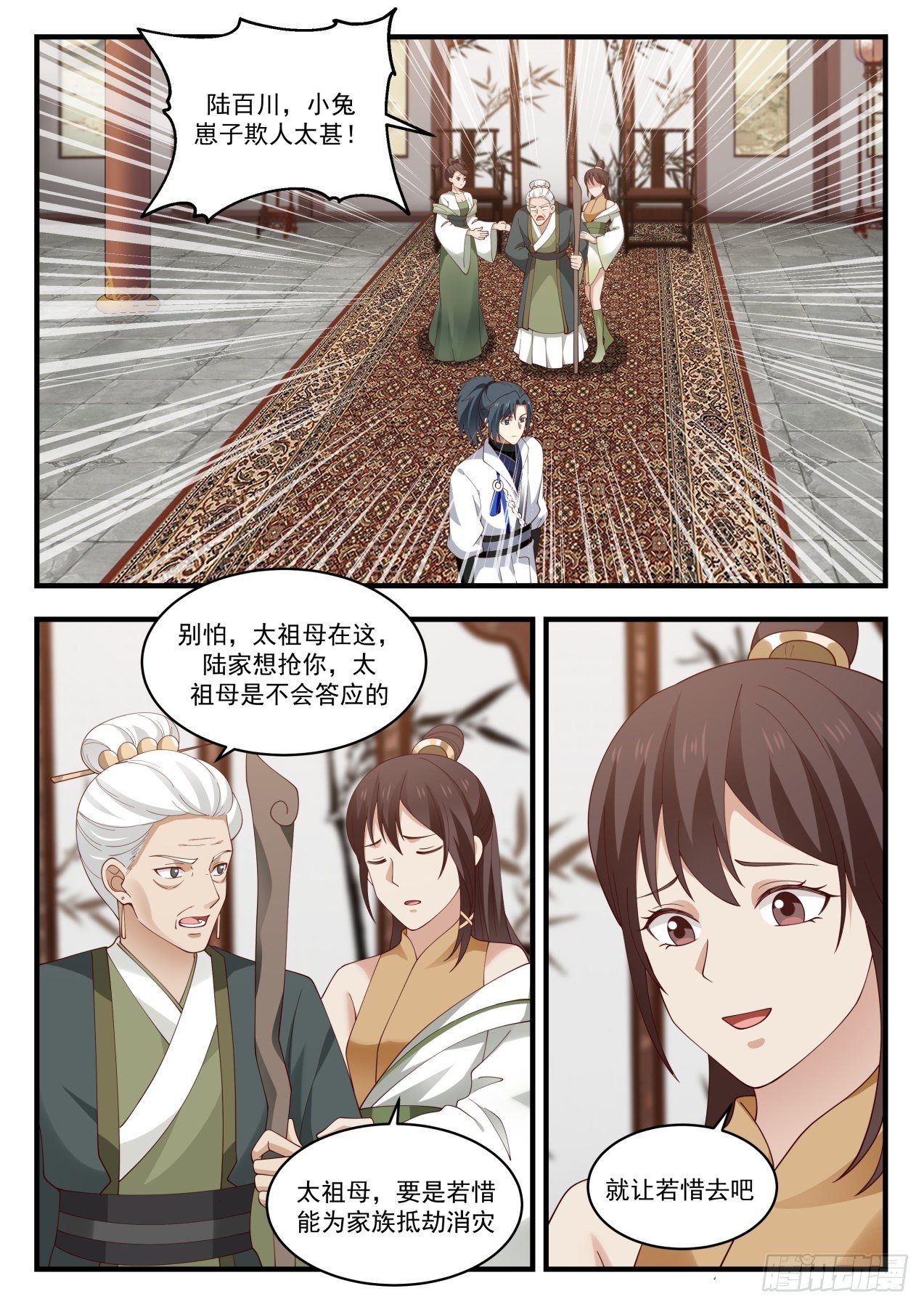 Lu Baichuan, the little bunny is too deceiving!

Don't be afraid, the great grandmother is here. If the Lu family wants to rob you, the great grandmother will not agree.

Great grandmother, if Ruoxi can save the family from disasters

Just let Ruoxi go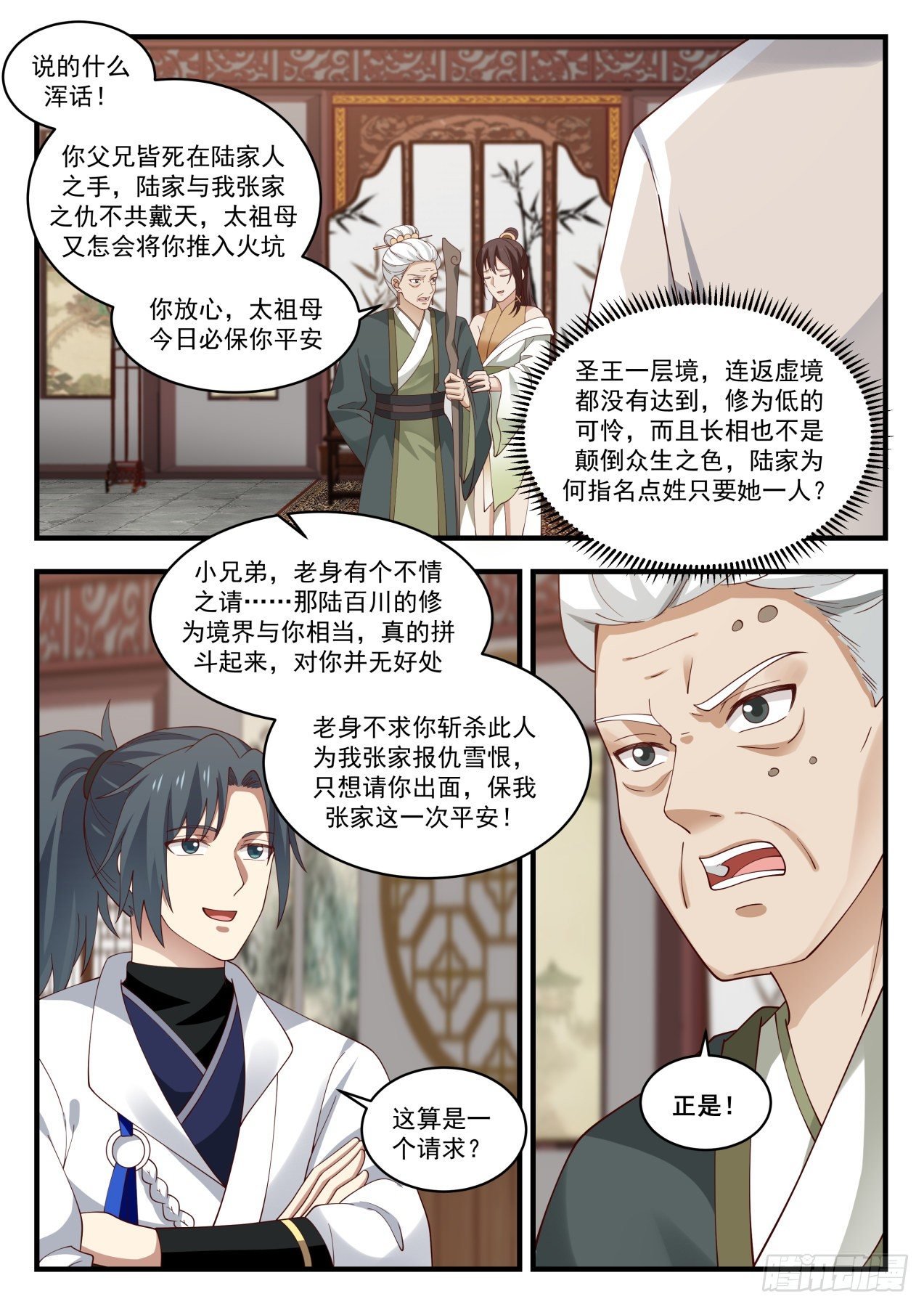 What nonsense are you talking about! Both your father and brother died at the hands of the Lu family. The Lu family and I, the Zhang family, have a feud, so how could the great grandmother push you into the fire pit?

Don't worry, grandma will keep you safe today

Saint King 1st level, who has not even reached the Void Return Stage, is pitifully low in cultivation, and does not look like a confounding person, why did the Lu family only need her to be named by name?

Little brother, does the old man have a ruthless request?* That Lu Baichuan's cultivation realm is comparable to yours, and if you really fight, it will not benefit you.

I don't ask you to kill this person to avenge my Zhang family, I just want you to come forward and keep my Zhang family safe this time!

Exactly!

Is this a request?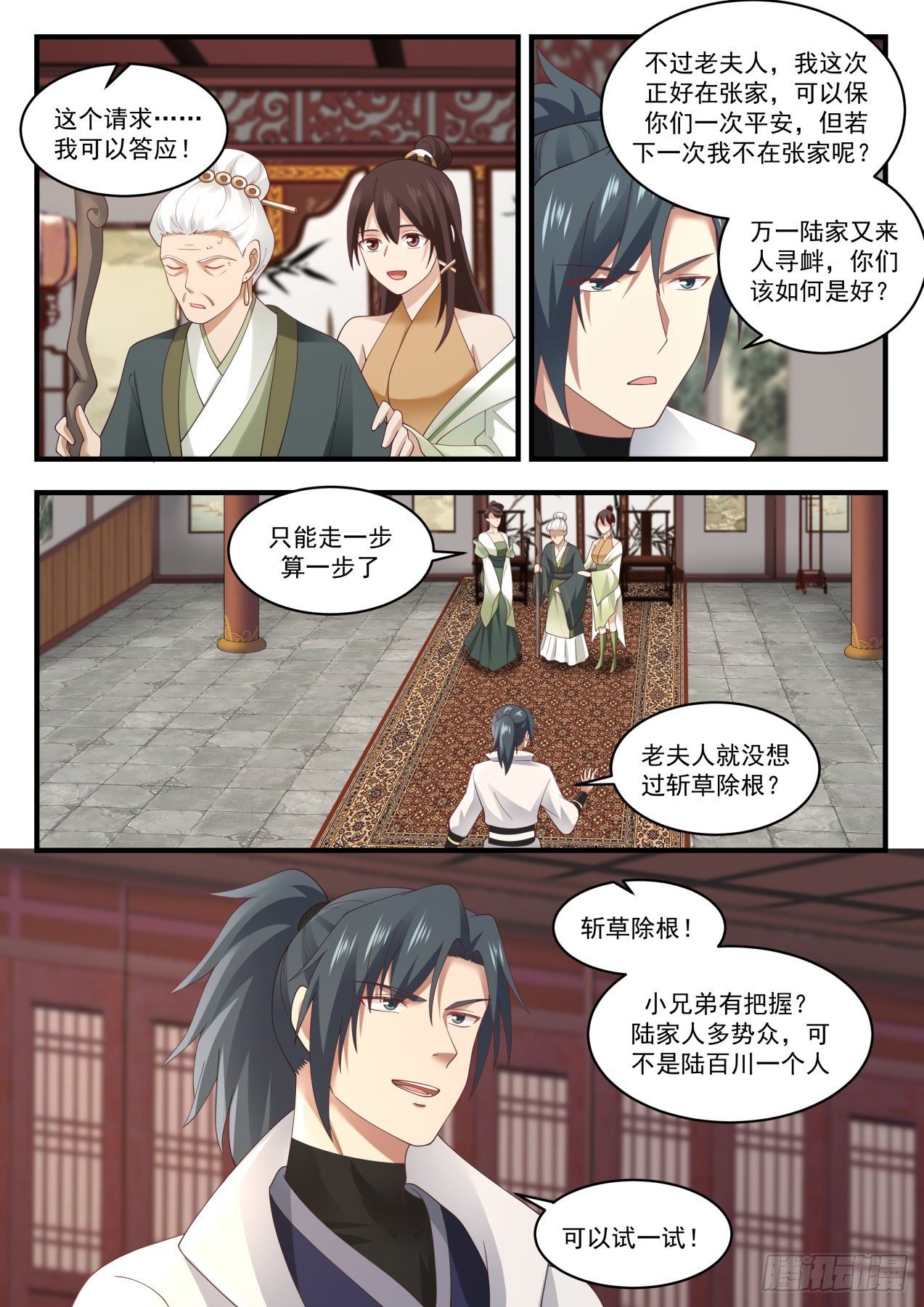 But old lady, I happened to be at Zhang's house this time, so I can keep you safe once, but what if I'm not at Zhang's house next time?

This request…I can grant it!

What should you do if the Lu family comes to look for someone again?

Just take one step at a time

The old lady never thought about cutting the weeds and eradicating the roots?

Cut the weeds!

Little brother is sure? The Lu family is numerous, but Lu Baichuan is not alone

You can try it!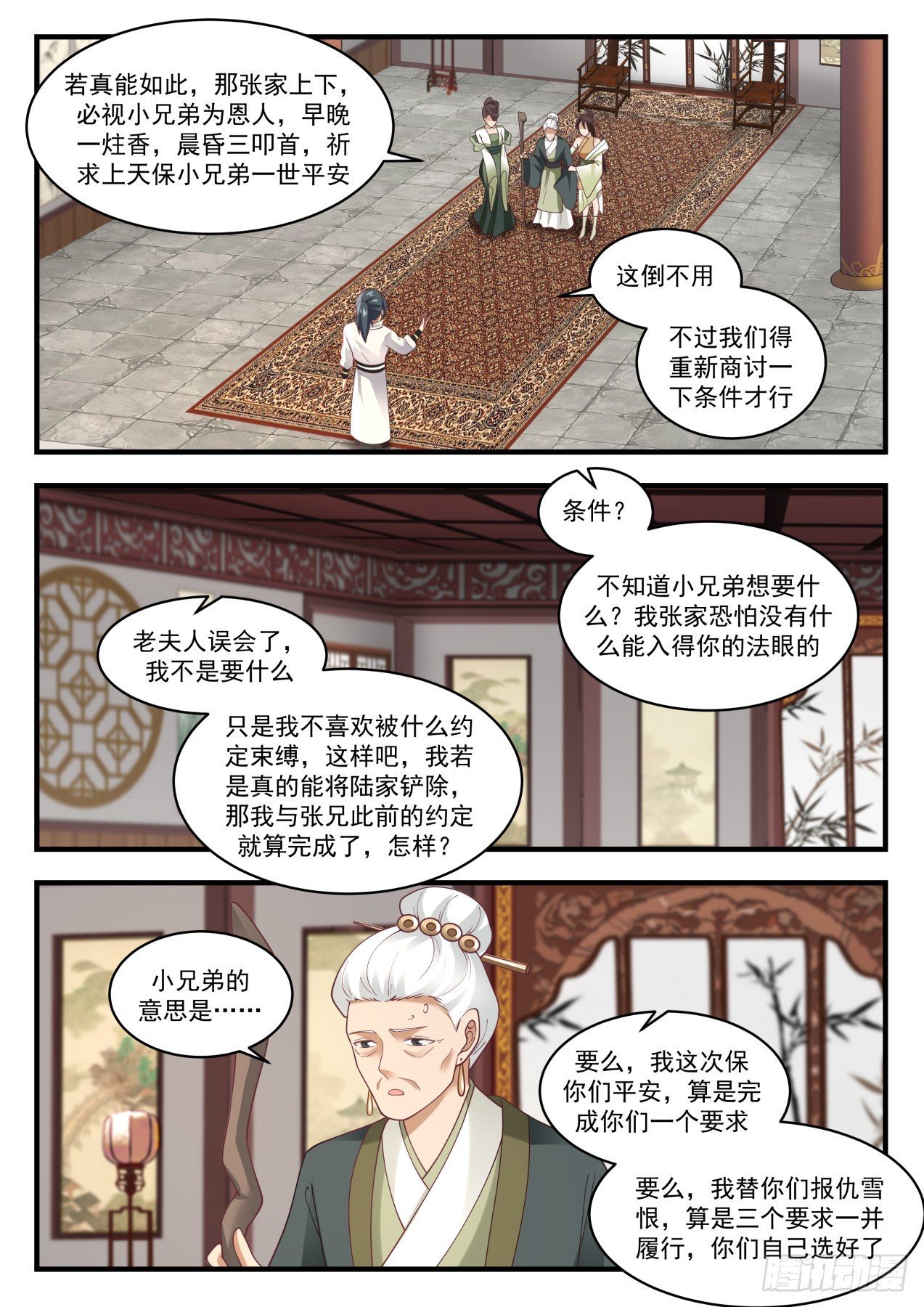 If this is the case, then the Zhang family will regard the little brother as a benefactor, one incense stick in the morning and evening, three in the morning and evening, and pray to God to keep the little brother safe forever.

That's not necessary, but we'll have to renegotiate the terms.

condition? Don't know what little brother wants? I'm afraid there is nothing in my Zhang family that can penetrate your discernment.

The old lady misunderstood, I don't want anything

It's just that I don't like to be bound by any agreement. Well, if I can really get rid of the Lu family, then my previous agreement with Brother Zhang will be completed, so what?

little brother means

Or, I will keep you safe this time, as fulfilling one of your requirements

Or, I will take revenge for you, it is considered to be fulfilled in three demands, you have chosen your own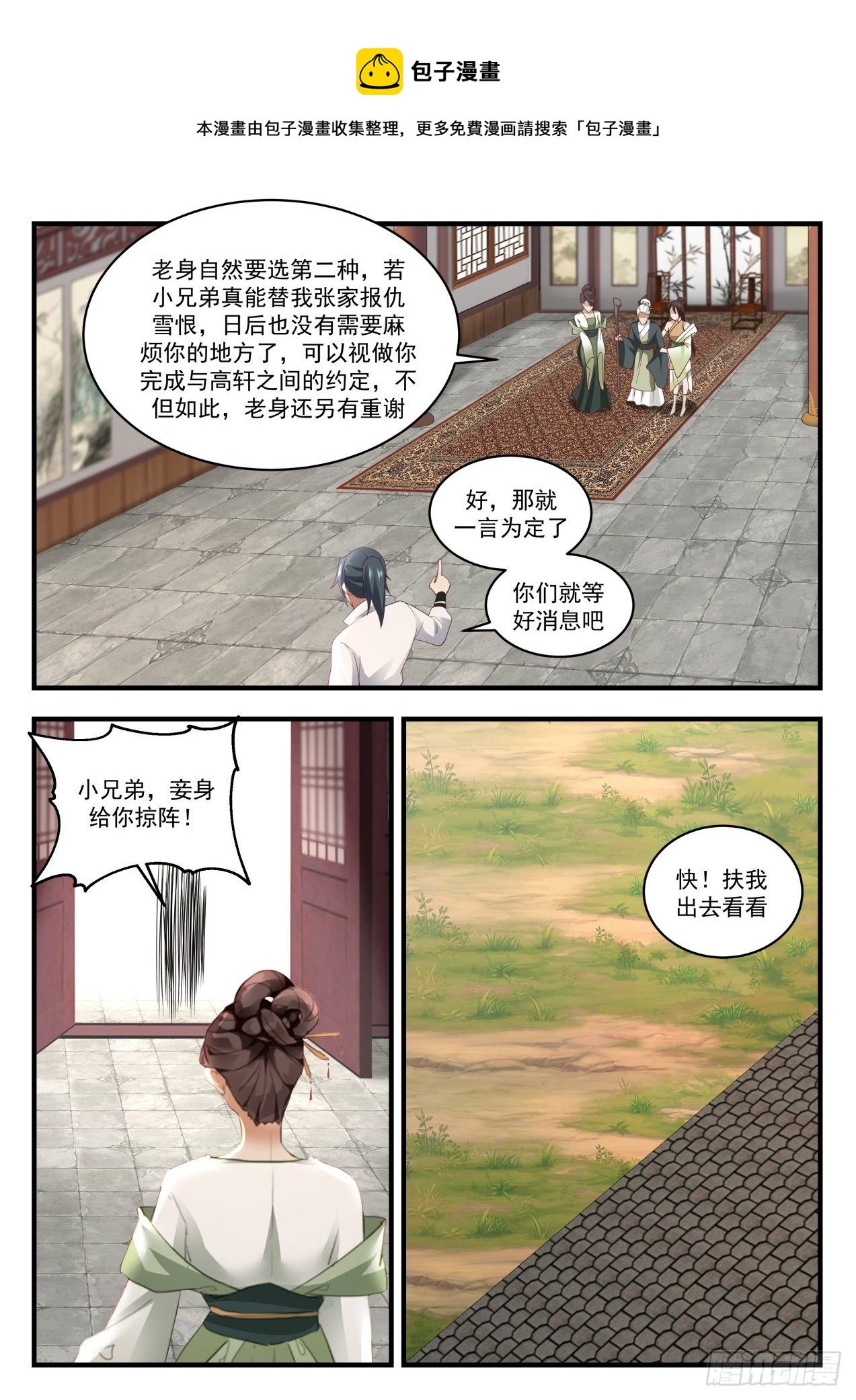 bun man book

This comic is collected and organized by Bao Ziman, for more free comics, please search "Bao Ziman"

The old man naturally chooses the second one. If the little brother can really avenge my Zhang family, there will be no need to trouble you in the future. It can be regarded as the completion of the agreement between you and Gao Xuan. Not only that, but the old man also has other important things. Thanks

Okay, then it's a deal, just wait for the good news.

Little brother, my concubine will give you a raid!

quick! help me out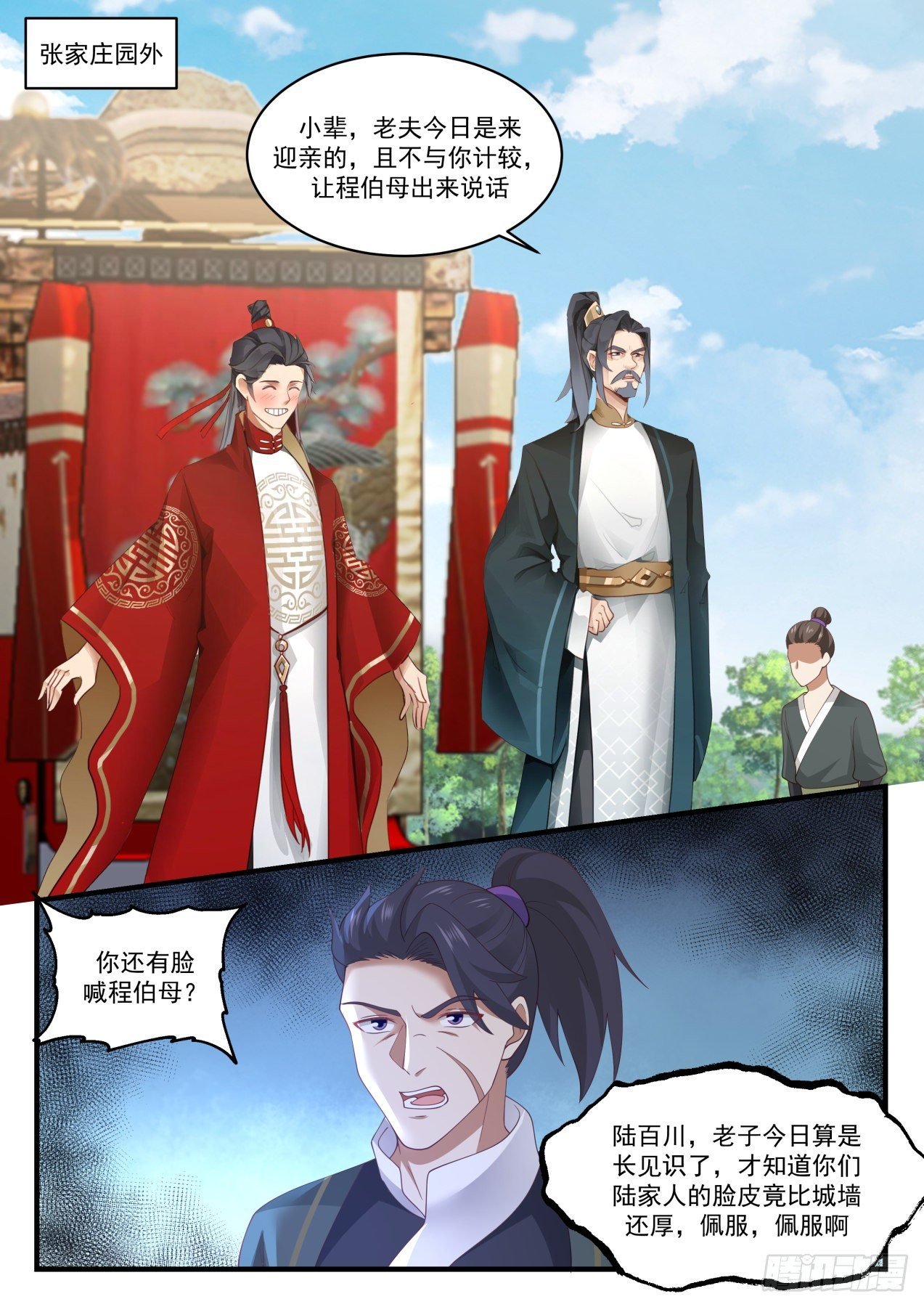 Outside Zhangjia Manor

Junior, the old man is here to welcome the relatives today, and I don't care about you and let Aunt Cheng speak out.

You still have the face to call Aunt Cheng?

Lu Baichuan, I have learned a lot today, only to know that your Lu family's skin is thicker than the city wall. I admire, admire.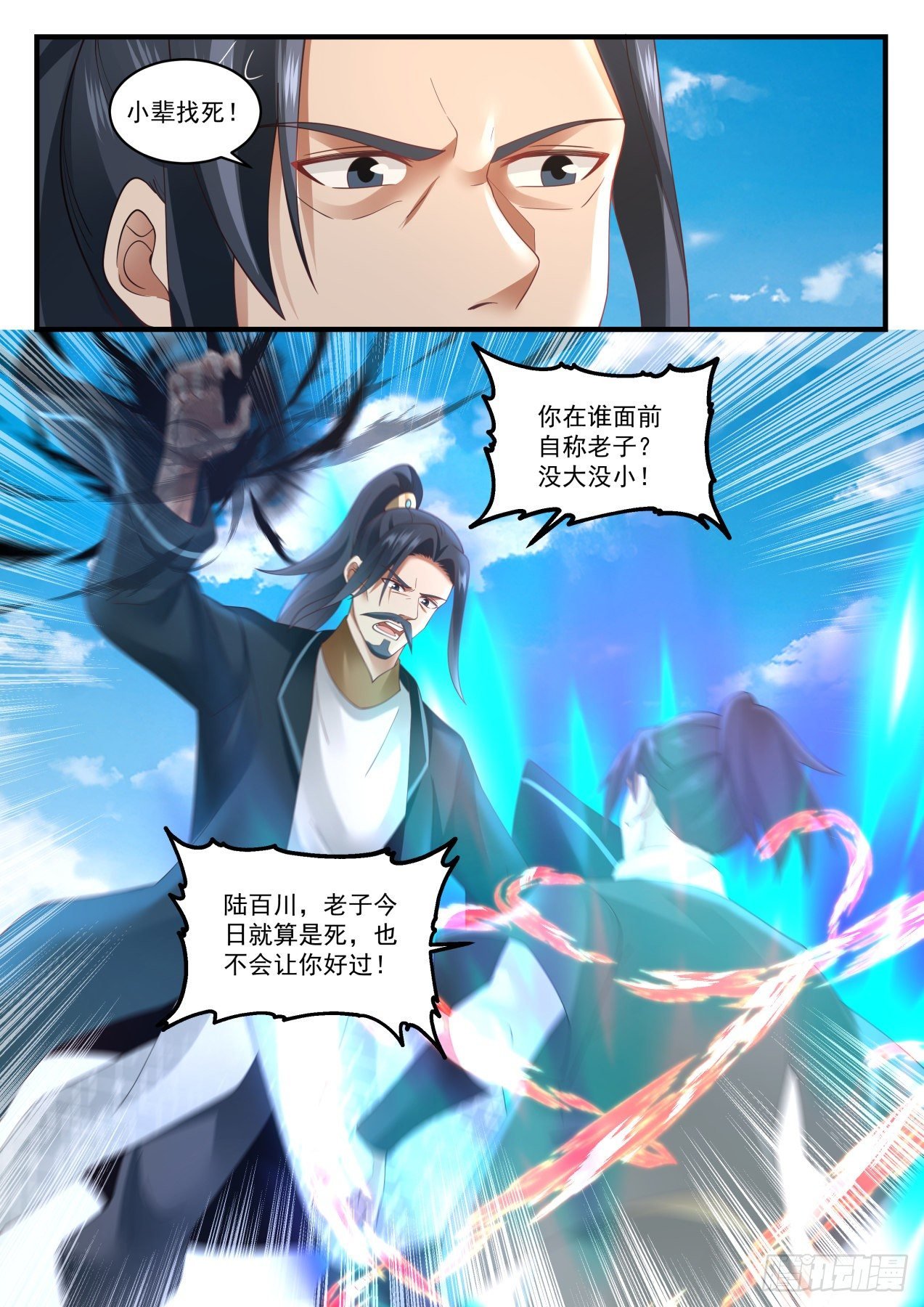 Junior looking for death!

Who are you calling yourself Laozi? so rude!

Lu Baichuan, even if I die today, it will not make you feel better!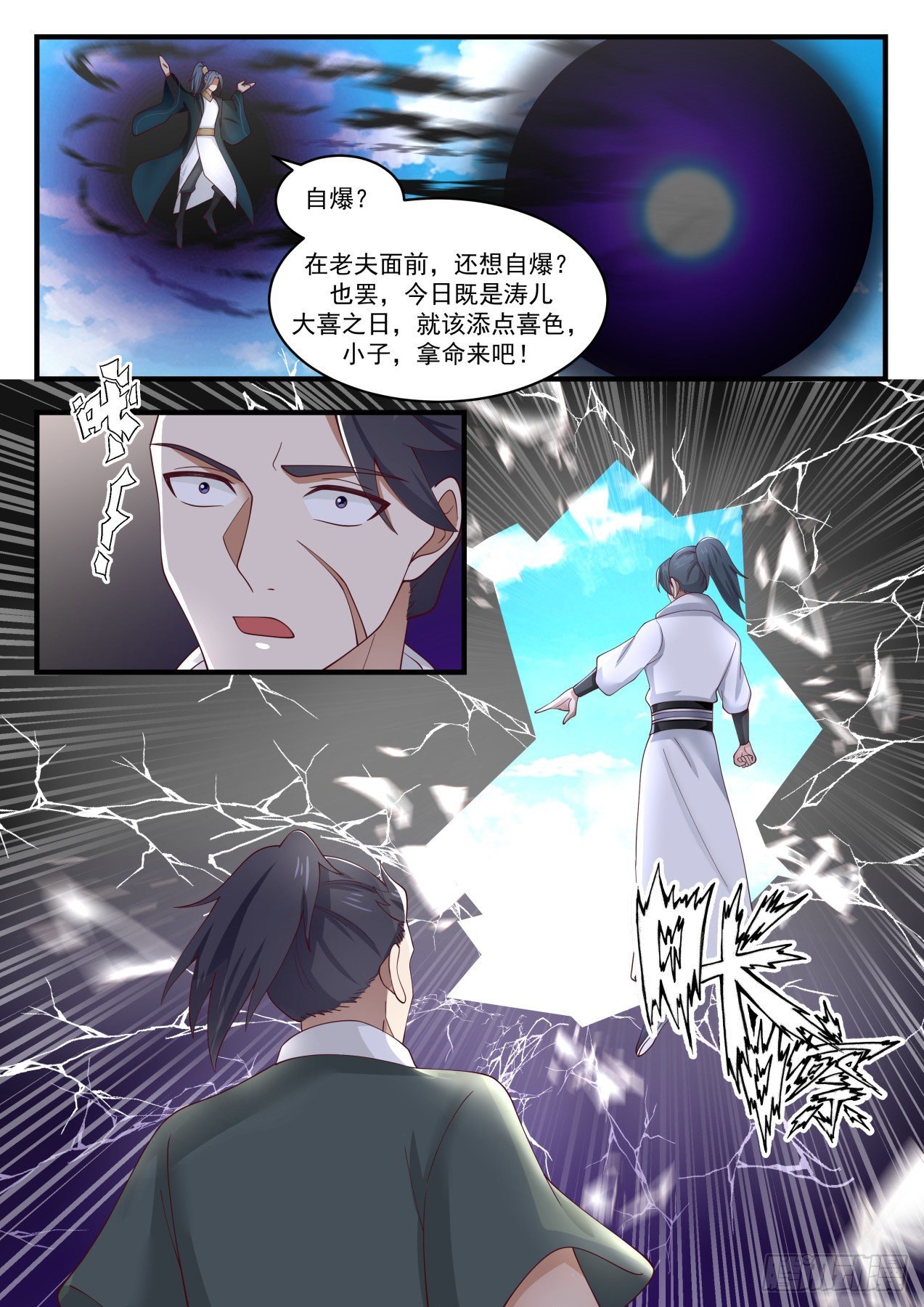 Blow up? In front of the old man, still want to explode? Anyway, since today is Tao'er's big day, it's time to add some happy boys, let's take his life!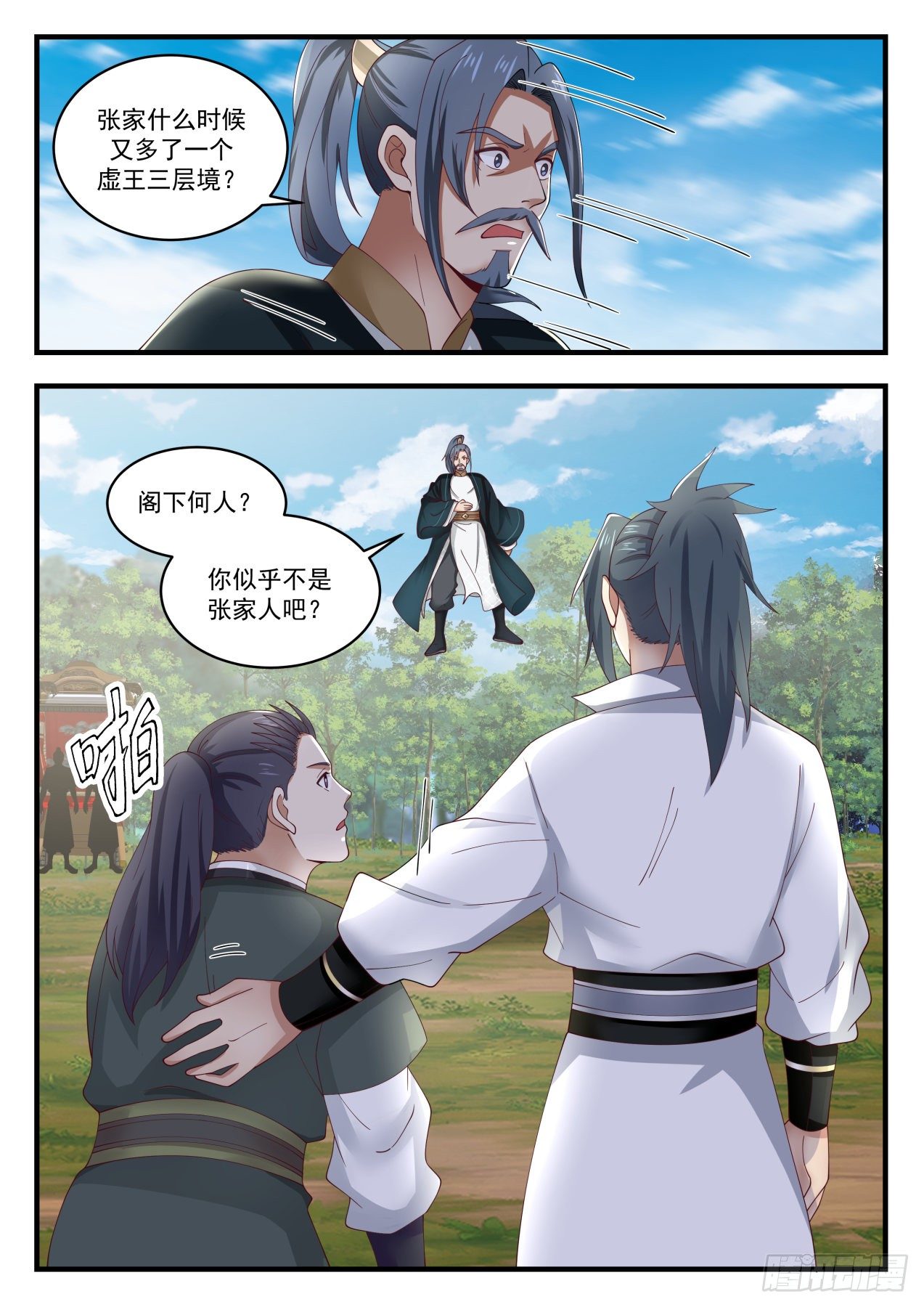 When did the Zhang family have another virtual king 3-layer?

Who are you?

You don't seem to be from the Zhang family, do you?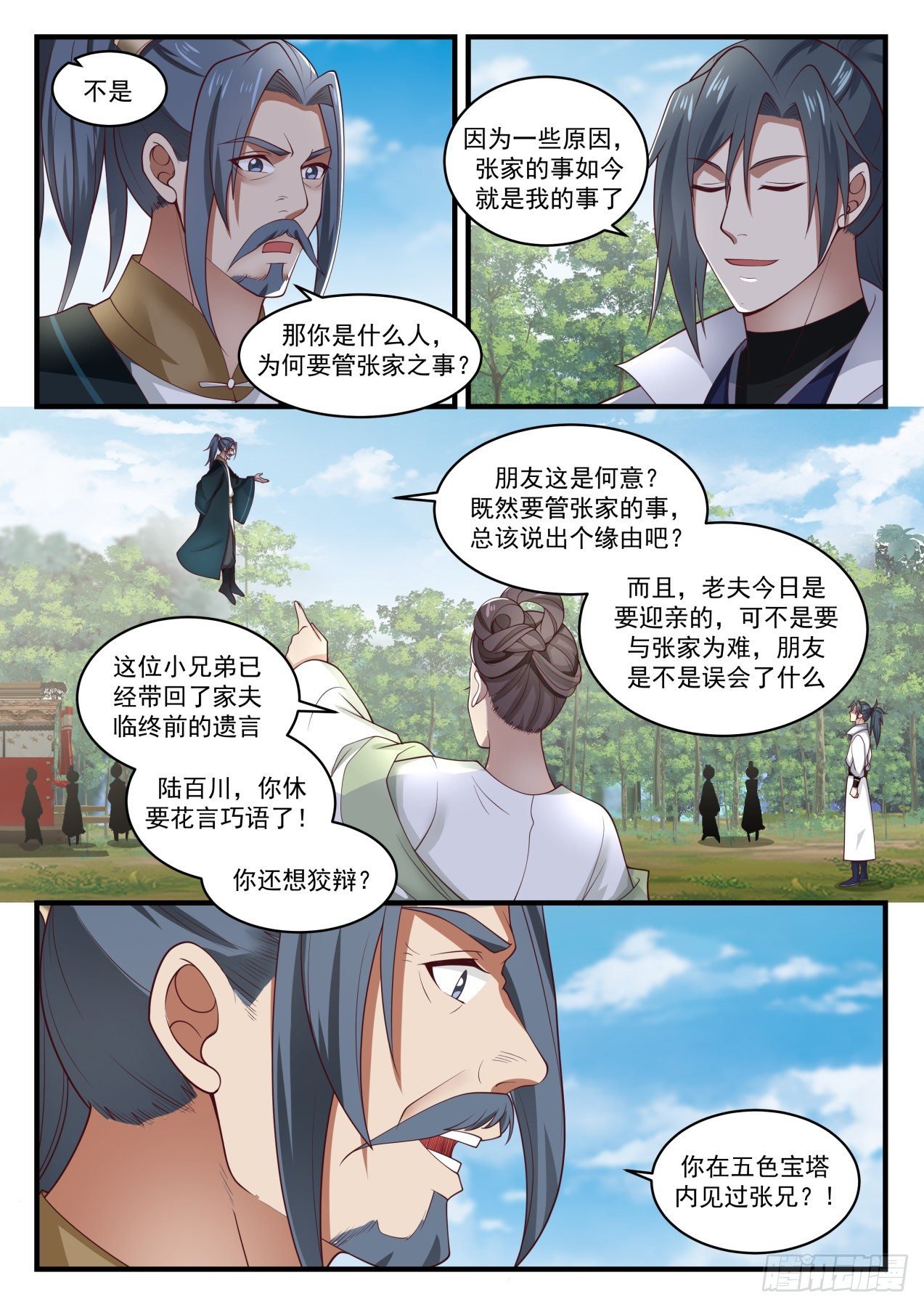 no

For some reason, the matter of the Zhang family is now mine.

Then who are you, why do you care about the Zhang family?

friend what does this mean? Since you have to take care of the Zhang family, you should give a reason, right?

Moreover, the old man is going to welcome his relatives today, not to embarrass the Zhang family. Did the friend misunderstand something?

This little brother has brought back the last words of his husband, Lu Baichuan, before he died.

Do you still want to quibble?

Have you seen Brother Zhang in the five-color pagoda? !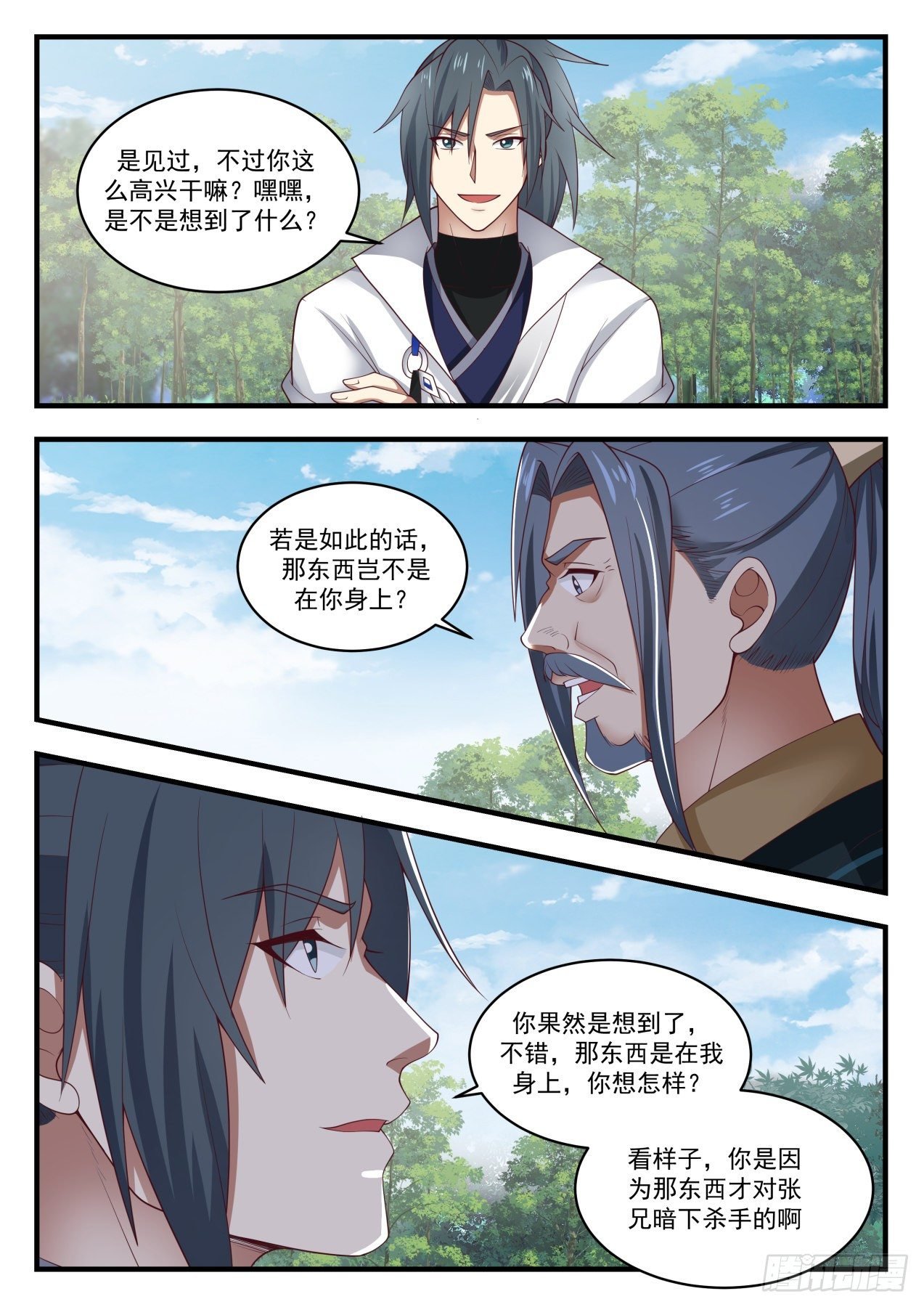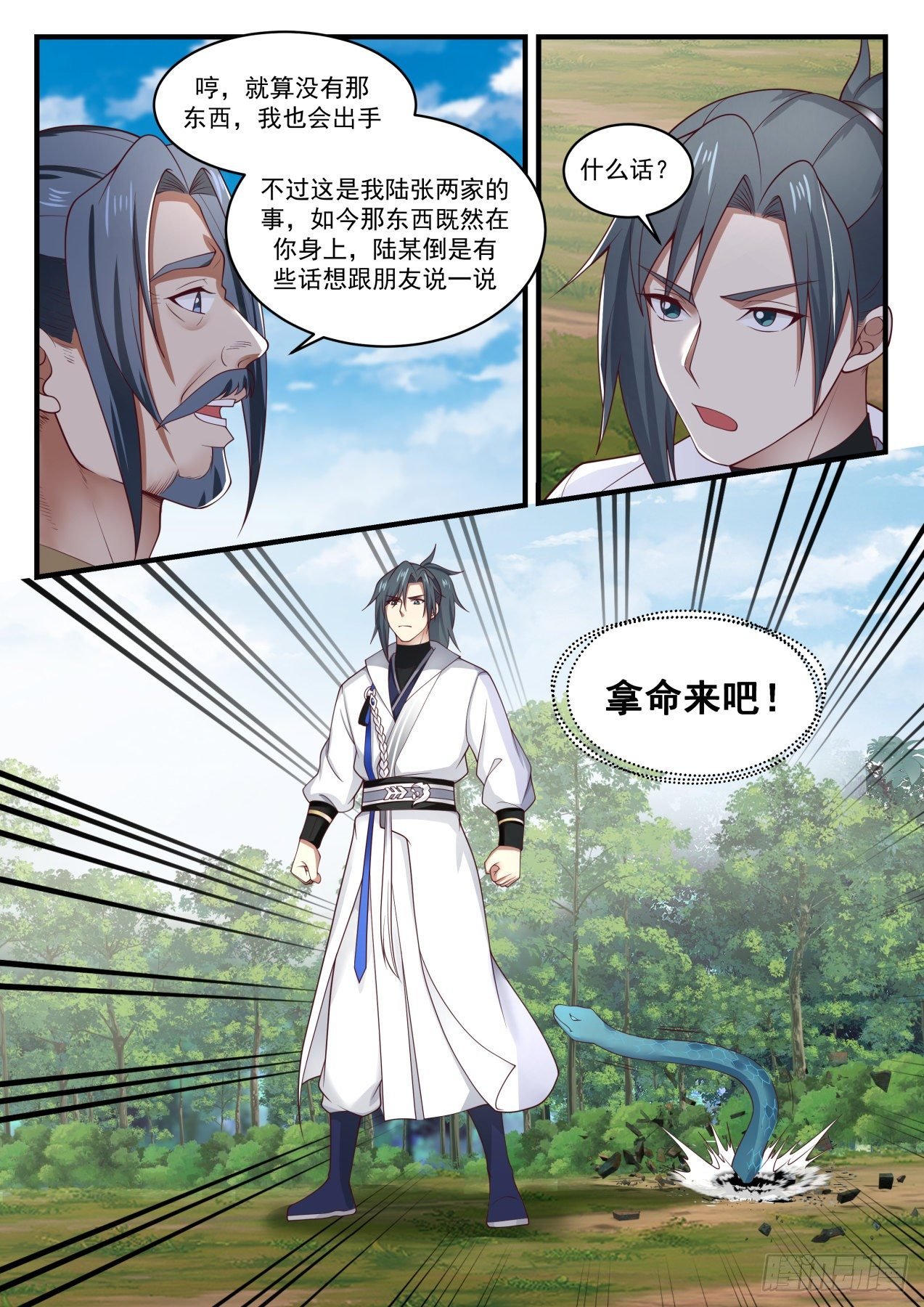 Hmph, even without that thing, I'll shoot

What words?

But this is a matter of my Lu and Zhang family. Now that that thing is on you, Lu has something to say to his friends.

Take your life!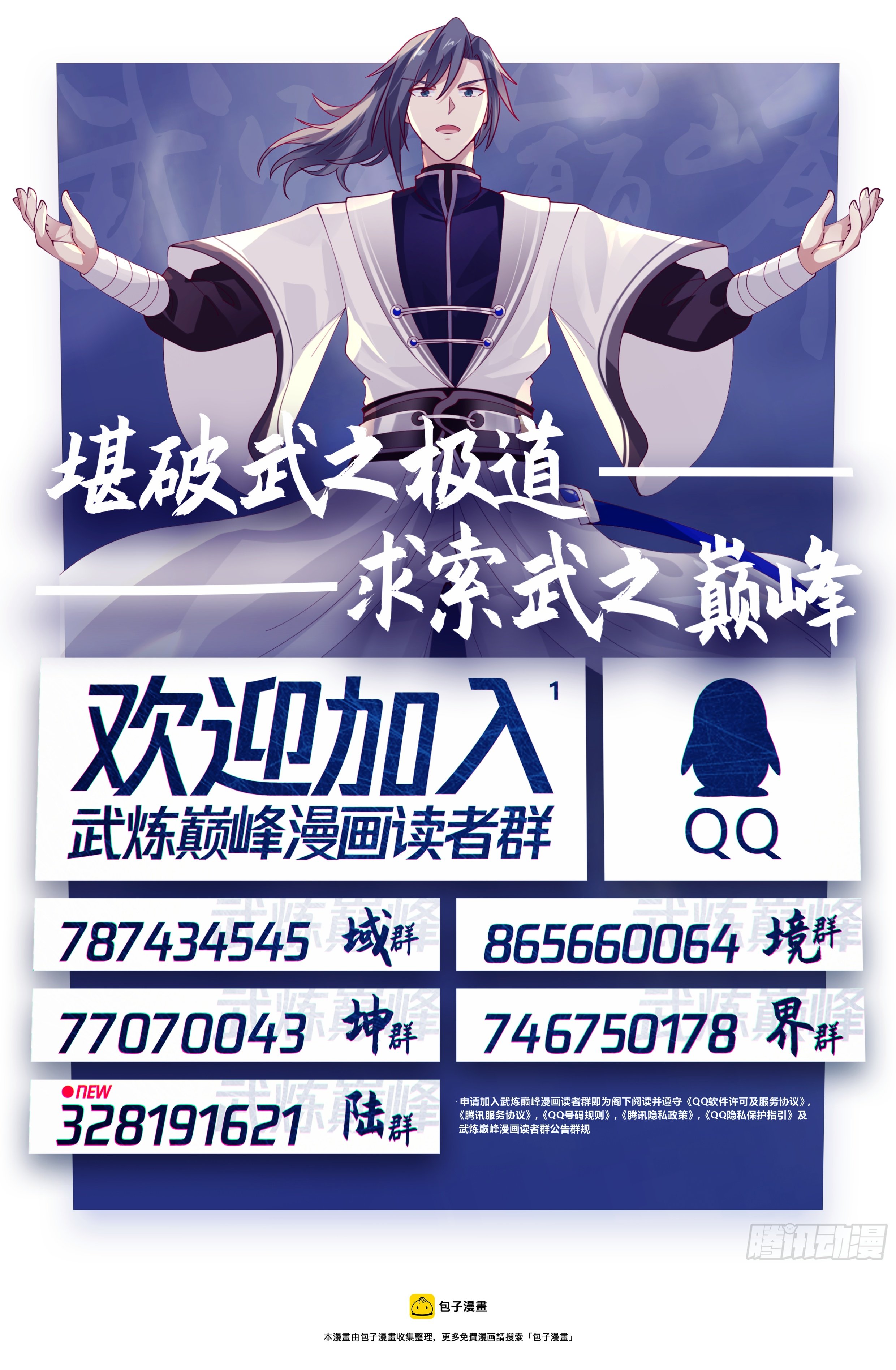 Although the old man does not want to know them in general…

But the old man didn't say anything, I'm afraid he will be looked down upon.

Magic Shadow Holy Law!