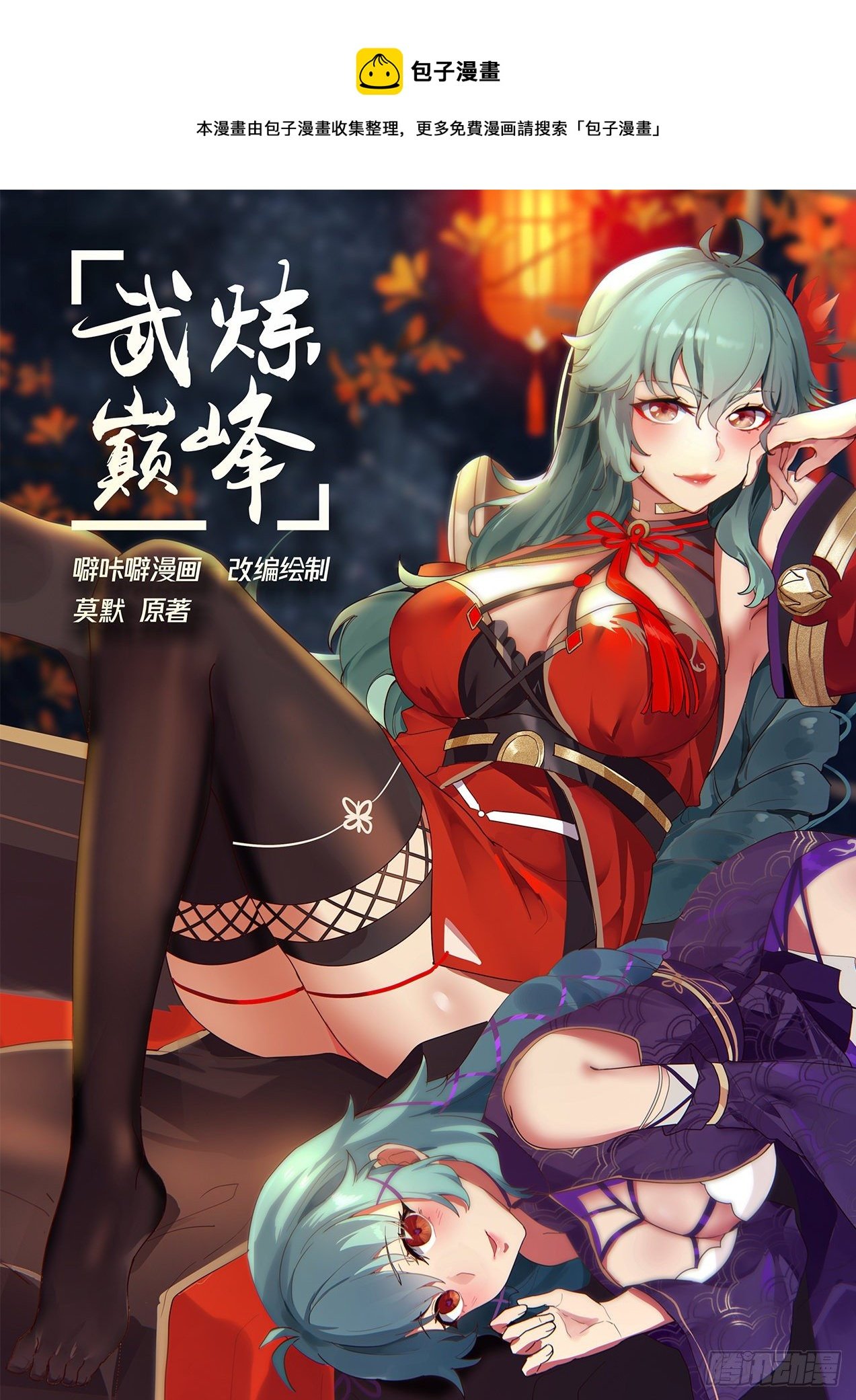 Steamed Bun Comics

This comic is collected and organized by Bao Ziman. For more free comics, please search "Bao Ziman"

Wulian Dou Feng's drunken beer cartoon Mo Mo's original work

adapted drawing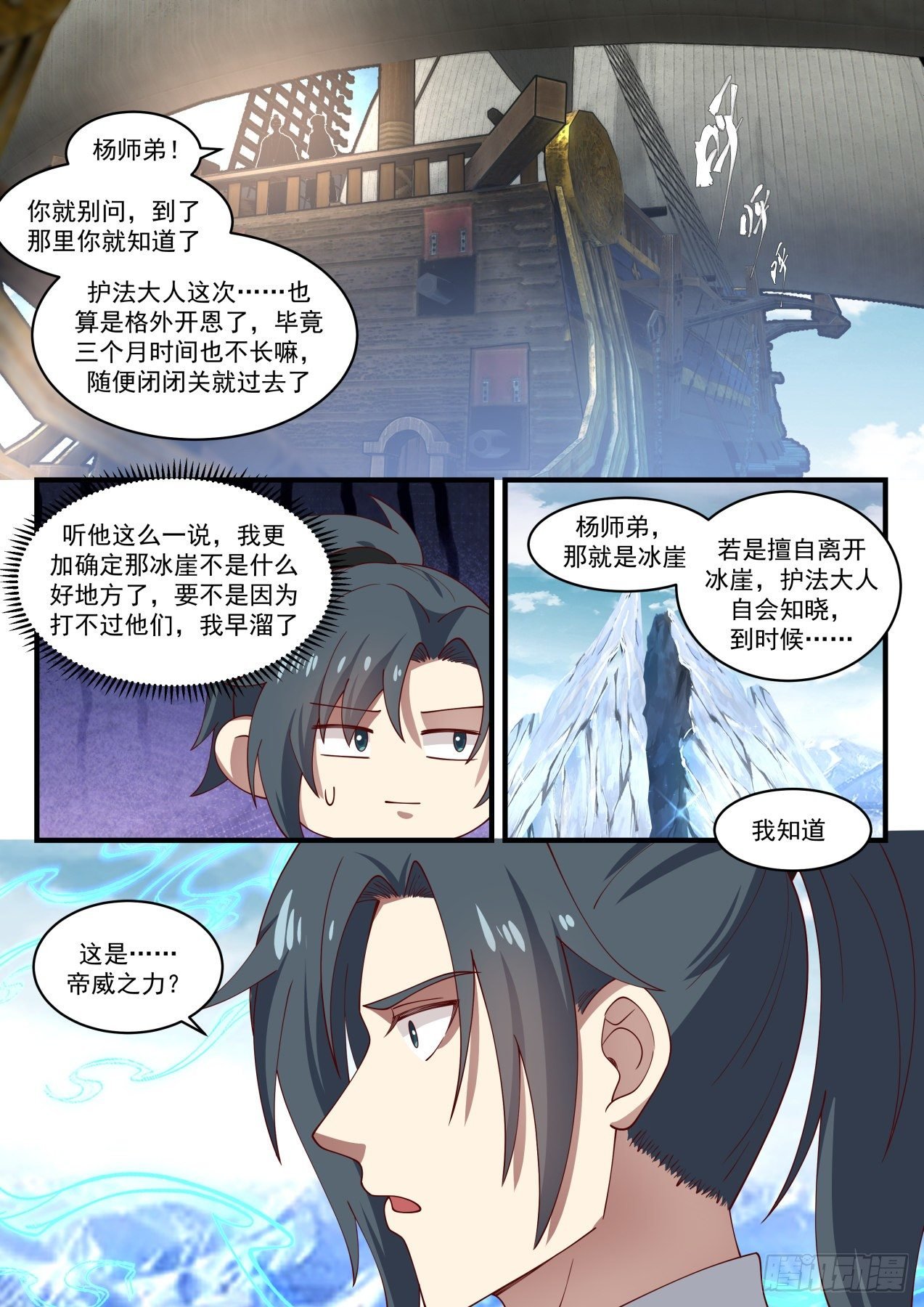 Junior Brother Yang! Don't ask, when you get there, you will know that the Dharma Protector is very kind. After all, three months is not a long time.

Hearing what he said, I am even more sure that the ice cliff is not a good place. If it wasn't for the inability to beat them, I would have slipped away.

Junior Brother Yang, that is Bingya

If you leave the ice cliff without authorization, the Dharma Protector will know, when will it be…

I know

This is… the power of Emperor Might?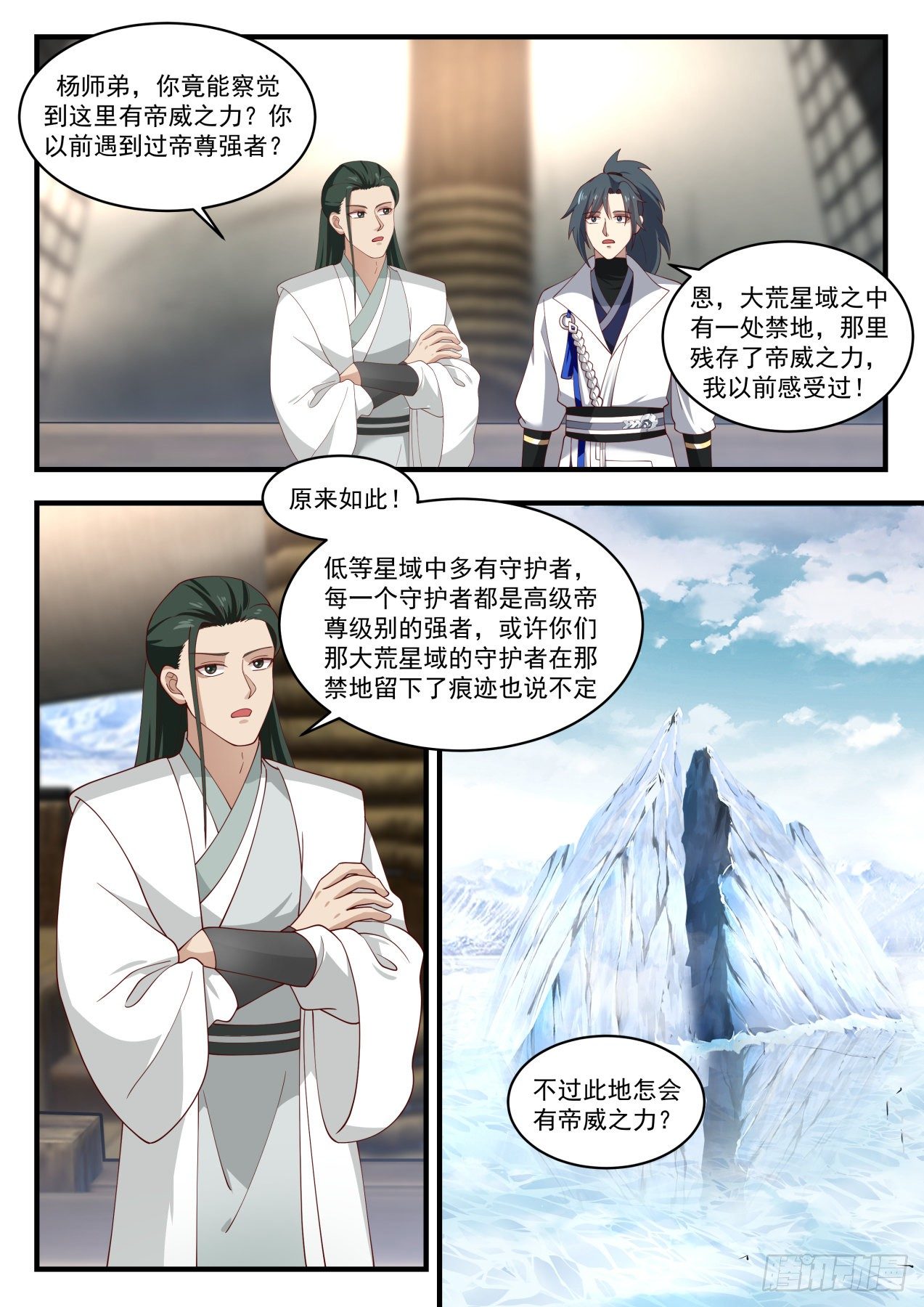 Junior Brother Yang, can you actually perceive the power of Emperor Might here? Have you met the Emperor Zun before?

Well, there is a forbidden area in the Great Desolate Star Territory, where the power of Emperor Might remains, I have felt it before!

I see! There are many guardians in the low-level star field, and each guardian is a high-level emperor-level powerhouse. Perhaps the guardian of your great star field left traces in the forbidden area.

But how can there be the power of Emperor Might here?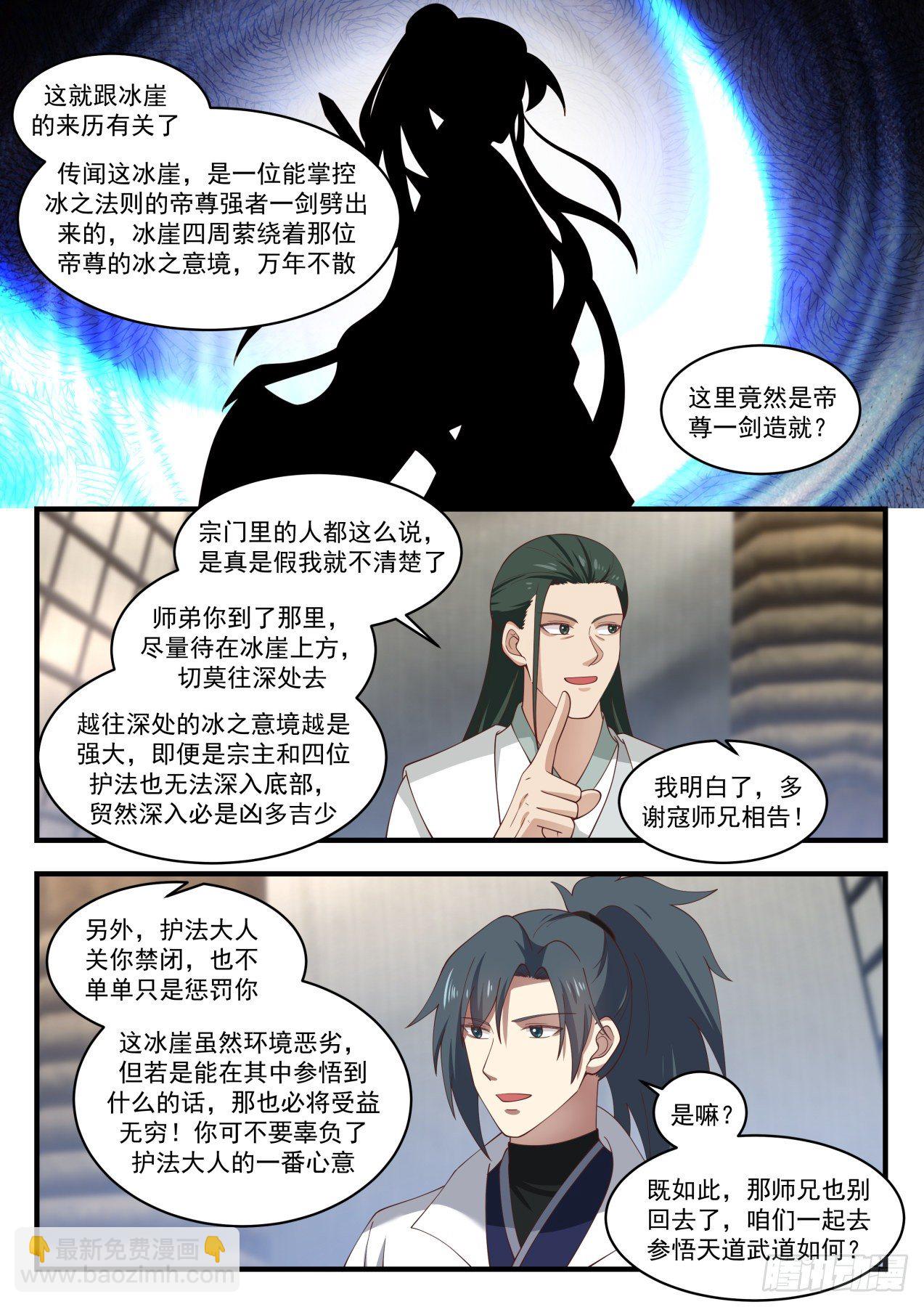 This is related to the origin of the ice cliff. It is rumored that this ice cliff was split by a powerful emperor who could control the law of ice. not scattered

It turned out to be created by Emperor Zun's sword?

Everyone in the sect is saying this is true or not. I don't know. Junior brother, when you get there, try to stay on the top of the ice cliff, and don't go deep.

The deeper the ice, the stronger the artistic conception, even the suzerain and the four guardians could not go deep into the bottom.

I understand, thank you Brother Kou for telling me!

另外,护法大人关你禁闭,也不单单只是惩罚你这冰崖虽然环境恶劣,但若是能在其中参悟到什么的话,那也必将受益无穷!你可不要辜负了护法大人的一番心意

是嘛?既如此,那师兄也别回去了,咱们一起去参悟天道武道如何?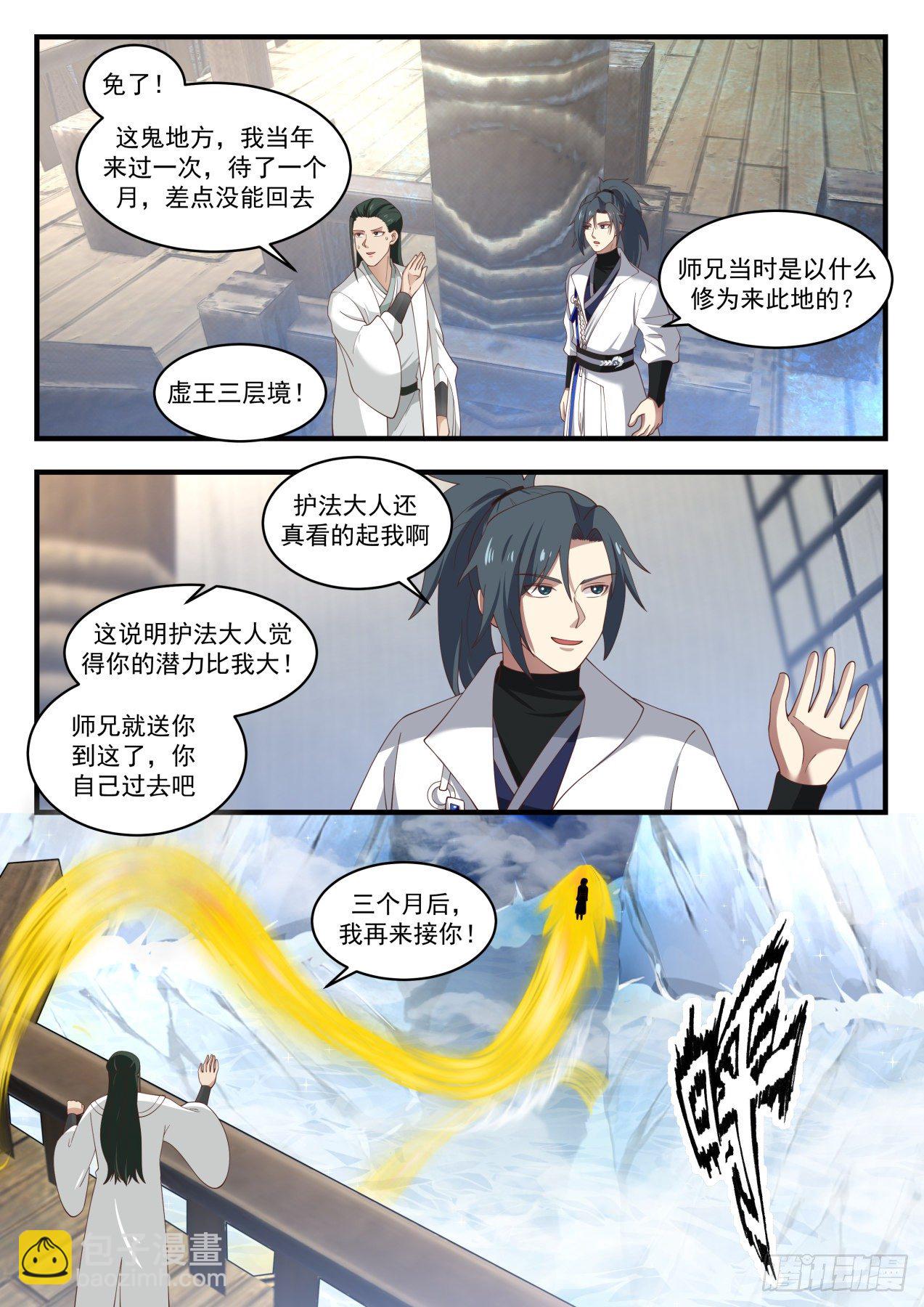 免了!这鬼地方,我当年来过一次,待了一个月,差点没能回去

师兄当时是以什么修为来此地的?

虚王三层境!

护法大人还真看的起我啊

这说明护法大人觉得你的潜力比我大!师兄就送你到这了,你自己过去吧

三个月后,我再来接你!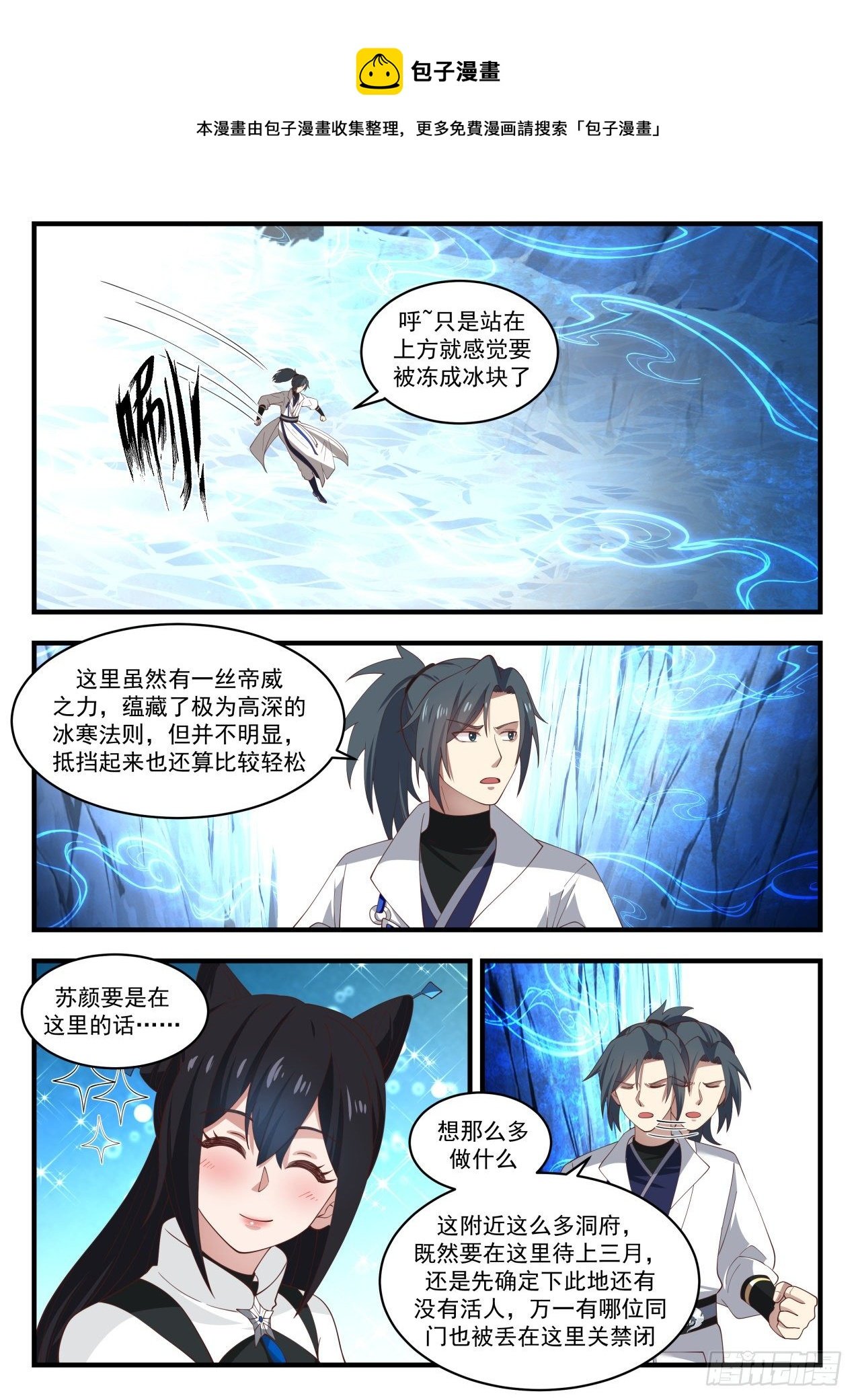 包子漫書

本漫畫由包子漫收集整理,更多免费漫画请搜索「包子漫」

呼"只是站在上方就感觉要被冻成冰块了

这里虽然有一丝帝威之力,蕴藏了极为高深的冰寒法则,但并不明显,抵挡起来也还算比较轻松

苏颜要是在这里的话?….

想那么多做什么这附近这么多洞府,既然要在这里待上三月还是先确定下此地还有没有活人,万一有哪位同门也被丢在这里关禁闭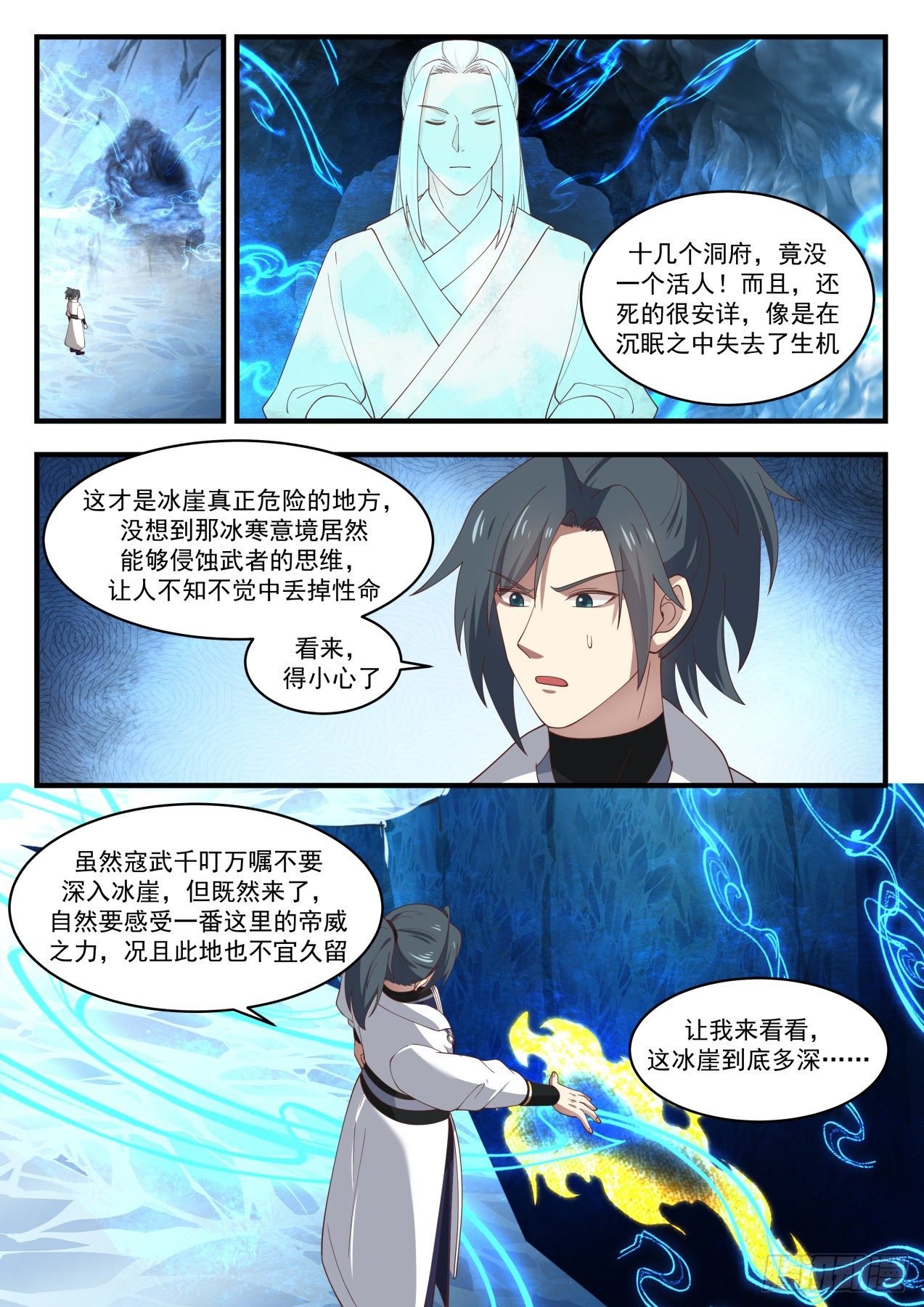 十几个洞府,竟没个活人!而且,还死的很安详,像是在沉眠之中失去了生机

这才是冰崖真正危险的地方,没想到那冰寒意境居然能够侵蚀武者的思维,让人不知不觉中丢掉性命

看来,得小心了

虽然寇武千叮万不要深入冰崖,但既然来了,自然要感受一番这里的帝威之力,况且此地也不宜久留

让我来看看,这冰崖到底多深·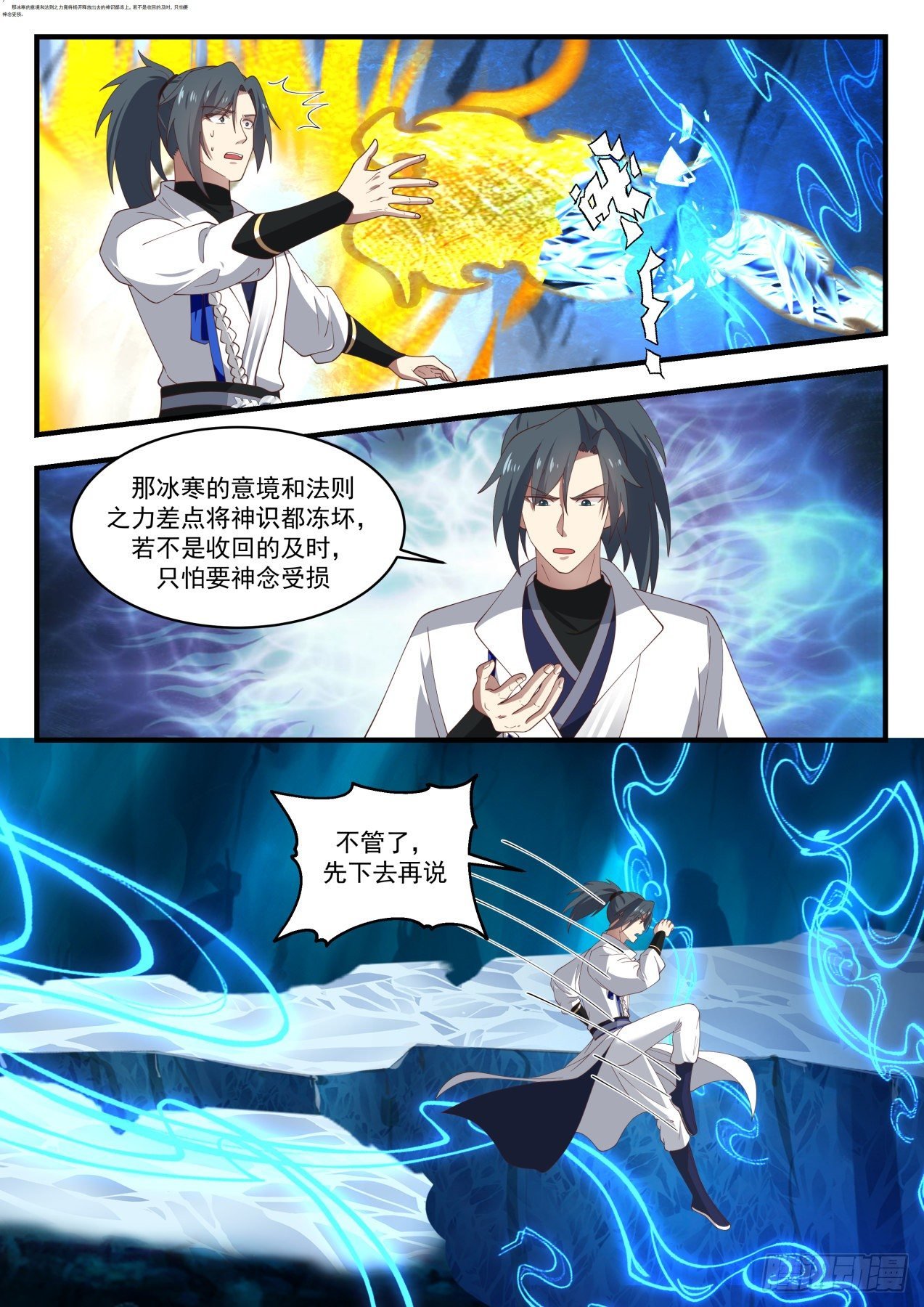 那冰寒的意境和法则之力差点将神识都冻坏,若不是收回的及时,只怕要神念受损

不管了,先下去再说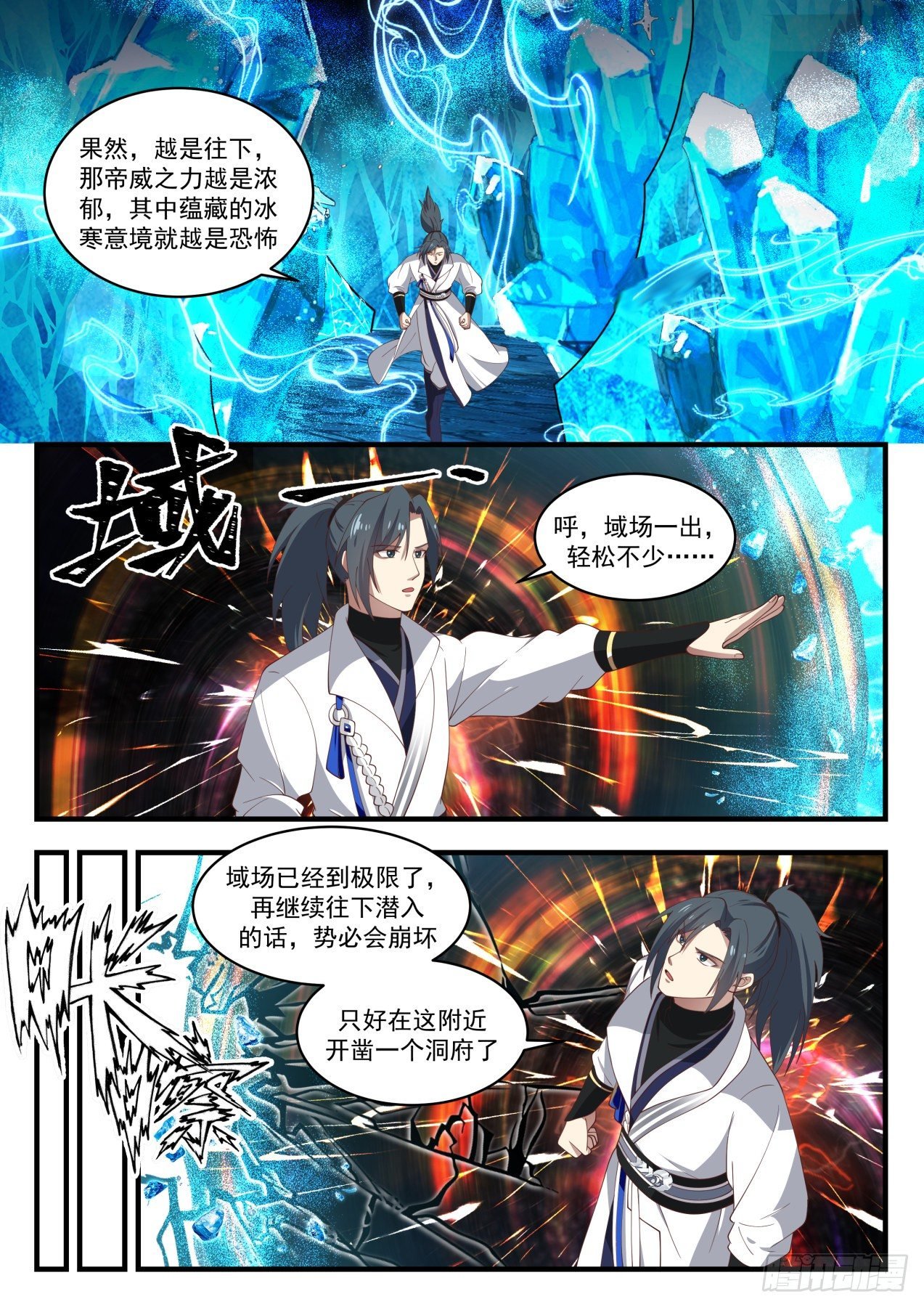 果然,越是往下,那帝威之力越是浓郁,其中蕴藏的冰寒意境就越是恐怖

呼,域场一出,轻松不少?…

域场已经到极限了,再继续往下潜入的话,势必会崩坏

只好在这附近开凿一个洞府了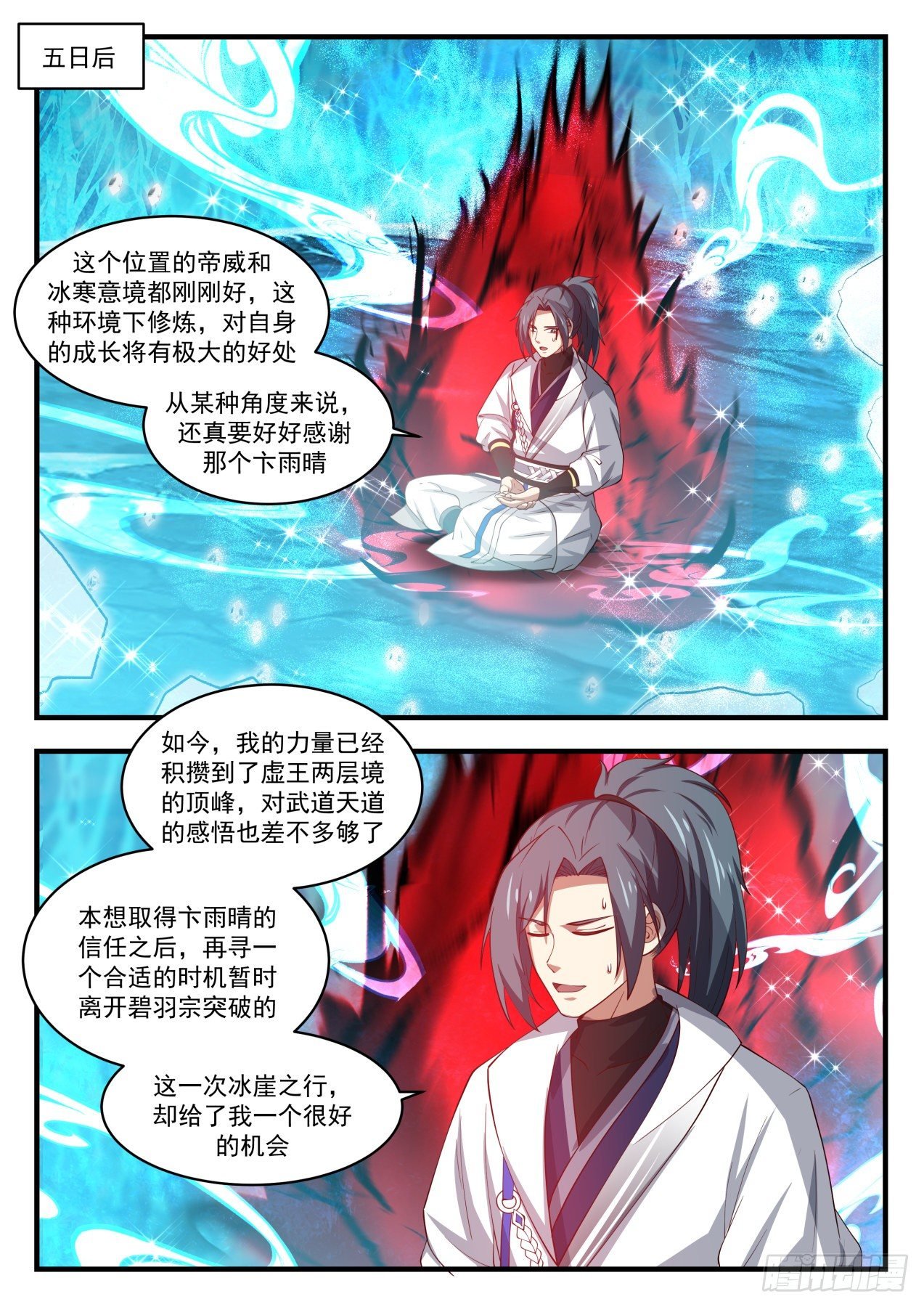 五日后

这个位置的帝威和冰寒意境都刚刚好,这种环境下修炼,对自身的成长将有极大的好处

从某种角度来说还真要好好感谢那个卡雨晴

如今,我的力量已经积到了虚王两层境的顶峰,对武道天道的感悟也差不多够了

本想取得卡雨晴的信任之后,再寻一个合适的时机暂时离开碧羽宗突破的

这一次冰崖之行,却给了我一个很好的机会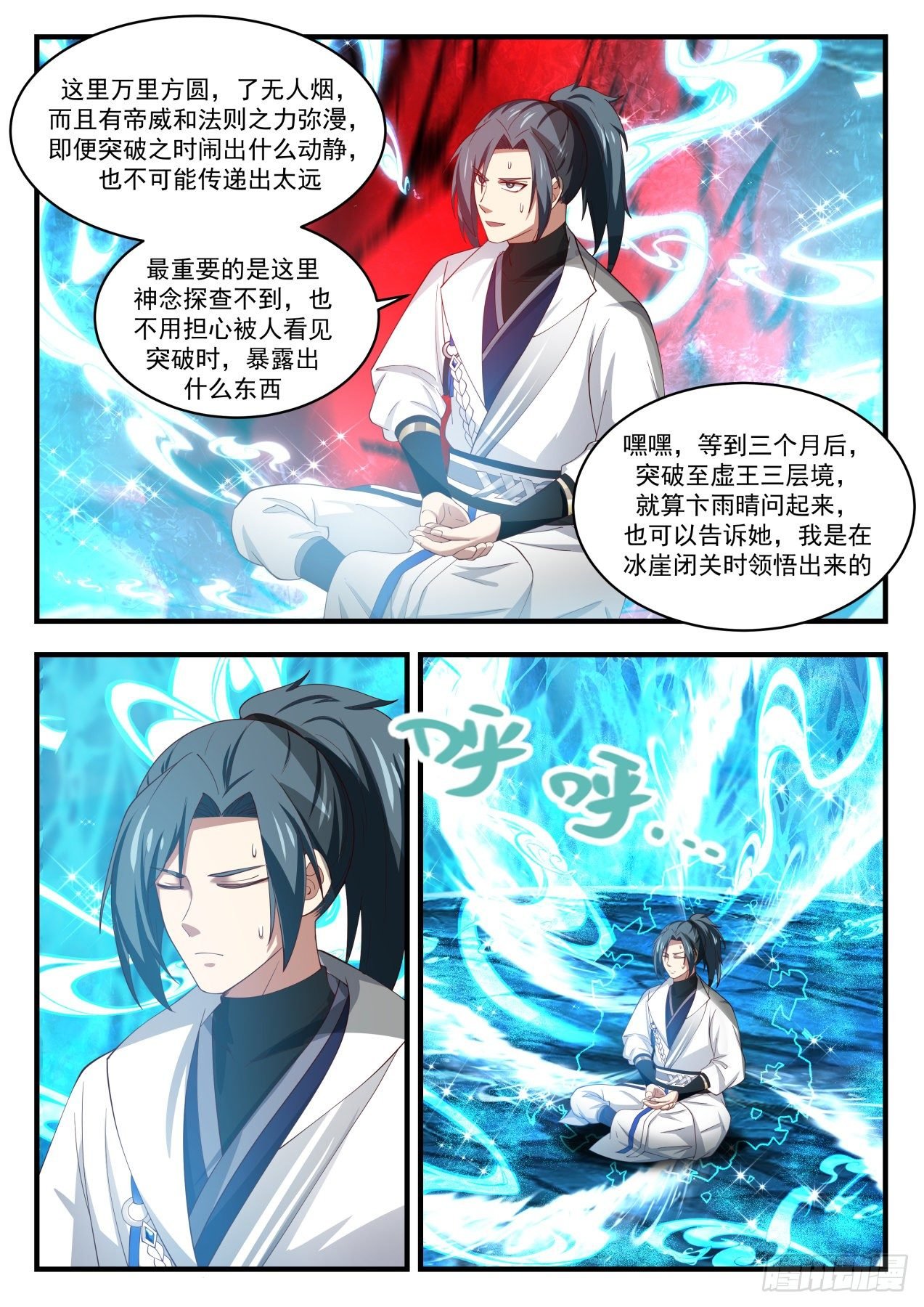 There are thousands of miles around here, there is no one inhabited, and the power of the emperor and the law pervades, even if there is any movement when the breakthrough occurs, it cannot be transmitted too far.

The most important thing is that the spiritual sense cannot be detected here, and there is no need to worry about what will be exposed when someone sees a breakthrough.

Hehe, wait until three months later, and break through to the third level of the virtual king, even if Ka Yuqing asks, you can tell her that I realized it when I was in retreat at the ice cliff.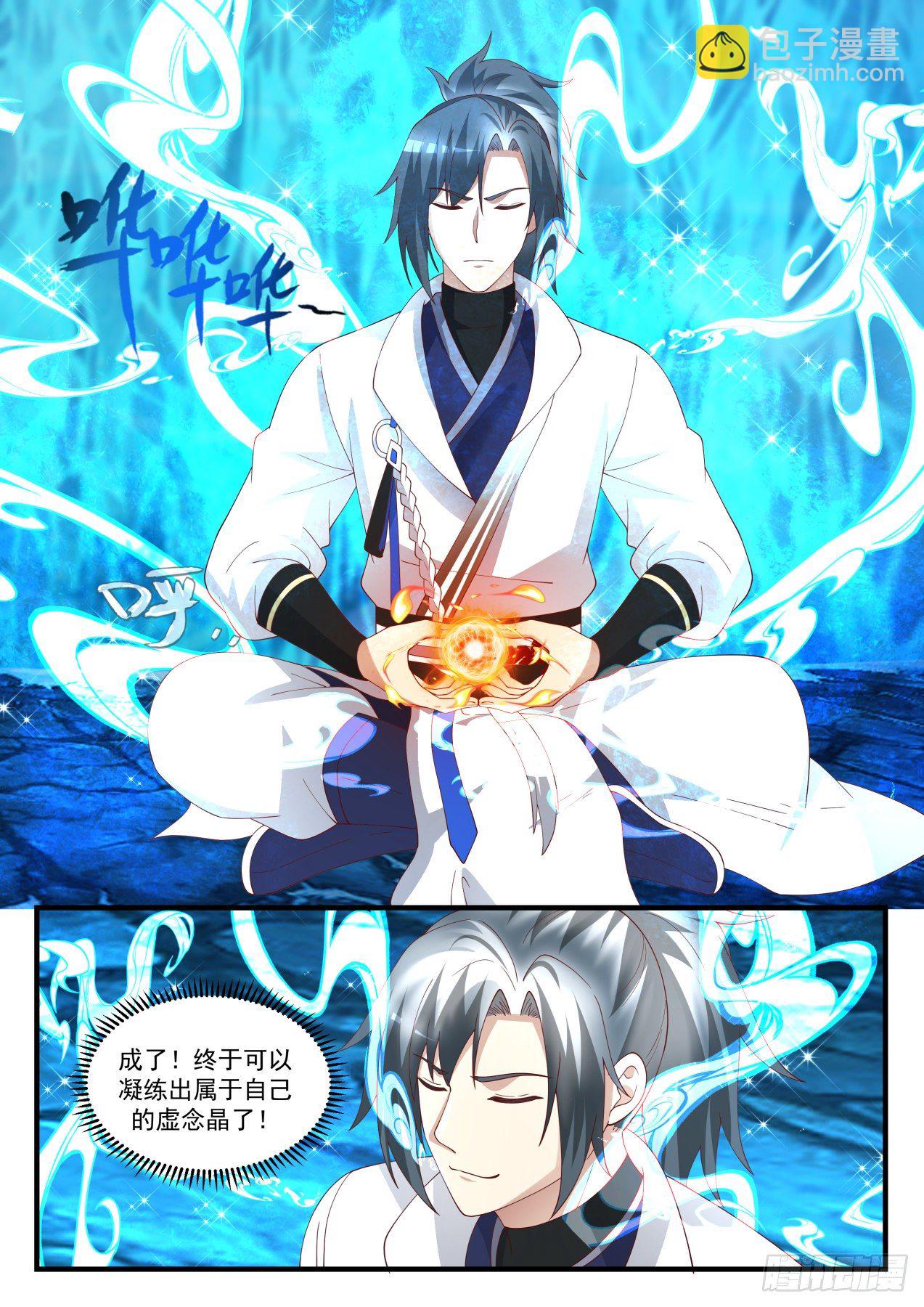 Steamed Bun

This comic is collected and organized by Bao Ziman. For more free comics, please search "Bao Ziman"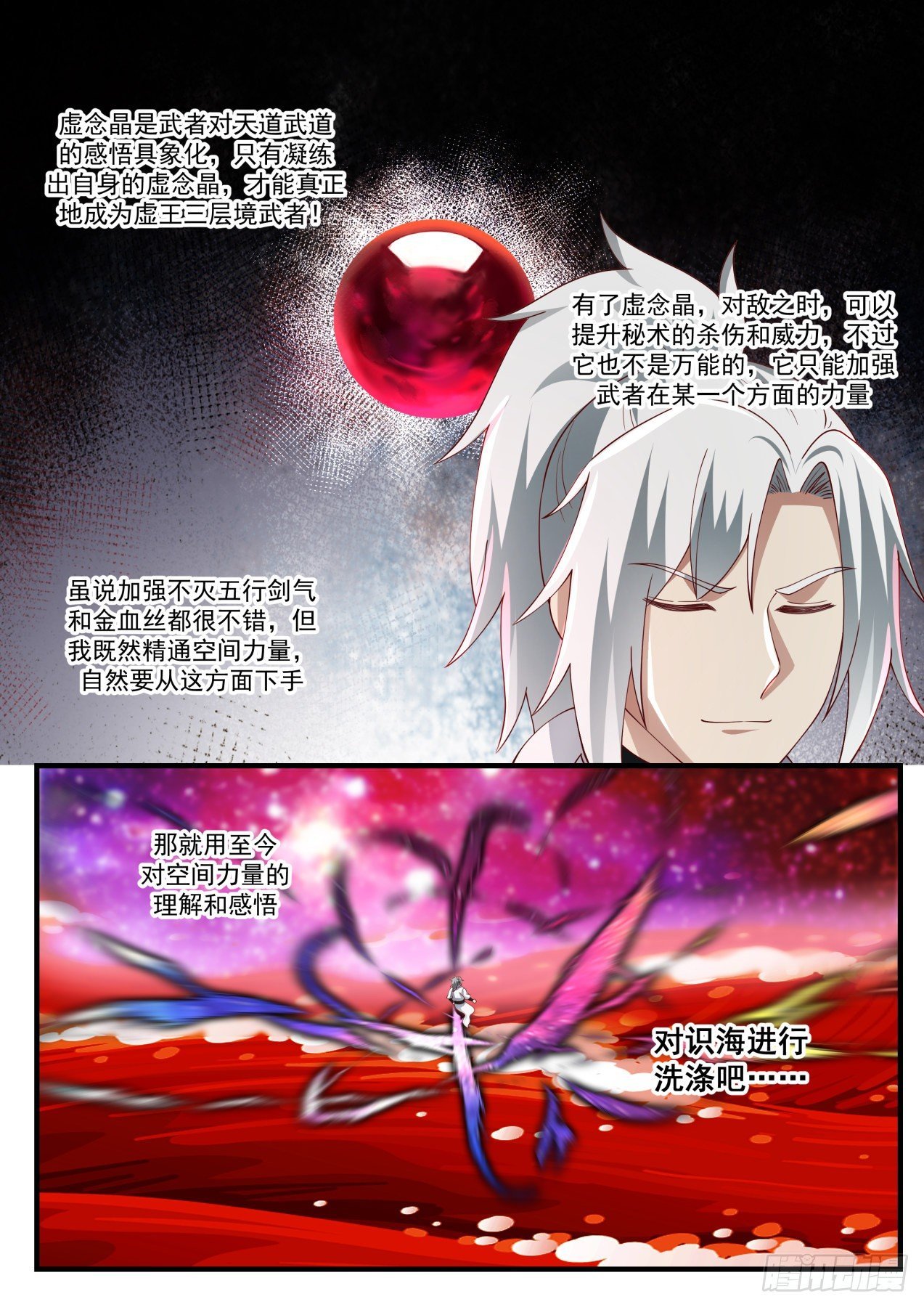 The virtual thought crystal is the realization of the martial artist's perception of the heavenly way

can truly be martial

With the Void Mind Crystal, when facing the enemy, it can increase the lethality and power of the secret technique.

Although it is good to strengthen the Indestructible Five Elements Sword Qi and Golden Blood Thread, but since I am proficient in space power, I naturally have to start from this aspect.

Then use it to make the understanding and perception of the power of space

Let's wash the sea of ​​consciousness