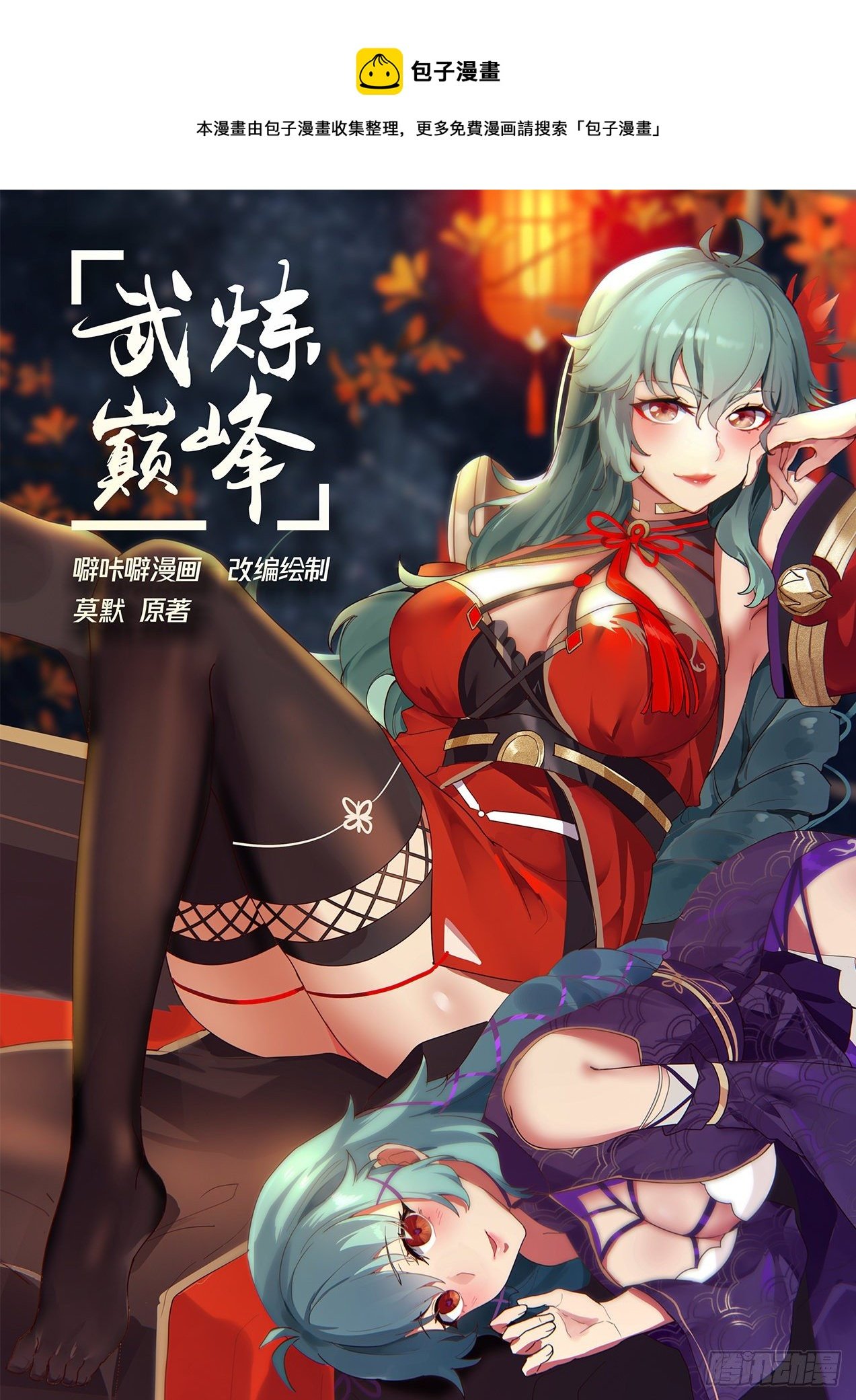 Steamed Bun Comics

This comic is collected and organized by Bao Ziman. For more free comics, please search "Bao Ziman"

Wulian Dou Feng's drunken beer cartoon Mo Mo's original work

adapted drawing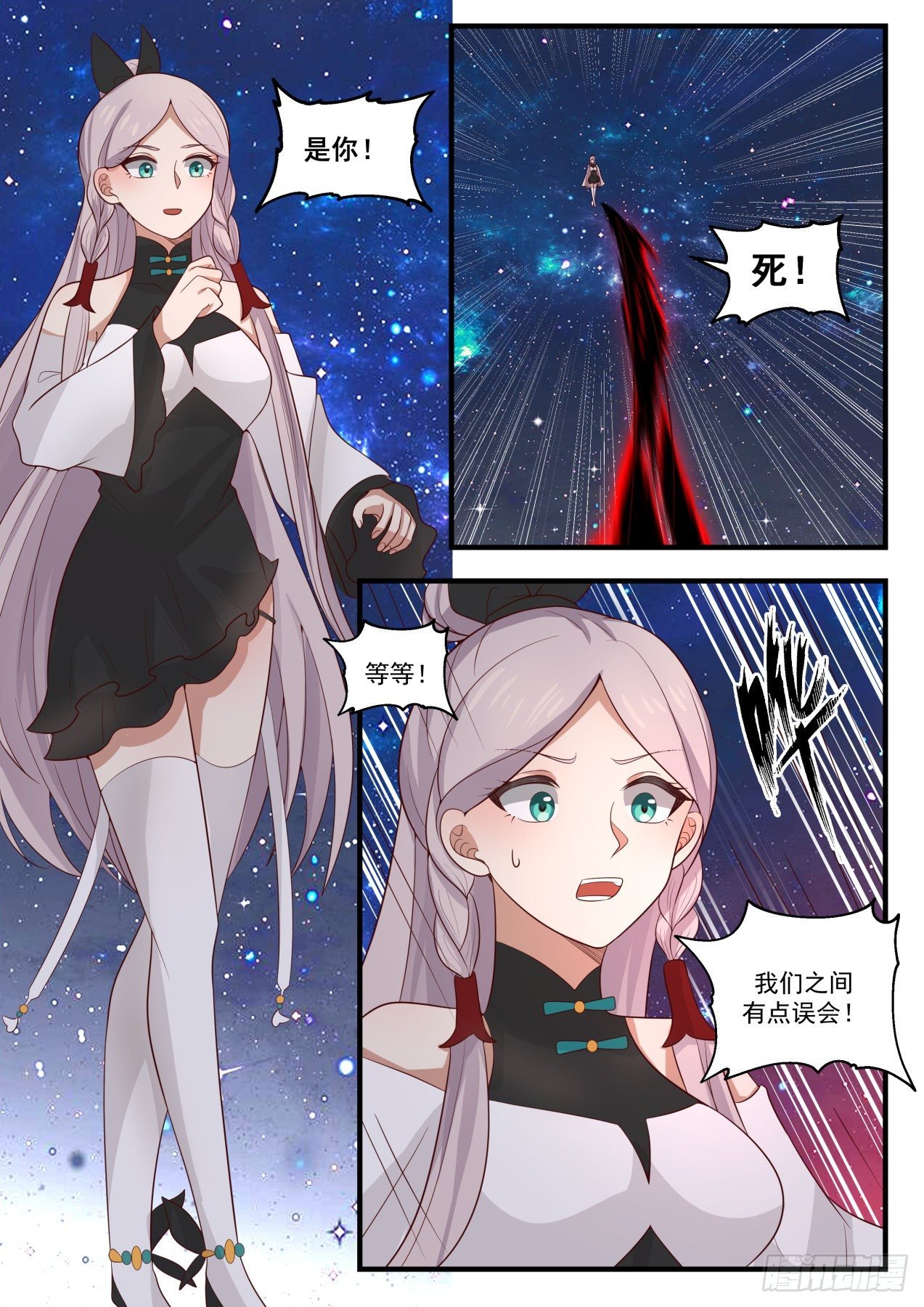 It's you!

die!

and many more!

There was a misunderstanding between us!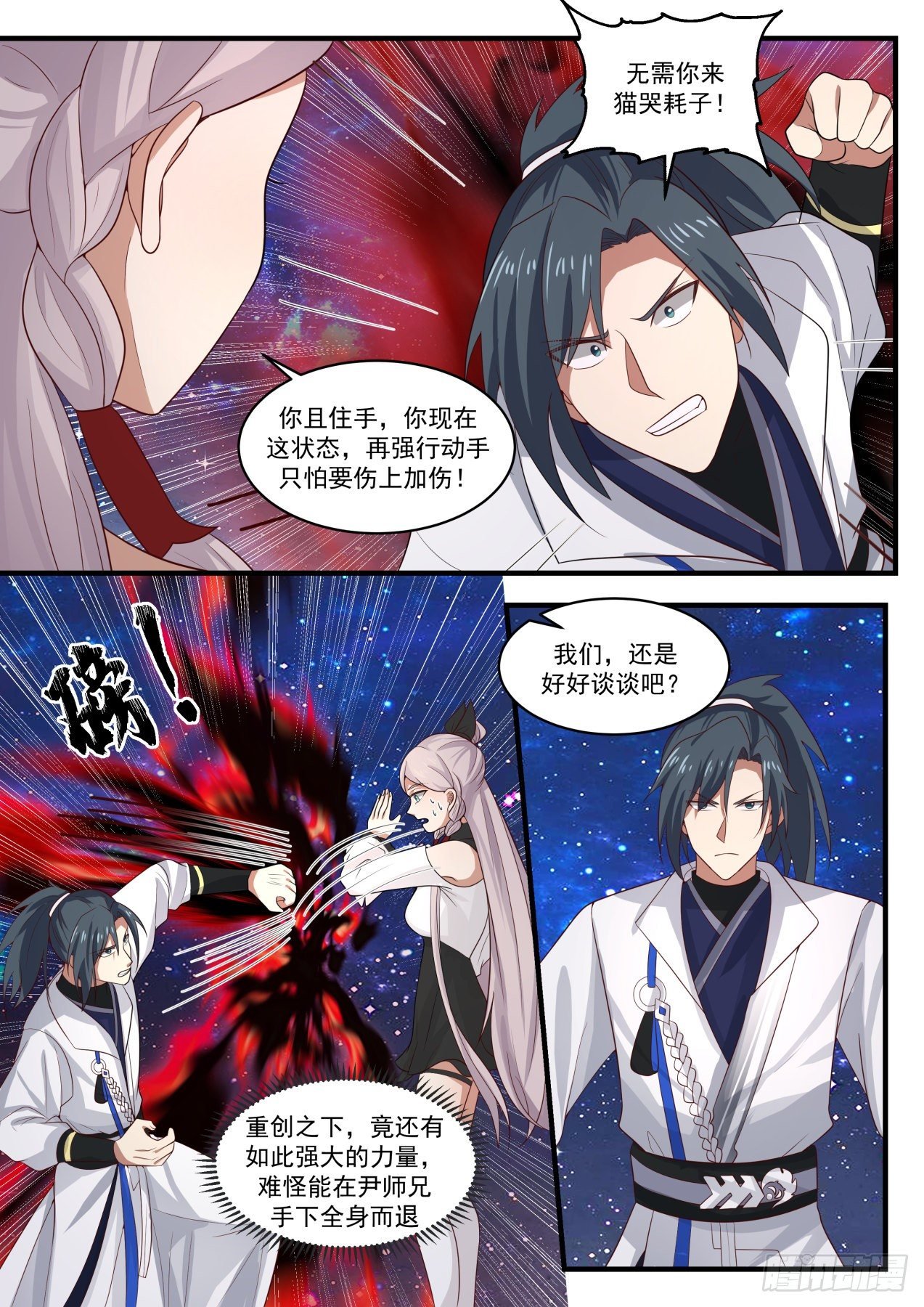 There is no need for you to come to the cat and cry the mouse!

Stop it, you are in this state, and if you try harder, you will only get hurt!

Let's have a good talk, shall we?

Under the heavy damage, there is still such a powerful force, no wonder he was able to retreat under the hands of Senior Brother Yin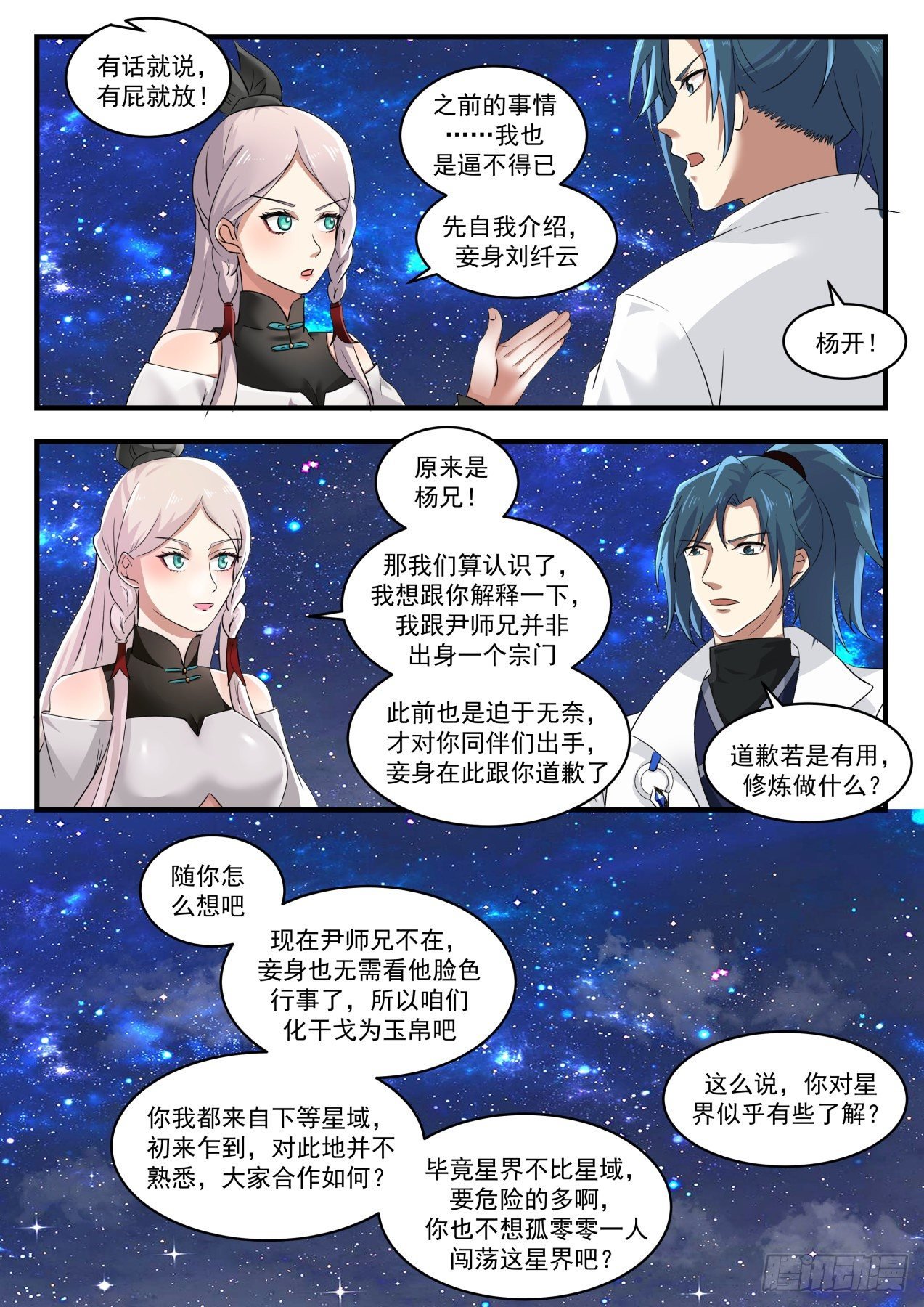 If you have something to say, just let it go!

What happened before?…I was forced to introduce myself first, concubine Liu Xianyun

Yang Kai!

It turned out to be Brother Yang! Then we know each other. I want to explain to you that Brother Yin and I are not from the same sect. We were forced to take action against your companions because of helplessness. My concubine is here to tell you.

If an apology is useful, what does cultivation do?

whatever you want

Now that Brother Yin is not in his concubine body, there is no need to look at his face and act, so let's turn the fight into jade and silk.

So, you seem to know something about the astral world?

You and I are both newcomers from lower-level star regions and are not familiar with this place. How is everyone working together?

After all, the star realm is not much more dangerous than the star realm. You don't want to be alone in this star realm, right?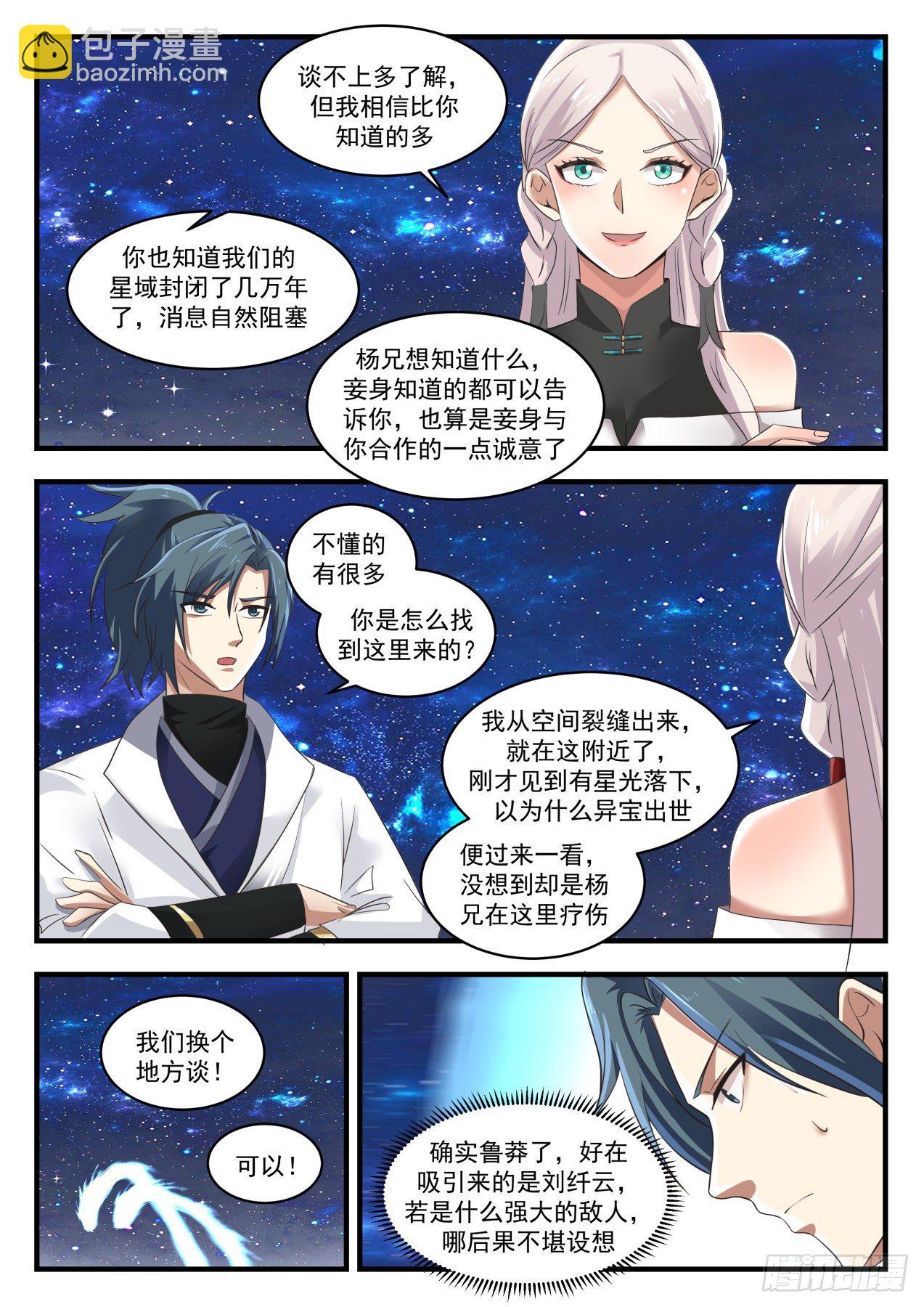 I don't know much about it, but I believe I know more than you

You also know that our star field has been closed for tens of thousands of years, and the news is naturally blocked

What Brother Yang wants to know, what the concubine knows can tell you, and it can be regarded as a little sincerity in the cooperation with you

I don't understand a lot. How did you find this place?

I came out of the space crack, and I was near here. I saw a starlight falling just now. I came to see why the strange treasure was born, but I didn't expect that it was Brother Yang healing here

Let's talk somewhere else!

确实鲁莽了,好在吸引来的是刘纤云,若是什么强大的敌人,哪后果不堪设想

可以!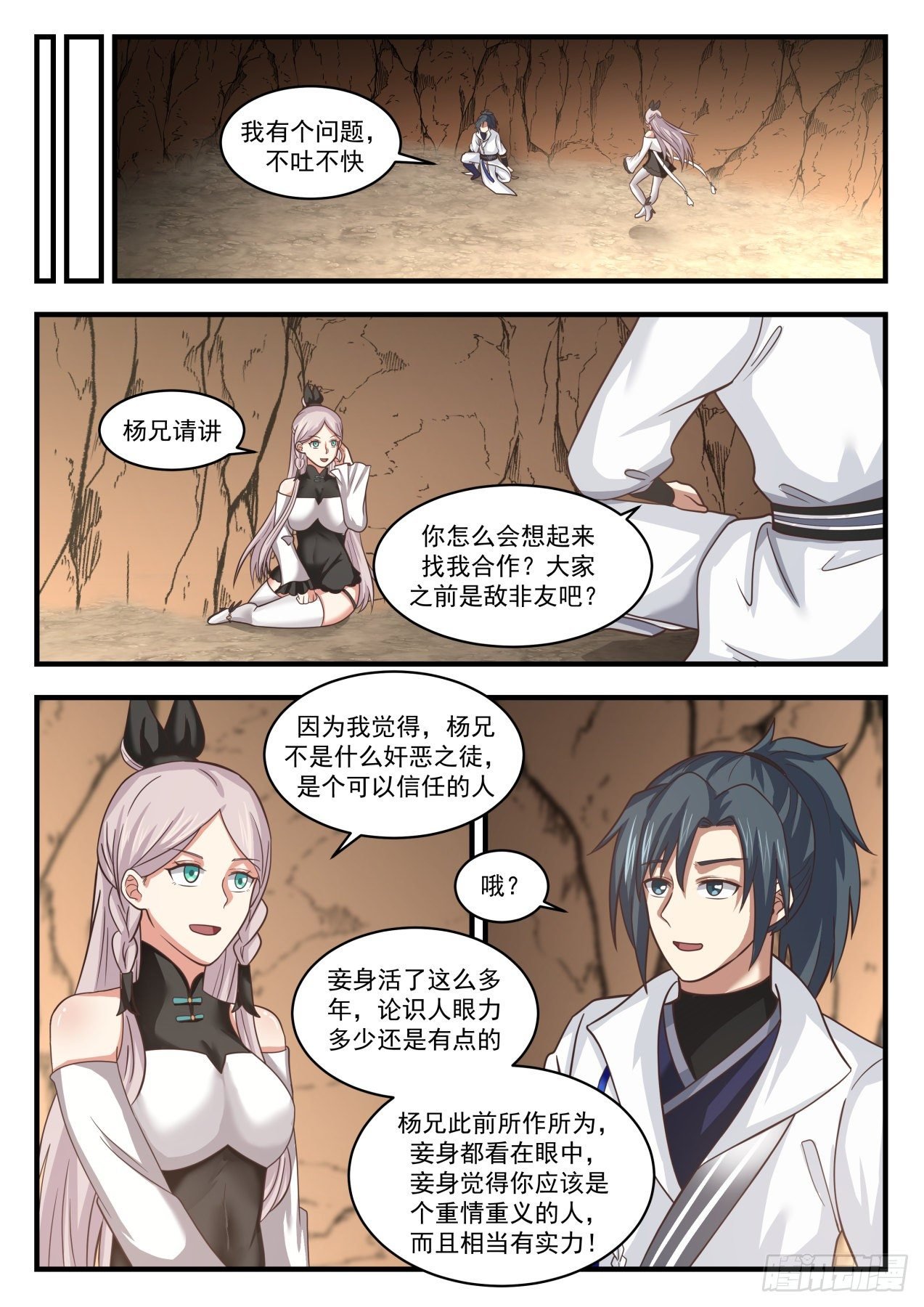 我有个问题不吐不快

杨兄请讲

你怎么会想起来找我合作?大家之前是敌非友吧?

因为我觉得,杨兄不是什么奸恶之徒,是个可以信任的人

哦?

妾身活了这么多年,论识人眼力多少还是有点的

杨兄此前所作所为,妾身都看在眼中,妾身觉得你应该是个重情重义的人,而耳相当有实力!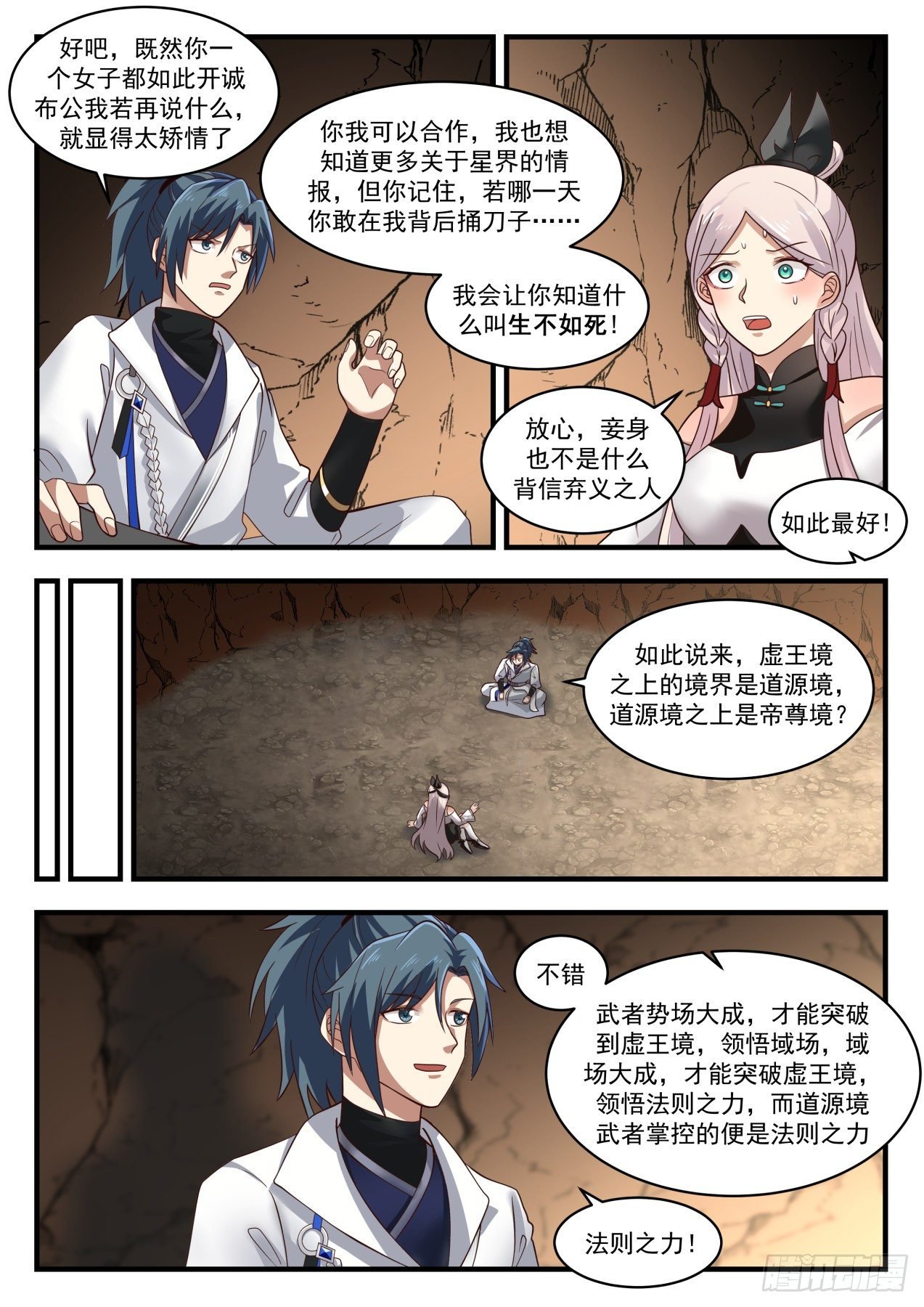 好吧,既然你一个女子都如此开诚布公我若再说什么,就显得太矫情了

你我可以合作,我也想知道更多关于星界的情报,但你记住,若哪一天你敢在我背后捕刀子….

我会让你知道什么叫生不如死!

放心,妾身也不是什么背信弃义之人

如此最好!

如此说来,虚王境之上的境界是道源境道源境之上是帝尊境?

不错武者势场大成,才能突破到虚王境,领悟域场,域场大成,才能突破虚王境,领悟法则之力,而道源境武者掌控的便是法则之力

法则之力!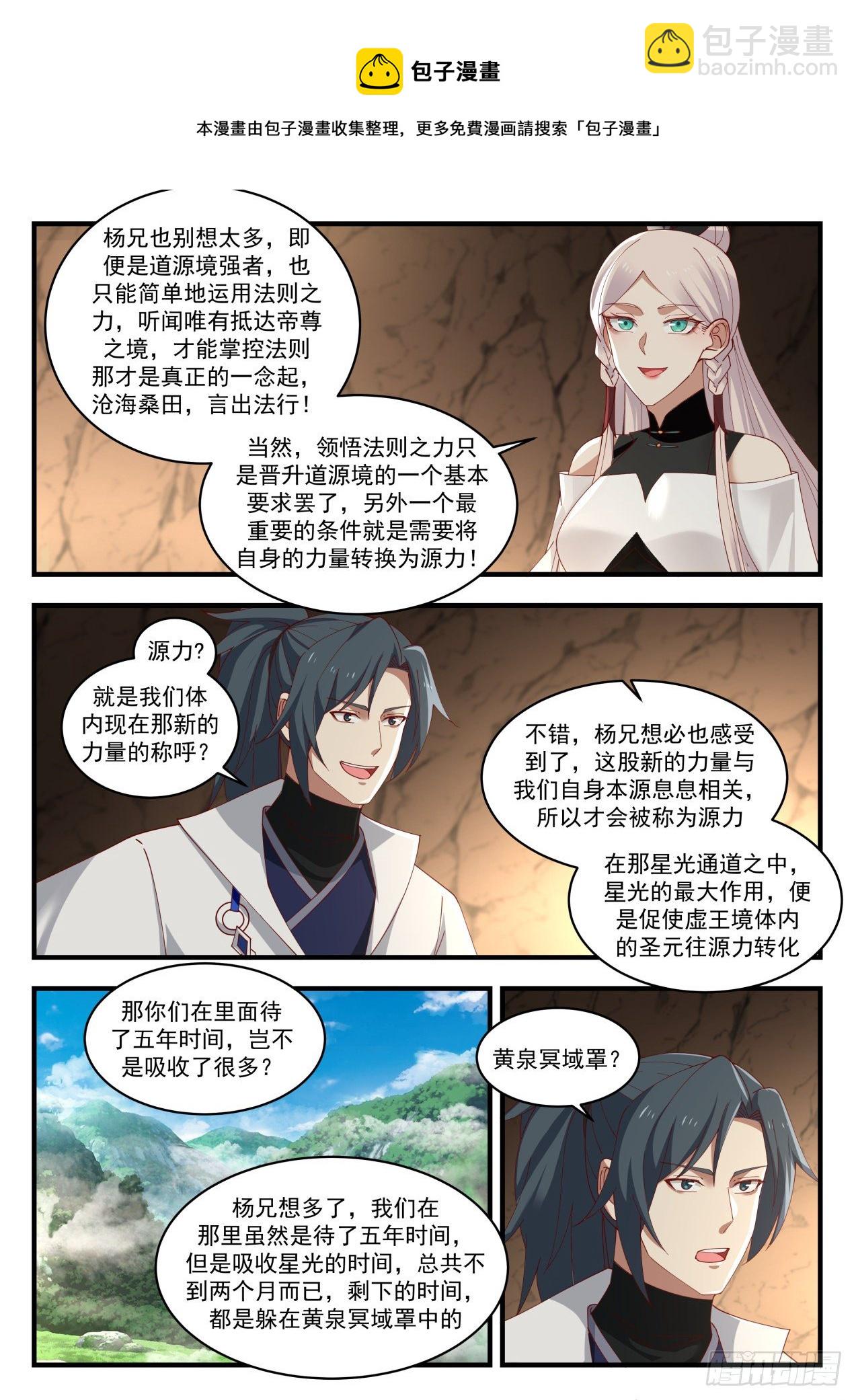 包子漫

本漫由包子漫收集整理,更多免费漫画请搜索「包子漫

杨兄也别想太多,即便是道源境强者,也只能简单地运用法则之力,听闻唯有抵达帝尊之境,才能掌控法则那才是真正的一念起,沧海桑田,言出法行!

当然,领悟法则之力只是普升道源境的一个基本要求罢了,另外一个最重要的条件就是需要将自身的力量转换为源力!

源力?就是我们体内现在那新的力量的称呼?

不错,杨兄想必也感受到了,这股新的力量与我们自身本源息息相关,所以才会被称为源力

在那星光通道之中,星光的最大作用,便是促使虚王境体内的圣元往源力转化

那你们在里面待了五年时间,岂不是吸收了很多?

黄泉冥域罩?

杨兄想多了,我们在那里虽然是待了五年时间,但是吸收星光的时间,总共不到两个月而已,剩下的时间,都是躲在黄泉莫域罩中的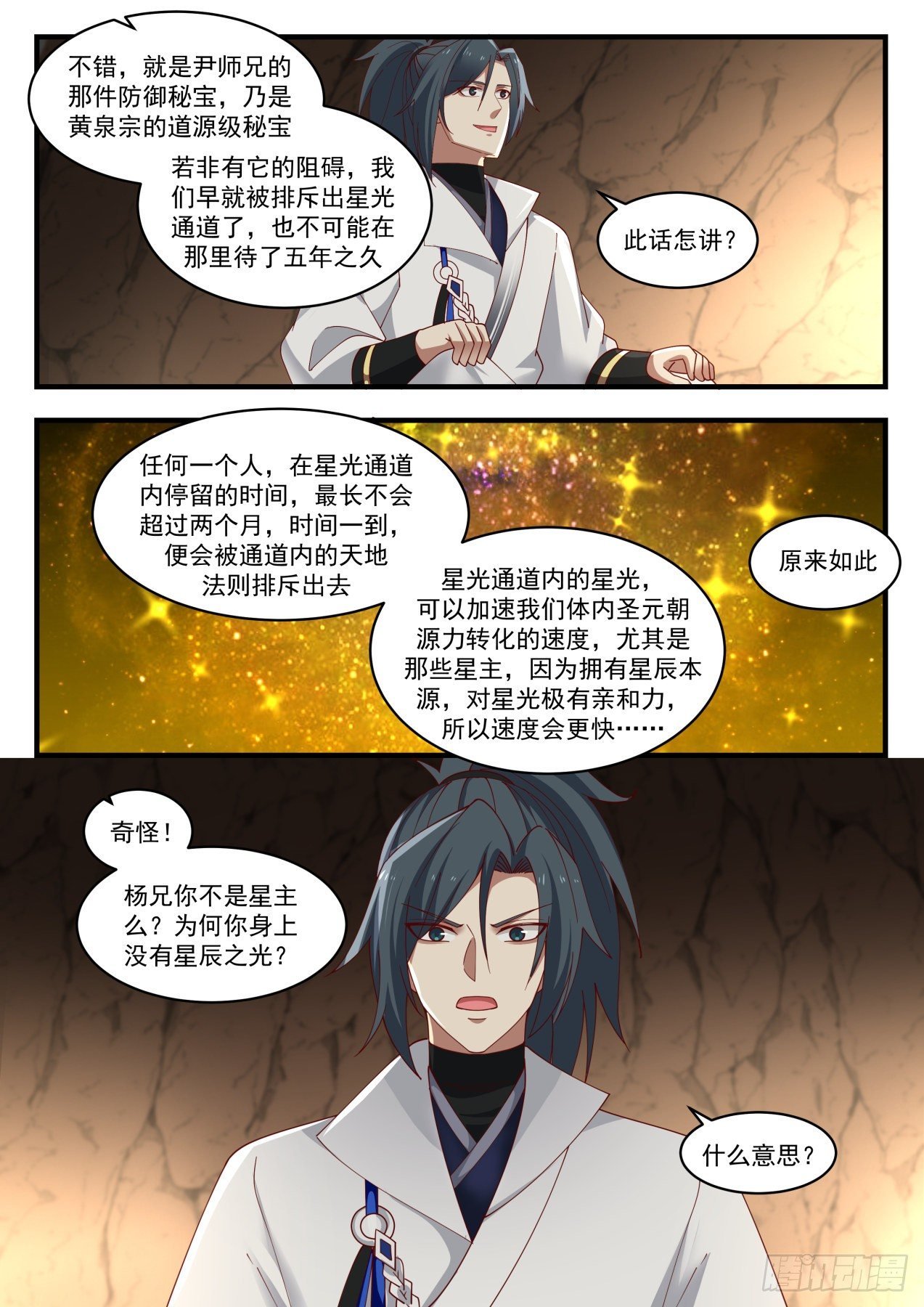 不错,就是尹师兄的那件防御秘宝,乃是黄泉宗的道源级秘宝

若非有它的阻碍,我们早就被排出星光通道了,也不可能在那里待了五年之久

此话怎讲?

任何一个人,在星光通道内停留的时间,最长不会超过两个月,时间一到,便会被通道内的天地法则排斥出去

原来如此

The starlight in the starlight channel can speed up the transformation of the source power of the Saint Yuan Dynasty in our body, especially those star masters, because they have the origin of stars and have a great affinity for starlight, so the speed will be faster…

strangeness! Brother Yang, aren't you the star master? Why don't you have the light of the stars on you?

What's the meaning?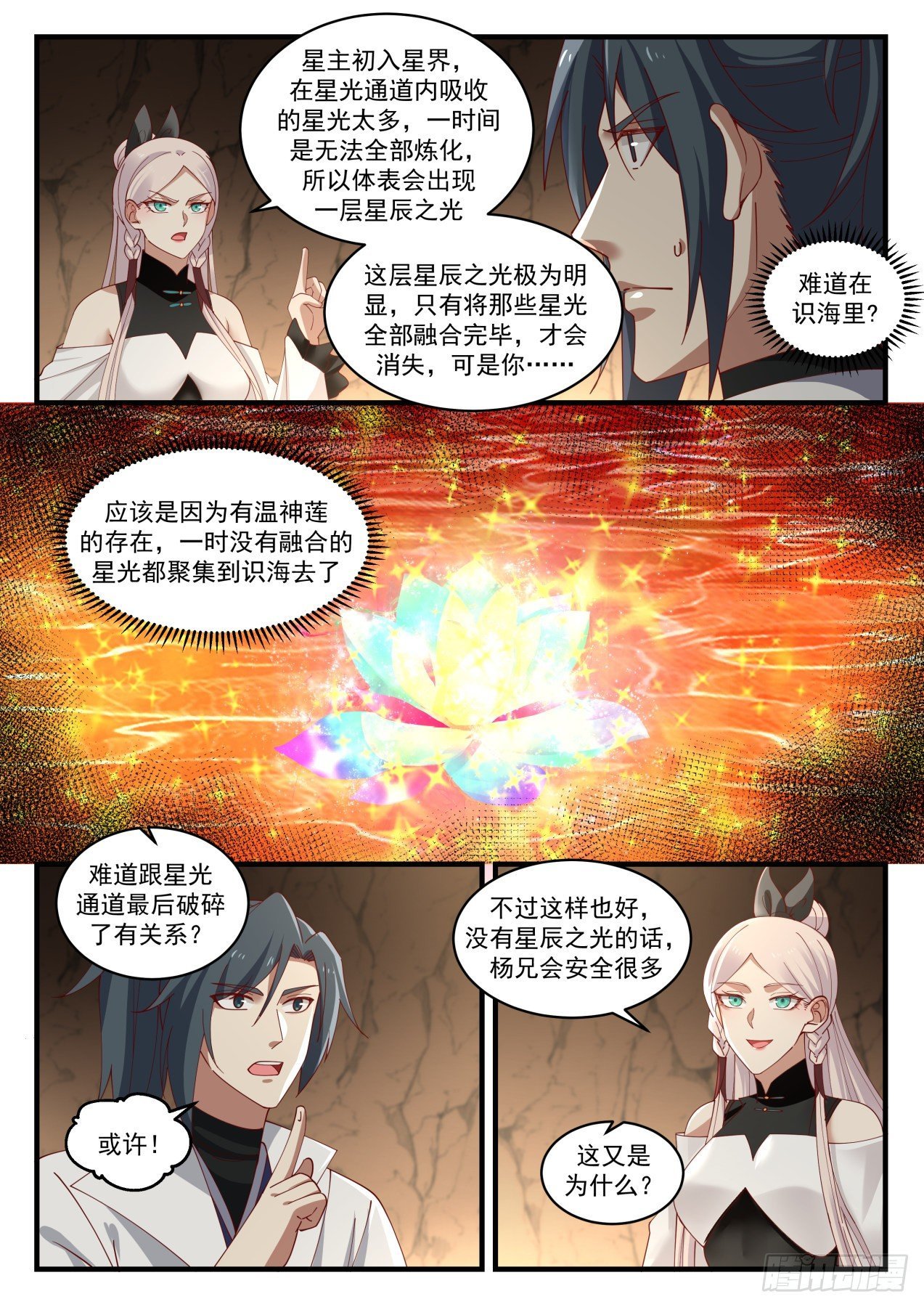 When the star master first entered the star realm, the starlight absorbed in the starlight channel was too much, and it was impossible to refine it all at once, so layers of starlight appeared on the surface of the body. This layer of starlight is extremely obvious. will disappear, but you…

Is it in the sea of ​​​​knowledge?

It should be because of the existence of the soul-warming lotus, the starlight that has not been merged for a while has gathered in the sea of ​​​​knowledge.

Could it have something to do with the final break of the Starlight Channel?

But that's fine. Without the light of the stars, Brother Yang would be much safer.

perhaps!

Why is this?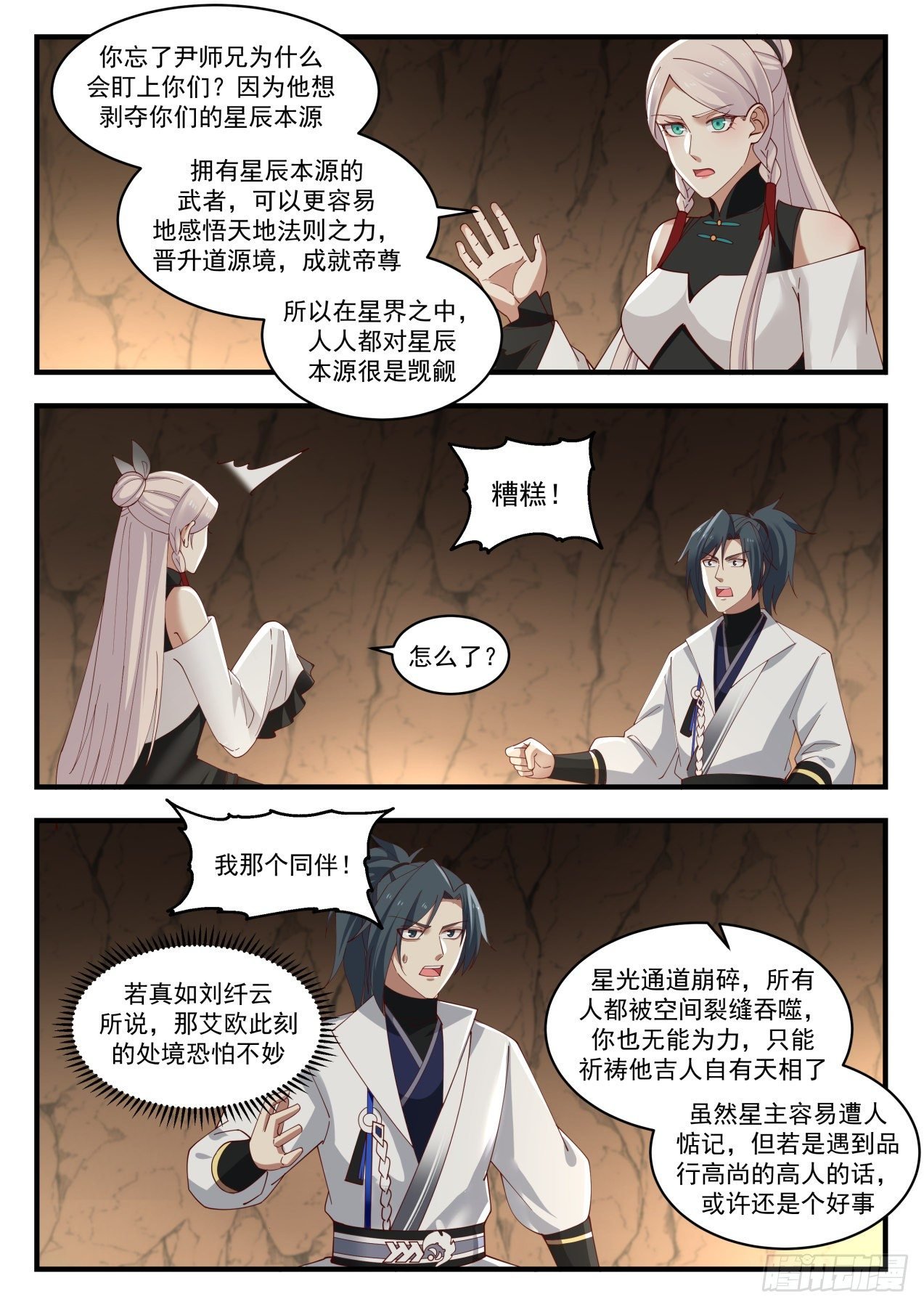 Steamed Bun

This comic is collected and organized by Bao Ziman, for more free comics, please search "Bao Ziman"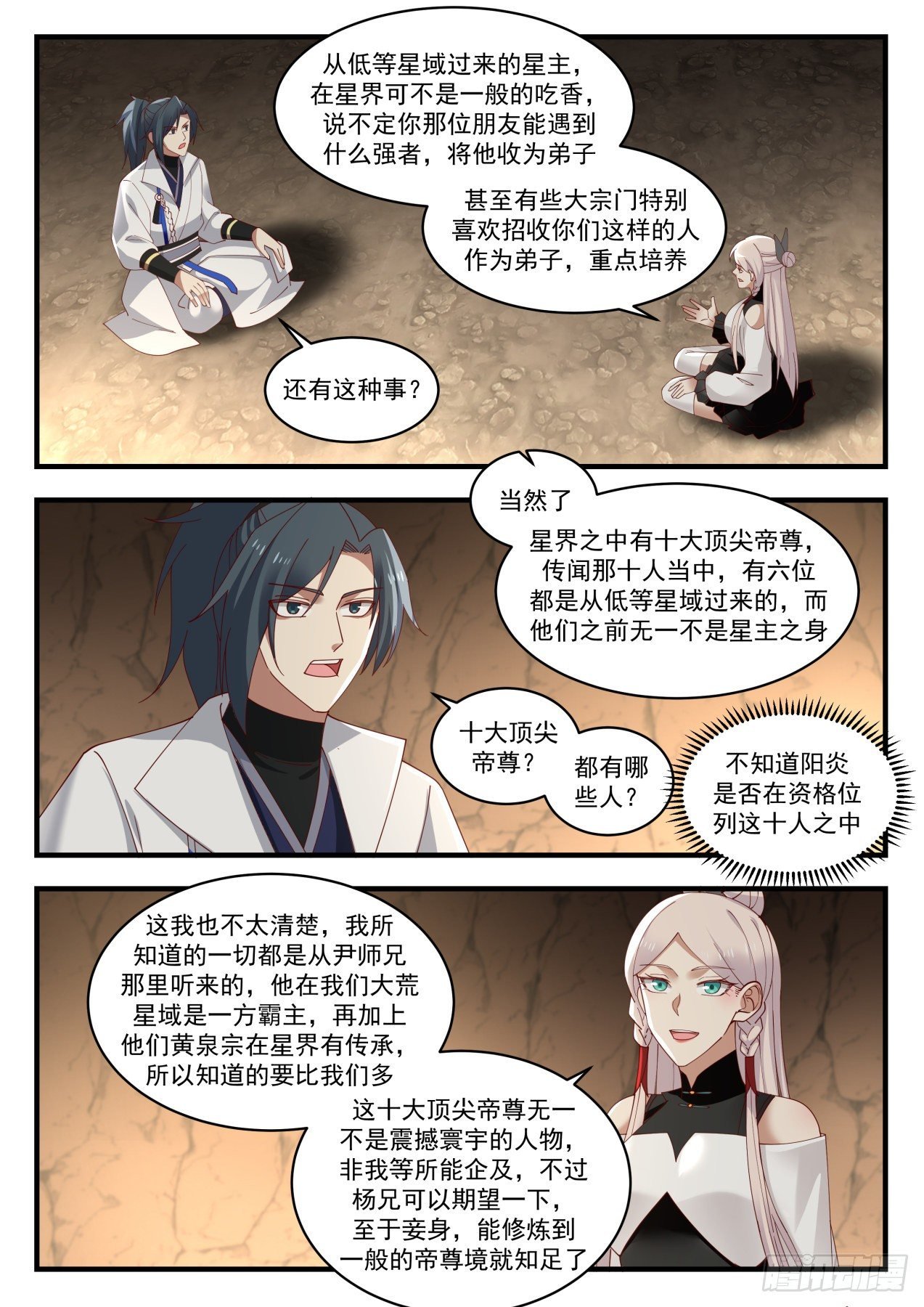 Yo, the two little mice are quite alert.

There are really two guys hiding, Senior Brother Kou is really powerful, he is indeed a Peiqiang old man on the first floor of Daoyuan.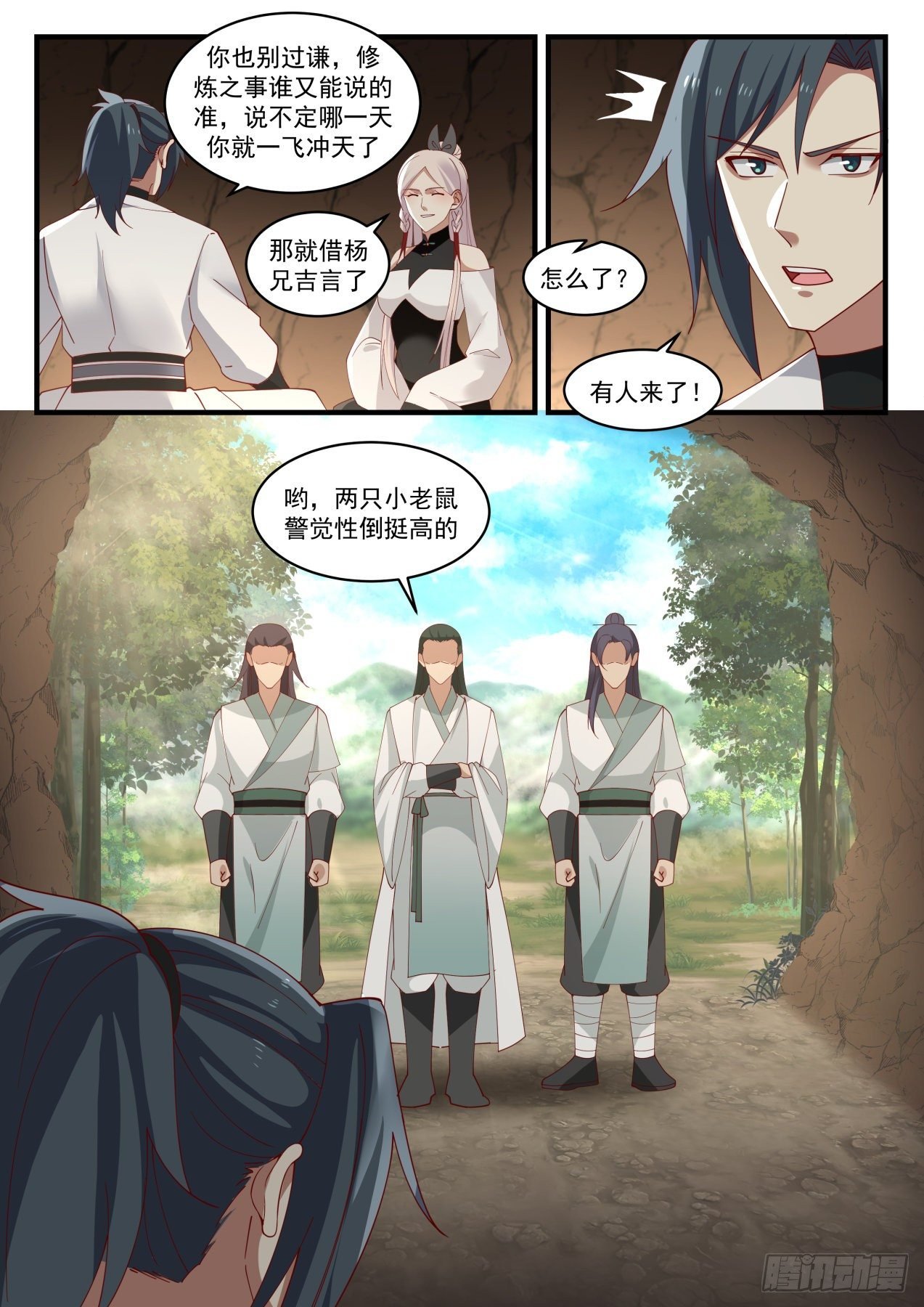 Don't be too modest. No one can say anything about cultivation. Maybe one day you will soar to the sky.

Then borrow Brother Yang's auspicious words.

What's wrong?

someone is coming!

Yo, the two little mice are quite alert.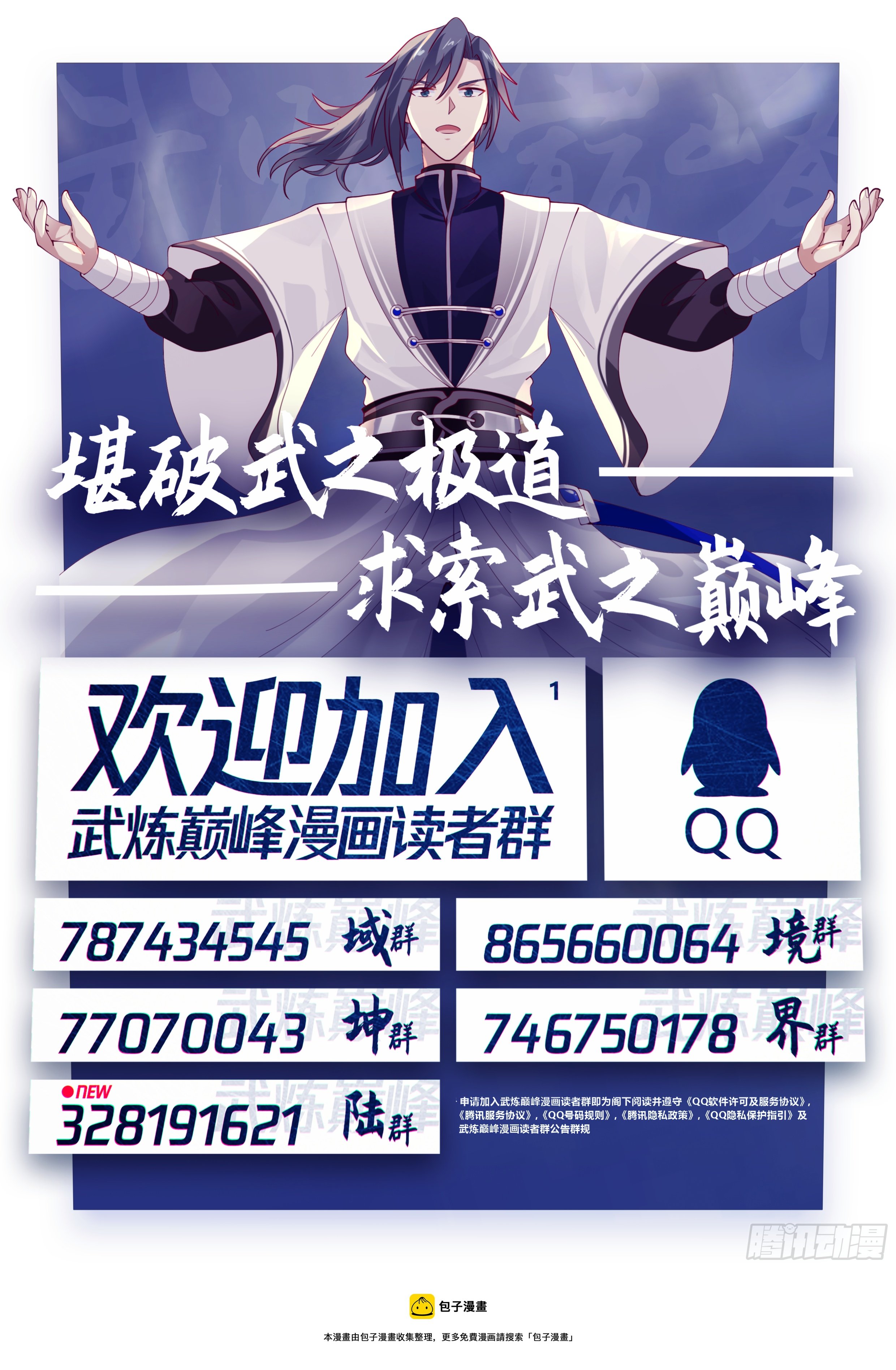 Qi Po Wu Zhi Dao

Seek the pinnacle of martial arts

Welcome to Wulian Peak Comic Reader Group

QO

865660064#

Domain group

787434545

Kunqun Luqun

world group

77070043

746750178

NEV328191621

Tencent animation

This comic is collected by Bao Ziman