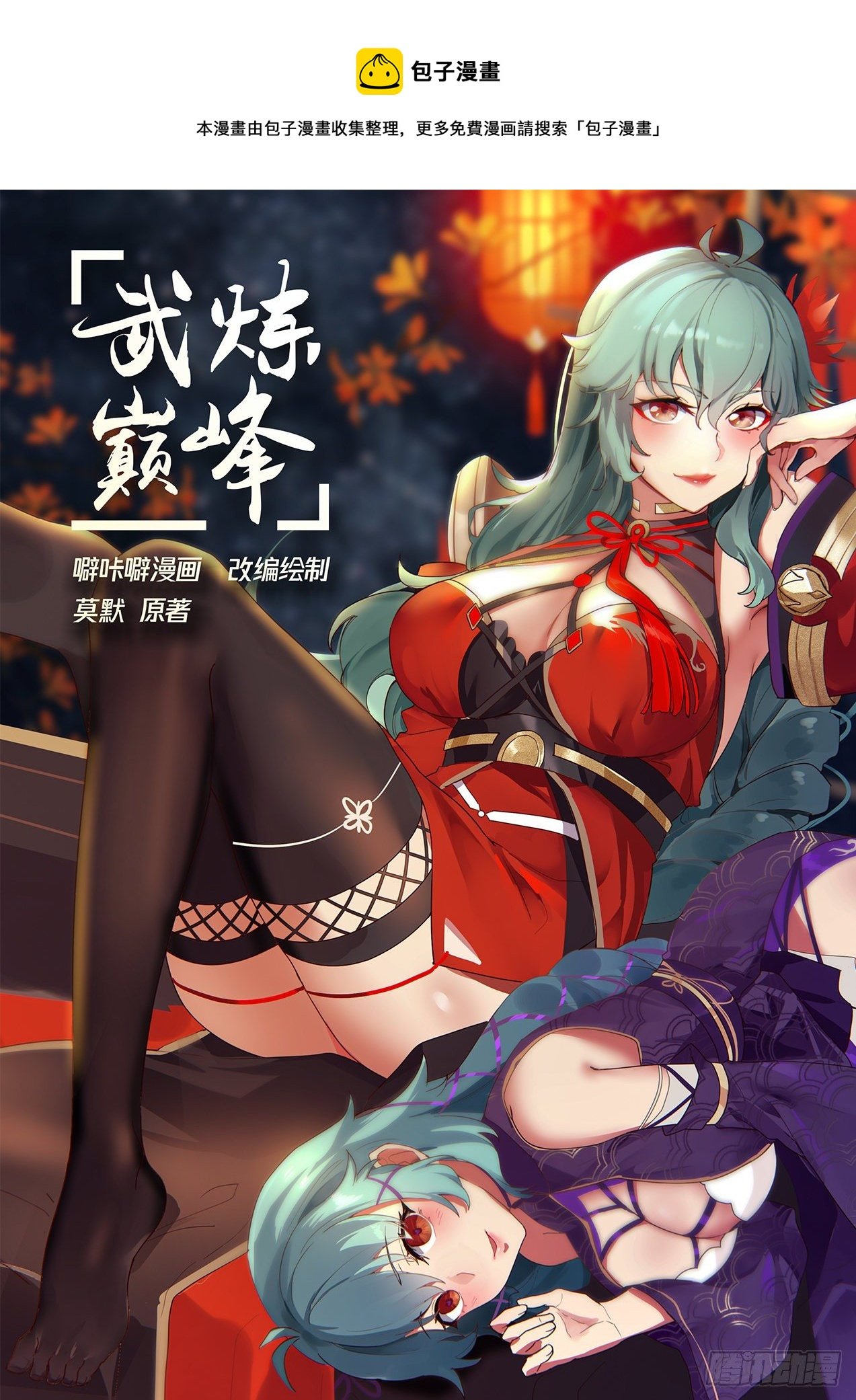 Steamed Bun Comics

This comic is collected and organized by Bao Ziman. For more free comics, please search "Bao Ziman"

Wulian Dou Feng's drunken beer cartoon Mo Mo's original work

adapted drawing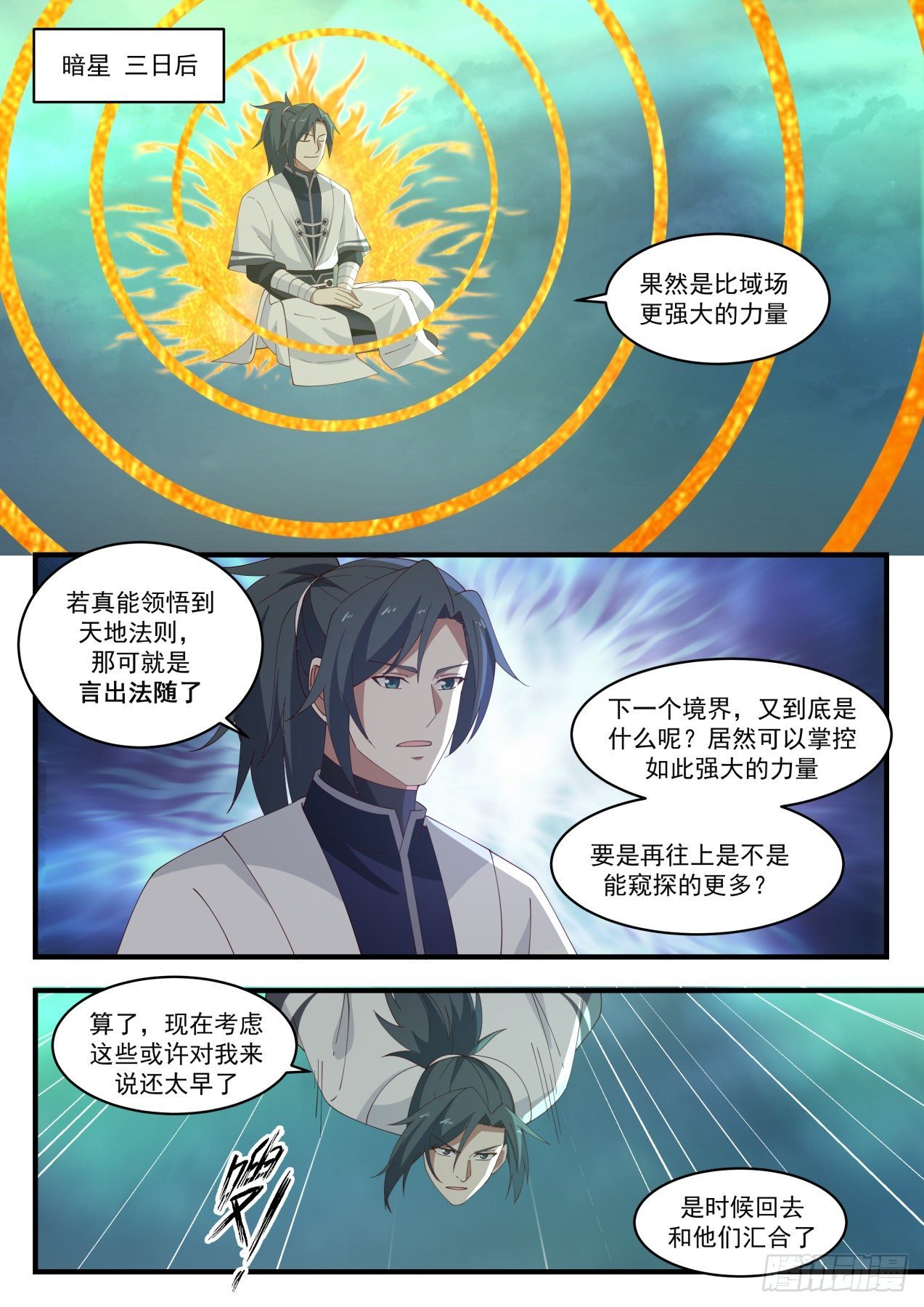 Dark Star Three Days Later

Sure enough, it is more powerful than the field

If you can really comprehend the laws of heaven and earth, then you can follow the law.

What is the next realm? Can control such a powerful force

If you go further up, will you be able to spy on more?

Forget it, maybe it's too early for me to think about it

Time to go back and join them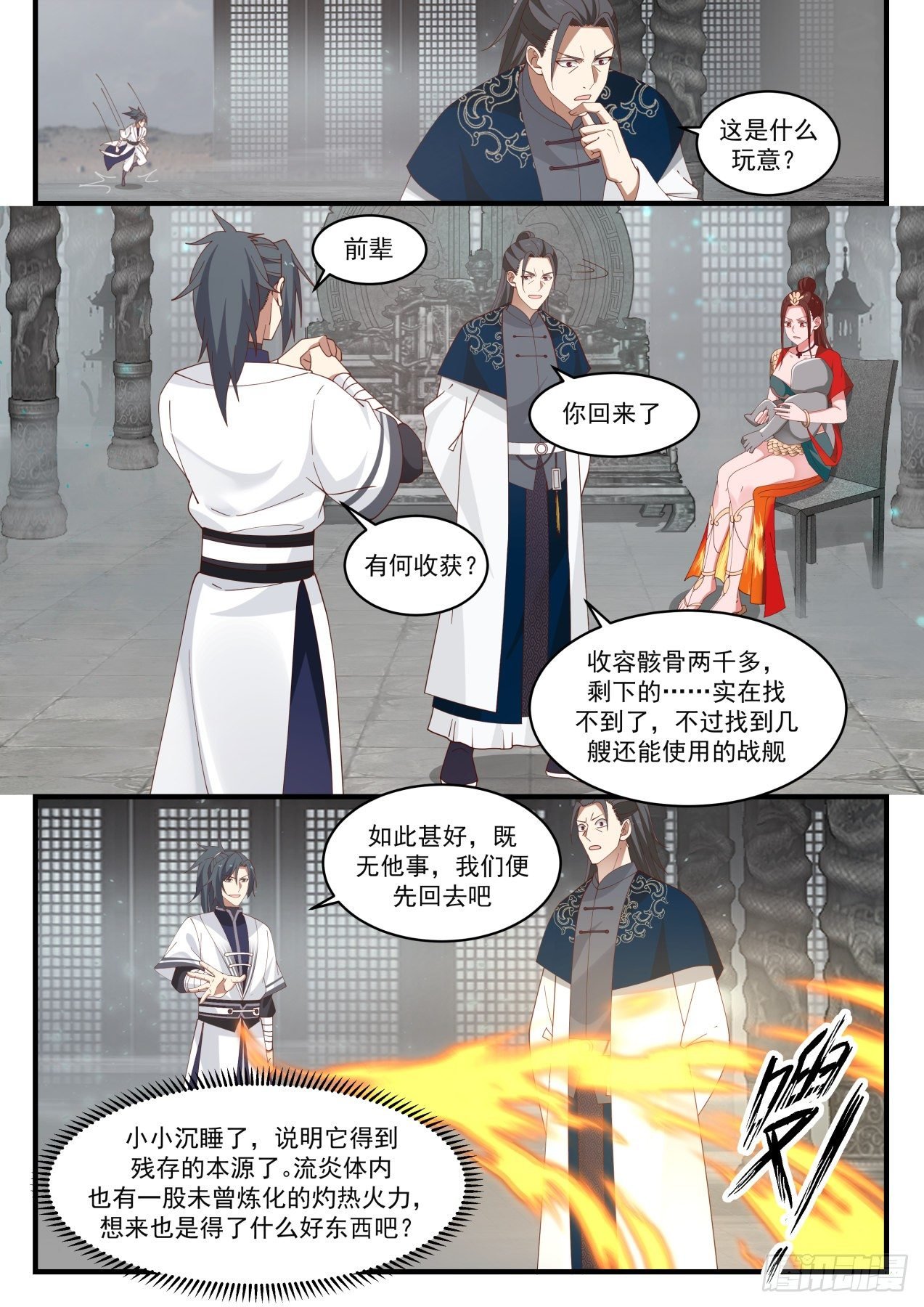 What is this stuff?

senior

You're back

What's the catch?

There are more than 2,000 leftover skeletons that I can't find, but I found a few battleships that can still be used

So good, nothing else, let's go back first

Xiaoxiao fell into a deep sleep, indicating that it has obtained the remaining origin. Liu Yan also has an unrefined scorching fire in his body. Thinking about it, he got something good, right?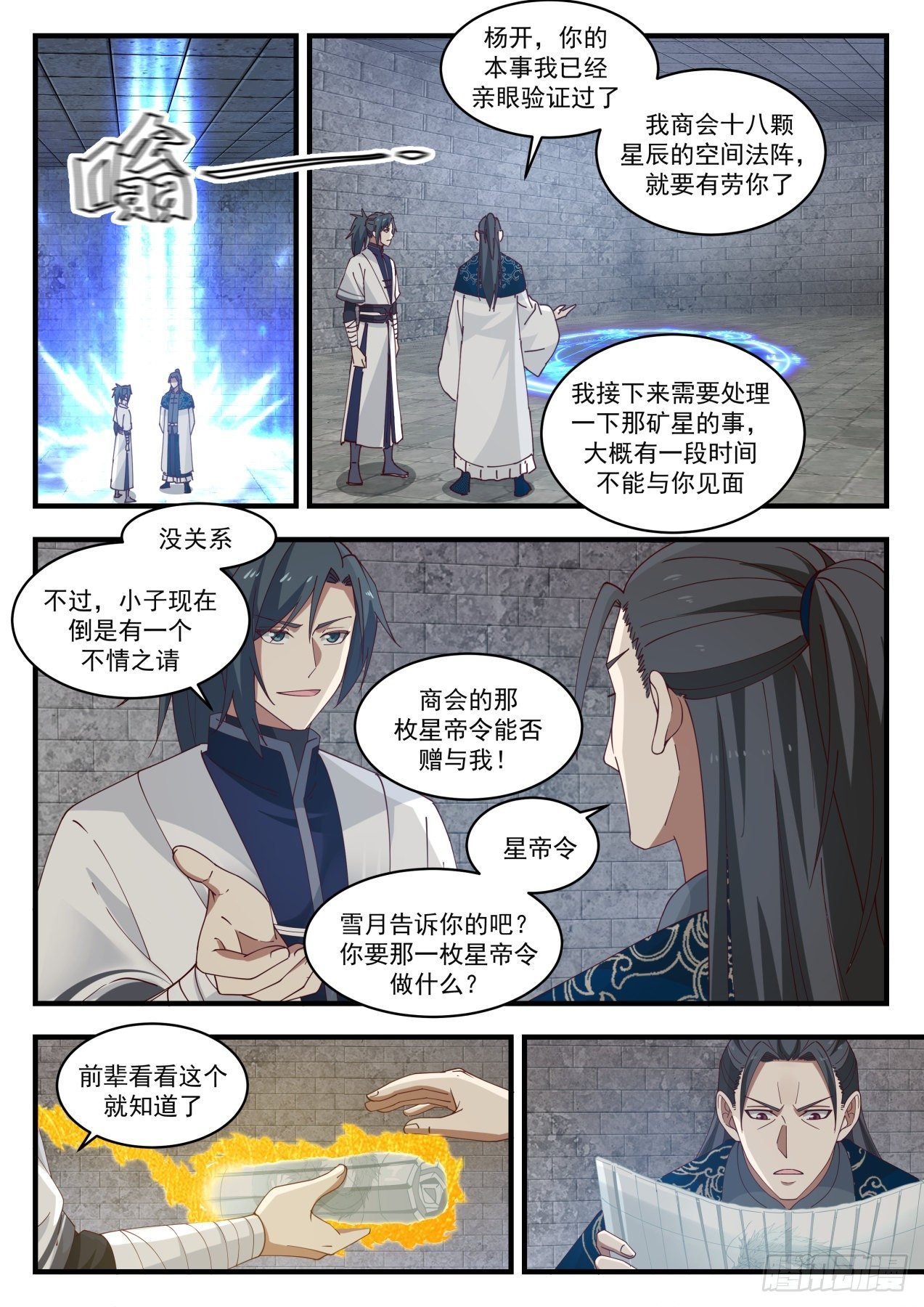 Yang Kai, I have personally verified your ability.

The space array of the eighteen stars of our chamber of commerce is about to work for you

I need to deal with the next thing – I will not be able to see you for a while.

It's ok

However, the boy now has a ruthless request

Can you give me the Star Emperor decree from the Chamber of Commerce!

Star Emperor

Did Xue Yue tell you? What do you want that star emperor order to do?

Seniors will see this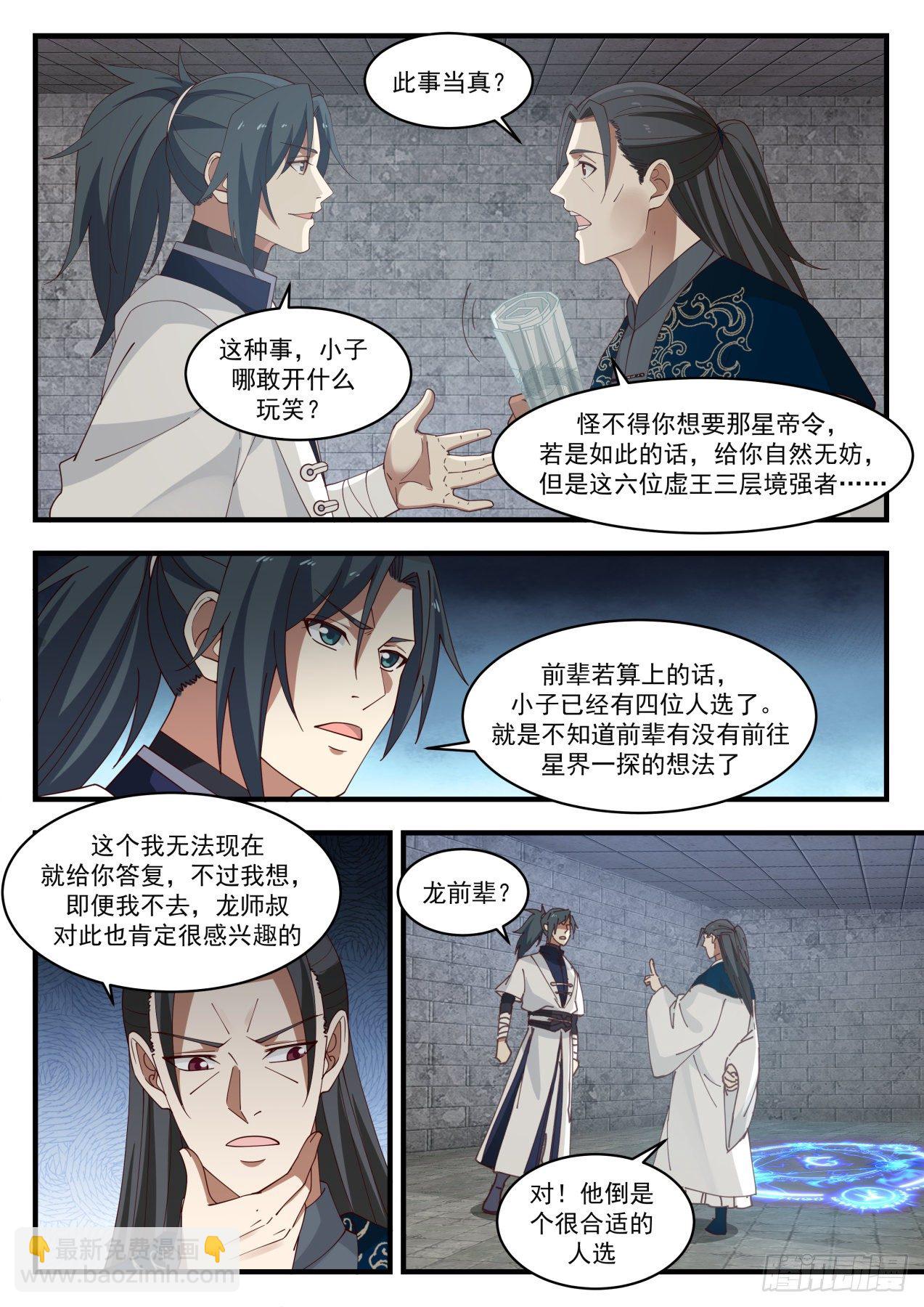 Is this true?

How dare you joke about this kind of thing?

No wonder you want that Star Emperor decree. If so, it's okay to give it to you, but these six Void King 3-layer powerhouses?

If the seniors are counted, the boy already has four candidates. I just don't know if senior has the idea of ​​going to the astral world to explore.

I can't give you an answer right now, but I think, even if I don't go, Master Long must be very interested in this.

Senior Long?

对!他倒是个很合适的人选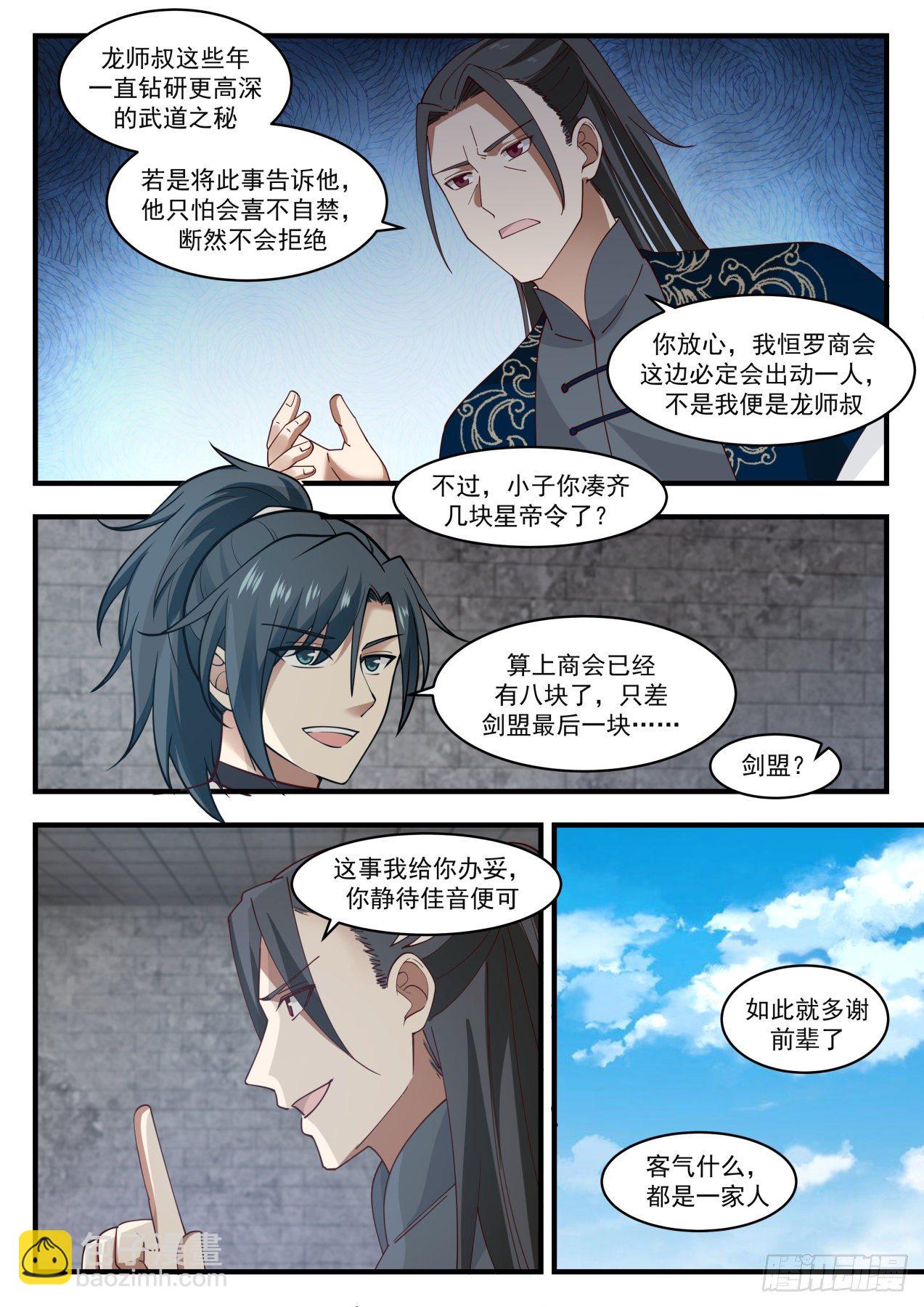 龙师叔这些年直钻研更高深的武道之秘若是将此事告诉他,他只怕会喜不自禁,断然不会拒绝

你放心,我恒罗商会这边必定会出动一人,不是我便是龙师叔

不过,小子你凑齐几块星帝令了?

算上商会已经有八块了,只差剑盟最后一块?..

剑盟?

这事我给你办妥,你静待佳音便可

如此就多谢前辈了

客气什么,都是一家人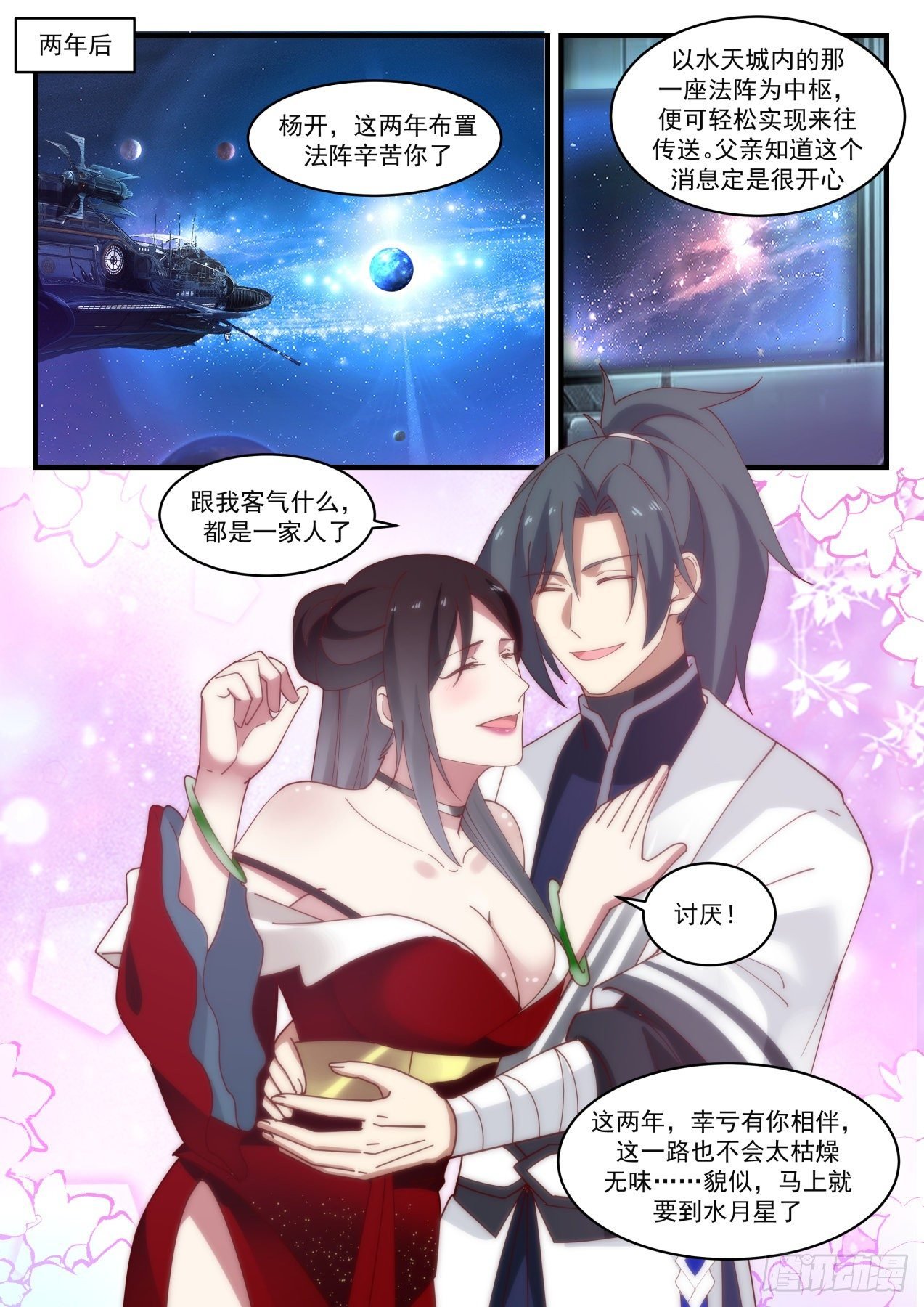 两年后

以水天城内的那一座法阵为中枢,便可轻松实现来往传送。父亲知道这个消息定是很开心

杨开,这两年布置法阵辛苦你了

跟我客气什么,都是一家人了

讨厌!

这两年,幸亏有你相伴这一路也不会太枯燥无味……貌似,马上就要到水月星了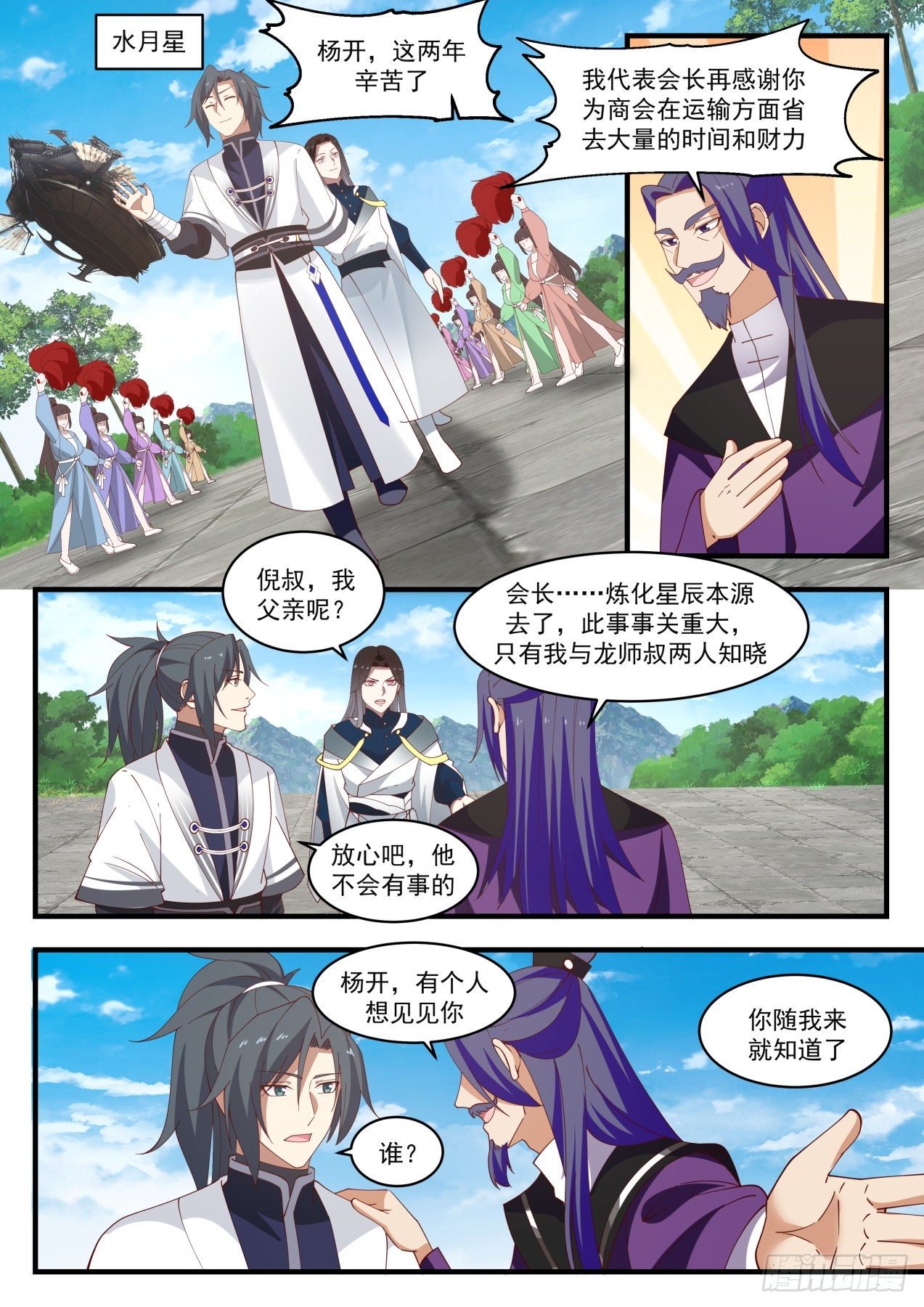 水月星

杨开,这两年辛苦了

我代表会长再感谢你为商会在运输方面省去大量的时间和财力

倪叔,我父亲呢?

会长?…炼化星辰本源去了,此事事关重大,只有我与龙师叔两人知晓

放心吧,他不会有事的杨开,有个人想见见你

你随我来就知道了

谁?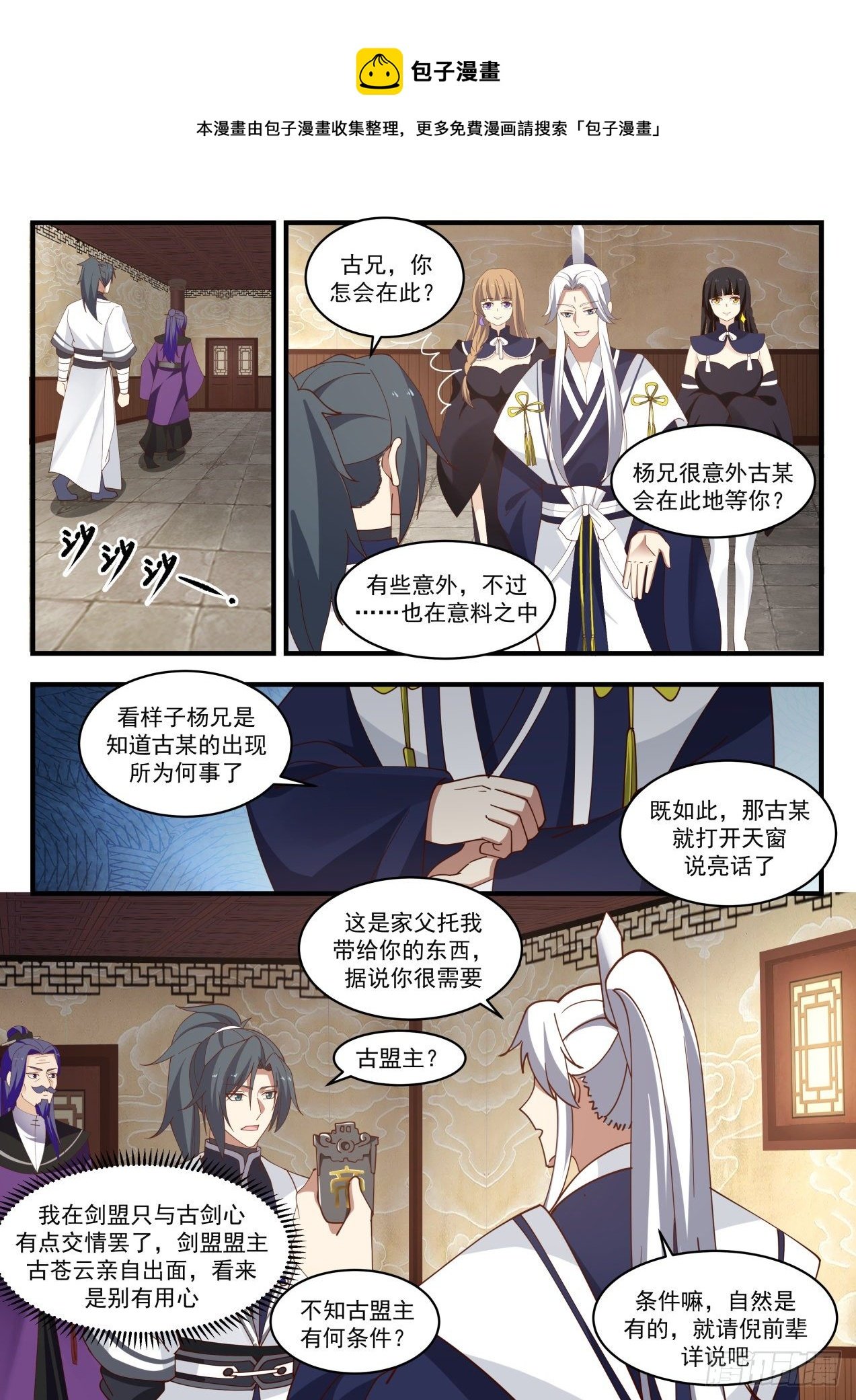 包子漫畫

本漫畫由包子漫收集整理,更多免费漫画请搜索「包子漫」

古兄,你怎会在此?

18

杨兄很意外古某会在此地等你?

有些意外,不过"也在意料之中

看样子杨兄是知道古某的出现所为何事了

既如此,那古某就打开天窗说亮话了

这是家父托我带给你的东西,据说你很需要古盟主?

我在剑盟只与古剑心有点交情罢了,剑盟盟主古苍云亲自出面,看来是别有用心

条件嘛,自然是有的,就请倪前辈详说吧

不知古盟主有何条件?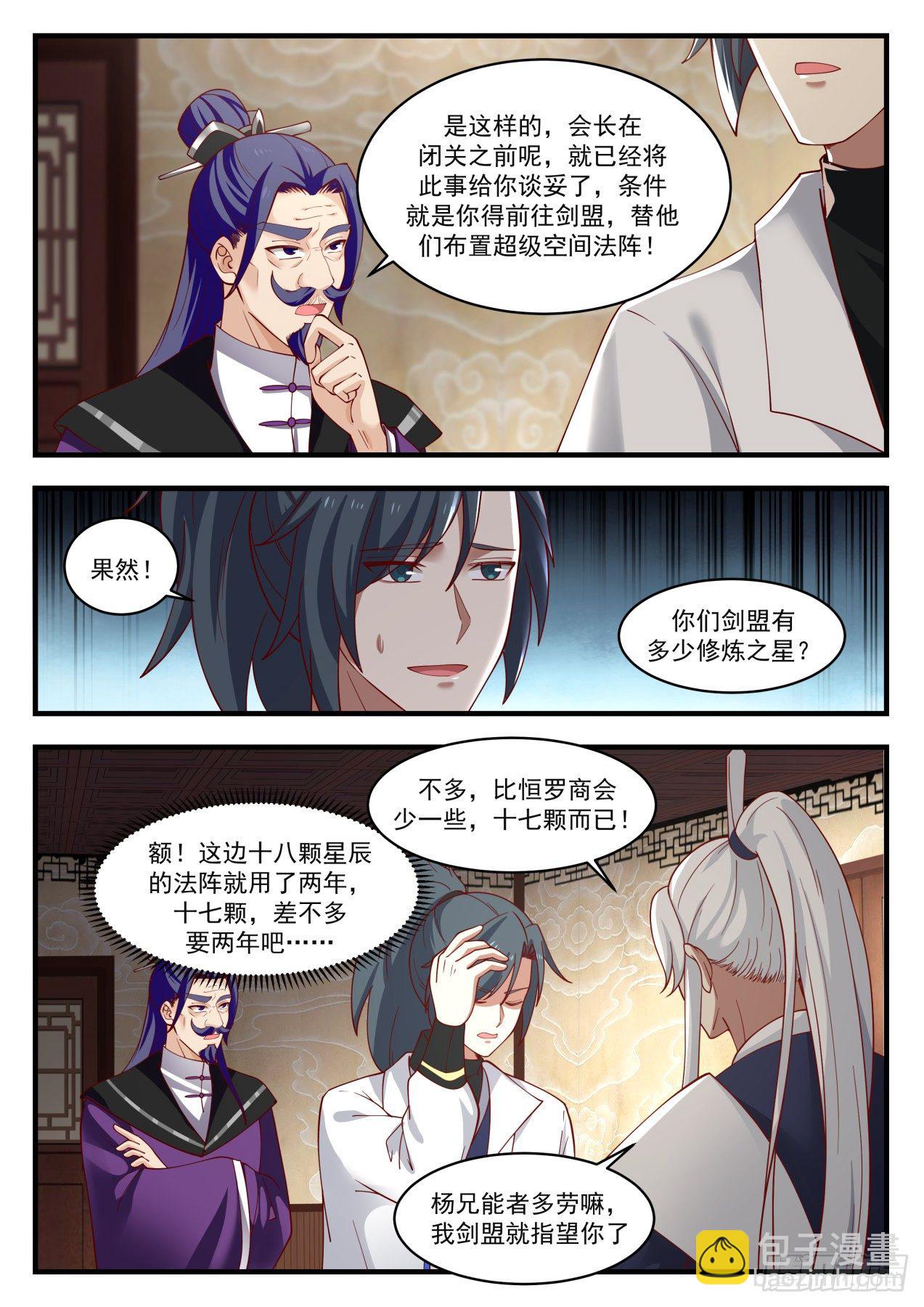 是这样的,会长在闭关之前呢,就已经将此事给你谈妥了,条件就是你得前往剑盟,替他们布置超级空间法阵!

果然!

你们剑盟有多少修炼之星?

不多,比恒罗商会少一些,十七颗而已!

额!这边十八颗星辰的法阵就用了两年,十七颗,差不多要两年吧·..

杨兄能者多劳嘛,我剑盟就指望你了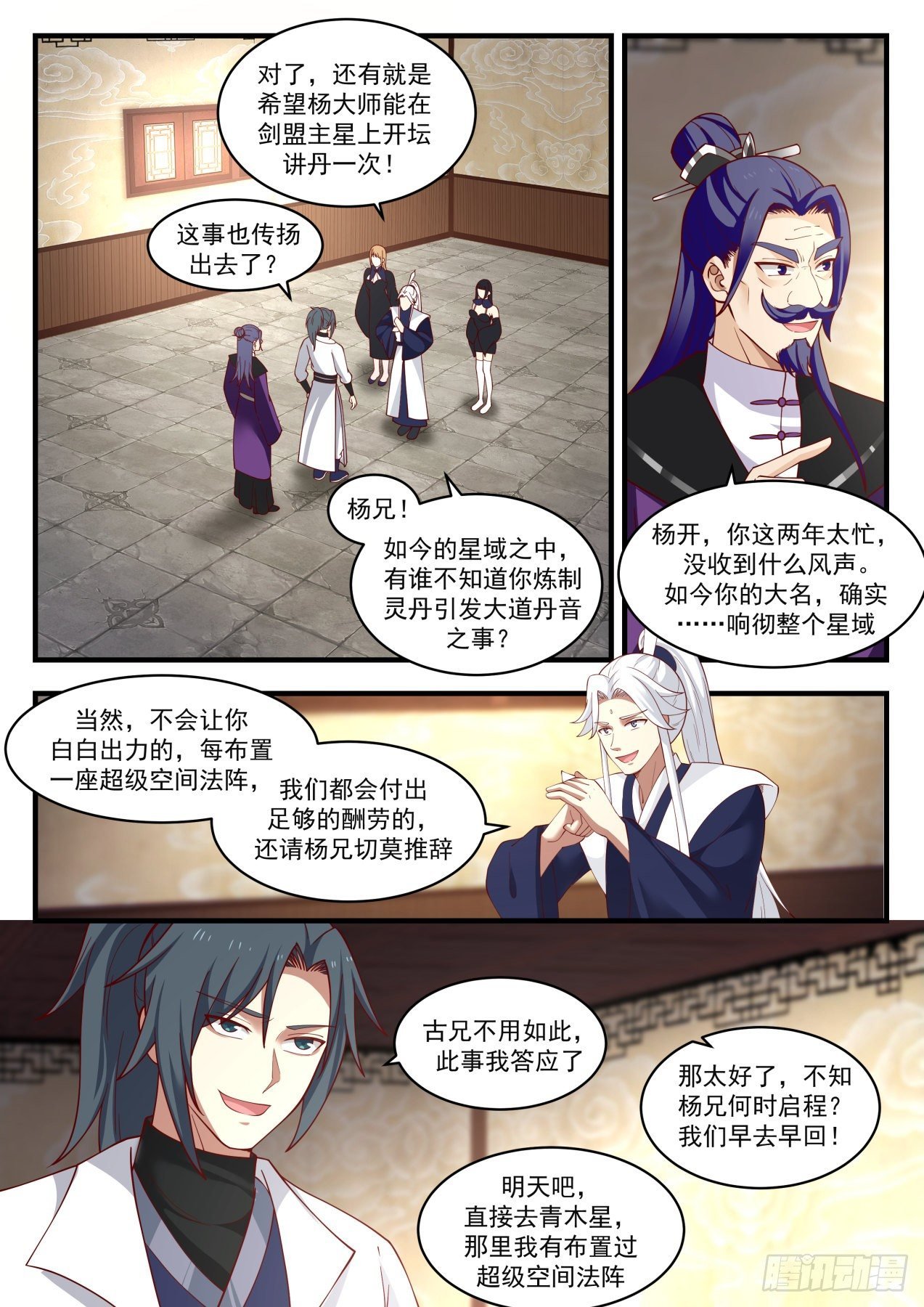 对了,还有就是希望杨大师能在剑盟主星上开坛讲丹一次!

这事也传扬出去了?

杨兄!如今的星域之中,有谁不知道你炼制灵丹引发大道丹音之事?

杨开,你这两年太忙没收到什么风声。如今你的大名,确实响彻整个星域

Of course, it will not let you contribute in vain. Every time a super space array is set up, we will pay for it.

If you have enough remuneration, please don't refuse Brother Yang.

Brother Gu, don't do this, I promise

That's great, I wonder when Brother Yang will set off? Let's go back early!

Tomorrow, go directly to Ao Jupiter, where I have arranged a super space magic circle

Tencent animation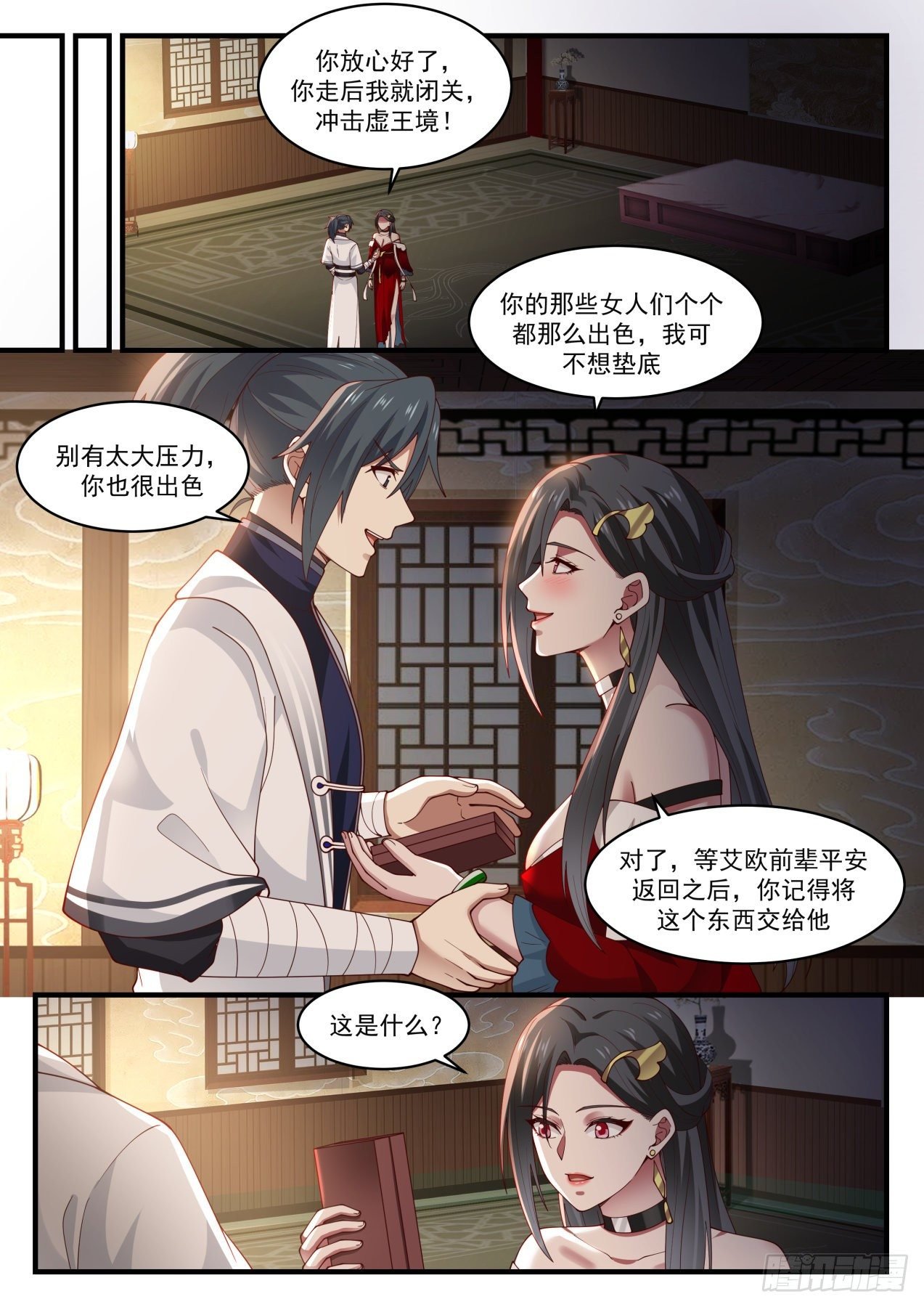 You can rest assured, after you leave, I will retreat and attack the virtual king realm!

Your women are all so good, I don't want to be at the bottom

Don't stress too much, you're great too

By the way, when Senior Aio returns safely, you remember to give this thing to him

what is this?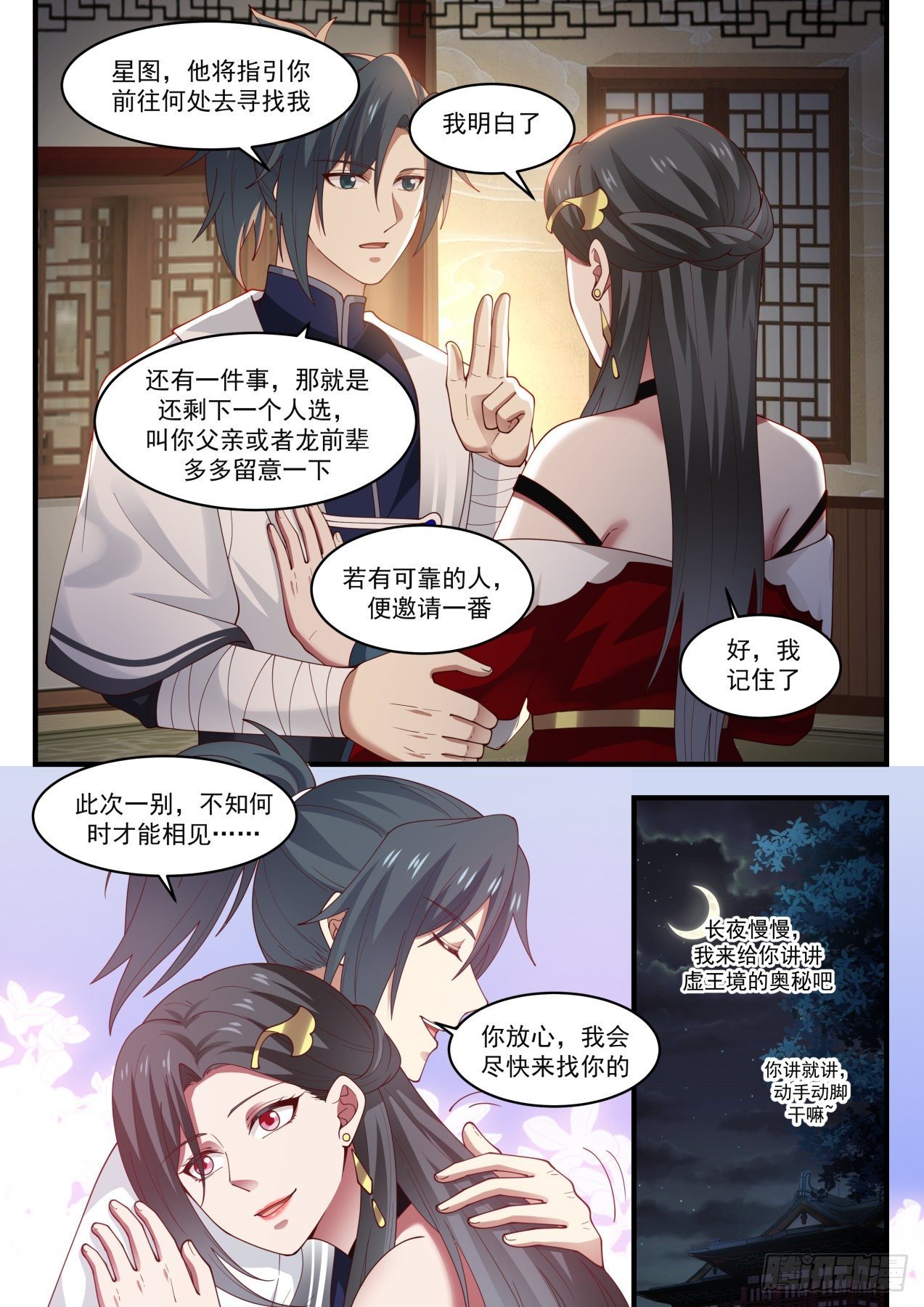 Great Elder Xuhui!

Welcome to the Holy Master!

Don't be busy calling me that

I heard Elder Yuying and An Linger talk about the situation. Is there anything I can help here?

dare not… It's the little things, you don't need to intervene

He still doesn't want to be the Holy Lord!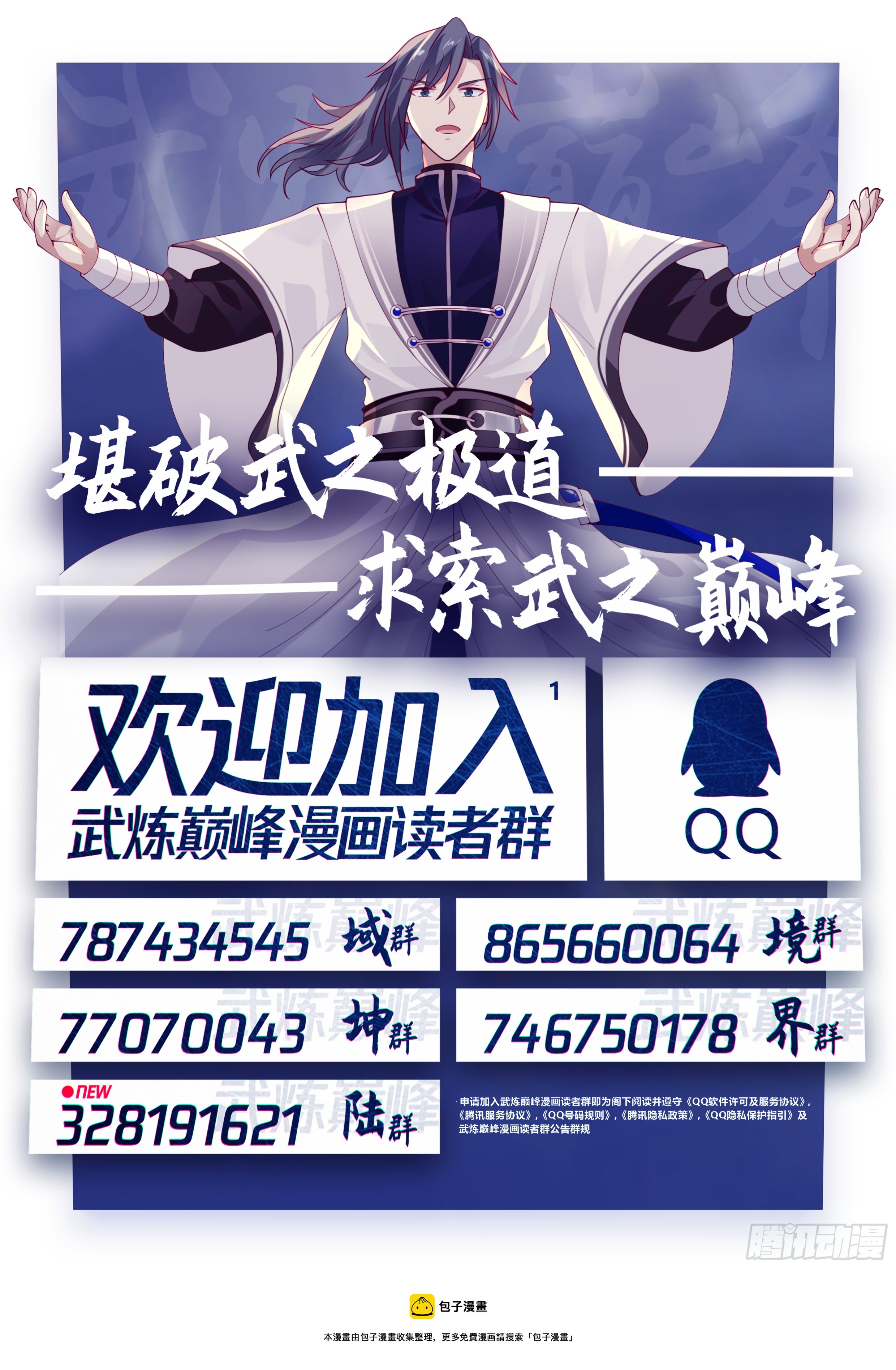 Only the Holy Lord's Spirit Ring can restart the enchantment and formation

In less than half a day, the enchantment and formation of the entire Holy Land were restarted: