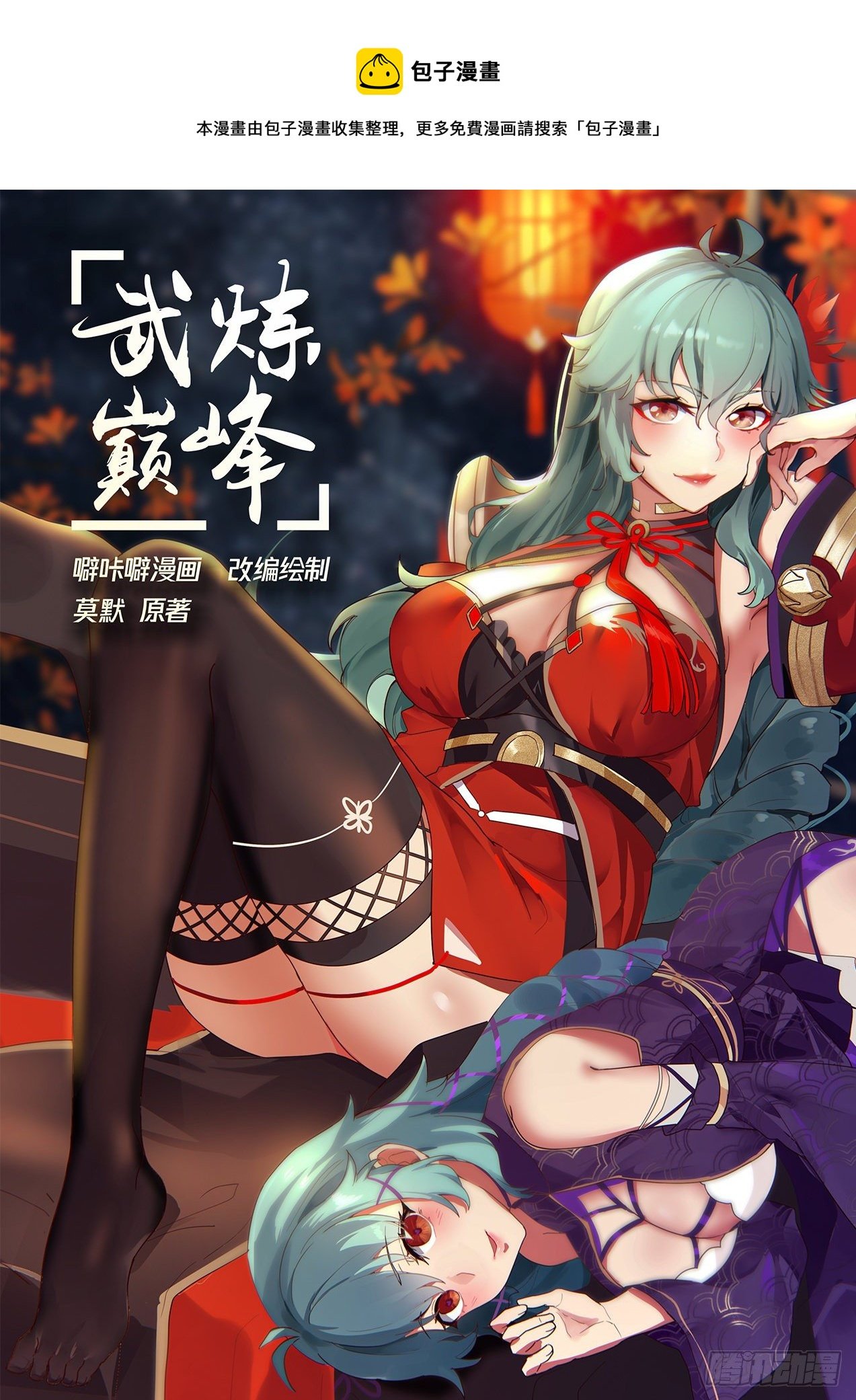 Steamed Bun Comics

This comic is collected and organized by Bao Ziman. For more free comics, please search "Bao Ziman"

Wulian Dou Feng's drunken beer cartoon Mo Mo's original work

adapted drawing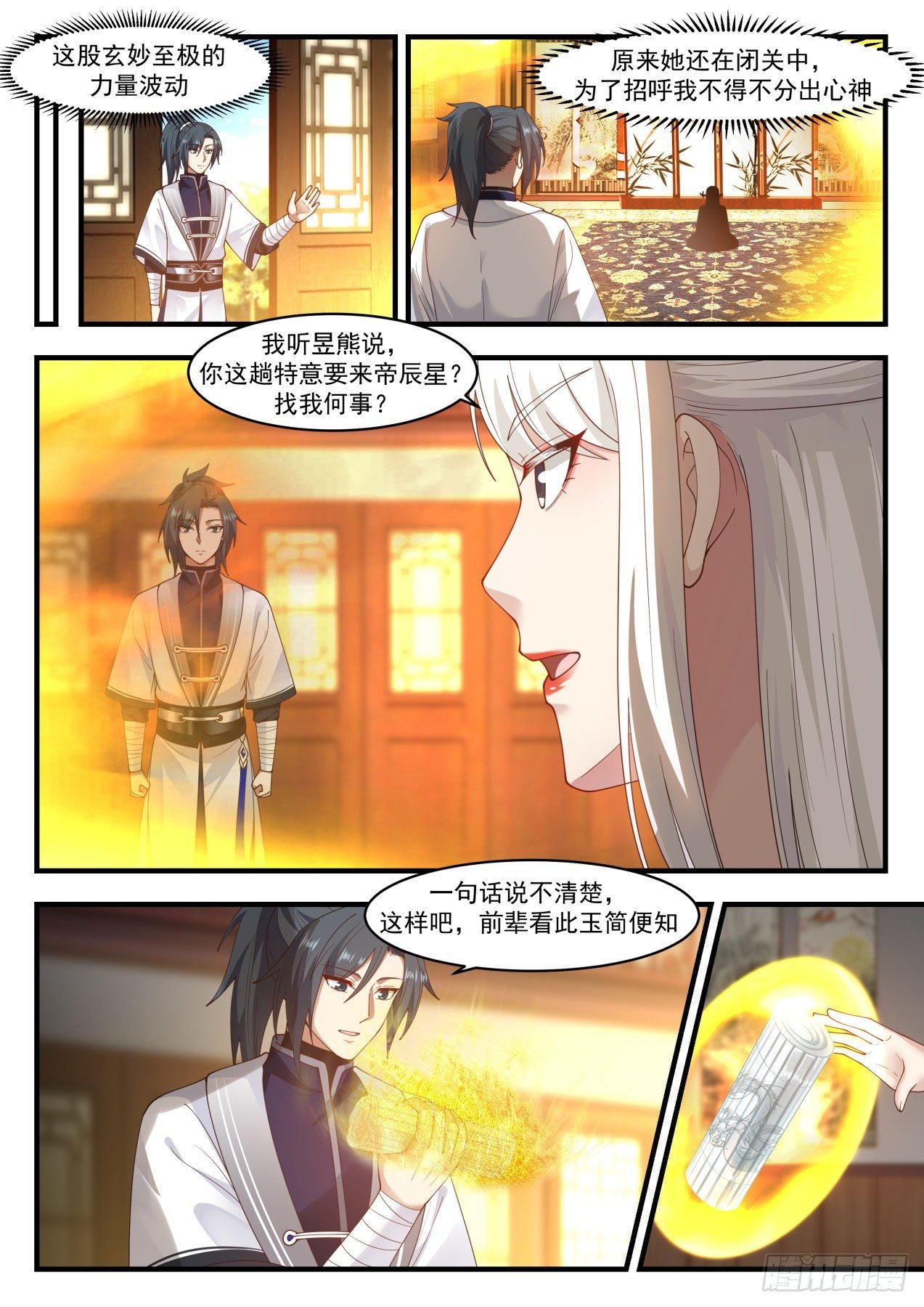 This mysterious power fluctuates

It turned out that she was still in retreat, so I had to distract myself in order to greet me

I heard Yu Xiong say, are you coming to Dichenxing on purpose this time?

What's the matter with me?

I can't explain a word clearly, so let's see, the seniors can easily understand this jade.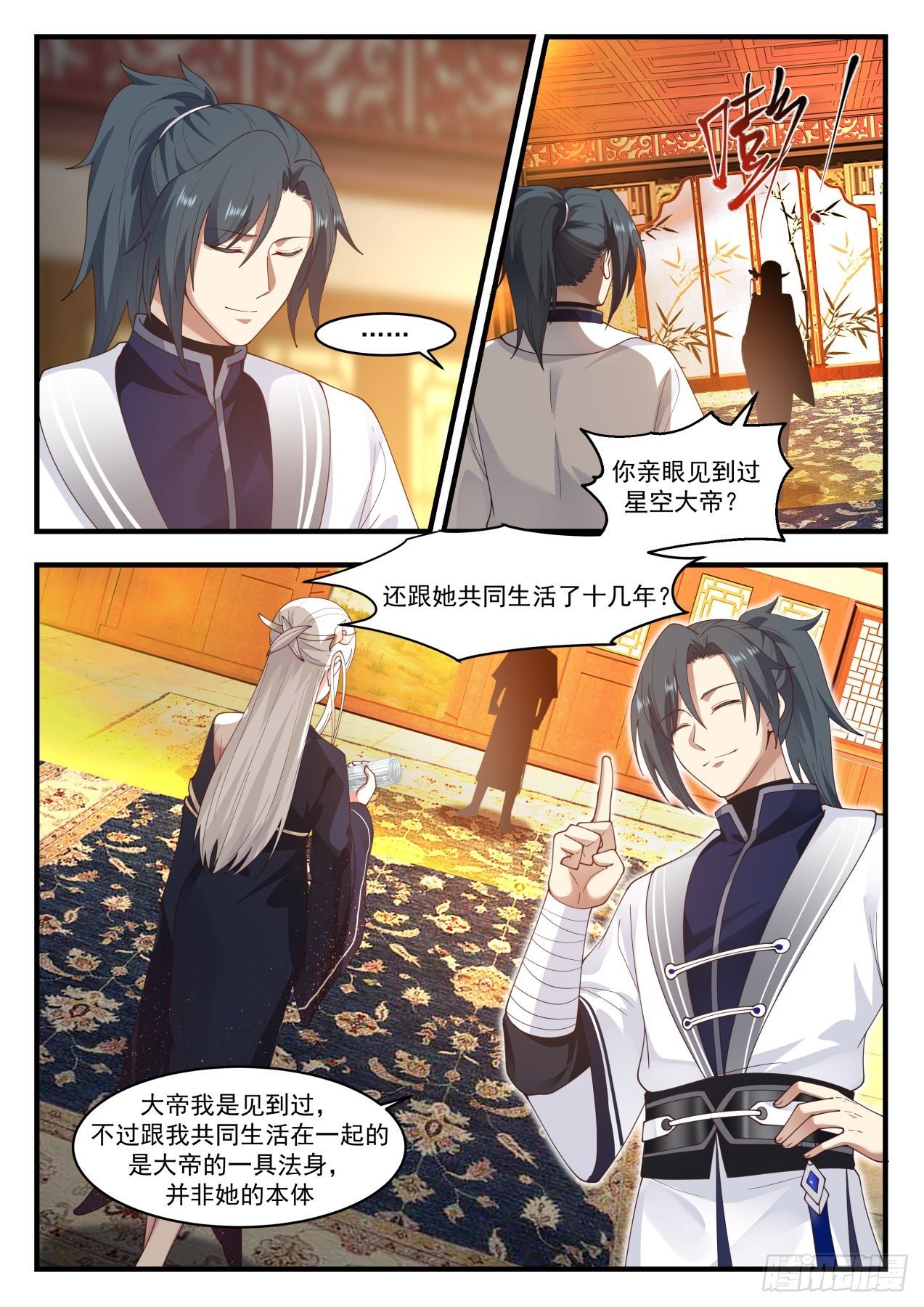 Have you seen the Emperor Starry Sky with your own eyes?

Lived with her for ten years

I have seen the Great Emperor, but the one living with me is a Dharma body of the Great Emperor, not her body.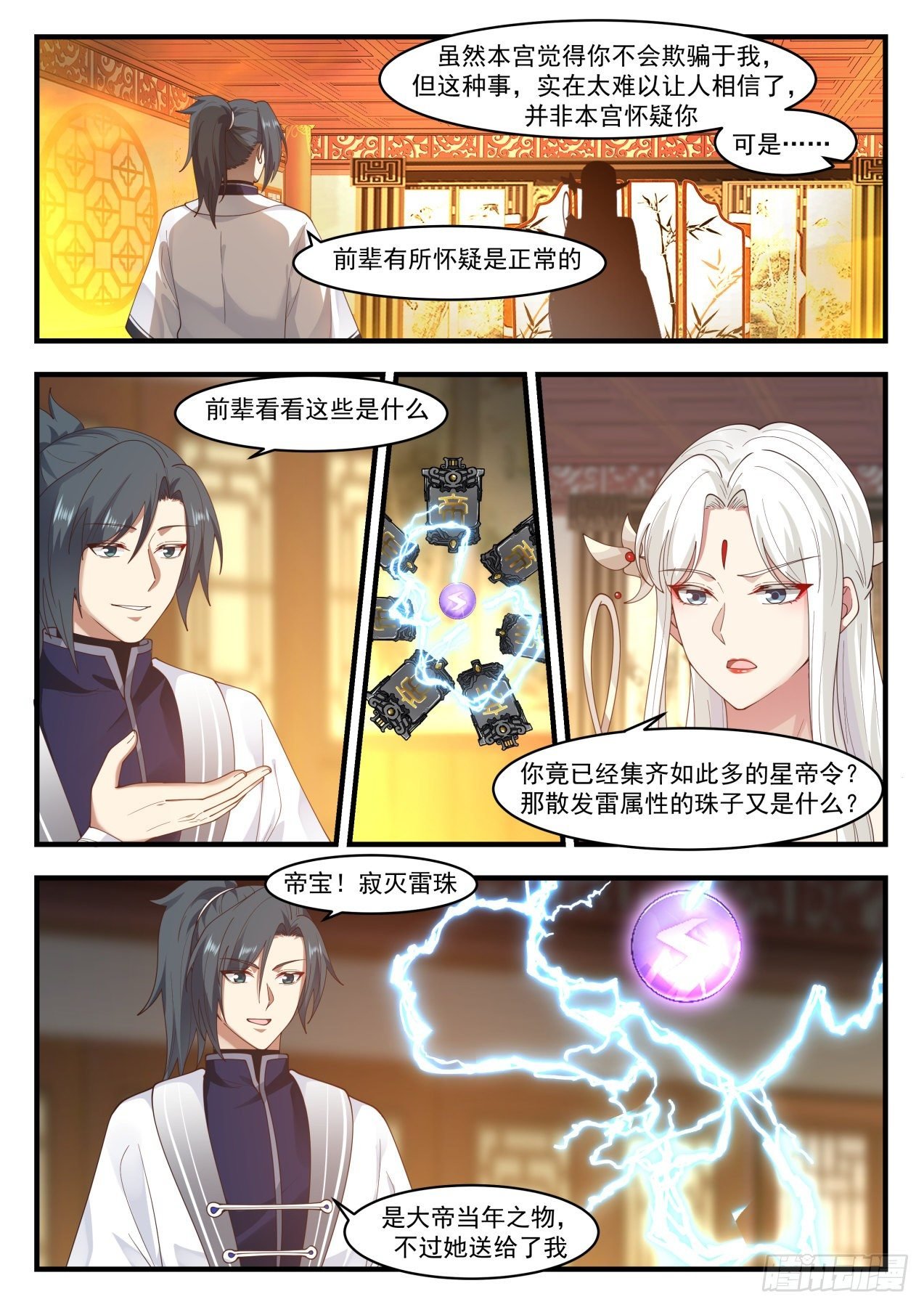 Although this palace thinks that you will not deceive me, this kind of thing is too hard for people to believe

It's not that this palace suspects you

But·

It is normal for seniors to be suspicious

Seniors, look what these are

You have already collected so many Star Emperor Tokens? What are the beads that emit thunder attributes?

Dibao! Silent Thunderball

It was the emperor's thing, but she gave it to me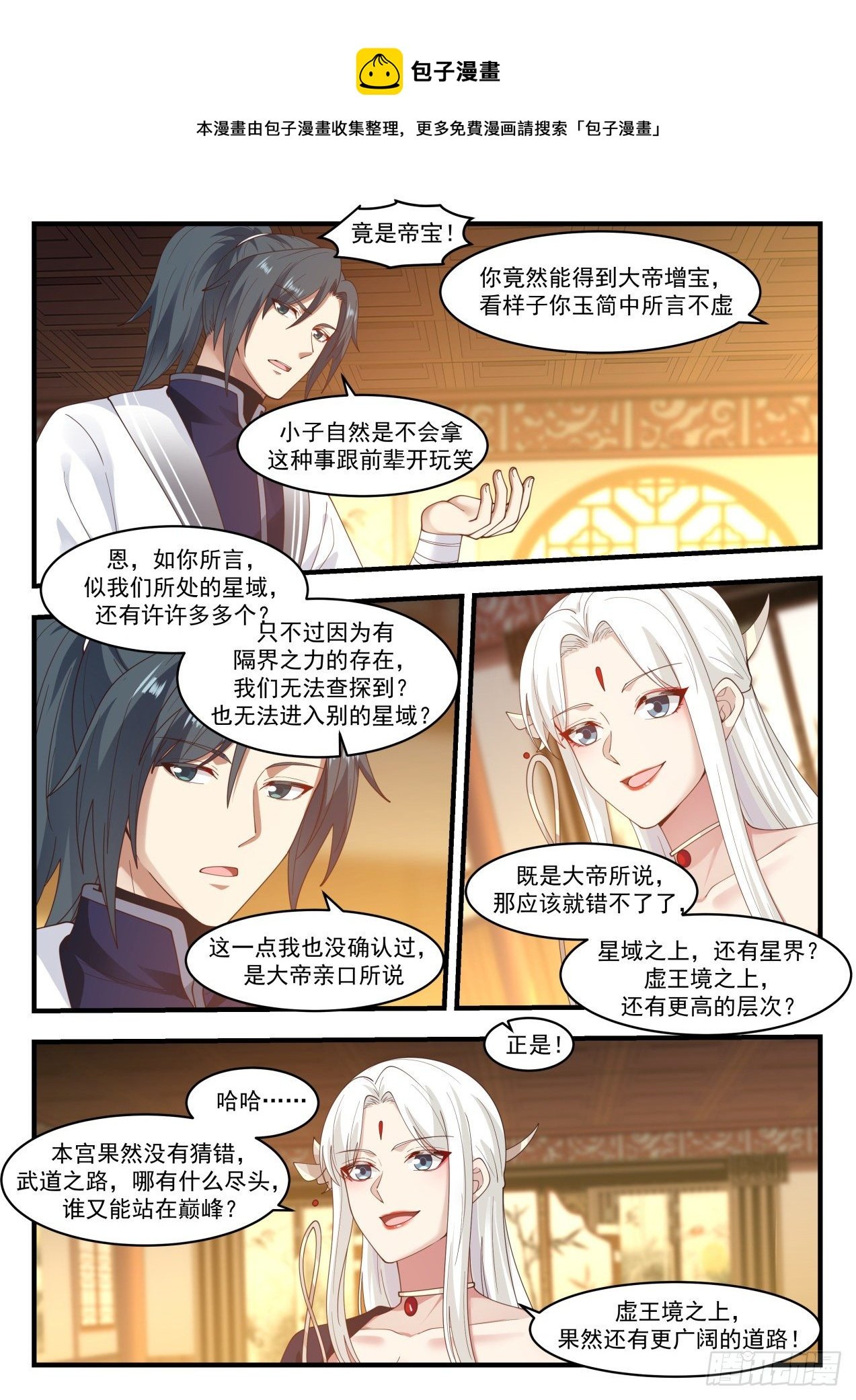 Steamed Bun

This comic is collected and organized by Bao Ziman, for more free comics, please search "Bao Ziman"

It was Emperor Bao!

You can actually get the emperor's treasure, it seems that what you said in the jade slip is true

Naturally, the boy would not joke with seniors about this kind of thing.

Well, as you said, like the star field we are in, there are many more?

"Just because of the existence of the power of the boundary, we can't detect it? Can't enter other star fields?

Since the emperor said it, it should not be wrong.

I haven't confirmed this, it was said by the emperor himself

Above the star field, is there a star world? Above the Void King Stage, is there a higher level?

exactly

Ha ha··

As expected, Ben Gong did not guess wrong. There is no end to the road of martial arts, who can stand at the top?

Above the Void King Stage, there is indeed a wider road!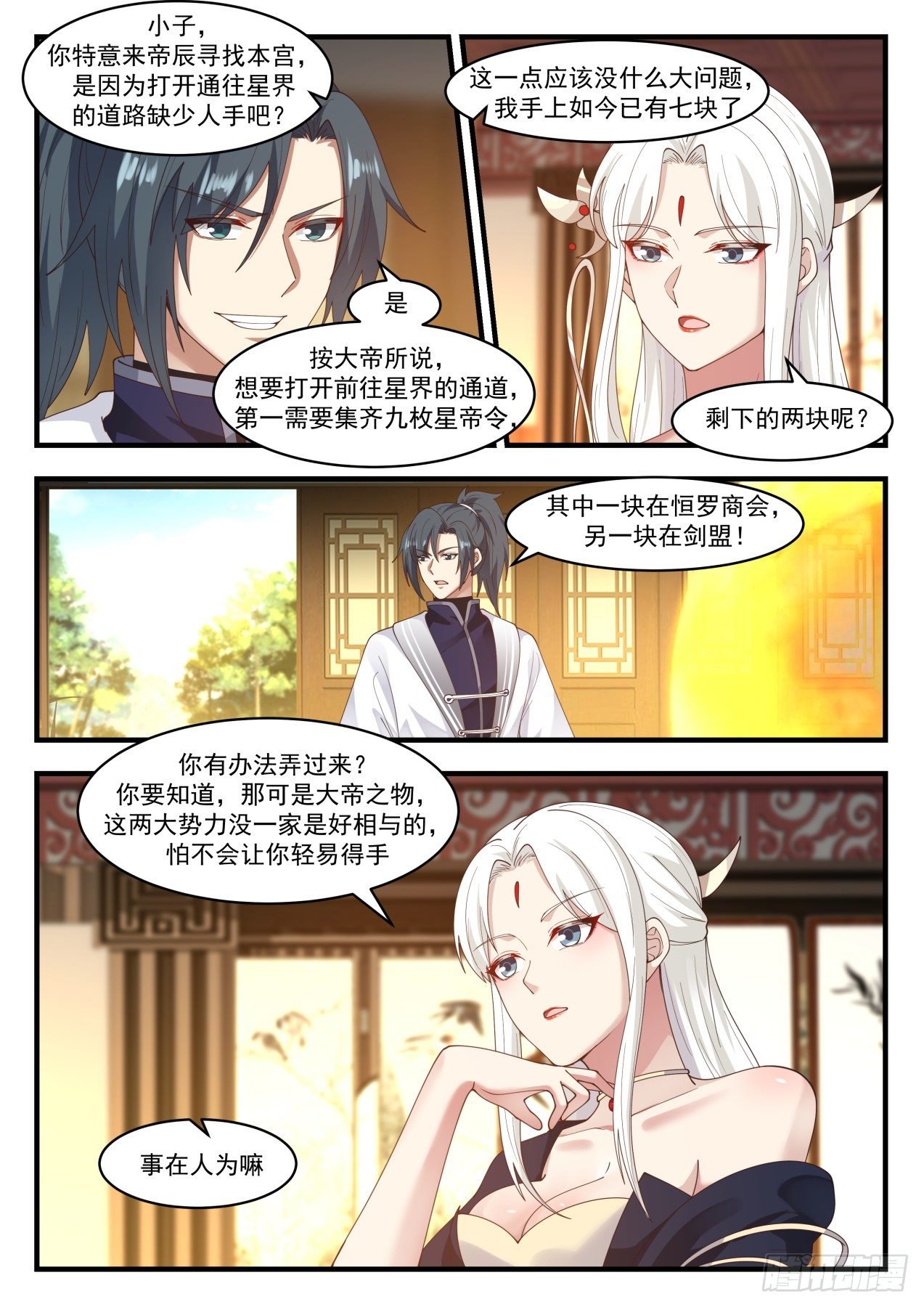 boy,

你特意来帝辰寻找本宫是因为打开通往星界的道路缺少人手吧?

这一点应该没什么大问题1我手上如今已有七块了

定

按大帝所说,

想要打开前往星界的通道,第一需要集齐九枚星帝令

剩下的两块呢?

其中一块在恒罗商会另一块在剑盟!

你有办法弄过来?你要知道,那可是大帝之物,这两大势力没一家是好相与的,怕不会让你轻易得手

事在人为嘛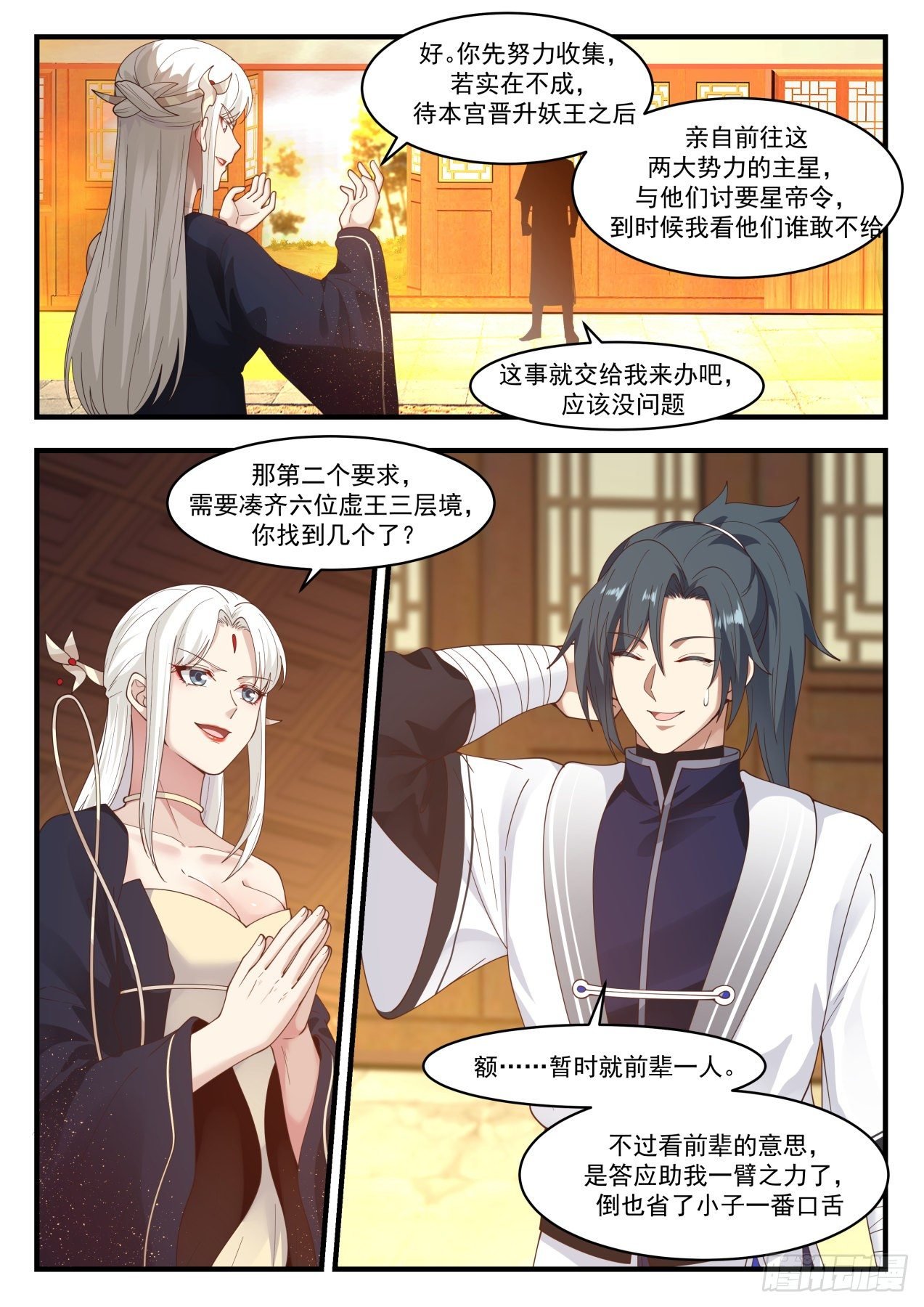 好。你先努力收集,若实在不成,待本宫晋升妖王之后

亲自前往这两大势力的主星,与他们讨要星帝令,到时候我看他们谁敢不给

这事就交给我来办吧,应该没问题

那第二个要求,需要凌齐六位虚王三层境你找到几个了?

额?..…暂时就前辈一!

不过看前辈的意思,是答应助我一臂之力了,倒也省了小子一番口舌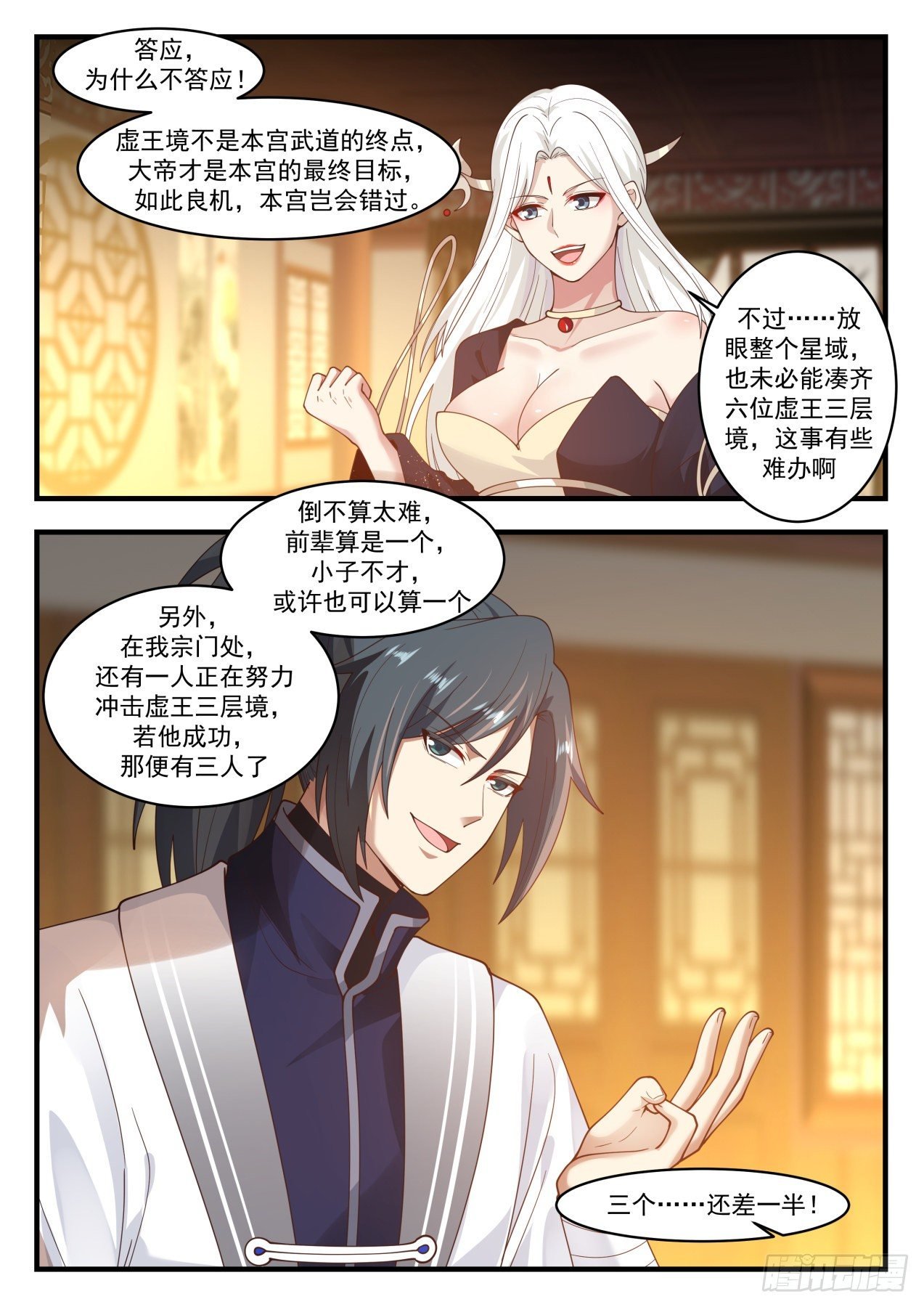 答应,为什么不答应!虚王境不是本宫武道的终点,大帝才是本宫的最终目标,如此良机,本宫岂会错过

不过…放眼整个星域,也未必能凑齐六位虚王三层境,这事有些难办啊

倒不算太难,前辈算是一个,小子不才,或许也可以算

另外,在我宗门处,还有一人正在努力冲击虚王三层境,若他成功,那便有三人了

三个..…还差一半!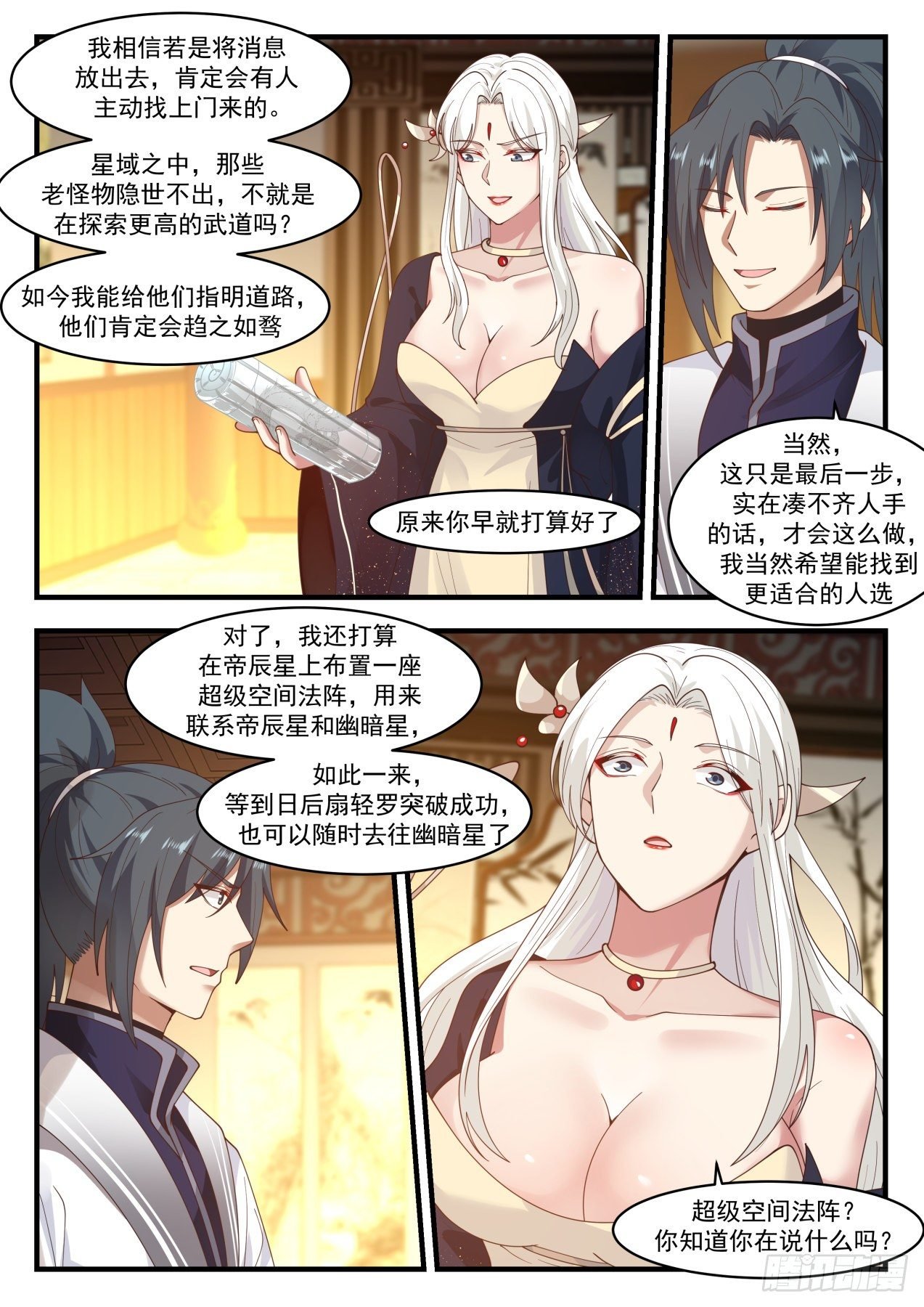 我相信若是将消息放出去,肯定会有人主动找上门来的。星域之中,那些老怪物隐世不出,不就是在探索更高的武道吗?如今我能给他们指明道路,他们肯定会趋之如婺

当然,这只是最后一步,实在凑不齐人手的话,才会这么做,我当然希望能找到更适合的人选

原来你早就打算好了

对了,我还打算在帝辰星上布置一座超级空间法阵,用来联系帝辰星和幽暗星,等到日后扇轻罗突破成功,也可以随时去往幽暗星了

如此一来,

超级空间法阵?你知道你在说什么吗?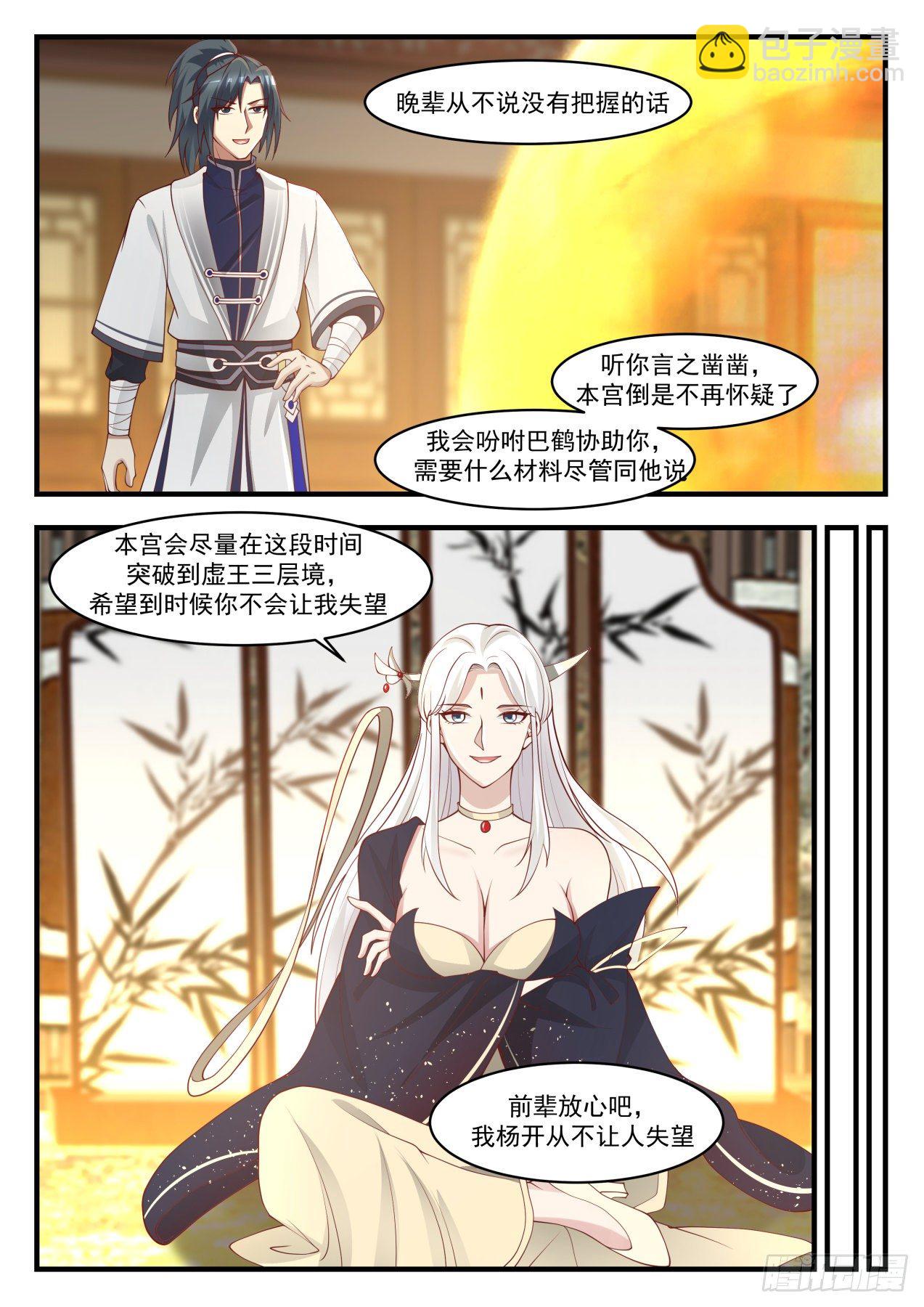 晚辈从不说没有把握的话

听你言之凿凿,本宫倒是不再怀疑

我会盼附巴鹤协助你,需要什么材料尽管同他说

本宫会尽量在这段时间突破到虚王三层境,希望到时候你不会让我失望

前辈放心吧,我杨开从不让人失望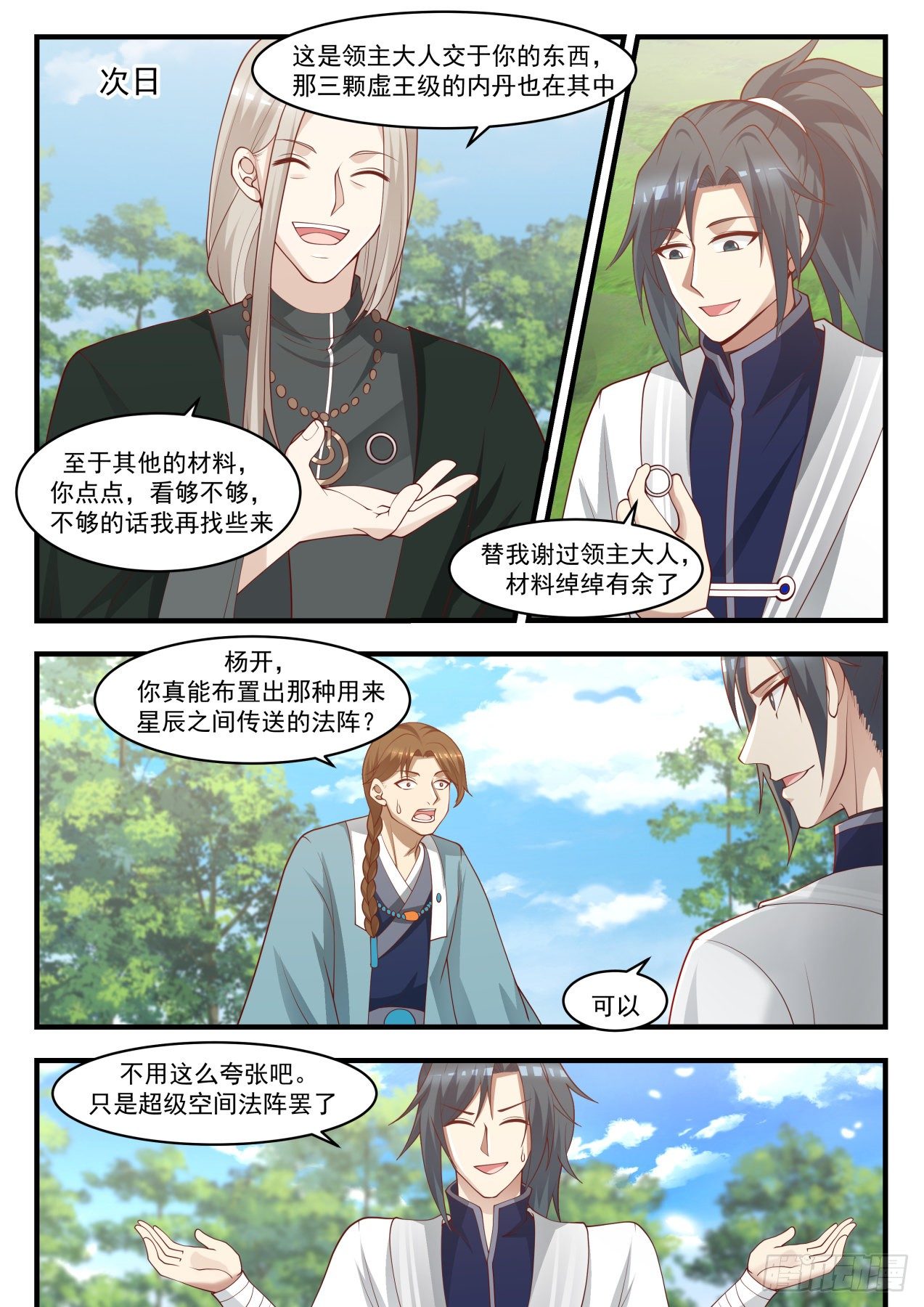 这是领主大人交于你的东西,那三颗虚王级的内丹也在其中

次日

至于其他的材料你点点,看够不够不够的话我再找些来

替我谢过领主大人材料绰绰有余了

杨开,

Can you really set up the kind of magic circle that is used to teleport between the stars?

Can

Don't be so exaggerated. It's just a super space array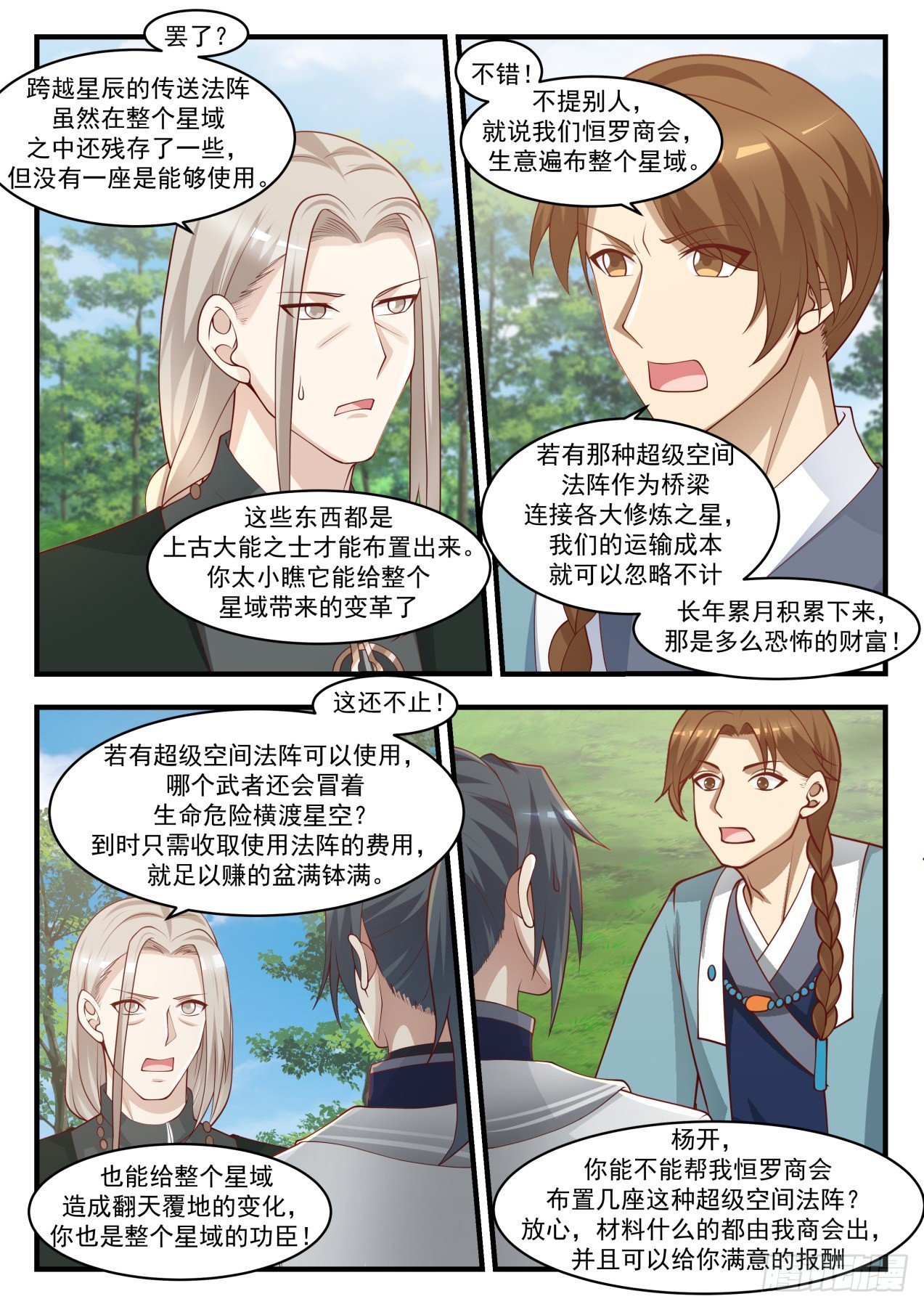 good! 2 Don't mention others, just say that our Hengluo Chamber of Commerce has business throughout the entire star field

Although there are still some teleportation circles that cross the stars in the entire star field, none of them can be used.

If there is such a super space array as a bridge to connect the major stars of cultivation, our transportation cost can be ignored.

These things can only be arranged by ancient powerful people. You underestimate the changes it can bring to the entire star field

Accumulated over many years, what a terrifying wealth!

It doesn't stop there!

If there is a super space magic circle that can be used, which warrior will risk his life to cross the starry sky? At that time, you only need to charge the fee for using the magic circle, and it will be enough to make a lot of money.

Yang Kai,

It can also cause earth-shaking changes to the entire star field, and you are also the hero of the entire star field!

Can you help me arrange a few such super space arrays for the Hengluo Chamber of Commerce? Don't worry, all the materials are provided by our chamber of commerce! and can give you satisfactory compensation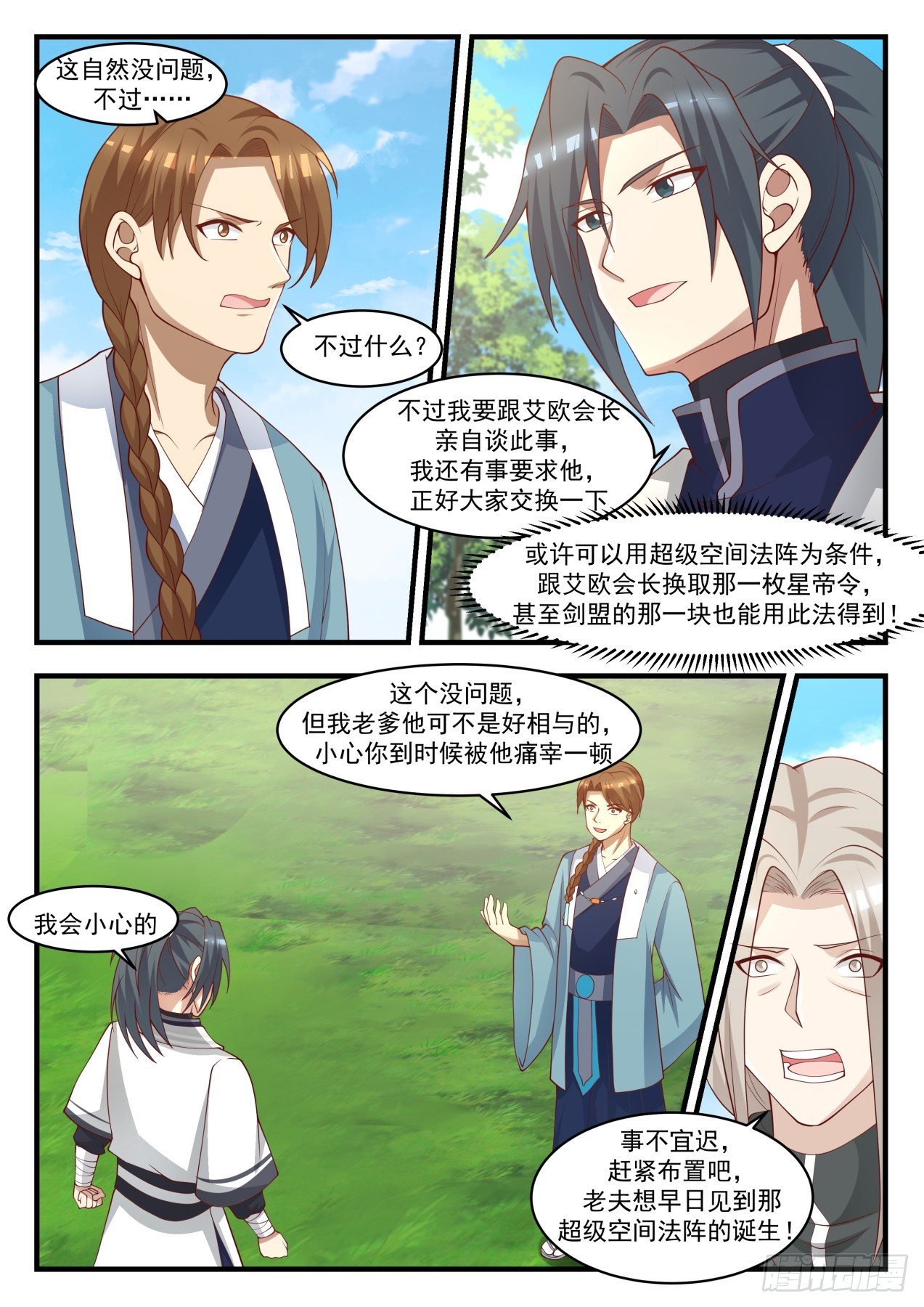 That's fine of course, but…

But what?

But I want to talk to President Aio about this in person. I still have something to ask him. It just happens that we exchange it.

Maybe you can use the super space magic array as a condition to exchange that star emperor decree with President Ai Ou, and even the sword alliance can be obtained by this method! .

no problem,

But my father is not easy to be with, be careful that you will be tortured by him.

pause

I will be careful

It's not too late to arrange it, I want to see the birth of the super space magic circle as soon as possible!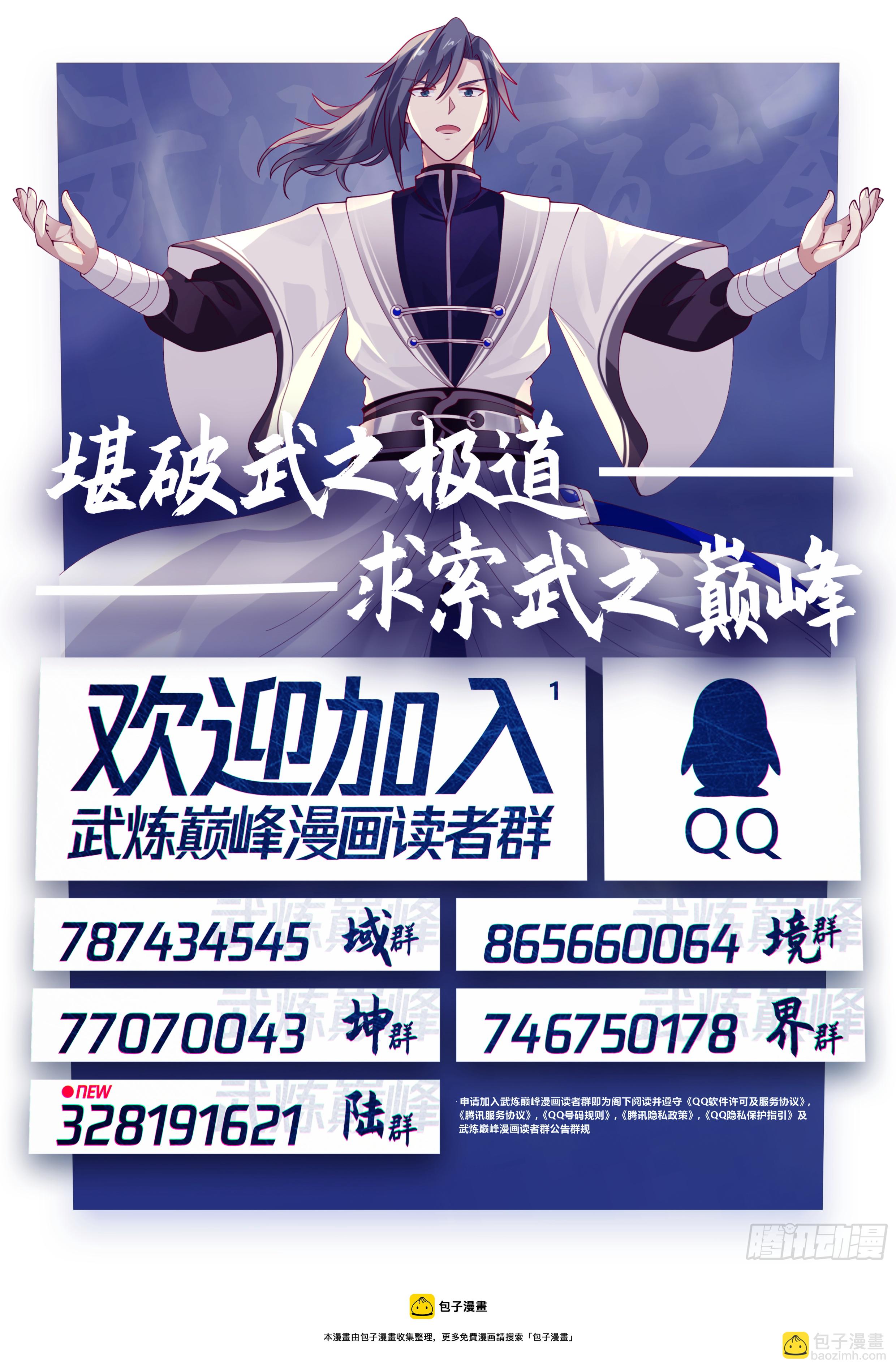 The Ultimate Way of Basic Martial Arts

The pinnacle of a quest for martial arts

Welcome to Shanglian Peak Comics Reader Group

QQ

Domain group

78

87434545

865660064

Kunqun

71OnL32

7070043

746750178

2819162 Lu Qun

QQ Privacy Protection Guidelines"1

Tencent

Steamed buns

This manga is attacked by Steamed Bun

Please search for "Baozi Man Strike"