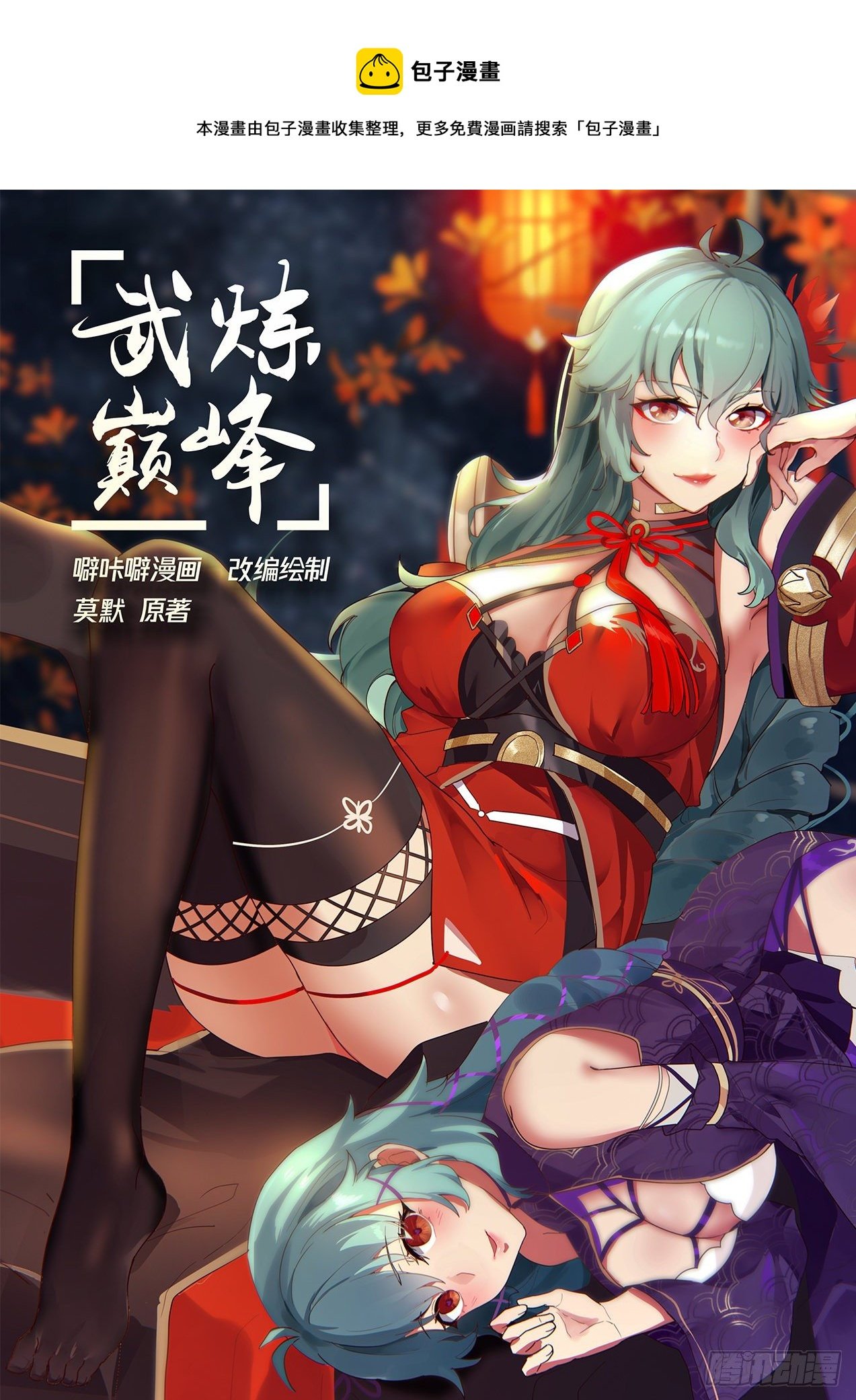 Steamed Bun Comics

This comic is collected and organized by Bao Ziman. For more free comics, please search "Bao Ziman"

Wulian Dou Feng's drunken beer cartoon Mo Mo's original work

adapted drawing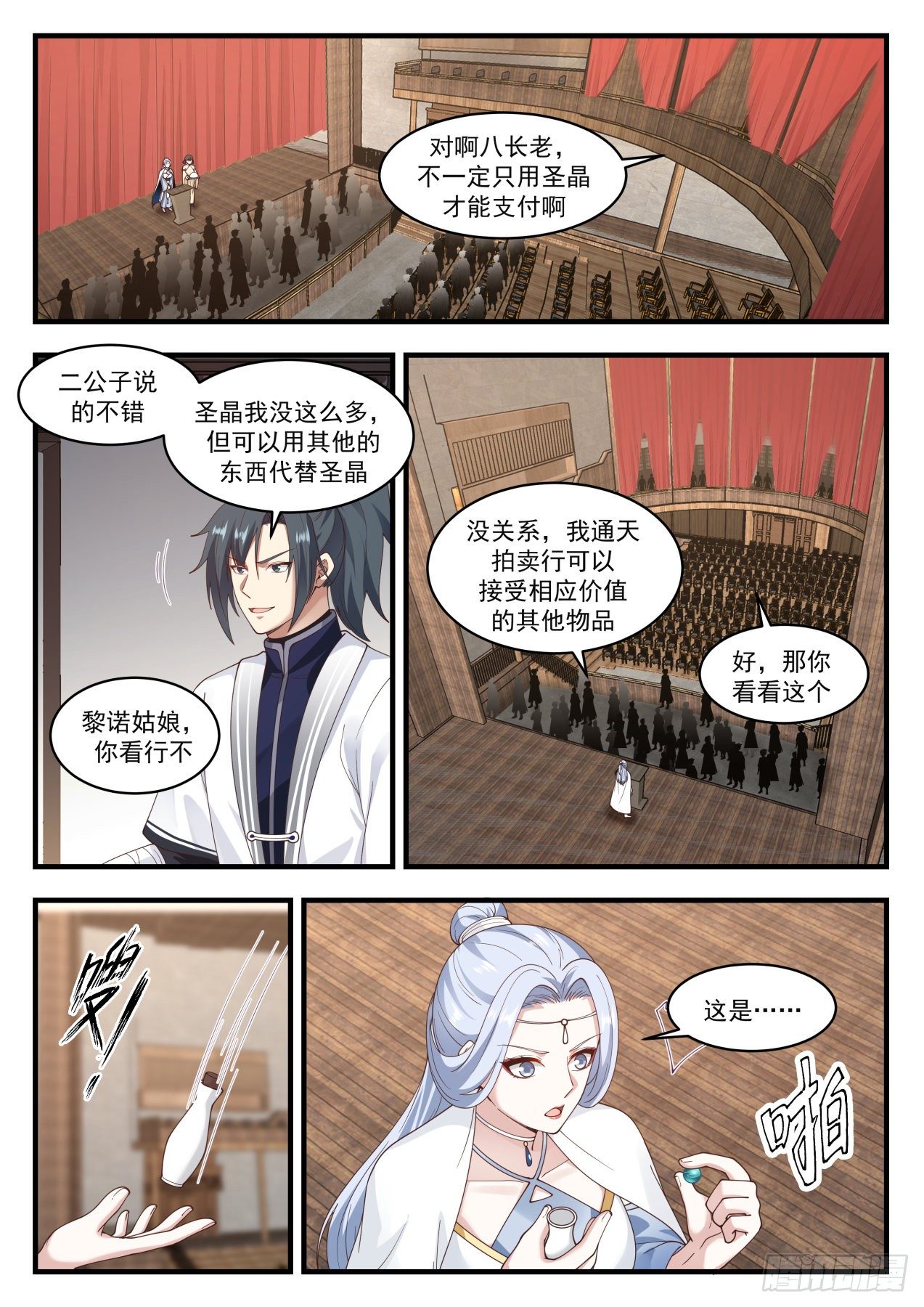 Yes, the eight elders, you don't have to use only holy crystals to pay.

Well said three sons

I don't have so many holy crystals, but you can use other things instead of holy crystals

It doesn't matter, my Tongtian auction house can accept other items of corresponding value

ok, look at this

Miss Linuo, can you see?

This is…·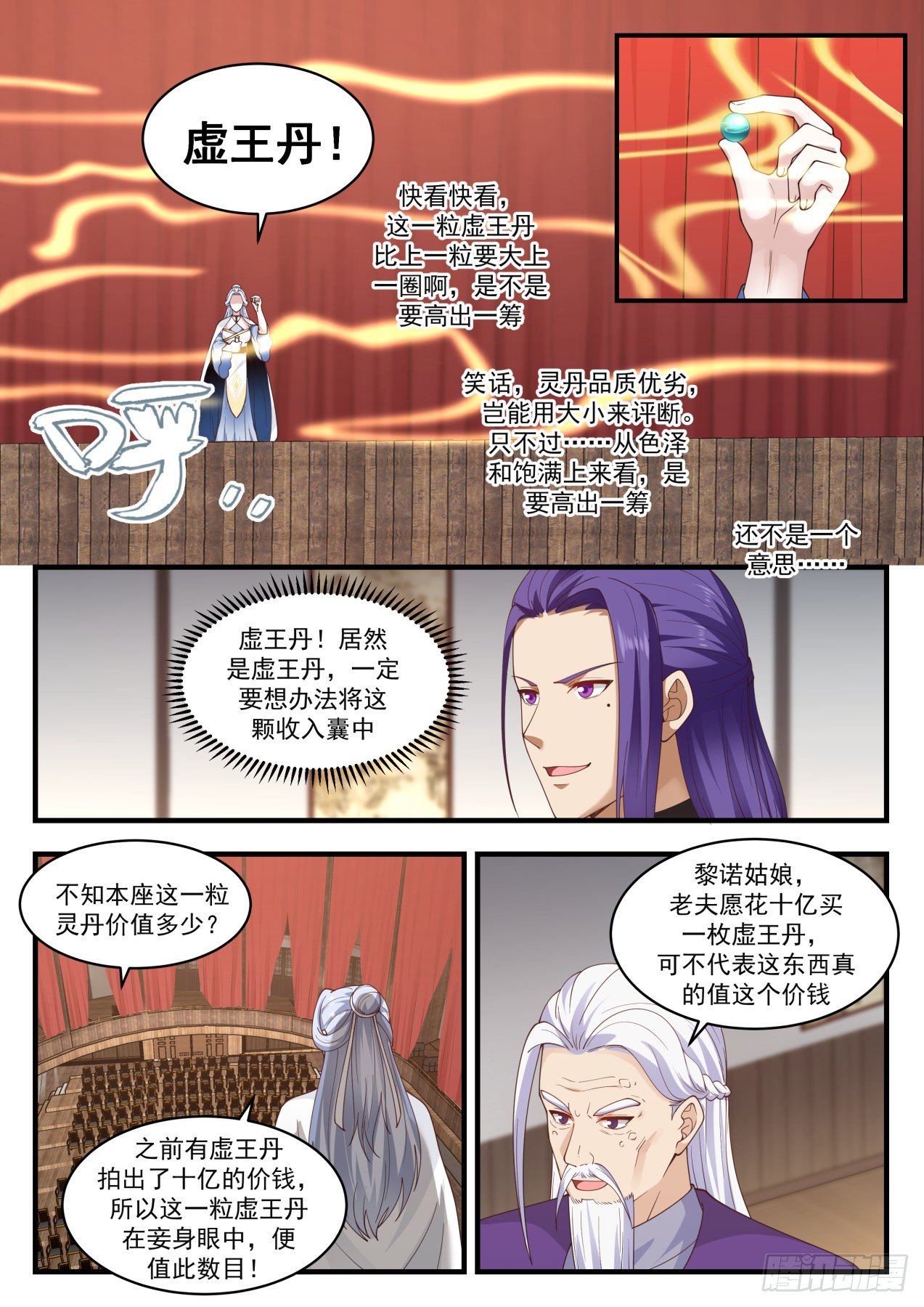 Void King Dan!

Look, look, this Void King Pill is a circle bigger than the last one, isn't it better than the previous one?

Jokes, the quality of the elixir, how can it be judged by its size. It's just that in terms of color and fullness, it is better than

PY

still not fancy

Void King Dan! It's actually a virtual king pill, we must find a way to get this one in the bag

Miss Li Nuo, the old man is willing to spend one billion to buy a virtual king pill. Doesn't mean it's really worth the price

I don't know how much this elixir is worth?

There was a virtual king pill that sold for a billion dollars before, so this virtual king pill is worth this amount in the eyes of the concubine!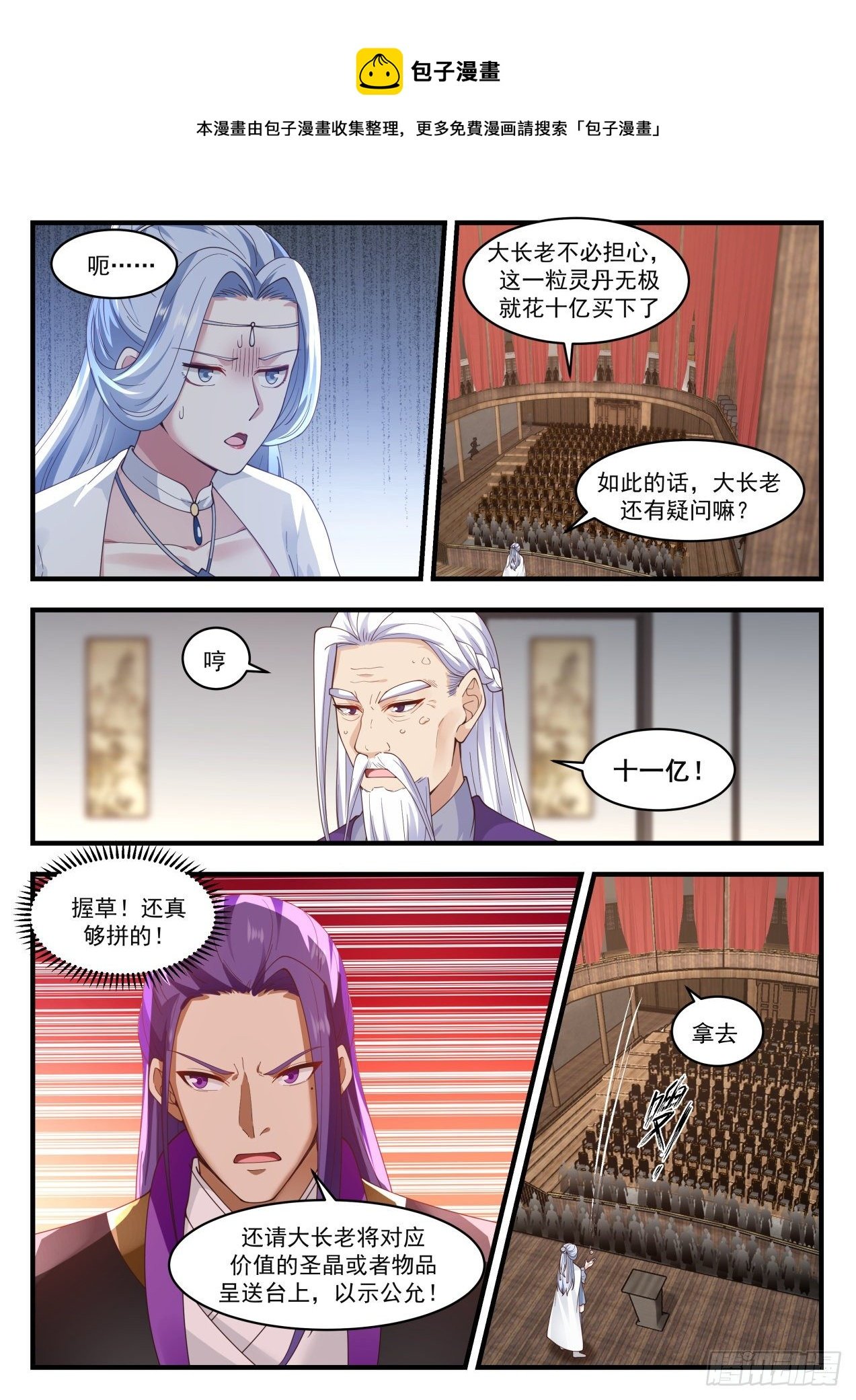 bun man book

This comic is collected and organized by Bao Ziman, for more free comics, please search "Bao Ziman"

Great elders don't have to worry, this elixir was bought for one billion

Woolen cloth…

If so, does the Great Elder still have questions?

One billion!

Hold the grass! Really hard enough!

take it

Please also ask the elder to present the corresponding value of the holy crystal or items on the stage to show fairness!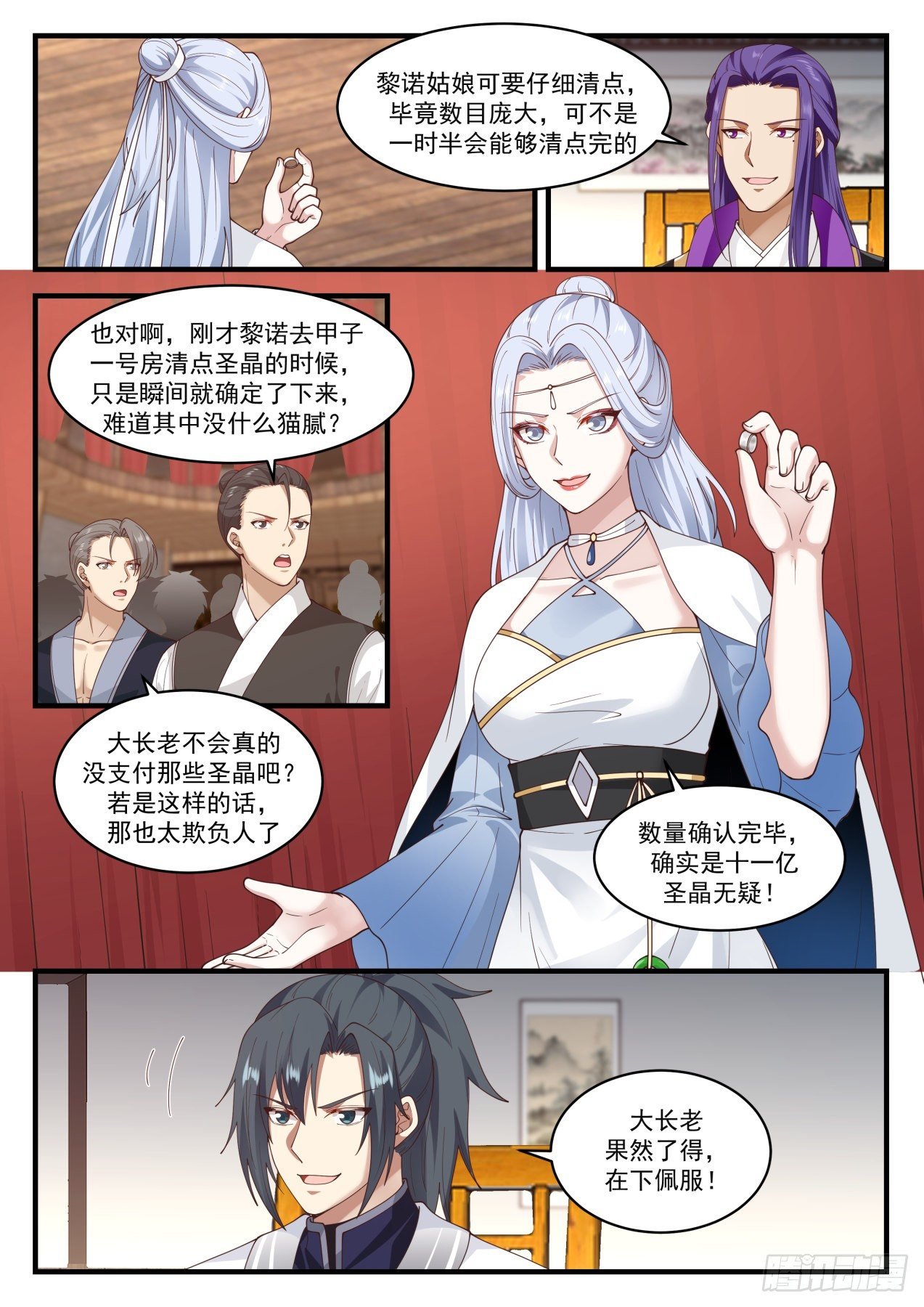 Miss Li Nuo needs to count carefully. After all, the number is huge, and it will not be able to be counted in a while.

That's right, when Li Nuo went to the Jiazi-No. room to count the holy crystals, it was only confirmed in an instant. Isn't there anything tricky in it?

The Great Elder didn't really pay those holy crystals, did he? If that's the case, it's too bullying

数量确认完毕,确实是十一亿圣晶无疑!

大长老果然了得,在下佩服!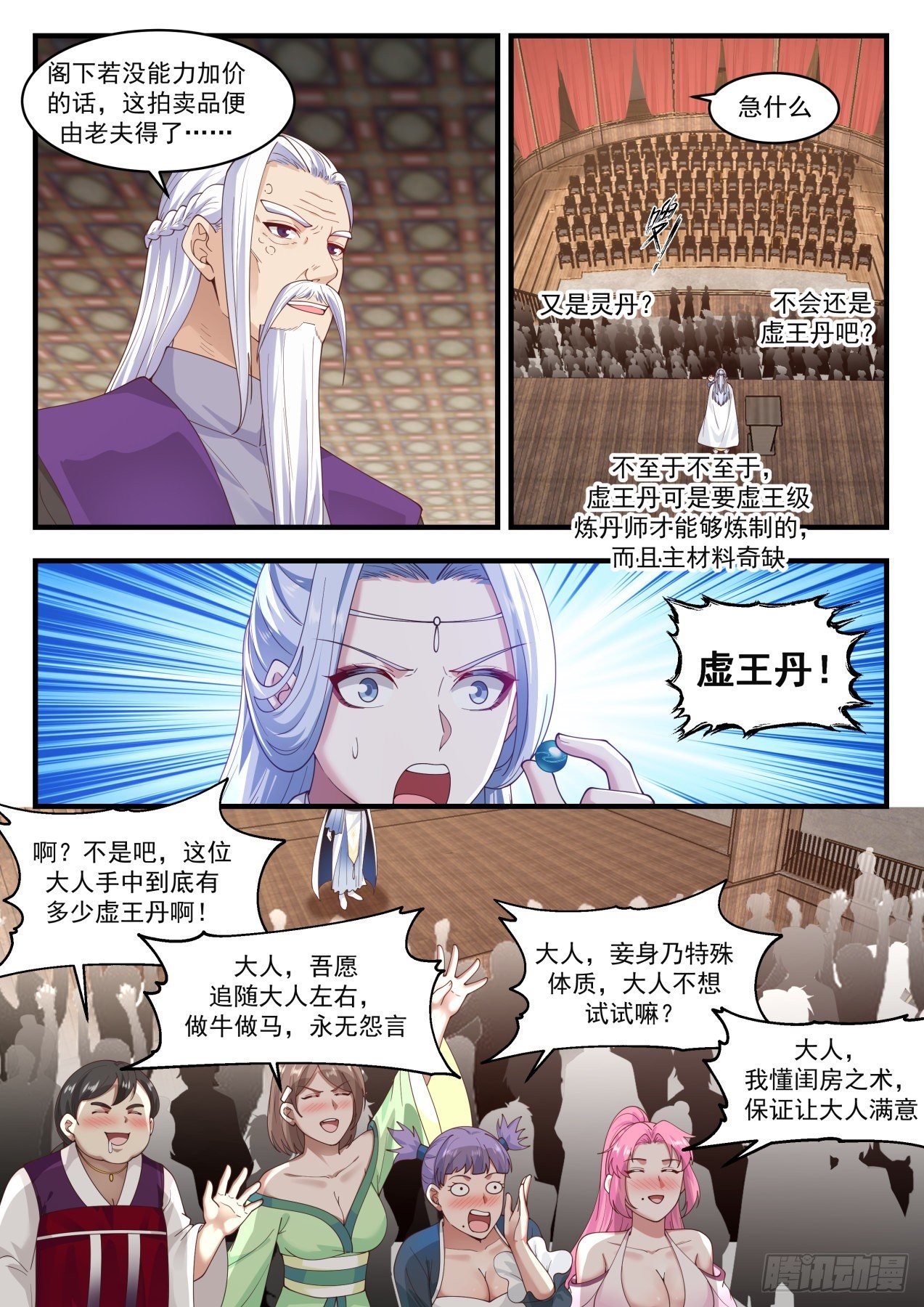 阁下若没能力加价的话,这拍卖品便由老夫得了…

急什么

又是灵丹?

不会还是虚王丹吧?

不至于不至于虚王丹可是要虚王级炼丹师才能够炼制的,而主材料奇缺

虚王丹!

啊?不是吧,这位大人手中到底有多少虚王丹啊!

天人,妾身乃特殊体质,大人不想试试嘛?

大人,吾愿追随大人左右,做牛做马,永无怨言

大人,我懂闺房之术,保证让大人满意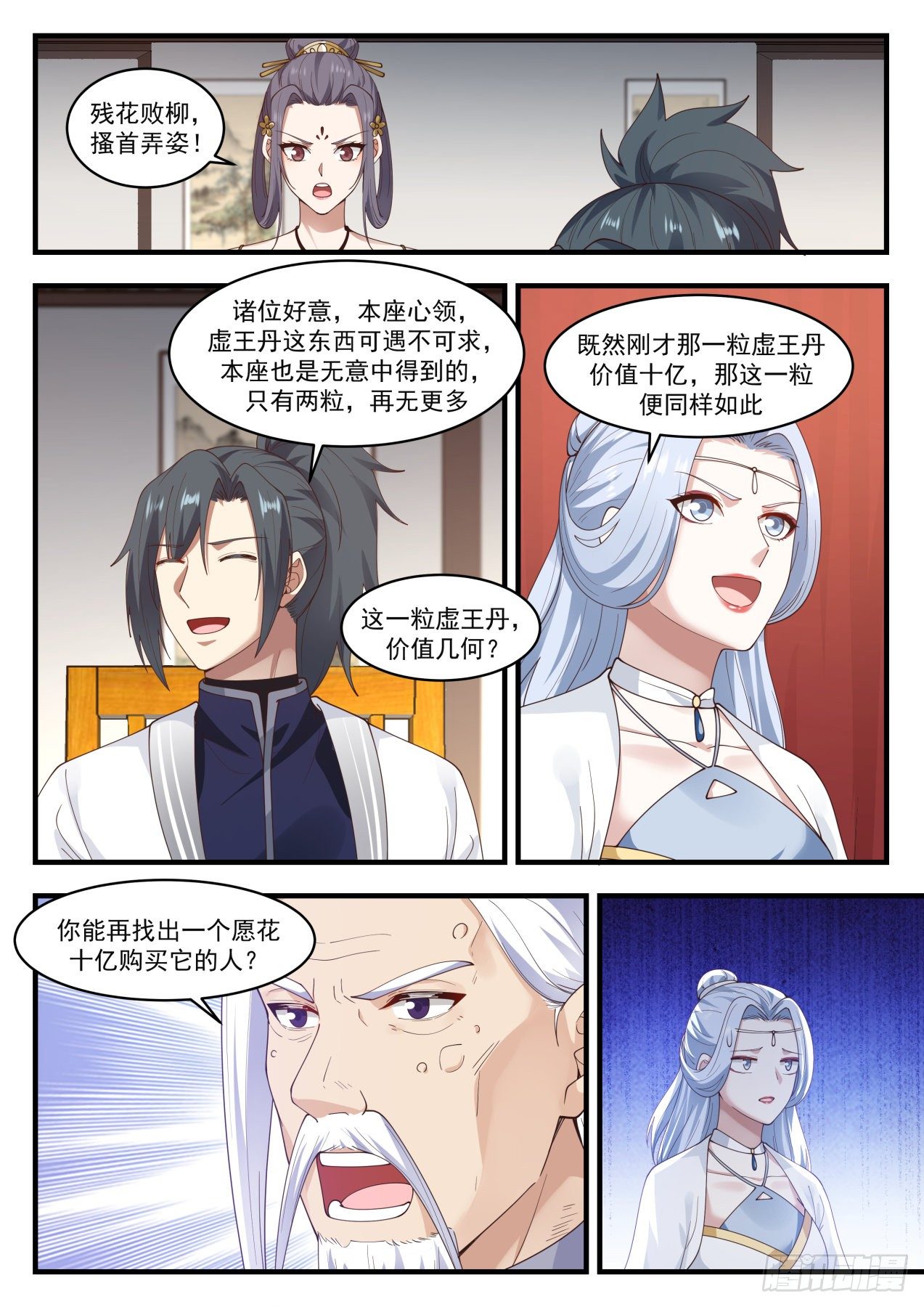 残花败柳,播首弄姿!

诸位好意,本座心领,虚王丹这东西可遇不可求本座也是无意中得到的,只有两粒,再无更多

既然刚才那一粒虚王丹价值十亿,那这一粒便同样如此

这一粒虚王丹,价值几何?

你能再找出一个愿花十亿购买它的人?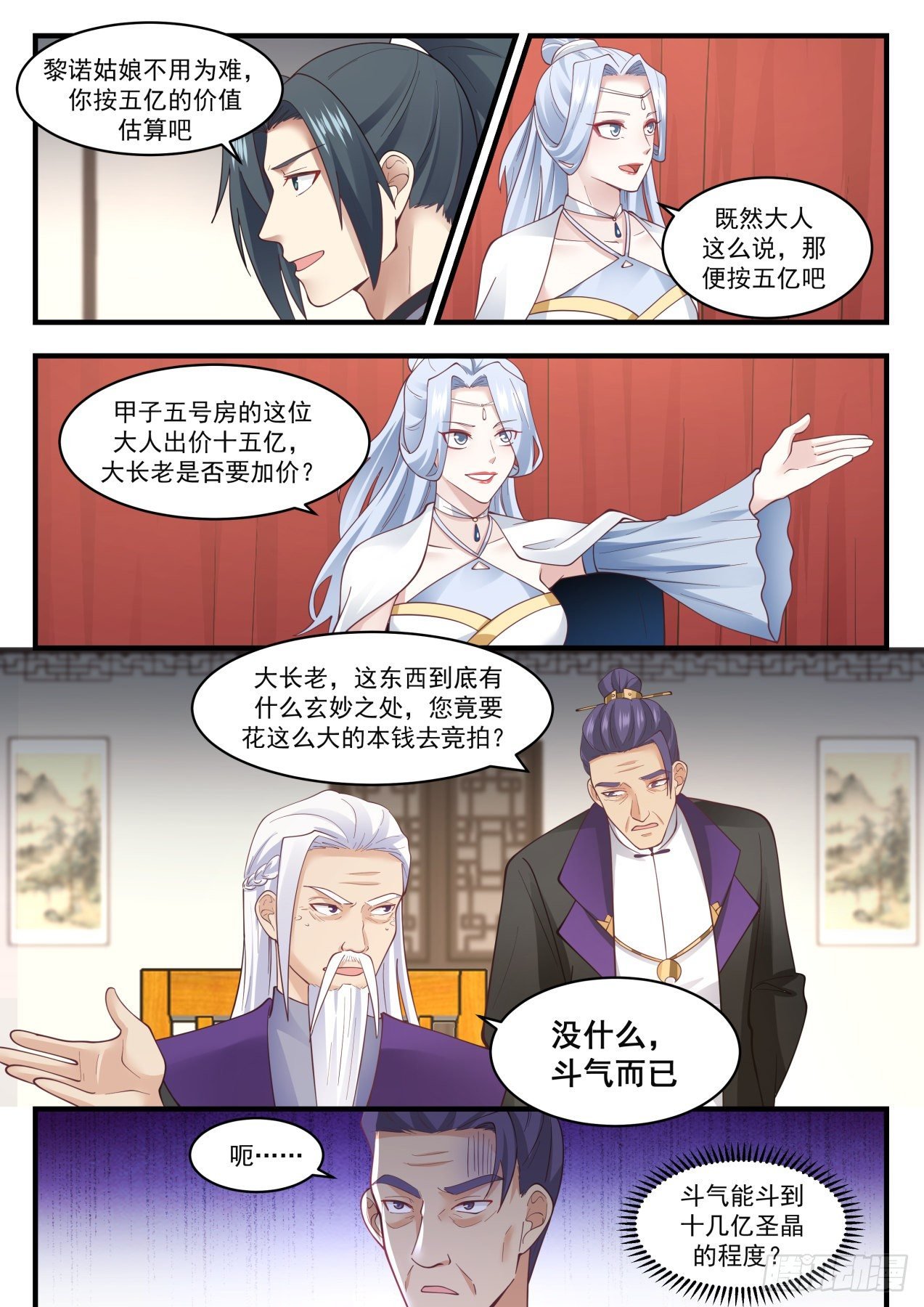 藜诺姑娘不用为难,你按五亿的价值估算吧

既然大人这么说,那便按五亿吧

甲子五号房的这位大人出价十五亿,大长老是否要加价?

大长老,这东西到底有什么玄妙之处,您竟要花这么大的本钱去竞拍?

没什么,斗气而已

呢…

斗气能斗到十几亿圣晶的程度?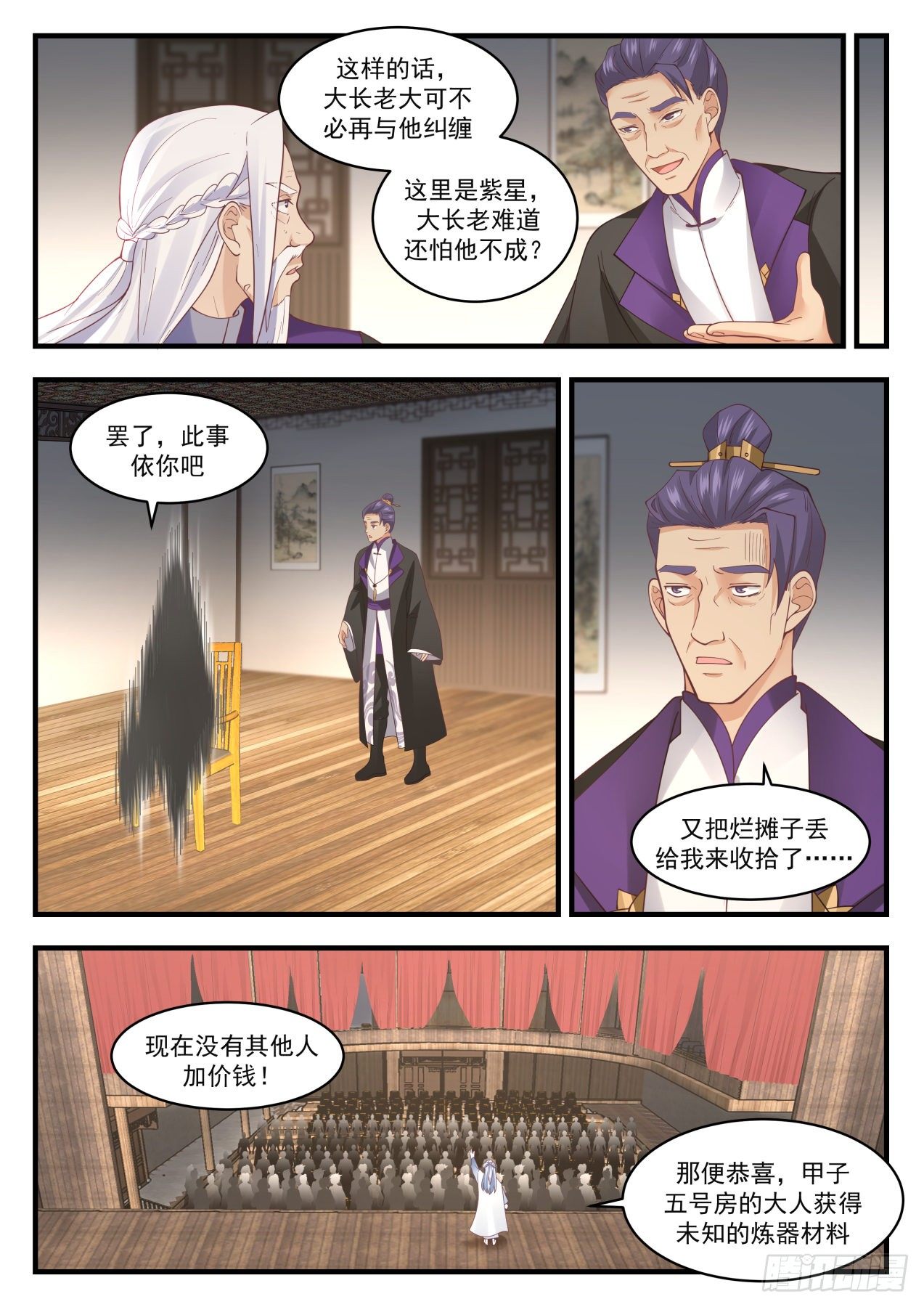 这样的话,大长老大可不必再与他纠缠

这里是紫星,大长老难道还怕他不成?

罢了,此事依你吧

又把烂摊子丢给我来收拾了…

现在没有其他人加价钱!

那便恭喜,甲子五号房的大人获得未知的炼器材料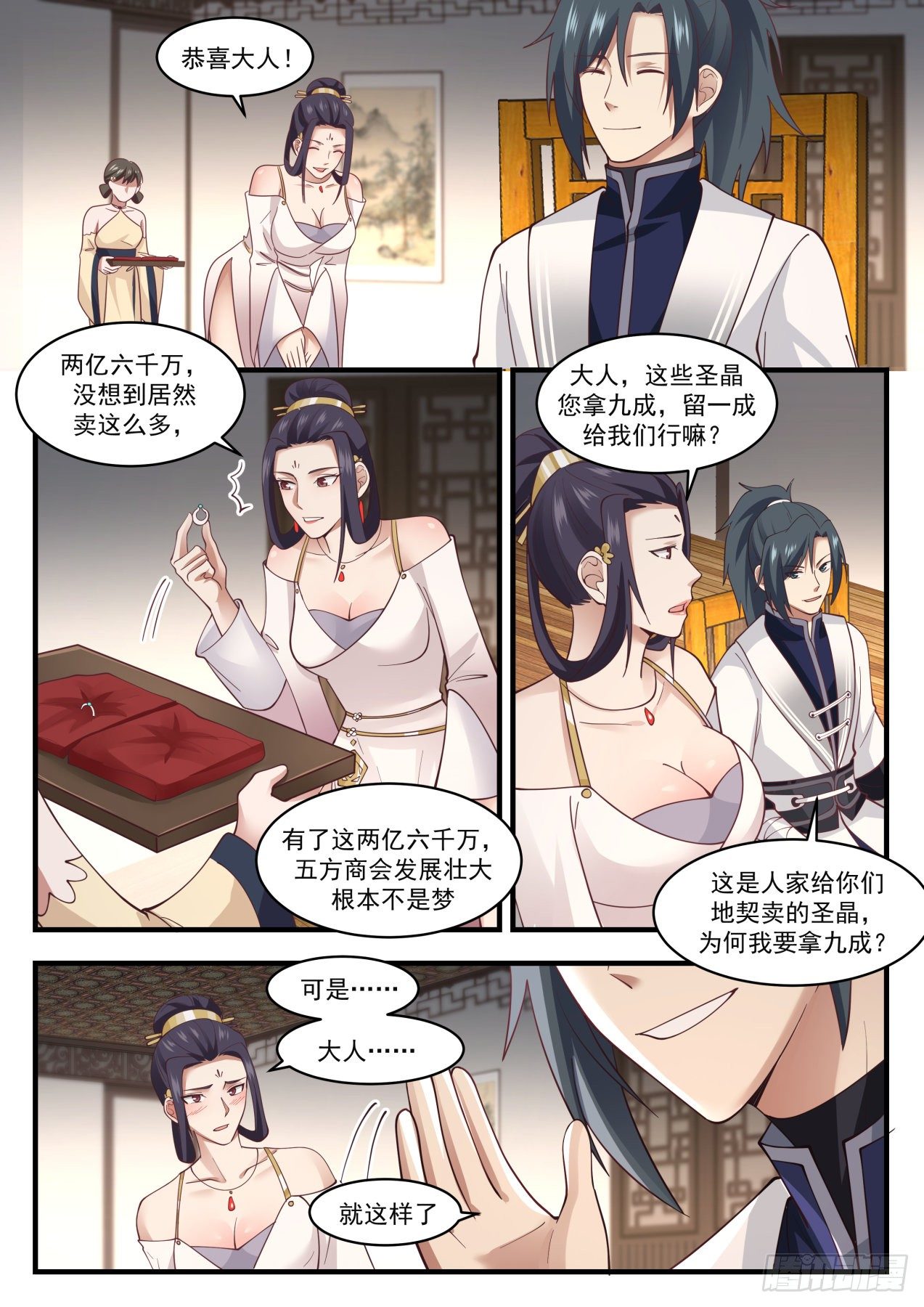 恭喜大人!

两亿六千万,没想到居然卖这么多,

大人,这些圣晶您拿九成,留一成给我们行嘛?

有了这两亿六千万,五方商会发展壮大根本不是梦可是?大人

这是人家给你们地契卖的圣晶,为何我要拿九成?

就这样了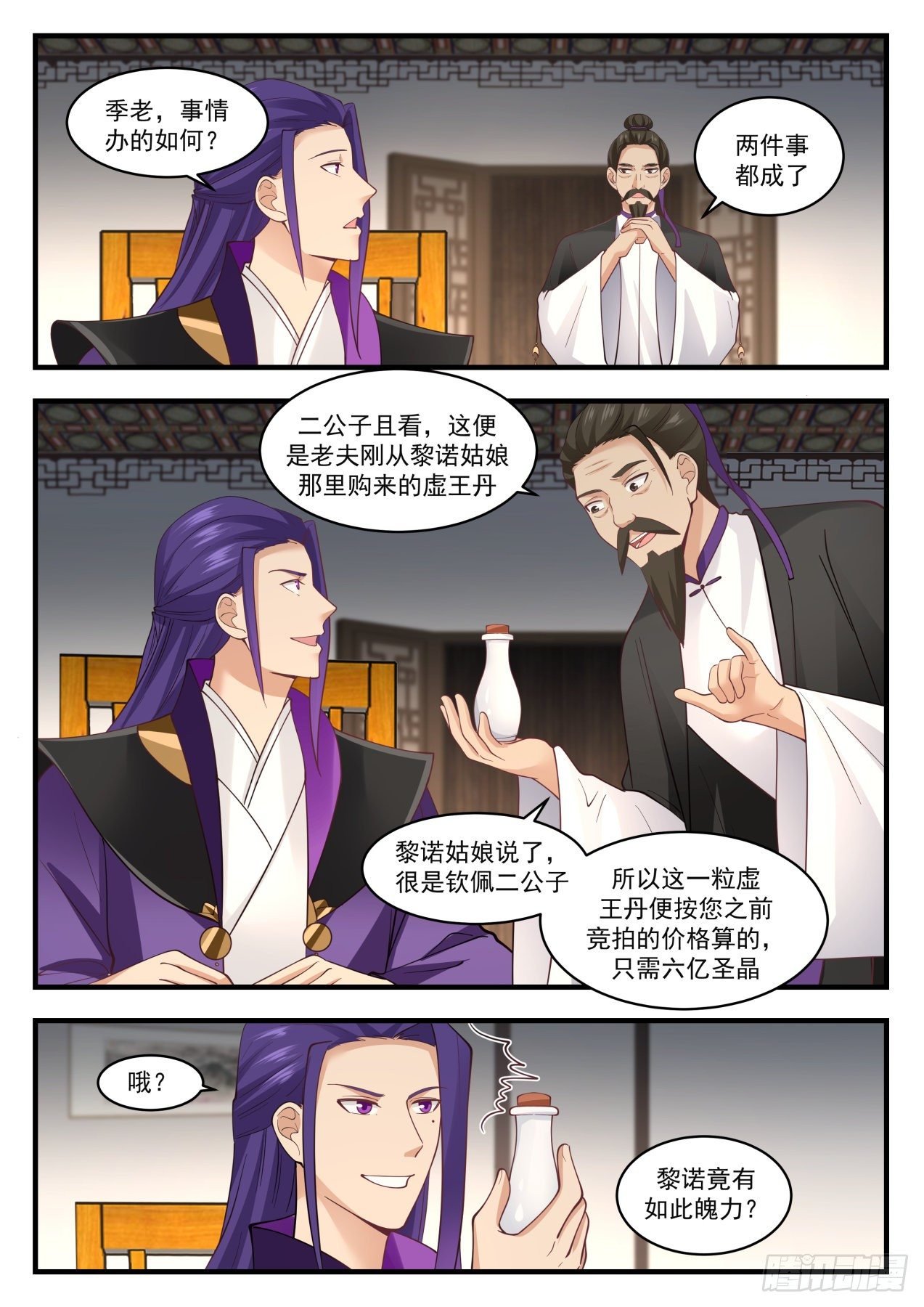 季老,事情办的如何?

两件事都成了

二公子且看,这便是老夫刚从黎诺姑娘那里购来的虚王丹

黎诺姑娘说了,很是钦佩二公子

所以这一粒虚王丹便按您之前竞拍的价格算的,只需六亿圣晶

哦?

黎诺竟有如此魄力?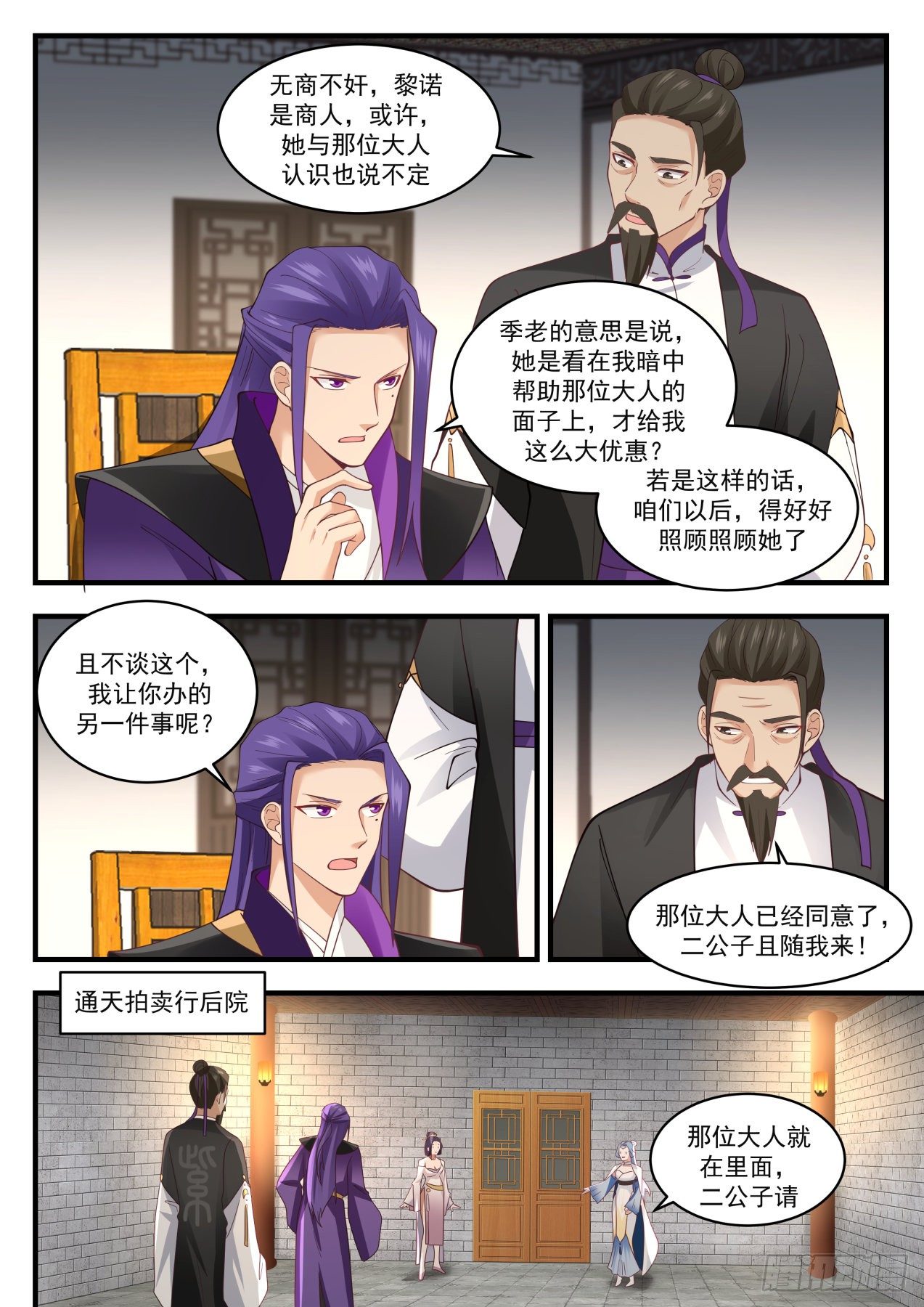 无商不奸,黎诺是商人,或许,她与那位大人认识也说不定

季老的意思是说,她是看在我暗中帮助那位大人的面子上,才给我这么大优惠?

若是这样的话,咱们以后,得好好照顾照顾她了

且不谈这个我让你办的另一件事呢?

那位大人已经同意了,二公子且随我来!

通天拍卖行后院

The lord is inside, the second son, please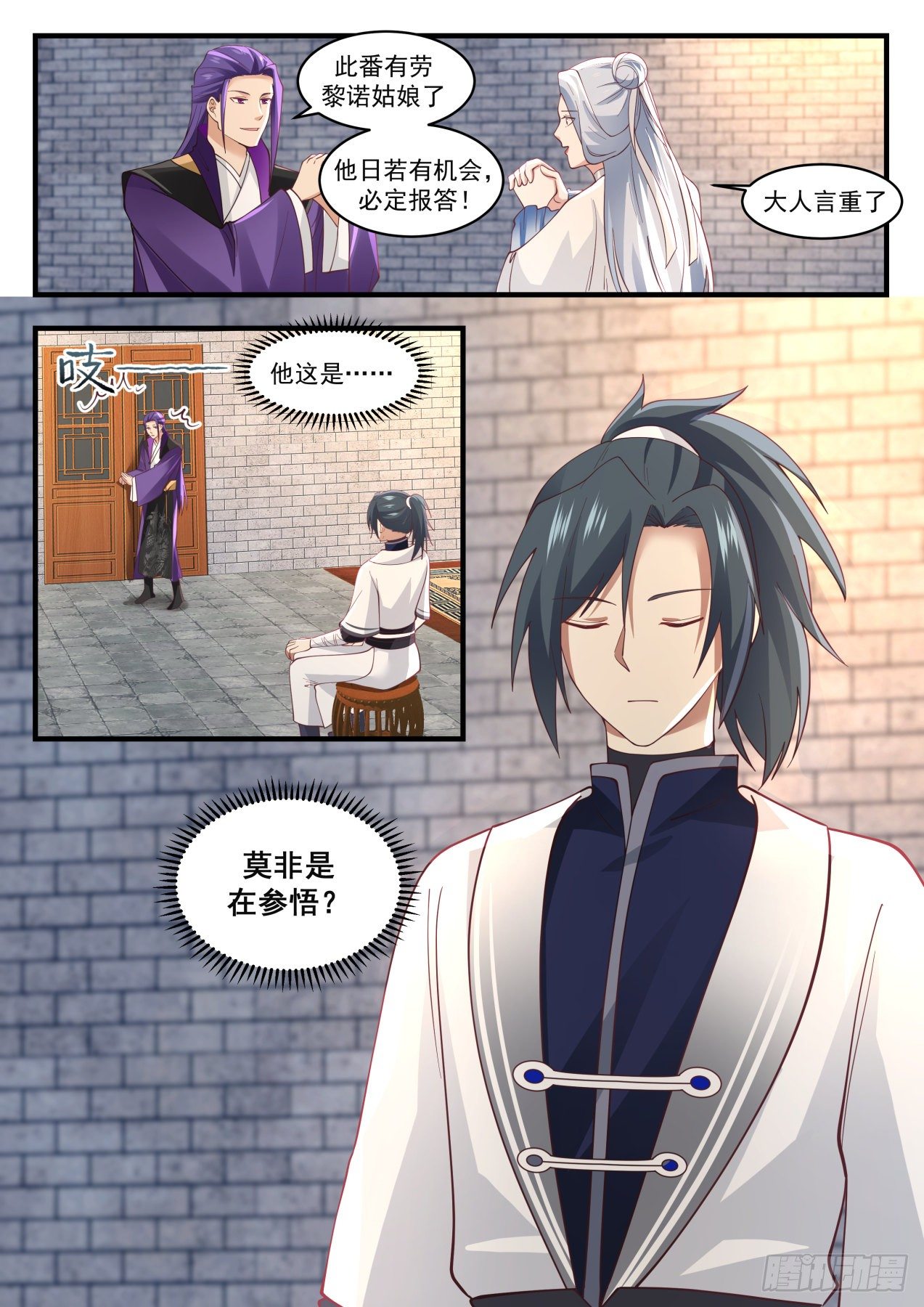 If there is a chance for Laurino this time, I will definitely repay!

adults are serious

he is

Could it be that he is comprehending?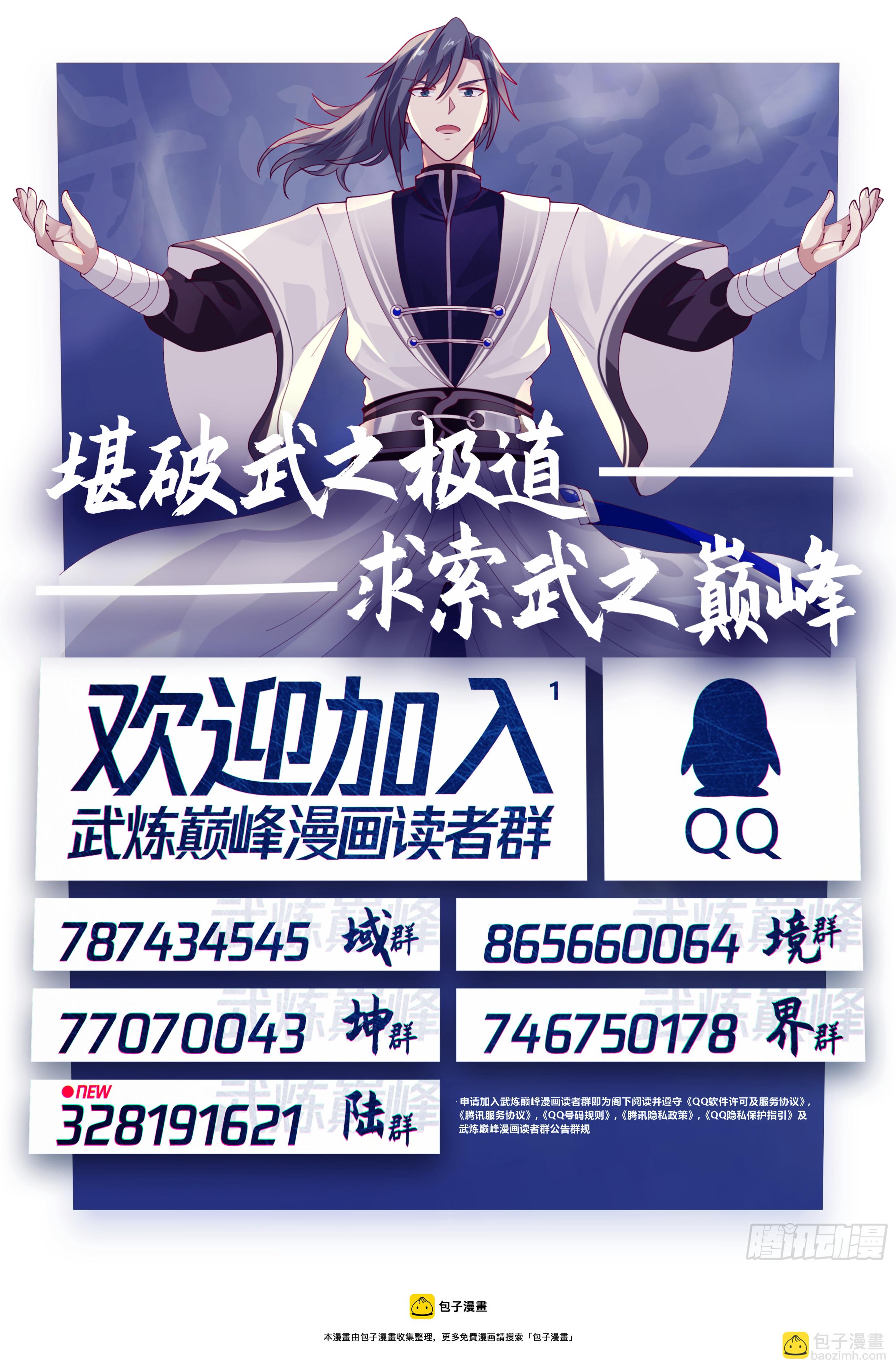 The dharma body has actually become a lot smaller. It seems that as time goes by, the dharma body will gradually refine the impurities in the body? …

Master, what is this?

Void Crystal!

Void crystal?

Is it a virtual thought crystal that can only be condensed in the body by the strong third-layer virtual king?

good!

Now that I think about it, Gongsunliang should not know what is inside, otherwise he will definitely fight with me.

However, what is the master wrapped around, why do I feel that it is of great help to me!

That's Feng Gangyin

Someone at the auction was right. The outer layer is just Fenggang silver. As for why the color of Fenggang silver is different, maybe it's related to the virtual thought crystal.