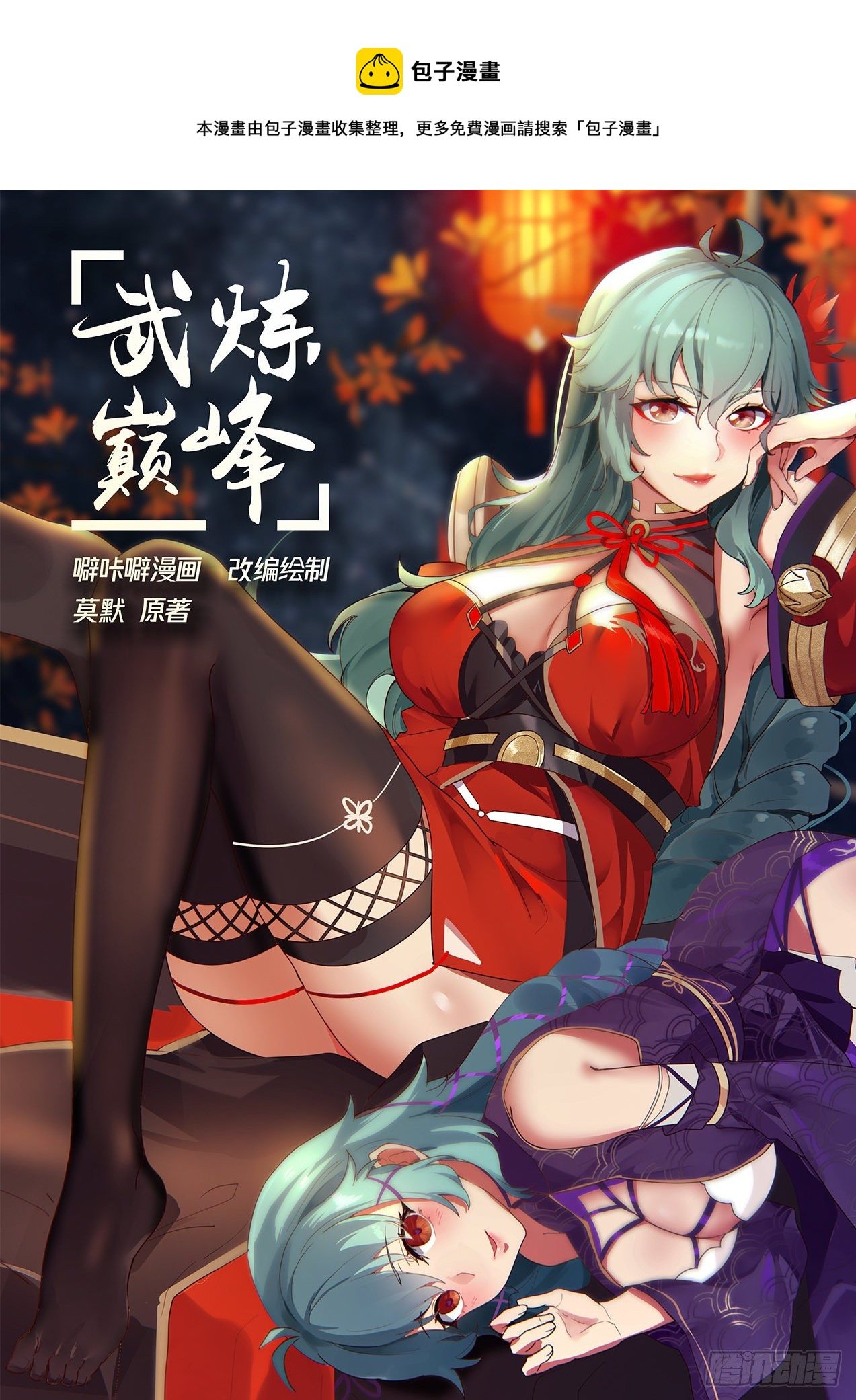 Steamed Bun Comics

This comic is collected and organized by Bao Ziman. For more free comics, please search "Bao Ziman"

Wulian Dou Feng's drunken beer cartoon Mo Mo's original work

adapted drawing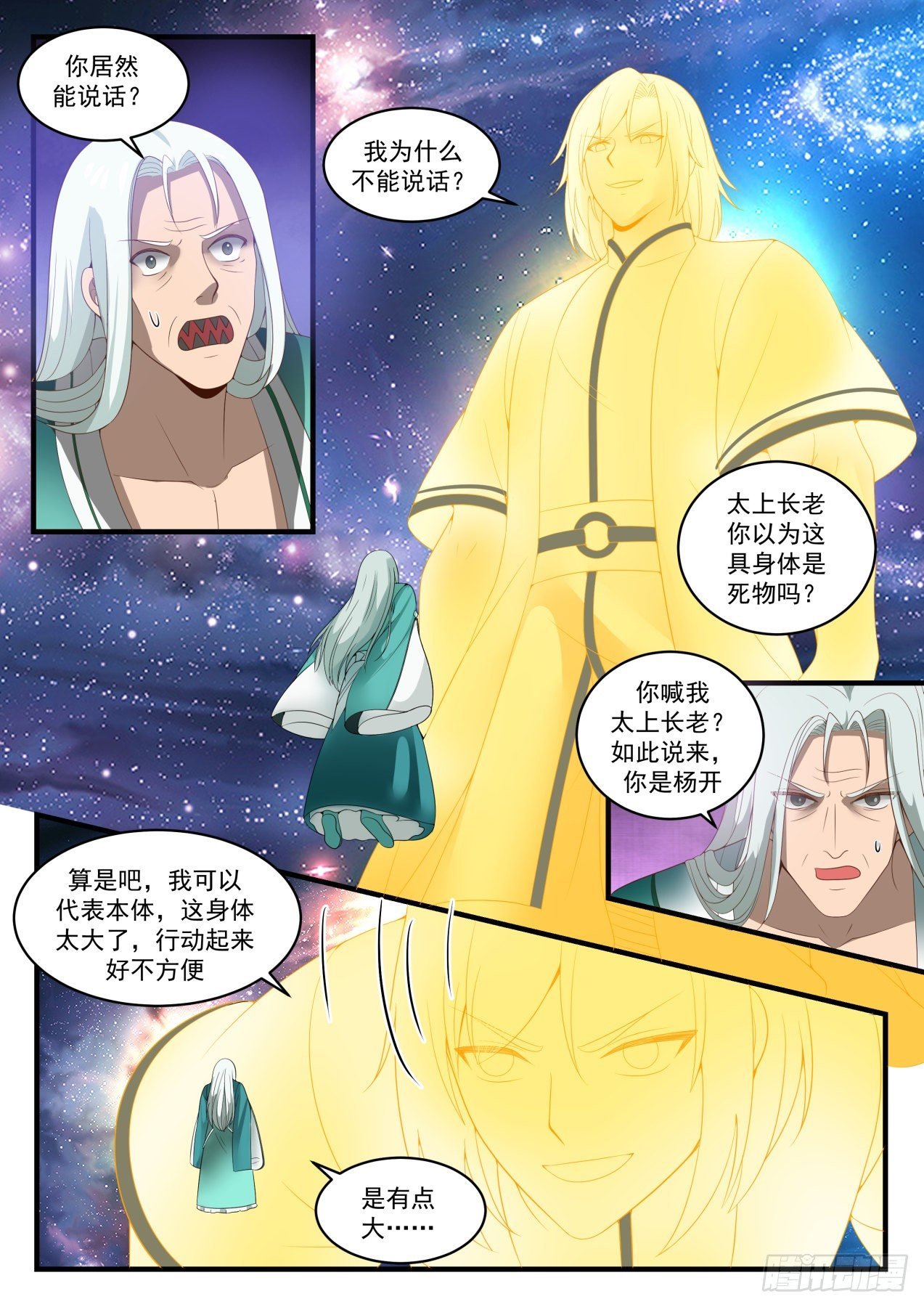 Can you actually speak?

Why can't I speak?

Elder Taishang, do you think this body is dead?

Are you calling me an elder? So, you are Yang Kai

Forget it, I can represent the body, this body is too big, it is very inconvenient to move

is a bit big…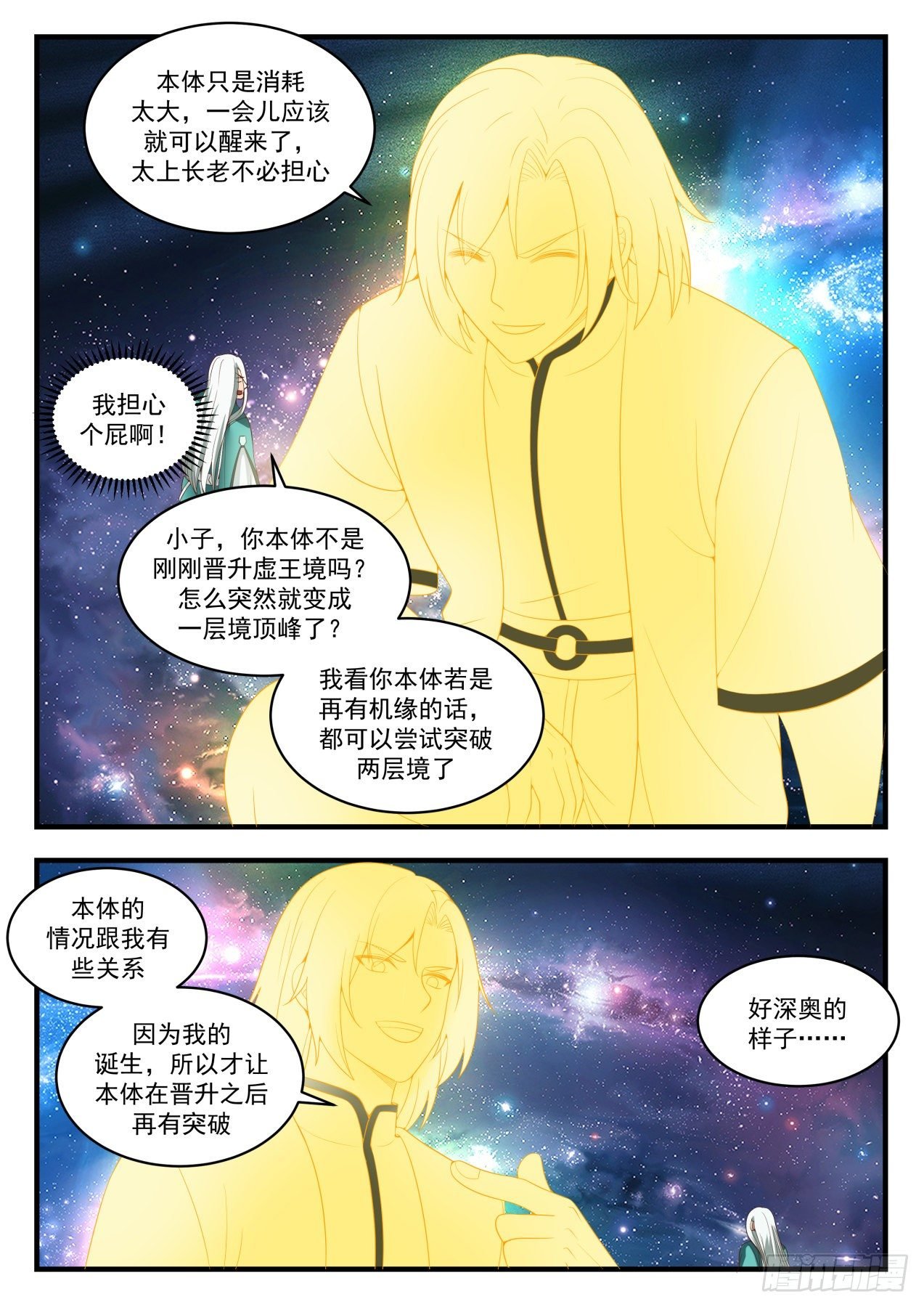 The main body just consumes too much, you should be able to wake up in a while, the elders don't have to worry

I'm so worried!

Boy, didn't your body just ascend to the Void King Realm? Why did it suddenly become the pinnacle of the first layer?

I think that if you have another chance, you can try to break through the two layers.

Ontology has something to do with me

So profound….

Because of my birth, the main body has a breakthrough after promotion.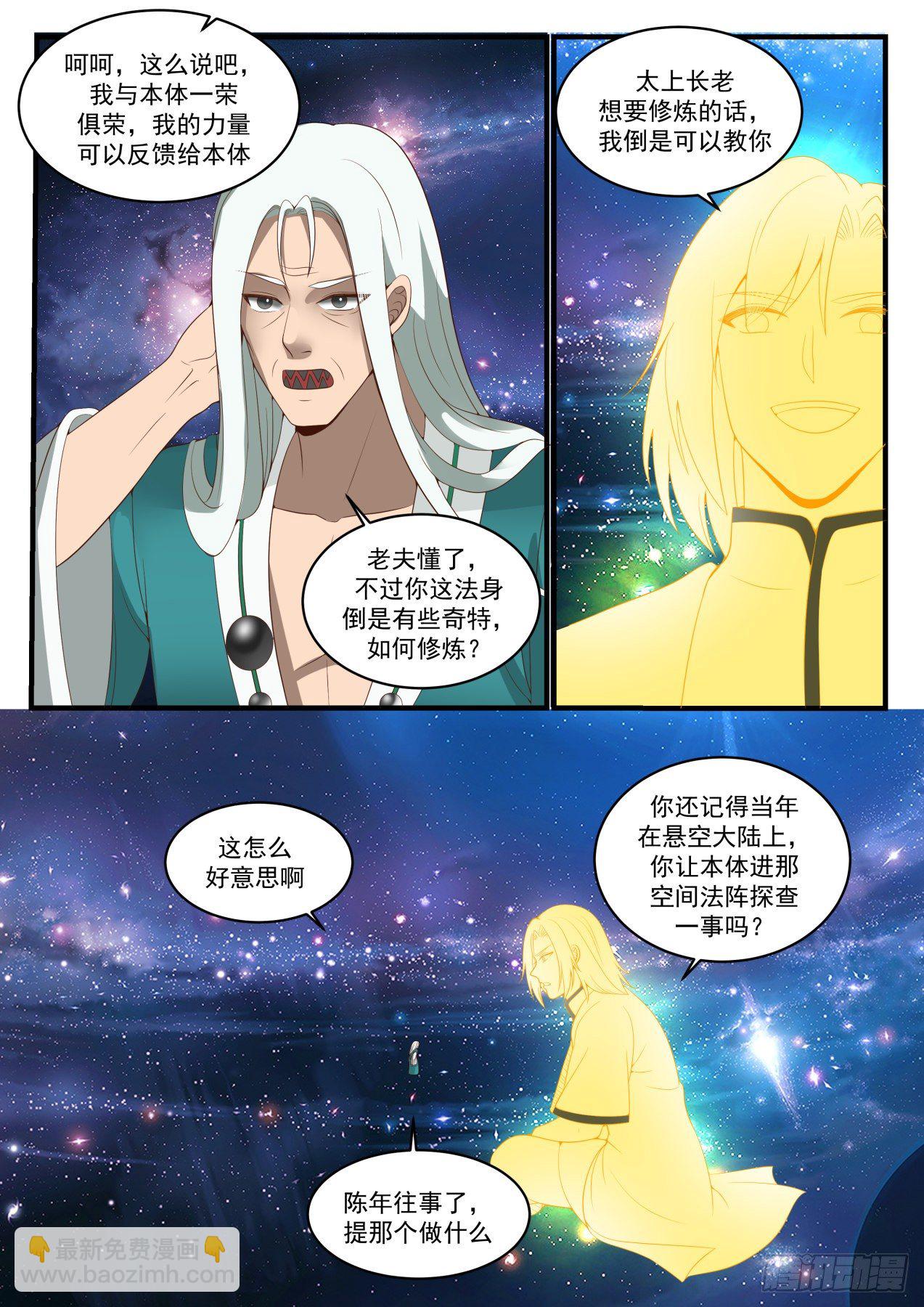 Hehe, let's put it this way, I am proud of the ontology, and my power can be fed back to the ontology

If Elder Taishang wants to cultivate, I can teach you

The old man understands, but your Law Body is a bit strange. How to cultivate?

Do you still remember that when you were on the Hanging Continent, you let your body enter the space magic circle to investigate things?

What's so funny?

It's a long time ago, what do you do with that?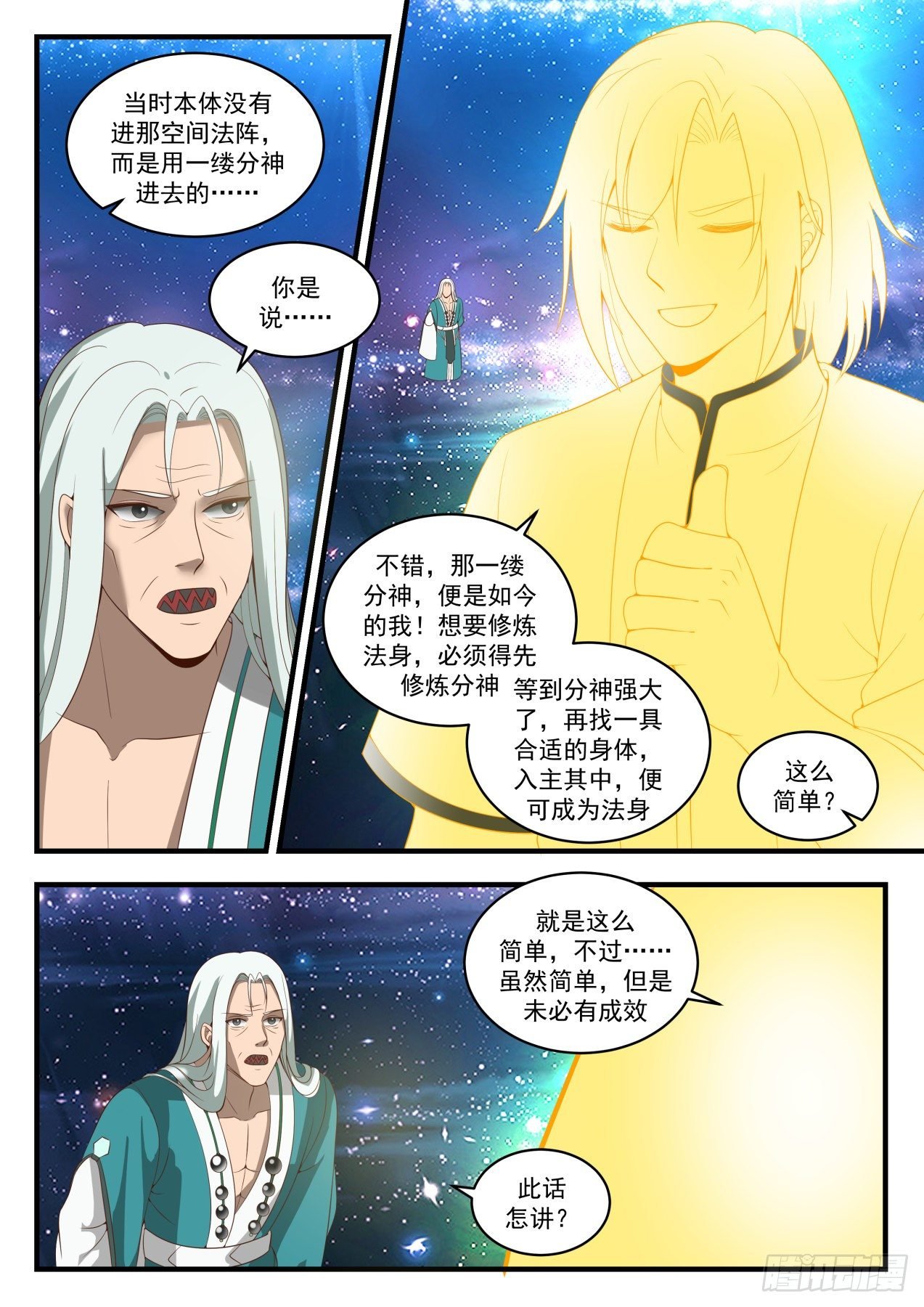 At that time, the main body did not enter the space array, but entered it with a distraction? …

you mean.

Yes, that distraction is what I am today! If you want to practice Dharmakaya, you must first practice distraction and wait until the distraction is strong.

Now, find a suitable body, enter it, and you can become a dharmakaya

So simple?

It's as simple as that, but…. Although it's simple, it's not necessarily effective

how do I say this?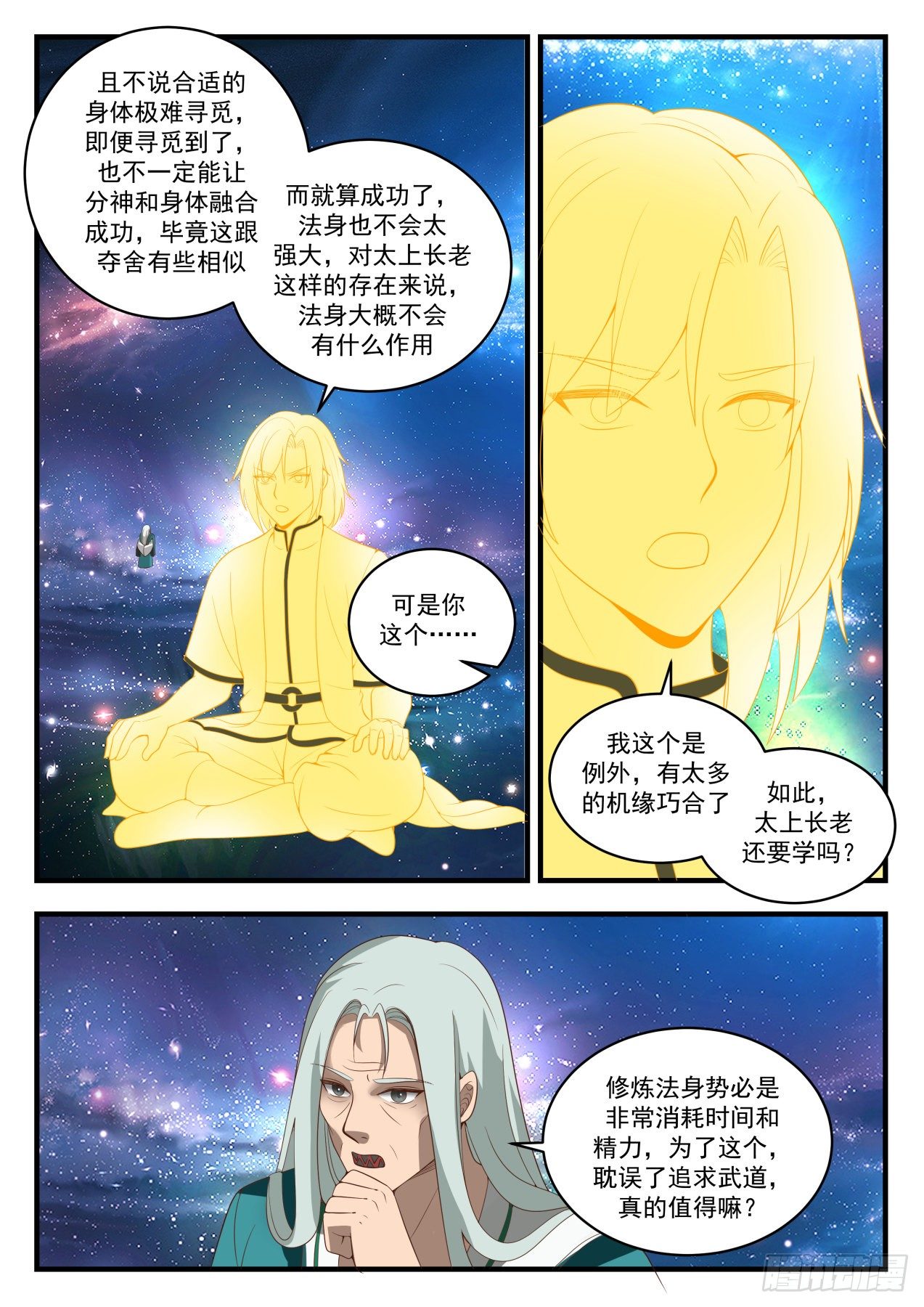 且不说合适的身体极难寻觅,即便寻觅到了,也不一定能让分神和身体融合成功,毕竟这跟夺舍有些相似

而就算成功了,法身也不会太强大,对太上长老这样的存在来说,法身大概不会有什么作用

可是你这个…..

我这个是例外,有太多的机缘巧合了

如此,太上长老还要学吗?

修炼法身势必是非常消耗时间和精力,为了这个,职误了追求武道,真的值得嘛?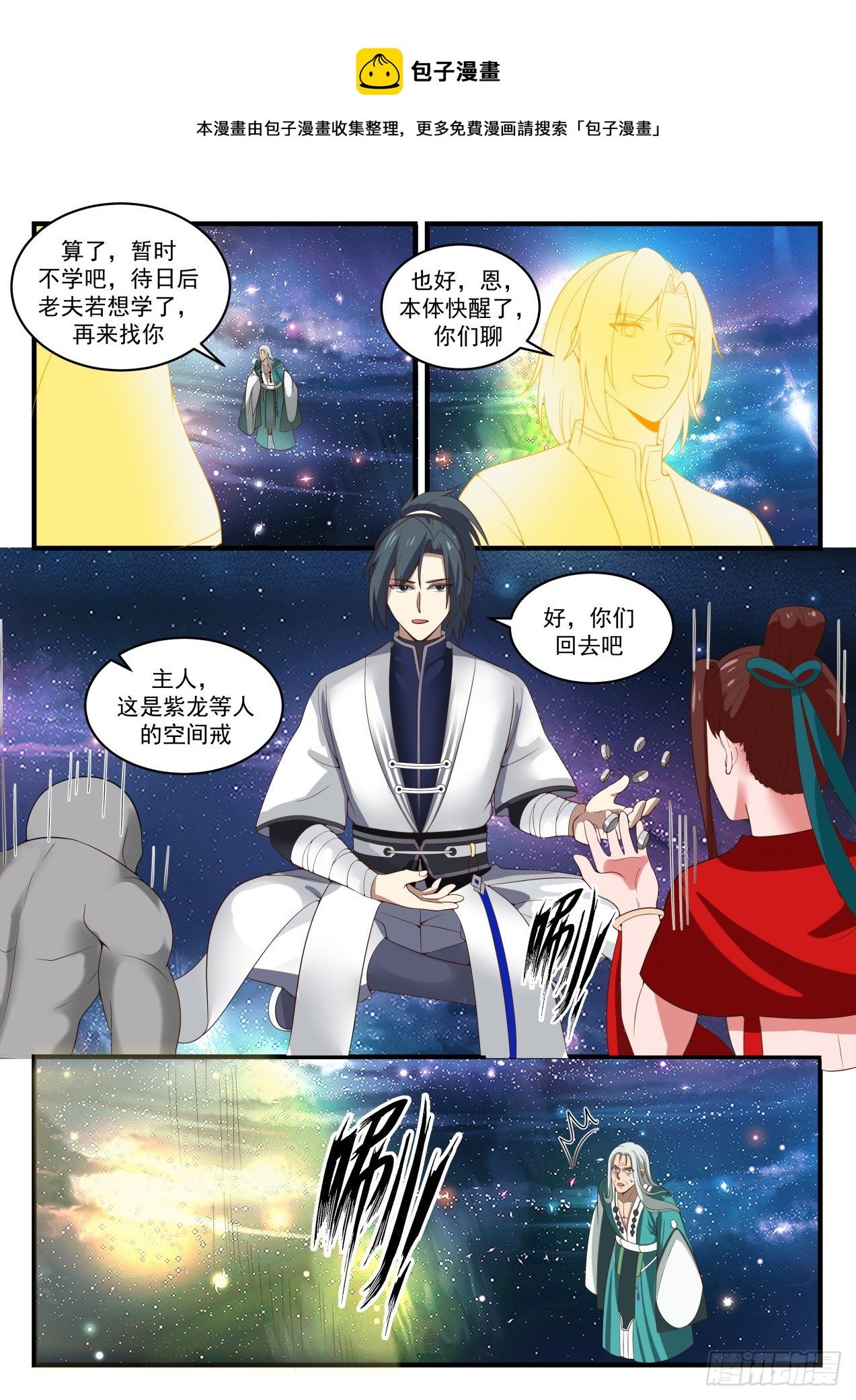 包子漫書

本漫畫由包子漫收集整理,更多免费漫画请搜索「包子漫」

算了,暂时不学吧,待日后老夫若想学了,再来找你

也好,恩,本体快醒了,你们聊

好,你们回去吧

主人,这是紫龙等人的空间戒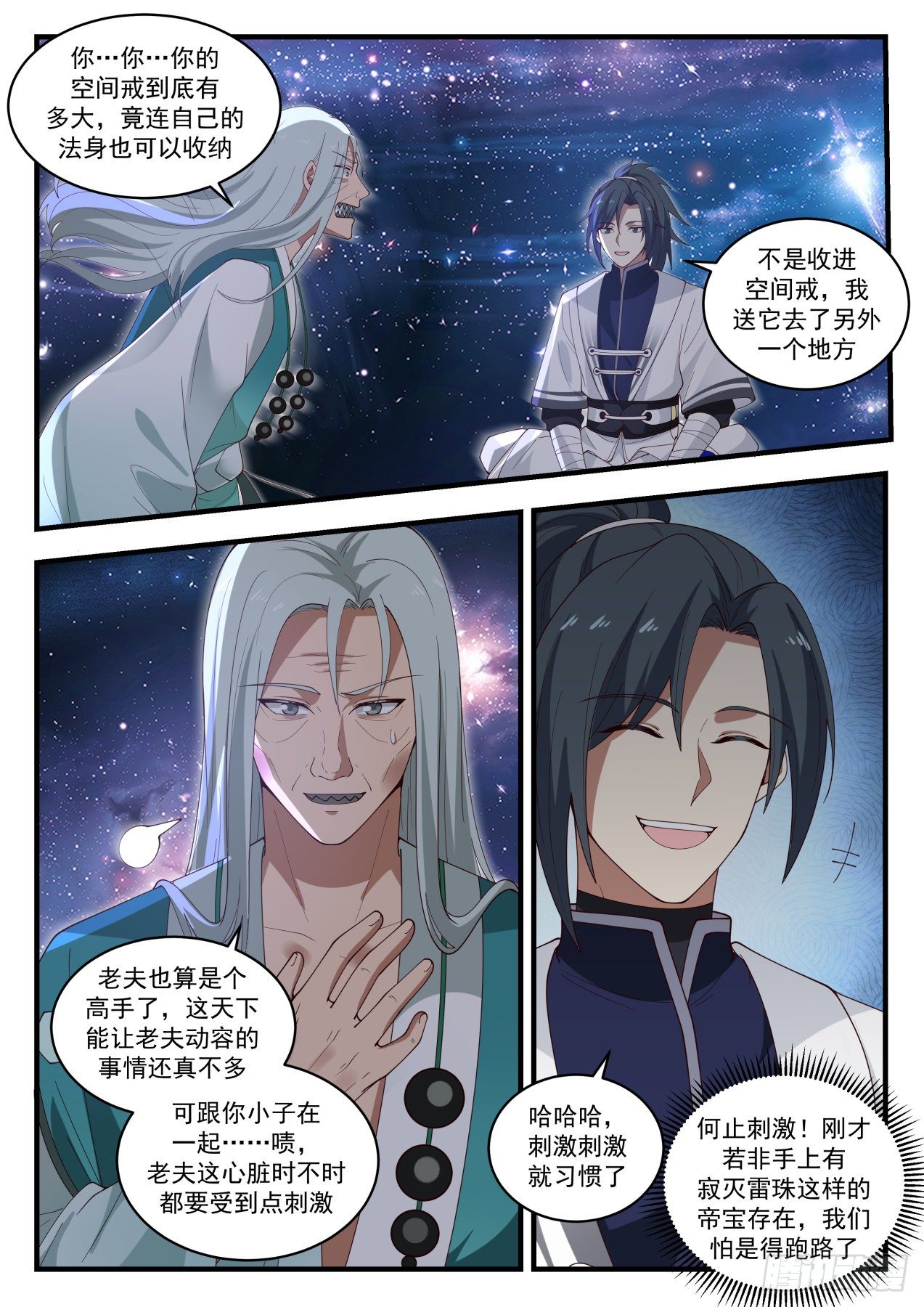 你··你··你的空间戒到底有多大,竟连自己的法身也可以收纳

不是收进空间戒,我送它去了另外个地方

老夫也算是个高手了,这天下能让老夫动容的事情还真不多

可跟你小子在一起?..喷,老夫这心脏时不时都要受到点刺激

哈哈哈,刺激刺激就习惯了

何止刺激!刚才若非手上有寂灭雷珠这样的帝宝存在,我们怕是得跑路了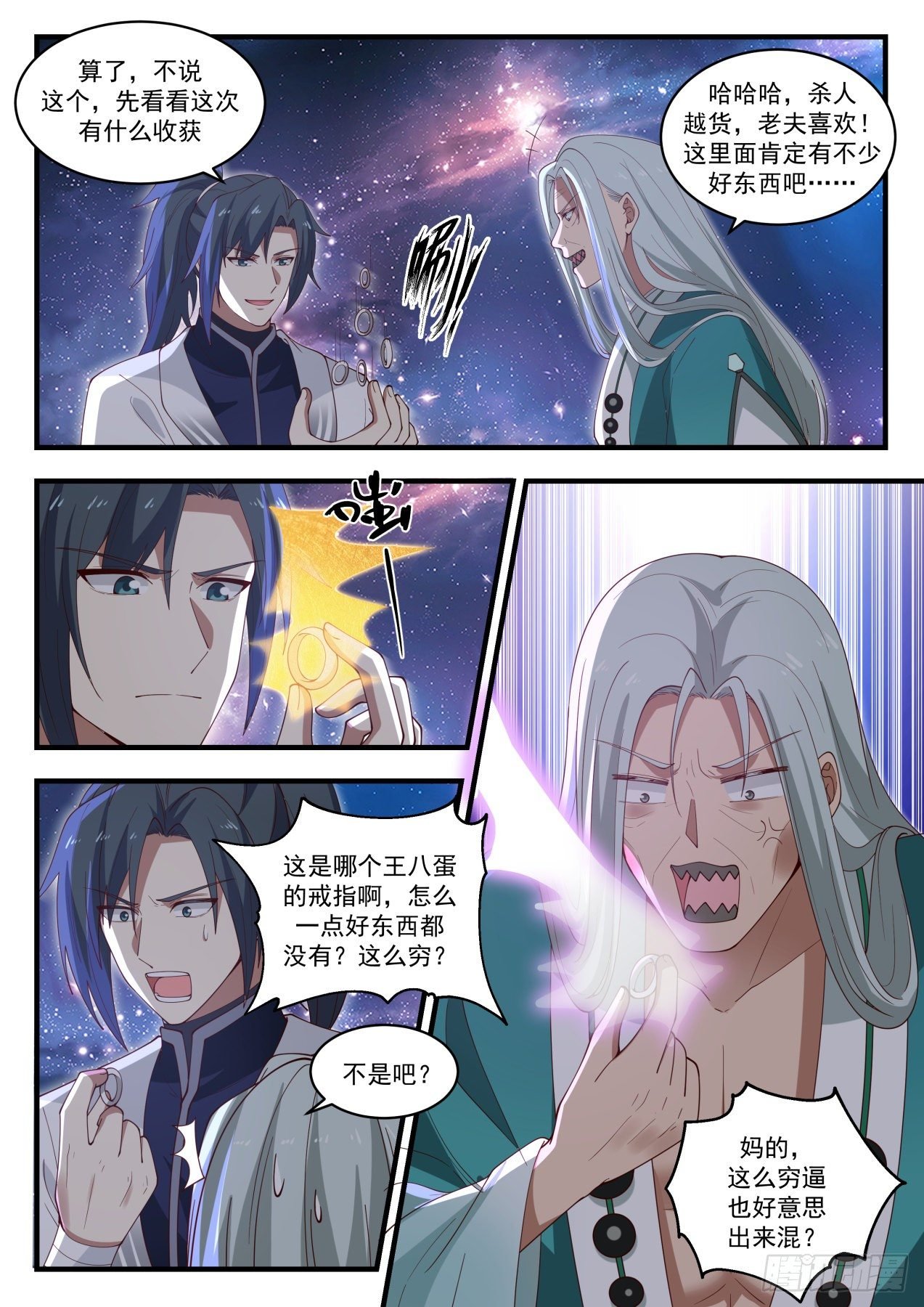 算了,不说这个,先看看这次有什么收获

哈哈哈,杀人越货,老夫喜欢!这里面肯定有不少好东西吧

这是哪个王八蛋的戒指啊,怎么一点好东西都没有?这么穷?

不是吧?

妈的,这么穷逼也好意思出来混?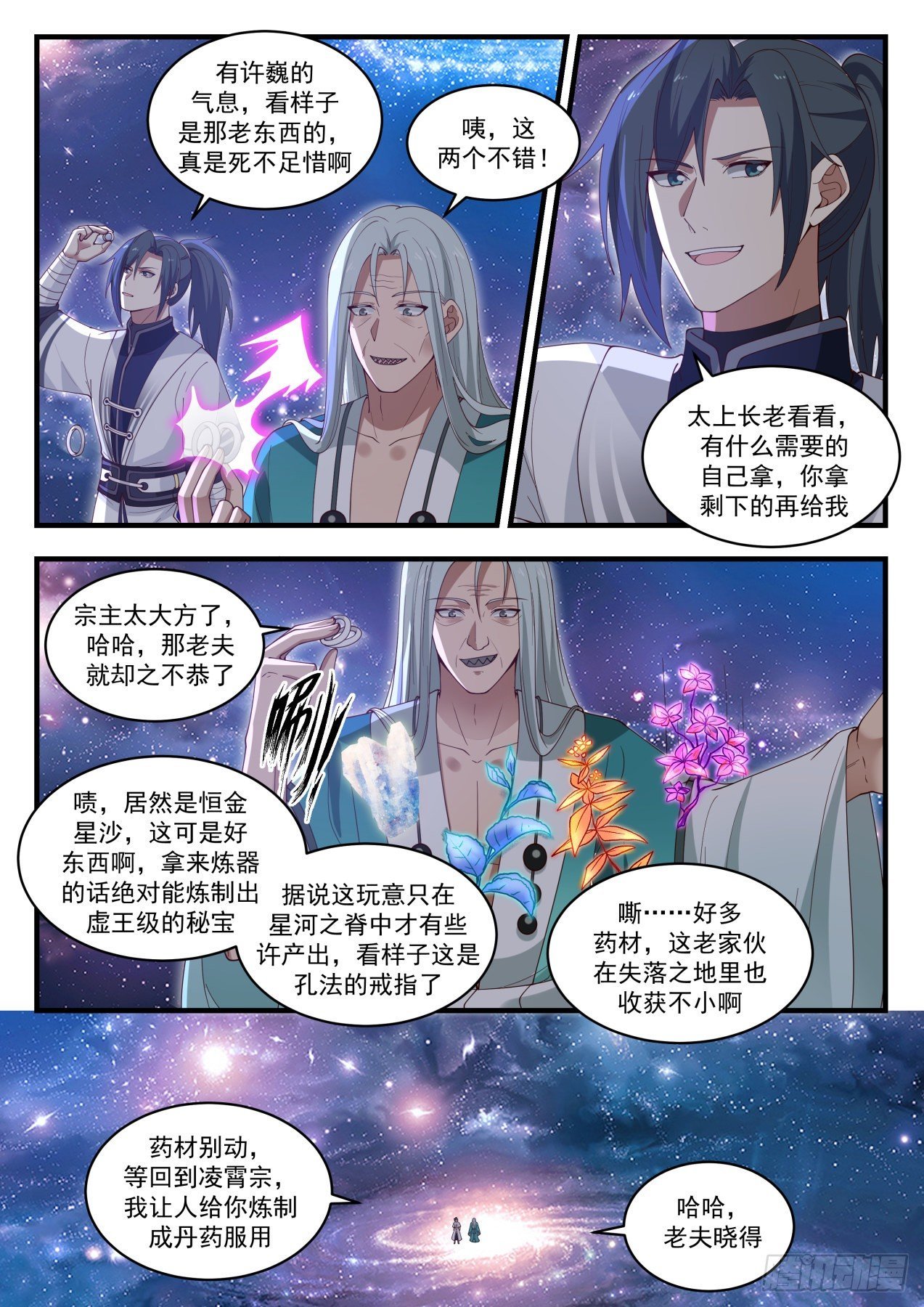 有许魏的气息,看样子是那老东西的,真是死不足惜啊

胰,这两个不错!

太上长老看看,有什么需要的自己拿,你拿剩下的再给我

宗主太大方了,哈哈,那老夫就却之不恭了

喷,居然是恒金星沙,这可是好东西啊,拿来炼器的话绝对能炼制出据说这玩意只在虚王级的秘宝星河之脊中才有些

嘶·…好多药材,这老家伙在失落之地里也收获不小啊

许产出,看样子这是孔法的戒指了

药材别动,等回到凌霄宗,我让人给你炼制成丹药服用

哈哈,老夫晓得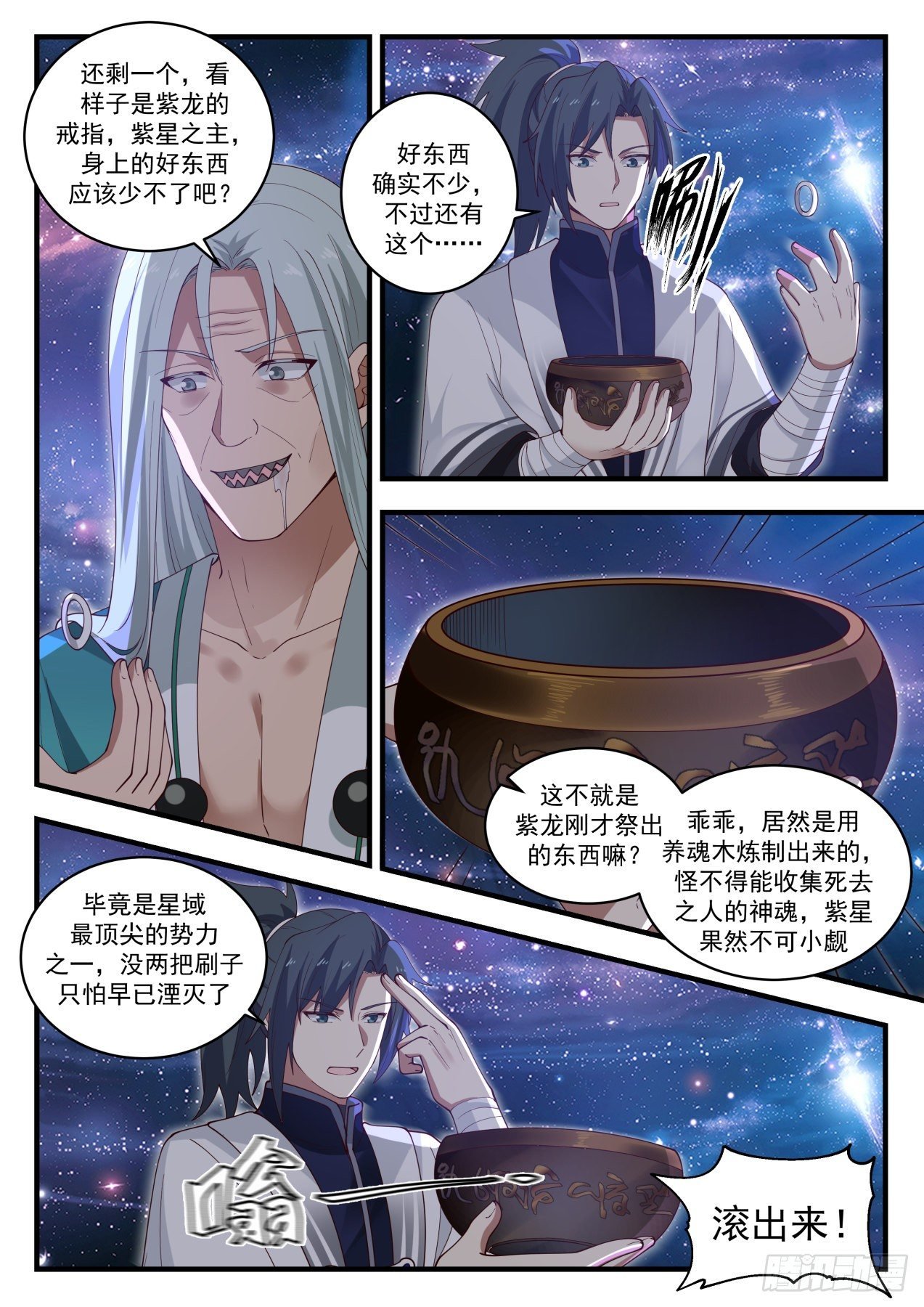 还剩一个,看样子是紫龙的戒指,紫星之主。身上的好东西应该少不了吧?

好东西确实不少,不过还有这个….

M

这不就是紫龙刚才祭出乖乖,居然是用的东西嘛?养魂木炼制出来的,

怪不得能收集死去之人的神魂,紫星果然不可小靓

毕竟是星域最顶尖的势力之一,没两把刷子只怕早已灭了

滚出来!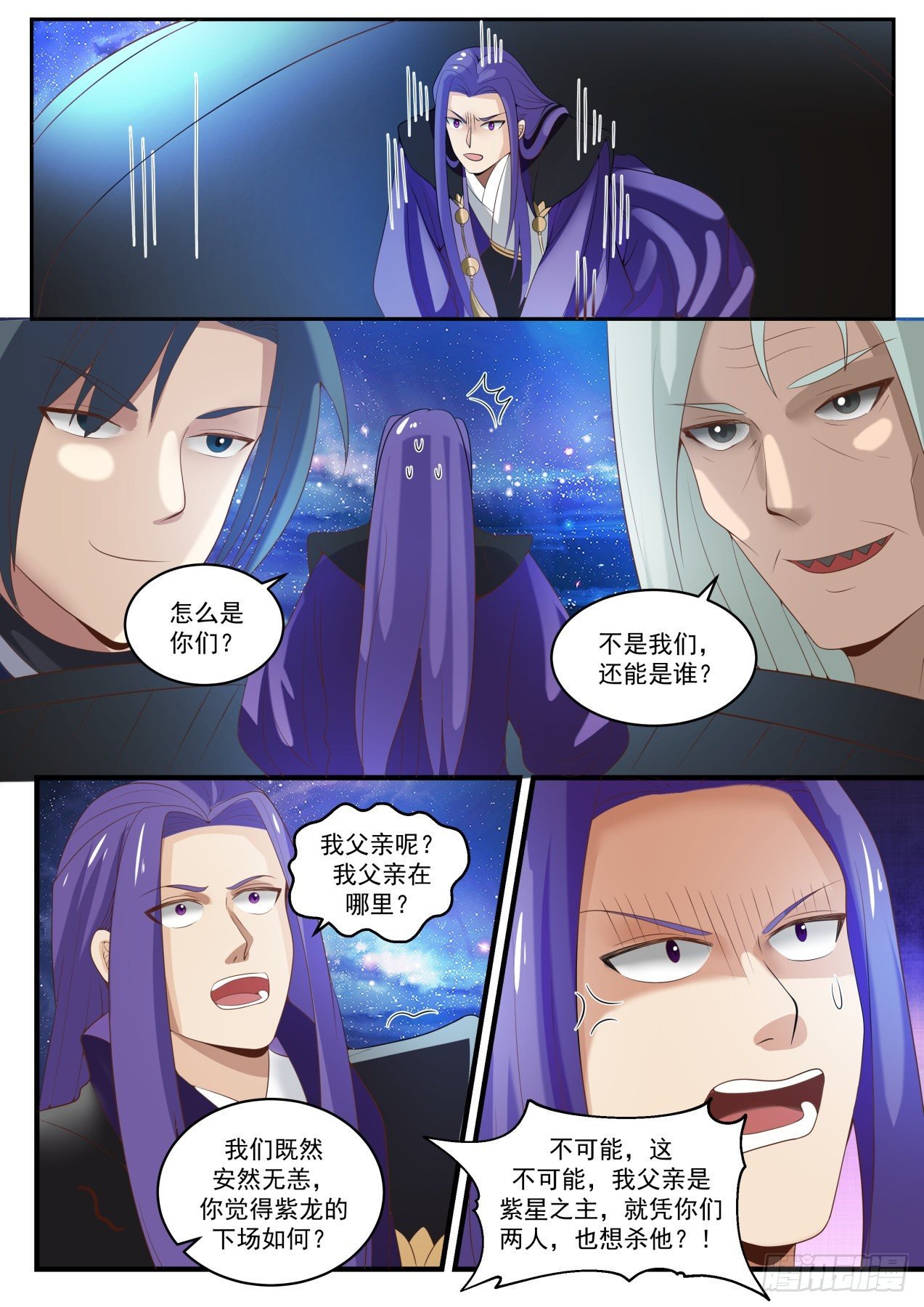 how are you?

Not us, who else could it be?

Where is my father? where is my father?

Since we are safe and sound, what do you think of Zilong's fate?

Impossible, this is impossible, my father is the Lord of Purple Star, just the two of you want to kill him? !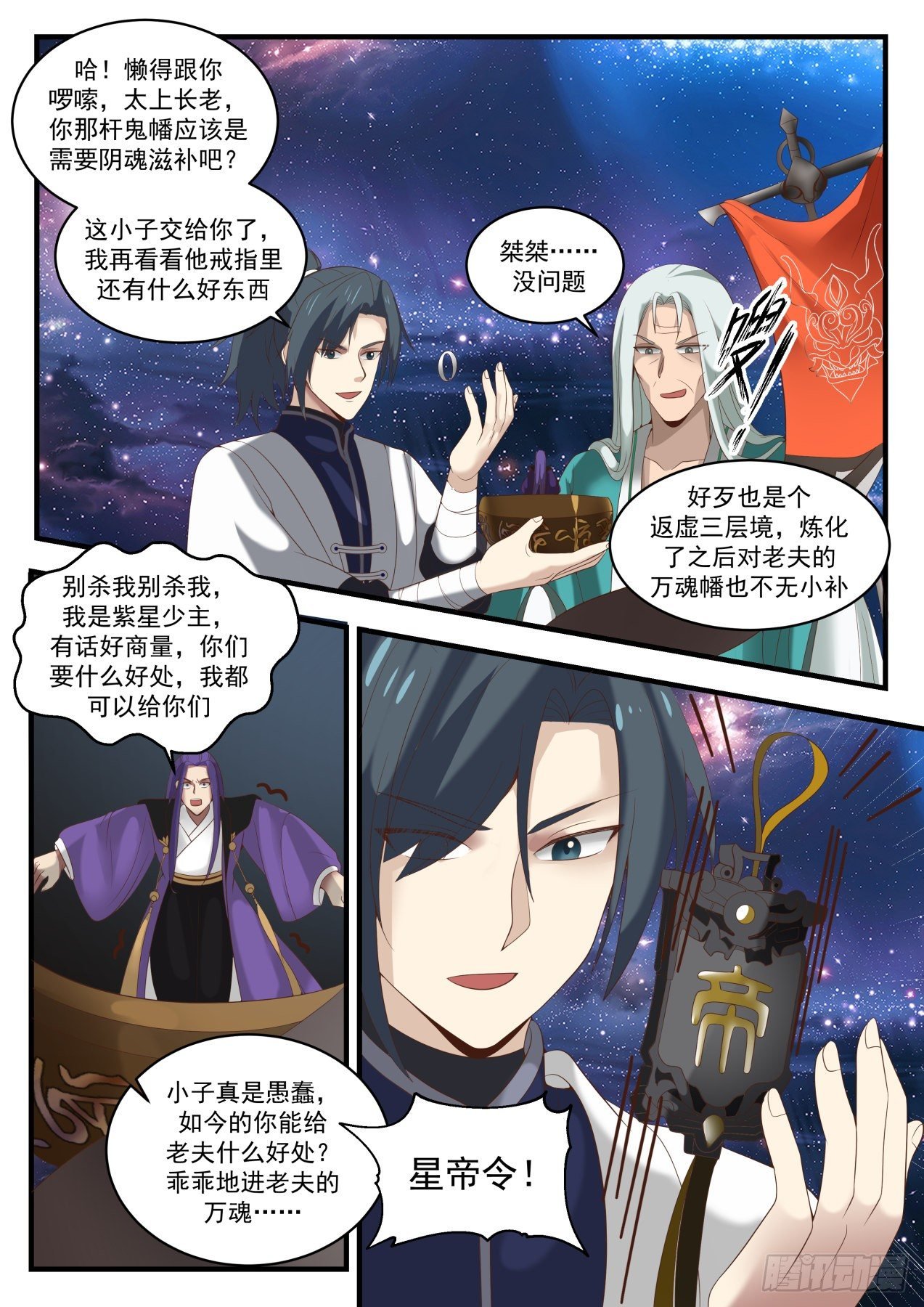 what! I'm too lazy to talk to you, Elder Taishang, your ghost banner should be nourished by the ghosts, right? This kid is handed over to you, let me see what other good things are in his ring

Jie Jie No problem

After all, it is also a third-layer Void Return, and after refining it, it will not be without a small supplement to the old man's Wanhun Banner.

Don't kill me, don't kill me, I'm the young master of Zixing, it's easy to discuss if you have something to say, I can give you anything you want.

emperor

The kid is really stupid, what benefits can you give this old man now? Obediently enter the soul of the old man? …

Star Emperor!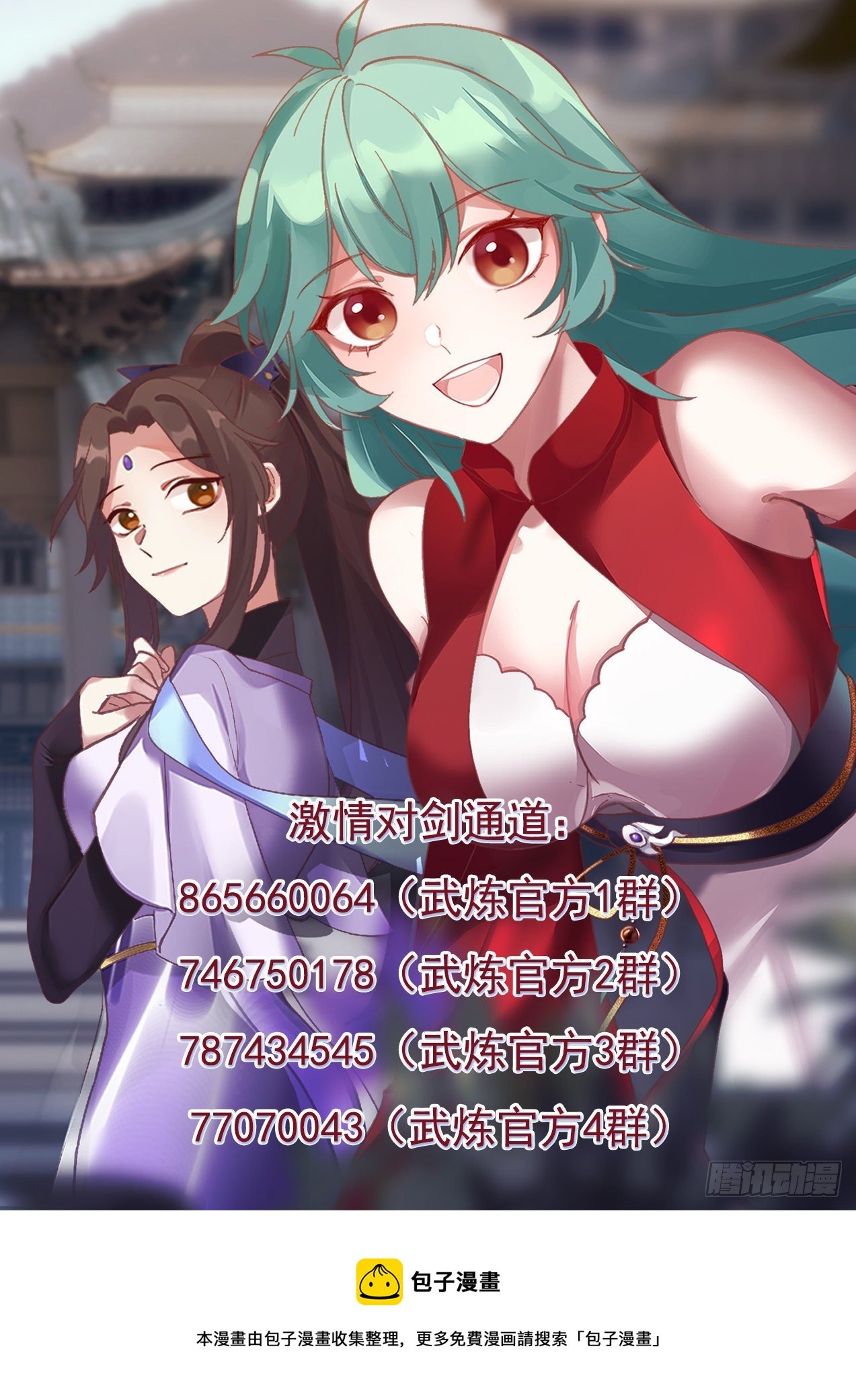 Passion to Sword Channel:

865660064 (Wu Lian Official Group 1) 74675017878743454577070043

(Wu Lian Official Group 2) (Wu Lian Official Group 3 (Wu Lian Official Group 4)

Steamed Bun Comics

This comic is collected and organized by Bao Ziman. For more free comics, please search for "Bao Ziman"