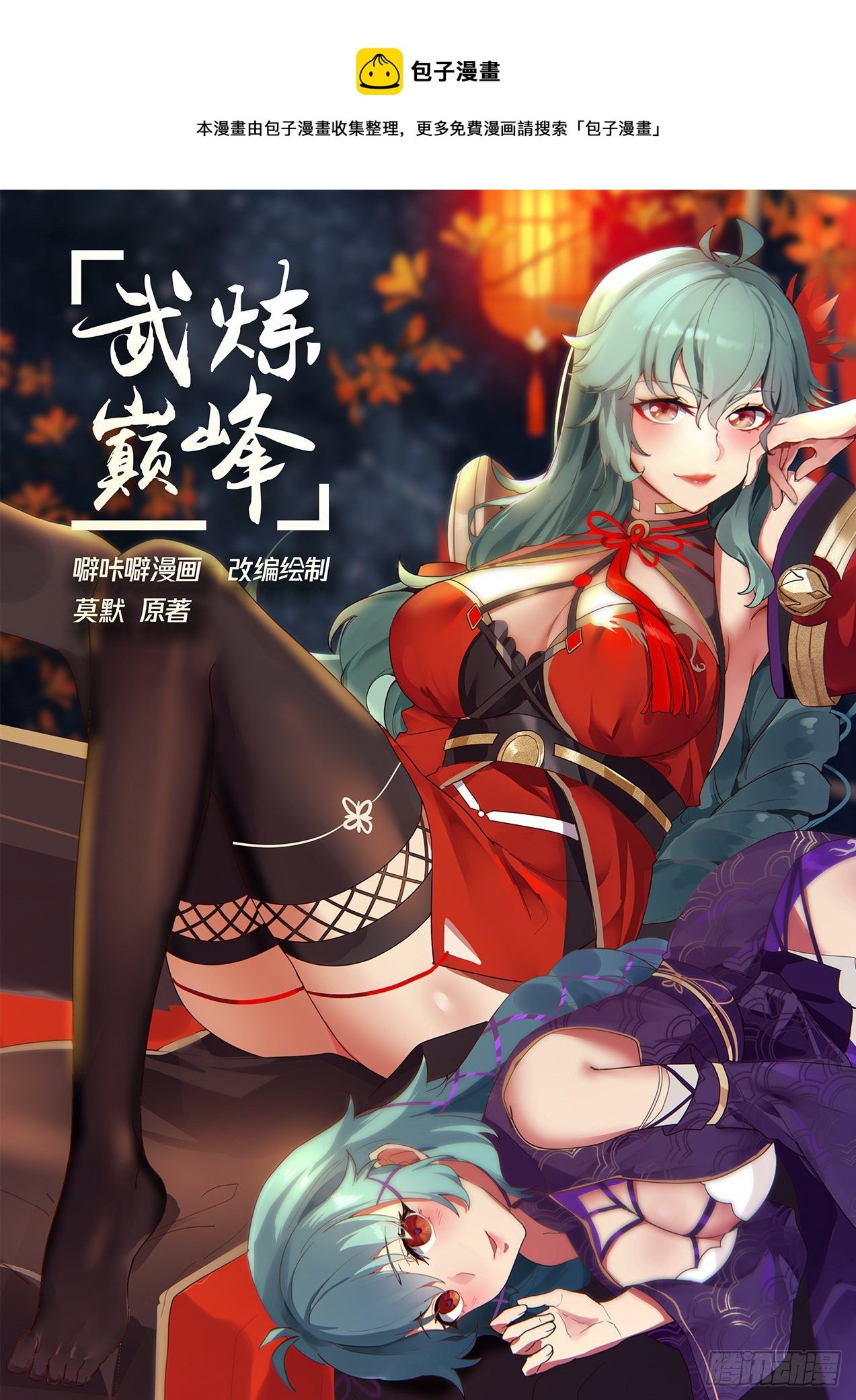 Because the little brother wants a place with a radius of 100,000 miles, it is not big or small, so this palace has selected a few places for you to choose.

Of course, this is just some humble opinion of this palace!

This is the first place that this palace chooses for you, surrounded by mountains and facing the Ning River

The materials produced are quite rich, and the spiritual energy of heaven and earth is relatively strong. There is a Ningcheng nearby that can also be owned by the little brother.

a city? is this okay?

no big deal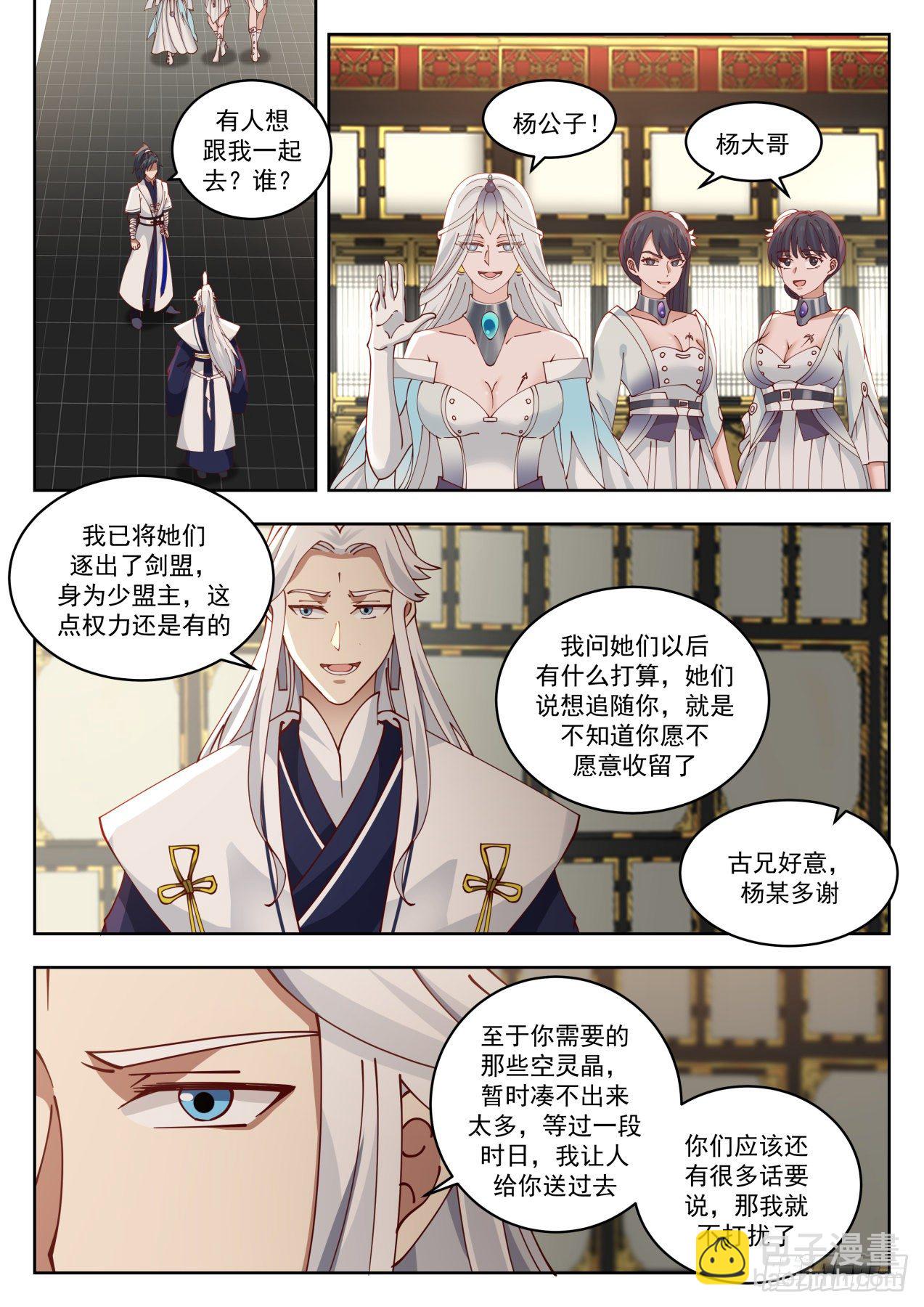 Anyone want to go with me? who?

Young Master Yang!

Brother Yang

I have expelled them from the Sword League. As the leader of the Young League, I still have this power.

I asked them what their plans were in the future, they said they wanted to follow you, but they didn't know if you were willing to take them in

Brother Gu is kind, thank you Yang

As for those ethereal crystals you need, I can't make up too much for the time being. After a while, I will have someone send them to you.

You should have a lot to say, so I won't bother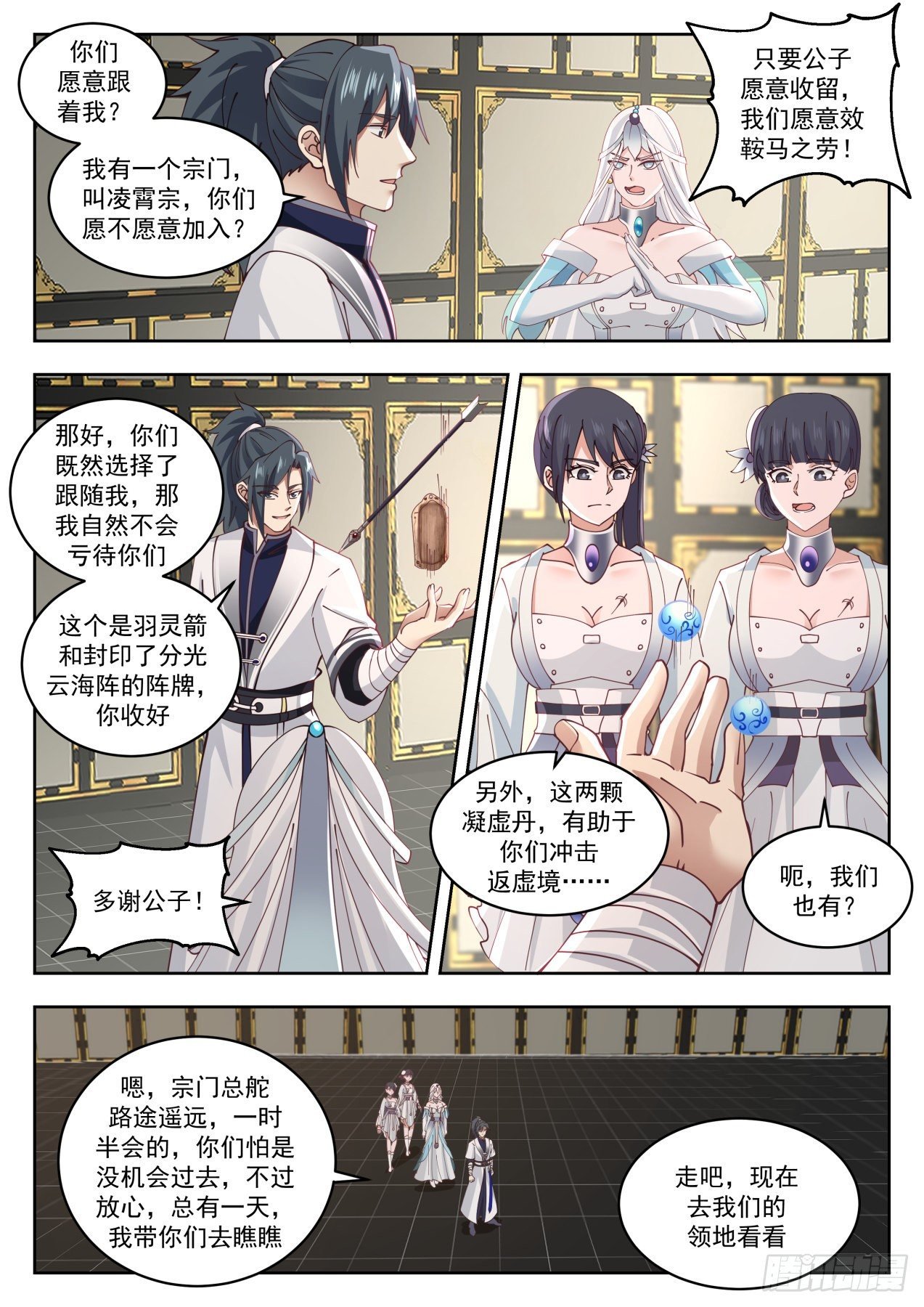 Would you like to follow me? I have a sect called Ling Xiaozong. Would you like to join?

As long as the son is willing to take it in, we are willing to do the work of the pommel horse!

Well, since you have chosen to follow me, I will naturally not treat you badly. This is the Feather Spirit Arrow and the array card that sealed the Splitting Cloud Sea Formation.

In addition, these two Condensation Pills will help you to hit the Void Return Realm…

What, do we have too?

Thank you son!

Well, the helm of the sect has a long way to go, and it will be there for a while. I am afraid you will not have a chance to pass, but don't worry, one day, I will show you

Come on, let's go to our territory now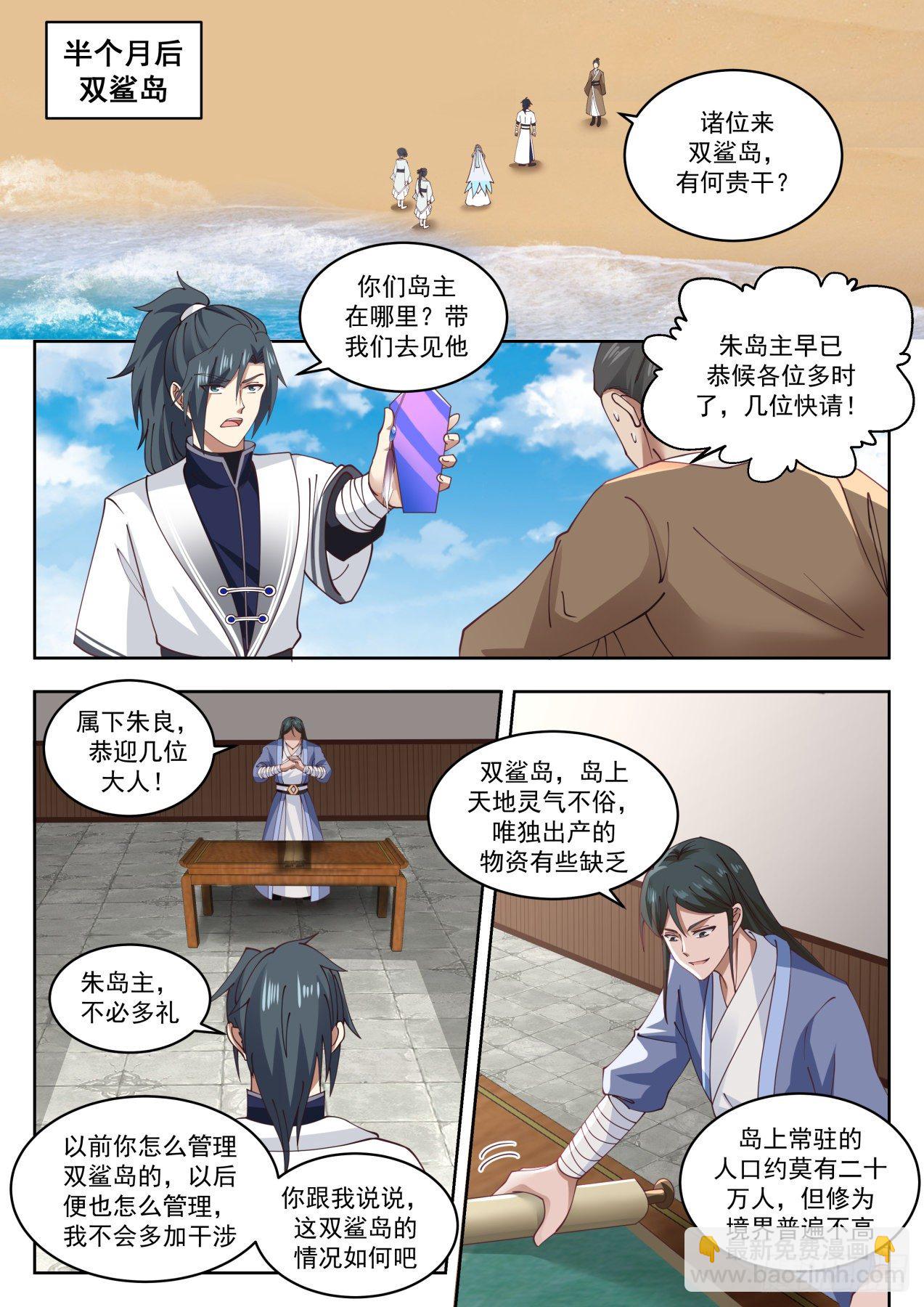 Double Shark Island after half a month

Why do you come to Double Shark Island?

Where is your islander? take us to meet him

Island Master Zhu has been waiting for you for a long time, please come quickly!

My subordinate Zhu Liang, welcome a few adults!

Double Shark Island, the island has a good aura

Lord Zhu, don't be too polite

岛上常驻的人口约莫有二十万人,但修为境界普遍不高

以前你怎么管理双鲨岛的,以后便也怎么管理,我不会多加干涉

你跟我说说,这双鲨岛的情况如何吧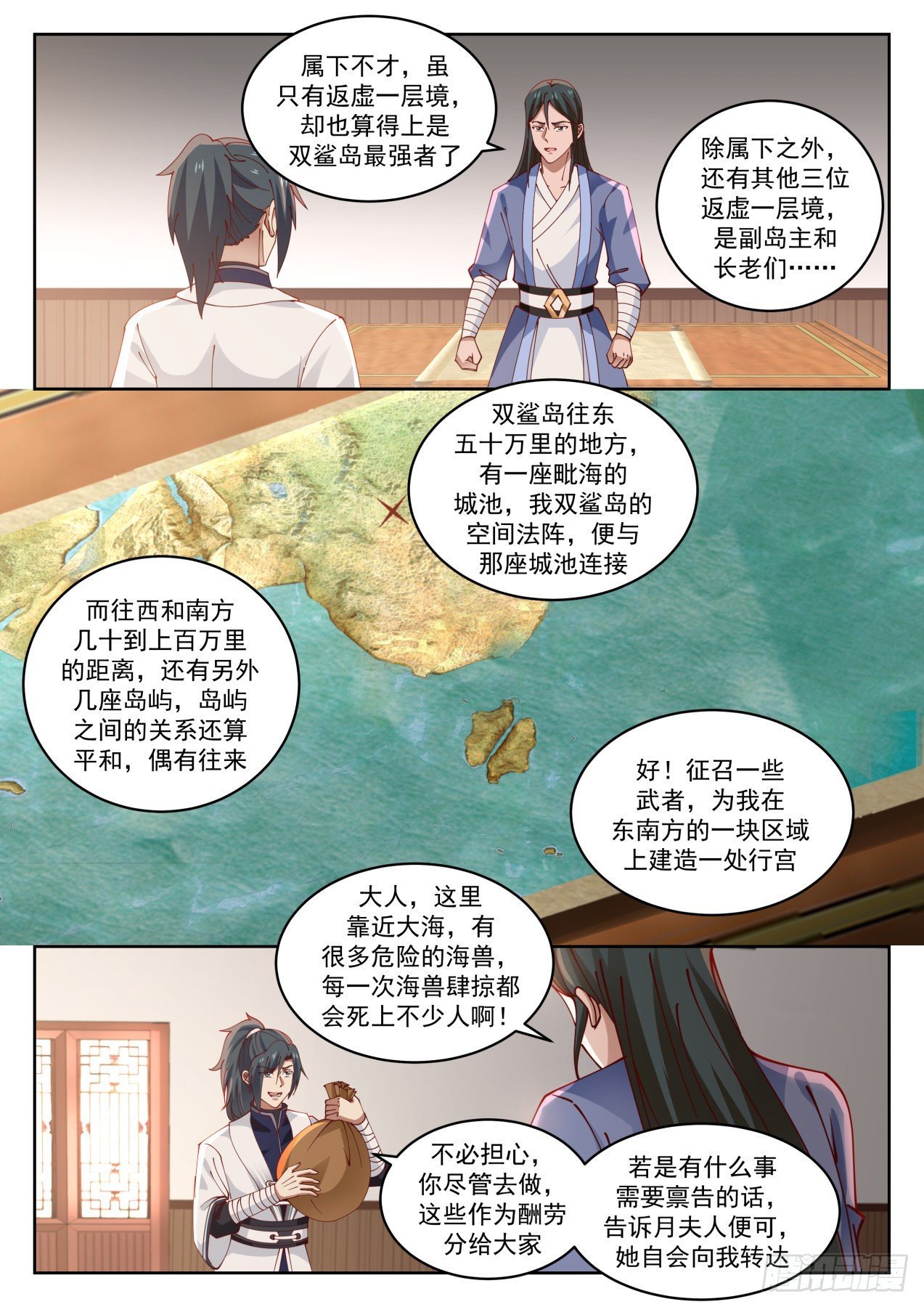 属下不才,虽只有返虚一层境却也算得上是双鲨岛最强者了

除属下之外,还有其他三位返虚一层境,是副岛主和长老们……..

双鲨岛往东五十万里的地方,有一座毗海的城池,我双鲨岛的空间法阵,便与那座城池连接

而往西和南方几十到上百万里的距离,还有另外几座岛屿,岛屿之间的关系还算平和,偶有往来

好!征召一些武者,为我在东南方的一块区域上建造一处行宫

大人,这里靠近大海,有很多危险的海兽,每一次海兽肆掠都会死上不少人啊!

不必担心,你尽管去做,这些作为酬劳分给大家

若是有什么事需要票告的话,告诉月夫人便可,她自会向我转达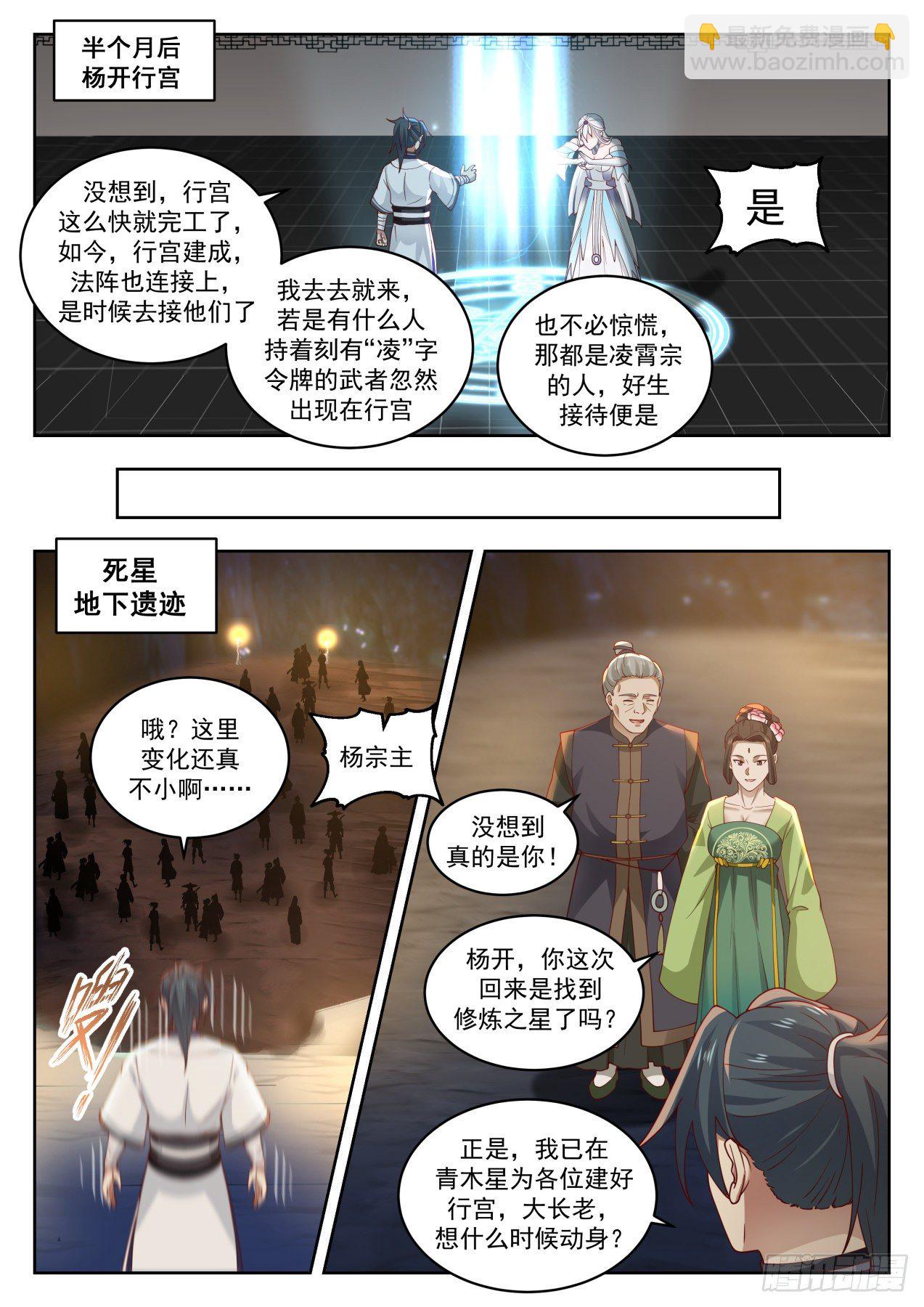 半个月后杨开行宫

没想到,行宫这么快就完工了,如今,行宫建成,法阵也连接上,是时候去接他们了亲

是

我去去就来,若是有什么人持着刻有"凌"字令牌的武者忽然出现在行宫

也不必惊慌,那都是凌霄宗的人,好生接待便是

死星地下遗迹

哦?这里变化还真不小啊…·

杨宗主

没想到真的是你!

杨开,你这次回来是找到修炼之星了吗?

正是,我已在青木星为各位建好行宫,大长老,想什么时候动身?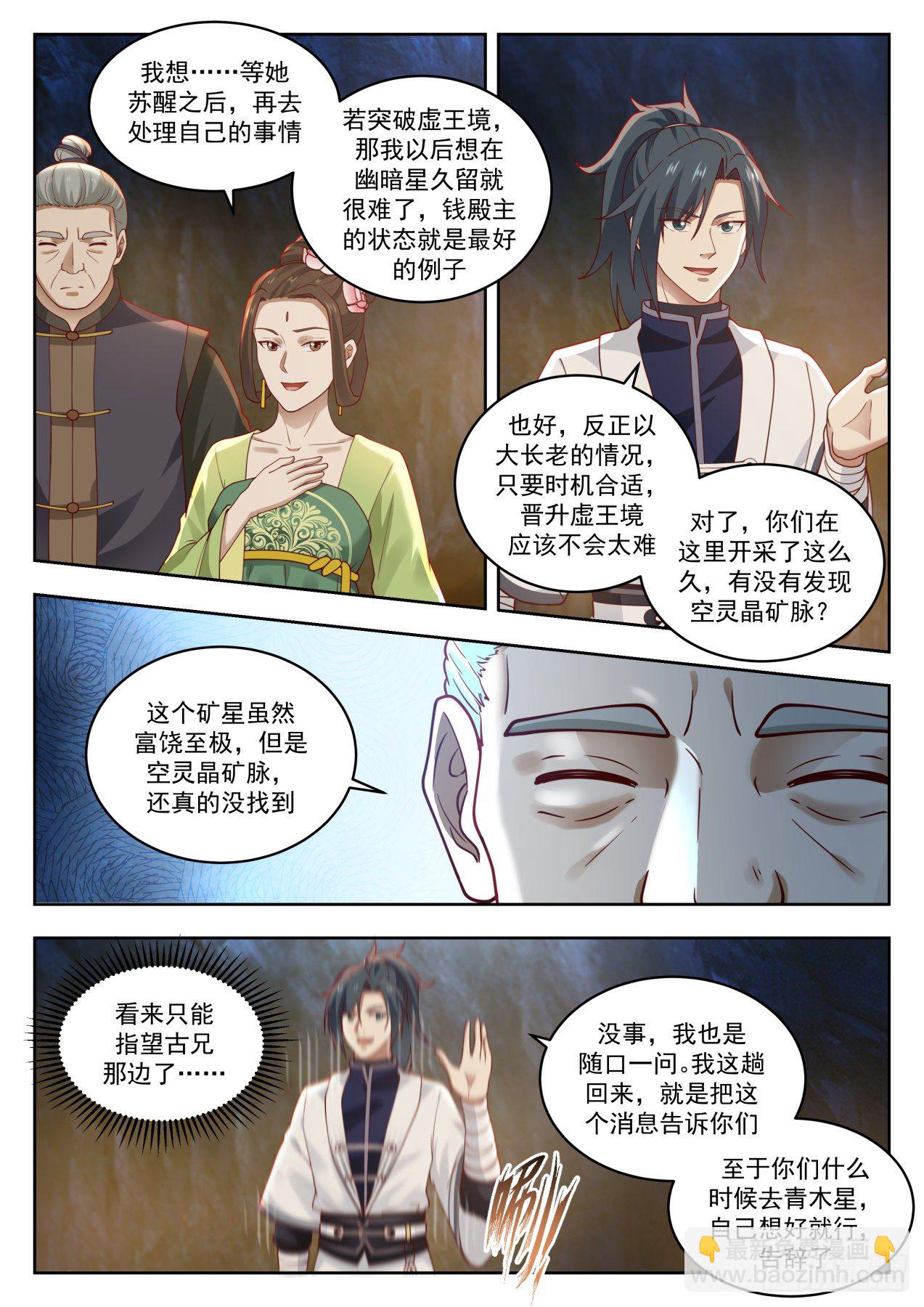 我想…………等她苏醒之后,再去处理自己的事情

若突破虚王境那我以后想在幽暗星久留就很难了,钱殿主的状态就是最好的例子

也好,反正以大长老的情况,只要时机合适晋升虚王境应该不会太难

对了,你们在这里开采了这么久,有没有发现空灵晶矿脉?

这个矿星虽然富饶至极,但是空灵晶矿脉,还真的没找到

看来只能指望古兄那边了…·

没事,我也是随口一问。我这超回来,就是把这个消息告诉你们

至于你们什么时候去青木星,自己想好就行,告辞了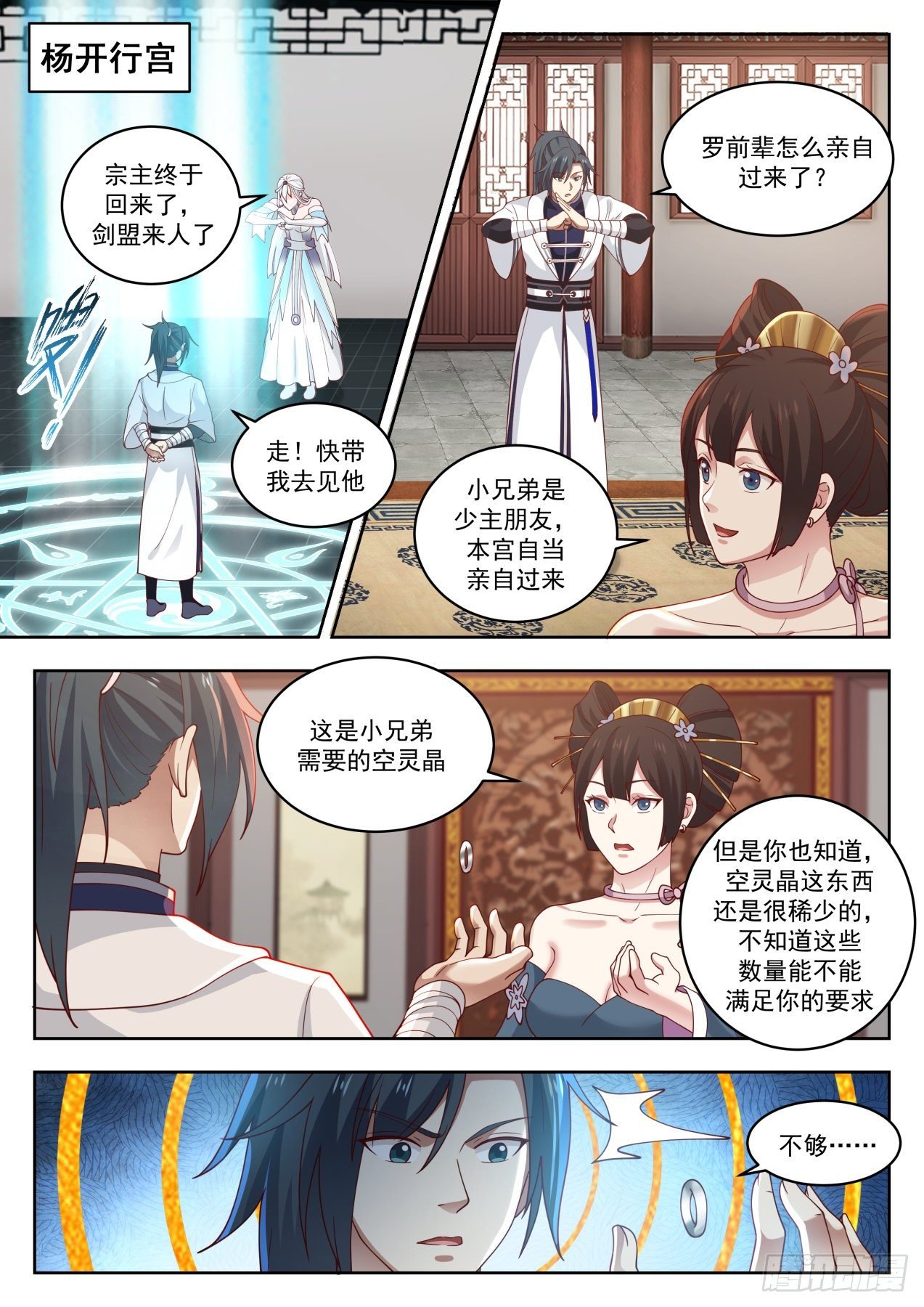 杨开行宫

罗前辈怎么亲自过来了?

宗主终于回来了,剑盟来人了

走!快带我去见他

小兄弟是少主朋友,本宫自当亲自过来

这是小兄弟需要的空灵晶

但是你也知道,空灵晶这东西还是很稀少的,不知道这些数量能不能满足你的要求

不够·..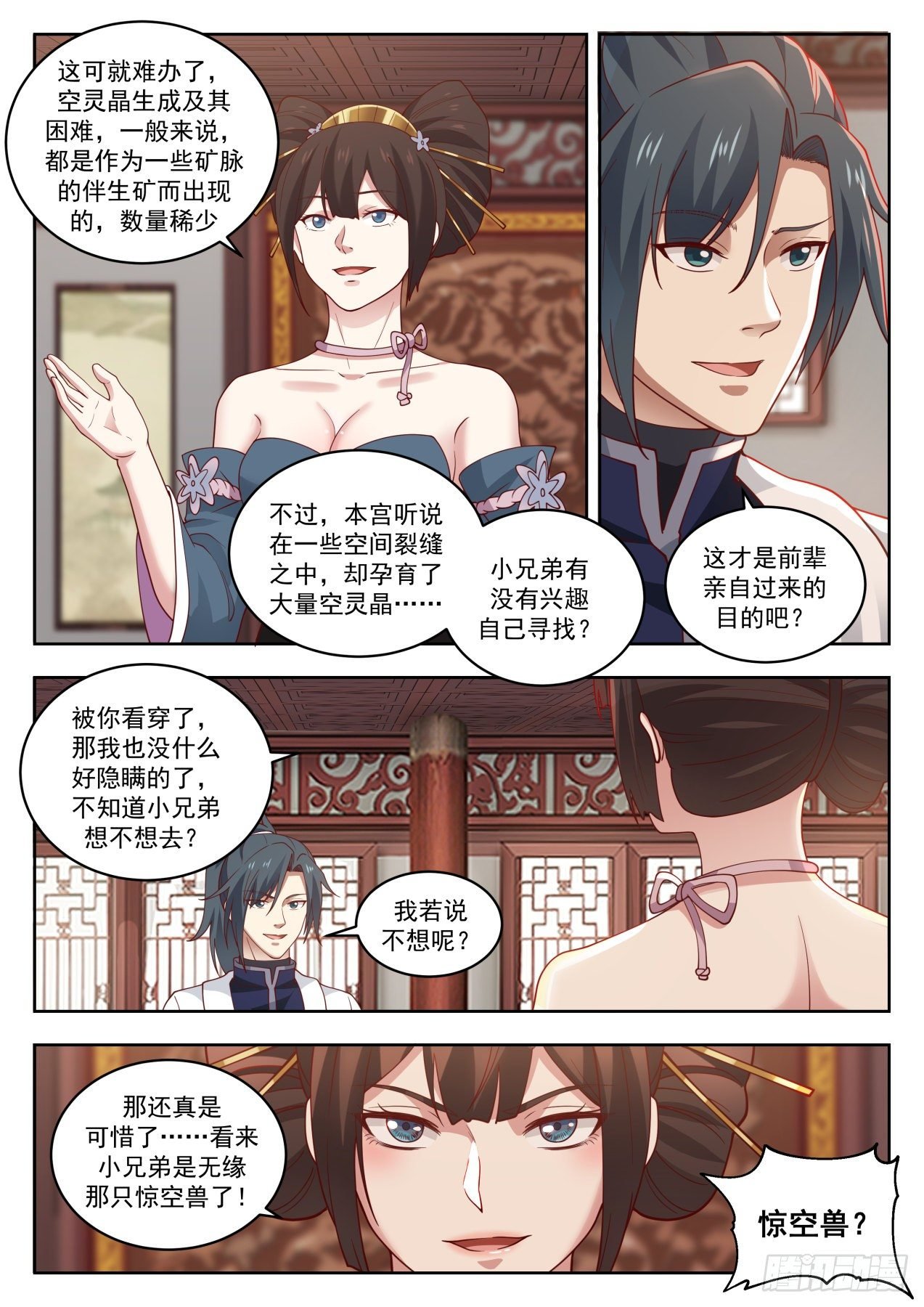 前辈不必客气,我是冲着惊空兽去的不瞒前辈,如今我的空间修炼到了瓶颈,那惊空兽的内丹想必能助我突破瓶颈

多谢小兄弟,相信这一趟本宫会安全不少

进入那里的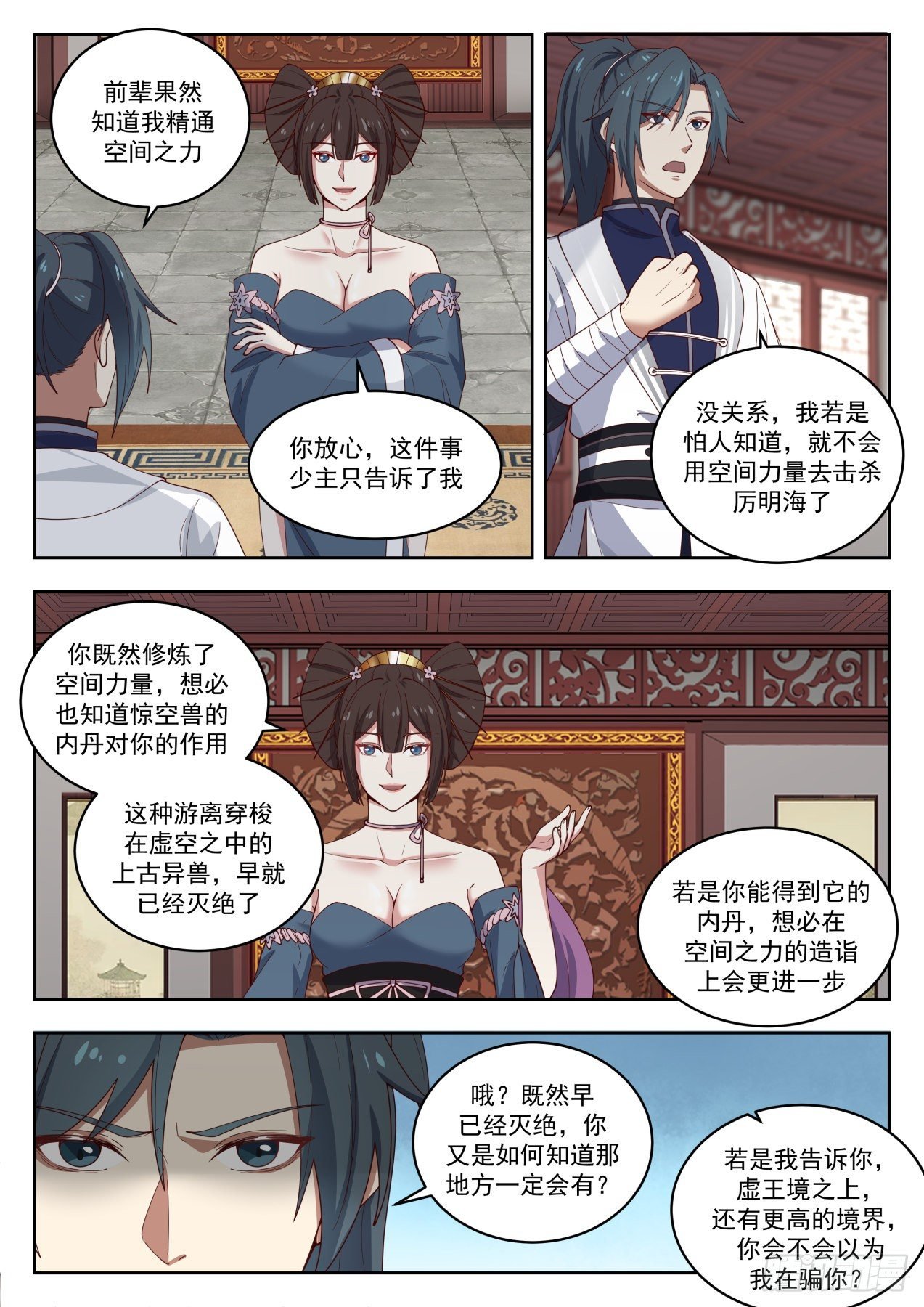 前辈果然

没关系,我若是怕人知道,就不会用空间力量去击杀厉明海了

你放心,这1少主只告诉

事我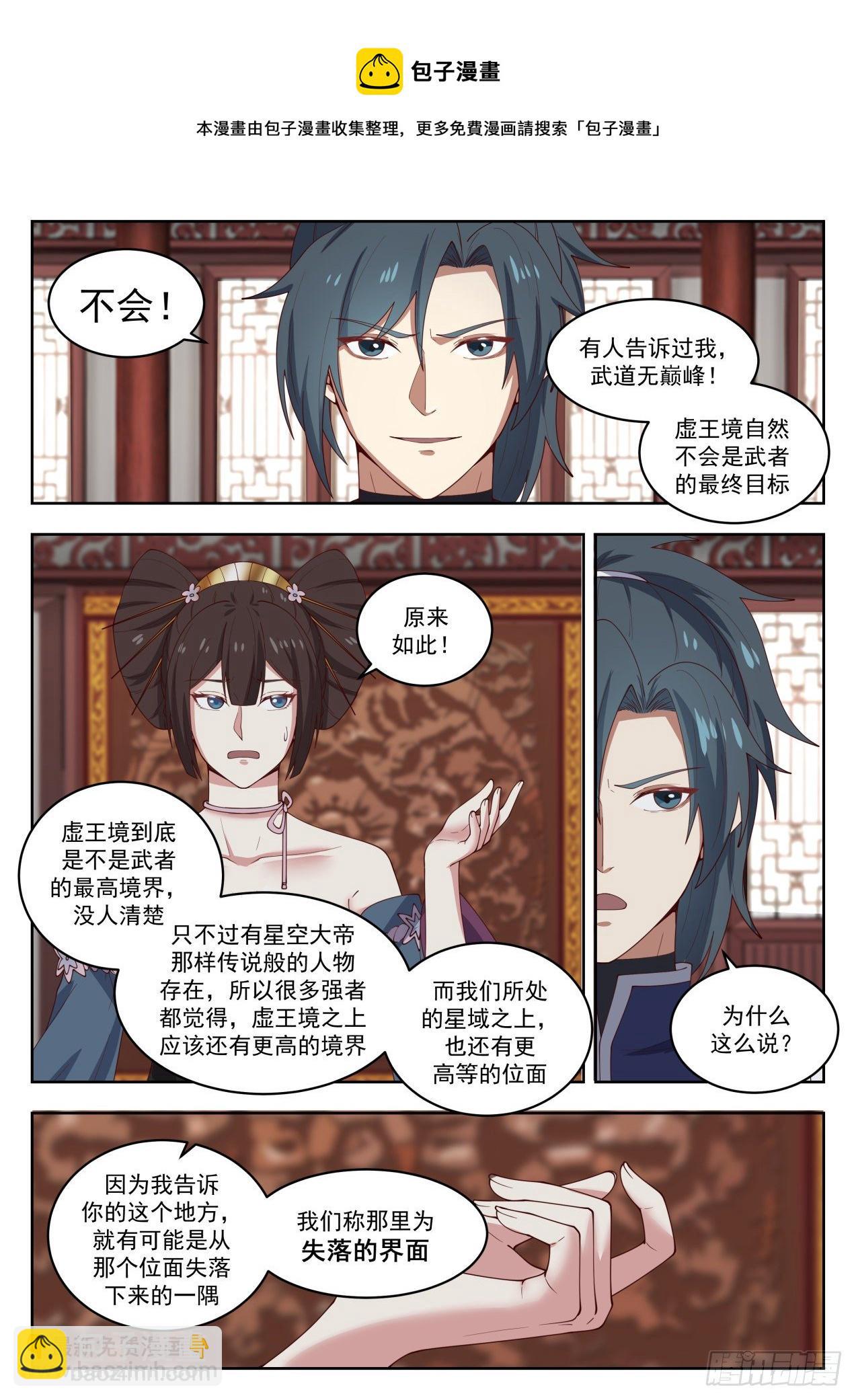 包子漫

本漫由包子漫收集整理,更多免费漫画请搜索「包子漫]

不会!

有人告诉过我,武道无巅峰!

虚王境自然不会是武者的最终目标

原来如此!

虚王境到底是不是武者的最高境界,没人清楚

只不过有星空大帝那样传说般的人物存在,所以很多强者都觉得,虚王境之上应该还有更高的境界

而我们所处的星域之上,也还有更高等的位面

为什么这么说?

因为我告诉你的这个地方,就有可能是从那个位面失落下来的一隅

我们称那里为失落的界面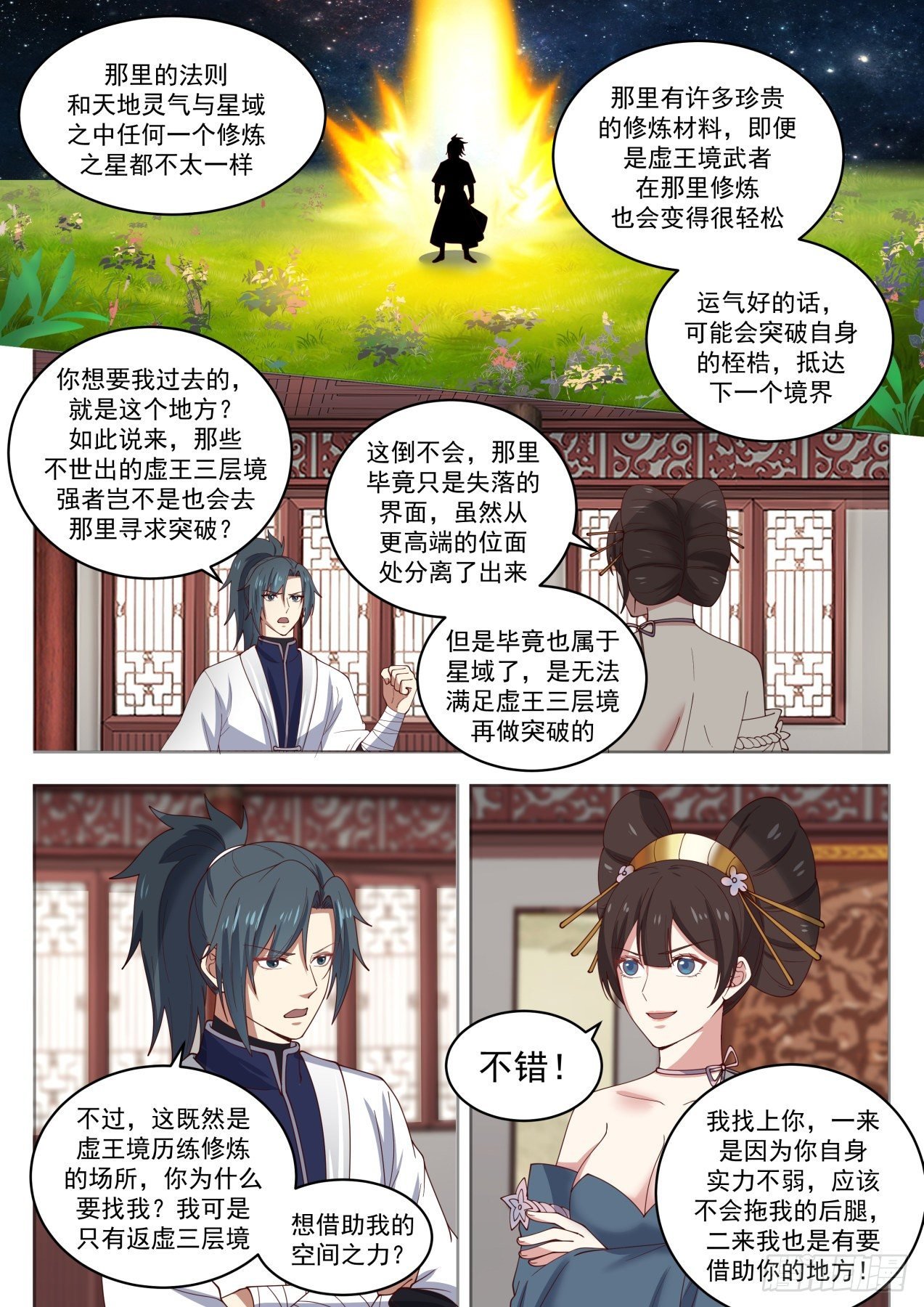 那里的法则和天地灵气与星域之中任何一个修炼之星都不太一样

那里有许多珍贵的修炼材料,即便是虚王境武者在那里修炼也会变得很轻松

运气好的话,可能会突破自身的桔,抵达下一个境界

你想要我过去的,就是这个地方?如此说来,那些不世出的虚王三层境强者岂不是也会去那里寻求突破?

这倒不会,那里毕竟只是失落的界面,虽然从更高端的位面处分离了出来

但是毕竟也属于星域了,是无法满足虚王三层境再做突破的

不错!

不过,这既然是虚王境历练修炼的场所,你为什么要找我?我可是只有返虚三层境

我找上你,一来是因为你自身实力不弱,应该不会拖我的后腿,二来我也是有要借助你的地方!

想借助我的空间之力?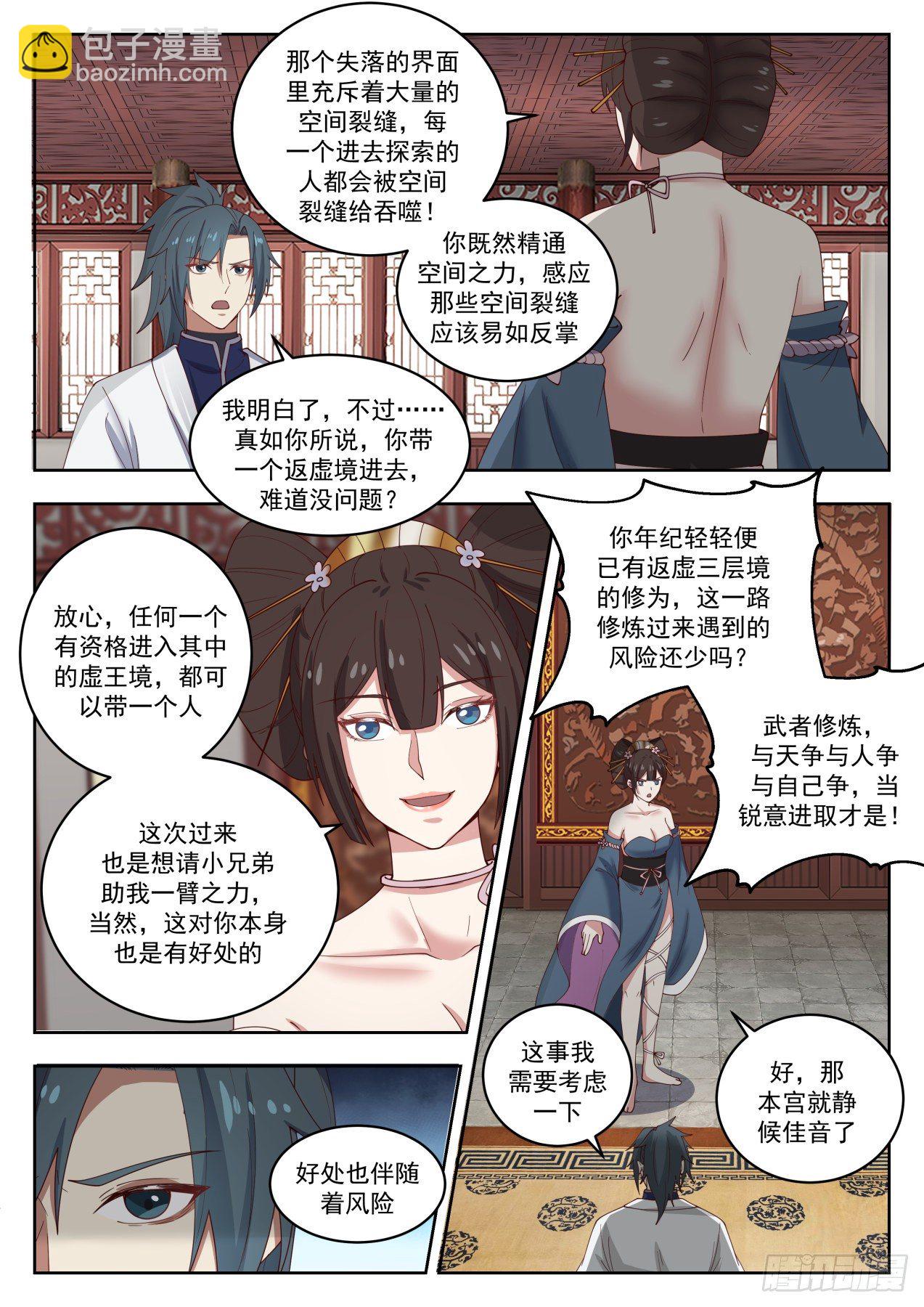 那个失落的界面里充斥着大量的空间裂缝,每一个进去探索的人都会被空间裂缝给吞噬!

你既然精通空间之力,感应那些空间裂缝应该易如反掌

我明白了,不过真如你所说,你带个返虚境进去,难道没问题?

你年纪轻轻便已有返虚三层境的修为,这一路修炼过来遇到的风险还少吗?

放心,任何一个有资格进入其中的虚王境,都可以带一个人

武者修炼,与天争与人争与自己争,当锐意进取才是!

这次过来也是想请小兄弟助我一臂之力,当然,这对你本身也是有好处的

这事我需要考虑下

好,那本宫就静候佳音了

Benefits also come with risks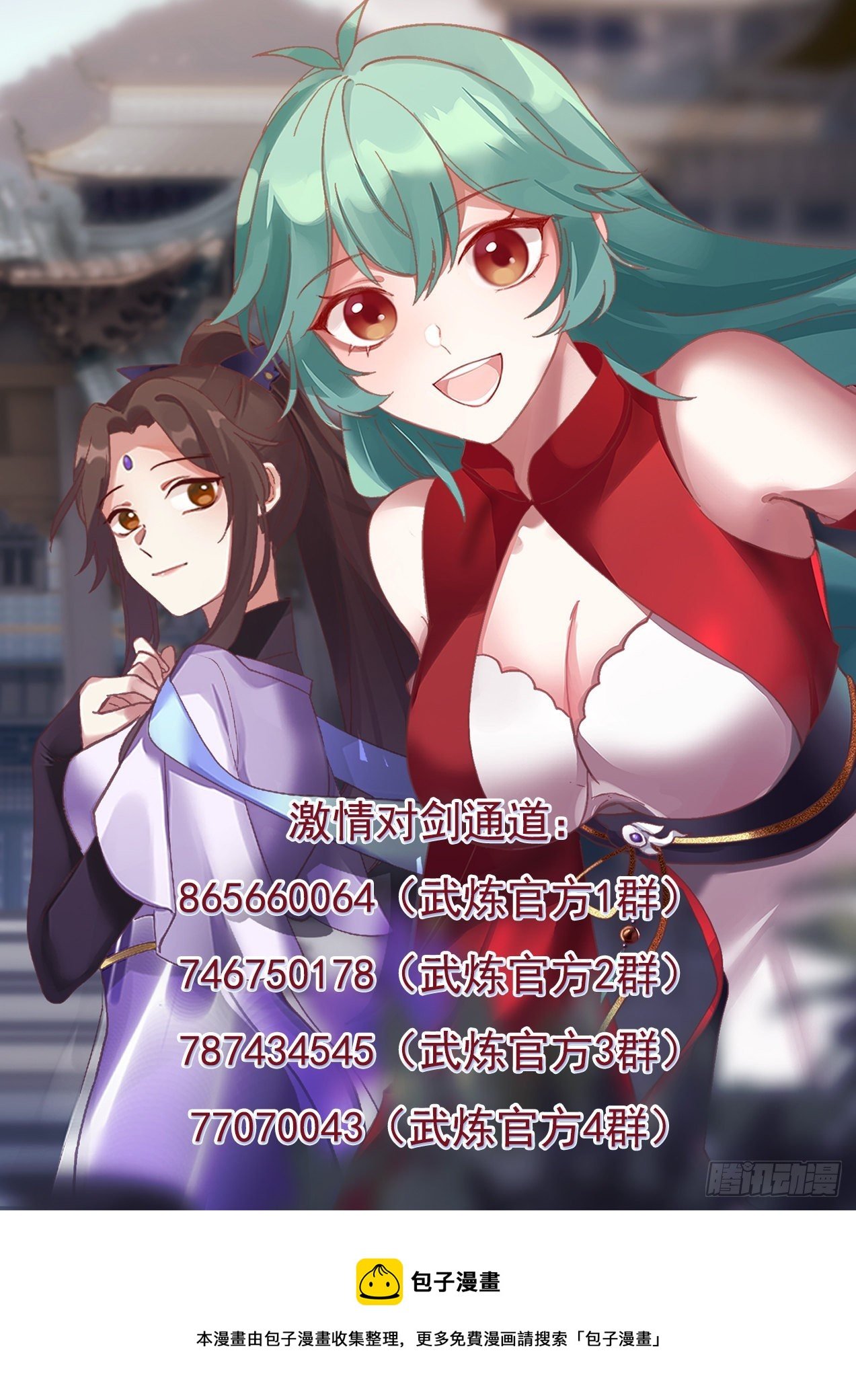 Passion to Sword Channel:

865660064 (Wu Lian Official Group 1) 74675017878743454577070043

(Wu Lian Official Group 2) (Wu Lian Official Group 3 (Wu Lian Official Group 4)

Steamed Bun Comics

This comic is collected and organized by Bao Ziman. For more free comics, please search for "Bao Ziman"