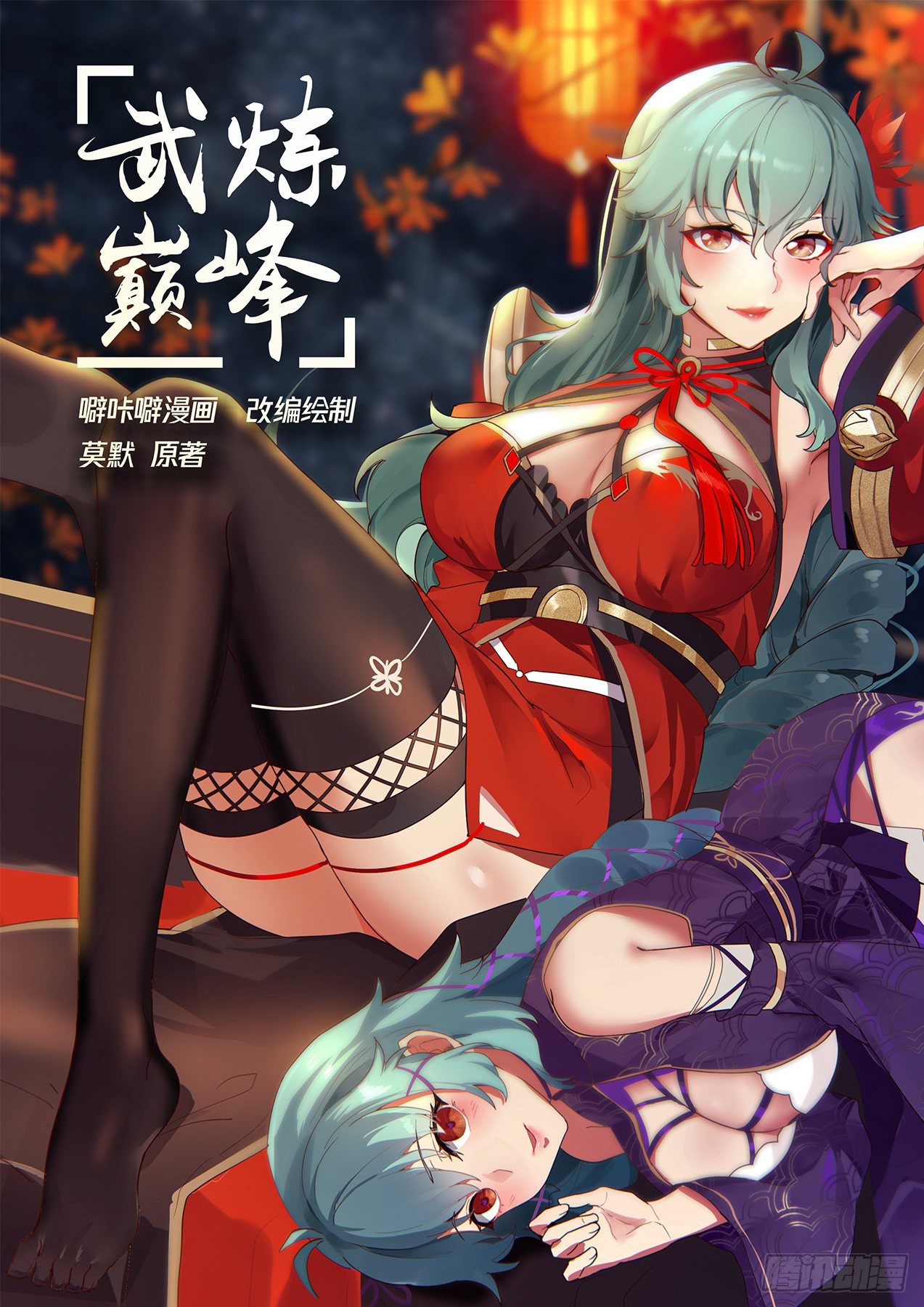 Wut

Momo's original work of instant beer comics

adapted drawing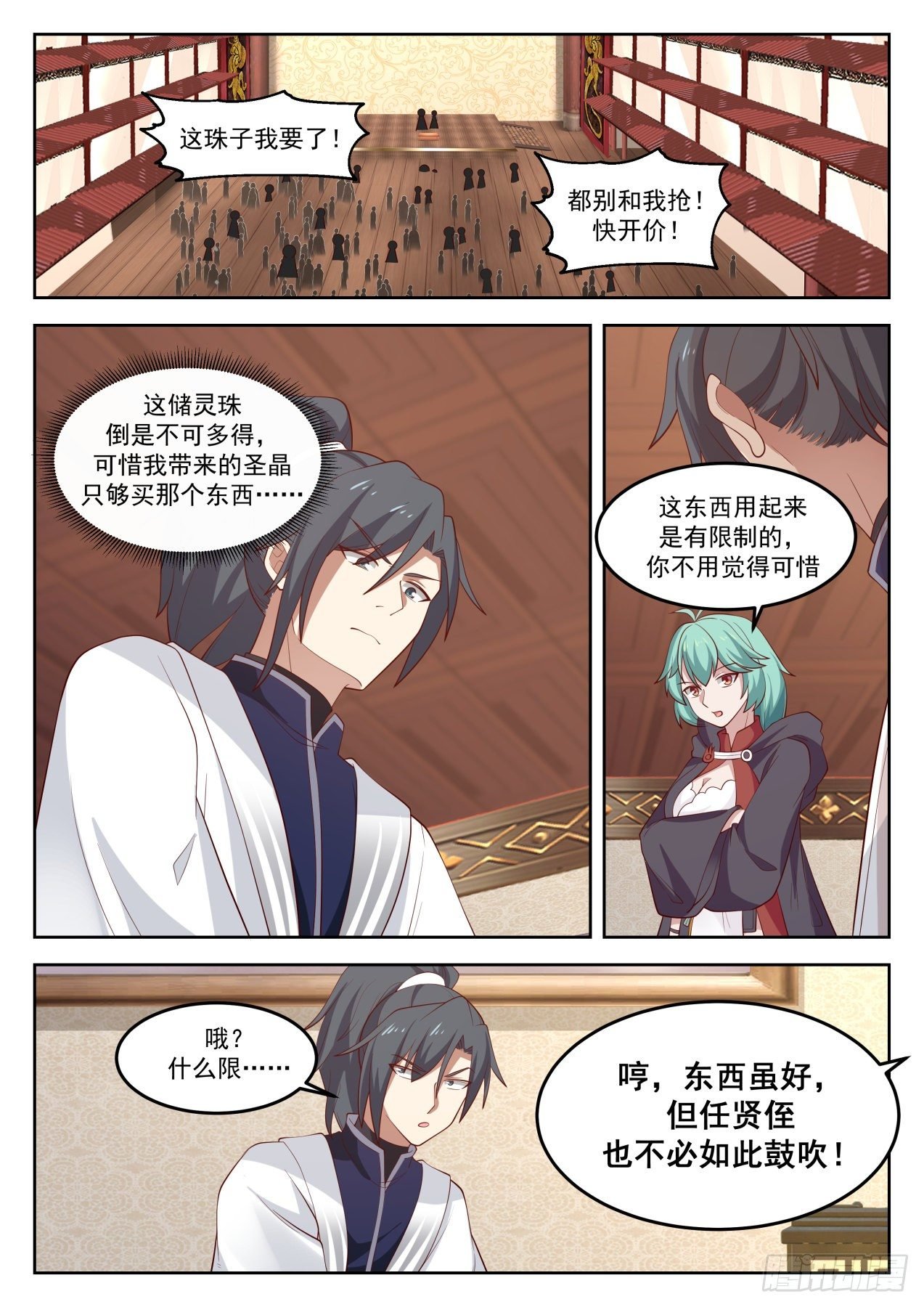 cut! What's so strange about this?

just that

Ha ha···

Sheng Yuan has returned to the body again! ?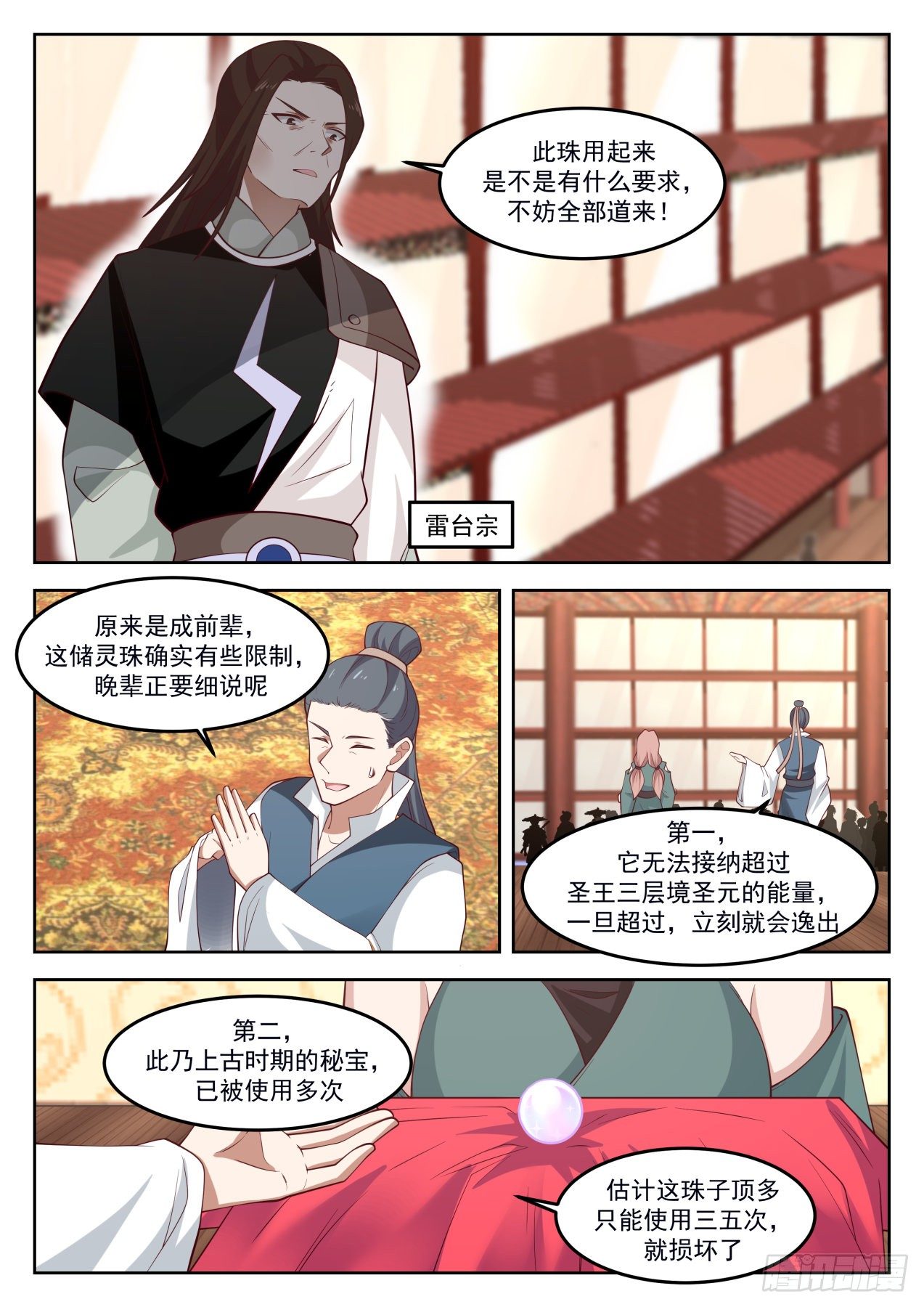 If there are any requirements for using this bead, please tell us all!

Lei Taizong

It turned out to be a senior, this Ling Chuanzhu does have some restrictions, the junior is about to elaborate

First, it cannot accept the energy that exceeds the Holy King's three-layered Saint Yuan, "Once it exceeds, it will escape immediately.

Second, has been used many times

This is the secret treasure of ancient times,

It is estimated that this bead can only be used three or five times at most, and it will be damaged.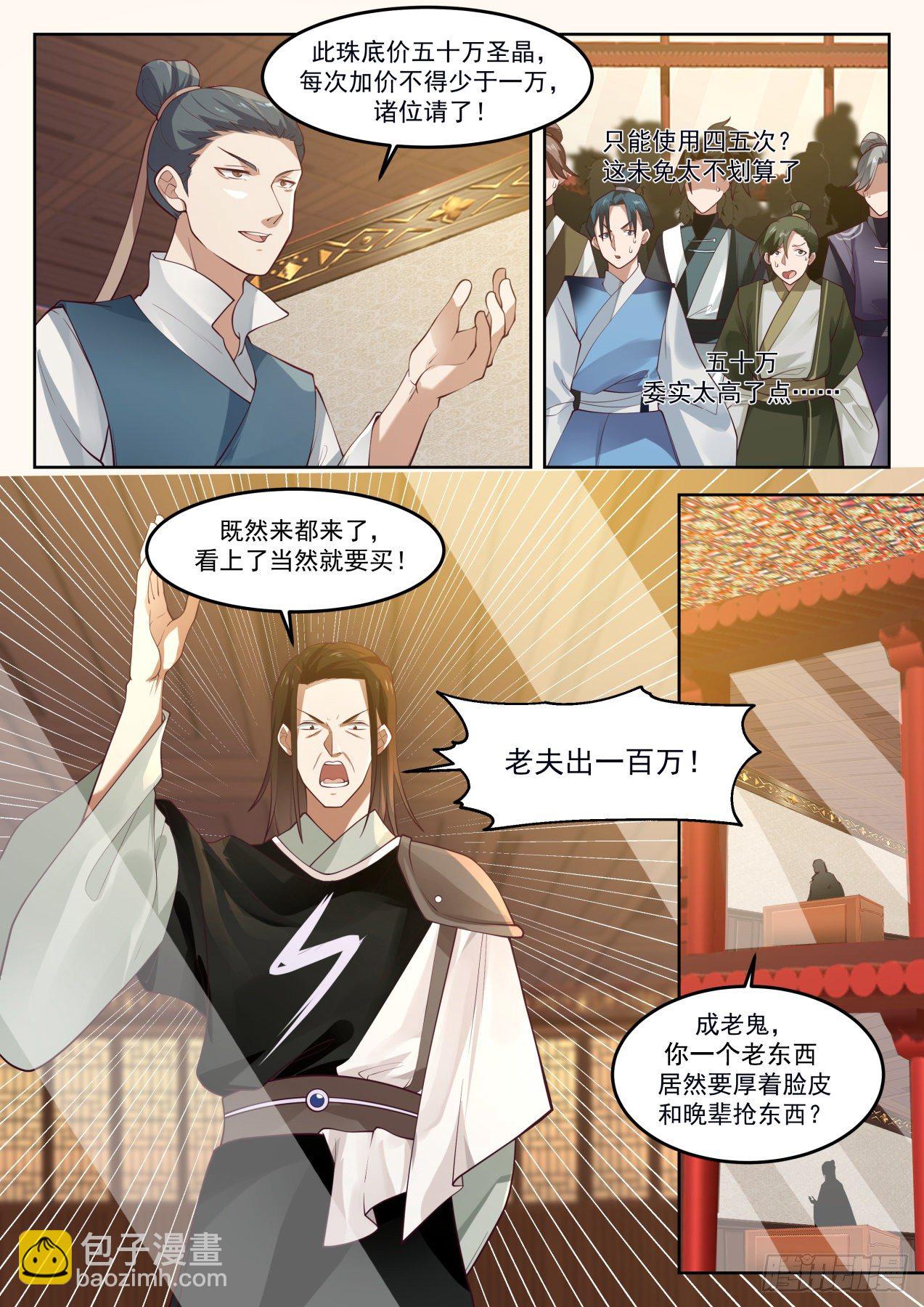 The base price of this bead is 500,000 Sacred Crystals, and each price increase shall not be less than 10,000.

Everyone please!

Can only be used four or five times? this one

not worth the day

Since they have come, of course they have to buy it!

The old man gave a million!

Become an old ghost, you are an old man who has the cheek to grab something from the younger generation?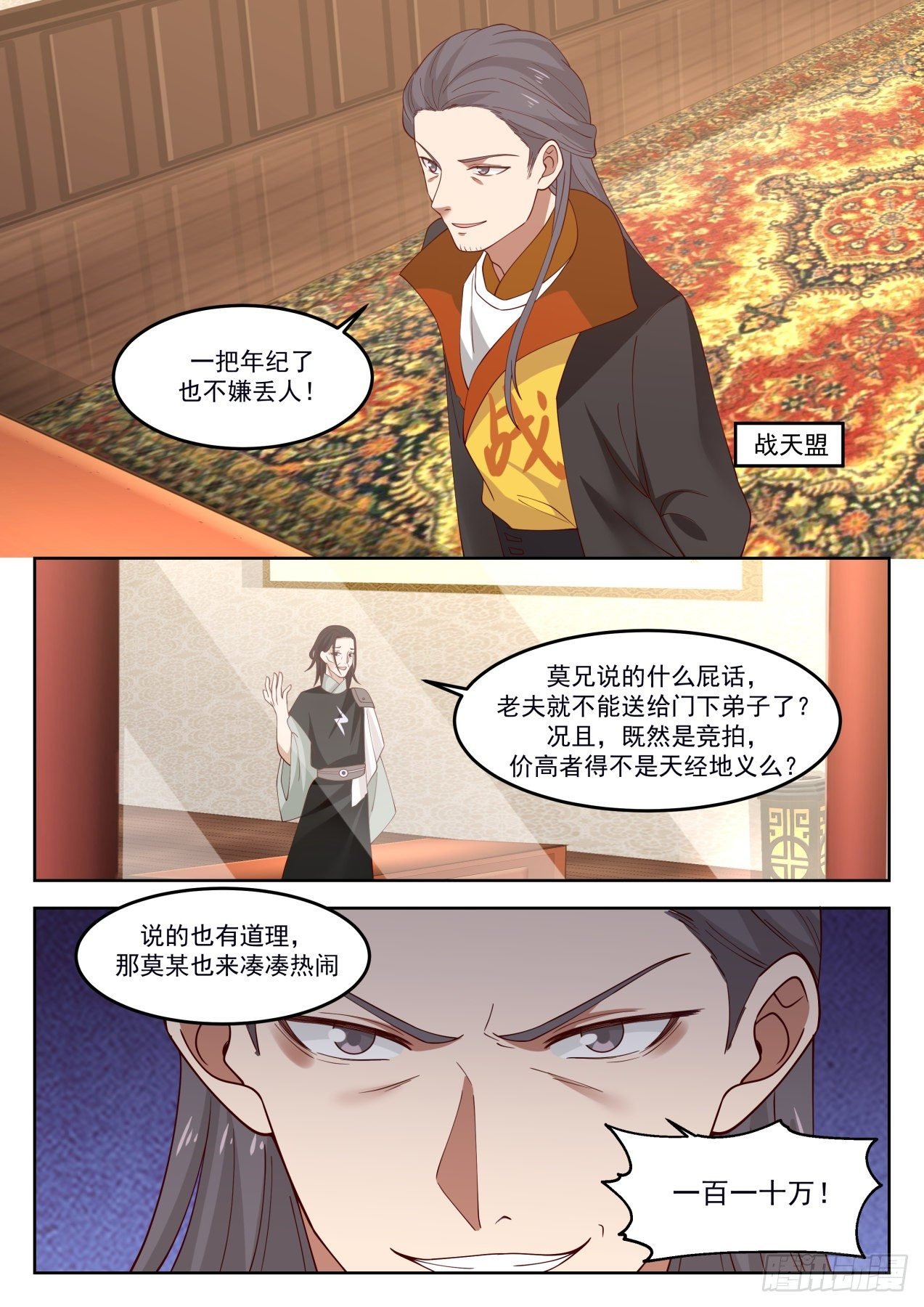 It's not too embarrassing to be old!

Zhantianmeng

What nonsense brother Mo said, the old man can't give it to his disciples? Besides, since it is the highest bidder, isn't it just right?

What he said also makes sense, then Mo Mou also came to Lingling to be lively.

1.1 million!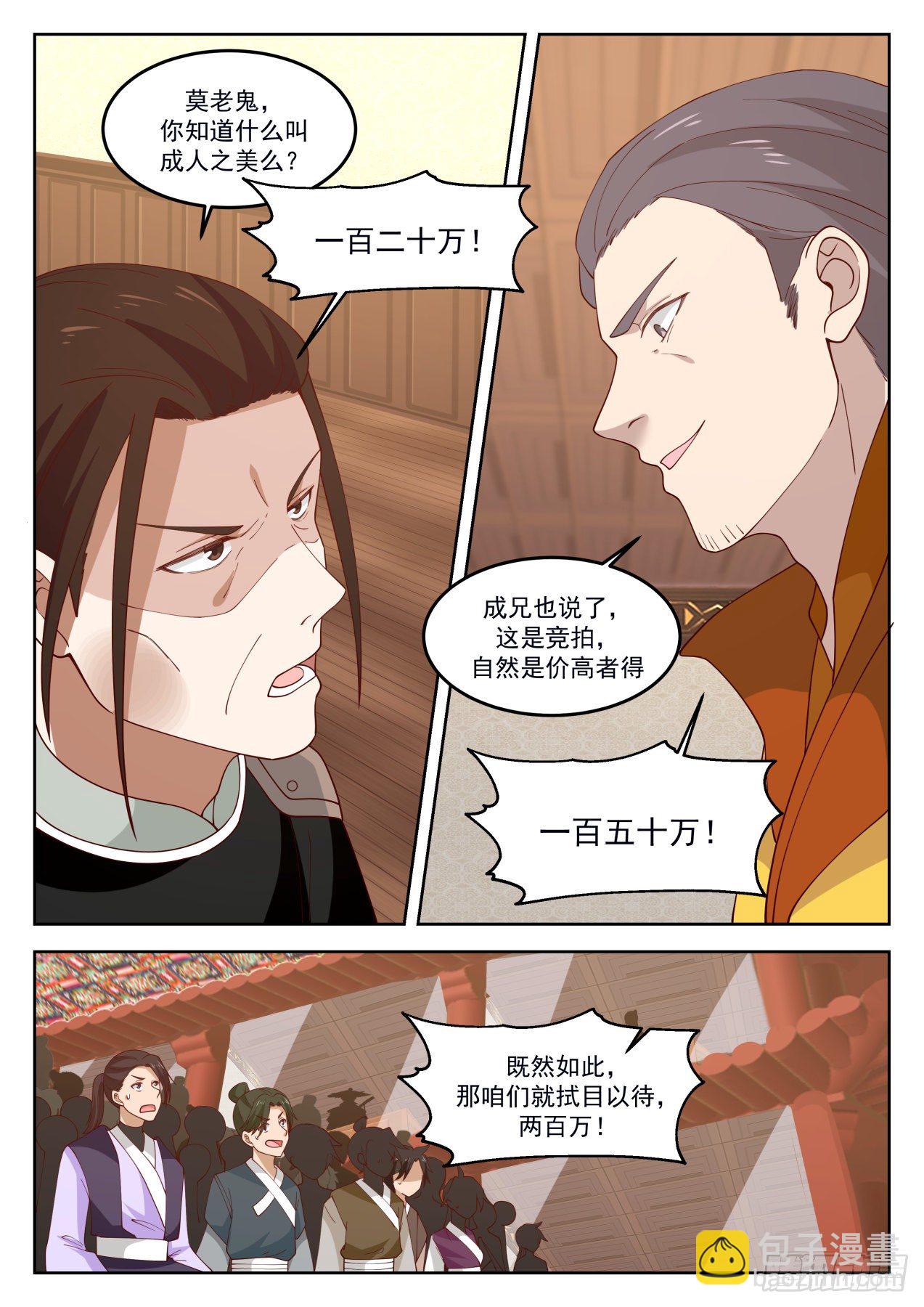 Mo old ghost, do you know what is the beauty of an adult?

1.2 million!

Brother Cheng also said that this is an auction, and naturally the higher bidder wins.

1500000!

In that case, let's wait and see, two million!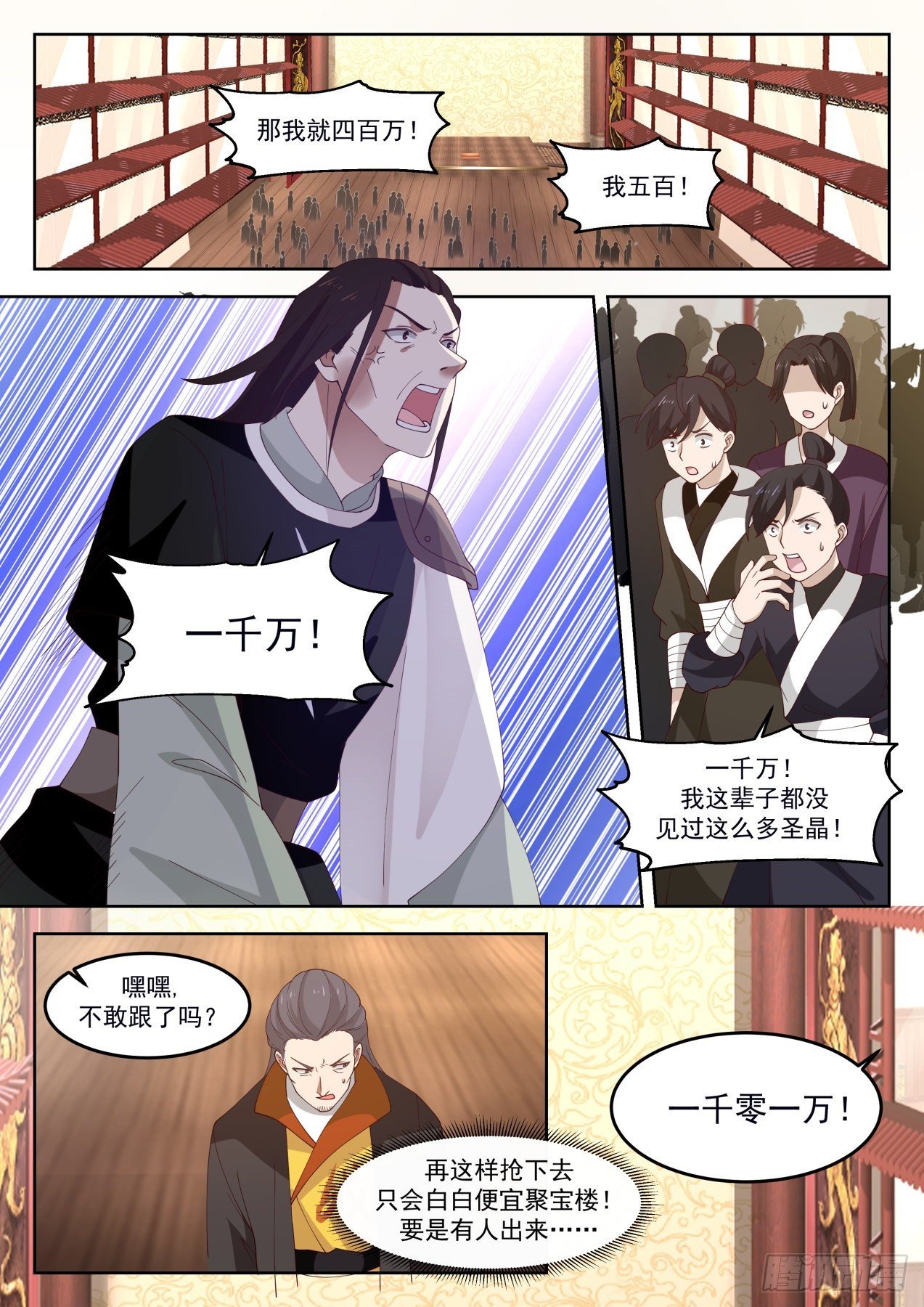 Then I will be four million!

I am five hundred!

Ten million!

Ten million! I have never seen so many holy crystals in my life!

Hey. Don't you dare to follow?

One thousand and one thousand!

If you snatch it like this, it will only be in vain, if someone comes out of Jubaolou.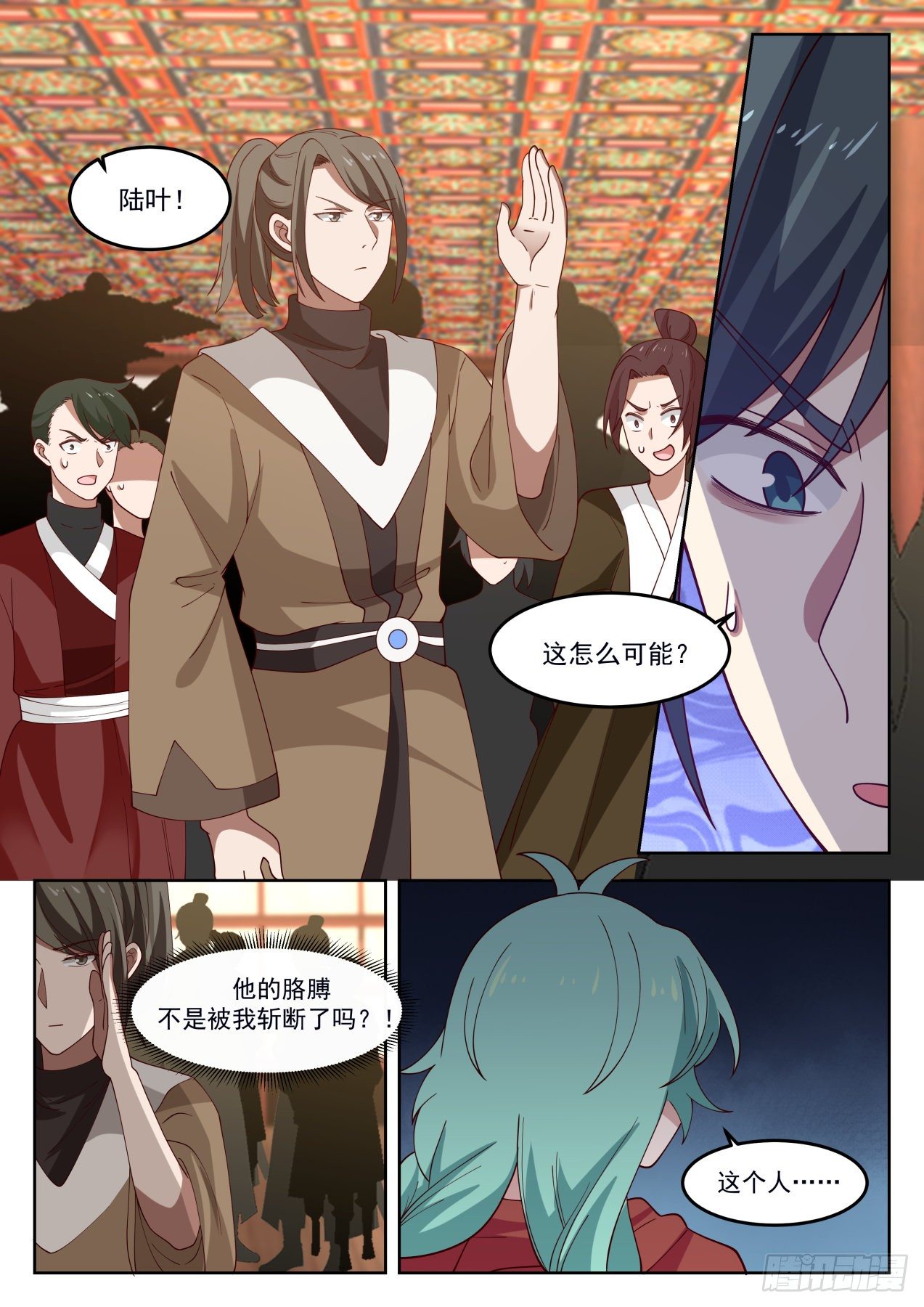 Lu Ye!

how can that be?

his arm

Didn't I cut it off?

this person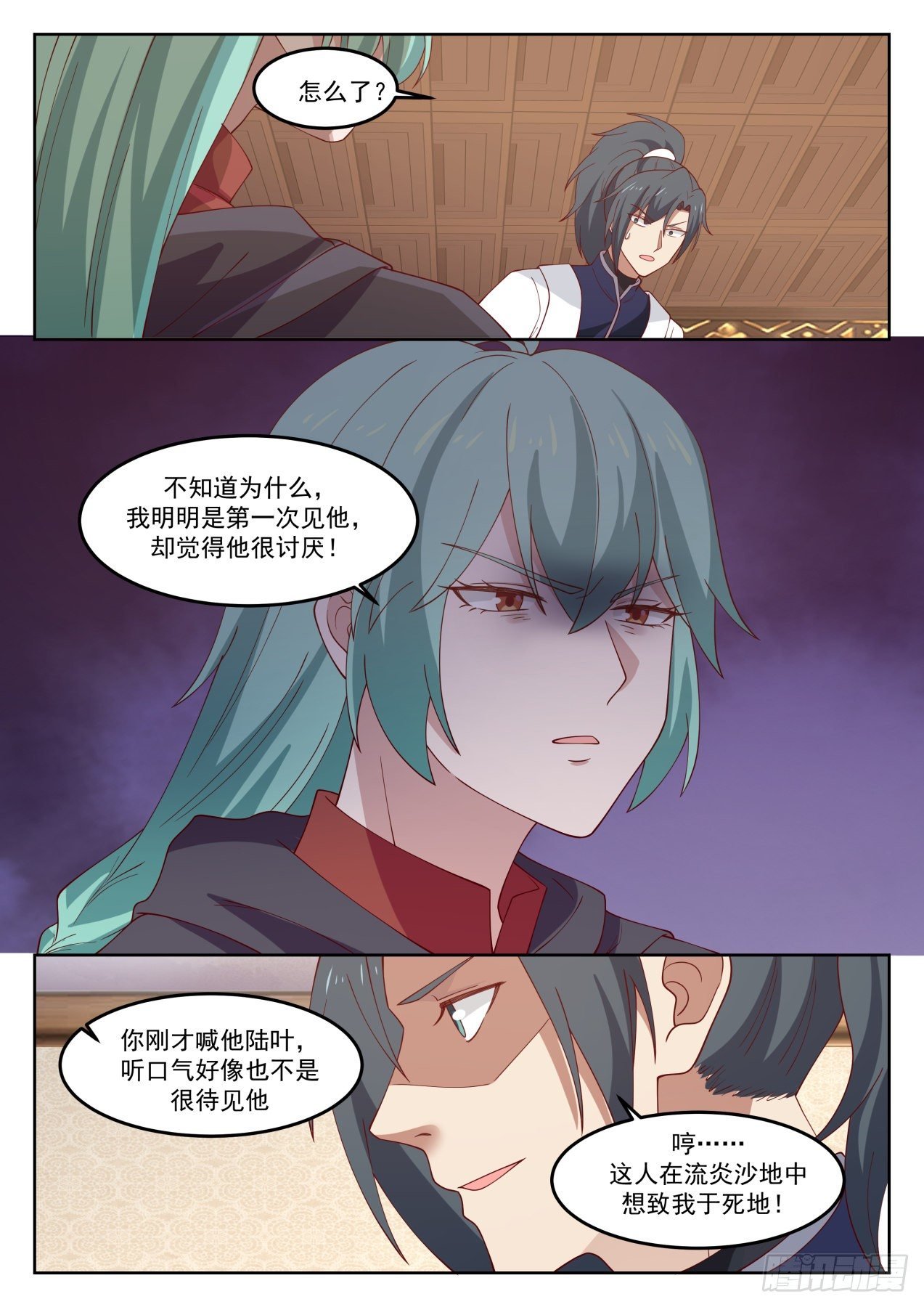 What's wrong?

I don't know why, but it was the first time I saw him, but I thought he was annoying!

You called him Lu Ye just now, but you didn't seem to like him very much.

Neck… This person is trying to kill me in the flaming sand!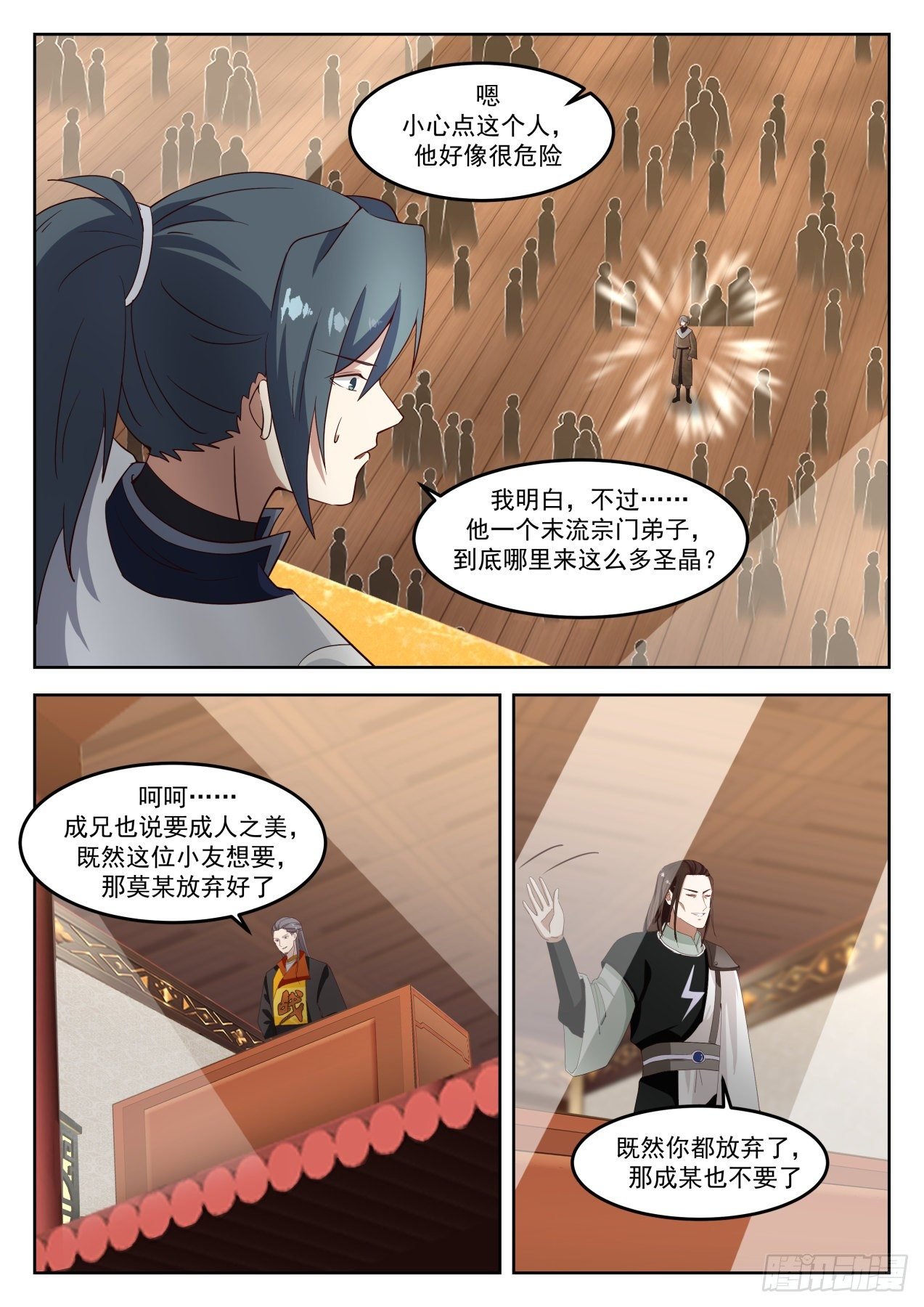 Well he seems dangerous

Be careful of this man,

I understand, but…he is a disciple of the Moliu Sect, where did so many Saint Crystals come from?

Hehe…Since this little friend wants it, then Mo must give up

Brother Cheng also said that we want the beauty of adulthood,

Since you've given up, then Cheng Mou doesn't want it either.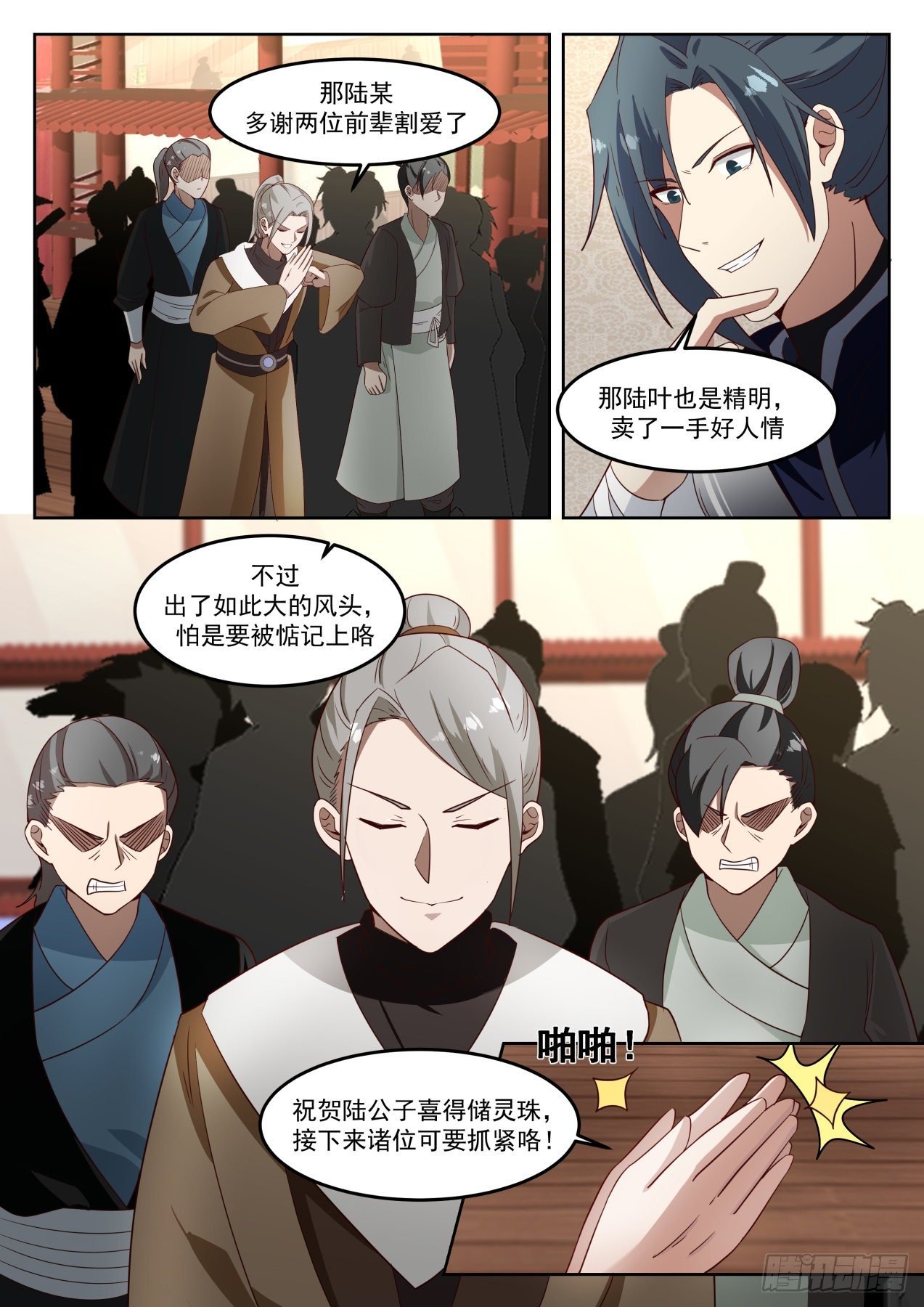 Then Lu Mou thanked the two seniors for cutting their love

That Lu Ye is also shrewd and sold a good hand

but

With such a big limelight, I'm afraid I will be remembered.

clap clap!

Congratulations to Mr. Lu on his lucky storage of the Lingzhu, everyone should hurry up next time!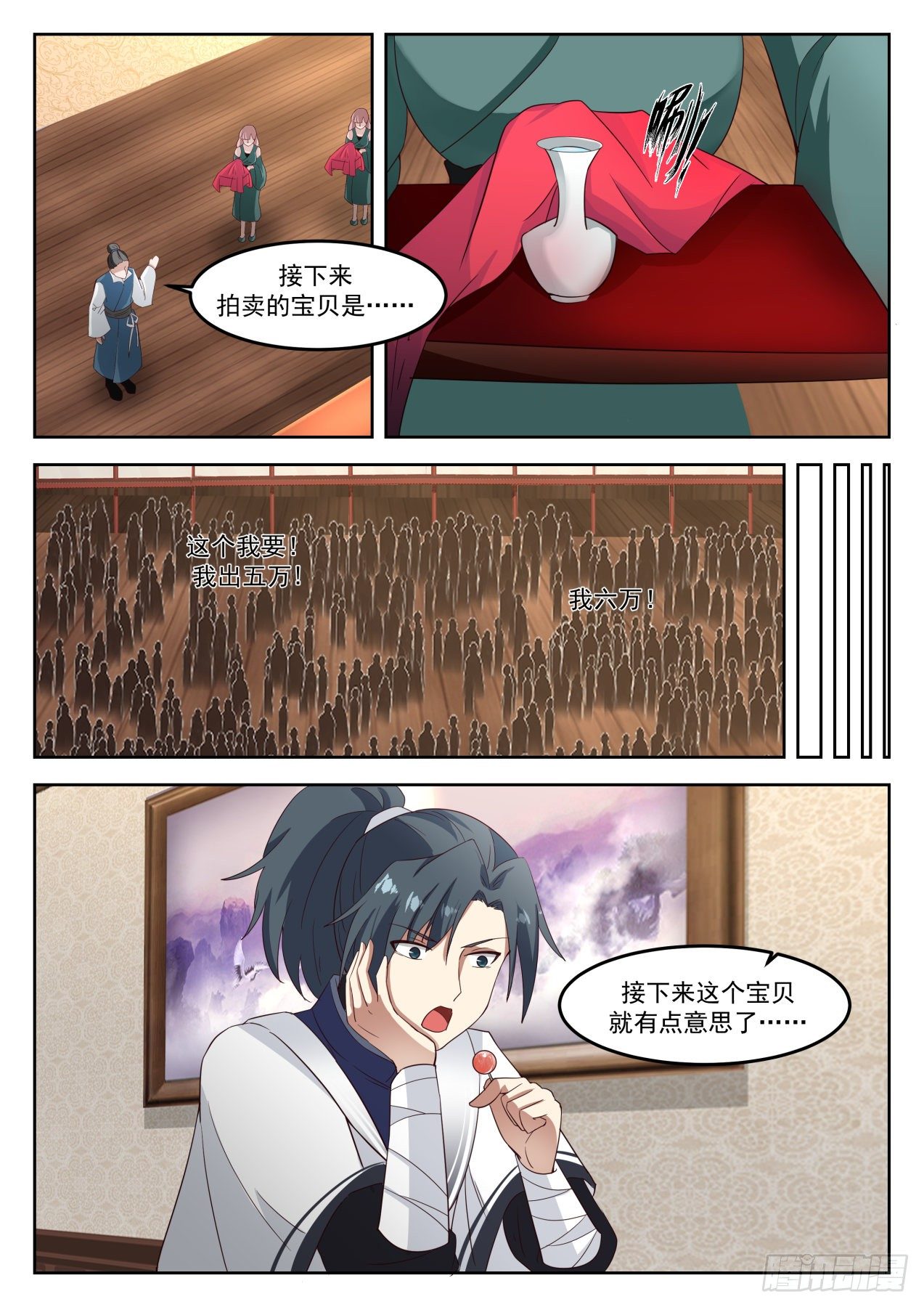 The baby to be auctioned next is

This I want my five parties!

This baby will be interesting next time…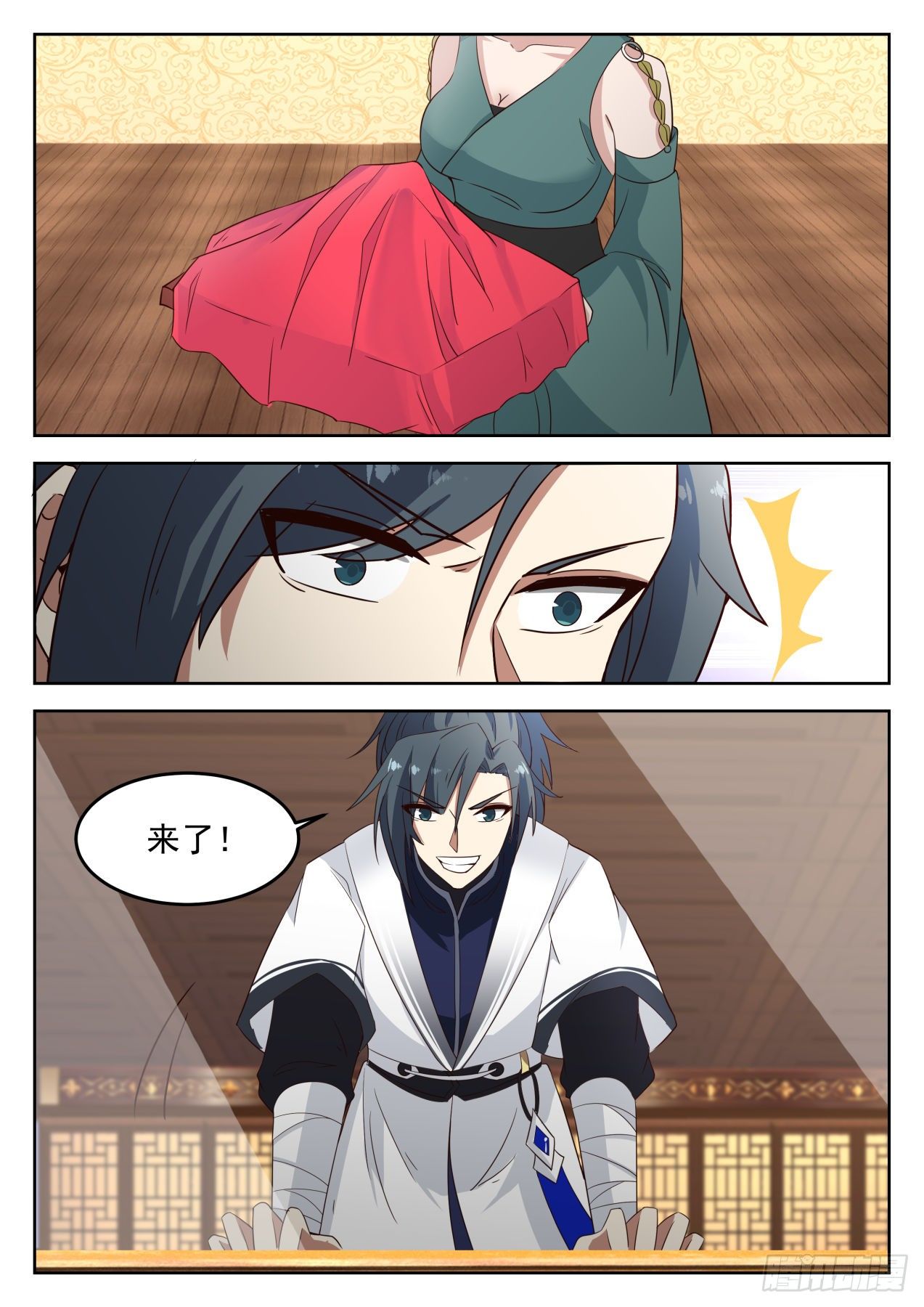 coming!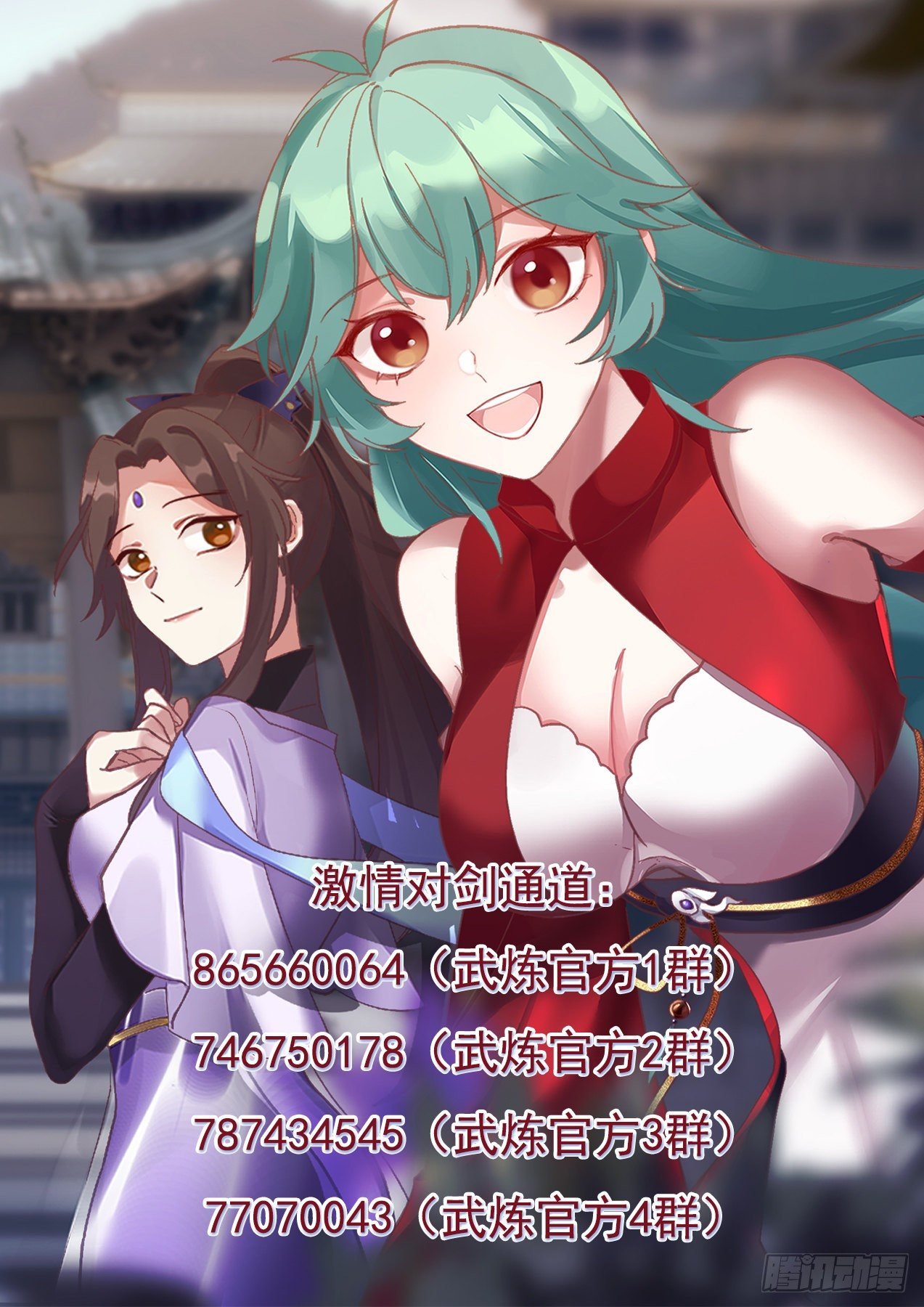 Passion to Sword Channel:

865660064 (Wu Lian Official Group 1 Group 74675017878743454577070043

(Wu Lian Official Group 2) (Wu Lian Official Group 3) (Wu Lian Official Group 4)