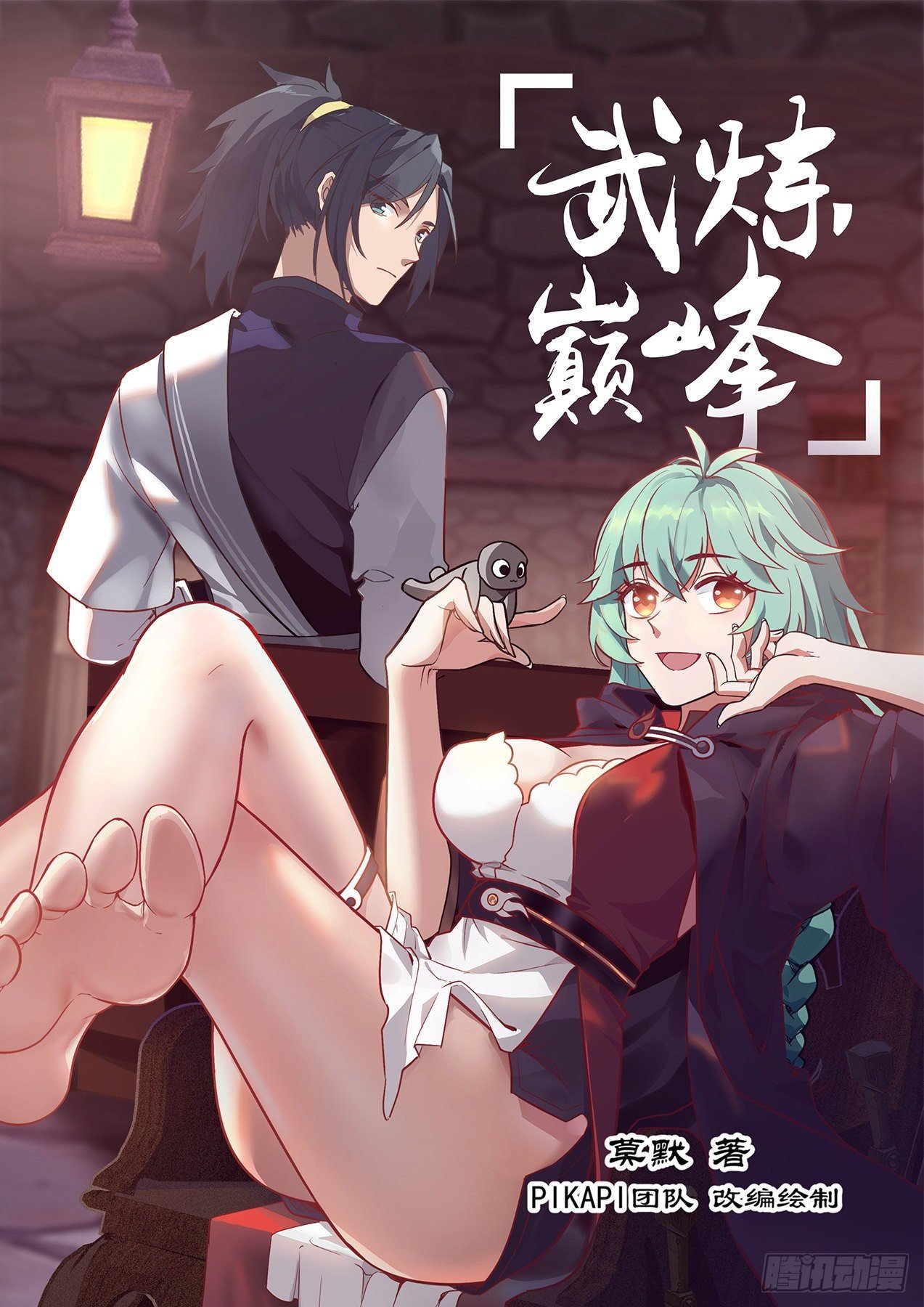 Momo, adapted and drawn by the PIKAPI team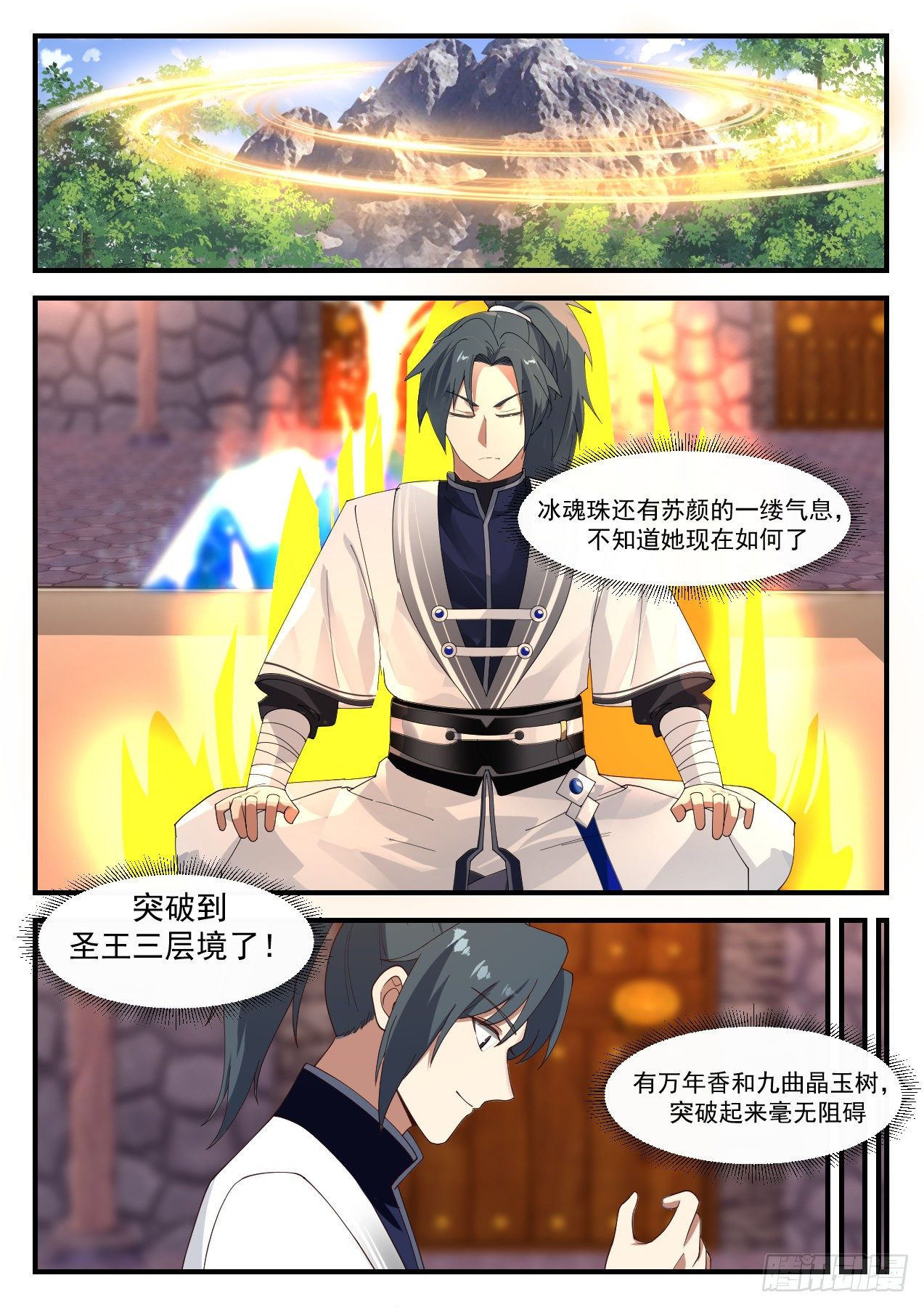 The Frozen Soul Pearl still has Su Yan's breath, I don't know how she is now.

Break through to the third level of the Holy King!

With Wannianxiang and Jiuqu Jingyushu, there is no obstacle to breaking through

correct.…

Shi Ni!

I can finally count the spoils, the glass beads that Dai Yuan gave me.

what happened? There is a domineering fire attribute energy on Shi Ni, but I can't detect it? Is it…

I see…

Shi Ni actually completely transformed the true essence of the sun earlier than Firebird!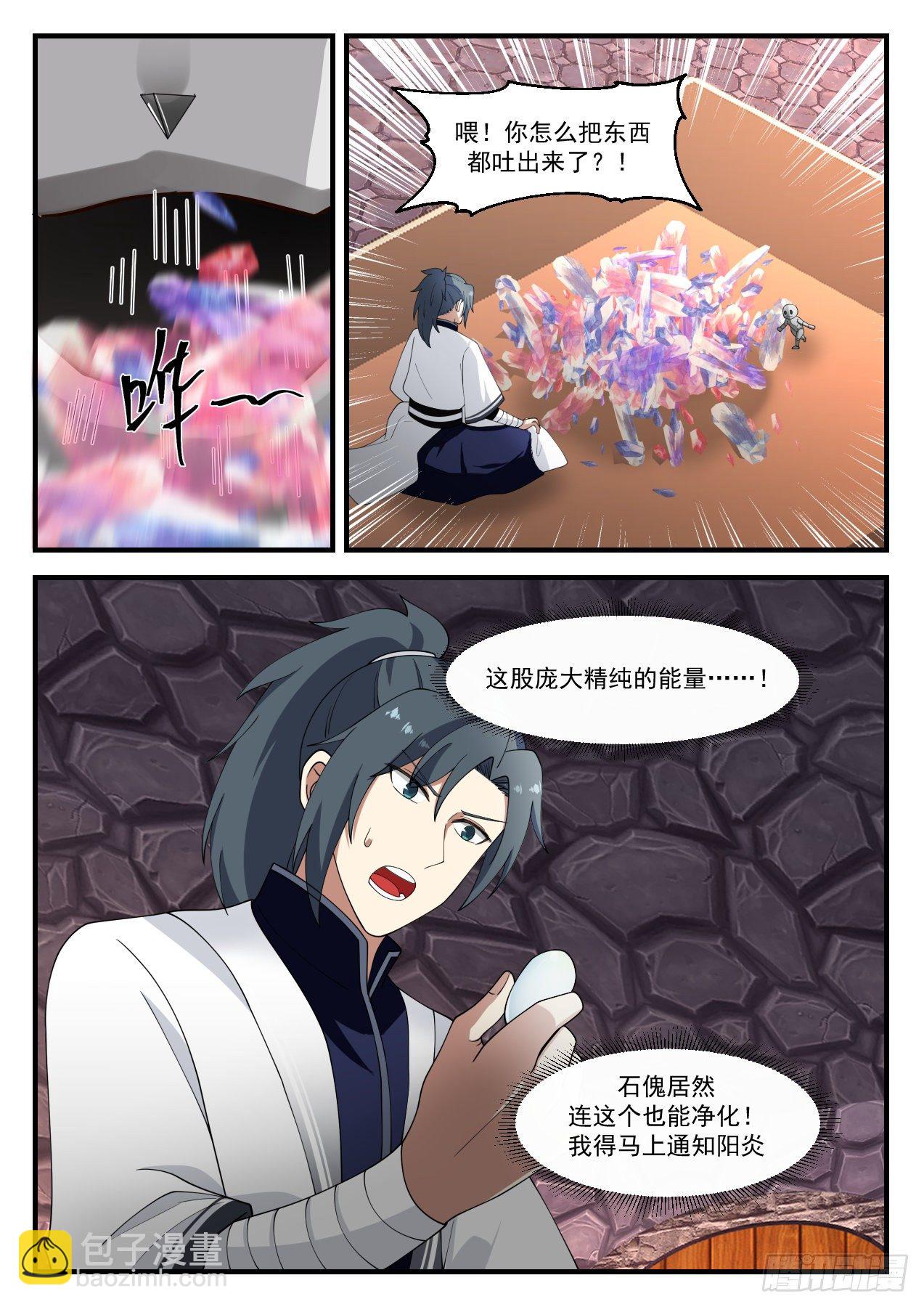 Hello! How did you spit everything out? !

This huge and pure energy…………!

Stone can even purify this! I have to inform Yang Yan immediately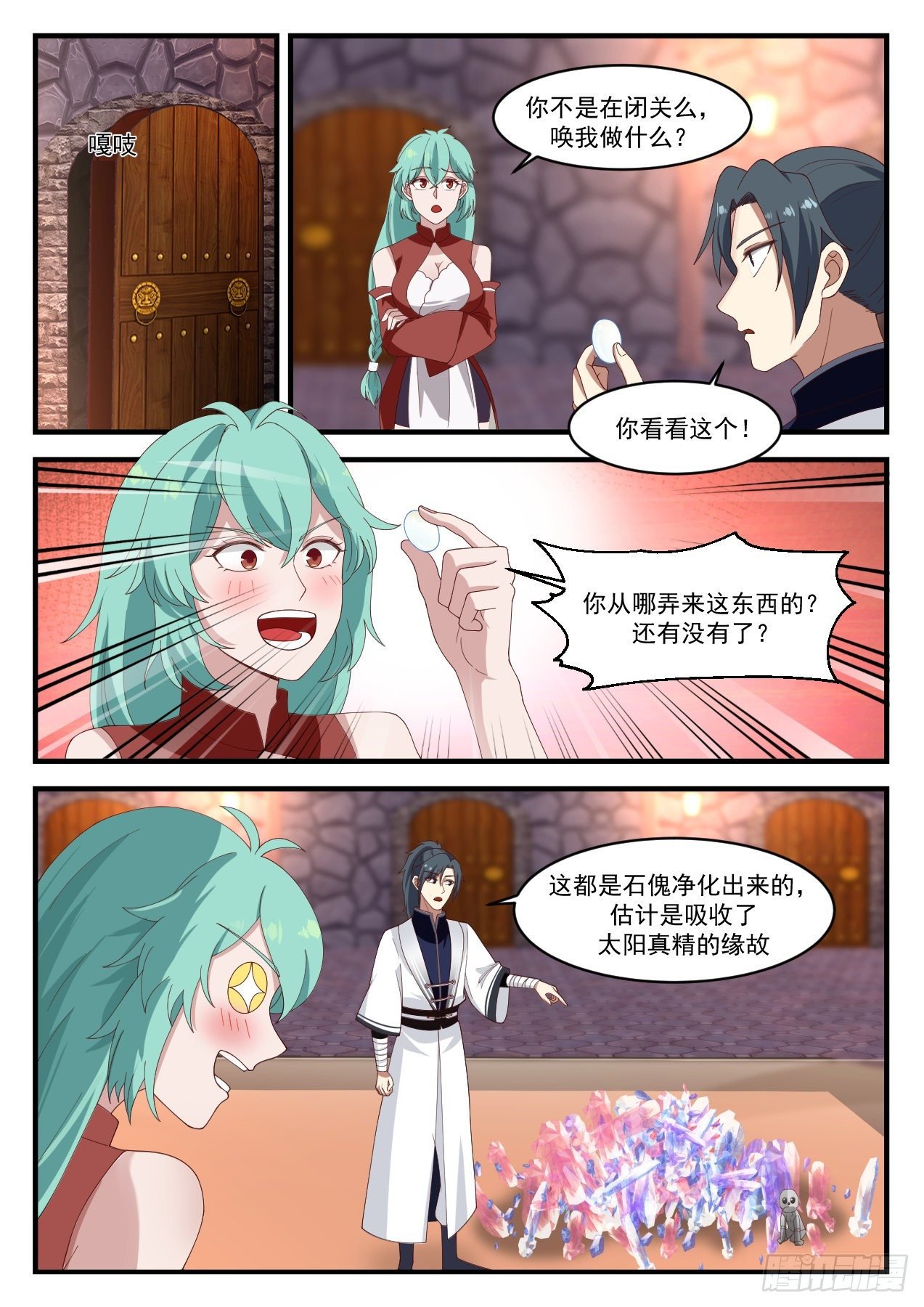 Aren't you in retreat, what are you calling me to do?

you look at this!

Where did you get this thing? Is there any more?

This is all purified by stone, it is estimated that it has absorbed the true essence of the sun.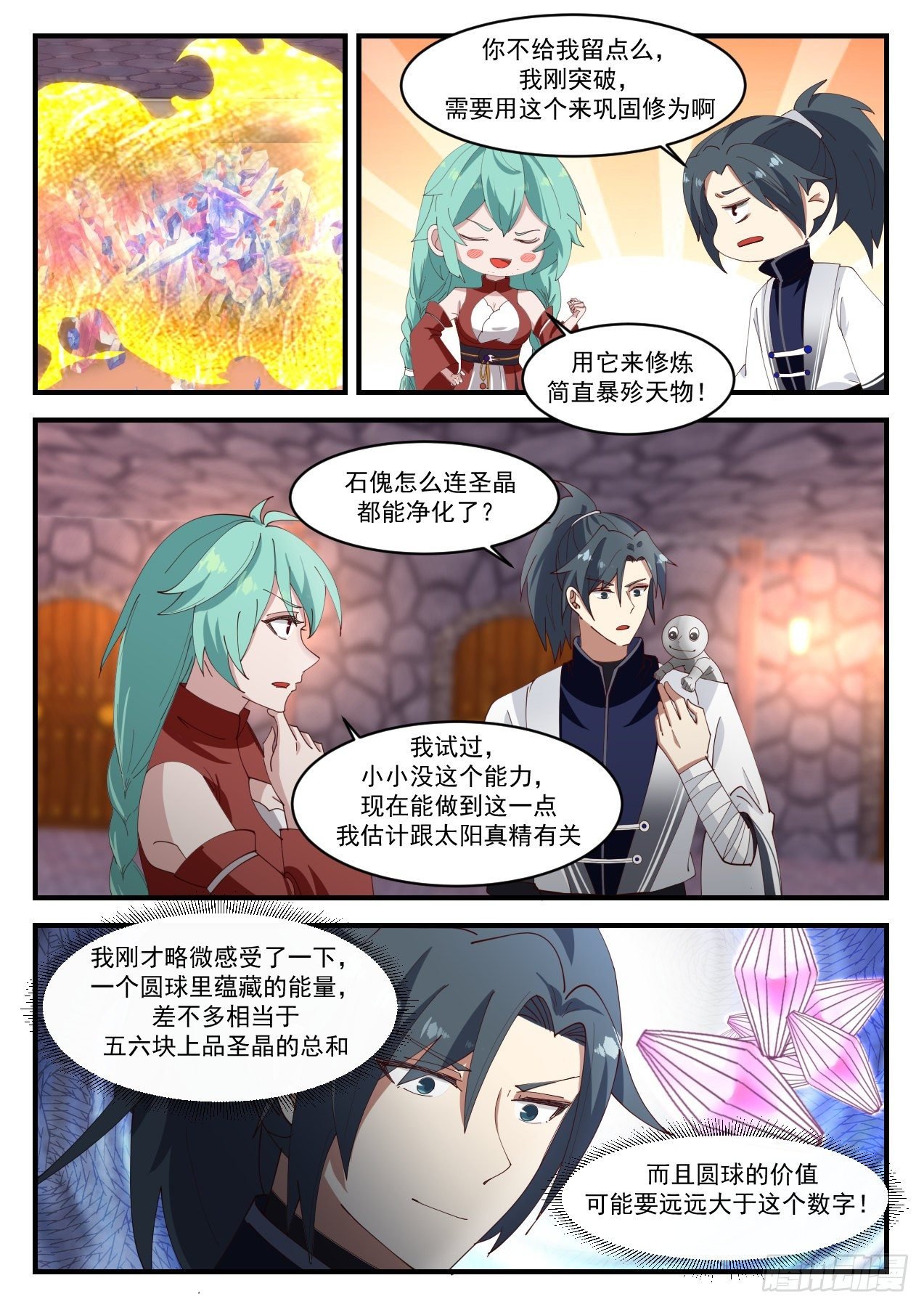 Don't you leave me some, I just broke through,

I need this to consolidate my cultivation.

Using it to practice is simply a treasure!

How could Shi Ni be able to purify even the Holy Crystal?

I tried it, Xiaoxiao didn't have this ability, and now I can do it, I guess it has something to do with the true essence of the sun

I just felt a little bit, the energy contained in a sphere is almost equivalent to the sum of five or six high-grade holy crystals

And the value of the ball may be far greater than this number!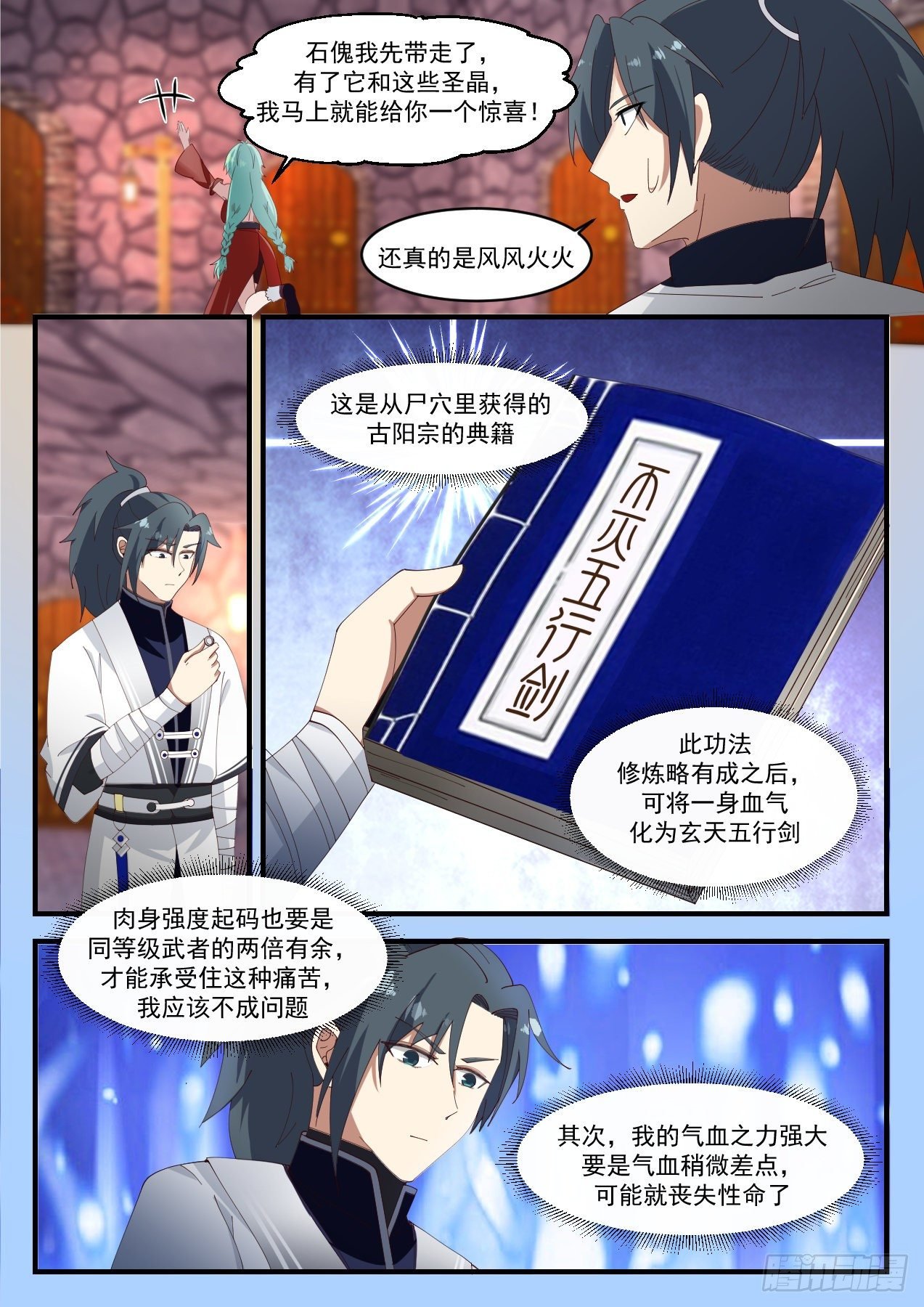 I'll take Shi Ni first. With it and these holy crystals, I'll be able to give you a surprise right away!

It's really hot

This is the ancient Yangzong book obtained from the corpse cave

Not Ash Five Elements Sword

After a little success in this exercise, you can turn your blood into the Xuantian Five Elements Sword

The physical strength must be at least twice that of a martial artist of the same level to withstand this pain. I should not have a problem.

Secondly, my qi and blood power is strong, if the qi and blood are a little bit worse, I may lose my life.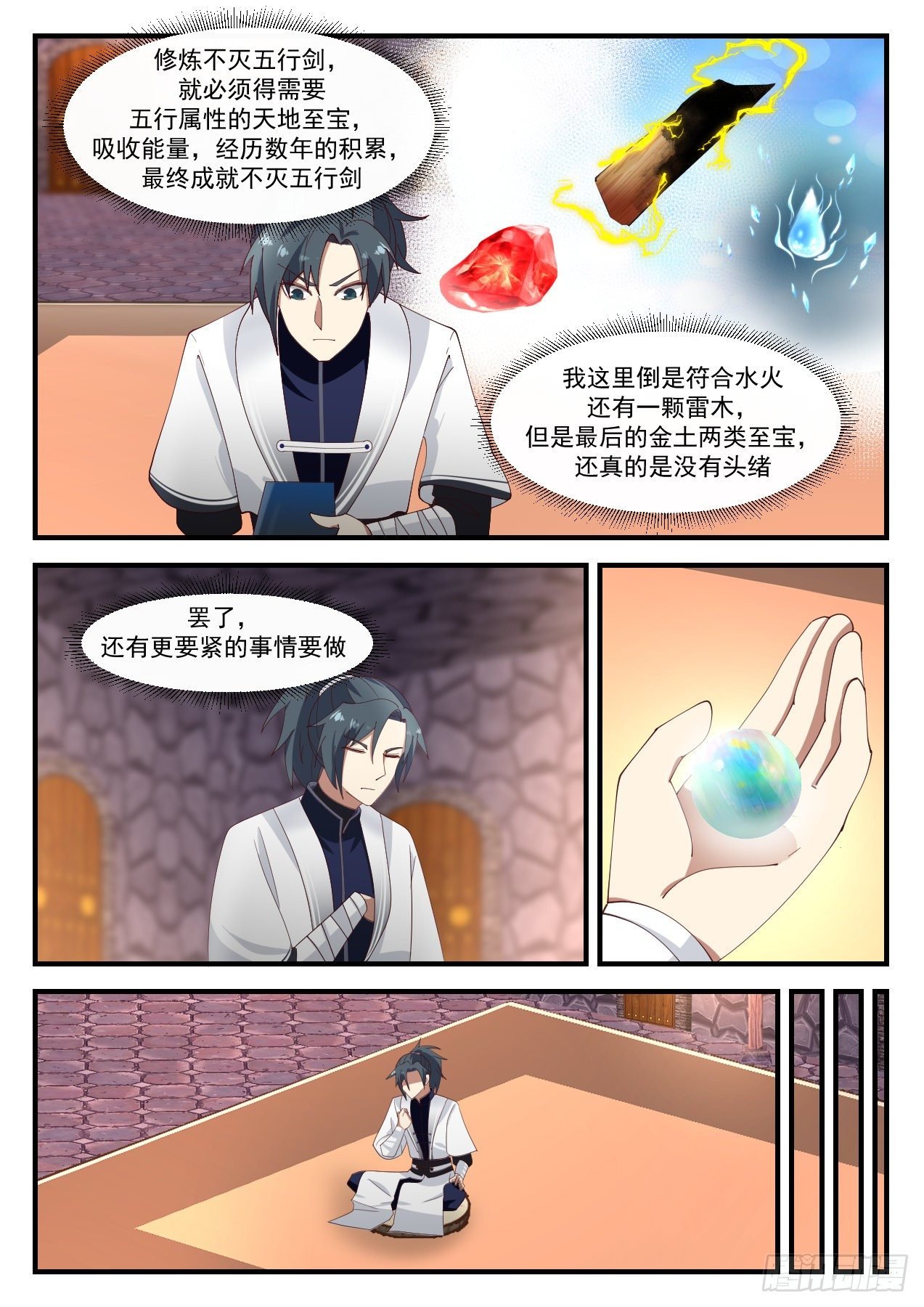 To cultivate the Indestructible Five Elements Sword, one must acquire the Heaven and Earth Treasures that need the attributes of the Five Elements, absorb energy, and after years of accumulation, finally achieve the Indestructible Five Elements Sword

I am in line with water, fire and a thunder wood, but the last two types of treasures, gold and soil, really have no clue.

That's it,

There are more important things to do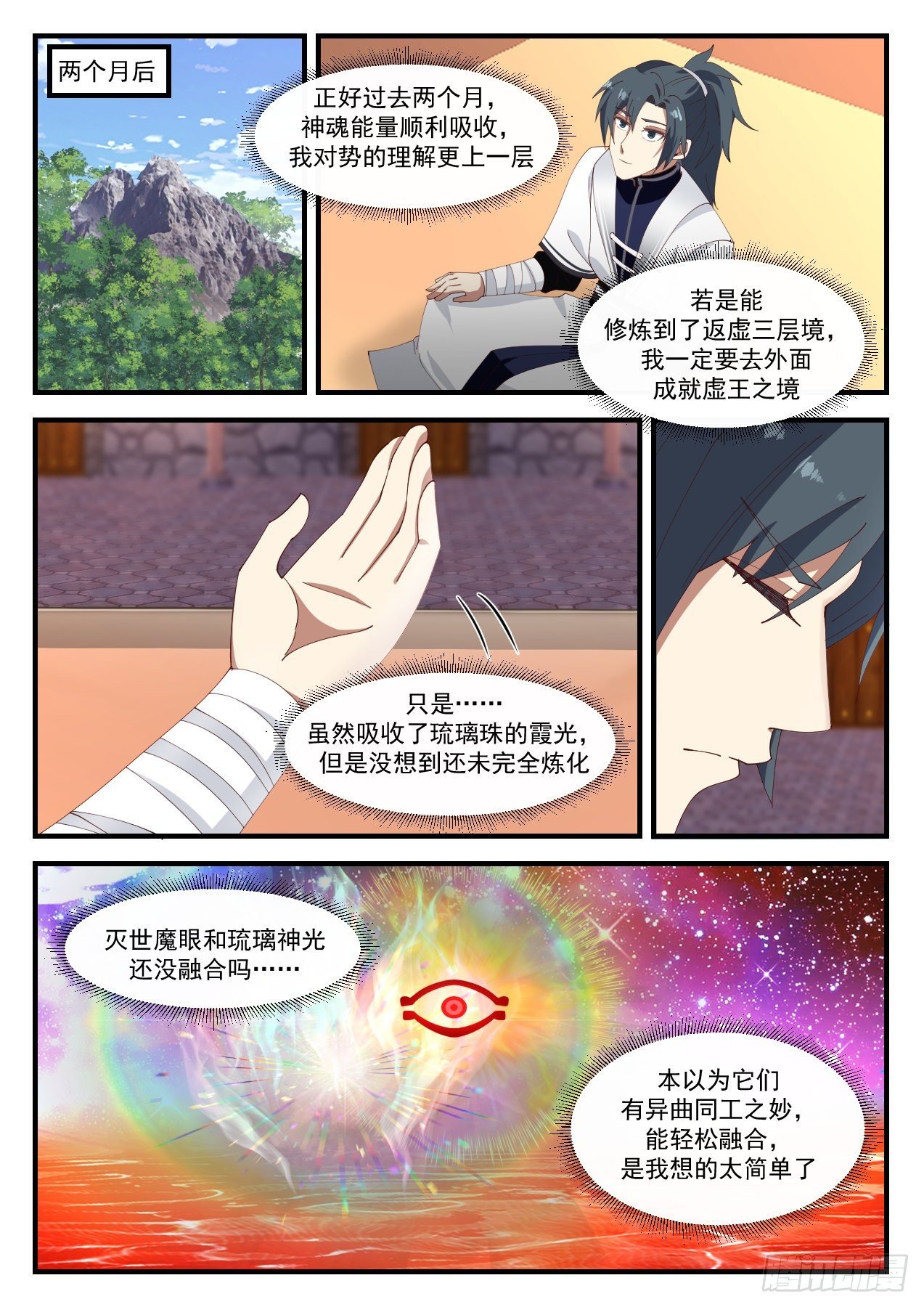 two months later

Exactly in the past two months, the energy of the soul has been absorbed smoothly. My understanding of the situation has improved to a higher level.

If I can, I must go outside to achieve the realm of the virtual king

After cultivating to the third level of Void Return,

only?…..

Although it absorbed the glow of the glazed beads, I didn't expect it to be completely refined.

Haven't the world-destroying eye and the glazed light merged yet…

I thought they had the same purpose and could be easily integrated, but I thought it was too simple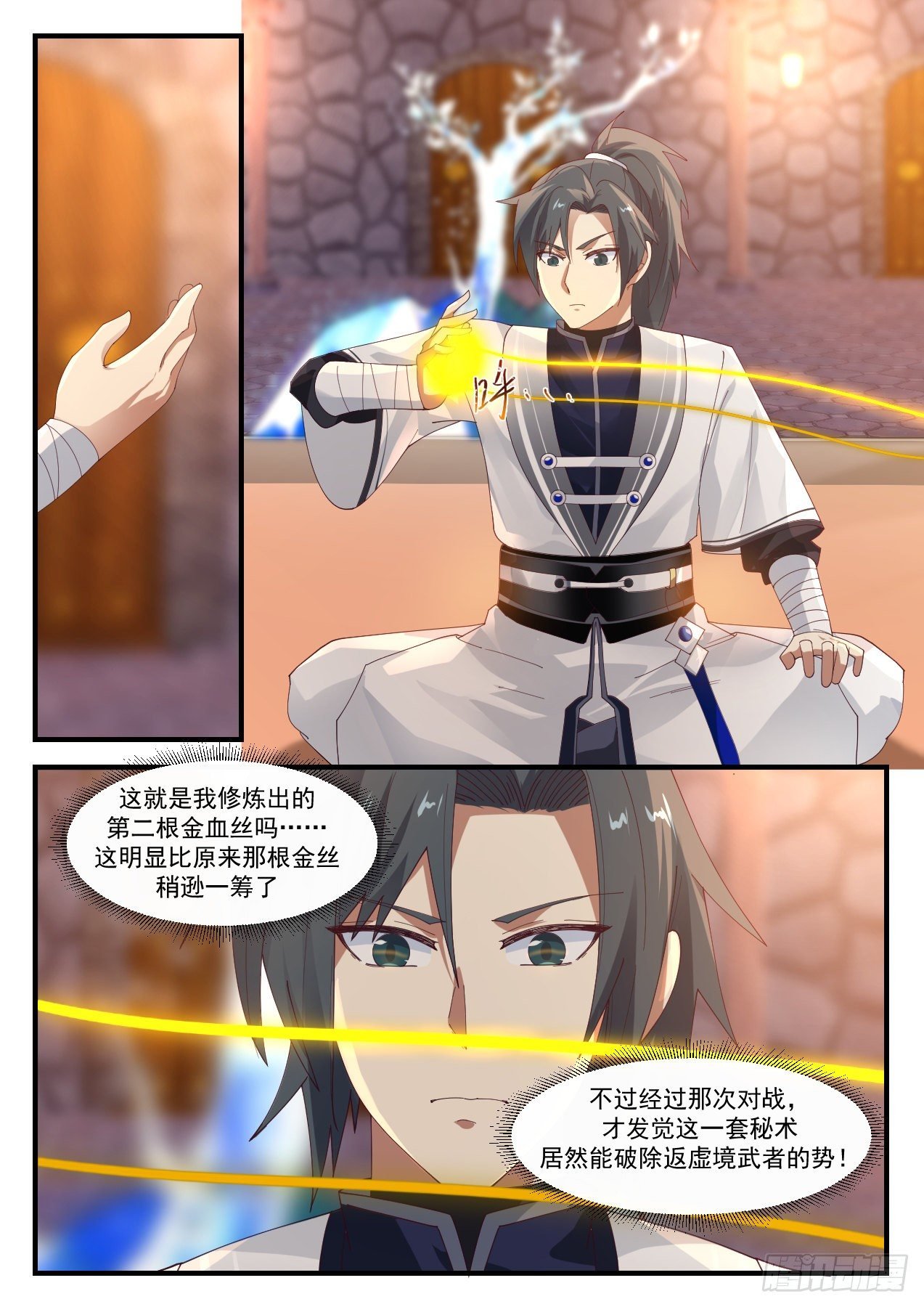 Is this the second golden blood thread I cultivated? This is obviously inferior to the original golden thread

However, after that battle, I found out that this set of secret techniques can actually break the potential of the Void Return Realm martial artist!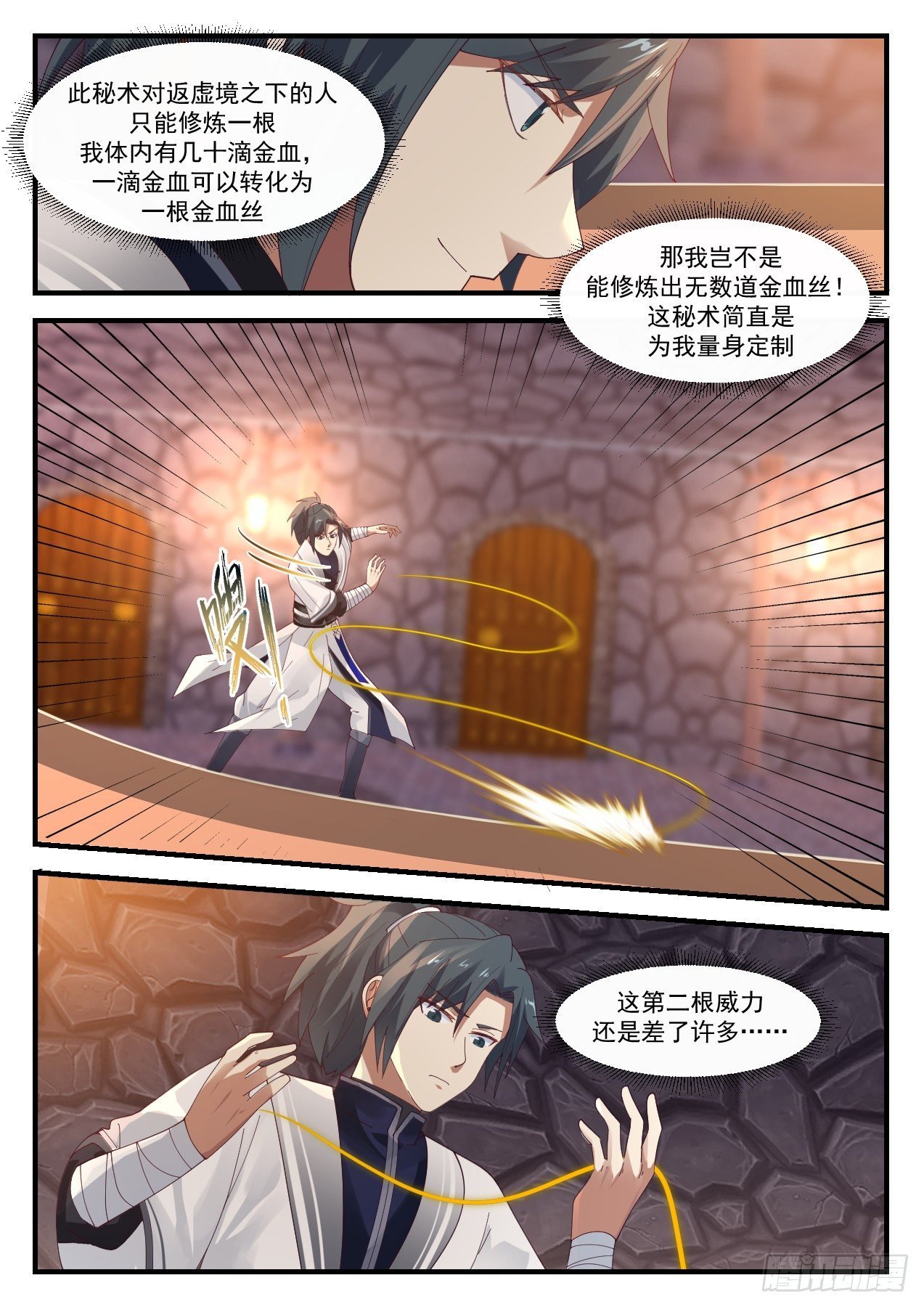 This secret technique can only be practiced by people in the Void Return Realm. I have dozens of drops of golden blood in my body, and a drop of golden blood can be transformed into a golden blood thread.

Then I can cultivate countless golden bloodshots! This secret technique is tailor-made for me

This second power is still much worse.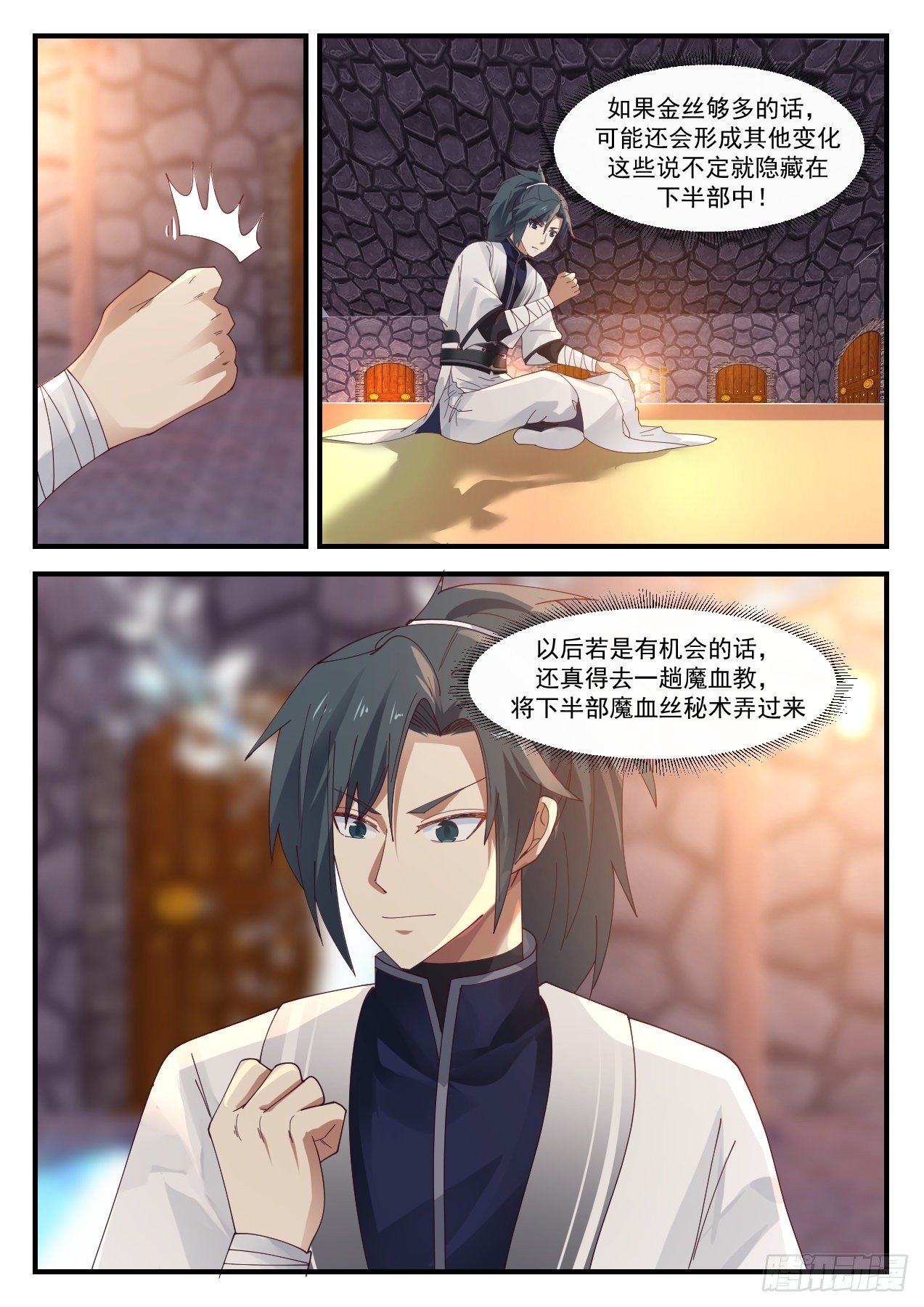 If there are enough gold wires, other changes may be formed. These may be hidden in the lower half!

If there is a chance in the future, I really have to go to the Demon Blood Religion and get the second half of the Demon Blood Thread Secret Technique.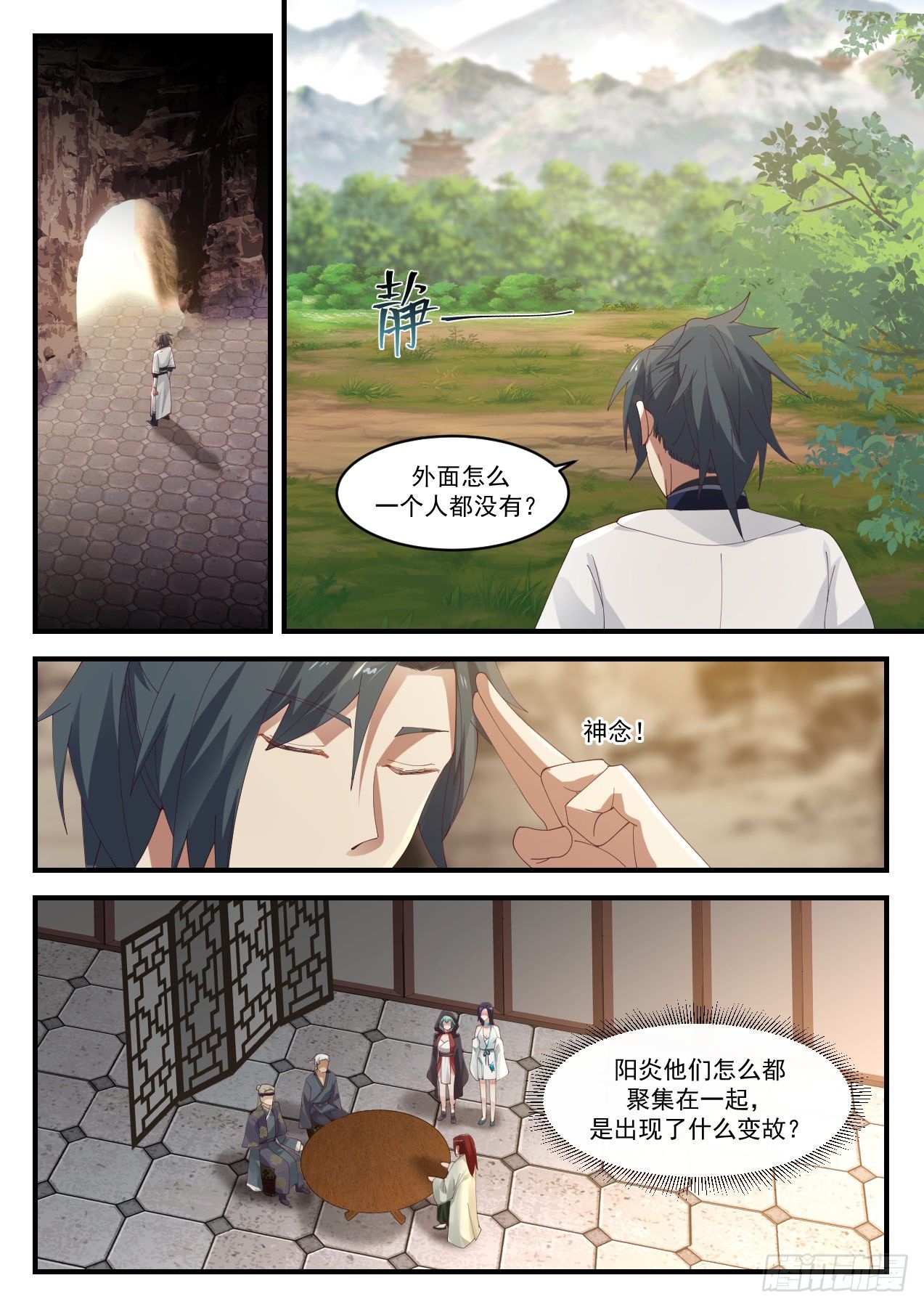 Why is there no one outside?

God thought!

Why did Yang Yan and the others gather together, what happened?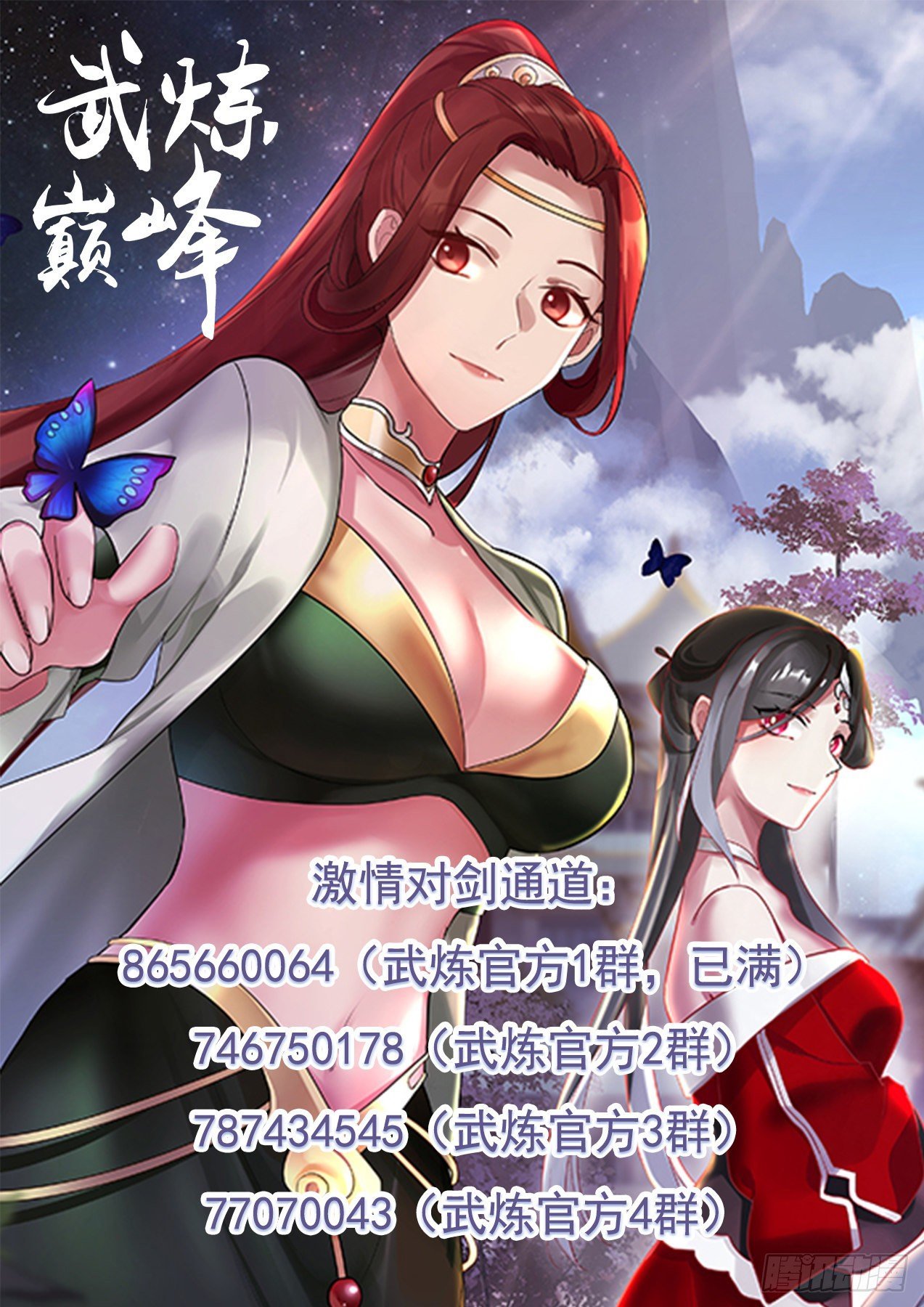 Wu Roast Wanfeng

Passion to Sword Channel:

865660064 (wulian official group 1, full)

746750178 Wulian Official Group 2) 787434545 Wulian Official Group 3) 77070043 (Wulian Official Group 4)