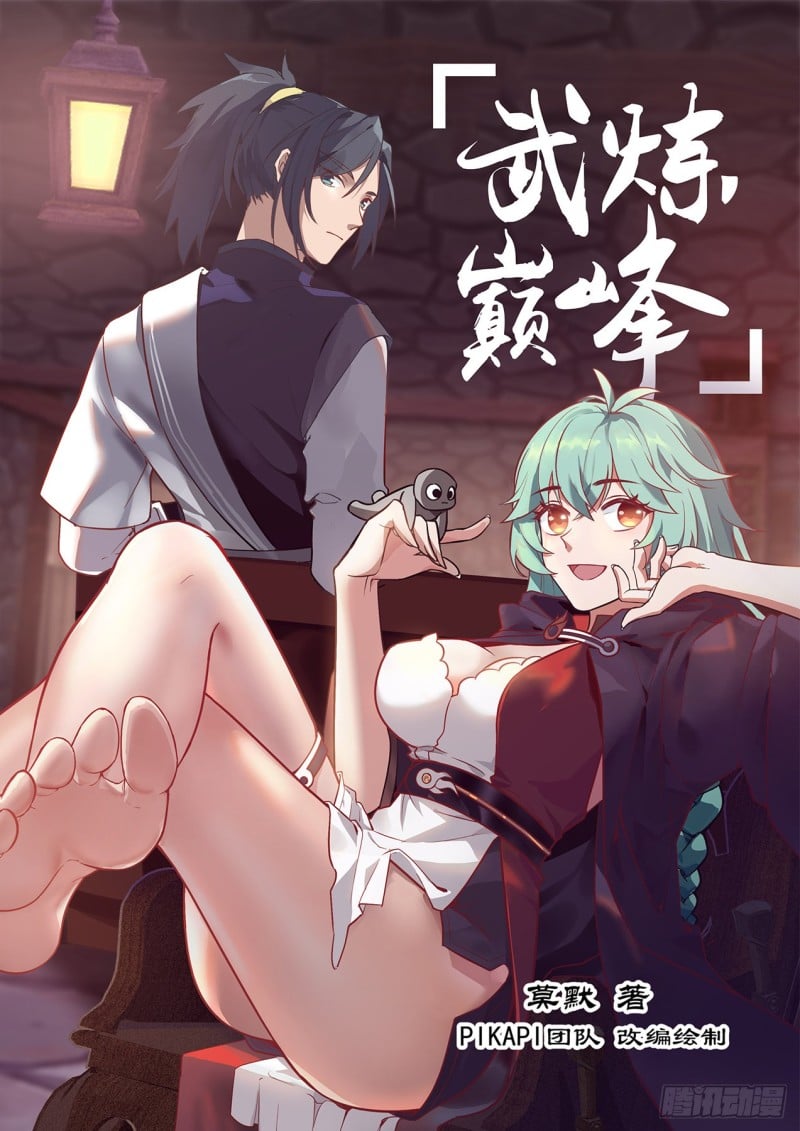 writing

Adapted and drawn by the PIKAPI team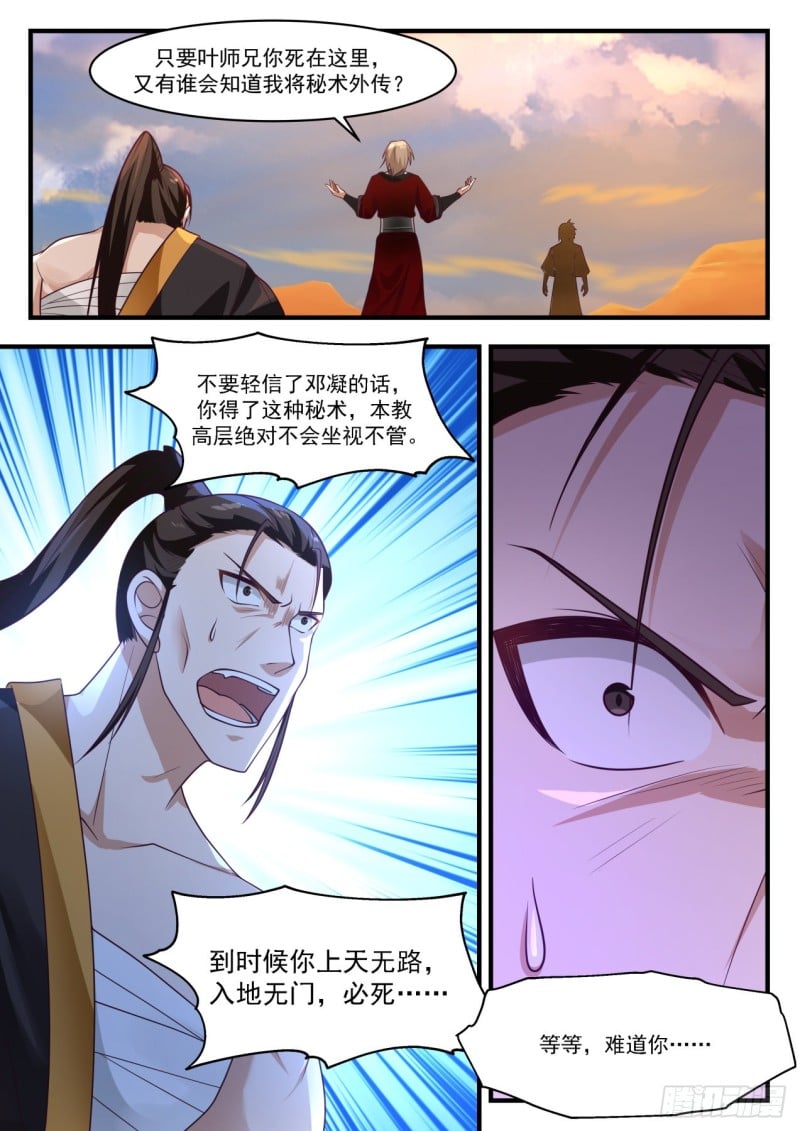 As long as you die here, Senior Brother Ye, who will know that I am spreading the secret technique?

Don't take Deng Ning's words lightly. If you have acquired this kind of secret technique, the senior leaders of this sect will never sit idly by.

At that time, you will have no way to go to the sky, no way to enter the earth, and you will die. …

wait, are you…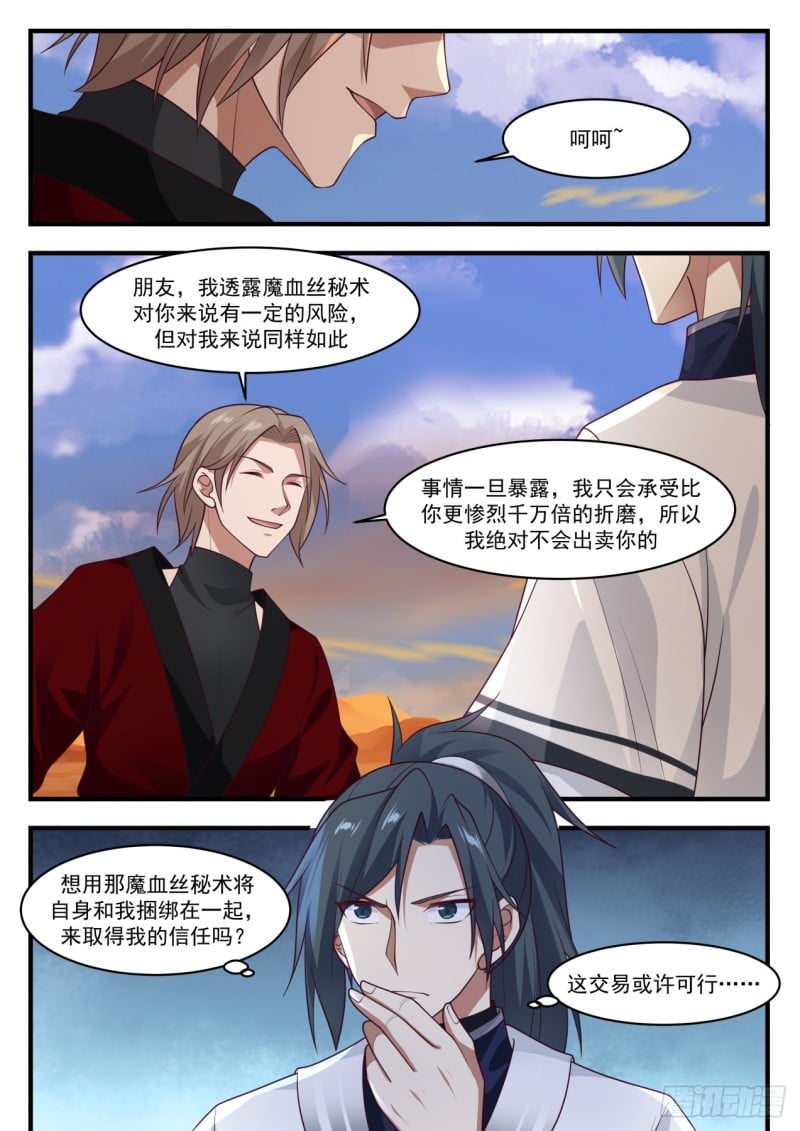 hehe~

Friend, I reveal that the bloodshot arcana is risky for you, but it is also true for me

Once the matter is exposed, I will only suffer thousands of times worse than you, so I will never betray you

Do you want to tie yourself and me together with the magic blood thread secret technique to gain my trust?

This deal might work…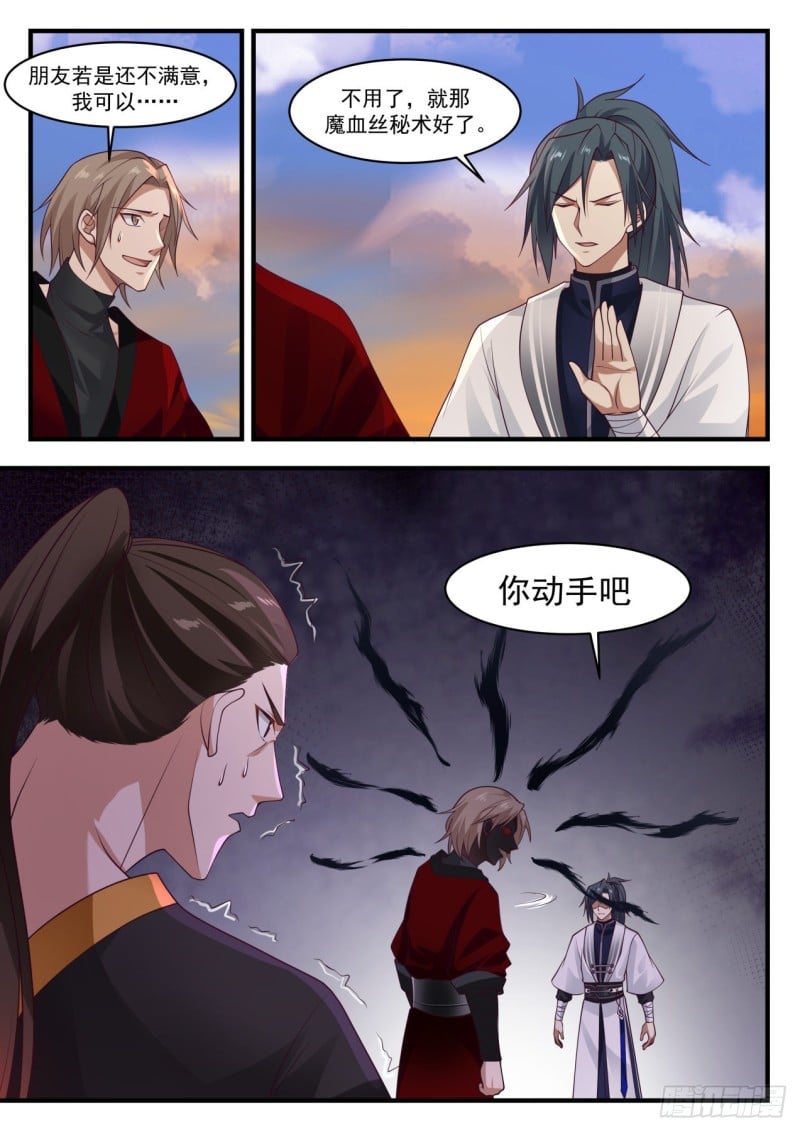 If my friends are not satisfied, I can…

No need, just the magic blood thread secret technique!

do it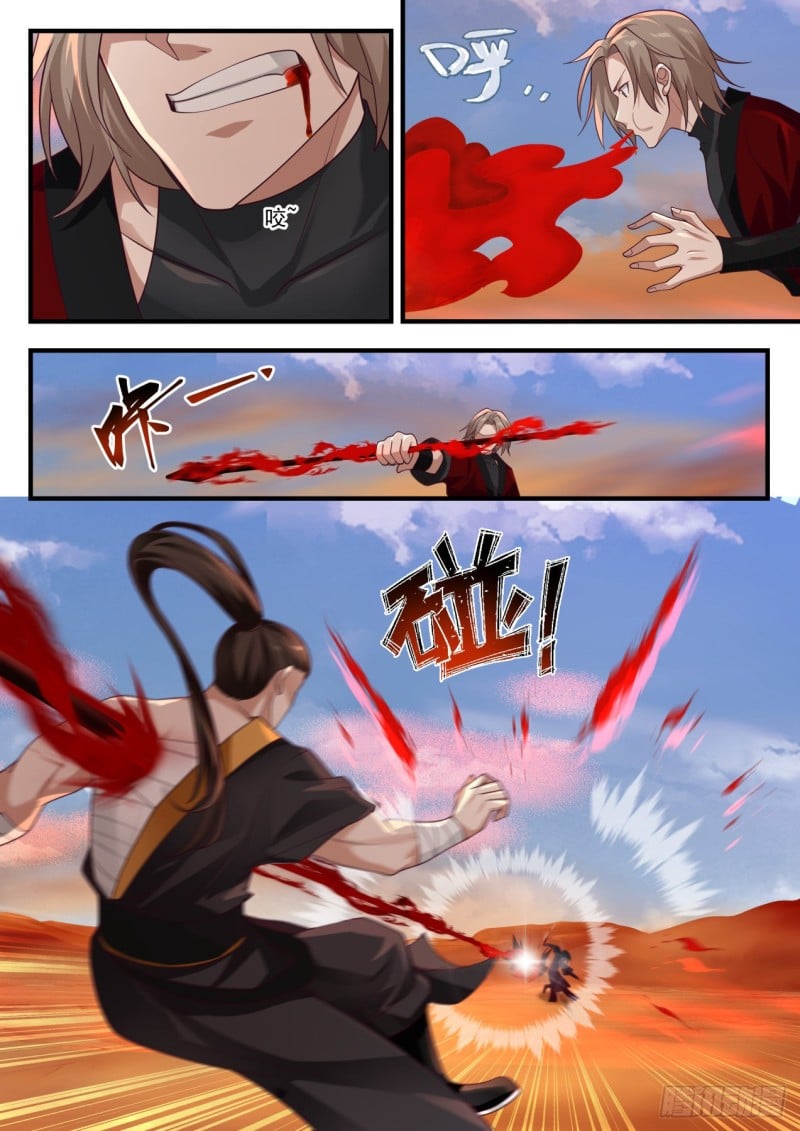 call.

bite

Wan A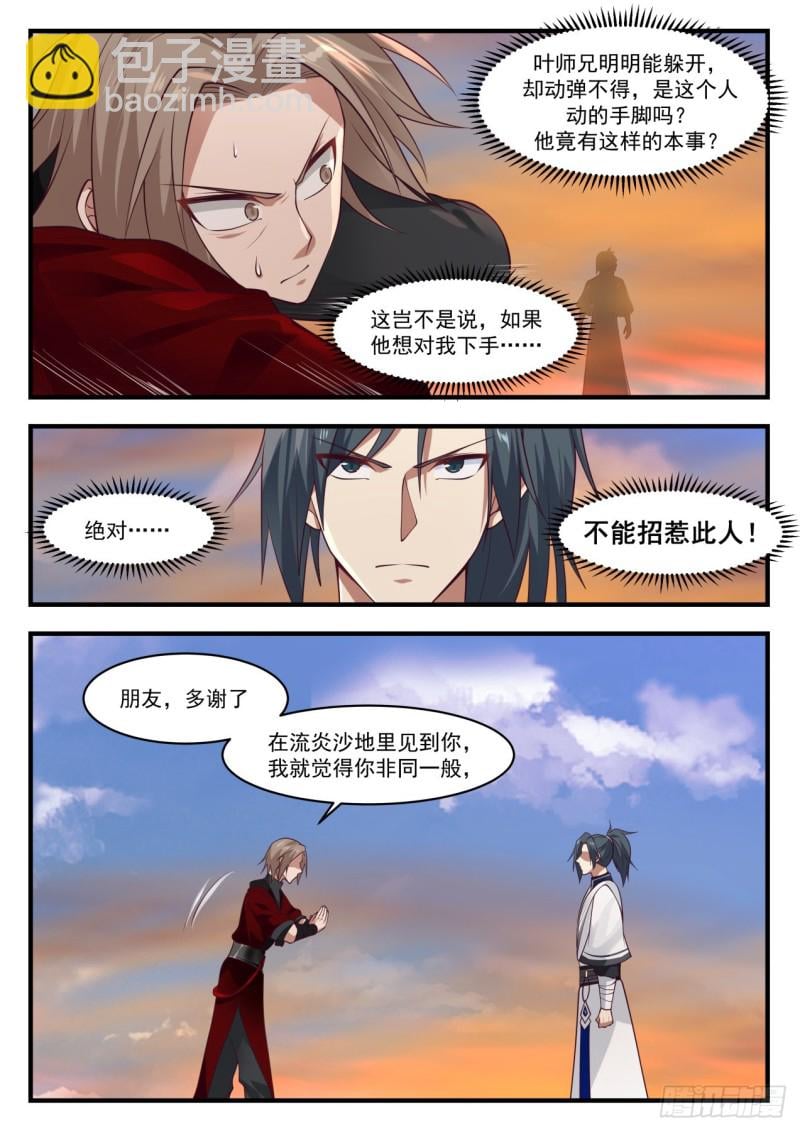 Brother Ye can dodge obviously, but he can't move. Is it this person's hands and feet? Does he have such a skill?

Doesn't this mean that if he wants to attack me…

absolute·…

Don't mess with this person!

thanks friend

See you in the flaming sand! I thought you were extraordinary,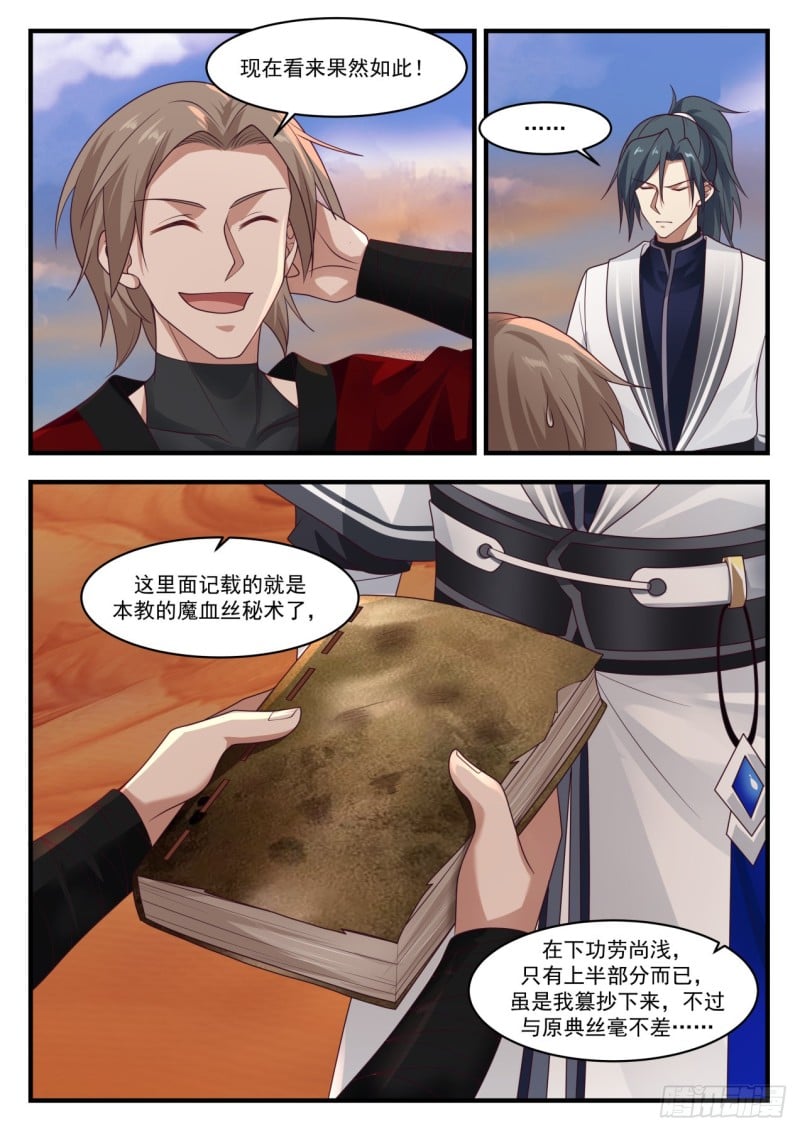 It seems so now!

What is recorded here is the magic blood thread secret technique of this religion.

The credit for the lower part is still shallow, only the upper part is only the upper part. Although I copied it down, it is not different from the original script.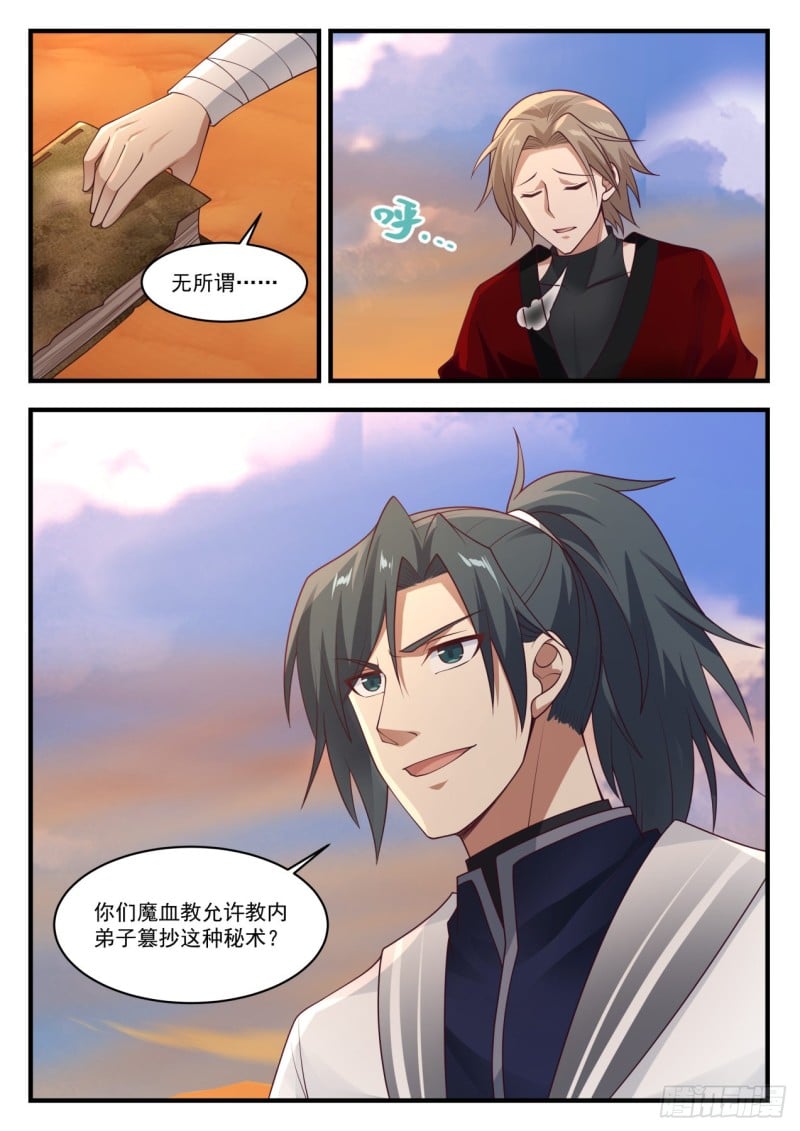 it doesn't matter

Your Demon Blood Religion allows disciples within the sect to usurp this secret technique?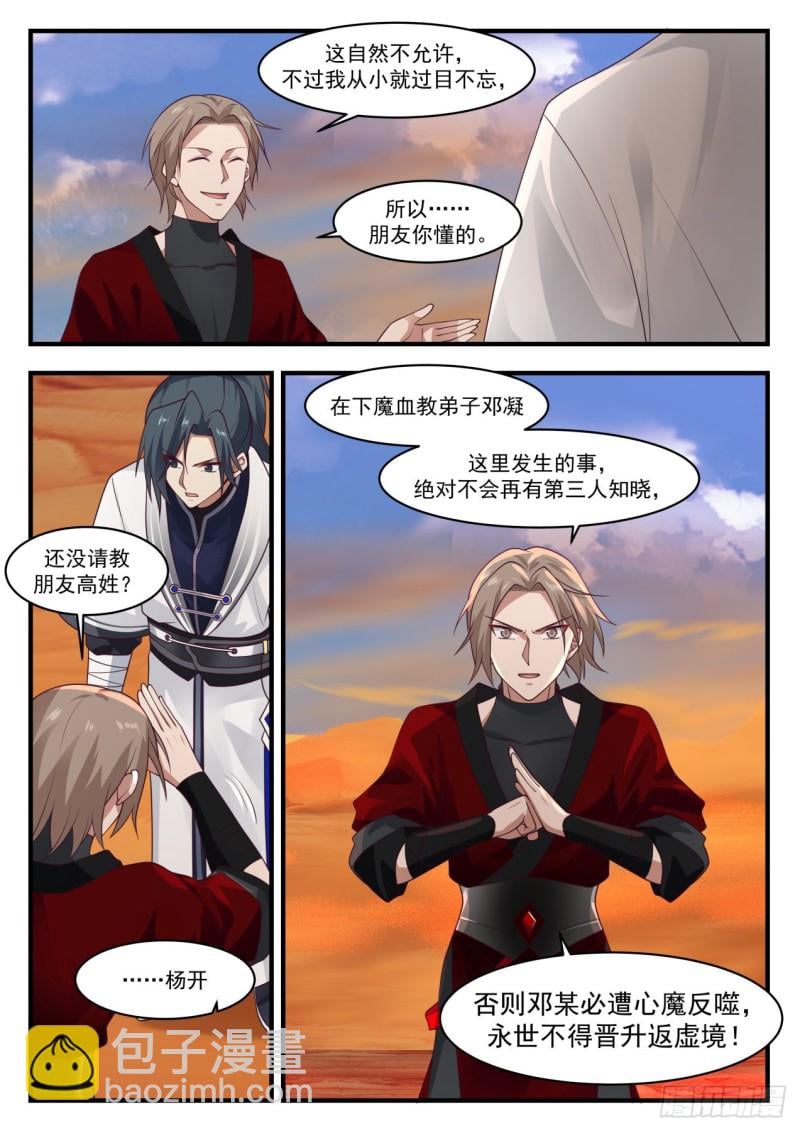 This is naturally not allowed, but I have never forgotten it since I was a child.

So…friend you know.

Under the Demon Blood Sect disciple Deng Ning

What happened here will never be known to a third person

Haven't asked your friend Gao's surname yet?

…Yang Kai

Otherwise, Deng Mou will be attacked by his inner demon and will never be able to return to the Void Realm!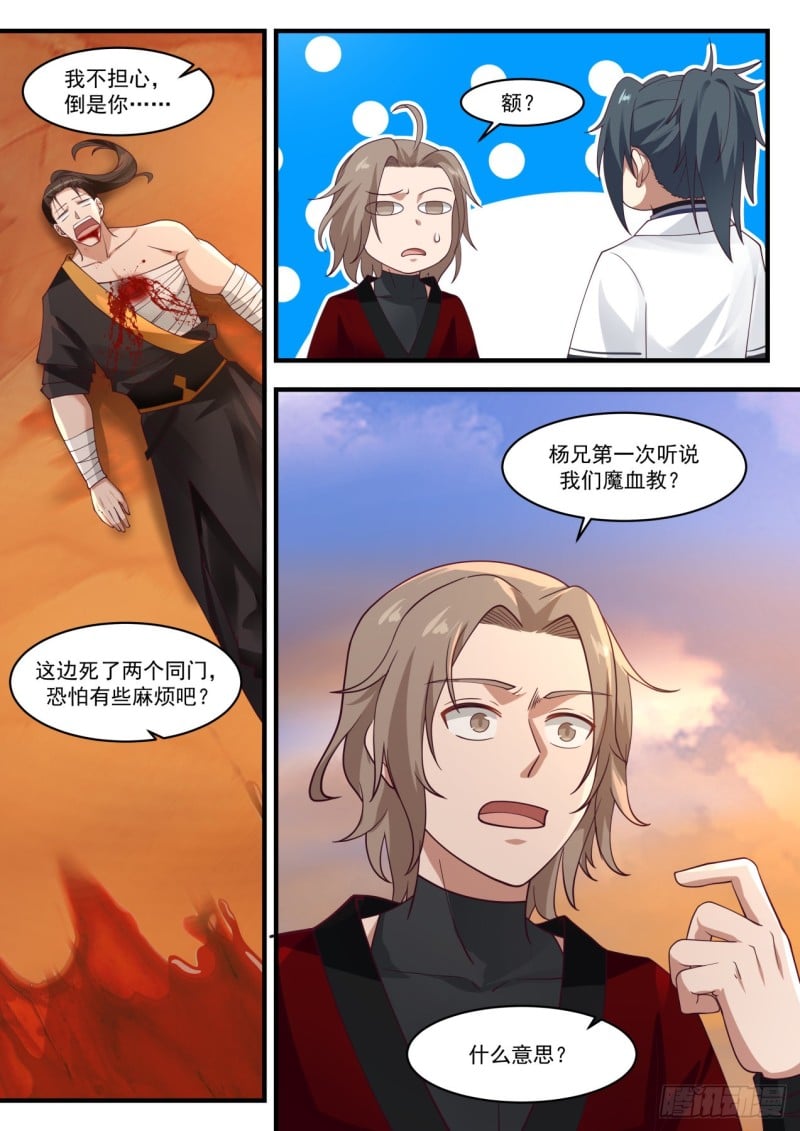 I'm not worried, it's you…

Forehead?

Brother Yang first heard about our Demon Blood Sect?

There are two dead colleagues here, I'm afraid it's a little troublesome, right?

What's the meaning?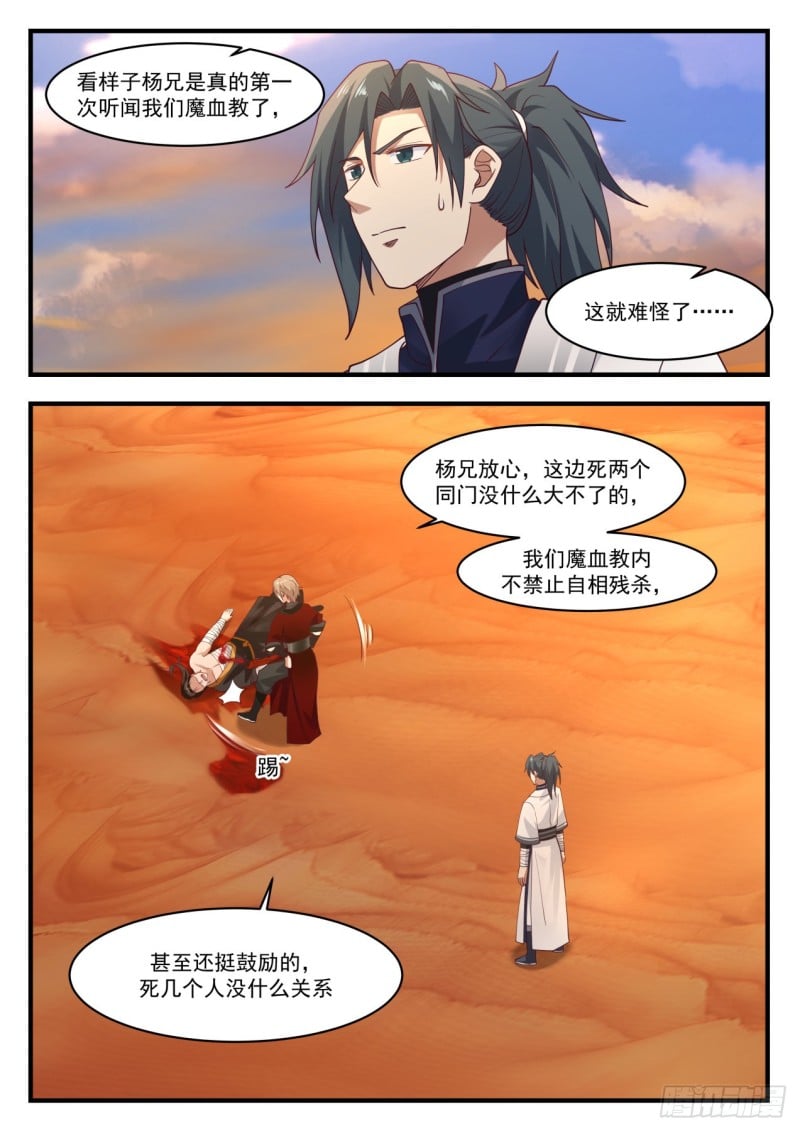 It looks like Brother Yang is really hearing about our Demon Blood Cult for the first time.

It's no wonder….

Brother Yang, don't worry, it's not a big deal to die here. We don't prohibit killing each other in the Demon Blood Religion.

It's even encouraging, it doesn't matter how many people die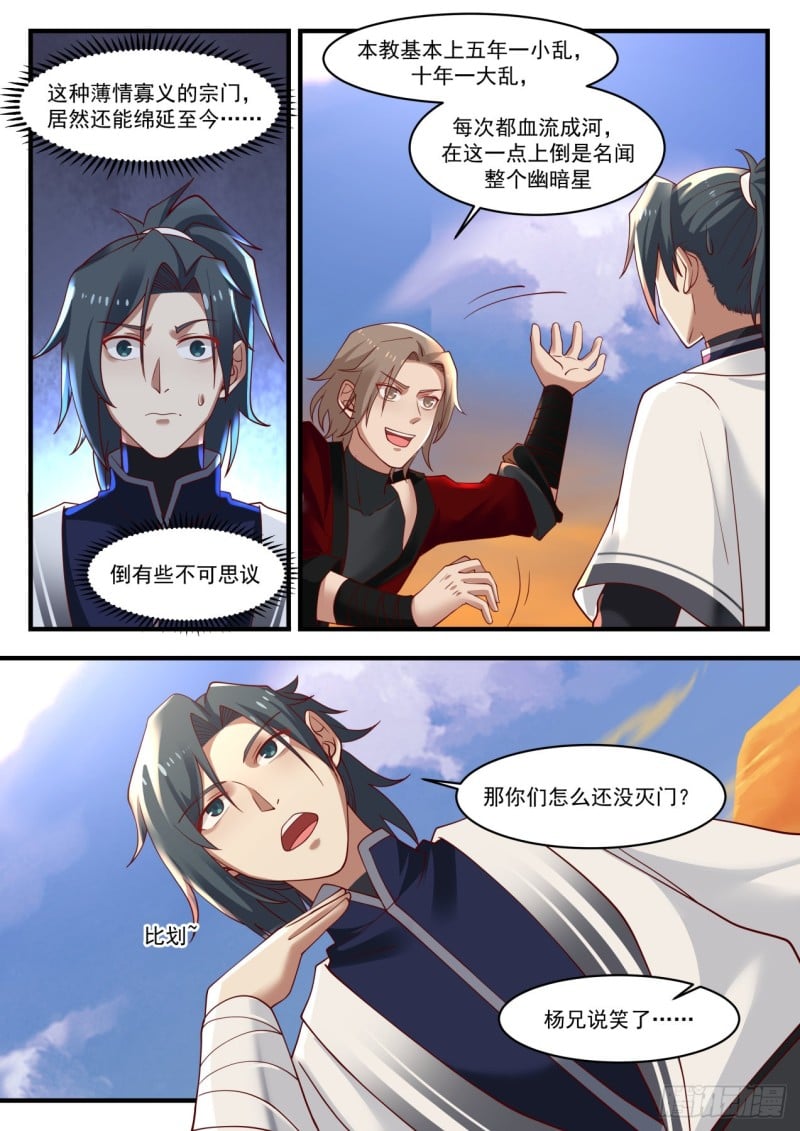 Basically, this religion has a small chaos in five years, and a big chaos in ten years. Every time the blood flows into rivers, it is famous throughout the dark star for this point.

This kind of ruthless sect can still continue to this day.

It's a bit incredible

Then why haven't you been killed yet?

gesture

Brother Yang is joking…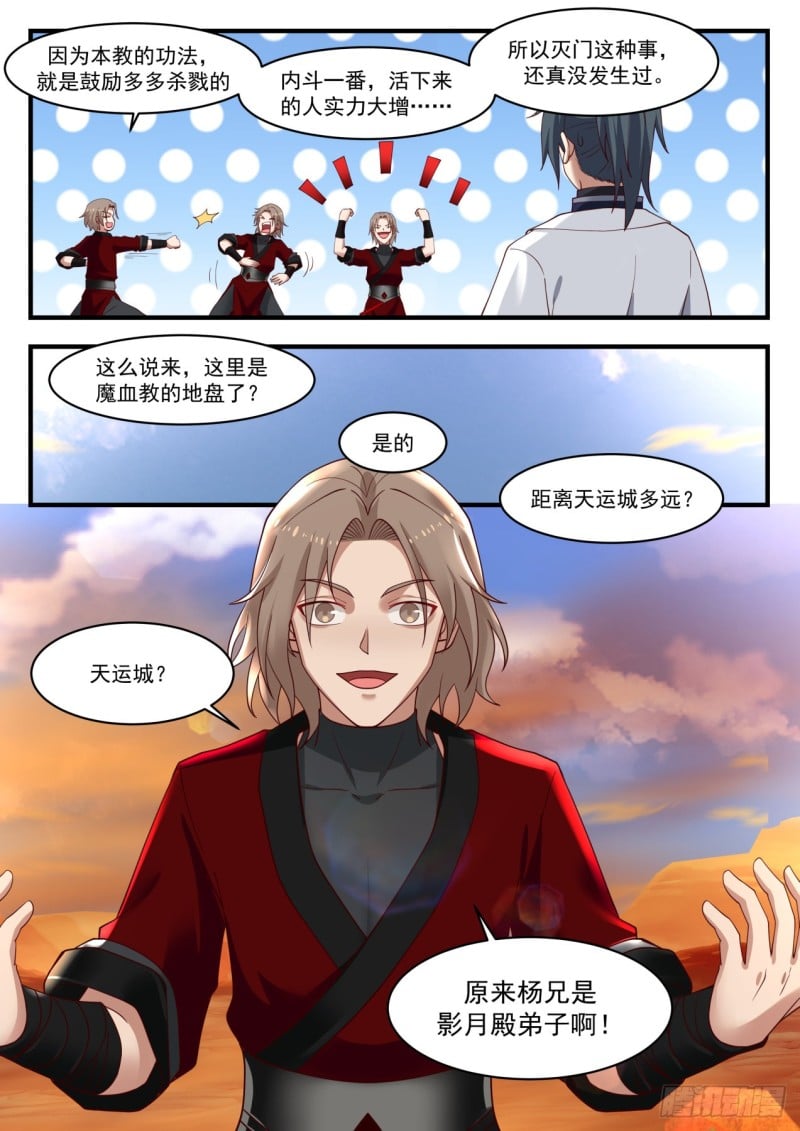 Because the practice of this teaching is to encourage more killings

So this kind of thing has never happened.

Infighting, the strength of those who survived greatly increased+

So, this is the Demon Blood Sect's territory?

Yes

How far is it from Tianyun City?

Sky Fortune City?

It turns out that Brother Yang is a disciple of Shadow Moon Palace!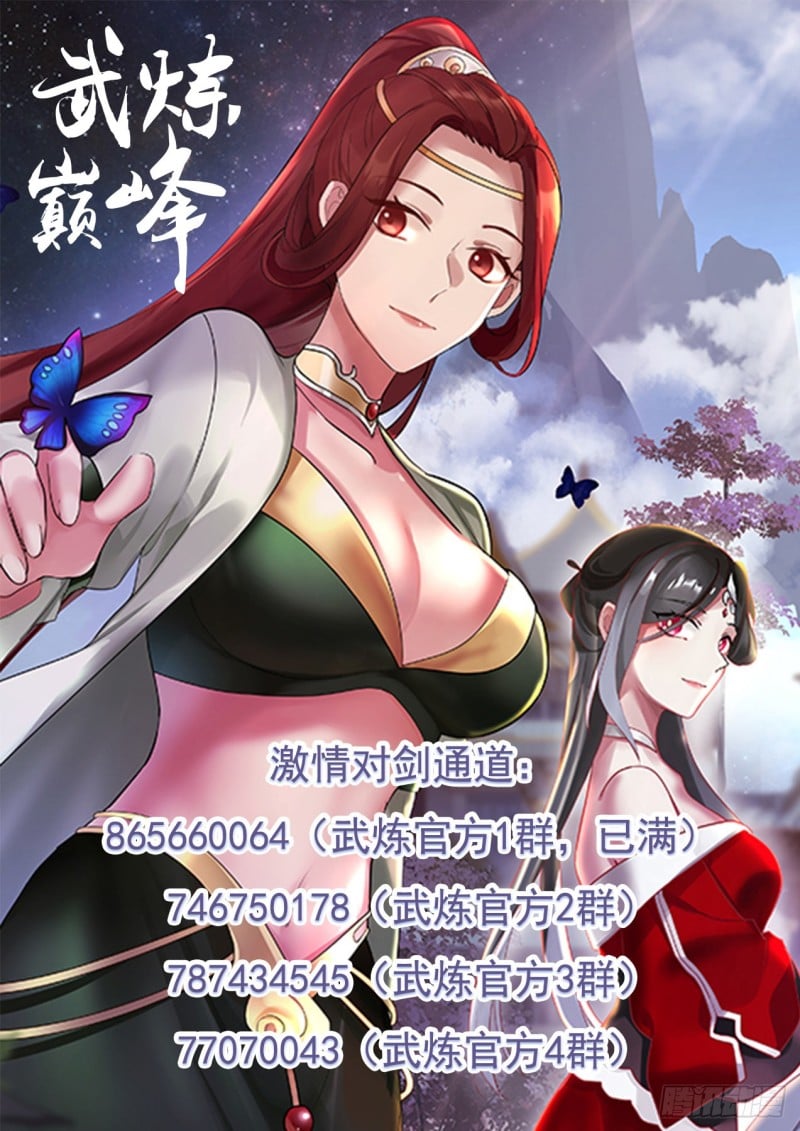 Wuyao Binfeng

Passion to Sword Channel:

865660064 (Wu Lian Official Group 1, full) 746750178 Wu Lian Official Group 2) 787434545 Wu Lian Official Group 3) 77070043 (

(Wu Lian Official Group 4)