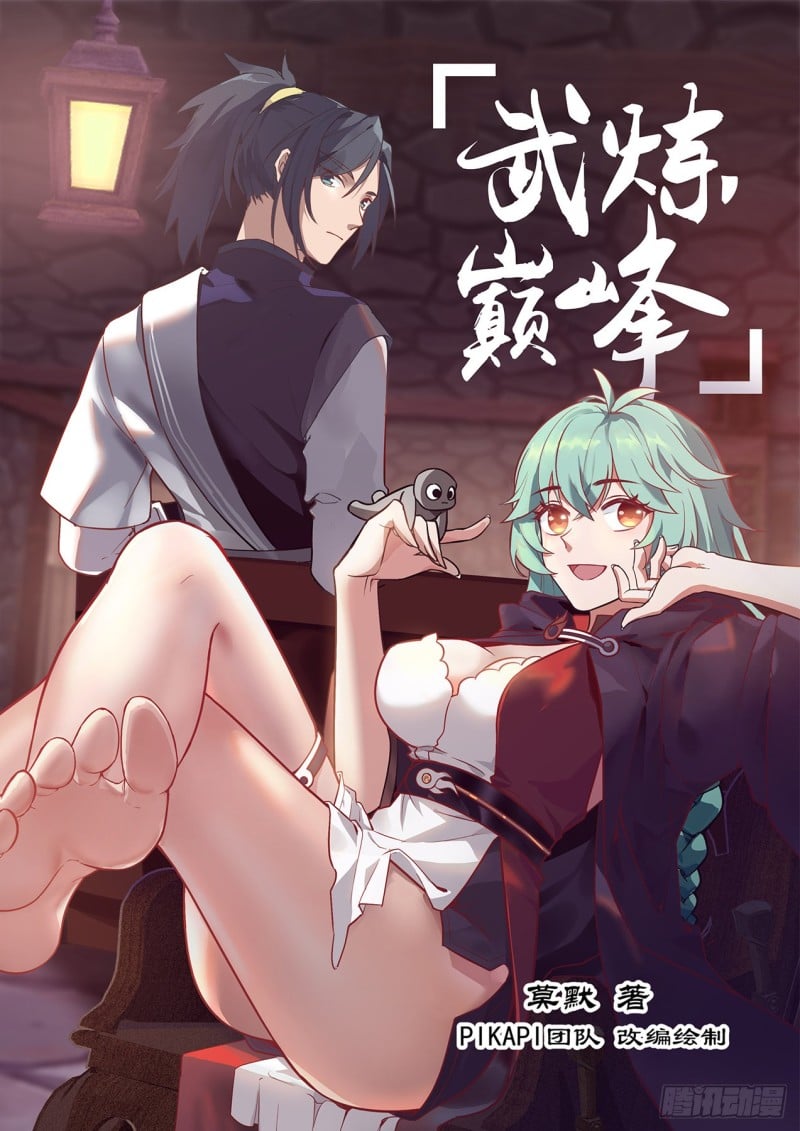 writing

Adapted and drawn by the PIKAPI team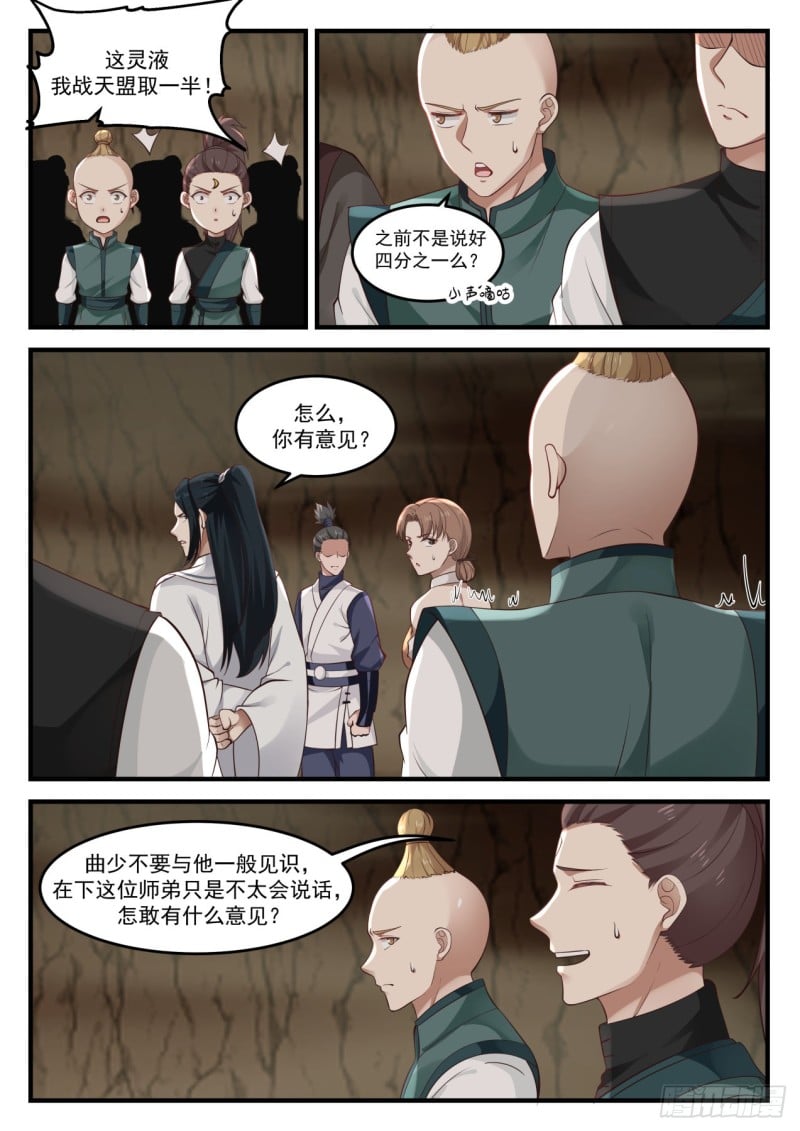 I will take half of this spiritual liquid from the Battle Heaven Alliance!

Didn't I say a quarter before? muttering

What, do you have an opinion?

Young Master Qu should not have the same knowledge as him, this junior brother is not very good at speaking, how dare he have any opinions?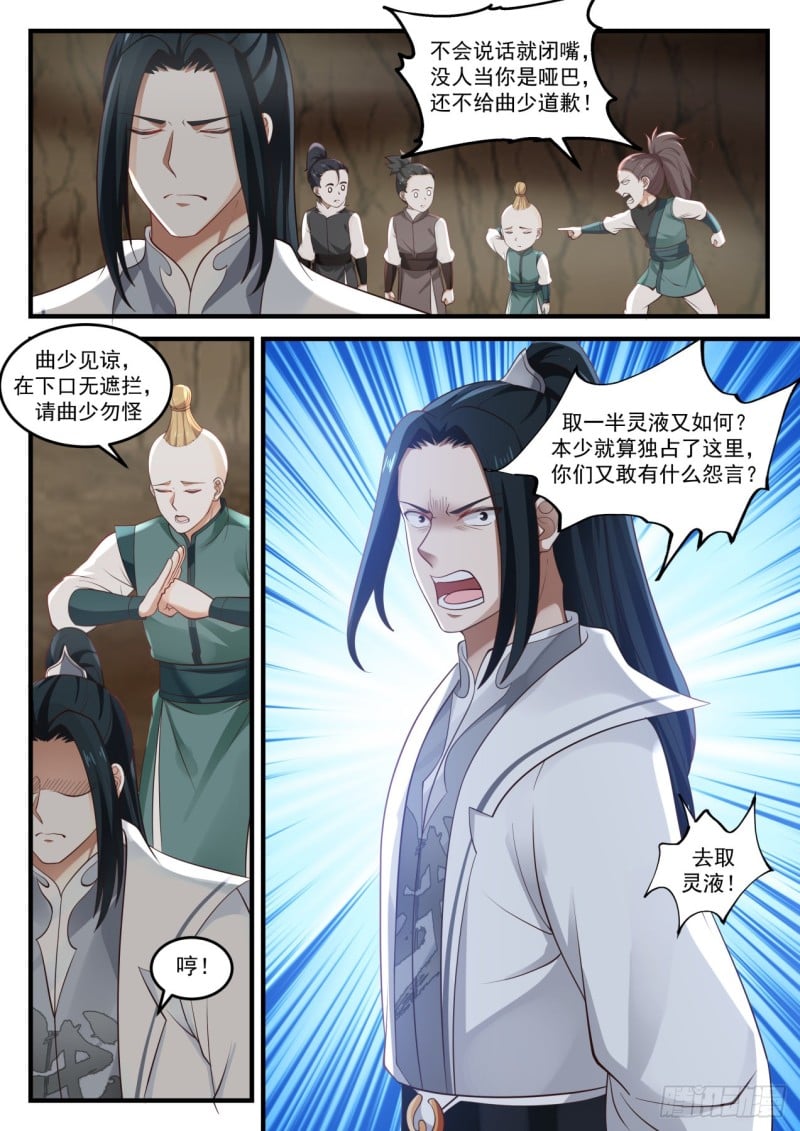 Shut up if you can't speak, no one will treat you as a mute, and you won't apologize to Young Master Qu!

Qu Shao forgive me, please don't blame Qu Shao

How about taking half of the elixir? Even if this young master has monopolized this place, what do you dare to say?

Go get the elixir!

snort!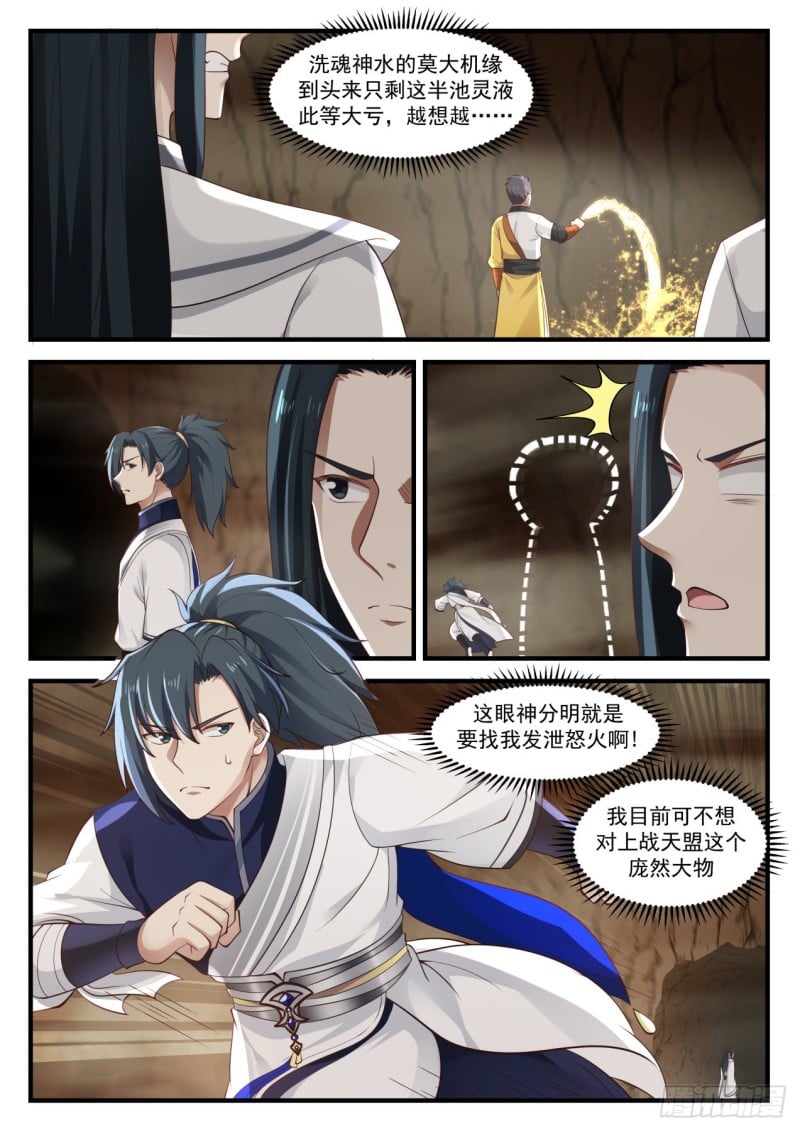 The great chance of washing the soul and the divine water turned out to be such a big loss as this half pool of spiritual liquid, the more you think about it? . .

These eyes are clearly looking for me to vent their anger!

I don't want to face the behemoth of Zhantianmeng at the moment.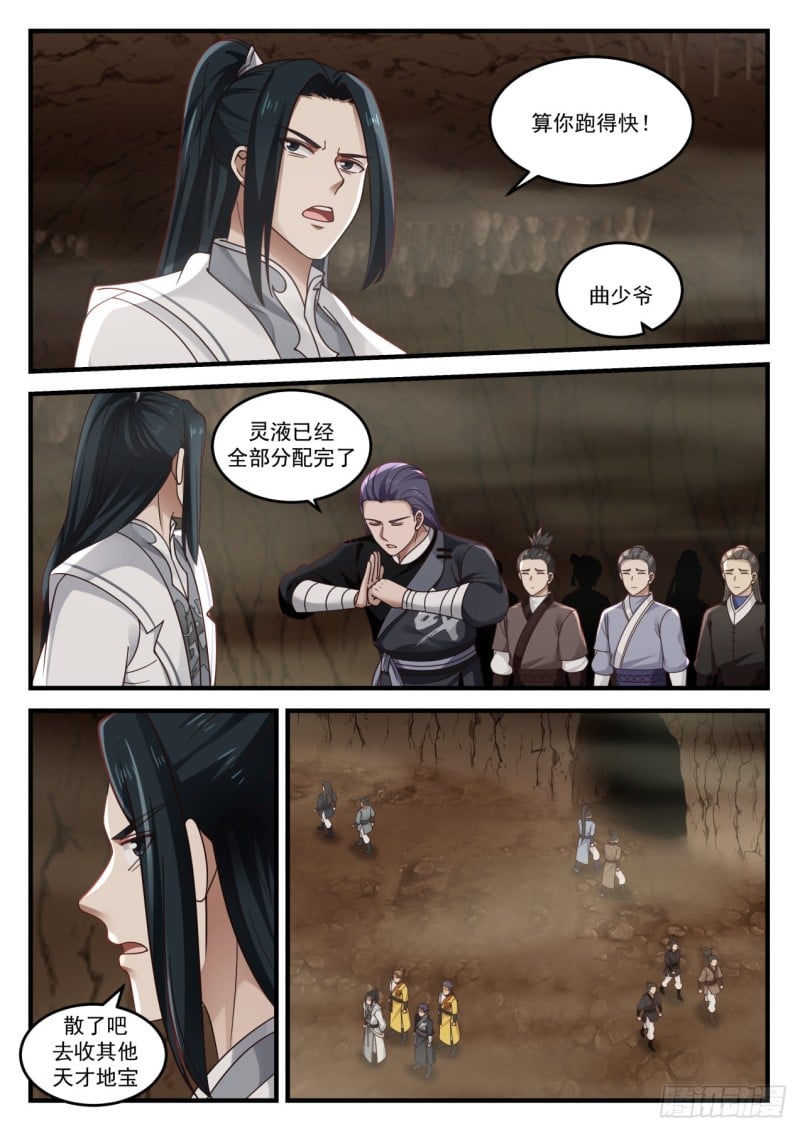 Count you running fast!

Master Qu

The elixir has all been dispensed

Let's go and collect other genius treasures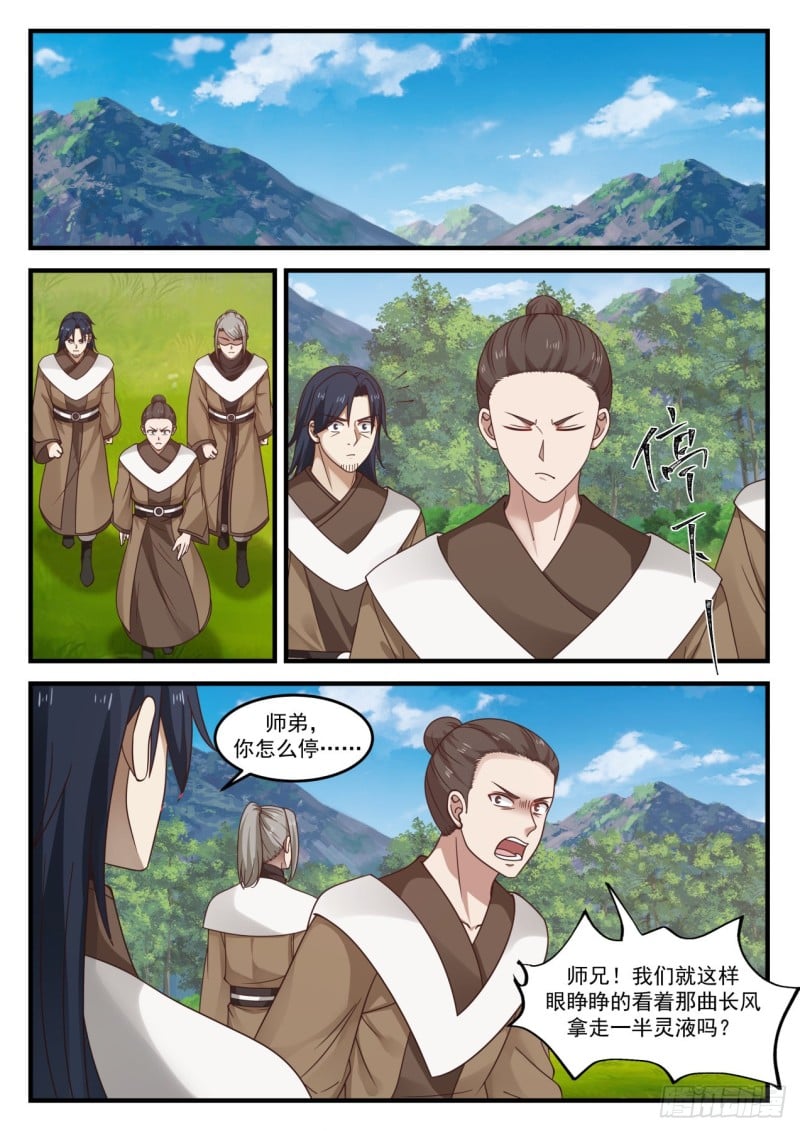 Brother, why do you stop

Brother! Are we just watching that song Changfeng take away half of the spiritual liquid?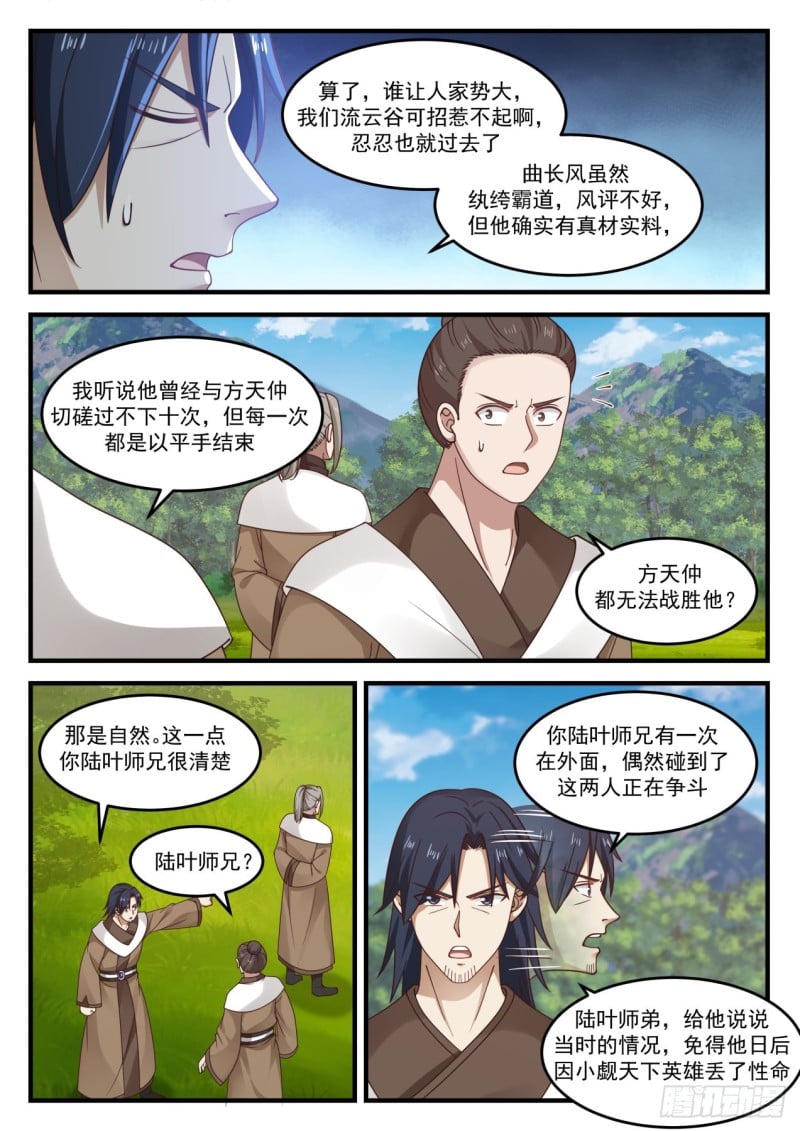 Forget it, whoever makes the family powerful, we Liuyungu can't afford to provoke it, and the forbearance will pass.

Although Qu Changfeng is domineering and has a bad reputation, he does have real materials.

I heard that he had cut with Fang Tianzhong no less than ten times, but each time it ended in a draw

Fang Tianzhong can't defeat him?

That is natural. Brother Lu Ye is very clear about this.

Your brother Lu Ye was outside once, and happened to meet these two people who were fighting.

Brother Lu Ye?

Junior Brother Lu Ye, tell him about the situation at that time, lest he lose his life because of a hero in the world in the future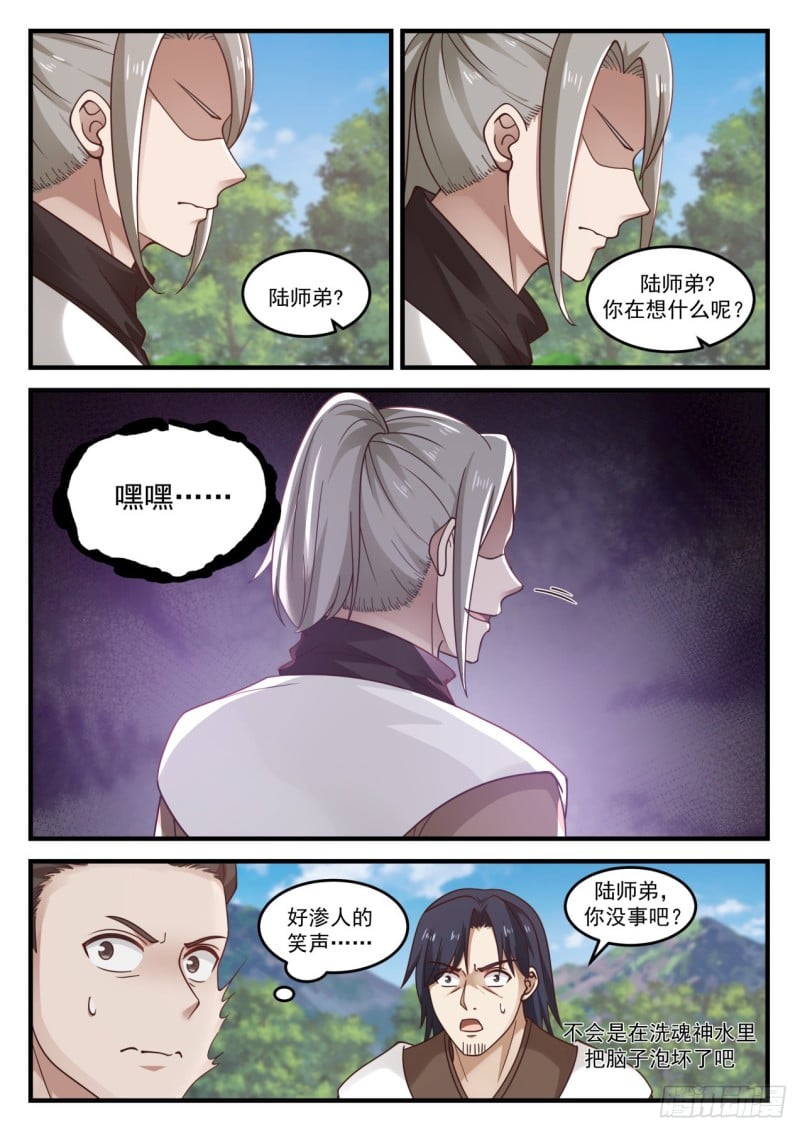 Junior Brother Lu? what are you thinking about?

Junior Brother Lu?

hey-hey··

Junior Brother Lu, are you alright?

So oozing laughter….

Bubble your brain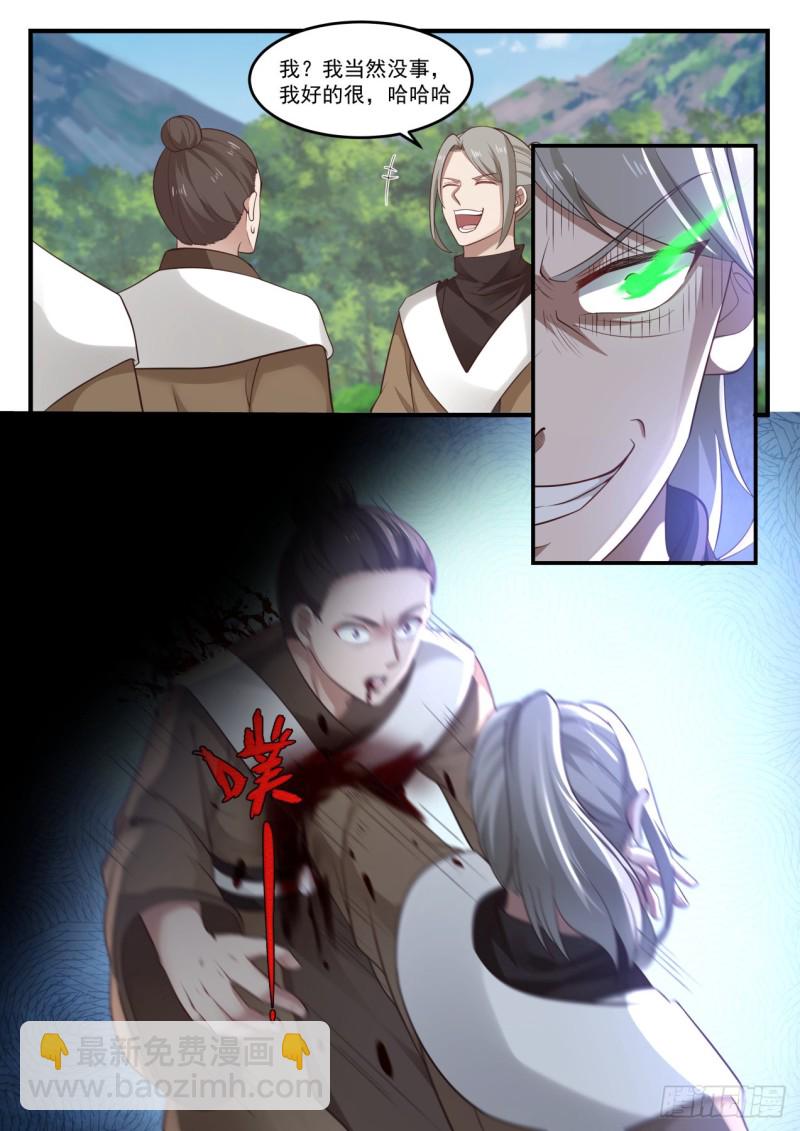 I? Of course I'm fine, I'm fine, hahaha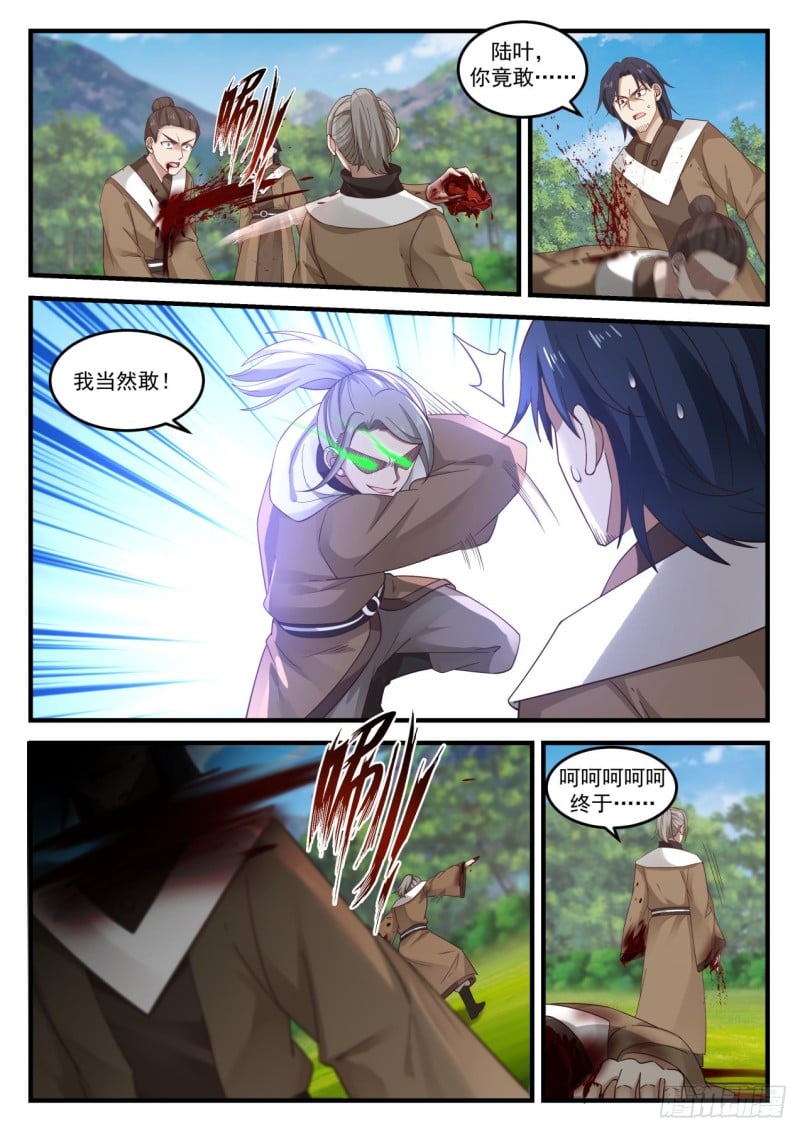 Lu Ye, how dare you? . .

Of course I dare!

Ha ha ha ha ha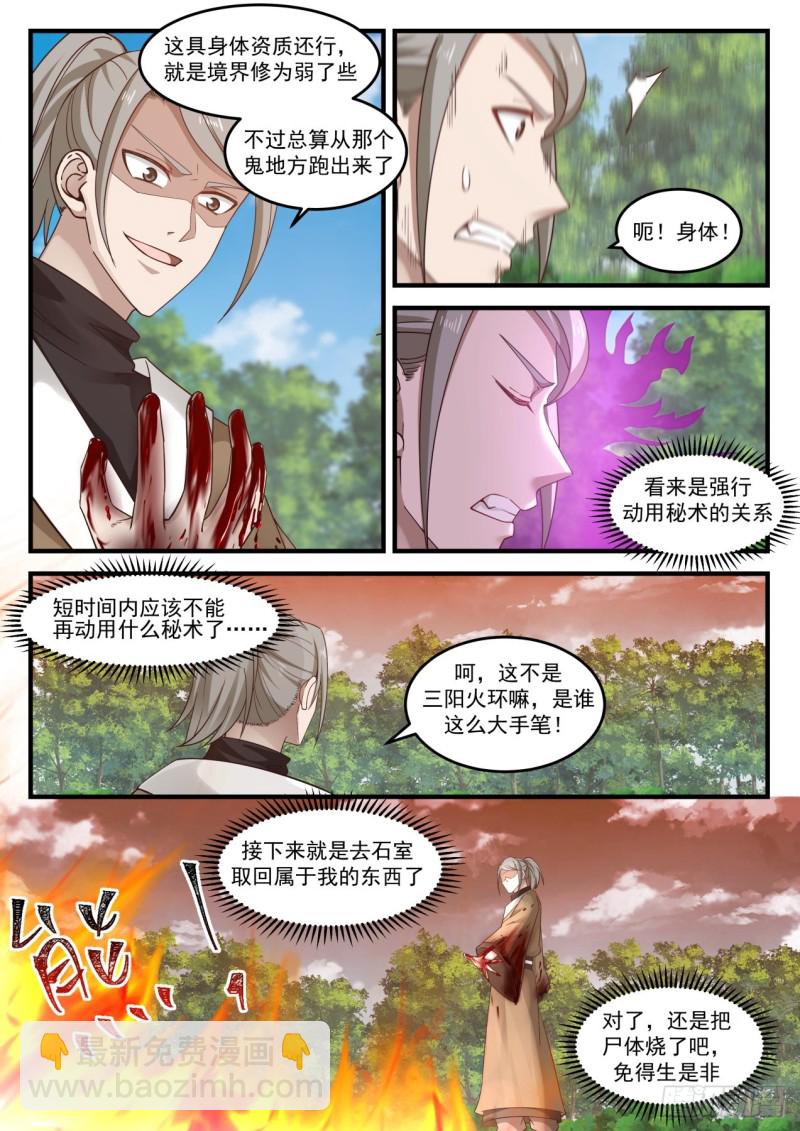 This physical aptitude is okay, but the realm cultivation base is weaker, but it finally escaped from that ghost place.

Woolen cloth! Body!

It seems to be the relationship between the strong action and the use of secret techniques

I shouldn't be able to use any more secret techniques for a short time.

Oh, isn't this Sanyang Fire Ring, who is so generous!

The next step is to go to the stone room to retrieve what belongs to me.

By the way, let's burn the body of the house, so as not to cause trouble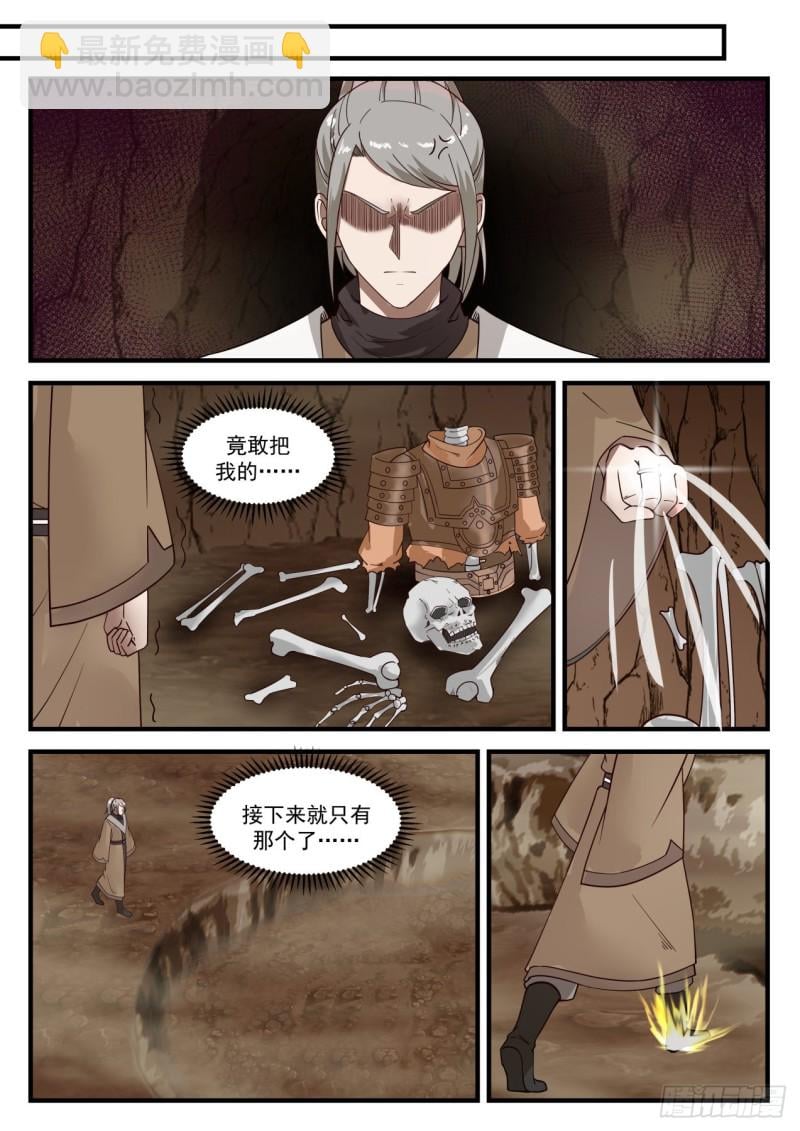 How dare you take my…

There's only that one…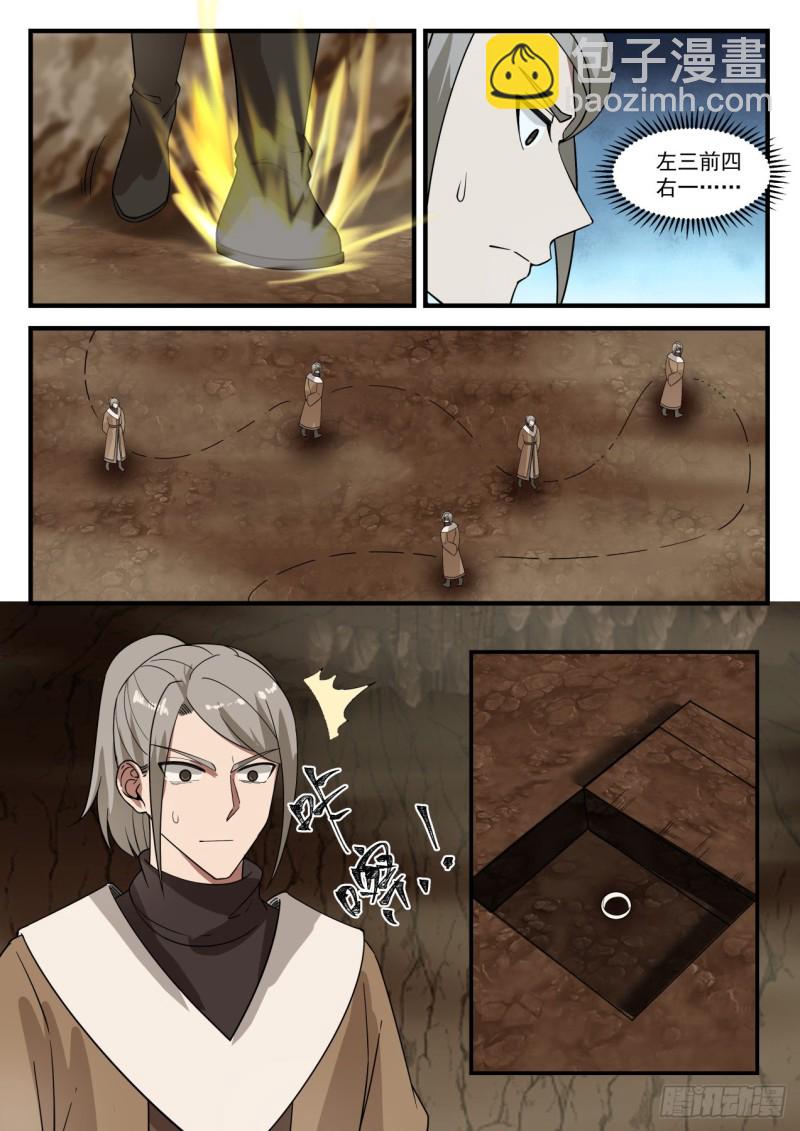 Left three front four right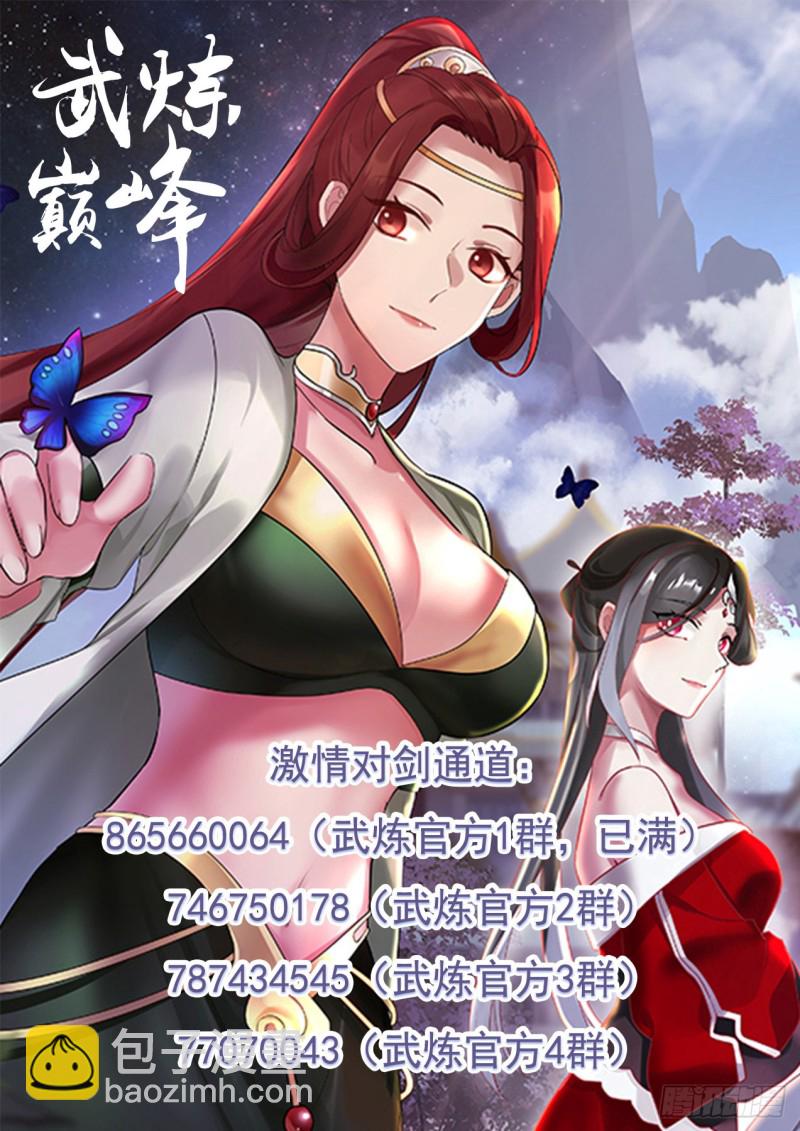 Wuyao Binfeng

Passion to Sword Channel:

865660064 (Wu Lian Official Group 1, full) 746750178 Wu Lian Official Group 2) 787434545 Wu Lian Official Group 3) 77070043 (

(Wu Lian Official Group 4)