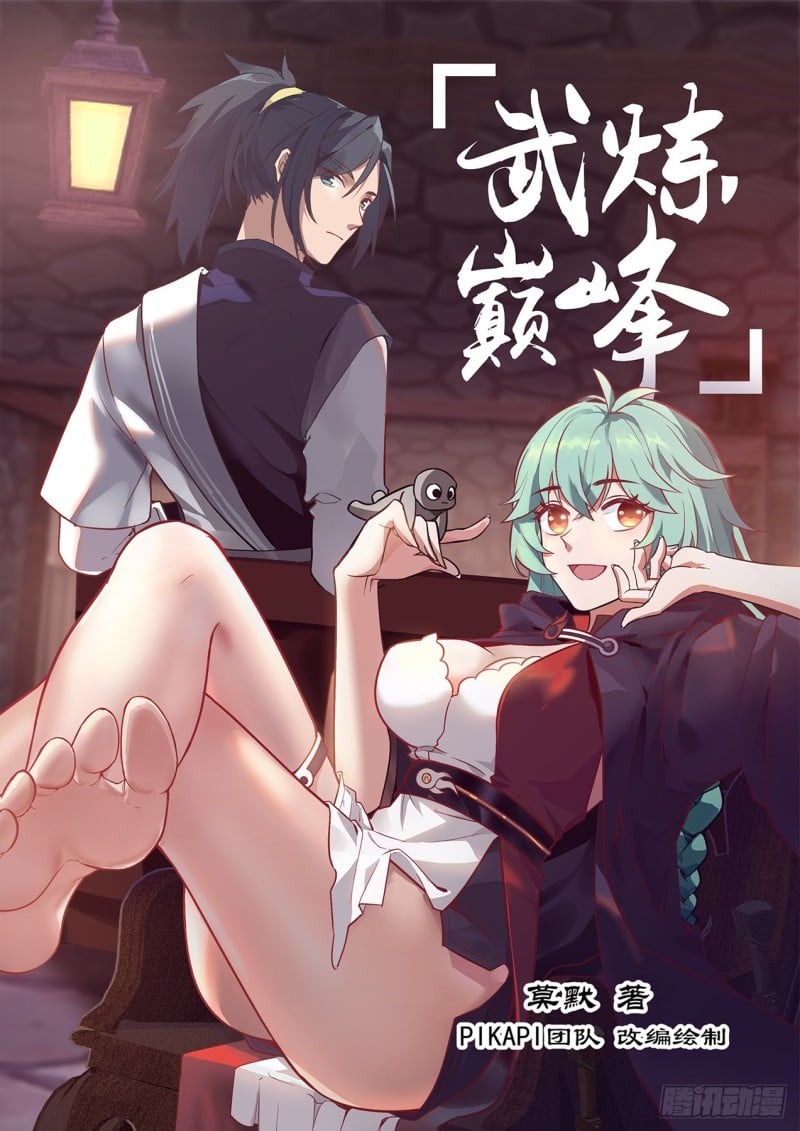 writing

Adapted and drawn by the PIKAPI team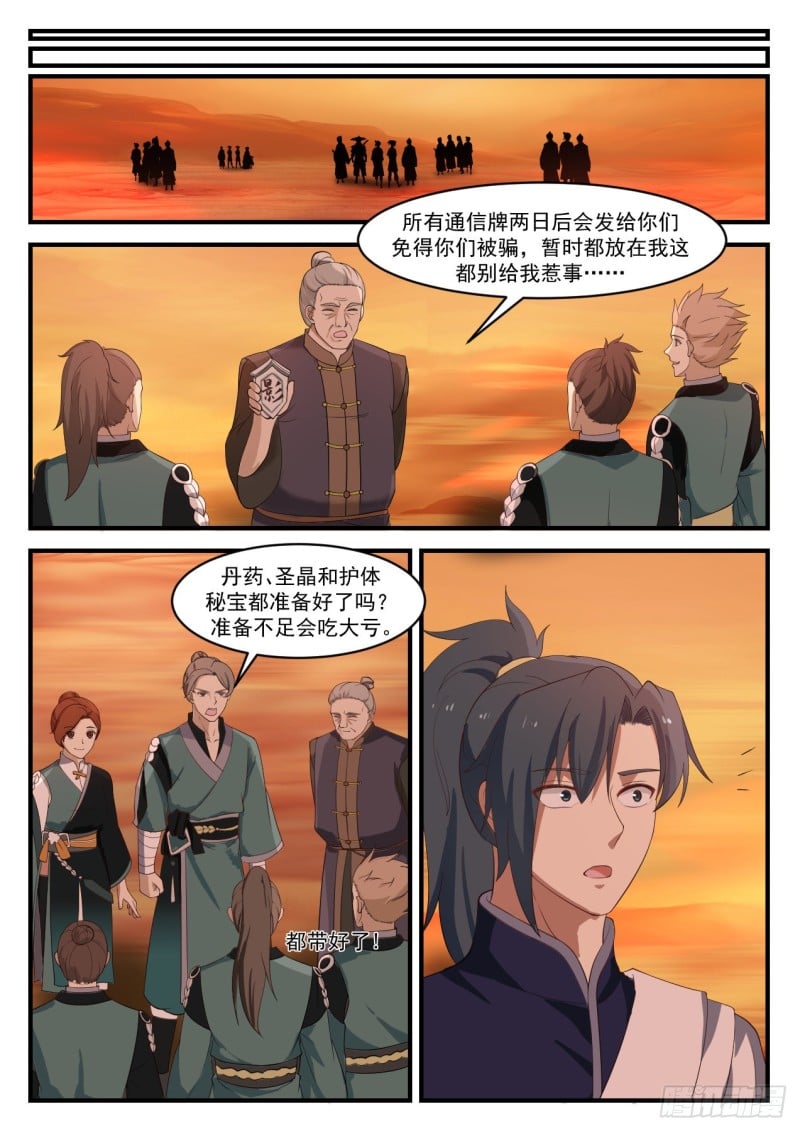 All communication cards will be sent to you in two days so that you won't be deceived. For the time being, they will be placed with me and don't cause trouble for me…

Are the medicinal pills, holy crystals and body protection treasures ready? Lack of preparation will cost you a lot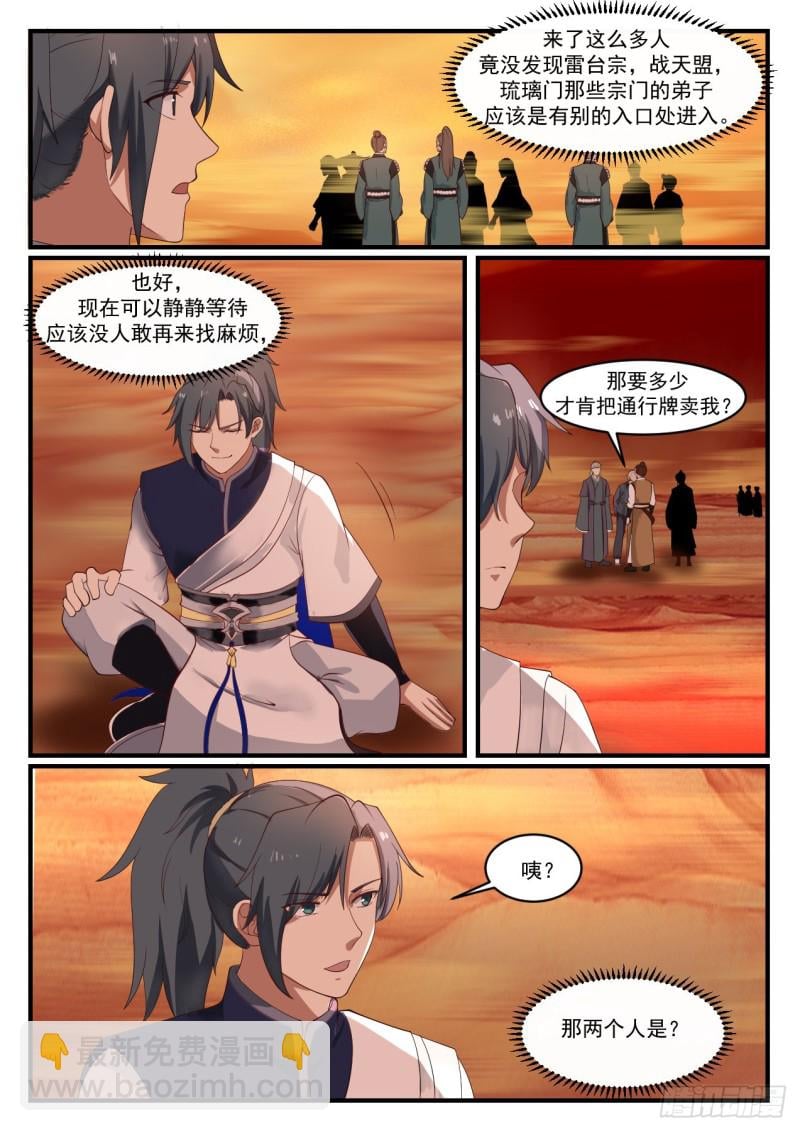 When so many people came, they didn't realize that the disciples of Lei Taizong, Zhantian League, and Liulimen should have entered from other entrances.

It's okay, now you can wait quietly, no one dares to ask for trouble again

How much will it take to sell me the pass?

pancreatic?

Who are those two people?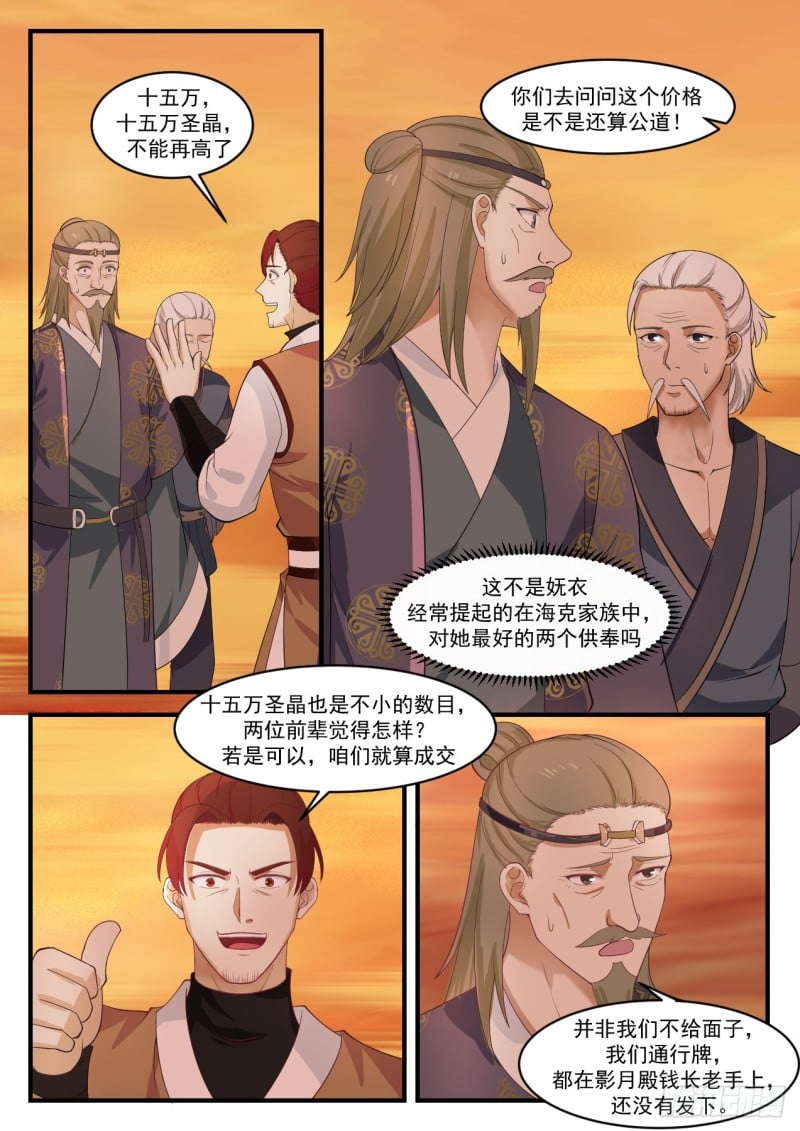 150,000, 150,000 Sacred Crystals, can't be higher

Go ask if the price is fair!

Isn't this the two best offerings to her in the Heike family that Yaoyi often mentions?

150,000 Saint Crystals is not a small amount, what do the two seniors think? If we can, let's make a deal

It's not that we don't give face, our pass cards have not been issued by Elder Qian of Shadowmoon Hall!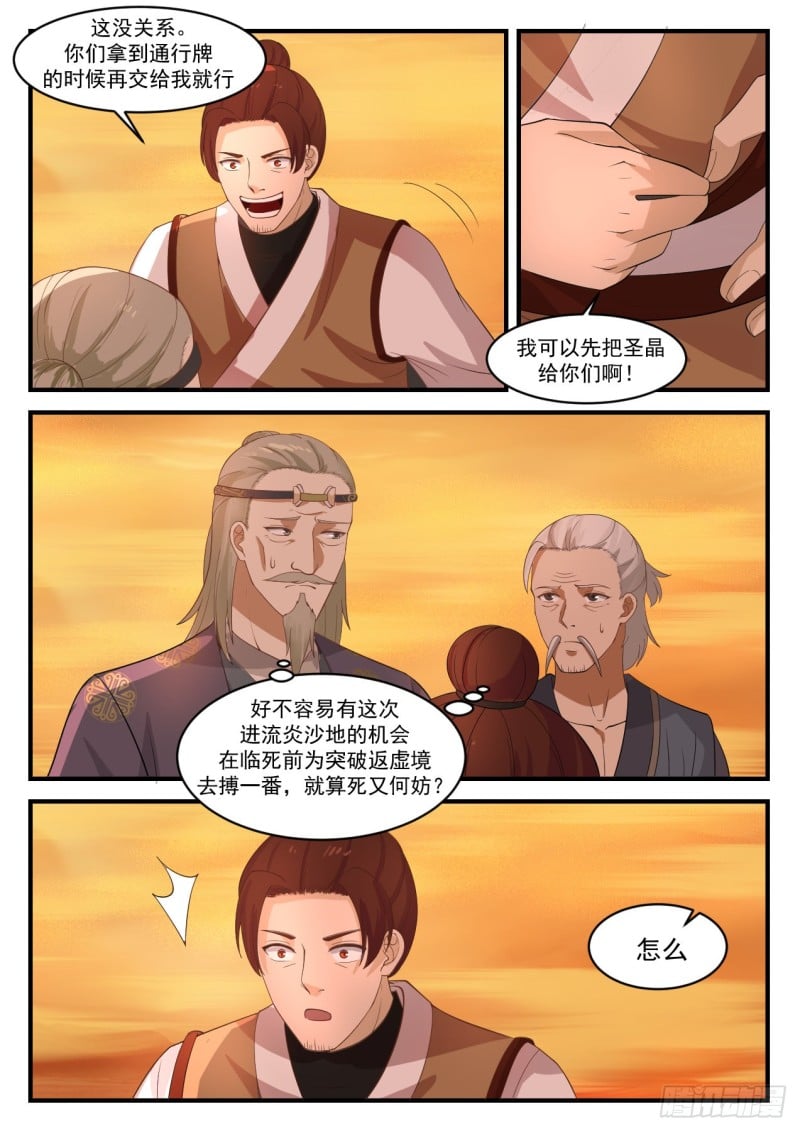 it does not matter. Just give it to me when you get the pass

I can give you the holy crystal first!

After finally having this opportunity to enter the Flowing Flame Sand Field, before dying, I will fight to break through the Void Return Realm. What if I die?

how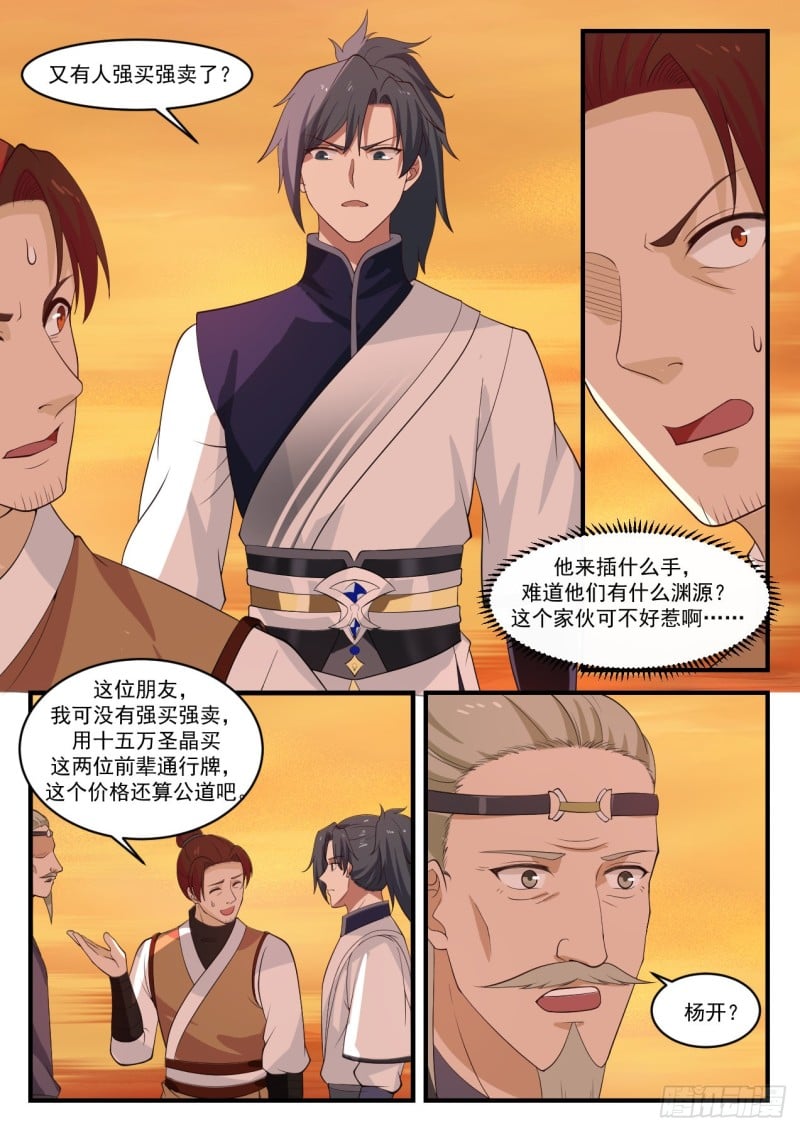 Anyone else forced to buy and sell?

Why is he here to intervene, do they have any origin? This guy is not easy to mess with….

This friend, I didn't buy or sell the two senior pass cards with 150,000 Sacred Crystals. The price is fair, right?

Yang Kai?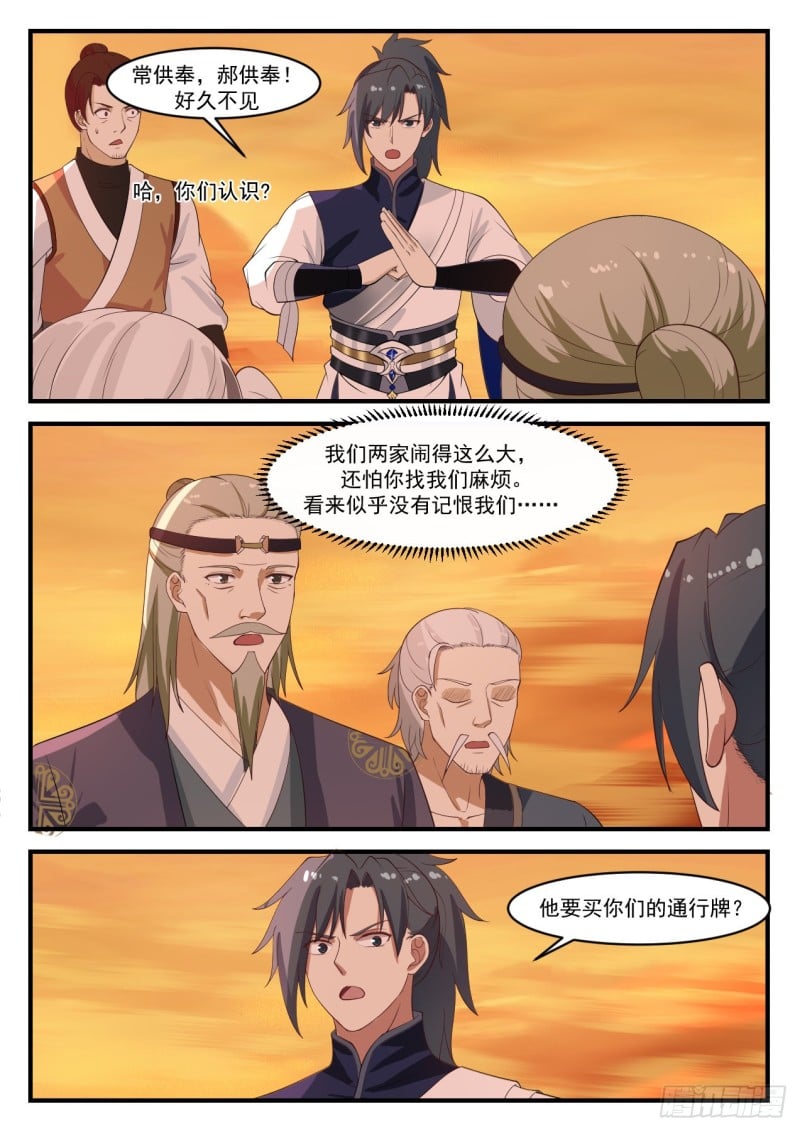 Often worship, Hao worship! Long time no see, do you know each other?

The two of us have had such a big fight, and I'm afraid you will trouble us. It doesn't seem to have a grudge against us.

Is he going to buy your pass?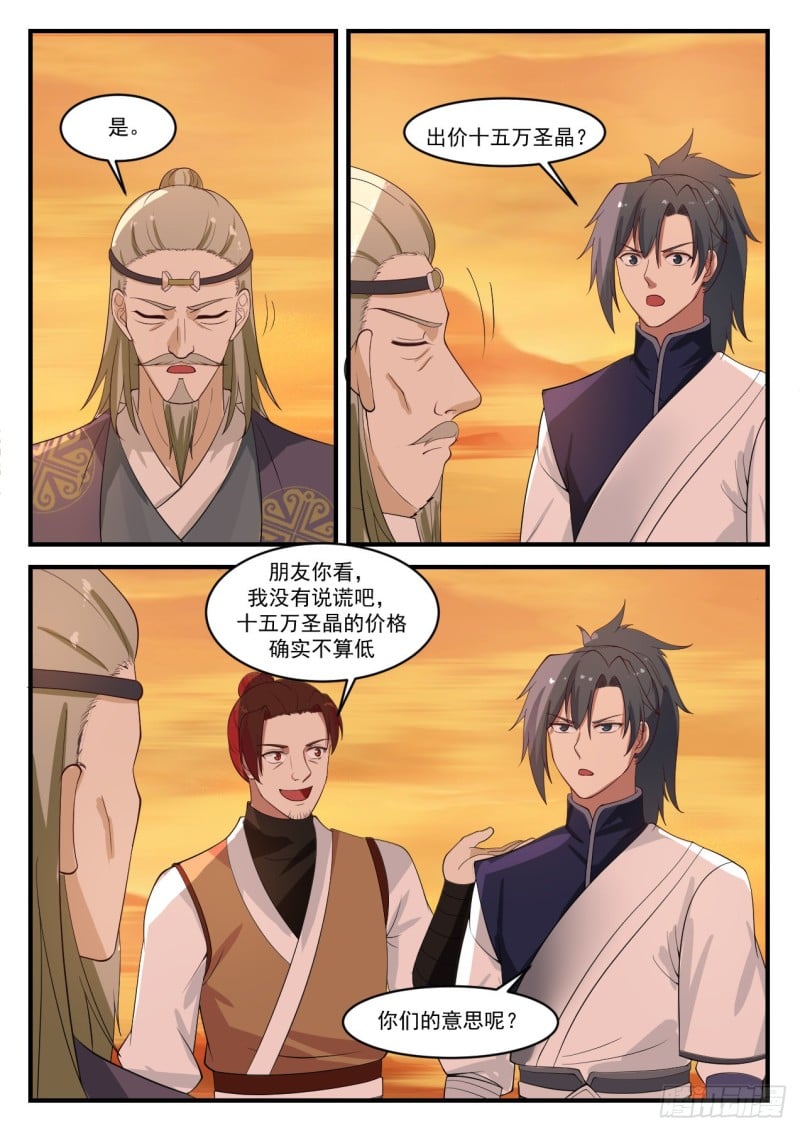 Yes.

Bid for 150,000 Holy Crystals?

Look, my friend, I'm not lying, the price of 150,000 Sacred Crystals is not low

what do you mean?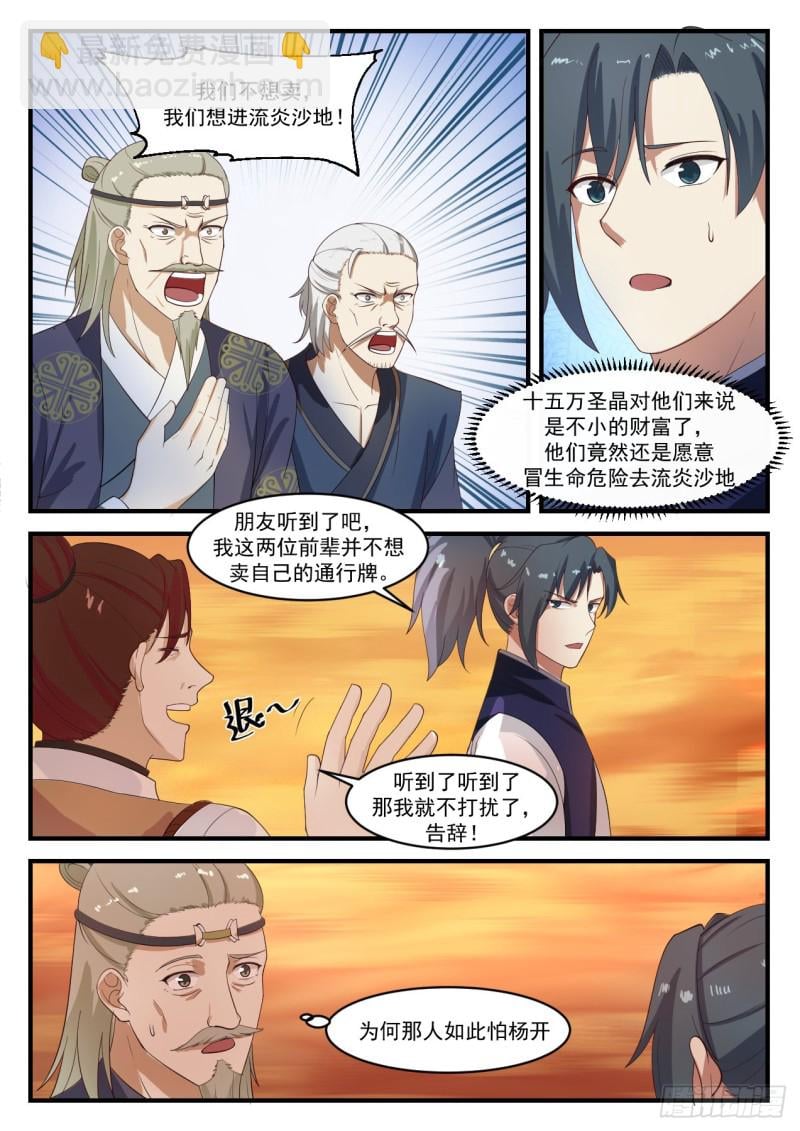 We don't want to sell, we want to enter the Flaming Sands!

150,000 Sacred Crystals are a lot of wealth for them, and they are still willing to risk their lives to go to the Flowing Flame Sand Field

Pengfa heard it, my two seniors don't want to sell their own pass cards.

If you hear it, then I won't bother you anymore, farewell!

Why is that person so afraid of Yang Kai?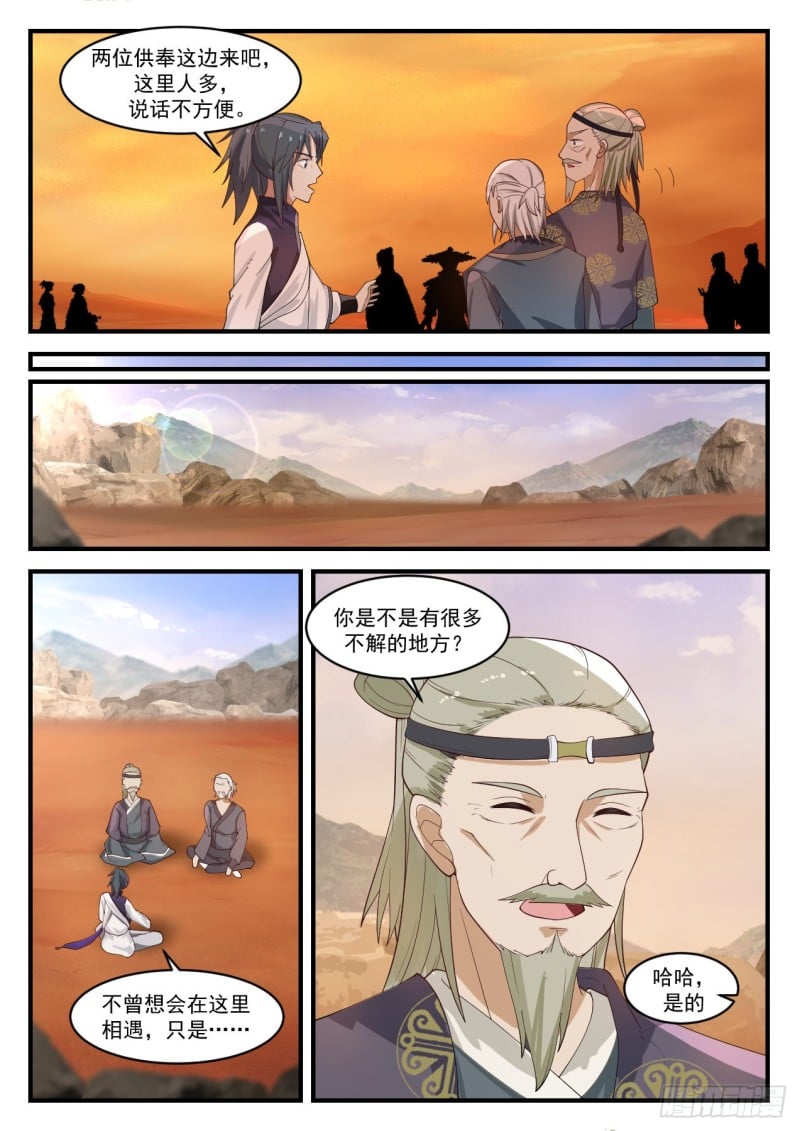 Come here, the two of you, there are so many people here that it is inconvenient to speak.

Do you have a lot of confusion?

haha, yes

I never thought we'd meet here, but…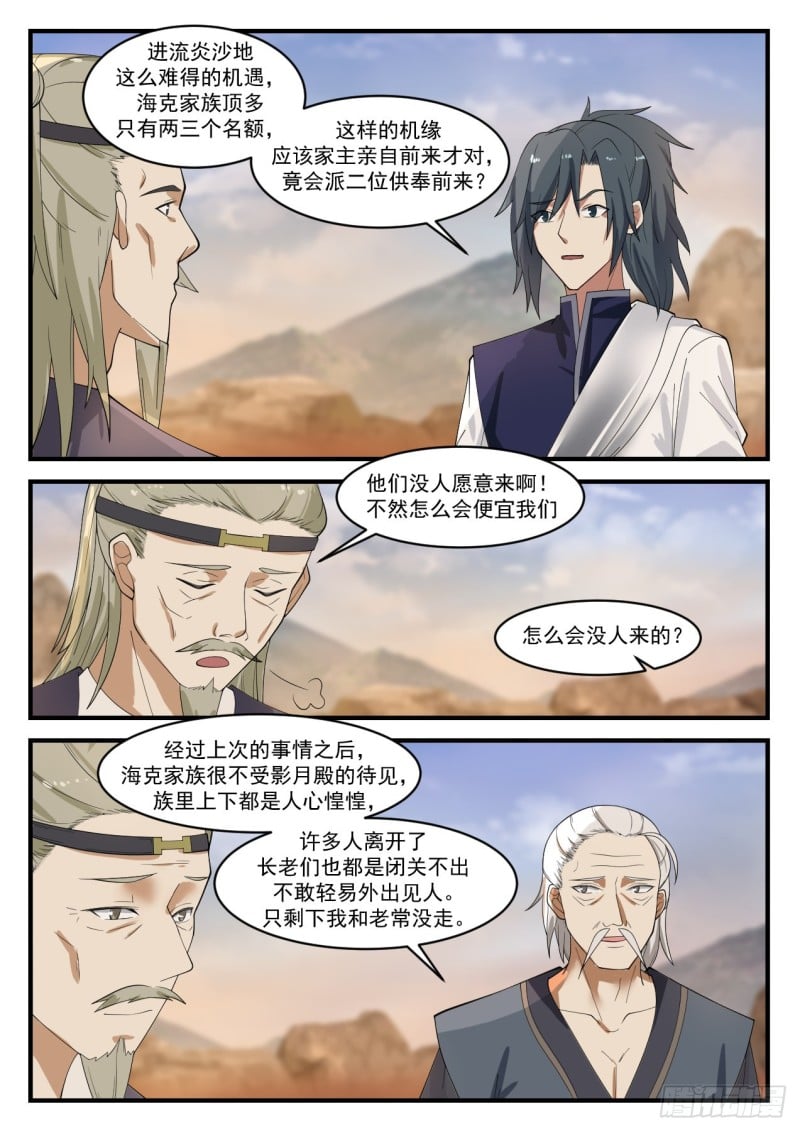 With such a rare opportunity to enter the Liuyan Sand Field, the Heike family has only two or three places at most.

For such an opportunity, the head of the family should come in person, and the competition will send two worshipers to come?

None of them want to come! Otherwise, how could it be cheaper for us

How come no one came?

After the last incident, the Heike family was very unpopular with Shadowmoon Hall, and the people in the family were brilliant.

Many people have left the elders, but they are unable to retreat and dare not go out to meet people easily. Only me and Chang Chang left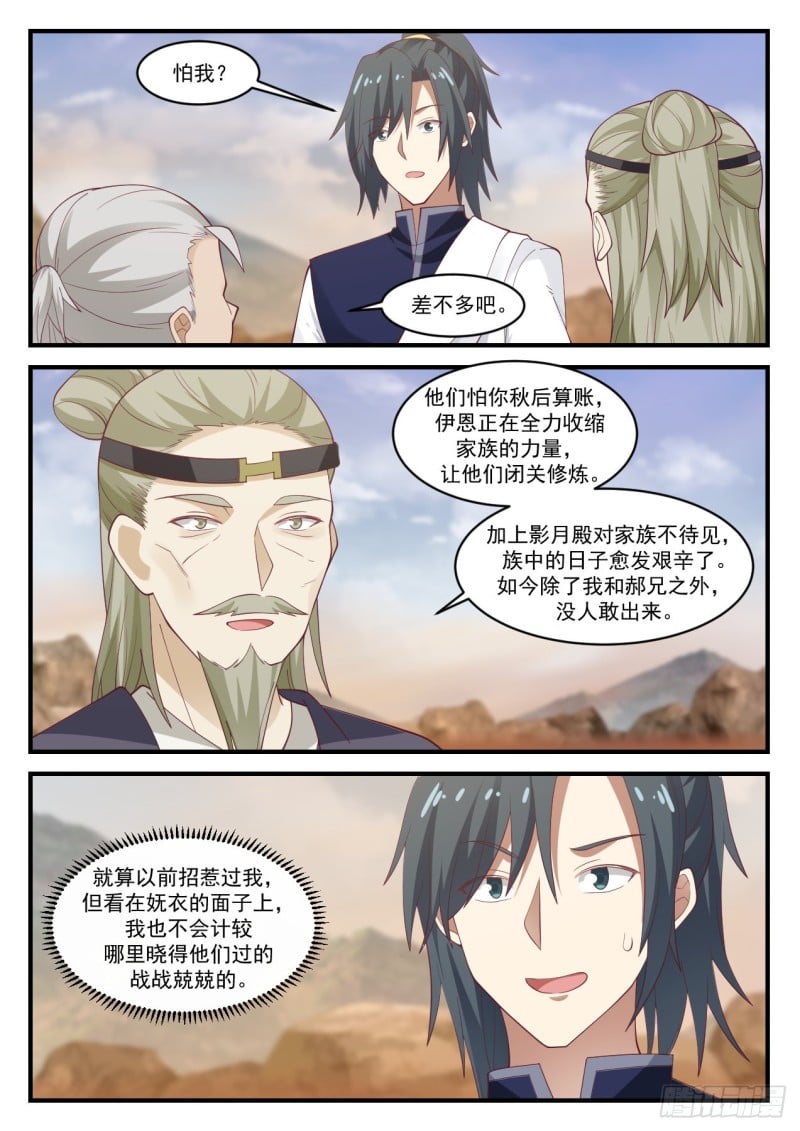 fear me?

more or less. They are afraid that you will settle accounts in the autumn, and Ian is doing his best to shrink the power of the family, letting them retreat and practice, and the days when the Shadow Moon Palace is not welcome to the family are getting more and more difficult! Now no one dares to come out except me and brother Hao.

Even if I had provoked me before, I wouldn't care about the battles they fought because of Yaoyi's face.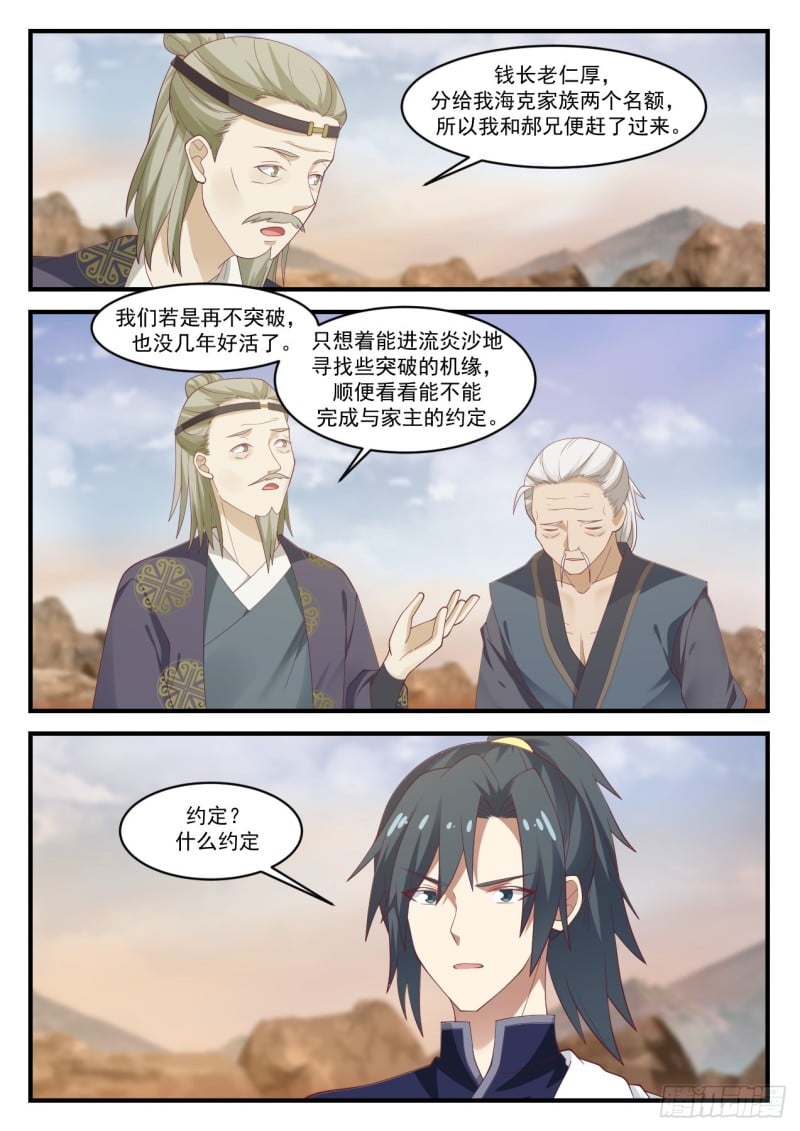 Elder Qian was kind and generous and gave me two places for the Heike family, so Brother Hao and I rushed over.

If we don't make breakthroughs, we won't have a good few years to live.

I just want to enter the flaming sand to find some breakthrough opportunities, and by the way, see if I can fulfill the agreement with the owner.

contract? what convention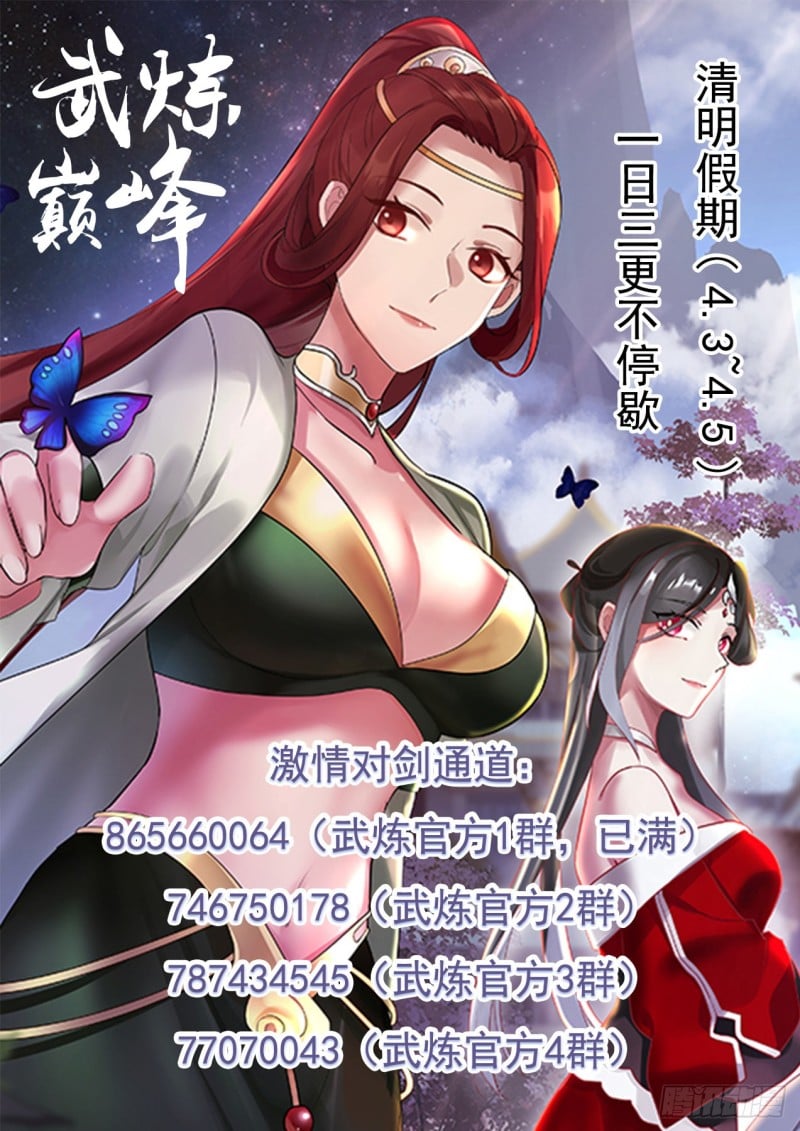 Wu roast

Qingming Holiday (4.3~4:5)

Three times a day without stopping

Passion to Sword Channel:

865660064 (Wu Lian Official Group 1, full) 746750178 Wu Lian Official Group 2) 787434545 Wu Lian Official Group 3) 17070043

(Wu Lian Official Group 4)