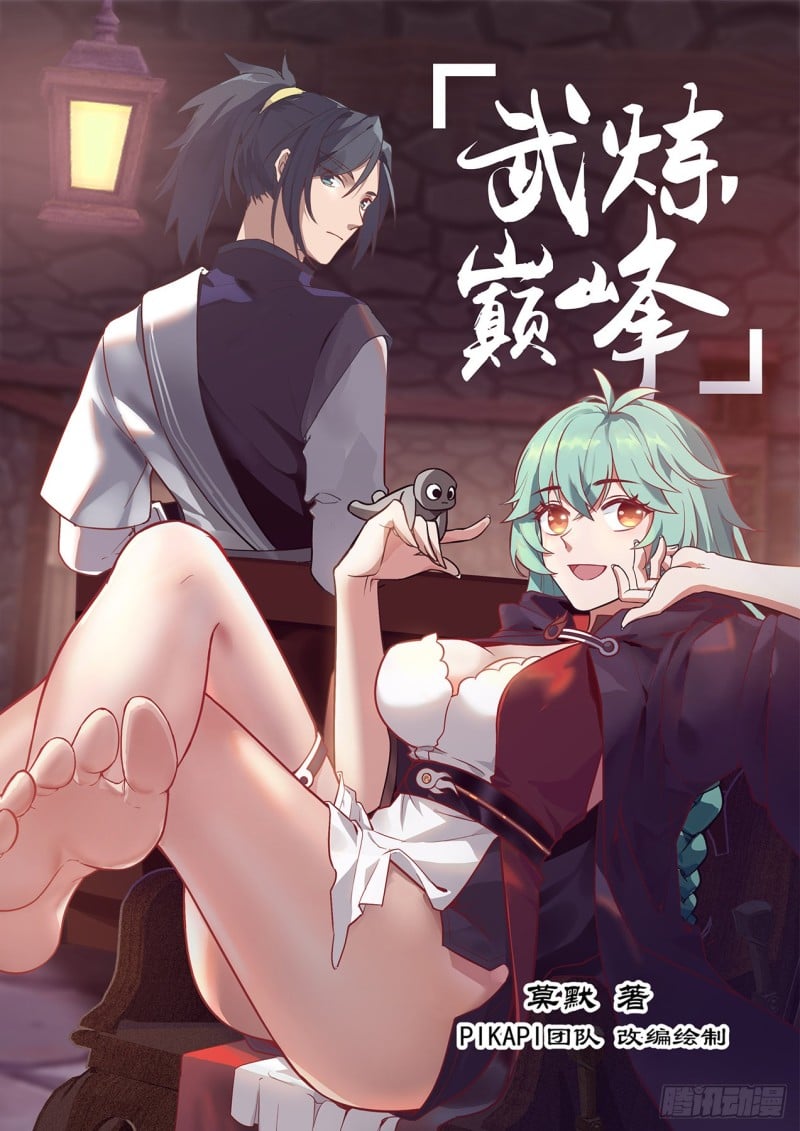 writing

Adapted and drawn by the PIKAPI team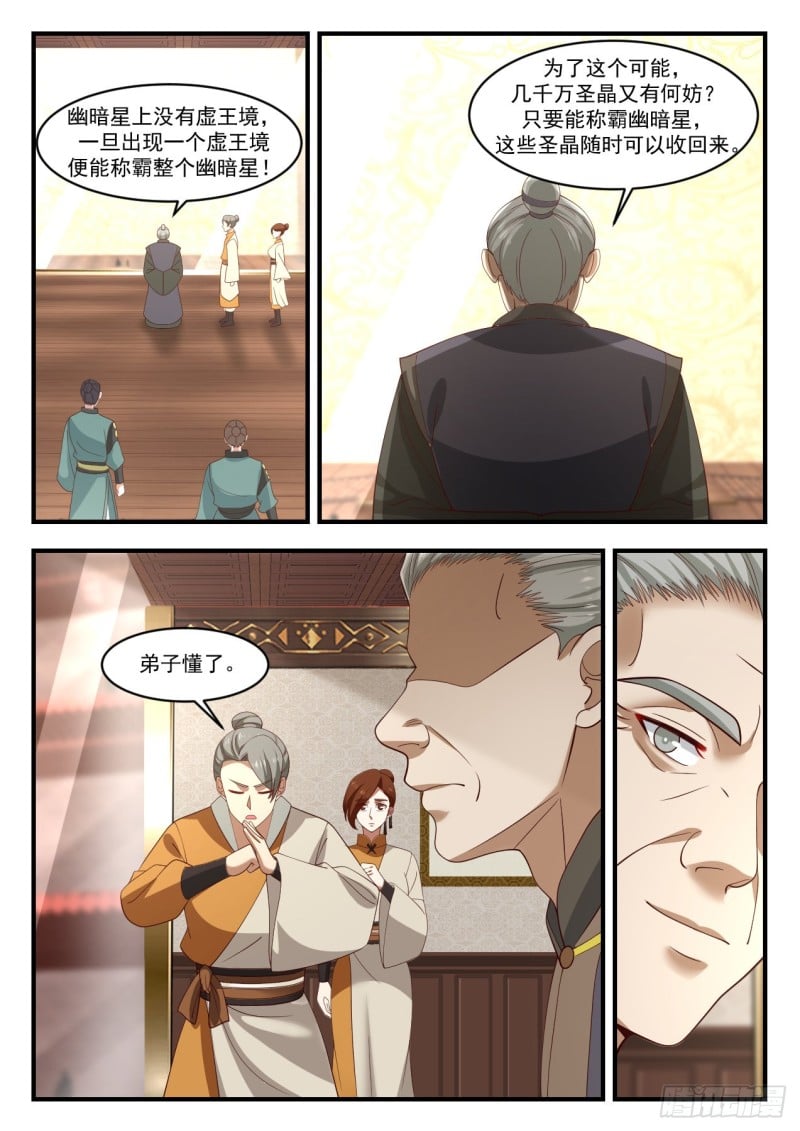 For this possibility, what's the harm in tens of millions of holy crystals? As long as they can dominate the dark star, these holy crystals can be taken back at any time

There is no Void King Stage on Gloom Star, once a Void King Stage appears, it can dominate the entire Gloom Star!

The disciple understands.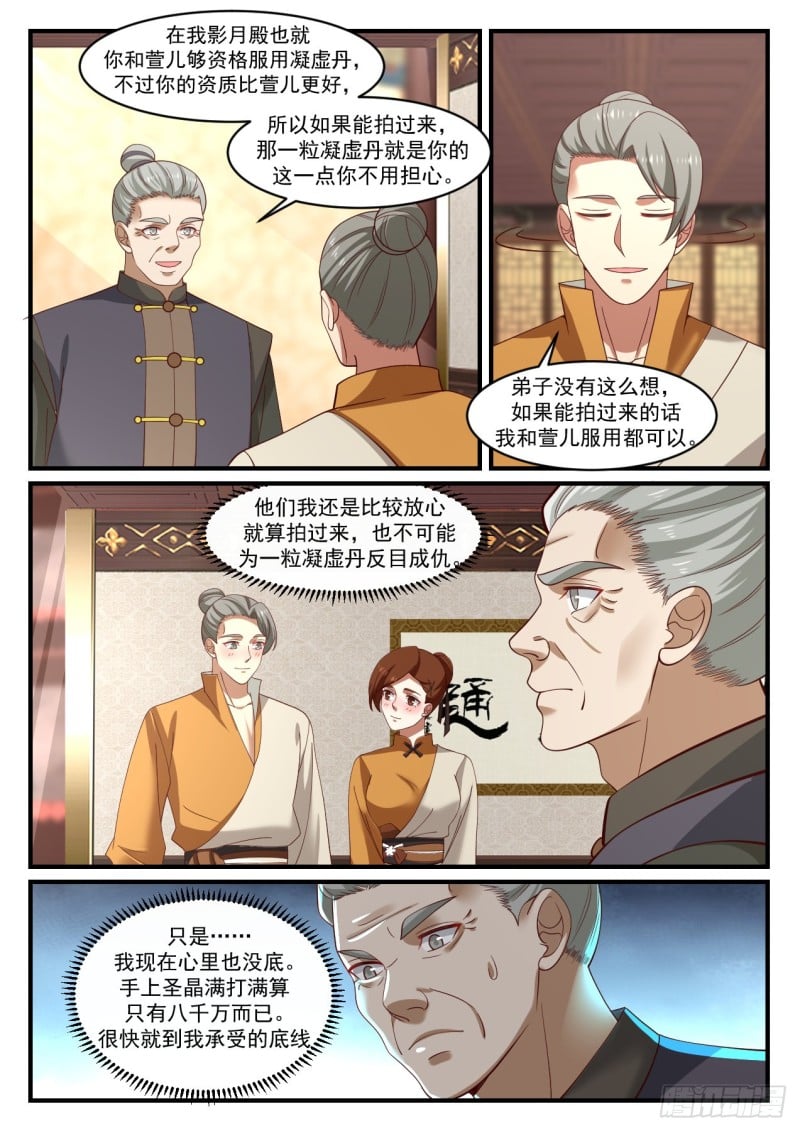 In my Shadow Moon Palace, you and Xuan'er are qualified to take the Ningxu Dan, but your qualifications are better than Xuan'er,

So if you can photograph it, you don't have to worry about that condensate pill is yours.

The disciple didn't think so, if I can take a photo, Xuan'er and I can take it.

I am still relatively relieved that even if they are photographed, it is impossible for them to turn against each other for a condensed virtual pill.

It's just…I don't have a clue right now. The holy crystal in his hand is full of only 80 million. Soon I'll get to the bottom line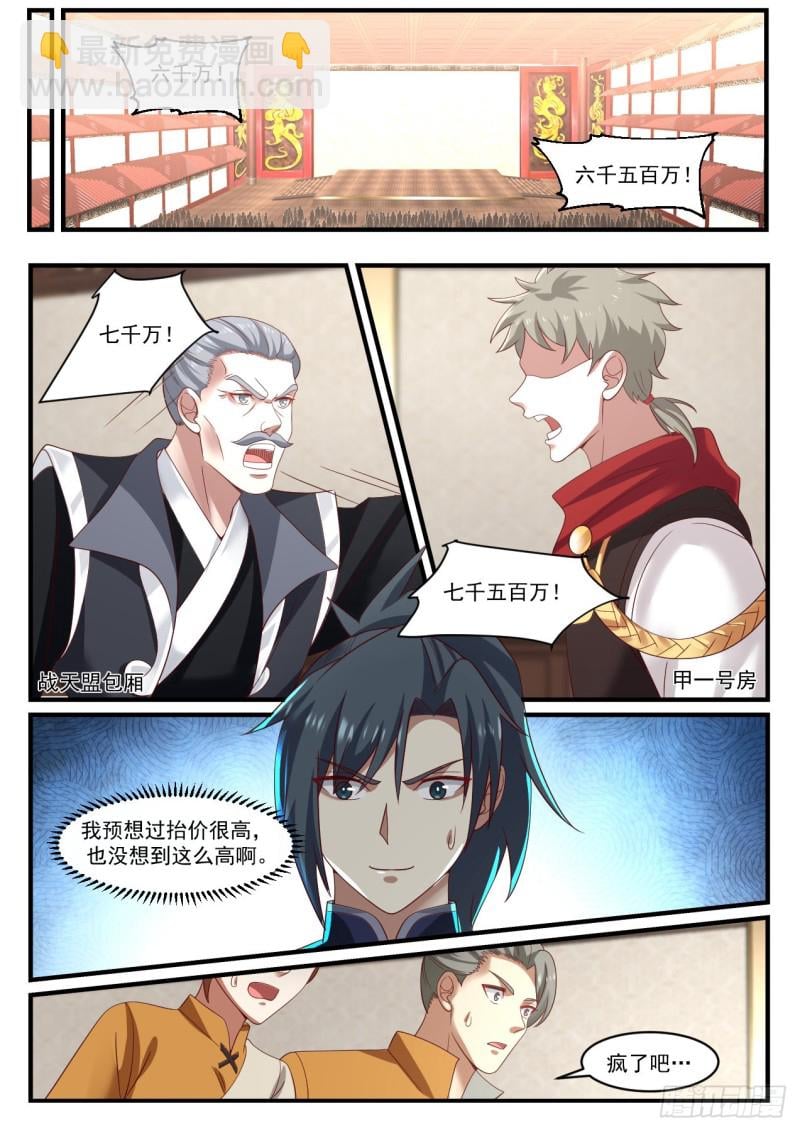 Sixty million!

Sixty-five million!

Seventy million!

Seventy-five million!

Zhantianmeng box

Room A

I expected the price to be high, but I didn't expect it to be so high.

Are you crazy…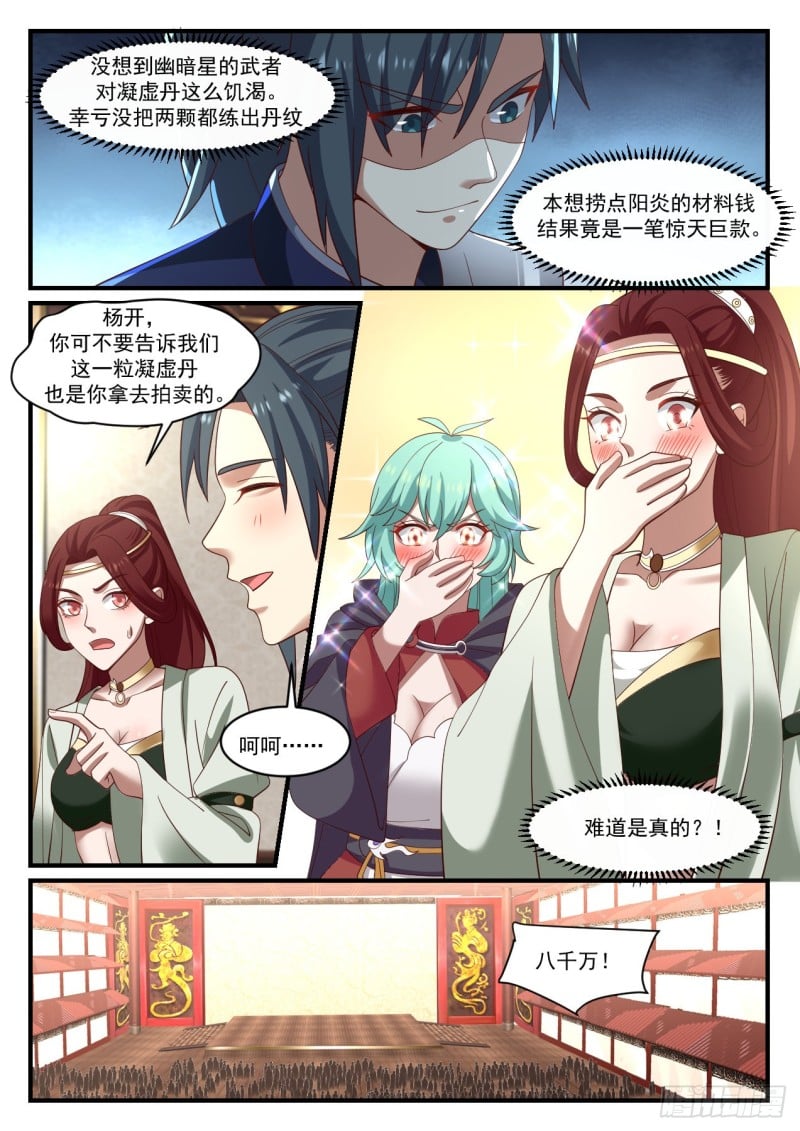 Unexpectedly, the warriors of the dark star are so hungry for the congealing core. Fortunately, I didn't train both of them to get Danwen.

I wanted to get some material money for Yang Yan, but it turned out to be a huge sum of money.

Yang Kai, please don't tell us that this condensate pill was also auctioned off by you.

Ha ha….

Is it true? !

Eighty million!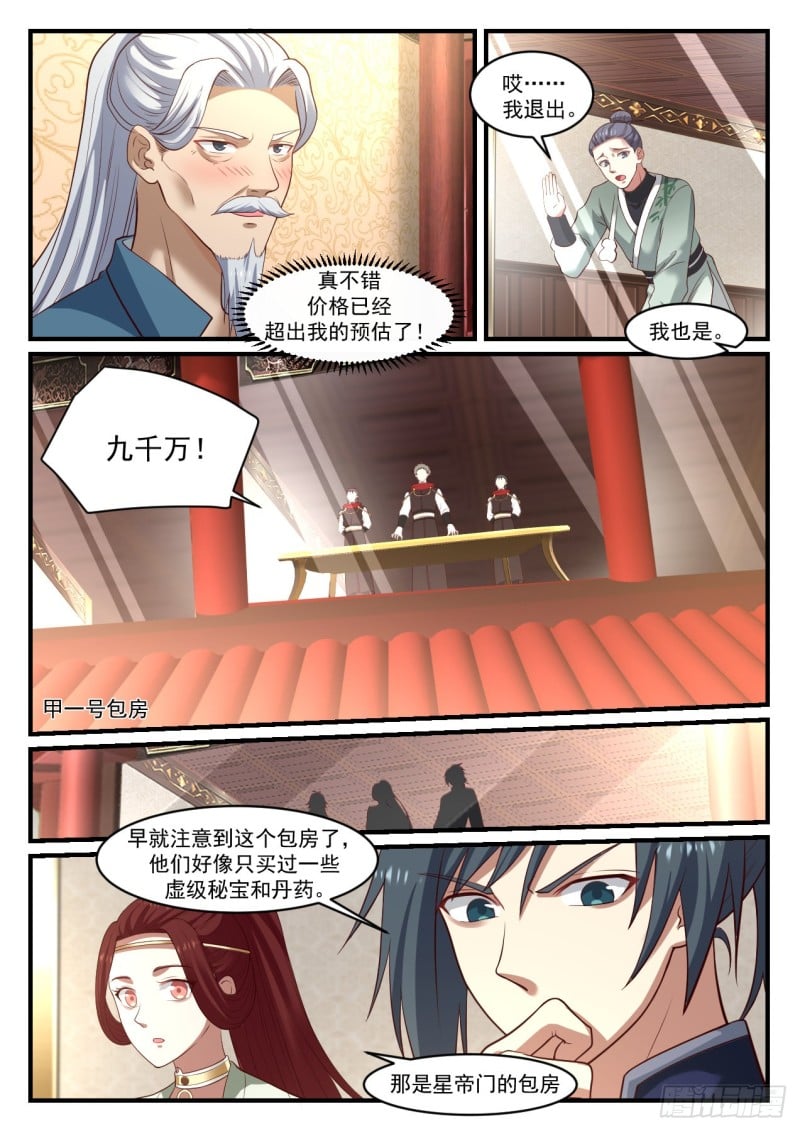 hey…i quit

Really good price has exceeded my estimate

Me too.

Ninety million!

Private Room A

I have noticed this private room for a long time. They seem to have only bought some virtual-level secret treasures and medicinal pills.

That is the private room of Xingdimen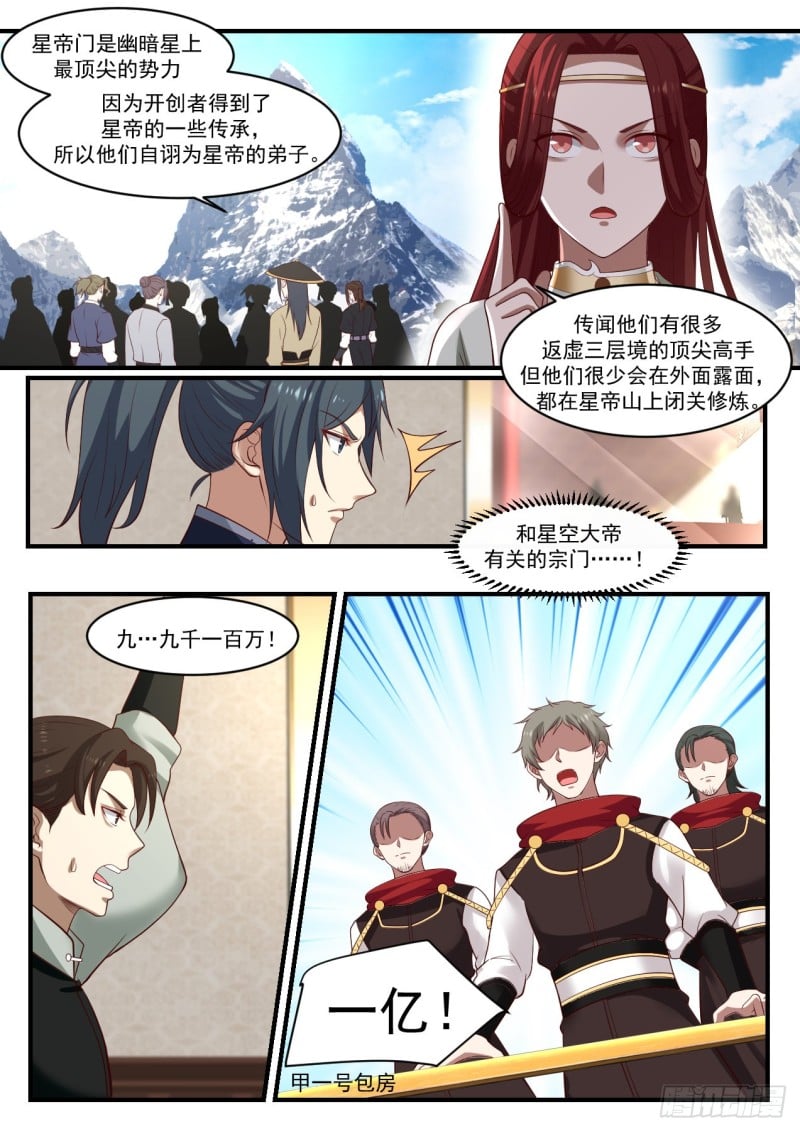 The Star Emperor Gate is the top force on the dark star. Because the founders got some inheritance from the Star Emperor, they thanked themselves for being the disciples of the Star Emperor.

It is rumored that they have a lot of top experts in the third-layer virtual return, but they rarely show up outside, and they all practice retreats on Xingdi Mountain.

The sect related to the Emperor Starry Sky…!

Nine… Ninety-one million!

100 million! Private Room A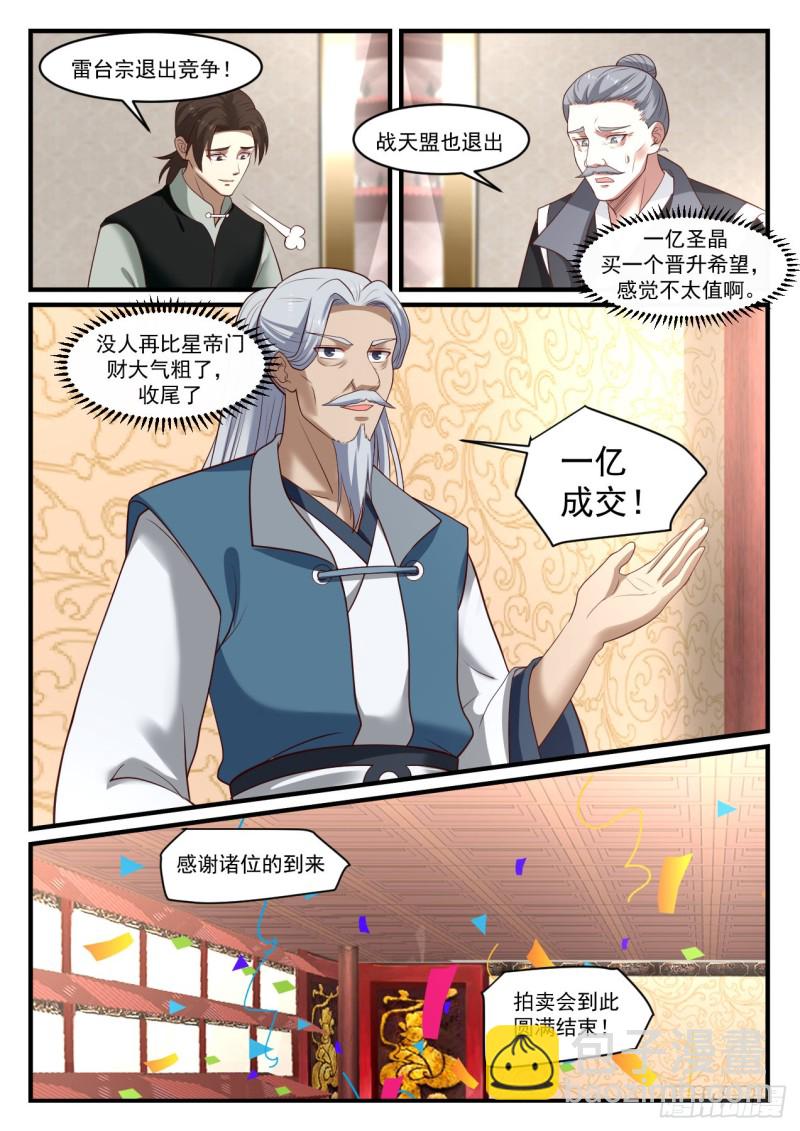 Lei Taizong withdrew from the competition!

Zhantian League also withdraws

Buying a promotion hope for 100 million holy crystals is not worth it.

No one is more wealthy than the Xingdimen, it's over

100 million transactions!

Thank you for coming

The auction is now over!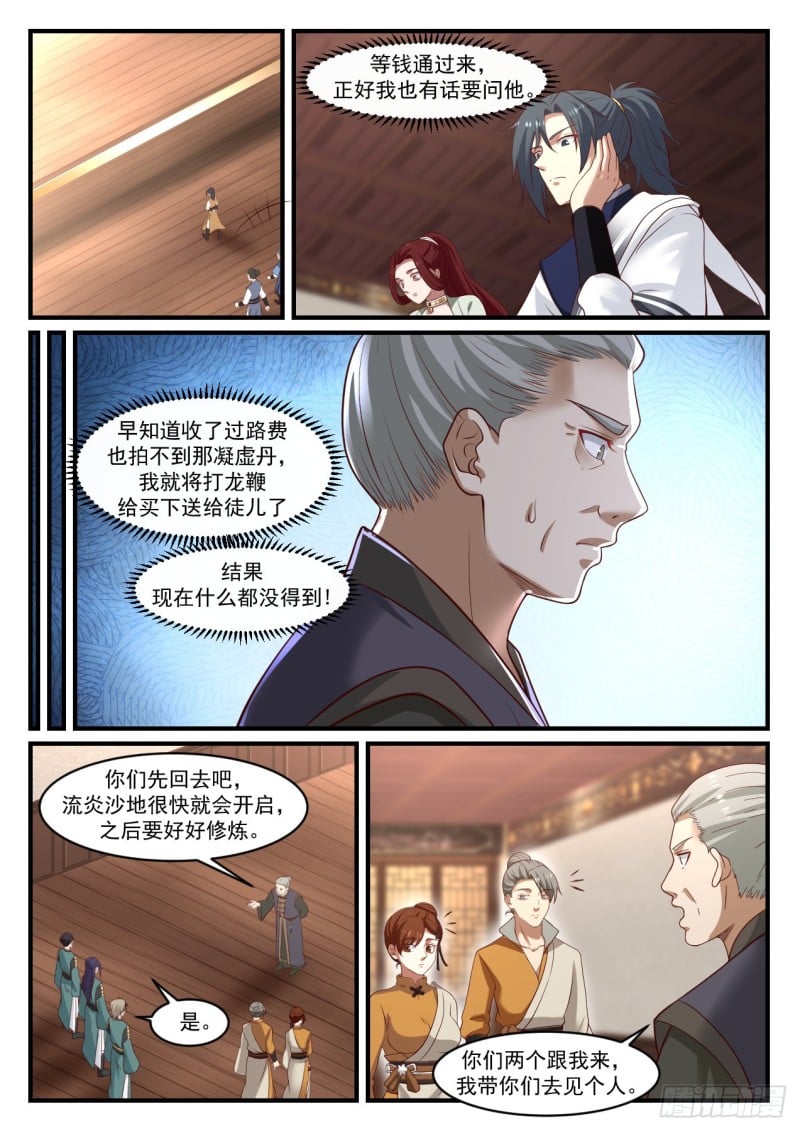 When the money comes through, I just have something to ask him,

I knew that I couldn't take the Ningxu Pill if I charged the toll, so I bought the Dragon Whip and gave it to my disciples. Now I don't get anything!

result

Go back first, the Flowing Flame Sand Field will be opened soon, and you must practice hard afterwards.

Yes

Come with me the two of you and I'll take you to meet someone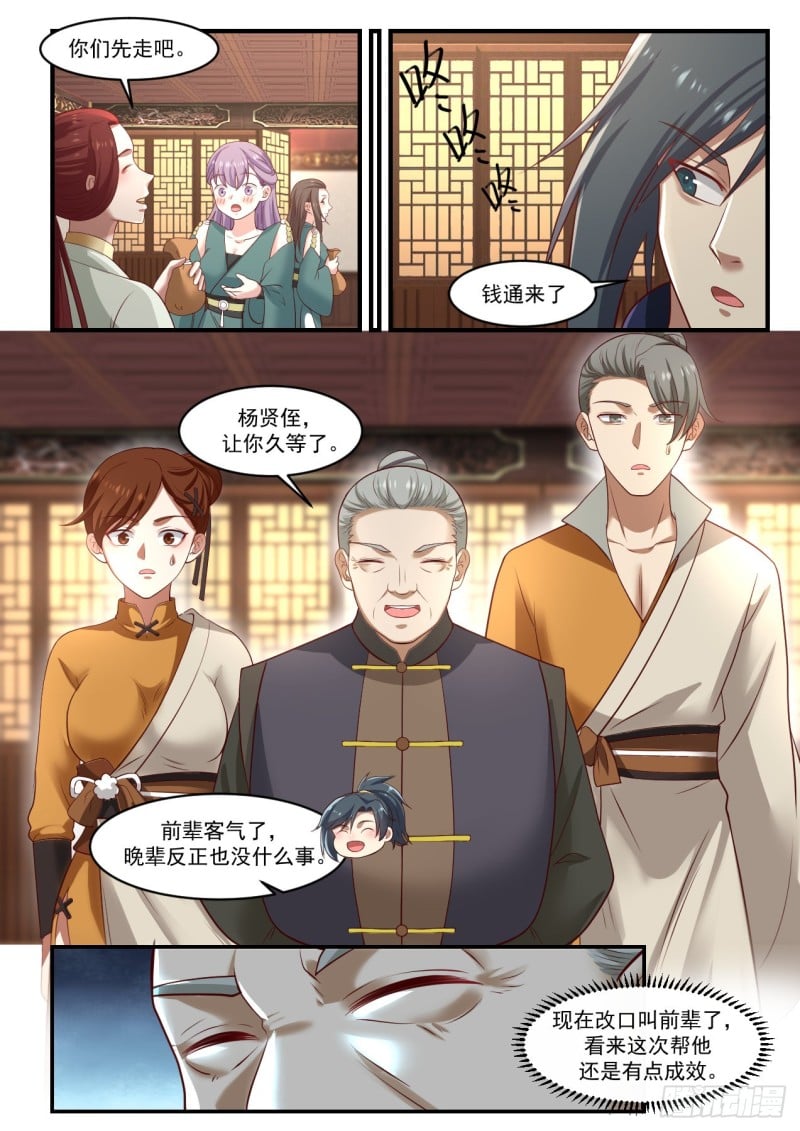 You go first.

Qiantong is here

Nephew Yang, I have kept you waiting.

The seniors are polite, the juniors are fine anyway.

Now that he has changed his name to senior, it seems that this time helping him is still somewhat effective.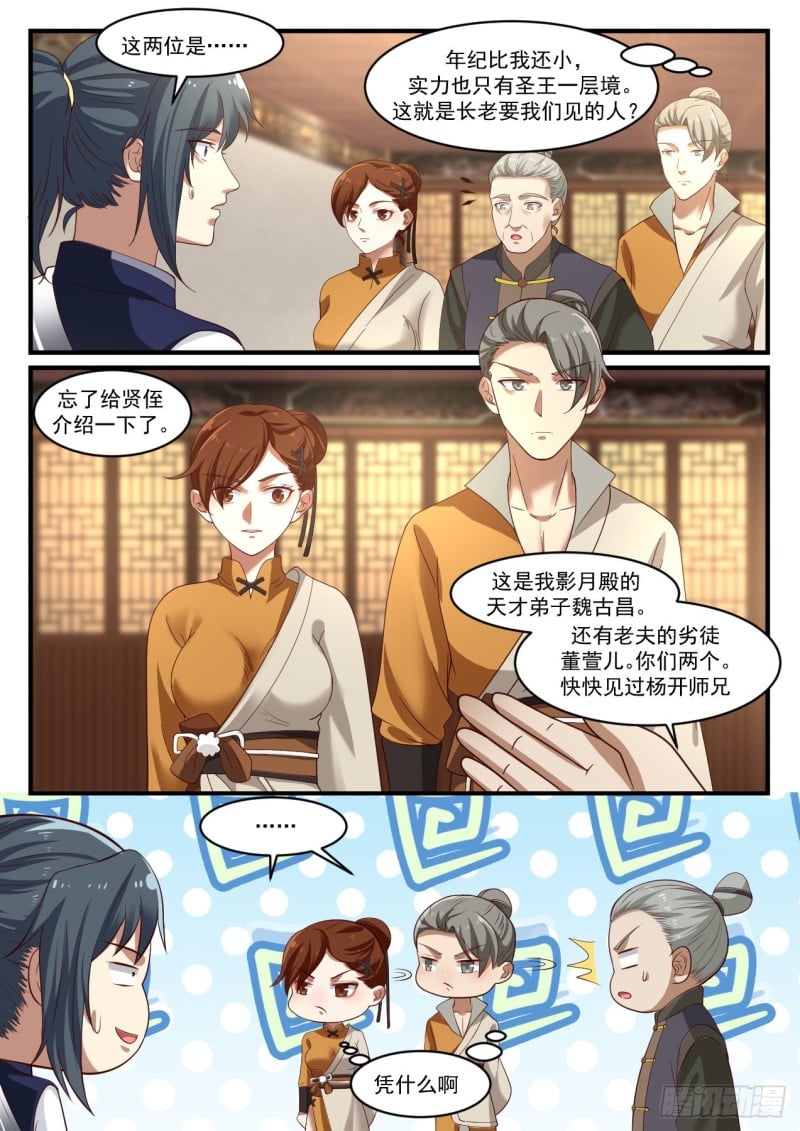 Who are these two? ..

He is younger than me, and his strength is only at the level of the Holy King. Is this the person the elders want us to see?

Forgot to introduce my nephew.

This is Wei Guchang, a genius disciple of my Shadow Moon Palace. There is also the old man's villain, Tong Xuan'er. you two. Hurry up and see Senior Brother Yang Kai

why?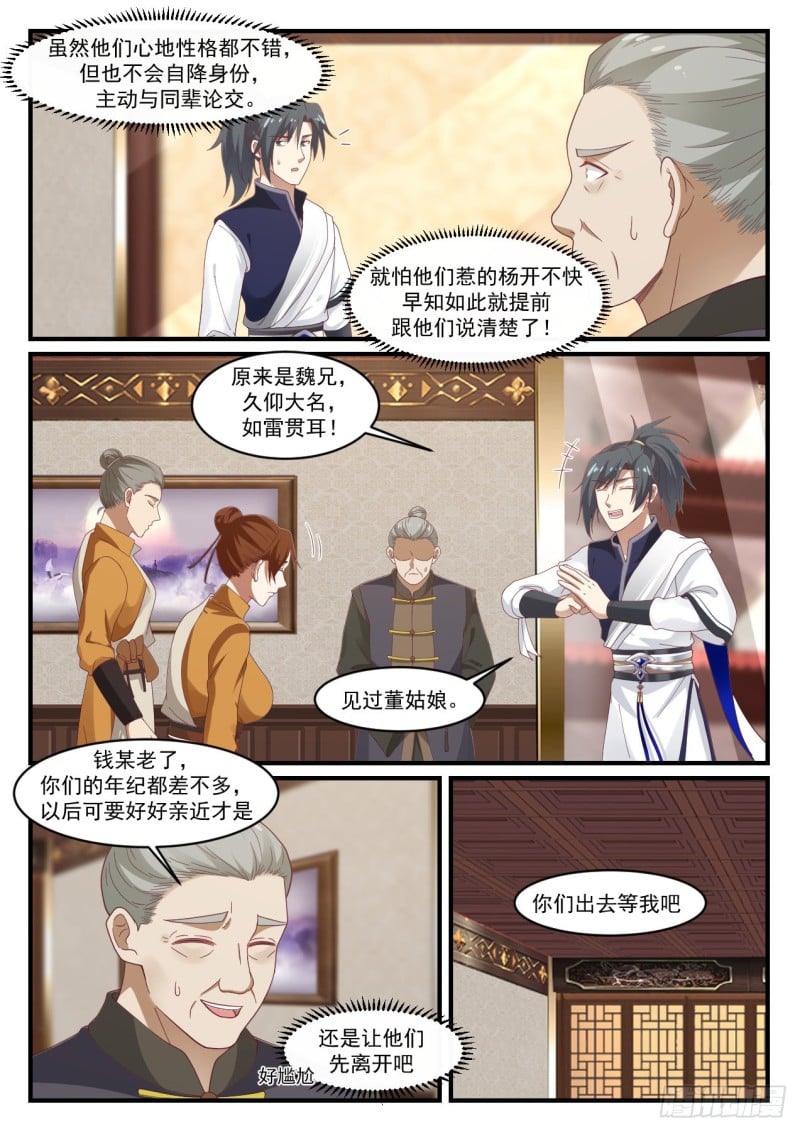 Although they have good personalities at heart, they will not surrender their status and take the initiative to discuss with their peers.

I was afraid that Yang Kai, who they would provoke, would have known this and had made it clear to them in advance!

It turned out to be Brother Wei, who has long admired the name, like thunder!

I saw Dong girl.

Qian is getting old, you are about the same age, you should get close in the future.

go out and wait for me

It's embarrassing to let them go first.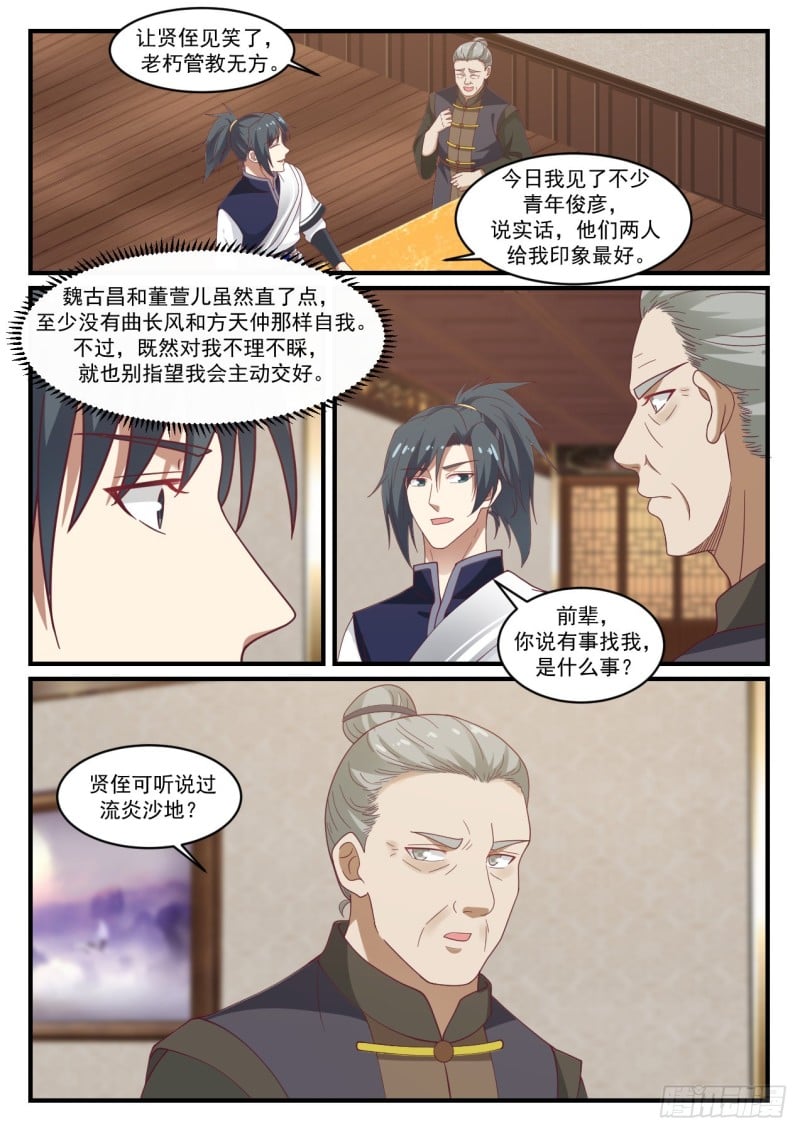 Let the nephew laugh, the old man has no way to discipline.

Today I met a lot of young Toshihiko, and to be honest, the two of them impressed me the best.

F Although Wei Guchang and Dong Xuan'er are a little straighter, at least they are not as self-conscious as Qu Changfeng and Fang Tianzhong. However, since you are ignoring me, don't expect me to take the initiative to make friends.

Senior, you said you have something to look for me, what is it?

My nephew, have you heard of the Flowing Flame Sand?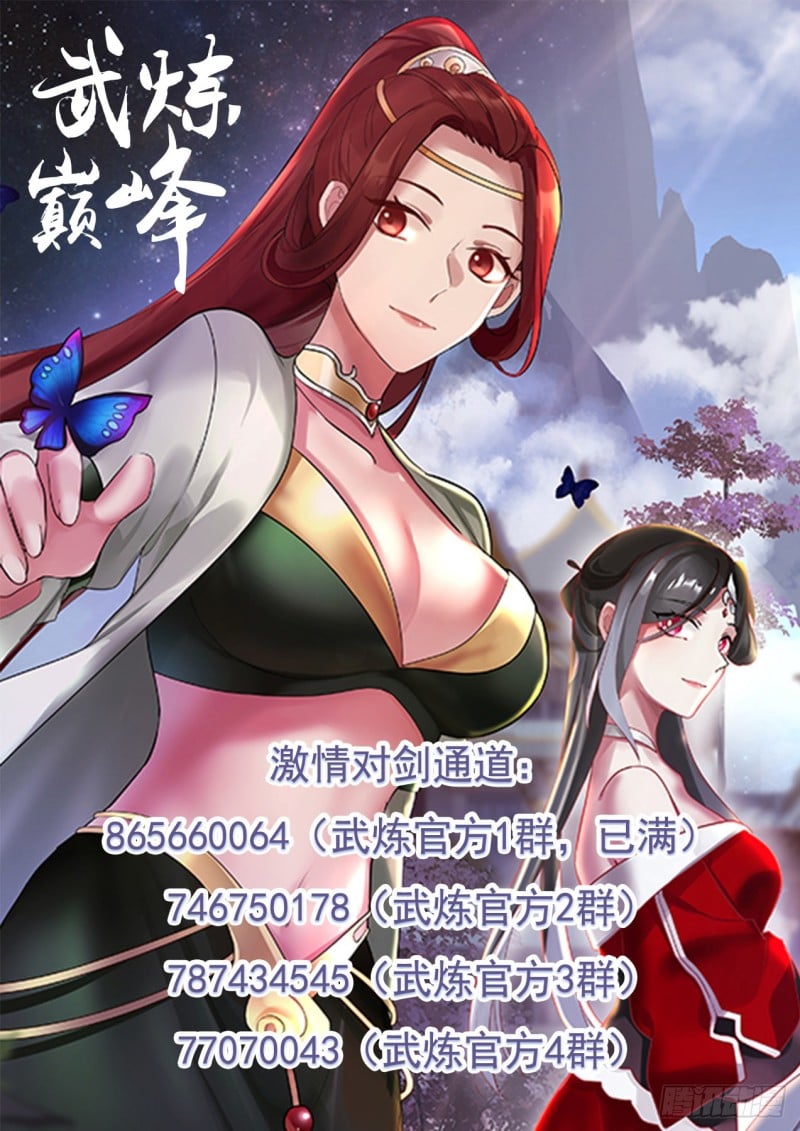 Wuyao Binfeng

Passion to Sword Channel:

865660064 (Wu Lian Official Group 1, full) 746750178 Wu Lian Official Group 2) 787434545 Wu Lian Official Group 3) 77070043 (

(Wu Lian Official Group 4)