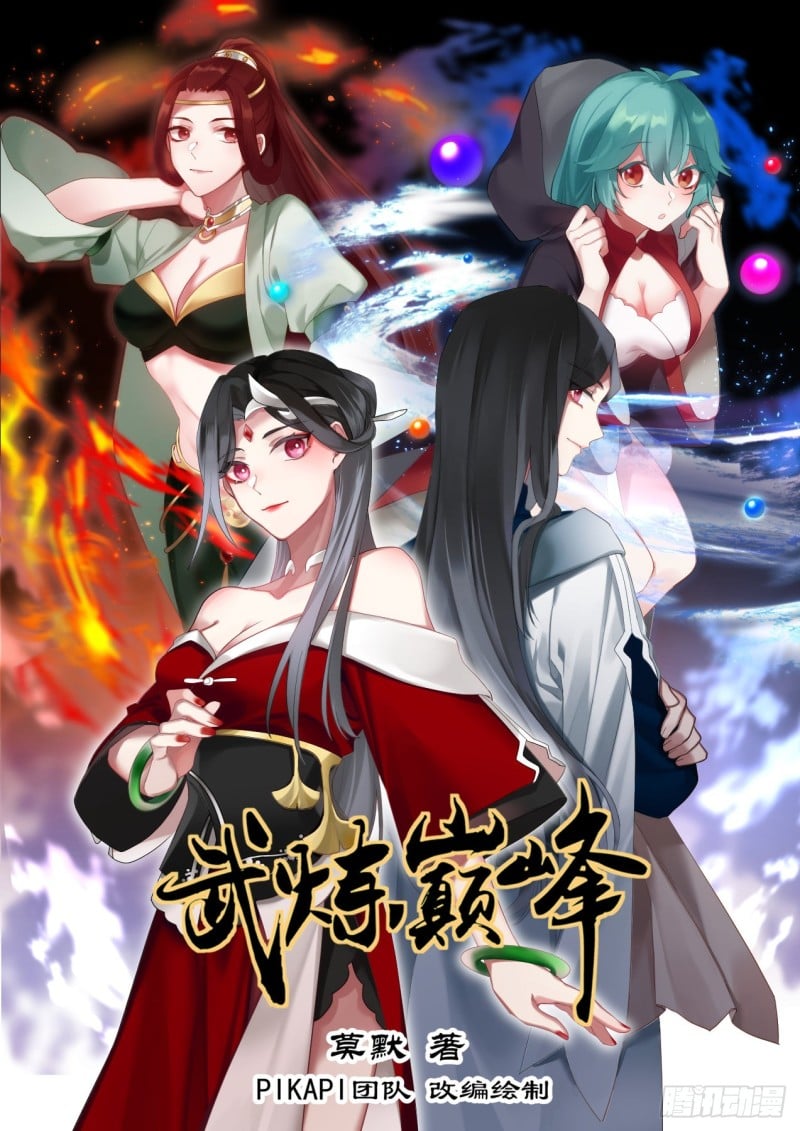 Momo, adapted and drawn by the PIKAPI team

Chuxun animation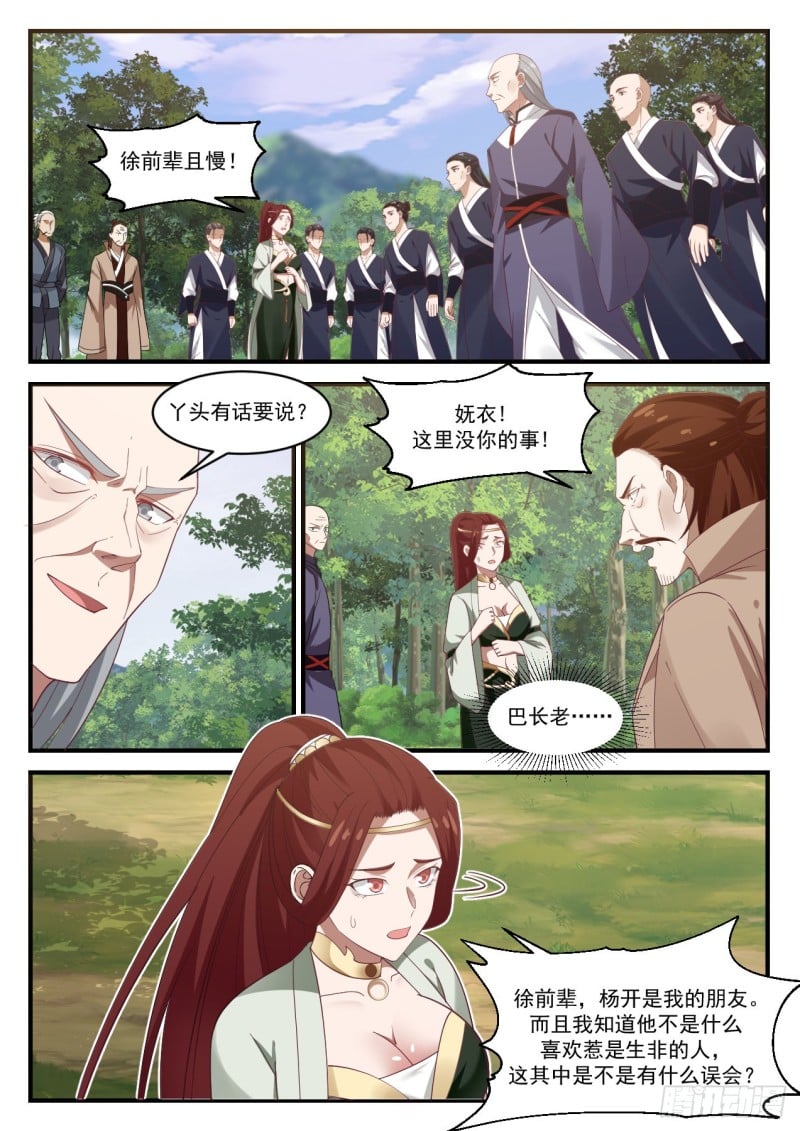 Senior Xu, wait a minute!

Does the girl have something to say?

Wuyi! It's none of your business here!

Elder Ba

Senior Xu, Yang Kai is my friend. And I know he's not someone who likes to cause trouble, is there any misunderstanding?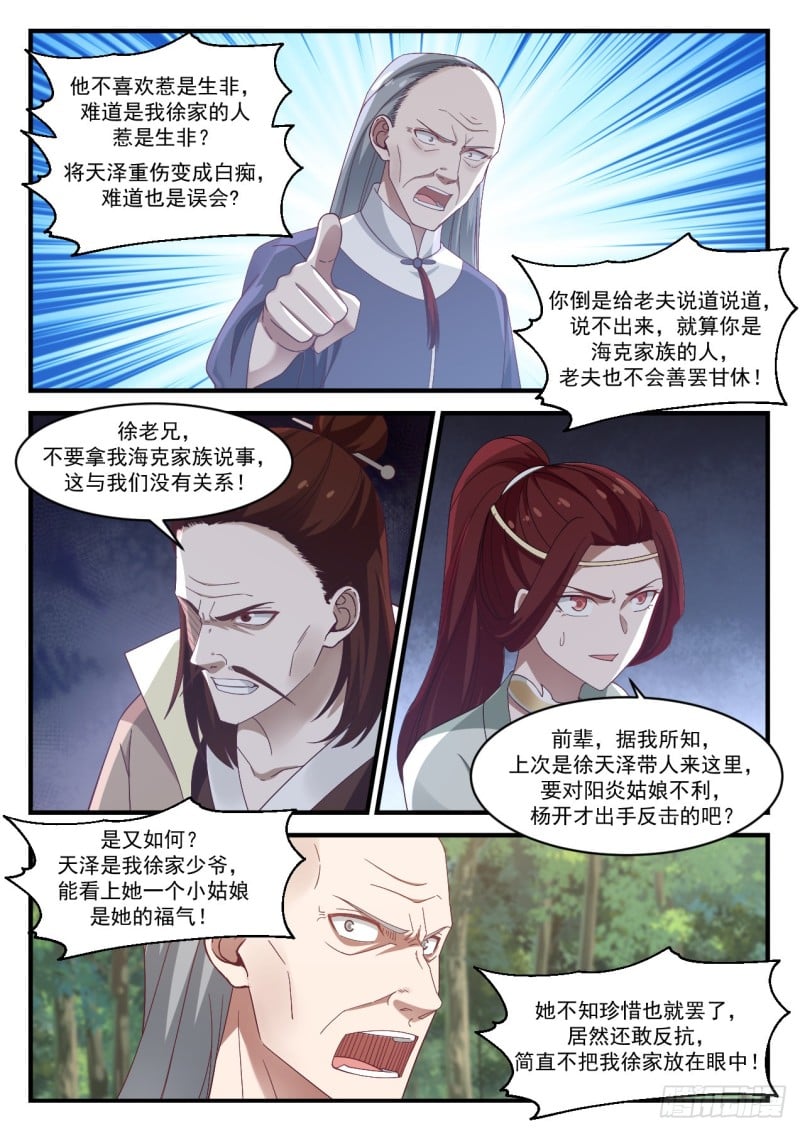 He doesn't like to cause trouble. Could it be someone from my Xu family causing trouble? Is it also a misunderstanding to turn Tianze into an idiot?

You tell the old man, you can't tell, even if you are a member of the Heike family, the old man will not give up!

Brother Xu, don't talk about my Heike family, it has nothing to do with us!

Senior, as far as I know, it was Xu Tianze who brought someone here last time to be detrimental to Young Lady Yang Yan, so Yang Kai fought back, right?

So what? Tian Ze is the young master of my Xu family, and it is her blessing to be able to see her as a little girl!

She didn't know how to cherish it, but she actually dared to resist, and she simply ignored my Xu family!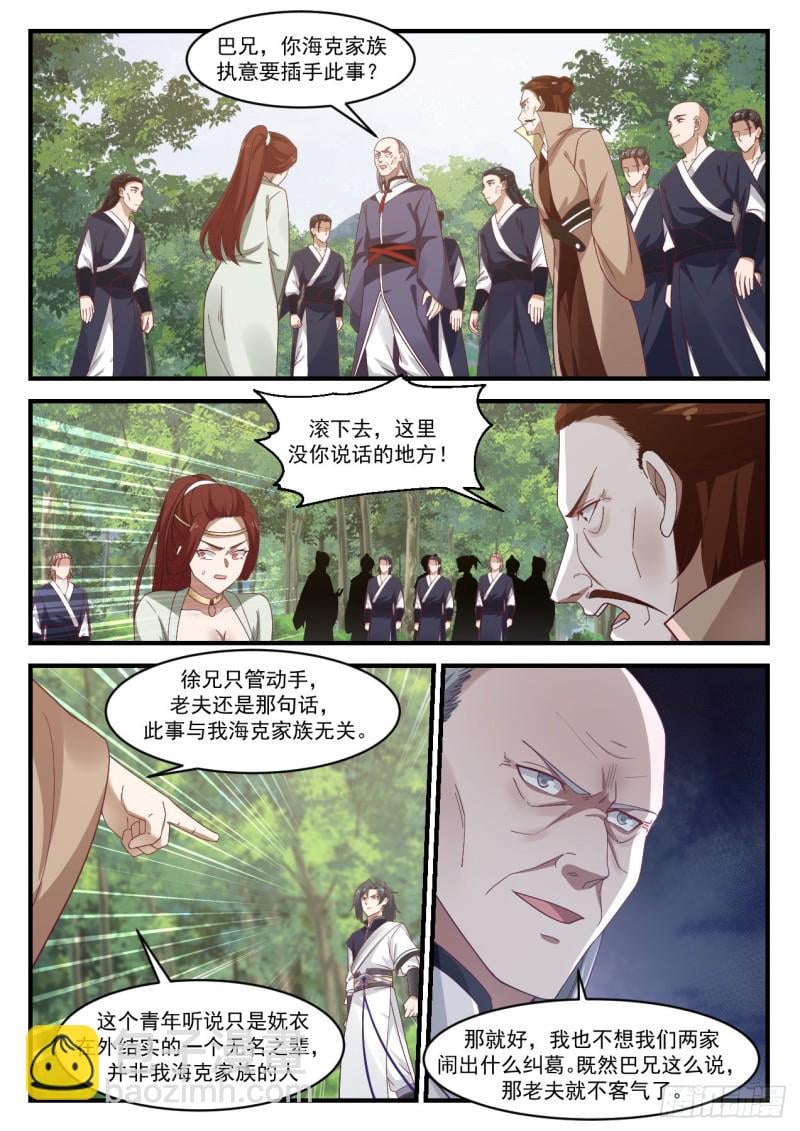 Brother Ba, your Heike family insists on intervening in this matter?

Get off, there's no place for you to talk here!

Brother Xu just do it, the old man still said that, this matter has nothing to do with my Heike family

I heard that this young man is just a nameless person with a sturdy demon clothes outside, not a member of my Heike family

That's good, I don't want any entanglement between our two. Since Brother Ba said so, the old man is welcome.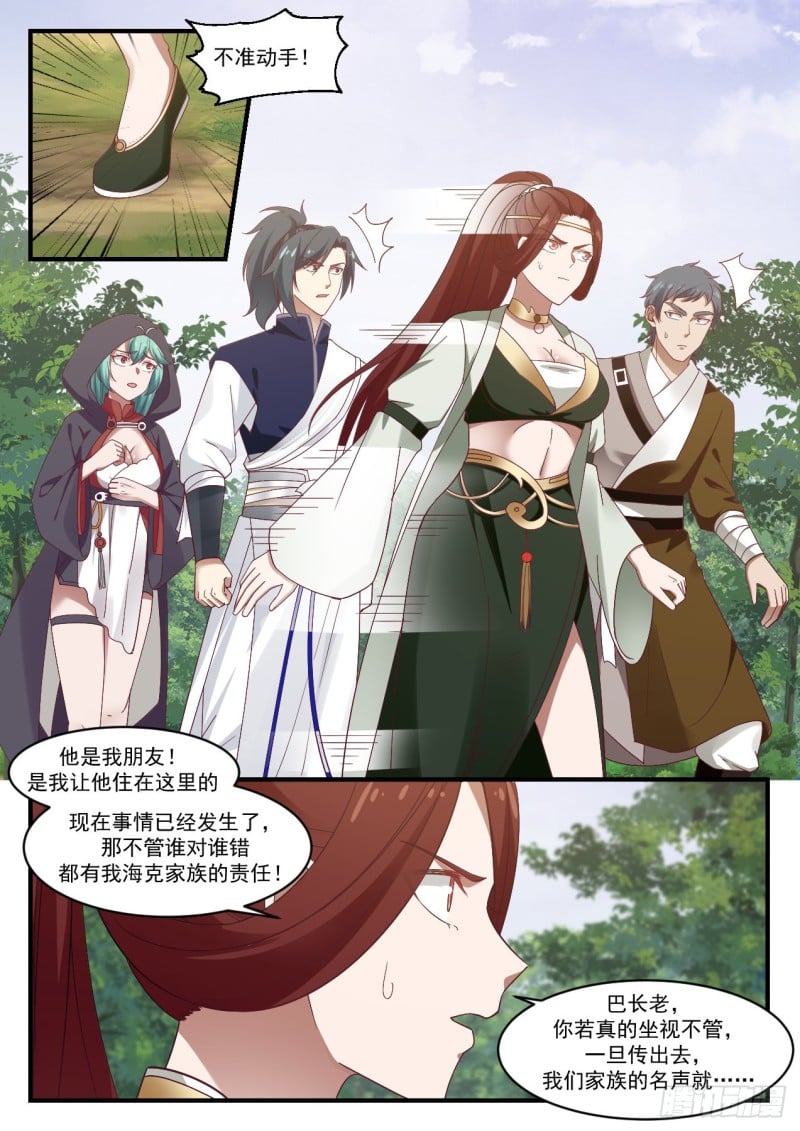 Don't do it!

he is my friend! I let him live here now that things have happened, then no matter who is right or wrong, I have the responsibility of my Heike family!

Elder Ba, if you really sit back and watch, once it spreads, the reputation of our family will be destroyed.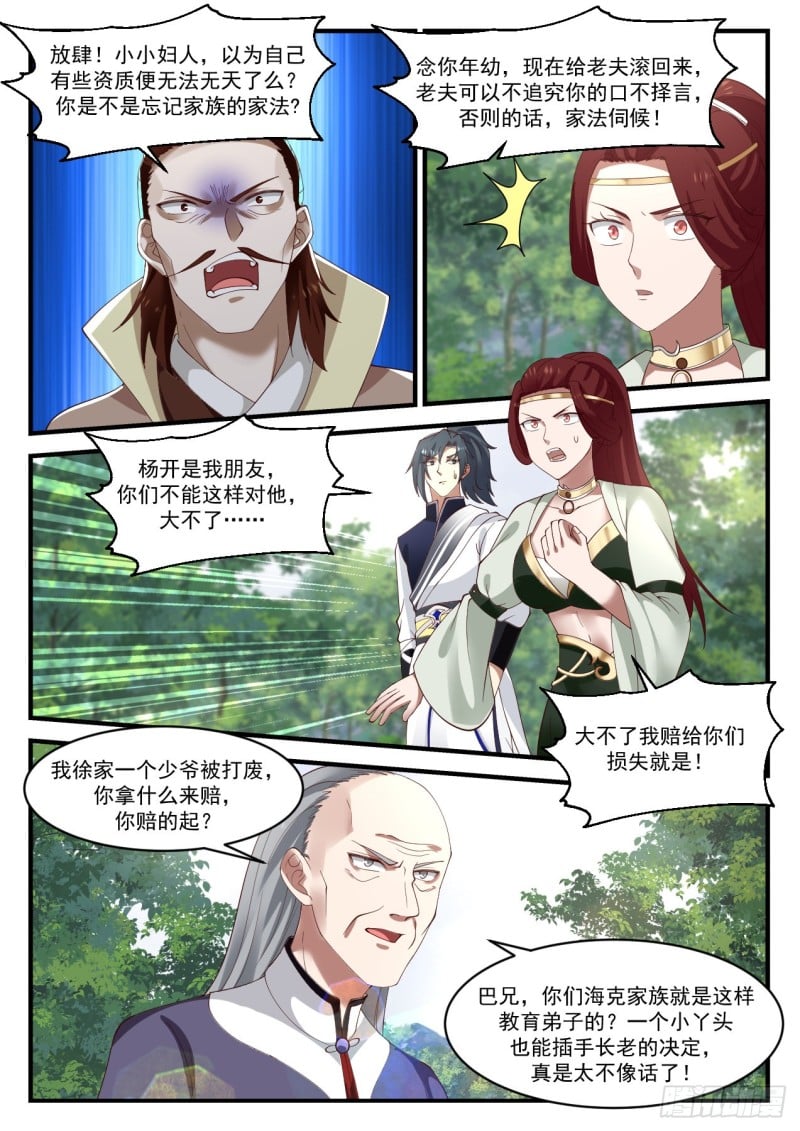 presumptuous! Little woman, do you think that if you have some aptitude, you will be lawless? Did you forget the family law?

I miss you when you are young, and now I will go back to the old man. The old man can not hold you accountable for what you say, otherwise, the family law will serve you!

杨开是我朋友,你们不能这样对他,大不了…..

大不了我赔给你们损失就是!

我徐家一个少爷被打废,你拿什么来赔,你赔的起?

巴兄,你们海克家族就是这样教育弟子的?一个小丫头也能插手长老的决定,真是太不像话了!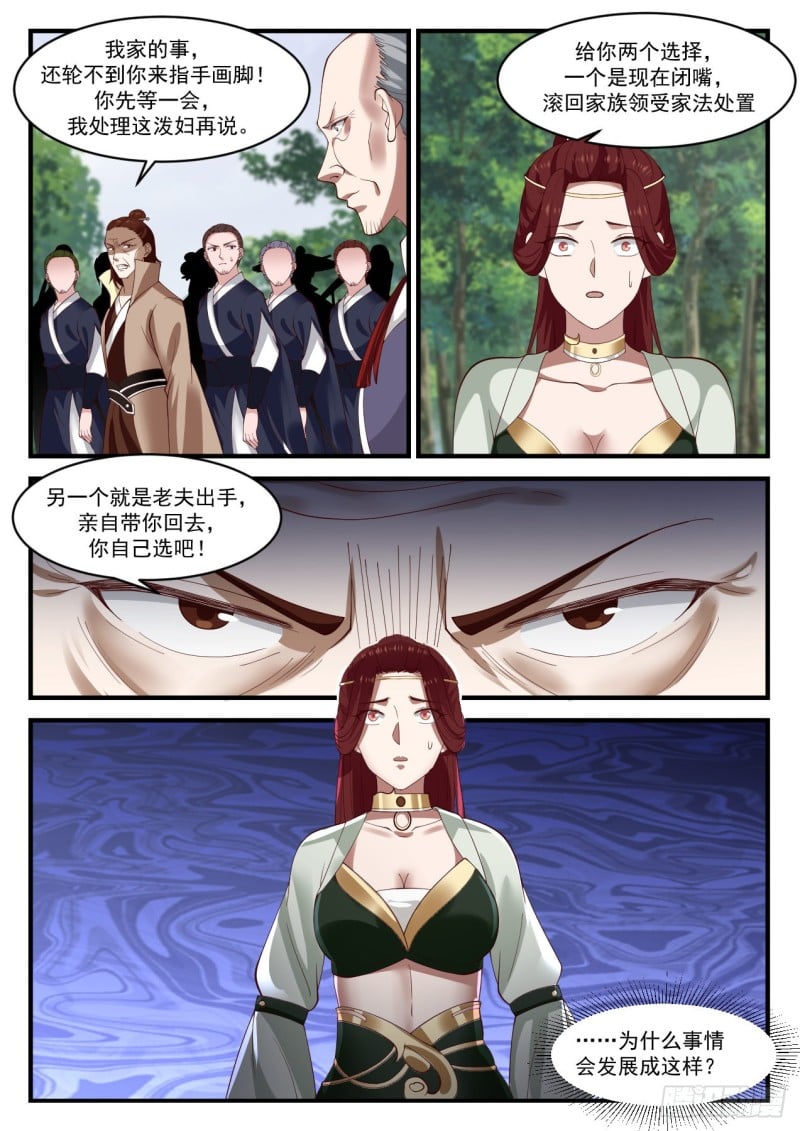 我家的事,还轮不到你来指手画脚!你先等一会我处理这泼妇再说

给你两个选择,一个是现在闭嘴,滚回家族领受家法处置

另一个就是老夫出手,亲自带你回去,你自己选吧!

…为什么事情会发展成这样?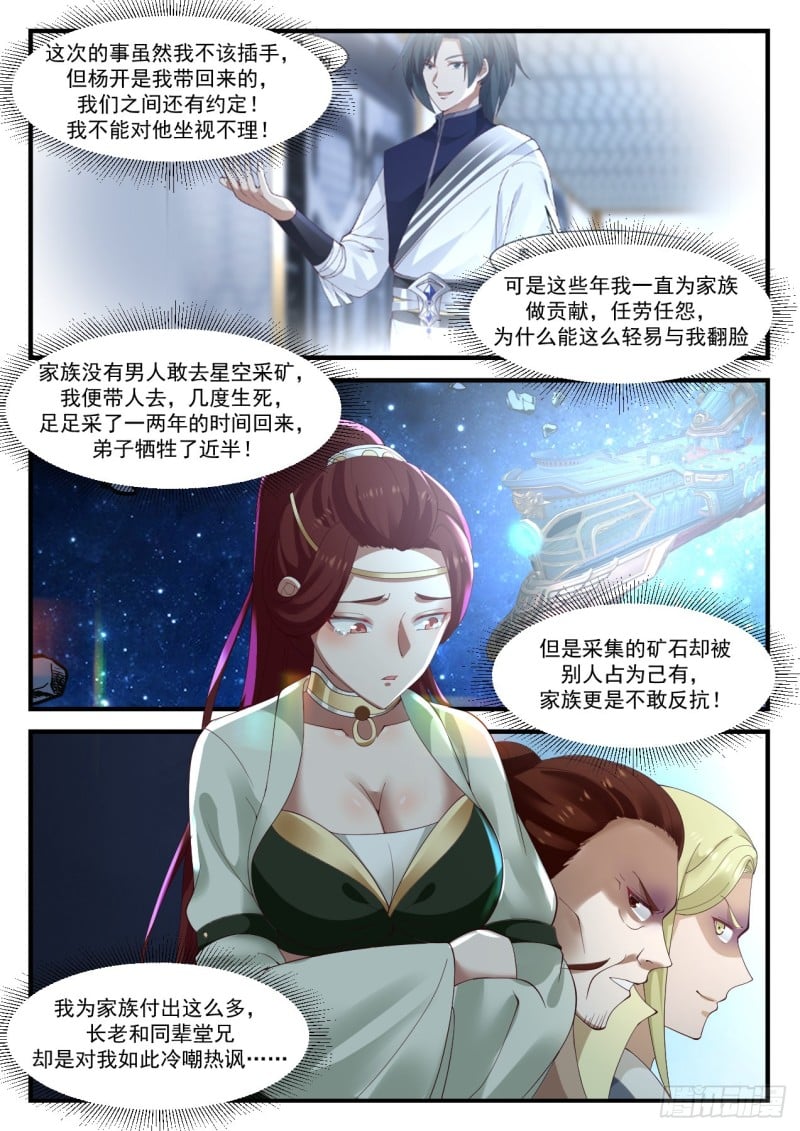 这次的事虽然我不该插手,但杨开是我带回来的,我们之间还有约定!我不能对他坐视不理!

可是这些年我一直为家族做贡献,任劳任怨,为什么能这么轻易与我翻脸

家族没有男人敢去星空采矿我便带人去,几度生死,足足采了一两年的时间回来,弟子牺牲了近半!

但是采集的矿石却被别人占为己有,家族更是不敢反抗!

我为家族付出这么多,长老和同辈堂兄却是对我如此冷嘲热讽….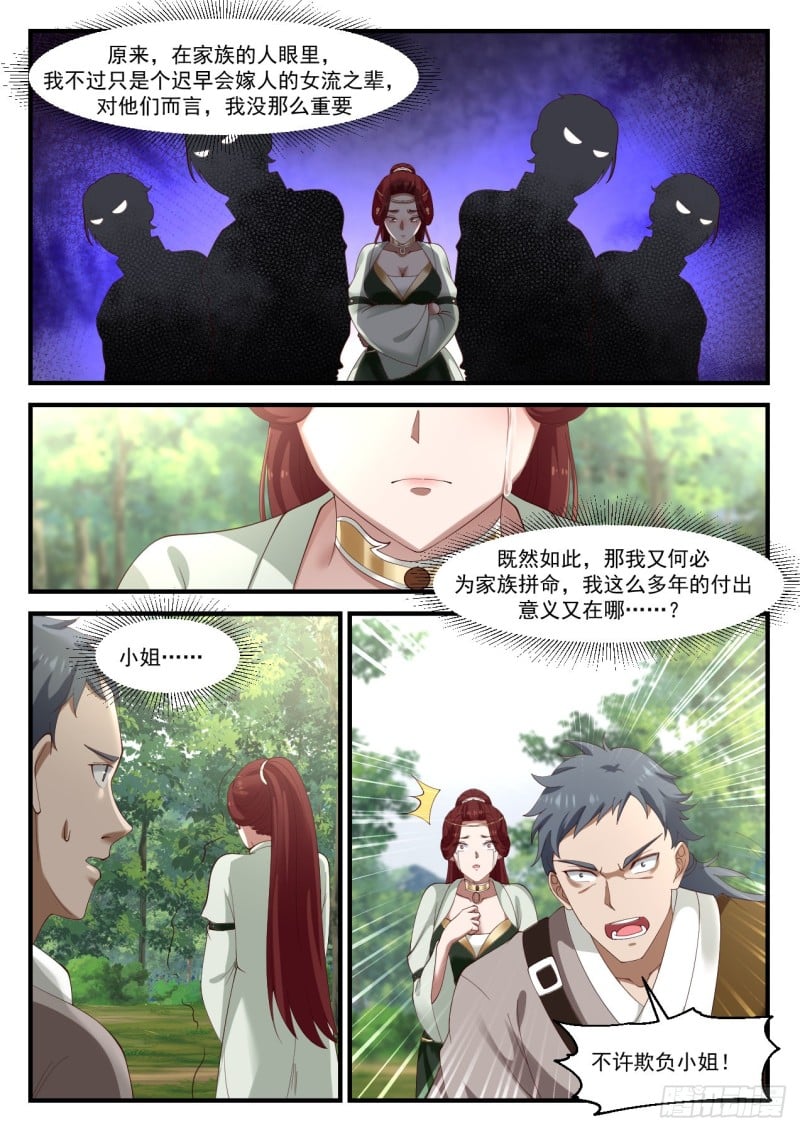 原来,在家族的人眼里,我不过只是个退早会嫁人的女流之辈对他们而言,我没那么重要

既然如此,那我又何必为家族拼命,我这么多年的付出意义又在哪…..?

小姐·.··

不许欺负小姐!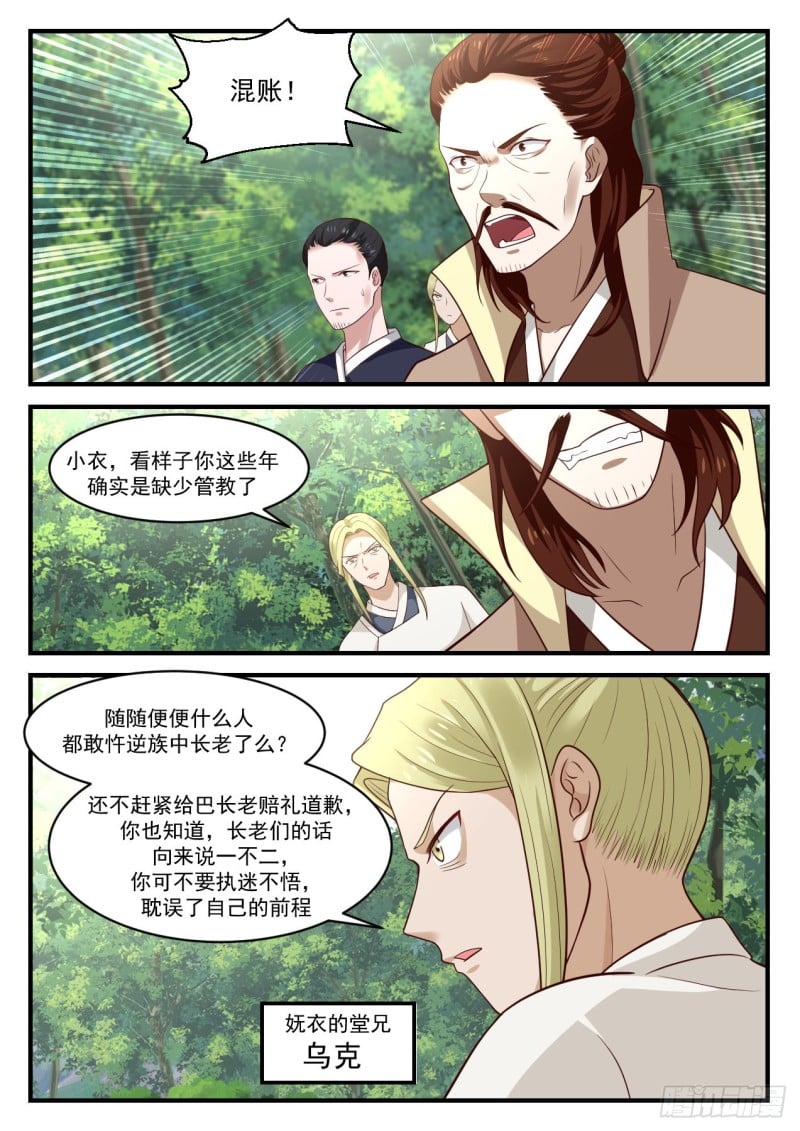 混账!

小衣,看样子你这些年确实是缺少管教了

随随便便什么人都敢性逆族中长老了么?还不赶紧给巴长老赔礼道歉你也知道,长老们的话向来说一不二,你可不要执迷不悟耽误了自己的前程

妩衣的堂兄乌克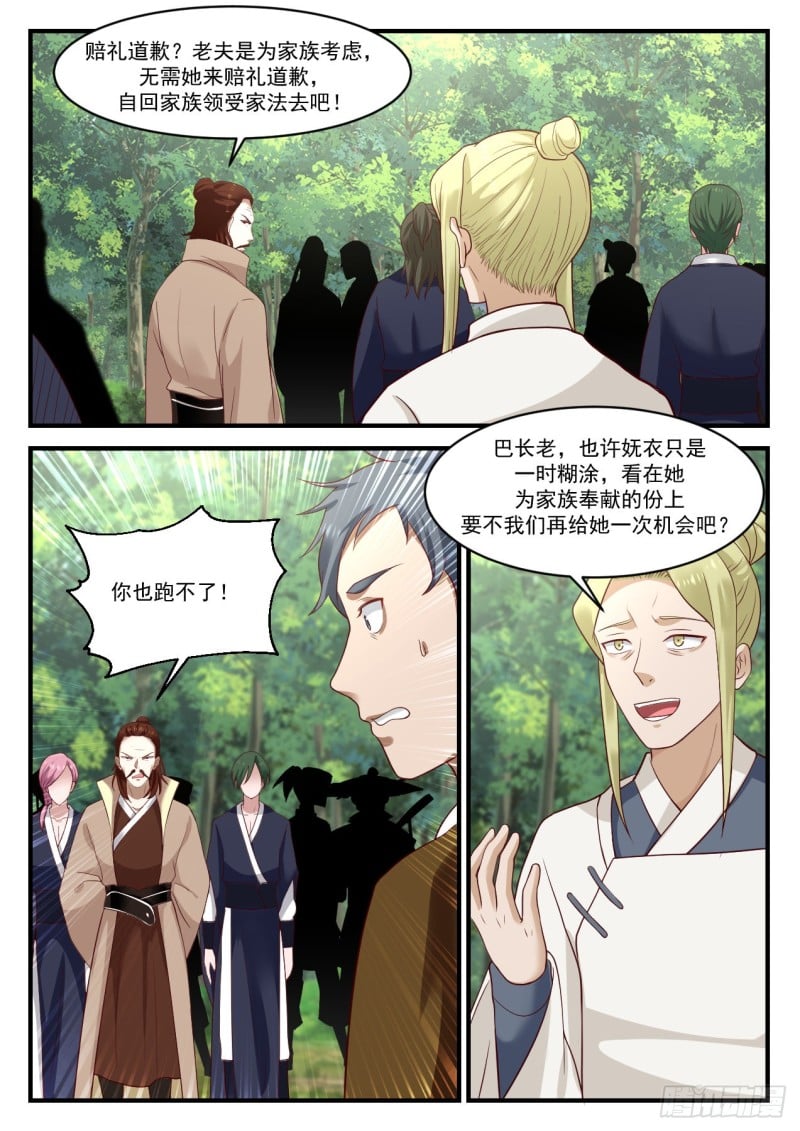 赔礼道歉?老夫是为家族考虑,无需她来赔礼道歉,自回家族领受家法去吧!

巴长老,也许妖衣只是一时糊涂,看在她为家族奉献的份上要不我们再给她一次机会吧?

你也跑不了!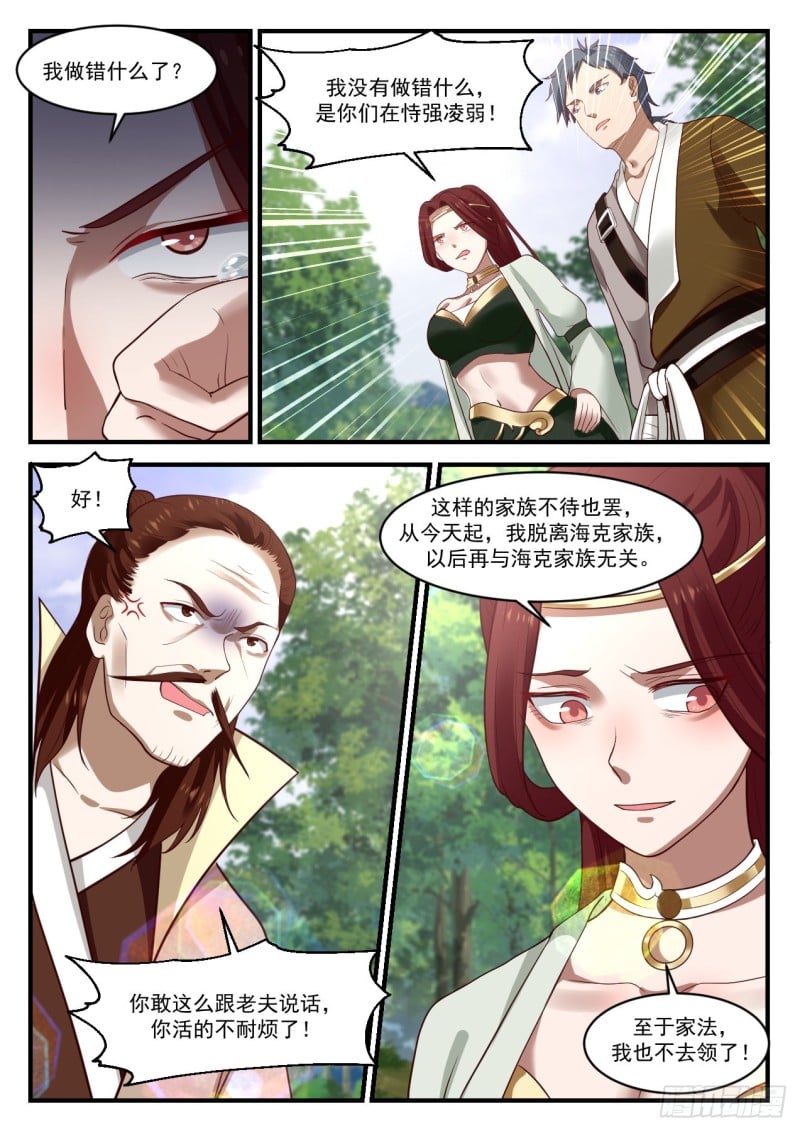 我做错什么了?

我没有做错什么,是你们在恃强凌弱!

好!

这样的家族不待也罢,从今天起,我脱离海克家族以后再与海克家族无关。

你敢这么跟老夫说话,你活的不耐烦了!

至于家法,我也不去领了!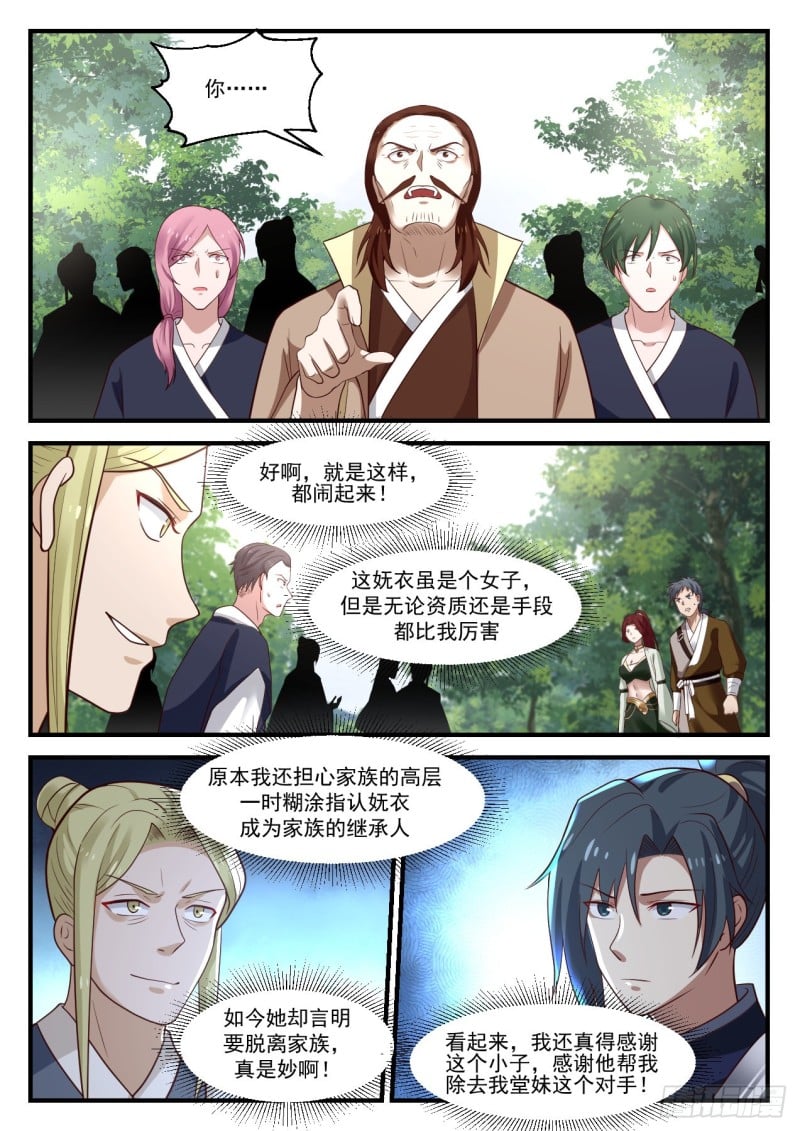 你…

好啊,就是这样,都闹起来!这妖衣虽是个女子,但是无论资质还是手段都比我厉害

原本我还担心家族的高层一时糊涂指认妖衣成为家族的继承人

如今她却言明要脱离家族,真是妙啊!

看起来,我还真得感谢这个小子,感谢他帮我除去我堂妹这个对手!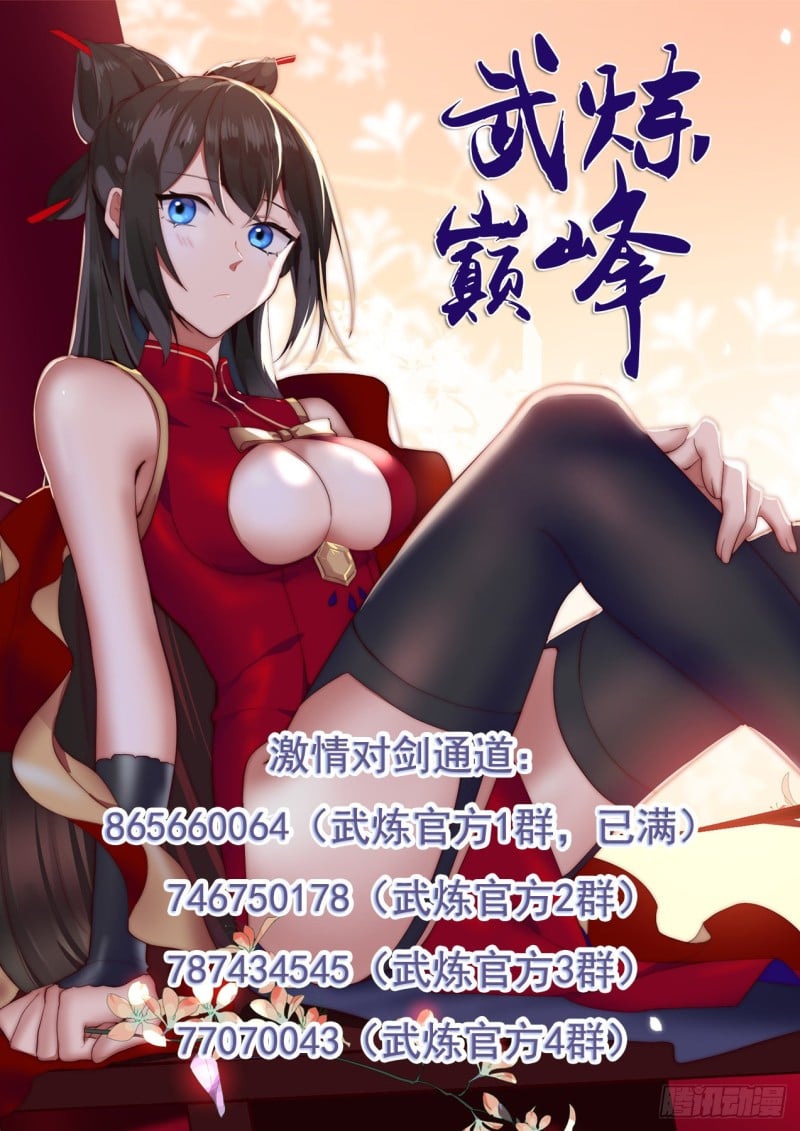 Passion to Sword Channel:

865660064 (Wu Lian official group 1, full) 74675017878743454517070043

(Lian Official 2 Group) (Lian Official 3 Group) (Wu Lian Official Group 4)

Special News Anime